4 Cannabis Kitchen Essentials to Have This Holiday Season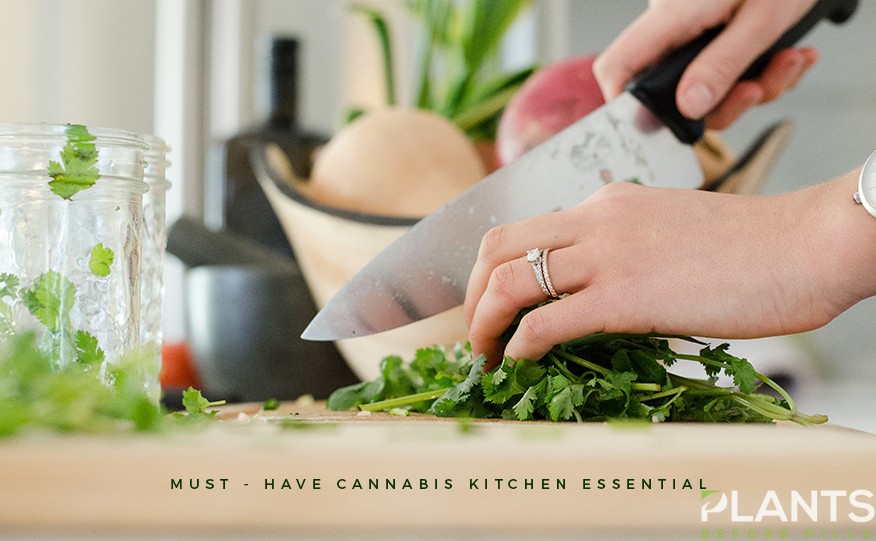 Now that the holiday season is here, parties and gatherings may have started to fill your social events calendar. In fact, these get-togethers may already be finding their way to your refrigerator. Filled to the brim, your fridge may not just be the ones taking in more goods (and baggage) they can handle.
While social gatherings serve as a time for friends and family to catch up on one another, these may be more stressful for cooks and chefs who need to cater to everyone's discerning palate. Thankfully, there are more cannabidiol-based goodies that help these hardworking individuals relax. Even their guests are more than welcome to partake of these cannabis kitchen essentials this holiday season.
Why Use Cannabidiol?
Studies show that cannabidiol or CBD has potent properties that help soothe inflammation and reduce pain. It can also treat insomnia, address stress and anxiety, as well as treat certain skin conditions.
Because of the numerous benefits attached to this creation, adding to any kitchen, yours included, would certainly be a game-changer. Apart from introducing you to a host of possibilities in the culinary realm, these could also help you relax and de-stress – even while you're cooking a huge batch of food for your gathering.
Must-Have Cannabis Kitchen Essentials
CBD Oil for Just About Anything
What makes CBD oil so easy and attractive to use for just about anything and everything – yes, even sweets and baked goods. Because of its versatility, this ingredient makes for a good addition to all types of meals. From your healthy salad dressings for your appetizers to drizzling over your soups, this wonderful kitchen essential will bring an earthier flavor that will ground your dishes.
If you are adventurous enough, you may also use drops of CBD oil into your cocktails and other beverages.
Cannabutter for Baking, Sautéing, and Finishing Dishes
A complementary ingredient, cannabutter is equally versatile and useful as its CBD oil counterpart. You can use it to infuse your dishes and use it as a base for sautéing vegetables, baking and roasting food for a deeper flavor, or for adding something extra to any meal. Even using a pat of this cannabutter on your toast or your cacio e pepe dinner will make a world of difference. Trust us.
CBD Edibles for Snacking Woes
Cooking for guests can take a toll on anyone. After all, with many dishes to prepare throughout the occasion, you might find yourself slaving over the kitchen for the whole day. If this is the case, your energy levels may become depleted over time, leaving you hungry.
Thankfully, there are CBD gummies and edibles available on the market. Pop one (or two or three) into your mouth and allow its invigorating properties to bring you back to your element. If gummies are not your thing, you can also opt for the more traditional food products such as brownies and chocolates. Not to mention, these can also double as dessert for your visitors.
Cannabis Hand Wash for Rinsing
After taking on the day's tasks and making everything from scratch, it is high time you wash the day's grime with a relaxing and soothing cannabis-infused hand wash. This way, you can rest your tired hands and eliminate any unwanted smells. Malin+Goetz makes a heavenly scented cleansing gel that's meant to hydrate your skin after a hard day's work.
Conclusion
If you're prepping your kitchen as early as now in time for Thanksgiving, Christmas, New Year, and other events in between, make sure to stock up on these cannabis essentials. You're sure to keep your guests happy and yourself proud of all the effort you've put in.
Which of these Cannabis products would you like to have in your kitchen?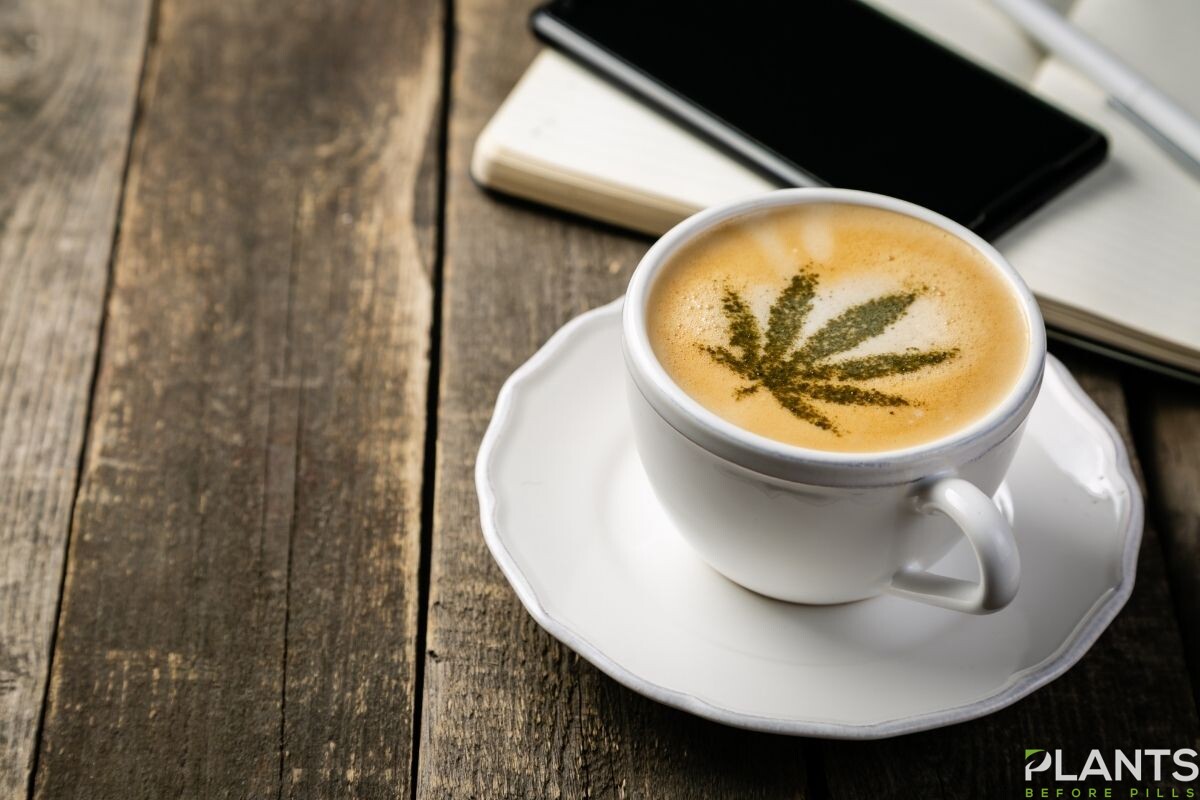 It is no surprise that we have coffee and anxiety in a country where more than 83% of its population drink coffee. What if the anxiety could be reduced? Cannabidiol (CBD) coffee might be just what you need to relax your nerves while still keeping you buzzed.
CBD is a chemical compound that has piqued the interest of those seeking some of the beneficial effects of THC, the psychoactive component, without the psychoactive side effects. In other words, it may help foster a sense of calmness and relaxation when refined into oil or processed into an edible, but it won't get you stoned.
Although CBD may not make you feel euphoric or drugged, many people report a general sense of wellness after taking it, and some people use it for pain relief. It's also often prescribed for anxious people, and it's been shown to help with epilepsy in some instances. In this article, we've listed topics where you'll discover the effects of CBD and coffee when mixed in a cup.
What Is CBD Coffee?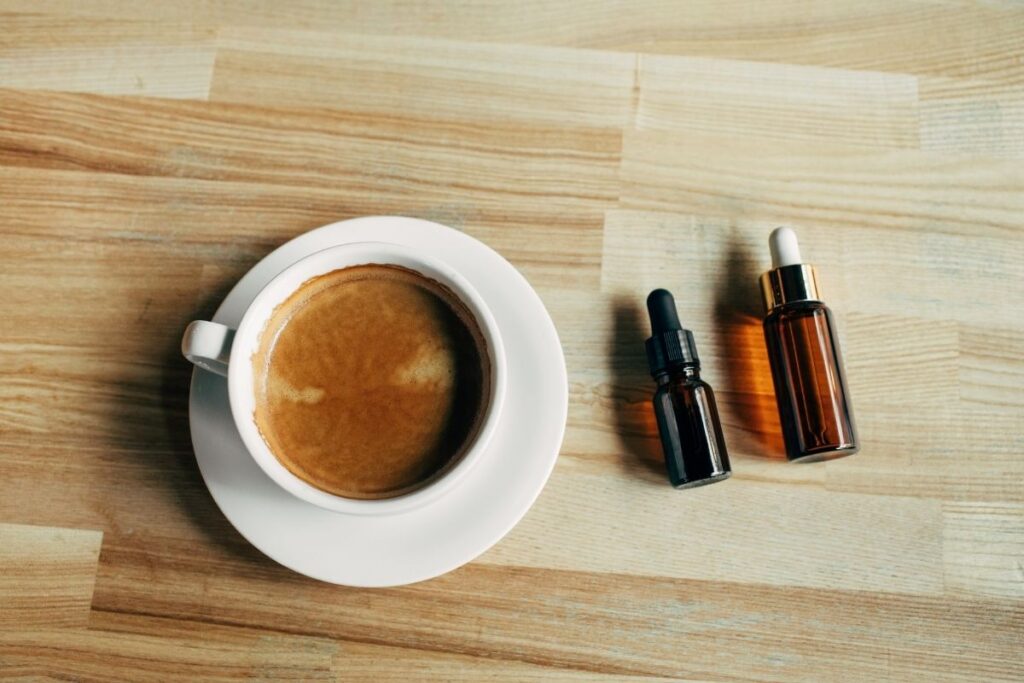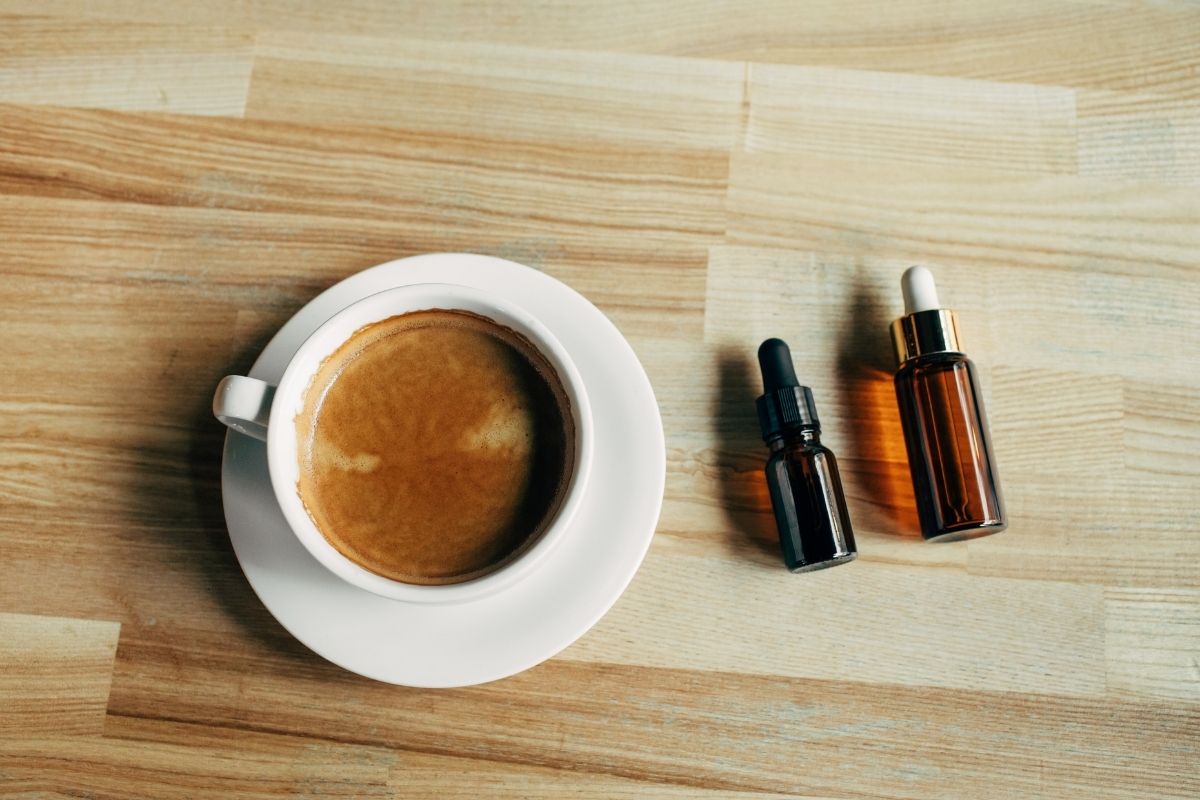 There are various ways to bring CBD into your body, and coffee is one way to rise in popularity. It is not surprising, particularly as coffee bars and specialty coffee shops are always looking for new and interesting flavors.
Coffee owners are still looking for new ways of attracting customers. Many coffees are submerged and sweetened with fructose syrup in calorie-rich creamers. It's time for coffee, which has potential advantages such as CBD.
Some coffee beans are infused with CBD by CBD firms. You grind and pack the coffee beans for sale. In this way, you can make baristas in a coffee shop or make a cup in your home privacy. However, CBD coffee is more common by incorporating CBD tinctures. CBD coffee is just as it sounds like: CBD-infused coffee, without intoxication, harnesses the beneficial effects of cannabis. CBD is perfectly legal to sell and consume CBD coffee, as opposed to weed.
Benefits of CBD Coffee (h3)
There are several advantages to making coffee and adding CBD to it. First of all, because caffeine speeds up the secretion and dopamine production, it plays a key role in the motives for reward-motivated actions to add CBD to your coffee.
Serotonin has the effect of a moderate antidepressant. The signs of depression can not be alleviated, but non-patients can take a more rosy view as they all want to go back to sleep.
Caffeine also makes the muscles stronger than themselves. It helps you to feel solid, secure, and ready for the morning journey. These are just a few of what a cup of CBD Coffee can offer to your system.
How CBD Coffee Works on Your Body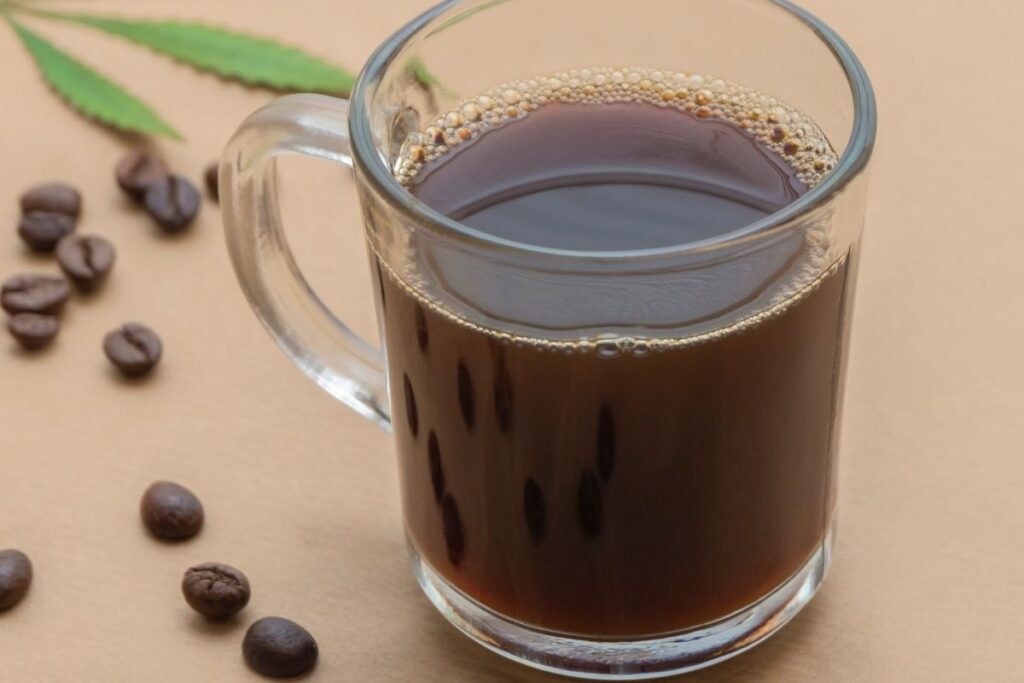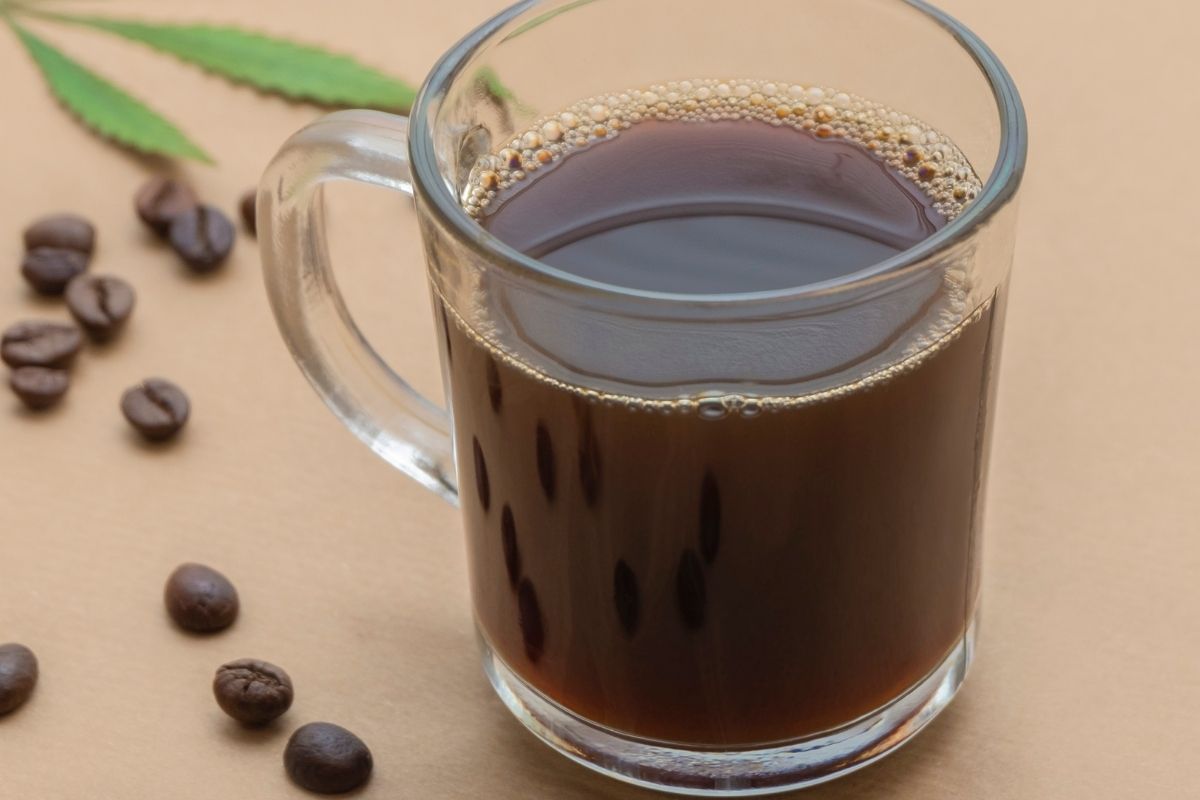 Before brewing a CBD coffee, it's best to understand if it is good for you. Caffeine joins the body as we drink coffee. It is structurally similar to adenosine which is a substance that binds to adenosine receptors. This association triggers a chemical reaction in the receptors of adenosine and nerves. As a result, we get exhausted.
Caffeine can bind to adenosine receptors because it is similar to adenosine. Caffeine, on the other hand, has no sleepy side effects. Caffeine, rather than waking us up, prevents adenosine from causing us to fall asleep.
Although caffeine is an excellent source of energy, it can also spark a harsh afternoon depression. Caffeine withdrawal symptoms can range from mood swings to jitters. Since CBD is often used to promote relaxation, some people love incorporating it into their coffee.
Takeaway
CBD coffee is a common topic right now, thanks to the many beneficial effects that consumers and experts claim it can have. Despite the new legalization of hemp cultivation for CBD, less testing has been conducted. However, it is understood that it isn't a psychoactive drug, it won't get you high, and it can help with a variety of health problems, like chronic pain.
You'll have to know for yourself whether it's appropriate for you. Before doing it, it's also a good idea to seek medical advice.
Cbd & strawberry vinaigrette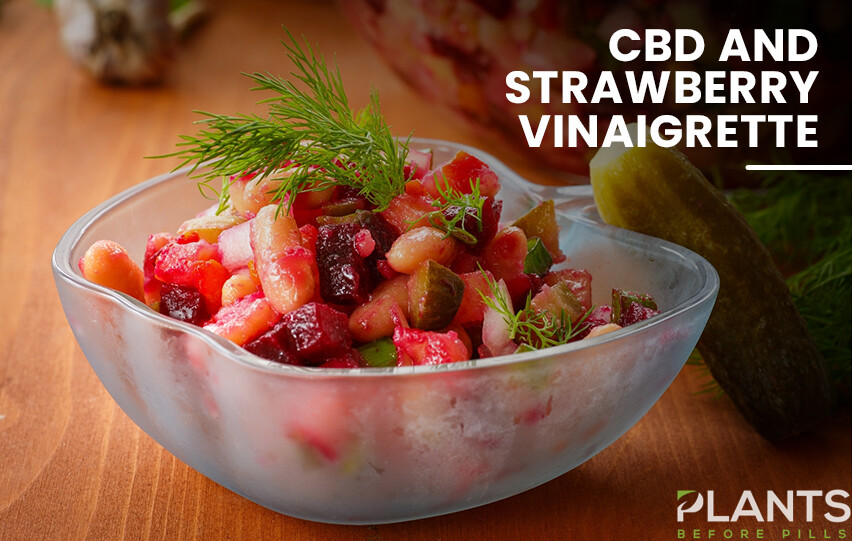 Looking for other ways to incorporate CBD into your diet? This strawberry vinaigrette is an easy and tasty way to do just that. Store a bottle of this in your pantry and drizzle in toasts, pastas, and just about anything you can think of.
CBD + Coffee | How does it work?! [VIDEO]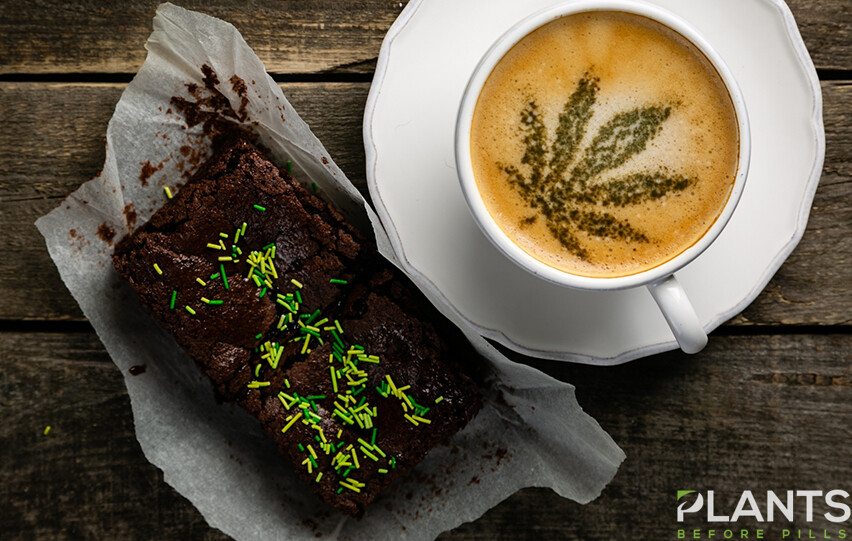 With all the hype surrounding CBD, it's perfectly natural to pair it with one of the most popular drinks out there — coffee. That's why in states where marijuana is legal, it's easy to find CBD Coffee just about anywhere. You can even make it in the comfort of your home. Now, what exactly does CBD coffee do and how can it affect your body? Watch this video to find out.