4 Cannabis Kitchen Essentials to Have This Holiday Season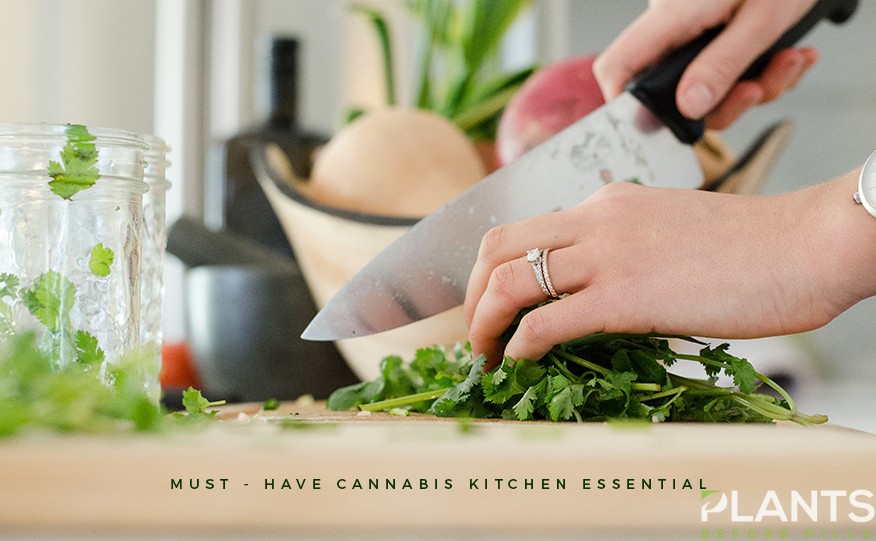 Now that the holiday season is here, parties and gatherings may have started to fill your social events calendar. In fact, these get-togethers may already be finding their way to your refrigerator. Filled to the brim, your fridge may not just be the ones taking in more goods (and baggage) they can handle.
While social gatherings serve as a time for friends and family to catch up on one another, these may be more stressful for cooks and chefs who need to cater to everyone's discerning palate. Thankfully, there are more cannabidiol-based goodies that help these hardworking individuals relax. Even their guests are more than welcome to partake of these cannabis kitchen essentials this holiday season.
Why Use Cannabidiol?
Studies show that cannabidiol or CBD has potent properties that help soothe inflammation and reduce pain. It can also treat insomnia, address stress and anxiety, as well as treat certain skin conditions.
Because of the numerous benefits attached to this creation, adding to any kitchen, yours included, would certainly be a game-changer. Apart from introducing you to a host of possibilities in the culinary realm, these could also help you relax and de-stress – even while you're cooking a huge batch of food for your gathering.
Must-Have Cannabis Kitchen Essentials
CBD Oil for Just About Anything
What makes CBD oil so easy and attractive to use for just about anything and everything – yes, even sweets and baked goods. Because of its versatility, this ingredient makes for a good addition to all types of meals. From your healthy salad dressings for your appetizers to drizzling over your soups, this wonderful kitchen essential will bring an earthier flavor that will ground your dishes.
If you are adventurous enough, you may also use drops of CBD oil into your cocktails and other beverages.
Cannabutter for Baking, Sautéing, and Finishing Dishes
A complementary ingredient, cannabutter is equally versatile and useful as its CBD oil counterpart. You can use it to infuse your dishes and use it as a base for sautéing vegetables, baking and roasting food for a deeper flavor, or for adding something extra to any meal. Even using a pat of this cannabutter on your toast or your cacio e pepe dinner will make a world of difference. Trust us.
CBD Edibles for Snacking Woes
Cooking for guests can take a toll on anyone. After all, with many dishes to prepare throughout the occasion, you might find yourself slaving over the kitchen for the whole day. If this is the case, your energy levels may become depleted over time, leaving you hungry.
Thankfully, there are CBD gummies and edibles available on the market. Pop one (or two or three) into your mouth and allow its invigorating properties to bring you back to your element. If gummies are not your thing, you can also opt for the more traditional food products such as brownies and chocolates. Not to mention, these can also double as dessert for your visitors.
Cannabis Hand Wash for Rinsing
After taking on the day's tasks and making everything from scratch, it is high time you wash the day's grime with a relaxing and soothing cannabis-infused hand wash. This way, you can rest your tired hands and eliminate any unwanted smells. Malin+Goetz makes a heavenly scented cleansing gel that's meant to hydrate your skin after a hard day's work.
Conclusion
If you're prepping your kitchen as early as now in time for Thanksgiving, Christmas, New Year, and other events in between, make sure to stock up on these cannabis essentials. You're sure to keep your guests happy and yourself proud of all the effort you've put in.
Which of these Cannabis products would you like to have in your kitchen?
How To Make CBD Infused Drinks // CBD Moon Milk Recipe [VIDEO]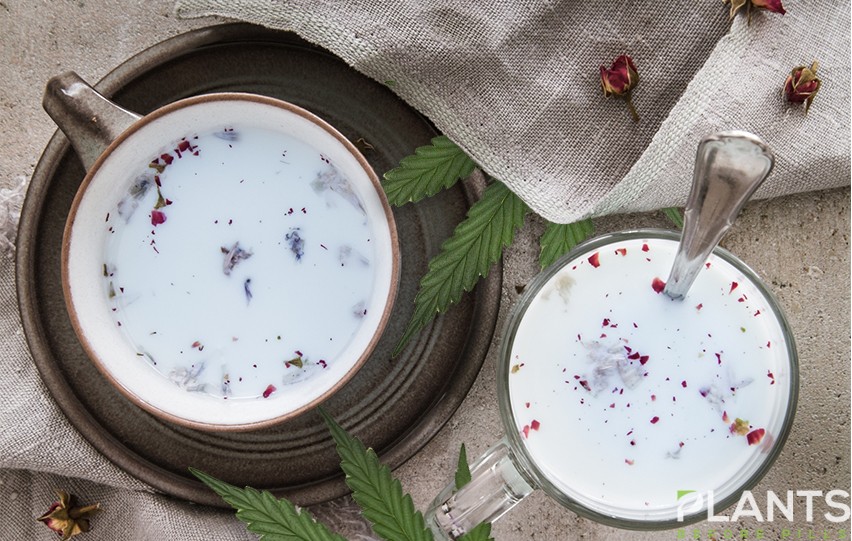 After a long hard day at work, having a nice, soothing drink is a great way to relax your frayed nerves before going to bed. This creamy, delicious CBD Moon Milk is made from a mixture of fragrant herbs infused in coconut milk. This wonderful drink will surely help you get a good night's sleep.
How to Make CBD Infused Chocolates [VIDEO]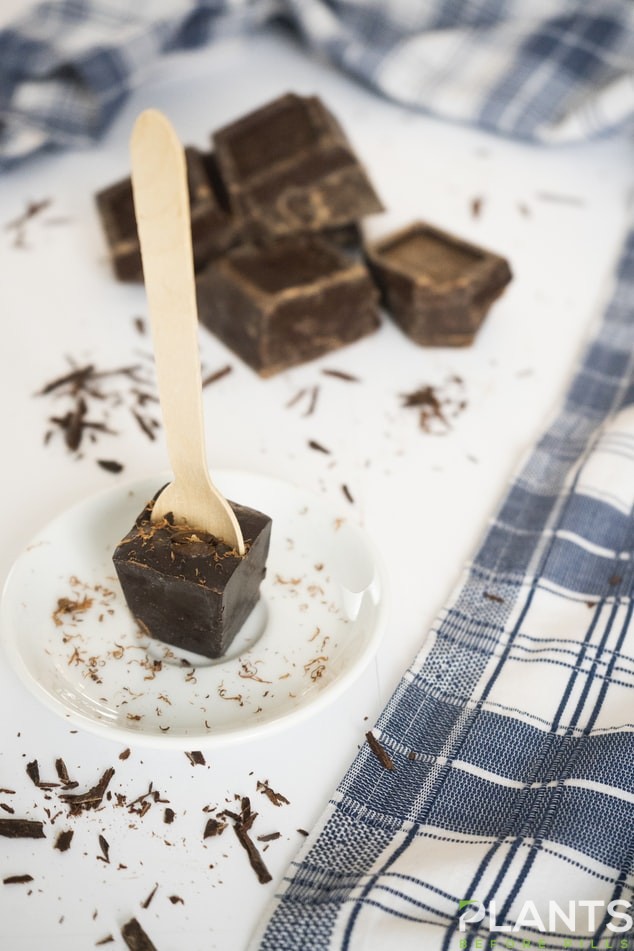 Making these hemp-infused chocolates is a great and delicious way to enjoy the benefits of hemp. Serve it at your next dinner party or give it as a gift. Using a few simple ingredients such as cocoa powder and cocoa powder, the recipe is fun and easy to do.
CBD Drink Innovation and how CBD drinks dominate the 2020 market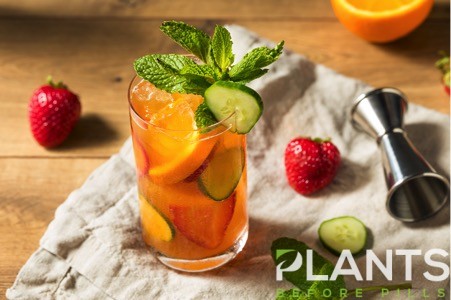 When CBD first came to the attention of the general public it was initially just in an oil format, with more adventurous users adding a few drops into their morning cup of tea or coffee, rather than just simply dropping or spraying the oil into their mouth.
The CBD infused drinks market has had an explosion in popularity in the past few years and alongside this organic growth there has been a plethora of new brands entering this marketplace -trying to take advantage of this new placed consumer demand.
Brief about First CBD Drink
The first brand that launched in the United Kingdom was a fruit flavoured carbonated water called Green Monkey. Initially launching in just the one flavour, it contained 10 milligrams of active CBD and its unique characteristic was the green colour of the liquid contained within. The exterior of the can featured a green monkey and cannabis leaves on a white background. As the first to the market they benefited from lots of press coverage which helped to build their business profile which in turn brought their beverages to the attention of shops and bars leading to many outlets stocking them.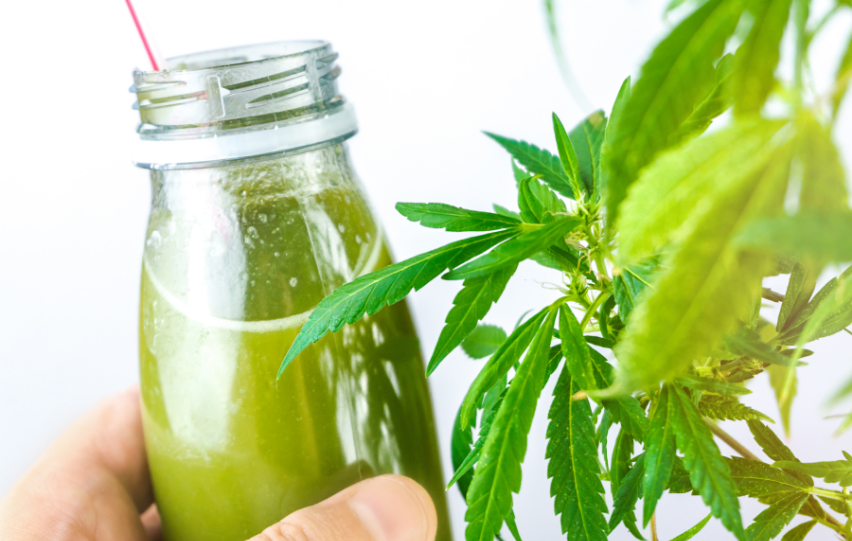 This success sparked the attention of other entrepreneurs who believed they could create something better. Many of the brands that launched in the UK, followed the same pattern, they created obscure flavours such as peach and ginger, lime and basil which they believed would attract a more sophisticated consumer and palate, hoping that consumers would be so keen to try and continue to buy their CBD drinks that they would bypass the fact that the flavour was not so good, essentially this created a niche demand within a niche sector, inhibiting their drinks from truly achieving mass market success.
Calm Drinks
One brand bucking the trend on taste is Calm Drinks, rather than trying to reinvent the taste profile of the modern consumer, they have chosen more popular flavours such as a lemon and lime that is similar to Sprite, an orange that is similar to Fanta and a mixed berry that is similar to Ribena, their approach is that in order to tempt mainstream users to try a CBD beverage, the most important factor is that the drink itself has to taste great and not be too obscure in order for the consumer to buy the drink again.
In the United States one brand in particular has really caught the imagination of the market and consumers alike is Recess. Their cool minimal branding, has a feminine feel to it and their quirky and unique social media and PR content has lead to them dominating the CBD drinks market in America. In particular the brand has done well in the two most fashion conscious states California and New York. Initially available in three unique flavours, their popularity has allowed them to expand their collection to six different lines, including blood orange and black cherry.
CBD drinks dominate the 2020
Industry insiders predict that there will be two new CBD drinks trends that will dominate the 2020 market and beyond. The first is CBD infused beer, whilst there have been a couple of early releases in this sector, it is only a matter of time before one of the larger craft brewers such as Sam Adams, Brooklyn or Sierra Nevada will release a beer containing the cannabis extract, and once it hits the market we will surely see a slew of alternatives in short succession. The second is a CBD energy drink, whilst at first glance it would seem like opposing forces, the anxiety from drinking too many energy drinks can be counteracted by the stress reducing properties of CBD.
What we can look forward to is that with innovation comes more choice which can only be good news for consumers and CBD enthusiasts alike.