4 Cannabis Kitchen Essentials to Have This Holiday Season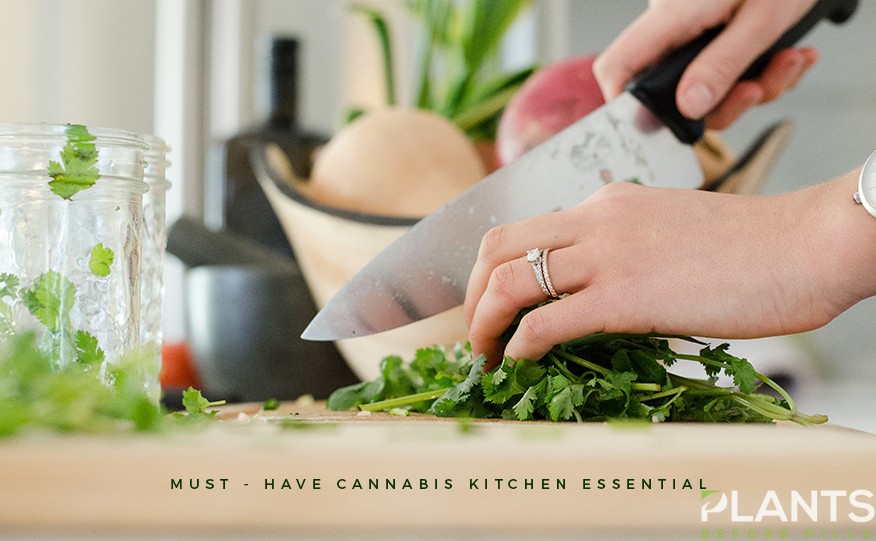 Now that the holiday season is here, parties and gatherings may have started to fill your social events calendar. In fact, these get-togethers may already be finding their way to your refrigerator. Filled to the brim, your fridge may not just be the ones taking in more goods (and baggage) they can handle.
While social gatherings serve as a time for friends and family to catch up on one another, these may be more stressful for cooks and chefs who need to cater to everyone's discerning palate. Thankfully, there are more cannabidiol-based goodies that help these hardworking individuals relax. Even their guests are more than welcome to partake of these cannabis kitchen essentials this holiday season.
Why Use Cannabidiol?
Studies show that cannabidiol or CBD has potent properties that help soothe inflammation and reduce pain. It can also treat insomnia, address stress and anxiety, as well as treat certain skin conditions.
Because of the numerous benefits attached to this creation, adding to any kitchen, yours included, would certainly be a game-changer. Apart from introducing you to a host of possibilities in the culinary realm, these could also help you relax and de-stress – even while you're cooking a huge batch of food for your gathering.
Must-Have Cannabis Kitchen Essentials
CBD Oil for Just About Anything
What makes CBD oil so easy and attractive to use for just about anything and everything – yes, even sweets and baked goods. Because of its versatility, this ingredient makes for a good addition to all types of meals. From your healthy salad dressings for your appetizers to drizzling over your soups, this wonderful kitchen essential will bring an earthier flavor that will ground your dishes.
If you are adventurous enough, you may also use drops of CBD oil into your cocktails and other beverages.
Cannabutter for Baking, Sautéing, and Finishing Dishes
A complementary ingredient, cannabutter is equally versatile and useful as its CBD oil counterpart. You can use it to infuse your dishes and use it as a base for sautéing vegetables, baking and roasting food for a deeper flavor, or for adding something extra to any meal. Even using a pat of this cannabutter on your toast or your cacio e pepe dinner will make a world of difference. Trust us.
CBD Edibles for Snacking Woes
Cooking for guests can take a toll on anyone. After all, with many dishes to prepare throughout the occasion, you might find yourself slaving over the kitchen for the whole day. If this is the case, your energy levels may become depleted over time, leaving you hungry.
Thankfully, there are CBD gummies and edibles available on the market. Pop one (or two or three) into your mouth and allow its invigorating properties to bring you back to your element. If gummies are not your thing, you can also opt for the more traditional food products such as brownies and chocolates. Not to mention, these can also double as dessert for your visitors.
Cannabis Hand Wash for Rinsing
After taking on the day's tasks and making everything from scratch, it is high time you wash the day's grime with a relaxing and soothing cannabis-infused hand wash. This way, you can rest your tired hands and eliminate any unwanted smells. Malin+Goetz makes a heavenly scented cleansing gel that's meant to hydrate your skin after a hard day's work.
Conclusion
If you're prepping your kitchen as early as now in time for Thanksgiving, Christmas, New Year, and other events in between, make sure to stock up on these cannabis essentials. You're sure to keep your guests happy and yourself proud of all the effort you've put in.
Which of these Cannabis products would you like to have in your kitchen?
Cann Social Tonics Gains $5m in Funding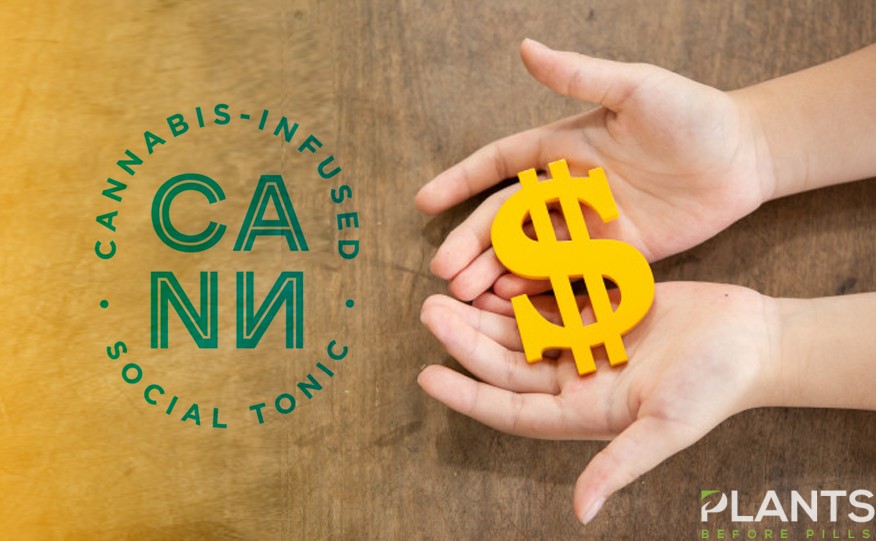 Los Angeles-based cannabis-infused drink producer, Cann Social Tonics, announced its successful acquisition of $5 million investment funding. The funding round was spearheaded by Imaginary and JM10, an early-stage investment firm and marijuana company, respectively.
Cann's beverages include 4 milligrams of CBD and 2 milligrams of THC. Unlike beer and other alcoholic drinks, this market offering is geared towards people who want to enhance socialization without the hangover, notes Forbes.
In a statement, the drink is said to be "uniquely designed to be approachable even for someone who has never previously considered cannabis as a part of their social lives – and appealing to that consumer is what it takes for a product to break the 'stoner' stigma and cross over into the mainstream," shares co-founder Luke Anderson.
As of writing, the continued success of Cann is astonishing, with the brand just having sold 150,000 of its beverages.
Both Anderson and fellow co-founder Jake Bullock shared that the initial public response toward their products is astounding, especially having sold out a couple of times. Despite their increasing popularity with target audiences, Tech Crunch reports that there are still regulatory and supply chain challenges that stand in the way.
JM10's investment in the cannabis-infused company allows it to expand its strong cannabis portfolio, with the likes of Lord Jones in its ranks. Founding partner JM10 Gregory Thomaier said, "Cann is unique in that its flavor profiles, ingredient purity and smokeless format sets the brand apart not only within the cannabis space, but also the beverage industry as a whole. We feel beverages like Cann provide the perfect product for the cannabis-curious."
Meanwhile, Forbes reports that Cann is Imaginary's first foray into marijuana investment markets and opportunities. Prior to this cannabis-infused drink maker, Imaginary only reportedly invested in renowned direct to consumer brands, including Daily Harvest, Everlane, Glossier, Reformation, and Kim Kardashian-West's Skims.
According to Forbes, the $5 million seed investment round is slated to boost the growth of Cann's cannabis-infused social tonic throughout different parts of California. In addition, the business is expected to bring its offerings to other states this 2020, as well.
Cann Social Tonics also plans to use its funding toward growing its business in new legal markets. Moreover, the brand intends to intensify is production capacity, as well as investing in product development to meet the demands of its existing pool of clients and potential customers.
Top 7 Cartoons to Watch with CBD Edibles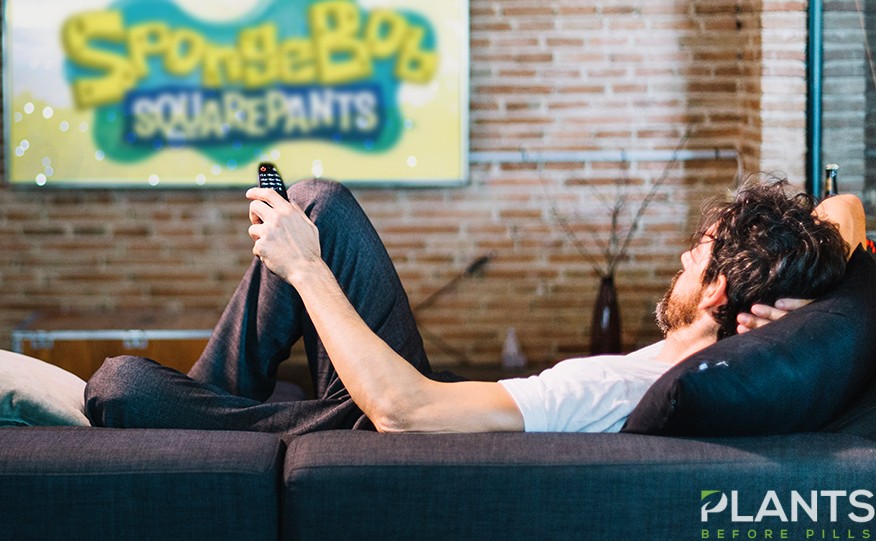 Looking for ways to further enjoy your snack time with CBD edibles? Listening to your favorite playlist might knock you out straight into the dreamland. Flipping through some books could at times be boring. Going on a video game war with your favorite pals might get too chaotic. The perfect alternative? Take a break, enjoy the serenity, and re-watch your favorite childhood cartoon series, of course!
As most of you already know, there is a broad range of cartoons that are best watched with a little help from cannabidiol. Given these shows' simple plotlines, interesting set of characters, out-of-this-world settings, and surprisingly laughable conflicts, checking them out during your leisure times with CBD will make your rest day even more relaxing and therapeutic.
Although CBD edibles won't give you that "high" sensation, turning on to cartoons could do the job. From talking animals, intergalactic travels, twisted dark humor, to unexpected political commentaries, there comes an array of animated shows that are sure to give you that same 'high' energy while munching some of your favorite CBD delights.
To kickstart your cartoon marathon, here are 7 of the best kid's shows that are worthy to be watched with some CBD edibles on your side table.
Check them out:
What better way to start out list other than with everyone's favorite sponge? From living in a pineapple under the sea, having a best friend that is … well … a dum-dum, living alongside a depressed neighbor, working under a greedy capitalist, and many more, there comes a broad range of reasons why Spongebob Squarepants stands as one of the best shows to watch if you want to welcome some loads of good vibes.
Not only does the show present subtle humor that only adults can understand, but it also features quirky misadventures that could leave anyone laughing out loud. From Spongebob's surprising level of obliviousness, Patrick's hilarious feats, Squidward's laughable misfortunes, to the story's overall nautical nonsense, this show is the perfect ingredient to make your snack time even more exciting.
Get ready to follow Spongebob as he wakes up high and ready, attends boating school, unknowingly puts another block of misery to his neighbor's life, and sell his labor for such a cheap rate in the name of his love for burgers.
Combining childish humor with twisted plots and relatable set of characters, Spongebob Squarepants is sure to make your CBD day the best day.
From intergalactic travels, daddy issues, to weird but undeniably striking humor, Rick & Morty seems to have all the necessary requirements to become one of the top shows to watch if you want to have a good laugh.
Following the story of a mad, alcoholic scientist, along with his naïve grandson, the animated sitcom features the adventures of two misfits as they set on a never-ending quest across time, dimension, and space.
Blending loads of dark humor, action, madness, and philosophy, the series had managed to present a brilliantly funny and toxic Back To The Future-style story that is sure to leave its viewers with surprising epiphanies and uncontrollable laughter.
You bet it. For years, Family Guy has stood as one of the top shows to check on if anyone wants to have a good time. From having a talking smart dog, a grotesque teenager, to a diabolical baby, Family Guy perfectly features a twisted, outrageous, and undoubtedly hilarious storyline that never fails to give its viewers a solid "Oh, come on" moments.
Given these features, Family Guy stands as a perfect bet when it comes to enjoying your relaxing time with some CBD snacks.
From terrorism, religion, disabilities, sex, to … wait for it … marijuana, the show is never the type to back down from any topic. Following the misadventures of a far-from-the-typical family and the chaos they cause to nearly everybody, Family Guy is sure to give you a good laugh as you happily munch some of those edibles.
Imagine this: A fat, alcoholic father, together with a supermom, tries his best (or, perhaps, his worst) to look after a trio of misfits: an evil son, a nerdy daughter, and a silent infant. Can you foresee the chaos, madness, and hilarity those set of characters could cause?
Featuring a satirical depiction of the modern working-class family, The Simpsons allows you to make fun of the things that normally make you miserable. As a bonus, the show is even believed to present a few hints on what lies ahead in the future (at least that's what many fans say!).
For years, no other animated sitcom had managed to present a hapless and dysfunctional family as hilarious and as relatable as The Simpsons. From offering adult humor that could make you laugh out loud in disbelief to referencing popular culture and real-life celebrities with fearsome accuracy, this show is, no doubt, one of the best classics for the typical CBD lover.
Adventure Time isn't your typical kid's show. Despite its colorful world and sing-along segments, this cartoon remarkably exhibits a surreal masterpiece. Following the story of a boy and his magical shape-shifting dog, this animated epic epitomizes what it means to live a 'high' life.
Set on a post-apocalyptic world packed with vampires, princesses, witches, and other magical creatures, this series features a unique plot and type of humor that can give you a few "What am I watching" moments.
From candy zombies, cyclical nightmares, devastating adventures to the pits of hell, to other weird yet interesting adventures, this show excellently blends magical positivity with dark humor, and in turn, creates a bold, fun, colorful, and strange world that could help enjoy your edibles even more.
No other duo tops our list of most iconic frenemies other than Tom and Jerry. Complete with violence, treacherous alliances, misadventures, and action-packed competitions, the show stands as one of the most recognized cartoons that are sure to give viewers a quick catharsis.
Following a non-stop, hysterical war between a greedy yet pitiful cat and a smart, always lucky mouse, Tom and Jerry is sure to take you into a world of unending rivalry and slapstick humor.
Although the two never really talked – except for the occasional singing, laughing, yelling, and "Aha!" – Tom and Jerry remain to be a classic masterpiece for people who love to experience a blend of pity and amusement.
Another classic contender on our list is none other than Nickelodeon's CatDog. Following the story of a conjoined cat and dog sibling, as they struggle to live a normal life, the show remarkably offers a good dose of humor and interesting oddness.
Combining Cat's smart yet mostly selfish antics to Dog's clumsiness and gullible nature, the show managed to display a hilarious and interesting plotline that could leave anyone in a seemingly 'high' state despite the pitiful state of the protagonists.
Set in a world where cats and dogs could be siblings, rats are blue, rabbits can be extremely authoritarian, and delinquent dogs roam around for trouble, CatDog promises a comical yet relatable story that is sure to leave you in tears for laughing out loud – with, of course, a little help from CBD!
Conclusion:
Have you decided which cartoon best fits your CBD snacks? Whether you're on the mood for some sci-fi comedy adventures or just plain animals living their human-like lives, you can expect that there lies a worthy set of cartoons waiting for you to click the "Play" button.
Be sure to experience a different kind of high and hilarity with these top 7 cartoons that will give you a boost of positivity as you munch on your favorite edibles.
Which show picked your interest the most? Find a good place to sit at, ready the snacks, and kickstart your colorful marathon with these amazing shows today!
The Best Cannabis Cookbooks To Have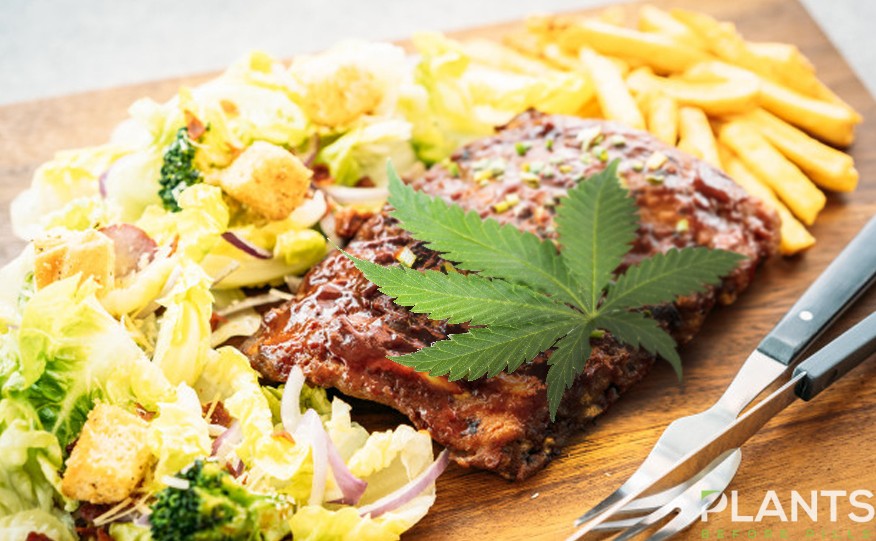 Wowing your friends and family may take more than just store-bought CBD oil edibles found on the market. While these can certainly provide a sense of calmness and relaxation to users, these don't necessarily provide a delicious and lasting taste that leaves their discerning palate wanting more. To shake things up in your weekly or monthly gatherings, why not make more meals and goods that go outside the box?
With the help of exceptional cannabis cookbooks in your kitchen, you can easily whip up exciting dishes for everyone to enjoy. Through these nifty kitchen aids, you can ensure restaurant-quality CBD oil cooking at the comforts of your own home.
Below are 3 of the best cannabis cookbooks you should get your hands on.
For Those Who Like Their Dishes with a Touch of History
Brownie Mary's Marijuana Cookbook and Dennis Peron's Recipe for Social Change by Mary Rathbun and Dennis Peron
Dennis Peron is touted as one of the earliest advocates of medical marijuana in the state of California. Mary Rathbun was, too. So, if you want your tastebuds to take a trip down memory lane, make sure to order this recipe book slash history book.
By providing a personal peek into the evolution of marijuana in history, both Peron and Rathbun's take will definitely allow you to appreciate the lengths it took to legalize cannabis. Along with classic CBD oil recipes such as the brownie, you'll find anecdotes and lessons peppered here and there.
For Seasoned Professionals
Bong Appetit: Mastering the Art of Cooking with Weed by Editors of Munchies
Born out of the popular Munchies and Viceland television series of the same name, this drool-worthy cookbook deserves a spot for individuals who have more advanced cooking skills. Highlighting 65 of the best recipes ranging from appetizers, mains to cocktails, this bible for cannabis connoisseurs will take everything to the next level.
Plus, Bong Appetit provides tips coming from industry professionals, thereby ensuring top-notch and high-quality results each and every time. You're also guaranteed to take something away from the discussions on politics and the recommendations on strain pairings scattered throughout the book.
For Beginners
The Cannabis Kitchen Cookbook: Feel Good for Home Cooks by Robyn Griggs Lawrence
There's nothing to be ashamed of when you're just starting out cooking in your kitchen. With this starter kit of sorts from Robyn Lawrence, you're sure to find easy yet delectable cannabis recipes that will help you master the basics. From making and extracting your own CBD oil to preparing tinctures, this book featuring 100 recipes will guide your way through the kitchen.
Complete with input and stylized takes from cannabis chefs in the United States, as well as step-by-step instructions, you won't have to be intimidated with experimenting with what this plant has to offer. With strain profiles and dosage recommendations, you're all set for the night.
Whether you're a newbie or a pro chef, you have something to learn from this wide range of cookbooks. So, go ahead, buy one of these and prepare for the best night ahead.