Facial Near Me? What You Can Expect When Getting a CBD Oil Facial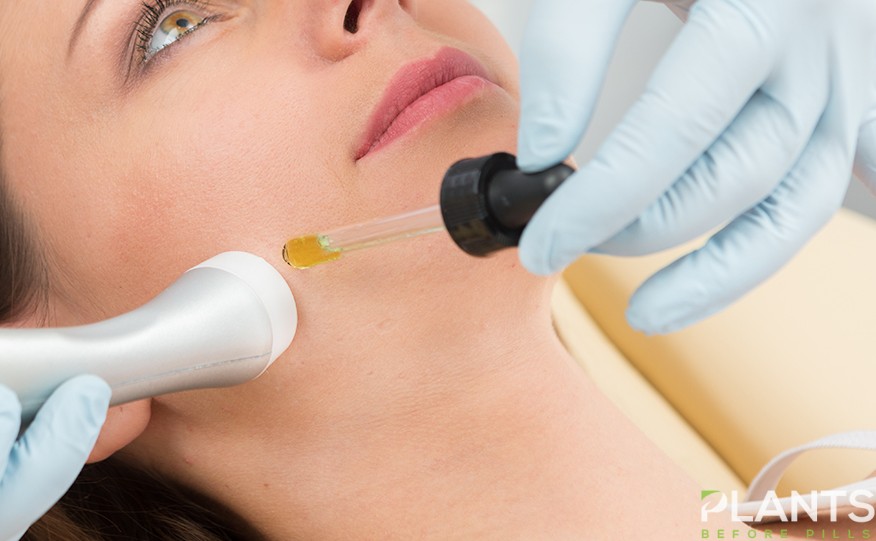 Amid the ongoing legalization battles for cannabis left and right, there's no denying that these issues could leave you more stressed than ever before. Partnered with the unstable political landscape and the coming of climate change, these stressors could put you in more pressure and anxiety. Whether its acne fine lines, acne, or just textured skin, with the constant weight of these thoughts, your face could be the first one showing these strains.
Thankfully, there are CBD oil facials which help rid your face from these impurities and other negativities. Known for its amazing properties, cannabidiol has reportedly been used for centuries not only to treat body pain and relieving inflammation but also in treating other conditions. From improving texture to moisturizing the face, it seems that the glowing reviews for this cannabis-derived compound are only just beginning.
Thinking of getting a cannabis-infused facial anytime soon? Here's what you need to know.
Cannabis Products are Used (Almost) Every Step of the Way
Since you're coming in for a cannabis-infused facial, the very least you can expect is that CBD products will be used throughout the session. Save for the cleansing and exfoliation steps, your clinic may use exclusively made products that contain CBD oil infusion. The incorporation of this luxurious and downright beneficial oil ensures that you are getting the best treatment for your face. Not to mention, almost all products used in these facial centers are made in-house, thereby guaranteeing the clinic's commitment towards supporting the cannabis and the legalization and regulation of this industry.
You Get Customized Treatments
No two people have the exact same skin type and needs. Because of this, spa owners who offer this type of treatment go the extra mile by creating customized facials for their clients.
In the case of Lauren Dana who availed her cannabis-infused facial from Harlem Skin and Laser Clinic, founder Seven Brown reportedly took care of her sensitive skin by utilizing the gentlest products among the range of in-house goodies. If you are looking to address other concerns such as oiliness, dryness, and the likes, you can expect to get personalized approaches that target your needs.
It Does Wonders for Your Face
Using vegan-based products such as almond or coconut cleansers for the skin as well as food-grade digestive enzymes for exfoliation, it's no surprise that these series of treatments will make your face brighter compared to what you initially started with. Apart from gently yet thoroughly cleansing your skin, you can expect pampering at its finest with numerous layers of masks and serums for hydration, topped off with a CBD oil moisturizer from Hemp Garden. Two variants are available in the company, Moon Blend and Self Love.
Prepare to Pay a Heavy Price Tag for a CBD Oil Facial
This opulent treatment comes with a whopping $250 price tag, so it's not exactly friendly on the wallet. Do note that on special days and occasions, you can get this for $50. However, the price is not too bad that you cannot come back again and again, especially when you're treating your face to all-natural products and high-end procedures that will give you the best skin of your life.
It's Not Just About the Face
While the cannabis-infused facial certainly takes skin at its core, the session leaves you wanting to take care of yourself better. For one, the owner of the spa encourages clients to relax, look within themselves, and reflect on their life. In fact, crystals and healing are main aspects that come with the facial, ensuring a holistic approach to self-love and self-care.
Now that you know what to expect when getting a CBD facial, you may be raring to try a session for yourself. With raving customers left and right, you're sure to find an experience that's one for the books.
e.l.f. Cosmetics Rolls Out Cannabis Sativa Skincare Collection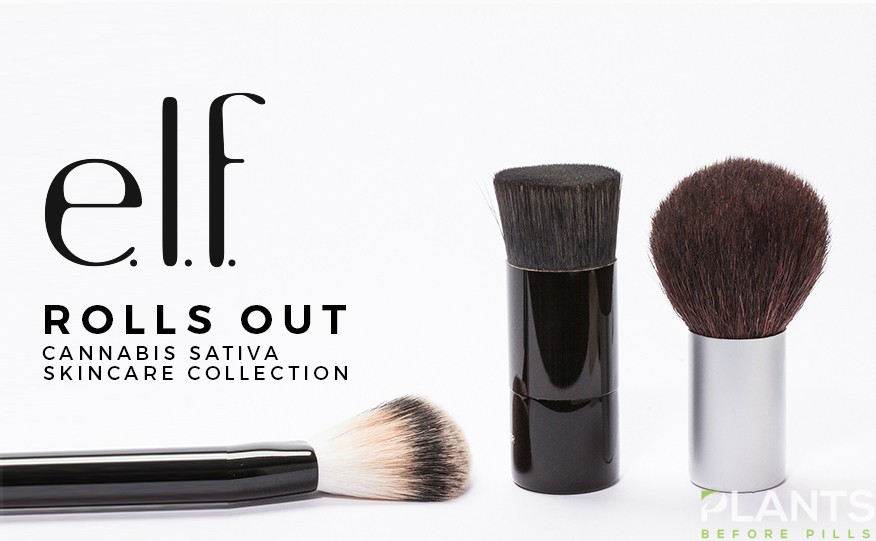 In the wake of cannabis legalization, another renowned skincare and makeup brand launches its own take. To keep up with the increasingly demanding spotlight, e.l.f. Cosmetic rolls outs its newest cannabis sativa skincare collection.
Included in the product line is a moisturizer called Happy Hydration Cream formulated with hyaluronic acid; a facial oil named All the Feels Facial Oil made with jojoba, squalene, rosehip seed, and hemp oil; a lip balm called Calm Balm made with sunflower seed oil; and a hydrating makeup primer called Puff Puff Primer filled with vitamins A and C.
Cannabis Sativa Skincare Collection
Naturally derived from hemp, the Cannabis Sativa Collection focuses on CBD skincare products infused with cannabis sativa seed oil. Studies show that hemp-derived cannabis sativa seed oil deeply penetrate into the skin, especially when used alongside other hydrating and soothing elements, such as hyaluronic acid. These are also effective in reducing inflammation.
Products introduced in the collection focus on providing effective skincare at a more affordable range states Elite Daily. All of its products are priced between $5 to $12.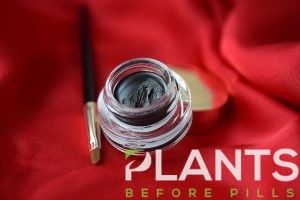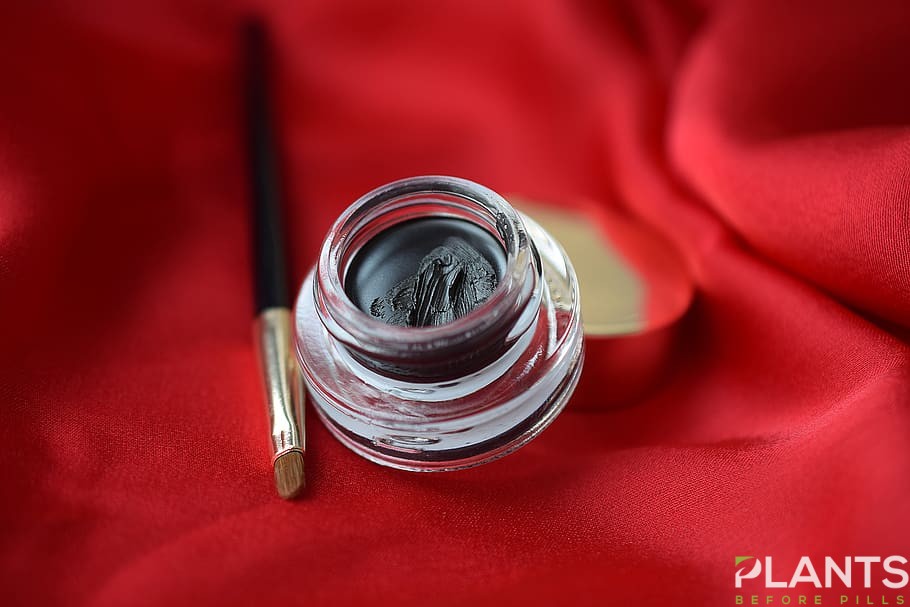 Asked when priced on the more affordable side, senior vice president and chief marketing officer of e.l.f. Cosmetics Kory Marchisotto shares, "we're taking something that other brands are making inaccessible and we're making it accessible with our price point. So we're able to give you the best of beauty with the cannabis sativa at a price point you can afford."
In addition, the company highlights its product details, saying that these items are formulated without tetrahydrocannabinol (THC), otherwise known as the psychoactive compound which makes users 'high.'
In an exclusive interview with Elite Daily, associate manager for e.l.f.'s upstream innovation Sydney Dake said, "we really formulate these super carefully and meticulously. The products are super nourishing, [and] they're meant to hydrate from the inside out and plump the skin. Everyone that's tried them can't get enough. They're really focused around nourishment versus surface-level hydration or calming."
Rave Reviews
Despite being in its early stages, the beauty giant has received a relatively warm welcome for its new skincare line. Style Caster writer Mika Robinson wrote glowing reviews on the moisturizer, the facial oil, the lip balm, and the primer.
Robinson, who has sensitive and acne-prone skin, praises the products as these addressed most of her needs. Moreover, the writer says that the hemp-based products are fragrance -free, making it suitable for those with similar skin types as these will not aggravate further skin conditions.
The products have been rolled out to the public and are available for purchase at Target or the elf Cosmetics website.
The Art of Gifting Cannabis During the Holidays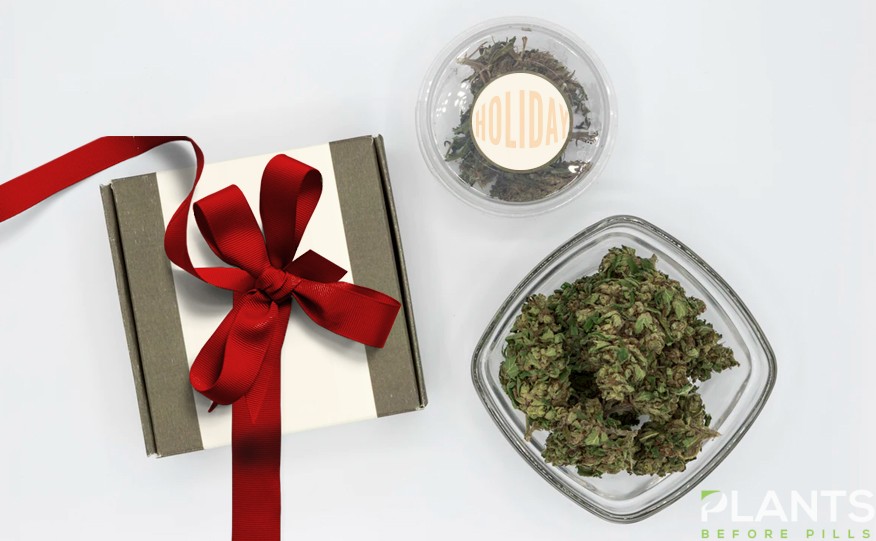 Christmas is just around the corner. And with the holidays coming in just a few more weeks, thinking of creative ways and presents may just be on the top of your list. For like-minded friends and family, cannabis products are certainly a godsend, especially to help your loved ones wind down during their much-needed break.
With the legalization and decriminalization of marijuana around us, it may be high time to revisit the laws in your state. If your state has approved the recreational use of this plant, you'll be happy to know that you can finally give some marijuana to your cannabis-loving friends. Since gift-giving and sharing have also been prevalent in marijuana culture, this might be the right time to bring back the drug's legal status just in time for the Yuletide celebrations.
Gifting Cannabis Products to Individuals
Giving cannabis products as presents comes with great weight and responsibility. Part of this comes from knowing the preferences of your recipients. After all, you won't necessarily give vaping products to someone who is not exactly into the scene, right?
At the same time, the 'burden' of gifting these items comes from informing recipients about their possible gift. Not only does this call their attention towards their present, but also allows them to prepare in time for receiving it. When children are exposed to these, it may pose dangers or risks which can harm their health. This is why gifting marijuana and other cannabis-infused products call for prior notice. This way, both givers and receivers are aware of the environment they are in, and by extension, aware of the parameters of their actions.
More importantly, taking the time to verify your recipient's legal age is of utmost importance. In states where the plant is legal, users must be aged 21 years old or older prior to consuming cannabis. Since you're gifting these plant-based products, the least you can do is assure receivers that they are getting high-quality goods from legal and regulated sources. To comply with the current state laws in place, ensure that you purchase goods from government-approved companies and licensed retailers or dispensaries.
Gifting Ideas Perfect for the Holidays
Once you have gotten these rules and regulations out of the way, it's time to find the perfect gift for your list. Below are some great ideas you can take inspiration from:
For the Purist – Cannabis Flowers
For the purist, the best gift will always be pure, unadulterated cannabis flowers. As a matter of fact, you might want to throw in some rolling paper or lighters to help complete their set.
For the Skincare Enthusiast – CBD Beauty Products
Nourishing, moisturizing, and glowing are the keywords you need to pay attention to if you want to give presents to cannabis enthusiasts who are also beauty lovers. There are tons of CBD-infused beauty items for sale today, so you're sure to find one that fits their fancy and your budget. These skin care products will help your loved ones feel and look their best as these are formulated with moisturizing and soothing properties.
For the Foodie – CBD Oil Edibles
You know what they say, the best way to a man's heart is through their tummy. If this saying is true for most of your foodie friends, you can easily purchase some CBD oil edibles available on the market, such as a cannabis-infused chocolate bar or gummies. You can even bake some good ol' fashioned pot brownies for that homemade touch.
It's understandable that you want to purchase some marijuana goodies for your friends, after all, this plant offers a wealth of benefits. However, before jumping in headfirst, you should definitely look into these basic etiquettes and guidelines of sorts. This way, you can have good, clean fun during the holidays.
CBD Treats to Give Away to Adult Trick or Treaters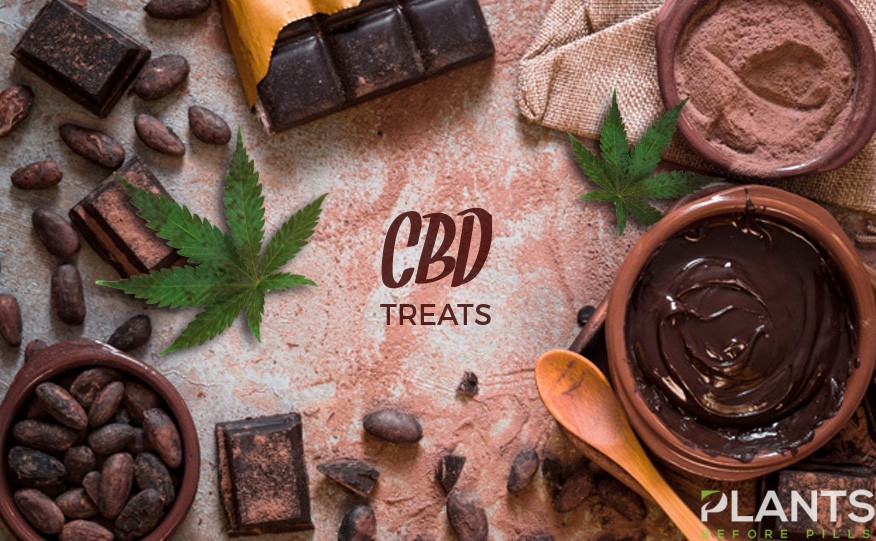 Halloween is certainly not just for kids. While the novelty of dressing up and going from one door to another may wear down with age, there's nothing more fun and exciting than getting treats to eat during the wee hours of the night. Now that you are much older, you may finally understand the appeal of CBD edibles that are geared towards friends and other likeminded individuals.
If you have friends coming over or you are simply waiting for a few adult guests to come knocking at your door, you might want to surprise them with wonderful cannabis goodies. Not only will this make them feel loved and pampered, but it will also bring them back to their childhood.
While taking a dosage of cannabidiol directly under the tongue is still the way to go, there are other creative ways you can take and use this. Below are some ideas that might be of help this coming Halloween:
CBD Oil Edibles for Chocolate Lovers
Numerous guests prefer to eat cannabis-laced food items as it reminds them of their childhood trick or treating experiences during Halloween. Not to mention, eating cannabis-infused foodstuff is simply an unparalleled experience. Some of the hottest items on the market today include:
Lord Jones CBD Dark Chocolate Espresso Chews
Nothing spells maturity (and caffeine!) than that of the word espresso. To give you that much-needed boost through the night, give your friends and adult trick or treaters with some of the finest cannabidiol infused dark chocolate.
Lulu's Artisan Chocolate: Chocolate Botanical Delight
Proudly made with 78% cacao with hemp oil complex, this chocolatey and indulgent delight will surely be a delicious addition to your gathering. Each square is enough for one person, so make sure to pass this bar around and have everyone get their fair share.
CBD Edibles Gummies for the Adventurous Soul
Let's face it, chocolate isn't exactly for everybody, although we don't get why. So, for those who are seeking alternatives to the traditional Halloween favors, CBD gummies will make for a great substitute. Apart from its juicy and flavorful bite, it also lends a more relaxing vibe that will help you and your gang enjoy the night away.
Lord Jones Old Fashioned CBD Gumdrops
The perfect cross a dense and light treat, the old-fashioned gumdrop boasts of natural fruit flavors filled with 20 milligrams of CBD per piece. Pass one to your circle of friends and watch this sweet treat take the edge off. This is particularly helpful for individuals who have anxiety and pain as this can promote calmness with every dose.
Charlotte's Web CBD Gummies
Made with whole-plant hemp extract and natural fruit and vegetable extracts, these organic creations promise a burst of freshness and juiciness with every bite. With different categories to choose from such as calm, sleep, and recovery, you'll have no shortage of gummies to share with your visitors.
Cannabis-Infused Beauty Products for the Homebody
Think outside the box and share some industry secrets with your best gal (or guy) pals. Since you're most likely spending the night together, why not throw in some CBD beauty products in their goody bags? Come morning, they'll appreciate their refreshed and moisturized faces even more. Face masks are a convenient and hygienic way to impart moisture on a dehydrated face after a night of partying, so make sure to give some skincare products their way.
The CBD face mask from Joy Organics is a miracle worker. Apart from the calming and moisturizing benefits that come with the hemp oil and hemp extracts, the mask also encourages cell renewal thanks to the rosemary extracts. End your night with this and you'll have a Halloween to remember.
With countless cannabidiol edibles making its way on the market, choosing adult-appropriate treats might have become more challenging than ever. Thanks to this guide, you won't have to look any further. With these CBD oil edibles and favors, your Halloween just got even better.