4 Awesome Cannabis Farming Mobile Games You Should Check Out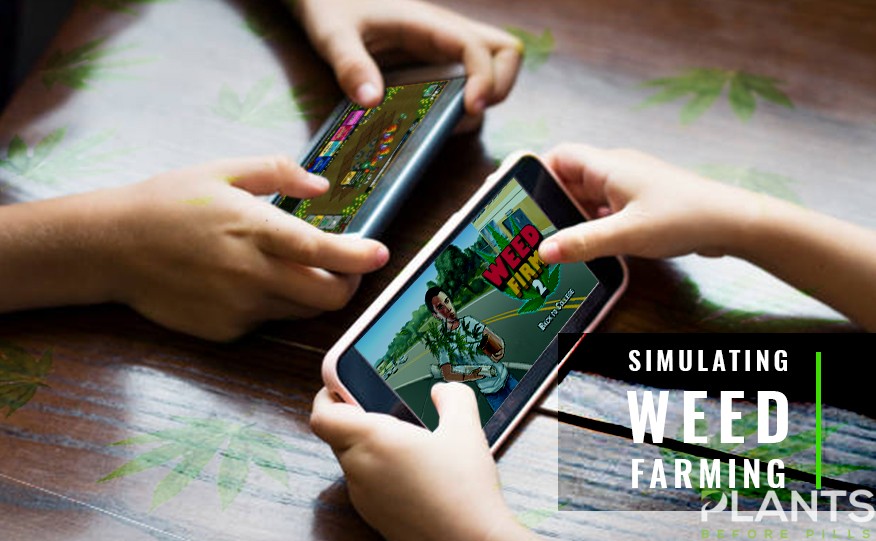 Every cannabis enthusiast's dream is to have their own supply of this wonder plant. While you can certainly grow a limited number of plants in your home depending on your state's laws, this can be too big a task for some. This is true especially if you do not have enough space and resources to cultivate these babies.
So, what's your alternative? Simulating weed farming, of course! Luckily, you can play cannabis-planting games on your trusty Apple or Android device. Here are 4 awesome cannabis mobile-app games and what you can do with them:
Grow and Sell Cannabis on Weed Firm 2
First on the list is Weed Firm 2: Back to College. Developed by Manitoba Games, this application lets you play the role of a college student who grows and distributes his own stash right within the campus. This game familiarizes you with various cannabis strains such as White Widow and Purple Haze, making it an informative one as well. Weed Firm 2 certainly gives you the pleasure of achievement as you can expand your shop, upgrade your materials and even plant other exciting plants.
What's exciting about this game is you get to meet a variety of buyers, from the hippie-type Ultimatrix and skater chick Melony to Aliens looking to get a taste of your intergalactic buds and zombies!
Make CBD Oil on Ganja Farm
If you are looking forward to not only growing your own plants but also to making other stuff using their buds, then Ganja Farm is for you. Available on both iOS and Android, this game also lets you try your hand on cultivating a variety of strains such as Super Skunk, Bubba Kush and Mary Jane. Aside from this, you can truly create a haven for your in-game characters as you can upgrade the place with hookahs, statues and even an alien spaceship.
What makes this game special is that you can increase your in-game profits by using your buds to create hemp oil, space cakes and the good old blunts.
Bake Cannabis Goodies on Pot Farm
Just like the first two games we mentioned, Pot Farm introduces the player to various strains. With this game, however, you are given a clearer idea about what buds of these different strains look like. So, with this game, you are only a few steps away from becoming a cannabis expert!
While selling buds get you a few bucks, canna-butter and baked goods can yield bigger profits.
This colourful and attractive-looking weed game is one of our favorites as it allows you to buy and sell products with fellow players via online. You can also visit the farms of other online players and even compete with them on the leader board.
Conquer the World on Weed Tycoon iHD
Set in a future when this beloved herb is legal all over the world, Weed Tycoon iHD lets you live the life of a cannabis entrepreneur aiming to grow your small business into a multination empire. The unique thing about this game is you get to choose which strains you will cultivate and even set prices for them, thus truly testing your entrepreneurial skills. You have access to a map that lets you strategize and venture into foreign territories such as Amsterdam, The Netherlands and other parts of the USA.
With the help of these games, you can have your own cannabis business inside your pocket. Who knows, this may be a training ground for you into becoming the next big weed entrepreneur not only in the US but also all across the globe!
Cannabis in TV: The Role of Television in Promoting the Plant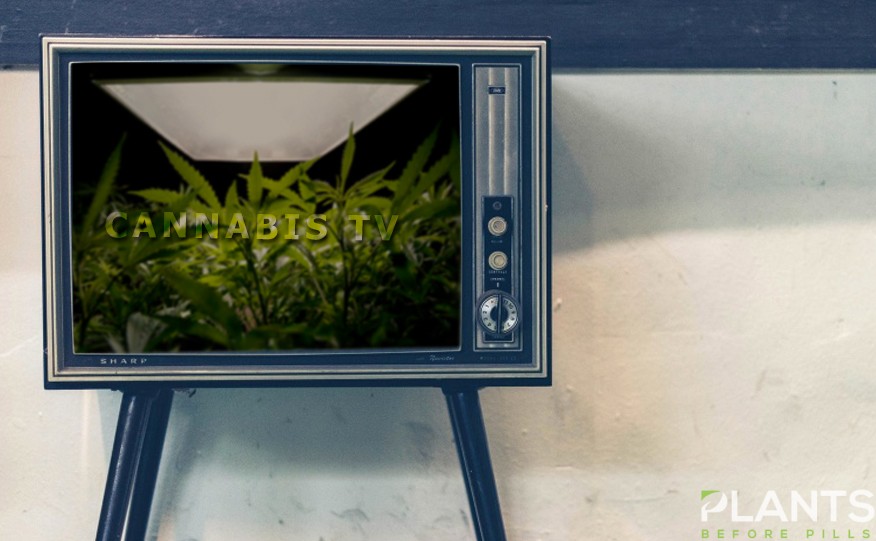 Television is criticized as a black hole that causes children and adults to be lazy, useless and unintelligent in many ways. For some people, spending time-consuming these media content is a waste of time as it takes away precious time which could have been spent being productive. Some people even say that TV "rots your brain."
In some aspects, marijuana is subjected to such harsh judgments, as well. However, this platform can be used by producers and viewers alike to effectively send messages. One of these is the potential to advocate for the plant. Read on to find out how this venue can help in promoting cannabis.
4 Quirky TV Show Characters Who Definitely Had Cannabis
There's a lot to unpack when talking about the role of television in rousing discussions about marijuana. Perhaps the best way to start this is by looking at quirky characters in modern television that offer a representation of cannabis supporters and enthusiasts.
These characters are relatable to supporters and consumers alike as they possess certain levels of eccentricity that many viewers have come to love. Knowing and appreciating these fictional people can shed some light about the real-life individuals who use the plant.
First on our list is no other than Doug Forcett. If you are wondering why we hold Doug with such regard even though you haven't heard of him before, it is because he is considered a legend in the series The Good Place. While Doug is a minor character in the series, he is popular in the show's version of the afterlife because he guessed what happens what will happen after we die.
Well, almost. He was 92% correct when he guessed what will happen in the afterlife during a mushroom-induced stupor. Known as a "stoner kid from Calgary during the 1970s," we can be sure that Doug also smoked marijuana.
Two other characters who definitely consumed the plant before are Eleanor Shellstrop (played by Kristen Bell) and Jason Mendoza (played by Manny Jacinto).
Those of you who are familiar with Shameless (the US version) know that this dysfunctional family has a high likelihood of having members who enjoy cannabis. One of the most prolific smokers in the series is Philip Gallagher, or Lip (played by Jeremy Allen White). Lip was shown smoking a blunt multiple times on-screen. He also sold marijuana at one point in the show.
The Gallagher family lives on the wrong side of the tracks, which coincides with the unfortunate reality that people who live on the Southside are at the lower end of the social strata. While this may be so, Lip and his siblings are shown to have all kinds of smarts: street, business, and even academic smarts. In fact, Lip is known as the most intelligent Gallagher kid.
Other characters in the show who smoked cannabis include Ian and Carl, perhaps maybe Debbie and Fiona, too. So, that's five out of six of the Gallagher children!
Trying his best to be the cool dad, Phil Dunphy (Ty Burrell) from Modern Family certainly has quirks many people may find uncool. Phil is an aspiring magician who has the penchant for inventions, theatrics, and cheer leading. As we witness him and his family grow, we also witness different sides of the character that are definitely heart-warming.
In one episode, Phil and his brother-in-law Mitchell Pritchell (Jesse Tyler Ferguson) ate cannabis-infused gummies. Then, hilarity ensues as the two navigate the challenges of acting as adults while high with THC.
One of the 7 Hargreeves kids, Klaus is definitely the definition of quirky for his substance-induced antics. Haunted with the particularly peculiar power of communing with dead people, Klaus was pushed to marijuana (and illicit substances) to try to block out the spirits. At one point, he was found to have MJ-infused chocolates among other things.
As the resident hedonist and addict, his siblings tend to dismiss his opinions. However, he has proven himself to be reasonable, in some instances.
How Modern TV Shows Promotes Marijuana
With a bit of a background about the lives of these characters who definitely consumed the plant, we can begin to understand the hilarious and beneficial effects of the plant. Moreover, some of their circumstances highlight the dangerous effect of irresponsible use.
This only goes to show that television has the potential to promote cannabis. Aside from showing characters with relatable stories, the platform can also support the plant in the following ways:
Normalizing Mainstream Use of the Cannabis
One of the most important roles of television in advocating for the herb is its contribution to making cannabis consumption normal. In the past, depicting the intake of marijuana on TV is considered a taboo. In fact, a lot of things were taboo in the olden times including interracial kissing scenes and pregnant women on TV!
However, as time and the society's mentality progressed, these things are no longer considered taboo on- and off-screen. The same can be true for cannabis. With the help of these television marijuana shows, the use of this plant can be normalized and seen without judgment. Then, discussions about responsible and safe use can follow.
If you are interested in watching some cannabis-themed shows, here are the best shows to start with:
Weeds
Disjointed
Bong Appetit
Cooking on High
Other shows which are perfectly watched while consuming cannabis
…and many more
It Shows the Reality of Marijuana Use
As mentioned, the stories of these characters depicted in the shows do not merely display cannabis use. It also offers a look into the reality of marijuana use. In the case of the Gallagher family, the social realities experienced by each member contribute to their involvement with cannabis, from consumption to distribution.
However, it is important to keep in mind that cannabis is not only consumed by individuals from dysfunctional contexts. It is perfectly acceptable to consume the plant and its cannabinoid for recreational and medical purposes. TV can be a key contributor in making sure that these prejudices are corrected.
It Offers Insights on Its Benefits and Dangers
Aside from the inciting conversations about the contexts of individuals who use marijuana, these shows also allow for a platform to tackle the positive and negative effects of the plant. This creates a healthy environment for discussions in which enthusiasts and supporters acknowledge the detrimental effects of irresponsible use, while also giving them the chance to show that consuming marijuana in itself is not bad at all.
At the same time, shows also have the potential to expose the harmful effects of unsafe and irresponsible consumption. Klaus' case is a classic example of reckless use of the plant. Aside from using it along with illicit drugs, he also turned to the plant (and drugs) to escape his nightmarish experiences.
It Opens Up the Stage for Discussions
With the TV's potential to show different sides of marijuana consumption, a deeper discussion about the plant is possible. There is nothing better than a holistic conversation, especially considering the realities that shows are able to depict. Ultimately, this platform can help educate viewers and help them form their own opinions regarding the herb and its effects.
Some Things to Remember When Watching Cannabis Shows
As more and more television shows are displaying and its use on-screen, there are some things you should keep in mind while consuming such media content.
Not Everything Should be Taken Literally – It is important to know that while one scene depicts the negative effects of reckless use of the plant, it does not mean that marijuana in itself is bad. So, make sure to look at deeper meanings. Remember, critical thinking pays off, especially in tackling a complicated matter such as marijuana and its social, political and historical context.
Take Note of the Messages they Convey – You should also remember that most stories are not told just for the sake of telling them. Instead, many of these shows have underlying nuances which can help in developing your insights.
Take a Stand and Act Accordingly – As a cannabis enthusiast, you are likely to have a positive perception of the plant. Some of these shows can reinforce such opinions. If you are looking for ways to promote the plant, then you need to take a stand and contribute toward this end. Even a simple social media post can help educate your friends and family.
Lastly, Enjoy Your Show – While these shows may have social and political commentaries, there is nothing wrong in taking pleasure in watching these contents! After all, they are produced by the entertainment industry. So, make it a point to enjoy the show!
The prejudice against television and marijuana can be partial and imbalance. By using the platform to advocate for the plant (and other worthwhile endeavors), people in the industry can work to change these perceptions. As a viewer, you want to make sure that these messages are heard and are translated into a more impactful effect. Make sure to learn from these characters and their stories and you can contribute to the advocacy!
LegitScript Kicks Off CBD e-Commerce Certification Program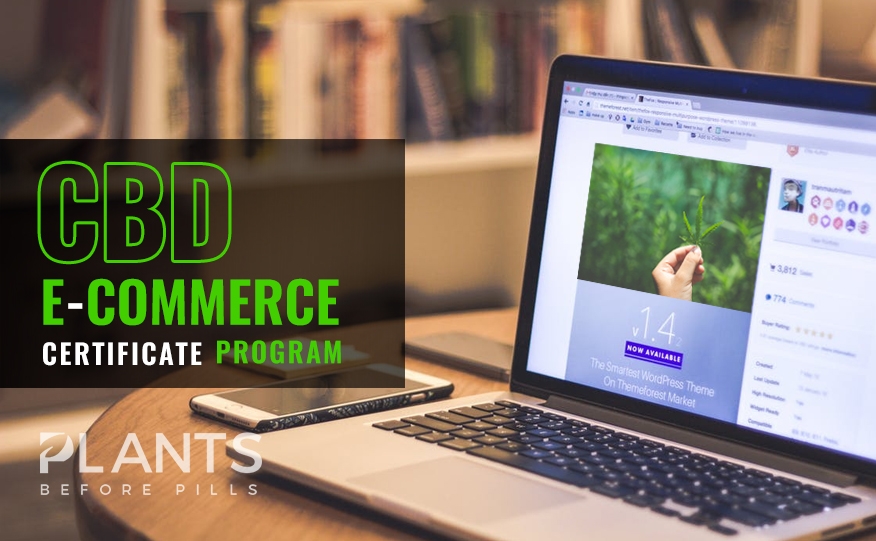 LegitScript recently announced the launching of its new certification program for CBD products and websites that comply with regulators.
The leading issuer of merchant and product certification in the e-commerce and payment sectors opens application for certifying cannabidiol products and websites that comply with DEA, FDA, and USDA regulations. The certification will also cover laws within a specific state.
The program aims to bring transparency and organization to the CBD industry, LegitScript CEO John Horton said.
By getting the LegitScript seal, merchants can now show proof that they comply with applicable laws and regulations.  The seal will give internet platforms, banks, and consumers confidence that the CBD merchant they are dealing with sell only legal and safe CBD products, Horton added.
Horton also stated that while the federal government legalized some cannabidiol products, many remain illegal. Most of the products that did not pass federal regulation primarily include ingestible products and those that contain more than the standard trace amounts of THC.
Through the certification program, LegitScript will review and check the validity of marketing claims for consumer protection, apart from ensuring compliance with the guidance of regulators.
As a leading third-party certification expert, particularly in complex and high-risk sectors, LegitScript's services are acknowledged and used by government agencies, search engines, credit card companies, and e-commerce platforms all over the world.
At present, policies of most internet platforms and payment providers prohibit sales of all CBD products, Horton said. Through the certification, LegitScript is working with some internet and payment partners to use its certification program as a way to reduce their regulatory risk. Through the program, the company can also help in promoting greater acceptance of safe and legally compliant CBD products.
Opens Opportunities for Some Industries
Despite facing scrutiny from regulators and politicians, the CBD industry remains thriving. For some digital payment and e-commerce companies, the industry is a great opportunity that awaits tapping.  One of the companies that expressed its desire to get involved in the CDB industry is Square. The digital payments company has recently announced its plan to launch a payment processing service for the market.
According to some reports, giant retailers Target and Walmart have been meeting with manufacturers of cannabidiol-infused products. Retailers are also reportedly requesting for samples of CBD items apart from pricing data and lab results.
Some larger chains have begun to offer CBD topical creams to help provide relief to pain and wrinkles in states where they are legal.
With the LegitScript certification program, digital payment providers, retailers, and other companies can have a better assurance of the safety and legality of CBD products sold in the market.
6 Cannabis-Related YouTube Channels You Should Subscribe To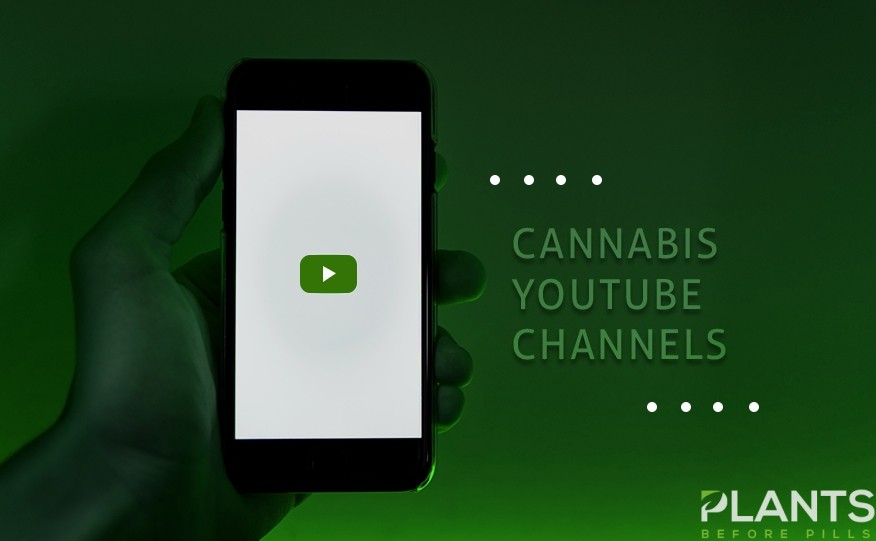 YouTube is the new television, with videos ranging from toys reviews, beauty, travel, documentaries, teasers and a lot more. Suddenly, more people are uploading different contents that can somehow interest viewers. For those who are looking for information about cannabis, YouTube is also a good place to watch informative videos or 'vlogs'.
Aside from documentaries about cannabis, recipes and product reviews can be found here. If you're looking for videos to binge watch on your free time, check out these six YouTube channels:
That High Couple
From munchies mukbang, CBD oil review, recipes and tutorials, That High Couple on YouTube is definitely a must-watch. This couple explores and creates interesting cannabis-related contents for its more than 39,000 subscribers on their channel. All their videos are all about marijuana and the best thing is that they answer a lot of questions, even on the comment section.
The couple even has videos providing information to viewers on marijuana-friendly hotels, best dispensaries to visit and product comparison, especially for the stash. Plus, they are great hosts, providing more insights about cannabis and its responsible use. That High Couple uploads two new videos each week and approximately nine videos a month.
Cannabis Saves Lives
If you prefer inspirational videos with real-life footages of how marijuana has helped people with their conditions, the Cannabis Saves Lives channel is for you. It contains a lot of stories of different individuals that cure of using medical marijuana. This YouTube channel also uploads contents for dog owners who use CBD oil for anxiety, bone cancer and a lot more.
Informative videos explaining how cannabis can fight cancer can also be watched on this channel. Moreover, a guide to growing marijuana is also explained and a lot of news concerning cannabis legalization and updates.
The Cannashow
Having its own platform, watching the Cannashow will give you radio and podcast vibes with the host talking about marijuana education, issues and more. Each episode tackles different topics and related to cannabis, for instance, in episode 2, the host talks about Medical Marijuana Card and why he has it. In that specific episode, you'll find out how you can get one and if you are eligible for one.
Basically, watching these videos will give you tips on how to grow cannabis, score the best buds and a couple of reviews for the different stash.
Cannabis Training University
Although the channel doesn't have any new contents, there are videos that can help you create cannabis meals through recipes. It is an informative platform which also tackles about news and issues surrounding the marijuana market. Furthermore, current findings of the potential of cannabis in treating cancer are also reported in this channel.
Coral Reefer
For a feel-good content about cannabis, this channel is for you. Coral Reefer is traveling the world in search for the best marijuana stash and bongs. In her channel, she uploads videos about marijuana tolerance, best edibles to purchase, CBD product reviews and medical marijuana papers. She also tries to smoke marijuana outdoor, smoke two joints in one sitting and a lot of bizarre things. Overall, her contents are both quirky and at the same time, informative.
Endoca CBD
If you're seeing a lot of CBD or cannabidiol products going viral on the Internet, then you need to do a little research. Try to watch Endoca CBD's channel on YouTube and be amazed by the wonders of nature. In this channel, you'll learn facts about Cannabis and why you should try it. New videos are uploaded every month, containing information about CBD and the marijuana plant.
These are just some of the YouTube channels you can check out for informative videos about marijuana and CBD. You can get insights, more tips and information about the trending topics about cannabis.