Cannabis Recipes To Try this 4th of July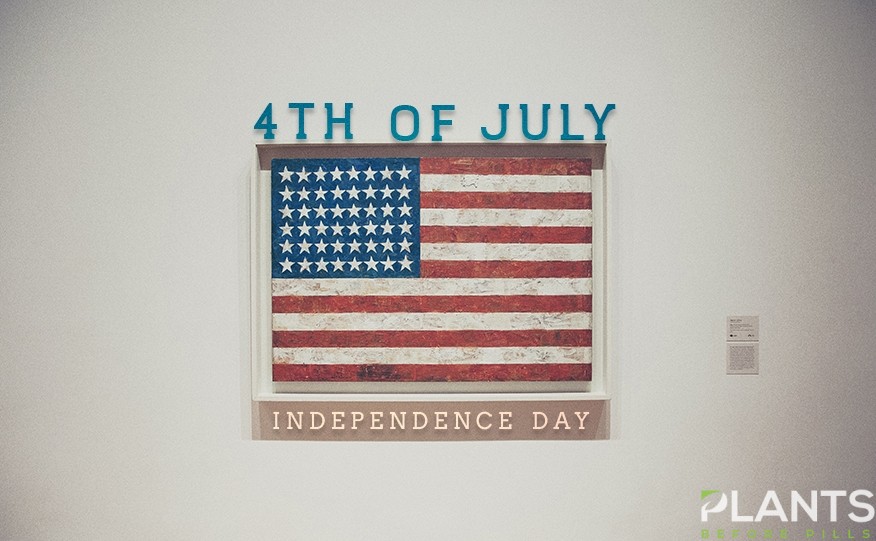 This coming July 4, 2019, the United States will be once more celebrating its Independence Day. People around the country will be making this day a celebration of sorts – from holding get-togethers, out-of-town trips, to bringing on huge fireworks displays, people who have a deep love for the county never fail to make a fuss on this day.
What the 4th of July Really is All About
Despite the 4th of July holiday being only recognized on the government level since 1941, the origin of the American Independence Day goes back to the 18th century. What many individuals don't know about this momentous time in history is that after the Continental Congress expressed favor for independence on July 2, 1776, the 13 colonies also adopted this within two days.
According to History.com, the esteemed Thomas Jefferson drafted the document. This statement declared that the United States of America is no longer part of Great Britain.
Why Celebrate with Cannabis Recipes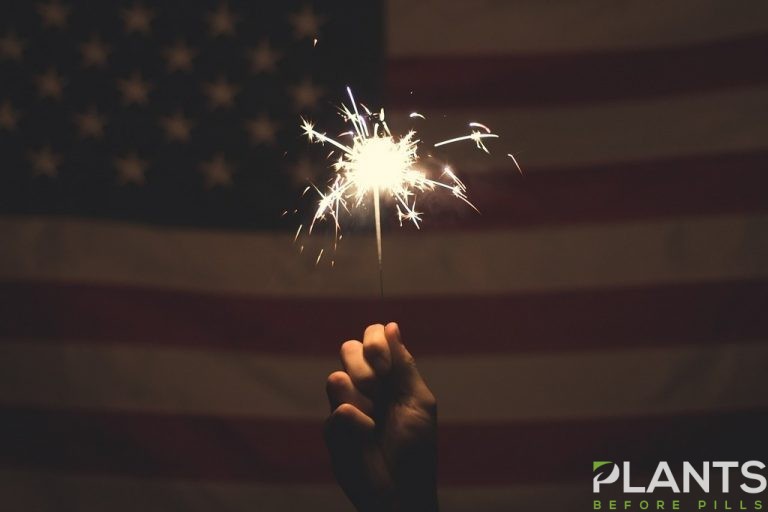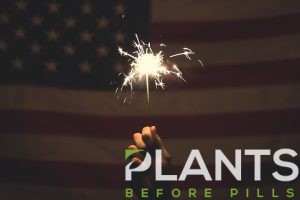 Since the 4th of July is all about celebrating freedom, what better way to exercise your rights than by taking your dose of cannabis? After all, alongside celebrating hundreds of years of American freedom, you must also commemorate the legalization and accessibility of this in numerous states today.
So, during this significant time in history, revel in the sweet taste of cannabis and CBD products as you party your way through the Fourth of July. Take advantage of this day and have fun with fellow enthusiasts as well as family and friends.
Below are cannabis-infused and CBD oil-based recipes designed to give everyone in your group the time of their lives.
Grilled Meats with Cannabis-Infused Barbeque Sauce
Your get-together would certainly be incomplete without a cookout with your loved ones. If this is a tradition you have long been observing, you'll be glad to know that you can further enhance the flavors of your grilled meats using cannabis-infused barbeque sauce.
For this recipe, you can choose just about any meat you love. Whether these are thick-cut porkchops or the perennial baby back ribs, you know you are in for a treat. Proceed with grilling the meat as usual.
To make the sauce, you would need ¼ cup of cannabis oil. If you don't have cannabis oil, you can get pure cannabidiol oil and mix some drops with store-bought olive oil. You also need 2 cups of ketchup, 1 cup of water, ½ a cup of apple cider vinegar, 5 tablespoons of light brown sugar, 5 tablespoons white sugar, ½ a tablespoon of fresh ground black pepper, ½ tablespoon of onion powder, ½ tablespoon of ground mustard, and a tablespoon of Worcestershire sauce.
Combine all of these ingredients together in a big pot and let it simmer on low heat for 15 minutes. Slather it on grilled meats, drizzle on nachos, or use it as a dip – the options are endless.
Grilled Corn on the Cob with Cannabutter
Your grilled dishes won't be complete without sidings! On this hot and sizzling summer day, refresh your palate with some sweet grilled corn. Finish this off with a pat of cannabutter and you're all set.
This simple recipe calls for 4 ears of summer corn, canola oil, 2 tablespoons of cannabutter, sea salt, and ground pepper. Additional seasonings you can garnish your corn with include green onions and chili powder.
To make this, simply peel the husks of the corn and grill it. Turn it occasionally until a slight char or crust have already formed. Afterwards, pat the corn with some cannabutter. If you do not have cannabutter on hand, you can just put a few drops of hemp oil on room temperature butter. Finish your siding by seasoning it with salt, pepper, chili powder, and green onions.
Medicated Mac and Cheese
Fans of all things cheesy will definitely delight upon seeing this medicated mac and cheese on your spread. A slightly more mature version of everyone's childhood favorite, this is a filling meal on its own or as another side to your grilled meats.
This medicated mac and cheese calls for 4 tablespoons of cannabutter. However, you can easily substitute this for regular salted or unsalted butter combined with a few drops of pure cannabidiol oil. Apart from this, you also need half a pound of elbow macaroni, 1 tablespoon of vegetable oil, a teaspoon of salt, ½ cup of all-purpose flour, 3 to 4 cups of milk, 2 cups of grated sharp cheddar cheese, 1 cup grated gruyere cheese, 1 cup chopped cooked broccoli, and ½ a cup chopped and seeded tomatoes.
Other seasonings that will make this flavorful include a teaspoon of salt, half a teaspoon of ground black pepper, ½ teaspoon of ground nutmeg, and 2 more tablespoons of salted butter. 1 ½ cups of breadcrumbs and another ½ cup of grated cheddar cheese will leave the top flaky and crunchy.
To make this, cook the macaroni according to directions. In another saucepan, heat your cannabutter and add the flour. Make sure to do this over low heat and stir continuously to prevent the mixture from burning. Add the milk and stir until the mixture comes out smooth. Next, add the different types of cheese, broccoli, tomatoes, salt, pepper, and nutmeg. Incorporate the macaroni and make sure everything is covered well.
Pour these into ramekins or a casserole dish. Top with breadcrumbs and cheese and bake for around 30 minutes. Once the cheese and breadcrumbs turn into a golden brown color, you'll know the mac and cheese is done.
Mini Stars Berry Pies
Show some love for the homeland by creating mini stars berry pies that reminds you of the colors of the star-spangled banner. Tweak this recipe from Country Living and add some flair using your preferred Hemp oil to the filling. This will surely bring depth and earthiness to an otherwise tart filling.
For this recipe, you need a 15-ounce package of refrigerated rolled piecrusts and some flour to prevent the piecrusts from sticking on the surface. You also need 1 large egg, 1 ½ tablespoon of cornstarch, 1 tablespoon of sugar, and a pinch of kosher salt. The main filling consists of ¼ cup of sugar, 1 ½ cups of fresh blueberries, 1 ½ cup of chopped strawberries, and 1 ¼ cup of fresh strawberries.
Start off by spreading your piecrust and cutting these into 4 to 5 circles. With the remaining scraps, take your star-shaped cookie cutters and cut out some stars, then transfer all the dough to pie tins and crimp the dough along the rim of the tin. Make an egg wash and brush this along the edges of the dough and the stars and sprinkle with 1 tablespoon of sugar and chill for half an hour.
To make the filling, combine the rest of the remaining ingredients together, toss, and let sit for around 10 minutes. Once the fruits appear plump and juice, spoon some mixture on the piecrusts. Decorate the pies with the stars and bake for 30 minutes. Serve this with vanilla ice cream for a sweet ending.
Mango Mint CBD Lemonade
Want a drink that will quench your thirst? Look no further than this sweet mango mint CBD lemonade. With summer in full swing by then, you can easily get mangoes that can perfectly go with this drink. The rest of the mangoes, you can eat by yourself.
For this refreshing and delectable non-alcoholic beverage, you will need a piece of ripe mango, 2 tablespoons of chopped mint, 5 cups of cold water, 6 tablespoons of water, ½ a cup of cane sugar, and your CBD oil.
Blend the cubed mangoes and 6 tablespoons of water together until smooth. Then, pour the puree into a pitcher. Add the juiced lemons, sugar, and water to the pitcher and stir well. Don't forget to add a few drops of cannabis oil and enjoy.
Casa Independence Day
Have a berry merry 4th of July with this tequila-based drink. While this recipe calls for a liter of Casamigos Blanco tequila, you can easily switch this up for whatever you have on hand. In addition to the tequila, you also need 17 ounces of fresh lime juice, 17 pieces of strawberries, and 17 whole blackberries. You will also need 10 ounces of simple syrup to sweeten this up.
To make this, blend the berries together until smooth. Strain this on a punch bowl and add the remaining ingredients. Drop your preferred cannabis tincture and mix well. Add ice and let cool. To make a worthy presentation, garnish the punch bowl with more berries. Watch your intake of this drink, otherwise, you'll find yourself sipping on this until you're a wee bit tipsy.
There you have it! Celebrate the 4th of July with these wonderful cannabis recipes. Invite fellow cannabis enthusiasts over and let them partake of the delectable feast you have laid out for everyone. Better yet, ask your family and friends to donate their time. They can help you make these recipes and you can bond over good food and great conversations while having the best company.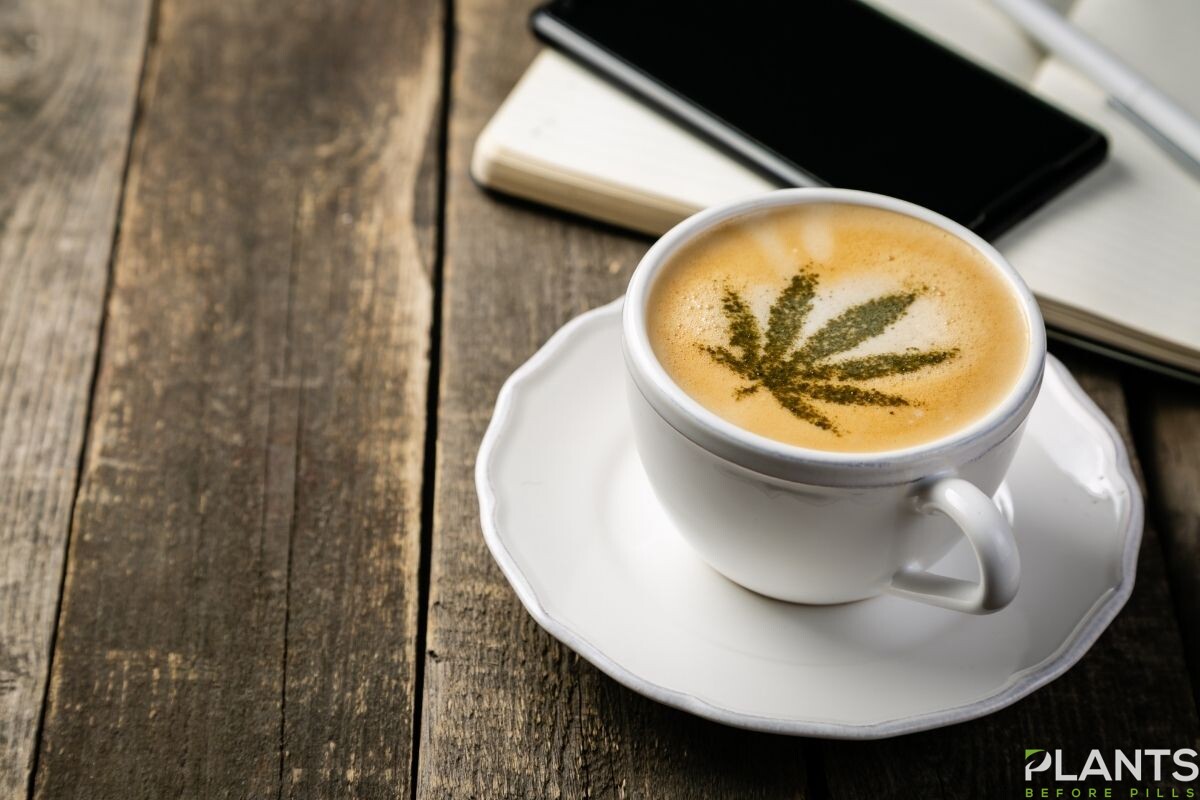 It is no surprise that we have coffee and anxiety in a country where more than 83% of its population drink coffee. What if the anxiety could be reduced? Cannabidiol (CBD) coffee might be just what you need to relax your nerves while still keeping you buzzed.
CBD is a chemical compound that has piqued the interest of those seeking some of the beneficial effects of THC, the psychoactive component, without the psychoactive side effects. In other words, it may help foster a sense of calmness and relaxation when refined into oil or processed into an edible, but it won't get you stoned.
Although CBD may not make you feel euphoric or drugged, many people report a general sense of wellness after taking it, and some people use it for pain relief. It's also often prescribed for anxious people, and it's been shown to help with epilepsy in some instances. In this article, we've listed topics where you'll discover the effects of CBD and coffee when mixed in a cup.
What Is CBD Coffee?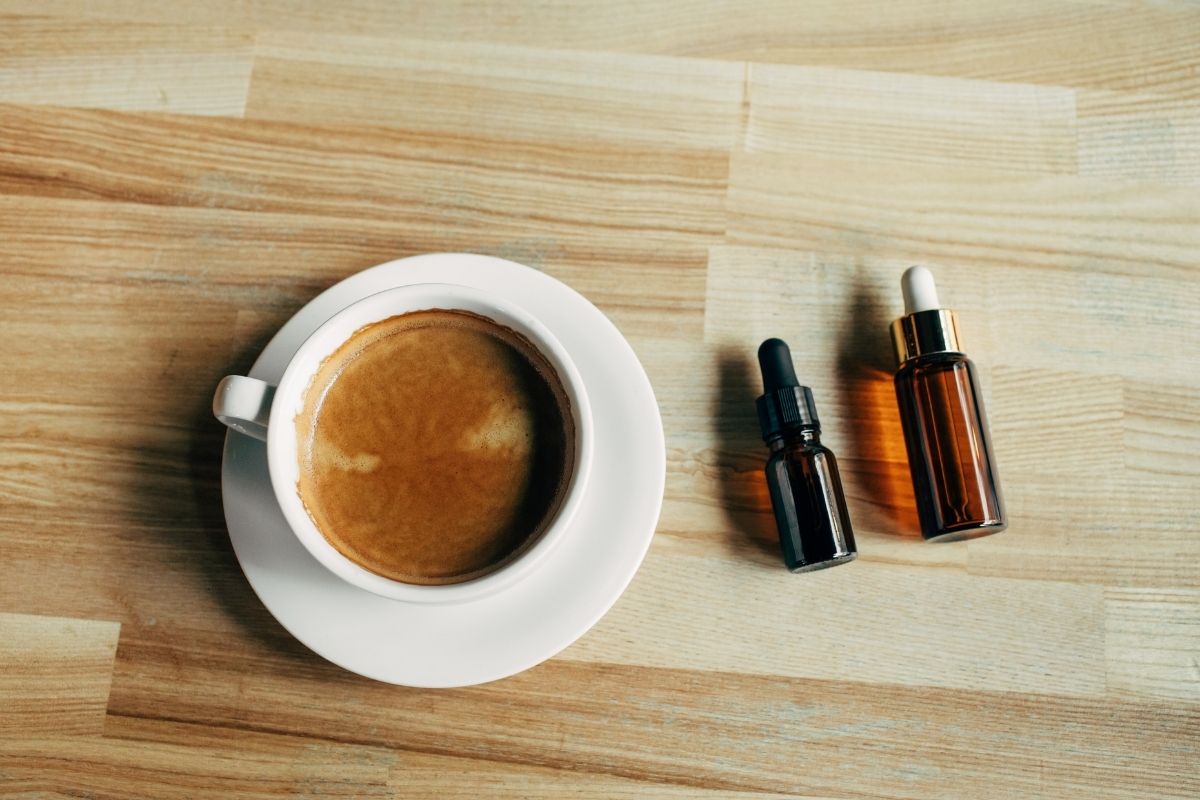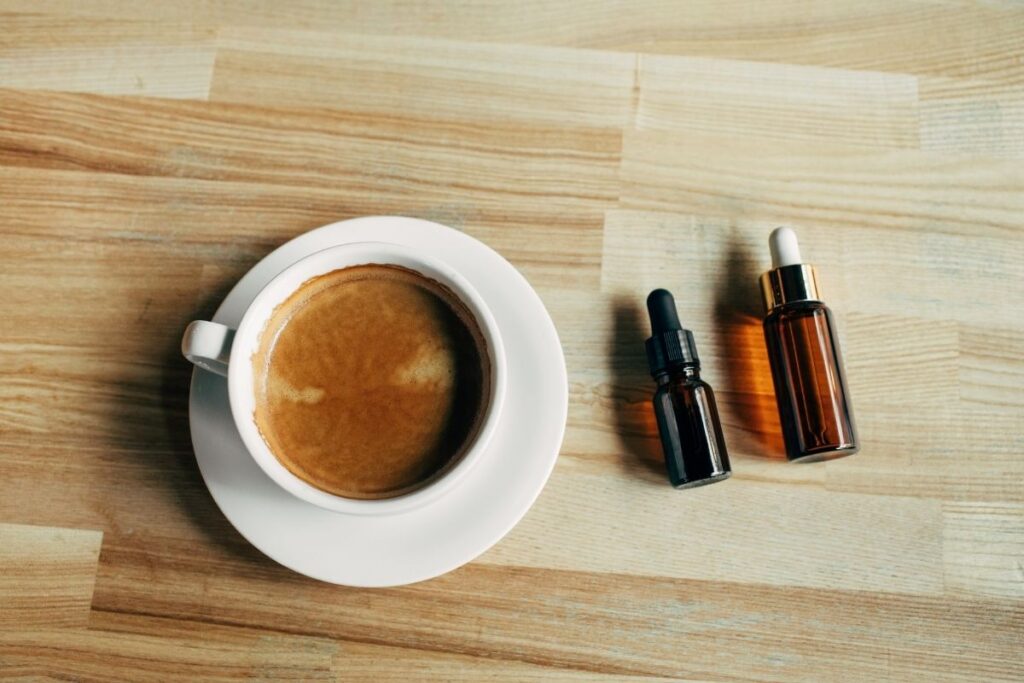 There are various ways to bring CBD into your body, and coffee is one way to rise in popularity. It is not surprising, particularly as coffee bars and specialty coffee shops are always looking for new and interesting flavors.
Coffee owners are still looking for new ways of attracting customers. Many coffees are submerged and sweetened with fructose syrup in calorie-rich creamers. It's time for coffee, which has potential advantages such as CBD.
Some coffee beans are infused with CBD by CBD firms. You grind and pack the coffee beans for sale. In this way, you can make baristas in a coffee shop or make a cup in your home privacy. However, CBD coffee is more common by incorporating CBD tinctures. CBD coffee is just as it sounds like: CBD-infused coffee, without intoxication, harnesses the beneficial effects of cannabis. CBD is perfectly legal to sell and consume CBD coffee, as opposed to weed.
Benefits of CBD Coffee (h3)
There are several advantages to making coffee and adding CBD to it. First of all, because caffeine speeds up the secretion and dopamine production, it plays a key role in the motives for reward-motivated actions to add CBD to your coffee.
Serotonin has the effect of a moderate antidepressant. The signs of depression can not be alleviated, but non-patients can take a more rosy view as they all want to go back to sleep.
Caffeine also makes the muscles stronger than themselves. It helps you to feel solid, secure, and ready for the morning journey. These are just a few of what a cup of CBD Coffee can offer to your system.
How CBD Coffee Works on Your Body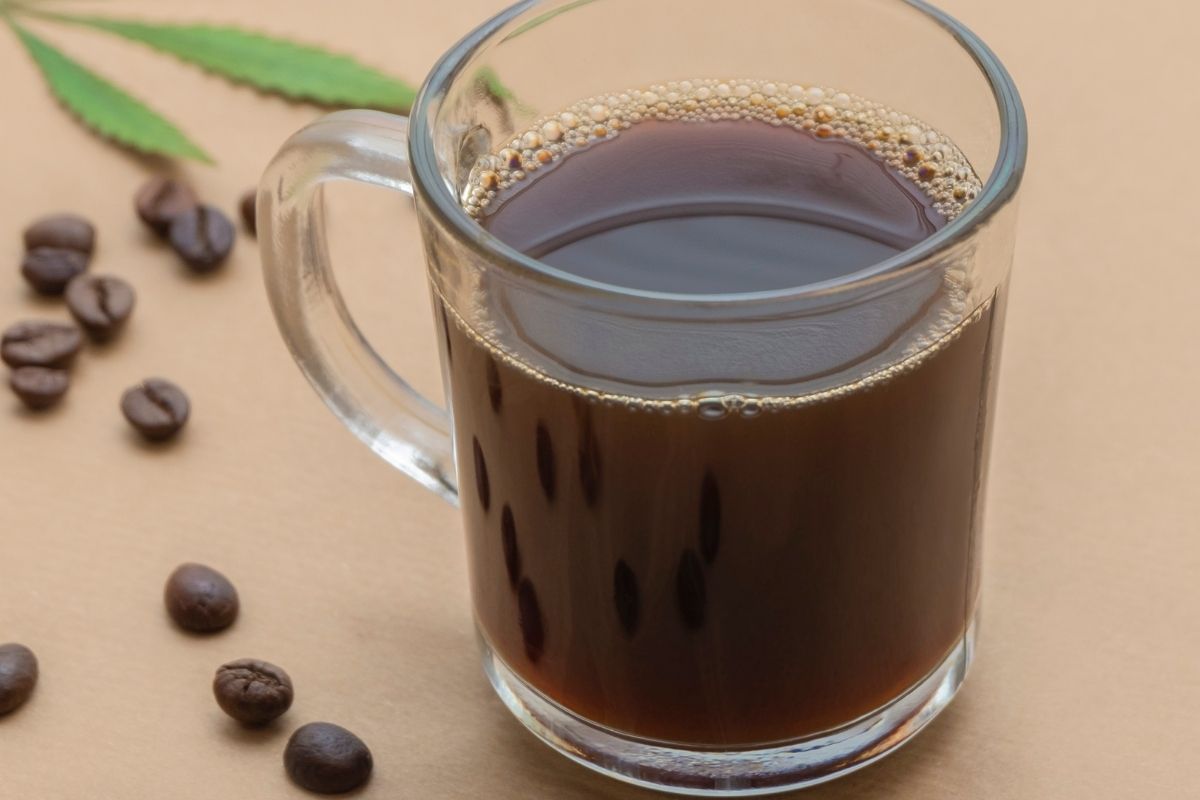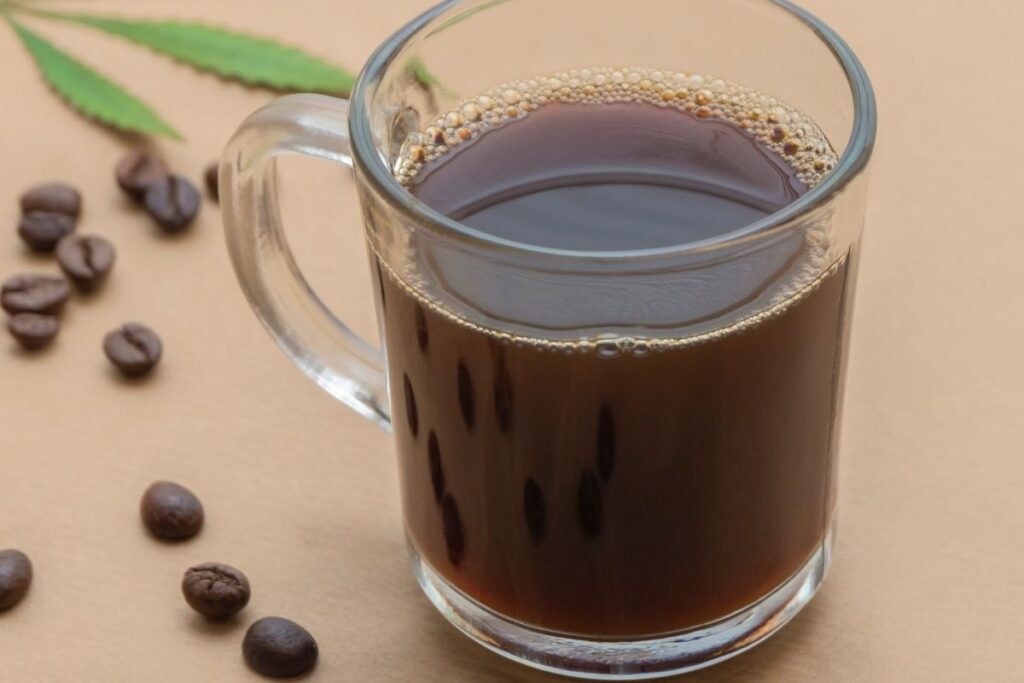 Before brewing a CBD coffee, it's best to understand if it is good for you. Caffeine joins the body as we drink coffee. It is structurally similar to adenosine which is a substance that binds to adenosine receptors. This association triggers a chemical reaction in the receptors of adenosine and nerves. As a result, we get exhausted.
Caffeine can bind to adenosine receptors because it is similar to adenosine. Caffeine, on the other hand, has no sleepy side effects. Caffeine, rather than waking us up, prevents adenosine from causing us to fall asleep.
Although caffeine is an excellent source of energy, it can also spark a harsh afternoon depression. Caffeine withdrawal symptoms can range from mood swings to jitters. Since CBD is often used to promote relaxation, some people love incorporating it into their coffee.
Takeaway
CBD coffee is a common topic right now, thanks to the many beneficial effects that consumers and experts claim it can have. Despite the new legalization of hemp cultivation for CBD, less testing has been conducted. However, it is understood that it isn't a psychoactive drug, it won't get you high, and it can help with a variety of health problems, like chronic pain.
You'll have to know for yourself whether it's appropriate for you. Before doing it, it's also a good idea to seek medical advice.
The Wonderful World of Weed Edibles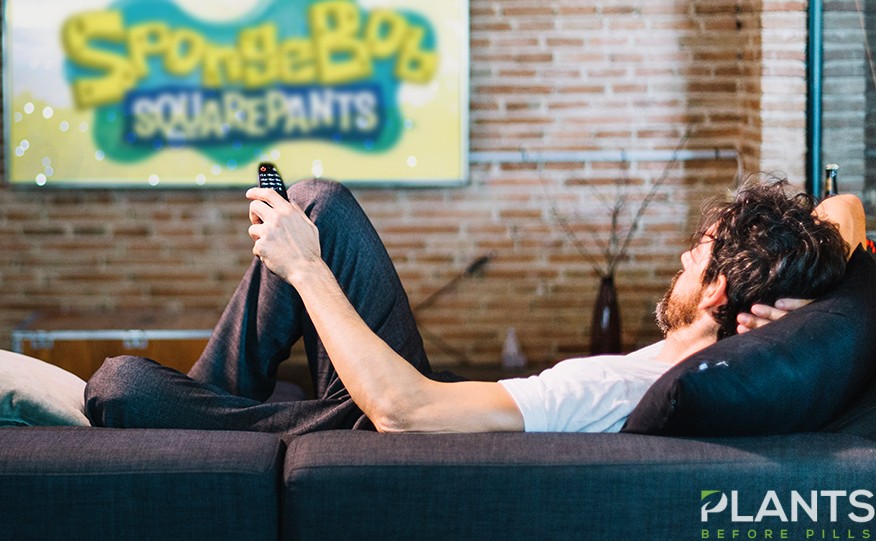 Smoking anything can be very harmful to your body and many people prefer not to smoke. Although some people believe that smoking marijuana is better for your overall health than smoking cigarettes, the smoke can still have harmful effects. Many people want and sometimes NEED an alternative to this. They want to feel the effects of marijuana, without actually smoking it. Weed edibles are the best way to do so. In this article. we're going to be talking about what are weed edibles and how they affect your body and the modern cannabis market of today.
What Are Weed Edibles?
Weed edibles are different kinds of foods and drinks that have been infused with marijuana. This is achieved by creating marijuana oil and adding it to a desired food or drink. Some may argue that a drink infused with marijuana is not a weed edible, as you drink it, not eat it, but they may refer to it as a weed drink. The most common types of edibles include baked goods and candies, but the possibilities are endless when it comes to weed edibles. If marijuana and weed edibles are legal in your state or whichever country you live in, you can purchase premade weed edibles at a marijuana dispensary. You can also make your own if you have access to some cannabis.
How Do Weed Edibles Effect The Body?
There are two main types of weed edibles that you can purchase; THC weed edibles or CBD weed edibles which both have different effects. THC or Tetrahydrocannabinol is a cannabinoid and the main psychoactive component in marijuana. CBD or Cannabidiol is one of the major active ingredients in cannabis that comes from the hemp plant which is apart of the marijuana family. If you choose a weed edible with THC, then you will feel a high or a sense of euphoria and some sedation, whereas if you choose CBD, then you won't experience a high, but you may feel more relaxed or relief from any chronic pain you may be suffering from.
Weed edibles can be a great option if you don't want to smoke marijuana, but you do need to be careful of how much you eat as they are a lot more potent than your average joint. When eating weed edibles, it is absorbed differently than if you were to smoke it. In short, when cannabis is consumed rather than smoked, it gets metabolized by the liver and changed from delta-9 THC to 11-hydroxy-THC. This creates more of a psychedelic effect which is completely different compared to your average high.
Another thing is that it is a lot easier to dose yourself correctly when you smoke because you can control how much weed you want in your joint, blunt, or bong. With weed edibles, if you eat too much, you may experience extreme paranoia especially if you are inexperienced with marijuana plus it takes longer to feel the effects from an edible than if you were to smoke, so it can be very easy to consume too much. If you are new to marijuana and experimenting, then it is advisable if you decide to eat a weed edible, you only eat a small amount and see how you feel after 30 minutes- 1 hour.
To conclude, weed edibles can be the perfect alternative if you want to feel the effects of marijuana without smoking. There are tons of options in regards to the type of edibles you can get and the effects they have on your body. Whether you choose a CBD weed edible or a THC weed edible, make sure to do your research beforehand and decide which type and how much is right for you. Talk to friends and family that have experience which weed edibles and marijuana or even a budtender at your local dispensary as they may be able to guide you in the right direction. Just have fun and be safe while experimenting, because marijuana has great effects and can be a lot of fun plus help with a lot of issues.
3 CBD Baked Treats to Make in Time for Easter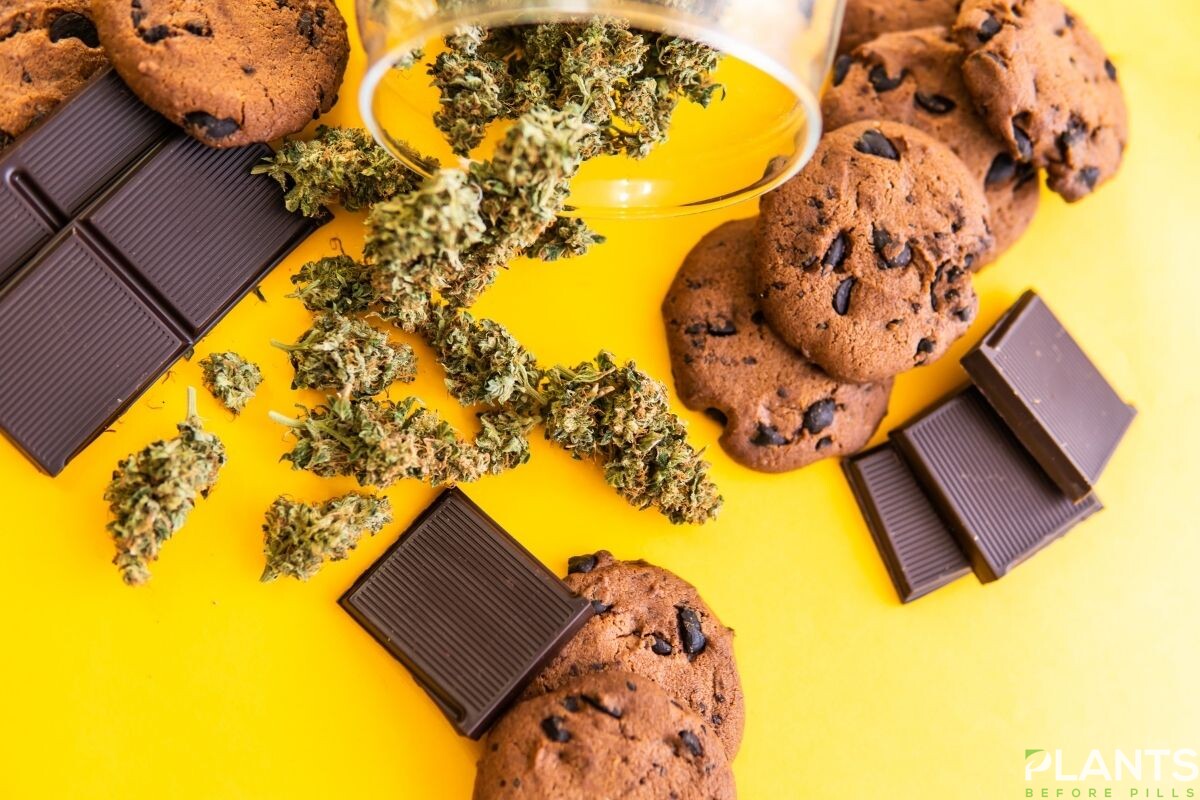 Easter marks the beginning of spring for many people. For those who are observant of cannabis culture, this occasion is often marked with numerous treats they often look forward to. While there is still quite a global health scare plaguing the rest of the world, there's nothing like finding the joy in the simplest of things, right?
For those who have discovered the wonders of cooking and baking in the past year, you might be interested in making CBD oil baked goods for like-minded friends and loved ones. Not only is this a great way to express your love and send your thoughts even while you are miles away, but this also ensures the safety and protection of everyone else while doing so.
Making treats with cannabidiol is an ideal way to enjoy the benefits of CBD in a more delectable way. Not only do you and your recipients get to reap its full effects, but you also get to explore different types of baked goods.
CBD Baked Treats for Easter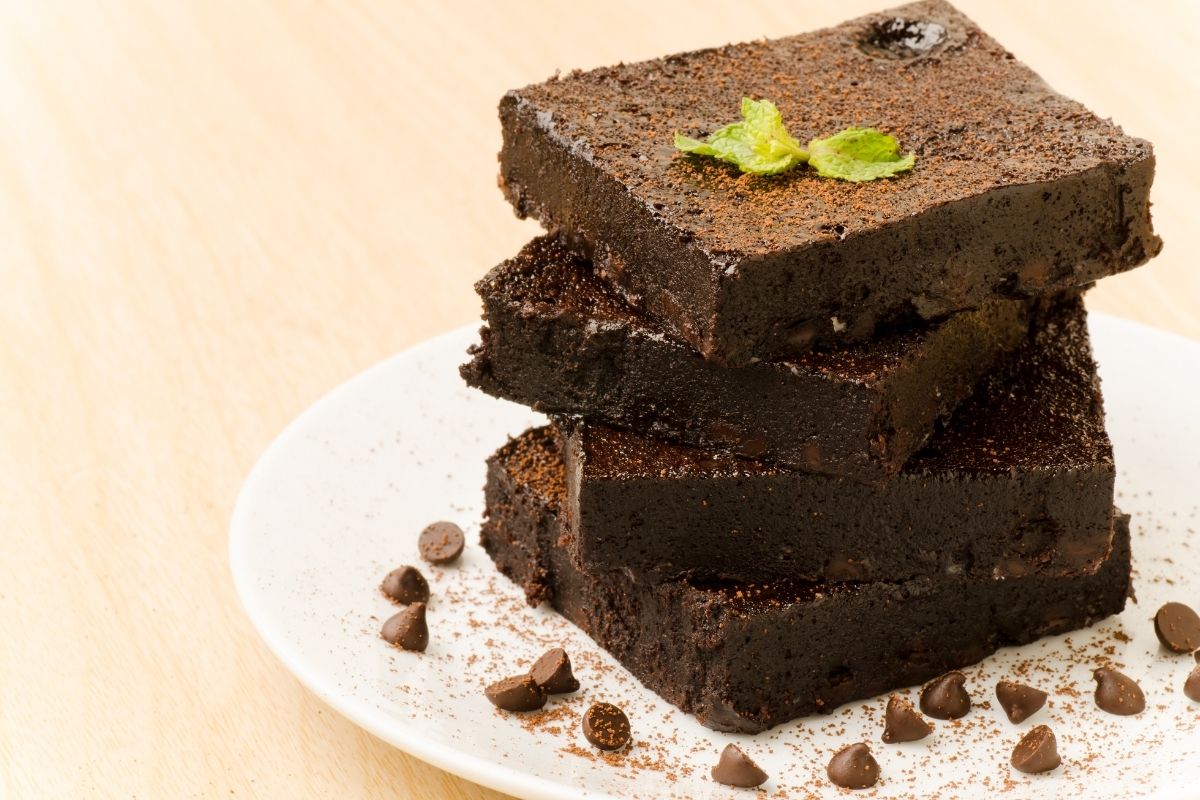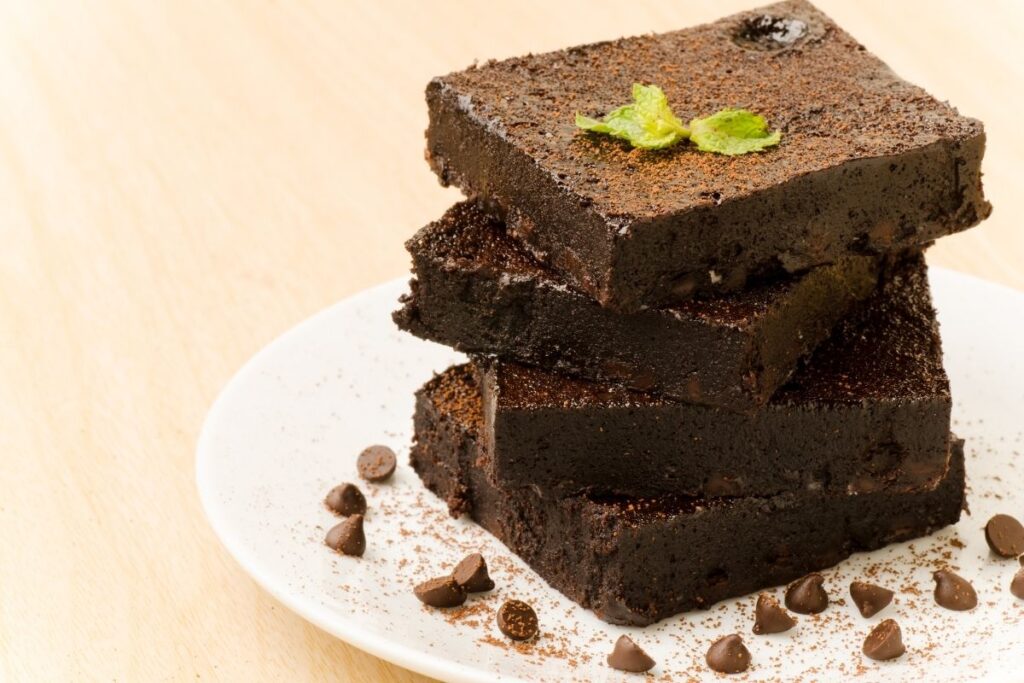 CBD is renowned in the field for its various benefits. These include having soothing, calming, and pain-relieving properties, something which is helpful for chronic pain sufferers and those who simply want to relax after a tiring work week.
Taken in edible form, however, the effects of CBD oil can last significantly longer in the body primarily because these are dispersed as food is digested. Since it is non-psychoactive, it can safely be consumed without having to experience the dangers that come with that unwanted "high."
Since cannabidiol can alter the flavor of food items and baked goods, as well as decrease the active compounds, in high temperatures, make sure to regulate the heating element when baking. Likewise, it's best to start slow and small, especially if you are sharing these with beginners in your circle.
Without further ado, below are some of the best CBD baked treats to make and share just in time for the Easter holiday.
CBD Crème-Filled Eggs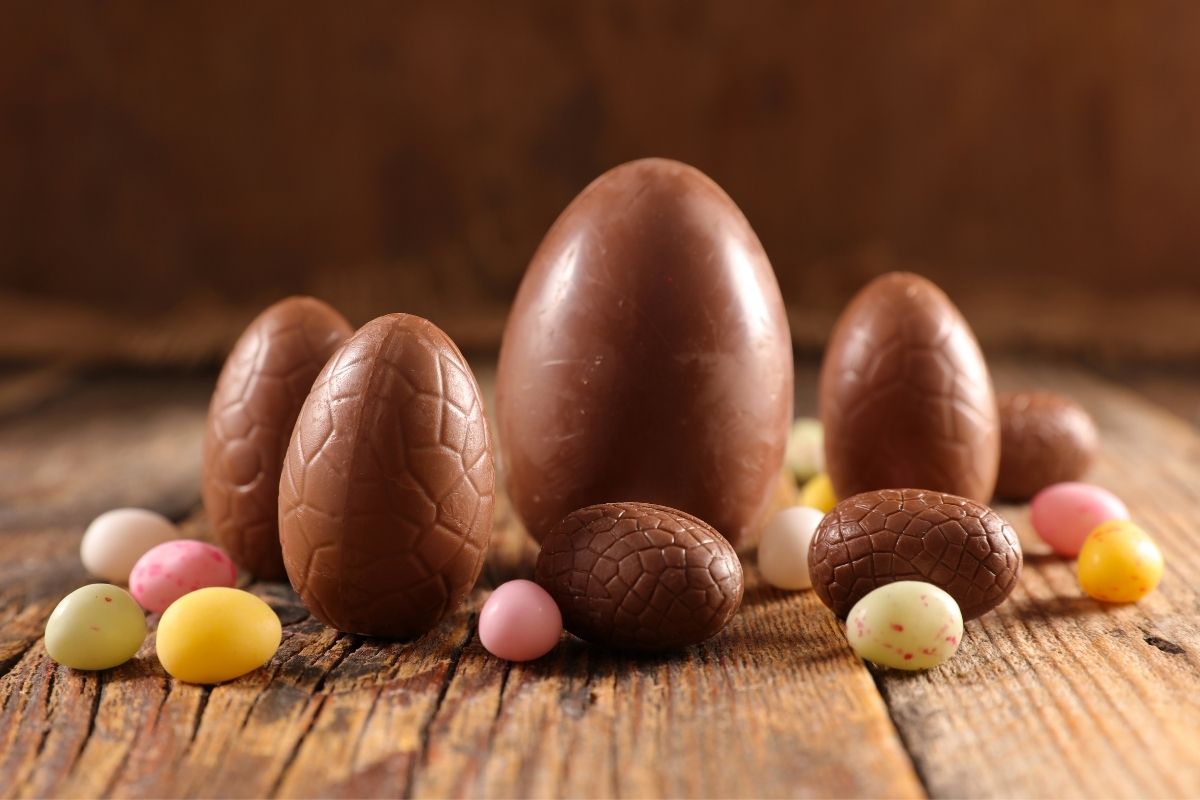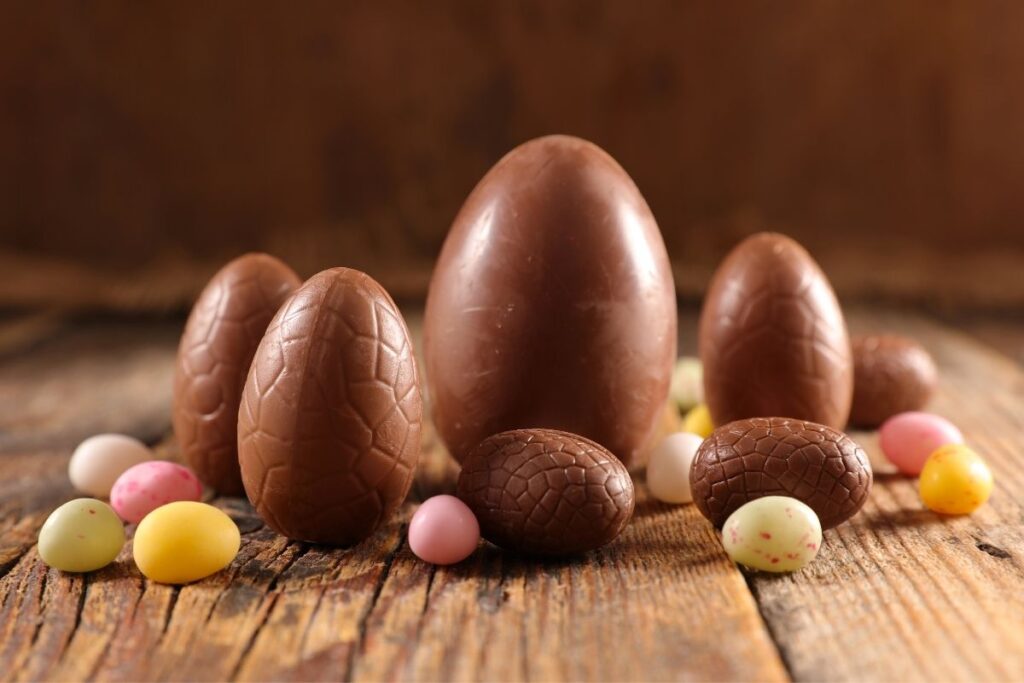 As a child, you may have experienced waking up on Easter and being rounded up to find decorated eggs around your house or property. If you want to recreate this feeling and sense of nostalgia, take a walk down memory lane with this CBD crème-filled egg recipe from Texas Weed Syndicate. Made with cannabutter, this imparts a rich and flavorful taste that melds perfectly with the chocolate of your choice. Taking a bite of this will surely put you in for a welcome surprise.
CBD Chocolate Chip Cookies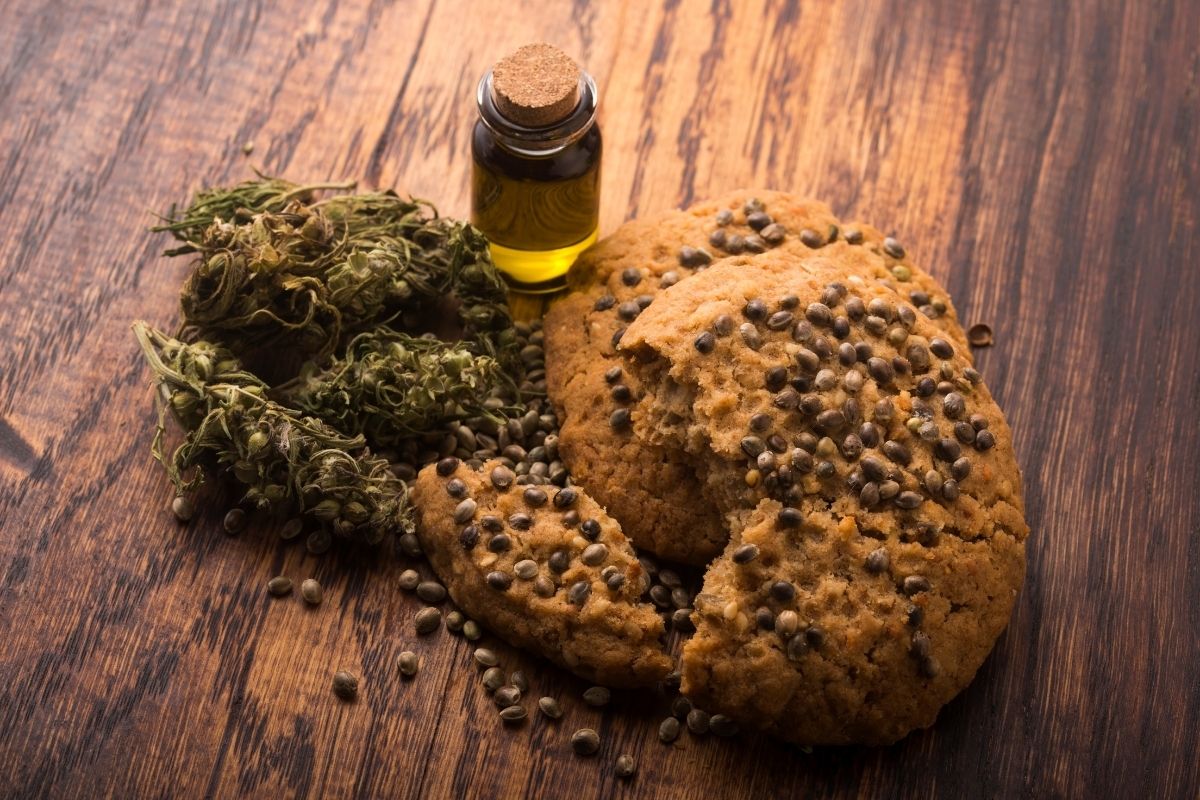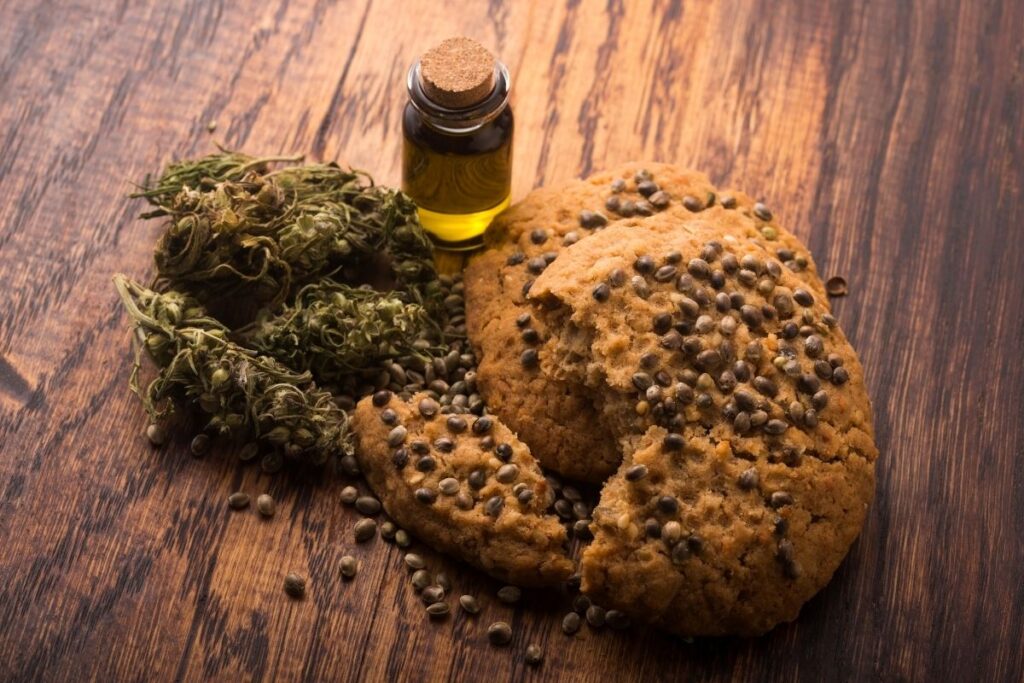 Chocolate chip cookies are a perennial party favorite wherever you go. Amp up the ante with some CBD oil in the mix and you are good to go. The best thing about this is that there are now CBD oil-flavored vanilla options on the market, making for a delightful flavor bomb that gives you the benefits of cannabidiol in just a serving.
This CBD chocolate cookie recipe from AllRecipes is worth trying. Not only is this beginner-friendly, but this also opens up an array of possibilities for you to explore. Apart from vanilla, you can also try flavoring your cookies with strawberry mint and other types of CBD oil, something which can certainly elevate the humble cookie.
CBD Carrot Cake
When it comes to the Easter Bunny, its unofficial dessert may be the rich and luscious carrot cake and for good reason. After all, carrots are filled with vitamin A which helps improve eye health. This recipe from Grateful even has the added benefit of cannabidiol, something which might be new for many.
The recipe calls for 280 milligrams of cannabidiol, but you may want to start small to get accustomed to the taste, although we doubt it'll be apparent as it is covered in cream cheese goodness. According to Bakerpedia, the dosing guide for carrot cakes starts at around 8 to 17 milligrams for those of medium usage and tolerance.
The Bottom Line
Take a look at these CBD Baked treats recipes we have rounded up for you just in time for Easter. With these, you are guaranteed to keep the blues at bay and instead, usher in some sunshine (and some delicious treats) in your life.