Cannabis in TV: The Role of Television in Promoting the Plant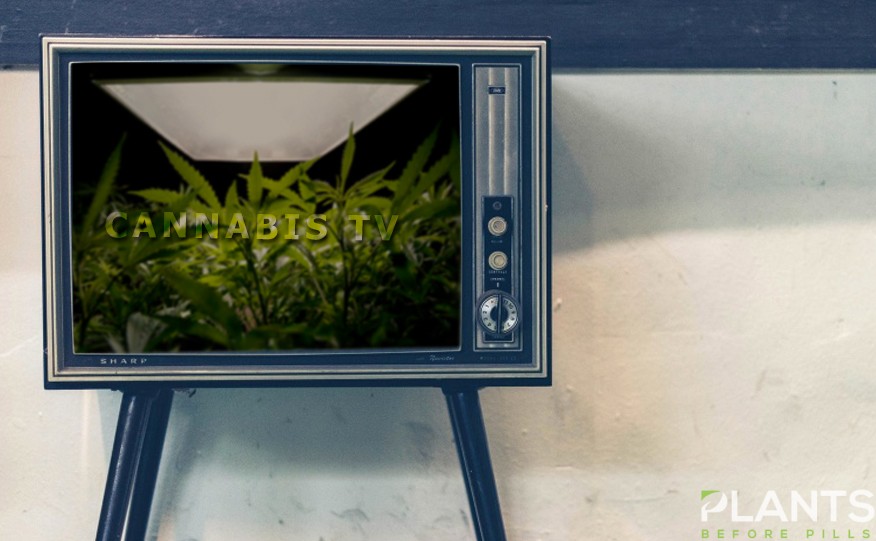 Television is criticized as a black hole that causes children and adults to be lazy, useless and unintelligent in many ways. For some people, spending time-consuming these media content is a waste of time as it takes away precious time which could have been spent being productive. Some people even say that TV "rots your brain."
In some aspects, marijuana is subjected to such harsh judgments, as well. However, this platform can be used by producers and viewers alike to effectively send messages. One of these is the potential to advocate for the plant. Read on to find out how this venue can help in promoting cannabis.
4 Quirky TV Show Characters Who Definitely Had Cannabis
There's a lot to unpack when talking about the role of television in rousing discussions about marijuana. Perhaps the best way to start this is by looking at quirky characters in modern television that offer a representation of cannabis supporters and enthusiasts.
These characters are relatable to supporters and consumers alike as they possess certain levels of eccentricity that many viewers have come to love. Knowing and appreciating these fictional people can shed some light about the real-life individuals who use the plant.
First on our list is no other than Doug Forcett. If you are wondering why we hold Doug with such regard even though you haven't heard of him before, it is because he is considered a legend in the series The Good Place. While Doug is a minor character in the series, he is popular in the show's version of the afterlife because he guessed what happens what will happen after we die.
Well, almost. He was 92% correct when he guessed what will happen in the afterlife during a mushroom-induced stupor. Known as a "stoner kid from Calgary during the 1970s," we can be sure that Doug also smoked marijuana.
Two other characters who definitely consumed the plant before are Eleanor Shellstrop (played by Kristen Bell) and Jason Mendoza (played by Manny Jacinto).
Those of you who are familiar with Shameless (the US version) know that this dysfunctional family has a high likelihood of having members who enjoy cannabis. One of the most prolific smokers in the series is Philip Gallagher, or Lip (played by Jeremy Allen White). Lip was shown smoking a blunt multiple times on-screen. He also sold marijuana at one point in the show.
The Gallagher family lives on the wrong side of the tracks, which coincides with the unfortunate reality that people who live on the Southside are at the lower end of the social strata. While this may be so, Lip and his siblings are shown to have all kinds of smarts: street, business, and even academic smarts. In fact, Lip is known as the most intelligent Gallagher kid.
Other characters in the show who smoked cannabis include Ian and Carl, perhaps maybe Debbie and Fiona, too. So, that's five out of six of the Gallagher children!
Trying his best to be the cool dad, Phil Dunphy (Ty Burrell) from Modern Family certainly has quirks many people may find uncool. Phil is an aspiring magician who has the penchant for inventions, theatrics, and cheer leading. As we witness him and his family grow, we also witness different sides of the character that are definitely heart-warming.
In one episode, Phil and his brother-in-law Mitchell Pritchell (Jesse Tyler Ferguson) ate cannabis-infused gummies. Then, hilarity ensues as the two navigate the challenges of acting as adults while high with THC.
One of the 7 Hargreeves kids, Klaus is definitely the definition of quirky for his substance-induced antics. Haunted with the particularly peculiar power of communing with dead people, Klaus was pushed to marijuana (and illicit substances) to try to block out the spirits. At one point, he was found to have MJ-infused chocolates among other things.
As the resident hedonist and addict, his siblings tend to dismiss his opinions. However, he has proven himself to be reasonable, in some instances.
How Modern TV Shows Promotes Marijuana
With a bit of a background about the lives of these characters who definitely consumed the plant, we can begin to understand the hilarious and beneficial effects of the plant. Moreover, some of their circumstances highlight the dangerous effect of irresponsible use.
This only goes to show that television has the potential to promote cannabis. Aside from showing characters with relatable stories, the platform can also support the plant in the following ways:
Normalizing Mainstream Use of the Cannabis
One of the most important roles of television in advocating for the herb is its contribution to making cannabis consumption normal. In the past, depicting the intake of marijuana on TV is considered a taboo. In fact, a lot of things were taboo in the olden times including interracial kissing scenes and pregnant women on TV!
However, as time and the society's mentality progressed, these things are no longer considered taboo on- and off-screen. The same can be true for cannabis. With the help of these television marijuana shows, the use of this plant can be normalized and seen without judgment. Then, discussions about responsible and safe use can follow.
If you are interested in watching some cannabis-themed shows, here are the best shows to start with:
Weeds
Disjointed
Bong Appetit
Cooking on High
Other shows which are perfectly watched while consuming cannabis
…and many more
It Shows the Reality of Marijuana Use
As mentioned, the stories of these characters depicted in the shows do not merely display cannabis use. It also offers a look into the reality of marijuana use. In the case of the Gallagher family, the social realities experienced by each member contribute to their involvement with cannabis, from consumption to distribution.
However, it is important to keep in mind that cannabis is not only consumed by individuals from dysfunctional contexts. It is perfectly acceptable to consume the plant and its cannabinoid for recreational and medical purposes. TV can be a key contributor in making sure that these prejudices are corrected.
It Offers Insights on Its Benefits and Dangers
Aside from the inciting conversations about the contexts of individuals who use marijuana, these shows also allow for a platform to tackle the positive and negative effects of the plant. This creates a healthy environment for discussions in which enthusiasts and supporters acknowledge the detrimental effects of irresponsible use, while also giving them the chance to show that consuming marijuana in itself is not bad at all.
At the same time, shows also have the potential to expose the harmful effects of unsafe and irresponsible consumption. Klaus' case is a classic example of reckless use of the plant. Aside from using it along with illicit drugs, he also turned to the plant (and drugs) to escape his nightmarish experiences.
It Opens Up the Stage for Discussions
With the TV's potential to show different sides of marijuana consumption, a deeper discussion about the plant is possible. There is nothing better than a holistic conversation, especially considering the realities that shows are able to depict. Ultimately, this platform can help educate viewers and help them form their own opinions regarding the herb and its effects.
Some Things to Remember When Watching Cannabis Shows
As more and more television shows are displaying and its use on-screen, there are some things you should keep in mind while consuming such media content.
Not Everything Should be Taken Literally – It is important to know that while one scene depicts the negative effects of reckless use of the plant, it does not mean that marijuana in itself is bad. So, make sure to look at deeper meanings. Remember, critical thinking pays off, especially in tackling a complicated matter such as marijuana and its social, political and historical context.
Take Note of the Messages they Convey – You should also remember that most stories are not told just for the sake of telling them. Instead, many of these shows have underlying nuances which can help in developing your insights.
Take a Stand and Act Accordingly – As a cannabis enthusiast, you are likely to have a positive perception of the plant. Some of these shows can reinforce such opinions. If you are looking for ways to promote the plant, then you need to take a stand and contribute toward this end. Even a simple social media post can help educate your friends and family.
Lastly, Enjoy Your Show – While these shows may have social and political commentaries, there is nothing wrong in taking pleasure in watching these contents! After all, they are produced by the entertainment industry. So, make it a point to enjoy the show!
The prejudice against television and marijuana can be partial and imbalance. By using the platform to advocate for the plant (and other worthwhile endeavors), people in the industry can work to change these perceptions. As a viewer, you want to make sure that these messages are heard and are translated into a more impactful effect. Make sure to learn from these characters and their stories and you can contribute to the advocacy!
Holiday Marketing Tips for Cannabis Businesses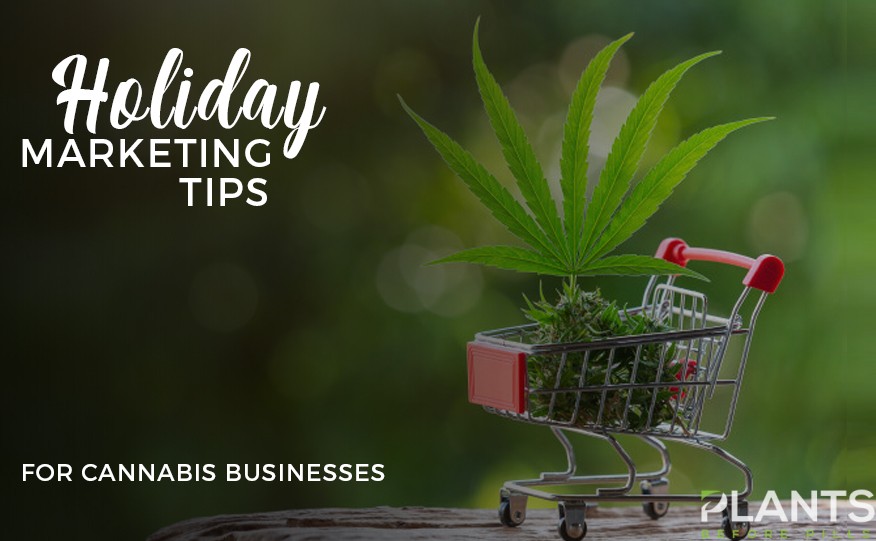 The holidays are just around the corner. And for most businesses – including cannabis dispensaries and companies – the holiday season is the most exciting time of the year. This is because family and friends are starting to buy their gifts in time for Christmas. For business owners, this article will help you implement proven effective cannabis marketing tips!
Cannabis businesses are not exempt from the holiday rush. As a matter of fact, apart from the renowned Hallmark holiday for cannabis-loving individuals, Christmas and the rest of the holiday season also provide ample profits for businesses.
If you have a cannabis brand, now is the best time to launch your CBD oil products on the market. Apart from meeting the demand for cannabis also supplying consumers with a range of cannabis-infused products for Christmas. Wondering how you can take advantage of the holidays to effectively market cannabis products online? Check this list out.
Cannabis Holiday Marketing Tips
Use Eye-Catching Packaging
Let's start with the appearance of your product packaging. Your product may be just as (or even more) effective and safe than other brands but with bland packaging, your items are sure to be overlooked. This is why it is important to use attention-grabbing designs.
To do this, you need to conceptualize a design that not only conveys the message you want to send but also sells your brand. Because it is Christmas, you might want to release your items in a packaging that shows the merriment of the season. From including season's greetings to including images usually associated with the holiday, you can definitely have these themed designs on your packaging.
Ensure Freshness of CBD Products
When you market your products you want to make sure that you emphasize that what you are offering is fresh and safe to consume. Now, keep in mind that one of the most important aspects of marketing is ensuring that what you claim about the product is true.
So, make it a point to pick or develop a packaging technique that ensures that the items are completely sealed, preventing external factors from contaminating it. To let consumers know how fresh your product is, make it a point to include the manufacturing date on the label.
Properly Label All CBD Products
You also want to make sure that your products are properly labelled and this covers the compliance to regulations. Regulators find it important to have easily readable labels that immediately tells consumers that the product is infused with cannabinoids. Moreover, it is necessary to make sure that the packaging cannot be easily tampered with.
In the United States, state laws state that such products need to be inside child- and tamper-proof packaging. Moreover, you need to make sure that your labels clearly state that the items are CBD- or THC-infused, and with what percentage of both. Canada also has similar regulations. In fact, the country even has a standardized symbol to make sure that consumers know that the product they are about to buy is legitimate and compliant with related laws.
Green is In
In the current climate condition, many people are switching to green options. From reusable packaging to biodegradable ones, manufacturers and consumers are finding ways to minimize their contribution to climate change. Besides, what better way to celebrate the holidays than with products that are environment-friendly?
So, consider packing your cannabis and CBD products using green materials. You can opt for reusable jars and bottles, as well as biodegradable wrappers such as paper. If you also run your own dispensary, you can even establish a refill program that allows your customers to refill their reusable packaging, as long as this is legal in your location.
With the upcoming festivities, your cannabis business can definitely ride the tide not only of the holidays but also of the growing cannabis trend. With these marketing tips, you can leverage the season to boost your business, thus helping the cannabis industry.
Flowhub Raises $23 Million in Series A Funding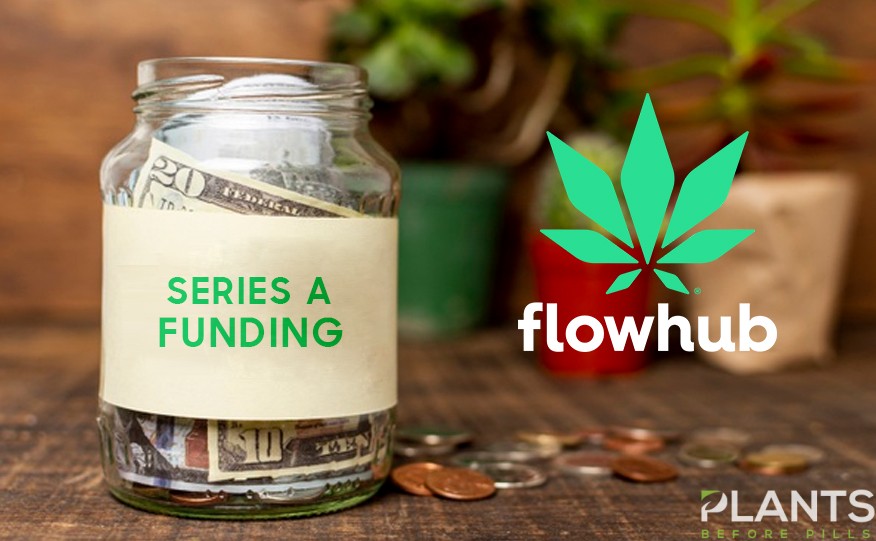 Cannabis retail management software vendor Flowhub successfully raised $23 million in the Series A funding round. Flowhub is a retail management platform for marijuana dispensaries.
The Series A funding round was led by e.ventures, Evolve Ventures, who is supported by Kraft Heinz, and Poseidon. Other notable investors in the company include 9Yards Capital, former NBA commissioner David Stern, and co-founder and former chief executive officer of Venmo Iqram Magdon-Ismail.
In a press release by Flowhub, founder and chief executive officer Kyle Sherman said "what we are experiencing right now is an end to cannabis prohibition and Flowhub is one of the front lines of this movement. Every legal transaction completed with the Flowhub retail platform is a positive step forward, and we are committed to helping our customers build thriving cannabis businesses. With this investment, we will continue to automate the cannabis supply chain, retail and reporting processes and bring to market technology solutions that are not only shaping the cannabis retail business, but also driving forward the future of legalization and de-stigmatization."
Flowhub's Innovative Products
The company's wide range of offerings currently includes online-ordering features, in-store purchases, integrated features in partnership with LeafBuyer and Leafly, and an updated software which highlights its mobile inventory system. The Cashier App has also been enhanced to work with other devices such as an iPad and other similar tablets and gadgets.
Dispensaries will also reportedly gain access to easier and more hassle-free customer identification methods by using handheld devices programmed with Flowhub software.
Its integration with LeafBuyer, Leafly, as well as Dutchie, "allows cannabis businesses to stay on top of crushing compliance mandates and to create the ideal cannabis tool stack that best serves their business needs."
In an exclusive interview with Crunchbase News, Sherman revealed that their location in Denver, Colorado is key for achieving success in the field, saying "Colorado is ground zero for regulated cannabis – both medically and legally." Sherman states that innovations from Colorado help pave way for legalizations within other states to push through.
In total, the amount raised by the company comes to $27 million. Based on its press release, the company intends to use its funding towards product innovation, adding more members to their team, and expanding its network of clients.
Square Gives Payment Solutions to Cannabis Companies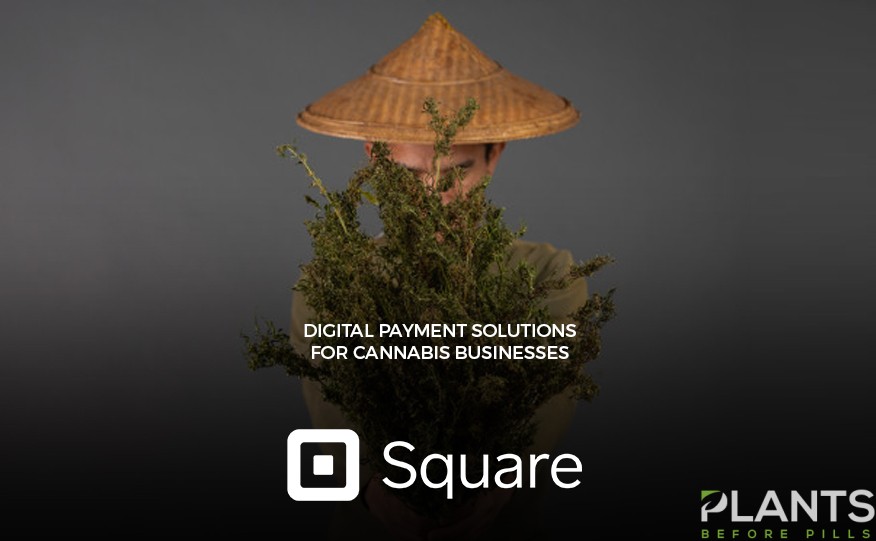 Last Thursday, October 3, 2019, Square Inc. announced its plans to provide payment processing services to cannabis retail companies. Square Inc. initially opened its digital payment solutions to CBD businesses as part of its beta program.
The payments processor company opened its services to a number of CBD businesses last May 2019. The warm reception urged the company to roll out its program to more businesses in the field. The initial roll-out allowed approximately 1,000 partners to use Square's services on an invite-only basis.
Square's partnership with businesses that sell CBD products aims to provide more accessible financial services to those in the industry. Under their programs, a variety of cannabis-based firms can bill their customers using different credit card companies. The list of services also includes hardware, inventory management, and payroll assistance.
Sivan Whitely, general counsel at the company, says the "purpose is economic empowerment, and we're always looking for ways for people to thrive and participate in the economy. This is an industry that's been underserved," she added.
In one of their press statements released, Square sad "we believe everyone should be able to participate and thrive in the economy. Today, we're thrilled to launch our CBD early-access program, which allows businesses in the U.S. to sell CBD products on Square quickly, easily, and securely."
For products to qualify for selling from the Square platform, goods must contain less than 0.3% THC in compliance with the Farm Bill's conditions.
The company's decision to open its doors to the cannabis market stems from the continuous demand for marijuana products in the market. Based on the article released by Bloomberg, the legal marijuana industry is slated to make a whopping $13.8 billion next year. Come 2025, the market is expected to grow by a massive 24%.
Cannabis businesses who wish to take part in Square's services will be charged 3.9% and 10 cents fee per transaction using a physical tap or swipe of a credit card. Meanwhile, online purchases will charge merchants with a 4.2% and 30 cents fee.
While the cost of placing products on the platform come with higher fees, these reportedly allow CBD brands to showcase their offerings on a much larger scale. In addition, Hudson Gaines-Ross of Plant People, a CBD brand, believes the fees allow companies to invest in different sectors necessary for success in the business, including digital strategies, hiring, and marketing ploys.