CBD Beauty Products to Help Treat Maskne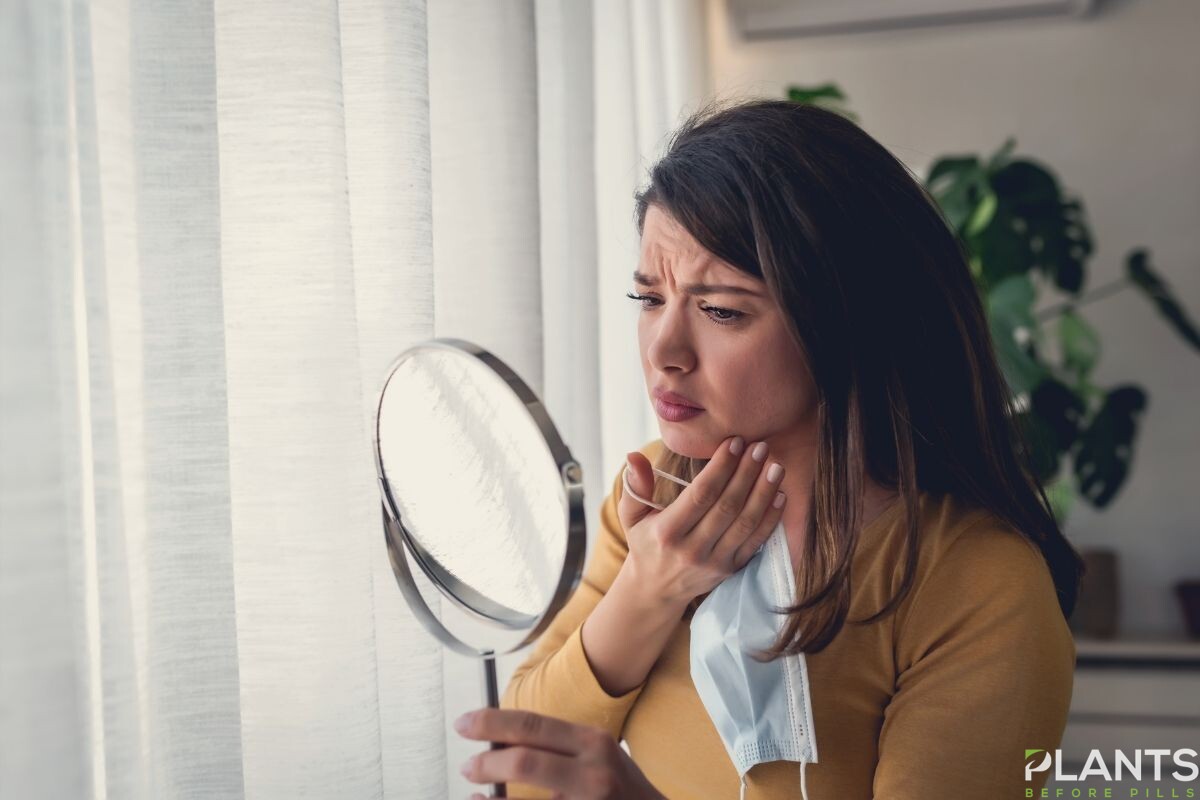 The pandemic, the global health crisis, and the lockdowns have taken quite a toll on individuals around the world, especially on their physical and mental health. After all, battling and navigating a pandemic and a global health crisis is no joke, what with numerous protocols and restrictions in place. One of these is being required to wear face coverings to protect ourselves and other people.
While wearing masks and face shields are undoubtedly necessary, this has opened up a whole new concern for many individuals – maskne. However trivial it may seem, experiencing a surge in maskne and inflammation causes individuals to lose some of their confidence.
Given the widespread phenomenon, numerous people are seeking ways to address their skin concern. This is where CBD beauty products enter. With its inflammatory and antibacterial properties, this is touted as a miracle worker by many users.
Defining Maskne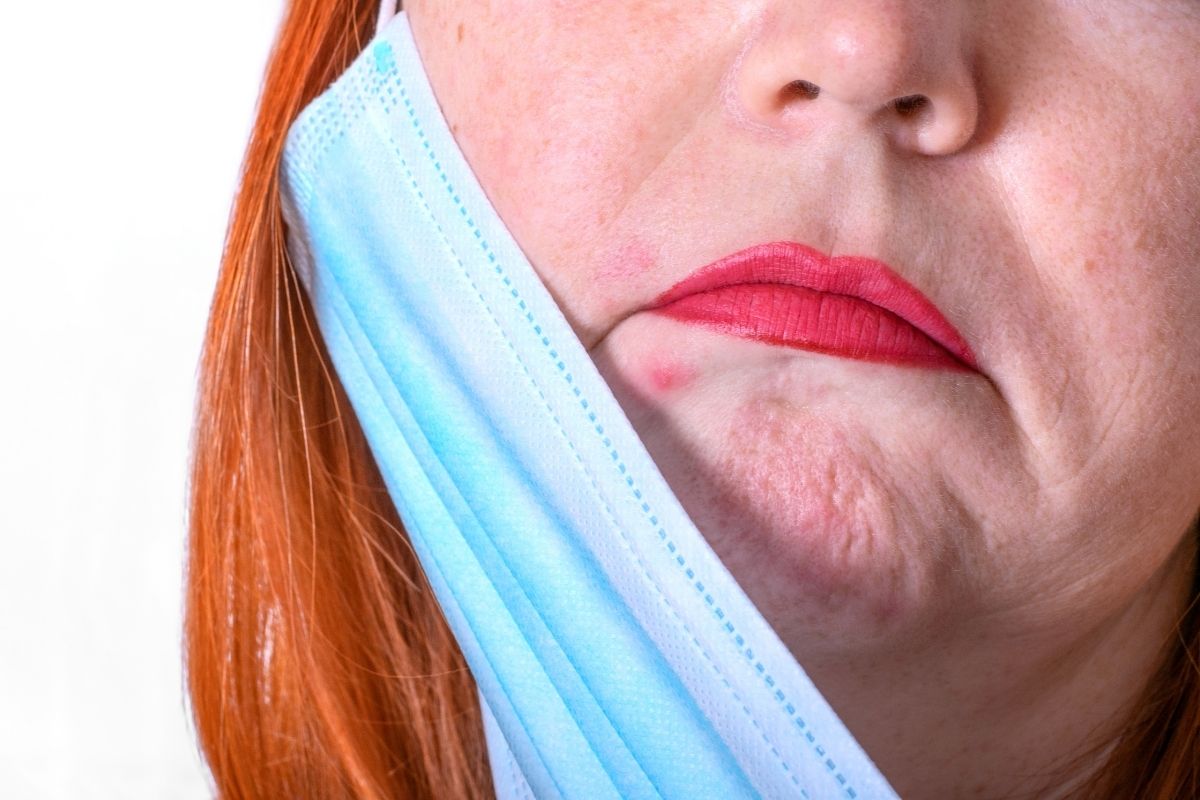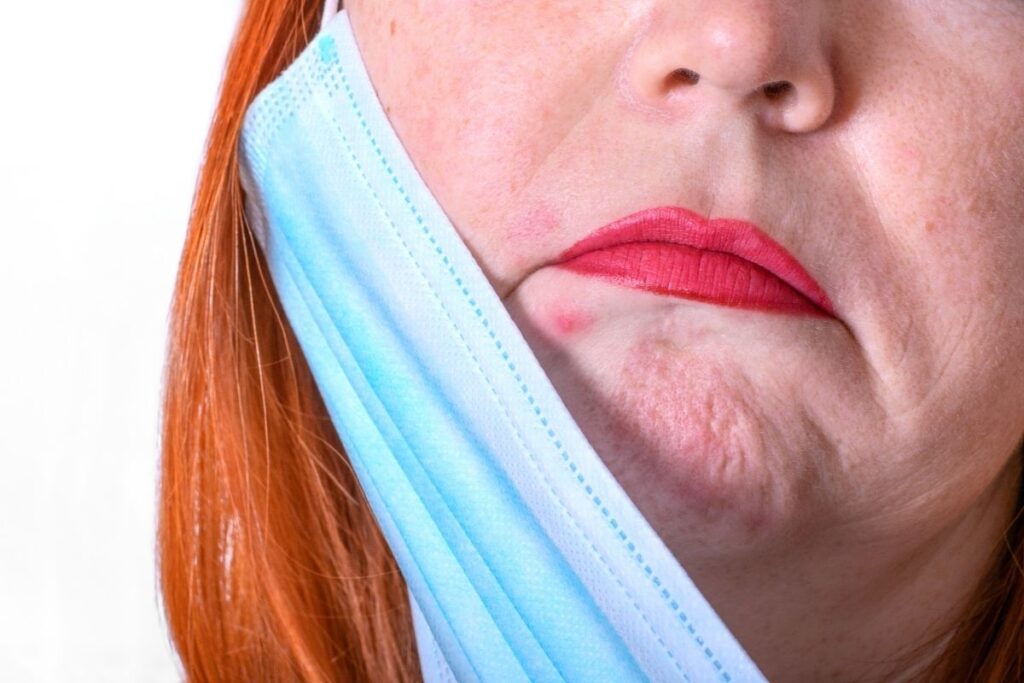 Maskne is short for 'mask acne.' From its name alone, this type of acne is derived from wearing a face mask for long periods of time. While this is new for many individuals, this is a regular occurrence for those working in the healthcare industry.
One of the main causes of maskne is skin friction and the lack of skin's exposure to air. The heat, sweat, and pressure on the skin can also lead to maskne. Besides acne, the skin on the face can also manifest different types of irritation, such as redness or bumpiness. This condition can be exacerbated with the continued blockage and humidity that your pores are being forced to contend with.
Treating Maskne with CBD
CBD skincare products, such as topicals, oils, and ointments, have been found particularly effective in battling maskne and other types of inflammation. This can be chalked up to the compound's anti-inflammatory and antimicrobial properties, making it ideal and beneficial in battling an array of skin issues such as acne, eczema, and even signs of aging.
CBD hemp oil can treat acne and inflammation by inhibiting the oil-producing cells. At the same time, this also helps lessen and normalize excessive oil production in the face and body. Because of its moisturizing and hydrating properties, it can also reduce or even prevent scarring and further inflammation of the skin. The good news is that it also prevents pain from being felt by the person, primarily due to its soothing effects and properties.
3 CBD Beauty Products to Help Treat Maskne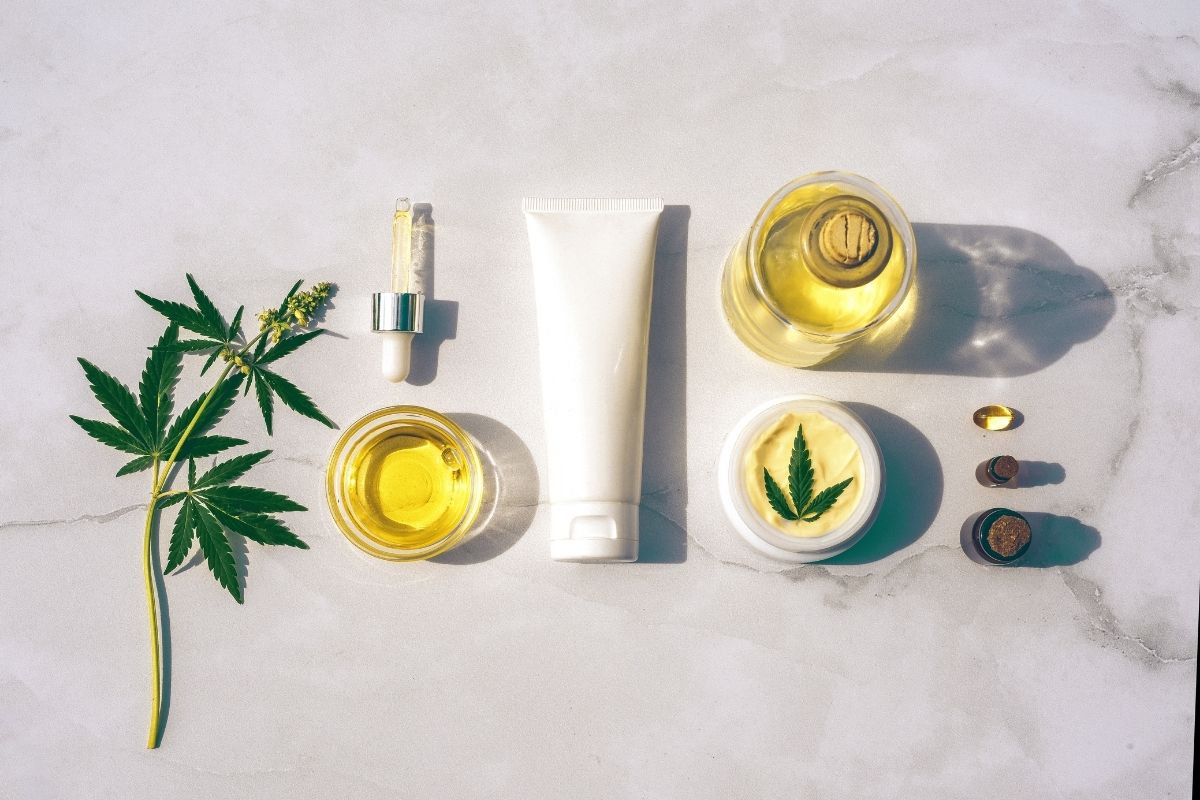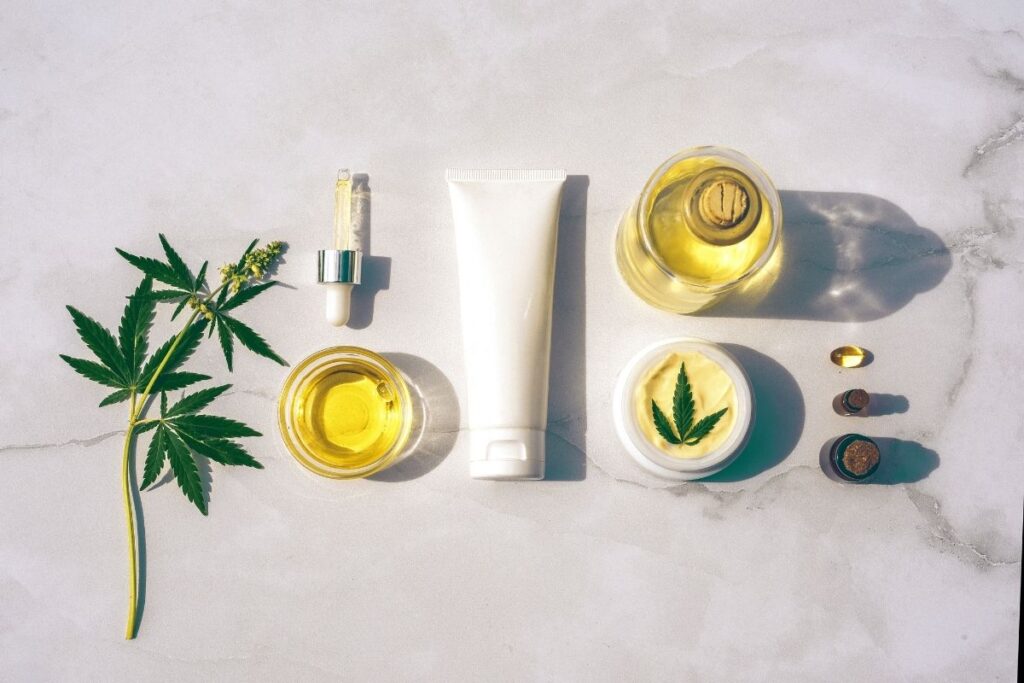 Given the effectiveness of CBD beauty products to help treat maskne, you may want to try out certain items in the market today. Below are some worthy contenders to add to your cart and help you battle those maskne away.
Vertly Glowing Face Serum
When it comes to potency and freshness, it seems that Vertly is synonymous with these two adjectives and rightly so. They are proud to bring potent CBD-infused products closer to people by combining the best ingredients on the market.
Apart from cannabidiol, this serum is made with 24 nutrient-filled botanicals such as calendula and caffeine, both of which are soothing and energizing at the same time. It also seeks to heighten antioxidant protection with various floral extracts.
Lily CBD Unforgettable CBD Aloe Vera Lotion
Another company that makes small batches of CBD products is Lily CBD. True to its name, this unforgettable lotion is designed to add not only a burst of hydration to the skin, but also a strong yet soothing moisturizing factor with its array of oils.
Besides cannabidiol, one of the standout ingredients that work in conjunction with CBD oil is aloe vera. This is made to hydrate dry and parched skin and with its light, airy, and whipped texture, you might just enjoy adding this to your arsenal to keep the maskne at bay.
Last but certainly not least on this list is the essence toner from Kana. This K-beauty brand gives users the best of both worlds by bringing in clean and natural ingredients and the ingenuity of the industry to the market.
This essence not only gives an instant and refreshing dose of hydration, but it also ensures the skin is prepped to absorb other skincare additions. Combined with pink lotus, cannabidiol can drastically address the imperfections and while addressing inflammation from the root.
The Bottom Line
Treating maskne is now more accessible and convenient than ever with tons of cannabidiol-based options available on the market. With this, people suffering from inflammation and other similar skin conditions can finally get the best skin of their life.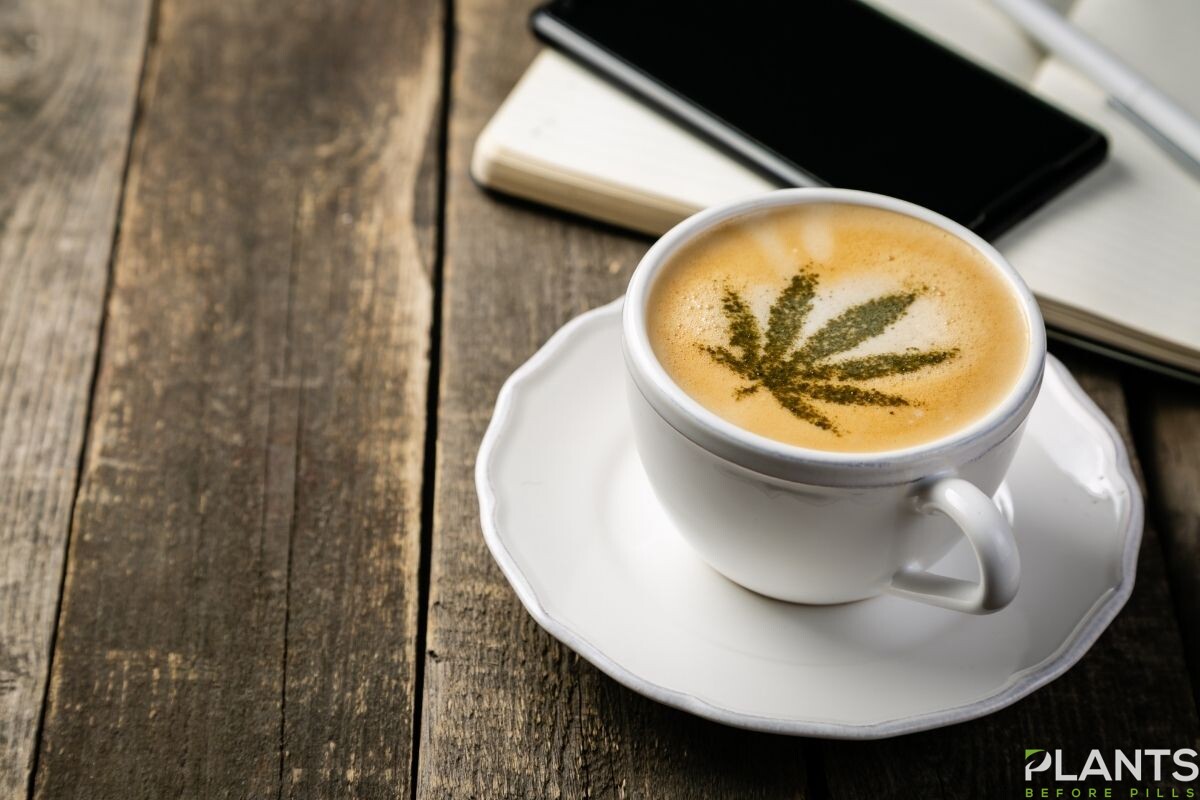 It is no surprise that we have coffee and anxiety in a country where more than 83% of its population drink coffee. What if the anxiety could be reduced? Cannabidiol (CBD) coffee might be just what you need to relax your nerves while still keeping you buzzed.
CBD is a chemical compound that has piqued the interest of those seeking some of the beneficial effects of THC, the psychoactive component, without the psychoactive side effects. In other words, it may help foster a sense of calmness and relaxation when refined into oil or processed into an edible, but it won't get you stoned.
Although CBD may not make you feel euphoric or drugged, many people report a general sense of wellness after taking it, and some people use it for pain relief. It's also often prescribed for anxious people, and it's been shown to help with epilepsy in some instances. In this article, we've listed topics where you'll discover the effects of CBD and coffee when mixed in a cup.
What Is CBD Coffee?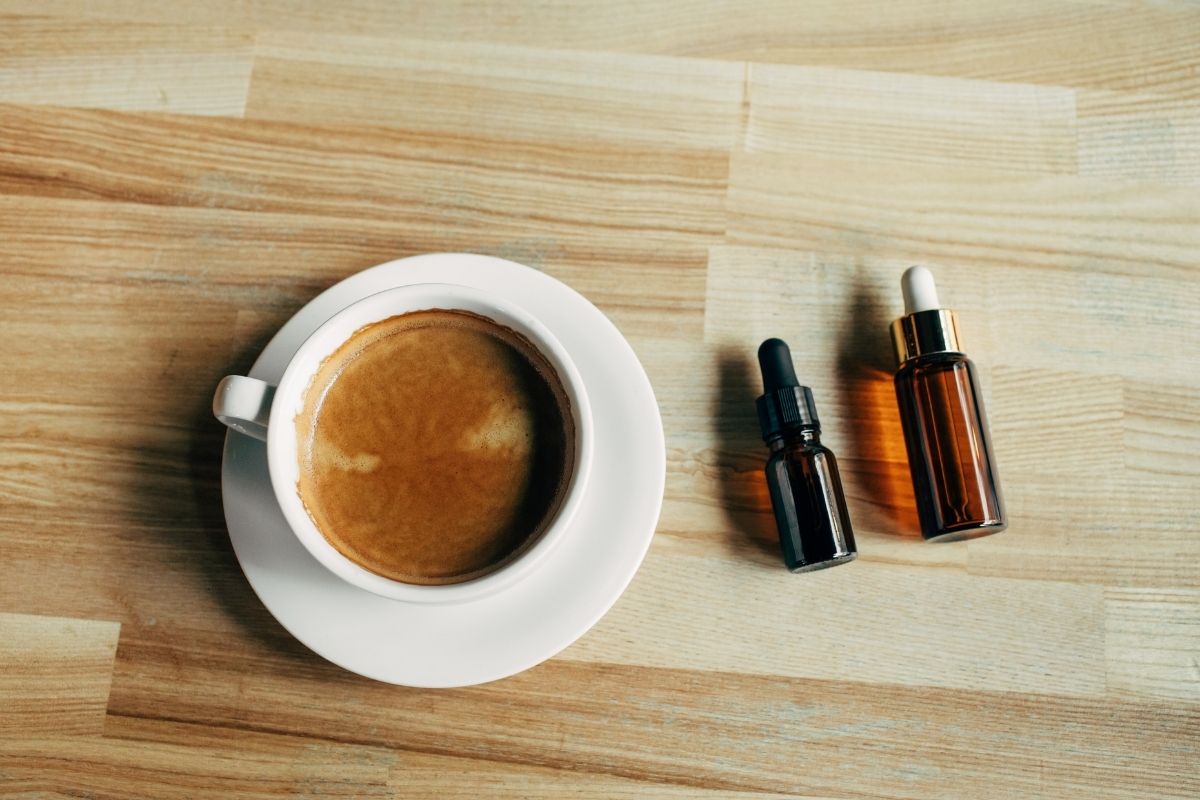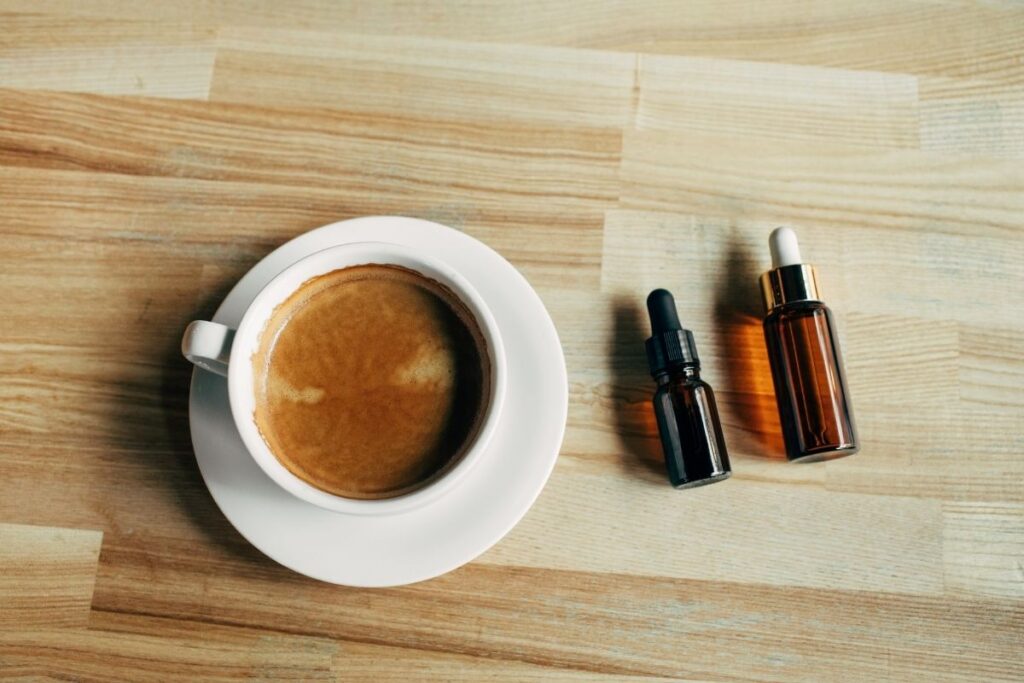 There are various ways to bring CBD into your body, and coffee is one way to rise in popularity. It is not surprising, particularly as coffee bars and specialty coffee shops are always looking for new and interesting flavors.
Coffee owners are still looking for new ways of attracting customers. Many coffees are submerged and sweetened with fructose syrup in calorie-rich creamers. It's time for coffee, which has potential advantages such as CBD.
Some coffee beans are infused with CBD by CBD firms. You grind and pack the coffee beans for sale. In this way, you can make baristas in a coffee shop or make a cup in your home privacy. However, CBD coffee is more common by incorporating CBD tinctures. CBD coffee is just as it sounds like: CBD-infused coffee, without intoxication, harnesses the beneficial effects of cannabis. CBD is perfectly legal to sell and consume CBD coffee, as opposed to weed.
Benefits of CBD Coffee (h3)
There are several advantages to making coffee and adding CBD to it. First of all, because caffeine speeds up the secretion and dopamine production, it plays a key role in the motives for reward-motivated actions to add CBD to your coffee.
Serotonin has the effect of a moderate antidepressant. The signs of depression can not be alleviated, but non-patients can take a more rosy view as they all want to go back to sleep.
Caffeine also makes the muscles stronger than themselves. It helps you to feel solid, secure, and ready for the morning journey. These are just a few of what a cup of CBD Coffee can offer to your system.
How CBD Coffee Works on Your Body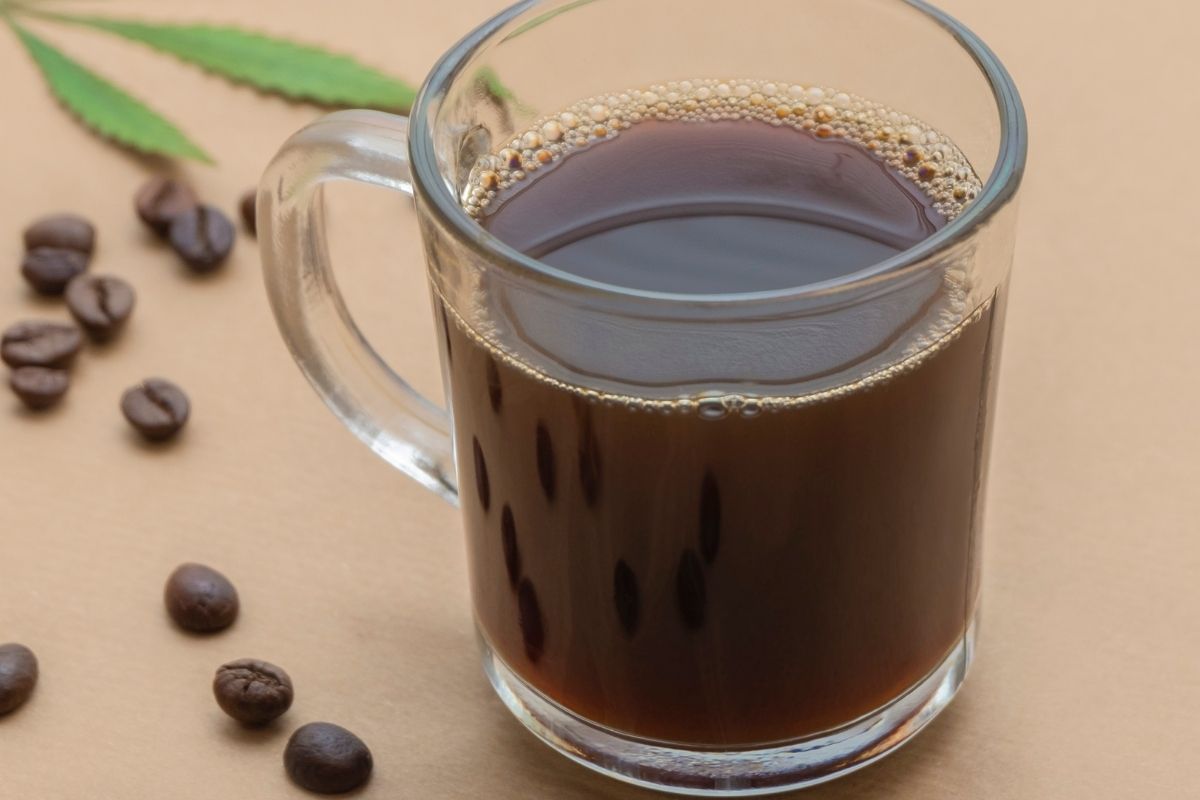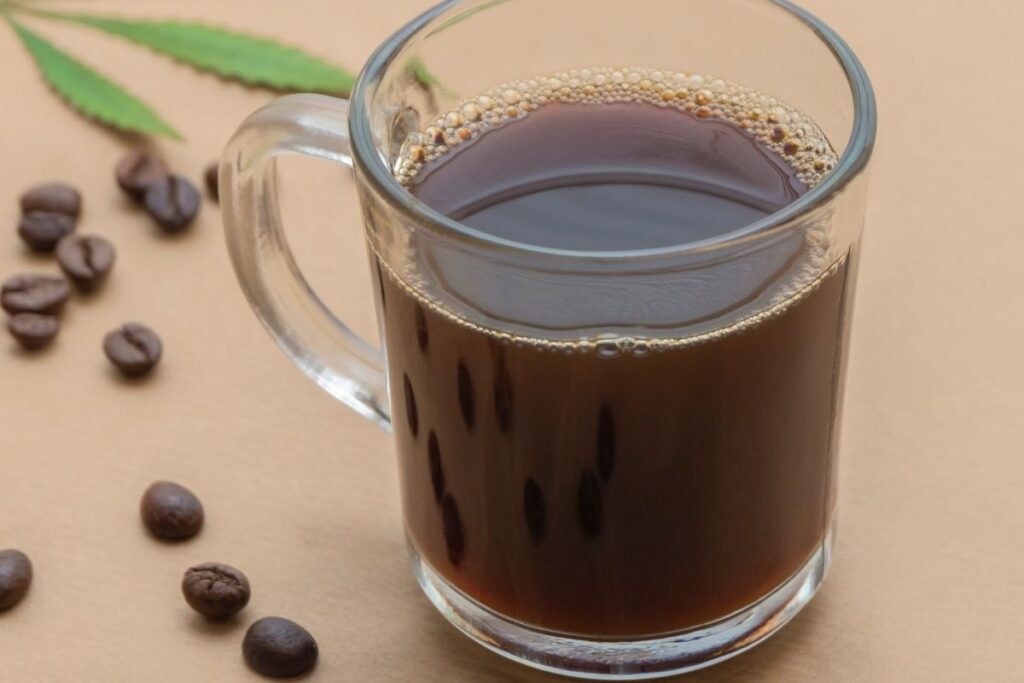 Before brewing a CBD coffee, it's best to understand if it is good for you. Caffeine joins the body as we drink coffee. It is structurally similar to adenosine which is a substance that binds to adenosine receptors. This association triggers a chemical reaction in the receptors of adenosine and nerves. As a result, we get exhausted.
Caffeine can bind to adenosine receptors because it is similar to adenosine. Caffeine, on the other hand, has no sleepy side effects. Caffeine, rather than waking us up, prevents adenosine from causing us to fall asleep.
Although caffeine is an excellent source of energy, it can also spark a harsh afternoon depression. Caffeine withdrawal symptoms can range from mood swings to jitters. Since CBD is often used to promote relaxation, some people love incorporating it into their coffee.
Takeaway
CBD coffee is a common topic right now, thanks to the many beneficial effects that consumers and experts claim it can have. Despite the new legalization of hemp cultivation for CBD, less testing has been conducted. However, it is understood that it isn't a psychoactive drug, it won't get you high, and it can help with a variety of health problems, like chronic pain.
You'll have to know for yourself whether it's appropriate for you. Before doing it, it's also a good idea to seek medical advice.
PH Search Avatar image CBD Recipe: Sparkling Rose Elixir Mocktail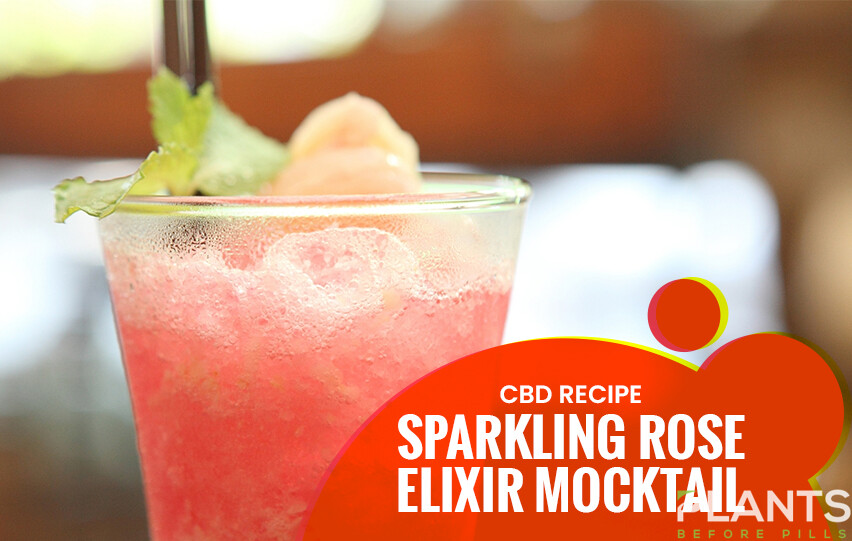 This nice, refreshing mocktail is the perfect drink after a long and stressful day. Being infused with CBD, it'll certainly help in soothing your frayed nerves, Watch this video to find out how to make this healthy and fun drink!
Cooking with CBD Oil: 3 Recipes You Can Make on 4/20 & Every Day
Want to explore ways on how to better enjoy the health benefits of CBD oil? You can work it into some easy-to-make healthy dishes. Watch this video to know how.