CBD Gifts Perfect for Any Person in Your Life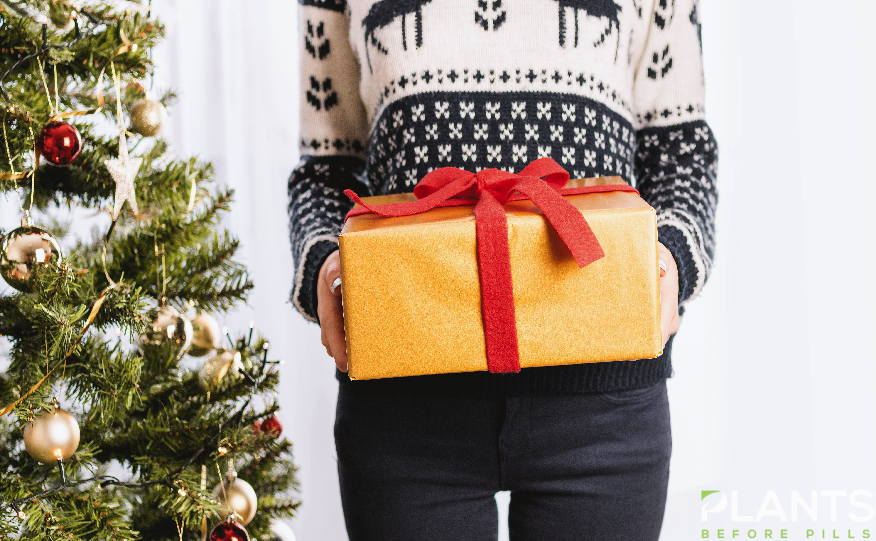 With the holidays just around the corner, getting your shopping dun just before the Christmas rush is essential. With the recent historic milestone for the marijuana and CBD oil industry, thanks to the legalization bill moving forward to the senate, CBD products are once again taking the spotlight. Because of the numerous cannabidiol items available on the market, shopping for just about everyone on your list becomes a little bit easier.
While gifting cannabis items to friends and loved ones is not exactly the norm, particularly for the more conservative individuals, taking this idea out for a spin might be a great idea. Apart from the numerous benefits associated with CBD oil, these also make for a fun and surprising treats everyone will surely love.
Packed with antioxidants, cannabidiol is known not only to manage and treat pain-related issues, but these also work well in other forms. From addressing anxiety to dealing with skin conditions, there's no surprise that there is a steady demand for these types of products.
Guide for Choosing the Best CBD Gifts
Still, can't choose what to give every person on our list? We have curated a special gift guide just for you.
For Your Boss – CBD Oil Coffee
You might see your boss coming in early and leaving the office late – and that's because he or she takes dedication and hard work to the next level. To keep them fired up and their energy levels high, why not give them the gift of coffee? With a little something on the side, these will help them work with an open mind and a much calmer disposition.
Flower Power Coffee co. already has cannabidiol-infused ground coffee ready to use as needed. Gifting this precious discovery to your boss will surely allow you to get in their good graces.
For Your Office Buddy – CBD Edibles
No matter how much you love your work, the office, and your colleagues, stress will always get the best of you. This can catch up on you and your officemates on a particularly long day or when your workload starts piling up and when you don't know where to start.
To show them that you care and that you understand their situation, adding in some gummies or other CBD oil edibles will work in your favor. Apart from easing their stress and lowering their anxiety levels, they'll appreciate having something to munch on in the middle of the day or during their shift. Choosing to go down the food route will also make cannabidiol consumption more subtle, especially since edibles can easily be disguised and blend in with normal food.
Kushly has some all-natural CBD gummies which contain 10 milligrams per piece. With its affordable rate, you might be tempted to give these edibles not just to your closest office buddy, but to your whole group as well.
For Your BFF – CannabidiolBitters Sampler Set
Who better to gift a cannabidiol bitters sampler set than your best friend forever, right? After all, with your shared love for all the finer things in life, what better way to celebrate the holidays than go all out?
A sampler set from Mountain Elixers will already fetch you five different cannabidiol-infused cocktail bitters. Whether you simply want to elevate your regular after-work drinking habit or experiment with something new, you and your BFF are guaranteed to find bitters that will pair well with just about any type of liquid. From tequila, whiskey, bourbon, tea, gin, or even sparkling water – these are sure to make get-togethers more exciting. Just think about all the sleepovers and dinners you'll have over these bitters.
For Your Skincare Enthusiast Friend – CBD Oil Serum
We all have that one friend whose skin is so flawless no matter the angle. If you have that one friend, chances are they're looking for new skincare products to help maintain their current skin condition. Since CBD oil is known for its soothing and anti-inflammatory properties, these will make for a valuable gift to add to their pile. These can easily treat the onset of pimples and bumps while keeping the skin soft and moisturized at all times.
One of the best CBD facial serums on the market today is the Hora Super Serum + CBD. Sold at Urban Outfitters, this line promises to protect and moisturize even the driest of skin types. Formulated with a blend of rosehip oil, argan oil, marine collagen, and vitamins A, B3, and C these will give your friend the supple skin she deserves. A limited edition skincare holiday ornament is also up for sale on their website and this already includes the serum and their famous overnight exfoliating mask.
For Your Partner – On-the-go Set
Your partner deserves to be pampered with every once in a while. But given his or her busy life and even crazier schedules, even a bit of relaxation can make them feel like they're not doing any work. If your significant other is anything like this, gifting them a set that they can take anywhere is perfect. Whether they're going to the gym or a work trip overseas, an on-the-go set made with cannabidiol is designed to calm their nerves.
For active partners who rarely have time for themselves, the Prima Activate & Gift Set is a godsend. Made with clean, natural, and organic ingredients, the formulations are also tested out by dermatologists ensuring only the highest quality. The gift set already includes soft gels, powder packets and elixirs designed for focus and wellbeing, and an advanced recovery rub for soothing their pains away.
For the Best Brother or Sister
Siblings have a special bond that no one else can take away. To show your love and appreciation for your pesky siblings, share a vaporizer that's designed to take the edge off. It will be just like sneaking away from your parents when you were kids.
The Immunity CBD Vaporizer from Wildflower comes with 500 milligrams of cannabidiol and contains less than .03% THC, meaning you won't get the high typically associated with marijuana. Instead, you can feel energized and refreshed after your session, especially with the vapors of eucalyptus, thyme, and myrrh combined with CBD oil. True to its name, you'll feel your immune and circulatory systems at their best.
For Your Darling Mother – Cannabidiol Wellness Set
If giving birth isn't hard enough, your darling mother also had to feed you, bathe you, kiss you good night, and everything else in between. To thank her for all the hard work she has given you in your life, why not give her a luxurious gift package right in her own home?
A cannabidiol wellness set called Cypress CBD Gift Set from Daughter of the Land might be a great stocking stuffer. These already include the brand's signature bath soak, balm, and bath and body oil. The plus side to using these products is that these are made from organic ingredients and are 100% fair trade.
This set makes for a thoughtful approach while still keeping your purchases eco-conscious.
For Your Dedicated Father – EVOO with CBD Oil
For the father who has discovered the joys of cooking and slaving away in the kitchen, giving away a luxe extra virgin olive oil laced with CBD oil is definitely the way to go. While your father may just be becoming a foodie, this EVOO formulation is guaranteed to enrich your meals with extra flavor.
Whether your father's a health buff who wants to drizzle their eggs and avocado toast with this creation or finishing meats with this oil, this olive oil can be used virtually any way they wish. This Plant People brand makes for a good option because these are non-GMO, gluten-free, pesticide-free, and vegan. A bonus is that cannabidiol's anti-inflammatory properties work well with this olive oil, giving you the best of both worlds.
For Your Grandparents – CBD Topical Ointment
Let's face it, your beloved grandparents are not getting any younger. Because of this, you might notice them hobbling down the stairs or even voicing out their concerns of joint pain. When you see them constantly wincing and even crying out in agony, it may be time to take matters into your own hands.
Many industry experts still believe that applying CBD topical ointments or lotions work best due to the instant relief it provides. Not only does it reduce inflammation, but it also addresses chronic pain by calming the nerves and 'numbing' the area.
Lord Jones is a popular brand in the industry and one of its most in-demand products today is its High CBD Formula Body Lotion. Dubbed as a "soothing, rich, luxurious lotion," this special formula ensures fast absorption and even faster action. Its cooling sensation also makes this a plus.
To Wrap it All Up
Gifting woes won't have to be a problem with this nifty guide. From showing your love to your partner to support for your friends, this list has got every person in your life covered just in time for the holiday season. Which of these would you like to have for yourself?
Side Effects of Hemp Oil That Everyone Should Know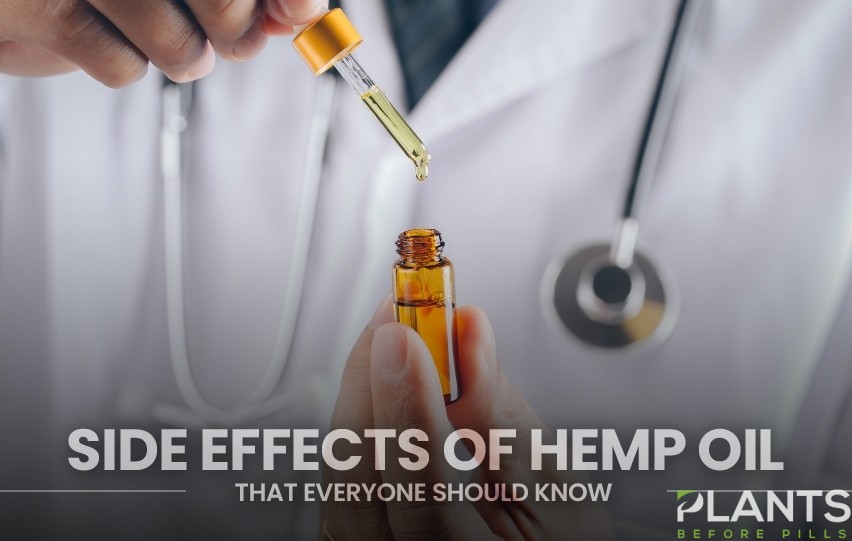 The demand for hemp products is increasing by the day owing to the numerous benefits it has. Hemp in the cannabis family, and what users are interested in is CBD. This is a very potent cannabinoid with an array of benefits. It can be used alone, as a concentrate, or together with other cannabinoids in the hemp plant such as terpenes and CBG.
But the hemp plant also contains hemp seeds, which are used to press hemp seed oil or just hemp oil. To illustrate the potency of hemp oil, it is used to manage health conditions such as chronic pain, inflammation, anxiety, and stress. CBD is the reason that hemp is effective in treating these conditions. It even has many more benefits such as skincare properties, boosting the immune system, improving brain performance, and promoting weight loss among others. You will find hemp oil all over the web, and you can choose the form you want with ease.
That said, it is also worth saying that hemp oil might have some side effects. Some are general to every person and dependent upon use, while others are specific to certain people and dependent upon individual reactions.
Dizziness and Drowsiness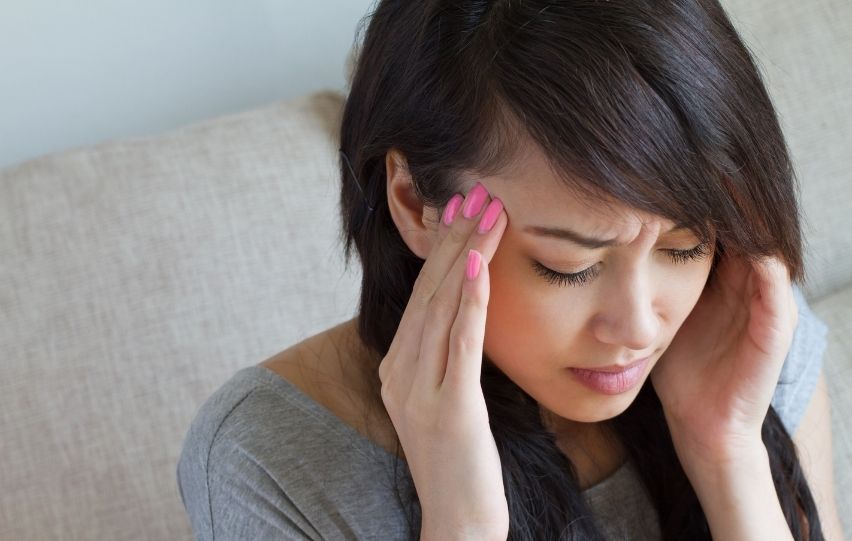 Although hemp oil does not contain elevated levels of THC, a compound that makes people high and is abundant in marijuana, its use might cause some dizziness and drowsiness. This is common in numerous medications and supplements. The level of dizziness and drowsiness might vary from one person to another depending on the reaction within the body. As we all know, CBD, which is present in hemp oil, interacts with the endocannabinoid system in the body and affects how signals are sent all over the body.
Hence, it is highly recommended that you plan your dose well. It is better to take it before bedtime when you have some time to rest before you must drive, start working, or engage in other activities. The good thing is that this effect will fade away shortly after taking your hemp oil.
Change in Mood
Both hemp CBD and hemp oil might affect your mood in some ways. As the CBD interacts with the ECS and the nervous system, it sends a variety of signals that will trigger production of various hormones in either elevated or lower levels. This might affect the mood of some users in many ways; some are significantly affected while others might not even feel the effects.
Hemp oil is not recommended for pregnant women to avoid affecting their mood and the health of the unborn child. For other people, it is easy to deal with mood swings after taking hemp CBD or hemp seed oil. For instance, you can take CBD oil with chocolate to balance your mood if it really affects you negatively.
Allergic Reactions
One of the common hemp oil side effects is an allergic reaction. This might occur in different areas of the body depending on what compound you reacted with. If you take it orally, the reaction might be in your mouth or gut. Those who apply it topically on the skin might get rashes or some form of skin irritation. Well, the reaction ranges from mild to elevated depending on the user.
It is highly recommended that the user seeks medical attention immediately to know what actually happened. Also, one should first stop using the hemp seed oil until receiving clearance from their doctor. Sometimes, you might be surprised to know that the reaction came from other ingredients in the product you are using and not the hemp oil especially when using creams and soaps.
Change in Appetite
Most hemp oil is used orally. It could be through the sublingual method, oral supplements, or just mixed with food. Such use could alter the appetite of the user by either increasing it or reducing it. But experts say that this is rare. Also, they explain that children are affected more than adults.
When this happens, it is best to seek medical help from a reputable medical expert or nutritionist to know what you can do to bring your appetite back to normal. It could also be advisable to stop taking the hemp seed oil until you find a solution to your appetite. Some people change the dose, and this also works well for them.
Final Word
Naturally, there are no known toxins in hemp oil. But if it were not pressed using the right standards, there might be traces of toxins that could cause negative effects. Accordingly, you should buy high-quality hemp oil from reputable sellers and ensure that it has standard labels.
The above insights inform you about possible side effects of hemp oil, but they should not scare you away from using the oil. As mentioned in the beginning, hemp oil has numerous benefits.
Does CBD Provide Any Oral Health Benefits?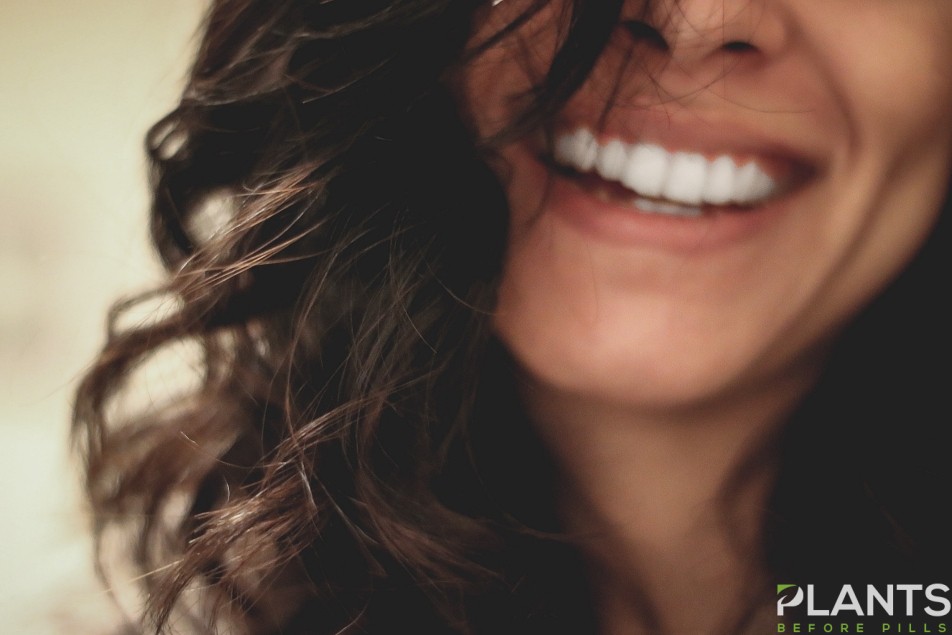 With its recent spike in popularity, it seems that the uses for CBD are countless. Ranging from pain management to beauty, this popular product has taken the world by a storm and CBD enthusiasts swear by its many uses and benefits. What may surprise you, however, is that CBD is also extremely beneficial when it comes to your oral health. We will discuss the incredible benefits of CBD for oral health in more detail below.
CBD is Antibacterial and Antimicrobial
We have discussed in the past the antibacterial properties of CBD that can aid your general health, but what about ingesting CBD, how does benefit your oral health?
Due to its antibacterial properties, CBD has been shown to reduce the bacteria that demineralizes teeth and is the primary culprit of cavity formation. CBD, by reducing the bacteria in your mouth, is able to prevent cavity formation to some degree. It is incredibly beneficial as an addition to your oral care routine.
CBD is Anti-inflammatory
Majority of diseases, including oral, are caused by inflammation in the body. As we discussed many times before, research shows that CBD is highly anti-inflammatory and reduces pain associated with chronic diseases as well as inflammation. If you are someone that struggles with oral diseases such as gingivitis, periodontitis, or experience inflammation in the gums from flossing or eating certain foods, CBD could be a great pain management supplement. It can also reduce the inflammation overall and cause it to occur less frequently. CBD's benefits for oral health rank high on the list of its usefulness for everyday use.
CBD Maintains Oral and Body Homeostasis
Many diseases often do not begin in just one area of the body, it is a combination of a multitude of factors acting together to create inflammation and pain. The mouth is oftentimes a great indicator of the body's overall health and greatly contributes to the health and well-being of one's body overall. By taking good care of the mouth, you are contributing to maintaining the homeostasis of the whole body and taking care of your overall health. The benefits of CBD for oral health are not limited to only treating oral conditions, but also acting as an aid to treat the whole body through the way of mouth.
How Should I Use CBD for Oral Health?
Using CBD for oral health would not be any different than using it for other reasons, with the exception of topical application. As oftentimes stated on the packaging, topical ointments should not be ingested, but rather applied to the body. If that is your favorite way of utilizing CBD it may be time for an upgrade to an oil or products specifically designed for oral health. A great example would be a CBD infused mouthwash or toothpaste. It is becoming more popular in the CBD market and a great incorporation into your existing oral health routine.

Reaping the benefits of CBD for oral health does not mean you need to change anything in your daily routine, rather replace a few products. Easy!
Ache No More: How to Use CBD Oil for Pain Relief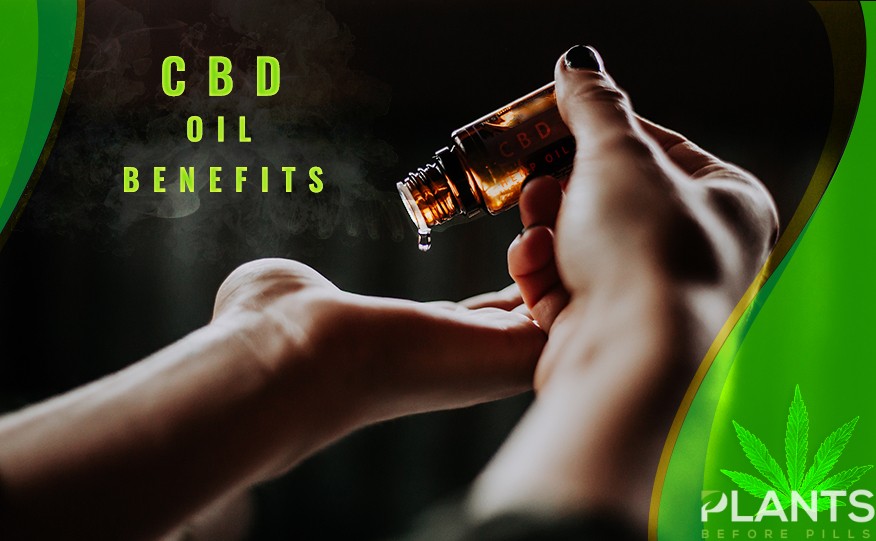 Chronic pain sufferers have a new medication to consume — CBD oil.
In a study published in Health Affairs, chronic pain topped the list of the common reasons people give when they enroll in medical marijuana programs and start using CBD. Even though the survey did not find out whether CBD really provides relief, it proved what many researchers have been saying for years — the plant is a potent medication for different types of pain such as arthritis and joint pain.
CBD Products as Medicine
The cannabis plant family, which includes hemp, produce two compounds that benefit health: cannabidiol (CBD) and tetrahydrocannabinol (THC). Both these compounds work by communicating with the endocannabinoid system, a group of receptors in the body responsible for regulating various physiological processes such as digestion, feeling, pain, and sleep.
While researchers found that both are potent in providing pain relief, more doctors prescribe pure CBD oil to their patients because of minimal harmful effects. Unlike THC, CBD has no psychoactive effect — meaning it does not affect one's mental state. Hence, doctors and other healthcare practitioners prescribe it to most of their patients because of its host of healing and anti-inflammatory properties without the fear of nasty side effects.
Aside from relieving pain, other CBD oil benefits include relief for anxiety and depression, epilepsy, Alzheimer's disease, glaucoma, and even cancer.
CBD Hemp Oil for Pain
Cannabidiol comes from either marijuana or hemp. Most of what you buy from dispensaries came from hemp. With the passing of the 2018 Farm Bill that legalizes the use of products derived from the plant, health experts believe the cannabidiol industry will boom further especially for patients.
CBD hemp oil relieves the pain from:
Arthritis
Cancer
Crohn's disease
Fibromyalgia
Headaches
Irritable bowel syndrome
Migraines
Multiple sclerosis
Muscle cramps
Neuropathy
Osteoarthritis
Rheumatism
Temporomandibular disorder (often referred to as TMJ)
Many patients with these conditions take prescription medicine for immediate relief. But since the rise of cannabidiol products in the market, many patients have shifted to a more natural and safer treatment for their sufferings.
How to Consume Cannabidiol
There are many ways to consume cannabidiol. You can apply ointments, balms, or lotions directly to the affected area. You can also try cannabidiol tinctures, edibles, vapes, and capsules. With tinctures, you can drop the substance under your tongue or place it in your food. You can also eat edibles like chocolate bars, gummies, tea, and coffee. Vapers can also buy CBD vape oil. Some patients supplement cannabidiol capsules along with their multivitamins.
In most cases, putting on cannabidiol on the localized areas of pain can provide more consistent levels of the substance with less minimal body processes. The body still needs to undergo a lengthy process if they consume the cannabis-derived compound through the mouth or lungs. But for chronic pain emanating inside the body, the Mayo Clinic recommends 2.5mg to 20mg of cannabidiol oil consumed orally every day.
Where to Buy CBD Oil
You can buy the best CBD oil in reputable dispensaries or online stores. One online retailer that sells various CBD products for inflammation and arthritis is Simple Garden CBD.
There are many kinds of cannabis/cbd oil, each with a unique mixture. Some brands contain THC, which can affect your mood if you consume beyond the recommended dosage. Hence, to ensure you are getting the right dosage, you may need to consult with your doctor or a cannabis expert but before buying. You should also ask for guidance from budtenders or store attendants especially if you purchase CBD or cannabis products for the first time.
Cannabidiol is a natural painkiller with minimal side effects, unlike prescription drugs. Consult your doctor now to find out which product works best for your condition.