CBD Gifts Perfect for Any Person in Your Life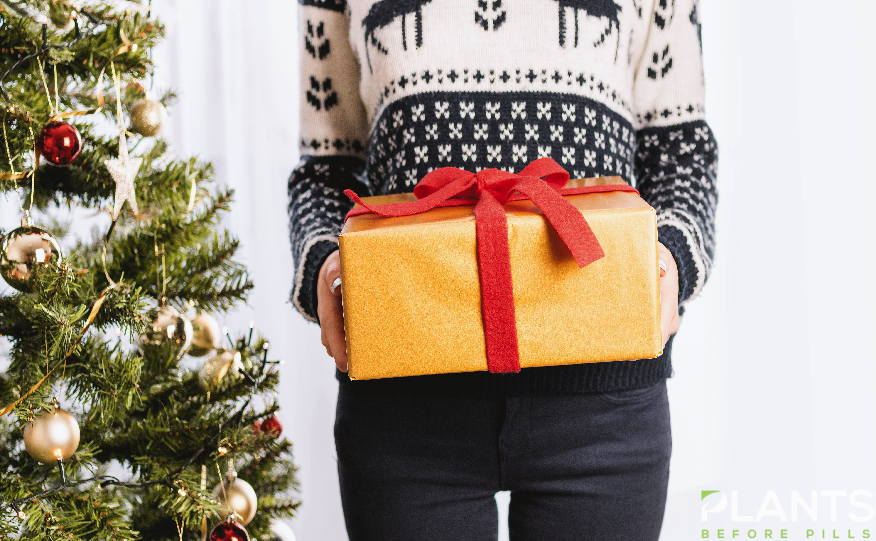 With the holidays just around the corner, getting your shopping dun just before the Christmas rush is essential. With the recent historic milestone for the marijuana and CBD oil industry, thanks to the legalization bill moving forward to the senate, CBD products are once again taking the spotlight. Because of the numerous cannabidiol items available on the market, shopping for just about everyone on your list becomes a little bit easier.
While gifting cannabis items to friends and loved ones is not exactly the norm, particularly for the more conservative individuals, taking this idea out for a spin might be a great idea. Apart from the numerous benefits associated with CBD oil, these also make for a fun and surprising treats everyone will surely love.
Packed with antioxidants, cannabidiol is known not only to manage and treat pain-related issues, but these also work well in other forms. From addressing anxiety to dealing with skin conditions, there's no surprise that there is a steady demand for these types of products.
Guide for Choosing the Best CBD Gifts
Still, can't choose what to give every person on our list? We have curated a special gift guide just for you.
For Your Boss – CBD Oil Coffee
You might see your boss coming in early and leaving the office late – and that's because he or she takes dedication and hard work to the next level. To keep them fired up and their energy levels high, why not give them the gift of coffee? With a little something on the side, these will help them work with an open mind and a much calmer disposition.
Flower Power Coffee co. already has cannabidiol-infused ground coffee ready to use as needed. Gifting this precious discovery to your boss will surely allow you to get in their good graces.
For Your Office Buddy – CBD Edibles
No matter how much you love your work, the office, and your colleagues, stress will always get the best of you. This can catch up on you and your officemates on a particularly long day or when your workload starts piling up and when you don't know where to start.
To show them that you care and that you understand their situation, adding in some gummies or other CBD oil edibles will work in your favor. Apart from easing their stress and lowering their anxiety levels, they'll appreciate having something to munch on in the middle of the day or during their shift. Choosing to go down the food route will also make cannabidiol consumption more subtle, especially since edibles can easily be disguised and blend in with normal food.
Kushly has some all-natural CBD gummies which contain 10 milligrams per piece. With its affordable rate, you might be tempted to give these edibles not just to your closest office buddy, but to your whole group as well.
For Your BFF – CannabidiolBitters Sampler Set
Who better to gift a cannabidiol bitters sampler set than your best friend forever, right? After all, with your shared love for all the finer things in life, what better way to celebrate the holidays than go all out?
A sampler set from Mountain Elixers will already fetch you five different cannabidiol-infused cocktail bitters. Whether you simply want to elevate your regular after-work drinking habit or experiment with something new, you and your BFF are guaranteed to find bitters that will pair well with just about any type of liquid. From tequila, whiskey, bourbon, tea, gin, or even sparkling water – these are sure to make get-togethers more exciting. Just think about all the sleepovers and dinners you'll have over these bitters.
For Your Skincare Enthusiast Friend – CBD Oil Serum
We all have that one friend whose skin is so flawless no matter the angle. If you have that one friend, chances are they're looking for new skincare products to help maintain their current skin condition. Since CBD oil is known for its soothing and anti-inflammatory properties, these will make for a valuable gift to add to their pile. These can easily treat the onset of pimples and bumps while keeping the skin soft and moisturized at all times.
One of the best CBD facial serums on the market today is the Hora Super Serum + CBD. Sold at Urban Outfitters, this line promises to protect and moisturize even the driest of skin types. Formulated with a blend of rosehip oil, argan oil, marine collagen, and vitamins A, B3, and C these will give your friend the supple skin she deserves. A limited edition skincare holiday ornament is also up for sale on their website and this already includes the serum and their famous overnight exfoliating mask.
For Your Partner – On-the-go Set
Your partner deserves to be pampered with every once in a while. But given his or her busy life and even crazier schedules, even a bit of relaxation can make them feel like they're not doing any work. If your significant other is anything like this, gifting them a set that they can take anywhere is perfect. Whether they're going to the gym or a work trip overseas, an on-the-go set made with cannabidiol is designed to calm their nerves.
For active partners who rarely have time for themselves, the Prima Activate & Gift Set is a godsend. Made with clean, natural, and organic ingredients, the formulations are also tested out by dermatologists ensuring only the highest quality. The gift set already includes soft gels, powder packets and elixirs designed for focus and wellbeing, and an advanced recovery rub for soothing their pains away.
For the Best Brother or Sister
Siblings have a special bond that no one else can take away. To show your love and appreciation for your pesky siblings, share a vaporizer that's designed to take the edge off. It will be just like sneaking away from your parents when you were kids.
The Immunity CBD Vaporizer from Wildflower comes with 500 milligrams of cannabidiol and contains less than .03% THC, meaning you won't get the high typically associated with marijuana. Instead, you can feel energized and refreshed after your session, especially with the vapors of eucalyptus, thyme, and myrrh combined with CBD oil. True to its name, you'll feel your immune and circulatory systems at their best.
For Your Darling Mother – Cannabidiol Wellness Set
If giving birth isn't hard enough, your darling mother also had to feed you, bathe you, kiss you good night, and everything else in between. To thank her for all the hard work she has given you in your life, why not give her a luxurious gift package right in her own home?
A cannabidiol wellness set called Cypress CBD Gift Set from Daughter of the Land might be a great stocking stuffer. These already include the brand's signature bath soak, balm, and bath and body oil. The plus side to using these products is that these are made from organic ingredients and are 100% fair trade.
This set makes for a thoughtful approach while still keeping your purchases eco-conscious.
For Your Dedicated Father – EVOO with CBD Oil
For the father who has discovered the joys of cooking and slaving away in the kitchen, giving away a luxe extra virgin olive oil laced with CBD oil is definitely the way to go. While your father may just be becoming a foodie, this EVOO formulation is guaranteed to enrich your meals with extra flavor.
Whether your father's a health buff who wants to drizzle their eggs and avocado toast with this creation or finishing meats with this oil, this olive oil can be used virtually any way they wish. This Plant People brand makes for a good option because these are non-GMO, gluten-free, pesticide-free, and vegan. A bonus is that cannabidiol's anti-inflammatory properties work well with this olive oil, giving you the best of both worlds.
For Your Grandparents – CBD Topical Ointment
Let's face it, your beloved grandparents are not getting any younger. Because of this, you might notice them hobbling down the stairs or even voicing out their concerns of joint pain. When you see them constantly wincing and even crying out in agony, it may be time to take matters into your own hands.
Many industry experts still believe that applying CBD topical ointments or lotions work best due to the instant relief it provides. Not only does it reduce inflammation, but it also addresses chronic pain by calming the nerves and 'numbing' the area.
Lord Jones is a popular brand in the industry and one of its most in-demand products today is its High CBD Formula Body Lotion. Dubbed as a "soothing, rich, luxurious lotion," this special formula ensures fast absorption and even faster action. Its cooling sensation also makes this a plus.
To Wrap it All Up
Gifting woes won't have to be a problem with this nifty guide. From showing your love to your partner to support for your friends, this list has got every person in your life covered just in time for the holiday season. Which of these would you like to have for yourself?
The Benefits Of CBD Treats For Dogs!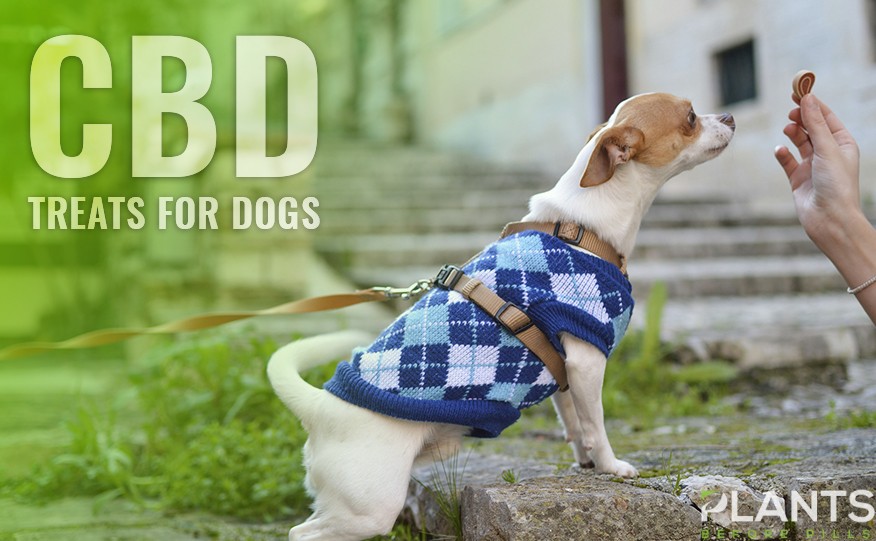 It seems that everywhere you look these days, people are talking about CBD and the potential health benefits that it offers, but did you know that CBD is good for our pets too?
CBD is increasingly becoming a popular addition to health, beauty, and wellness products around the world. Many people are calling this versatile natural compound the next superfood because of the different benefits which it could potentially offer.
Before we cover the potential benefits, which CBD dog treats could offer your pet, we'll discuss what CBD is and why it's safe for your furry friend.
What Is CBD, and How Does It Work?
Cannabidiol (CBD) is a natural compound (cannabinoid) which is found in both the marijuana and hemp plants. Both plants belong to the cannabis sativa plant family. Unlike the other more widely known cannabinoid tetrahydrocannabinol (THC), CBD has no psychoactive properties and won't get you or your pet high.
Industrial hemp plants are high in CBD, but low in THC. They only contain a maximum of 0.3% THC. After the 2018 US Farm Bill, it is legal to grow hemp and produce hemp at a federal level across the United States.
CBD and other cannabinoids interact with the body's endocannabinoid system (ECS). The ECS is made up of a series of receptors spread throughout the body and central nervous systems. Cannabinoids bind with the receptors in the ECS, which cause a chemical reaction. Dogs and cats also have an endocannabinoid system, just like humans!
One of the advantages of CBD is that it's incredibly versatile. There are a variety of different delivery methods available for people to choose from, and it has only rare reports of any harmful side effects. One of the side effects which veterinarians recommend pet owners look out for is diarrhea. If your dog suffers severe diarrhea after consuming CBD products, then stop immediately and reduce the dosage.
Are CBD Dog Treats Safe For My Dog?
Even though there are only limited studies into CBD and dogs, many veterinarians are recommending that pet owners try CBD. One study which was conducted by Colorado State University found that healthy dogs didn't have any adverse side-effects after consuming CBD.
There is also a lot of anecdotal evidence from pet owners available online, which speaks about the potential health benefits of CBD and how using CBD products helped their pets.
If you have been thinking of trying CBD dog treats, then one product which is worth looking at is Xtracted CBD's range of freeze-dried chicken pet treats. They are produced from hemp that is grown in the United States, grain and gluten-free, made using free-range chicken and contain full-spectrum CBD oil that includes CBG, CBN, and CBDA.
Are Hemp Oil and CBD Oil the Same Thing?
Many people incorrectly believe that CBD oil and hemp oil are the same things, but they aren't. Hemp oil doesn't typically contain any CBD and is usually made from the hemp seeds. CBD oil, on the other hand, does include the active cannabinoid CBD.
It's essential to understand what you're buying and that you don't incorrectly purchase hemp oil, assuming that it will contain CBD. A lot of pet owners choose to buy hemp oil as a natural supplement to promote health and wellness in their pets.
Always buy your CBD pet treats and CBD products from reputable companies that stand behind their products and offer transparency on all their CBD products. Look for CBD companies that provide third-party independent laboratory reports.
How Could CBD Treats for Dogs Help?
Just like we mentioned above, dogs gave an endocannabinoid system like humans. Many people believe that the endocannabinoid system is responsible for maintaining homeostasis inside the body (overall health and wellness). When the body isn't producing enough endocannabinoids, it can be replaced or boosted with phytocannabinoids such as CBD.
The ECS is made up of a series of receptors that are spread throughout the body and the central nervous system. The cannabinoids, such as CBD, bind with these receptors, which creates a chemical reaction.
There are a variety of potential health benefits associated with CBD and dogs. Some of the reasons why pet owners are giving their dogs CBD treats are:
Situational Anxiety and Stress
Moderate to Severe Joint and Muscle Pain
Chronic Inflammation
Arthritis and Joint Pain
Epileptic Seizures and Spasms
Digestion and Appetite Problems
Nausea
Side-effects associated with Cancer Treatments
There are currently a variety of different studies that are underway into the effects and potential benefits of CBD on animals. While there isn't a lot of research, it is a rapidly expanding sector, and you should stay tuned for more new studies that are being undertaken into the potential health benefits of CBD and other cannabinoids.
Many studies into the potential health benefits of CBD are conducted on rats and mice, which have similar internal systems. While we are hopeful that more studies will be undertaken into how CBD could potentially help dogs, we'll have to be patient.
What Should You Look For When You're Purchasing CBD Treats for Dogs?
Whenever you're looking at purchasing CBD dog treats for your dog, there are certain things that you should be focusing your attention on. The CBD industry is rapidly expanding across the United States and around the world. This rapid growth has led to a lot of new CBD companies entering the market.
There are vital factors that you should consider before buying CBD products for your pets. Below we'll list some of the questions and answers that you should be asking whenever you're deciding to buy CBD dog treats.
Are they organic? All premium CBD dog treats are made using hemp plants, which are grown organically. This means that they're free of herbicides and pesticides, non-GMO, and produced using eco-friendly and sustainable farming practices.

How is the hemp processed? Avoid companies that use dangerous solvents to extract the CBD from the hemp. Look for companies that use CO2 extraction or cold-press extraction to get the cannabinoids from the hemp plants.

Do they offer transparency? Look for companies that provide transparent third-party laboratory testing of all their CBD products. They will usually display the test results for all their CBD products on their websites or include them with packaging. You also want to shop with companies that use organic ingredients and supply a complete and detailed list of all the ingredients in their products.

What is the THC level? You need to ensure that the CBD dog treats you buy for your pets are either less than 0.3% THC or 100% THC free. If products contain higher levels of THC, then they could be dangerous for your pets. The best CBD products for pets and dogs are made from industrial hemp plants, which are naturally low in THC.
The Best CBD Oil And Treats For Dogs
There are hundreds of different CBD products, and CBD dog treats available online, so it's not always easy to find just one. To make it a little easier we looked at a few different companies and came up with Xtracted CBD's range of CBD products.
Their Freeze-Dried Chicken Pet Treats are produced from hemp that is grown in the United States, grain and gluten-free, made using free-range chicken, and contain full-spectrum CBD oil that includes CBG, CBN, and CBDA. They also offer full laboratory testing of their CBD dog treats, which you can view online here.
The Xtracted CBD Dog Treats use full-spectrum CBD. What is full-spectrum? Full-spectrum contains all the benefits of the complete plant. They include the other beneficial cannabinoids, terpenes, flavonoids, and essential oils. It's believed that by using full-spectrum CBD products, the effects of the CBD are increased. This is known as the Entourage Effect.
CBD Pet Treats For Dogs Conclusion
While there are still more studies that need to be done on the effects and potential health benefits of CBD for dogs, the anecdotal evidence looks good. If you have been trying to treat your dog with conventional pharmaceutical-based medications and aren't happy with the side-effects or results, then CBD could be a natural and safer alternative for your pets.
You must speak with your veterinarian or healthcare professional before altering, ceasing, or stopping any medications that your dog is currently taking. If you have used CBD for your dog and would like to share the experience, then please comment below. We would love to hear your positive stories about how CBD has helped you and your pets.
What You Should Know Before Jumping on the CBD Vape Trend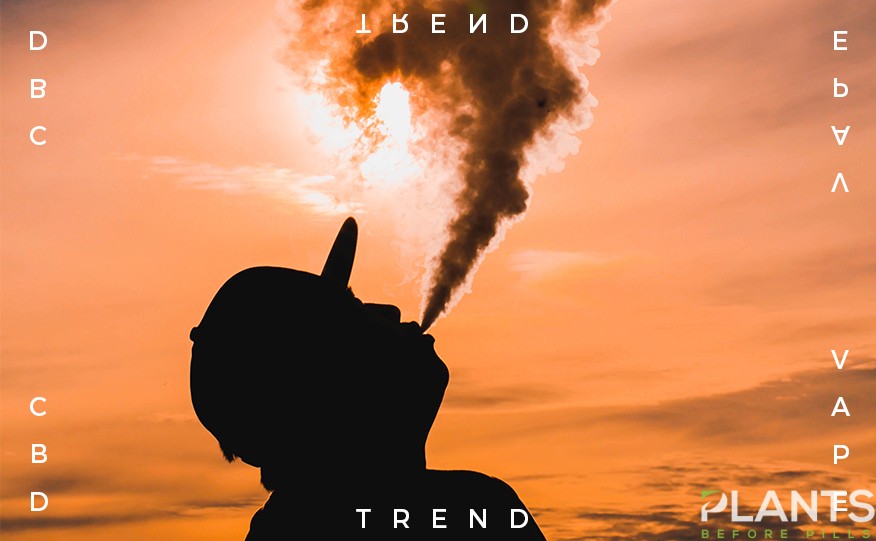 Smoking has always been painted in a negative light. While users of cigarettes shared that using these goods have helped them cope with stress and other similar factors in their lives, it cannot be denied that the use of these products poses health risks and hazards.
Because of the negative effects brought by smoking tobacco, many individuals around the world have resulted in using vaping materials. These vape products are now offered with the same effects that cigarettes has, even mirroring the experiences it brings through puffing. Nowadays, countless flavors exist on the market, from caramel-flavored ones to CBD oil vape juice.
While vaping seemingly provides a healthier alternative to smoking tobacco, most people who use these products remain unaware of the effects of these offerings. If you are thinking about getting your own CBD oil vape pen starter kit, here are some things you need to know.
Potential Effects of CBD Vape Juice
The United States Centers for Disease Control and Prevention recently confirmed more than 1,800 afflicted individuals as a result of vaping conditions. Based on their findings, the CDC revealed that 37 individuals have fallen due to their condition. Of these individuals, most admitted to vaping tetrahydrocannabinol, otherwise known as THC.
With cannabidiol (CBD) containing little to no THC compounds, or the psychoactive component of marijuana, users will no longer have to fear its effects, especially when used with vaping kits. Contrary to public misconceptions, cannabidiol actually provides healing properties to users. From dealing with anxiety and depression to promoting restful sleep, cannabidiol is worlds different compared to its counterpart.
To maximize the advantages CBD oil has to offer, the product must be made of high-quality CBD with little to no THC strain. This way, the vape juice won't trigger other drugs or medication you have taken. In the same way, these won't pose additional health risks and further harm your current condition.
Why Vaping THC Poses Risks
Apart from having close encounters with death, vape users suffered from lung problems, such as irregularities in breathing as well as heart conditions. If brought from unregulated vendors and dispensaries, users may further suffer from fatalities.
While THC compounds are not the only ones in play when it comes to considering these e-cigarettes, the Centers for Disease Control and Prevention say that these play huge factors in the overall decline of a person's health. Not to mention, these are largely untested and often contaminated, both of which contribute to the increasing respiratory conditions experienced throughout the country.
Some of the main contaminants found in these counterfeit vape products include synthetic vitamin E as, which most manufacturers due to its cheap thickening agent. Taken with THC, the vaping product could produce toxins in the user's body.
Protecting Yourself from Counterfeit Vape Products
With the CDC still researching about the possible effects of cannabis and CBD oil when used in vaping, the best advice would be to protect yourself against illegal goods on the market. To do this, make sure to observe the following:
Purchase from licensed dispensaries
To prevent vaping-related illnesses from escalating, especially those laced with THC, it's best to purchase goods from tried and tested dispensaries from states where cannabis products are legal. These include the states of California, Colorado, Oregon, Washington, and the like. Bear in mind that licensed stores and dispensaries are much harder to permeate and contaminate primarily because these pass by strict state regulation laws.
While you are purchasing from trusted sources, make sure to ask for their proof of testing. This way, you ensure that the products you purchase are free from unwanted THC. At the same time, doing this ensures that your products have safely passed all testing requirements.
Always do your research beforehand. From looking up information on the company to finding illicit vendors on the market, prepare to arm yourself against possible pitfalls. This allows you to steer clear from vape carts and offerings which might endanger your wellbeing.
As with everything, take what you read on the Internet with a grain of salt. While the CDC bears the public's best interest at heart, they are still going to uncharted territories when it comes to dealing with CBD oil, THC compounds, and vaping. In the end, it's up to you to find what works best for what you need.
e.l.f. Cosmetics Rolls Out Cannabis Sativa Skincare Collection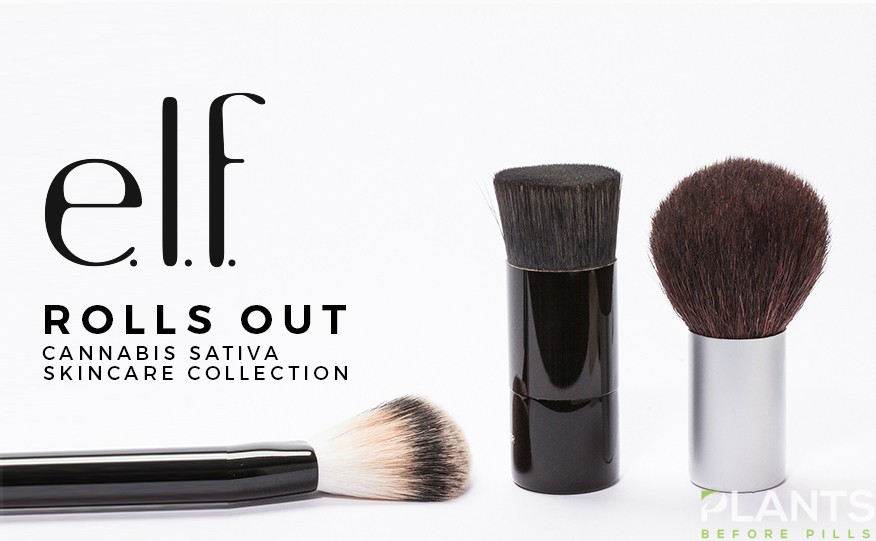 In the wake of cannabis legalization, another renowned skincare and makeup brand launches its own take. To keep up with the increasingly demanding spotlight, e.l.f. Cosmetic rolls outs its newest cannabis sativa skincare collection.
Included in the product line is a moisturizer called Happy Hydration Cream formulated with hyaluronic acid; a facial oil named All the Feels Facial Oil made with jojoba, squalene, rosehip seed, and hemp oil; a lip balm called Calm Balm made with sunflower seed oil; and a hydrating makeup primer called Puff Puff Primer filled with vitamins A and C.
Cannabis Sativa Skincare Collection
Naturally derived from hemp, the Cannabis Sativa Collection focuses on CBD skincare products infused with cannabis sativa seed oil. Studies show that hemp-derived cannabis sativa seed oil deeply penetrate into the skin, especially when used alongside other hydrating and soothing elements, such as hyaluronic acid. These are also effective in reducing inflammation.
Products introduced in the collection focus on providing effective skincare at a more affordable range states Elite Daily. All of its products are priced between $5 to $12.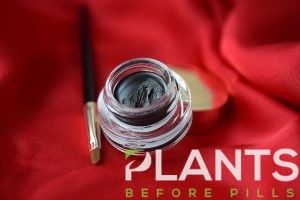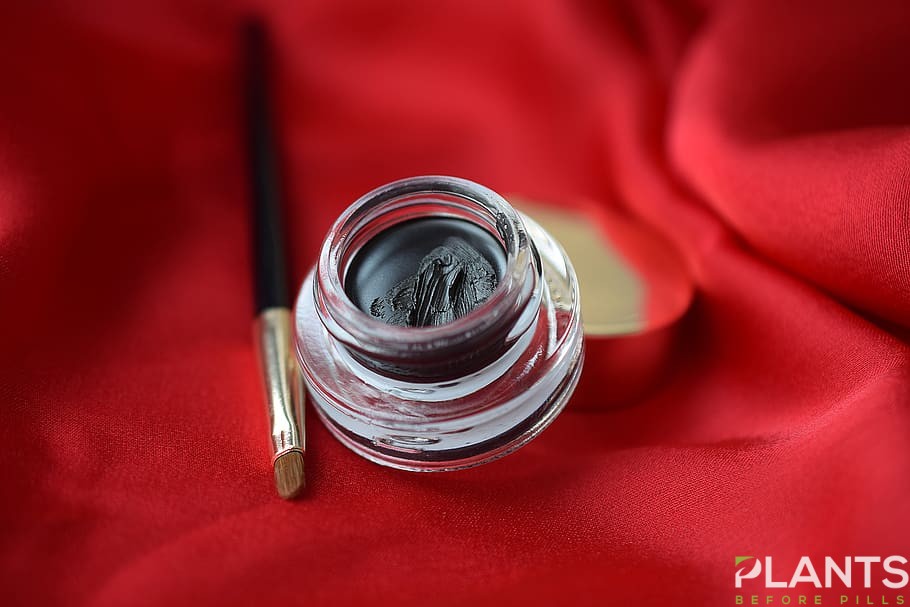 Asked when priced on the more affordable side, senior vice president and chief marketing officer of e.l.f. Cosmetics Kory Marchisotto shares, "we're taking something that other brands are making inaccessible and we're making it accessible with our price point. So we're able to give you the best of beauty with the cannabis sativa at a price point you can afford."
In addition, the company highlights its product details, saying that these items are formulated without tetrahydrocannabinol (THC), otherwise known as the psychoactive compound which makes users 'high.'
In an exclusive interview with Elite Daily, associate manager for e.l.f.'s upstream innovation Sydney Dake said, "we really formulate these super carefully and meticulously. The products are super nourishing, [and] they're meant to hydrate from the inside out and plump the skin. Everyone that's tried them can't get enough. They're really focused around nourishment versus surface-level hydration or calming."
Rave Reviews
Despite being in its early stages, the beauty giant has received a relatively warm welcome for its new skincare line. Style Caster writer Mika Robinson wrote glowing reviews on the moisturizer, the facial oil, the lip balm, and the primer.
Robinson, who has sensitive and acne-prone skin, praises the products as these addressed most of her needs. Moreover, the writer says that the hemp-based products are fragrance -free, making it suitable for those with similar skin types as these will not aggravate further skin conditions.
The products have been rolled out to the public and are available for purchase at Target or the elf Cosmetics website.