The Benefits Of CBD Treats For Dogs!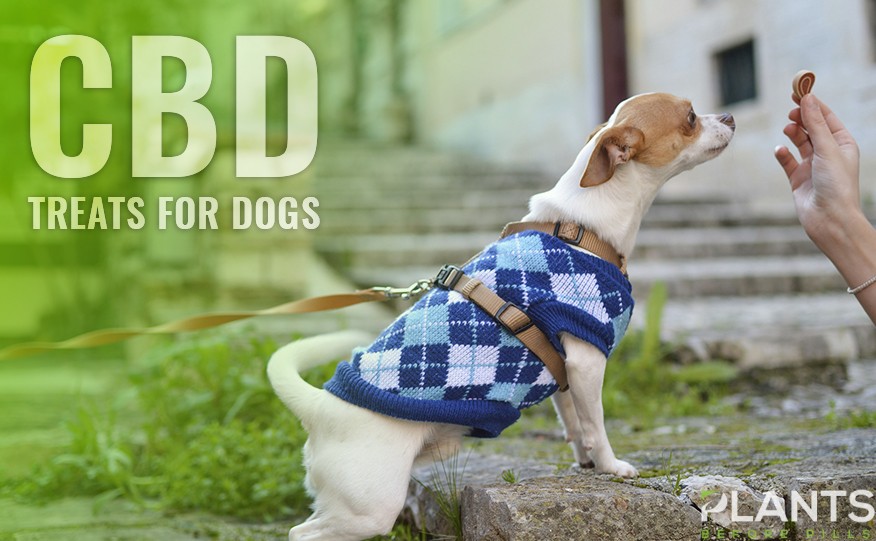 It seems that everywhere you look these days, people are talking about CBD and the potential health benefits that it offers, but did you know that CBD is good for our pets too?
CBD is increasingly becoming a popular addition to health, beauty, and wellness products around the world. Many people are calling this versatile natural compound the next superfood because of the different benefits which it could potentially offer.
Before we cover the potential benefits, which CBD dog treats could offer your pet, we'll discuss what CBD is and why it's safe for your furry friend.
What Is CBD, and How Does It Work?
Cannabidiol (CBD) is a natural compound (cannabinoid) which is found in both the marijuana and hemp plants. Both plants belong to the cannabis sativa plant family. Unlike the other more widely known cannabinoid tetrahydrocannabinol (THC), CBD has no psychoactive properties and won't get you or your pet high.
Industrial hemp plants are high in CBD, but low in THC. They only contain a maximum of 0.3% THC. After the 2018 US Farm Bill, it is legal to grow hemp and produce hemp at a federal level across the United States.
CBD and other cannabinoids interact with the body's endocannabinoid system (ECS). The ECS is made up of a series of receptors spread throughout the body and central nervous systems. Cannabinoids bind with the receptors in the ECS, which cause a chemical reaction. Dogs and cats also have an endocannabinoid system, just like humans!
One of the advantages of CBD is that it's incredibly versatile. There are a variety of different delivery methods available for people to choose from, and it has only rare reports of any harmful side effects. One of the side effects which veterinarians recommend pet owners look out for is diarrhea. If your dog suffers severe diarrhea after consuming CBD products, then stop immediately and reduce the dosage.
Are CBD Dog Treats Safe For My Dog?
Even though there are only limited studies into CBD and dogs, many veterinarians are recommending that pet owners try CBD. One study which was conducted by Colorado State University found that healthy dogs didn't have any adverse side-effects after consuming CBD.
There is also a lot of anecdotal evidence from pet owners available online, which speaks about the potential health benefits of CBD and how using CBD products helped their pets.
If you have been thinking of trying CBD dog treats, then one product which is worth looking at is Xtracted CBD's range of freeze-dried chicken pet treats. They are produced from hemp that is grown in the United States, grain and gluten-free, made using free-range chicken and contain full-spectrum CBD oil that includes CBG, CBN, and CBDA.
Are Hemp Oil and CBD Oil the Same Thing?
Many people incorrectly believe that CBD oil and hemp oil are the same things, but they aren't. Hemp oil doesn't typically contain any CBD and is usually made from the hemp seeds. CBD oil, on the other hand, does include the active cannabinoid CBD.
It's essential to understand what you're buying and that you don't incorrectly purchase hemp oil, assuming that it will contain CBD. A lot of pet owners choose to buy hemp oil as a natural supplement to promote health and wellness in their pets.
Always buy your CBD pet treats and CBD products from reputable companies that stand behind their products and offer transparency on all their CBD products. Look for CBD companies that provide third-party independent laboratory reports.
How Could CBD Treats for Dogs Help?
Just like we mentioned above, dogs gave an endocannabinoid system like humans. Many people believe that the endocannabinoid system is responsible for maintaining homeostasis inside the body (overall health and wellness). When the body isn't producing enough endocannabinoids, it can be replaced or boosted with phytocannabinoids such as CBD.
The ECS is made up of a series of receptors that are spread throughout the body and the central nervous system. The cannabinoids, such as CBD, bind with these receptors, which creates a chemical reaction.
There are a variety of potential health benefits associated with CBD and dogs. Some of the reasons why pet owners are giving their dogs CBD treats are:
Situational Anxiety and Stress
Moderate to Severe Joint and Muscle Pain
Chronic Inflammation
Arthritis and Joint Pain
Epileptic Seizures and Spasms
Digestion and Appetite Problems
Nausea
Side-effects associated with Cancer Treatments
There are currently a variety of different studies that are underway into the effects and potential benefits of CBD on animals. While there isn't a lot of research, it is a rapidly expanding sector, and you should stay tuned for more new studies that are being undertaken into the potential health benefits of CBD and other cannabinoids.
Many studies into the potential health benefits of CBD are conducted on rats and mice, which have similar internal systems. While we are hopeful that more studies will be undertaken into how CBD could potentially help dogs, we'll have to be patient.
What Should You Look For When You're Purchasing CBD Treats for Dogs?
Whenever you're looking at purchasing CBD dog treats for your dog, there are certain things that you should be focusing your attention on. The CBD industry is rapidly expanding across the United States and around the world. This rapid growth has led to a lot of new CBD companies entering the market.
There are vital factors that you should consider before buying CBD products for your pets. Below we'll list some of the questions and answers that you should be asking whenever you're deciding to buy CBD dog treats.
Are they organic? All premium CBD dog treats are made using hemp plants, which are grown organically. This means that they're free of herbicides and pesticides, non-GMO, and produced using eco-friendly and sustainable farming practices.

How is the hemp processed? Avoid companies that use dangerous solvents to extract the CBD from the hemp. Look for companies that use CO2 extraction or cold-press extraction to get the cannabinoids from the hemp plants.

Do they offer transparency? Look for companies that provide transparent third-party laboratory testing of all their CBD products. They will usually display the test results for all their CBD products on their websites or include them with packaging. You also want to shop with companies that use organic ingredients and supply a complete and detailed list of all the ingredients in their products.

What is the THC level? You need to ensure that the CBD dog treats you buy for your pets are either less than 0.3% THC or 100% THC free. If products contain higher levels of THC, then they could be dangerous for your pets. The best CBD products for pets and dogs are made from industrial hemp plants, which are naturally low in THC.
The Best CBD Oil And Treats For Dogs
There are hundreds of different CBD products, and CBD dog treats available online, so it's not always easy to find just one. To make it a little easier we looked at a few different companies and came up with Xtracted CBD's range of CBD products.
Their Freeze-Dried Chicken Pet Treats are produced from hemp that is grown in the United States, grain and gluten-free, made using free-range chicken, and contain full-spectrum CBD oil that includes CBG, CBN, and CBDA. They also offer full laboratory testing of their CBD dog treats, which you can view online here.
The Xtracted CBD Dog Treats use full-spectrum CBD. What is full-spectrum? Full-spectrum contains all the benefits of the complete plant. They include the other beneficial cannabinoids, terpenes, flavonoids, and essential oils. It's believed that by using full-spectrum CBD products, the effects of the CBD are increased. This is known as the Entourage Effect.
CBD Pet Treats For Dogs Conclusion
While there are still more studies that need to be done on the effects and potential health benefits of CBD for dogs, the anecdotal evidence looks good. If you have been trying to treat your dog with conventional pharmaceutical-based medications and aren't happy with the side-effects or results, then CBD could be a natural and safer alternative for your pets.
You must speak with your veterinarian or healthcare professional before altering, ceasing, or stopping any medications that your dog is currently taking. If you have used CBD for your dog and would like to share the experience, then please comment below. We would love to hear your positive stories about how CBD has helped you and your pets.
Should You Consider Using CBD for Dogs with Epilepsy?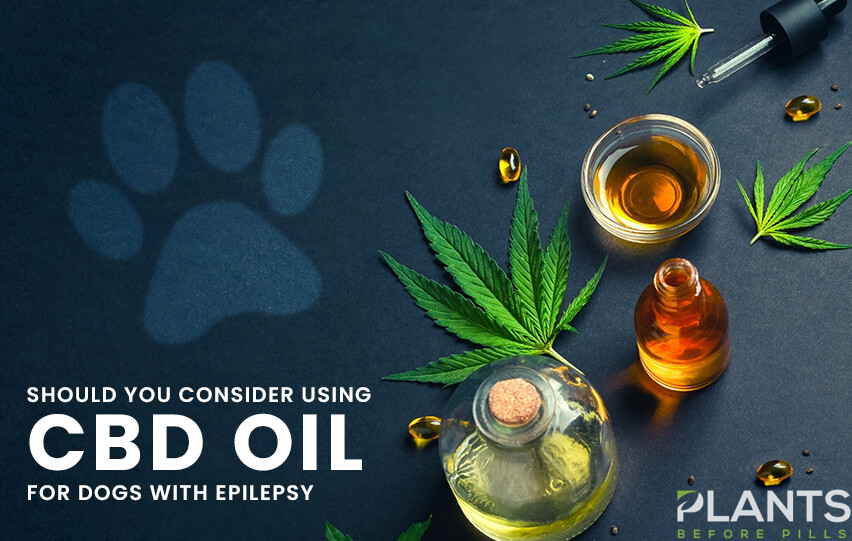 To find out if it is a good choice for your fur baby, here's what you need to know about CBD for Dogs.
For many people, dogs are more not just furry animals, but also a beloved companion and a family member. This is why pet parents do their best to help their fur babies live a full and healthy life. However, there are cases in which these beloved animals get sick. In some, they have internal problems that can affect their quality of life. This includes epilepsy.
Scientists are looking into the potential of cannabidiol, a highly medicinal component of the cannabis plant, in treating epilepsy in dogs.
CDB for Dogs: What Can It Do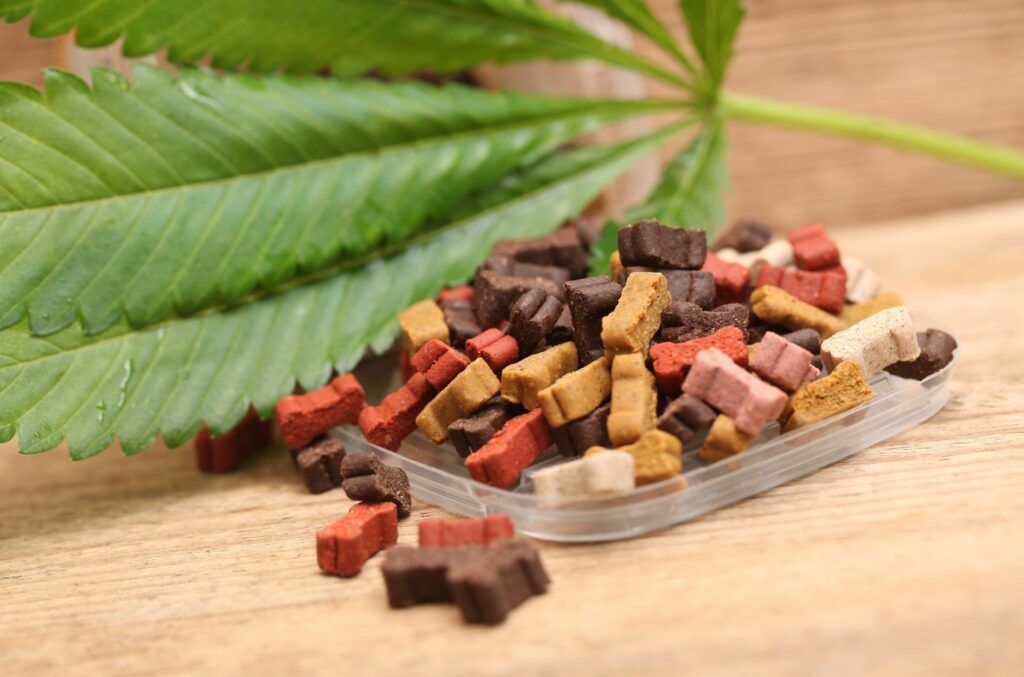 This cannabinoid is known for having the most potential when it comes to health benefits. Research in humans shows that CBD oil is an effective anti-inflammatory, painkiller, mood enhancer, brain booster, and sleep aid. It has also shown potentials in regulating cholesterol, managing nausea and vomiting, and stimulating appetites.
Because of its medicinal effects, many cannabis producers have come up with different products for humans and pets alike. For your animal companion, your choices include topicals, treats, and oils infused with this cannabinoid.
CBD and Epilepsy
Now, you might be wondering why pet parents and researchers are looking at hemp oil as a treatment aid for epilepsy. This rests on its anti-inflammatory properties in humans and dogs alike. Keep in mind that in many cases, epilepsy is caused by inflammation in the nervous system. The is true in dogs, although there is a type called idiopathic epilepsy which comes without any known cause.
As a cannabinoid, CBD is effective in treating inflammations because of how it interacts with the human body. The body has an internal system designed to absorb and process cannabinoids from internal and external sources. This system is called the endocannabinoid system, and it has receptors in different parts of the body including the nervous system.
Incidentally, dogs also have an endocannabinoid system. They have receptors in different parts of the nervous system including the cerebellum, brain stem, and the medulla oblongata.
So, is CBD Effective for Epileptic Dogs?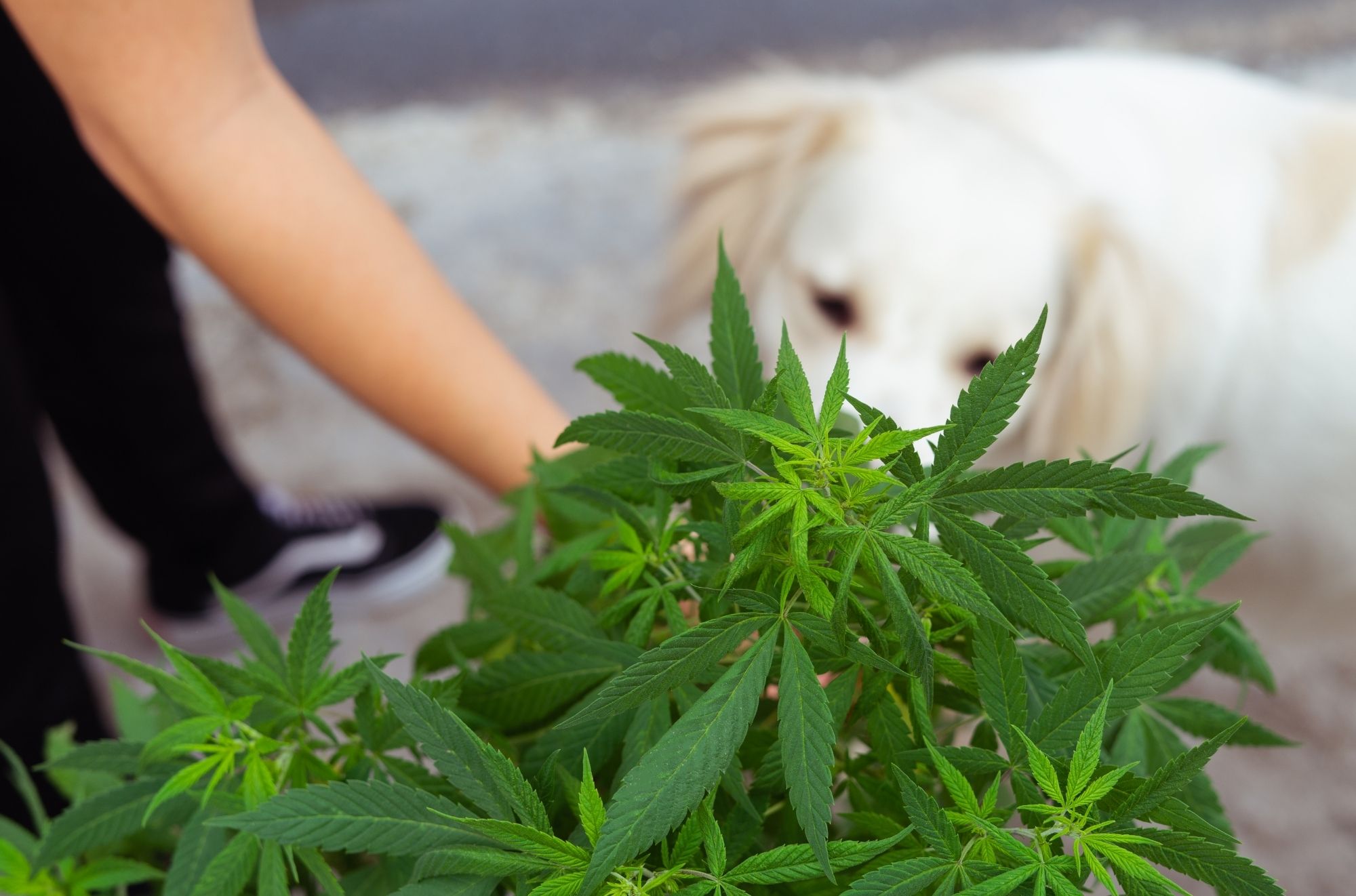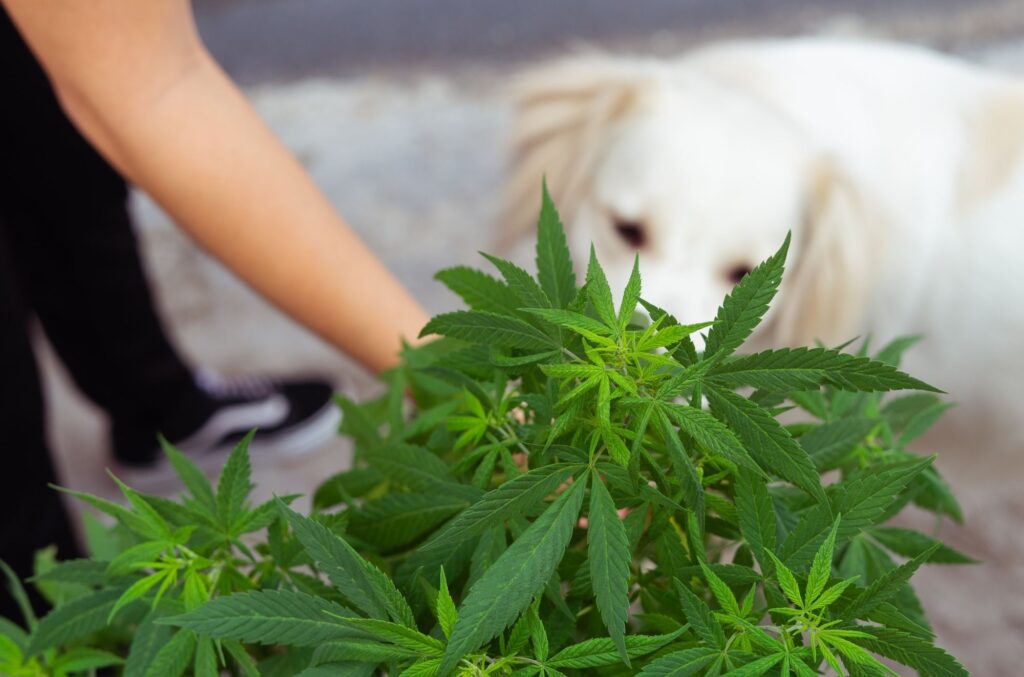 Given that the canine body has its own system to process cannabinoids, it is reasonable to wonder if cannabis oil will have similar effects for these animals. According to studies, the answer is yes. A study by Dr. Stephanie McGrath, a neurologist at Colorado State University's James L. Voss Veterinary Teaching Hospital, showed promising results in treating dogs with epilepsy using CBD.
Her findings show that 89% of the dogs who received this cannabinoid in a clinical trial saw decreased instances of seizures. This promising result allowed the doctor to adjust the dosages of CBD, which is currently helping in an on-going clinical trial.
Some Reminders
For pet parents, it is important to note that veterinarians cannot prescribe, sell, administer, or recommend cannabidiol to animals because of current federal laws and varying state laws. However, there are CBD products designed for animals in the market, giving owners the option to use them for their beloved pets.
Because of this, fur parents are expected to exercise caution when letting them consume CBD for dogs. Keep in mind that proper dosage is important, especially as going over the recommended dose can have side effects. Moreover, make sure that the products you use have minimal THC to avoid ataxia.
The Bottom Line
Pet owners have the option to use CBD hemp oil to help treat their pets with epilepsy. With the positive effects shown in trials, this may be a worthwhile choice, especially if you are looking to increase your baby's quality of life.
CBD Coconut Oil & CBD Oil Dog Treats [VIDEO]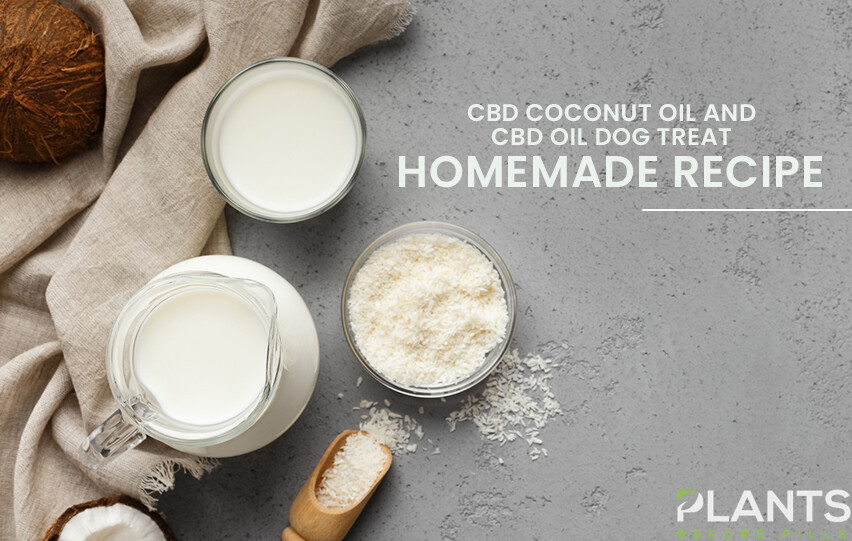 If your dog is suffering from anxiety, arthritis, skin disease, and other health issues, then giving CBD is a great and easy way to treat those issues. This video shows us how to make CBD Coconut oil, which can be used to make delicious and organic CBD Dog Treats. This dog treats recipe is made from ingredients that one can easily find in the local market.
CBD for Cats: What You Need to Know [VIDEO]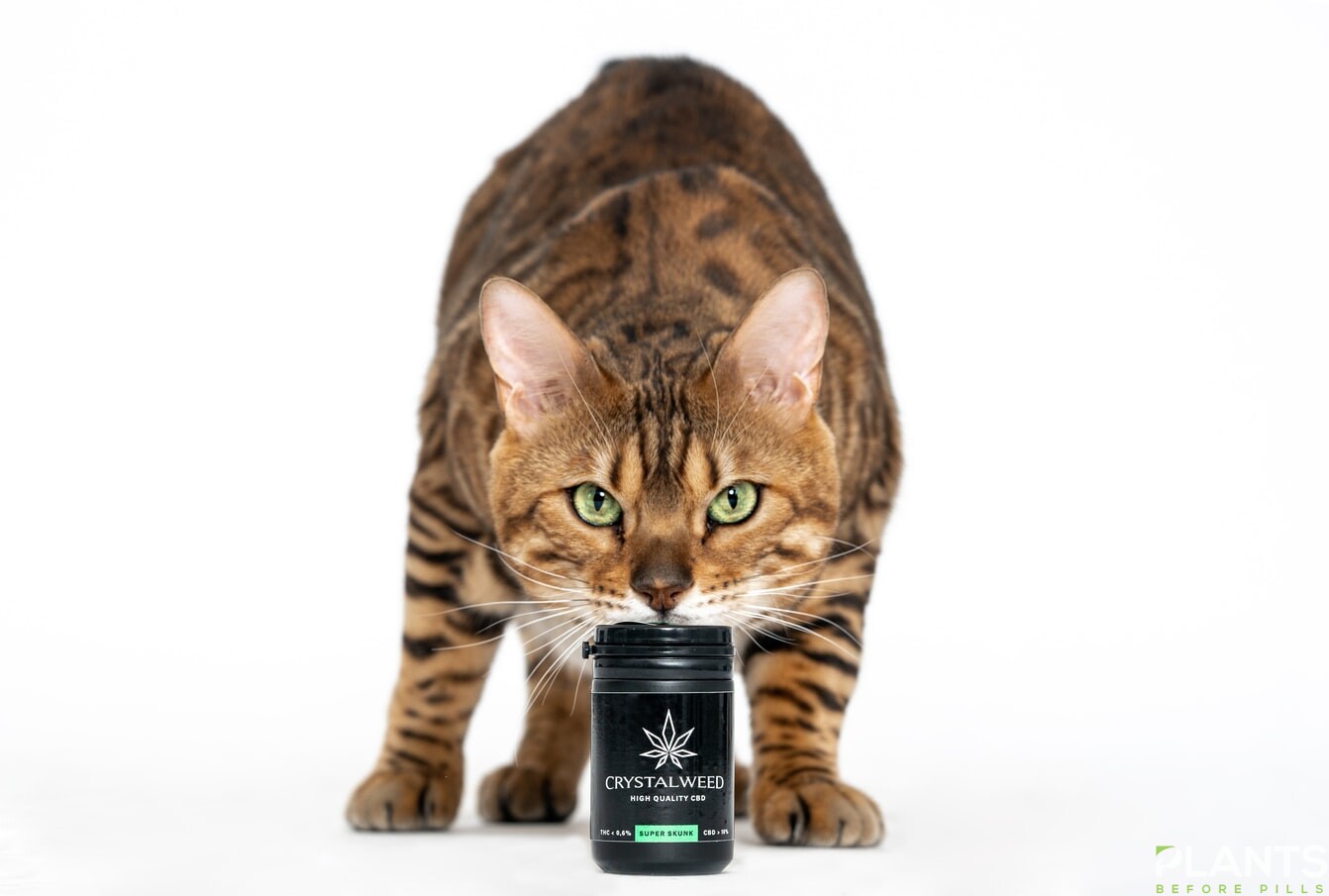 CBD is becoming more widely used to help pets with anxiety, arthritis, mood disorders, and other health issues. However, how does it specifically work on cats? Before considering CBD for cats, watch this video first. Also, always remember to consult your veterinarian first before attempting to give any sort of medication to your pet.