The Benefits Of CBD Treats For Dogs!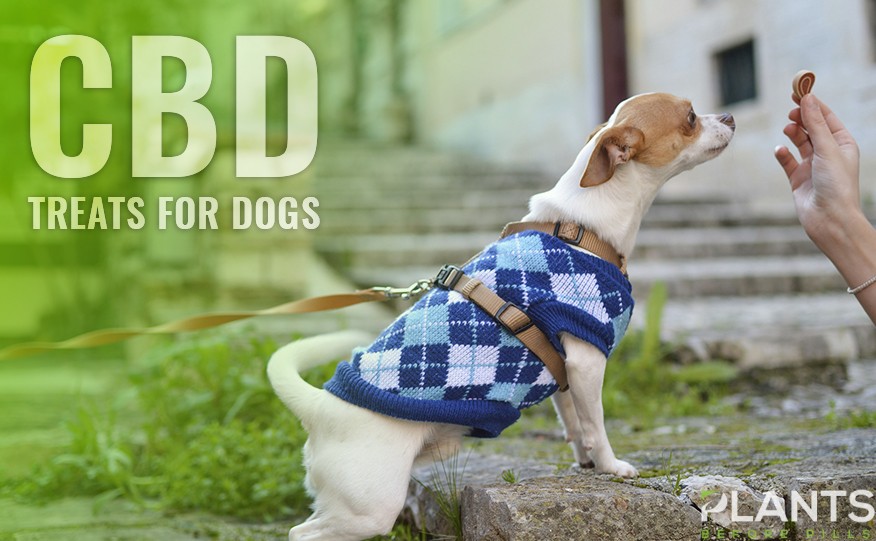 It seems that everywhere you look these days, people are talking about CBD and the potential health benefits that it offers, but did you know that CBD is good for our pets too?
CBD is increasingly becoming a popular addition to health, beauty, and wellness products around the world. Many people are calling this versatile natural compound the next superfood because of the different benefits which it could potentially offer.
Before we cover the potential benefits, which CBD dog treats could offer your pet, we'll discuss what CBD is and why it's safe for your furry friend.
What Is CBD, and How Does It Work?
Cannabidiol (CBD) is a natural compound (cannabinoid) which is found in both the marijuana and hemp plants. Both plants belong to the cannabis sativa plant family. Unlike the other more widely known cannabinoid tetrahydrocannabinol (THC), CBD has no psychoactive properties and won't get you or your pet high.
Industrial hemp plants are high in CBD, but low in THC. They only contain a maximum of 0.3% THC. After the 2018 US Farm Bill, it is legal to grow hemp and produce hemp at a federal level across the United States.
CBD and other cannabinoids interact with the body's endocannabinoid system (ECS). The ECS is made up of a series of receptors spread throughout the body and central nervous systems. Cannabinoids bind with the receptors in the ECS, which cause a chemical reaction. Dogs and cats also have an endocannabinoid system, just like humans!
One of the advantages of CBD is that it's incredibly versatile. There are a variety of different delivery methods available for people to choose from, and it has only rare reports of any harmful side effects. One of the side effects which veterinarians recommend pet owners look out for is diarrhea. If your dog suffers severe diarrhea after consuming CBD products, then stop immediately and reduce the dosage.
Are CBD Dog Treats Safe For My Dog?
Even though there are only limited studies into CBD and dogs, many veterinarians are recommending that pet owners try CBD. One study which was conducted by Colorado State University found that healthy dogs didn't have any adverse side-effects after consuming CBD.
There is also a lot of anecdotal evidence from pet owners available online, which speaks about the potential health benefits of CBD and how using CBD products helped their pets.
If you have been thinking of trying CBD dog treats, then one product which is worth looking at is Xtracted CBD's range of freeze-dried chicken pet treats. They are produced from hemp that is grown in the United States, grain and gluten-free, made using free-range chicken and contain full-spectrum CBD oil that includes CBG, CBN, and CBDA.
Are Hemp Oil and CBD Oil the Same Thing?
Many people incorrectly believe that CBD oil and hemp oil are the same things, but they aren't. Hemp oil doesn't typically contain any CBD and is usually made from the hemp seeds. CBD oil, on the other hand, does include the active cannabinoid CBD.
It's essential to understand what you're buying and that you don't incorrectly purchase hemp oil, assuming that it will contain CBD. A lot of pet owners choose to buy hemp oil as a natural supplement to promote health and wellness in their pets.
Always buy your CBD pet treats and CBD products from reputable companies that stand behind their products and offer transparency on all their CBD products. Look for CBD companies that provide third-party independent laboratory reports.
How Could CBD Treats for Dogs Help?
Just like we mentioned above, dogs gave an endocannabinoid system like humans. Many people believe that the endocannabinoid system is responsible for maintaining homeostasis inside the body (overall health and wellness). When the body isn't producing enough endocannabinoids, it can be replaced or boosted with phytocannabinoids such as CBD.
The ECS is made up of a series of receptors that are spread throughout the body and the central nervous system. The cannabinoids, such as CBD, bind with these receptors, which creates a chemical reaction.
There are a variety of potential health benefits associated with CBD and dogs. Some of the reasons why pet owners are giving their dogs CBD treats are:
Situational Anxiety and Stress
Moderate to Severe Joint and Muscle Pain
Chronic Inflammation
Arthritis and Joint Pain
Epileptic Seizures and Spasms
Digestion and Appetite Problems
Nausea
Side-effects associated with Cancer Treatments
There are currently a variety of different studies that are underway into the effects and potential benefits of CBD on animals. While there isn't a lot of research, it is a rapidly expanding sector, and you should stay tuned for more new studies that are being undertaken into the potential health benefits of CBD and other cannabinoids.
Many studies into the potential health benefits of CBD are conducted on rats and mice, which have similar internal systems. While we are hopeful that more studies will be undertaken into how CBD could potentially help dogs, we'll have to be patient.
What Should You Look For When You're Purchasing CBD Treats for Dogs?
Whenever you're looking at purchasing CBD dog treats for your dog, there are certain things that you should be focusing your attention on. The CBD industry is rapidly expanding across the United States and around the world. This rapid growth has led to a lot of new CBD companies entering the market.
There are vital factors that you should consider before buying CBD products for your pets. Below we'll list some of the questions and answers that you should be asking whenever you're deciding to buy CBD dog treats.
Are they organic? All premium CBD dog treats are made using hemp plants, which are grown organically. This means that they're free of herbicides and pesticides, non-GMO, and produced using eco-friendly and sustainable farming practices.

How is the hemp processed? Avoid companies that use dangerous solvents to extract the CBD from the hemp. Look for companies that use CO2 extraction or cold-press extraction to get the cannabinoids from the hemp plants.

Do they offer transparency? Look for companies that provide transparent third-party laboratory testing of all their CBD products. They will usually display the test results for all their CBD products on their websites or include them with packaging. You also want to shop with companies that use organic ingredients and supply a complete and detailed list of all the ingredients in their products.

What is the THC level? You need to ensure that the CBD dog treats you buy for your pets are either less than 0.3% THC or 100% THC free. If products contain higher levels of THC, then they could be dangerous for your pets. The best CBD products for pets and dogs are made from industrial hemp plants, which are naturally low in THC.
The Best CBD Oil And Treats For Dogs
There are hundreds of different CBD products, and CBD dog treats available online, so it's not always easy to find just one. To make it a little easier we looked at a few different companies and came up with Xtracted CBD's range of CBD products.
Their Freeze-Dried Chicken Pet Treats are produced from hemp that is grown in the United States, grain and gluten-free, made using free-range chicken, and contain full-spectrum CBD oil that includes CBG, CBN, and CBDA. They also offer full laboratory testing of their CBD dog treats, which you can view online here.
The Xtracted CBD Dog Treats use full-spectrum CBD. What is full-spectrum? Full-spectrum contains all the benefits of the complete plant. They include the other beneficial cannabinoids, terpenes, flavonoids, and essential oils. It's believed that by using full-spectrum CBD products, the effects of the CBD are increased. This is known as the Entourage Effect.
CBD Pet Treats For Dogs Conclusion
While there are still more studies that need to be done on the effects and potential health benefits of CBD for dogs, the anecdotal evidence looks good. If you have been trying to treat your dog with conventional pharmaceutical-based medications and aren't happy with the side-effects or results, then CBD could be a natural and safer alternative for your pets.
You must speak with your veterinarian or healthcare professional before altering, ceasing, or stopping any medications that your dog is currently taking. If you have used CBD for your dog and would like to share the experience, then please comment below. We would love to hear your positive stories about how CBD has helped you and your pets.
Pot for Pets: Benefits of CBD Oil for Furry Friends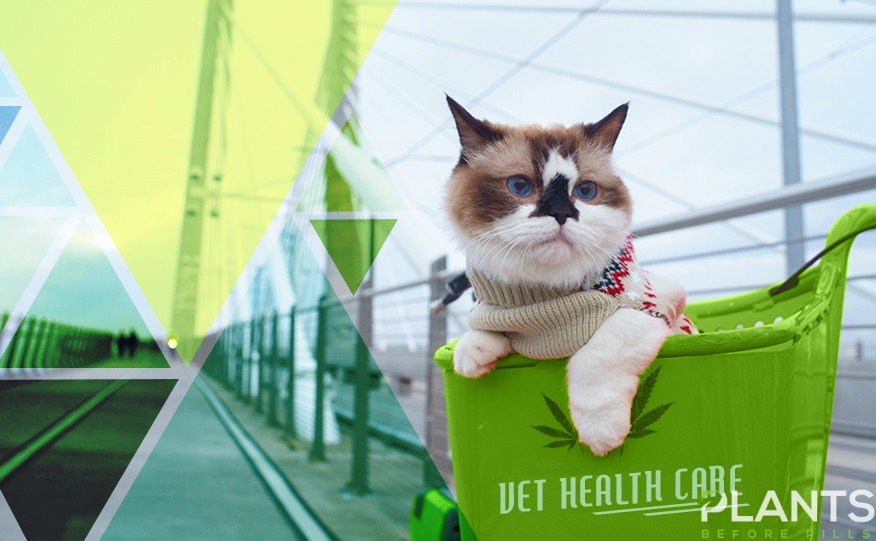 Many American individuals or households consider dogs, cats or other domesticated animals as part of the family. According to data published by the American Pet Products Association, 60.2 million US households own at least one dog, 47.1 million at least one cat and 12.5 million at least one freshwater fish in 2017-2018. In terms of pet population, freshwater fish tops the list with 139.3 million, followed by cats with 94.2 million and dogs with 89.7 million.
Americas' Love for Pets
And these pets are not just a mere companion; they also receive lavish treatment just like a human family member. Americans, particularly millennials, prefer to choose pets over human companions and love interests. According to the Institute for Family Studies, instead of starting a family, many 20-somethings opt to buy dogs or cats. A study by the American Pet Products Association echoed this finding, saying that 73% of this demographic own a pet.
Not only that, since 2012, these cuddly companions are getting a greater share of the personal income of their owners. As of 2017, Americans are spending $70 billion a year on products and services for their pets. Now, pooches and kitties have their spa and grooming day. They also get pampered by their owners with expensive food. In a recent The Wall Street Journal report, millennials are feeding their pets with expensive food than even well-known brands like Pedigree or Purina. In another study, this time by Nielsen, households spend around 37% on pet food every year between 2007 to 2017. With this lavish treatment, dogs and pets are not just best friends for many Americans — they are "fur children" for this cohort.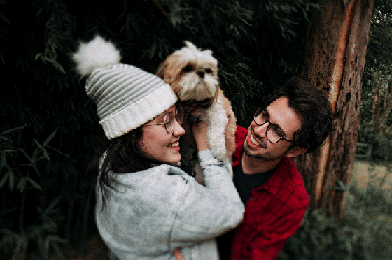 Vet Health Care
As pampered "kids," pets now receive the best health care than in the previous generations. From 1991 to 2015 spending for veterinary care ballooned from $4.5 billion to $35 billion. As the demand for veterinary care surges, experts also forecast the pet health insurance industry to double from slightly over $1 billion in 2017 to $2 billion in 2022. The market is growing at a rate of more than 14% per year.
Pet owners like you can use their coverage to provide treatment to pets, which are getting as costly and complicated as human health care. Nowadays there are diagnostic testing with an MRI machine that costs a whopping $400 per scan. Moreover, veterinarians are now providing treatment to advance clinical conditions in animals. They are now treating dogs for depression and other mental health issues. Cats suffering from arthritis and fractures can now get water therapy.
Not only that, some veterinarians are giving holistic medical treatment to our ailing fur friends. You can now hear clinics that administer acupuncture, aromatherapy, homeopathic, chiropractic, and laser therapy. Some veterinarians also prescribe herbal supplements to avoid the dangerous side effects that your furry friends get from traditional prescription medicine.
CBD Oil for Pets
Just as the pet healthcare industry is booming, so as the medical cannabis industry in humans. Both markets saw exponential growth over the past years, and there are no signs of slowing down. The cannabis industry — particularly cannabidiol (CBD) — is expected to generate $22 billion in total sales by 2022.
In humans, CBD and other substances from marijuana and hemp are providing a host of medical benefits. More and more studies about this wonder therapeutic substance are proving its efficacy. Now that 33 states legalize medicinal marijuana, more consumers are trying to incorporate this compound to their health and wellness regimen as many patients report improvement in their condition after taking cannabis products such as CBD oil and THC oil.
Many pet owners are also giving doses of CBD oil and other products to their pets after hearing testimonials in the news or from their friends and experiencing relief first-hand. They believe that their ailing pets will receive the same benefits just like humans.
The cannabis hype becomes more resounding after the passage of the 2018 Farm Bill that lifts the ban for hemp-derived products, including cannabidiol. Now, pet care companies are including CBD oil in their products. Because CBD has no psychoactive effect, it is regarded safe by medical organizations, including the WHO. The claim of CBD's safety and its numerous health benefits for humans and mammals attract more and more dog owners to buy these products for their ailing furry friends, many veterinarians say.
While some vet healthcare professionals are still doubtful of cannabidiol's potency to pets because of lack of scientific research, many cannabis researchers and veterinary health specialists prescribe CBD oil mainly for the following reasons:
All animals have an endocannabinoid system (ECS). Even primitive animals like sea squirts are found to have cannabinoid receptors, which comprise a considerable part of the ECS. This system in our body is responsible for balance body functions including pain and appetite. It can also influence the development of neurodegenerative disorders, rheumatoid arthritis and even some types of cancer. The CBD can stimulate the ECS, which can result in improved homeostasis and reduction in pain sensation and inflammation.
CBD has no harmful effect on animals
Unlike THC, the other compound from cannabis with health benefits, CBD gives no "high" on animals. THC oil and other products can be dangerous to animals, said Dr Gary Richter, a veterinarian of 20 years and a cannabis researcher for pets in an interview with GreenState. He said that even a minute quantity of THC in the blood of animals could lead to various complications, including death.
CBD Health Benefits for Pets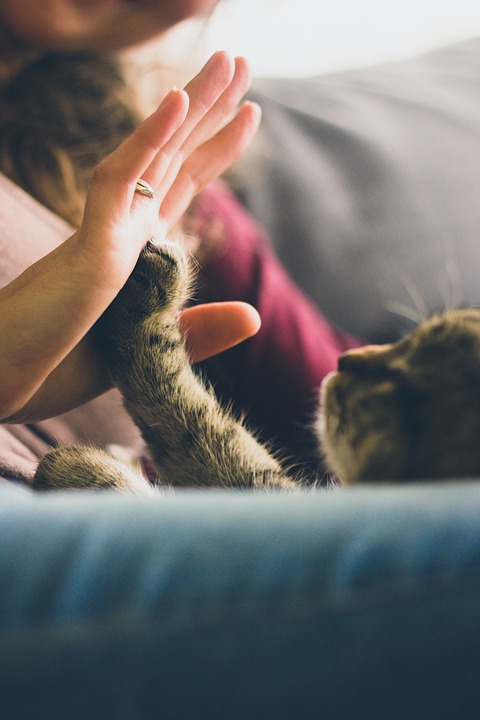 Veterinarians and cannabis experts who look forward to the CBD as medication for pets say the compound can provide the following health benefits for animals:
Relieves chronic and severe pain
There is no other devastating sight for a pet lover than seeing a furry friend wriggling in pain. Injecting or administering CBD oil for pain can a potent relief to a suffering pet. The cannabinoid oil can temporarily stop the body from absorbing anandamide, a neurotransmitter that helps lower pain signals in the brain.
Just like humans, dogs and cats too, suffer from separation anxiety and noise phobias. Dogs that experience anxiety show symptoms such as aggression, drooling, panting, urinating or defecating in the house, destructive behavior, excessive barking, restlessness, compulsive behaviors, and depression. If not treated, an anxious pooch might either act aggressively toward people or become withdrawn or inactive. CBD calm the mind and relieve stress.
Has a potent anti-inflammatory property
Cannabidiol also has an anti-inflammatory property. For many researchers and doctors, this property is one of the main reasons this substance is highly useful in healing a wide variety of health issues.  Aside from reducing the pain from arthritis, CBD can also treat multiple sclerosis, irritable bowel disease and other conditions brought about by inflammation.
Stops Nausea and Vomiting
Nausea and vomiting can lead to many worrisome symptoms like lack of appetite, diarrhea, dehydration, rapid weight loss, and fatigue. Many studies have proven that CBD hemp oil can control nausea and vomiting while improving appetite.
Treats Seizures and Epilepsy
According to estimates, around 5% of dogs suffer from seizures. Most dogs with seizures given drugs like phenobarbital and potassium bromide, which can be extremely harmful to their liver and other organs. One of CBD's most popular uses is its capacity to help treat seizures, spasms, tics, and tremors. Some studies even showed the cannabinoid oil is instrumental in restoring order to neurons that causes the seizures.
Cannabidiol is beneficial for the heart of both humans and pets. Studies found that this compound can limit the damage from dysfunctional blood vessels and irregular heartbeat. This compound can also protect blood vessels from getting damaged and dilation of the arteries.
Protects the nervous system
Like humans, many dogs also suffer problems in their nervous system such as amyotrophic lateral sclerosis (ALS), Alzheimer's disease, Parkinson's disease, and other neurodegenerative diseases. Cannabidiol has the amazing capacity to restore damaged brain parts.
Like humans, cancer and malicious tumors affect pets. Many animals receive chemotherapy as a treatment for this fatal disease. However, this treatment can lead to a variety of side effects, including fatigue, diarrhea, vomiting, and loss of appetite. CBD can relieve pets from these side effects. What's more, some studies prove the compound has anticancer effects on their body.
Recommended Dosage
Giving CBD hemp oil to your pets should be guided by a veterinarian. First, you should consult a veterinarian to make sure that the compound will not interfere with your pet's treatments, medications or health conditions.
Most veterinarians prescribe an initial dosage of 1mg of CBD for every 10 lbs. of the pet's body weight, once or twice a day. You can gradually increase the dosage of CBD every week until you see progress in their health. Also, take time to monitor your pet for hours after giving them CBD to ensure they are okay.
CBD oil provides a wide range of benefits for humans and pets alike. Just make sure to consult with veterinarians to avoid putting your pet pals in danger.
What Not to Do When Feeding Your Pets Cannabis Products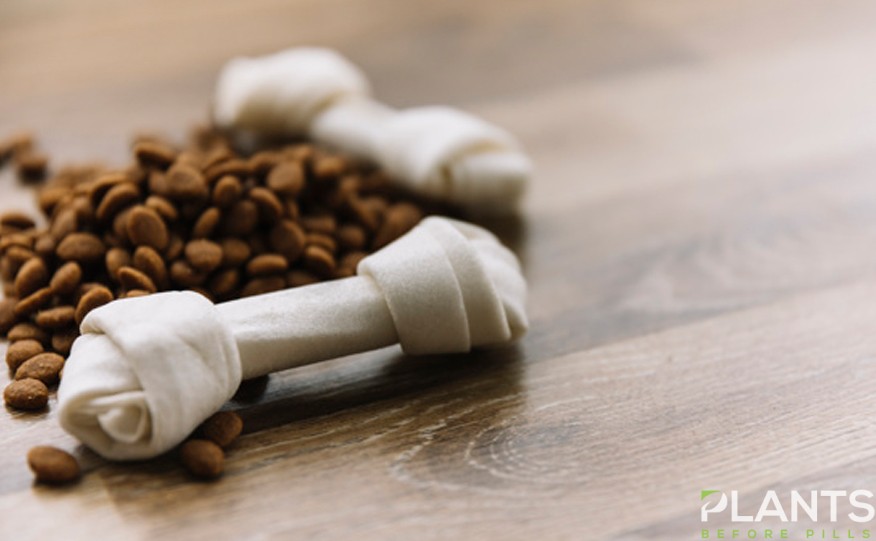 A wide variety of cannabis products are now available in various markets. In North America, legalization is reaching new heights for the cannabis industry. The United States has been legalizing the plant for medical and recreational uses in many of its states, while Canada has recently implemented what is known as Cannabis 2.0, making edibles legal in the country.
In light of the legalization of cannabis edibles in Canada, veterinarians are expressing concern about the wellbeing of consumers' pets. According to a veterinarian, there is a spike in the number of pets brought to their clinic due to marijuana consumption.
While the cannabinoid CBD does offer a range of benefits for your beloved pets, this concern remains valid. If you consume cannabis-infused products on a regular basis, it is Here's what you should NOT do when you want to give your beloved animal friends some cannabis products:
The Donts When Feeding Pets with Cannabis Products
#1: Feed Your Pets THC
One of the most important things you should refrain from doing is to feed your pets any product that contains THC, the psychoactive compound in the plant. Keep in mind that this cannabinoid is harmful to dogs and cats. Researchers found that it has a moderate degree of toxicity for animals, making it a big no-no to feed THC to your animal companions.
On the other hand, CBD is known to benefit pets. This compound has been found to help dogs and cats remain calm during stressful situations. Moreover, it is able to relieve various pains and aches, especially for ailing animals. Medical conditions that are can help treat includes cancer, seizures, and arthritis among others.
However, it is important to remember that some CBD oil products made for humans may contain minimal (or more) amounts of THC. This is why you should only give your furry friends CBD treats for dogs and cats, as these are produced to contain only minimal amounts appropriate for animals.
#2: Leave Cannabis Products Unattended
If you have been making a conscious effort not to give THC to your animals, then you are a good fur parent. However, if you consume edibles that contain this compound, you need to be careful of another thing: leaving your products unattended.
Remember that your pets are not capable of distinguishing whether an item is suitable for them or not. Most of the time, they will consume any foodstuff that they can have access to. In fact, they sometimes even steal food right under your nose!
So, make sure that you do not leave your edibles lying around, even CBD-infused ones. As mentioned above, CBD products for humans can contain THC. Aside from THC, these products can contain other substances that can harm them such as xylitol (an artificial sweetener) and chocolate.
#3: Wing the Dosage
When humans consume CBD, it is important to note that effects may vary depending on the person, as well as the amount of product they consume. While you can experiment how much you can ingest to get your desired effect, you cannot do the same for your animal companions. Remember, their bodies are relatively smaller compared to humans, thus can respond strongly to a dosage that is considered small for humans.
For your pets' safety, you can follow a dosing chart. Animals that are around 10 pounds should be given a low dose of 1mg, medium dose of 3mg and a strong dose of 5mg. You can increase the amount as your pets' size increase. For good measure, why not just go and see a vet?
As much as we love the plant, it is always important to keep a safe and healthy environment for your pets. To make sure that this happens, refrain from doing the things above and you will be a good fur parent.
CBD Treatment for National Canine Lymphoma Awareness Day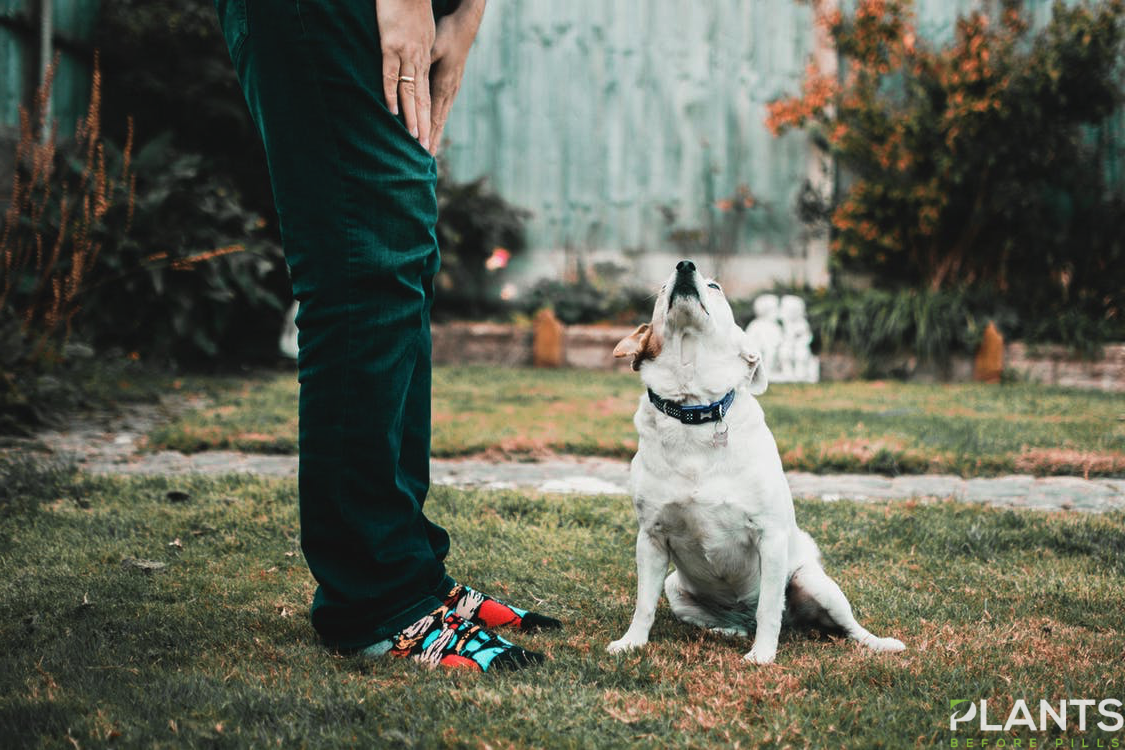 Humans and dogs have been companions for thousands of years now. These animals are even regarded as humans' best friends. From being great farm helpers to being caring support animals, dogs definitely play a huge role in many peoples' lives.
On November 7, we will be recognizing the National Canine Lymphoma Awareness Day. This type of cancer makes up around 7 to 14% of all cancers in dogs. If you are worried that your favorite animal friend can suffer from this disease, here are some things you need to know about canine lymphoma and how to treat it with CBD.
What is Lymphoma in Dogs?
Lymphoma is known as one of the most common types of cancer among humans and dogs. Just like in people, canine lymphoma affects the dog's lymphatic system. This condition occurs when the cancer cells come from lymphocytes, white blood cells that are meant to help the immune system in fighting infections. This type of cancer is usually found in the lymph nodes, spleen and bone marrow, as these organs have high concentrations of lymphocytes.
How can CBD help treat Canine Lymphoma?
Now that you know what this disease means for your animal companion, you might be curious as to how you can alleviate their suffering in case it gets lymphoma. Of course, going to your veterinarian and getting traditional treatments can help treat your dog's condition. However, you should also check out what CBD oil for dogs can offer. To understand how cannabidiol can help treat your furry friend, check out the facts below.
CBD is a notable cancer treatment for humans
Before we go and tackle how this substance can help your beloved canine friend, it is first important to know what to expect from this cannabinoid. The first thing you need to understand is that cannabidiol is already being used to treat cancer in humans. In fact, cancer and its symptoms are listed as one of the debilitating and chronic medical conditions that medical marijuana can treat.
Researchers have shown that the cannabinoids derived from the plant are helpful in relieving nausea and vomiting due to chemotherapy. Moreover, these cannabinoids are known to improve appetite to fight weight loss, while also relieving pain and aches of the patients.
Canines have endocannabinoid systems
Now, cannabidiol may be effective for humans but is it effective for dogs? The answer is yes. The reason why cannabis and its compounds are so effective in people is that the human body has an endocannabinoid system which is not only designed to receive cannabinoids, but also produces its own, called endocannabinoids.
The good news is canines have this system as well. This means that you can give this substance to your dog and expect similar results. Just keep in mind that dogs' bodies are much small than humans' so they require smaller amounts than humans would need.
The medicinal effects of CBD products can apply to dogs
As mentioned, medical marijuana is used to treat cancer in humans. Because dogs have their own endocannabinoid systems, you can bet that the effects of cannabidiol in humans can also apply to canines. So, if your dog will undergo chemotherapy, the nausea-, vomiting- and pain-relieving effects of CBD will definitely help. Moreover, some benefits of hemp oil for dogs include better sleep and calmness, which can greatly help your canine friend adjust.
Meeting your canine friend can be one of the best things that happened in your life. In fact, there are likely more devoted to you than you are to them. By taking care of them with cannabidiol in their time of need, you are making sure that they feel the love and care they have given you.