CBD Oil for Dogs – How It Works and Why Use It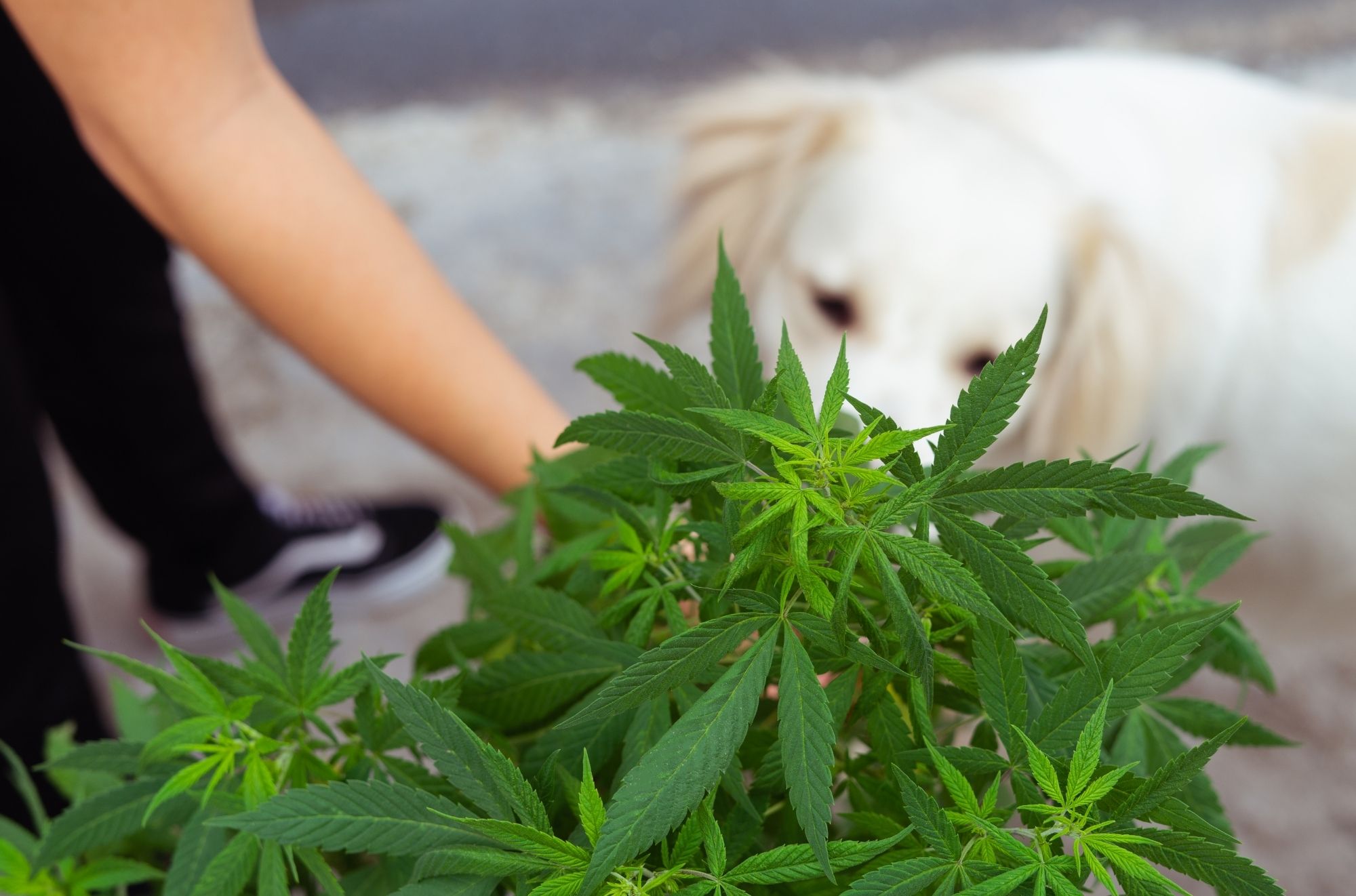 CBD or cannabidiol is the latest cutting-edge supplement being used therapeutically for pets – including dogs, cats and horses. Why is this? The reasons are many, but it's been found to be one of the most powerful health-promoting supplements today. CBD oil acts on the endocannabinoid system present in all mammals including your dog. This system aids in regulating a range of processes in pets like dogs – from immunity to skin and hair health. It may be the next key in improving and protecting the wellbeing of our pets. Best of all, it's not addictive, highly nutritious and aids in improving the coat of your dog's fur. It's still being researched currently in clinical trials however much of the anecdotes from dog owners suggest the potent anti-inflammatory and homeostasis promoting benefits of CBD. Let's look at why your dog might need it and where to buy it in Australia.
If you're reading here, you're likely asking yourself what the best full spectrum CBD oil is for dogs and how to provide it to them. The good news is – we've got you covered. We'll look at what the different forms of cannabis extract oils are, how it gets produced, and what the different ways to take this health supplement for your dog look like – from capsules, edibles, oils and more. We will also cover its top benefits for your pet and how these effects occur to keep you in the know. Its beneficial applications are as broad as physical issues like arthritis in dogs to mental problems like depression.
Skin Irritation and Skin Problems
The most common skin condition of pets is pruritus (itchiness). The condition can be so bad that pet owners turn to euthanasia. Now cannabidiol may offer an option. Sensory nerve fibres from the skin contain cannabinoid receptors. Researchers found that cannabinoids applied directly to the skin can significantly reduce itching in humans. Other studies have also found that cannabinoids can protect against contact dermatitis.
Besides these conditions, there is also limited evidence that cannabinoids may be helpful in the prevention or treatment of liver disease, kidney disease, and lower urinary tract infections. Much more research needs to be done to both uncover their full potential as well as sift out false leads. Cannabinoids are not miracle workers. They are not going to cure cancer— but they just may slow it or make it more bearable. Or maybe they will cure it in its early stages—we just don't know yet. There's no evidence of cannabinoids being helpful in other major health issues of canines, heart disease, or that they can combat common hereditary conditions such as progressive retinal atrophy, hip dysplasia or patellar luxation. But they may help alleviate anxiety from breathing or visual problems, or inflammation and pain from joint problems. Cannabinoids like CBG and CBN are not miracle workers—they won't fix everything—but for dogs with problems they do work on, they just may be highly effective.
It's apparent that full spectrum CBD oil is becoming a vital tool in the fight against health issues—but even more important is their value in maintaining health. Cannabinoids prevent and combat common complaints of aging, including diminution of mental capacities, anxiety, lack of appetite, and inflammation and pain associated with arthritis. But beyond that, cannabinoids may simply make pets feel better, improving their comfort, mood, activity and appetite, so they feel and act like a younger version of themselves—and maybe even better.
When your pet is more active, has better mental clarity, better muscle tone, better nutrition and maintains a proper weight, those factors contribute to better health, better quality of life, and longer life. Even in younger pets, cannabinoids play an important role in maintaining homeostasis. Foremost among cannabinoids' benefits for healthy pets is their reduction of inflammation, as inflammation can bring on a host of problems including pain and arthritis. Cannabinoids are better used as a part of a holistic approach to pet health, not simply a therapy to turn to when things go wrong. Unlike humans, pets can't tell you that they feel lethargic, depressed, or confused. Once owners notice such things, the condition is usually advanced.
Nor can they go out and hunt for plants or foods that may contain nutrients missing in their diet. It's up to us to supply a balanced diet with any supplements their body may be lacking. Especially considering the possibility of endocannabinoid deficiency syndrome, the prudent practice is to give our pets' bodies access to some of the most important natural compounds for their health and well-being: cannabinoids.
How it works
Different cannabinoids found in full spectrum hemp oil can help benefit your dog's health and wellbeing through their interaction with the endocannabinoid system. This system supports and strengthens the immune system, metabolic and cell health plus homeostasis (also found in dogs). In other words, it assists in maintaining wellbeing and balance within the body and mind. What's becoming more and more clear over time is the endocannabinoid system can assist dogs in numerous ways from improving sleep quality to enhancing immunity and mood.
How does it work? The system consists of many receptors across the body and brain of both humans and dogs. These are known as the CB1 and CB2 cannabinoid receptors. CB1 types are found primarily in the body, including the gut, spleen, skin and other important organs. CB2 is primarily found in the brain, spine and brain stem. Both play an important role in the system's function. When cannabinoids like CBD or THC are consumed it triggers these receptors. This causes them to release endocannabinoids, powerful anti-inflammatory and anxiolytic (anxiety reducing) compounds that assist with a range of health issues. Most important of these is anandamide which can help dogs with everything from pain reduction to improvements in arthritis symptoms.
If you're reading here, you're likely asking yourself what the best way to get these benefits for your dog is. Full spectrum CBD oil containing cannabidiol is known to be the top way to trigger the endocannabinoid system. The name full spectrum denotes oil products taken from the whole hemp plant, meaning it contains a variety of important nutrients including terpenes and flavonoids that contribute to the entourage effect. In both humans and dogs this effect accentuates the action of cannabinoids on the endocannabinoid system, creating more endocannabinoid release and improving health outcomes.
Conclusions on Health Benefits for Dogs
Fifty-plus years of medical research on cannabinoids have produced thousands of studies, revealing dozens of health applications in animals. Hemp oil is the most well-known and often studied non-psychoactive cannabinoid and has been found to be non-toxic, with very few, if any, side effects. Indeed, its effects are the opposite – promoting health, longevity and reducing inflammation for both old and young dogs. We have found in our research that it aids particularly in chronic issues relating to arthritis and other forms of joint or nerve pain. We use ours with our old Labrador daily to help it get the best quality of life.
There are multiple cannabinoids in this healthy and beneficial extract that can potentially provide therapeutic benefits for canines, including cannabidiol, CBD, CBG, CBC and BCP. Endocannabinoid deficiency syndrome may be responsible for health issues in aging pets. Cannabinoids are not just for when your dog is sick or when pharmaceuticals fail. They are a beneficial component of daily nutrition for all pets.
5 ways CBD Can Improve the Quality of Your Life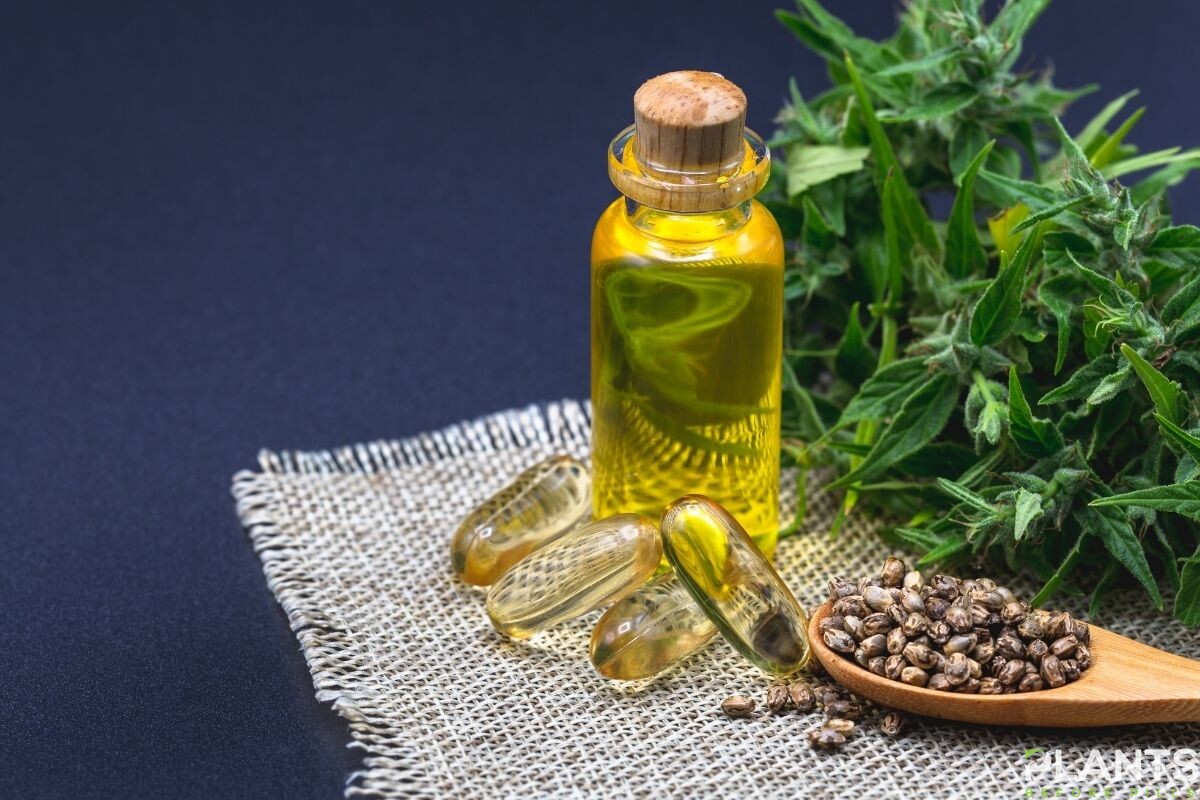 How would you respond if a friend told you they want to start taking CBD? Would the first words out of your mouth be: "Oh, I always think of that when I think of hippies"? My guess is no. That's because CBD has gone mainstream, and people are starting to understand how powerful it can be. CBD has been shown to help balance the body and give users a sense of calm. It can also enhance sleep and focus, decrease anxiety in social situations, and improve overall wellness.
1. CBD is a natural way to improve sleep and focus. CBD can balance the body and help you feel like yourself again. Studies show that CBD helps people fall asleep faster and stay asleep longer. It also helps reduce anxiety in social situations—the perfect remedy for those who suffer from extreme shyness! CBD may be the answer if you have trouble sleeping or know someone who does.
2. CBD can help you achieve your fitness goals too. If you're looking for an edge when training for a triathlon or running a marathon, CBD can help! While it's not been proven yet in clinical trials (it's still considered an illegal substance in some parts of the world), many athletes claim that meilleur CBD has made them stronger than before. CBD has been shown to increase oxygen flow through the body, which means more endurance during workouts and less muscle inflammation afterward. 
3. CBD can help decrease anxiety in social situations. CBD can also help you improve your quality of life in other ways. For example, CBD has been shown to help people who suffer from anxiety and depression. The National Institutes of Health estimates that over 6% of adults in the United States have an anxiety disorder—16 million people! When someone suffers from anxiety, they may find that it interferes with their ability to fall asleep at night or even participate in social situations. CBD works by binding itself to receptors in your brain called CB1 receptors (which are found throughout your body). These receptors control things like pain sensation, mood, and memory function. So it makes sense that when these receptors are activated by something like CBD oil (or any other full-spectrum hemp product), people experience relief from symptoms associated with those conditions listed above.
4. CBD can help with pain management. CBD has been shown to help relieve pain such as headaches, arthritis, and joint and muscle pain. It does that by working with your pain receptors and reducing inflammation in the body. This decrease in pain can help you live a better quality of life and enjoy it pain-free. 
5. CBD can help you relax after a stressful day. CBD can help you relax after a stressful day at the office. It's no secret that relaxation is essential for mental health, and CBD enables you to feel better by causing your body to produce more serotonin. This neurotransmitter affects our moods, emotions, and sleep patterns. It also causes GABA levels (a chemical that inhibits neurons from firing) in the brain to rise, which can help reduce anxiety and stress. This means that taking CBD before bedtime may help make it easier to fall asleep faster! CBD has been shown to reduce stress levels among users who take it regularly, whether it's helping you get through your day at work or winding down after a long day at home with the kids.
Conclusion
CBD is a natural way to balance your body, improve sleep and focus, decrease anxiety in social situations, and help you relax after a stressful day. So whether you're just starting to try CBD products or have been using them for some time now, remember that this is something worth doing for yourself. And if you're not sure where to start, reach out! We're always here for our customers and are happy to answer any questions about which of our products might be right for you.
Why Our Grandparents Should Add CBD Oil to Their Lifestyle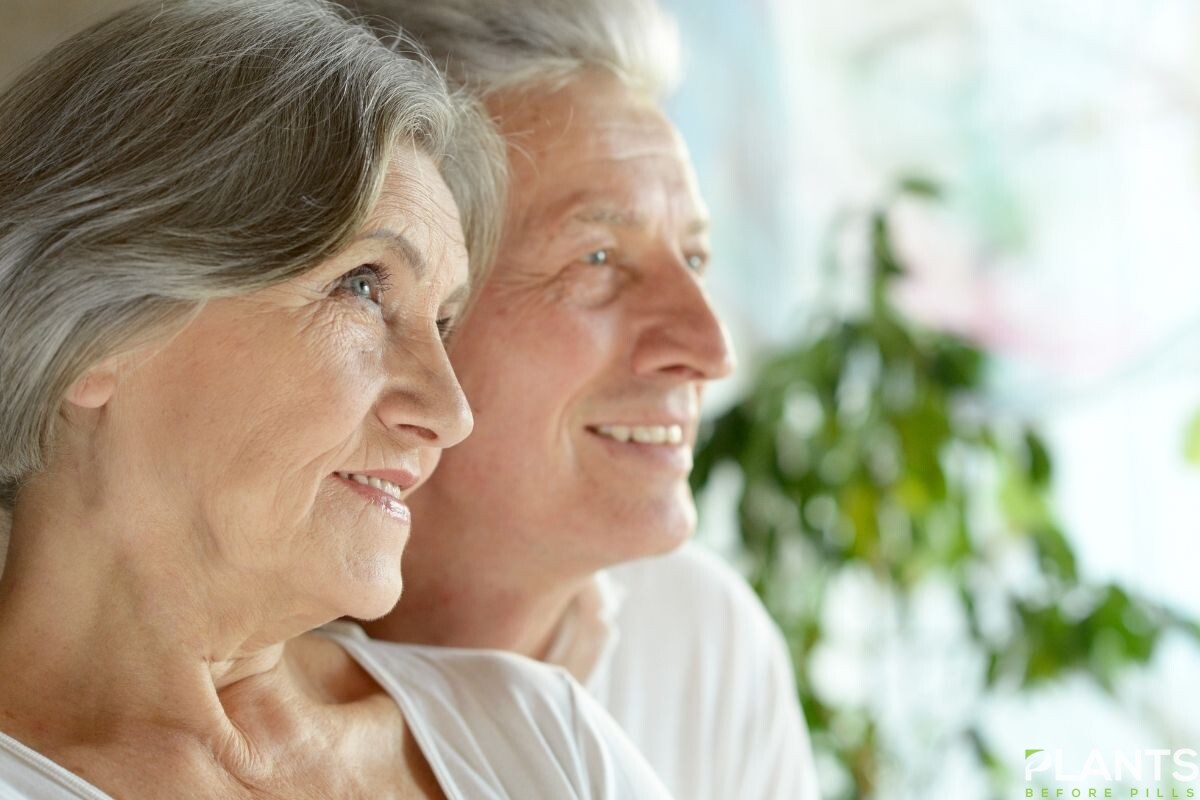 As our grandparents get older, we notice some changes in their bodies. From having more frequent joint pain, degrading muscles, and watching them lose their appetite, these can be a difficult pill to swallow for many of us who love and care for our grandparents.
There's no one way to completely avoid aging and all the effects that come with it. There are, however, some things that can help us manage aging and the symptoms that come with it. One of these is no other than the ever-reliable CBD oil.
Safety of CBD for the Elderly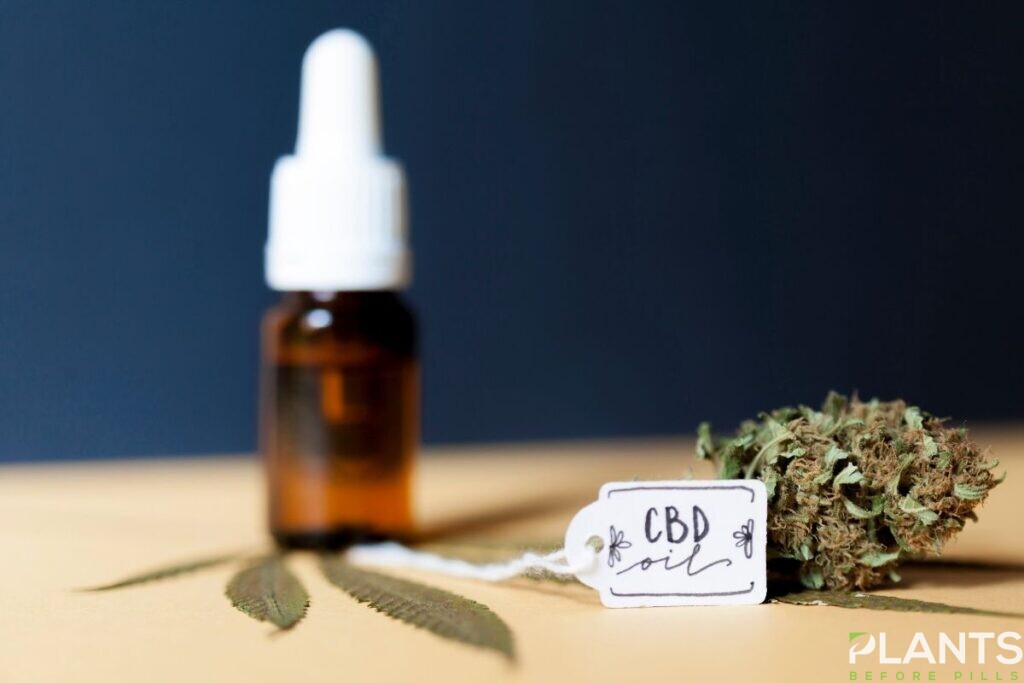 Cannabidiol is a non-psychoactive compound derived from the cannabis plant. Without the presence of tetrahydrocannabinol or THC, this could not get you or your elderly high. This also does not cause an overdose in users and is generally safe to consume even in higher qualities. This entails that CBD oil is safe enough for healthy seniors to use and to add to their lifestyle.
Those who are using a number of medications, however, should first consult their doctor prior to using cannabidiol. This is to ensure that they are fit and healthy enough to use this and to prevent the cannabinoid from interacting with any prescription drug a person may be taking at the moment.
Users should also take great care in only using high-quality CBD products that come from reputable brands and sources for safer consumption. Likewise, starting from a low dosage and working their way up is a good way to start learning what's compatible with their metabolism.
Why Seniors Should Consider Taking CBD Oil
Great for Treating Chronic Pain and Inflammation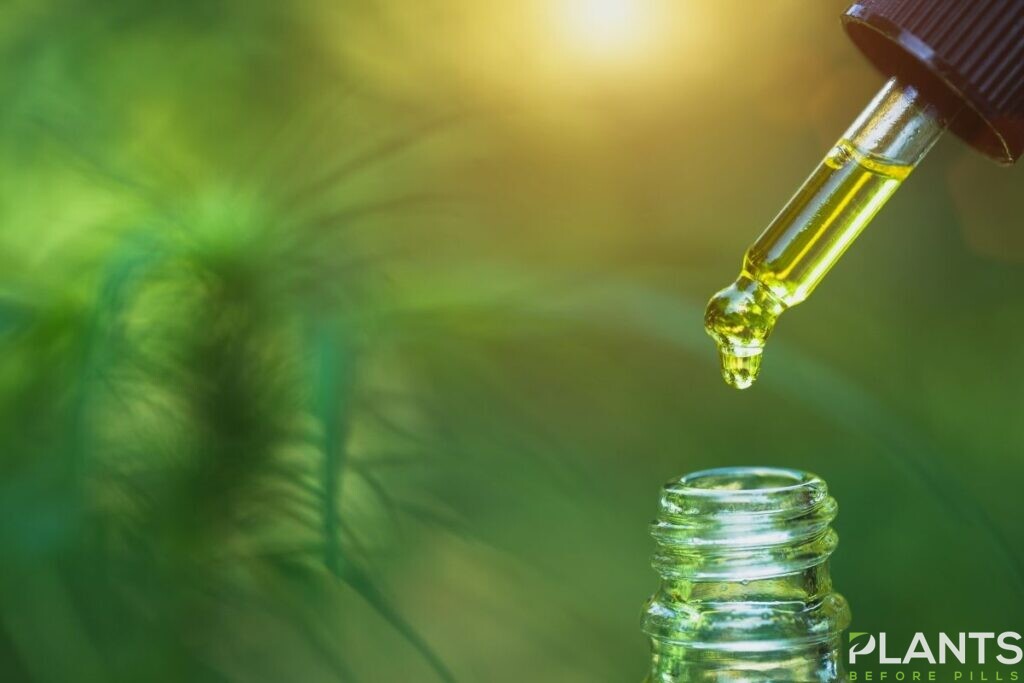 One of the main issues that older adults face in their lives is undoubtedly pain. The older they get, our seniors tend to encounter joint pain and inflammation in their lives, with others dealing with chronic pain.
Cannabidiol can significantly reduce pain and inflammation in users thanks to its anti-inflammatory property. By including CBD products, seniors can improve their quality of life. Many of those taking prescription drugs and opioid painkillers may even find cannabidiol beneficial in moving away from drugs that only promote addiction and cause unwanted side effects.
Appetite loss is yet another problem we normally encounter in older people. Whether these are through anxiety, pain, depression, or other common problems, this could be detrimental to their health.
Taking CBD oil can help stimulate their appetite. It can boost their appetite, particularly when added to food or drink or by taking cannabidiol orally as a type of supplement. With CBD's ability to address nausea, anxiety, pain, and other factors, adding this to a senior's diet may urge them to eat more over time.
Prevent or Slowdown Risk of Dementia
Our grandparents' bodies grow older and alongside this, their brains tend to grow old and deteriorate as well, making them susceptible to dementia or Alzheimer's disease.
While the studies surrounding the use of CBD products on dementia are still limited, there is sufficient research that point's to cannabidiol's effectiveness in easing symptoms associated with the condition. This can help treat their anxiety and depression, sleeping disorders, as well as agitation and motor function.
The Bottom Line
CBD for seniors certainly holds a lot of potential. By adding CBD oil to your grandparents' diet and lifestyle, you can go a long way in helping them deal with different health conditions. Before using these, be sure to consult with their physician first.
CBD Oil Use Cases for Parents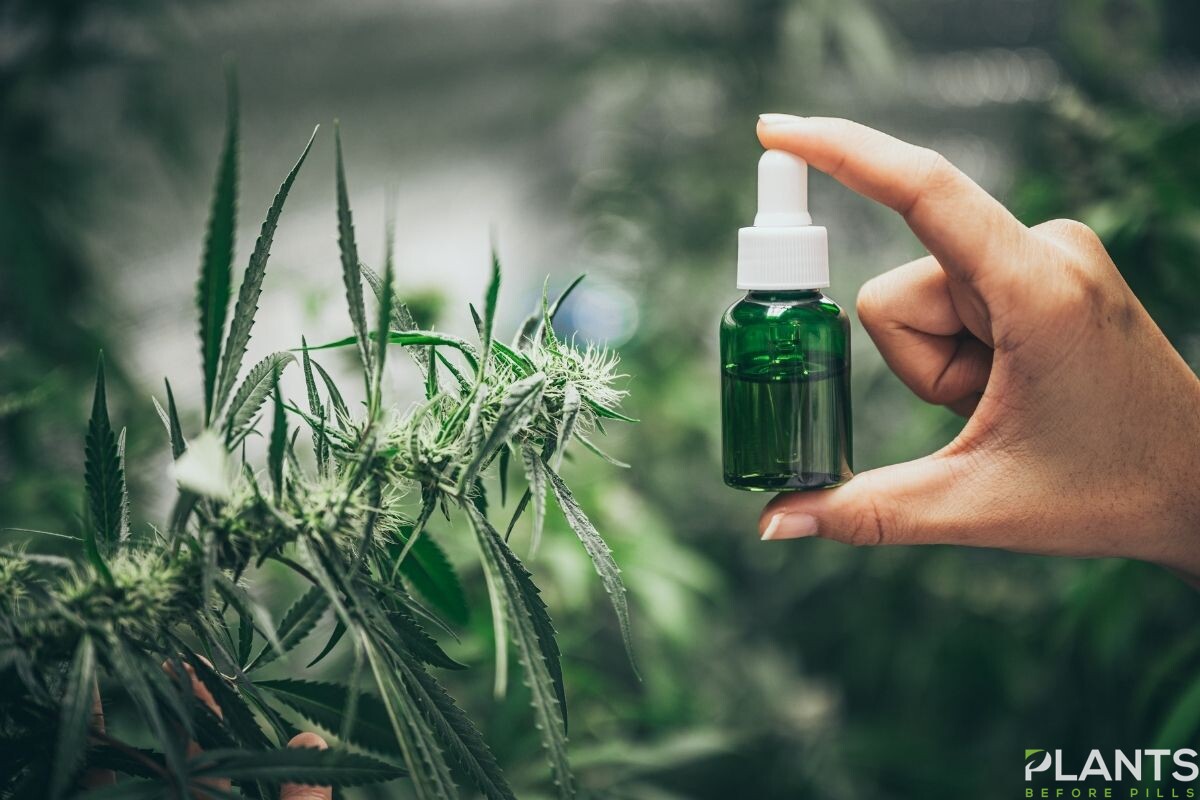 Hemp-derived cannabidiol (CBD) is one of the most easily available cannabis products out there, thanks to the 2018 Farm Bill. For many, CBD oil is the most preferable option because of its sheer accessibility and convenience of consumption.
Patients and typical consumers alike have taken advantage of what this cannabinoid has to offer. A market segment that can benefit from CBD is the parent population. These people know how stressful it is to maintain a household with a child in tow.
Interested individuals can harness the advantages of this cannabinoid as a daily life aid. Wondering how. Check out the benefits below.
Uses of CBD Oil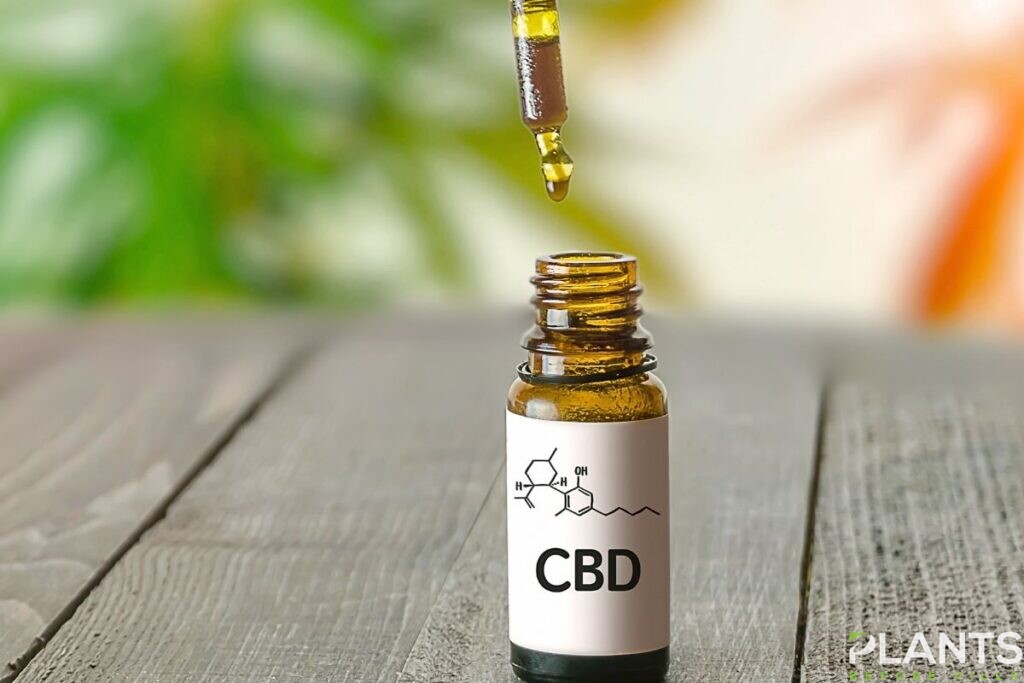 Uplift Mood and Energy
CBD is a non-psychoactive substance that shows the potential in improving users' moods and energy. It has been discovered to have promising effects on anxiety, mood disorders, and depression, just to name a few.
However, it is not only being used clinically, but also as a lifestyle aid that can uplift consumers' moods and improve their energy, when taken at the right time. Using this in the morning when users need a boost can be a good choice for parents, especially daily house chores and work can be pretty tiring.
Relieve Muscle Ache and Other Pains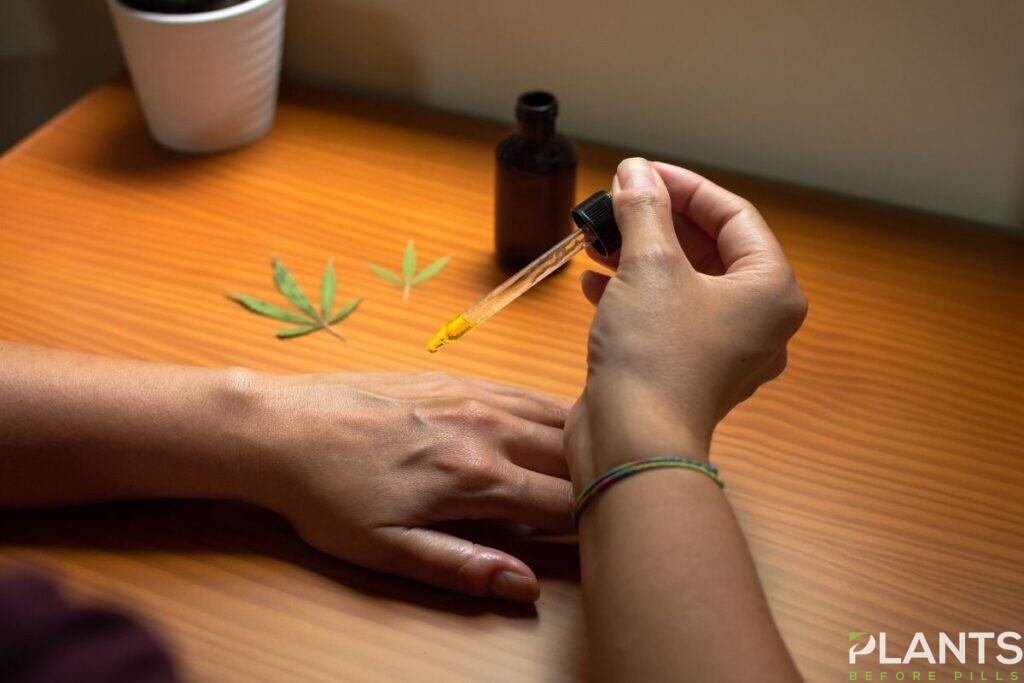 Working day in and out can result in all kinds of pains, especially for work that requires physical labor and activities. Even office jobs can take a toll on the body when it requires people to sit at a desk all day.
The thing is, parents who work half the day for their employer, come home to more work. Whether they are in charge of cooking and cleaning, or feeding and putting the kids to sleep, these already-tired individuals have more things to do that can result in headaches, muscle aches, back pains, and other similar sensations.
The good thing is that CBD is known to relieve pains because of the way it interacts with the body's endocannabinoid system. It can also help with inflammations.
Relaxation at the End of the Day
With all the things parents go through every day, they definitely deserve to have some downtime once their kids are in bed. This can come in the form of just a few moments of peace before bedtime, or a full-time self-pampering session – when they find time at night, at least.
CBD can be a great companion because it not only helps boost energy but also helps relieve stress. A simple reading time can be more enjoyable when parents consume this product. In fact, other activities such as a little TV time can be more fun, as well.
It can also serve as a sleep aid for tired minds and bodies, so they can sleep more soundly at night and wake up more energized in the morning.
The Bottom Line
Patients and cannabis consumers are not the only ones who can benefit from CBD oil. Parents who are in dire need of a pick-me-up can check out what this substance has to offer and see how it can improve their daily lives.