Can CBD Be Used Topically for Pain Relief?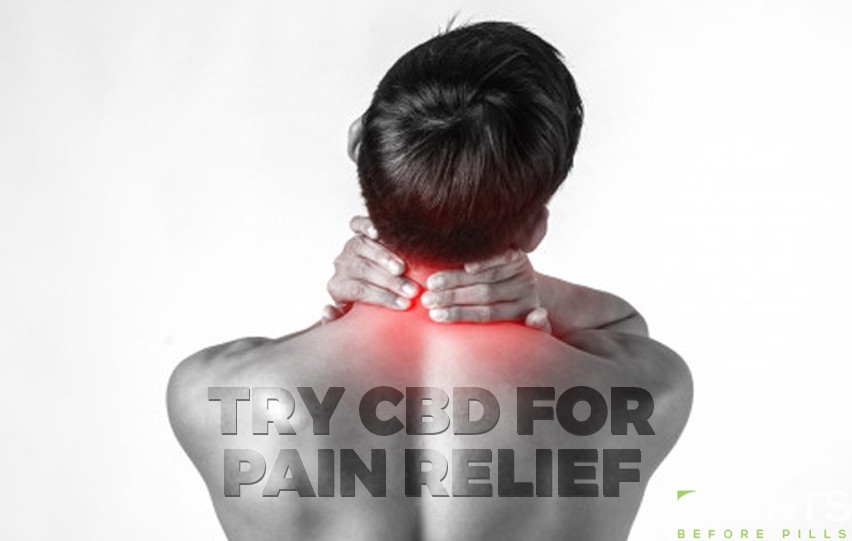 Unless you've been living under a rock for a while, you would know that CBD has been quite the buzz around the world since its widespread adoption a few years ago. You used to have to visit specialized pharmacies and boutique nutrition shops to find CBD related items. Nowadays, you can find many CBD products at big-box retailers and even small convenience stores and gas stations. CBD is wildly popular as it has been used to treat such ailments as anxiety, seizures, depression, pain, and inflammation, and there doesn't seem to be any downtrend happening anytime soon. Many benefit from this wonderful plant that it looks to continue to trend up for years and years to come.
What is CBD?
CBD is short for cannabidiol, which is one of several cannabinoids from the cannabis plant. Its sister THC (tetrahydrocannabinol) is best known for its psychoactive effects on the consumer. Unlike THC, CBD does not have the cerebral effects that produce the "high" many people seek when using cannabis. CBD is a versatile compound that is now used in many over the counter natural health remedies. In order for CBD to be legal in most countries, the THC amount must be lower than .03%. With that said, one of the only deterrents for people adopting the use of CBD is that it is mistakenly thought to make you fail a drug test, which is false. Even in higher doses, CBD will not have enough THC in it to cause you to fail.
Why Is CBD So Popular?
CBD gained immense popularity in various communities out in the world. From people consuming CBD oil for anxiety to pet owners giving their dogs/cats doses of CBD to help with seizures. Topicals have become quite popular as they are easy to apply, take effect quickly, and are touted to reduce pain and inflammation in the area in which it is applied. It can be dropped orally under the tongue, added to your favorite foods and beverages as well as being used topically.
What Types of Topical CBD Products are there?
There is no shortage of the types of products out there. Some of the most popular are topical creams and lotions. Now you can even get your hands on a CBD roll on stick to help with pain relief. Other topicals include CBD Pain Patches as well as CBD balms.
Conclusion
Although CBD is not new, it continues to trend upward as more and more uses for it are discovered. CBD comes in many varieties and is easy to consume for most people and animals. CBD has claimed to have helped millions with pain and inflammation and new studies come out weekly with more supporting evidence and information. As new products hit the market, more consumers rush out to try these new products to ease their aches and pains.
Have you tried CBD topically before? What kind of effect did it have for you and would you use it again? We'd love to hear from you on our Facebook page or via Twitter.
5 Key Benefits of CBD Hemp Oil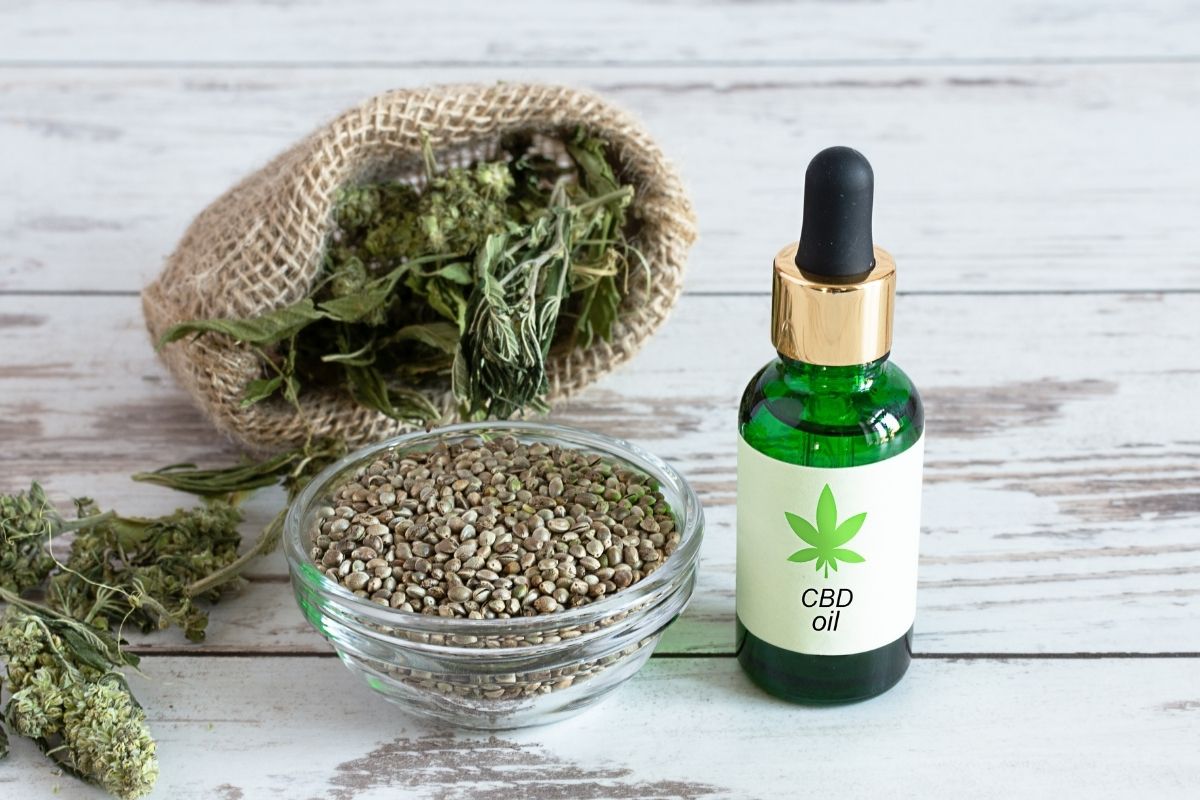 CBD oil has been a hot topic in the news for the past few years and is now being used more commonly as a natural remedy for common ailments. CBD oil is a cannabis extract that is made from hemp plants, which contain little to no psychoactive substances. CBD does not cause intoxication or impair mental functioning like THC found in marijuana. You can find CBD hemp oil for sale in many places online and in retail stores around the country. There are many benefits of using CBDs, such as:
-Relieving pain and inflammation.
– Improving anxiety.
– Suppressing nausea and vomiting.
– Protecting skin cells from UV damage.
– Reducing seizures and convulsions induced by epilepsy.
– Helping with social interactions through treatment of autism spectrum disorder (ASD).
– Lowering blood sugar levels in people with diabetes and regulating mood disorders like bipolar disorder.
Now that you have a good grasp of CBD hemp oil, we will now be going over five ways to benefit from CBD hemp oil in your daily life!
CBD oil is a natural way to relieve pain and inflammation
One of the best things about CBD oil is that it can be used topically or taken orally, making it easy for people who need relief on the go! It's been shown to help people with conditions like arthritis, diabetes, epilepsy, cancer, Alzheimer's disease, and more. In addition, CBD has no side effects because it does not contain any psychoactive compounds such as THC found in marijuana plants. CBD oil helps fight inflammation and relieves pain by targeting the pain receptors in the body.
It helps with anxiety, depression, insomnia, stress, and more.
CBD hemp oil allows people who do not want to use or cannot take certain prescription medications. It has no psychoactive properties (it won't get you high) because the CBD in it binds with receptors in your body instead of getting into your brain, so there's no chance of a "high." CBD hemp oil has been shown to help decrease anxiety, depression, insomnia, and stress in many patients who have taken it.
It's non-addictive and doesn't produce any psychoactive effects.
CBD does not have any psychoactive effects. In addition, it is non-addictive, which means you won't need to worry about becoming addicted to the substance or developing withdrawal symptoms if you stop consuming CBD hemp oil.
You can use it topically or take it internally.
CBD is one of the most versatile, natural, and potent medicines on the planet. You can use it topically or take it internally to treat pain, anxiety, depression, and many other mental health issues. CBD has been shown in clinical trials to be an effective anti-inflammatory agent. In addition, it acts as a neuroprotective antioxidant that helps prevent cell damage from free radical oxygen molecules, making it an excellent treatment for people recovering from strokes or brain injuries.
CBD hemp oil has very few known side effects
CBD oil has little to no known side effects, is a natural anti-inflammatory, and can treat chronic pain. CBD oil can be consumed in many ways, including sublingual tinctures that dissolve under the tongue or in capsules. It's essential to consult with your doctor before taking any supplements, especially for those with medical conditions or who take other medications regularly. This blog post will discuss CBD and how it may help you relieve anxiety and chronic pain symptoms.
Conclusion
CBD oil is a natural, safe supplement that has been shown to reduce anxiety and depression. It also offers many other benefits like pain relief, reducing seizures, and more! So incorporate CBD into your routine today and reap all of the many benefits!
How CBD and Intermittent Fasting Work Together For Better Health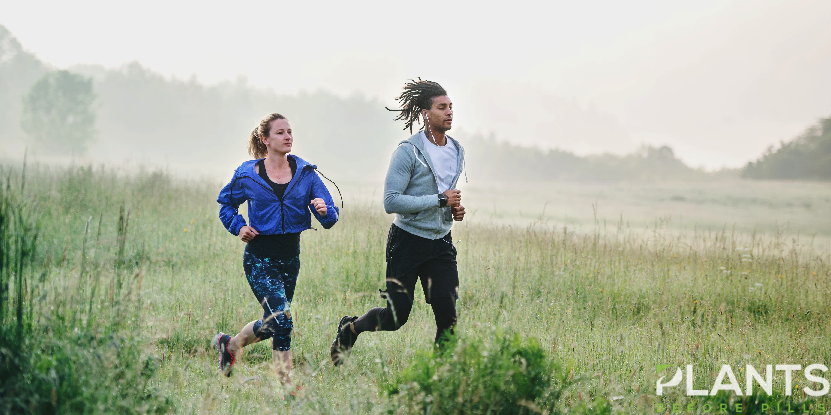 CBD oil is a wonder supplement that many have been talking about for the past few years. It has some great health benefits and people love it for its medicinal properties. CBD is an abbreviation for cannabidiol, a non-psychoactive component of cannabis and hemp plants. It is a cannabis compound that has been closely studied for its therapeutic properties. CBD oil also plays a role in intermittent fasting, which has been shown to increase metabolic rate and help people lose weight faster than other "diets". People who want to try intermittent fasting should first consult with their doctor or nutritionist before starting since there are certain risks associated with this type of pattern of eating. Now let's take a look at why CBD Oil and intermittent fasting is helpful when looking to achieve better health.
Benefits of CBD Oil
CBD oil is a natural treatment for many common ailments. CBD can help reduce pain, swelling, and stiffness in joints and muscles. So if you're experiencing any of these symptoms or are just looking to maintain good health, read on! The best part about CBD oil is that it has no side effects or addictive properties like other pharmaceutical drugs which makes it safe for nearly anyone to use. It also provides benefits such as improved sleep quality, reduced anxiety, and depression levels. One of the most intriguing aspects of CBD is how it affects our body's endocannabinoid system, which can help regulate things like mood, appetite, and pain sensation. CBD is an effective treatment for pain relief from chronic conditions such as arthritis, epilepsy, cancer-related side effects, anxiety disorders (such as PTSD), depression, and more!
Benefits of Intermittent Fasting
Intermittent fasting is a type of diet that helps reduce inflammation, which can cause inflammation-related diseases. You cycle between periods of fasting (usually 16 hours) and feeding (eating whatever you want). It's also beneficial because it can decrease body weight and lower cholesterol levels. Intermittent Fasting helps with weight loss by decreasing hunger pangs and boosting metabolism. This is done by skipping breakfast and eating a healthy lunch or dinner instead. It also helps with blood sugar levels, which can help decrease the risk of diabetes.
The best part about intermittent fasting is that it doesn't require much effort from you! You don't need to think about what to eat or when to eat, just stop eating at your designated time each day (usually around 8 pm) and start again after 16 hours have passed. This will help reduce glucose in the bloodstream by lowering insulin production, giving your immune system the chance to rest so it can eliminate toxins and fight off infection more effectively; plus, if you're trying to lose weight, this will also make exercise easier as your glycogen stores will be depleted and your body will naturally burn fat instead for energy.
It was shown in a 2017 study to significantly reduce one's risk for heart disease as well as other illnesses; the results were so impressive that experts are recommending everyone consider intermittent fasting! Combining these two interventions will help people lose weight while also reducing their risk for illness.
How CBD and IF they work together for better health
If you're looking for some ways to get your health back on track, the answer may be as simple as CBD and IF.
A study found that CBD oil "significantly improves insulin resistance in patients with type 2 diabetes." When combined with intermittent fasting, the two can help people lose weight more quickly than other methods.
Advantages are that it has been shown to improve health outcomes like cardiovascular risk factors and body fat percentage when compared to traditional diets. One disadvantage is that some people struggle to maintain their energy levels during the fasting period – this can be improved by combining CBD oil with your regimen, before your fasting period as CBD WILL break your fast. Also, people sometimes wonder if does CBD oil break a fast? If CBD oil is taken during the fasting period, it will break your fast due to the caloric content of the CBD oil as well as any carrier oil.
Conclusion
Research is beginning to show that CBD and Intermittent Fasting are a powerhouse duo for weight loss and reducing inflammation. And, the best part? You can feel great while you're doing it! What other health benefits have you experienced by taking these two together? Share with us on our social media pages. We'd love to hear from you!
Baked CBD Cheesecake [VIDEO]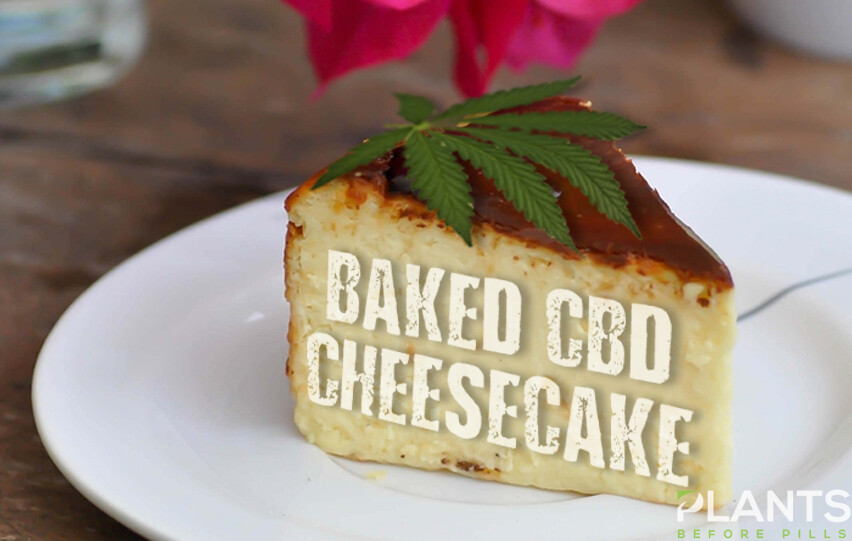 An out of this world recipe! This plant-based CBD Cheesecake recipe is a treat for all the nutrition buffs out there. Plus, it's a great way to enjoy the benefits of CBD.