CBD Guide: Here's Why Reading the Label Matters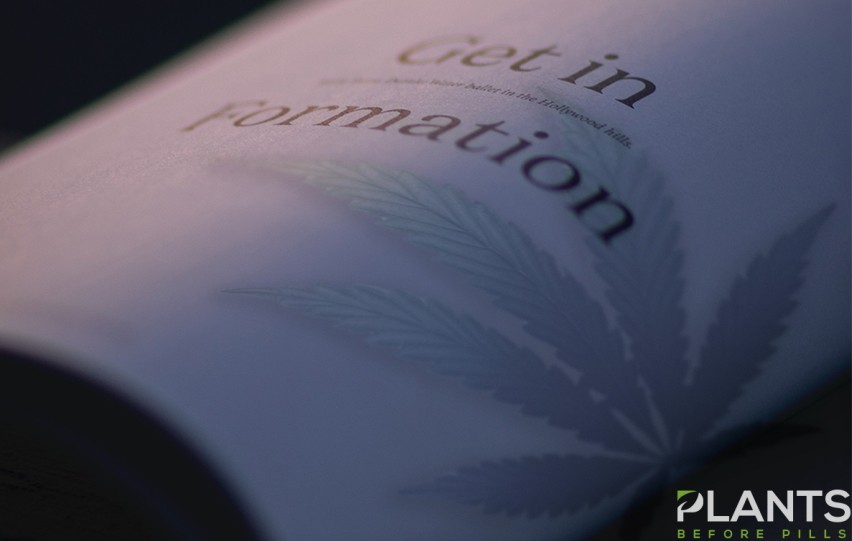 You've probably heard this before but reading the label before purchasing a product is a key step to buying CBD. Sure, while the substance is now on mainstream, it's relative newness still makes it an alien to most of the modern-day consumers.
After all, not only are the terms surrounding the substance still confusing, but the laws related to buying and selling cannabidiol also remain vague and shaky. Given these conditions, it's not surprising that interested consumers are taking it upon themselves to stay on top and be fluent on the CBD language.
If you're one among those who are currently eyeing to make their first CBD purchases, joining the trend and becoming a good label reader is a must. Here, we have rounded up the reasons why.
Read on.
Reasons to Read CBD Labels
The "Promises" Concern
Often described to be a modern-day medicinal wonder, CBD has been linked to a broad range of medical uses, including the ability to relieve pain, control seizures, and even relieve anxiety. However, while there has been a variety of medical claims associated with the drug, its ability in treating some childhood epilepsy syndromes is the only one that has been found to suggest the strongest scientific evidence to date.
With this, it's no wonder that many are also naming CBD to be a modern-day "snake oil," as despite the many medical claims linked to the substance, only a few has been proven.
Because of this, consumers are left with no other choice but to do the research themselves and see whether the claims written on a CBD product are, indeed, reliable or not.
By taking note of what's written on a product and searching whether those "promises" are, indeed, valid (by browsing through the net and consulting medical experts), one will get to determine whether the brand he is turning to is reliable and genuine.
To date, there now comes a ton of CBD companies that have been warned by the Food and Drug Administration (FDA) over their misleading claims about the power of CBD. Try to research on those brands, or better yet, try to examine the product whether it indicates it has undergone third-party lab tests. To do the latter, you can look or scan the QR code (via your phone) of the product to see if it bears a certificate of analysis (COA).
The Preference Concern
One of the disadvantages of not examining the label of CBD products is not knowing its effect on the one who will be taking it. Sure, while CBD is known for its lack of "high state" effect, some products still contain tetrahydrocannabinol (THC), which is known to be the principal psychoactive constituent of cannabis.
Given this, it's important to know what type of CBD product one is looking for. Specifically, to date, CBD items are often distinguished into three categories: full spectrum, broad spectrum, and isolate.
Full spectrum means the product contains all the naturally available compounds found in the cannabis plant – which include other cannabinoids and terpenes, such as THC.
Meanwhile, broad spectrum contains the naturally available compounds, except THC.
And, lastly, CBD isolate refers to a product that contains the purest form of CBD, meaning no other cannabinoids and terpenes is present in it.
The Legal Concern
As mentioned earlier, some CBD products contain certain levels of THC. Generally, this is dictated by the source of the CBD oil. Specifically, there are two common sources where cannabidiol can be derived: hemp and marijuana. The difference, however, is that hemp plants have no more than 0.3 percent THC, while marijuana contains more.
To date, since cannabis remains illegal in federal level, local authorities have it upon themselves to impose their own cannabis laws. Depending on the local policies present in the state where one lives, he or she may be allowed to buy both marijuana-derived and hemp-derived CBD products or only the latter.
The Bottom Line
With the apparent boom of CBD, it's no surprise that a broad variety of this substance is now flooding the marketplace. Purchasing from a reputable retailer online with the proper CBD merchant account and qualifications will help you steer clear of low-quality products. If you're interested to try out any of these items, making sure that you're on the right track is a must to keep you from possible health and legal pitfalls.
Side Effects of Hemp Oil That Everyone Should Know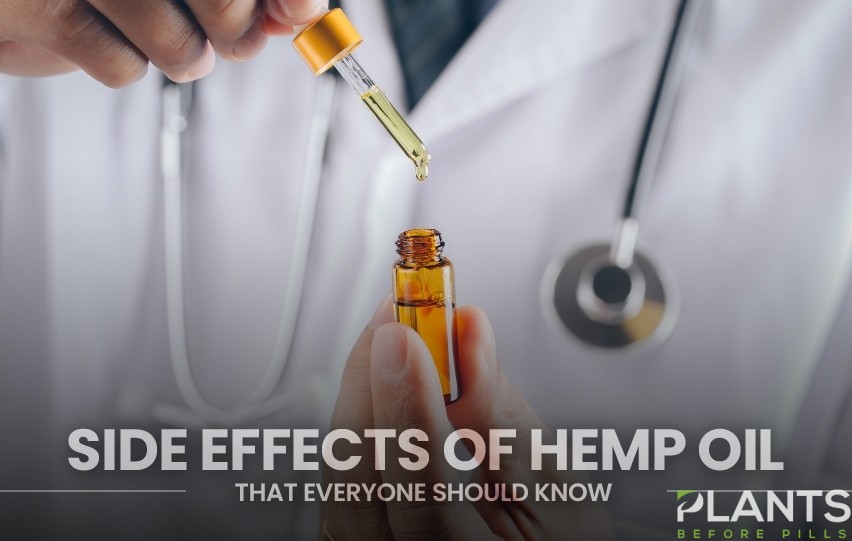 The demand for hemp products is increasing by the day owing to the numerous benefits it has. Hemp in the cannabis family, and what users are interested in is CBD. This is a very potent cannabinoid with an array of benefits. It can be used alone, as a concentrate, or together with other cannabinoids in the hemp plant such as terpenes and CBG.
But the hemp plant also contains hemp seeds, which are used to press hemp seed oil or just hemp oil. To illustrate the potency of hemp oil, it is used to manage health conditions such as chronic pain, inflammation, anxiety, and stress. CBD is the reason that hemp is effective in treating these conditions. It even has many more benefits such as skincare properties, boosting the immune system, improving brain performance, and promoting weight loss among others. You will find hemp oil all over the web, and you can choose the form you want with ease.
That said, it is also worth saying that hemp oil might have some side effects. Some are general to every person and dependent upon use, while others are specific to certain people and dependent upon individual reactions.
Dizziness and Drowsiness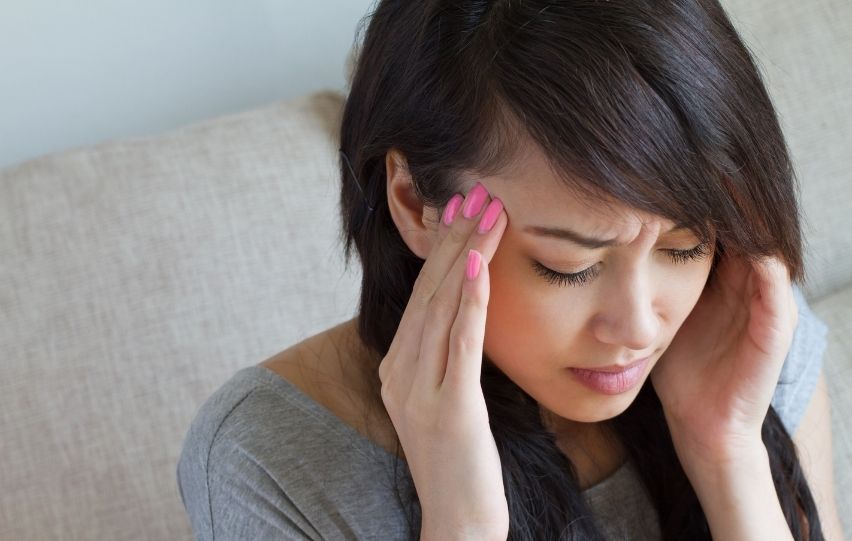 Although hemp oil does not contain elevated levels of THC, a compound that makes people high and is abundant in marijuana, its use might cause some dizziness and drowsiness. This is common in numerous medications and supplements. The level of dizziness and drowsiness might vary from one person to another depending on the reaction within the body. As we all know, CBD, which is present in hemp oil, interacts with the endocannabinoid system in the body and affects how signals are sent all over the body.
Hence, it is highly recommended that you plan your dose well. It is better to take it before bedtime when you have some time to rest before you must drive, start working, or engage in other activities. The good thing is that this effect will fade away shortly after taking your hemp oil.
Change in Mood
Both hemp CBD and hemp oil might affect your mood in some ways. As the CBD interacts with the ECS and the nervous system, it sends a variety of signals that will trigger production of various hormones in either elevated or lower levels. This might affect the mood of some users in many ways; some are significantly affected while others might not even feel the effects.
Hemp oil is not recommended for pregnant women to avoid affecting their mood and the health of the unborn child. For other people, it is easy to deal with mood swings after taking hemp CBD or hemp seed oil. For instance, you can take CBD oil with chocolate to balance your mood if it really affects you negatively.
Allergic Reactions
One of the common hemp oil side effects is an allergic reaction. This might occur in different areas of the body depending on what compound you reacted with. If you take it orally, the reaction might be in your mouth or gut. Those who apply it topically on the skin might get rashes or some form of skin irritation. Well, the reaction ranges from mild to elevated depending on the user.
It is highly recommended that the user seeks medical attention immediately to know what actually happened. Also, one should first stop using the hemp seed oil until receiving clearance from their doctor. Sometimes, you might be surprised to know that the reaction came from other ingredients in the product you are using and not the hemp oil especially when using creams and soaps.
Change in Appetite
Most hemp oil is used orally. It could be through the sublingual method, oral supplements, or just mixed with food. Such use could alter the appetite of the user by either increasing it or reducing it. But experts say that this is rare. Also, they explain that children are affected more than adults.
When this happens, it is best to seek medical help from a reputable medical expert or nutritionist to know what you can do to bring your appetite back to normal. It could also be advisable to stop taking the hemp seed oil until you find a solution to your appetite. Some people change the dose, and this also works well for them.
Final Word
Naturally, there are no known toxins in hemp oil. But if it were not pressed using the right standards, there might be traces of toxins that could cause negative effects. Accordingly, you should buy high-quality hemp oil from reputable sellers and ensure that it has standard labels.
The above insights inform you about possible side effects of hemp oil, but they should not scare you away from using the oil. As mentioned in the beginning, hemp oil has numerous benefits.
Does CBD Provide Any Oral Health Benefits?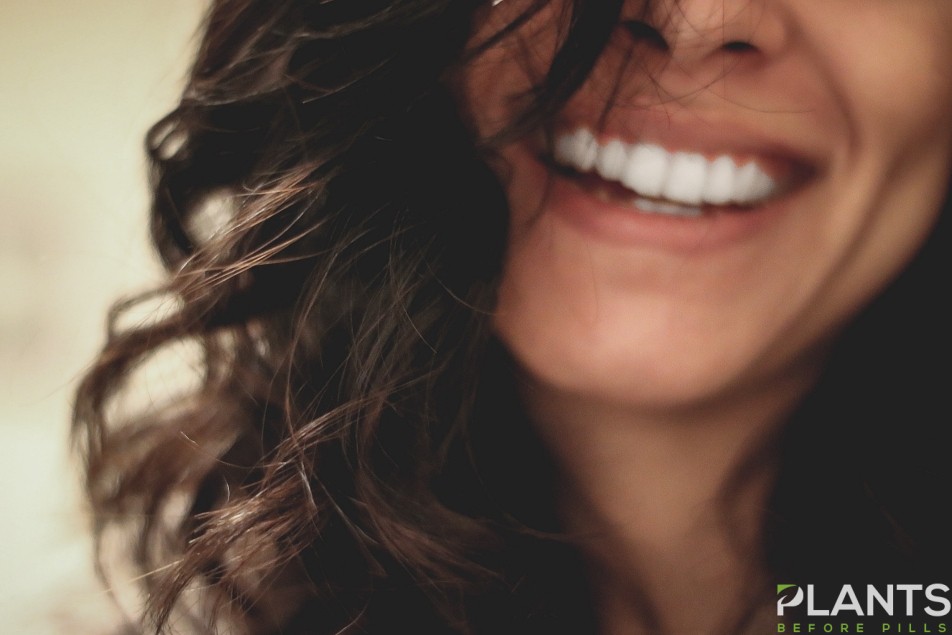 With its recent spike in popularity, it seems that the uses for CBD are countless. Ranging from pain management to beauty, this popular product has taken the world by a storm and CBD enthusiasts swear by its many uses and benefits. What may surprise you, however, is that CBD is also extremely beneficial when it comes to your oral health. We will discuss the incredible benefits of CBD for oral health in more detail below.
CBD is Antibacterial and Antimicrobial
We have discussed in the past the antibacterial properties of CBD that can aid your general health, but what about ingesting CBD, how does benefit your oral health?
Due to its antibacterial properties, CBD has been shown to reduce the bacteria that demineralizes teeth and is the primary culprit of cavity formation. CBD, by reducing the bacteria in your mouth, is able to prevent cavity formation to some degree. It is incredibly beneficial as an addition to your oral care routine.
CBD is Anti-inflammatory
Majority of diseases, including oral, are caused by inflammation in the body. As we discussed many times before, research shows that CBD is highly anti-inflammatory and reduces pain associated with chronic diseases as well as inflammation. If you are someone that struggles with oral diseases such as gingivitis, periodontitis, or experience inflammation in the gums from flossing or eating certain foods, CBD could be a great pain management supplement. It can also reduce the inflammation overall and cause it to occur less frequently. CBD's benefits for oral health rank high on the list of its usefulness for everyday use.
CBD Maintains Oral and Body Homeostasis
Many diseases often do not begin in just one area of the body, it is a combination of a multitude of factors acting together to create inflammation and pain. The mouth is oftentimes a great indicator of the body's overall health and greatly contributes to the health and well-being of one's body overall. By taking good care of the mouth, you are contributing to maintaining the homeostasis of the whole body and taking care of your overall health. The benefits of CBD for oral health are not limited to only treating oral conditions, but also acting as an aid to treat the whole body through the way of mouth.
How Should I Use CBD for Oral Health?
Using CBD for oral health would not be any different than using it for other reasons, with the exception of topical application. As oftentimes stated on the packaging, topical ointments should not be ingested, but rather applied to the body. If that is your favorite way of utilizing CBD it may be time for an upgrade to an oil or products specifically designed for oral health. A great example would be a CBD infused mouthwash or toothpaste. It is becoming more popular in the CBD market and a great incorporation into your existing oral health routine.

Reaping the benefits of CBD for oral health does not mean you need to change anything in your daily routine, rather replace a few products. Easy!
Ache No More: How to Use CBD Oil for Pain Relief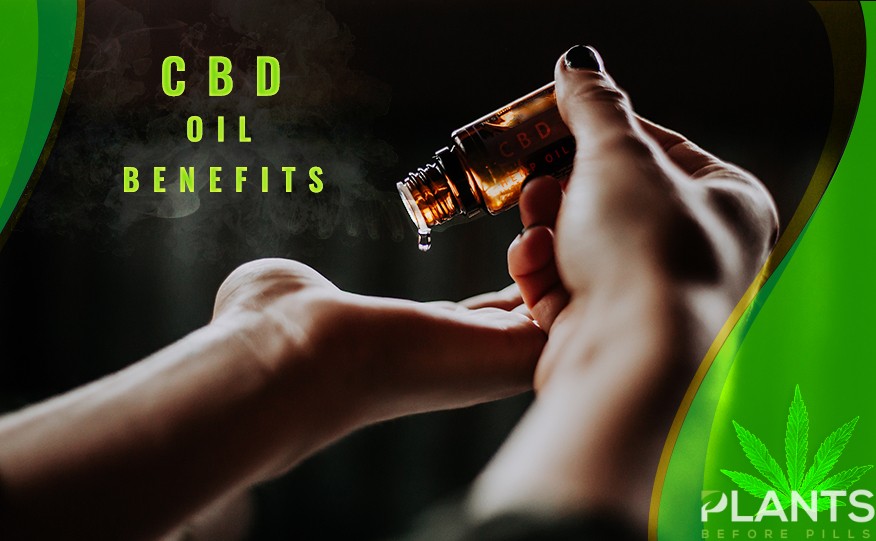 Chronic pain sufferers have a new medication to consume — CBD oil.
In a study published in Health Affairs, chronic pain topped the list of the common reasons people give when they enroll in medical marijuana programs and start using CBD. Even though the survey did not find out whether CBD really provides relief, it proved what many researchers have been saying for years — the plant is a potent medication for different types of pain such as arthritis and joint pain.
CBD Products as Medicine
The cannabis plant family, which includes hemp, produce two compounds that benefit health: cannabidiol (CBD) and tetrahydrocannabinol (THC). Both these compounds work by communicating with the endocannabinoid system, a group of receptors in the body responsible for regulating various physiological processes such as digestion, feeling, pain, and sleep.
While researchers found that both are potent in providing pain relief, more doctors prescribe pure CBD oil to their patients because of minimal harmful effects. Unlike THC, CBD has no psychoactive effect — meaning it does not affect one's mental state. Hence, doctors and other healthcare practitioners prescribe it to most of their patients because of its host of healing and anti-inflammatory properties without the fear of nasty side effects.
Aside from relieving pain, other CBD oil benefits include relief for anxiety and depression, epilepsy, Alzheimer's disease, glaucoma, and even cancer.
CBD Hemp Oil for Pain
Cannabidiol comes from either marijuana or hemp. Most of what you buy from dispensaries came from hemp. With the passing of the 2018 Farm Bill that legalizes the use of products derived from the plant, health experts believe the cannabidiol industry will boom further especially for patients.
CBD hemp oil relieves the pain from:
Arthritis
Cancer
Crohn's disease
Fibromyalgia
Headaches
Irritable bowel syndrome
Migraines
Multiple sclerosis
Muscle cramps
Neuropathy
Osteoarthritis
Rheumatism
Temporomandibular disorder (often referred to as TMJ)
Many patients with these conditions take prescription medicine for immediate relief. But since the rise of cannabidiol products in the market, many patients have shifted to a more natural and safer treatment for their sufferings.
How to Consume Cannabidiol
There are many ways to consume cannabidiol. You can apply ointments, balms, or lotions directly to the affected area. You can also try cannabidiol tinctures, edibles, vapes, and capsules. With tinctures, you can drop the substance under your tongue or place it in your food. You can also eat edibles like chocolate bars, gummies, tea, and coffee. Vapers can also buy CBD vape oil. Some patients supplement cannabidiol capsules along with their multivitamins.
In most cases, putting on cannabidiol on the localized areas of pain can provide more consistent levels of the substance with less minimal body processes. The body still needs to undergo a lengthy process if they consume the cannabis-derived compound through the mouth or lungs. But for chronic pain emanating inside the body, the Mayo Clinic recommends 2.5mg to 20mg of cannabidiol oil consumed orally every day.
Where to Buy CBD Oil
You can buy the best CBD oil in reputable dispensaries or online stores. One online retailer that sells various CBD products for inflammation and arthritis is Simple Garden CBD.
There are many kinds of cannabis/cbd oil, each with a unique mixture. Some brands contain THC, which can affect your mood if you consume beyond the recommended dosage. Hence, to ensure you are getting the right dosage, you may need to consult with your doctor or a cannabis expert but before buying. You should also ask for guidance from budtenders or store attendants especially if you purchase CBD or cannabis products for the first time.
Cannabidiol is a natural painkiller with minimal side effects, unlike prescription drugs. Consult your doctor now to find out which product works best for your condition.