Life in Quarantine: Coping with CBD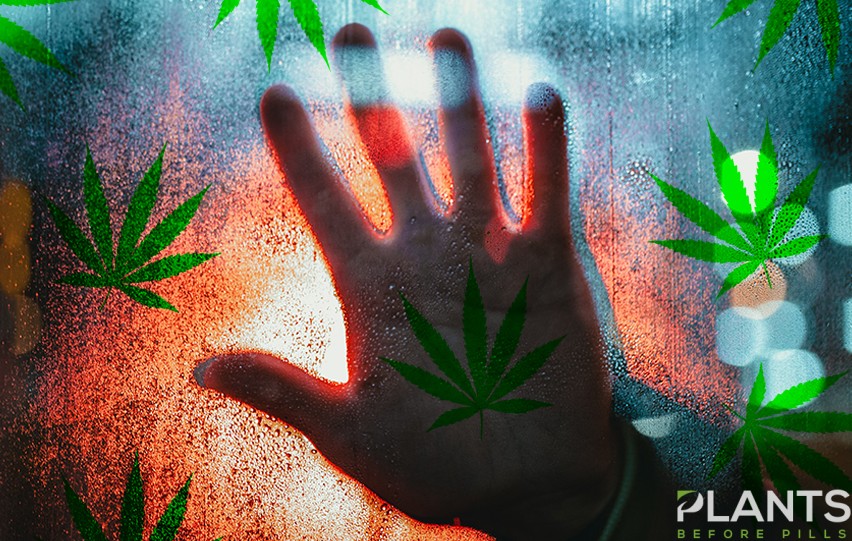 Now that almost everyone has been biding their time indoors (no thanks to coronavirus COVID-19), people around the globe have been forced to grapple with their new normal. For many, these include practicing physical distancing, going out only to get their necessities, using video chats and calls in place of weekly, if not daily, socialization, and the overall stop in tradition and workflow.
While life in quarantine has been a welcome change for many individuals – mainly to spend time with their family and to focus on themselves – this has been a particularly hard time for some people. Whether it's the idea of isolation and physical distance from friends and loved ones and the break from routine, there's no denying that this lockdown has been stressful for people.
In unprecedented times, there's no one right way to go about navigating life. Although some are focused on being productive and keeping themselves sharp and active, many of us are struggling to merely make it through such stressful times. If these events ring close to home, chances are you're finding ways to help you feel more grounded and less anxious. Thankfully, there are a variety of approaches and methods you can take to deal with life in quarantine – especially with CBD products like Eables™ CBD Oil in your arsenal.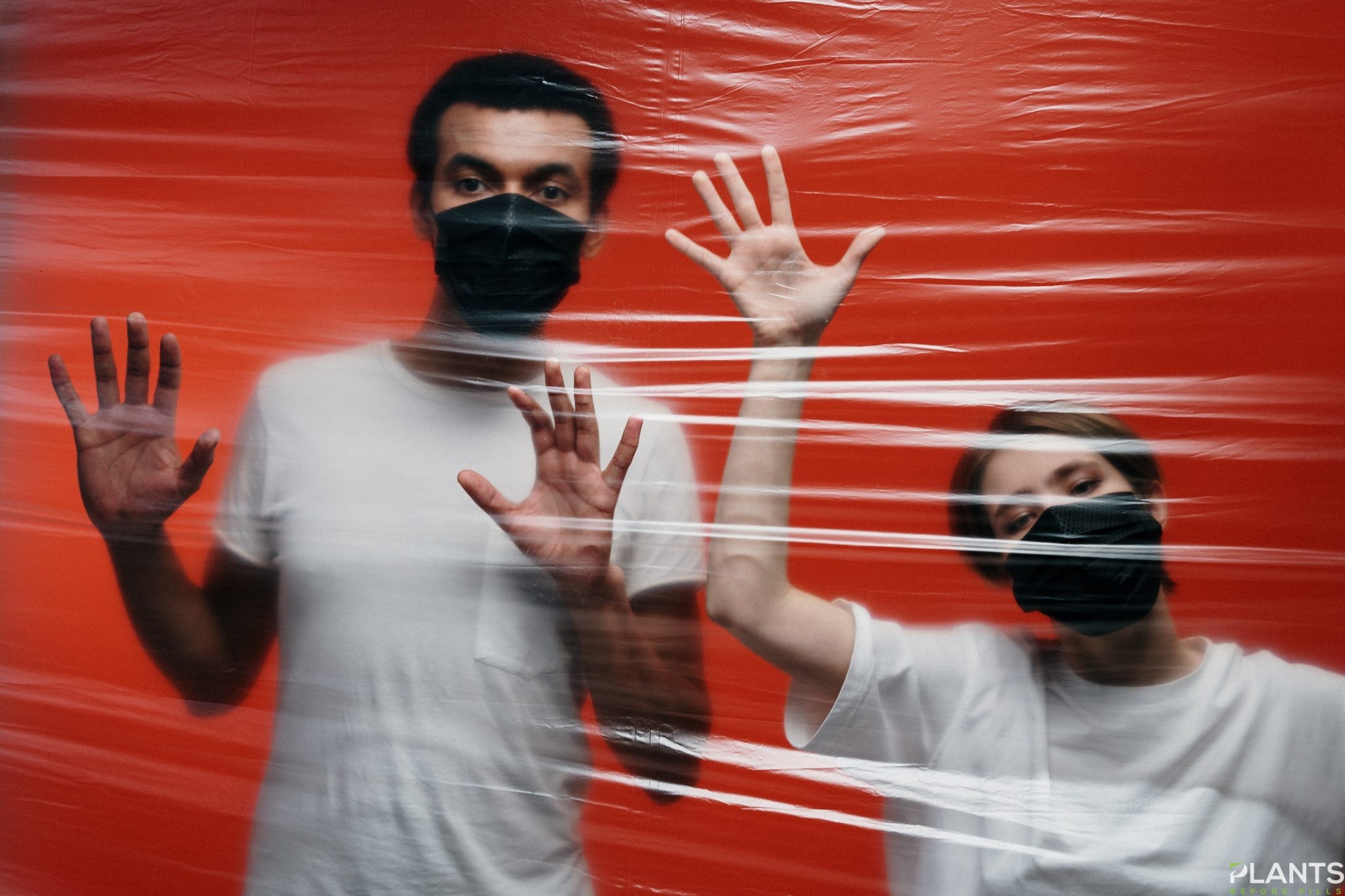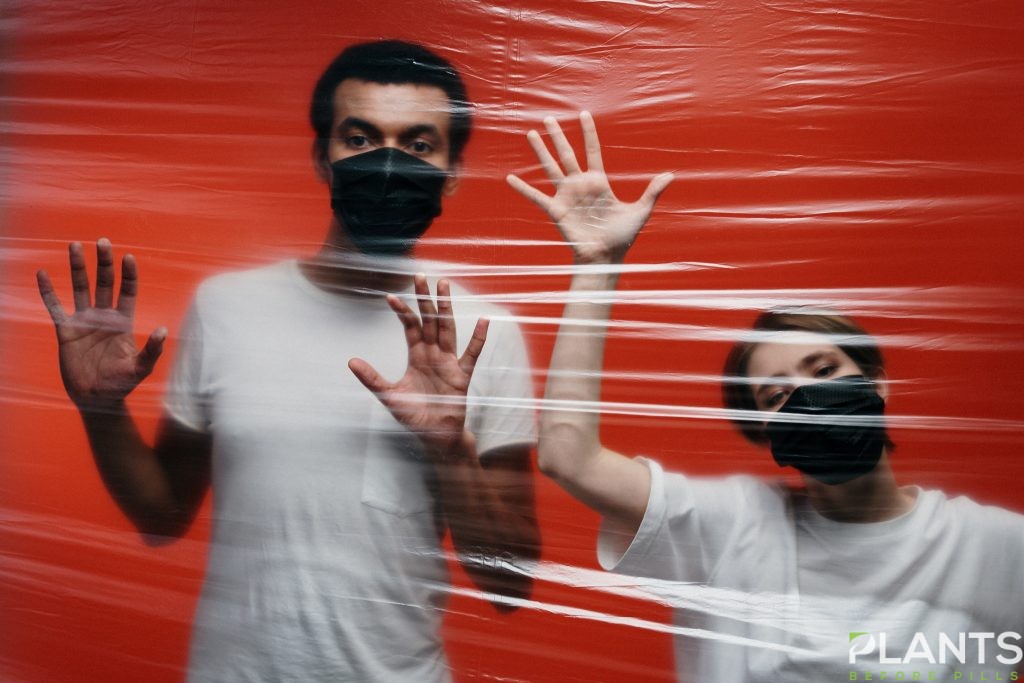 Why Productivity Isn't Always Exactly the Answer
The Internet has been highlighting the need to be productive, what with the plethora of how-to articles abounding everywhere you look. There has even been an influx of new CBD companies sprouting up during this time using white label CBD services. However, with a global pandemic in the midst of everything and almost every aspect of life revolving around this, it has become increasingly harder to focus on the now and be productive.
Undergoing through all this unnecessary pressure and anxiety only furthers you and other people in the same boat to become counterproductive. In a time that's already highly stressful in itself, it's certainly not doing you any good to dwell on pushing yourself towards your limits.
Because of this, taking a backseat and doing the absolute minimum is okay. It's okay to do nothing and feel at peace with it. From sitting on your couch with your trusty vape pen with cbd live resin to eating your carefully prepared gentle CBD oil-based foods, there's nothing like taking a step back and dealing with the curveballs life throws at you – one step at a time.
How CBD Oil Can Help Soothe Anxieties Away
If you're lucky to be in a state where cannabis consumption has been legalized, chances are you've stocked up on your goods just as states and the whole nation has announced steps to mitigate the pandemic. Should this be the case, consider yourself lucky that you have your stash with you to get you through this quarantine.
A type of cannabinoid, cannabidiol, otherwise known as CBD, is naturally found in cannabis plants. Throughout history, studies show that CBD oil has helped reduced anxiety and stress within individuals, as well as address other feelings and signs of pain and discomfort.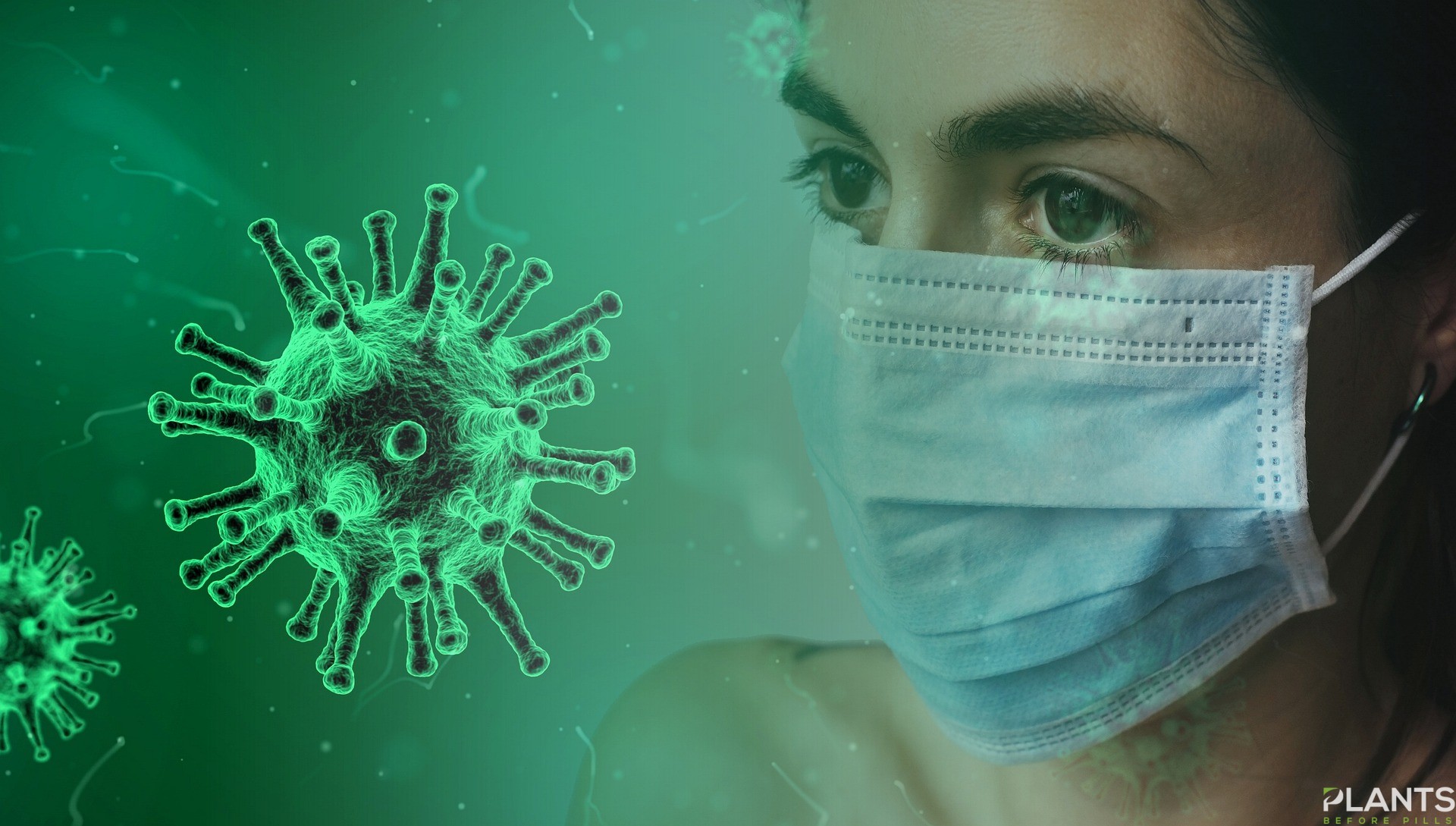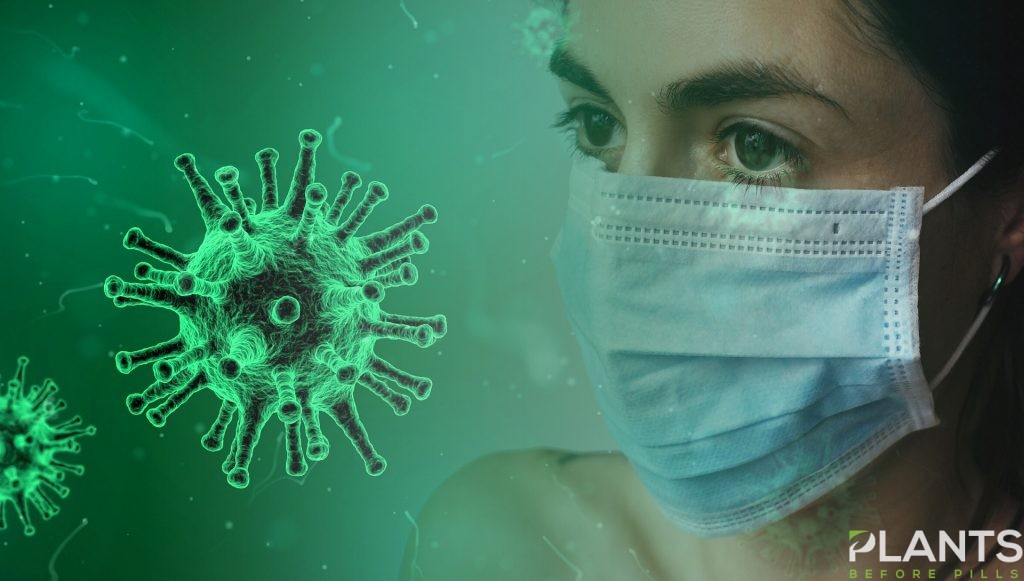 While consuming cannabis these days definitely has its benefits, especially with its capacity to move users to a state of intoxication and 'high,' this may only trigger feelings of paranoia and disassociation in some users. An in a global pandemic, a trip to the hospital – where doctors and other medical professionals are treating COVID-19 patients and other people showing such symptoms – is the last thing you want right now.
Because of this, sticking to cannabidiol might be in your favor. Taking this as a form of treatment have resulted in individuals reducing their anxiety and stress levels. It has also greatly helped in treating depression and other similar conditions, all without the unwanted effects of antipsychotic drugs.
Ways of Managing Stress During the Quarantine with CBD Products
Now that you know that CBD oil for anxiety can be a useful option in these events, it may be high time to consider this as you manage your stress and deal with life in quarantine. Below are some activities that will hopefully bring you a much-needed sense of calmness to your everyday routine. Who knows, these might just give a sense of normalcy and respite that you have been desperately in need of.
Practicing Self-Care with CBD Beauty Products
Being in quarantine doesn't mean you're letting yourself go. This does not give you the excuse to skip your daily face regimen. As a matter of fact, this may be the best time to stick with your skincare routine and emerge from this outbreak with much-renewed skin. Just think of yourself as a dewy dumpling that absolutely thrives in feeding your skin (especially your face) with moisture.
While quarantine has left your mental health in a slightly less than the attractive state, there's a silver lining in all of this: your skin is finally breathing better. Without all the makeup you put on a daily basis and without the daily commute on trains and buses, your skin may have just achieved a whole new level of glow.
If you're interested in trying new cannabis skincare and body products, now may be the best time. Not only can you monitor your skin vigorously over the next few days and weeks, but you can also feel a bit more luxurious now that you have the time to really go over skincare routine.
Breaking out due to the stress and anxiety that the pandemic has brought you? A CBD oil-based facial oil is Herbivore Botanicals' Emerald CBD + Adaptogens Deep Moisture Glow Oil. Apart from soothing inflammation and keeping acne at bay, it's also hydrating enough to seal in your moisturizer. If you have a tub to soak into, you might also want to go the extra mile and take a cannabidiol bath bomb in preparation for a good night's sleep.
Keeping an Active Lifestyle
Gyms and other exercising locations may be closed given the virus outbreak. In fact, you might even notice that social distancing guidelines are in place. However, there are still other ways you can maintain an active lifestyle no matter how big or small your home is. From doing apartment-friendly aerobic exercises to hardcore HIIT, exercising keeps your body fit and healthy. Not to mention, it can help you release those much-needed endorphins, otherwise known as the hormones that make you feel happy and be more optimistic.
To aid in your post-workout recovery, working with CBD oil has been found to be effective. Aside from allowing you to deal with your current situation stress-free, you'll also feel less-inflamed after a brutal workout. It's a better alternative compared to traditional medicine or anti-inflammatories.
Maintaining a Healthy Diet with CBD Oil Edibles
Stress is a huge factor in changing the way you eat and how you process your food. At times, it can even take a toll on your body, leading to a weakened immune system. Now that the whole world is battling an unseen enemy, experts have advised people to boost their immune system by keeping a healthy diet. Among these, of course, include eating leafy greens, fruits, and vegetables. Doing so will help nourish your body from inside out and allow you to better deal with your stress.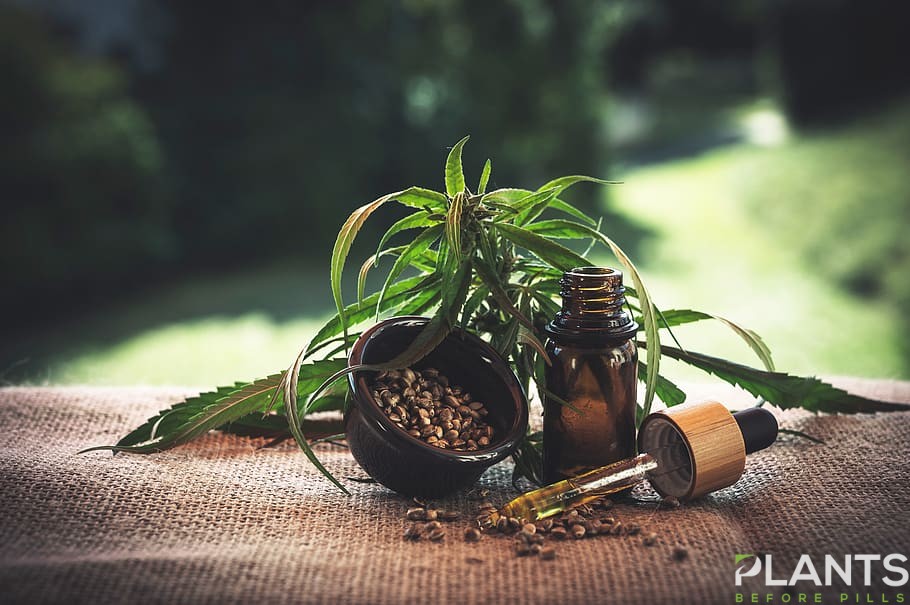 With more and more people turning to home cooking and baking as a coping mechanism – not only to lessen going out and also to maximize their pantry ingredients – you might want to try your hand on a number of quarantine cooking recipes.
Bon Appetit has tons of easy dishes you can cook at home whether you're a beginner or seasoned professional. One of the easy dishes you can try is their brothy pasta with chickpeas. Think of this as a chickpea pasta soup of sorts. It calls for a drizzle of olive oil at the end. But, to make your creation a tad notch higher (pun intended), lace it with Wonder Valley x Lily's CBD Olive Oil. It boasts of a peppery, herbal quality that works well with a variety of dishes. Since this is a flavor enhancer, you can expect its sharp and fruity notes to stand out.
Watching Films and Television Shows
If you're not up for anything that will require productivity, and instead, simply want to retire to a quiet and peaceful distraction, then Netflix and chill (the wholesome kind) might be up your alley. Watching television shows and films are a perfect way to relax and learn. One of the films that are worthy to be watched at the video streaming platform right now is Dude.
Centered on the lives of four teenager friends on the verge of leaving high school, Dude shows just how important cannabis in dealing with different circumstances. From coming to terms with grief to celebrating new milestones in life, the young group shows that cannabis remains a central part of their lives even when they're about to move miles away from Los Angeles, California. A coming-of-age, bittersweet film, this Netflix movie deserves to be up there on your list.
Quarantine and CBD – Conclusion
Life in quarantine is opening up ways for people to come to terms with a new normal sooner rather than later. By following these steps, you can help manage your stress with the help of CBD products and lend a sense of normalcy to help you cope with these unprecedented times.
CBD Oil a Growing Trend in the Japanese Market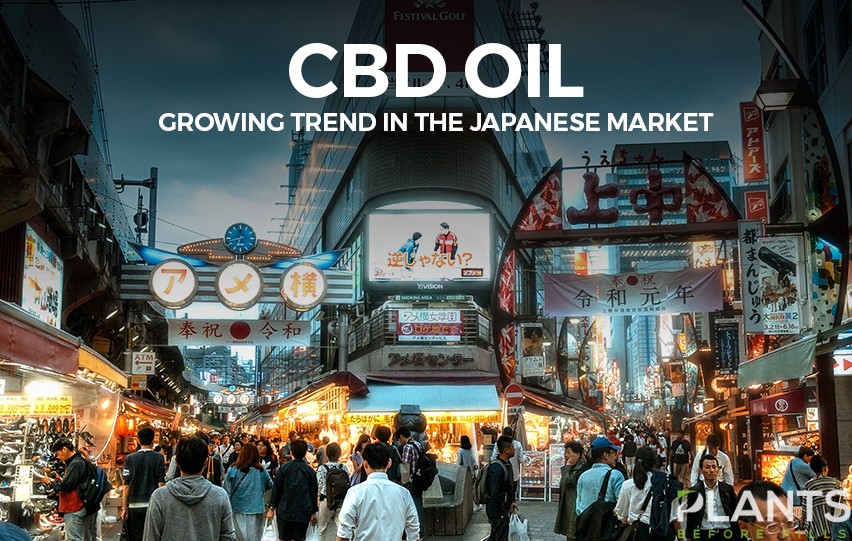 CBD Oil has definitely been gaining ground in various parts of the world, especially in the more progressive socio-political climate of the United States. More than half of the states in the US have legalized cannabis and its cannabinoids for medicinal purposes, while 10 of them has allowed recreational consumption.
Because of the medicinal properties of CBD, a particular chemical compound found in cannabis, more and more people in the United States are taking on a more positive attitude toward cannabidiol. This cannabinoid is also legal in many parts of Europe.
While the relatively positive perception of CBD in more progressive regions comes as no surprise, learning that this compound is becoming a trend in the more conservative country of Japan is fairly unexpected. Read on to know more about CBD oil in the Japanese market.
How Popular is Cannabidiol in Japan?
Cannabidiol is fast gaining popularity in Japan. In fact, it is becoming more popular by 100% year over year. CBD Oil and Cannabidiol products are so popular that they are now available in various health food stores in the country. They come in various kinds, especially in cosmetic products and oils.
Reasons Why Cannabidiol is Popular in the Japanese Market
You may be wondering why this cannabinoid has become so popular in this largely conservative country. Here are some of the factors that contribute to its popularity.
It is Legal in Japan
Perhaps one of the most important reasons why cannabidiol has become so well-liked in Japan is the fact that it is legal. Residents can purchase this product online and offline. However, there are legal guidelines to follow when buying online, especially from abroad. The only legal CBD products are those containing less than 0.03% THC. Any amount over this percentage will be punishable by up to 10 years in prison and a 3 million yen fine.
Because of this, you want to purchase products from a Japanese manufacturer, as they legally produce such items. Buying offline in Japanese stores is the safer bet, especially as those sold within the country are more likely to follow regulations.
If you are curious whether you can cultivate a cannabis plant, even hemp, for CBD, keep in mind that these plants are bound to contain THC levels, which you cannot control as you grow the plant. So, it is safe to say that it is not legal to grow a plant even for cannabidiol.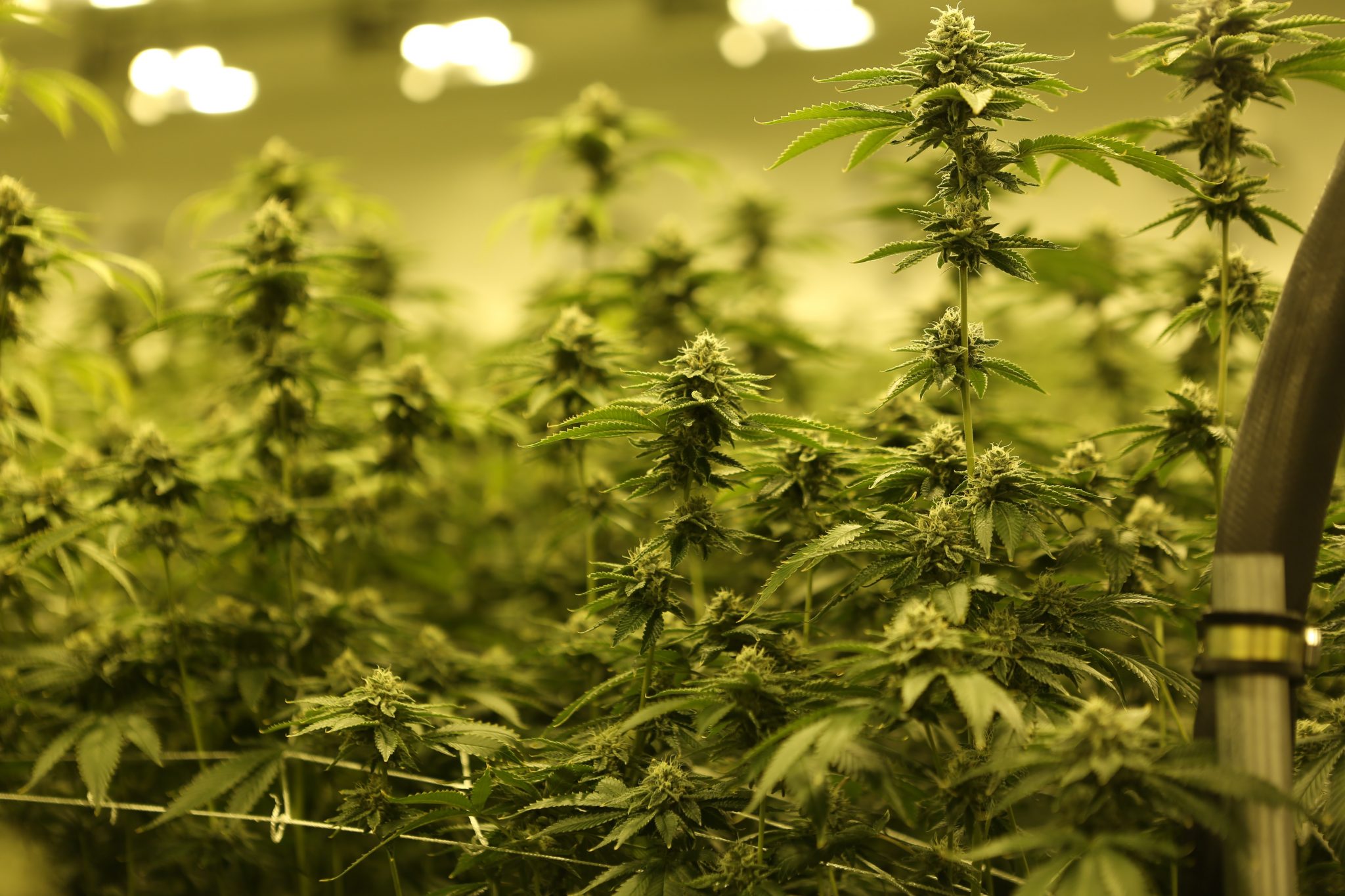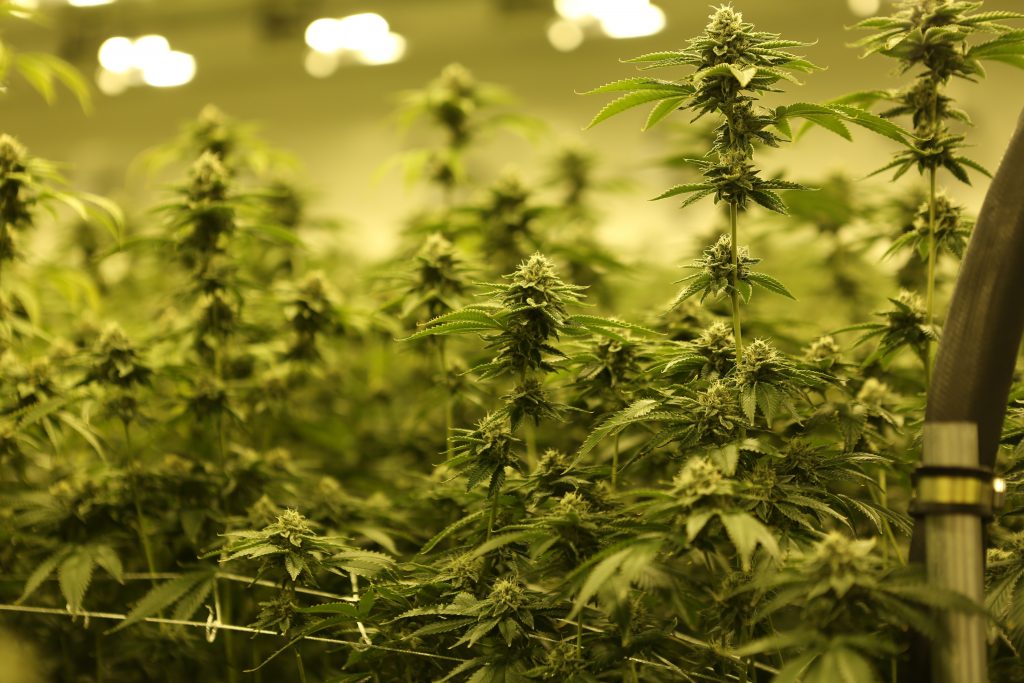 Its Benefits
Another important factor that contributed to the popularity of this cannabinoid is that it is known to have skincare and health benefits. In terms of skincare, CBD is known to regulate the skin, which means that you can use it to control sebum production if over-oiliness is your problem, and it can also increase it if dry skin is the issue. Infused products include toners, serums and creams.
In terms of health and wellness, this compound has been proven to be effective in pain relief, anti-inflammation, energy-boosting, mood-enhancing and anti-stress. It also has calming and relaxing effects, perfect for those struggling with mental health issues.
Ms. World Japan's CBD Oil Brand
Ms. World Japan 2016 Priyanka Yoshikawa also contributed to boosting the demand for this compound. She launched her own brand of infused products, focusing primarily on skincare and oils. With the support of such a prominent figure, this chemical is bound to gain popularity in the country.
Japan is taking the next step toward health and wellness with its lenient policies on CBD products. With this country acknowledging the benefits of such products, this cannabinoid is definitely getting the recognition it deserves.
Cannabis Sales in Illinois Reaches an All-Time High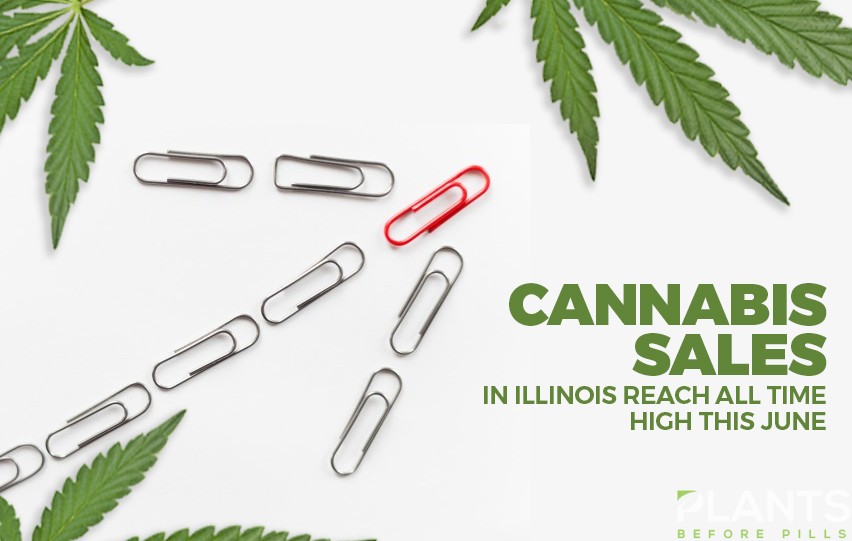 As businesses have slowly been opening around the globe, one of the industries that have greatly benefitted from this is the cannabis industry. In Illinois, the report from the Illinois Department of Financial and Professional Regulation showed that marijuana dispensaries in the state have reached a massive revenue for June, with more than $47.6 million worth of products sold.
Following this, NBC Chicago states that Illinois sales set an all-time high record within the state. Prior to Illinois' current record, the previous record held by the region during May 2020 was $44.3 million.
According to the Daily Herald, approximately 994,545 marijuana items were sold, with around $48 per purchase. Marijuana Moment says monthly sales have risen by 5,000 more in June.
The increase of cannabis sales in the state was largely attributed to the out-of-state residents driving by to make purchases. NBC Chicago revealed that individuals who lived outside of state contributed a whopping $12.3 million worth of sale for the month of June alone.
Meanwhile, the Daily Herald reports that $35.2 million of the $47.6 million sold by the dispensaries come from in-state residents.
Patch states that sales in Illinois significantly rose by more than 21 percent. Meanwhile, the state's pre-tax spending rose by less than 3.5 percent.
When asked about Marijuana Moment about the rising sales, the Office of Economic Analysis said in May that, "Expectations are that some of these increases are due to temporary factors like the one-time household recovery rebates, expanded unemployment insurance benefits, and the shelter in place style policies."
Tax revenues will reportedly be released later this month by the Department of Revenue. The state is slated to make around $13 million in marijuana taxes and associated sales.
Currently, the state of Illinois imposes taxes on marijuana products based on its level of potency. THC products ranging sold in marijuana dispensaries are taxed accordingly with anywhere from 10 percent to 25 percent depending on its potency. According to the Daily Herald, these taxes go to a variety of dedicated coffers.
Among the groups that will benefit from the tax revenue distribution is the state's general funding with a 35 percent allocation, communities affected by the war on drugs with 25 percent of funding, and 20 percent will go to substance abuse and mental health programs in the state. Meanwhile, 10 percent will be given to the overall bill backlog of Illinois.
Since its legalization in January 2020, marijuana dispensaries in the state of Illinois have successfully amassed $239.1 million worth of cannabis products. Patch reveals that more than $52.5 million was garnered by the state within the first five months of legalization.
Hobo Cannabis Wants Delivery Service to be Legal in BC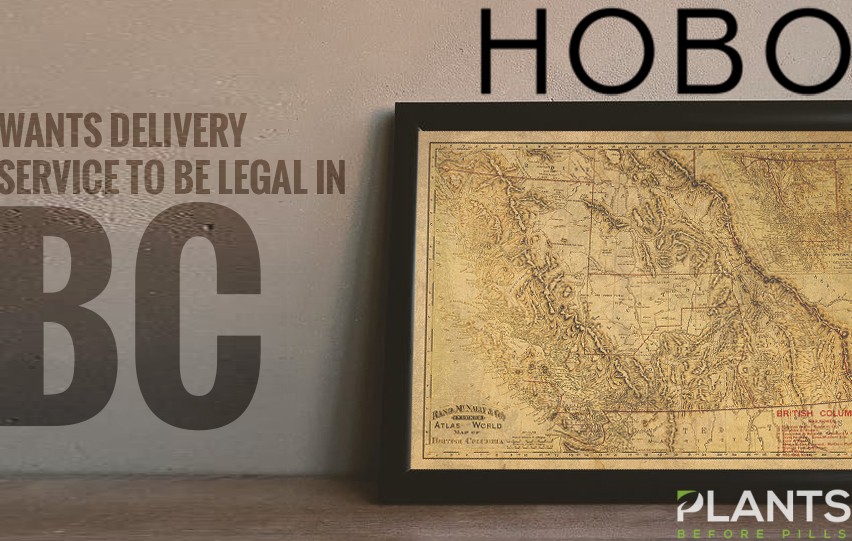 Cannabis store chain Hobo Cannabis is urging legislators to make delivery service legal in British Columbia, said CBC. This call is a step toward stopping illegal dealing in the province. The licensed dispensary, along with other certified vendors, argued that they are "at a disadvantage against unlicensed competitors who deliver weed." The report emphasized that BC does not have cannabis laws allowing the delivery of cannabis products.
This issue has been a concern for many licensed vendors for a long time, said Harrison Stoker, vice president of Donnelly Group, the company that owns Hobo Cannabis. However, the illicit delivery of cannabis products has become more rampant over the past few months because of the virus pandemic, as customers choose to get their products delivered to protect themselves from the public health risk.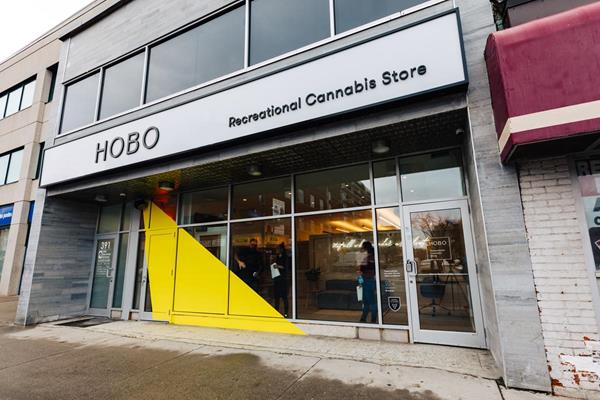 According to Stoker, "The illicit market [in BC] is very intelligent, very strategic and very mature in their business models." He also said that the pandemic was a prime time for the illegitimate industry. Stoker asserts that legalizing delivery services can help them compete with such illegal sellers. It could also help fight the black market.
The CBC report noted that consumers can have their products legally delivered through mail by going through the government-operated BC Cannabis Store. However, packages take a few days before they arrive, as opposed to delivery options that could be same-day.
The article also cited Weedmaps, a cannabis-focused website, which offers a list of delivery services in the Lower Mainland. It even guarantees quick delivery, usually within one hour. Stoker argues that modern times call for a more updated approach as "people expect these kinds of modern retail features."
By allowing licensed stores to deliver, customers do not have to opt for black market products. Instead, they can choose among authorized products just like what happens in Saskatchewan, Manitoba and Ontario, where delivery is legal.
Meanwhile, the province's Ministry of Public Safety said that it is now evaluating the possibility of legalizing deliveries. It has also been taking steps to crack down on the illicit industry, despite facing significant challenges because many of them operate online. The Ministry is in charge of the legal cannabis program in the province.
Mark Haden from the UBC School of Population and Public Health with experience in writing about drug regulation said that legalizing deliveries is a great short-term move. The better action in the long-run is to "bring the illegal sector into line with the law."