Life in Quarantine: Coping with CBD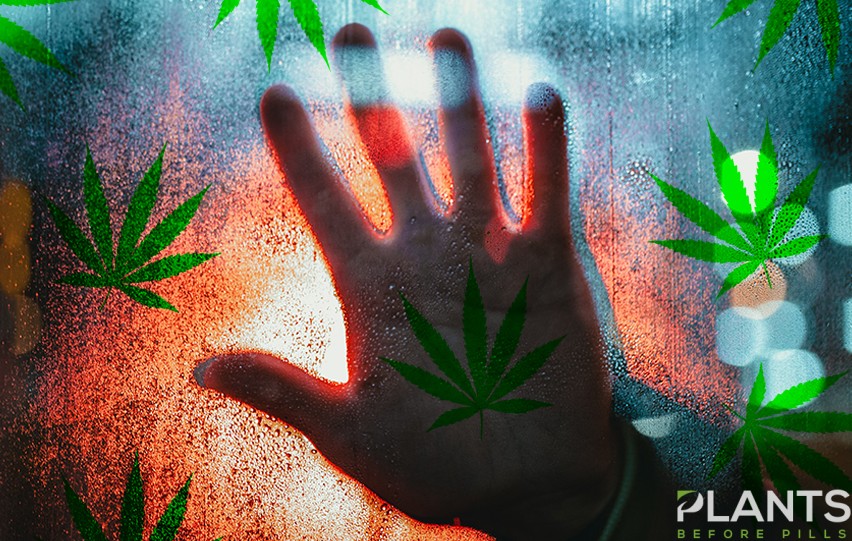 Now that almost everyone has been biding their time indoors (no thanks to coronavirus COVID-19), people around the globe have been forced to grapple with their new normal. For many, these include practicing physical distancing, going out only to get their necessities, using video chats and calls in place of weekly, if not daily, socialization, and the overall stop in tradition and workflow.
While life in quarantine has been a welcome change for many individuals – mainly to spend time with their family and to focus on themselves – this has been a particularly hard time for some people. Whether it's the idea of isolation and physical distance from friends and loved ones and the break from routine, there's no denying that this lockdown has been stressful for people.
In unprecedented times, there's no one right way to go about navigating life. Although some are focused on being productive and keeping themselves sharp and active, many of us are struggling to merely make it through such stressful times. If these events ring close to home, chances are you're finding ways to help you feel more grounded and less anxious. Thankfully, there are a variety of approaches and methods you can take to deal with life in quarantine – especially with CBD products like Eables™ CBD Oil in your arsenal.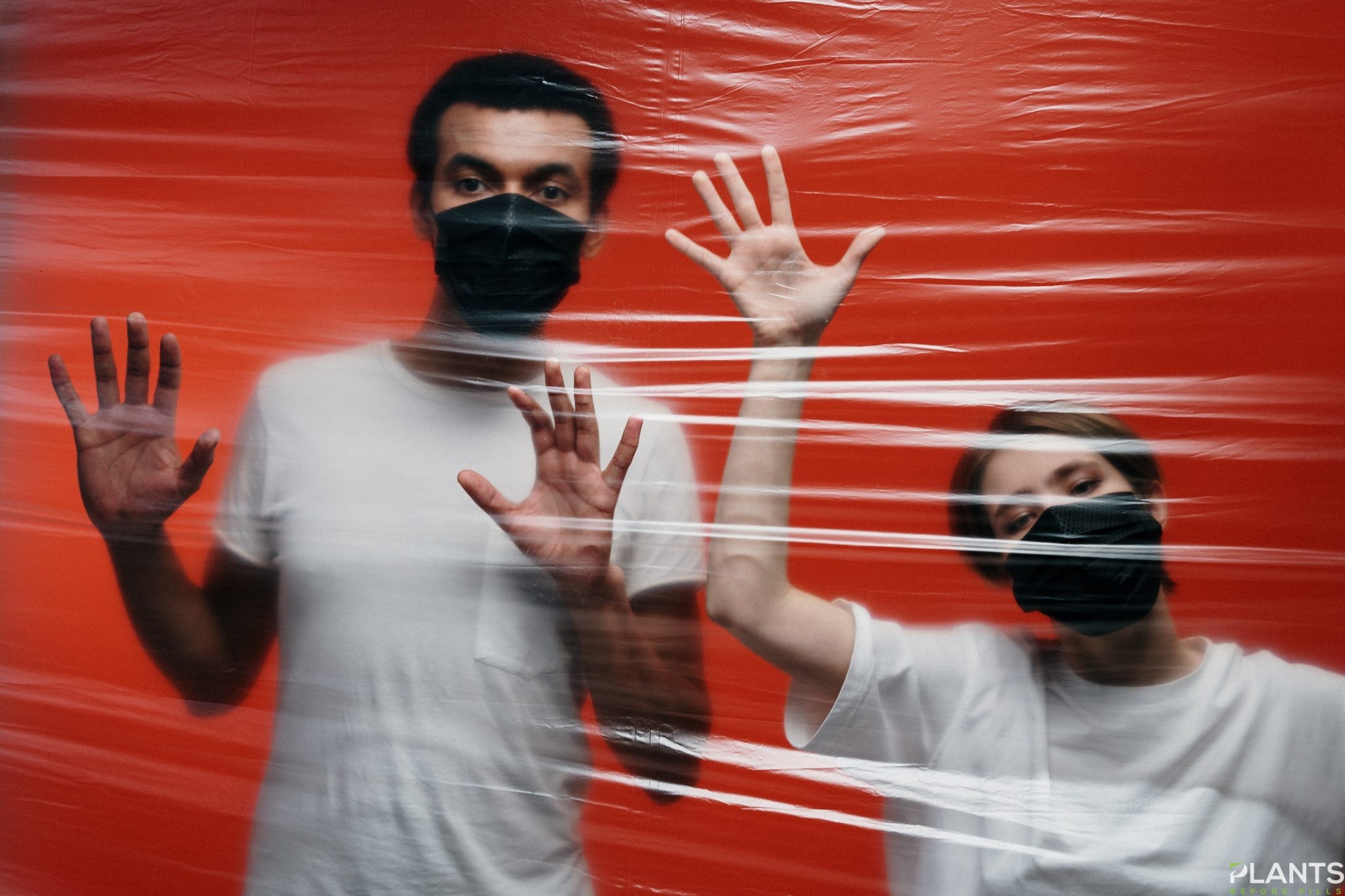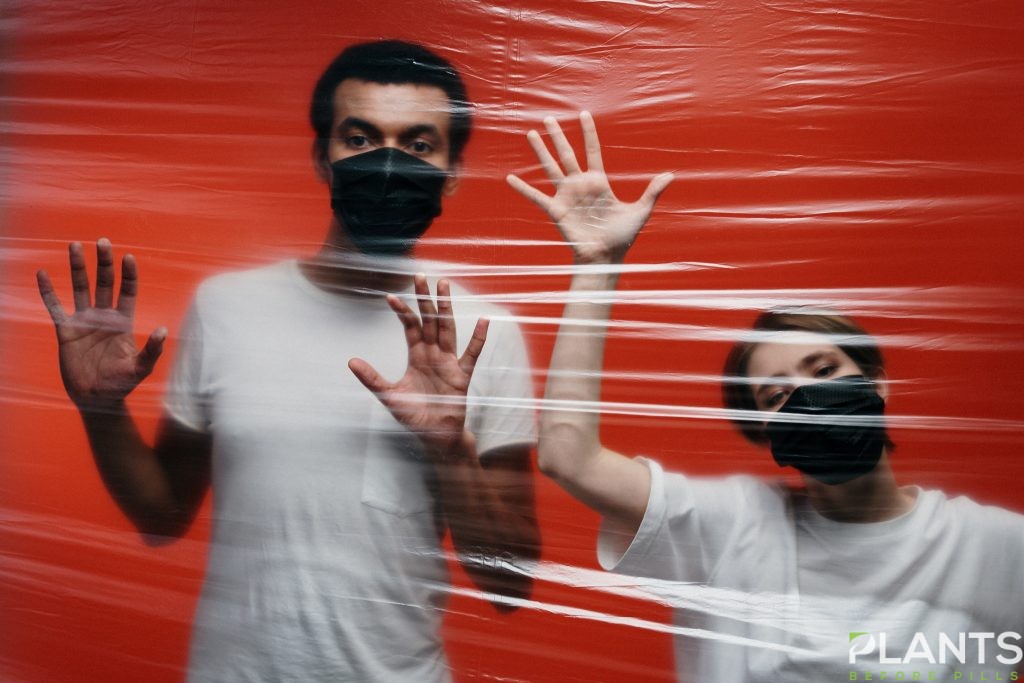 Why Productivity Isn't Always Exactly the Answer
The Internet has been highlighting the need to be productive, what with the plethora of how-to articles abounding everywhere you look. There has even been an influx of new CBD companies sprouting up during this time using white label CBD services. However, with a global pandemic in the midst of everything and almost every aspect of life revolving around this, it has become increasingly harder to focus on the now and be productive.
Undergoing through all this unnecessary pressure and anxiety only furthers you and other people in the same boat to become counterproductive. In a time that's already highly stressful in itself, it's certainly not doing you any good to dwell on pushing yourself towards your limits.
Because of this, taking a backseat and doing the absolute minimum is okay. It's okay to do nothing and feel at peace with it. From sitting on your couch with your trusty vape pen with cbd live resin to eating your carefully prepared gentle CBD oil-based foods, there's nothing like taking a step back and dealing with the curveballs life throws at you – one step at a time.
How CBD Oil Can Help Soothe Anxieties Away
If you're lucky to be in a state where cannabis consumption has been legalized, chances are you've stocked up on your goods just as states and the whole nation has announced steps to mitigate the pandemic. Should this be the case, consider yourself lucky that you have your stash with you to get you through this quarantine.
A type of cannabinoid, cannabidiol, otherwise known as CBD, is naturally found in cannabis plants. Throughout history, studies show that CBD oil has helped reduced anxiety and stress within individuals, as well as address other feelings and signs of pain and discomfort.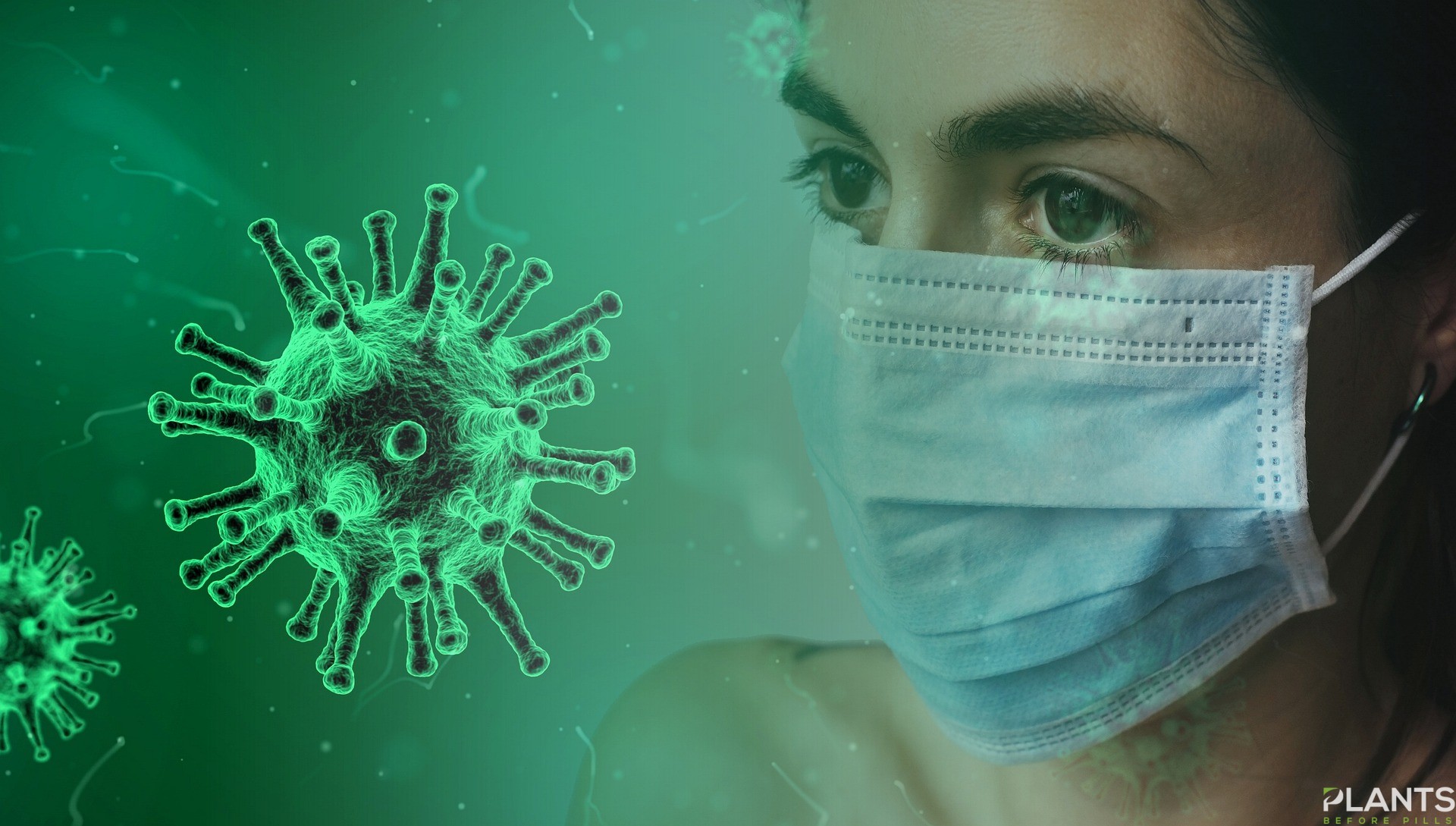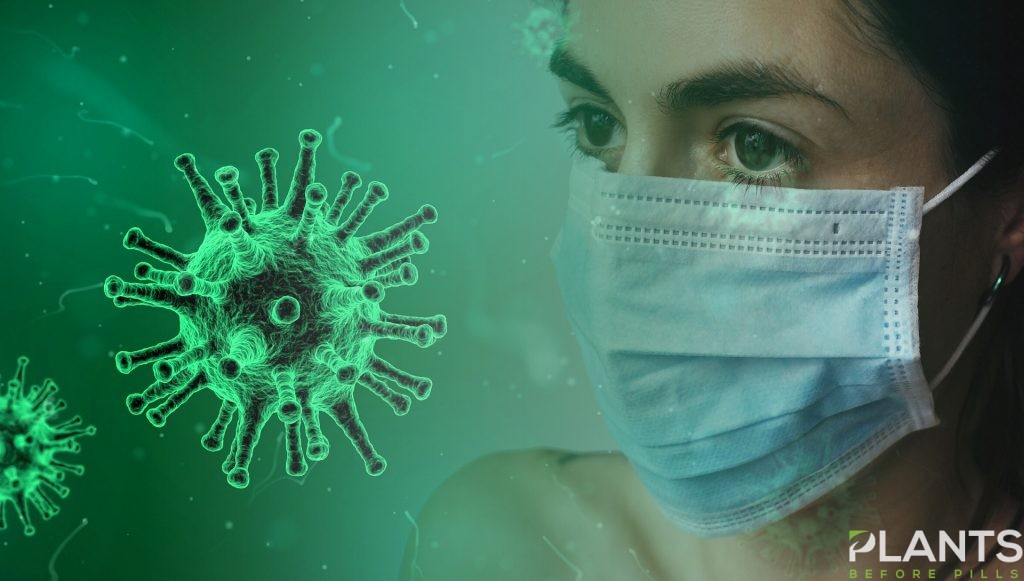 While consuming cannabis these days definitely has its benefits, especially with its capacity to move users to a state of intoxication and 'high,' this may only trigger feelings of paranoia and disassociation in some users. An in a global pandemic, a trip to the hospital – where doctors and other medical professionals are treating COVID-19 patients and other people showing such symptoms – is the last thing you want right now.
Because of this, sticking to cannabidiol might be in your favor. Taking this as a form of treatment have resulted in individuals reducing their anxiety and stress levels. It has also greatly helped in treating depression and other similar conditions, all without the unwanted effects of antipsychotic drugs.
Ways of Managing Stress During the Quarantine with CBD Products
Now that you know that CBD oil for anxiety can be a useful option in these events, it may be high time to consider this as you manage your stress and deal with life in quarantine. Below are some activities that will hopefully bring you a much-needed sense of calmness to your everyday routine. Who knows, these might just give a sense of normalcy and respite that you have been desperately in need of.
Practicing Self-Care with CBD Beauty Products
Being in quarantine doesn't mean you're letting yourself go. This does not give you the excuse to skip your daily face regimen. As a matter of fact, this may be the best time to stick with your skincare routine and emerge from this outbreak with much-renewed skin. Just think of yourself as a dewy dumpling that absolutely thrives in feeding your skin (especially your face) with moisture.
While quarantine has left your mental health in a slightly less than the attractive state, there's a silver lining in all of this: your skin is finally breathing better. Without all the makeup you put on a daily basis and without the daily commute on trains and buses, your skin may have just achieved a whole new level of glow.
If you're interested in trying new cannabis skincare and body products, now may be the best time. Not only can you monitor your skin vigorously over the next few days and weeks, but you can also feel a bit more luxurious now that you have the time to really go over skincare routine.
Breaking out due to the stress and anxiety that the pandemic has brought you? A CBD oil-based facial oil is Herbivore Botanicals' Emerald CBD + Adaptogens Deep Moisture Glow Oil. Apart from soothing inflammation and keeping acne at bay, it's also hydrating enough to seal in your moisturizer. If you have a tub to soak into, you might also want to go the extra mile and take a cannabidiol bath bomb in preparation for a good night's sleep.
Keeping an Active Lifestyle
Gyms and other exercising locations may be closed given the virus outbreak. In fact, you might even notice that social distancing guidelines are in place. However, there are still other ways you can maintain an active lifestyle no matter how big or small your home is. From doing apartment-friendly aerobic exercises to hardcore HIIT, exercising keeps your body fit and healthy. Not to mention, it can help you release those much-needed endorphins, otherwise known as the hormones that make you feel happy and be more optimistic.
To aid in your post-workout recovery, working with CBD oil has been found to be effective. Aside from allowing you to deal with your current situation stress-free, you'll also feel less-inflamed after a brutal workout. It's a better alternative compared to traditional medicine or anti-inflammatories.
Maintaining a Healthy Diet with CBD Oil Edibles
Stress is a huge factor in changing the way you eat and how you process your food. At times, it can even take a toll on your body, leading to a weakened immune system. Now that the whole world is battling an unseen enemy, experts have advised people to boost their immune system by keeping a healthy diet. Among these, of course, include eating leafy greens, fruits, and vegetables. Doing so will help nourish your body from inside out and allow you to better deal with your stress.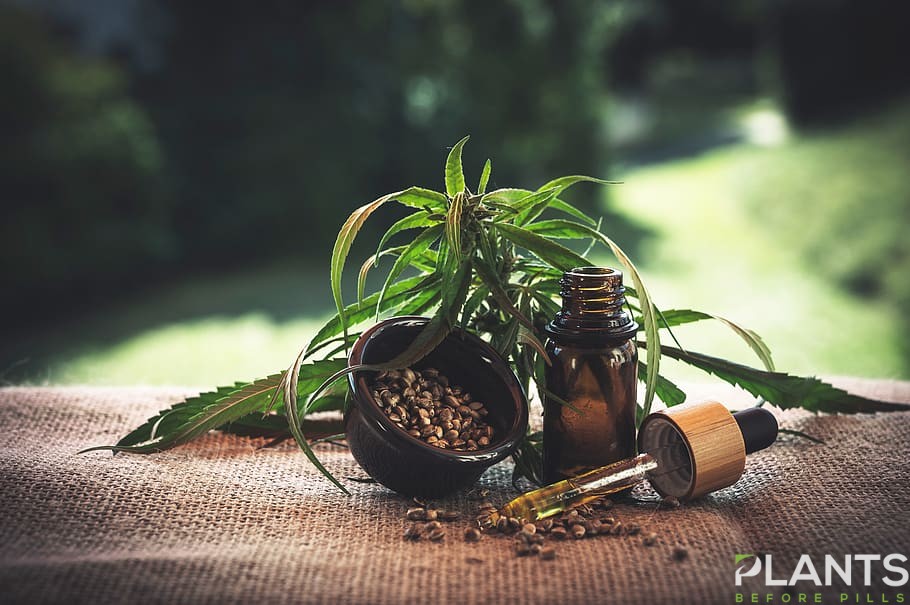 With more and more people turning to home cooking and baking as a coping mechanism – not only to lessen going out and also to maximize their pantry ingredients – you might want to try your hand on a number of quarantine cooking recipes.
Bon Appetit has tons of easy dishes you can cook at home whether you're a beginner or seasoned professional. One of the easy dishes you can try is their brothy pasta with chickpeas. Think of this as a chickpea pasta soup of sorts. It calls for a drizzle of olive oil at the end. But, to make your creation a tad notch higher (pun intended), lace it with Wonder Valley x Lily's CBD Olive Oil. It boasts of a peppery, herbal quality that works well with a variety of dishes. Since this is a flavor enhancer, you can expect its sharp and fruity notes to stand out.
Watching Films and Television Shows
If you're not up for anything that will require productivity, and instead, simply want to retire to a quiet and peaceful distraction, then Netflix and chill (the wholesome kind) might be up your alley. Watching television shows and films are a perfect way to relax and learn. One of the films that are worthy to be watched at the video streaming platform right now is Dude.
Centered on the lives of four teenager friends on the verge of leaving high school, Dude shows just how important cannabis in dealing with different circumstances. From coming to terms with grief to celebrating new milestones in life, the young group shows that cannabis remains a central part of their lives even when they're about to move miles away from Los Angeles, California. A coming-of-age, bittersweet film, this Netflix movie deserves to be up there on your list.
Quarantine and CBD – Conclusion
Life in quarantine is opening up ways for people to come to terms with a new normal sooner rather than later. By following these steps, you can help manage your stress with the help of CBD products and lend a sense of normalcy to help you cope with these unprecedented times.
Laze Teams Up With Hazey Taughtme For A Cali Cannabis Collab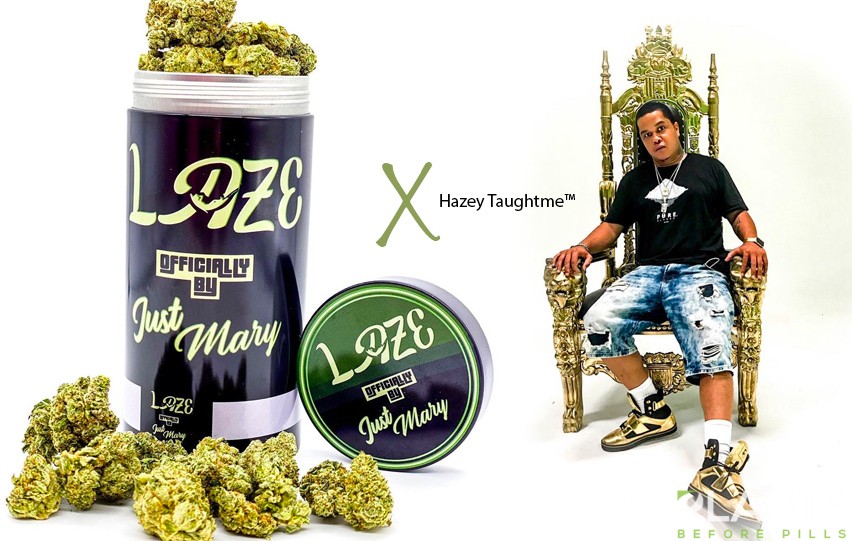 The California market is "budding" (pun intended), and there is a new player on the team; Laze Cannabis. As one of the latest products to hit the California recreational marijuana market, Laze is officially brought to you by Just Mary, Greenwood Distro, and entertainment mastermind, Hazey Taughtme™️. The parties came together to form the first childproof one ounce can with a patent-pending lid. Laze will offer consumers an inside look at making a black-owned cannabis brand through a web series to be announced in the upcoming weeks.
Better known as "Haze," Steven Palmer is a builder, strategist, entrepreneur, and social justice advocate. He aims to expand the cannabis industry for people of color, creating a larger market share in one of the country's fastest-growing sectors.
"I build brands. I connect the dots. I teach. I create." Haze said.
Background on Haze
A native of York, Pennsylvania, Haze, otherwise known as Hazey Taughtme, is the CEO of Haze Ent. It is widely regarded as one of the nation's leading brand managers. Haze is the founder/owner and the publicist for multiple companies, including Miracle Mile Studio, Black Cannabis Magazine, Laze Cannabis, and Royal Danks.
Haze has been instrumental in building the career of popular speaker and community activist Freeway Rick Ross. Like so many other clients, he has helped transform Freeway Rick Ross' image from former drug kingpin to cannabis entrepreneur, motivational speaker, and community social justice advocate. Haze himself had experienced some of the pain Freeway Rick Ross had experienced, enduring prison and moving through the criminal justice system, and emerging as a new person. Haze helped manage Freeway Rick Ross's image change, including speaking tours, book deals, film promotions, etc.
As a businessman, manager, and marketer, Haze has been at the forefront of creating opportunities for people of color in the cannabis industry. He works closely with the National Diversity & Inclusion Cannabis Alliance (NDICA) to increase aspiring entrepreneurs' awareness and opportunities.
Haze has also worked closely in the entertainment industry. He's been a music enthusiast since he was four years old, and he aspired to become an artist himself. At the age of 18, Haze wrote and sang with a group of three boys from the Harlem Boys Choir. Growing up, his father encouraged him, "If you want to pursue a music career, you also have to play an instrument." Haze took to playing the piano and keyboards for several years. "Even today, knowing how to play an instrument gives you an advantage in the industry," he explains.
Haze's work ethic is the stuff of legend. He's continuously serving his clients, partners, companies, and anyone else who's actively working with him, working from 7 AM until midnight each day, and doing it all over again the next day. He claims he doesn't have much of a personal life but is simply motivated to help create the most significant value and buzz for his clients that he possibly can. Before COVID-19 turned the year 2020 upside down, Haze put together a cannabis/CBD wellness experience for the Super Bowl party this past February for rapper and mogul Diddy.
The sky is the limit for Haze and Laze Cannabis and we look foward to watching this dynamic partnership come to life!
Here's How to Use CBD Safely Amid COVID-19 Pandemic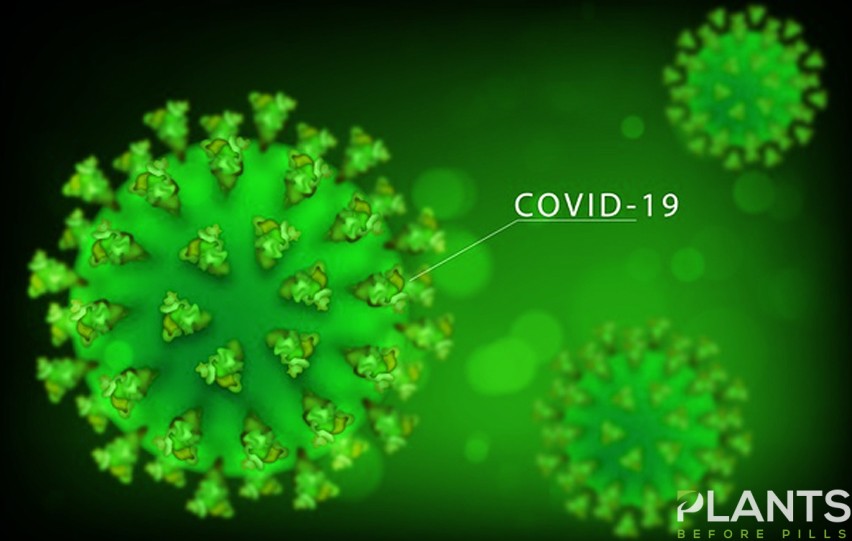 The outbreak of coronavirus disease 2019, shortly called COVID-19, has caused an unprecedented and dramatic impact on communities all over the world – including CBD enthusiasts. As governments from different states and countries impose home quarantine and social distancing policies, it is only natural that users of this popular compound are facing drastic changes in their ways of consumption in order to keep up with the protocols.
If you're one among these users, knowing what the dos and don'ts are when using CBD products like portable vaporizers amid a pandemic is necessary to ensure a safe and fun CBD experience. To help you achieve that, we have prepared a list of the things you need to keep in mind while threats of the deadly disease is still a worldwide problem.
Read on.
Things to Do – How to Use CBD Safely
Buy Only from Reputable Dispensaries
As the health crisis worsens, supplies for resources are also expected to shrink, including CBD. Since there is an ongoing protocol for everyone to stay at home and practice social distancing, some suppliers of cannabidiol are expected to stop their operations. As a result, consumers are to be left with limited store choices, which fraudsters can take advantage for their personal gains.
In times like this, when transactions are primarily done online, it's best to ensure that the one you're seeking supply of CBD for is a legit and reliable dispensary.
To prevent the risk of falling victim to criminals, it's best to limit your options to reputable stores only. Before heading straight into the checkout and providing your credit card information, make a habit of conducting a background check on the site you're visiting first. Once you've verified that the details provided are true and that the store actually operates as a legal supplier, it is then that you can only start picking the products you want to get from the site.
Consider How Much THC the Product Contains
While it's a popular belief that CBD works best with a little THC, it's always a safe bet to get a product that only contains as low as the 0.3 percent cutoff required for CBD products. That is exactly what LA Fresh CBD touts in its products.
Primarily, this is because THC works as a psychoactive component, which means taking a dose of it can drive you straight into the cloud nine, or what people call the marijuana "high." Since the COVID-19 pandemic has left the economy almost immobile, finding yourself in an unpleasant and dangerous level of head high will leave you helpless, as people are expected to stay on their homes, establishments are normally closed, and medical professionals are busy responding to the needs of the swelling number of infected patients.
Don't Share
Sure, while cannabis enthusiasts live by a communal way of life, now's not the time to remain faithful to that culture. Essentially, since the novel coronavirus has been proven to be transmittable via respiratory droplets and contact routes, sharing your vaping device with your favorite pals is a big no-no.
Aside from this, although it's a known fact that CBD oils, gummies, and other related products are more satisfying when shared in groups, practicing social distancing of at least 1 meter or 3 feet is still more important to secure your safety amid the outbreak.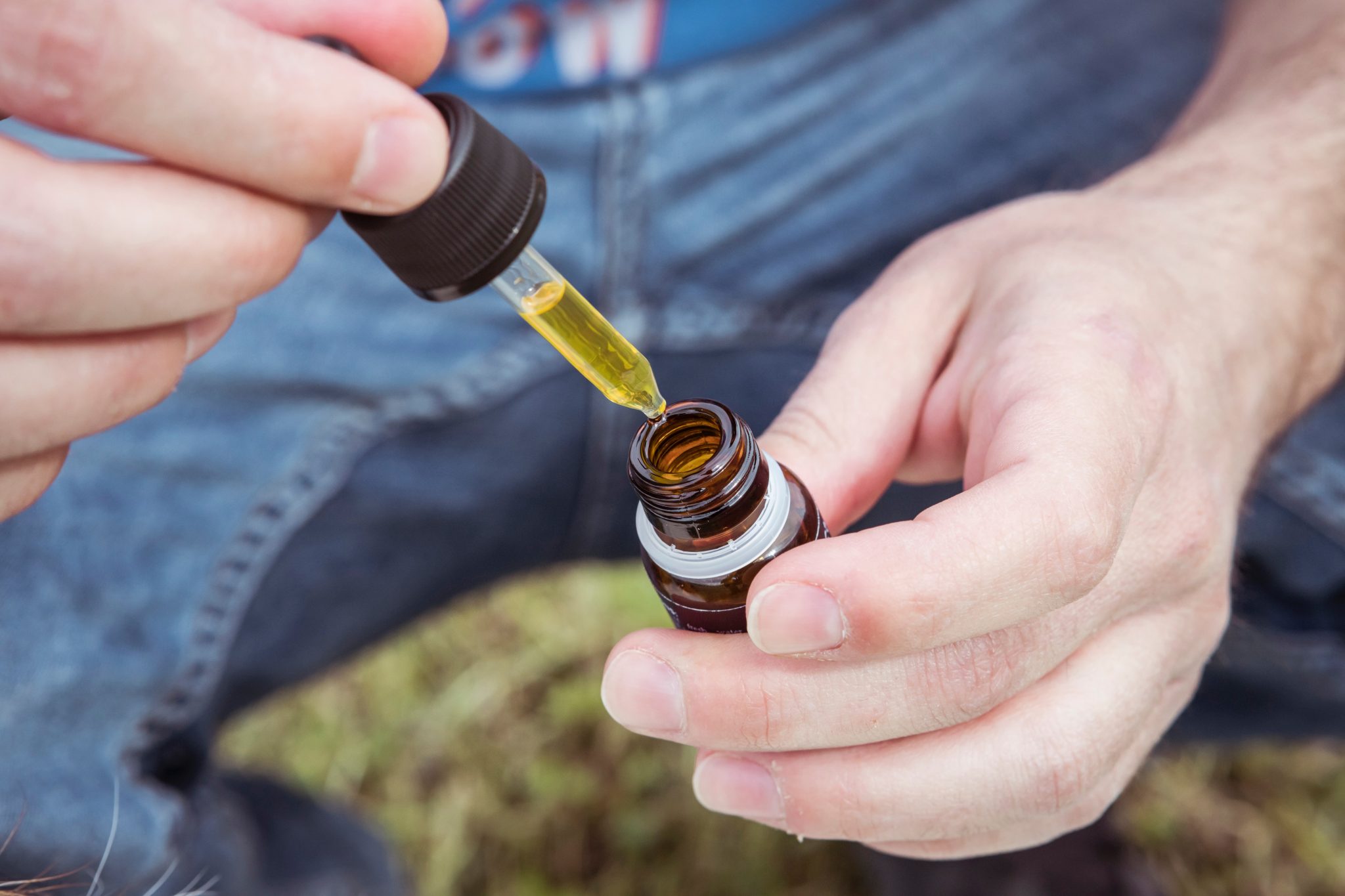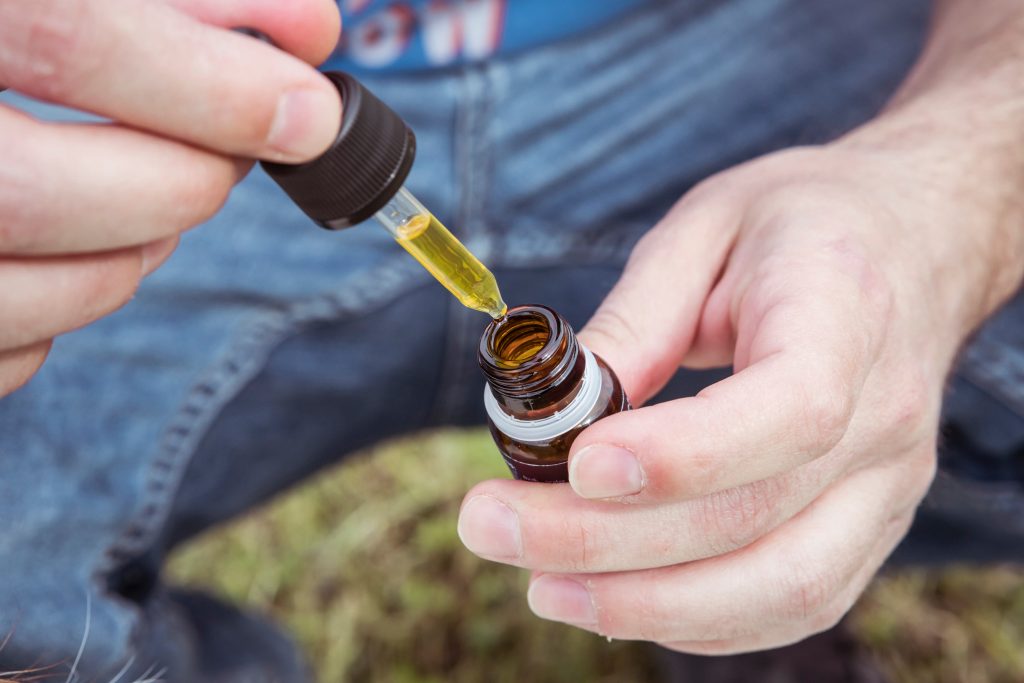 The Bottom Line
In this time of medical and economic upheaval, aligning your every action to what's proper and necessary should be everyone's top priority. Sure, while you're still free to enjoy your favorite CBD products, practicing these necessary measures come as a compulsory action from anyone in the community.
Things are Getting Seedy – New Cannabis App Coming Late 2020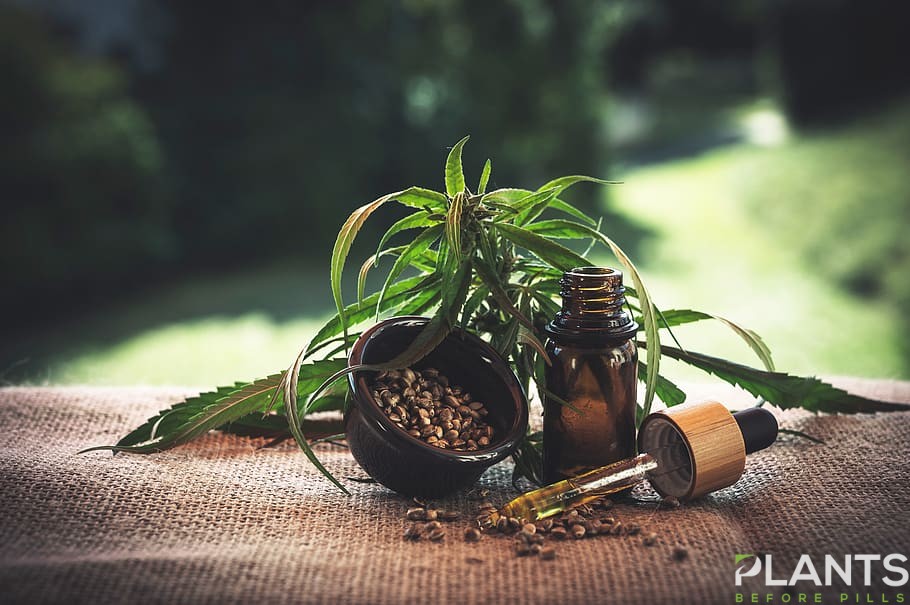 2020 has been a wild ride so far, to say the least. There have been some downfalls, but there certainly hasn't been a lack of innovation during these trying times. Many people, mainly serial entrepreneurs, have taken the time "away" from their regular routines and started focusing on other ventures to capitalize on new markets and areas of growth. Some in the cannabis and CBD world have put their marketing skills to the test by launching and promoting their own brands. Others have taken the time to build software and digital products to further amplify their reach.
Here at Plants Before Pills, we are no stranger to the latest cannabis, CBD, and Kratom trends. We review items such as CBD Oils all the way down to cannabis accessories, but this will be the first time we've learned about a new mobile app that looks to disrupt a very segmented space.
This new app is called Seedy.
Seedy Founder Thomas Lopez has a vision of an online marketplace designed for home cannabis growers by growers where information, equipment, and seeds are shared and where a like-minded community thrives. Set to launch in late 2020, Seedy is the world's first digital eco-system where growers can connect and sell products, used and new equipment, and other essential growing products like "nutes" and heritage seed strains.
By identifying an emerging market for home cultivators focusing on wellness and producing naturally harvested Cannabis and CBD/CBG, Seedy will become synonymous with the home cultivation movement as legalization spreads, and experienced growers turn to digital platforms for equipment and information.
Founder Lopez's Entrepreneurial spirit has led to him holding over twenty unique patents in multiple industries. His inspiration for Seedy comes from more than 3 decades of experience in brand development, product engineering, and marketing. Seedy is the next step in home cannabis cultivation. It allows users to connect on one central platform creating a space similar to Amazon, or Etsy where small vendors can reach thousands of potential buyers while creating a digital community.
As COVID has crippled the economy in many ways, the cannabis market has been on fire, with many cannabis stocks and companies seeing all-time highs (no pun intended). The Seedy mobile app looks to be a great way to further augment the cannabis industry and connect industry professionals, growers, cultivators, and the like. The cannabis mobile app scene has seen some "censoring" but this app looks to be one that could provide incredible value to its users.

We are primed and ready to try this new app out when it debuts later this year.