Life in Quarantine: Coping with CBD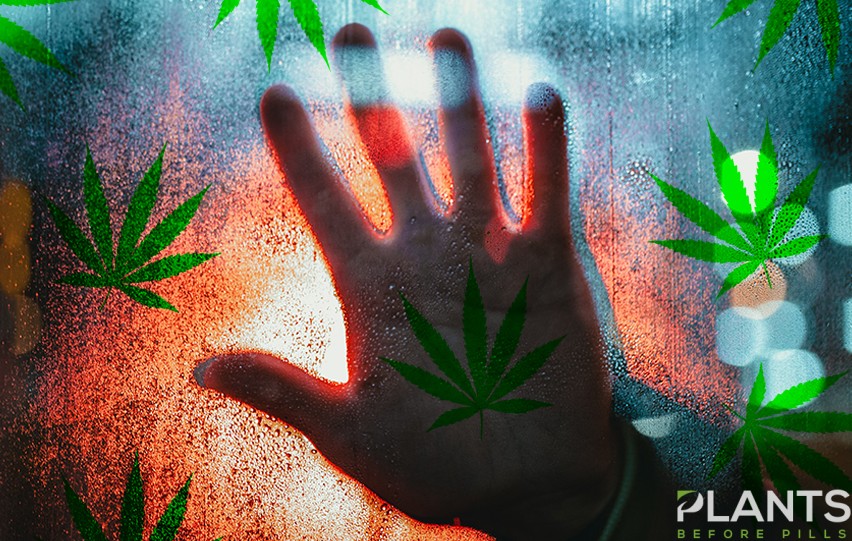 Now that almost everyone has been biding their time indoors (no thanks to coronavirus COVID-19), people around the globe have been forced to grapple with their new normal. For many, these include practicing physical distancing, going out only to get their necessities, using video chats and calls in place of weekly, if not daily, socialization, and the overall stop in tradition and workflow.
While life in quarantine has been a welcome change for many individuals – mainly to spend time with their family and to focus on themselves – this has been a particularly hard time for some people. Whether it's the idea of isolation and physical distance from friends and loved ones and the break from routine, there's no denying that this lockdown has been stressful for people.
In unprecedented times, there's no one right way to go about navigating life. Although some are focused on being productive and keeping themselves sharp and active, many of us are struggling to merely make it through such stressful times. If these events ring close to home, chances are you're finding ways to help you feel more grounded and less anxious. Thankfully, there are a variety of approaches and methods you can take to deal with life in quarantine – especially with CBD products like Eables™ CBD Oil in your arsenal.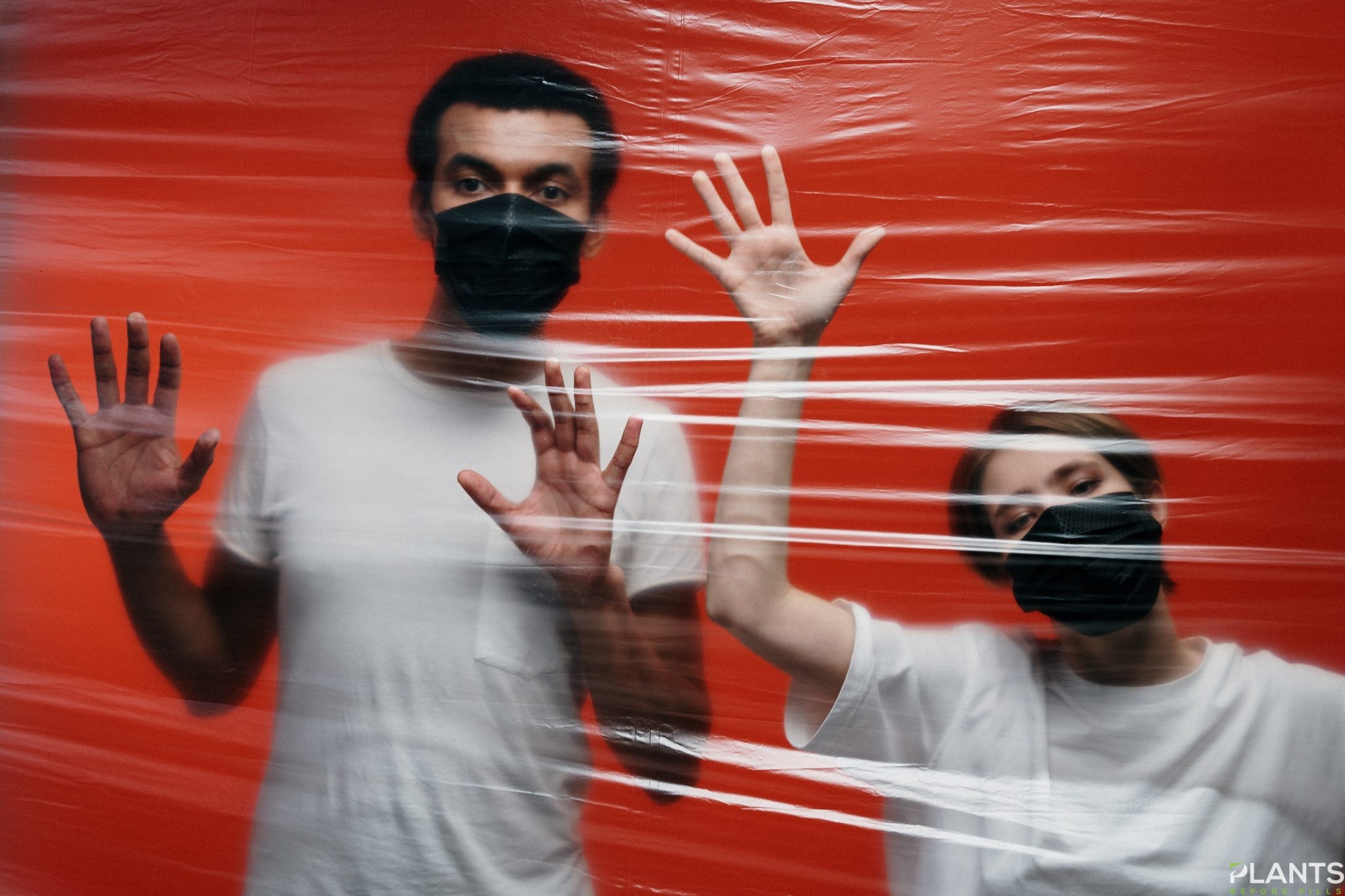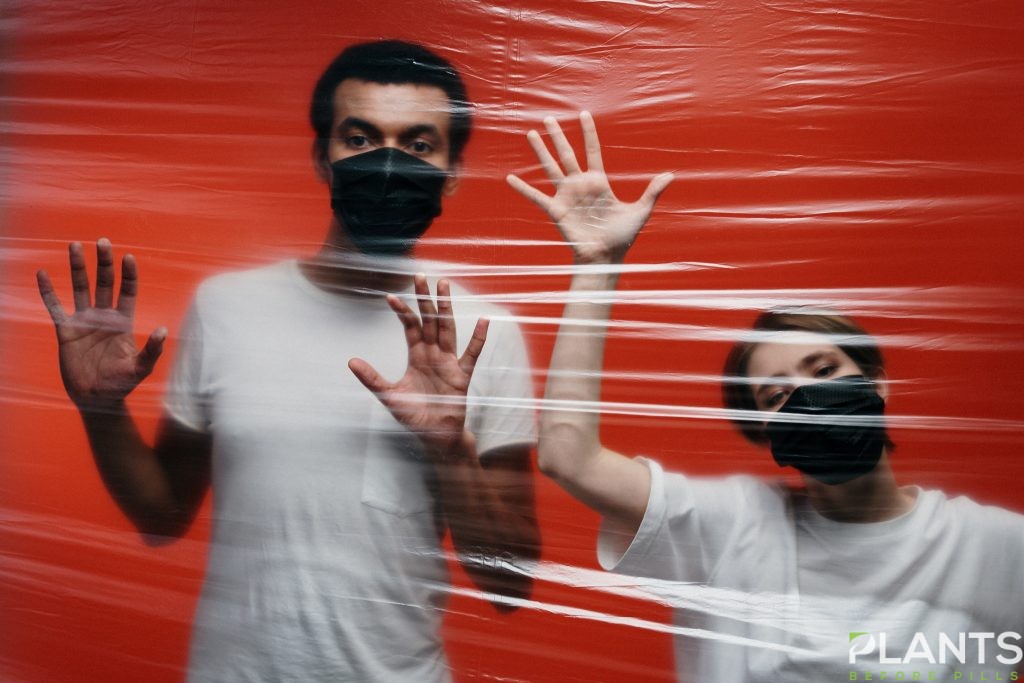 Why Productivity Isn't Always Exactly the Answer
The Internet has been highlighting the need to be productive, what with the plethora of how-to articles abounding everywhere you look. There has even been an influx of new CBD companies sprouting up during this time using white label CBD services. However, with a global pandemic in the midst of everything and almost every aspect of life revolving around this, it has become increasingly harder to focus on the now and be productive.
Undergoing through all this unnecessary pressure and anxiety only furthers you and other people in the same boat to become counterproductive. In a time that's already highly stressful in itself, it's certainly not doing you any good to dwell on pushing yourself towards your limits.
Because of this, taking a backseat and doing the absolute minimum is okay. It's okay to do nothing and feel at peace with it. From sitting on your couch with your trusty vape pen with cbd live resin to eating your carefully prepared gentle CBD oil-based foods, there's nothing like taking a step back and dealing with the curveballs life throws at you – one step at a time.
How CBD Oil Can Help Soothe Anxieties Away
If you're lucky to be in a state where cannabis consumption has been legalized, chances are you've stocked up on your goods just as states and the whole nation has announced steps to mitigate the pandemic. Should this be the case, consider yourself lucky that you have your stash with you to get you through this quarantine.
A type of cannabinoid, cannabidiol, otherwise known as CBD, is naturally found in cannabis plants. Throughout history, studies show that CBD oil has helped reduced anxiety and stress within individuals, as well as address other feelings and signs of pain and discomfort.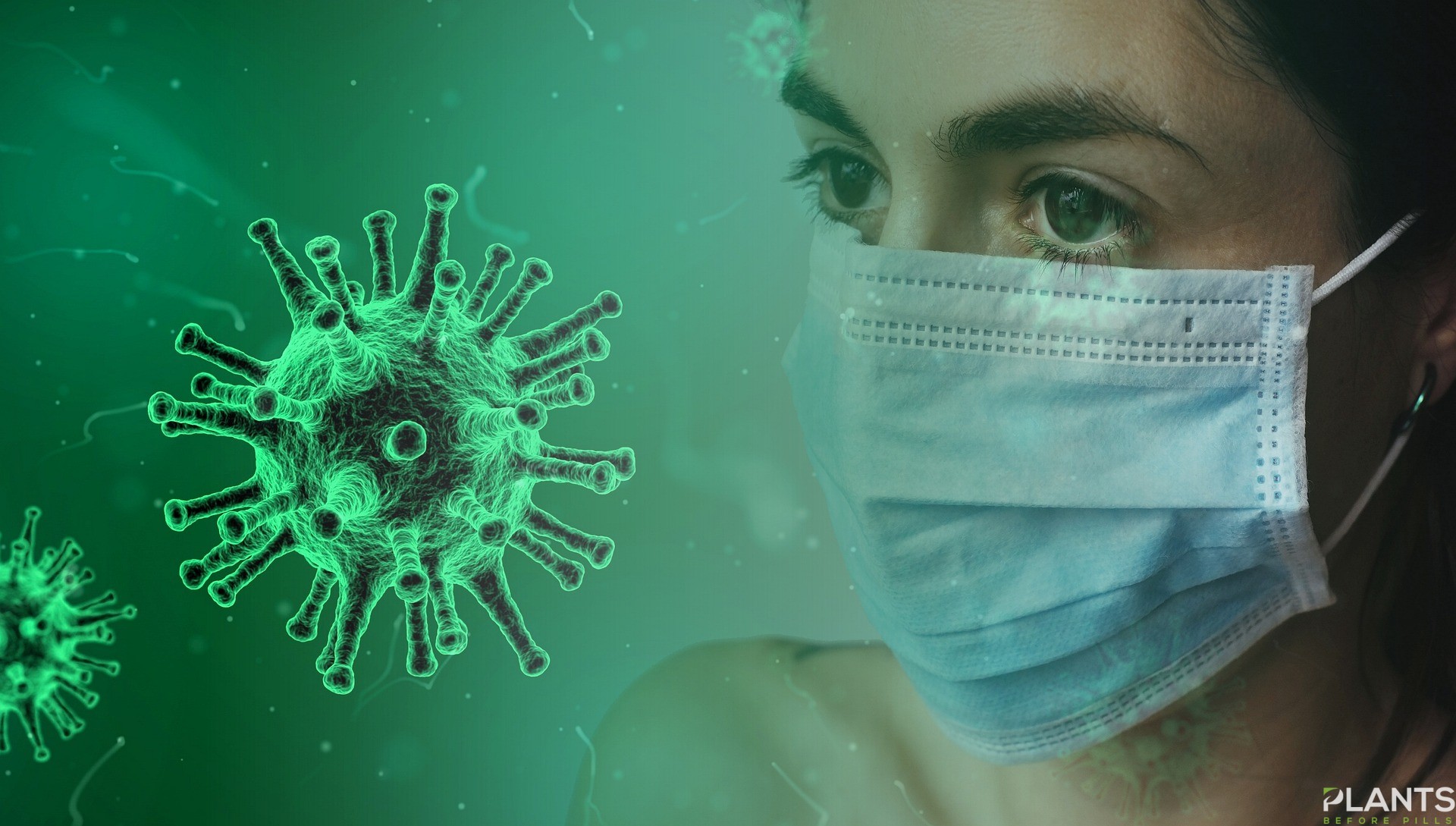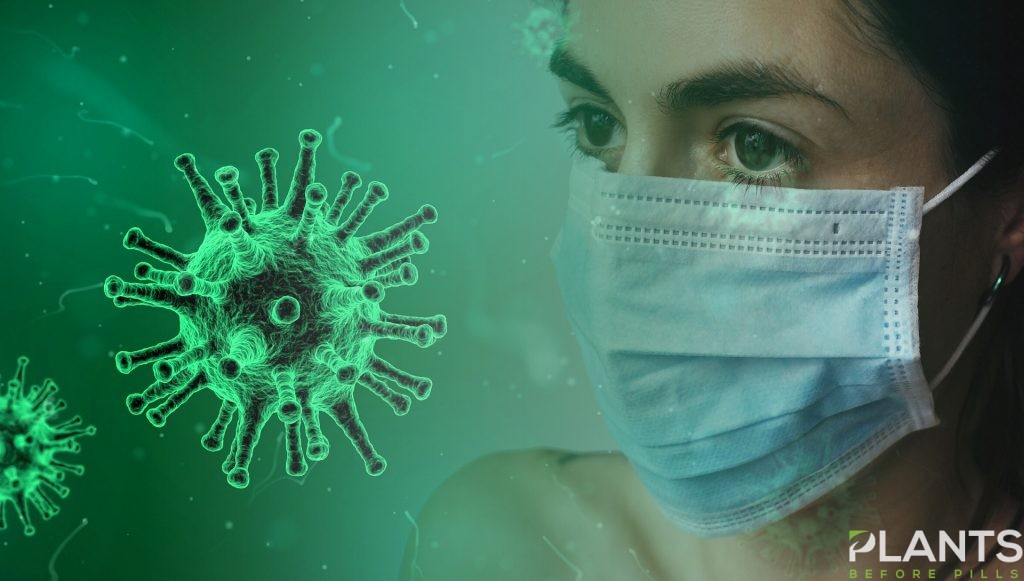 While consuming cannabis these days definitely has its benefits, especially with its capacity to move users to a state of intoxication and 'high,' this may only trigger feelings of paranoia and disassociation in some users. An in a global pandemic, a trip to the hospital – where doctors and other medical professionals are treating COVID-19 patients and other people showing such symptoms – is the last thing you want right now.
Because of this, sticking to cannabidiol might be in your favor. Taking this as a form of treatment have resulted in individuals reducing their anxiety and stress levels. It has also greatly helped in treating depression and other similar conditions, all without the unwanted effects of antipsychotic drugs.
Ways of Managing Stress During the Quarantine with CBD Products
Now that you know that CBD oil for anxiety can be a useful option in these events, it may be high time to consider this as you manage your stress and deal with life in quarantine. Below are some activities that will hopefully bring you a much-needed sense of calmness to your everyday routine. Who knows, these might just give a sense of normalcy and respite that you have been desperately in need of.
Practicing Self-Care with CBD Beauty Products
Being in quarantine doesn't mean you're letting yourself go. This does not give you the excuse to skip your daily face regimen. As a matter of fact, this may be the best time to stick with your skincare routine and emerge from this outbreak with much-renewed skin. Just think of yourself as a dewy dumpling that absolutely thrives in feeding your skin (especially your face) with moisture.
While quarantine has left your mental health in a slightly less than the attractive state, there's a silver lining in all of this: your skin is finally breathing better. Without all the makeup you put on a daily basis and without the daily commute on trains and buses, your skin may have just achieved a whole new level of glow.
If you're interested in trying new cannabis skincare and body products, now may be the best time. Not only can you monitor your skin vigorously over the next few days and weeks, but you can also feel a bit more luxurious now that you have the time to really go over skincare routine.
Breaking out due to the stress and anxiety that the pandemic has brought you? A CBD oil-based facial oil is Herbivore Botanicals' Emerald CBD + Adaptogens Deep Moisture Glow Oil. Apart from soothing inflammation and keeping acne at bay, it's also hydrating enough to seal in your moisturizer. If you have a tub to soak into, you might also want to go the extra mile and take a cannabidiol bath bomb in preparation for a good night's sleep.
Keeping an Active Lifestyle
Gyms and other exercising locations may be closed given the virus outbreak. In fact, you might even notice that social distancing guidelines are in place. However, there are still other ways you can maintain an active lifestyle no matter how big or small your home is. From doing apartment-friendly aerobic exercises to hardcore HIIT, exercising keeps your body fit and healthy. Not to mention, it can help you release those much-needed endorphins, otherwise known as the hormones that make you feel happy and be more optimistic.
To aid in your post-workout recovery, working with CBD oil has been found to be effective. Aside from allowing you to deal with your current situation stress-free, you'll also feel less-inflamed after a brutal workout. It's a better alternative compared to traditional medicine or anti-inflammatories.
Maintaining a Healthy Diet with CBD Oil Edibles
Stress is a huge factor in changing the way you eat and how you process your food. At times, it can even take a toll on your body, leading to a weakened immune system. Now that the whole world is battling an unseen enemy, experts have advised people to boost their immune system by keeping a healthy diet. Among these, of course, include eating leafy greens, fruits, and vegetables. Doing so will help nourish your body from inside out and allow you to better deal with your stress.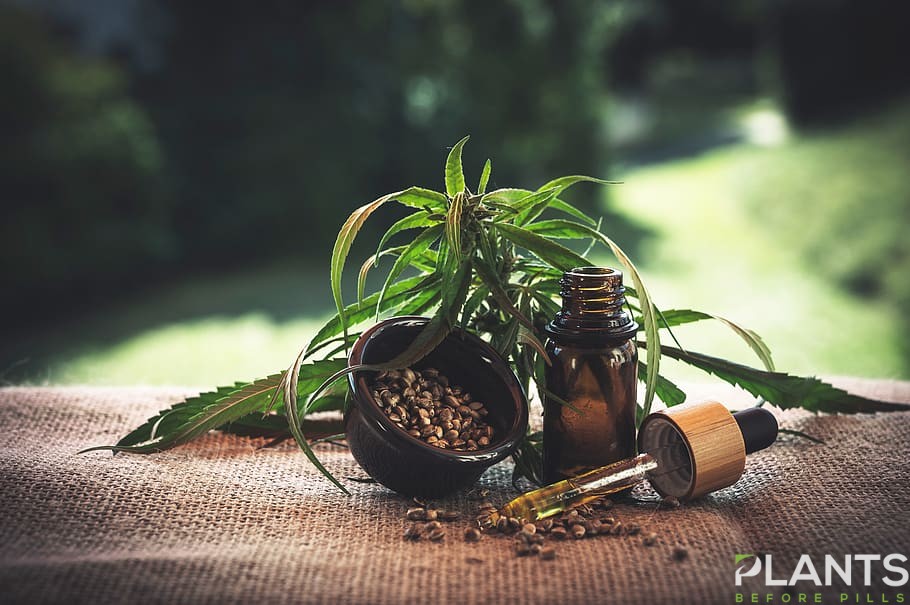 With more and more people turning to home cooking and baking as a coping mechanism – not only to lessen going out and also to maximize their pantry ingredients – you might want to try your hand on a number of quarantine cooking recipes.
Bon Appetit has tons of easy dishes you can cook at home whether you're a beginner or seasoned professional. One of the easy dishes you can try is their brothy pasta with chickpeas. Think of this as a chickpea pasta soup of sorts. It calls for a drizzle of olive oil at the end. But, to make your creation a tad notch higher (pun intended), lace it with Wonder Valley x Lily's CBD Olive Oil. It boasts of a peppery, herbal quality that works well with a variety of dishes. Since this is a flavor enhancer, you can expect its sharp and fruity notes to stand out.
Watching Films and Television Shows
If you're not up for anything that will require productivity, and instead, simply want to retire to a quiet and peaceful distraction, then Netflix and chill (the wholesome kind) might be up your alley. Watching television shows and films are a perfect way to relax and learn. One of the films that are worthy to be watched at the video streaming platform right now is Dude.
Centered on the lives of four teenager friends on the verge of leaving high school, Dude shows just how important cannabis in dealing with different circumstances. From coming to terms with grief to celebrating new milestones in life, the young group shows that cannabis remains a central part of their lives even when they're about to move miles away from Los Angeles, California. A coming-of-age, bittersweet film, this Netflix movie deserves to be up there on your list.
Quarantine and CBD – Conclusion
Life in quarantine is opening up ways for people to come to terms with a new normal sooner rather than later. By following these steps, you can help manage your stress with the help of CBD products and lend a sense of normalcy to help you cope with these unprecedented times.
Where To Get Top Cannabis News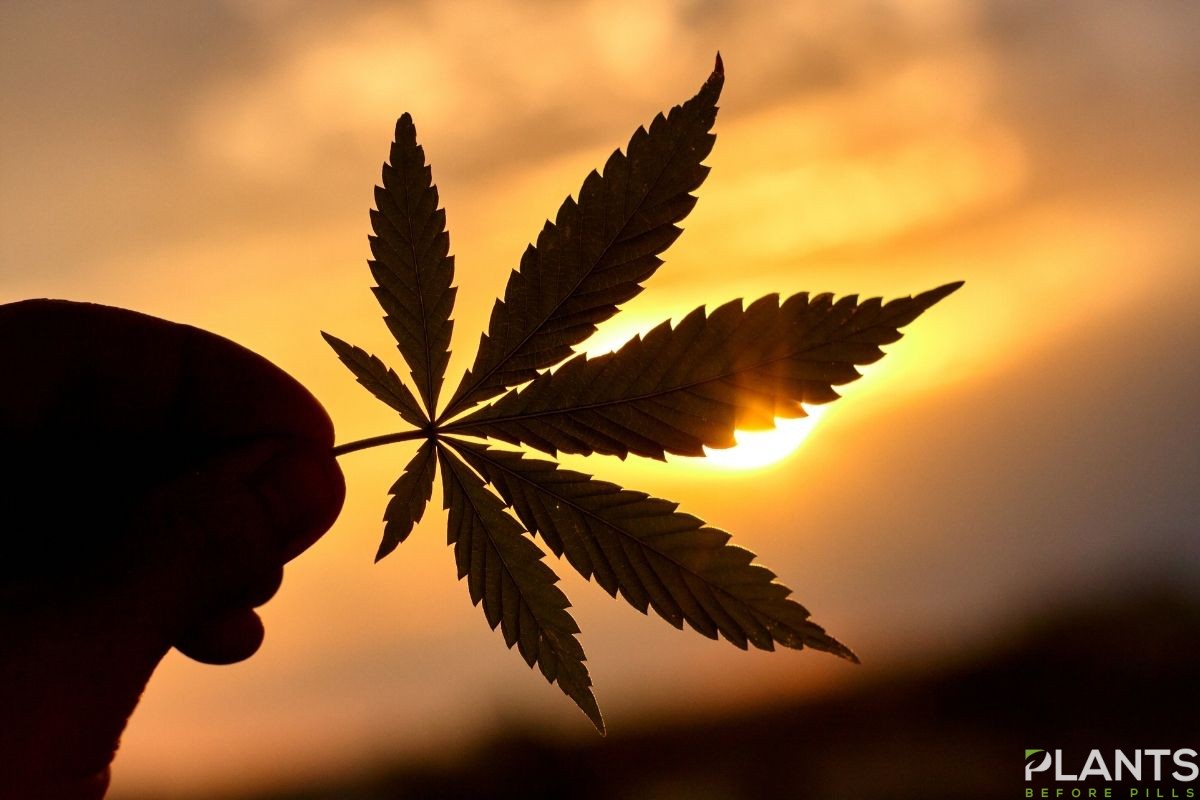 The legalization of cannabis has seen a growth in recreational marijuana use, as well as a surge in medicinal cannabis use. CBD products are now mainstream. They are the drug of choice for many people. As a result, cannabis use no longer carries the stigma of years gone by.
Increase Cannabis News Providers
The growing popularity of cannabis has also seen an increase in demand for cannabis-related news. Along with that, you also have an increase in cannabis products from the best pre-rolled cones to the cannabis herb grinders. Specialist websites are popping up all over the internet. They provide all sort of information, from how to grow marijuana plants and the best type of CBD and THC products. Through to legal changes, study results and even financial news. In short, cannabis news is big business!
Fake Cannabis-Related News Exists Too
Like most things that experience a surge in popularity, not everything you read is legitimate. When it comes to cannabis news, you can't take what you read at face value. It's essential to know that your information source is trustworthy, objective and reliable. Many websites pose as legitimate information sources. But, in reality, they are nothing more than promotional sites for their own products.
Even more disturbing many of these sites are promoting products that are overpriced or of low quality. There also plenty of so-called "gurus" sharing their wisdom and experience. Sometimes that experience is growing a couple of plants in a bedroom or using CBD oil for a few months.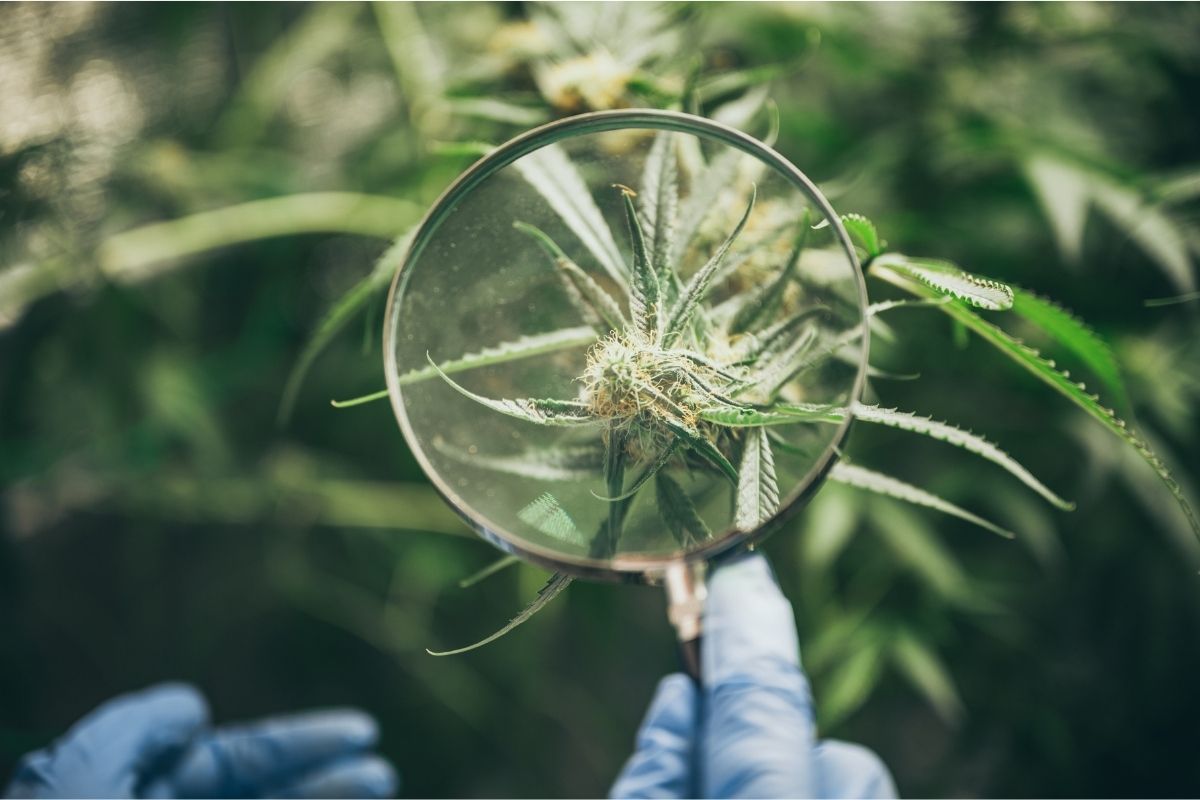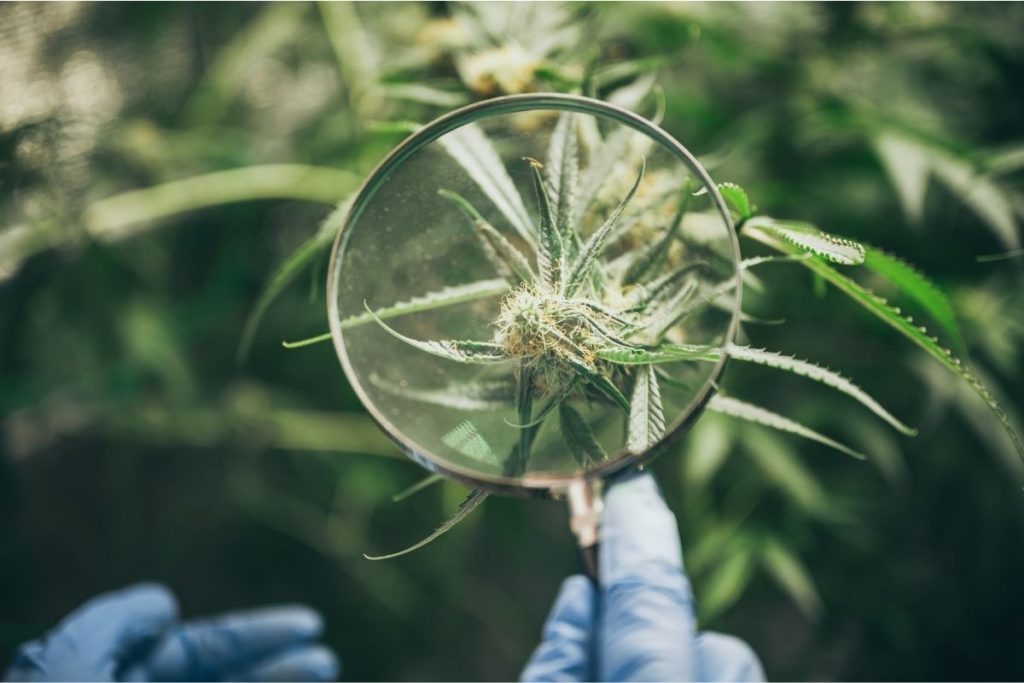 So, what sources can you trust?
Obviously, plantsbeforepills.com is a great place to start. We always aim to provide balanced, informative articles for our readers. We cover global cannabis news and all the latest medical marijuana developments. If you are looking for additional sources, here are three well known and reliable sites to check out.
HighTimes.com – High Times has been around since 1974 in print format. Now it is online and provides a cross-section of information covering hemp and marijuana. High Times is an excellent resource for both recreational and medicinal cannabis information. You'll find well-informed articles covering the latest products, treatments and studies.
Leafly.com – A global information source on all things cannabis. Leafly covers recreational and medical matters. You'll find everything from cannabis news to product reviews and scientific developments. Along with news, you can also order online and find local dispensaries.
MedicalJane.com – Medical Jane is an excellent resource for information on medical marijuana products. It isn't so much news site but a fantastic reference resource. Got a query about a medical marijuana matter? You should be able to find an answer at medicaljane.com.
High and Wealthy: Top 8 Richest People Who Have Used Marijuana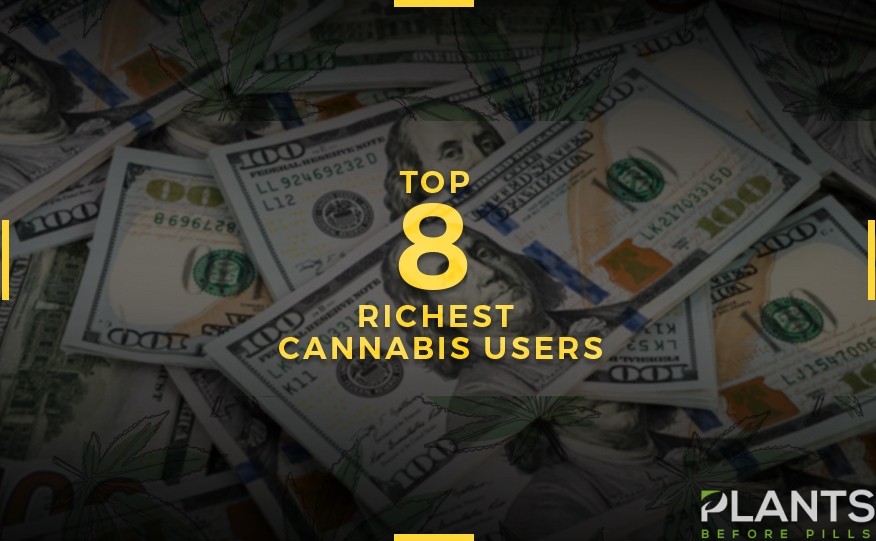 For years, the word "rich" carries a broad range of possible connotations – classy, refined, eloquent, regal … and high? From smoking flower to consuming marijuana hash, the wealthy are dialed in.
Gone were the days when the wealthy are boxed within the "prim and proper" notion. Today, the newer generations of the top 1% are more than willing to break the strict expectations and experience a different dose of high and wildness.
From business tycoons, politicians, to award-winning artists, here are 8 of the richest cannabis users.
Get to know them:
Perhaps, it is safe to say that almost every guy has heard the name "George Zimmer" before. He is, after all, the founder and former CEO of the popular clothing chain, Men's Warehouse. Although Zimmer was fired as executive chairman in 2013 due to his "unwillingness to hand over the reins," the entrepreneur remains to be one of the biggest fish in the cannabis pond.
In fact, in 2010, Zimmer has openly showcased his support for the legalization of cannabis by donating a staggering $70, 500 to support the Proposition 19 in California.
Five years later, in an interview with CNBC, the former CEO said he has been regularly smoking marijuana for half a century already. When asked about his stand about the marijuana prohibition, Zimmer is quick to respond, saying: "This is the biggest con that has been perpetrated on this country in the last century."
No one can debunk the unpleasant stereotypes linked to marijuana users more than the American billionaire Ted Turner. Not only is he famous for founding the first 24-hour news network, CNN, but he is also regarded as America's second-largest individual landowner and a self-made billionaire. In 2014, Forbes estimated Ted Turner's net worth at $2.2 billion. Today, Turner continues to rise as one of the top media tycoons in the country.
For years, Ted Turner has been rumored to have been a marijuana user. Some sources even claimed he had been caught growing marijuana in his dorm room at school. Although the mega-mogul refused to clarify the rumors, his vocal support for the legalization of cannabis and his consistent role as a sponsor of the Kentucky Hemp Museum already seem to confirm the report.
Richard Branson is not the kind to back out from anything – even from admitting he smokes marijuana. In fact, in an interview with GQ magazine, the founder of the Virgin empire had admitted he tried using cocaine, ecstasy, Viagra, and marijuana.
"I haven't tried skunk, I have smoked cannabis though. I mean, I went with my son on his gap year, for God's sake. We learned to surf and had some nights where we laughed our heads off for eight hours," the multi-millionaire airline boss told Piers Morgan.
As a bonus, the British entrepreneur also said that the first person to teach him how to roll a joint is none other than Rolling Stones guitarist Keith Richards.
For years, Branson has been one of the most devoted supporters of the legalization of marijuana and even said he'd put in on sale if it were to become legal.
No one lives the "American Dream" more accurately than Hugh Hefner. From astounding mansions, fanciful lifestyle, dream girls, to regular puffing of cannabis – this magazine tycoon seems to has it all. Despite his death in 2017, the founder and editor-in-chief of Playboy magazine remains to be one of the biggest faces of celebrity cannabis users.
"I don't think there's any question that marijuana should be legalized because to not legalize it, we're paying the same price we paid for prohibition," he told Fox News on 2010 when asked about his stand on the legalization of the plant. "In other words, it is a medical concern and it should be handled that way."
In a book called High in America: The True Story Behind NORML and the Politics of Marijuana, Hefner shared how marijuana made him see sex in a different light. "Smoking helped put me in touch with the realm of the senses. I discovered a whole other dimension to sex. I discovered the difference between fucking and making love," the Playboy magnate told Patrick Anderson.
Nothing tops Michael Bloomberg when it comes to being the face of success. Not only is he the co-founder and CEO of the financial, software, data, and media giant, Bloomberg L.P, but he also became a three-term Mayor of New York City. Forbes estimated his net worth to be a stunning $55B and was even hailed as the 9th richest people in the world.
In 2001, Bloomberg was asked by New York Magazine whether he had ever tried marijuana, in which he responded with the iconic line: "You bet I did. And I enjoyed it."
He then later came to regret making the comment when the National Organization for the Reform of Marijuana Laws Foundation unveiled a $500,000 ad campaign featuring his face alongside the quote.
"In terms of, I had, certainly when I was younger, as I suppose most people in my generation, experimented," he told during a news conference. "I never lie, so if somebody asked me a question, I told them. Do I, in retrospect, wish I didn't say it that day so they couldn't quote it? Of course."
However, despite his experience with the plant, Bloomberg was not fond of decriminalizing marijuana. In 2013, he even called medical marijuana "one of the greatest hoaxes of all time."
The American business magnate and co-founder of Microsoft isn't just commendable for having the world's largest private charitable foundation but also for his vocal support for the legalization of marijuana13 in his home state of Washington.
Although the Microsoft's mogul has been mum on whether he had used to smoke cannabis, his 1994 interview with Playboy seem to suggest a possible answer. During the said interview, Gates was asked if he had ever taken drugs, particularly LCD. He responded by saying: "My errant youth ended a long time ago."
When asked to further his answer, the American entrepreneur only said: "That means there were things I did under the age of 25 that I ended up not doing subsequently."
Bill Gates now stands as the top 2 richest individuals in the world, according to Forbes.
Aside from his vocal support for democratic ideals and causes, the Hungarian-American billionaire George Soros is also a faithful supporter of the legalization of marijuana. In fact, since 1984, he has been injecting more than $80 million of his money to various alliances and networks for the advancement of the legalization of marijuana.
Although he said he finds no use for drugs, the prominent international investor admitted he once tried smoking cannabis.
"I tried marijuana and enjoyed it, but it did not become a habit and I have not tasted it in many years," Soros said in an interview.
As a well-known humanitarian, George Soros believed that the marijuana laws are doing more harm to people than good.
"The criminalization of marijuana did not prevent marijuana from becoming the most widely used illegal substance in the United States and many other countries. But it did result in extensive costs and negative consequences," he asserted.
Perhaps, we can all agree that no other CEO could top the grand stature of Steve Jobs when it comes to the public realm. After all, who would forget the genius mind behind the Apple gadgets? In 2010, he was hailed by Forbes to be the 17th most powerful person. And even when he succumbed to cancer in 2011, he was still regarded as one of the leading pioneers of the microcomputer revolution.
Prior to his death, Jobs' involvement in recreational drug use is not a secret to the public. In fact, he was even able to give a talk about his drug experiences, particularly with LSD and marijuana. During the interview, the Apple Co-Founder expressed that his use of LSD was one of the "two or three most important things" he ever did in his life. He also said he and his friends used to smoke marijuana and eat pot brownies for some time before. For Jobs, the reason behind his marijuana usage stems from the relaxing effect the plant provides, along with its creative significances.
Today, Steve Job's legacy continues to affect the computer, wireless, and even cannabis industries.
After his death, Daniel Kottke, an old friend of Jobs' told CNN that Jobs' experiments with drugs stopped with the dawn of his company, Apple.
"Once Apple started, Steve was really focused with all of his energy on making Apple successful… and he didn't need psychedelics for that," he explained.
Conclusion:
Surely, the "high" and wealthy will always have their own ways to stay on top. From CEOs, politicians, sports personalities, to celebrities, there always comes a broad list of rich people who find leisure in the company of the green plant.
Who among these people do you fancy sharing a joint with?
Laze Teams Up With Hazey Taughtme For A Cali Cannabis Collab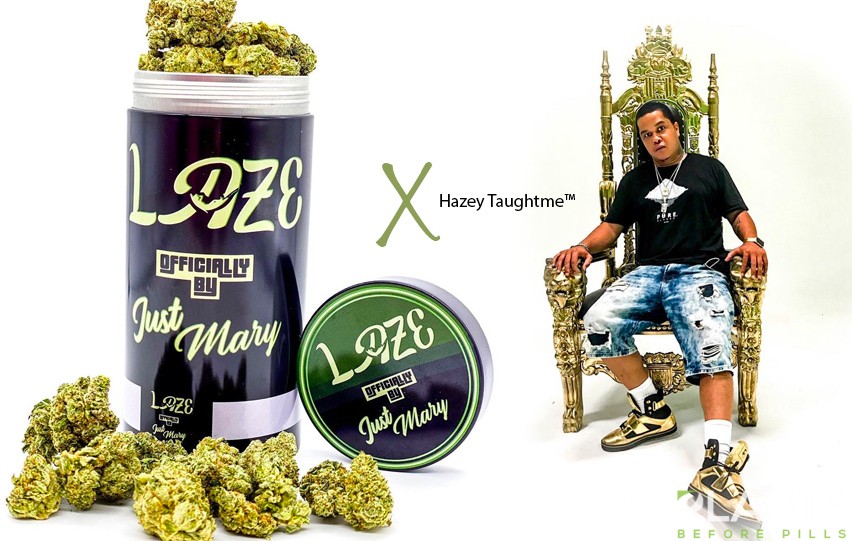 The California market is "budding" (pun intended), and there is a new player on the team; Laze Cannabis. As one of the latest products to hit the California recreational marijuana market, Laze is officially brought to you by Just Mary, Greenwood Distro, and entertainment mastermind, Hazey Taughtme™️. The parties came together to form the first childproof one ounce can with a patent-pending lid. Laze will offer consumers an inside look at making a black-owned cannabis brand through a web series to be announced in the upcoming weeks.
Better known as "Haze," Steven Palmer is a builder, strategist, entrepreneur, and social justice advocate. He aims to expand the cannabis industry for people of color, creating a larger market share in one of the country's fastest-growing sectors.
"I build brands. I connect the dots. I teach. I create." Haze said.
Background on Haze
A native of York, Pennsylvania, Haze, otherwise known as Hazey Taughtme, is the CEO of Haze Ent. It is widely regarded as one of the nation's leading brand managers. Haze is the founder/owner and the publicist for multiple companies, including Miracle Mile Studio, Black Cannabis Magazine, Laze Cannabis, and Royal Danks.
Haze has been instrumental in building the career of popular speaker and community activist Freeway Rick Ross. Like so many other clients, he has helped transform Freeway Rick Ross' image from former drug kingpin to cannabis entrepreneur, motivational speaker, and community social justice advocate. Haze himself had experienced some of the pain Freeway Rick Ross had experienced, enduring prison and moving through the criminal justice system, and emerging as a new person. Haze helped manage Freeway Rick Ross's image change, including speaking tours, book deals, film promotions, etc.
As a businessman, manager, and marketer, Haze has been at the forefront of creating opportunities for people of color in the cannabis industry. He works closely with the National Diversity & Inclusion Cannabis Alliance (NDICA) to increase aspiring entrepreneurs' awareness and opportunities.
Haze has also worked closely in the entertainment industry. He's been a music enthusiast since he was four years old, and he aspired to become an artist himself. At the age of 18, Haze wrote and sang with a group of three boys from the Harlem Boys Choir. Growing up, his father encouraged him, "If you want to pursue a music career, you also have to play an instrument." Haze took to playing the piano and keyboards for several years. "Even today, knowing how to play an instrument gives you an advantage in the industry," he explains.
Haze's work ethic is the stuff of legend. He's continuously serving his clients, partners, companies, and anyone else who's actively working with him, working from 7 AM until midnight each day, and doing it all over again the next day. He claims he doesn't have much of a personal life but is simply motivated to help create the most significant value and buzz for his clients that he possibly can. Before COVID-19 turned the year 2020 upside down, Haze put together a cannabis/CBD wellness experience for the Super Bowl party this past February for rapper and mogul Diddy.
The sky is the limit for Haze and Laze Cannabis and we look foward to watching this dynamic partnership come to life!