Life in Quarantine: Coping with CBD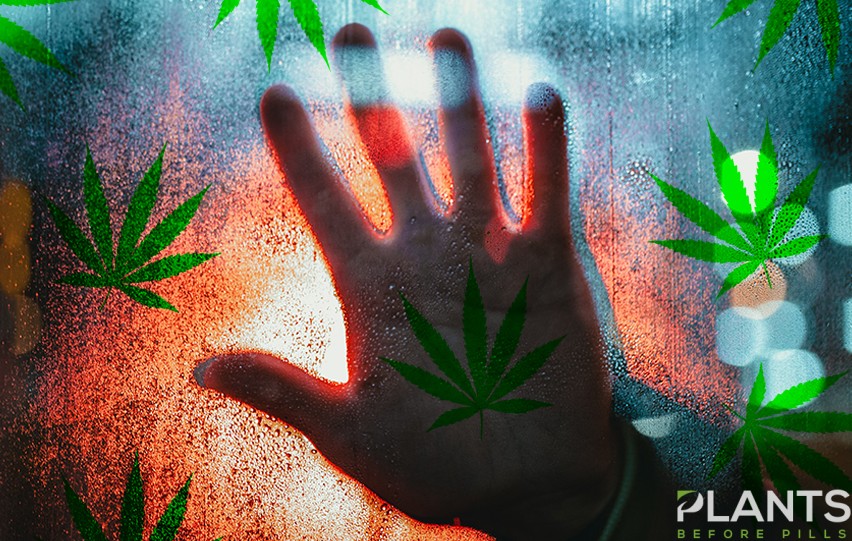 Now that almost everyone has been biding their time indoors (no thanks to coronavirus COVID-19), people around the globe have been forced to grapple with their new normal. For many, these include practicing physical distancing, going out only to get their necessities, using video chats and calls in place of weekly, if not daily, socialization, and the overall stop in tradition and workflow.
While life in quarantine has been a welcome change for many individuals – mainly to spend time with their family and to focus on themselves – this has been a particularly hard time for some people. Whether it's the idea of isolation and physical distance from friends and loved ones and the break from routine, there's no denying that this lockdown has been stressful for people.
In unprecedented times, there's no one right way to go about navigating life. Although some are focused on being productive and keeping themselves sharp and active, many of us are struggling to merely make it through such stressful times. If these events ring close to home, chances are you're finding ways to help you feel more grounded and less anxious. Thankfully, there are a variety of approaches and methods you can take to deal with life in quarantine – especially with CBD oil in your arsenal.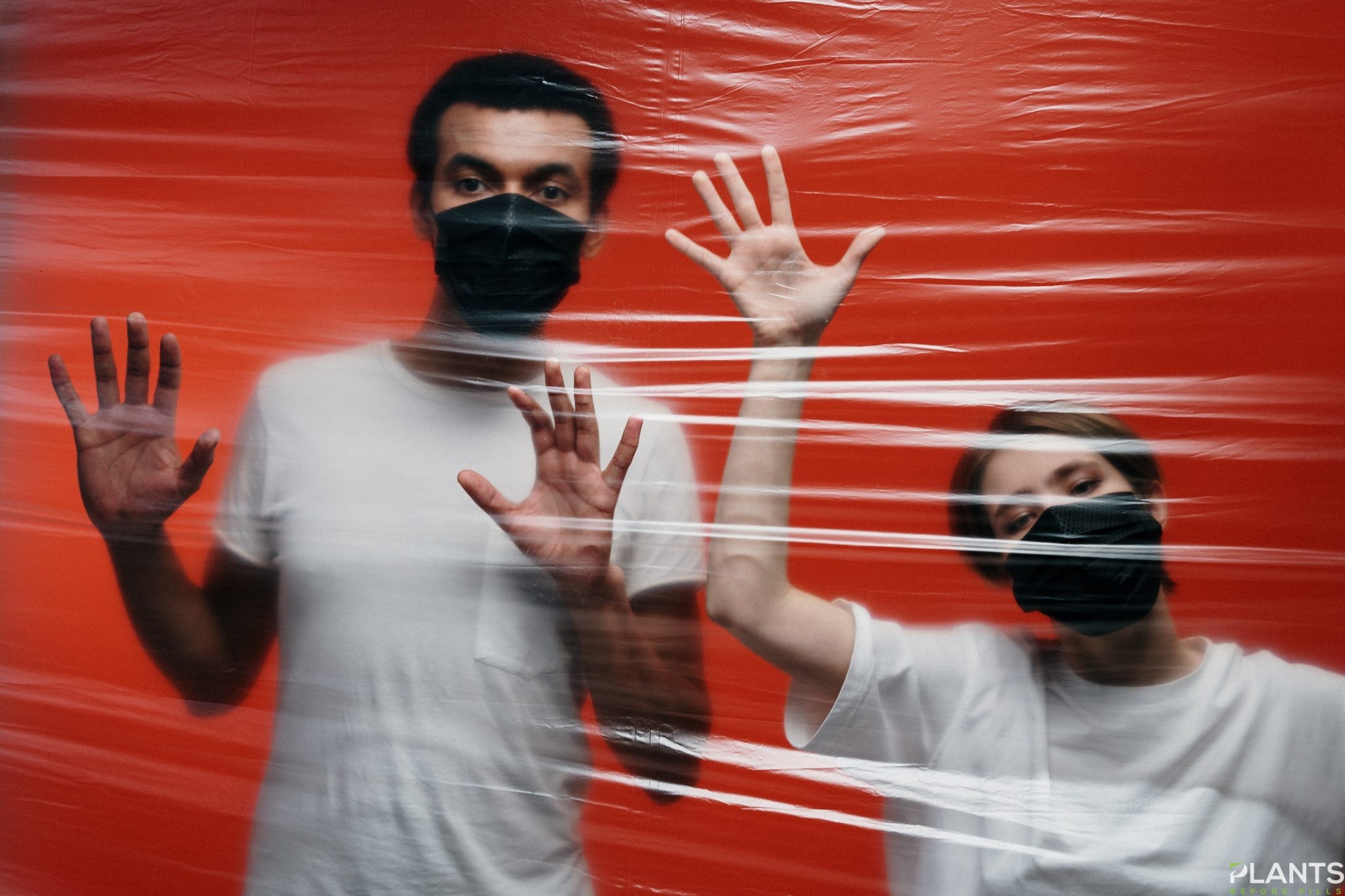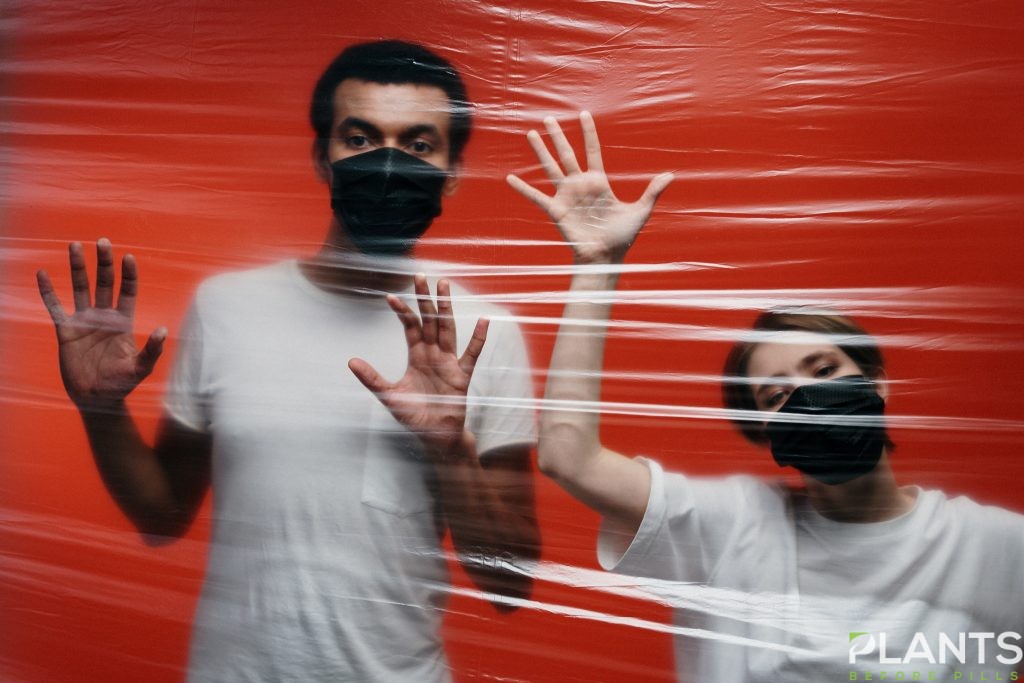 Why Productivity Isn't Always Exactly the Answer
The Internet has been highlighting the need to be productive, what with the plethora of how-to articles abounding everywhere you look. There has even been an influx of new CBD companies sprouting up during this time using white label CBD services. However, with a global pandemic in the midst of everything and almost every aspect of life revolving around this, it has become increasingly harder to focus on the now and be productive.
Undergoing through all this unnecessary pressure and anxiety only furthers you and other people in the same boat to become counterproductive. In a time that's already highly stressful in itself, it's certainly not doing you any good to dwell on pushing yourself towards your limits.
Because of this, taking a backseat and doing the absolute minimum is okay. It's okay to do nothing and feel at peace with it. From sitting on your couch with your trusty vape pen with cbd live resin to eating your carefully prepared gentle CBD oil-based foods, there's nothing like taking a step back and dealing with the curveballs life throws at you – one step at a time.
How CBD Oil Can Help Soothe Anxieties Away
If you're lucky to be in a state where cannabis consumption has been legalized, chances are you've stocked up on your goods just as states and the whole nation has announced steps to mitigate the pandemic. Should this be the case, consider yourself lucky that you have your stash with you to get you through this quarantine.
A type of cannabinoid, cannabidiol, otherwise known as CBD, is naturally found in cannabis plants. Throughout history, studies show that CBD oil has helped reduced anxiety and stress within individuals, as well as address other feelings and signs of pain and discomfort.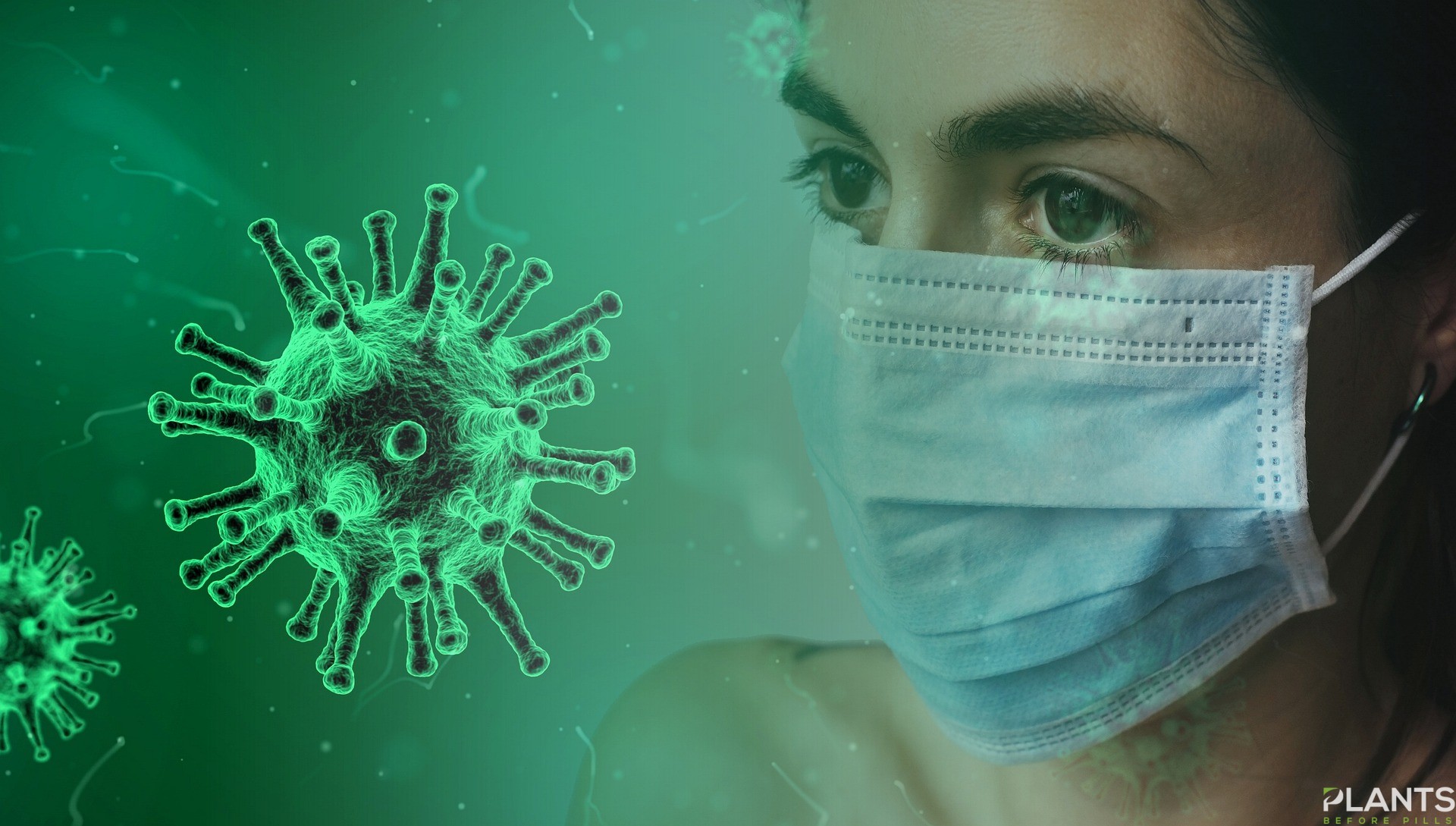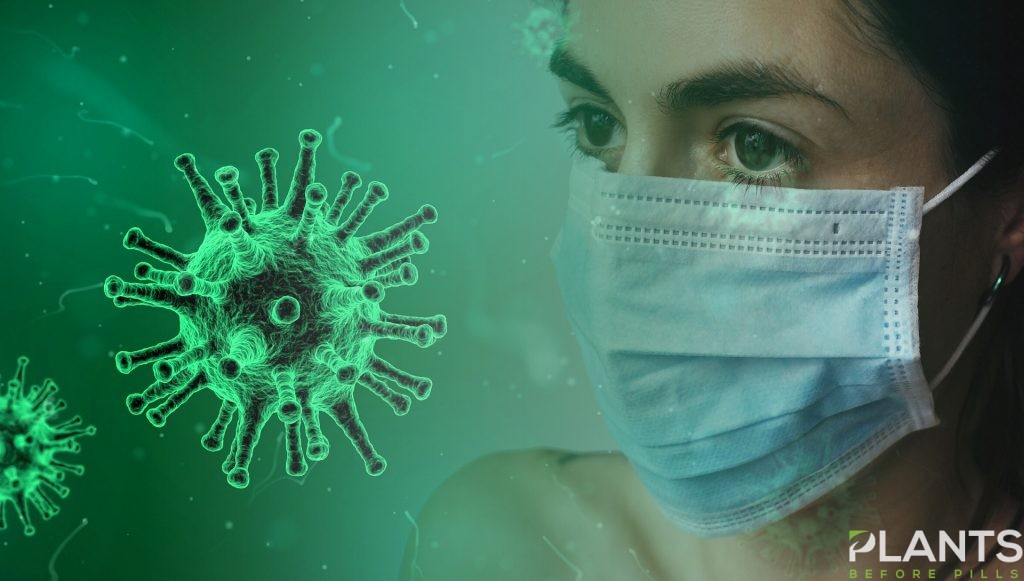 While consuming cannabis these days definitely has its benefits, especially with its capacity to move users to a state of intoxication and 'high,' this may only trigger feelings of paranoia and disassociation in some users. An in a global pandemic, a trip to the hospital – where doctors and other medical professionals are treating COVID-19 patients and other people showing such symptoms – is the last thing you want right now.
Because of this, sticking to cannabidiol might be in your favor. Taking this as a form of treatment have resulted in individuals reducing their anxiety and stress levels. It has also greatly helped in treating depression and other similar conditions, all without the unwanted effects of antipsychotic drugs.
Ways of Managing Stress During the Quarantine with CBD Products
Now that you know that CBD oil for anxiety can be a useful option in these events, it may be high time to consider this as you manage your stress and deal with life in quarantine. Below are some activities that will hopefully bring you a much-needed sense of calmness to your everyday routine. Who knows, these might just give a sense of normalcy and respite that you have been desperately in need of.
Practicing Self-Care with CBD Beauty Products
Being in quarantine doesn't mean you're letting yourself go. This does not give you the excuse to skip your daily face regimen. As a matter of fact, this may be the best time to stick with your skincare routine and emerge from this outbreak with much-renewed skin. Just think of yourself as a dewy dumpling that absolutely thrives in feeding your skin (especially your face) with moisture.
While quarantine has left your mental health in a slightly less than the attractive state, there's a silver lining in all of this: your skin is finally breathing better. Without all the makeup you put on a daily basis and without the daily commute on trains and buses, your skin may have just achieved a whole new level of glow.
If you're interested in trying new cannabis skincare and body products, now may be the best time. Not only can you monitor your skin vigorously over the next few days and weeks, but you can also feel a bit more luxurious now that you have the time to really go over skincare routine.
Breaking out due to the stress and anxiety that the pandemic has brought you? A CBD oil-based facial oil is Herbivore Botanicals' Emerald CBD + Adaptogens Deep Moisture Glow Oil. Apart from soothing inflammation and keeping acne at bay, it's also hydrating enough to seal in your moisturizer. If you have a tub to soak into, you might also want to go the extra mile and take a cannabidiol bath bomb in preparation for a good night's sleep.
Keeping an Active Lifestyle
Gyms and other exercising locations may be closed given the virus outbreak. In fact, you might even notice that social distancing guidelines are in place. However, there are still other ways you can maintain an active lifestyle no matter how big or small your home is. From doing apartment-friendly aerobic exercises to hardcore HIIT, exercising keeps your body fit and healthy. Not to mention, it can help you release those much-needed endorphins, otherwise known as the hormones that make you feel happy and be more optimistic.
To aid in your post-workout recovery, working with CBD oil has been found to be effective. Aside from allowing you to deal with your current situation stress-free, you'll also feel less-inflamed after a brutal workout. It's a better alternative compared to traditional medicine or anti-inflammatories.
Maintaining a Healthy Diet with CBD Oil Edibles
Stress is a huge factor in changing the way you eat and how you process your food. At times, it can even take a toll on your body, leading to a weakened immune system. Now that the whole world is battling an unseen enemy, experts have advised people to boost their immune system by keeping a healthy diet. Among these, of course, include eating leafy greens, fruits, and vegetables. Doing so will help nourish your body from inside out and allow you to better deal with your stress.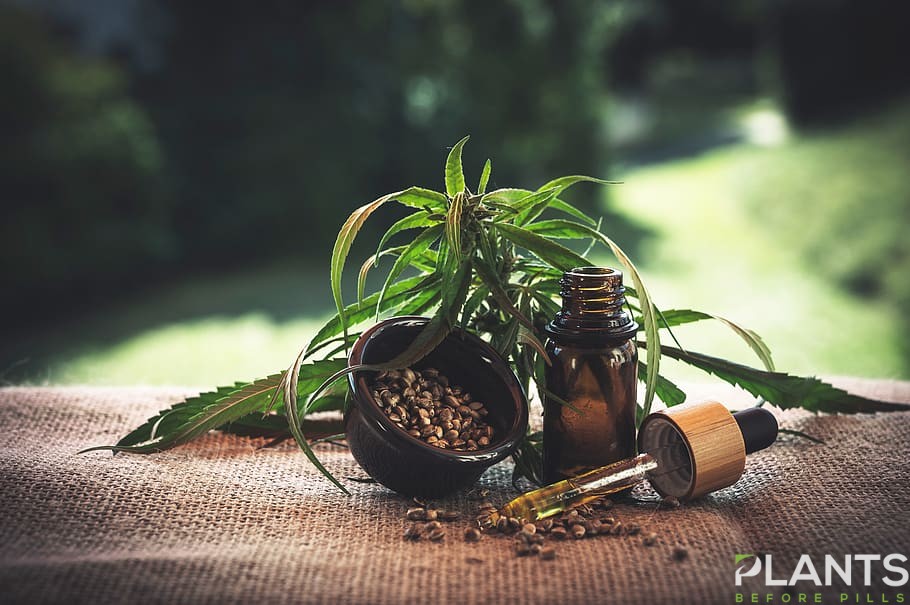 With more and more people turning to home cooking and baking as a coping mechanism – not only to lessen going out and also to maximize their pantry ingredients – you might want to try your hand on a number of quarantine cooking recipes.
Bon Appetit has tons of easy dishes you can cook at home whether you're a beginner or seasoned professional. One of the easy dishes you can try is their brothy pasta with chickpeas. Think of this as a chickpea pasta soup of sorts. It calls for a drizzle of olive oil at the end. But, to make your creation a tad notch higher (pun intended), lace it with Wonder Valley x Lily's CBD Olive Oil. It boasts of a peppery, herbal quality that works well with a variety of dishes. Since this is a flavor enhancer, you can expect its sharp and fruity notes to stand out.
Watching Films and Television Shows
If you're not up for anything that will require productivity, and instead, simply want to retire to a quiet and peaceful distraction, then Netflix and chill (the wholesome kind) might be up your alley. Watching television shows and films are a perfect way to relax and learn. One of the films that are worthy to be watched at the video streaming platform right now is Dude.
Centered on the lives of four teenager friends on the verge of leaving high school, Dude shows just how important cannabis in dealing with different circumstances. From coming to terms with grief to celebrating new milestones in life, the young group shows that cannabis remains a central part of their lives even when they're about to move miles away from Los Angeles, California. A coming-of-age, bittersweet film, this Netflix movie deserves to be up there on your list.
Quarantine and CBD – Conclusion
Life in quarantine is opening up ways for people to come to terms with a new normal sooner rather than later. By following these steps, you can help manage your stress with the help of CBD products and lend a sense of normalcy to help you cope with these unprecedented times.
5 Ways How CBD Is Changing the Health Industry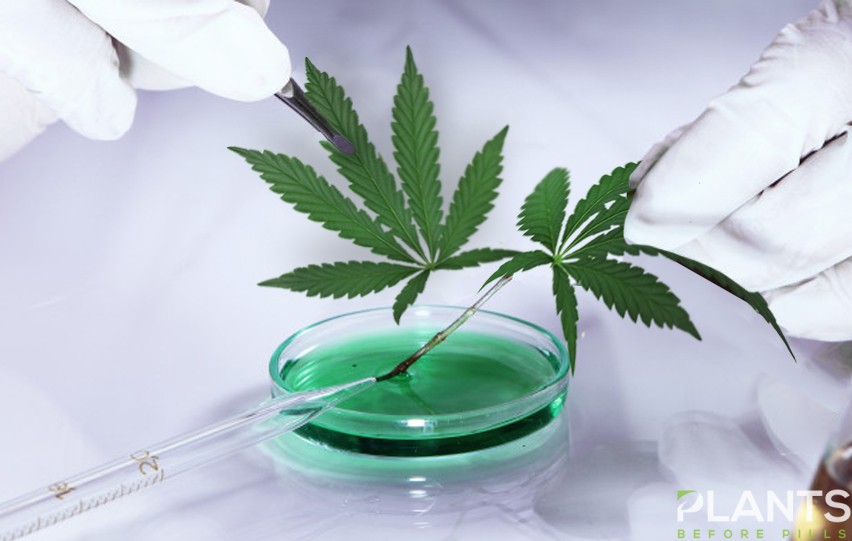 2018 saw CBD receive praise from different sectors due to its fantastic medical values. The phytocannabinoid is now a substance publicly used by individuals regardless of the reason. In some states, you can use Cannabidiol once you are 21 years old and over, which happens to be the legal age of using CBD.  However, the landscape is shifting with some places allowing those above 18 years to purchase and use marijuana. 
Kids who are yet to reach the age and have a doctor's directive to consume cannabis can purchase the compound under adult supervision. Right now, CBD is changing the medical industry one condition after another.
It is among the many reasons why it will remain to be the world's most valued natural substance. To benefit, visit cannabis oil Canada and purchase a potent CBD for efficacy. With that said, here are five ways CBD is changing the health industry.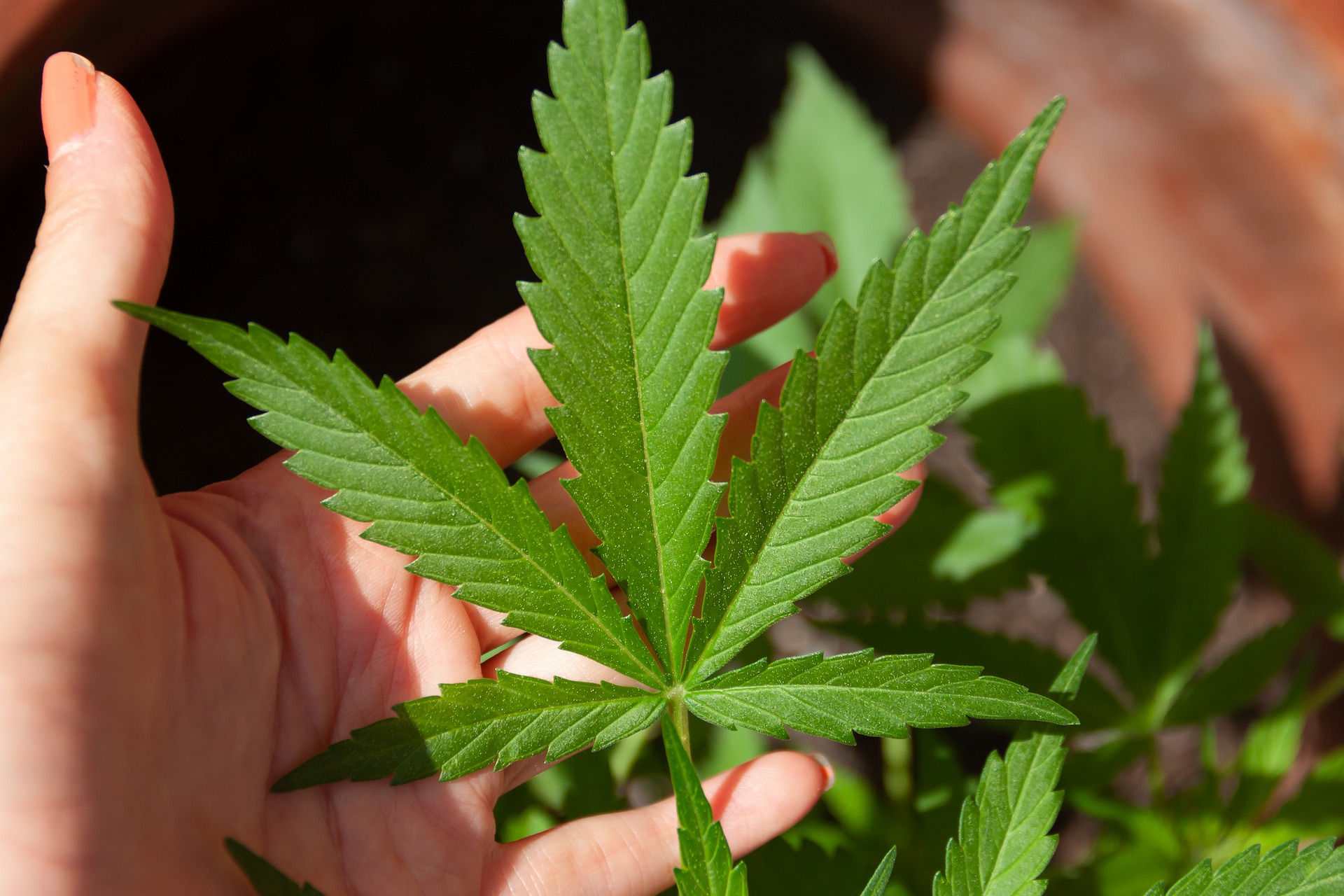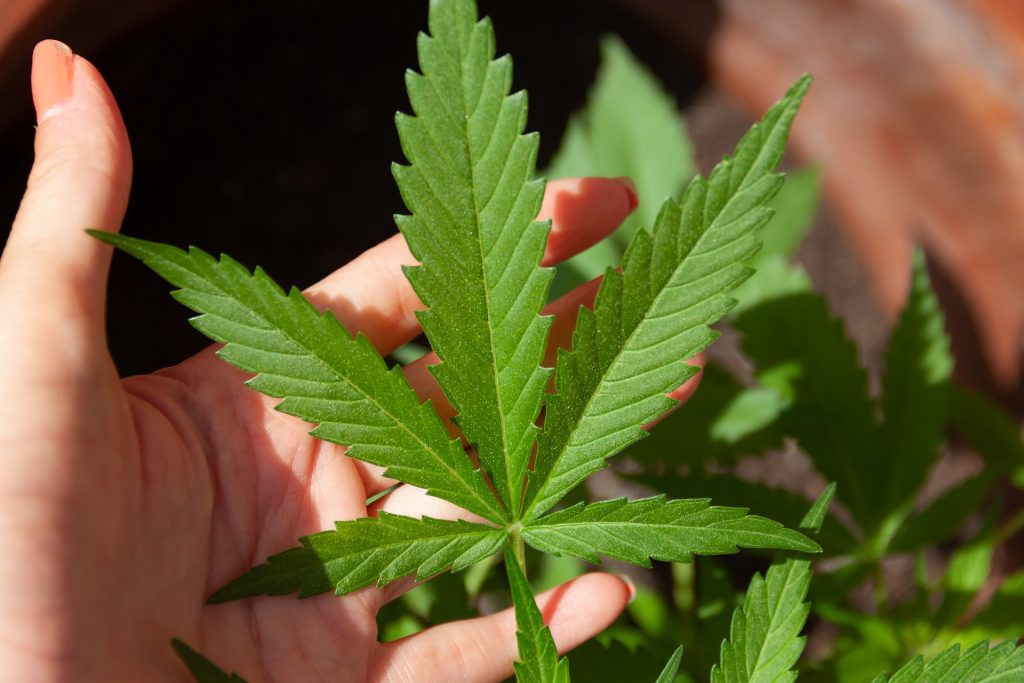 Image Source: Pixabay.com
1. CBD Can Be a Great Addition to Cancer Treatment
Current and complete case studies highlight the usefulness of CBD as an anti-cancer treatment. Other studies are proceeding to give adequate and concrete proof of the above claims. Word coming from research centers indicates that the use of the phytocannabinoid with cancer treatment procedures may grow patient survival rates.
The components found in cannabis can disrupt the cancer growing environment by changing its composition, therefore, leading to the collapse of tumors, especially those leading to cancer of the pancreases.  That is not the only study showing how CBD is changing the cancer sector.
There have also been cases where CBD reacts with cancer cells, thus weakening them and making them more susceptible to glioblastoma therapy. The targeted cancer cells are glioblastoma. Their weakening will keep the radiation from affecting healthy cells and tissues.
2. CBD Can Help Curb Chronic Pain
Back, chest and joint pains are conditions that are giving patients minimal slumber, therefore, reducing their chances of recuperation. Such pain also decreases a patient's quality of life, and that indicates or proves the inability of patients to cope with such agony.
Popping over the counter pain medication, on the other hand, puts your body in danger since continuous usage of the opioids may lead to effects like nausea, lethargy, slow breathing, and constipation. That is why natural remedies are currently the primary consideration for patients with chronic pain.
Their earthly components make them safe for use with CBD extract being the best product so far. The functioning of CBD starts in the CB1 receptors, which exist mainly in the hippocampus, among other places like the hypothalamus and other body parts.
CBD tweaks the endocannabinoid system to make the CB1 receptor balance the pain neurotransmitter and end the agonizing experience. The part CBD plays in pain-numbing is one of the positive transformations medical practitioners appreciate.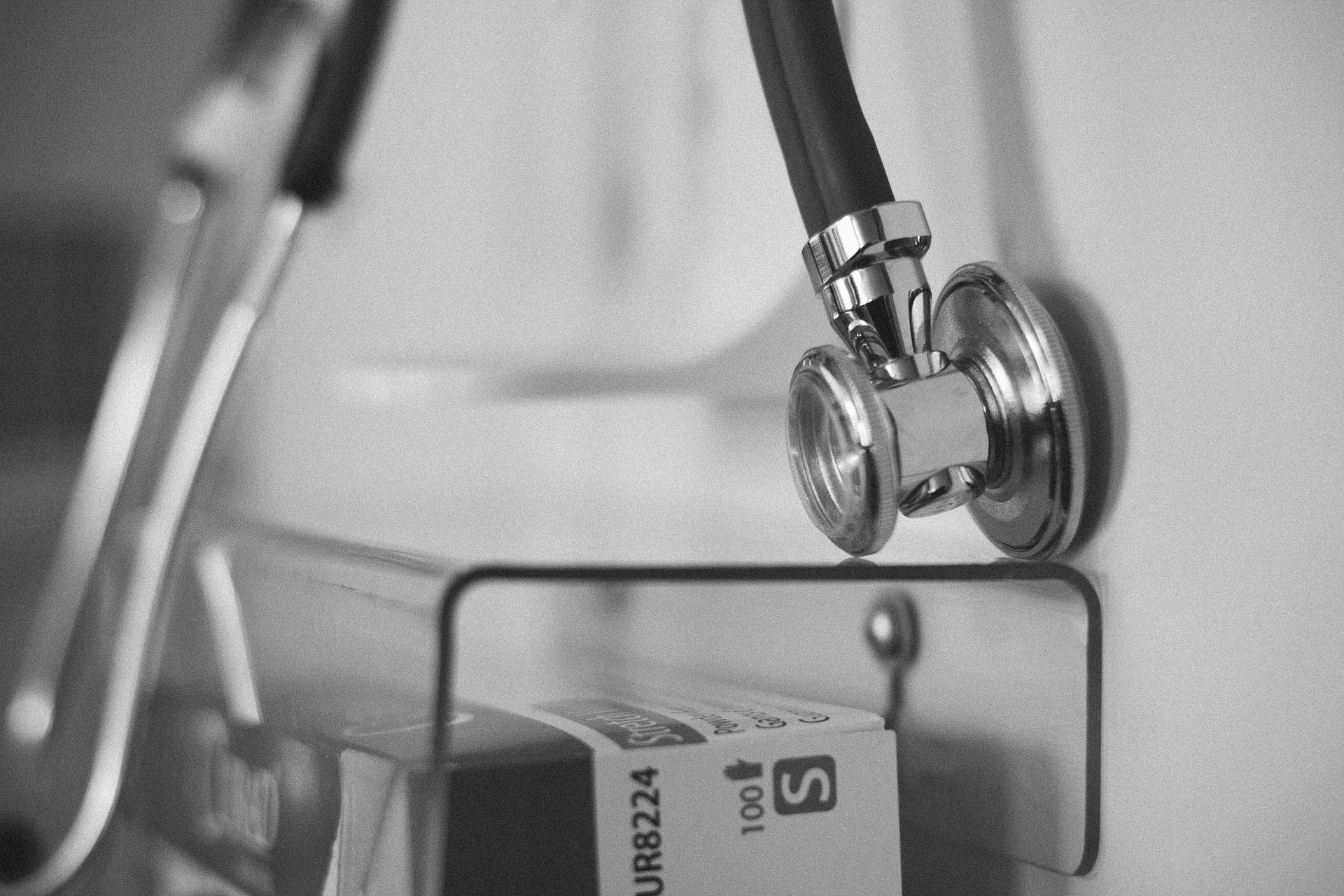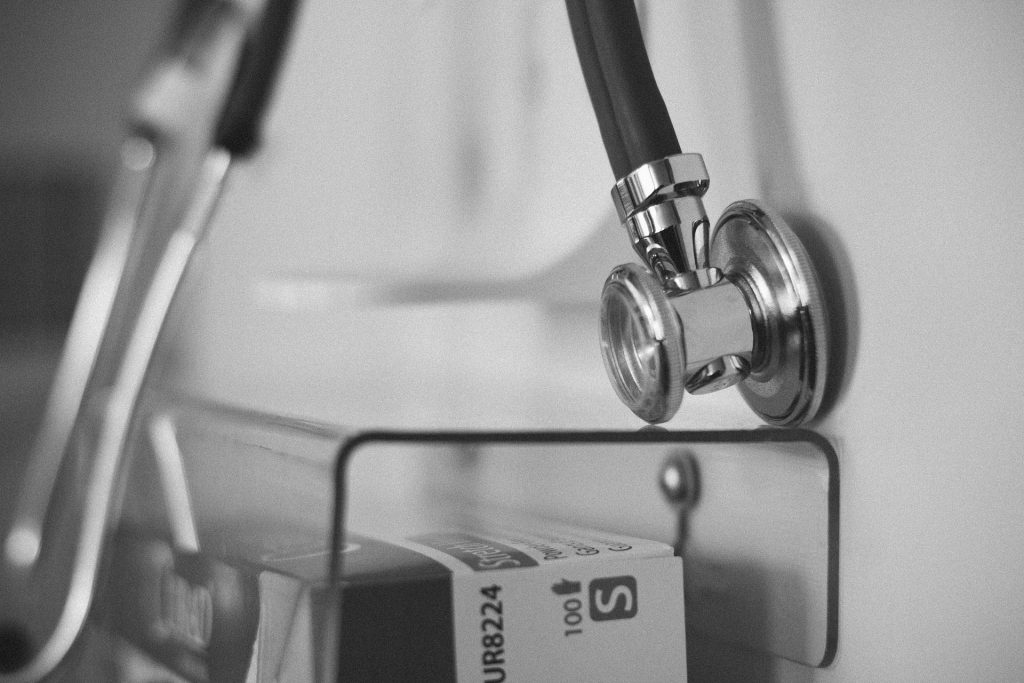 Image Source: Pixabay.com
3. CBD May Lead to the Submission of Neurodegenerative Conditions
The two common neurodegenerative conditions that CBD can help manage are Alzheimer's and Parkinson's diseases. Alzheimer's leads to fading of the brain's contents, bringing forth dementia, which is one of the most common symptoms of the disease.
Parkinson's, on the other hand, is a condition that inhibits or leads to the body's slow movement and stiffness. The disease has links with the levels of dopamine hormone. Being a transformative compound in the realm of medicine, CBD is one of the critical chemicals that may help hinder the progression of neurodegenerative conditions.
The connection between the two is that CBD can prevent neurotransmission and keep in check the migration of T-cells. But due to the intricacy of the cells, it is still unclear how CBD delivers such effects. The only absolute proof is its connection to the cannabinoid receptor type 2, which has a direct impact on the two neurodegenerative conditions.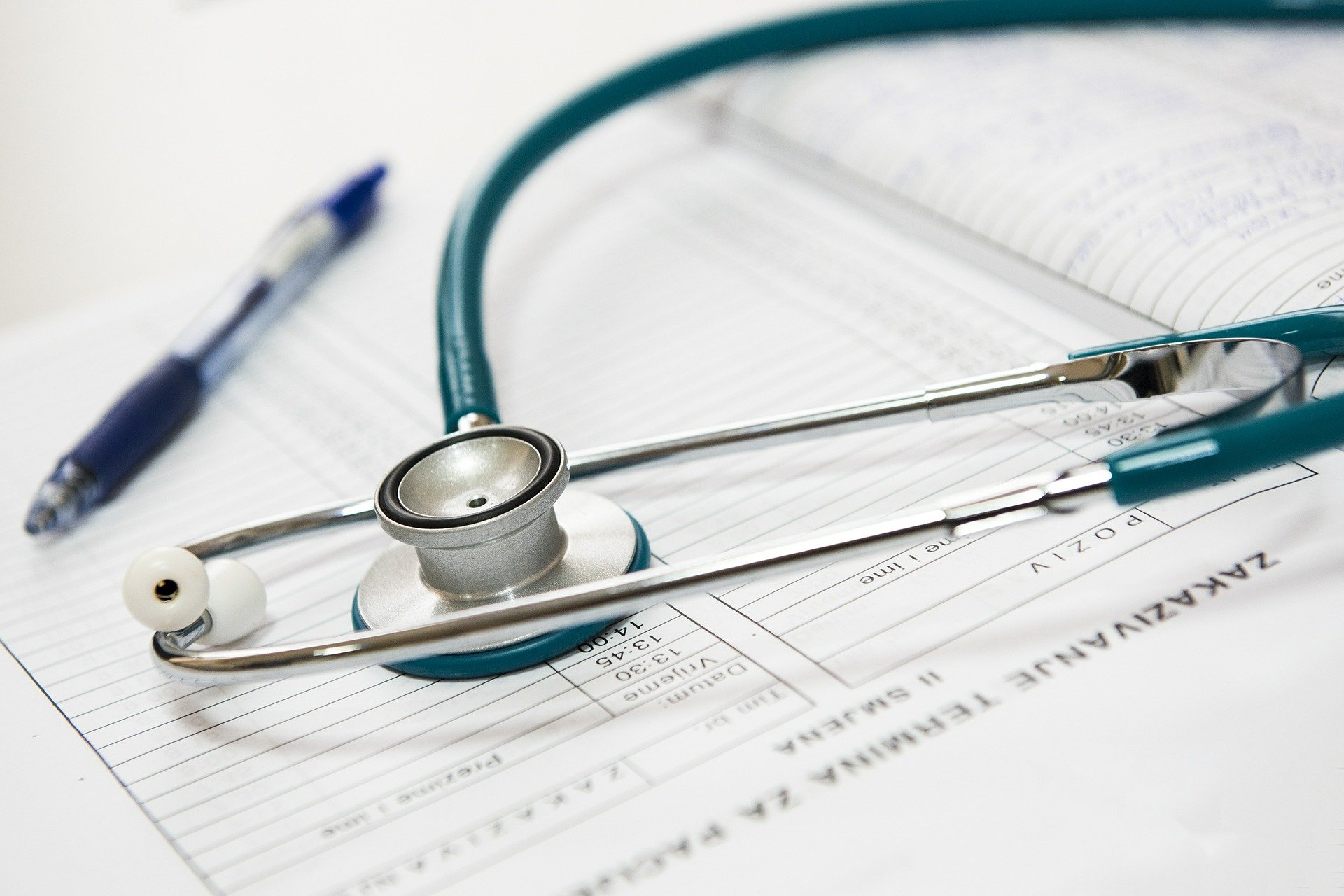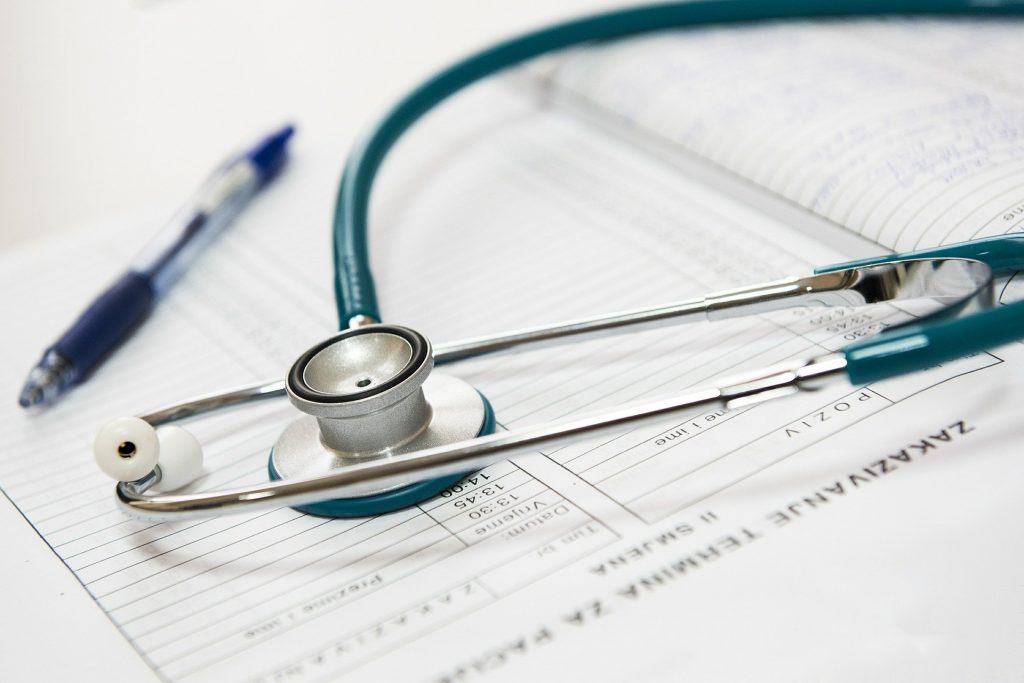 Image Source: Pixabay.com
4. CBD May Assist with Anxiety
Anxiety is a serious mental health condition that affects humans worldwide. Though not a fatal disease, anxiety can be terrifying, especially when it starts showcasing physical conditions, which are a pointer of the body's mental state.
Sometimes it may lead to difficulty breathing and chest pains. Other people display more apparent symptoms like flushing skin; this is the reddening of parts of your face.
CBD can be an ideal solution for such a condition due to its unusual reaction in the body's systems. Its simple manipulation of various neurotransmitters and receptors like CB1 can help diminish anxiety and its symptoms. Quality CBD Gummies from Notpot also helps to diminish anxiety.
5. CBD May Be an Excellent Cure for Depression
Though a mental disorder, just like anxiety, depression is very dissimilar. It involves having low spirits and lacking the moods to participate in anything cheerful or even the day to day activities. Such a state can affect the patient significantly. CBD's capability to assist with depression is changing the health industry by giving doctors a dependable alternative to antidepressants.
The elements contained in CBD work with the brain cell to moderate the symptoms of the mental health conditions and raise the spirit of the affected person. Similar to anxiety, such events are only possible due to CBD's interactivity with body systems.
Endocannabinoid is such a system that provides communication between the compound and CB1 receptors, thereby bringing forth desirable results.
Image Source: Pixabay.com
The transformations CBD is bringing in the health industry shows its superiority health-wise. The compound and its components can work miraculously to help treat particular life-threatening conditions.
It also works with other medications and prescriptions to catalyze their efficacy towards treating certain conditions. With more CBD case studies underway, the world of medicine should prepare for shocking scientific revelations, which will increase its incorporation in health centers.
Why Consume CBD for Backpain Caused by the Pandemic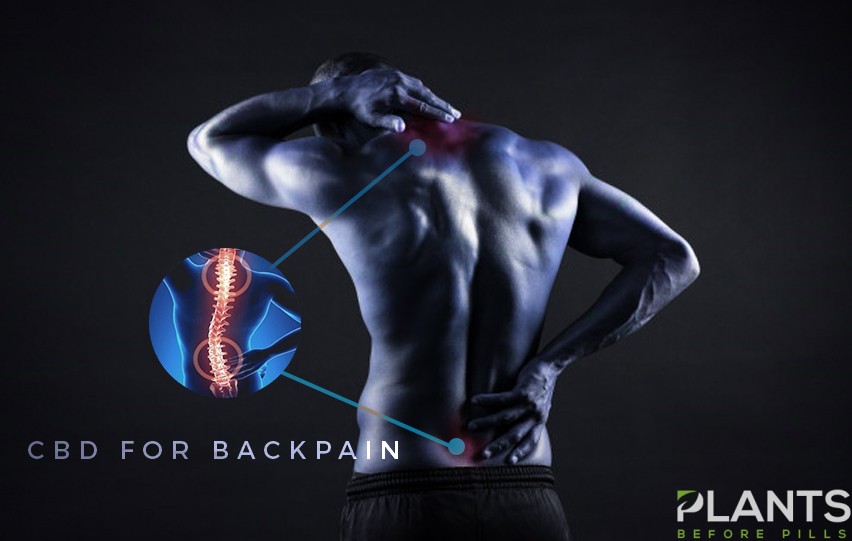 All the usual stresses combined with the anxieties brought by these public health issues can manifest in physical aches, particularly on your back. After all, we are all carrying a burden during these trying times. So, you might want to consume CBD to treat your back pain. Wondering what this cannabinoid can do for your aches and pains? Keep reading.
How CBD Products Help Reduce Pandemic-Induced Backpain
Addressing Stress
As mentioned, stress can cause back pain particularly because of its psychological and emotional effects, especially when not addressed. This unaddressed issue combined with more stress can lead to more aches, creating a cycle. Continuing this cycle is dangerous as the manifold causes can lead to other reactions such as opting to skip social activities due to pains, isolation, and depression.
CBD can help you address the root of the problem, which is stress. This compound works with the body's endocannabinoid system, which is one of the facilities in our body that helps maintain balance or homeostasis. This very function helps address stress, we are basically have a lack of balance when we are stressed. We tend to have a faster heart rate, heightened awareness and tight blood vessels when we are stressed.
By consuming CBD, you are taking something to stimulate your endocannabinoid system, especially as we already have our very own cannabinoid called, well, endocannabinoids. This is why CBD can lower stress levels.
Minimizing Pain
If you are in pain, you want to take the right steps to relieve it, especially as it can affect your quality of life. CBD is a great candidate for pain relief precisely because it works with the endocannabinoid system. Keep in mind that this system has receptors in other systems such as the nervous, immune and digestive systems. These receptors absorb and process cannabinoids such as CBD.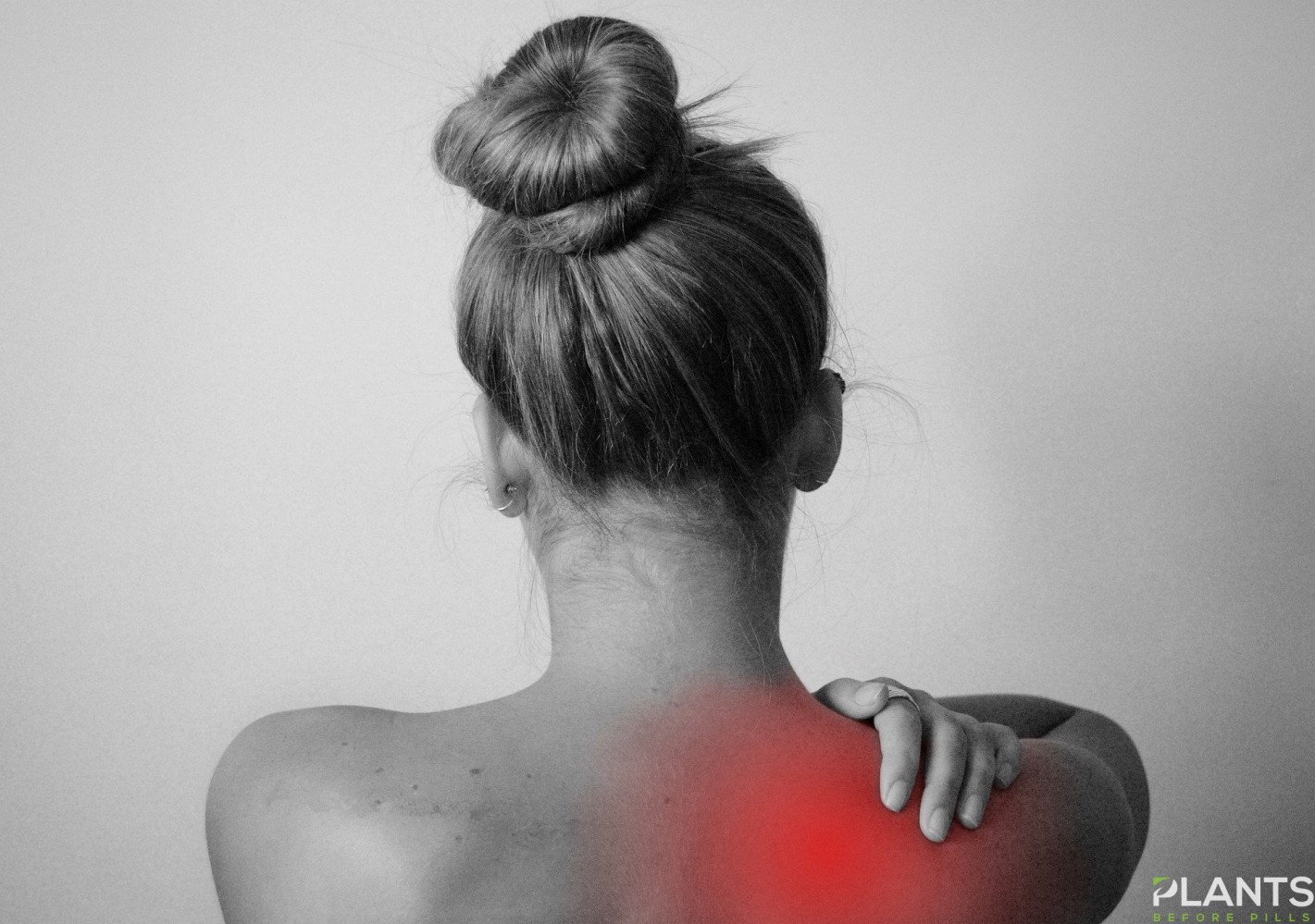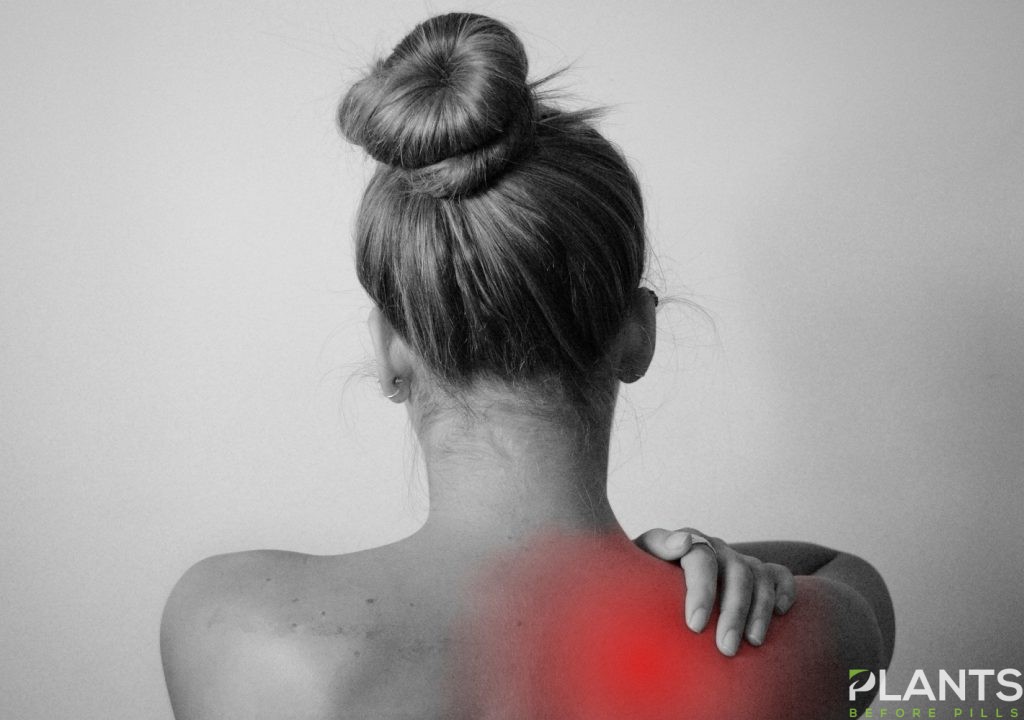 Now, let us consider the location of these receptors. When it comes to pain relief, the receptors in the immune system are important as one of the functions of this particular facility deals with pain and pleasure. Because of this, you can minimize your back pain when you consume cannabidiol.
Helps You Stay Alert
Aside from stress-induced back pain, you might also get pains on your back because of one simple thing: bad posture. Those who are working from home probably miss the comfort of their ergonomic office chair with memory foam, as well as neck and back support. This minimizes the burden on your back even if you sit for hours on end.
Unless you buy your own ergonomic chair, you are probably using what's available, which can be bad for your posture. The best way to deal with back pain induced by this is to make the conscious effort to sit up straight.
To make sure that your mind and body can keep up with this goal, you might want to take CBD. This substance stimulates the brain to keep you alert and energized, thus, helping you resist the temptation to slouch. Of course, taking a break from sitting will definitely help. Walking around your home a few times or doing stretches can help a lot.
Back pain can tremendously affect your quality of life, especially when combined with stresses and anxieties caused by this pandemic. Consuming CBD products will definitely help you feel better.
Can Cannabis Help In The Fight Against Anxiety?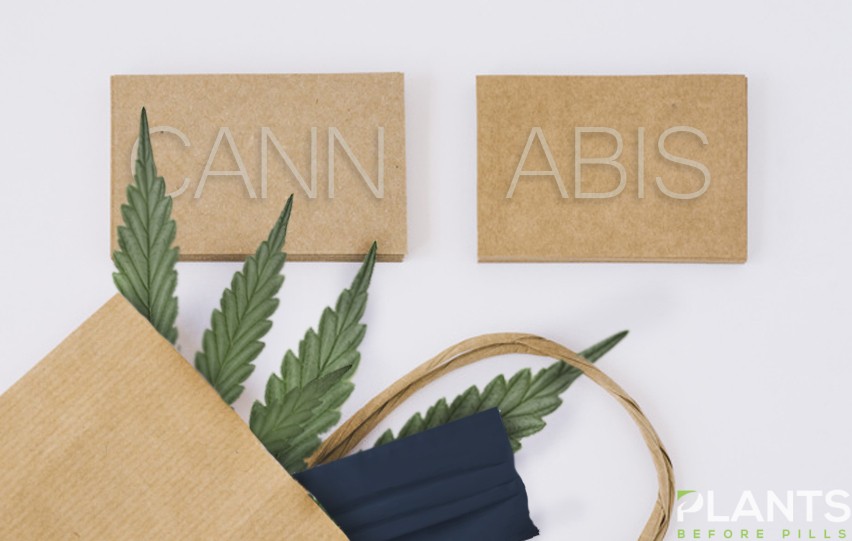 What Is Cannabis?
The terms cannabis and marijuana are often used interchangeably. However, the two words do not denote the same thing. Cannabis refers to a group of plants that are hailed for their immense medicinal properties.
The three main variants of the cannabis plant include cannabis sativa, cannabis indica, and cannabis ruderalis. Marijuana is just one of the many variants of the cannabis plant, and is what often comes to mind when we think about the psychotropic properties of the plant. People use different variants of it including tinctures, gummies, or smokables like cheap weed and you'll get this resource on australian seed banks.
From time immemorial, cannabis has been prescribed for a wide range of medical conditions, especially disorders that manifest in neuropathic and nociceptive pain. Research also indicates that cannabis can be used to relieve anxiety, and that shall be the focus of this post.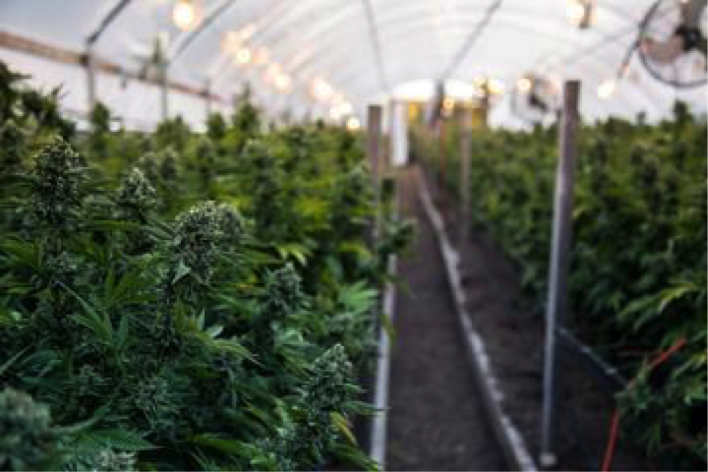 What Is Anxiety?
Anxiety refers to a sense of intense worry. Though it's largely a mental condition, the symptoms of anxiety usually manifest in the physical body. Some of the signs include a racing heart, irritability, and mood swings. Anxiety may also result in gastrointestinal complications, such as nausea, vomiting, and diarrhea.
Like pain, anxiety could either be a one-off experience or the result of a chronic disorder. Examples of chronic anxiety disorders include post-traumatic stress disorder, panic disorder, and obsessive-compulsive disorder.
Conventional anxiety medications usually present two major problems. First, most of these drugs come with side effects. Secondly, and as is the case with most conventional medications, there are risks of tolerance and dependency. All of these effects prolong the recovery process, making the drugs ineffective in the long run.
Now, experts tout cannabis as the all-natural, high-effective alternative remedy for anxiety drugs. Cannabis comprises over 130 compounds, also known as cannabinoids. However, the two most widely studied compounds in cannabis include cannabidiol (CBD) and 9-delta tetrahydrocannabinol (THC). Both CBD and THC play a significant role in relieving anxiety.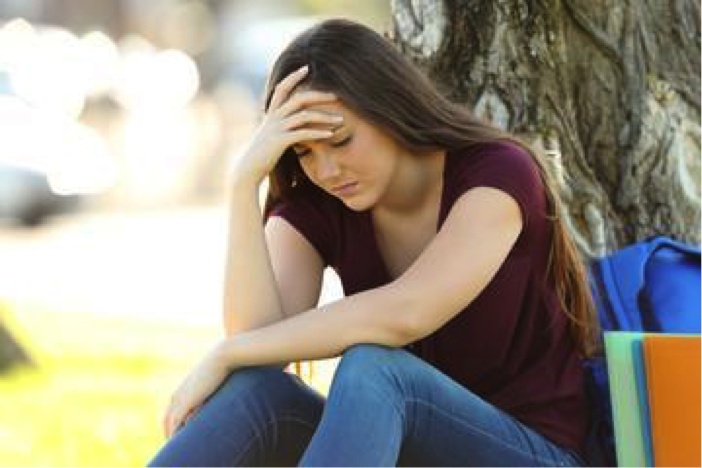 How Do CBD and THC Relieve Anxiety?
The body is made up of a system of endogenous cannabinoids known as the Endocannabinoid System (ECS). The ECS is responsible for restoring normal body homeostasis. Some of its functions include pain relief, anxiety relief, treatment of inflammation, and regulating sleep, to mention but a few.
When you're anxious, your body's neurotransmitters register stress on your brain as an abnormality. And since the role of the ECS is to restore normal body homeostasis, the system sends your endocannabinoids to the sites that are mostly hit by anxiety. However, the ECS may not always be efficient at relieving anxiety, especially when it comes to chronic anxiety disorders whose symptoms are usually a bit more severe. That's where CBD comes in.
When you consume a CBD product, the cannabinoids in the substance (known as phytocannabinoids) interact positively with your body's endocannabinoid receptors (mostly CB1 and CB2 receptors) to enhance the efficiency of your endocannabinoid system. The effect is faster relief from anxiety. How fast it takes for CBD to relieve stress depends on the delivery method, as well as the lifestyle of the user. To find your body's ideal CBD product, you can simply visit your doctor and make sure you start off slow and gradually build up potency with time. People get their dose of CBD covered by many cannabis products.
Another way CBD relieves anxiety is by interacting with serotonin. Serotonin is a neurotransmitter located in the brain which is associated with feel-good emotions, such as happiness and positivity. Low levels of serotonin in the body trigger feelings of sadness and despondency, which are common risk factors for stress and anxiety. A 2015 review supports the use of CBD as a potent anti-anxiety remedy.
On the other hand, THC treats anxiety by interacting with anandamide, which is a chemical present in our brains that's associated with stress and anxiety. Anandamide and THC are structurally similar. So, when you consume a THC-containing product, THC easily recognizes anandamide and binds to it, thereby suppressing its stress-inducing abilities.
Besides suppressing the effects of anandamide, THC also interacts with CB1 receptors, most of which are located in the brain. The result of these interactions is an altered state of mind, also known as euphoria. The euphoric effects of THC help to relieve anxiety in various ways. Most notably, it makes you banish your worries and focus on the things that make you happy. So, if the prospect of a job interview or public presentation is causing butterflies in your stomach, a dose of THC might help you to focus on the bright side.
There are tons of studies backing the potency of THC for stress and anxiety relief, and most of them borrow from the psychotropic properties of the substance.
Can You Use CBD and THC Together For Anxiety Relief?
Yes, you can. As a matter of fact, experts recommend using these two products synergistically to deliver the famous Entourage Effect. That also means watching your doses closely.
In terms of dosing, CBD works better with high doses, while THC tincture canada delivers optimal anxiety-relief effects at low doses. Typically, CBD has no potential for overdosing as it has no psychotropic or intoxicating effects. However, the general rule for either substance is to start small and work your way up.


Cannabis can fight anxiety. Both of the plant's two most active extracts, CBD and THC, contain anti-anxiety properties. And using them together helps deliver compounded benefits.