Life in Quarantine: Coping with CBD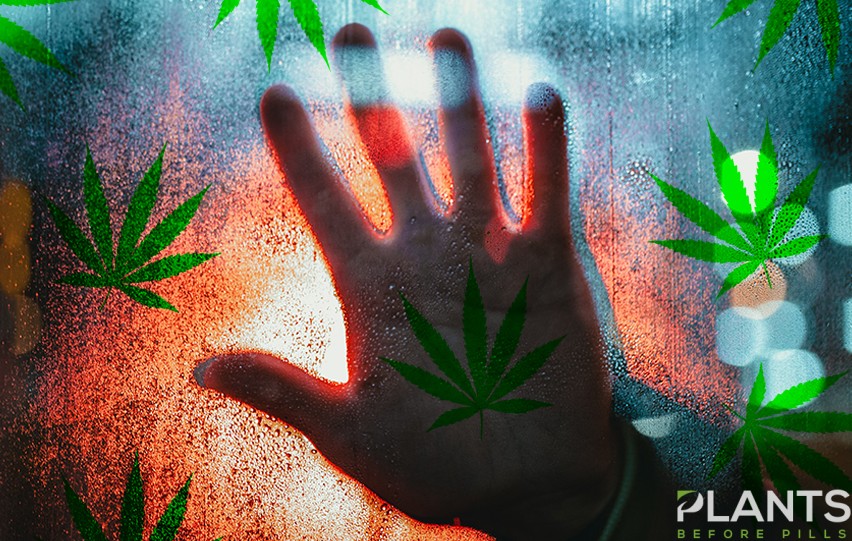 Now that almost everyone has been biding their time indoors (no thanks to coronavirus COVID-19), people around the globe have been forced to grapple with their new normal. For many, these include practicing physical distancing, going out only to get their necessities, using video chats and calls in place of weekly, if not daily, socialization, and the overall stop in tradition and workflow.
While life in quarantine has been a welcome change for many individuals – mainly to spend time with their family and to focus on themselves – this has been a particularly hard time for some people. Whether it's the idea of isolation and physical distance from friends and loved ones and the break from routine, there's no denying that this lockdown has been stressful for people.
In unprecedented times, there's no one right way to go about navigating life. Although some are focused on being productive and keeping themselves sharp and active, many of us are struggling to merely make it through such stressful times. If these events ring close to home, chances are you're finding ways to help you feel more grounded and less anxious. Thankfully, there are a variety of approaches and methods you can take to deal with life in quarantine – especially with CBD products like Eables™ CBD Oil in your arsenal.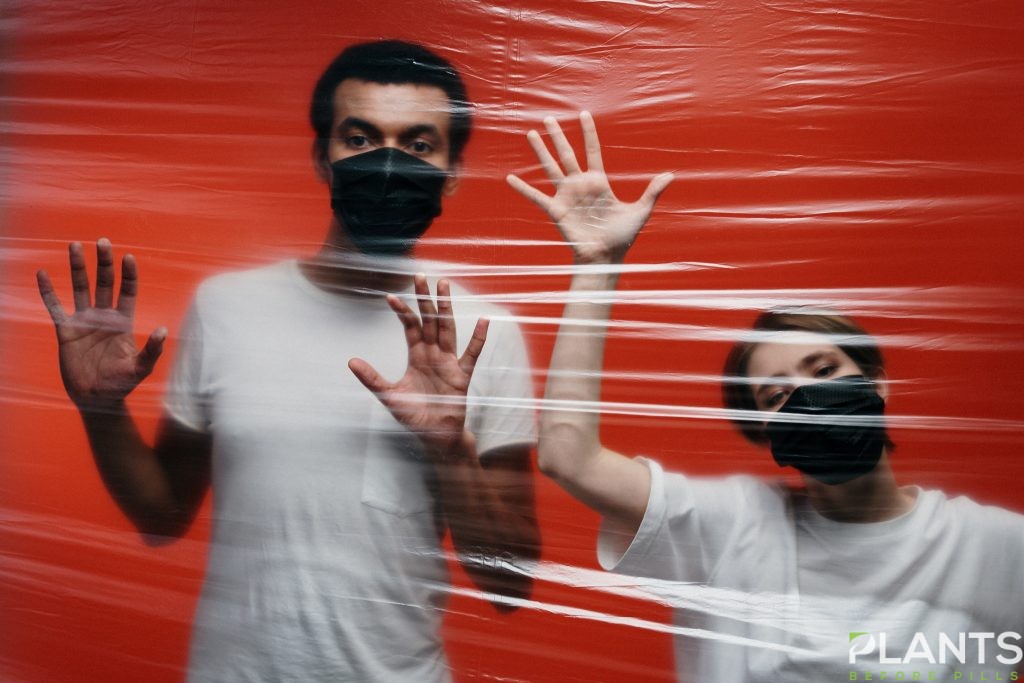 Why Productivity Isn't Always Exactly the Answer
The Internet has been highlighting the need to be productive, what with the plethora of how-to articles abounding everywhere you look. There has even been an influx of new CBD companies sprouting up during this time using white label CBD services. However, with a global pandemic in the midst of everything and almost every aspect of life revolving around this, it has become increasingly harder to focus on the now and be productive.
Undergoing through all this unnecessary pressure and anxiety only furthers you and other people in the same boat to become counterproductive. In a time that's already highly stressful in itself, it's certainly not doing you any good to dwell on pushing yourself towards your limits.
Because of this, taking a backseat and doing the absolute minimum is okay. It's okay to do nothing and feel at peace with it. From sitting on your couch with your trusty vape pen with cbd live resin to eating your carefully prepared gentle CBD oil-based foods, there's nothing like taking a step back and dealing with the curveballs life throws at you – one step at a time.
How CBD Oil Can Help Soothe Anxieties Away
If you're lucky to be in a state where cannabis consumption has been legalized, chances are you've stocked up on your goods just as states and the whole nation has announced steps to mitigate the pandemic. Should this be the case, consider yourself lucky that you have your stash with you to get you through this quarantine.
A type of cannabinoid, cannabidiol, otherwise known as CBD, is naturally found in cannabis plants. Throughout history, studies show that CBD oil has helped reduced anxiety and stress within individuals, as well as address other feelings and signs of pain and discomfort.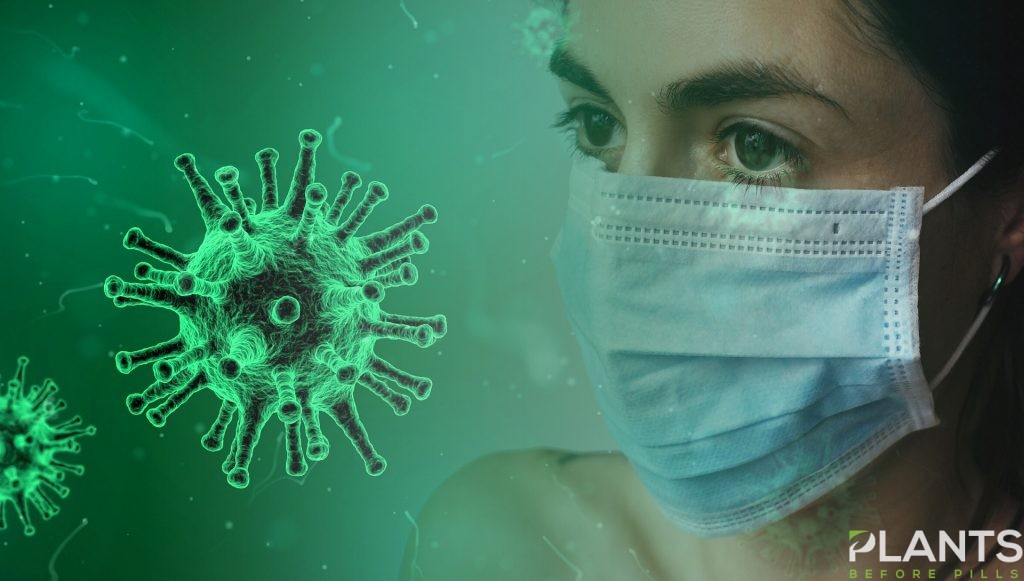 While consuming cannabis these days definitely has its benefits, especially with its capacity to move users to a state of intoxication and 'high,' this may only trigger feelings of paranoia and disassociation in some users. An in a global pandemic, a trip to the hospital – where doctors and other medical professionals are treating COVID-19 patients and other people showing such symptoms – is the last thing you want right now.
Because of this, sticking to cannabidiol might be in your favor. Taking this as a form of treatment have resulted in individuals reducing their anxiety and stress levels. It has also greatly helped in treating depression and other similar conditions, all without the unwanted effects of antipsychotic drugs.
Ways of Managing Stress During the Quarantine with CBD Products
Now that you know that CBD oil for anxiety can be a useful option in these events, it may be high time to consider this as you manage your stress and deal with life in quarantine. Below are some activities that will hopefully bring you a much-needed sense of calmness to your everyday routine. Who knows, these might just give a sense of normalcy and respite that you have been desperately in need of.
Practicing Self-Care with CBD Beauty Products
Being in quarantine doesn't mean you're letting yourself go. This does not give you the excuse to skip your daily face regimen. As a matter of fact, this may be the best time to stick with your skincare routine and emerge from this outbreak with much-renewed skin. Just think of yourself as a dewy dumpling that absolutely thrives in feeding your skin (especially your face) with moisture.
While quarantine has left your mental health in a slightly less than the attractive state, there's a silver lining in all of this: your skin is finally breathing better. Without all the makeup you put on a daily basis and without the daily commute on trains and buses, your skin may have just achieved a whole new level of glow.
If you're interested in trying new cannabis skincare and body products, now may be the best time. Not only can you monitor your skin vigorously over the next few days and weeks, but you can also feel a bit more luxurious now that you have the time to really go over skincare routine.
Breaking out due to the stress and anxiety that the pandemic has brought you? A CBD oil-based facial oil is Herbivore Botanicals' Emerald CBD + Adaptogens Deep Moisture Glow Oil. Apart from soothing inflammation and keeping acne at bay, it's also hydrating enough to seal in your moisturizer. If you have a tub to soak into, you might also want to go the extra mile and take a cannabidiol bath bomb in preparation for a good night's sleep.
Keeping an Active Lifestyle
Gyms and other exercising locations may be closed given the virus outbreak. In fact, you might even notice that social distancing guidelines are in place. However, there are still other ways you can maintain an active lifestyle no matter how big or small your home is. From doing apartment-friendly aerobic exercises to hardcore HIIT, exercising keeps your body fit and healthy. Not to mention, it can help you release those much-needed endorphins, otherwise known as the hormones that make you feel happy and be more optimistic.
To aid in your post-workout recovery, working with CBD oil has been found to be effective. Aside from allowing you to deal with your current situation stress-free, you'll also feel less-inflamed after a brutal workout. It's a better alternative compared to traditional medicine or anti-inflammatories.
Maintaining a Healthy Diet with CBD Oil Edibles
Stress is a huge factor in changing the way you eat and how you process your food. At times, it can even take a toll on your body, leading to a weakened immune system. Now that the whole world is battling an unseen enemy, experts have advised people to boost their immune system by keeping a healthy diet. Among these, of course, include eating leafy greens, fruits, and vegetables. Doing so will help nourish your body from inside out and allow you to better deal with your stress.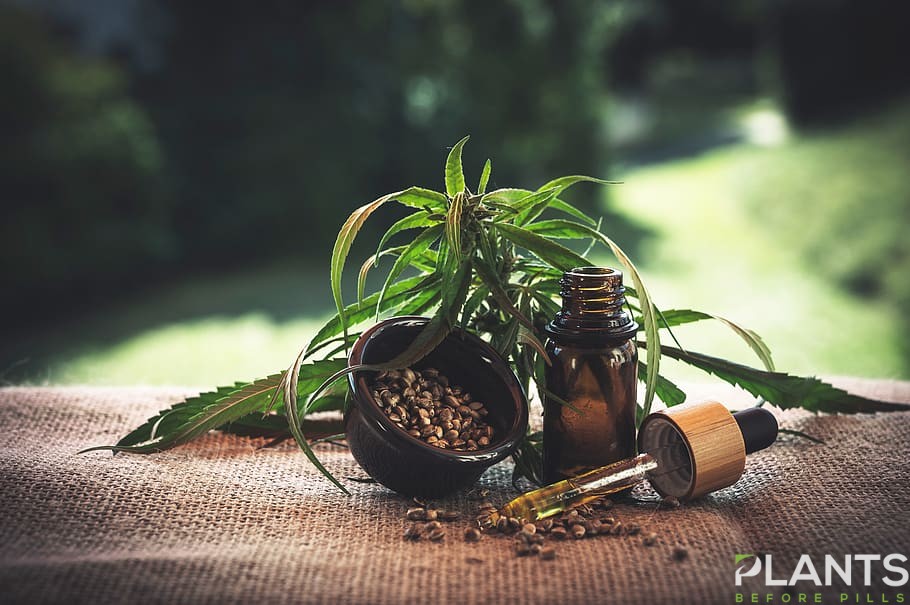 With more and more people turning to home cooking and baking as a coping mechanism – not only to lessen going out and also to maximize their pantry ingredients – you might want to try your hand on a number of quarantine cooking recipes.
Bon Appetit has tons of easy dishes you can cook at home whether you're a beginner or seasoned professional. One of the easy dishes you can try is their brothy pasta with chickpeas. Think of this as a chickpea pasta soup of sorts. It calls for a drizzle of olive oil at the end. But, to make your creation a tad notch higher (pun intended), lace it with Wonder Valley x Lily's CBD Olive Oil. It boasts of a peppery, herbal quality that works well with a variety of dishes. Since this is a flavor enhancer, you can expect its sharp and fruity notes to stand out.
Watching Films and Television Shows
If you're not up for anything that will require productivity, and instead, simply want to retire to a quiet and peaceful distraction, then Netflix and chill (the wholesome kind) might be up your alley. Watching television shows and films are a perfect way to relax and learn. One of the films that are worthy to be watched at the video streaming platform right now is Dude.
Centered on the lives of four teenager friends on the verge of leaving high school, Dude shows just how important cannabis in dealing with different circumstances. From coming to terms with grief to celebrating new milestones in life, the young group shows that cannabis remains a central part of their lives even when they're about to move miles away from Los Angeles, California. A coming-of-age, bittersweet film, this Netflix movie deserves to be up there on your list.
Quarantine and CBD – Conclusion
Life in quarantine is opening up ways for people to come to terms with a new normal sooner rather than later. By following these steps, you can help manage your stress with the help of CBD products and lend a sense of normalcy to help you cope with these unprecedented times.
How to Creatively Promote Your CBD Brand in Different Social Media Platforms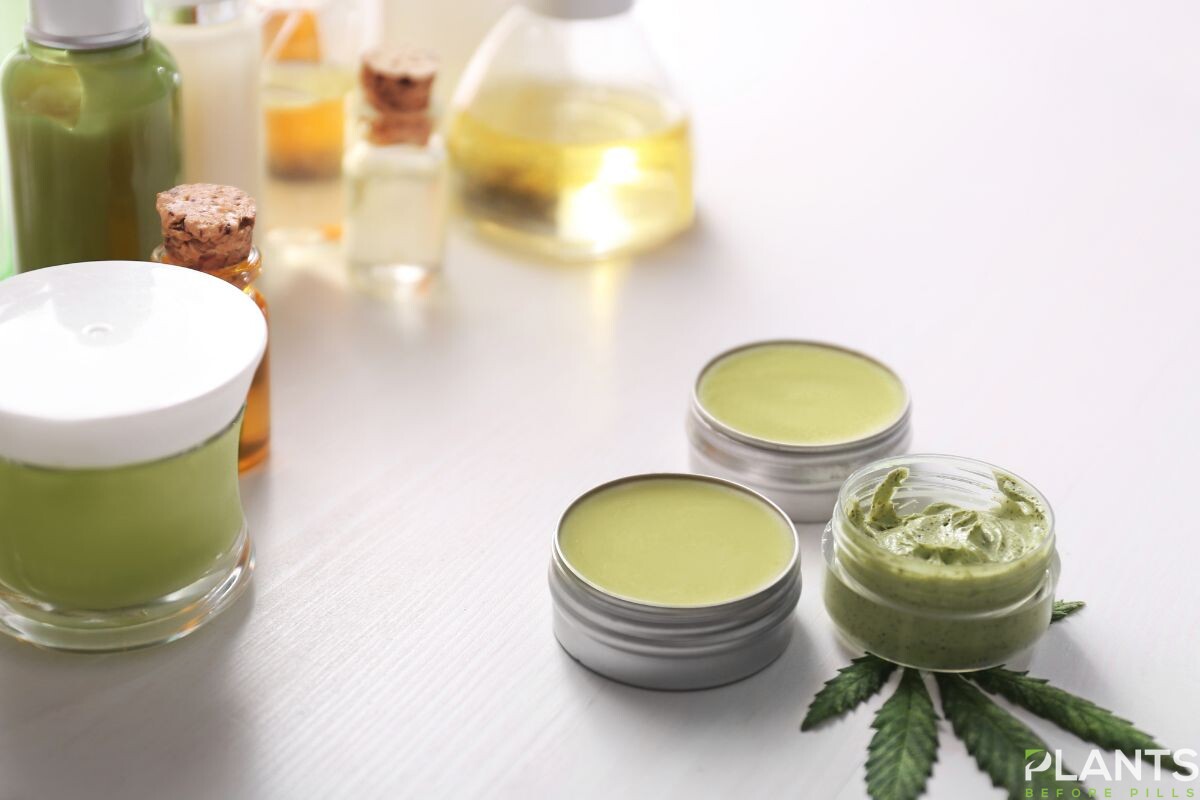 Facebook, Instagram, Twitter, and other social media platforms have been the go-to place for people to read the news, buy products, and even promote their businesses. Indeed, it's easy to use these social media platforms! All you have to do is to create an account, know your market, and post your products.
But things are different when your business is anything related to the cannabis plant. We all know how difficult it is to promote cannabis-related products and services. We have seen people being behind the bars for just advertising cannabis products, and as an entrepreneur, you never want that.
All you want is to get your business known by the public and earn, right? But how can you do that if there are restrictions that make it difficult for you to do the easiest way to advertise your products? In this article, we'll give you some creative ways to promote your CBD brand on different social media platforms without breaking the law. Continue reading to learn more.
Tip #1 Know the Guidelines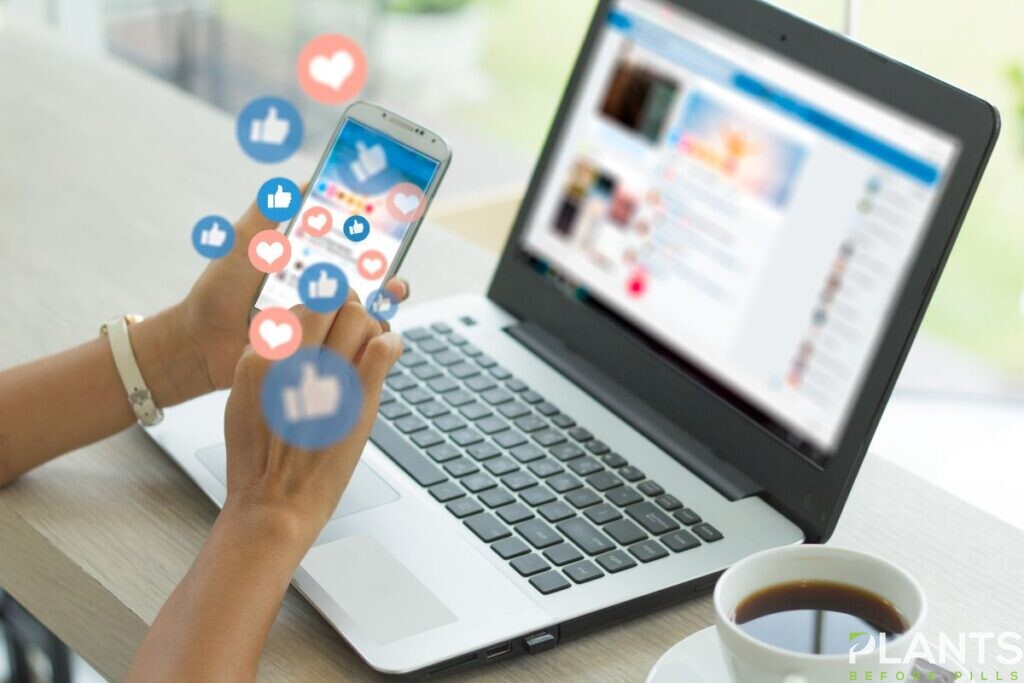 Your main goal in using social media is to get engagements and convert these engagements into profit. But, as mentioned, it's difficult to move when your products are anything related to the cannabis plant, regardless if it's CBD or not.
But you can still maximize social media platforms to promote your business if you fully understand the guidelines and restrictions on every platform. If you adhere to the platform's guiding principles and limits, you can earn backlinks. Consequently, ignoring these rules might result in your account being disconnected from the venue.
There's a lot at stake for CBD brands, which must follow regulations set by the federal government when it comes to social media sites like Facebook and Instagram. You need to ensure that your items are safe to eat, that they are properly labeled, and so on so that you don't miss out on such an important chance. Research on hemp-infused goods should be adequate and from reliable sources so no one can accuse you of being transparent.
Tip #2 Focus First on Educating Than Selling
Keep in mind that social media pages should only promote useful content and not focus solely on selling. If you provide exact and specific advantages of all the items, such as why CBD is important, the advantages of using hemp-infused products, etc., it will be beneficial. Customers are more likely to pay for your hemp-infused items if they read great reviews from others who have purchased them.
Tip #3 Build Community
Rather than focusing on the number of followers you have on social media, you should be looking to build a community that may be mutually beneficial for you. Having "excellent content" and "interesting information" on your page makes people more inclined to purchase your products.
Make your staff aware of the importance of utilizing the correct hashtag on Twitter in order to get more retweets. Promote your content using cutting-edge methods and find new members of your target audience who can help you grow your business.
Takeaway
It's difficult to keep up with social media regulations when it comes to the cannabis and CBD market, especially if you want to increase your sales and growth. To avoid account limits and lure your target audience to your social media profiles, you can use the three important tips provided in this article. Let us know what you think!
Why are Cannabis Delivery Services in San Diego so Popular?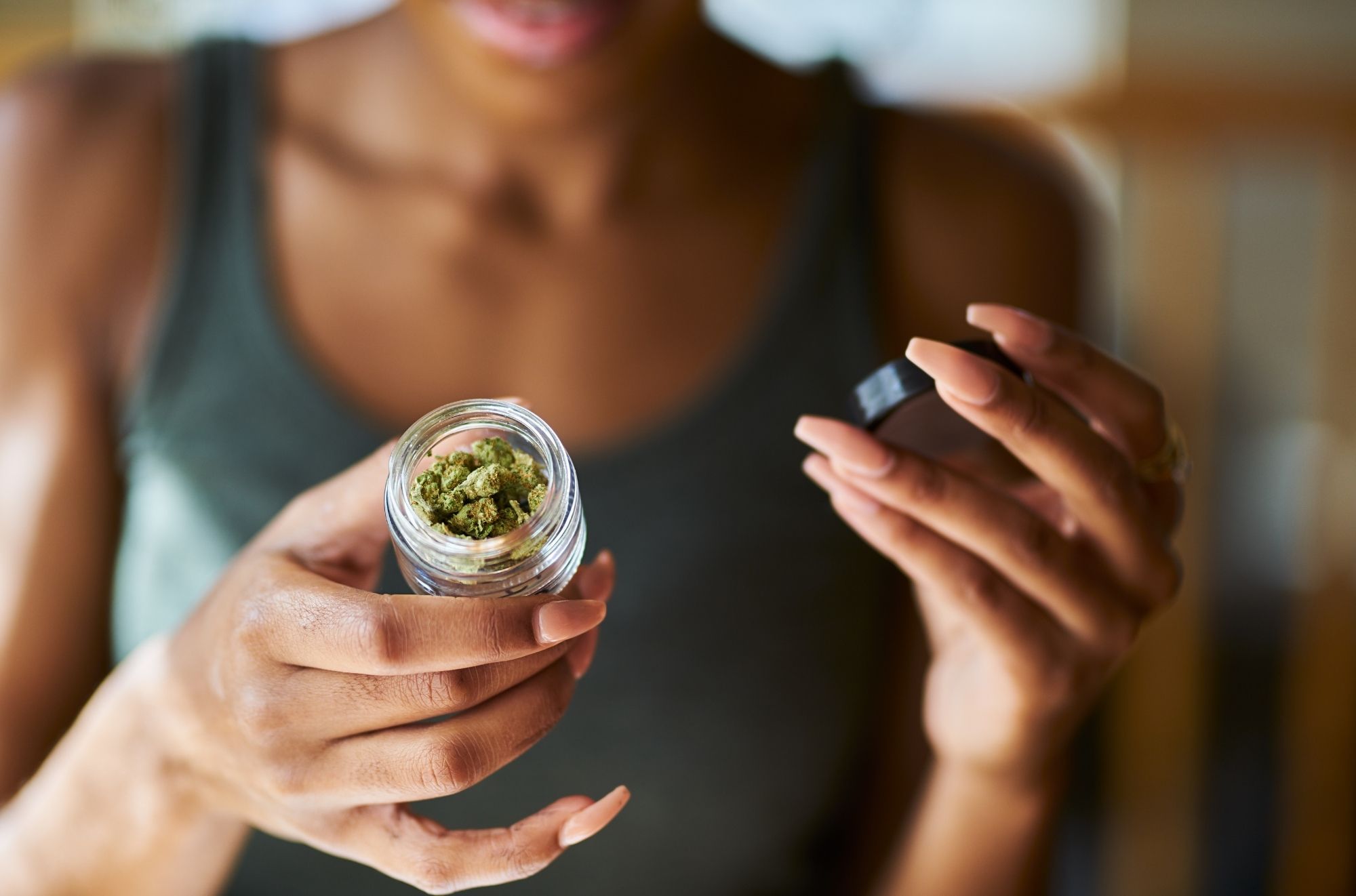 Imagine getting home on a warm afternoon in California, taking a load off, and settling into your favorite chair for some well-deserved relaxation. Your only worry is irritation from being out in the sun all day, which will peak at about 5ish if you know what we mean. Fortunately, though you're itching to take an aspirin or get some ibuprofen down your throat to relieve that throbbing ache, you haven't got any medicine on hand! That's where the best cannabis delivery service in San Diego comes into play big time! Instead of grinding teeth over the discomforts of life, enjoy them with a joint or some herbal relief that doesn't include anything you have to swallow.
Marijuana delivery services are ones that will deliver weed directly to your doorstep for a nominal fee. To some, cannabis delivery may sound new – but they don't know that this type of business has been around since the late-90s in San Diego. The increased use of cannabis during the COVID-19 Pandemic has elevated the popularity of these types of companies in San Diego. Many people are now looking for legal ways to purchase their cannabis from weed delivery services. One of the primary reasons this is going on is that it is legal to get your cannabis delivered when you buy from a licensed dispensary; not to mention you never have to leave home! 
Besides being convenient and discreet, you never have to worry about going to a dispensary in the first place. Since marijuana is legal in certain states, you can order online and receive your goods at home – no need to even leave the house!
Cannabis delivery services make it easier to get weed straight to your house. 
San Diego is full of excellent cannabis dispensaries, but not all are directly accessible. Luckily, legal delivery services allow you to buy cannabis right from a dispensary and have it sent directly to your doorstep. The interactions between a consumer and the delivery service representative can be completely anonymous, making things less stressful in a society where marijuana is still primarily associated with joy. Most legal cannabis delivery services don't charge high taxes either, which means even more savings!
Using cannabis delivery services can be the best way to get your favorite strain. 
With marijuana being relatively easy to get for recreational users, regular and consistent use can lead to burnout. Repeatedly consuming and enjoying weed is more accessible than managing the unpleasant experiences of tapering and provides more benefits than simply getting high, preventing addiction, and associated problems like anxiety and depression. Cannabis delivery will provide you with a safe, dependable source that you can trust each time you order weed online or use a smartphone app, like an Amazon weed app or WeedMaps.
Cannabis delivery services have a variety of strains that can be sent directly to your home. 
If you're looking for a quick and easy way to locate strains that suit your needs, cannabis delivery services can help. They offer the convenience of delivering straight to your home. They allow you to try many types of weed without visiting a dispensary; no need to make a stop on the way home from class or the office! All that is required for these eCommerce websites is an internet purchase; then, a doorbell ring will be all it takes before enjoying some quality cannabis on your couch! Weed delivery services offer various strains that can be delivered straight to your home.
Conclusion
As a busy professional or someone who finds themselves housebound due to a disability like lower back pain, finding the proper method of obtaining your medical marijuana products can be difficult. Luckily, there is something that will work for everyone – San Diego Weed Delivery Services. By doing a bit of research and asking yourself what you need out of these services, you can be sure to find the one that serves your needs best and get the relief you need in as little time as possible!
Epidiolex: The First FDA-Approved CBD Drug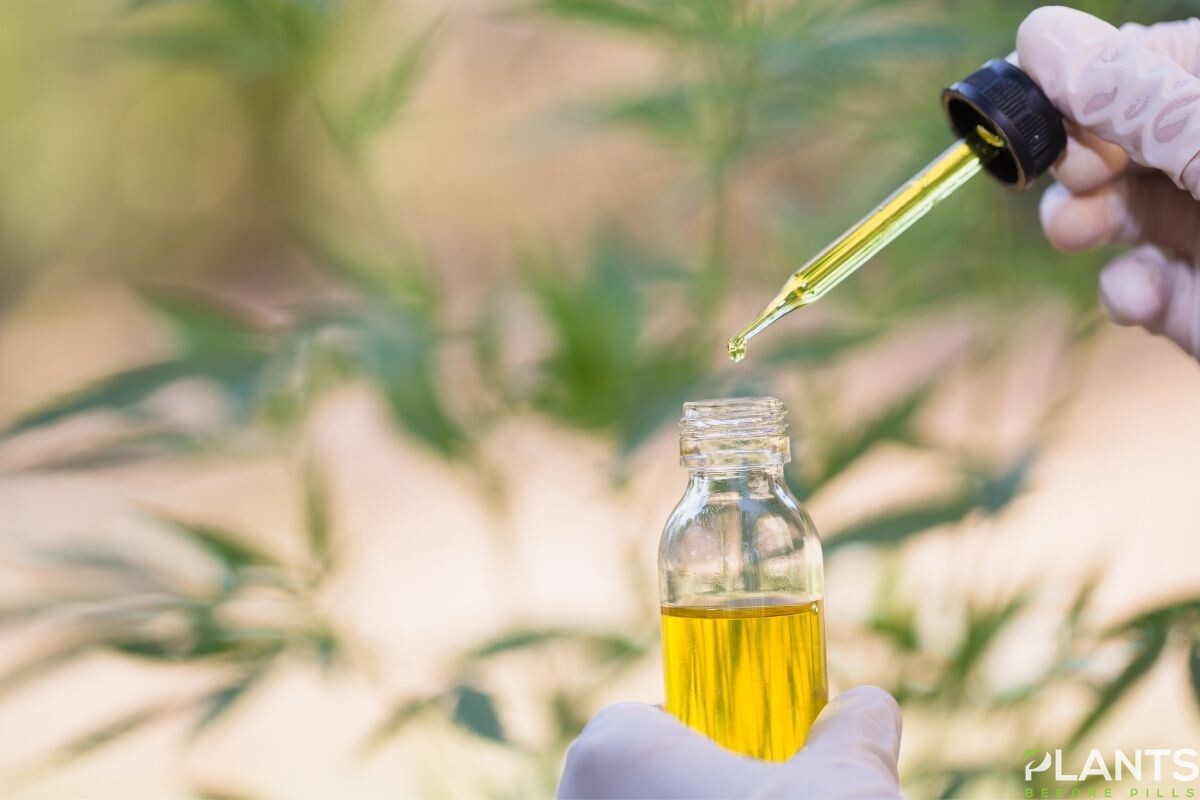 In this article, we'll talk about Epidiolex and the reason why FDA approved this drug. Read on for more details.
Many of you may have already heard of CBD being one of the two most talkable compounds of cannabis. But did you know that FDA has approved a drug extracted from marijuana?
What Is Epidiolex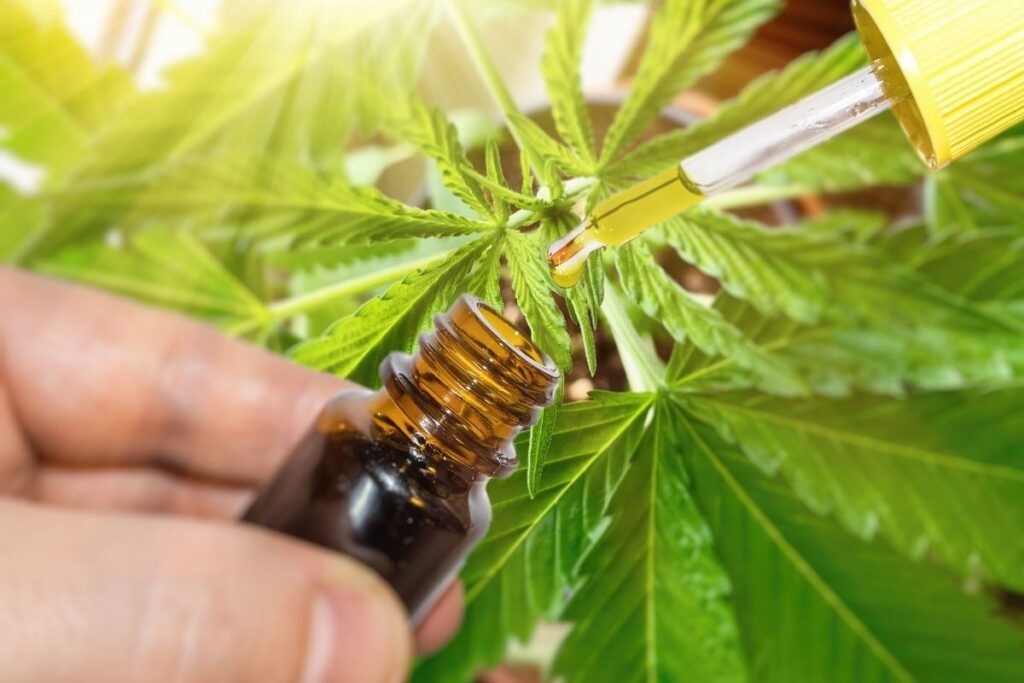 Epidiolex, a marijuana-extracted drug, was authorized by the FDA in 2018 for the management of Lennox-Gastaut syndrome and Dravet syndrome, two severe children epilepsy disorders.
A refined marijuana plant extract is used in Epidiolex, the FDA's first medicine approved for use by people with certain conditions. There are two FDA-approved drugs that include synthetic THC: dronabinol and nabilone. THC is the main psychoactive ingredient in marijuana and is also responsible for the drug's high, addictiveness, and a wide range of side effects in the brain.
It's proven difficult to separate the debilitating effects of THC from its medicinal potential while trying to produce safe medicines that work on the endocannabinoid system of the body.
Epidiolex includes cannabidiol, a medication prescribed by a doctor. It is administered orally in the form of a liquid solution. Children and adults above the age of one year are permitted to take Epidiolex. Epidiolex was a restricted drug when it was initially licensed for usage in 2018.
In 2020, Epidiolex was no longer be a restricted drug. Just so you know, when a drug is classified as a controlled substance, it means it has the potential for abuse or dependency. And the federal government has strict rules about how it may be used.
So now Epidiolex has been removed from the FDA's list of restricted drugs, clinicians will have an easier time prescribing it. People will be able to fill and transfer Epidiolex prescriptions more simply now that the rule has changed.
Uses of Epidiolex
Three uncommon diseases, Lennox-Gastaut syndrome, Dravet syndrome, and Tuberous sclerosis complex, are treated with Epidiolex, an FDA-approved drug. These three ailments are notoriously tough to deal with medically. Seizures caused by these diseases typically necessitate the use of many medications to control their frequency.
As long as the patient is over the age of one year, Epidiolex can be used on both adults and children. Epidiolex, on the other hand, has not been authorized for the treatment of pain. CBD appears to aid with pain relief in animals, according to research. Fewer research, on the other hand, have examined CBD's safety and efficacy as a pain reliever in people.
Side Effects
Epidiolex's negative effects might range from moderate to severe. Symptoms of overdose include tiredness and sleepiness. Other adverse effects include nausea, vomiting, diarrhea, and a rash.
Epidiolex's significant adverse effects, on the other hand, are less prevalent than its less severe ones, although they are nonetheless possible. Sedation, severe allergic response, and suicidal thoughts are some of the most significant adverse effects a patient may encounter when using this medication.
Conclusion
Epidiolex is the first-ever CBD-based marijuana drug that got approval from the FDA. Though this medication has shown effectivity in various situations and clinical trials, taking this without doctors' prescription and initial check ups are not recommended since drug overdose is still possible.