5 CBD Gummy Brands You Must Try for Your Health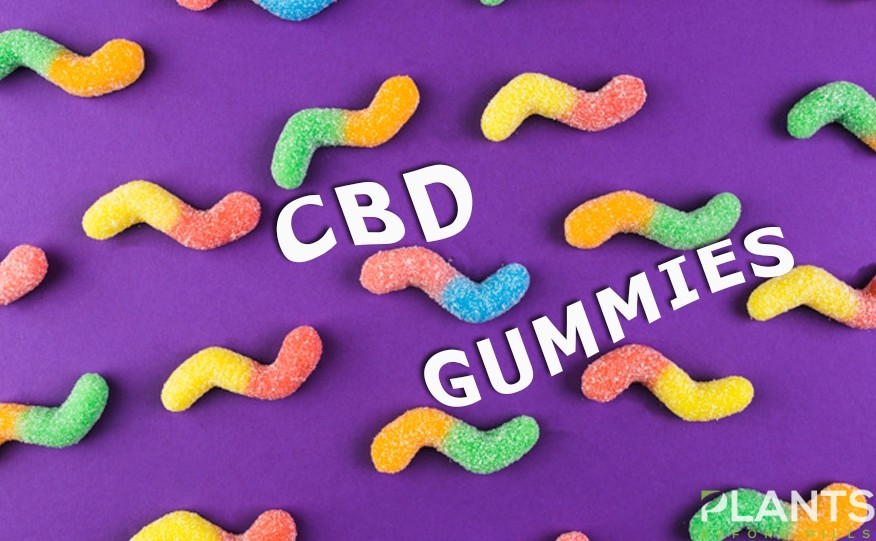 The discovery and legalization of medical marijuana have led to the emergence of an industry with promising benefits to humans. Many scientists believe we know only a fraction of the potential benefits of cannabis and its related substances to our body and wellbeing. One of the healthiest compounds that we can extract from this plant is cannabidiol.
Thanks to cannabidiol's science-backed properties, this substance has been hailed as one of the most promising health-boosting compounds known today. You can now take cannabidiol in various forms like tinctures, oils, and even edibles. A popular way to ingest this substance is by chewing tasty CBD gummies.
Benefits of CBD Gummies
Many people find the taste of pure CBD oil unpleasant. To make this substance appealing to your liking, manufacturers have come up with cannabidiol-infused chewable candies for people who love sweets. With cannabidiol-infused gummies, you can take your daily dose of this compound without even noticing its tangy flavor.
Because of the emerging popularity of medical cannabis, CBD gummies was the third most-Googled food item in the entire U.S on 2018. These sweet bite-size CBD-filled nuggets contain healthy properties that can help treat various health conditions, including anxiety and depression, arthritis, chronic pain, inflammation, to name a few. Some research even found their potency in fighting against life-threatening diseases like cancer, cardiovascular diseases, and Alzheimer's disease.
Top-Rated CBD Gummies
But in taking CBD gummies, you need to make sure you are consuming brands with the highest potency (and taste). To enjoy both the taste and quality of what you're eating, choose only the ones that pass the scrutiny of critics. Here are among the highest-rated brands that you can buy online and in leading dispensaries.
This manufacturer won the Best CBD Product in 2018 for many reasons. Aside from selling some of the most delectable CBD edibles in the market, each gummy also contains 10 mg to 50 mg (depending on the variant) of high-quality isolate cannabidiol. The gummies also come in various shapes, flavors, and colors that will satisfy not only your taste but also your eyes. You can buy Relax Bears, Fruit Bites, and Relief Toads. You can also choose from its vegan options.
Proleve takes pride in attending to its customers to the point that it is willing to answer the questions of its customers around-the-clock. Even though their products cost higher than the competition, they make sure their products contain CBD extracted from organic hemp plants and are tested by third-party labs. Each gummy contains 25mg or 50mg of cannabidiol, depending on the variant.
If you want the purchase the brand that offers the best bang for the buck, choose sweet cannabidiol treats from CBDistillery. While the company is known for its cannabidiol oil, but it also takes pride in its budget-friendly yet highly potent gummies. Even though the firm only offers a limited number of flavors and sizes, you can rest assured that each gummy contains 30 mg of organic and vegan cannabidiol.
CBD Gummies by Kats Botanicals
Kats Botanicals has simplicity in mind when producing its products. You can only buy gummies in the form of tiny squares that come in two mouthwatering flavors – Watermelon and Blue Raspberries. But each gummy is THC free and sourced from organically grown hemp.
If you want fast relief to your anxiety and a mental boost, then chewing a Sunday Scaries gummy is best for you. Aside from containing a full-spectrum CBD, each gummy also contains Vitamin B12 and Vitamin D3 for a relaxed and focused mind. The founders of the company ensure that they are creating the perfect dose of the cannabinoid for relaxation and mental boost during and after a stressful day.
With these CBD gummies, you can enjoy a delectable treat that is both pleasing to your mouth and beneficial to your health.
CBD Oil Recipes that are Perfect for Valentine's Day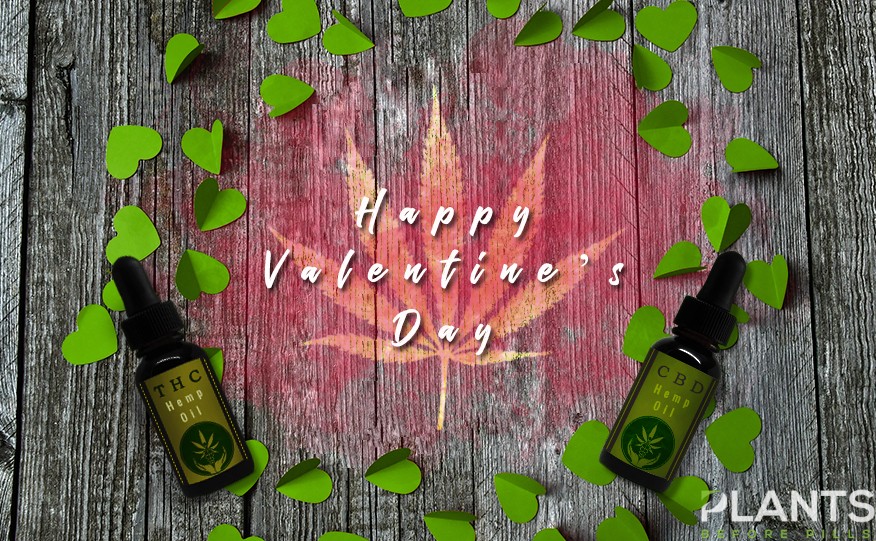 Every couple knows how stressful Valentine's Day can be for getting restaurant reservations. If you're lucky to get in, chances are service will be slower than usual because they pack the places. It's the absolute worst day to come out with thousands of couples hoping to get a decent meal. Why get through this when you can make a delicious meal at home? With the secret ingredient, CBD oil, your night will be more relaxing and romantic
We can mix CBD oil in almost any food, from salty, and savory to sweet because it can blend well to the taste of other ingredients. In turn, you cannot tell the difference, but you can absorb and benefit from the goodness of CBD.
Here are five CBD oil recipes that are perfect for Valentine's Day:
Canna Potato Stuffed with Bacon
For the appetizer, you can serve this sumptuous meal packed with cheese, bacon, and your choice of protein. It's easy to make, so nothing can go wrong as long as you use fresh ingredients. 
Here's what you'll be needing:
2 large potatoes, baked
2 drops of CBD oil
2 strips of bacon
1/2 cup cheddar cheese
Salt and pepper to taste
1 bunch of scallions
Directions:
1. Cut the potatoes in half horizontally. Make sure to wash first to remove dirt and particles.
2. Gently scoop out the filling with a spoon and mash with the CBD oil.
3. Cook the bacon to crisp and drain on a paper towel.
4. In the same skillet, add the scallions and cook for 2 to 3 minutes until tender.
5. Top the potato with the bacon and scallions then sprinkle with a generous amount of cheddar cheese.
6. Bake until cheese is melted and serve with sour crème dip. 
Note: Purchase your CBD oil from a registered dispensary to get proper dosing. The budtender can fill you in with the information you need regarding the oils. 
Canna Mushroom Soup
Soups are an integral part of a 5-course meal as it activates the digestive tract and helps people cut high-calorie food. It's nourishing, warm and appetizing, so it's perfect for a date night. If you're not confident about your culinary skills, you can always perform a taste test before Valentine's day to practice your skills and correct little mistakes.
Ingredients:
30g Shitake mushrooms
2 cups vegetable broth
½ cup onion, chopped
1 clove garlic, minced
1 drop of CBD oil
Salt and pepper to taste
½ tablespoon of flour (optional)
2 cups heavy cream
Directions:
1. Sauté garlic, onion in a pan and add CBD oil. Make sure heat is low.
2. Add mushrooms and cook until tender.
3. Add the vegetable broth and mix carefully. Gradually add the heavy cream then bring to a boil.
4. To thicken the soup, you can add the ½ tablespoons of flour.
5. Sprinkle with salt and pepper. Add more if needed.
6. Serve warm.  
Pueblo Green Chicken Chili with CBD
The main star of the meal is this spicy yet incredibly flavorful chicken that's easy to make. If you want to make it more special, you can replace the chicken with turkey or sausage. But in this recipe, we will be using chicken.
Here are the ingredients:
Half chicken
4 cups Kale
5oz chopped green chili
1 clove garlic
1 cup diced onion
1 tablespoon Cayenne pepper
Salt and pepper to taste
3 cups chicken stock
1 drop of CBD oil
Directions:
1. Sauté garlic and onion for added aroma and flavor. Set aside.
2. In a large stockpot, add all the ingredients.
3. Marinate the chicken with the mixture. Make sure you completely cover the chicken.
4. Roast or bake chicken for about 25 to 30 minutes.
5. Let cool then serve warm.
Tomato Basil Pasta
The best partner for the roast chicken is pasta. This recipe will complement the taste and flavor of the chili chicken. It only requires basic ingredients to make. 
Here are the things you will need:
3 cherry tomatoes
1 clove of garlic
½ teaspoon chili flakes
Basil
Parsley
Dill
3 cups of water
2 sweet shallots, sliced thinly
1 drop of CBD oil
Pasta
Directions:
1. In a small bowl, pour the 3 cups of water then add salt, pepper, dill, and paste. Let cook until pasta is tender and ready. Set aside.
2. Chop onion, basil, garlic, and chopped cherry tomatoes.
3. Add a drop of CBD oil and the shallots.
4. Mix pasta with the mixture and add salt or pepper to taste.
5. Serve warm. 
CBD Infused Chocolate Mousse
End the meal with the sweetness of the chocolate mousse with a hint of CBD oil. The pungent aroma and taste will complement the chocolate which will make you drool with its sweetness.
Ingredients:
Dark chocolate or any chocolate bar of your choice
1 drop of CBD oil
1 tablespoon of coffee (any kind)
½ cup of sugar
1 tablespoon of vanilla extract
5 large eggs, separate white from the yolk
1 and ½ cups heavy cream
Chocolate shavings for garnish
Directions:
1. In a double boiler, add chocolate, CBD oil, sugar, coffee, and vanilla extract. Melt slowly until smooth. Remove from the heat and set aside. 
2. In a separate bowl, add egg whites and mix.
3. In another bowl, whisk the cream until it has the consistency of whipped cream.
4. Using a spatula, mix the yolks into the chocolate mixture. Do this slowly.
5. Gently add the egg whites into the mixture.
6. Now add the whipped cream until no streaks in the mousse. Set aside an ample amount of whipped cream for garnish.
7. Pour the chocolate mixture in a large glass bowl, cover with plastic wrap and chill for 4 hours before serving. 
8. Add chocolate shavings and whipped cream. 
Try these recipes this coming Valentine's Day to make the celebration even better at home. No need to go and be stressed out over traffic jams on the road. Stay at your place, relax and indulge in these meals packed with healthy ingredients like CBD oil.
How to make a CBD latte: Wild & the Moon's secret recipe [VIDEO]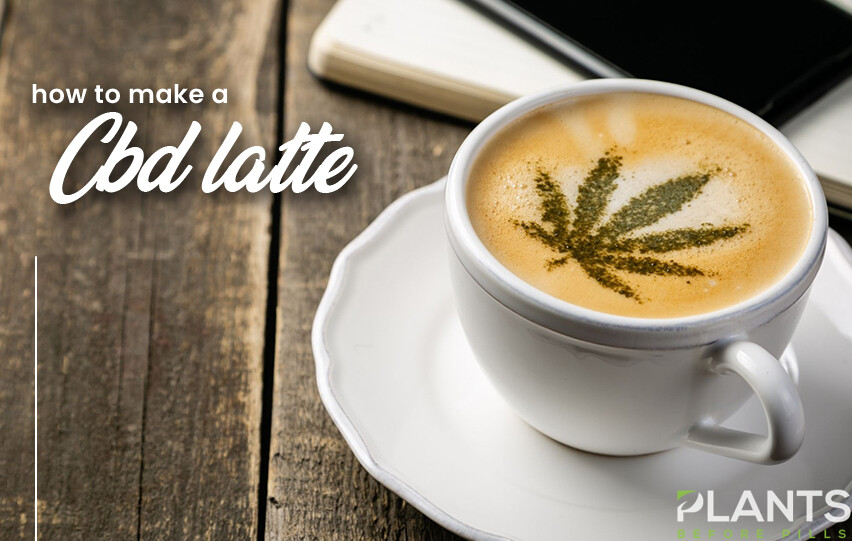 The vegan food joint known and loved by Parisians, Wild & the Moon has opened up its secret recipe book for Vogue Paris to show us how to make their CBD latte 'Hollyweed' made with vegan milk. Follow this recipe step by step and enjoy the relaxing properties of this yummy food trend.
PH Search Avatar image CBD Recipe: Sparkling Rose Elixir Mocktail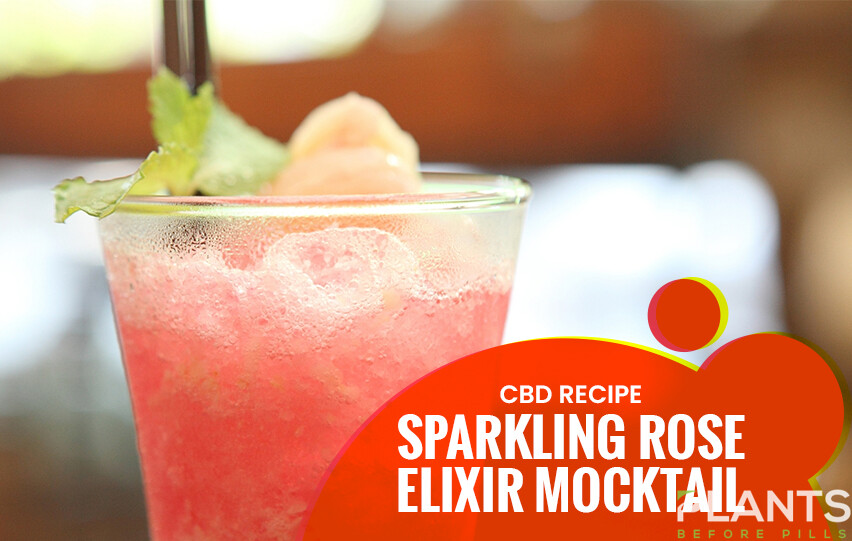 This nice, refreshing mocktail is the perfect drink after a long and stressful day. Being infused with CBD, it'll certainly help in soothing your frayed nerves, Watch this video to find out how to make this healthy and fun drink!