5 CBD Gummies Brand You Must Try for Your Health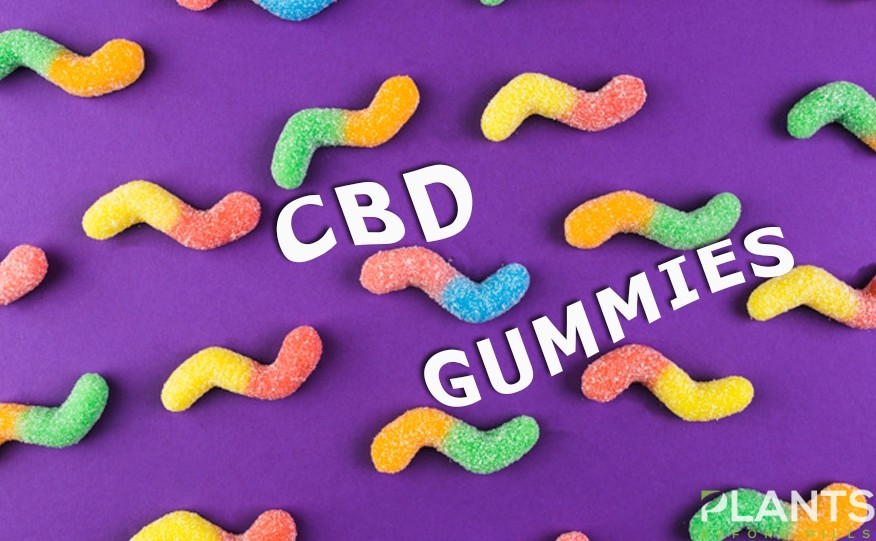 The discovery and legalization of medical marijuana have led to the emergence of an industry with promising benefits to humans. Many scientists believe we know only a fraction of the potential benefits of cannabis and its related substances to our body and wellbeing. One of the healthiest compounds that we can extract from this plant is cannabidiol.
Thanks to cannabidiol's science-backed properties, this substance has been hailed as one of the most promising health-boosting compounds known today. You can now take cannabidiol in various forms like tinctures, oils, and even edibles. A popular way to ingest this substance is by chewing tasty CBD gummies.
Benefits of CBD Gummies
Many people find the taste of pure CBD oil unpleasant. To make this substance appealing to your liking, manufacturers have come up with cannabidiol-infused chewable candies for people who love sweets. With cannabidiol-infused gummies, you can take your daily dose of this compound without even noticing its tangy flavor.
Because of the emerging popularity of medical cannabis, CBD gummies was the third most-Googled food item in the entire U.S on 2018. These sweet bite-size CBD-filled nuggets contain healthy properties that can help treat various health conditions, including anxiety and depression, arthritis, chronic pain, inflammation, to name a few. Some research even found their potency in fighting against life-threatening diseases like cancer, cardiovascular diseases, and Alzheimer's disease.
Top-Rated CBD Gummies
But in taking CBD gummies, you need to make sure you are consuming brands with the highest potency (and taste). To enjoy both the taste and quality of what you're eating, choose only the ones that pass the scrutiny of critics. Here are among the highest-rated brands that you can buy online and in leading dispensaries.
This manufacturer won the Best CBD Product in 2018 for many reasons. Aside from selling some of the most delectable CBD edibles in the market, each gummy also contains 10 mg to 50 mg (depending on the variant) of high-quality isolate cannabidiol. The gummies also come in various shapes, flavors, and colors that will satisfy not only your taste but also your eyes. You can buy Relax Bears, Fruit Bites, and Relief Toads. You can also choose from its vegan options.
Proleve takes pride in attending to its customers to the point that it is willing to answer the questions of its customers around-the-clock. Even though their products cost higher than the competition, they make sure their products contain CBD extracted from organic hemp plants and are tested by third-party labs. Each gummy contains 25mg or 50mg of cannabidiol, depending on the variant.
If you want the purchase the brand that offers the best bang for the buck, choose sweet cannabidiol treats from CBDistillery. While the company is known for its cannabidiol oil, but it also takes pride in its budget-friendly yet highly potent gummies. Even though the firm only offers a limited number of flavors and sizes, you can rest assured that each gummy contains 30 mg of organic and vegan cannabidiol.
CBD Gummies by Kats Botanicals
Kats Botanicals has simplicity in mind when producing its products. You can only buy gummies in the form of tiny squares that come in two mouthwatering flavors – Watermelon and Blue Raspberries. But each gummy is THC free and sourced from organically grown hemp.
If you want fast relief to your anxiety and a mental boost, then chewing a Sunday Scaries gummy is best for you. Aside from containing a full-spectrum CBD, each gummy also contains Vitamin B12 and Vitamin D3 for a relaxed and focused mind. The founders of the company ensure that they are creating the perfect dose of the cannabinoid for relaxation and mental boost during and after a stressful day.
With these CBD gummies, you can enjoy a delectable treat that is both pleasing to your mouth and beneficial to your health.
CBD Honey Sticks: What Are These and Why You Should Buy It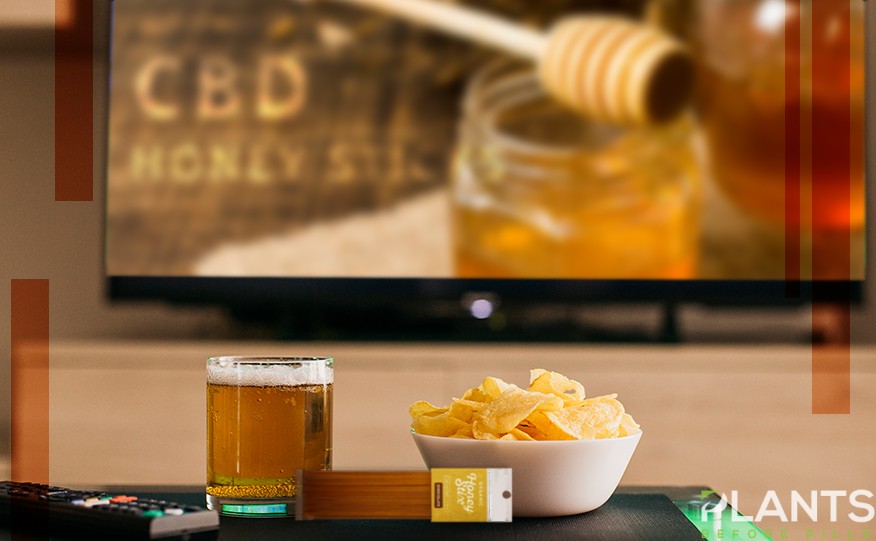 For years, people are using honey not just for food, but also to fight off infection, heal wounds and treat digestive issues. It is rich in plant chemicals that act as antioxidants, which protects the body from cell damage and free radicals. Now, imagine that this is mixed with cannabidiol, an active compound found in the marijuana plant. Aside from the health benefits, the taste will also improve your appetite and get you in a good mood.
Why Mix Honey with CBD?
Because of the Cannabidiol craze, some people are mixing this active compound with almost anything—coffee, skincare, juices, and even alcoholic drinks. The CBD honey sticks taste like normal honey but with a nice after effect of making a person feel calm, refreshed and relaxed. These straws are also great for people who need a little boost while on the road.
Basically, there are two varieties of CBD honey straws: the solid and liquid kind. The first one is like a hard candy that dissolves into a warm beverage. These are perfect for coffee or milk. On the other hand, the liquid variety is sealed in a tube, which is also applicable for mixing with beverages or sipping it right through.
Benefits of CBD Honey Sticks
Cannabidiol on its own provides a wealth of health benefits to the human body. Proven by science, this compound is beneficial for mental and physical aspects of the body as it is absorbed through the bloodstream and interacts with the endocannabinoid system.
Reduces swelling and inflammation
Eases nausea
Help relieve anxiety and depression
Combats neurodegeneration disorders
Eases pain
By incorporating the cannabidiol to your daily routine, your body can reap health benefits. On top of that, you can get a boost in the morning and at the same time, feel relaxed and avoid stress.
Measuring the Dose
Dosage is an integral part of consuming cannabidiol. If the strength is high, a person can feel a bit weird, especially first-time users. Maximum dosage is needed only if a person is using CBD for medical concerns, like suppressing seizure activity and pain management. However, low dosing is good for regular consumption.
With these, manufacturers already indicate the dosing of each stick, about 10mg. These are perfect as snacks and can be mixed with tea and coffee.
Best CBD Honey Sticks in the Market
Before you buy loads of this product, make sure that what you're getting is worth the money.
Gold Line 100mg Honey Sticks
Looking for a full spectrum of this product? This will get you through the worst migraine and body pain because it contains 3% THC and is great for tea or toast. Two sticks are equivalent to one tablespoon of 40mg cannabidiol. It is made with raw honey, with no artificial flavoring. Each pack of 5 sticks is only $18.
Beekeeper's Naturals Raw Honey Hemp
The answer to stressful days come in a pack of Beekeeper's Naturals Raw Honey Hemp. One stick contains 20mg of CBD and has a sweet raw honey taste. It is made with 100% enzymatic sweet viscous food substance, hemp extract, and sunflower lecithin, absolutely no artificial preservatives added.
One pack of five sticks is priced $21.99 while a pack of 10 retails for $38.99.
IRIE CBD Honey Sticks
Another awesome product infused with full spectrum cannabidiol is this IRIE CBD honey sticks. It is made from sustainably grown hemp oil, terpene-rich and non-psychoactive. Individual stick contains 10mg of CBD and retails for $12 per 5 pack.
Get your daily boost of cannabidiol with these portable and handy honey sticks. By mixing with your favorite beverage or sipping the liquid, you can instantly feel relieved from any body pain.
South Africa is Now Serving Its First Cannabis Pizzas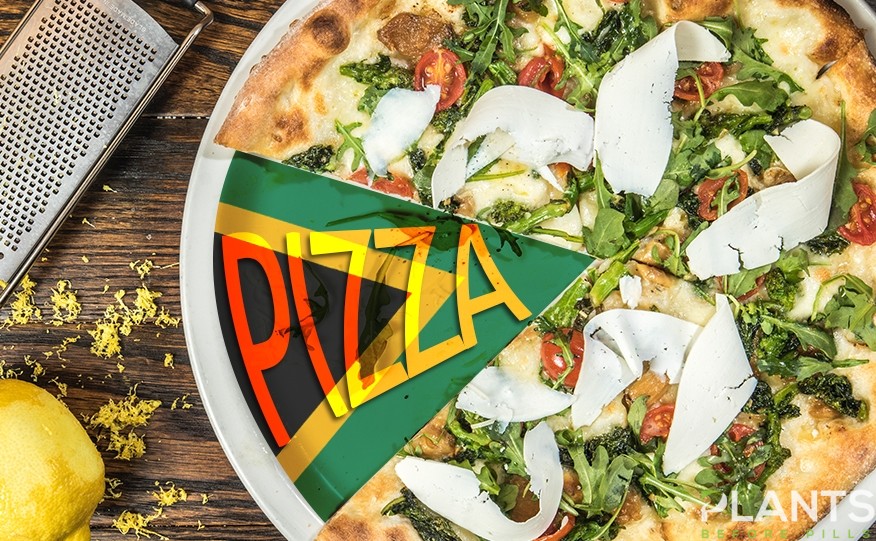 Popular South African pizza franchise Col'Cacchio is working to give South Africans access to the country's first ever "dagga pizza," says Business Insider. The franchise is partnering up with a cannabis-focused company for its innovative and progressive endeavor.
Collaborating with africanpure, a leading CBD oil manufacturer, the restaurant offers two cannabidiol (CBD) infused pizzas. Named Green Goddess and Not-so-Plain Mary Jane, customers can enjoy the benefits offered by the plant at R 125 and R 140, respectively. Guests can also opt for a dash of CBD oil on other pizza varieties for R 25.
Col'Cacchio co-founder King Baranowska says that the restaurant is constantly in pursuit of innovations and development for the benefit of its customers. Baranowska also remarked that they were the first brand to offer gluten-free, low-calorie items in their menus. It was also the first to provide carb-conscious and vegan options for their customers.
Cannabis Pizzas and CBD Oil
Fin24 emphasized that the restaurant's Cannabis pizzas will not contain any form of tetrahydrocannabinol (THC). THC is the hallucinogenic component of cannabis and is illegal in South Africa.
The offer for these CBD edibles are available since June 25, 2019. Customers can order these Cannabis pizzas in all Col'Cacchio branches except for the Windhoek and Halaal outlets.
Aside from Col'Cacchio, various food and beverages establishments all over South Africa are incorporating this ingredient in their menus after the country's legalization of the cannabinoid CBD. Regulations still apply for the consumption of this substance.
According to the Department of Health, the maximum dose a consumer can intake every day is 20 mg. Moreover, products and their manufacturers should not claim to treat or cure medical conditions. For greater dosages, an endorsement from a medical professional is required.
Cannabidiol is the non-psychoactive component of the cannabis plant. It is also known for its medicinal effects including pain-relieving, anti-inflammatory and anti-spastic attributes.
Four companies in South Africa were certified to distribute medical marijuana in April 2019. These products should come from the South African Health Products Authority (SAHPRA).
As part of the medical marijuana law in the country, Cape Town dedicated a plot of land in the Atlantis Special Economic Zone (SEZ). This lot is used as a cultivation and production ground for medicinal marijuana.
SAHPRA is the authoritative agency that gives permits to cultivate and grow the plant. It also issues export licenses to all concerned parties.
Planning Activities for 4 Days Leading Up to 420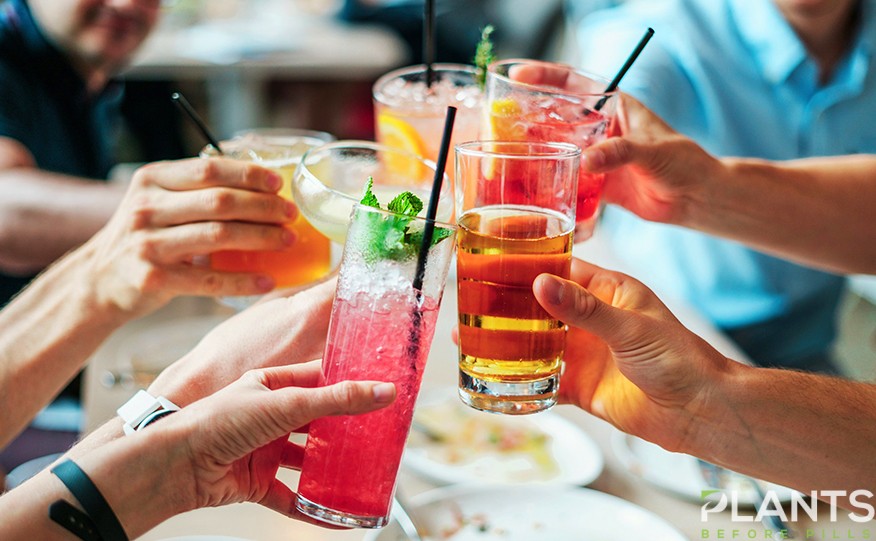 Weed Day is fast approaching and you are surely excited to toke up with fellow cannabis enthusiasts all across the world. If you are planning to have a get together for this special occasion, here are 4 activities you can do for the days leading up to 420.
Start Easy on Tuesday
If there's one thing people say about cannabis enthusiasts, it is that we keep a level head when it comes to many things. Whether you are planning to throw a large party on 420 or not, you are surely excited for the day itself. Keep in mind that it is certainly within character to be chill 4 days before Weed Day. After all, you surely expect to go all out on the day itself, so why not reserve some energy?
You can spend this day dreaming up some of the best activities for your 420 party. List down some of the food, drinks and décor you need for your celebration. You might also want to jot down the names of people you want to invite for your big Weed Day bash. If all of this planning becomes too much, then stop and blaze up for a while to help yourself get back on track.
Cross Out Your Cannabis List on Wednesday
Now that you have a list of everything you need and everyone you want to invite, you may be thinking that the next important thing to do is to buy the stuff. However, you might want to reach out to your fellow weed-lovers first, before doing so. This way, you will have an idea of how many people are going. You can even enlist their help for your remaining preparations on Friday.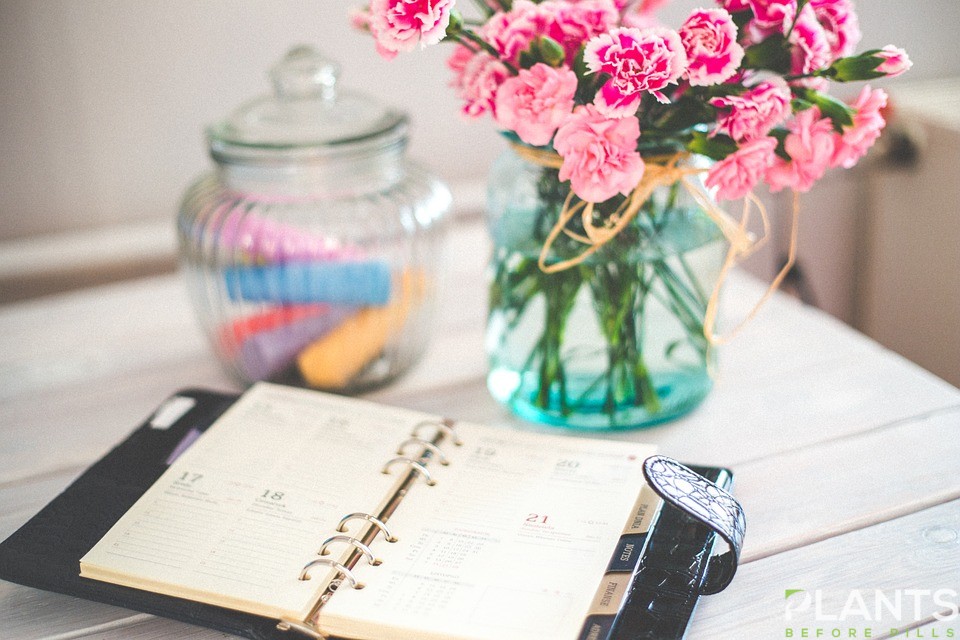 After calling your friends, you will need to grab the edibles and drinkables you plan to serve. The best place to start with is your trusty dispensary. Go there for a visit and pick up your favorite strains to share with your buddies. You can even grab some of the finest cannabis-infused chocolates and liquors to make sure that you have the best time. If you are planning to prepare some food yourself, then visit the grocery to get some ingredients.
Pick the Best Movies and Music on Thursday
While some people party hard and go wild with booze during regular parties, Weed Day affairs can be quite laid back, especially with THC-rich strains in your stash. As we know, body and brain highs are best spent watching the most stimulating movies or listening to the most mind-blowing music you can find.
If you and your friends love fantasy movies, why not list down some of your favorites and look them up on Netflix or whatever streaming service you are using? You can also prepare a playlist of you and your friends' favorite songs so you can jam with them. Whatever type of movies and music you and your friends like, you are sure to enjoy these without a doubt.
Decorate Your Place on Friday
For those who do not like cramming on the day of the party itself, the best way to beat the stress is to do the decorations the day before. Your friends can come over to help you. This also gives you an opportunity to invite your closest friends over for some pre-game joints. Keep in mind that this is also Good Friday, so if you are a Catholic or you wish to observe and respect their traditions, take a minute or two to meditate on the meaning of the Lenten Season.
Weed Day is not only a day to celebrate the wins of the cannabis community but also to commemorate the various fights that brought us to what we have today. So, make sure to enjoy and remember what 420 means not only to the community but to people who benefit from this plant.