Senior Moments – How Older Adults Can Benefit from CBD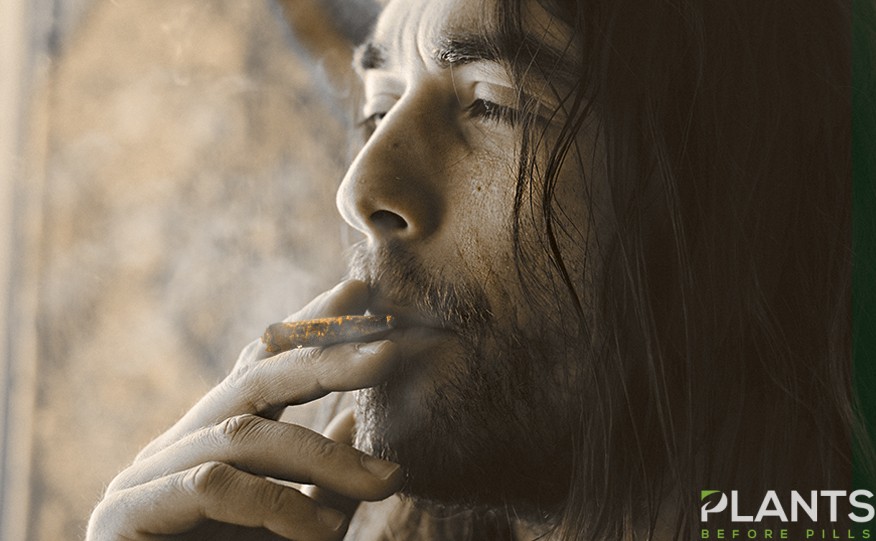 The landmark passage of the 2018 Farm Bill was a great victory for the cannabis industry, particularly cannabidiol (CBD) manufacturers. The bill legalizes the raising and production of hemp and products derived from it such as CBD. Now, anyone in the U.S., including seniors can avail the healing powers of CBD products by purchasing them at physical or online stores.
Even before the passage of the Farm Bill, many users have already benefitted from the therapeutic powers of CBD. Many people also visit the 33 US states where medical marijuana is legal. But still, many seniors remain clueless about how cannabidiol improve their quality of life without the dangerous side-effects of prescription medicines.
CBD – A Potent and Safe Compound
The Cannabis genus, where marijuana and hemp belong, has been used for centuries as medicine. According to history, as early as 2737 BC, Ancient Chinese Emperor Shen Nung already used cannabis for rheumatism, malaria, gout, and absent-mindedness. Americans in the mid-19th century also used marijuana and hemp for curing labor pains, rheumatism, and nausea.
While cannabis has many therapeutic wonders, only a few people use them for fear of getting intoxicated. But thanks to the discovery of CBD, anyone can get the plant's amazing healing powers without the experiencing mind-altering results. Many studies prove that cannabidiol does not give off harmful effects to the mind and body. The World Health Organization even stated that this compound has no "abuse or dependence potential." The global health body also attested that there is no proof of public health-related issues stemming from the use of pure CBD. The safety of CBD extends to the seniors, who often need a prescription and alternative medicines to improve their lives.
Seniors in America
Nearly 46 million individuals in the U.S. are aged 65 or older. While some aged well with few ailments, others suffer multiple health problems at their old age. But the fact remains that our body will face the increased threat of severe health problems as it starts to deteriorate. Whether we like it or not, people at this age are prone to a wide range of diseases and other health conditions that hamper their mobility and mental efficiency. Let's look at these facts: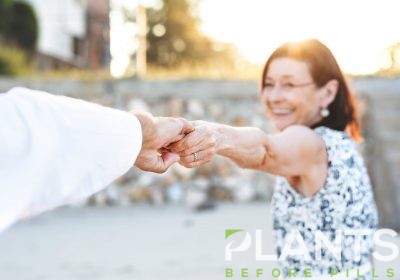 The Harvard Neurodiscovery Center found out that 5 million seniors have Alzheimer's, 1 million from Parkinson's, 300,000 from multiple sclerosis. The CDC found that 49.6% of seniors have arthritis, while Mental Health America discovered that 27% of them suffer from anxiety disorders, which significantly affect personal and social wellbeing.
With the various ailments and health problems our seniors are facing, we need to help them live their lives to the fullest. While traditional medicine from doctors provides relief to their pains, CBD is a potent healing substance that can act as an alternative to the potentially dangerous drugs.
Health Benefits of CBD to seniors
Pain Relief and Management
Nearly every senior suffers from different types of pain and inflammation. Research has shown that 50% of seniors living on their own and 75%-85% them residing in care facilities experience chronic pain. However, pain suffered by people in this age group remains undertreated. Aside from constant uneasiness, pain and inflammation can lead to severe health consequences like depression, anxiety, poor sleeping habits, lowered mobility, social isolation, and related health risks.
Doctors prescribe painkillers, analgesics and other kinds of medicines to manage the pain. CBD, with its capacity to influence the pain receptors in the body, is a great alternative. It can alleviate chronic pain from arthritis, migraine, multiple sclerosis. The substance also has properties that curb inflammation and protects the nerves.
Around 15%-20% of Americans above 65 have experienced depression, according to the American Psychological Association. Meanwhile, between 3% and 14% of older adults meet the criteria for a diagnosable anxiety disorder, a condition that causes distress. Anxiety also interferes with their daily activities. Both conditions lead to a variety of health problems and decreased functioning in everyday life. Aside from experiencing somber moods, depression is also a threat to senior health as this condition exposes them to infections. Depression can reduce the activity of the immune system to fight infections.
Researchers from Brazil found that CBD can release blood flow to the brain in patterns that are consistent with an anti-anxiety effect. It can also trigger the release of neurotransmitters responsible in regulating emotional behavior, including anxiety and depression.
Improved Sleeping Patterns
Many older people are having difficulty maintaining a good night's slumber. Many seniors complain they don't get enough sleep because of different sleep disorders such as insomnia, sleep apnea, restless leg syndrome to name a few. Other seniors have difficulty sleeping because of other medical conditions like chronic pain and arthritis.
Many researchers found out that CBD is proven to help the body maintain homeostasis. It can influence and interact with serotonin receptors and GABA receptors in the brain, according to Gretchen Lidicker, author of CBD Oil: Everyday Secrets: A Lifestyle Guide To Hemp-Derived Health and Wellness.  Serotonin is crucial to the regulation of mood and anxiety, while GABA is known for calming excess brain activity and promotes relaxation. With its anti-anxiety and mind-calming properties, cannabidiol can put you in a state conducive to quality sleep.
Eating disorders are common among seniors. Almost 80% of deaths related to anorexia occur among older adults. Their loss of appetite may lose their desire to eat due to several reasons, which may include decisions about maintaining or improving their body image. Eating disorders can also come from depression and other psychological reasons beyond their control. As a substance that can maintain homeostasis, CBD can influence the release of ghrelin, the hunger hormone. Another study found that people with eating disorders such as anorexia have a partially underactive or impaired endocannabinoid system (ECS). The ECS is crucial for maintaining the homeostasis of the body. With the proper dosage and ingestion method, CBD has the potential to correct the functioning of ECS.
Boosts Cardiovascular Health
More Americans, especially seniors, are killed by cardiovascular disease than any other illness. Hence, keeping a healthy heart is vital for the elderly. While maintaining a healthy lifestyle is key to the prevention of cardiovascular diseases, doctors also prescribe maintenance medication to help keep the blood pressure within the normal range and to improve the functioning of the heart.
CBD can reduce the resting blood pressure. Aside from lowering high blood pressure, studies also found that the cannabidiol's antioxidant properties can contribute to the reduction of cardiac inflammation and can also delay the death of cells caused by oxidative stress.
Fights Alzheimer's and other Neurodegenerative Diseases
As we age, our brain is prone to many diseases. Among them are Alzheimer's disease and other forms of dementia. Although not exclusive to this age group, the majority of people who have Alzheimer's are 65 and older. Symptoms of Alzheimer's gradually worsen as years pass by.
CBD is a powerful antioxidant. Some studies have linked diets rich with antioxidants to a lowered risk of diseases like Alzheimer's disease and other diseases in the brain such as Parkinson's disease. Also, studies also reveal CBD can help in getting rid of a toxic protein attributed to Alzheimer's and other types of dementia.
CBD can help cancer patients who are undergoing chemotherapy. The American Cannabidiol can reduce side-effects of chemotherapy, such as nausea and vomiting. The substance can also relieve severe pain associated with cancer.
Laboratory studies also revealed the efficacy of chemotherapy with CBD for cancer patients. The study showed that the treatment inhibited the rate of spreading of cancer cells in mice. The procedure also tripled the survival rate of mice with pancreatic cancer. A 2013 study showed that the combination of therapies reduced the reproduction of cancer cells. Other studies also revealed that the chemotherapy and CBD combination contributed to the repair of damaged cells while keeping the balance of healthy cells in the body.
Osteoporosis, a condition that results in the weakening of the bones over time, affects more than 50 million Americans. The body of a person with these debilitating diseases is unable to replace bone tissue as quickly as it sheds it. Around 50% of women and 25% of men, aged 50 and above, endure at least one bone fracture because of osteoporosis and weakening bones.
While osteoporosis has no cure, there are ways to prevent this condition from progressing. In one laboratory experiment on mice showed that CBD could influence bone remodeling. In another study, researchers found that CBD can contribute to the healing of fractures and support healthier bones. What's more, cannabidiols can be also beneficial for patients with multiple sclerosis because of its anti-inflammatory properties.
Seniors are prone to many diseases, many of which have serious consequences. By using CBD oils and other products, many elderly Americans can get safe, natural, and effective treatment they deserve. To get the best results from cannabidiol, seniors should consult doctors to make sure they get the right dosage for their health condition.
Interested in CBD Yoga? Here's What You Can Expect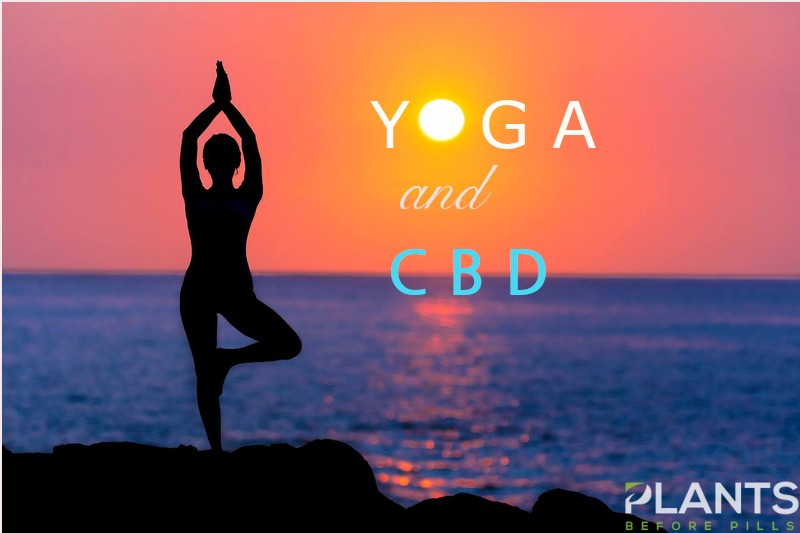 While CBD products are not new to the market, what remains a hot trend these days is CBD yoga. As a matter of fact, more and more wellness studios and private yoga practices are being hit with the bug. New Jersey-based Tribe Hot Yoga, owned by Melissa Jackson, is no exception. Here, individuals looking to relieve pain and stress may do so with the added assistance of Cannabis oil.
As New Jersey yoga studios continue to attract more audiences in the wake of the recent legalizations, there's no denying that these are gaining more traction and popularity from people coming from all walks of life. Want to know what sets this type of yoga apart from the rest? Here's what you can expect.
Cannabis Oil Can be Used Throughout the Class
Unknown to many individuals, cannabidiol acts as a great barrier or defense against inflammation. With its ability to limit or significantly reduce inflammation and other painful bodily responses, it comes as no surprise that countless individuals are jumping on this miracle worker of sorts. While it is usually applied after strenuous activities such as yoga and other physical sports, most wellness studios today find it helpful to incorporate CBD oil for pain management throughout the whole session.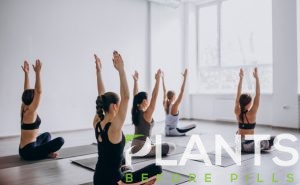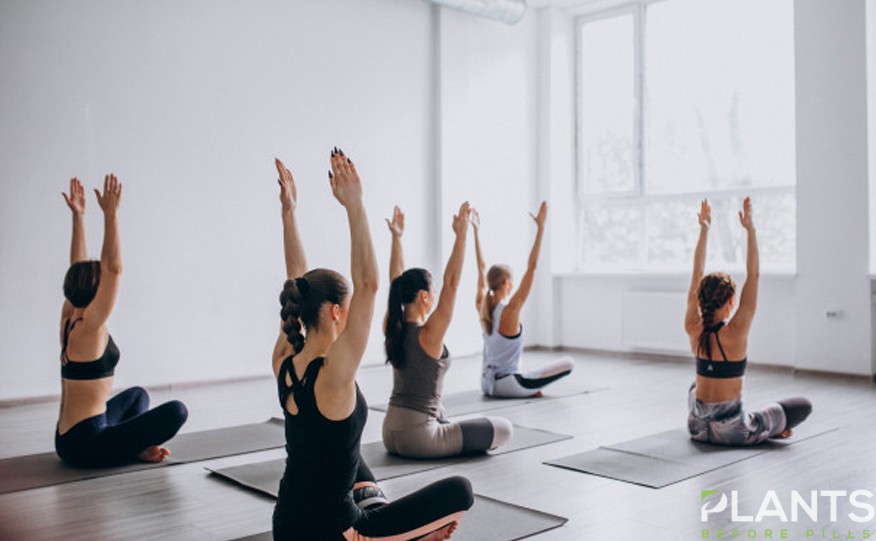 Internal medicine doctor and cannabis expert who specializes in the field of sports medicine, Dr. Mary Clifton, said cannabis before and after class. Taking it prior to starting the session allows patients to relax and be more comfortable in their own skin, while those who take it after their activity experience relief and recovery faster compared to their peers.
Even Jolie Parcher's class in Amagansett, New York corroborates these claims. In a class, she lectured students about the benefits of using CBD oil, highlighting the advantages it offers such as pain reduction and management, thereby granting more freedom to move.
There are Unlimited Possibilities
To make it easier for beginners and newbie enthusiasts, Tribe Hot Yoga provides different and downright creative ways of introducing cannabis products. For their own classes, instructors make it a point to show a variety of takes on this good. For one, cannabidiol ointment is constantly being rubbed on the shoulders of attendees to ease bodily pain and soothe tired muscles.
Apart from these, CBD edibles and another dose of the non-psychoactive oil are also introduced to the students, especially towards the end of the class as a form of reward. Think of brownies and other small parting gifts as part of your goodie bag. Depending on your studio's location and the current state laws in effect, you may also find yourself tinkering with tinctures and other similar products.
There is no one approach to health and wellness. While each person is in charge of taking care of themselves, there is a bigger community that helps them look after themselves in a much better way. This includes the much raved about CBD yoga.
Manager of Harmony Dispensary says it's important that they raise awareness within their community. Though some patients may have been prescribed with this, there are some members of society who still remain unaware of the effects that cannabis has to offer.
Because of this, professionals take it upon themselves to suggest microdoses and strains which may work well with a person. Rather than pushing products for the sake of selling, these budtenders and yogis unite to create a safe space where everyone can explore what they like and what fits with their type of lifestyle.
Ready to take health and wellness to a whole new level? Make sure to book a CBD yoga class near you today. Who knows, you might just find your life transformed with these new practices.
Washington State U and BRC Team Up for Medical Marijuana Research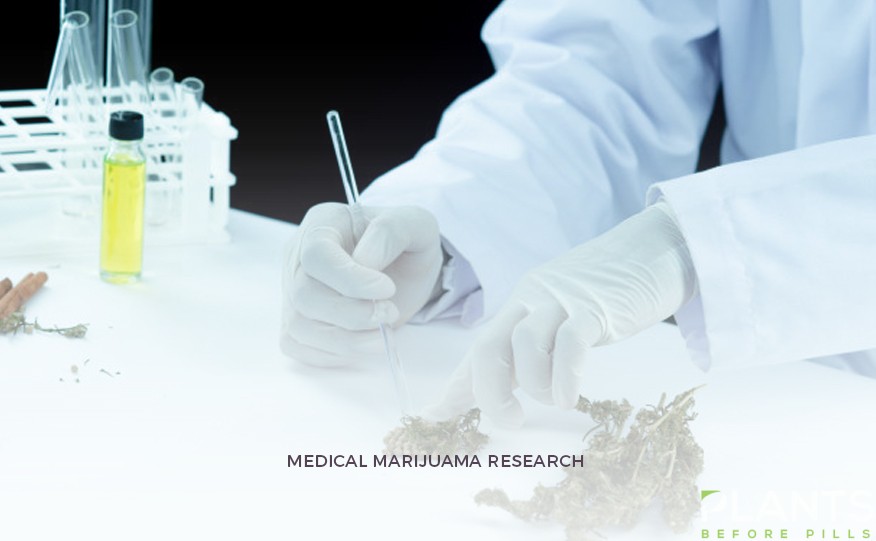 Washington State University, one of the oldest land-grant universities in the American West, announced Wednesday, Nov 6, it will be partnering with DEA-registered pharmaceutical company Biopharmaceutical Research Company (BRC) to further study medical marijuana and its effects.
In a press release, the public research university said it had agreed to launch an innovative new partnership with BRC to "to evaluate cannabis and accelerate the pace of cannabis research."
As part of the arrangement, WSU researchers will use BRC analytical services and expertise to explore the health effects of cannabis on physical and mental health, along with the impact of cannabis-related policies on the health and safety of the public.
"We know less about the health benefits and risks of cannabis than almost any other drug. Currently, cannabis researchers must jump over extensive barriers to obtain cannabis they need to conduct human and animal research on the effects on health," said Dr. Michael McDonell, chair of WSU's Collaborative for Cannabis Policy, Research and Outreach (CCPRO). "Our partnership with BRC allows us to begin to work together to problem-solve innovatively through federally compliant strategies to obtain cannabis for research purposes."
Source of Marijuana Research Data
For over half a century, there is only one federally-approved source from which researchers are allowed to obtain marijuana for clinical research – the University of Mississippi farm, which is run by the National Institute on Drug Abuse.
This long-occurring monopoly has put researchers hand-tied and slowed the advancement of cannabis studies for years. It is not only until August 2019 that the federal government announced plans to change this and increase the number of producers who can grow marijuana for scientific research.
Although neither WSU nor BRC is currently allowed to cultivate cannabis, the collaboration is expected to help address the need for easy access to high-quality cannabis for research purposes.
"Partnering with a research institution of Washington State University's caliber ensures that we are working with premier investigators to uncover the promise of these products and, also, that we are meeting our responsibilities, as far as public safety risks are concerned," commented BRC CEO George Hodgin. "We know these products have shown a great deal of promise in aiding patients suffering from a variety of health conditions, including PTSD and chronic pain, yet federally-compliant research in the United States is sorely lacking."
Working as a pharmaceutical company that is federally compliant and registered with the Drug Enforcement Administration (DEA), BRC's mission is to address the needs of America's scientific community for diverse types of research quality and CFR-compliant cannabis.
In 2016, it has filed for a cultivation permit, which, if granted, would allow the company to produce its own cannabis and cannabis-derived products for federally approved research.
What You Should Discuss With Your Doctor About CBD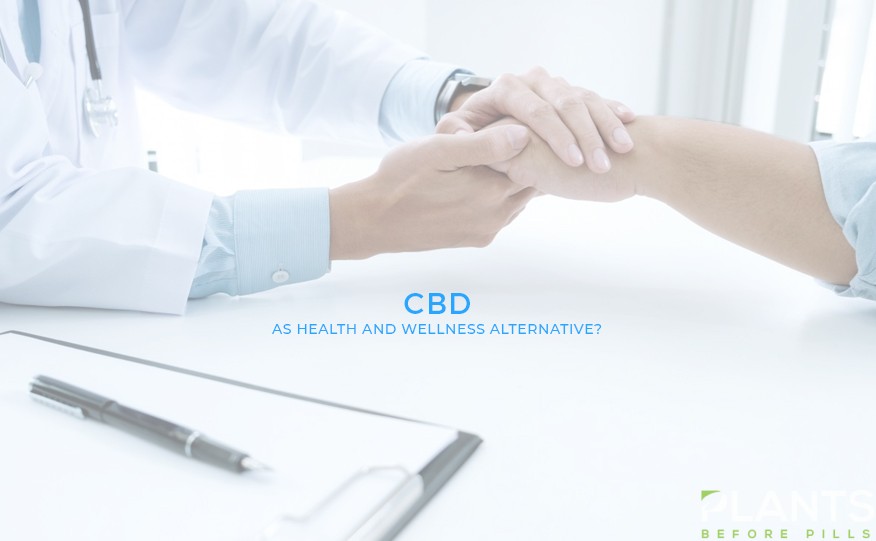 Many people searching for health and wellness alternatives have discovered CBD in the wake of the United States government legalizing hemp in the Farm Bill of 2018. More and more people are seeking comfort in substitutes for pills and prescriptions through the use of a variety of choices in their daily routine. Now, since the ingredients in the hemp plant are up for grabs, one of the most commonly found compounds in hemp is quickly becoming the fastest growing industry in America.
The popular ingredient America has fallen in love with is a compound called CBD, or cannabidiol. Cannabidiol is being used by thousands of people daily with several positive results. However, if you are someone who sees your doctor on a regular basis, and you are thinking about using CBD products, it is important to discuss this decision with your doctor. Here are some talking points that you should bring up that you both should know before you begin a daily regimen of CBD.
The Quick Science Behind CBD
It is important to understand that CBD products are not something new to this world. For thousands of years, many people have experienced this herb on several levels, worked with it, and generally embedded this plant into their society from as early as 750 B.C. Currently, there is only one CBD product that has been approved by the FDA. It is available through a prescription and mostly used to help treat/prevent seizures. This medicine is called Epidiolex and it has been extremely beneficial to people who suffer from Dravet syndrome and other epilepsy symptoms.
The hemp plant is nothing new to science, however, the effects of CBD are still being studied and researched and it's important to know some quick facts for discussion. CBD is the predominant ingredient in the hemp plant and is more often known as a cannabinoid. When growers harvest the hemp plant and create the CBD products so many people love, several hundred other cannabinoids also follow CBD with which the body has many connections with. These connections are due to the endocannabinoid system within your body. When CBD and these other cannabinoids interact with your endocannabinoid system by binding with the CB1 and CB2 receptors within the body, several things begin to happen and your body begins to benefit from these many compounds.
This study suggests that CBD products can reduce the levels of stress and anxiety in a person. Thousands of studies have proven that CBD is beneficial from heart health, pain, mental disorders, and much more. Depending on your health and wellness goals, make sure you understand exactly what you want CBD to do for you and bring these topics up with your doctor.
For Discussion: Let's Put Health First
First of all, several doctors are leaning more towards the treatment plans of CBD products. In fact, many medical professionals are throwing their support behind cannabinoids within the body. Your doctor may or may not be one of these medical professionals, however, make sure you understand what it is you want to say before you make an appointment to talk with your doctor. Remember, they have many patients and probably not a lot of time so make sure you understand all of the facts about CBD clearly before your visit.
You both can agree that your health should be put first and foremost before anything else. Any doctor that wants to force you to do something you're not comfortable with probably shouldn't be considered for future care. The fact is, many doctors just don't know enough about CBD to be able to recommend it to their patients, much less have a personal conversation about it. The doctor is probably in one of three categories:
Is completely against CBD products
Completely agrees with CBD benefits
Supports it somewhat pending further information
The sad truth is some doctors believe only in pharmaceuticals and will need definitive proof that CBD has worked for others in the past. Generally speaking, know what you are talking about when you begin to bring CBD up to your doctor for the first time.
One of the major problems with the CBD market today is there are a lot of dispensaries online who sell CBD that doesn't have hardly any CBD at all. As a consumer, that's very discomforting to wrap your head around. Your doctor is going to be adamant that you know beyond a shadow of a doubt that you are getting what you think you're getting when you purchase CBD. Reputable vendors like Kats Botanicals offer lab tested CBD products where you can measure the purity and levels of the CBD you're getting. Not only is it embarrassing to purchase CBD without knowing the labs, it is very dangerous. Don't bring your doctor a CBD bottle from the corner store without also sharing the lab reports.
Your health and wellness should always be the number one concern. However, when you can show the doctor thought out and researched information, he will understand this is something that you feel could benefit and he should also take it seriously as well.
A Possible Treatment With CBD
Another discussion to have with your doctor about CBD is the current treatment you are receiving for an ailment right now. If you are not responding to current treatment, and have exhausted a lot of options, CBD could be a route to take to see how your body responds.
If your doctor is open to discussing CBD, make sure to include him/her in every little detail of the process. Questions like "How much CBD oil should I take?" or "What are some studies linked with my condition that CBD could help?" These questions could get the ball rolling as per a possible treatment plant with reputable CBD products.
One study suggests that CBD could help relieve arthritis pain. Another report shares details of how CBD products could help with chronic pain management. There are many options when it comes to CBD because this compound has so many varieties that piggyback with it. Make sure you have read up on the conditional approach of CBD with your own ailment to see if it could be a possible path to take.
Many people who have discovered CBD are sharing how this product is changing their lives. The truth of the matter is, CBD is not the only cannabinoid your body will experience. There is an entire host of ingredients that are proven beneficial for the human body and when you understand that, CBD quickly becomes a topic for discussion with your family doctor. Make sure you approach the topics with care and understand the facts of this plant before you make your next appointment.