Senior Moments – How Older Adults Can Benefit from CBD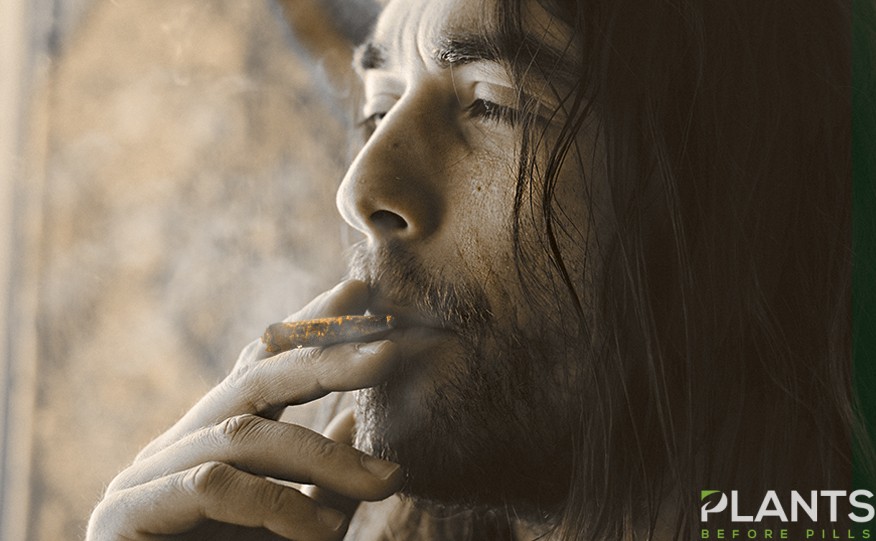 The landmark passage of the 2018 Farm Bill was a great victory for the cannabis industry, particularly cannabidiol (CBD) manufacturers. The bill legalizes the raising and production of hemp and products derived from it such as CBD. Now, anyone in the U.S., including seniors can avail the healing powers of CBD products by purchasing them at physical or online stores.
Even before the passage of the Farm Bill, many users have already benefitted from the therapeutic powers of CBD. Many people also visit the 33 US states where medical marijuana is legal. But still, many seniors remain clueless about how cannabidiol improve their quality of life without the dangerous side-effects of prescription medicines.
CBD – A Potent and Safe Compound
The Cannabis genus, where marijuana and hemp belong, has been used for centuries as medicine. According to history, as early as 2737 BC, Ancient Chinese Emperor Shen Nung already used cannabis for rheumatism, malaria, gout, and absent-mindedness. Americans in the mid-19th century also used marijuana and hemp for curing labor pains, rheumatism, and nausea.
While cannabis has many therapeutic wonders, only a few people use them for fear of getting intoxicated. But thanks to the discovery of CBD, anyone can get the plant's amazing healing powers without the experiencing mind-altering results. Many studies prove that cannabidiol does not give off harmful effects to the mind and body. The World Health Organization even stated that this compound has no "abuse or dependence potential." The global health body also attested that there is no proof of public health-related issues stemming from the use of pure CBD. The safety of CBD extends to the seniors, who often need a prescription and alternative medicines to improve their lives.
Seniors in America
Nearly 46 million individuals in the U.S. are aged 65 or older. While some aged well with few ailments, others suffer multiple health problems at their old age. But the fact remains that our body will face the increased threat of severe health problems as it starts to deteriorate. Whether we like it or not, people at this age are prone to a wide range of diseases and other health conditions that hamper their mobility and mental efficiency. Let's look at these facts: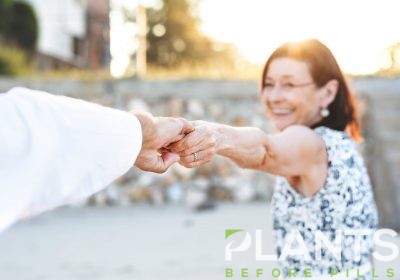 The Harvard Neurodiscovery Center found out that 5 million seniors have Alzheimer's, 1 million from Parkinson's, 300,000 from multiple sclerosis. The CDC found that 49.6% of seniors have arthritis, while Mental Health America discovered that 27% of them suffer from anxiety disorders, which significantly affect personal and social wellbeing.
With the various ailments and health problems our seniors are facing, we need to help them live their lives to the fullest. While traditional medicine from doctors provides relief to their pains, CBD is a potent healing substance that can act as an alternative to the potentially dangerous drugs.
Health Benefits of CBD to seniors
Pain Relief and Management
Nearly every senior suffers from different types of pain and inflammation. Research has shown that 50% of seniors living on their own and 75%-85% them residing in care facilities experience chronic pain. However, pain suffered by people in this age group remains undertreated. Aside from constant uneasiness, pain and inflammation can lead to severe health consequences like depression, anxiety, poor sleeping habits, lowered mobility, social isolation, and related health risks.
Doctors prescribe painkillers, analgesics and other kinds of medicines to manage the pain. CBD, with its capacity to influence the pain receptors in the body, is a great alternative. It can alleviate chronic pain from arthritis, migraine, multiple sclerosis. The substance also has properties that curb inflammation and protects the nerves.
Around 15%-20% of Americans above 65 have experienced depression, according to the American Psychological Association. Meanwhile, between 3% and 14% of older adults meet the criteria for a diagnosable anxiety disorder, a condition that causes distress. Anxiety also interferes with their daily activities. Both conditions lead to a variety of health problems and decreased functioning in everyday life. Aside from experiencing somber moods, depression is also a threat to senior health as this condition exposes them to infections. Depression can reduce the activity of the immune system to fight infections.
Researchers from Brazil found that CBD can release blood flow to the brain in patterns that are consistent with an anti-anxiety effect. It can also trigger the release of neurotransmitters responsible in regulating emotional behavior, including anxiety and depression.
Improved Sleeping Patterns
Many older people are having difficulty maintaining a good night's slumber. Many seniors complain they don't get enough sleep because of different sleep disorders such as insomnia, sleep apnea, restless leg syndrome to name a few. Other seniors have difficulty sleeping because of other medical conditions like chronic pain and arthritis.
Many researchers found out that CBD is proven to help the body maintain homeostasis. It can influence and interact with serotonin receptors and GABA receptors in the brain, according to Gretchen Lidicker, author of CBD Oil: Everyday Secrets: A Lifestyle Guide To Hemp-Derived Health and Wellness.  Serotonin is crucial to the regulation of mood and anxiety, while GABA is known for calming excess brain activity and promotes relaxation. With its anti-anxiety and mind-calming properties, cannabidiol can put you in a state conducive to quality sleep.
Eating disorders are common among seniors. Almost 80% of deaths related to anorexia occur among older adults. Their loss of appetite may lose their desire to eat due to several reasons, which may include decisions about maintaining or improving their body image. Eating disorders can also come from depression and other psychological reasons beyond their control. As a substance that can maintain homeostasis, CBD can influence the release of ghrelin, the hunger hormone. Another study found that people with eating disorders such as anorexia have a partially underactive or impaired endocannabinoid system (ECS). The ECS is crucial for maintaining the homeostasis of the body. With the proper dosage and ingestion method, CBD has the potential to correct the functioning of ECS.
Boosts Cardiovascular Health
More Americans, especially seniors, are killed by cardiovascular disease than any other illness. Hence, keeping a healthy heart is vital for the elderly. While maintaining a healthy lifestyle is key to the prevention of cardiovascular diseases, doctors also prescribe maintenance medication to help keep the blood pressure within the normal range and to improve the functioning of the heart.
CBD can reduce the resting blood pressure. Aside from lowering high blood pressure, studies also found that the cannabidiol's antioxidant properties can contribute to the reduction of cardiac inflammation and can also delay the death of cells caused by oxidative stress.
Fights Alzheimer's and other Neurodegenerative Diseases
As we age, our brain is prone to many diseases. Among them are Alzheimer's disease and other forms of dementia. Although not exclusive to this age group, the majority of people who have Alzheimer's are 65 and older. Symptoms of Alzheimer's gradually worsen as years pass by.
CBD is a powerful antioxidant. Some studies have linked diets rich with antioxidants to a lowered risk of diseases like Alzheimer's disease and other diseases in the brain such as Parkinson's disease. Also, studies also reveal CBD can help in getting rid of a toxic protein attributed to Alzheimer's and other types of dementia.
CBD can help cancer patients who are undergoing chemotherapy. The American Cannabidiol can reduce side-effects of chemotherapy, such as nausea and vomiting. The substance can also relieve severe pain associated with cancer.
Laboratory studies also revealed the efficacy of chemotherapy with CBD for cancer patients. The study showed that the treatment inhibited the rate of spreading of cancer cells in mice. The procedure also tripled the survival rate of mice with pancreatic cancer. A 2013 study showed that the combination of therapies reduced the reproduction of cancer cells. Other studies also revealed that the chemotherapy and CBD combination contributed to the repair of damaged cells while keeping the balance of healthy cells in the body.
Osteoporosis, a condition that results in the weakening of the bones over time, affects more than 50 million Americans. The body of a person with these debilitating diseases is unable to replace bone tissue as quickly as it sheds it. Around 50% of women and 25% of men, aged 50 and above, endure at least one bone fracture because of osteoporosis and weakening bones.
While osteoporosis has no cure, there are ways to prevent this condition from progressing. In one laboratory experiment on mice showed that CBD could influence bone remodeling. In another study, researchers found that CBD can contribute to the healing of fractures and support healthier bones. What's more, cannabidiols can be also beneficial for patients with multiple sclerosis because of its anti-inflammatory properties.
Seniors are prone to many diseases, many of which have serious consequences. By using CBD oils and other products, many elderly Americans can get safe, natural, and effective treatment they deserve. To get the best results from cannabidiol, seniors should consult doctors to make sure they get the right dosage for their health condition.
Does CBD Improve Mental Health? [VIDEO]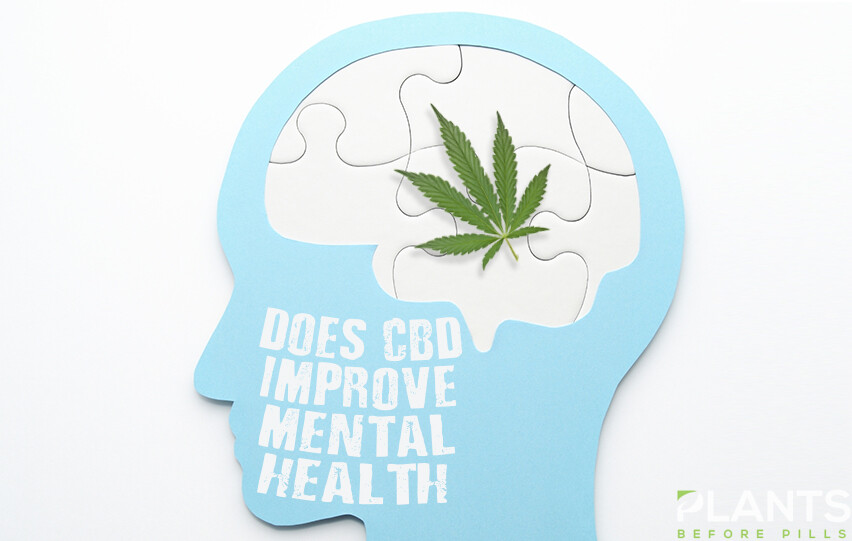 CBD is one of the main buzzwords these days. A lot of people are using it to treat a variety of issues, including mental health. The question is – is CBD really effective when it comes to aiding mental health?
The State of Cannabis in Washington State: Things To Know in 2021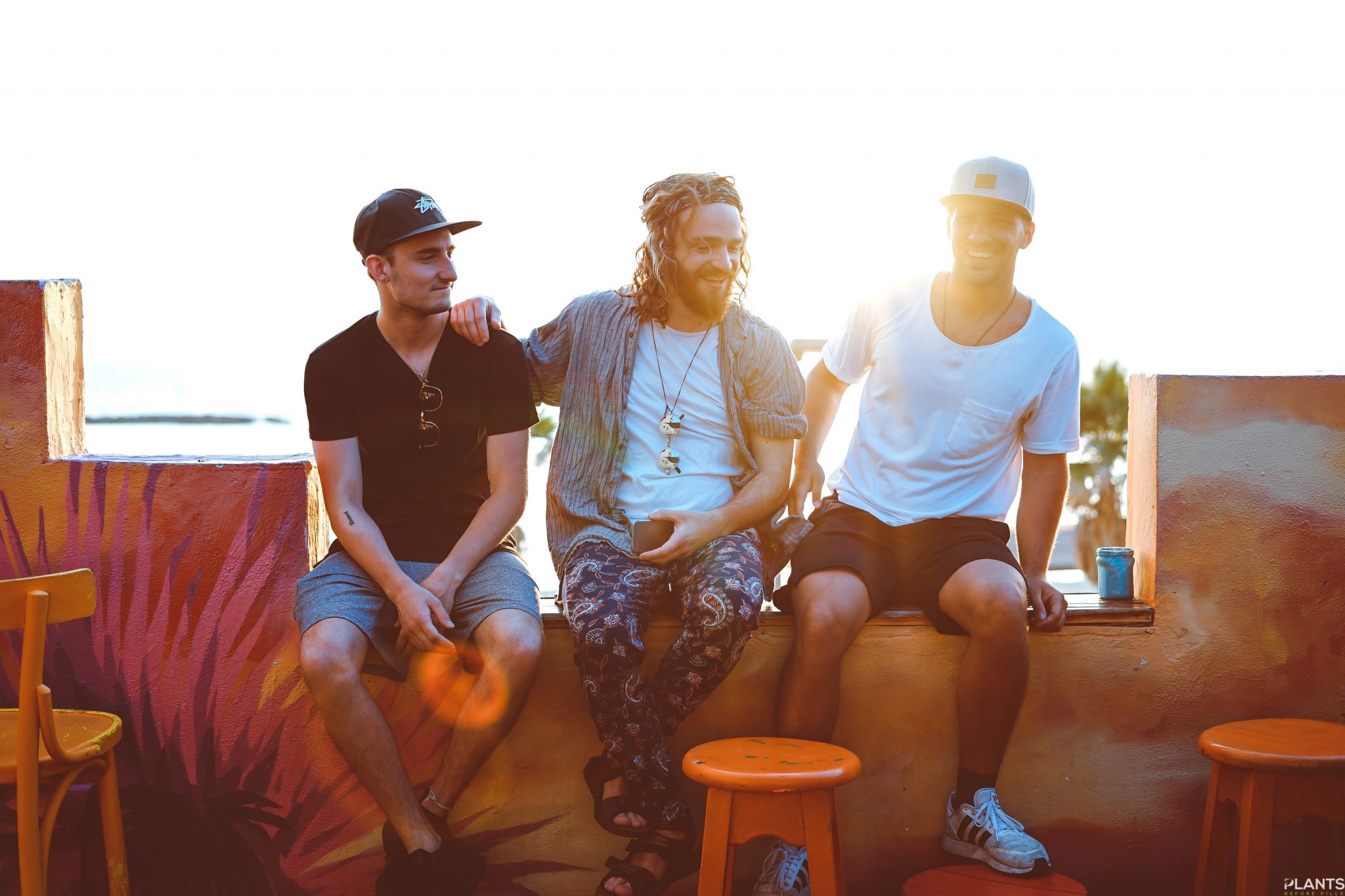 The Pacific Northwest is well known for its beautifully lush landscapes, crisp apples, fresh air, and progressive lifestyle/health views. Being the only state named after a United States president(George Washington), Washington is a place many happily and willingly call home or their sanctuary.
In terms of other well-knowns, Washington state was one of the first to legalize cannabis for recreational use nearly a decade ago (2012 to be exact). As long as you are 21 years old or older and reside in the state, you can privately partake in the consumption of cannabis without any legal ramifications. This has been an appeal to many across the country, with some actually moving to the state for this reason.
In 2021, and with the dawn of a new administration in the White House, marijuana looks to have a very bright few years ahead. We've already seen an emergence of pot stocks and hometown dispensaries budding up all around the United States and the rest of North America, and that only looks to continue into the near future.
If you're in the mood to finally take the leap into using cannabis, now could be a great time to learn more about this wonderful plant and its many healing and rejuvenating properties.
What is it used for mainly in 2021?
Cannabis was once thought only to be good for "getting high." There has been a plethora of scientific research giving us a better understanding of this miracle plant. It has been used to treat Cancer, Epilepsy, Seizures, Glaucoma, PTSD, Multiple Sclerosis, Inflammation, and even Alzheimer's disease. In 2021 after a rough 2020, many have been using it as a healthier way to indulge at home, protecting themselves from the ongoing pandemic. Instead of frequent alcohol consumption, there has been a larger shift towards the consumption of cannabis as it has been stated to be less harmful to vital organs like the heart and liver. Alcohol also creates a lot of inflammation within the body, whereas cannabis reportedly fights inflammation.
Best places to buy it in 2021?
The best places to purchase your cannabis are from state-licensed retailers in Washington. Purchasing weed through private means(aka black-market) is still illegal and should be avoided at all costs. Make sure to do your due diligence when seeking reputable dispensaries as there are "pop-up shops" that claim being licensed but are not, and purchasing from them could result in a hefty fine or even jail time.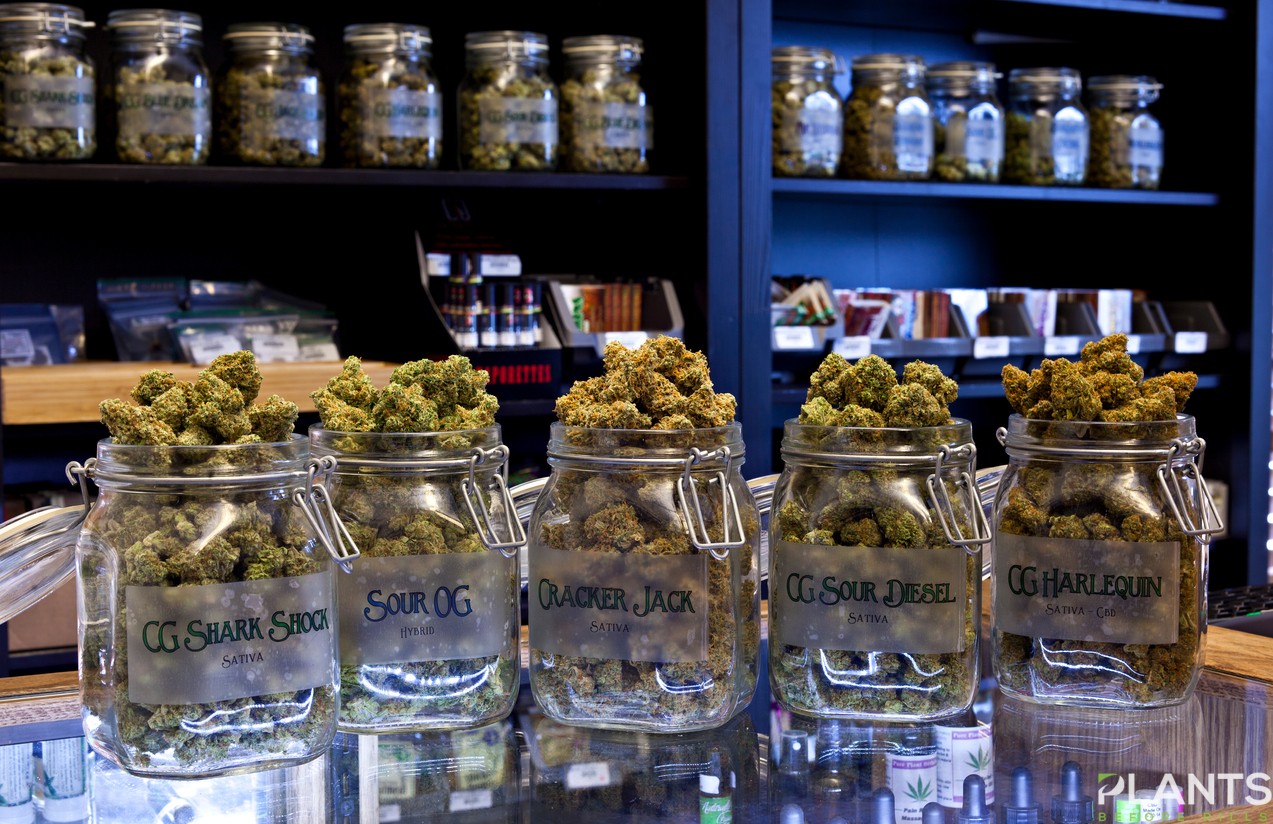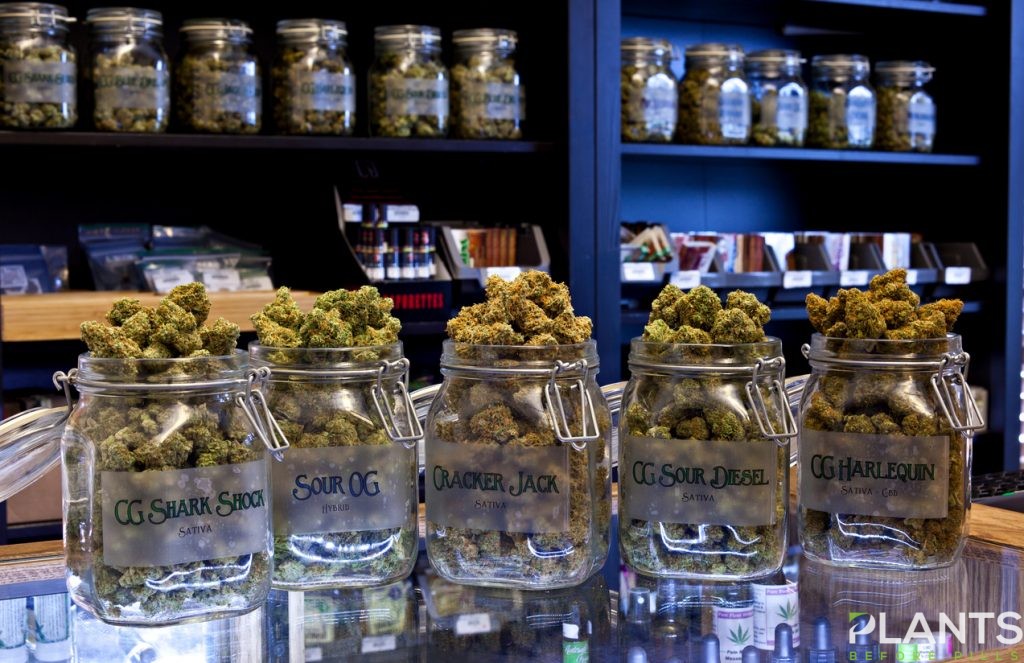 Per WeedMaps, Medical marijuana patients may purchase and possess up to:
3 ounces of marijuana, or 85 grams;
48 ounces, or 1.36 kilograms of marijuana-infused products in solid form;
1.69 gallons, or 6.4 liters of marijuana-infused products in liquid form, or;
21 grams of marijuana concentrate.
Washington state cannabis Legislation in 2021
As far as growing and cultivation of marijuana for personal use, this is still illegal. Washington cannabis laws are more liberal than other states, but there are still many restrictions, such as not being able to consume it in "public view". The most notable push in the cannabis space in Washinton state is a bill for home cultivation.
Conclusion
Washington is a great place to visit and, for many, is one of the best places to call home due to its stance on cannabis consumption. With 2021 being a year of progression, it looks like the state of cannabis in Washington will only continue to shine.
Topical CBD for Pain: Does it Even Work? [VIDEO]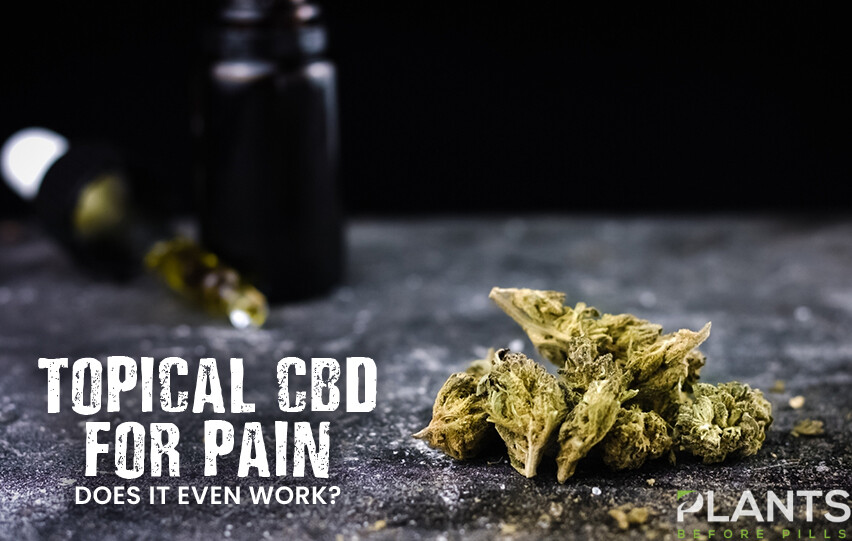 CBD is now known all over the world as a pain reducer and an anti-inflammatory substance. The most common ways of consuming it is by taking it orally or through smoking or inhalation. Now, this video will further explore the effectiveness of topical CBD for pain.