Senior Moments – How Older Adults Can Benefit from CBD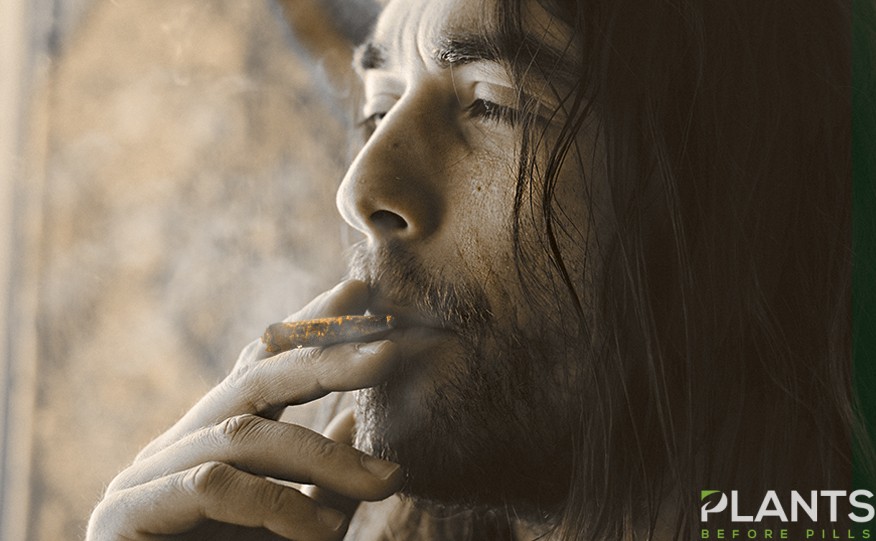 The landmark passage of the 2018 Farm Bill was a great victory for the cannabis industry, particularly cannabidiol (CBD) manufacturers. The bill legalizes the raising and production of hemp and products derived from it such as CBD. Now, anyone in the U.S., including seniors can avail the healing powers of CBD products by purchasing them at physical or online stores.
Even before the passage of the Farm Bill, many users have already benefitted from the therapeutic powers of CBD. Many people also visit the 33 US states where medical marijuana is legal. But still, many seniors remain clueless about how cannabidiol improve their quality of life without the dangerous side-effects of prescription medicines.
CBD – A Potent and Safe Compound
The Cannabis genus, where marijuana and hemp belong, has been used for centuries as medicine. According to history, as early as 2737 BC, Ancient Chinese Emperor Shen Nung already used cannabis for rheumatism, malaria, gout, and absent-mindedness. Americans in the mid-19th century also used marijuana and hemp for curing labor pains, rheumatism, and nausea.
While cannabis has many therapeutic wonders, only a few people use them for fear of getting intoxicated. But thanks to the discovery of CBD, anyone can get the plant's amazing healing powers without the experiencing mind-altering results. Many studies prove that cannabidiol does not give off harmful effects to the mind and body. The World Health Organization even stated that this compound has no "abuse or dependence potential." The global health body also attested that there is no proof of public health-related issues stemming from the use of pure CBD. The safety of CBD extends to the seniors, who often need a prescription and alternative medicines to improve their lives.
Seniors in America
Nearly 46 million individuals in the U.S. are aged 65 or older. While some aged well with few ailments, others suffer multiple health problems at their old age. But the fact remains that our body will face the increased threat of severe health problems as it starts to deteriorate. Whether we like it or not, people at this age are prone to a wide range of diseases and other health conditions that hamper their mobility and mental efficiency. Let's look at these facts: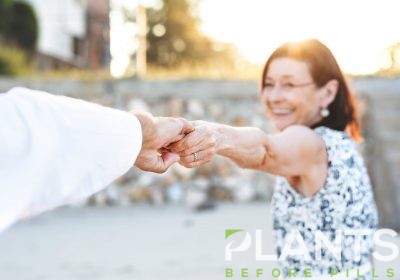 The Harvard Neurodiscovery Center found out that 5 million seniors have Alzheimer's, 1 million from Parkinson's, 300,000 from multiple sclerosis. The CDC found that 49.6% of seniors have arthritis, while Mental Health America discovered that 27% of them suffer from anxiety disorders, which significantly affect personal and social wellbeing.
With the various ailments and health problems our seniors are facing, we need to help them live their lives to the fullest. While traditional medicine from doctors provides relief to their pains, CBD is a potent healing substance that can act as an alternative to the potentially dangerous drugs.
Health Benefits of CBD to seniors
Pain Relief and Management
Nearly every senior suffers from different types of pain and inflammation. Research has shown that 50% of seniors living on their own and 75%-85% them residing in care facilities experience chronic pain. However, pain suffered by people in this age group remains undertreated. Aside from constant uneasiness, pain and inflammation can lead to severe health consequences like depression, anxiety, poor sleeping habits, lowered mobility, social isolation, and related health risks.
Doctors prescribe painkillers, analgesics and other kinds of medicines to manage the pain. CBD, with its capacity to influence the pain receptors in the body, is a great alternative. It can alleviate chronic pain from arthritis, migraine, multiple sclerosis. The substance also has properties that curb inflammation and protects the nerves.
Around 15%-20% of Americans above 65 have experienced depression, according to the American Psychological Association. Meanwhile, between 3% and 14% of older adults meet the criteria for a diagnosable anxiety disorder, a condition that causes distress. Anxiety also interferes with their daily activities. Both conditions lead to a variety of health problems and decreased functioning in everyday life. Aside from experiencing somber moods, depression is also a threat to senior health as this condition exposes them to infections. Depression can reduce the activity of the immune system to fight infections.
Researchers from Brazil found that CBD can release blood flow to the brain in patterns that are consistent with an anti-anxiety effect. It can also trigger the release of neurotransmitters responsible in regulating emotional behavior, including anxiety and depression.
Improved Sleeping Patterns
Many older people are having difficulty maintaining a good night's slumber. Many seniors complain they don't get enough sleep because of different sleep disorders such as insomnia, sleep apnea, restless leg syndrome to name a few. Other seniors have difficulty sleeping because of other medical conditions like chronic pain and arthritis.
Many researchers found out that CBD is proven to help the body maintain homeostasis. It can influence and interact with serotonin receptors and GABA receptors in the brain, according to Gretchen Lidicker, author of CBD Oil: Everyday Secrets: A Lifestyle Guide To Hemp-Derived Health and Wellness.  Serotonin is crucial to the regulation of mood and anxiety, while GABA is known for calming excess brain activity and promotes relaxation. With its anti-anxiety and mind-calming properties, cannabidiol can put you in a state conducive to quality sleep.
Eating disorders are common among seniors. Almost 80% of deaths related to anorexia occur among older adults. Their loss of appetite may lose their desire to eat due to several reasons, which may include decisions about maintaining or improving their body image. Eating disorders can also come from depression and other psychological reasons beyond their control. As a substance that can maintain homeostasis, CBD can influence the release of ghrelin, the hunger hormone. Another study found that people with eating disorders such as anorexia have a partially underactive or impaired endocannabinoid system (ECS). The ECS is crucial for maintaining the homeostasis of the body. With the proper dosage and ingestion method, CBD has the potential to correct the functioning of ECS.
Boosts Cardiovascular Health
More Americans, especially seniors, are killed by cardiovascular disease than any other illness. Hence, keeping a healthy heart is vital for the elderly. While maintaining a healthy lifestyle is key to the prevention of cardiovascular diseases, doctors also prescribe maintenance medication to help keep the blood pressure within the normal range and to improve the functioning of the heart.
CBD can reduce the resting blood pressure. Aside from lowering high blood pressure, studies also found that the cannabidiol's antioxidant properties can contribute to the reduction of cardiac inflammation and can also delay the death of cells caused by oxidative stress.
Fights Alzheimer's and other Neurodegenerative Diseases
As we age, our brain is prone to many diseases. Among them are Alzheimer's disease and other forms of dementia. Although not exclusive to this age group, the majority of people who have Alzheimer's are 65 and older. Symptoms of Alzheimer's gradually worsen as years pass by.
CBD is a powerful antioxidant. Some studies have linked diets rich with antioxidants to a lowered risk of diseases like Alzheimer's disease and other diseases in the brain such as Parkinson's disease. Also, studies also reveal CBD can help in getting rid of a toxic protein attributed to Alzheimer's and other types of dementia.
CBD can help cancer patients who are undergoing chemotherapy. The American Cannabidiol can reduce side-effects of chemotherapy, such as nausea and vomiting. The substance can also relieve severe pain associated with cancer.
Laboratory studies also revealed the efficacy of chemotherapy with CBD for cancer patients. The study showed that the treatment inhibited the rate of spreading of cancer cells in mice. The procedure also tripled the survival rate of mice with pancreatic cancer. A 2013 study showed that the combination of therapies reduced the reproduction of cancer cells. Other studies also revealed that the chemotherapy and CBD combination contributed to the repair of damaged cells while keeping the balance of healthy cells in the body.
Osteoporosis, a condition that results in the weakening of the bones over time, affects more than 50 million Americans. The body of a person with these debilitating diseases is unable to replace bone tissue as quickly as it sheds it. Around 50% of women and 25% of men, aged 50 and above, endure at least one bone fracture because of osteoporosis and weakening bones.
While osteoporosis has no cure, there are ways to prevent this condition from progressing. In one laboratory experiment on mice showed that CBD could influence bone remodeling. In another study, researchers found that CBD can contribute to the healing of fractures and support healthier bones. What's more, cannabidiols can be also beneficial for patients with multiple sclerosis because of its anti-inflammatory properties.
Seniors are prone to many diseases, many of which have serious consequences. By using CBD oils and other products, many elderly Americans can get safe, natural, and effective treatment they deserve. To get the best results from cannabidiol, seniors should consult doctors to make sure they get the right dosage for their health condition.
Columbia Care Kicks Off First Cannabis Credit Card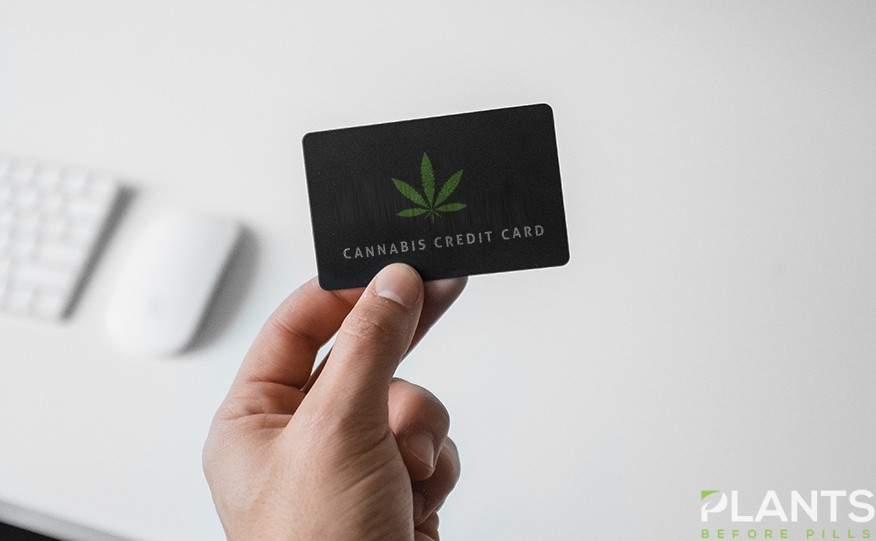 Columbia Care announced the launch of its National Credit program with its CNC Card.
The medical marijuana company licensed to operate in the U.S. and 15 jurisdictions in the European Union said the launch of the card follows a successful test run in New York in the second half of 2018. The introduction of the card led to an 18% increase in the number of in-store purchases. Moreover, the card also helped boost repeat visits and home delivery orders.
With the card, people in the U.S. can now get a credit card for buying medical cannabis.
From New York, the Columbia Care will offer the program to its Delaware and Pennsylvania markets. Later, the company's Illinois and Arizona customers can apply for the card. The firm aims to expand the reach of its program to all its locations by the end of 2019.
Cannabis Credit Card
Available initially only at Columbia Care dispensaries, the firm is looking into opportunities for expanding the availability of the card across the country through targeted partnerships.
Nicholas Vita, CEO of Columbia Care, said the firm aims on expanding the cannabis market in the country. Through the launching of the first cannabis credit card in the country, the company allows consumers and participants in the industry to purchase cannabis products.
He also said the card would act as a starting point of the company's nationwide growth initiatives, including home delivery, the launching of an e-commerce site, and automatic fulfillment.
In addition to having a tool for an electronic form of payment, CNC cardholders can also be eligible for other benefits including discounts, cash back affinity programs, educational seminars, privileged access to new products and other exclusive offers.
Cannabis Banking Gaining Steam
Aside from having a cannabis credit card, medical marijuana customers may also enjoy the benefits of banking. Earlier this month, Nevada Gov. Steve Sisolak signed legislation that kicks off a three-year pilot program wherein cannabis firms could use an online system in sending and receiving digital currency.
Last month, the California State Senate passed a bill allowing financial institutions to offer products and services dedicated to cannabis financial transactions.
If Gov. Gavin Newsom signs the legislation, around 900 bank branches in the state would be allowed to handle cannabis cash, California Senate Majority Leader Robert Hertzberg said.
The federal government is also working on protecting legitimate cannabis financial transactions. Earlier this month, a U.S. House committee approved a bill that includes a provision that would safeguard banks serving legal marijuana businesses from getting penalized by federal financial regulators.
Church of England Backs Medical Cannabis Use and Investment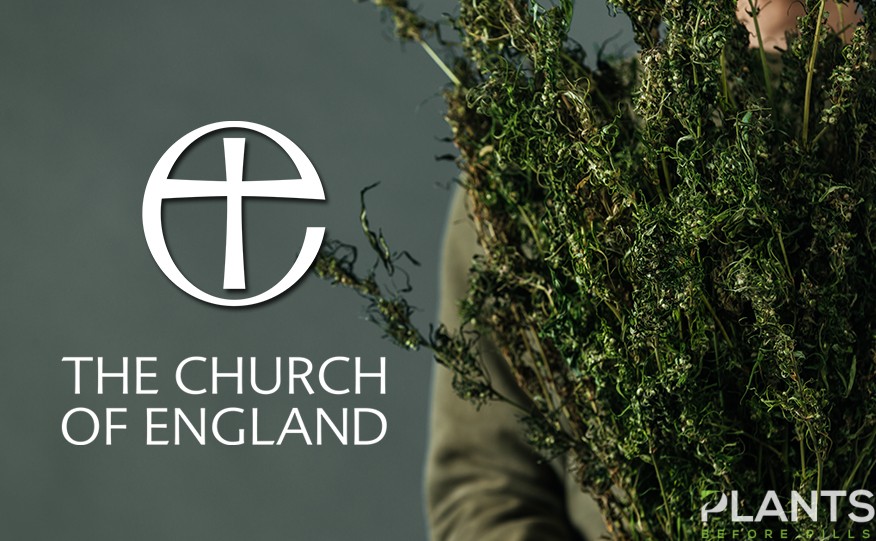 The Church of England (CofE) has recently given the green light on the use of medical marijuana and cannabis investment.
The investment arm of CofE, the Church Commissioners of England, said it would lift its self-imposed ban on investing in medical cannabis. This reversal takes place at a time when many significant investment funds remain steadfast on so-called "sin stocks" or companies operating in industries facing legal uncertainties.
The CofE investment arm, which manages the church's £12.6 billion ($16 billion) portfolios, had previously enforced an investment exclusion policy on cannabis. So far, it has not yet invested in companies related to the sector, Church Commissioners head of responsible investment, Edward Mason, said.
Mason said the change in CofE's stand comes after it has made a distinction between recreational and medical cannabis. After realizing the potency of the plant's medicinal properties, the church is content with its proper use for therapeutic reasons.
The UK government legalized medicinal cannabis in October 2018. However, only a fraction of British patients received a medical cannabis prescription, citing difficulty in persuading specialists about marijuana as a right medical option as a primary reason. Other reasons include the problems dispensaries face in obtaining licenses for cannabis-based products as well as the trouble in transporting them once they arrive in the country.
The Duality of Marijuana as an Investment
Like the Church Commissioners of England, other ethical investors are also starting to recognise the dual nature of marijuana as an investment. KLP Fund, an Oslo-based firm with $80 billion in assets, has recently sold its stocks in recreational cannabis. But it retains its stakes in medicinal marijuana
The AP Funds in Sweden also recommended the exclusion of recreational marijuana from its $180-billion portfolio. Like KLP, it said, it will still invest in medical marijuana companies. The Swedish fund referred to the recent guidance of the UN on both ethical investment and narcotics.
The CofE said it will not invest in companies that get more than 10% of their revenue from the sale of recreational marijuana. This rate is the threshold the company uses for the majority of its other ethical exclusions, including tobacco, gambling, pornography, and lenders charging at high interests.
The UK's church is known for publicly voicing its positions in ethical investment issues. It considers factors such as morality, environmental impact, corporate governance, and social good. It the past, the church has challenged ExxonMobil and Glencore by pressuring executives to improve their policies related to environment preservation.
VA Restricts Veterans' Access to Medical Marijuana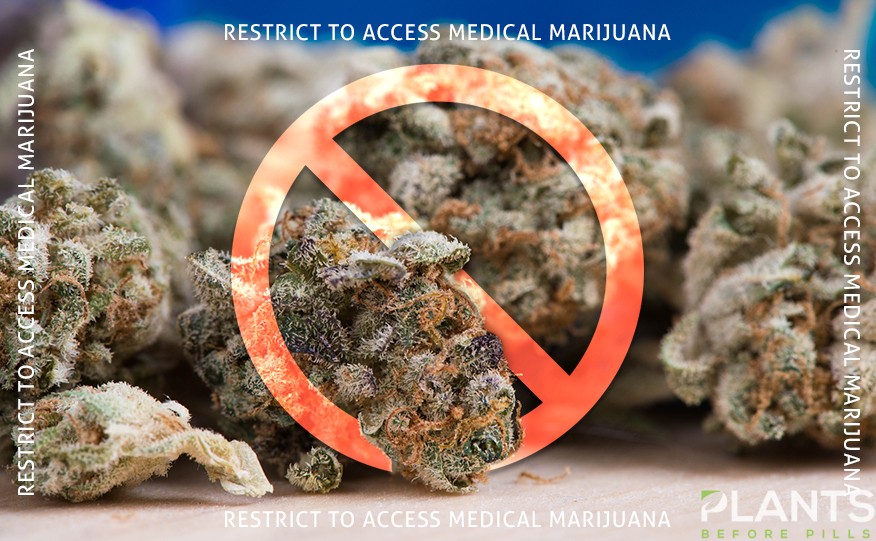 Veterans under the Department of Veterans Affairs (VA) health system are having difficulty accessing medical marijuana for their medical conditions, says US News. The department has policies in place preventing doctors from prescribing medical cannabis to retired military personnel.
The VA has taken this move because of marijuana's status as a Schedule I substance. The policy applies even in medical facilities in states with legal medical marijuana. Thirty-three states and the District of Columbia have legalized medicinal cannabis, 10 of which allows recreational use of the plant.
Marijuana laws in these states allow medicinal application for chronic pain, spasms and post-traumatic stress disorder (PTSD) just to name a few. However, Lt. Col. Doug Distaso of the Air Force has not been able to access the plant for therapeutic purposes due to VA's restrictions. Instead, Distaso was prescribed a 'drug cocktail' which causes him to undergo a 'medicated stupor.'
Aside from Distaso, there are thousands of veterans experiencing chronic pain and treated using opioids. Moreover, these military personnel also retire from service with PTSD. Reports show that there are at least 20 deaths through suicide recorded every day.
According to the Controlled Substance Act (CSA), the Schedule I list is composed of drugs, substances, and chemicals that have nor currently accepted medicinal use and a high potential for abuse. Marijuana is listed along with heroin, LSD and ecstasy.
The US News reports that the VA has only created two opportunities to discuss cannabis for veteran patients when they request information.
Meanwhile, veteran groups such as the American Legion, Veterans of Foreign Wars, as well as Iraq and Afghanistan Veterans of America are calling for reforms to VA's systems. These groups also promote cannabis for pain management and mental health illnesses. They also recognize the plant's potential to address the opioid epidemic.