Medical Marijuana – How CBD Oil Can Help Treat Depression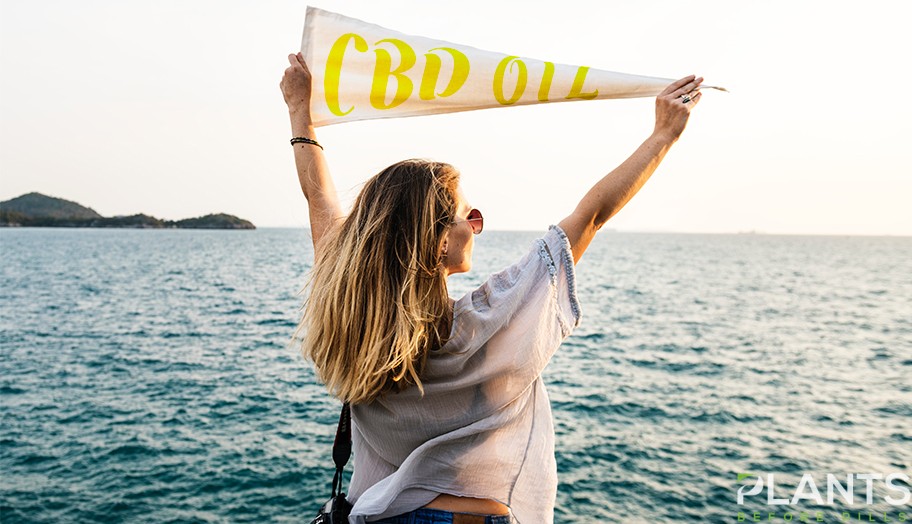 Depression is a mental problem that has impaired the lives of millions of people. Aside from eliciting a gloomy and lazy mood, this psychological disorder is the primary driver of most suicides in the United States and across the world, including some of the notable personalities. This condition caught the media spotlight after the tragic deaths of comedian Robin Williams, Soundgarden's Chris Cornell, and just recently, Prodigy vocalist Keith Flint. Despite their fame, these celebrities still succumbed to severe bouts of depression that had been haunting them from since they were younger.
So, what is this disease that is creeping the U.S. and the rest of the world? And are the available treatments such as CBD oil and other medications can successfully save the patients from this condition? This article aims to explain the nature of this mental disease that has led millions of people to claim their lives.
What is Depression?
Dr. Stephen Ilardi, one of the foremost experts in this disease, said in a TED talk that there are two meanings of the word depression. One definition, which is the more commonly accepted, is a severe form of sadness. This mood usually triggered after setbacks and disappointments in life. This "type" of depression often last for a short while, typically after the person outlasts his or her emotions.
The other meaning, which is the more misunderstood and deadly one, is the one used by medical professionals. Formally named as Major Depressive Disorder, this "type' is the one linked to suicides and devastating life habits. This serious mental disorder that impacts not only the emotions, thoughts, and behavior of an individual but also leads to a gamut of physical problems. Under this disease, a person may have difficulty doing everyday daily activities and, in severe conditions, feel like his or her life is no longer worth living.
This crippling condition can have mild or severe forms of the following symptoms:
Feeling gloomy or having a sad mood for long stretches
Loss of passion or satisfaction in activities that he or she once enjoyed
Loss or gain in weight not related to dieting
Sleep problems like having a hard time getting asleep or sleeping too much
Loss of energy or intensifying fatigue
Increase in physical activity without apparent use (such as hand-wringing or pacing)
Slowed movements and speech that are observable by others
An intense feeling of worthlessness or guilt
Having trouble thinking, concentrating or making decisions
Recurring thoughts of suicide or death
If not treated promptly, clinical can lead to much-reduced quality of life coupled with health problems such as:
Chronic pain
Inflammation
Increased risk of heart disease
Loss of sexual drive
Migraines
CBD Oil in Treating Depression
Depression, according to Ilardi, is a "disease of civilization." The significant change from being a hunter-gatherer to a post-industrial person has caused a range of diseases caused by inflammation. These ailments have been killing many people nowadays – diabetes, heart and cardiovascular disease, allergies, asthma, obesity, different forms of cancer, and depression. For Dr. Ilardi, depression treatment should be treated by a change in lifestyle, not just by psychotherapy and medication. Embracing a new way of life can dramatically improve depressive person chances of cure.
Part of the lifestyle change that Dr. Ilardi suggests is the use of supplements such as Omega 3 fatty acids. Aside from this supplement, patients suffering from depression can also take CBD capsules and other products. This substance has the following properties that can treat this mental disease:
Beats inflammation – Research studies have revealed the cannabidiol's anti-inflammatory property. This cannabinoid can interact with GABA (Gamma-Aminobutyric Acid), serotonin, and specific types of neurotransmitters linked to pain.
Boosts mood and relieves stress – CBD's capacity to influence the production of serotonin and other types of neurotransmitters can also improve a person's mood and reduce his or her stress levels.
With the help of psychologists, doctors, as well as receptive and open-minded patients, depression can be defeated. The use of CBD products can be instrumental in helping those who have lost hope in life regain their drive and passion for living.
5 Ways CBD Helps Heal Acne and Rosacea [VIDEO]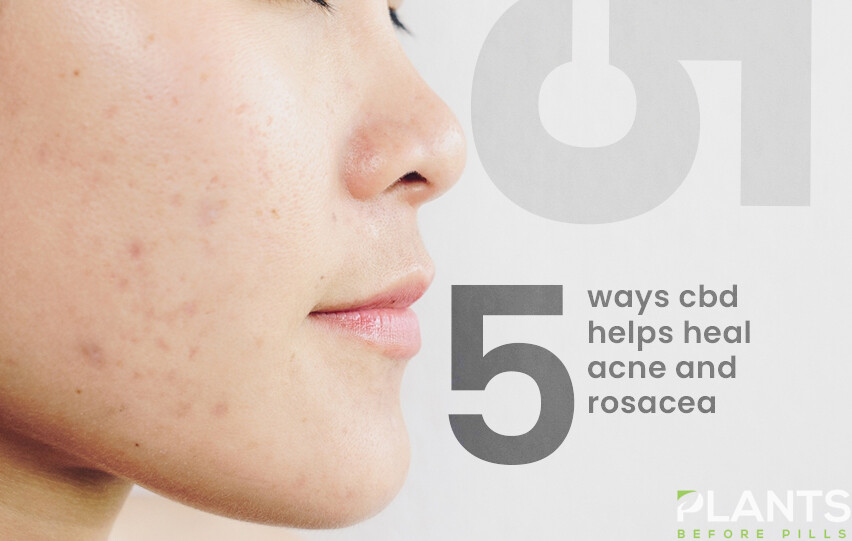 If you have already tried so many different products for acne and/or rosacea and your skin is now oversensitized, then the answer might be to use CBD. Find out more in this video.
Does CBD Improve Mental Health? [VIDEO]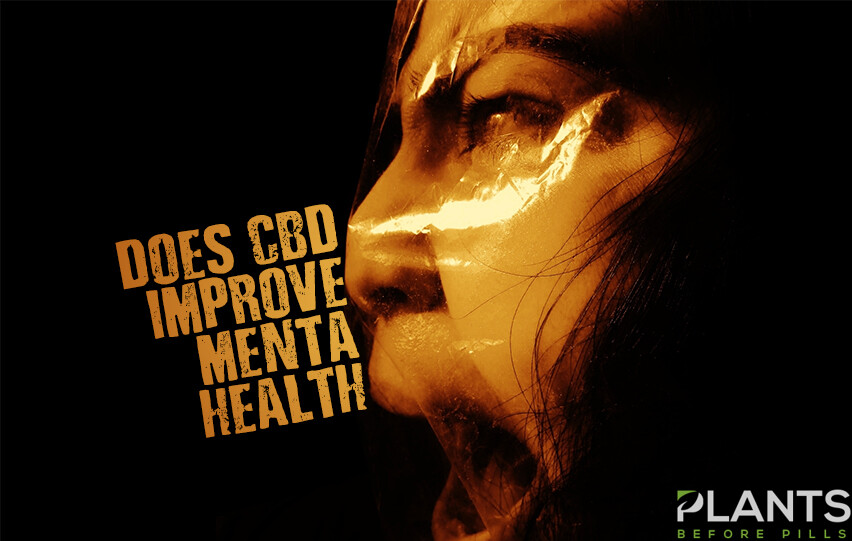 CBD is a big buzzword in health circles these days. The compound is being added into many recipes and products and used to treat a variety of issues, including mental health conditions. The question is: what does research actually say about its claims?
Does CBD Improve Mental Health? [VIDEO]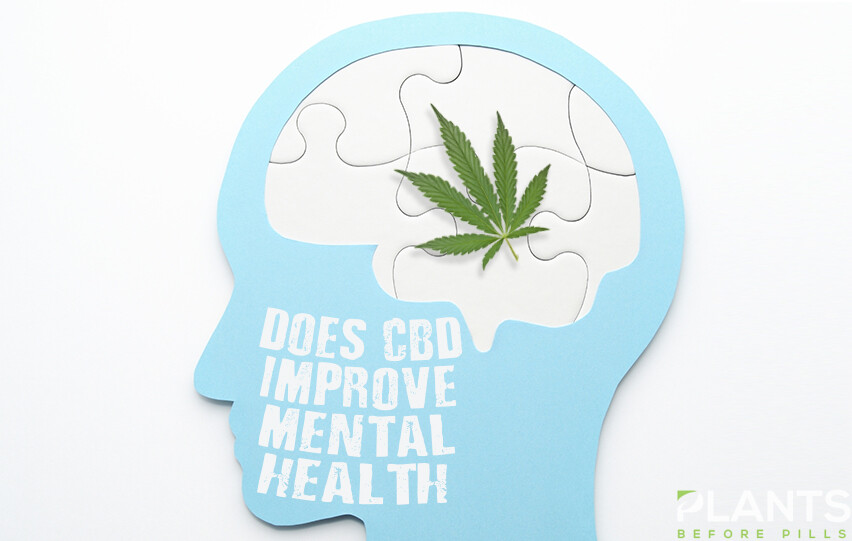 CBD is one of the main buzzwords these days. A lot of people are using it to treat a variety of issues, including mental health. The question is – is CBD really effective when it comes to aiding mental health?