How CBD Use Help Battle Substance Addiction
Substance addiction is one of the significant health problems in the U.S. Having this disorder leads to a wide array of medical issues ranging from mental, emotional, to social. If not addressed promptly through therapy and medication, patients with this issue would see themselves suffering from a damaged brain structure that would impact them for the rest of their lives.
Fortunately, science has discovered various treatments for addiction. One of the most promising is cannabidiol. Also known as CBD, researchers have gathered much evidence indicating the efficacy of this cannabinoid in many health issues, including substance abuse and addiction. This article will shed light on substance use disorder, one of America's growing medical problems and how CBD products can help in the country's fight against this damaging condition that has wasted millions of American lives.
What Is Substance Addiction?
Those who are battling addiction know how severe their condition is. Experts describe it as a brain disease that is characterized by compulsive use of certain substances despite being aware of devastating consequences. People suffering from addiction (technically known as severe substance use disorder) have a keen focus on using a particular substance, like alcohol or drugs, to the level that the action takes over their life. They have developed an obsession to keep using the substance even when they no longer need them, or they know it will lead to problems.
People suffering from a substance use disorder often develop twisted thinking, behavior, and body functions. Their intense craving for a particular drug comes from the changes in their brain's wiring. The rewiring takes place in the decision-making, judgment, learning, and memory areas of the brain, makes it hard for them to stop their constant use of the substances where they are addicted.
Genetics play a substantial role (between 40% to 60%) of a person's risk to addiction. Events taking place in the environment such as chaotic home environment and abuse, parents' drug use and perspective about drugs, how the community views drugs, and poor academic achievement also causes addiction. Teenagers are also prone to drug abuse and addition as well as people with mental health issues.
Prevalence of Substance Addiction
The 2017 National Survey on Drug Use and Health revealed that, around 19.7 million Americans aged 12 and over have fought against a certain type of substance use disorder, slightly lower than the 20.1 million individuals recorded by Substance Abuse and Mental Health Services Administration (SAMHSA) in 2016. Of this figure, around 74% of them struggled with an alcohol use disorder, while approximately 38% of them fought an illegal drug use disorder.
Also, in 2017, 1 out of 8 American adults struggled with both alcohol and drug use disorders at the same time while 8.5 million adults experienced both a mental health disorder and a substance use disorder simultaneously.
Drug abuse and addiction also cost Americans more than $740 billion every year in lost workplace productivity as well as healthcare and crime-related expenses.
Most Abused Substances in the U.S.
Americans are addicted to tobacco more than any other substances. Approximately 14% of all American adults aged 18 and above are cigarette smokers. Use of this substance cost the U.S. more than $300 billion per year, including almost $170 billion in medical care for the demographic and more than $156 billion in lost productivity because of premature death from direct smoking and exposure to secondhand smoke.
Smoking leads to lung diseases such as chronic obstructive pulmonary disease (COPD), including emphysema and chronic bronchitis. It also causes heart disease, cancer, stroke, and diabetes. Tobacco smoking increases a person's tendency to acquire tuberculosis, some eye diseases, and issues in the immune system, which include rheumatoid arthritis.
Roughly around 14.5 million Americans aged 12 and older fought an alcohol use disorder in 2017, equivalent to the 5.3% of this demographic. Addiction to this substance is also prevalent in U.S. households as more than half of all American adults belong to a family with a history of alcohol drinking problem and addiction.
Drinking alcohol can cause severe harm to the brain and most body organs. Habitual consumption of this substance can result in severe damage in the brain, particularly the cerebral cortex (mainly responsible for problem-solving and decision making), the hippocampus (memory and learning), and the cerebellum (movement and body coordination). Apart from the brain, the liver is the organ most affected by this substance. In 2015, around 47% of the 78,529 liver diseases among Americans aged 12 and older were alcohol-related.
Alcohol addiction is extremely lethal. This substance is the third-leading cause of preventable death in the U.S. with an estimated 88,000 deaths every year. Nearly half (40%) of all hospital beds in the U.S. are used to treat alcohol-related conditions.
Medicine's miracle plant is also one of the most addictive substances in the U.S. and around the world. In 2017, around 4.1 million American aged 12 and over had a marijuana addiction. This substance is popular among teens and college students typically aged 12 to 25. In 2014, nearly 6% of U.S. college students were daily marijuana smokers, more than thrice the number of daily smokers in this demographic 20 years ago.
The intoxicating effect of cannabis comes from the tetrahydrocannabinol (THC), a compound extracted from the drug. Addiction to this substance can lead to respiratory problems like tobacco smoke as well as heart and cardiovascular disease. Abuse of cannabis use can also result in mental health issues such as impaired memory, anxiety, and depression as well as enhancing the risk of getting hallucinations, schizophrenia, and other forms of psychosis. The use of marijuana during pregnancy can also affect the development of the brain of the fetus.
Opioids or prescription drugs
Currently, drug overdose is a severe problem in the U.S. Among the most abused drugs are opioids. Nearly two-thirds (68%) of the more than 70,200 drug overdose deaths in 2017 involved this drug type.
Opioids are a type of drugs commonly used to provide pain relief or numbness to pain. These substances include prescription medications like fentanyl, codeine, morphine, oxycodone (OxyContin), and hydrocodone (Vicodin). Heroin, an illicit drug, is also included in this drug type.
Many patients become addicted to opioids because of their capacity for boosting a person's mood. These substances are instrumental for releasing endorphins, a neurotransmitter that evokes positive feelings while regulating reducing the body's sensitivity to pain. A person using these drugs can generate a temporary but powerful sense of well-being. Because of this feel-good sensation, patients find themselves desiring for another dose when the effects of an opioid dosage wear off. This constant desire to achieve good feelings to return as soon as possible often leads to addiction, technically called opioid use disorder.
Cocaine is a powerful stimulant that can elevate a person's mood, boost feelings of well-being, and heighten energy and alertness. Because of its addictive property, similar to opioids, it can lead to changes in the brain that leads to restlessness, paranoia, irritability, panic attacks, and even a full-blown psychosis.
In 2017, Around 966,000 American over age 12 struggled with a cocaine use disorder. During the same year, 637,000 people in the same demographic received treatment for a cocaine use disorder either in their last or current stay in rehabilitation.
Aside from these substances, many Americans are also dependent on depressants, heroin, hallucinogens, and inhalants.
CBD For Addiction : How It Can Help
Although marijuana is one of the addictive substances as mentioned above, it is a source of CBD, a safe and useful compound currently used in treating a wide range of diseases, including addiction to various substances. Currently available in many forms, CBD has the following properties that make it extremely powerful in treating substance use disorders.
The main power of CBD lies in its capacity to interact with the endocannabinoid system (ECS), which is mainly responsible for regulating the functions of the organs in the body. CBD and THC (the cannabis compound mentioned earlier) both influence the body's internal balance or homeostasis. While THC can lead to intoxication (that can lead to addiction), CBD doesn't have that property, making it safe to use even in high doses.
With cannabidiol's power to interact with the ECS, it can regulate the release of endorphins (which opioid and cocaine addicts crave) and other chemicals produced by the body. CBD also can enhance serotonin signaling in the brain. As a mood-regulating brain chemical, serotonin relieves anxiety, which is a common symptom when a patient stops using the substance it is addicted to. Moreover, cannabidiol can also help avoid drug use relapse after some time of abstinence. Because of CBD's amazing brain-regulating properties, some studies even found its power in helping treat marijuana addicts.
While there is no adequate treatment for damage to the brain caused by addiction, patients with substance use disorders can experience CBD's potency in curbing addiction by helping to reduce withdrawal symptoms and reducing the tendency to relapse. Even though most of the studies are only in the preliminary and experimental phase, scientists are positive that CBD will become a full-fledged aid for treating substance soon.
Columbia Care Kicks Off First Cannabis Credit Card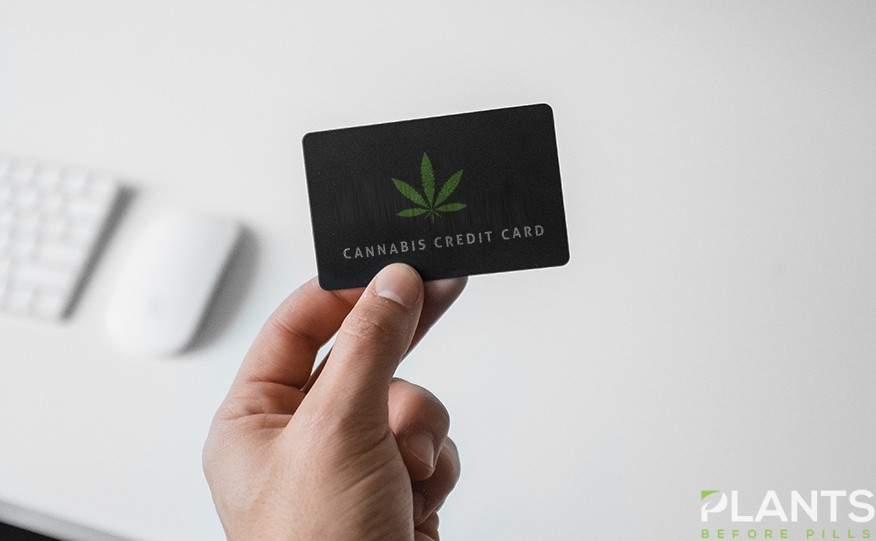 Columbia Care announced the launch of its National Credit program with its CNC Card.
The medical marijuana company licensed to operate in the U.S. and 15 jurisdictions in the European Union said the launch of the card follows a successful test run in New York in the second half of 2018. The introduction of the card led to an 18% increase in the number of in-store purchases. Moreover, the card also helped boost repeat visits and home delivery orders.
With the card, people in the U.S. can now get a credit card for buying medical cannabis.
From New York, the Columbia Care will offer the program to its Delaware and Pennsylvania markets. Later, the company's Illinois and Arizona customers can apply for the card. The firm aims to expand the reach of its program to all its locations by the end of 2019.
Cannabis Credit Card
Available initially only at Columbia Care dispensaries, the firm is looking into opportunities for expanding the availability of the card across the country through targeted partnerships.
Nicholas Vita, CEO of Columbia Care, said the firm aims on expanding the cannabis market in the country. Through the launching of the first cannabis credit card in the country, the company allows consumers and participants in the industry to purchase cannabis products.
He also said the card would act as a starting point of the company's nationwide growth initiatives, including home delivery, the launching of an e-commerce site, and automatic fulfillment.
In addition to having a tool for an electronic form of payment, CNC cardholders can also be eligible for other benefits including discounts, cash back affinity programs, educational seminars, privileged access to new products and other exclusive offers.
Cannabis Banking Gaining Steam
Aside from having a cannabis credit card, medical marijuana customers may also enjoy the benefits of banking. Earlier this month, Nevada Gov. Steve Sisolak signed legislation that kicks off a three-year pilot program wherein cannabis firms could use an online system in sending and receiving digital currency.
Last month, the California State Senate passed a bill allowing financial institutions to offer products and services dedicated to cannabis financial transactions.
If Gov. Gavin Newsom signs the legislation, around 900 bank branches in the state would be allowed to handle cannabis cash, California Senate Majority Leader Robert Hertzberg said.
The federal government is also working on protecting legitimate cannabis financial transactions. Earlier this month, a U.S. House committee approved a bill that includes a provision that would safeguard banks serving legal marijuana businesses from getting penalized by federal financial regulators.
Church of England Backs Medical Cannabis Use and Investment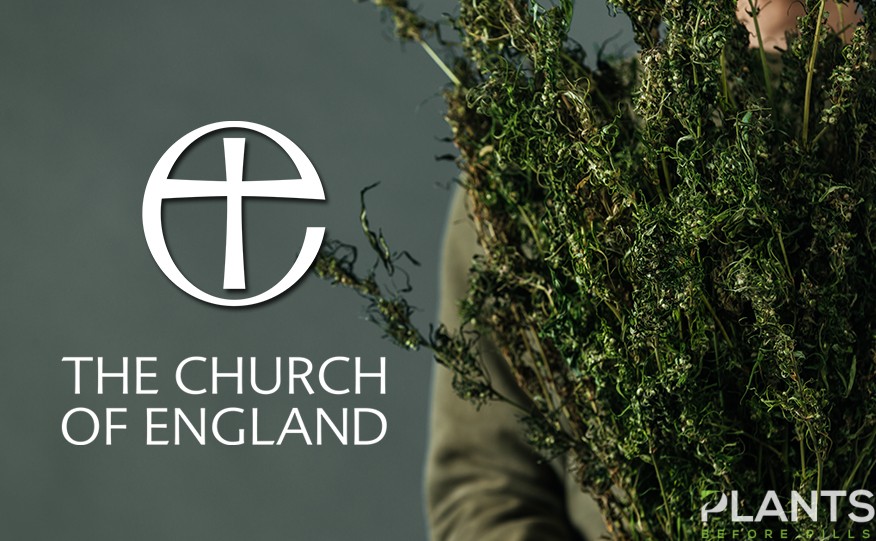 The Church of England (CofE) has recently given the green light on the use of medical marijuana and cannabis investment.
The investment arm of CofE, the Church Commissioners of England, said it would lift its self-imposed ban on investing in medical cannabis. This reversal takes place at a time when many significant investment funds remain steadfast on so-called "sin stocks" or companies operating in industries facing legal uncertainties.
The CofE investment arm, which manages the church's £12.6 billion ($16 billion) portfolios, had previously enforced an investment exclusion policy on cannabis. So far, it has not yet invested in companies related to the sector, Church Commissioners head of responsible investment, Edward Mason, said.
Mason said the change in CofE's stand comes after it has made a distinction between recreational and medical cannabis. After realizing the potency of the plant's medicinal properties, the church is content with its proper use for therapeutic reasons.
The UK government legalized medicinal cannabis in October 2018. However, only a fraction of British patients received a medical cannabis prescription, citing difficulty in persuading specialists about marijuana as a right medical option as a primary reason. Other reasons include the problems dispensaries face in obtaining licenses for cannabis-based products as well as the trouble in transporting them once they arrive in the country.
The Duality of Marijuana as an Investment
Like the Church Commissioners of England, other ethical investors are also starting to recognise the dual nature of marijuana as an investment. KLP Fund, an Oslo-based firm with $80 billion in assets, has recently sold its stocks in recreational cannabis. But it retains its stakes in medicinal marijuana
The AP Funds in Sweden also recommended the exclusion of recreational marijuana from its $180-billion portfolio. Like KLP, it said, it will still invest in medical marijuana companies. The Swedish fund referred to the recent guidance of the UN on both ethical investment and narcotics.
The CofE said it will not invest in companies that get more than 10% of their revenue from the sale of recreational marijuana. This rate is the threshold the company uses for the majority of its other ethical exclusions, including tobacco, gambling, pornography, and lenders charging at high interests.
The UK's church is known for publicly voicing its positions in ethical investment issues. It considers factors such as morality, environmental impact, corporate governance, and social good. It the past, the church has challenged ExxonMobil and Glencore by pressuring executives to improve their policies related to environment preservation.
VA Restricts Veterans' Access to Medical Marijuana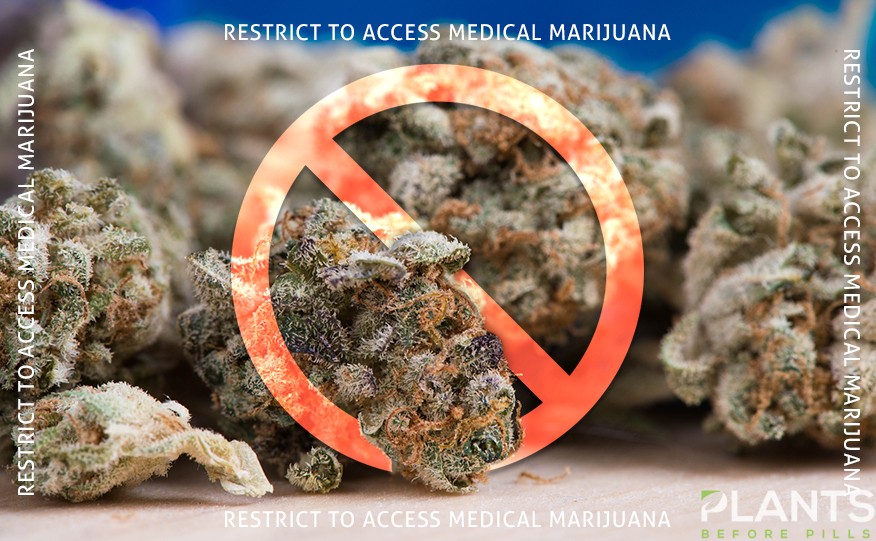 Veterans under the Department of Veterans Affairs (VA) health system are having difficulty accessing medical marijuana for their medical conditions, says US News. The department has policies in place preventing doctors from prescribing medical cannabis to retired military personnel.
The VA has taken this move because of marijuana's status as a Schedule I substance. The policy applies even in medical facilities in states with legal medical marijuana. Thirty-three states and the District of Columbia have legalized medicinal cannabis, 10 of which allows recreational use of the plant.
Marijuana laws in these states allow medicinal application for chronic pain, spasms and post-traumatic stress disorder (PTSD) just to name a few. However, Lt. Col. Doug Distaso of the Air Force has not been able to access the plant for therapeutic purposes due to VA's restrictions. Instead, Distaso was prescribed a 'drug cocktail' which causes him to undergo a 'medicated stupor.'
Aside from Distaso, there are thousands of veterans experiencing chronic pain and treated using opioids. Moreover, these military personnel also retire from service with PTSD. Reports show that there are at least 20 deaths through suicide recorded every day.
According to the Controlled Substance Act (CSA), the Schedule I list is composed of drugs, substances, and chemicals that have nor currently accepted medicinal use and a high potential for abuse. Marijuana is listed along with heroin, LSD and ecstasy.
The US News reports that the VA has only created two opportunities to discuss cannabis for veteran patients when they request information.
Meanwhile, veteran groups such as the American Legion, Veterans of Foreign Wars, as well as Iraq and Afghanistan Veterans of America are calling for reforms to VA's systems. These groups also promote cannabis for pain management and mental health illnesses. They also recognize the plant's potential to address the opioid epidemic.