How CBD Use Help Battle Substance Addiction
Substance addiction is one of the significant health problems in the U.S. Having this disorder leads to a wide array of medical issues ranging from mental, emotional, to social. If not addressed promptly through therapy and medication, patients with this issue would see themselves suffering from a damaged brain structure that would impact them for the rest of their lives.
Fortunately, science has discovered various treatments for addiction. One of the most promising is cannabidiol. Also known as CBD, researchers have gathered much evidence indicating the efficacy of this cannabinoid in many health issues, including substance abuse and addiction. This article will shed light on substance use disorder, one of America's growing medical problems and how CBD products can help in the country's fight against this damaging condition that has wasted millions of American lives.
What Is Substance Addiction?
Those who are battling addiction know how severe their condition is. Experts describe it as a brain disease that is characterized by compulsive use of certain substances despite being aware of devastating consequences. People suffering from addiction (technically known as severe substance use disorder) have a keen focus on using a particular substance, like alcohol or drugs, to the level that the action takes over their life. They have developed an obsession to keep using the substance even when they no longer need them, or they know it will lead to problems.
People suffering from a substance use disorder often develop twisted thinking, behavior, and body functions. Their intense craving for a particular drug comes from the changes in their brain's wiring. The rewiring takes place in the decision-making, judgment, learning, and memory areas of the brain, makes it hard for them to stop their constant use of the substances where they are addicted.
Genetics play a substantial role (between 40% to 60%) of a person's risk to addiction. Events taking place in the environment such as chaotic home environment and abuse, parents' drug use and perspective about drugs, how the community views drugs, and poor academic achievement also causes addiction. Teenagers are also prone to drug abuse and addition as well as people with mental health issues.
Prevalence of Substance Addiction
The 2017 National Survey on Drug Use and Health revealed that, around 19.7 million Americans aged 12 and over have fought against a certain type of substance use disorder, slightly lower than the 20.1 million individuals recorded by Substance Abuse and Mental Health Services Administration (SAMHSA) in 2016. Of this figure, around 74% of them struggled with an alcohol use disorder, while approximately 38% of them fought an illegal drug use disorder.
Also, in 2017, 1 out of 8 American adults struggled with both alcohol and drug use disorders at the same time while 8.5 million adults experienced both a mental health disorder and a substance use disorder simultaneously.
Drug abuse and addiction also cost Americans more than $740 billion every year in lost workplace productivity as well as healthcare and crime-related expenses.
Most Abused Substances in the U.S.
Americans are addicted to tobacco more than any other substances. Approximately 14% of all American adults aged 18 and above are cigarette smokers. Use of this substance cost the U.S. more than $300 billion per year, including almost $170 billion in medical care for the demographic and more than $156 billion in lost productivity because of premature death from direct smoking and exposure to secondhand smoke.
Smoking leads to lung diseases such as chronic obstructive pulmonary disease (COPD), including emphysema and chronic bronchitis. It also causes heart disease, cancer, stroke, and diabetes. Tobacco smoking increases a person's tendency to acquire tuberculosis, some eye diseases, and issues in the immune system, which include rheumatoid arthritis.
Roughly around 14.5 million Americans aged 12 and older fought an alcohol use disorder in 2017, equivalent to the 5.3% of this demographic. Addiction to this substance is also prevalent in U.S. households as more than half of all American adults belong to a family with a history of alcohol drinking problem and addiction.
Drinking alcohol can cause severe harm to the brain and most body organs. Habitual consumption of this substance can result in severe damage in the brain, particularly the cerebral cortex (mainly responsible for problem-solving and decision making), the hippocampus (memory and learning), and the cerebellum (movement and body coordination). Apart from the brain, the liver is the organ most affected by this substance. In 2015, around 47% of the 78,529 liver diseases among Americans aged 12 and older were alcohol-related.
Alcohol addiction is extremely lethal. This substance is the third-leading cause of preventable death in the U.S. with an estimated 88,000 deaths every year. Nearly half (40%) of all hospital beds in the U.S. are used to treat alcohol-related conditions.
Medicine's miracle plant is also one of the most addictive substances in the U.S. and around the world. In 2017, around 4.1 million American aged 12 and over had a marijuana addiction. This substance is popular among teens and college students typically aged 12 to 25. In 2014, nearly 6% of U.S. college students were daily marijuana smokers, more than thrice the number of daily smokers in this demographic 20 years ago.
The intoxicating effect of cannabis comes from the tetrahydrocannabinol (THC), a compound extracted from the drug. Addiction to this substance can lead to respiratory problems like tobacco smoke as well as heart and cardiovascular disease. Abuse of cannabis use can also result in mental health issues such as impaired memory, anxiety, and depression as well as enhancing the risk of getting hallucinations, schizophrenia, and other forms of psychosis. The use of marijuana during pregnancy can also affect the development of the brain of the fetus.
Opioids or prescription drugs
Currently, drug overdose is a severe problem in the U.S. Among the most abused drugs are opioids. Nearly two-thirds (68%) of the more than 70,200 drug overdose deaths in 2017 involved this drug type.
Opioids are a type of drugs commonly used to provide pain relief or numbness to pain. These substances include prescription medications like fentanyl, codeine, morphine, oxycodone (OxyContin), and hydrocodone (Vicodin). Heroin, an illicit drug, is also included in this drug type.
Many patients become addicted to opioids because of their capacity for boosting a person's mood. These substances are instrumental for releasing endorphins, a neurotransmitter that evokes positive feelings while regulating reducing the body's sensitivity to pain. A person using these drugs can generate a temporary but powerful sense of well-being. Because of this feel-good sensation, patients find themselves desiring for another dose when the effects of an opioid dosage wear off. This constant desire to achieve good feelings to return as soon as possible often leads to addiction, technically called opioid use disorder.
Cocaine is a powerful stimulant that can elevate a person's mood, boost feelings of well-being, and heighten energy and alertness. Because of its addictive property, similar to opioids, it can lead to changes in the brain that leads to restlessness, paranoia, irritability, panic attacks, and even a full-blown psychosis.
In 2017, Around 966,000 American over age 12 struggled with a cocaine use disorder. During the same year, 637,000 people in the same demographic received treatment for a cocaine use disorder either in their last or current stay in rehabilitation.
Aside from these substances, many Americans are also dependent on depressants, heroin, hallucinogens, and inhalants.
CBD For Addiction : How It Can Help
Although marijuana is one of the addictive substances as mentioned above, it is a source of CBD, a safe and useful compound currently used in treating a wide range of diseases, including addiction to various substances. Currently available in many forms, CBD has the following properties that make it extremely powerful in treating substance use disorders.
The main power of CBD lies in its capacity to interact with the endocannabinoid system (ECS), which is mainly responsible for regulating the functions of the organs in the body. CBD and THC (the cannabis compound mentioned earlier) both influence the body's internal balance or homeostasis. While THC can lead to intoxication (that can lead to addiction), CBD doesn't have that property, making it safe to use even in high doses.
With cannabidiol's power to interact with the ECS, it can regulate the release of endorphins (which opioid and cocaine addicts crave) and other chemicals produced by the body. CBD also can enhance serotonin signaling in the brain. As a mood-regulating brain chemical, serotonin relieves anxiety, which is a common symptom when a patient stops using the substance it is addicted to. Moreover, cannabidiol can also help avoid drug use relapse after some time of abstinence. Because of CBD's amazing brain-regulating properties, some studies even found its power in helping treat marijuana addicts.
While there is no adequate treatment for damage to the brain caused by addiction, patients with substance use disorders can experience CBD's potency in curbing addiction by helping to reduce withdrawal symptoms and reducing the tendency to relapse. Even though most of the studies are only in the preliminary and experimental phase, scientists are positive that CBD will become a full-fledged aid for treating substance soon.
The State of Cannabis in Washington State: Things To Know in 2021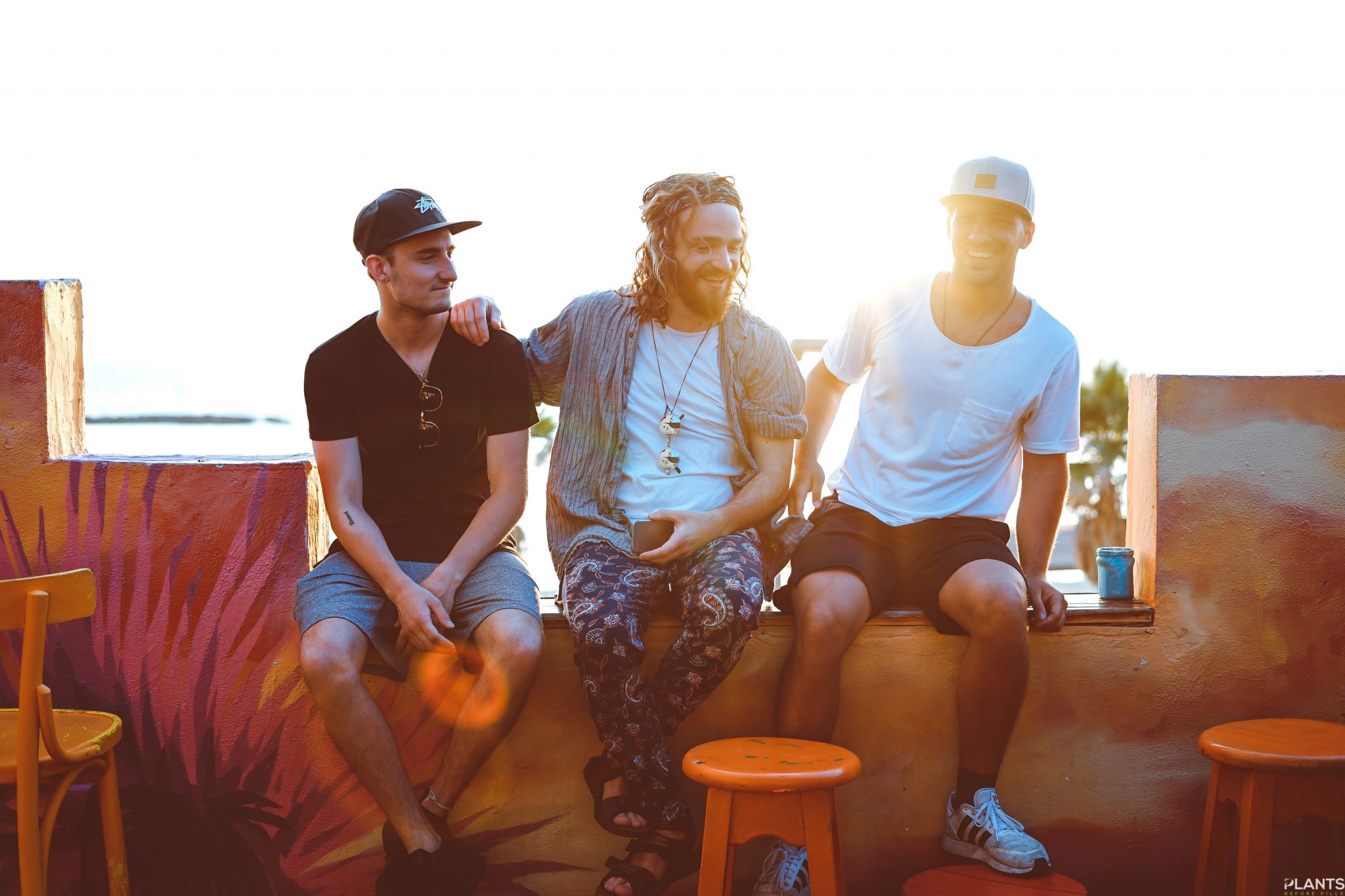 The Pacific Northwest is well known for its beautifully lush landscapes, crisp apples, fresh air, and progressive lifestyle/health views. Being the only state named after a United States president(George Washington), Washington is a place many happily and willingly call home or their sanctuary.
In terms of other well-knowns, Washington state was one of the first to legalize cannabis for recreational use nearly a decade ago (2012 to be exact). As long as you are 21 years old or older and reside in the state, you can privately partake in the consumption of cannabis without any legal ramifications. This has been an appeal to many across the country, with some actually moving to the state for this reason.
In 2021, and with the dawn of a new administration in the White House, marijuana looks to have a very bright few years ahead. We've already seen an emergence of pot stocks and hometown dispensaries budding up all around the United States and the rest of North America, and that only looks to continue into the near future.
If you're in the mood to finally take the leap into using cannabis, now could be a great time to learn more about this wonderful plant and its many healing and rejuvenating properties.
What is it used for mainly in 2021?
Cannabis was once thought only to be good for "getting high." There has been a plethora of scientific research giving us a better understanding of this miracle plant. It has been used to treat Cancer, Epilepsy, Seizures, Glaucoma, PTSD, Multiple Sclerosis, Inflammation, and even Alzheimer's disease. In 2021 after a rough 2020, many have been using it as a healthier way to indulge at home, protecting themselves from the ongoing pandemic. Instead of frequent alcohol consumption, there has been a larger shift towards the consumption of cannabis as it has been stated to be less harmful to vital organs like the heart and liver. Alcohol also creates a lot of inflammation within the body, whereas cannabis reportedly fights inflammation.
Best places to buy it in 2021?
The best places to purchase your cannabis are from state-licensed retailers in Washington. Purchasing weed through private means(aka black-market) is still illegal and should be avoided at all costs. Make sure to do your due diligence when seeking reputable dispensaries as there are "pop-up shops" that claim being licensed but are not, and purchasing from them could result in a hefty fine or even jail time.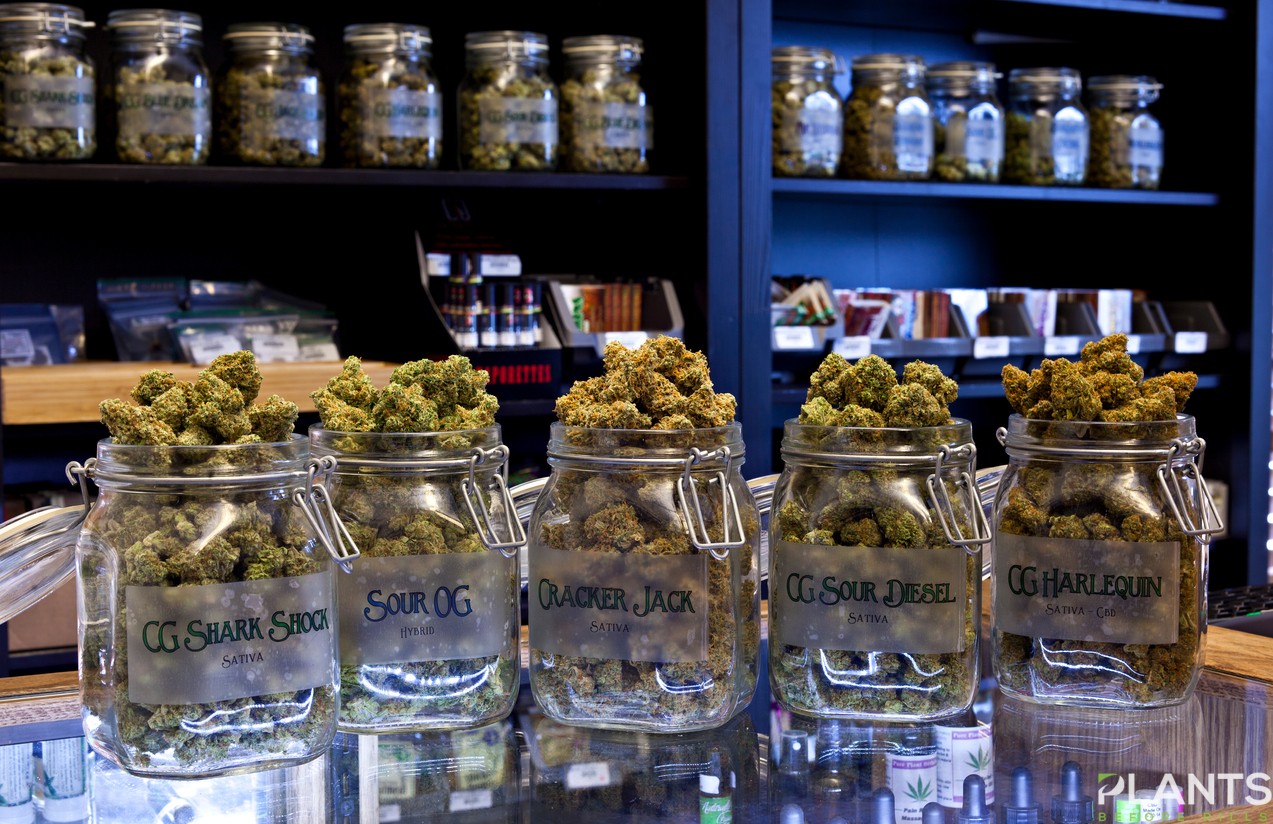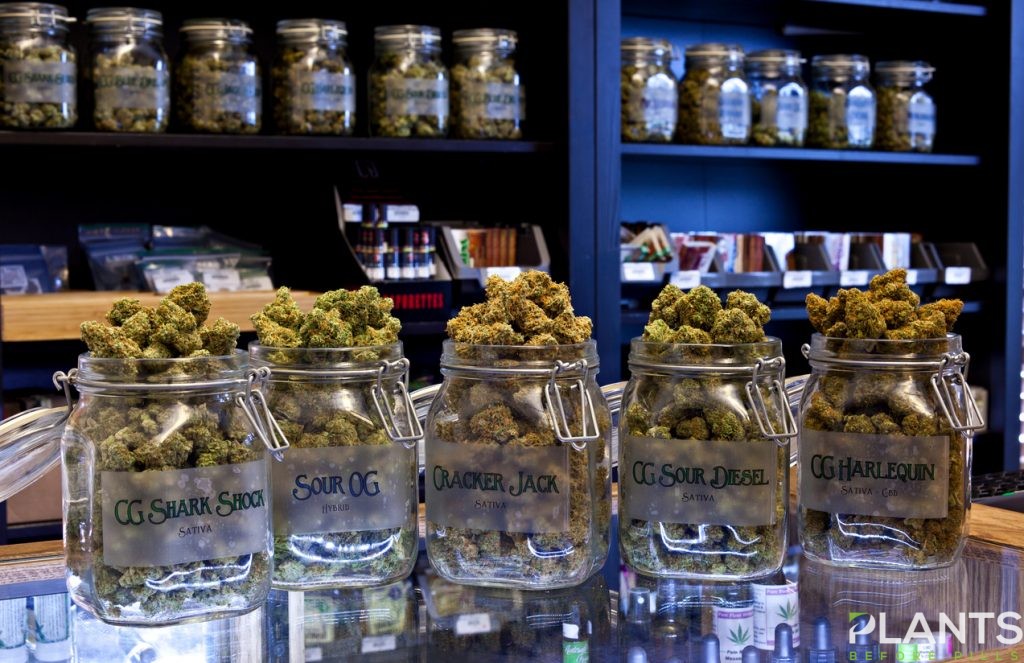 Per WeedMaps, Medical marijuana patients may purchase and possess up to:
3 ounces of marijuana, or 85 grams;
48 ounces, or 1.36 kilograms of marijuana-infused products in solid form;
1.69 gallons, or 6.4 liters of marijuana-infused products in liquid form, or;
21 grams of marijuana concentrate.
Washington state cannabis Legislation in 2021
As far as growing and cultivation of marijuana for personal use, this is still illegal. Washington cannabis laws are more liberal than other states, but there are still many restrictions, such as not being able to consume it in "public view". The most notable push in the cannabis space in Washinton state is a bill for home cultivation.
Conclusion
Washington is a great place to visit and, for many, is one of the best places to call home due to its stance on cannabis consumption. With 2021 being a year of progression, it looks like the state of cannabis in Washington will only continue to shine.
Topical CBD for Pain: Does it Even Work? [VIDEO]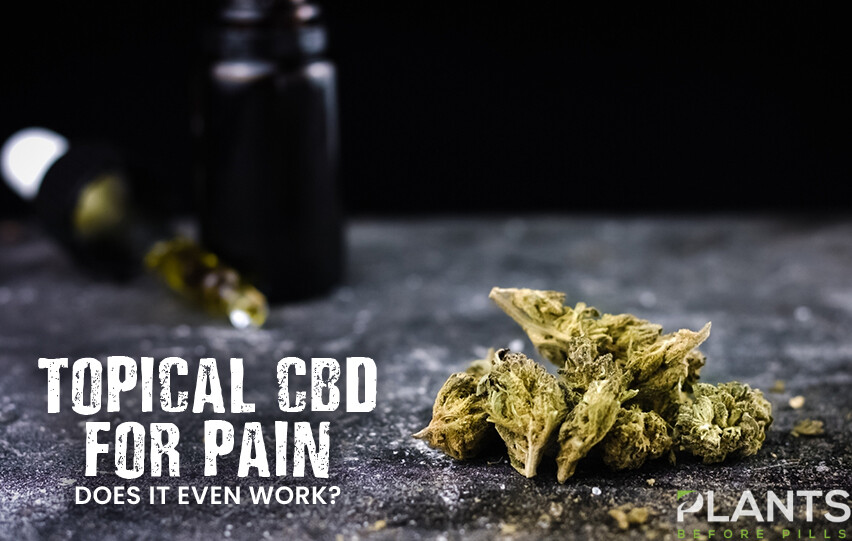 CBD is now known all over the world as a pain reducer and an anti-inflammatory substance. The most common ways of consuming it is by taking it orally or through smoking or inhalation. Now, this video will further explore the effectiveness of topical CBD for pain.
CBD and Inflammation – Morning Marijuana News [VIDEO]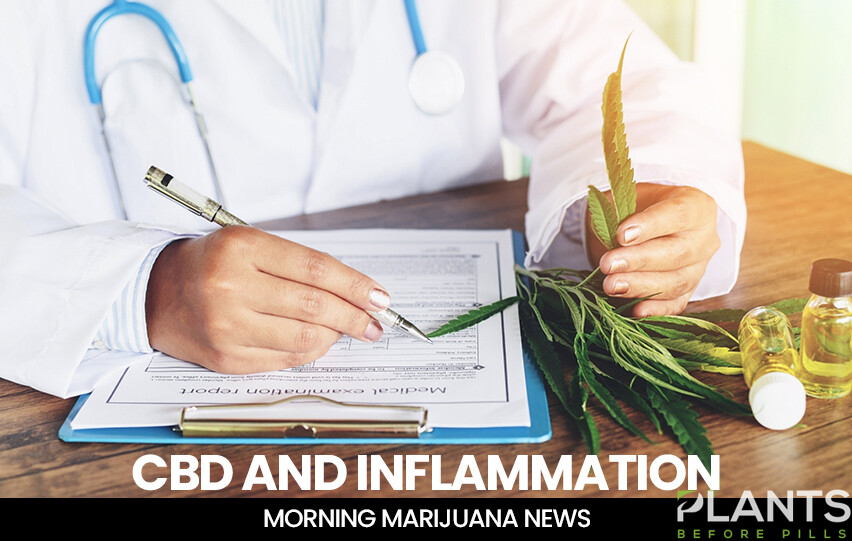 Inflammation is our body's natural response when it is being harmed. However, severe or prolonged inflammation can be debilitating. This is where CBD comes in along with its proven anti-inflammatory properties. This video gives us a better idea on how exactly CBD fights inflammation.