How CBD Use Help Battle Substance Addiction
Substance addiction is one of the significant health problems in the U.S. Having this disorder leads to a wide array of medical issues ranging from mental, emotional, to social. If not addressed promptly through therapy and medication, patients with this issue would see themselves suffering from a damaged brain structure that would impact them for the rest of their lives.
Fortunately, science has discovered various treatments for addiction. One of the most promising is cannabidiol. Also known as CBD, researchers have gathered much evidence indicating the efficacy of this cannabinoid in many health issues, including substance abuse and addiction. This article will shed light on substance use disorder, one of America's growing medical problems and how CBD products can help in the country's fight against this damaging condition that has wasted millions of American lives.
What Is Substance Addiction?
Those who are battling addiction know how severe their condition is. Experts describe it as a brain disease that is characterized by compulsive use of certain substances despite being aware of devastating consequences. People suffering from addiction (technically known as severe substance use disorder) have a keen focus on using a particular substance, like alcohol or drugs, to the level that the action takes over their life. They have developed an obsession to keep using the substance even when they no longer need them, or they know it will lead to problems.
People suffering from a substance use disorder often develop twisted thinking, behavior, and body functions. Their intense craving for a particular drug comes from the changes in their brain's wiring. The rewiring takes place in the decision-making, judgment, learning, and memory areas of the brain, makes it hard for them to stop their constant use of the substances where they are addicted.
Genetics play a substantial role (between 40% to 60%) of a person's risk to addiction. Events taking place in the environment such as chaotic home environment and abuse, parents' drug use and perspective about drugs, how the community views drugs, and poor academic achievement also causes addiction. Teenagers are also prone to drug abuse and addition as well as people with mental health issues.
Prevalence of Substance Addiction
The 2017 National Survey on Drug Use and Health revealed that, around 19.7 million Americans aged 12 and over have fought against a certain type of substance use disorder, slightly lower than the 20.1 million individuals recorded by Substance Abuse and Mental Health Services Administration (SAMHSA) in 2016. Of this figure, around 74% of them struggled with an alcohol use disorder, while approximately 38% of them fought an illegal drug use disorder.
Also, in 2017, 1 out of 8 American adults struggled with both alcohol and drug use disorders at the same time while 8.5 million adults experienced both a mental health disorder and a substance use disorder simultaneously.
Drug abuse and addiction also cost Americans more than $740 billion every year in lost workplace productivity as well as healthcare and crime-related expenses.
Most Abused Substances in the U.S.
Americans are addicted to tobacco more than any other substances. Approximately 14% of all American adults aged 18 and above are cigarette smokers. Use of this substance cost the U.S. more than $300 billion per year, including almost $170 billion in medical care for the demographic and more than $156 billion in lost productivity because of premature death from direct smoking and exposure to secondhand smoke.
Smoking leads to lung diseases such as chronic obstructive pulmonary disease (COPD), including emphysema and chronic bronchitis. It also causes heart disease, cancer, stroke, and diabetes. Tobacco smoking increases a person's tendency to acquire tuberculosis, some eye diseases, and issues in the immune system, which include rheumatoid arthritis.
Roughly around 14.5 million Americans aged 12 and older fought an alcohol use disorder in 2017, equivalent to the 5.3% of this demographic. Addiction to this substance is also prevalent in U.S. households as more than half of all American adults belong to a family with a history of alcohol drinking problem and addiction.
Drinking alcohol can cause severe harm to the brain and most body organs. Habitual consumption of this substance can result in severe damage in the brain, particularly the cerebral cortex (mainly responsible for problem-solving and decision making), the hippocampus (memory and learning), and the cerebellum (movement and body coordination). Apart from the brain, the liver is the organ most affected by this substance. In 2015, around 47% of the 78,529 liver diseases among Americans aged 12 and older were alcohol-related.
Alcohol addiction is extremely lethal. This substance is the third-leading cause of preventable death in the U.S. with an estimated 88,000 deaths every year. Nearly half (40%) of all hospital beds in the U.S. are used to treat alcohol-related conditions.
Medicine's miracle plant is also one of the most addictive substances in the U.S. and around the world. In 2017, around 4.1 million American aged 12 and over had a marijuana addiction. This substance is popular among teens and college students typically aged 12 to 25. In 2014, nearly 6% of U.S. college students were daily marijuana smokers, more than thrice the number of daily smokers in this demographic 20 years ago.
The intoxicating effect of cannabis comes from the tetrahydrocannabinol (THC), a compound extracted from the drug. Addiction to this substance can lead to respiratory problems like tobacco smoke as well as heart and cardiovascular disease. Abuse of cannabis use can also result in mental health issues such as impaired memory, anxiety, and depression as well as enhancing the risk of getting hallucinations, schizophrenia, and other forms of psychosis. The use of marijuana during pregnancy can also affect the development of the brain of the fetus.
Opioids or prescription drugs
Currently, drug overdose is a severe problem in the U.S. Among the most abused drugs are opioids. Nearly two-thirds (68%) of the more than 70,200 drug overdose deaths in 2017 involved this drug type.
Opioids are a type of drugs commonly used to provide pain relief or numbness to pain. These substances include prescription medications like fentanyl, codeine, morphine, oxycodone (OxyContin), and hydrocodone (Vicodin). Heroin, an illicit drug, is also included in this drug type.
Many patients become addicted to opioids because of their capacity for boosting a person's mood. These substances are instrumental for releasing endorphins, a neurotransmitter that evokes positive feelings while regulating reducing the body's sensitivity to pain. A person using these drugs can generate a temporary but powerful sense of well-being. Because of this feel-good sensation, patients find themselves desiring for another dose when the effects of an opioid dosage wear off. This constant desire to achieve good feelings to return as soon as possible often leads to addiction, technically called opioid use disorder.
Cocaine is a powerful stimulant that can elevate a person's mood, boost feelings of well-being, and heighten energy and alertness. Because of its addictive property, similar to opioids, it can lead to changes in the brain that leads to restlessness, paranoia, irritability, panic attacks, and even a full-blown psychosis.
In 2017, Around 966,000 American over age 12 struggled with a cocaine use disorder. During the same year, 637,000 people in the same demographic received treatment for a cocaine use disorder either in their last or current stay in rehabilitation.
Aside from these substances, many Americans are also dependent on depressants, heroin, hallucinogens, and inhalants.
CBD For Addiction : How It Can Help
Although marijuana is one of the addictive substances as mentioned above, it is a source of CBD, a safe and useful compound currently used in treating a wide range of diseases, including addiction to various substances. Currently available in many forms, CBD has the following properties that make it extremely powerful in treating substance use disorders.
The main power of CBD lies in its capacity to interact with the endocannabinoid system (ECS), which is mainly responsible for regulating the functions of the organs in the body. CBD and THC (the cannabis compound mentioned earlier) both influence the body's internal balance or homeostasis. While THC can lead to intoxication (that can lead to addiction), CBD doesn't have that property, making it safe to use even in high doses.
With cannabidiol's power to interact with the ECS, it can regulate the release of endorphins (which opioid and cocaine addicts crave) and other chemicals produced by the body. CBD also can enhance serotonin signaling in the brain. As a mood-regulating brain chemical, serotonin relieves anxiety, which is a common symptom when a patient stops using the substance it is addicted to. Moreover, cannabidiol can also help avoid drug use relapse after some time of abstinence. Because of CBD's amazing brain-regulating properties, some studies even found its power in helping treat marijuana addicts.
While there is no adequate treatment for damage to the brain caused by addiction, patients with substance use disorders can experience CBD's potency in curbing addiction by helping to reduce withdrawal symptoms and reducing the tendency to relapse. Even though most of the studies are only in the preliminary and experimental phase, scientists are positive that CBD will become a full-fledged aid for treating substance soon.
Interested in CBD Yoga? Here's What You Can Expect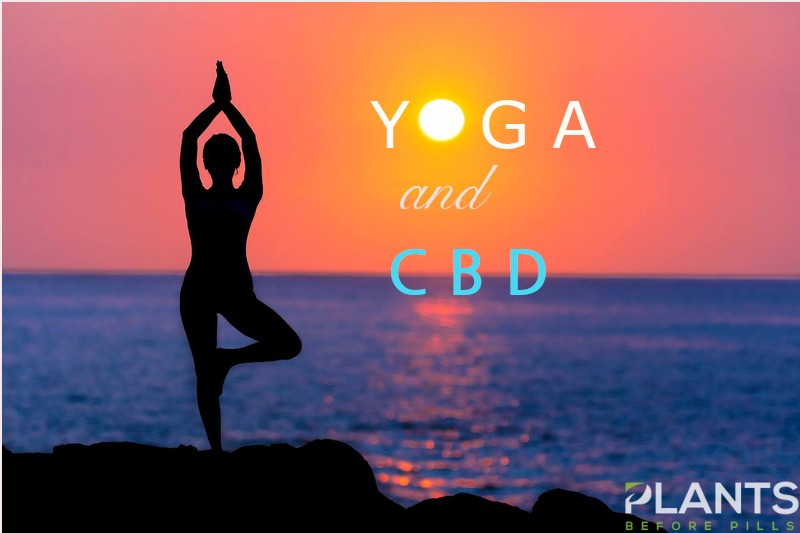 While CBD products are not new to the market, what remains a hot trend these days is CBD yoga. As a matter of fact, more and more wellness studios and private yoga practices are being hit with the bug. New Jersey-based Tribe Hot Yoga, owned by Melissa Jackson, is no exception. Here, individuals looking to relieve pain and stress may do so with the added assistance of Cannabis oil.
As New Jersey yoga studios continue to attract more audiences in the wake of the recent legalizations, there's no denying that these are gaining more traction and popularity from people coming from all walks of life. Want to know what sets this type of yoga apart from the rest? Here's what you can expect.
Cannabis Oil Can be Used Throughout the Class
Unknown to many individuals, cannabidiol acts as a great barrier or defense against inflammation. With its ability to limit or significantly reduce inflammation and other painful bodily responses, it comes as no surprise that countless individuals are jumping on this miracle worker of sorts. While it is usually applied after strenuous activities such as yoga and other physical sports, most wellness studios today find it helpful to incorporate CBD oil for pain management throughout the whole session.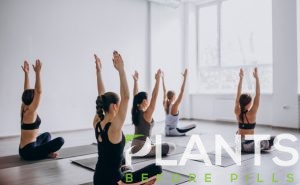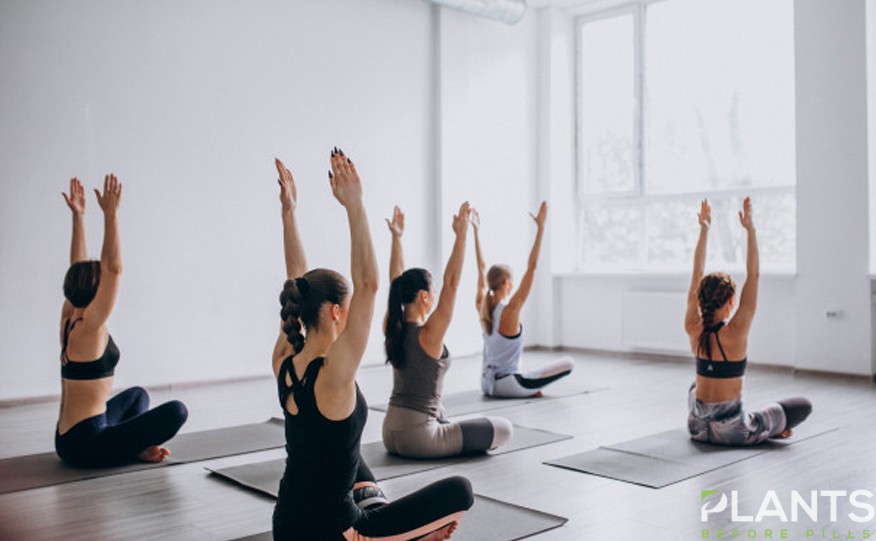 Internal medicine doctor and cannabis expert who specializes in the field of sports medicine, Dr. Mary Clifton, said cannabis before and after class. Taking it prior to starting the session allows patients to relax and be more comfortable in their own skin, while those who take it after their activity experience relief and recovery faster compared to their peers.
Even Jolie Parcher's class in Amagansett, New York corroborates these claims. In a class, she lectured students about the benefits of using CBD oil, highlighting the advantages it offers such as pain reduction and management, thereby granting more freedom to move.
There are Unlimited Possibilities
To make it easier for beginners and newbie enthusiasts, Tribe Hot Yoga provides different and downright creative ways of introducing cannabis products. For their own classes, instructors make it a point to show a variety of takes on this good. For one, cannabidiol ointment is constantly being rubbed on the shoulders of attendees to ease bodily pain and soothe tired muscles.
Apart from these, CBD edibles and another dose of the non-psychoactive oil are also introduced to the students, especially towards the end of the class as a form of reward. Think of brownies and other small parting gifts as part of your goodie bag. Depending on your studio's location and the current state laws in effect, you may also find yourself tinkering with tinctures and other similar products.
There is no one approach to health and wellness. While each person is in charge of taking care of themselves, there is a bigger community that helps them look after themselves in a much better way. This includes the much raved about CBD yoga.
Manager of Harmony Dispensary says it's important that they raise awareness within their community. Though some patients may have been prescribed with this, there are some members of society who still remain unaware of the effects that cannabis has to offer.
Because of this, professionals take it upon themselves to suggest microdoses and strains which may work well with a person. Rather than pushing products for the sake of selling, these budtenders and yogis unite to create a safe space where everyone can explore what they like and what fits with their type of lifestyle.
Ready to take health and wellness to a whole new level? Make sure to book a CBD yoga class near you today. Who knows, you might just find your life transformed with these new practices.
Washington State U and BRC Team Up for Medical Marijuana Research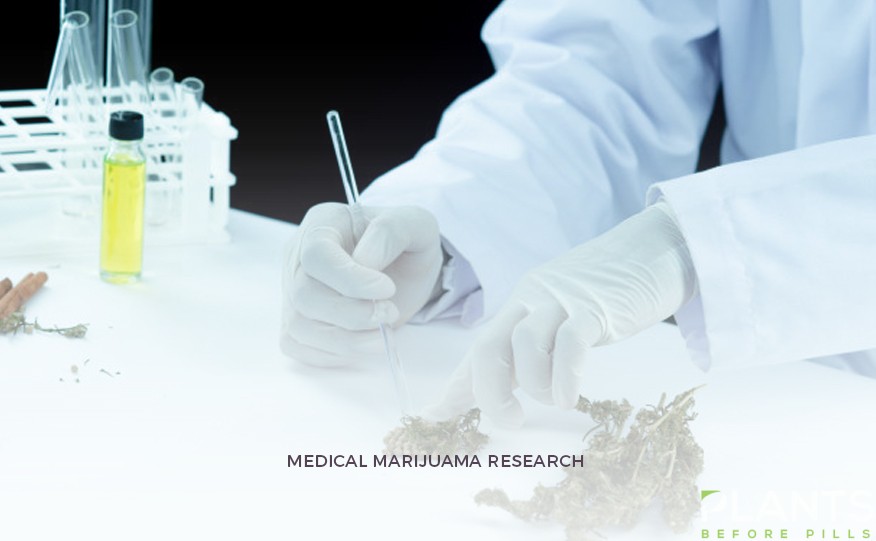 Washington State University, one of the oldest land-grant universities in the American West, announced Wednesday, Nov 6, it will be partnering with DEA-registered pharmaceutical company Biopharmaceutical Research Company (BRC) to further study medical marijuana and its effects.
In a press release, the public research university said it had agreed to launch an innovative new partnership with BRC to "to evaluate cannabis and accelerate the pace of cannabis research."
As part of the arrangement, WSU researchers will use BRC analytical services and expertise to explore the health effects of cannabis on physical and mental health, along with the impact of cannabis-related policies on the health and safety of the public.
"We know less about the health benefits and risks of cannabis than almost any other drug. Currently, cannabis researchers must jump over extensive barriers to obtain cannabis they need to conduct human and animal research on the effects on health," said Dr. Michael McDonell, chair of WSU's Collaborative for Cannabis Policy, Research and Outreach (CCPRO). "Our partnership with BRC allows us to begin to work together to problem-solve innovatively through federally compliant strategies to obtain cannabis for research purposes."
Source of Marijuana Research Data
For over half a century, there is only one federally-approved source from which researchers are allowed to obtain marijuana for clinical research – the University of Mississippi farm, which is run by the National Institute on Drug Abuse.
This long-occurring monopoly has put researchers hand-tied and slowed the advancement of cannabis studies for years. It is not only until August 2019 that the federal government announced plans to change this and increase the number of producers who can grow marijuana for scientific research.
Although neither WSU nor BRC is currently allowed to cultivate cannabis, the collaboration is expected to help address the need for easy access to high-quality cannabis for research purposes.
"Partnering with a research institution of Washington State University's caliber ensures that we are working with premier investigators to uncover the promise of these products and, also, that we are meeting our responsibilities, as far as public safety risks are concerned," commented BRC CEO George Hodgin. "We know these products have shown a great deal of promise in aiding patients suffering from a variety of health conditions, including PTSD and chronic pain, yet federally-compliant research in the United States is sorely lacking."
Working as a pharmaceutical company that is federally compliant and registered with the Drug Enforcement Administration (DEA), BRC's mission is to address the needs of America's scientific community for diverse types of research quality and CFR-compliant cannabis.
In 2016, it has filed for a cultivation permit, which, if granted, would allow the company to produce its own cannabis and cannabis-derived products for federally approved research.
What You Should Discuss With Your Doctor About CBD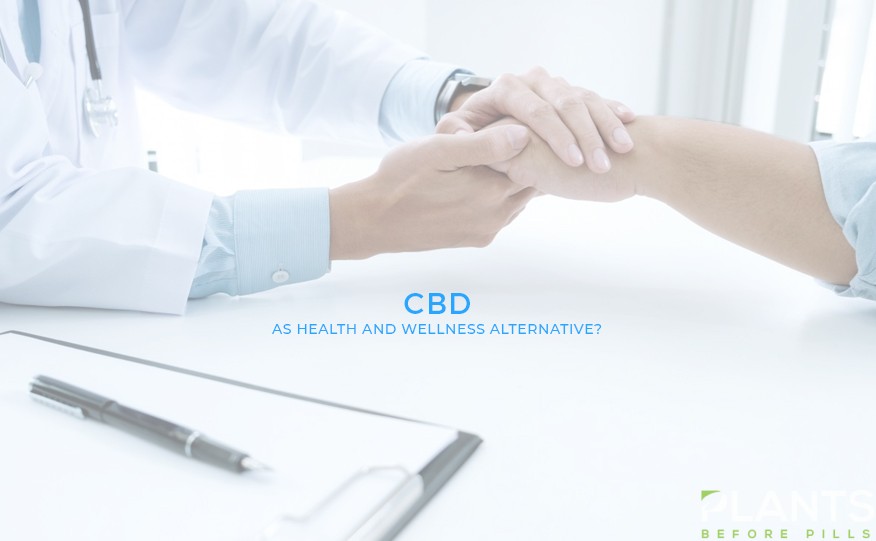 Many people searching for health and wellness alternatives have discovered CBD in the wake of the United States government legalizing hemp in the Farm Bill of 2018. More and more people are seeking comfort in substitutes for pills and prescriptions through the use of a variety of choices in their daily routine. Now, since the ingredients in the hemp plant are up for grabs, one of the most commonly found compounds in hemp is quickly becoming the fastest growing industry in America.
The popular ingredient America has fallen in love with is a compound called CBD, or cannabidiol. Cannabidiol is being used by thousands of people daily with several positive results. However, if you are someone who sees your doctor on a regular basis, and you are thinking about using CBD products, it is important to discuss this decision with your doctor. Here are some talking points that you should bring up that you both should know before you begin a daily regimen of CBD.
The Quick Science Behind CBD
It is important to understand that CBD products are not something new to this world. For thousands of years, many people have experienced this herb on several levels, worked with it, and generally embedded this plant into their society from as early as 750 B.C. Currently, there is only one CBD product that has been approved by the FDA. It is available through a prescription and mostly used to help treat/prevent seizures. This medicine is called Epidiolex and it has been extremely beneficial to people who suffer from Dravet syndrome and other epilepsy symptoms.
The hemp plant is nothing new to science, however, the effects of CBD are still being studied and researched and it's important to know some quick facts for discussion. CBD is the predominant ingredient in the hemp plant and is more often known as a cannabinoid. When growers harvest the hemp plant and create the CBD products so many people love, several hundred other cannabinoids also follow CBD with which the body has many connections with. These connections are due to the endocannabinoid system within your body. When CBD and these other cannabinoids interact with your endocannabinoid system by binding with the CB1 and CB2 receptors within the body, several things begin to happen and your body begins to benefit from these many compounds.
This study suggests that CBD products can reduce the levels of stress and anxiety in a person. Thousands of studies have proven that CBD is beneficial from heart health, pain, mental disorders, and much more. Depending on your health and wellness goals, make sure you understand exactly what you want CBD to do for you and bring these topics up with your doctor.
For Discussion: Let's Put Health First
First of all, several doctors are leaning more towards the treatment plans of CBD products. In fact, many medical professionals are throwing their support behind cannabinoids within the body. Your doctor may or may not be one of these medical professionals, however, make sure you understand what it is you want to say before you make an appointment to talk with your doctor. Remember, they have many patients and probably not a lot of time so make sure you understand all of the facts about CBD clearly before your visit.
You both can agree that your health should be put first and foremost before anything else. Any doctor that wants to force you to do something you're not comfortable with probably shouldn't be considered for future care. The fact is, many doctors just don't know enough about CBD to be able to recommend it to their patients, much less have a personal conversation about it. The doctor is probably in one of three categories:
Is completely against CBD products
Completely agrees with CBD benefits
Supports it somewhat pending further information
The sad truth is some doctors believe only in pharmaceuticals and will need definitive proof that CBD has worked for others in the past. Generally speaking, know what you are talking about when you begin to bring CBD up to your doctor for the first time.
One of the major problems with the CBD market today is there are a lot of dispensaries online who sell CBD that doesn't have hardly any CBD at all. As a consumer, that's very discomforting to wrap your head around. Your doctor is going to be adamant that you know beyond a shadow of a doubt that you are getting what you think you're getting when you purchase CBD. Reputable vendors like Kats Botanicals offer lab tested CBD products where you can measure the purity and levels of the CBD you're getting. Not only is it embarrassing to purchase CBD without knowing the labs, it is very dangerous. Don't bring your doctor a CBD bottle from the corner store without also sharing the lab reports.
Your health and wellness should always be the number one concern. However, when you can show the doctor thought out and researched information, he will understand this is something that you feel could benefit and he should also take it seriously as well.
A Possible Treatment With CBD
Another discussion to have with your doctor about CBD is the current treatment you are receiving for an ailment right now. If you are not responding to current treatment, and have exhausted a lot of options, CBD could be a route to take to see how your body responds.
If your doctor is open to discussing CBD, make sure to include him/her in every little detail of the process. Questions like "How much CBD oil should I take?" or "What are some studies linked with my condition that CBD could help?" These questions could get the ball rolling as per a possible treatment plant with reputable CBD products.
One study suggests that CBD could help relieve arthritis pain. Another report shares details of how CBD products could help with chronic pain management. There are many options when it comes to CBD because this compound has so many varieties that piggyback with it. Make sure you have read up on the conditional approach of CBD with your own ailment to see if it could be a possible path to take.
Many people who have discovered CBD are sharing how this product is changing their lives. The truth of the matter is, CBD is not the only cannabinoid your body will experience. There is an entire host of ingredients that are proven beneficial for the human body and when you understand that, CBD quickly becomes a topic for discussion with your family doctor. Make sure you approach the topics with care and understand the facts of this plant before you make your next appointment.