CBD Treatment for National Canine Lymphoma Awareness Day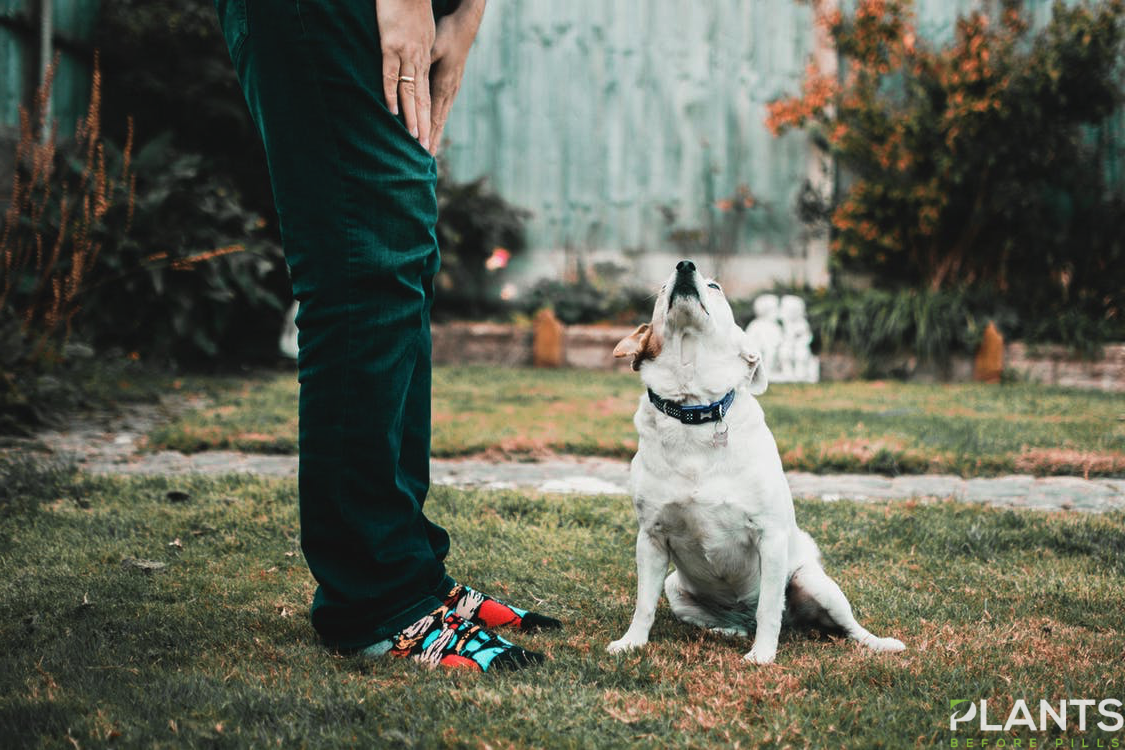 Humans and dogs have been companions for thousands of years now. These animals are even regarded as humans' best friends. From being great farm helpers to being caring support animals, dogs definitely play a huge role in many peoples' lives.
On November 7, we will be recognizing the National Canine Lymphoma Awareness Day. This type of cancer makes up around 7 to 14% of all cancers in dogs. If you are worried that your favorite animal friend can suffer from this disease, here are some things you need to know about canine lymphoma and how to treat it with CBD.
What is Lymphoma in Dogs?
Lymphoma is known as one of the most common types of cancer among humans and dogs. Just like in people, canine lymphoma affects the dog's lymphatic system. This condition occurs when the cancer cells come from lymphocytes, white blood cells that are meant to help the immune system in fighting infections. This type of cancer is usually found in the lymph nodes, spleen and bone marrow, as these organs have high concentrations of lymphocytes.
How can CBD help treat Canine Lymphoma?
Now that you know what this disease means for your animal companion, you might be curious as to how you can alleviate their suffering in case it gets lymphoma. Of course, going to your veterinarian and getting traditional treatments can help treat your dog's condition. However, you should also check out what CBD oil for dogs can offer. To understand how cannabidiol can help treat your furry friend, check out the facts below.
CBD is a notable cancer treatment for humans
Before we go and tackle how this substance can help your beloved canine friend, it is first important to know what to expect from this cannabinoid. The first thing you need to understand is that cannabidiol is already being used to treat cancer in humans. In fact, cancer and its symptoms are listed as one of the debilitating and chronic medical conditions that medical marijuana can treat.
Researchers have shown that the cannabinoids derived from the plant are helpful in relieving nausea and vomiting due to chemotherapy. Moreover, these cannabinoids are known to improve appetite to fight weight loss, while also relieving pain and aches of the patients.
Canines have endocannabinoid systems
Now, cannabidiol may be effective for humans but is it effective for dogs? The answer is yes. The reason why cannabis and its compounds are so effective in people is that the human body has an endocannabinoid system which is not only designed to receive cannabinoids, but also produces its own, called endocannabinoids.
The good news is canines have this system as well. This means that you can give this substance to your dog and expect similar results. Just keep in mind that dogs' bodies are much small than humans' so they require smaller amounts than humans would need.
The medicinal effects of CBD products can apply to dogs
As mentioned, medical marijuana is used to treat cancer in humans. Because dogs have their own endocannabinoid systems, you can bet that the effects of cannabidiol in humans can also apply to canines. So, if your dog will undergo chemotherapy, the nausea-, vomiting- and pain-relieving effects of CBD will definitely help. Moreover, some benefits of hemp oil for dogs include better sleep and calmness, which can greatly help your canine friend adjust.
Meeting your canine friend can be one of the best things that happened in your life. In fact, there are likely more devoted to you than you are to them. By taking care of them with cannabidiol in their time of need, you are making sure that they feel the love and care they have given you.
Cannabis Mixed with Dung Found at Ancient Israeli Shrine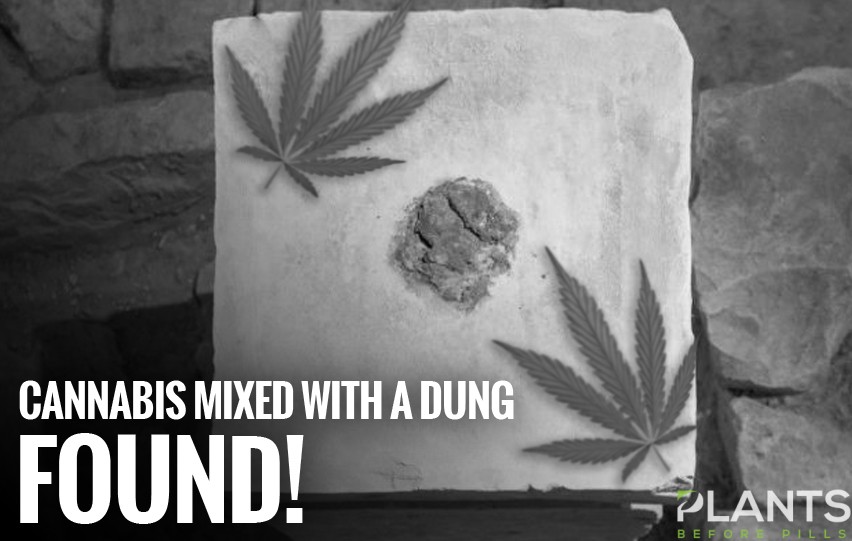 Israeli archaeologists reportedly found cannabis residue in a 3,000-year-old Jewish temple located in southern Israel. The said traces of marijuana in the temple are one of the first signs and proof that the ancient Jewish religion relied on the drug as part of their religion and belief system.
According to Reuters, the traces of cannabis was found at the Tel Arad temple, located in the Negev Desert. The religious site is located within 10 kilometers of the southern Israeli town of Arad.
Although the Tel Arad's temple was discovered around 50 years ago, the findings of the use of marijuana were surprising to the researchers. Based on the lead archaeologist Eran Arie, who led the research project on behalf of the Israel Museum and Volcani Institute of Israel, the found the said material on the limestone altar of Tel Arad to contain residue of what appears to be a mixture of cannabis and animal dung. The animal waste was supposedly used to help the marijuana plant burn.
Apart from the plant and the dung mixture, traces of frankincense were also found at another altar in the same shrine, notes Reuters.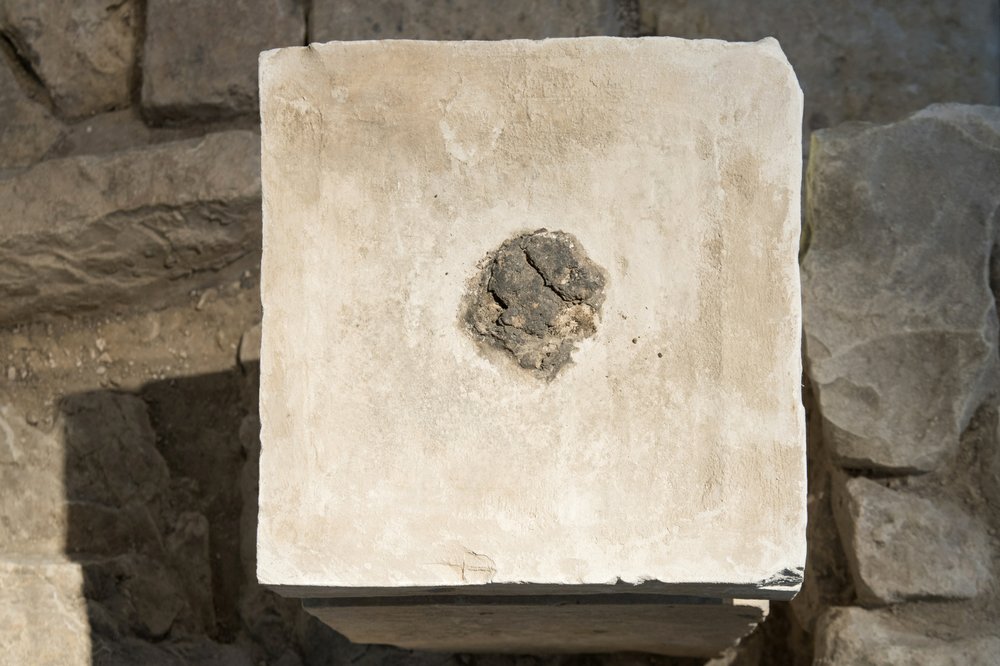 Prior to this discovery, Arie revealed that there has been no proof that cannabis was used and cultivated in the 8th century BC. Arie remarked that this was the "first time we see psychoactive substances in Judahite religion," notes the Associated Press.
Numerous attempts spanning decades initially resulted inbre inconclusive findings, making this discovery a major breakthrough for archaeologists. The two limestone altars found in the Tel Arad shrine can now be seen at the Israel Museum in Jerusalem.
Findings of the study were published last Friday, May 29, 2020, in the academic journal titled, "Tel Aviv: Journal of the Institute of Archaeology of Tel Aviv University."
Based on the findings presented in the academic journal, it appears that the plant was imported via the existence of trade routes. This is indicative of the marijuana plant's lack of pollen and seeds and it was possibly transported in the form of hashish or resin.
In a statement, another expert in the field, archaeology professor Yossi Garfinkel from the Hebrew University said the act of using opium, wine, as well as the discovery of psychoactives, point out that ancient Israelites and those who observed Judaism found it a "desirable thing to get into ecstasy and connect with God." Garfinkel is not associated with the study, notes the Associated Press.
CBD as an Aid in Treating and Managing Asthma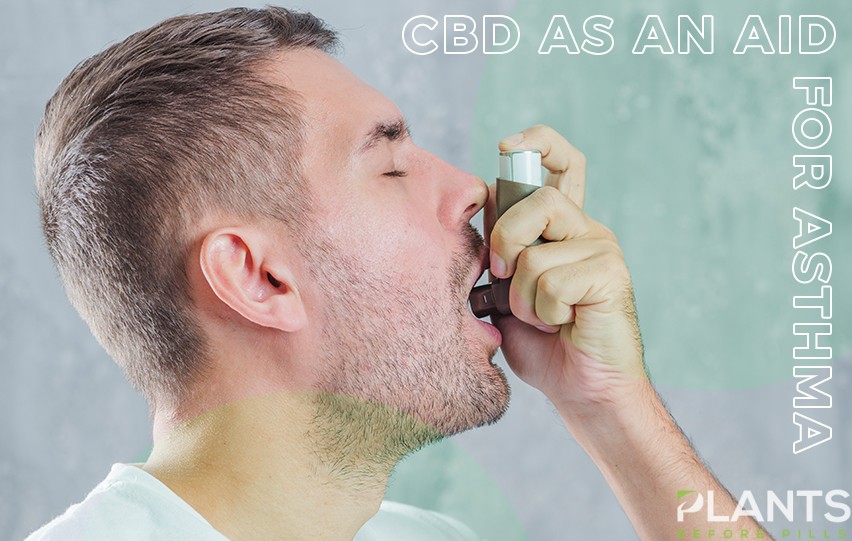 Scientific research has shown the various benefits of CBD to individuals dealing with a range of medical symptoms and conditions, from treating headaches to managing endometriosis and polycystic ovarian syndrome. Because of this, there is no wonder that CBD can also aid in treating and managing asthma, one of the most common respiratory diseases.
Wondering what this cannabinoid can do for individuals with asthma? Keep reading.
What is Asthma?
Considered a chronic respiratory disease, asthma is a common problem with 1 in 13 people having this condition. It is characterized by wheezing, shortness of breath, chest tightness and coughing. It can be caused by various triggers including infections, allergens, air pollution, smoke, exercise, changes in weather, medications and strong emotions.
Individuals with asthma know the feeling of getting their airways obstructed. This is caused by inflammation in bronchial tubes due to the triggers mentioned above. As a result, their airways become irritable and overreacts to even the smallest trace of irritants. While the disease could be mild in some, others experience a much more severe condition, which could be debilitating.
How CBD Products Help Treat and Manage Asthma
Treatment for this disease involves the use of rescue inhalers for quick relief, but long term medications include inhaled corticosteroids, inhaled long-acting beta-agonists, combination inhaled medicine and other similar medications. However, with the emergence of cannabidiol, some patients are using cannabidiol to treat their symptoms and the disease itself.
The most important element in using cannabidiol for disease is the cannabinoid's anti-inflammatory effect. This makes it a natural solution to the blockage and irritation caused by inflammation. Moreover, research shows that CBD reduces airway inflammation and fibrosis in allergic asthma. So, if you get attacks when exposed to allergens such as pollen, dust mites and other similar triggers, CBD can help.
What to Do Before Using CBD to Address Asthma
The United States' Food and Drug Administration (FDA) has approved the use of cannabidiol for many things. Because of this, you have the option to use this cannabinoid for your respiratory condition. However, you need to take the right measures before implementing it to your treatment regimen. Here's what you need to do:
Any decision you make related to your health should be based on the opinion of a medical expert. This way, you minimize the possibility of making mistakes that can be detrimental to your health. So, make it a point to consult your doctor before using CBD to help treat or manage your asthma. Your doctor can also help you determine the right dosage to consume.
Inquire About Interactions
Substances can interact in your system when consumed together or close to one another. Because of this, you want to make sure that cannabidiol will not interact with your existing medications.
Keep in mind that CBD is known to inhibit the enzyme that helps in digesting a lot of drugs, just like grapefruit does. If you are in long-term medication, you want to make sure that the cannabinoid does not interfere with its effectiveness.
Get CBD Products from Reputable Dispensaries
It is always important to see to it that you source your items from well-known suppliers. This way, you do not have to worry about the quality of cannabidiol you consume.
Conclusion
Asthma can interfere with a patient's life, especially when untreated. To help treat and manage this disease, you might want to consider a quality CBD oil such as Guerilla brand CBD and other products infused with pure cannabinoids. This can improve your treatment regimen, as long as you get approval from your doctor. 
5 Ways How CBD Is Changing the Health Industry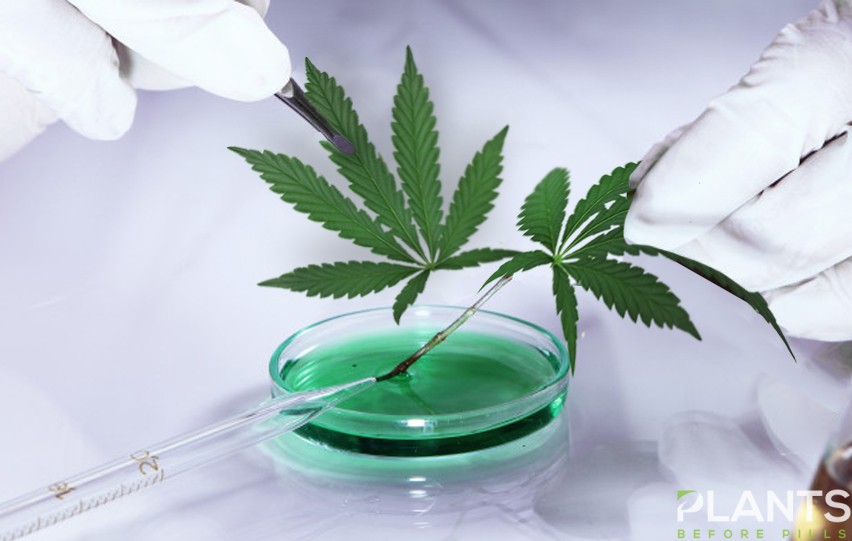 2018 saw CBD receive praise from different sectors due to its fantastic medical values. The phytocannabinoid is now a substance publicly used by individuals regardless of the reason. In some states, you can use Cannabidiol once you are 21 years old and over, which happens to be the legal age of using CBD.  However, the landscape is shifting with some places allowing those above 18 years to purchase and use marijuana. 
Kids who are yet to reach the age and have a doctor's directive to consume cannabis can purchase the compound under adult supervision. Right now, CBD is changing the medical industry one condition after another.
It is among the many reasons why it will remain to be the world's most valued natural substance. To benefit, visit cannabis oil Canada and purchase a potent CBD for efficacy. With that said, here are five ways CBD is changing the health industry.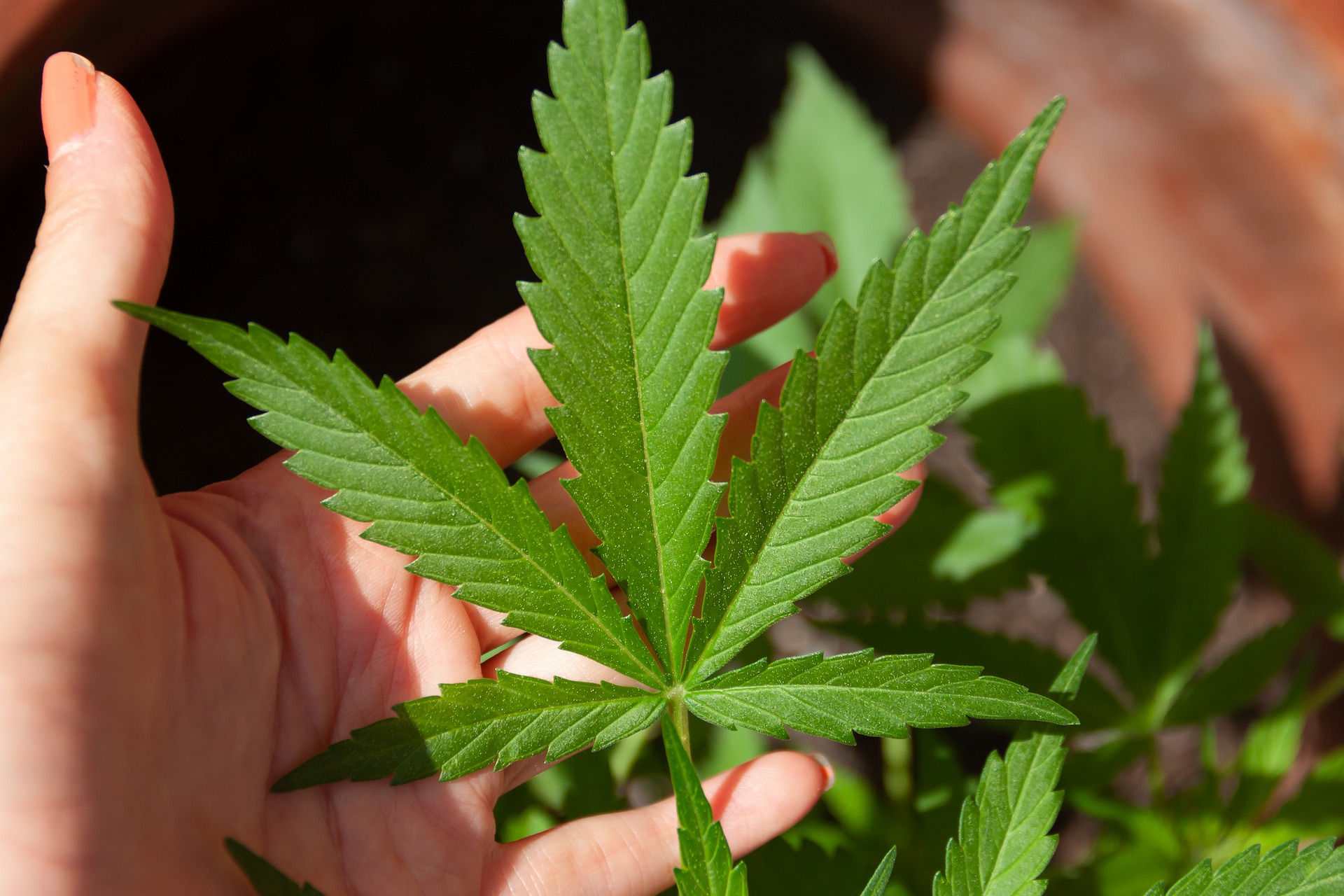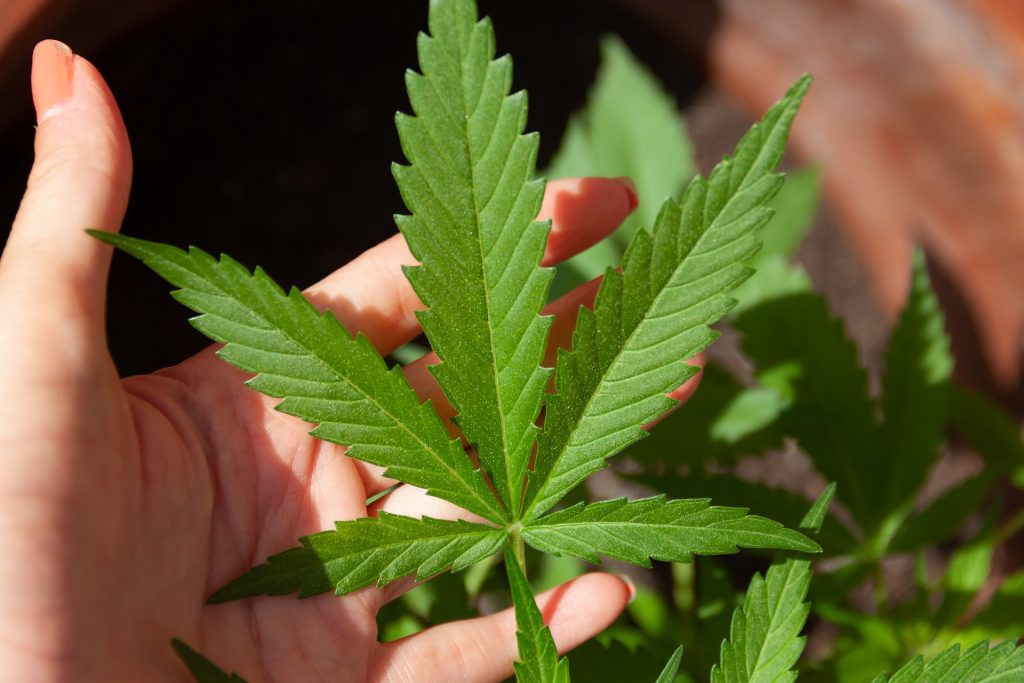 Image Source: Pixabay.com
1. CBD Can Be a Great Addition to Cancer Treatment
Current and complete case studies highlight the usefulness of CBD as an anti-cancer treatment. Other studies are proceeding to give adequate and concrete proof of the above claims. Word coming from research centers indicates that the use of the phytocannabinoid with cancer treatment procedures may grow patient survival rates.
The components found in cannabis can disrupt the cancer growing environment by changing its composition, therefore, leading to the collapse of tumors, especially those leading to cancer of the pancreases.  That is not the only study showing how CBD is changing the cancer sector.
There have also been cases where CBD reacts with cancer cells, thus weakening them and making them more susceptible to glioblastoma therapy. The targeted cancer cells are glioblastoma. Their weakening will keep the radiation from affecting healthy cells and tissues.
2. CBD Can Help Curb Chronic Pain
Back, chest and joint pains are conditions that are giving patients minimal slumber, therefore, reducing their chances of recuperation. Such pain also decreases a patient's quality of life, and that indicates or proves the inability of patients to cope with such agony.
Popping over the counter pain medication, on the other hand, puts your body in danger since continuous usage of the opioids may lead to effects like nausea, lethargy, slow breathing, and constipation. That is why natural remedies are currently the primary consideration for patients with chronic pain.
Their earthly components make them safe for use with CBD extract being the best product so far. The functioning of CBD starts in the CB1 receptors, which exist mainly in the hippocampus, among other places like the hypothalamus and other body parts.
CBD tweaks the endocannabinoid system to make the CB1 receptor balance the pain neurotransmitter and end the agonizing experience. The part CBD plays in pain-numbing is one of the positive transformations medical practitioners appreciate.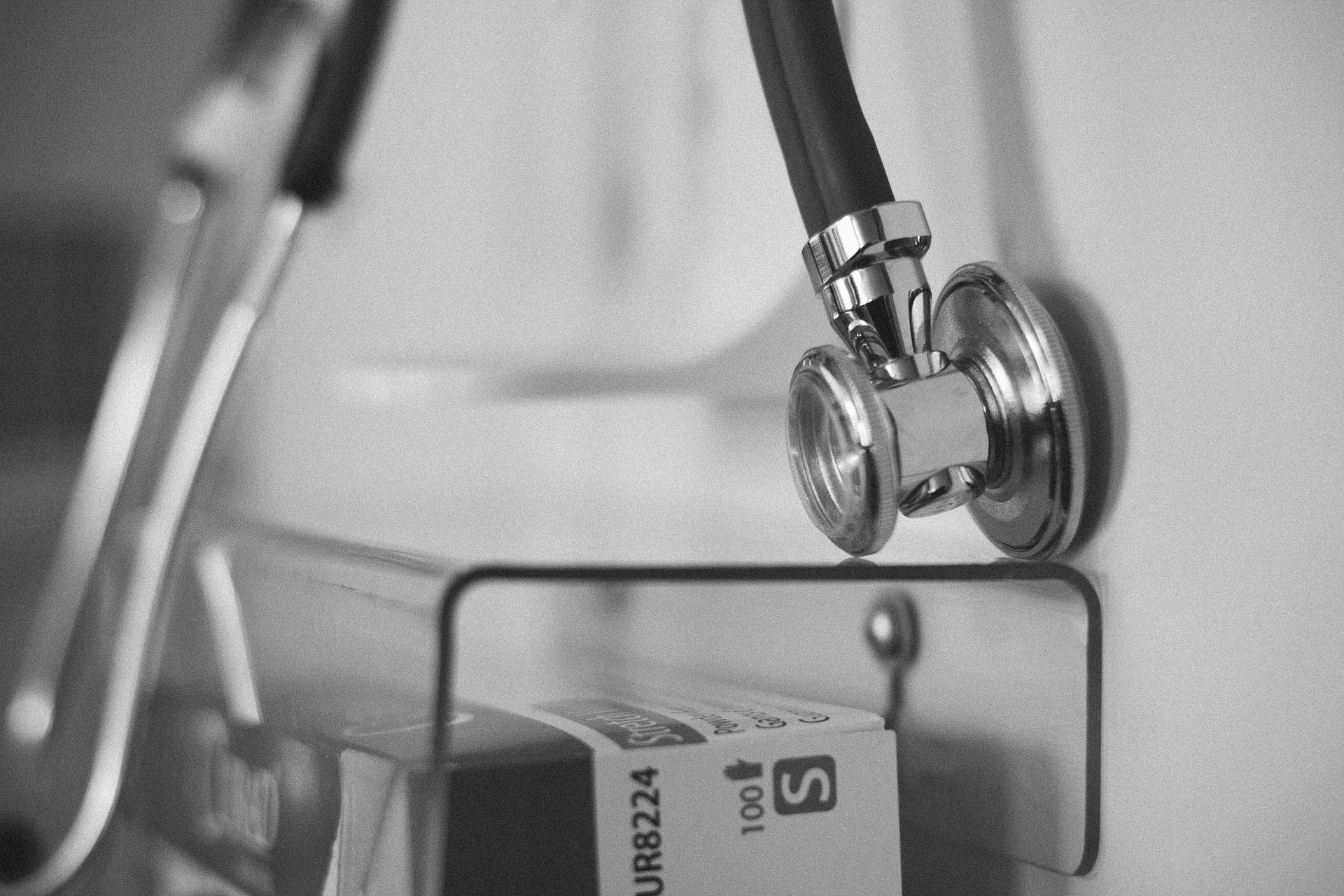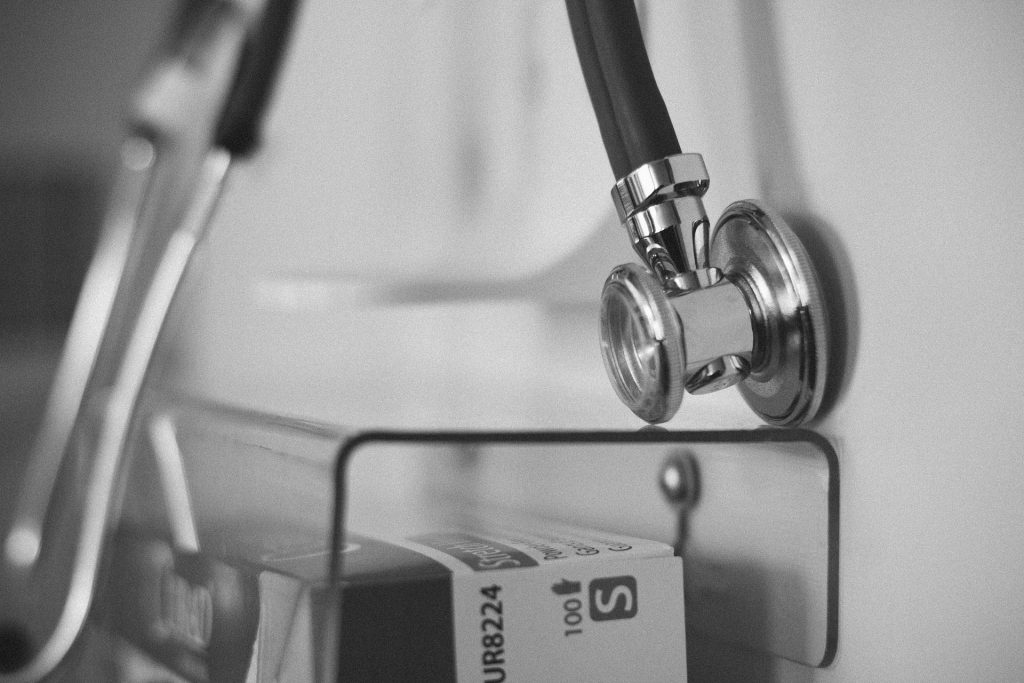 Image Source: Pixabay.com
3. CBD May Lead to the Submission of Neurodegenerative Conditions
The two common neurodegenerative conditions that CBD can help manage are Alzheimer's and Parkinson's diseases. Alzheimer's leads to fading of the brain's contents, bringing forth dementia, which is one of the most common symptoms of the disease.
Parkinson's, on the other hand, is a condition that inhibits or leads to the body's slow movement and stiffness. The disease has links with the levels of dopamine hormone. Being a transformative compound in the realm of medicine, CBD is one of the critical chemicals that may help hinder the progression of neurodegenerative conditions.
The connection between the two is that CBD can prevent neurotransmission and keep in check the migration of T-cells. But due to the intricacy of the cells, it is still unclear how CBD delivers such effects. The only absolute proof is its connection to the cannabinoid receptor type 2, which has a direct impact on the two neurodegenerative conditions.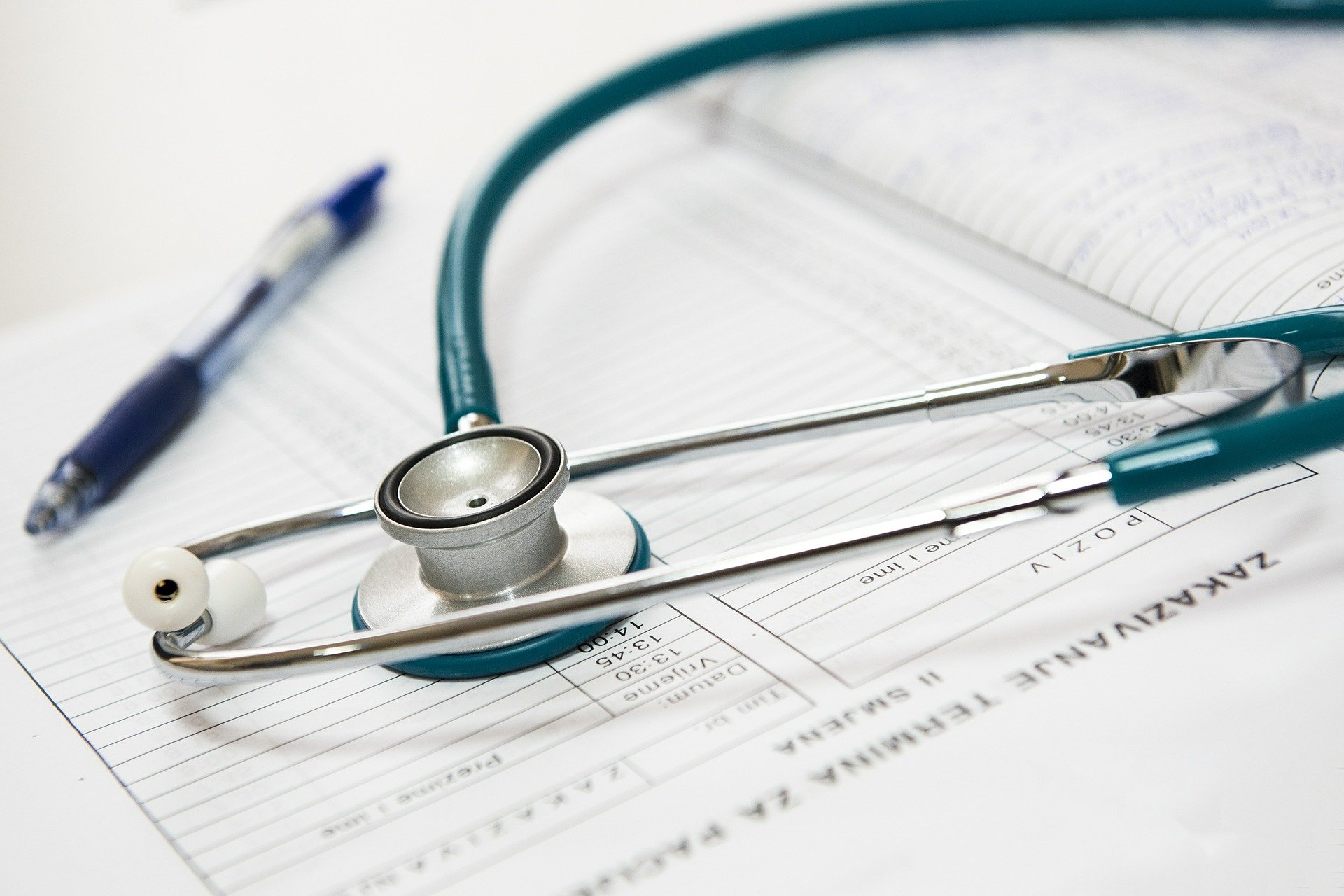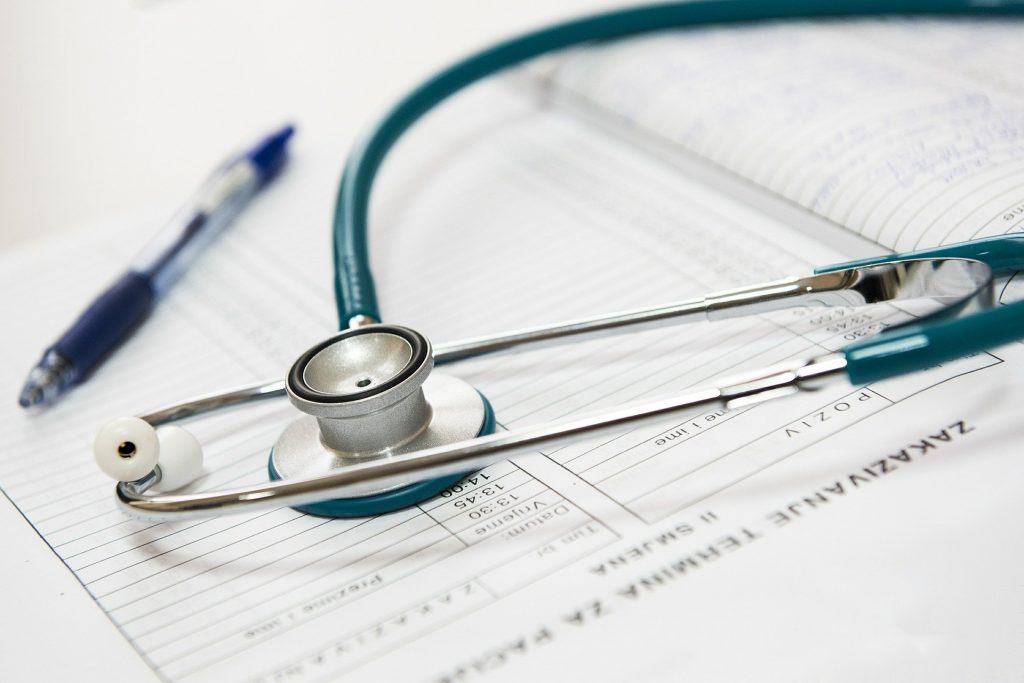 Image Source: Pixabay.com
4. CBD May Assist with Anxiety
Anxiety is a serious mental health condition that affects humans worldwide. Though not a fatal disease, anxiety can be terrifying, especially when it starts showcasing physical conditions, which are a pointer of the body's mental state.
Sometimes it may lead to difficulty breathing and chest pains. Other people display more apparent symptoms like flushing skin; this is the reddening of parts of your face.
CBD can be an ideal solution for such a condition due to its unusual reaction in the body's systems. Its simple manipulation of various neurotransmitters and receptors like CB1 can help diminish anxiety and its symptoms. Quality CBD Gummies from Notpot also helps to diminish anxiety.
5. CBD May Be an Excellent Cure for Depression
Though a mental disorder, just like anxiety, depression is very dissimilar. It involves having low spirits and lacking the moods to participate in anything cheerful or even the day to day activities. Such a state can affect the patient significantly. CBD's capability to assist with depression is changing the health industry by giving doctors a dependable alternative to antidepressants.
The elements contained in CBD work with the brain cell to moderate the symptoms of the mental health conditions and raise the spirit of the affected person. Similar to anxiety, such events are only possible due to CBD's interactivity with body systems.
Endocannabinoid is such a system that provides communication between the compound and CB1 receptors, thereby bringing forth desirable results.
Image Source: Pixabay.com
The transformations CBD is bringing in the health industry shows its superiority health-wise. The compound and its components can work miraculously to help treat particular life-threatening conditions.
It also works with other medications and prescriptions to catalyze their efficacy towards treating certain conditions. With more CBD case studies underway, the world of medicine should prepare for shocking scientific revelations, which will increase its incorporation in health centers.