CBD Treats to Give Away to Adult Trick or Treaters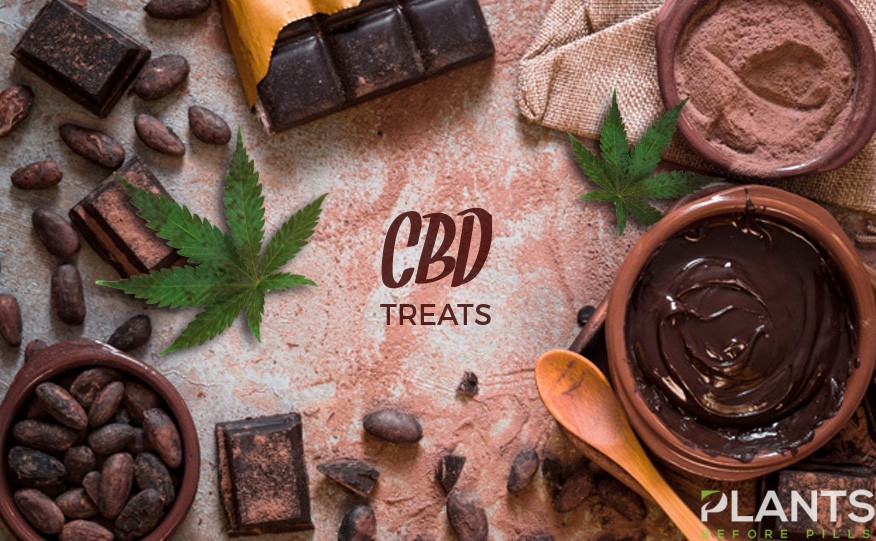 Halloween is certainly not just for kids. While the novelty of dressing up and going from one door to another may wear down with age, there's nothing more fun and exciting than getting treats to eat during the wee hours of the night. Now that you are much older, you may finally understand the appeal of CBD edibles that are geared towards friends and other likeminded individuals.
If you have friends coming over or you are simply waiting for a few adult guests to come knocking at your door, you might want to surprise them with wonderful cannabis goodies. Not only will this make them feel loved and pampered, but it will also bring them back to their childhood.
While taking a dosage of cannabidiol directly under the tongue is still the way to go, there are other creative ways you can take and use this. Below are some ideas that might be of help this coming Halloween:
CBD Oil Edibles for Chocolate Lovers
Numerous guests prefer to eat cannabis-laced food items as it reminds them of their childhood trick or treating experiences during Halloween. Not to mention, eating cannabis-infused foodstuff is simply an unparalleled experience. Some of the hottest items on the market today include:
Lord Jones CBD Dark Chocolate Espresso Chews
Nothing spells maturity (and caffeine!) than that of the word espresso. To give you that much-needed boost through the night, give your friends and adult trick or treaters with some of the finest cannabidiol infused dark chocolate.
Lulu's Artisan Chocolate: Chocolate Botanical Delight
Proudly made with 78% cacao with hemp oil complex, this chocolatey and indulgent delight will surely be a delicious addition to your gathering. Each square is enough for one person, so make sure to pass this bar around and have everyone get their fair share.
CBD Edibles Gummies for the Adventurous Soul
Let's face it, chocolate isn't exactly for everybody, although we don't get why. So, for those who are seeking alternatives to the traditional Halloween favors, CBD gummies will make for a great substitute. Apart from its juicy and flavorful bite, it also lends a more relaxing vibe that will help you and your gang enjoy the night away.
Lord Jones Old Fashioned CBD Gumdrops
The perfect cross a dense and light treat, the old-fashioned gumdrop boasts of natural fruit flavors filled with 20 milligrams of CBD per piece. Pass one to your circle of friends and watch this sweet treat take the edge off. This is particularly helpful for individuals who have anxiety and pain as this can promote calmness with every dose.
Charlotte's Web CBD Gummies
Made with whole-plant hemp extract and natural fruit and vegetable extracts, these organic creations promise a burst of freshness and juiciness with every bite. With different categories to choose from such as calm, sleep, and recovery, you'll have no shortage of gummies to share with your visitors.
Cannabis-Infused Beauty Products for the Homebody
Think outside the box and share some industry secrets with your best gal (or guy) pals. Since you're most likely spending the night together, why not throw in some CBD beauty products in their goody bags? Come morning, they'll appreciate their refreshed and moisturized faces even more. Face masks are a convenient and hygienic way to impart moisture on a dehydrated face after a night of partying, so make sure to give some skincare products their way.
The CBD face mask from Joy Organics is a miracle worker. Apart from the calming and moisturizing benefits that come with the hemp oil and hemp extracts, the mask also encourages cell renewal thanks to the rosemary extracts. End your night with this and you'll have a Halloween to remember.
With countless cannabidiol edibles making its way on the market, choosing adult-appropriate treats might have become more challenging than ever. Thanks to this guide, you won't have to look any further. With these CBD oil edibles and favors, your Halloween just got even better.
Cannabis Beverages as a Refreshing Option for Consumers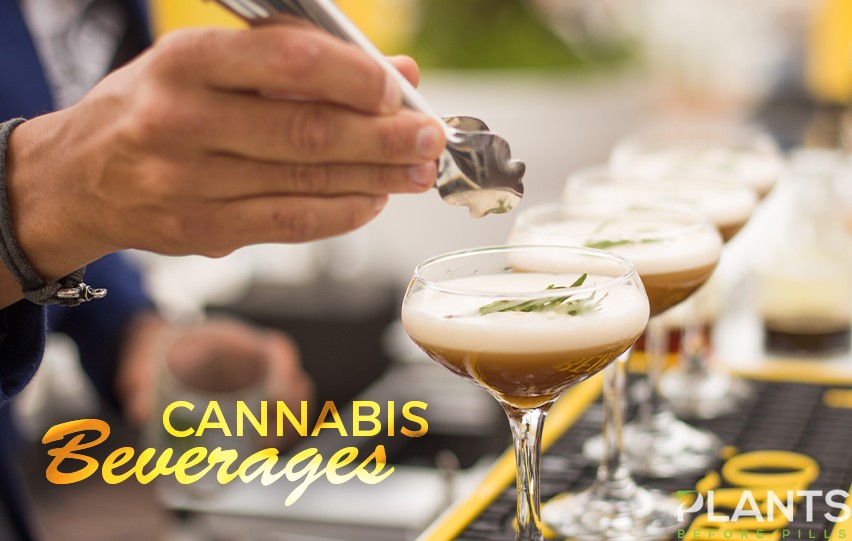 The cannabis industry remains on a roll despite some economic setbacks over the past few months. More and more infused products are being developed, paving the way for further innovation. This also provides consumers with more choices, from different types of edibles to items that can be consumed in other ways such as through vaping.
Those who are familiar with cannabis in the market know that edibles are some of the most popular products. In fact, gummies and baked goods have swept the industry immensely. However, one type of product has the potential to be another hit among consumers of the plant and infused items: drinkables. These are beverages infused with cannabinoids. If this is the first time you are hearing about this, then here's what you need to know.
Why Check Out Cannabis Beverages?
As the name implies, you can bet that these drinks are mixed with THC and/or CBD. Those who are looking for a refreshing way to consume infused products, then this is your best bet. Beverages are ideal for consumers of the plant as they can go well with a nice meal.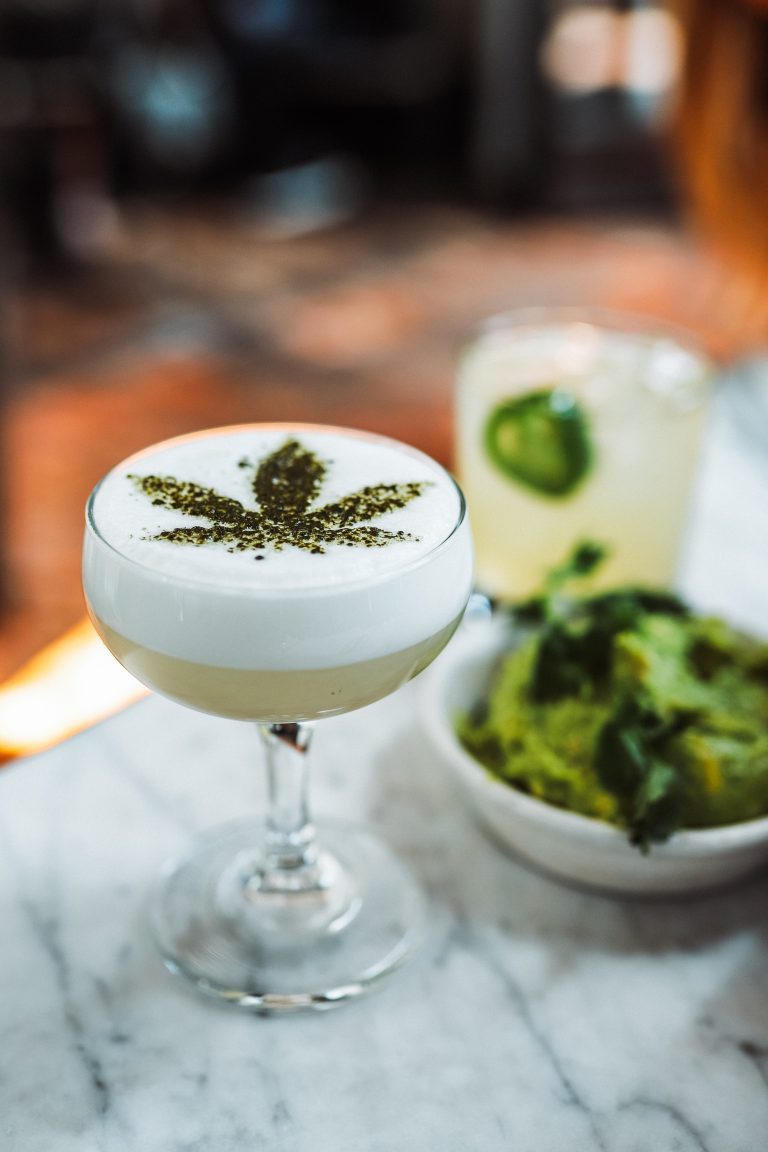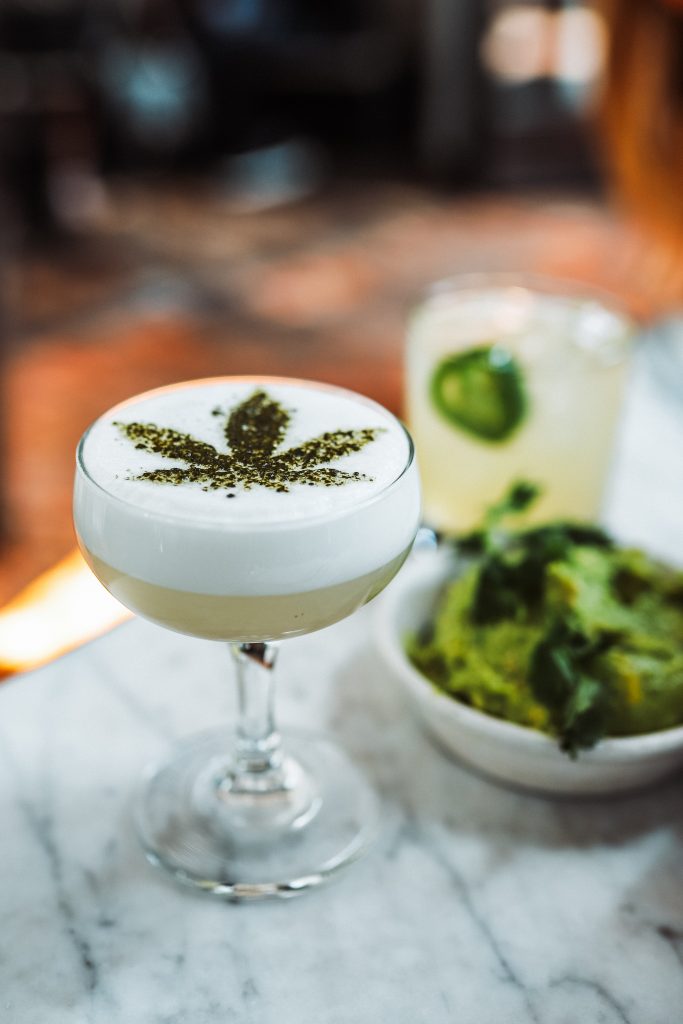 Now, you might be hesitating to jump into the trend because you are not sure how it would fare, taste-wise. The main thing about recent drinkables is that producers no longer depend on outdated tech to create new products. Instead, they use state-of-the-art technology to infuse cannabinoids into tonics, non-alcoholic beers and teas. Combining alcohol and cannabis is illegal in the United States, so you can rest assured that any legitimate drinkable bought from licensed dispensaries will be safe to ingest.
As mentioned, these can come with THC and/or CBD. This is why you should make sure that you have a medical marijuana card if you seek to get a THC-infused drink in states that have not legalized adult-use products.
3 Cannabis Beverages to Satisfy Your Thirst
If you are keen on getting a swig of a cannabis beverage but you are not sure where to start, you might want to check out these particular products:
Tweed's Soda and Distilled Cannabis
Soda offers one of the most refreshing sensations, which is why carbonated drinks are some of the most popular ones in the market. If you want that same thirst-quenching feeling you get from drinking sodas without all the sugar, then you might want to try Tweed's Houndstooth & Soda. It contains 2 mg of THC in a 355 mL can, which is best served chilled or iced.
Tweed also has Houndstooth, a distilled drink. This one has higher THC content at 10 mg in 150 mL bottles. One bottle can yield 5 one-ounce servings. This is non-carbonated but it is perfect for blending with non-alcoholic mixers.
Outbound's Hemp Infused Craft Malt Beverage
If you are looking for a brewed experience just like what beer has to offer, then Outbound's products are the best for you. It contains less than 0.5% alcohol per bottle, which is essentially insignificant. The best thing about these items is that they come in different flavors. You can choose among varieties such as Blood Orange Haze, Pale Haze and Grapefruit Haze.
Somatik's House of Saka
Artisanal and luxurious, Somatik's House of Saka has one of the most elegant brandings you will find. It offers non-alcoholic cannabis wine that comes in sophisticated packaging. You can choose between Saka Pink and Saka White, handcrafted using fresh grapes.
Exploring what the industry has to offer is one of the exciting things about being a cannabis consumer. With these beverages, you can definitely find a refreshing option that can satisfy your need for the plant.
Here's How CBD Can Help You While Stuck in Quarantine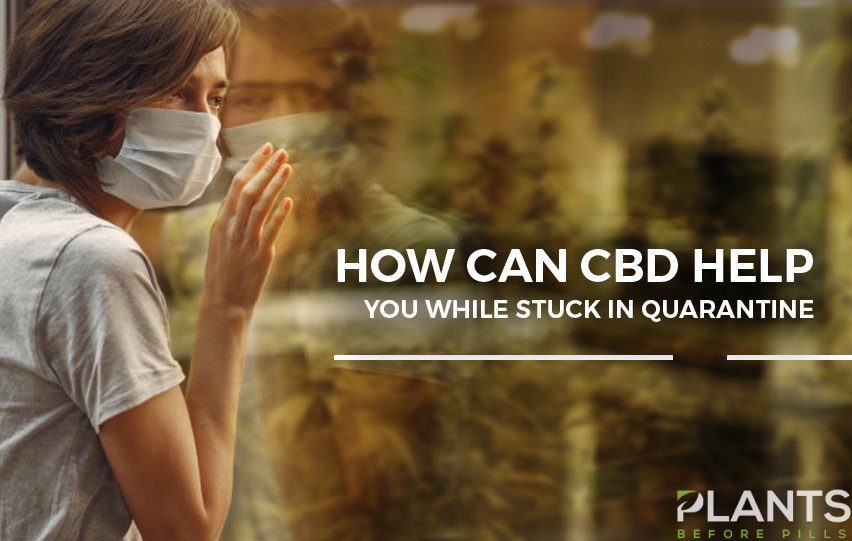 Even before the onset of the COVID-19 pandemic, wonders of CBD have already been circulating online. From its pain-relieving effects, anti-inflammatory promises, to anti-anxiety features, the health benefits attached to the substance are quite impressive.
Now, with the world still stuck in quarantine due to the COVID-19, it's no surprise that CBD is among the first products many turn to for immediate relief while dealing with lockdown boredom and anxiety. Thanks to the product's lengthy list of promises, many make take CBD as the indoor alternative to make their quarantine less awful and more bearable.
If you're feeling the weight of lockdown getting heavy on your health lately, you might want to know some of the most probable ways CBD could help alleviate those burdens. Here, we have compiled among the most common uses of cannabidiol that you might also want to try out while stuck at home. Check them out below!
CBD for Anxiety Relief
It's no secret that CBD offers anti-anxiety properties. In fact, this feature alone is one of the major contributors to the substance's booming career in the market. To date, with most of us still required to stay at home and maintain social distancing, heightened feeling of isolation and loneliness are expected to arise. Since CBD comes with anti-anxiety effects, it can help alleviate such negative emotions.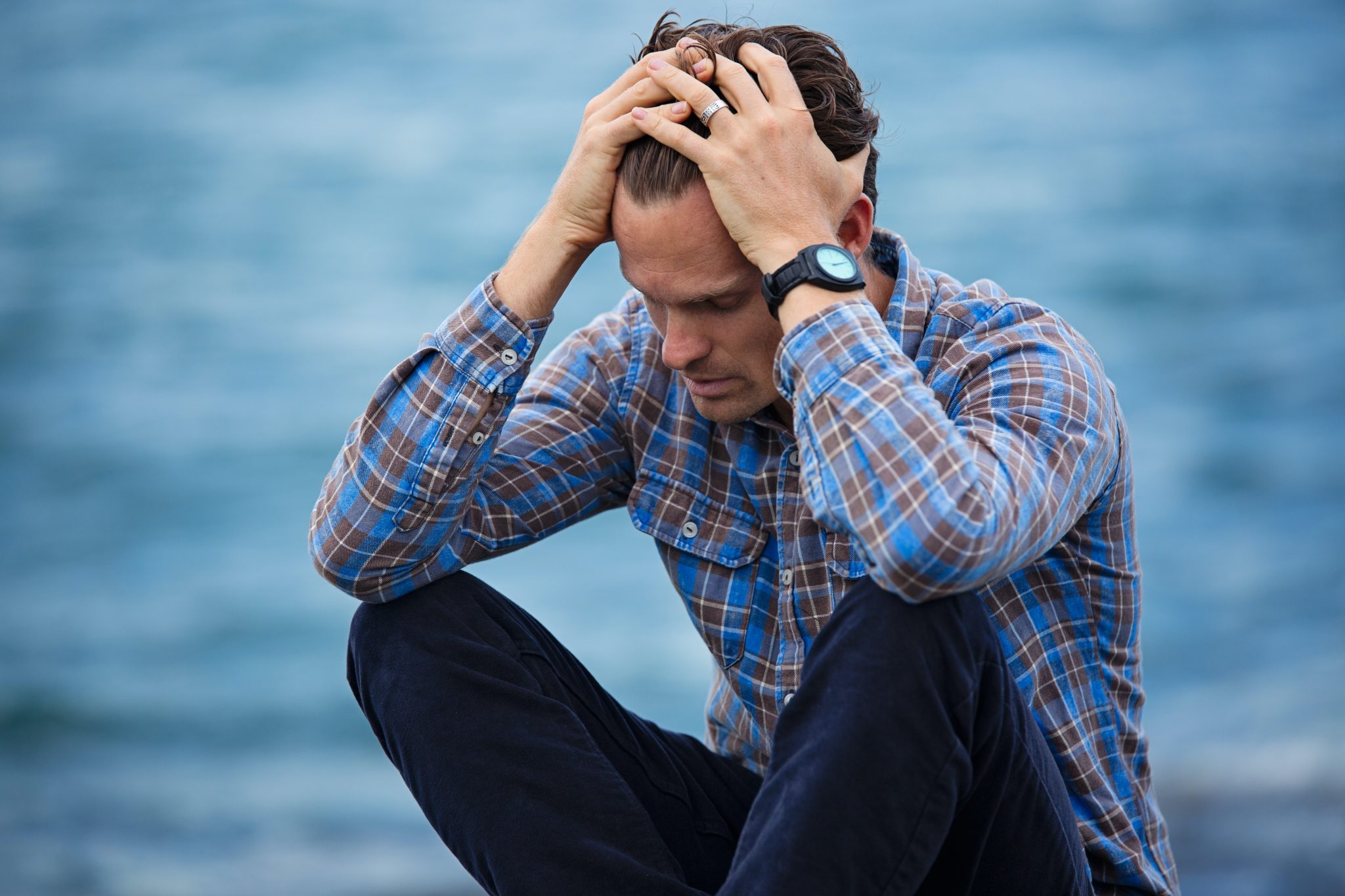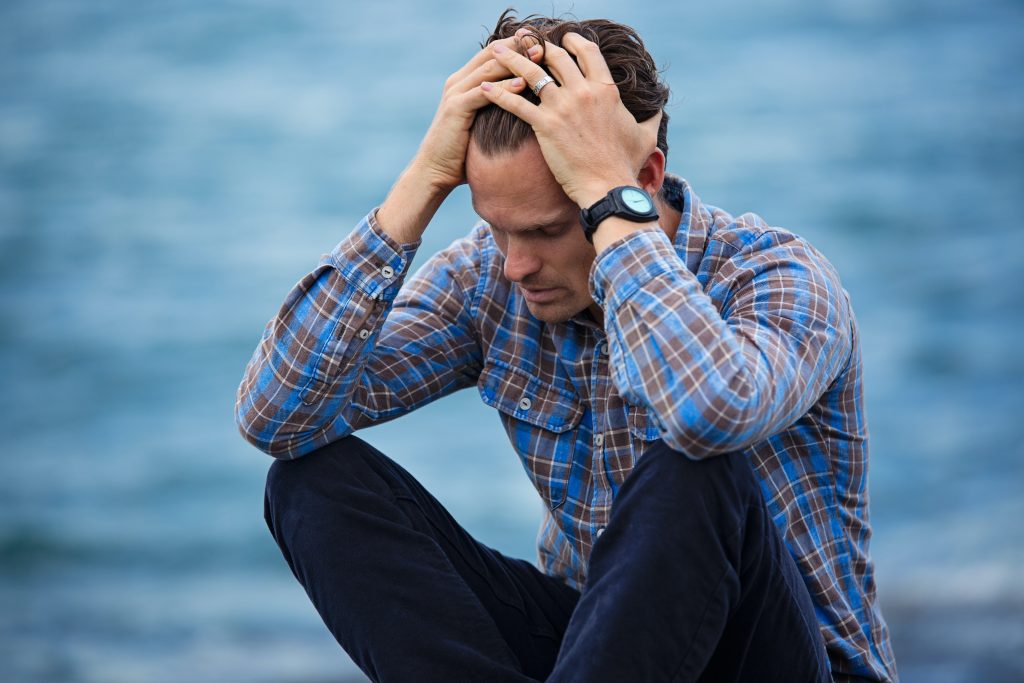 To date, while the exact way CBD works to treat anxiety is not yet fully understood, different preliminary studies already offer pieces of evidence that the substance has been effective in alleviating symptoms of different forms of anxiety, including Generalized Anxiety Disorder, Social Anxiety Disorder, as well as Panic Disorder.
CBD for Improved Sex Life
Another health benefit being linked to CBD is how it can boost one's sex life. Specifically, the claim stems from the fact that cannabidiol can relieve pain, increase blood flow, and reduce anxiety – which can all contribute to overall better sex experience.
Moreover, since the Endocannabinoid System's main task is to maintain homeostasis in the body, various experts claim that CBD can help maintain appropriate body balance hormone levels, which can increase sex drive.
With this, it's not surprising that many people, especially husbands and wives, are turning to CBD products to spice up their sex lives during quarantine.
CBD as a Gym Buddy
If you're eyeing to shred off some weight during lockdown, taking CBD might benefit you greatly. Since cannabidiol comes with pain-relieving effects, you can use it to augment your exercise regime.
Specifically, since the substance help reduce pain and inflammation, this will, in turn, lead to speedier recovery from injuries or muscle pain. This will also help you extend your workout longer than usual without the typical stress and fatigue after.
CBD for Sleep Disorders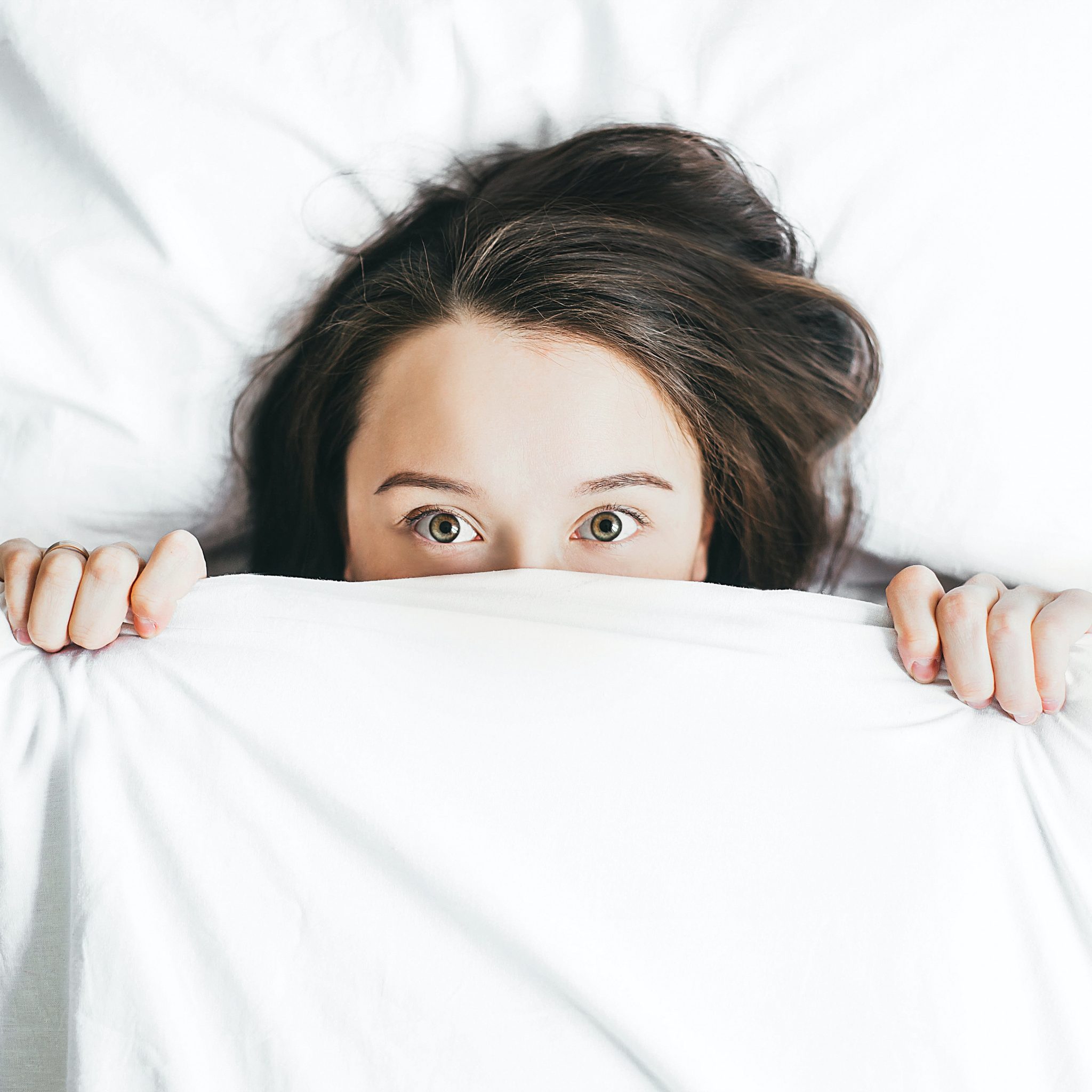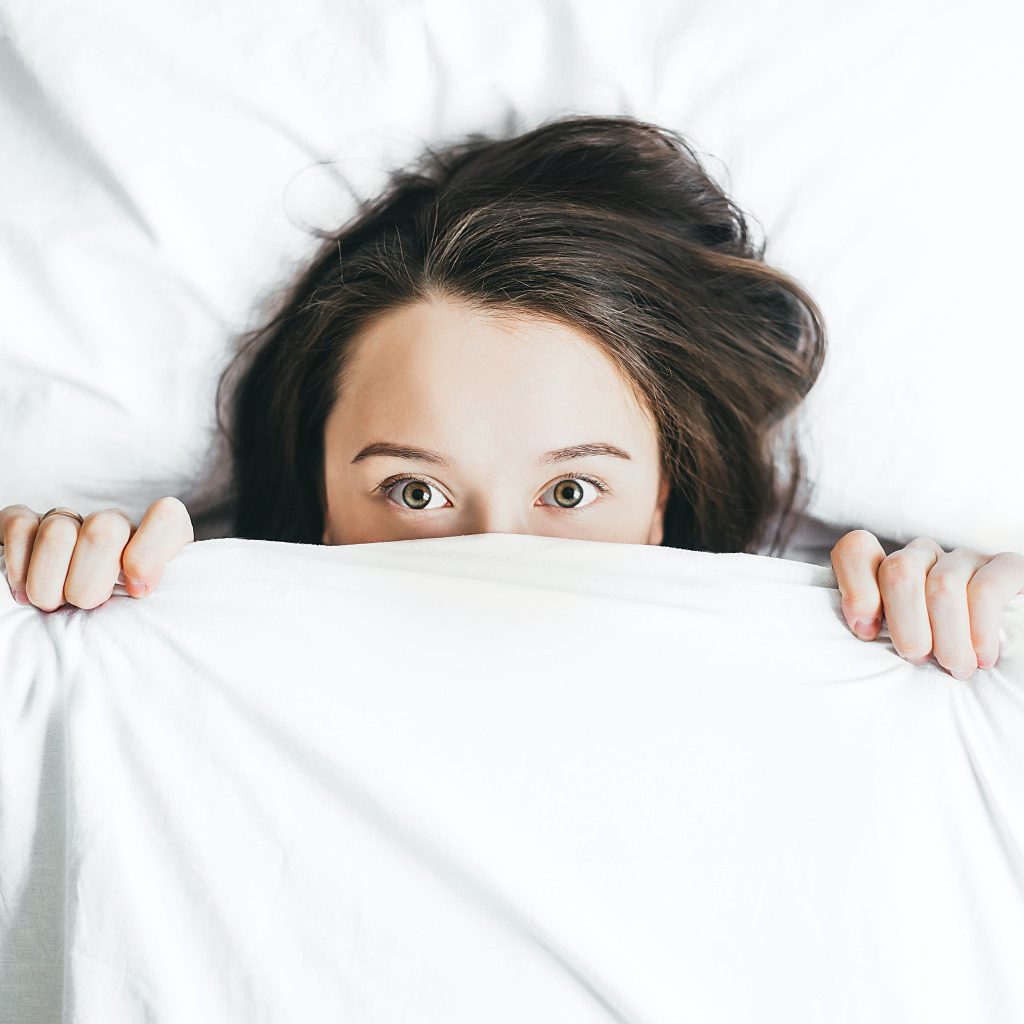 Another possible perk you can get from taking CBD during lockdown is improved sleeping experience. While this claim still needs further studies, cannabidiol's abilities to alleviate anxiety and provide comfort are believed to help improve sleep and allow a person to remain asleep longer.
Due to this, some people who are experiencing trouble falling asleep often turn to CBD to improve their sleep experiences. If you're facing difficulty falling or remaining asleep during quarantine, you might want to give CBD a chance.
The Bottom Line
Interested to test whether CBD can live up to its name? Which among these effects listed above appealed to you the most?
Feel free to reach out to your doctor and see for yourself how CBD can help improve your overall quarantine experience.
Decarboxylated CBD: Does It Happen?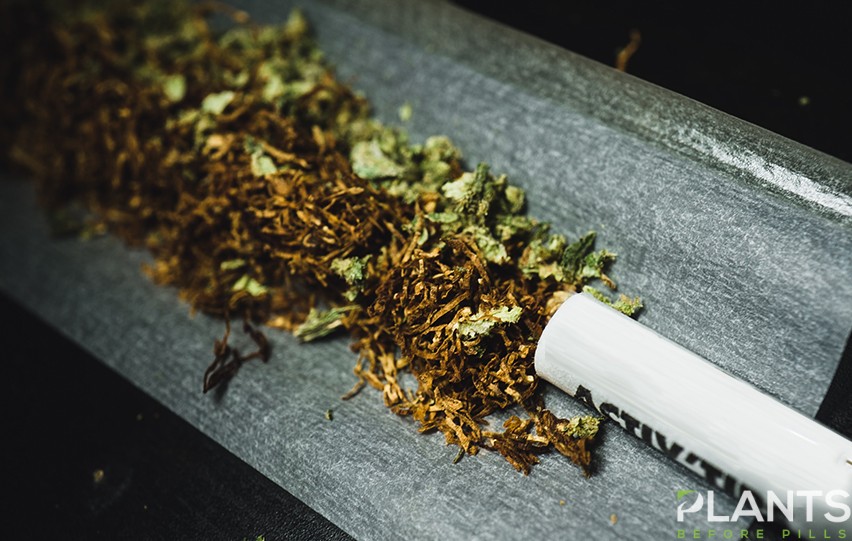 Cooking with cannabidiol (CBD) oil is popular these days. From baking bread to making hot meals and desserts, everyone seems to be enjoying the craze. But for starters, cooking with CBD may be quite tricky because things like heat, dosing, and activated compounds can play with your mind.
CBD oil, the famous cannabidiol-infused product, can be consumed and applied directly to the skin. Others prefer using it for relieving muscle and joint pain, but for some people, the next level of enjoying CBD is incorporating it into foods.
There quite a number of CBD oil recipes you can find online. However, before experimenting, you need to understand how heat and cooking, in general, can affect the performance of cannabidiol. Because heat accelerates chemical reactions, you might think cooking CBD oil isn't recommended.
Read on as we explore how decarboxylation affects the cannabidiol experience.
What is Decarboxylation?
Decarboxylation refers to the chemical reaction achieved through heating raw cannabis to a certain temperature that releases a carboxyl group. In layman's term, biocarboxylation makes raw marijuana more psychoactive when heated.
This chemical reaction naturally happens as it degrades over time and without the need for heat. However, exposing the raw cannabis to heat surely activates the chemical reaction.
So the question now is, if you cook CBD oil, can it also provide psychoactive effects? Technically, yes, because the carboxyl group is being exchanged for hydrogen atom, producing carbon dioxide. Decarboxylation is the way to get the most bioavailable CBD you can get.
So, when you cook CBD oil in temperatures around 356 degrees, you know what's going to happen.
Is It Better to Cook CBD?
In the question of whether cooking CBD is better compared to raw, the answer depends on a person's preference. Some people find it hard to digest raw cannabidiol, therefore, cooking the compound is better. However, raw cannabidiol oil also has anti-inflammatory properties, which eases the swelling, redness, and pain.
On the other hand, overheating cannabidiol can also lead to losing some beneficial properties, including flavonoids, cannabinoids, and terpenes. Experts say, the more you do with CBD, the greater the loss may be. In addition to heat, chemical reactions also happen when mixed with acids or basic alkaline.
Mixing CBD oil with vinegar definitely lessens the potency of the compound, which counters positive properties. As for the heat, CBD can be baked and cooked while retaining most of its nutritional benefits. Just stay away from deep-frying and sautéing, or else the compound will start to dissipate with increased heat.
Consuming raw cannabinoids or CBDA is more beneficial because the body can absorb as many benefits. This is the same as eating vegetables, as overheating can burn off essential nutrients.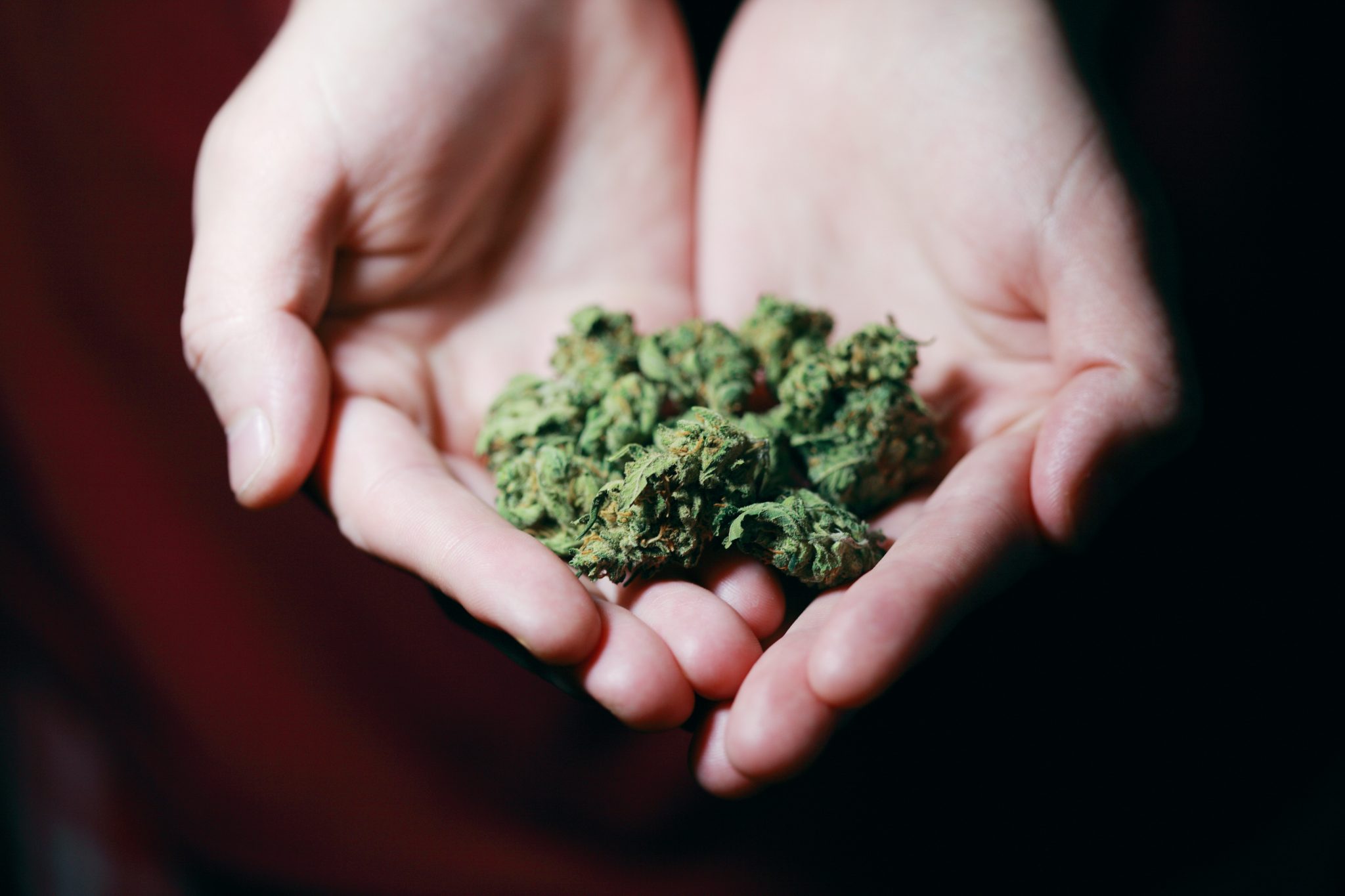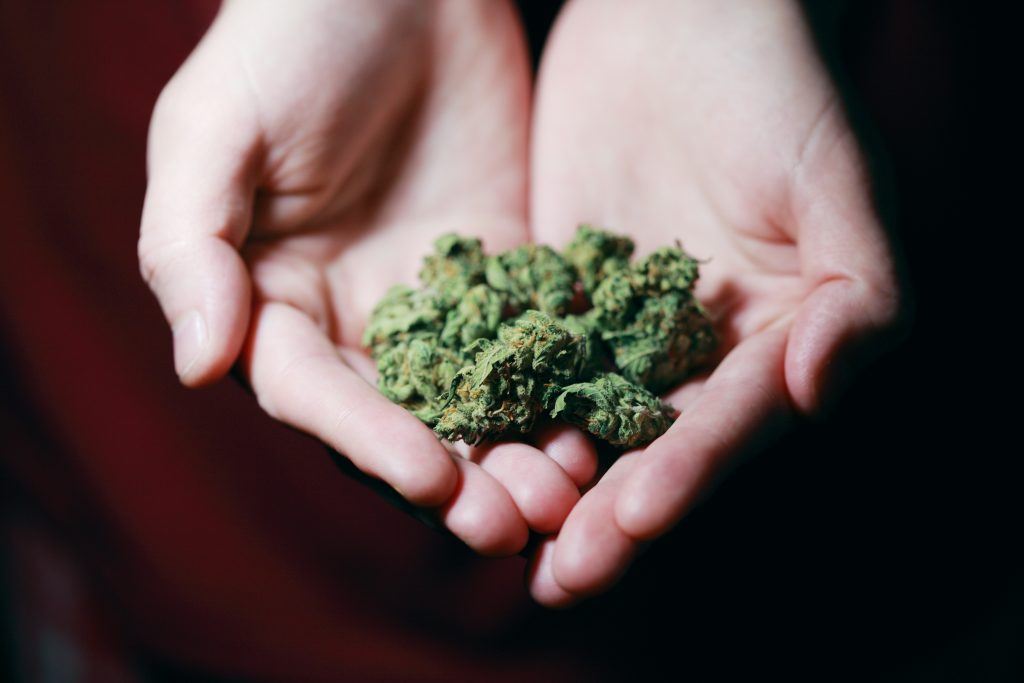 A study conducted by Dr. Raphael Mechoulam revealed more and new benefits of CBDA. The study highlighted that CBD is 1000 times more potent compared to cannabidiol. Heating can transform CBDA to CBD, but raw cannabinoid surpasses the benefits of CBD alone.
How to Eat Raw Cannabinoid
One way of consuming raw cannabis is through juicing. A lot of people are doing this now to activate the endocannabinoid receptors and arrive at a relaxed state. Marijuana is known as a powerful beneficial vegetable containing protein, fatty acids, vitamins, and minerals like calcium and iron.
Along with cannabis' nutritional value, eating it raw provides better therapeutic effects. Raw cannabis contains higher cannabinoid acid concentration, essential for basic cell function. Hence, juicing cannabis is the best solution to get all the benefits.
Takeaway
Heating CBD and marijuana is possible and still provides a number of health benefits. However, because heat activates chemical reaction, the active compound loses some of its beneficial properties and even potency. Juice raw cannabis to enjoy better therapeutic effects.