How to Make it Big in the Cannabis Industry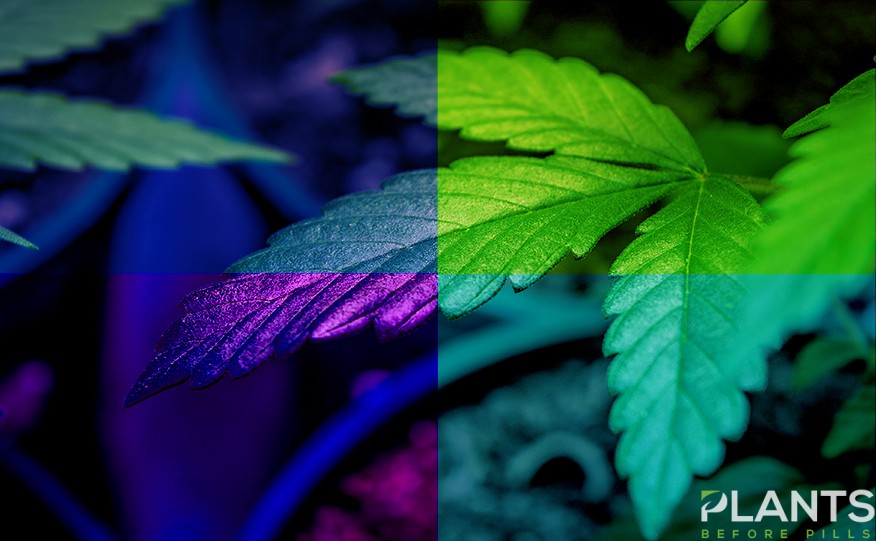 Success in the world of marijuana is now more accessible to more people, especially for those who are truly passionate about the plant. Part of this can be attributed to the growing demand for legal marijuana. Market studies even predict that spending on the marijuana industry will continue to grow. It is foreseen to reach a whopping $31.3 billion by 2022. Because of this, more and more individuals are planning to jump into the fast-growing market.
Feasible Marijuana-Related Opportunities
If you are looking for ways to make it big in the industry, then you should definitely check out these feasible opportunities.
Apply for Jobs in the Industry
One of the best ways to enter the community is by working in a cannabis-focused business. Because of the still increasing demand for this plant, more and more entrepreneurs are striving to supply the public's request. In fact, this sector has been one of the greatest job generators in the country. Just last year, the marijuana community added over 64,000 cannabis jobs which shows a whopping 44% increase.
With such optimistic numbers, it is definitely worthwhile to consider working in the industry. There are a variety of opportunities when it comes to the cannabis industry. You can work as a budtender who works directly with dispensary clients, much like what a bartender is to bar customers. Working as a grower, trimmer or harvester at a cultivation site is also a viable option for those with a green thumb.
Other opportunities you should consider also include cooking cannabis-infused dishes, packaging products and delivering clients' orders.
Provide Ancillary Services for the Industry
Aside from jobs directly dealing with the plant, professionals from other sectors are welcome and needed in the cannabis industry. Businesses are in need of warm bodies not only in production sites and dispensaries but also in the back offices. How do you think businesses are able to manage their finances without accountants? You can also work as a graphic artist, cannabis writer, developer and marketing specialist for cannabis-related clients.
If working as an employee or as an individual service provider does not sound that much appealing to you, then you should definitely consider launching an ancillary cannabis company. These are businesses that specifically cater to marijuana-focused companies. The scope of these businesses is wide, giving you a whole lot of ideas to choose from.
When deciding what your prospective business should specialize in, it is important to consider your expertise. Are you currently a legal practitioner? Perhaps you want to focus on marijuana laws and build a firm that specializes in this area. Do you currently run a security company? You might want to cater to the security needs of cannabis dispensaries.
There is a lot you can do when you choose to launch an ancillary business. The only challenge is whether you pick the right option at the right time.
Establish Your Own Cannabis Business
So, you may be interested in working directly with the plant, but you do not want to run an ancillary business. The most obvious choice is building your own marijuana-focused business. This lets you truly become a cannabis entrepreneur which is a great thing, especially if you plan to fully immerse yourself into this industry.
Those who have a background in culinary arts might want to try their hand in running cannabis edibles production business. You can experiment in various food containing cannabinoids CBD, THC and even actually buds. Your choices can range from chocolates, baked goods, candies, and even full-blown meal courses. If you have the means, skills and knowledge, you can even dive into the production of marijuana products such as CBD oil, vape pens and capsules.
If production is not your thing, then you might want to look into distribution options. You can establish a brick-and-mortar dispensary which will allow you to sell products to clients. If you want to take it one step further, why not launch an online dispensary complete with shipping services? This way, you are providing a worthwhile service to medical marijuana patients and enthusiasts alike.
Other great business ideas include cafes and restaurants.
Set Up a Cultivation Site
Hardcore plant lovers can definitely make it big in the industry by growing their own plants. If you are one of these people, then you should be ready to dedicate a space for your farm. You should also be prepared to capitalize on various things including seeds, pots, equipment, and utility.
Keep in mind that you can optimally grow these plants under specific conditions. This includes adequate lighting, watering, ventilation and spacing. Expert growers will tell you that vigilant monitoring is one of the best ways to track the growth of your plant. You want to make sure that they are at the right temperature and humidity, as these can affect the growth of the buds as well.
To ensure that this venture goes successfully, you might want to take classes or do enough research on growing the plant.
Invest in High-Yield Marijuana Stocks
Those who are into market trading might want to invest in cannabis stocks. Because of the demand growth experienced by the sector, more and more investors are taking an interest in such businesses. Likewise, more companies are becoming successful in the trading area.
As such, you need to watch out for the best marijuana stocks in the market. According to various companies will begin offering initial public offerings (IPOs). Purchasing shares from these entities gives you the opportunity not only to own part of the company but also to earn from them. You can earn through dividend payments or by trading your share.
Keep in mind that timing and luck play a huge role in market trading. This is because while stocks are high-yield investments, they are also highly volatile. This means that their values can fluctuate frequently and that a high-value share can become low-value in just a short while. So, make sure to keep your eyes on your investment and you will do great in cannabis stocks trading.
Events that Help You Explore Marijuana Opportunities
If you are intent on joining the sector, there are a few things you can do to find the best opportunities. Check them out below.
Cannabis Expos and Festivals
One of the best ways to learn more about the industry and the numerous opportunities it brings is to attend events such as the California Cannabis Business Expo, Canna Grow Expo and Hemp Fest Canada. These events bring together many entrepreneurs and businesses in order to show off what they have to offer.
Those who have been growing some plants for their personal consumption might want to join competitions to see how their breeds will fare. One of the most prominent contests is the High Times' Cannabis Cup in South and North California, Denver, Michigan, Seattle, Amsterdam, Detroit and the Bay Area. In fact, there is an upcoming Cannabis Cup in Oregon.
These events give you the chance to show off your growing and breeding skills. Who knows, you might even win, which can be a free marketing opportunity for your buds!
If you have been working professionally in the sector, you can join various summits. These conferences serve as a venue to discuss social, cultural, political and legislative impacts of the plant. The North American Cannabis Summit, New West Summit and Canadian Cannabis Summit are just some of the conferences you can participate in.
Tips for Launching Your Own Marijuana-Focused Business
Before you dive in and start your career or venture in marijuana, here are some tips you should definitely look into:
Take the Time to Learn About the Plant – Just like any business, you need to do your research about your prospective product. The plant has a long history with humanity and learning about its historical, cultural, social, political and economic importance is the responsible thing to do. You also need to learn about the science of marijuana, including its variety and medicinal effects. This way, you are getting into a business that you truly understand.
Make Sure to Take All Legal Steps – If you are getting into a business, it is important to do it right. You do not want to encounter legal issues in the future, or worse, worry about the legality of your business the entire time. So, see to it that you get the right licenses required to get your company up and running.
Look into Cryptocurrencies and Blockchain Tech – Remember that marijuana, whether medical or recreational, is still not legal on the federal level. This is why many banks are wary of doing business involving marijuana and related companies. Some owners keep their earnings in the form of cryptocurrencies. Moreover, some also use digital cash for transactions, making it easier for sellers and buyers to do business.
Your cannabis career can be the greatest it can be if you choose the right path. So, whether you are planning to work in the industry or join it as a business owner, taking the right steps is always the best way. From learning about the plant to joining contests, there is a lot you can do to jumpstart your marijuana career and eventually make it big in the industry.
Why Our Grandparents Should Add CBD Oil to Their Lifestyle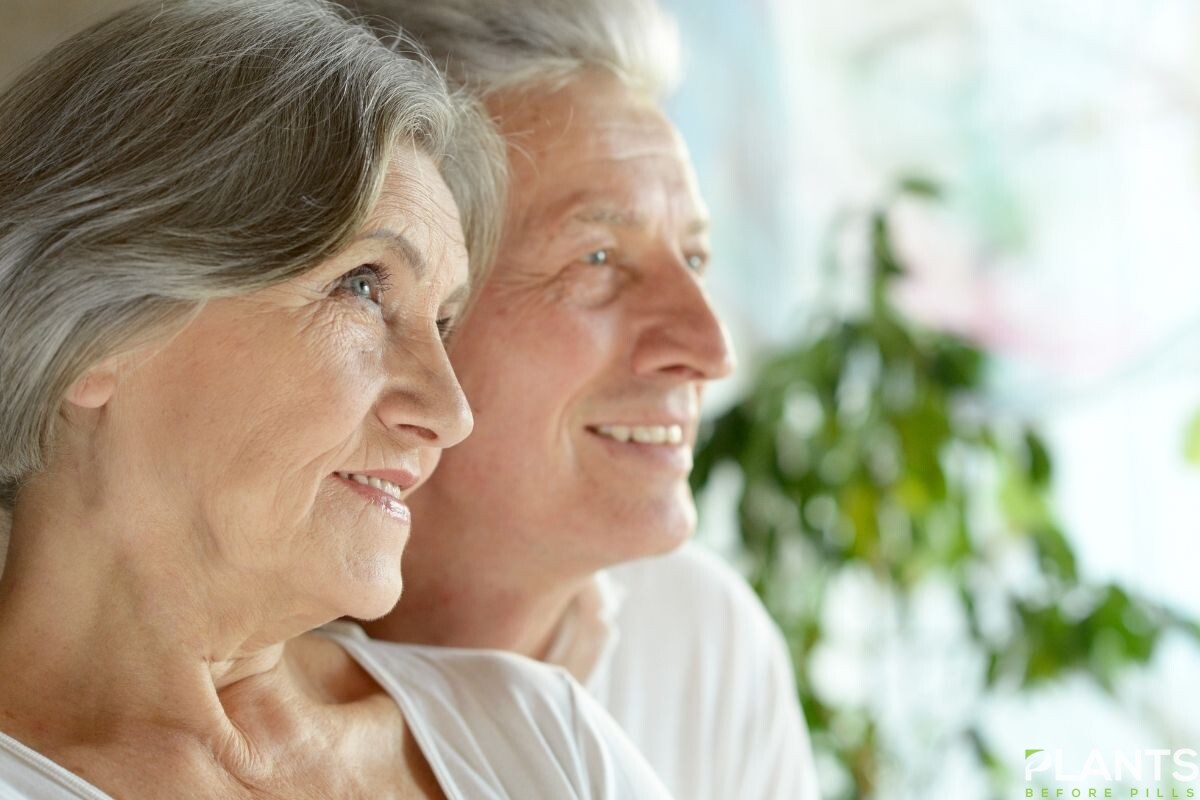 As our grandparents get older, we notice some changes in their bodies. From having more frequent joint pain, degrading muscles, and watching them lose their appetite, these can be a difficult pill to swallow for many of us who love and care for our grandparents.
There's no one way to completely avoid aging and all the effects that come with it. There are, however, some things that can help us manage aging and the symptoms that come with it. One of these is no other than the ever-reliable CBD oil.
Safety of CBD for the Elderly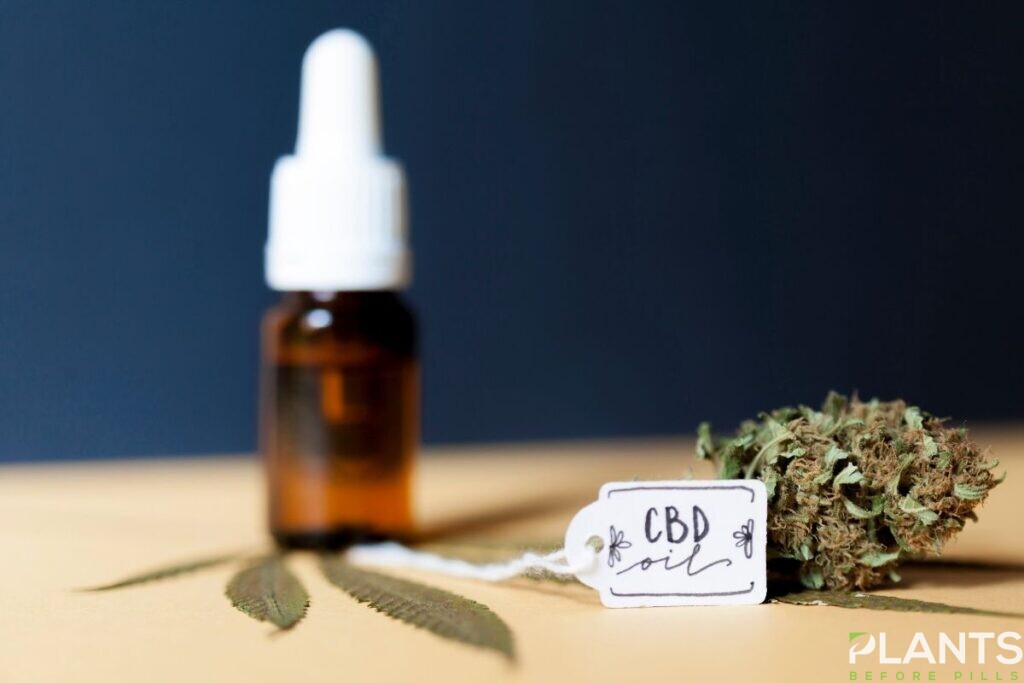 Cannabidiol is a non-psychoactive compound derived from the cannabis plant. Without the presence of tetrahydrocannabinol or THC, this could not get you or your elderly high. This also does not cause an overdose in users and is generally safe to consume even in higher qualities. This entails that CBD oil is safe enough for healthy seniors to use and to add to their lifestyle.
Those who are using a number of medications, however, should first consult their doctor prior to using cannabidiol. This is to ensure that they are fit and healthy enough to use this and to prevent the cannabinoid from interacting with any prescription drug a person may be taking at the moment.
Users should also take great care in only using high-quality CBD products that come from reputable brands and sources for safer consumption. Likewise, starting from a low dosage and working their way up is a good way to start learning what's compatible with their metabolism.
Why Seniors Should Consider Taking CBD Oil
Great for Treating Chronic Pain and Inflammation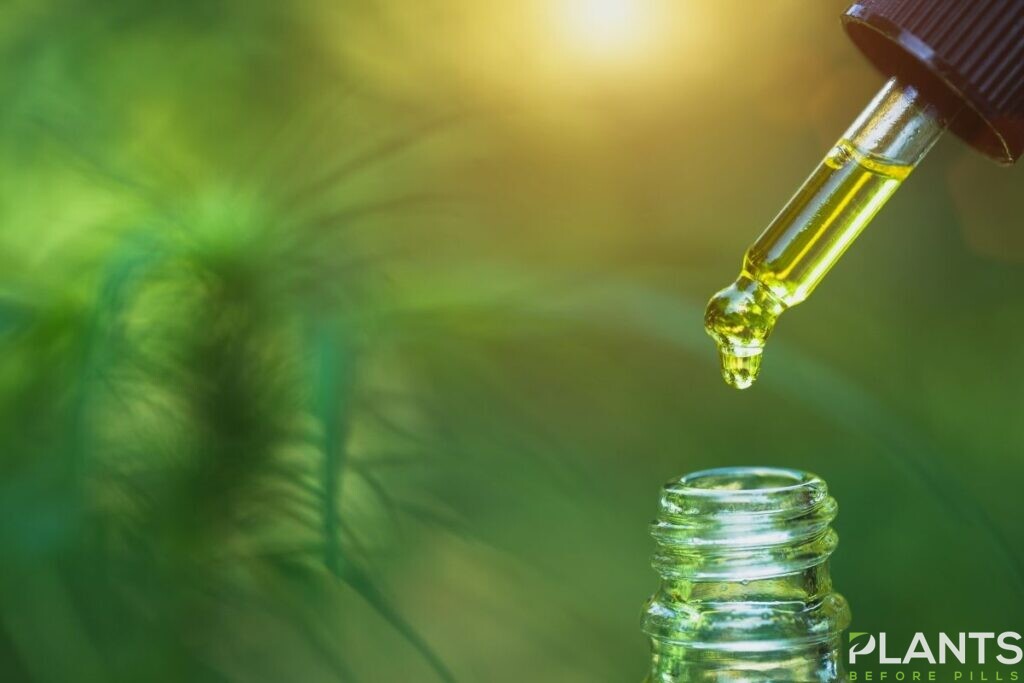 One of the main issues that older adults face in their lives is undoubtedly pain. The older they get, our seniors tend to encounter joint pain and inflammation in their lives, with others dealing with chronic pain.
Cannabidiol can significantly reduce pain and inflammation in users thanks to its anti-inflammatory property. By including CBD products, seniors can improve their quality of life. Many of those taking prescription drugs and opioid painkillers may even find cannabidiol beneficial in moving away from drugs that only promote addiction and cause unwanted side effects.
Appetite loss is yet another problem we normally encounter in older people. Whether these are through anxiety, pain, depression, or other common problems, this could be detrimental to their health.
Taking CBD oil can help stimulate their appetite. It can boost their appetite, particularly when added to food or drink or by taking cannabidiol orally as a type of supplement. With CBD's ability to address nausea, anxiety, pain, and other factors, adding this to a senior's diet may urge them to eat more over time.
Prevent or Slowdown Risk of Dementia
Our grandparents' bodies grow older and alongside this, their brains tend to grow old and deteriorate as well, making them susceptible to dementia or Alzheimer's disease.
While the studies surrounding the use of CBD products on dementia are still limited, there is sufficient research that point's to cannabidiol's effectiveness in easing symptoms associated with the condition. This can help treat their anxiety and depression, sleeping disorders, as well as agitation and motor function.
The Bottom Line
CBD for seniors certainly holds a lot of potential. By adding CBD oil to your grandparents' diet and lifestyle, you can go a long way in helping them deal with different health conditions. Before using these, be sure to consult with their physician first.
Here's Why CBD Oil Should be Your Favorite Product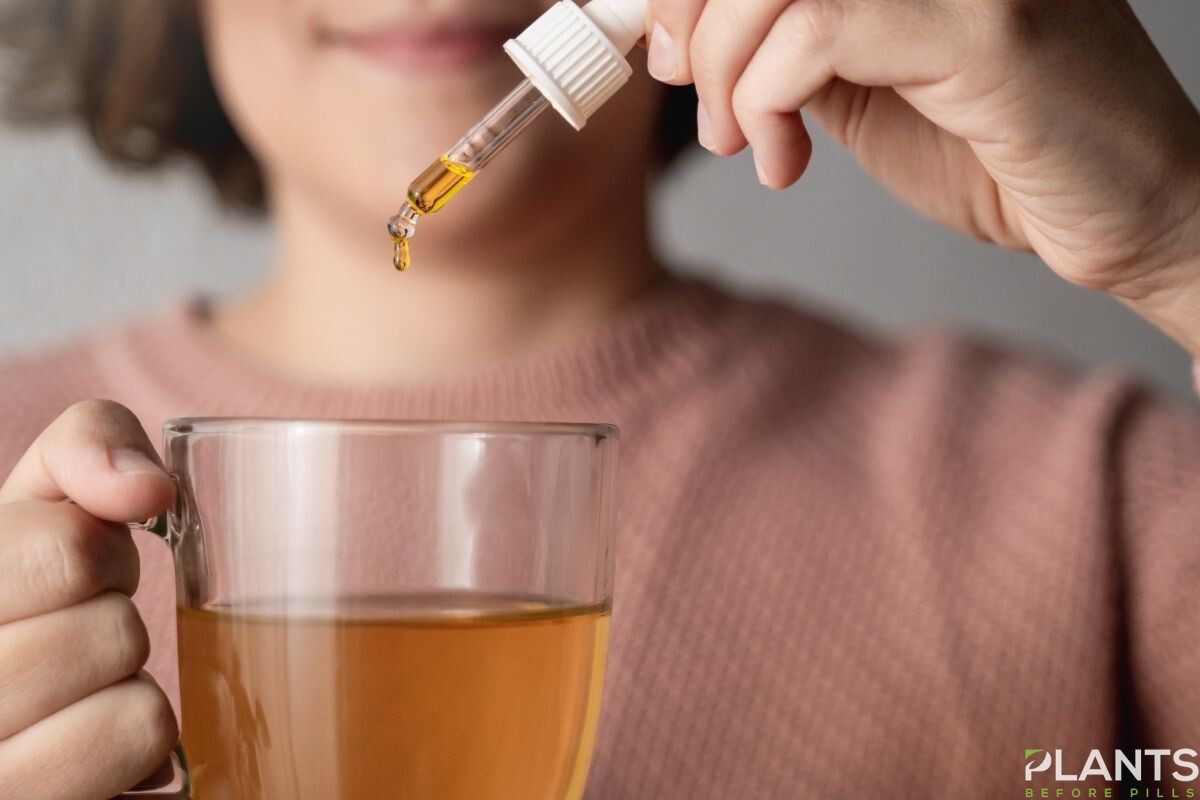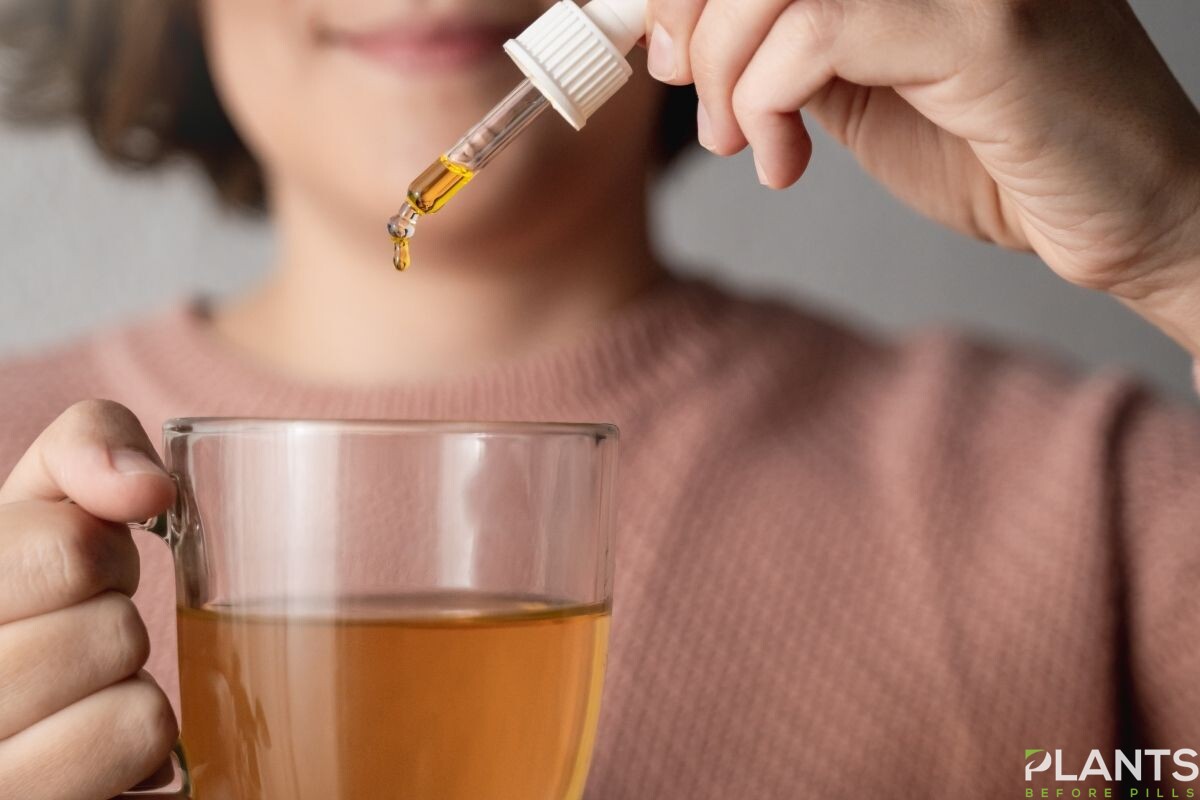 Over the years cannabidiol (CBD) has been gaining a reputation for being one of the most clinically useful cannabinoids among hundreds of compounds in the cannabis plant. CBD also became popular for its beneficial effects as a daily lifestyle aid.
Because of this, consumers are always looking for ways to incorporate this cannabinoid into their daily routine. Getting CBD oil can help consumers maximize the versatility of this substance. Interested in getting this flexible product but not sure where to start? Check out the ways below.
Take it Straight
One of the most common ways to take this oil is to do it straight. Many people simply place a few drops into their mouths, then swallow. This oral intake is great for beginners and experienced consumers alike because effects come gradually, giving them more time to adjust.
Those who want to get more immediate effects can do it sublingually or by placing a few drops under their tongue and waiting a minute for it to be absorbed. This is a great way to reap its benefits promptly as this part of the mouth has glands that can easily absorb the substance.
Mix it With Drinks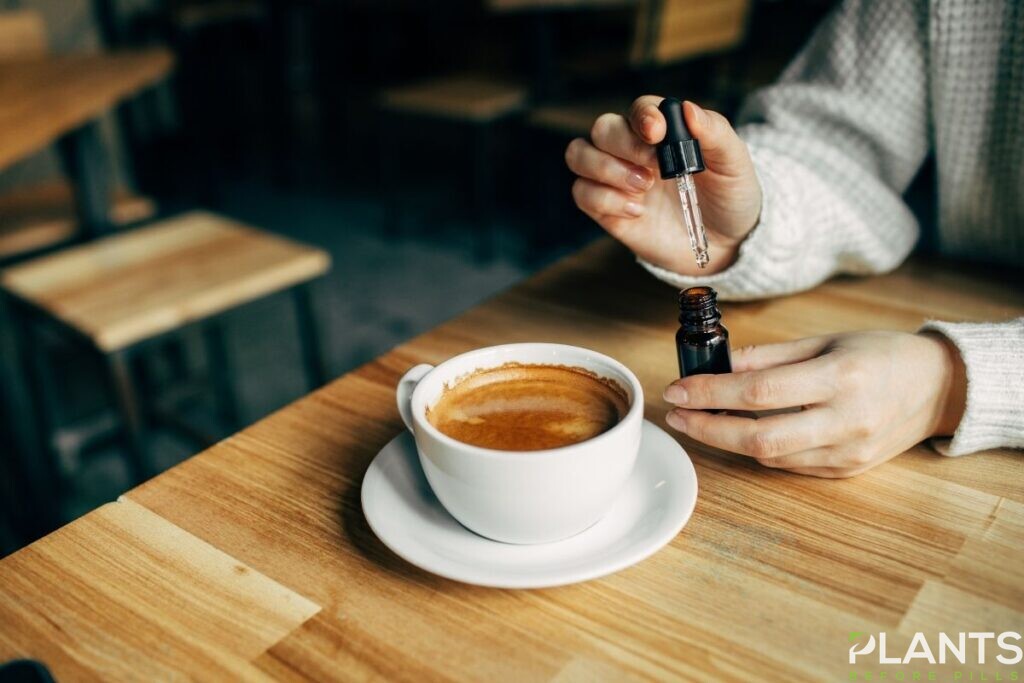 Those who prefer to have CBD oil mixed into other food items should look for beverages to use as a base. You can use coffee, tea, or any other drink that is warm enough to keep the oil from turning into glops of grease. This is a great way to mask the cannabis taste, which not everyone likes.
Just keep in mind that any oral method of consuming this product can take time to manifest effects, so you need to hold out on taking more to avoid overconsumption.
Blend it with Sauces or Dressings
Making cbd oil-based sauces and dressings is also another great way to make a tasty ingredient out of this product. You can use it as an oil for pesto by making paste along with basil leaves, garlic, parmesan, and seasonings. For salad dressings, mixing it with vinaigrette is always a good idea. Those who like the taste of cannabis can use it as a drizzle for salads.
Use it as a Finishing Oil
When making pasta with CBD oil, it is important to remember that cannabinoids tend to evaporate when exposed to high temperatures. It can only tolerate heat less than 200 degrees F. So, it is not ideal to use it for sauteing in high heat or anything that involves too much heat.
What you can do is use it as a finishing oil for different dishes. This is where this product becomes more versatile. You can use it to top all kinds of dishes, as long as you know to expect the signature taste of CBD and cannabis products.
Final Thoughts
CBD oil is already a great product because of its benefits. Combined with the different ways to consume it, you should definitely make it your favorite cannabidiol product. You can even try making it on your own!
Choosing the Right CBD Topical
The CBD industry is perhaps one of the largest contributors to the flourishing cannabis sector. As such, it cannot be denied that cannabidiol products have taken the world by storm. While CBD oil tinctures and even edibles seem to be the most popular products of today, CBD topicals are fast cementing their name in the game.
If you are looking to step out of your comfort zone and try something new, choosing the right CBD topical can be quite challenging and overwhelming at the same time, especially with the wide array of options to pick from. We're here to help you choose the best one for your needs.
What is a CBD Topical?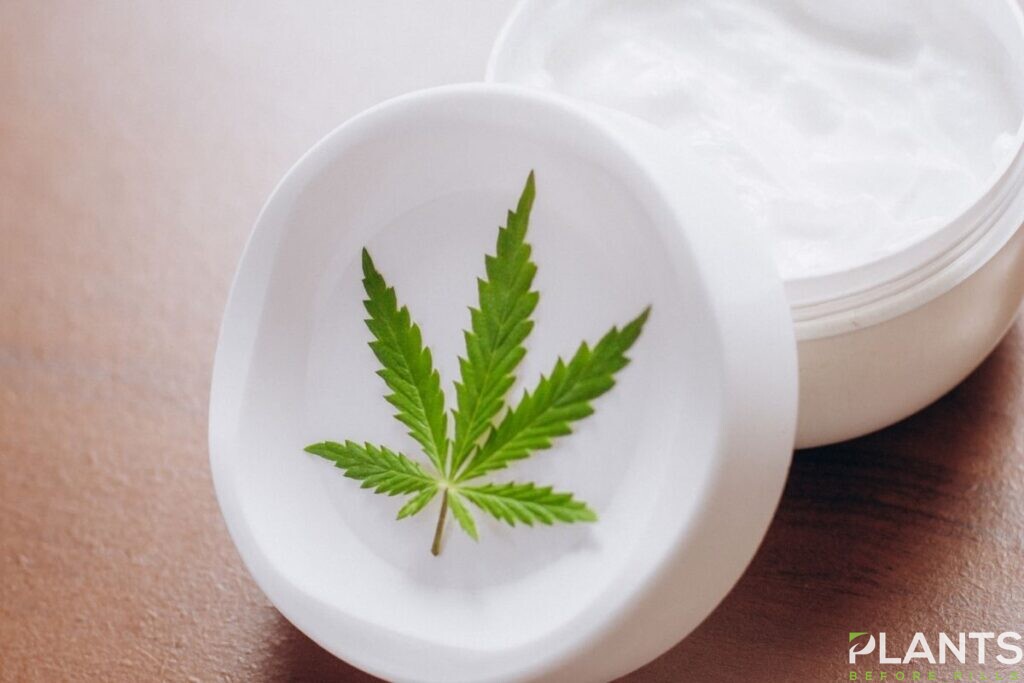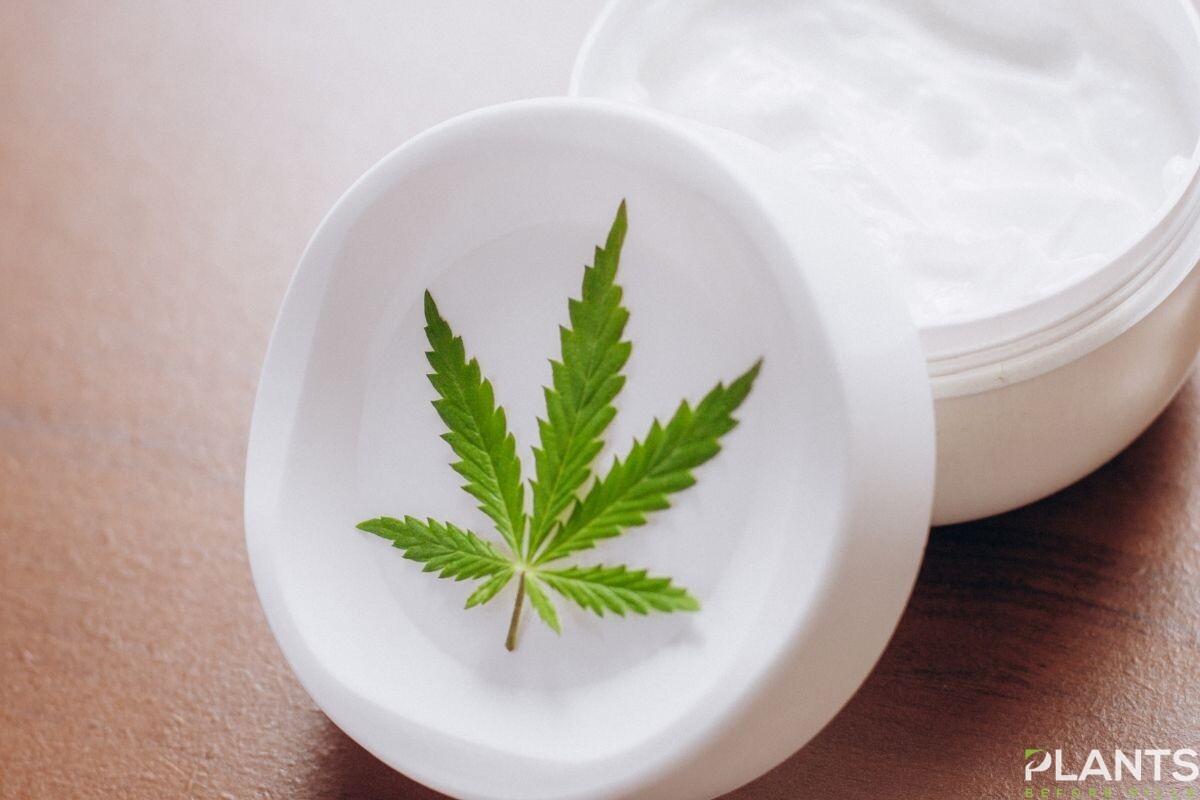 A topical medication is simply a type of medication or ointment, if you will, that is applied to a particular area of the body. By extension, a CBD topical is any type of cream, ointment, salve, balm, or just about any product that is meant to be applied to the skin. True to its name, a CBD topical should be a product that contains cannabidiol obtained from the hemp plant.
CBD, short for cannabidiol, is a cannabinoid usually found in cannabis. However, unlike its well-known counterpart, tetrahydrocannabinol or THC, it does not produce a high because it is not psychoactive.
Topical CBD is often used to address pain and inflammation, such as arthritis or even joint pain. There are studies that also point to the effectiveness of topical applications that have CBD in soothing a number of skin conditions such as acne, eczema, and psoriasis.
Factors to Consider When Picking a CBD Topical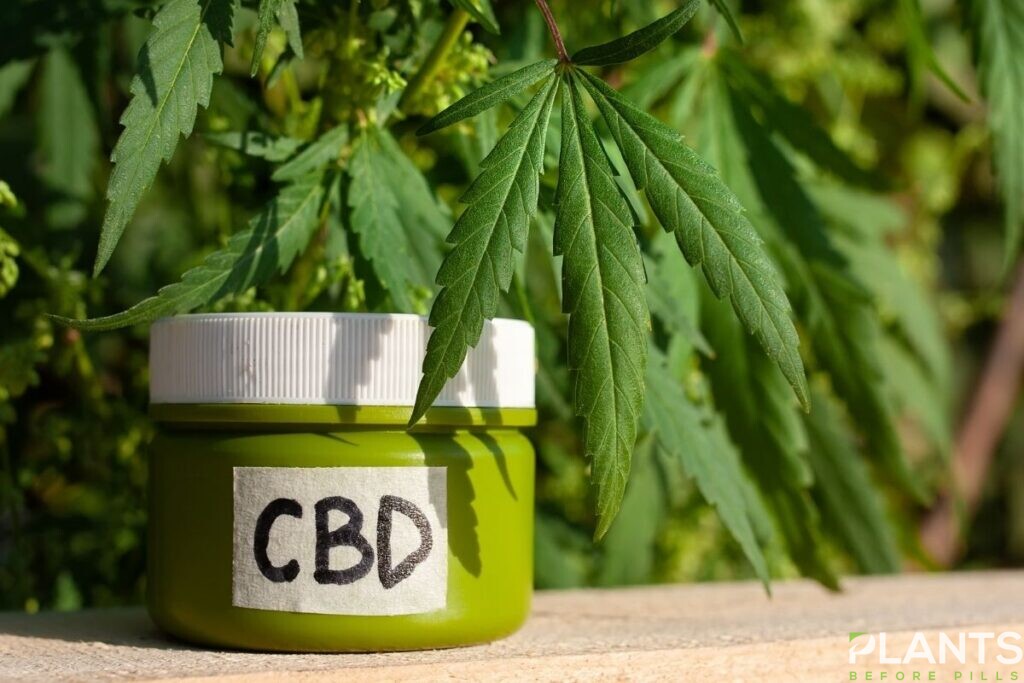 Now that you know more about topical CBD, here are some factors that you should take note of. These factors are a great way to gauge the overall quality and safety of the product you intend to purchase.
One of the most important factors you need to take in mind is the potency of the product. After all, you want to get the best penetration of CBD to your skin in order to maximize the benefits that cannabidiol has to offer. Topicals are not processed in the same way that edibles and tinctures are, which is why it's important to look for a potent product.
The usual potency for CBD topicals ranges anywhere from 3 to 8 milligrams per application. To get the best dosage for your concerns, you might want to amp this up and find a product that at least sits on the 8-milligram range or higher, especially if you have chronic pain and inflammation you plan to address.
Beginners or newbies who are not yet familiar or accustomed to the world of cannabidiol, however, may want to start with a lower dose and build their way up from there. This way, they can measure whether the dosage and the product is working for them as desired.
Having pure CBD topicals on your stash is what you want, particularly when you know you'll be applying these directly on your skin and your other body parts. You do not want products irritating or aggravating your skin even further, not when you already have dry and inflammation-prone skin, so be sure to check the label and their claims.
With this in mind, looking for a company that sources its ingredients grown in the United States, as well as those that opt for organic and all-natural components, should be your best bet. This lessens your exposure to allergens or other irritants.
While you're at it, you might want to look for other ingredients in the mix that complement CBD to further address your needs. Those that have menthol or arnica in them could help soothe pain, while those with aloe and oils can hydrate and moisturize the skin.
CBD Source and Extraction
Not all cannabidiol products are created the same as some still contain THC. There are CBD isolates, full-spectrum, and broad-spectrum CBD and these are mostly influenced by the extraction method. What you want to look for are products that have been extracted using supercritical CO2 rather than butane. This way, you can ensure that no harsh chemicals come into contact with the cannabinoid and the end product.
Among all the aforementioned CBD products, those that are broad-spectrum contain the necessary and beneficial compounds without THC. Isolates, on the other hand, are designed for those who want to do away with THC altogether, however, these also take away other cannabinoids in the mix.
Meanwhile, those that are marked full-spectrum CBD preserve not just the chemical compounds, but also THC less than 0.3% and the terpenes. These work together beautifully to achieve the entourage effect.
You may want to go further by seeing the third-party testing results of these CBD topicals to make certain that these ingredients and methods live up to what the brands and companies claim.
The Bottom Line
The CBD market is teeming with products and it is not at all regulated by the FDA. In order to ensure the safety, potency, and quality of these products, you should refer to these aforementioned factors. With this guide, you are on your way to finding the best topical CBD for your needs in no time.