How to Make it Big in the Cannabis Industry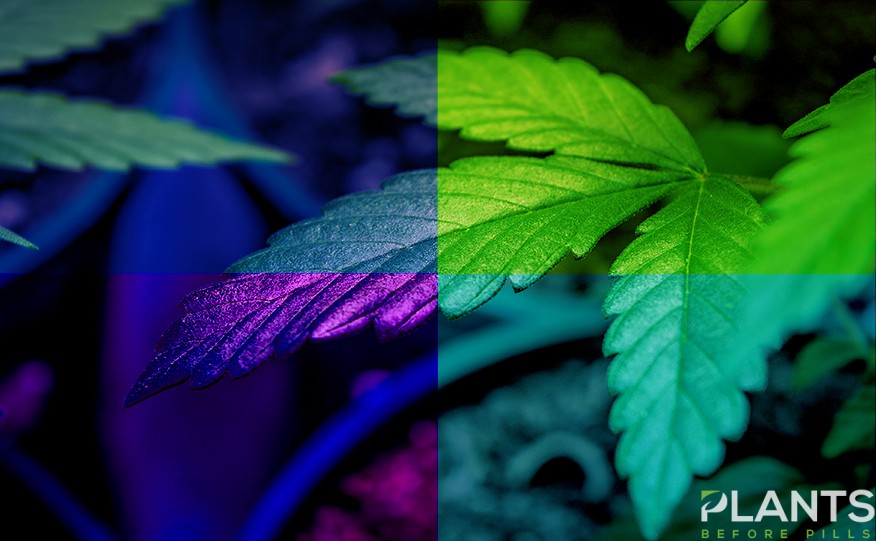 Success in the world of marijuana is now more accessible to more people, especially for those who are truly passionate about the plant. Part of this can be attributed to the growing demand for legal marijuana. Market studies even predict that spending on the marijuana industry will continue to grow. It is foreseen to reach a whopping $31.3 billion by 2022. Because of this, more and more individuals are planning to jump into the fast-growing market.
Feasible Marijuana-Related Opportunities
If you are looking for ways to make it big in the industry, then you should definitely check out these feasible opportunities.
Apply for Jobs in the Industry
One of the best ways to enter the community is by working in a cannabis-focused business. Because of the still increasing demand for this plant, more and more entrepreneurs are striving to supply the public's request. In fact, this sector has been one of the greatest job generators in the country. Just last year, the marijuana community added over 64,000 cannabis jobs which shows a whopping 44% increase.
With such optimistic numbers, it is definitely worthwhile to consider working in the industry. There are a variety of opportunities when it comes to the cannabis industry. You can work as a budtender who works directly with dispensary clients, much like what a bartender is to bar customers. Working as a grower, trimmer or harvester at a cultivation site is also a viable option for those with a green thumb.
Other opportunities you should consider also include cooking cannabis-infused dishes, packaging products and delivering clients' orders.
Provide Ancillary Services for the Industry
Aside from jobs directly dealing with the plant, professionals from other sectors are welcome and needed in the cannabis industry. Businesses are in need of warm bodies not only in production sites and dispensaries but also in the back offices. How do you think businesses are able to manage their finances without accountants? You can also work as a graphic artist, cannabis writer, developer and marketing specialist for cannabis-related clients.
If working as an employee or as an individual service provider does not sound that much appealing to you, then you should definitely consider launching an ancillary cannabis company. These are businesses that specifically cater to marijuana-focused companies. The scope of these businesses is wide, giving you a whole lot of ideas to choose from.
When deciding what your prospective business should specialize in, it is important to consider your expertise. Are you currently a legal practitioner? Perhaps you want to focus on marijuana laws and build a firm that specializes in this area. Do you currently run a security company? You might want to cater to the security needs of cannabis dispensaries.
There is a lot you can do when you choose to launch an ancillary business. The only challenge is whether you pick the right option at the right time.
Establish Your Own Cannabis Business
So, you may be interested in working directly with the plant, but you do not want to run an ancillary business. The most obvious choice is building your own marijuana-focused business. This lets you truly become a cannabis entrepreneur which is a great thing, especially if you plan to fully immerse yourself into this industry.
Those who have a background in culinary arts might want to try their hand in running cannabis edibles production business. You can experiment in various food containing cannabinoids CBD, THC and even actually buds. Your choices can range from chocolates, baked goods, candies, and even full-blown meal courses. If you have the means, skills and knowledge, you can even dive into the production of marijuana products such as CBD oil, vape pens and capsules.
If production is not your thing, then you might want to look into distribution options. You can establish a brick-and-mortar dispensary which will allow you to sell products to clients. If you want to take it one step further, why not launch an online dispensary complete with shipping services? This way, you are providing a worthwhile service to medical marijuana patients and enthusiasts alike.
Other great business ideas include cafes and restaurants.
Set Up a Cultivation Site
Hardcore plant lovers can definitely make it big in the industry by growing their own plants. If you are one of these people, then you should be ready to dedicate a space for your farm. You should also be prepared to capitalize on various things including seeds, pots, equipment, and utility.
Keep in mind that you can optimally grow these plants under specific conditions. This includes adequate lighting, watering, ventilation and spacing. Expert growers will tell you that vigilant monitoring is one of the best ways to track the growth of your plant. You want to make sure that they are at the right temperature and humidity, as these can affect the growth of the buds as well.
To ensure that this venture goes successfully, you might want to take classes or do enough research on growing the plant.
Invest in High-Yield Marijuana Stocks
Those who are into market trading might want to invest in cannabis stocks. Because of the demand growth experienced by the sector, more and more investors are taking an interest in such businesses. Likewise, more companies are becoming successful in the trading area.
As such, you need to watch out for the best marijuana stocks in the market. According to various companies will begin offering initial public offerings (IPOs). Purchasing shares from these entities gives you the opportunity not only to own part of the company but also to earn from them. You can earn through dividend payments or by trading your share.
Keep in mind that timing and luck play a huge role in market trading. This is because while stocks are high-yield investments, they are also highly volatile. This means that their values can fluctuate frequently and that a high-value share can become low-value in just a short while. So, make sure to keep your eyes on your investment and you will do great in cannabis stocks trading.
Events that Help You Explore Marijuana Opportunities
If you are intent on joining the sector, there are a few things you can do to find the best opportunities. Check them out below.
Cannabis Expos and Festivals
One of the best ways to learn more about the industry and the numerous opportunities it brings is to attend events such as the California Cannabis Business Expo, Canna Grow Expo and Hemp Fest Canada. These events bring together many entrepreneurs and businesses in order to show off what they have to offer.
Those who have been growing some plants for their personal consumption might want to join competitions to see how their breeds will fare. One of the most prominent contests is the High Times' Cannabis Cup in South and North California, Denver, Michigan, Seattle, Amsterdam, Detroit and the Bay Area. In fact, there is an upcoming Cannabis Cup in Oregon.
These events give you the chance to show off your growing and breeding skills. Who knows, you might even win, which can be a free marketing opportunity for your buds!
If you have been working professionally in the sector, you can join various summits. These conferences serve as a venue to discuss social, cultural, political and legislative impacts of the plant. The North American Cannabis Summit, New West Summit and Canadian Cannabis Summit are just some of the conferences you can participate in.
Tips for Launching Your Own Marijuana-Focused Business
Before you dive in and start your career or venture in marijuana, here are some tips you should definitely look into:
Take the Time to Learn About the Plant – Just like any business, you need to do your research about your prospective product. The plant has a long history with humanity and learning about its historical, cultural, social, political and economic importance is the responsible thing to do. You also need to learn about the science of marijuana, including its variety and medicinal effects. This way, you are getting into a business that you truly understand.
Make Sure to Take All Legal Steps – If you are getting into a business, it is important to do it right. You do not want to encounter legal issues in the future, or worse, worry about the legality of your business the entire time. So, see to it that you get the right licenses required to get your company up and running.
Look into Cryptocurrencies and Blockchain Tech – Remember that marijuana, whether medical or recreational, is still not legal on the federal level. This is why many banks are wary of doing business involving marijuana and related companies. Some owners keep their earnings in the form of cryptocurrencies. Moreover, some also use digital cash for transactions, making it easier for sellers and buyers to do business.
Your cannabis career can be the greatest it can be if you choose the right path. So, whether you are planning to work in the industry or join it as a business owner, taking the right steps is always the best way. From learning about the plant to joining contests, there is a lot you can do to jumpstart your marijuana career and eventually make it big in the industry.
Can CBD Help Improve My Gut Health And Digestion? [VIDEO]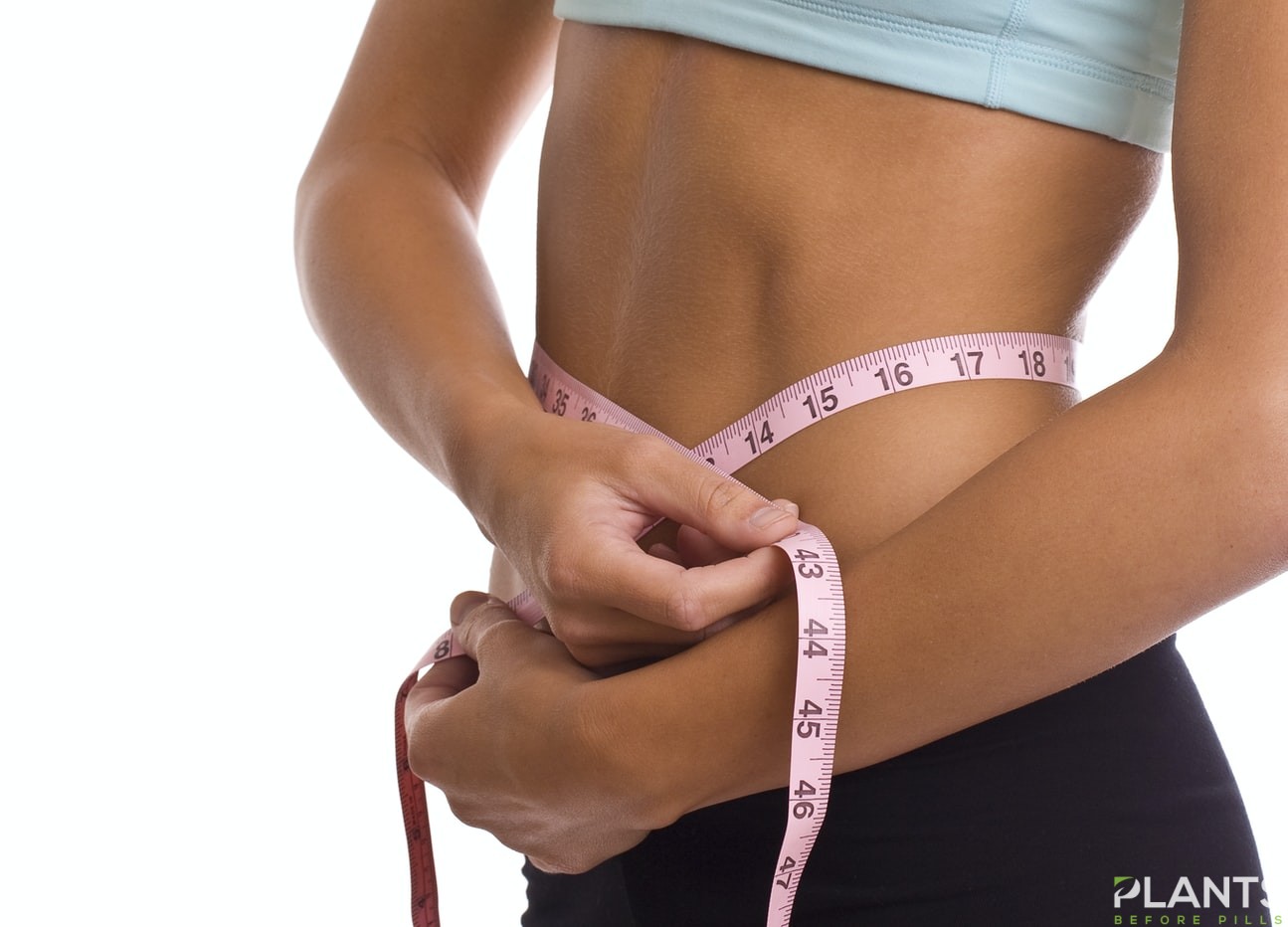 There are plenty of claims about how CBD can benefit gut health and digestion. According to some experts. CBD can impact the digestive system by providing digestive support and by soothing and calming the digestive organs. Dr Oz and investigative reporter Maria Schiavaocampo sheds more light on these claims.
How 'Someone Great' Normalized Women Consuming Weed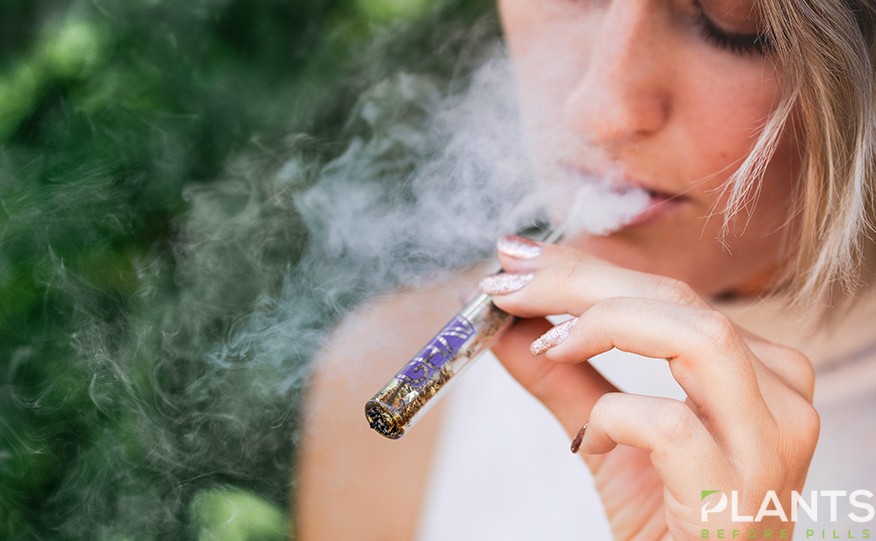 For the longest time, there was a societal misconception that only men had the right and the ability to use weed. Often, stoner films and even musicians centered on male personalities who have been taking this herb. As a matter of fact, these films show men huddling around and passing their joint to one another, as well as sharing their marijuana with fellow weed enthusiasts.
Today, it cannot be denied that the use of cannabis and even CBD Hemp oil has already been normalized in society, albeit far and few in between. After all, having a daily dose of pure cannabidiol or a hit of a joint is no different from having a glass of wine to relax, particularly after a long day. Someone Great, Netflix's newest film is showing viewers just how women are taking back their space and showing the use of weed in their everyday life.
Setting the Pace
Television shows have already featured strong female personalities who have used cannabis. In fact, the characters of Abbi Jacobson and Ilana Glazer in Broad City have had numerous adventures with this plant. One of these hilarious escapades includes Ilana transporting cannabis and keeping it safe under her lady bits.
Mary + Jane from MTV also takes pride in showing two strong women breaking through a male-dominated weed delivery company in Los Angeles. Even Disjointed featured a commanding female presence through a cannabis activist who runs her own dispensary, perfectly depicted by Kathy Bates.
A More Relatable Approach
While these shows paved the way for the plant and the many CBD hemp oil benefits to become known, it seems that the film Someone Great appears more relatable, particularly for women who are not only experiencing a breakup but also those who are going through overwhelming changes in life.
Here, the character of Gina Rodriguez, the protagonist of the breakup comedy named Jenny, is finally moving from the Big Apple to sunny San Francisco. Having recently broken up with her boyfriend of nine years, Jenny makes it a point to leave the city with a bang. To do this, she meets with her two girlfriends, Erin (DeWanda Wise) and Blair (Brittany Snow) and goes on a series of wild exploits throughout Manhattan.
What makes these 20-something women relatable, apart from their kinship and their struggles, is their love for pot. As they began their thrilling journey around the city, each of these female characters either smokes up a joint or inhale the vapor of their CBD oil vape pen. Whether it be having sexual trysts or doing some work and grinding it up, this film illustrates that women are still capable of doing whatever they set their mind do even while taking cannabis.
This Netflix movie successfully showed using weed has become more accepted not only in society but also as a part of people's lifestyle. In many ways, this has also become akin to taking a generous serving of wine at night, particularly when it comes to relaxing.
Various Uses of Cannabis
Jenny, Erin, and Blair all showed how they used cannabis in their life. Come to think of it, while each of these characters used it hastily, all of these individuals benefited from taking this herb. One enjoyed sex better, one became more relaxed and equipped in dealing with work, and so on.
Apart from using these in non-traditional ways, cannabis can also be used to alleviate pain and to treat a variety of illnesses and health concerns. The market now has CBD oil for pain management, CBD beauty products, and so on, thus upping the hemp game of the industry.
Someone Great shows that women are also adept with dealing with cannabis on screen. More than this, the film depicts a sense of rawness and relatability that allows viewers to see for themselves that weed does not have to be shunned. Give it a go and see just how eye-opening this movie can be.
High and Wealthy: Top 8 Richest People Who Have Used Marijuana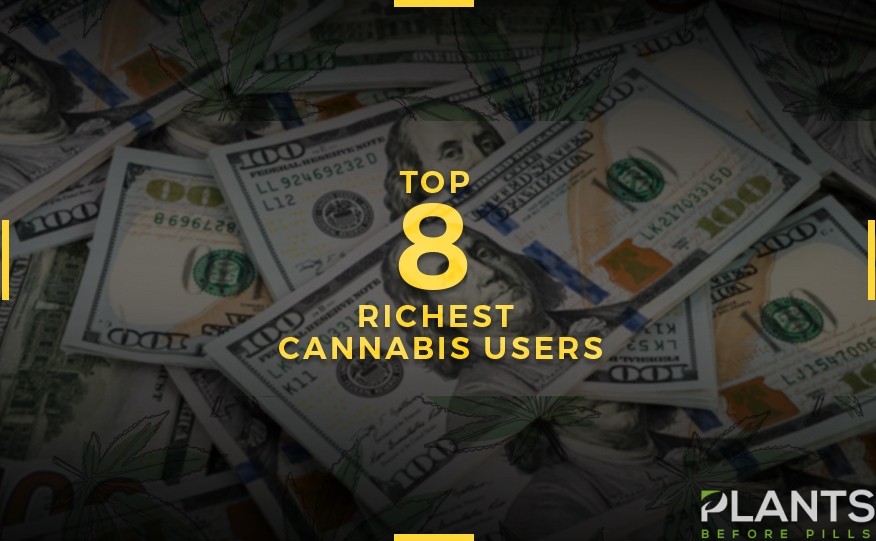 For years, the word "rich" carries a broad range of possible connotations – classy, refined, eloquent, regal … and high? From smoking flower to consuming marijuana hash, the wealthy are dialed in.
Gone were the days when the wealthy are boxed within the "prim and proper" notion. Today, the newer generations of the top 1% are more than willing to break the strict expectations and experience a different dose of high and wildness.
From business tycoons, politicians, to award-winning artists, here are 8 of the richest cannabis users.
Get to know them:
Perhaps, it is safe to say that almost every guy has heard the name "George Zimmer" before. He is, after all, the founder and former CEO of the popular clothing chain, Men's Warehouse. Although Zimmer was fired as executive chairman in 2013 due to his "unwillingness to hand over the reins," the entrepreneur remains to be one of the biggest fish in the cannabis pond.
In fact, in 2010, Zimmer has openly showcased his support for the legalization of cannabis by donating a staggering $70, 500 to support the Proposition 19 in California.
Five years later, in an interview with CNBC, the former CEO said he has been regularly smoking marijuana for half a century already. When asked about his stand about the marijuana prohibition, Zimmer is quick to respond, saying: "This is the biggest con that has been perpetrated on this country in the last century."
No one can debunk the unpleasant stereotypes linked to marijuana users more than the American billionaire Ted Turner. Not only is he famous for founding the first 24-hour news network, CNN, but he is also regarded as America's second-largest individual landowner and a self-made billionaire. In 2014, Forbes estimated Ted Turner's net worth at $2.2 billion. Today, Turner continues to rise as one of the top media tycoons in the country.
For years, Ted Turner has been rumored to have been a marijuana user. Some sources even claimed he had been caught growing marijuana in his dorm room at school. Although the mega-mogul refused to clarify the rumors, his vocal support for the legalization of cannabis and his consistent role as a sponsor of the Kentucky Hemp Museum already seem to confirm the report.
Richard Branson is not the kind to back out from anything – even from admitting he smokes marijuana. In fact, in an interview with GQ magazine, the founder of the Virgin empire had admitted he tried using cocaine, ecstasy, Viagra, and marijuana.
"I haven't tried skunk, I have smoked cannabis though. I mean, I went with my son on his gap year, for God's sake. We learned to surf and had some nights where we laughed our heads off for eight hours," the multi-millionaire airline boss told Piers Morgan.
As a bonus, the British entrepreneur also said that the first person to teach him how to roll a joint is none other than Rolling Stones guitarist Keith Richards.
For years, Branson has been one of the most devoted supporters of the legalization of marijuana and even said he'd put in on sale if it were to become legal.
No one lives the "American Dream" more accurately than Hugh Hefner. From astounding mansions, fanciful lifestyle, dream girls, to regular puffing of cannabis – this magazine tycoon seems to has it all. Despite his death in 2017, the founder and editor-in-chief of Playboy magazine remains to be one of the biggest faces of celebrity cannabis users.
"I don't think there's any question that marijuana should be legalized because to not legalize it, we're paying the same price we paid for prohibition," he told Fox News on 2010 when asked about his stand on the legalization of the plant. "In other words, it is a medical concern and it should be handled that way."
In a book called High in America: The True Story Behind NORML and the Politics of Marijuana, Hefner shared how marijuana made him see sex in a different light. "Smoking helped put me in touch with the realm of the senses. I discovered a whole other dimension to sex. I discovered the difference between fucking and making love," the Playboy magnate told Patrick Anderson.
Nothing tops Michael Bloomberg when it comes to being the face of success. Not only is he the co-founder and CEO of the financial, software, data, and media giant, Bloomberg L.P, but he also became a three-term Mayor of New York City. Forbes estimated his net worth to be a stunning $55B and was even hailed as the 9th richest people in the world.
In 2001, Bloomberg was asked by New York Magazine whether he had ever tried marijuana, in which he responded with the iconic line: "You bet I did. And I enjoyed it."
He then later came to regret making the comment when the National Organization for the Reform of Marijuana Laws Foundation unveiled a $500,000 ad campaign featuring his face alongside the quote.
"In terms of, I had, certainly when I was younger, as I suppose most people in my generation, experimented," he told during a news conference. "I never lie, so if somebody asked me a question, I told them. Do I, in retrospect, wish I didn't say it that day so they couldn't quote it? Of course."
However, despite his experience with the plant, Bloomberg was not fond of decriminalizing marijuana. In 2013, he even called medical marijuana "one of the greatest hoaxes of all time."
The American business magnate and co-founder of Microsoft isn't just commendable for having the world's largest private charitable foundation but also for his vocal support for the legalization of marijuana13 in his home state of Washington.
Although the Microsoft's mogul has been mum on whether he had used to smoke cannabis, his 1994 interview with Playboy seem to suggest a possible answer. During the said interview, Gates was asked if he had ever taken drugs, particularly LCD. He responded by saying: "My errant youth ended a long time ago."
When asked to further his answer, the American entrepreneur only said: "That means there were things I did under the age of 25 that I ended up not doing subsequently."
Bill Gates now stands as the top 2 richest individuals in the world, according to Forbes.
Aside from his vocal support for democratic ideals and causes, the Hungarian-American billionaire George Soros is also a faithful supporter of the legalization of marijuana. In fact, since 1984, he has been injecting more than $80 million of his money to various alliances and networks for the advancement of the legalization of marijuana.
Although he said he finds no use for drugs, the prominent international investor admitted he once tried smoking cannabis.
"I tried marijuana and enjoyed it, but it did not become a habit and I have not tasted it in many years," Soros said in an interview.
As a well-known humanitarian, George Soros believed that the marijuana laws are doing more harm to people than good.
"The criminalization of marijuana did not prevent marijuana from becoming the most widely used illegal substance in the United States and many other countries. But it did result in extensive costs and negative consequences," he asserted.
Perhaps, we can all agree that no other CEO could top the grand stature of Steve Jobs when it comes to the public realm. After all, who would forget the genius mind behind the Apple gadgets? In 2010, he was hailed by Forbes to be the 17th most powerful person. And even when he succumbed to cancer in 2011, he was still regarded as one of the leading pioneers of the microcomputer revolution.
Prior to his death, Jobs' involvement in recreational drug use is not a secret to the public. In fact, he was even able to give a talk about his drug experiences, particularly with LSD and marijuana. During the interview, the Apple Co-Founder expressed that his use of LSD was one of the "two or three most important things" he ever did in his life. He also said he and his friends used to smoke marijuana and eat pot brownies for some time before. For Jobs, the reason behind his marijuana usage stems from the relaxing effect the plant provides, along with its creative significances.
Today, Steve Job's legacy continues to affect the computer, wireless, and even cannabis industries.
After his death, Daniel Kottke, an old friend of Jobs' told CNN that Jobs' experiments with drugs stopped with the dawn of his company, Apple.
"Once Apple started, Steve was really focused with all of his energy on making Apple successful… and he didn't need psychedelics for that," he explained.
Conclusion:
Surely, the "high" and wealthy will always have their own ways to stay on top. From CEOs, politicians, sports personalities, to celebrities, there always comes a broad list of rich people who find leisure in the company of the green plant.
Who among these people do you fancy sharing a joint with?