How to Make it Big in the Cannabis Industry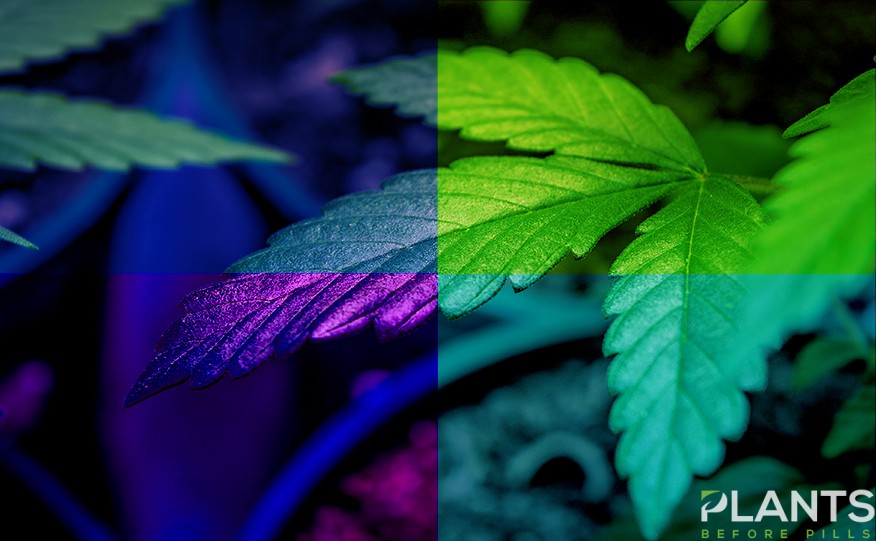 Success in the world of marijuana is now more accessible to more people, especially for those who are truly passionate about the plant. Part of this can be attributed to the growing demand for legal marijuana. Market studies even predict that spending on the marijuana industry will continue to grow. It is foreseen to reach a whopping $31.3 billion by 2022. Because of this, more and more individuals are planning to jump into the fast-growing market.
Feasible Marijuana-Related Opportunities
If you are looking for ways to make it big in the industry, then you should definitely check out these feasible opportunities.
Apply for Jobs in the Industry
One of the best ways to enter the community is by working in a cannabis-focused business. Because of the still increasing demand for this plant, more and more entrepreneurs are striving to supply the public's request. In fact, this sector has been one of the greatest job generators in the country. Just last year, the marijuana community added over 64,000 cannabis jobs which shows a whopping 44% increase.
With such optimistic numbers, it is definitely worthwhile to consider working in the industry. There are a variety of opportunities when it comes to the cannabis industry. You can work as a budtender who works directly with dispensary clients, much like what a bartender is to bar customers. Working as a grower, trimmer or harvester at a cultivation site is also a viable option for those with a green thumb.
Other opportunities you should consider also include cooking cannabis-infused dishes, packaging products and delivering clients' orders.
Provide Ancillary Services for the Industry
Aside from jobs directly dealing with the plant, professionals from other sectors are welcome and needed in the cannabis industry. Businesses are in need of warm bodies not only in production sites and dispensaries but also in the back offices. How do you think businesses are able to manage their finances without accountants? You can also work as a graphic artist, cannabis writer, developer and marketing specialist for cannabis-related clients.
If working as an employee or as an individual service provider does not sound that much appealing to you, then you should definitely consider launching an ancillary cannabis company. These are businesses that specifically cater to marijuana-focused companies. The scope of these businesses is wide, giving you a whole lot of ideas to choose from.
When deciding what your prospective business should specialize in, it is important to consider your expertise. Are you currently a legal practitioner? Perhaps you want to focus on marijuana laws and build a firm that specializes in this area. Do you currently run a security company? You might want to cater to the security needs of cannabis dispensaries.
There is a lot you can do when you choose to launch an ancillary business. The only challenge is whether you pick the right option at the right time.
Establish Your Own Cannabis Business
So, you may be interested in working directly with the plant, but you do not want to run an ancillary business. The most obvious choice is building your own marijuana-focused business. This lets you truly become a cannabis entrepreneur which is a great thing, especially if you plan to fully immerse yourself into this industry.
Those who have a background in culinary arts might want to try their hand in running cannabis edibles production business. You can experiment in various food containing cannabinoids CBD, THC and even actually buds. Your choices can range from chocolates, baked goods, candies, and even full-blown meal courses. If you have the means, skills and knowledge, you can even dive into the production of marijuana products such as CBD oil, vape pens and capsules.
If production is not your thing, then you might want to look into distribution options. You can establish a brick-and-mortar dispensary which will allow you to sell products to clients. If you want to take it one step further, why not launch an online dispensary complete with shipping services? This way, you are providing a worthwhile service to medical marijuana patients and enthusiasts alike.
Other great business ideas include cafes and restaurants.
Set Up a Cultivation Site
Hardcore plant lovers can definitely make it big in the industry by growing their own plants. If you are one of these people, then you should be ready to dedicate a space for your farm. You should also be prepared to capitalize on various things including seeds, pots, equipment, and utility.
Keep in mind that you can optimally grow these plants under specific conditions. This includes adequate lighting, watering, ventilation and spacing. Expert growers will tell you that vigilant monitoring is one of the best ways to track the growth of your plant. You want to make sure that they are at the right temperature and humidity, as these can affect the growth of the buds as well.
To ensure that this venture goes successfully, you might want to take classes or do enough research on growing the plant.
Invest in High-Yield Marijuana Stocks
Those who are into market trading might want to invest in cannabis stocks. Because of the demand growth experienced by the sector, more and more investors are taking an interest in such businesses. Likewise, more companies are becoming successful in the trading area.
As such, you need to watch out for the best marijuana stocks in the market. According to various companies will begin offering initial public offerings (IPOs). Purchasing shares from these entities gives you the opportunity not only to own part of the company but also to earn from them. You can earn through dividend payments or by trading your share.
Keep in mind that timing and luck play a huge role in market trading. This is because while stocks are high-yield investments, they are also highly volatile. This means that their values can fluctuate frequently and that a high-value share can become low-value in just a short while. So, make sure to keep your eyes on your investment and you will do great in cannabis stocks trading.
Events that Help You Explore Marijuana Opportunities
If you are intent on joining the sector, there are a few things you can do to find the best opportunities. Check them out below.
Cannabis Expos and Festivals
One of the best ways to learn more about the industry and the numerous opportunities it brings is to attend events such as the California Cannabis Business Expo, Canna Grow Expo and Hemp Fest Canada. These events bring together many entrepreneurs and businesses in order to show off what they have to offer.
Those who have been growing some plants for their personal consumption might want to join competitions to see how their breeds will fare. One of the most prominent contests is the High Times' Cannabis Cup in South and North California, Denver, Michigan, Seattle, Amsterdam, Detroit and the Bay Area. In fact, there is an upcoming Cannabis Cup in Oregon.
These events give you the chance to show off your growing and breeding skills. Who knows, you might even win, which can be a free marketing opportunity for your buds!
If you have been working professionally in the sector, you can join various summits. These conferences serve as a venue to discuss social, cultural, political and legislative impacts of the plant. The North American Cannabis Summit, New West Summit and Canadian Cannabis Summit are just some of the conferences you can participate in.
Tips for Launching Your Own Marijuana-Focused Business
Before you dive in and start your career or venture in marijuana, here are some tips you should definitely look into:
Take the Time to Learn About the Plant – Just like any business, you need to do your research about your prospective product. The plant has a long history with humanity and learning about its historical, cultural, social, political and economic importance is the responsible thing to do. You also need to learn about the science of marijuana, including its variety and medicinal effects. This way, you are getting into a business that you truly understand.
Make Sure to Take All Legal Steps – If you are getting into a business, it is important to do it right. You do not want to encounter legal issues in the future, or worse, worry about the legality of your business the entire time. So, see to it that you get the right licenses required to get your company up and running.
Look into Cryptocurrencies and Blockchain Tech – Remember that marijuana, whether medical or recreational, is still not legal on the federal level. This is why many banks are wary of doing business involving marijuana and related companies. Some owners keep their earnings in the form of cryptocurrencies. Moreover, some also use digital cash for transactions, making it easier for sellers and buyers to do business.
Your cannabis career can be the greatest it can be if you choose the right path. So, whether you are planning to work in the industry or join it as a business owner, taking the right steps is always the best way. From learning about the plant to joining contests, there is a lot you can do to jumpstart your marijuana career and eventually make it big in the industry.
Eating or Smoking Weed: Which is better for your health?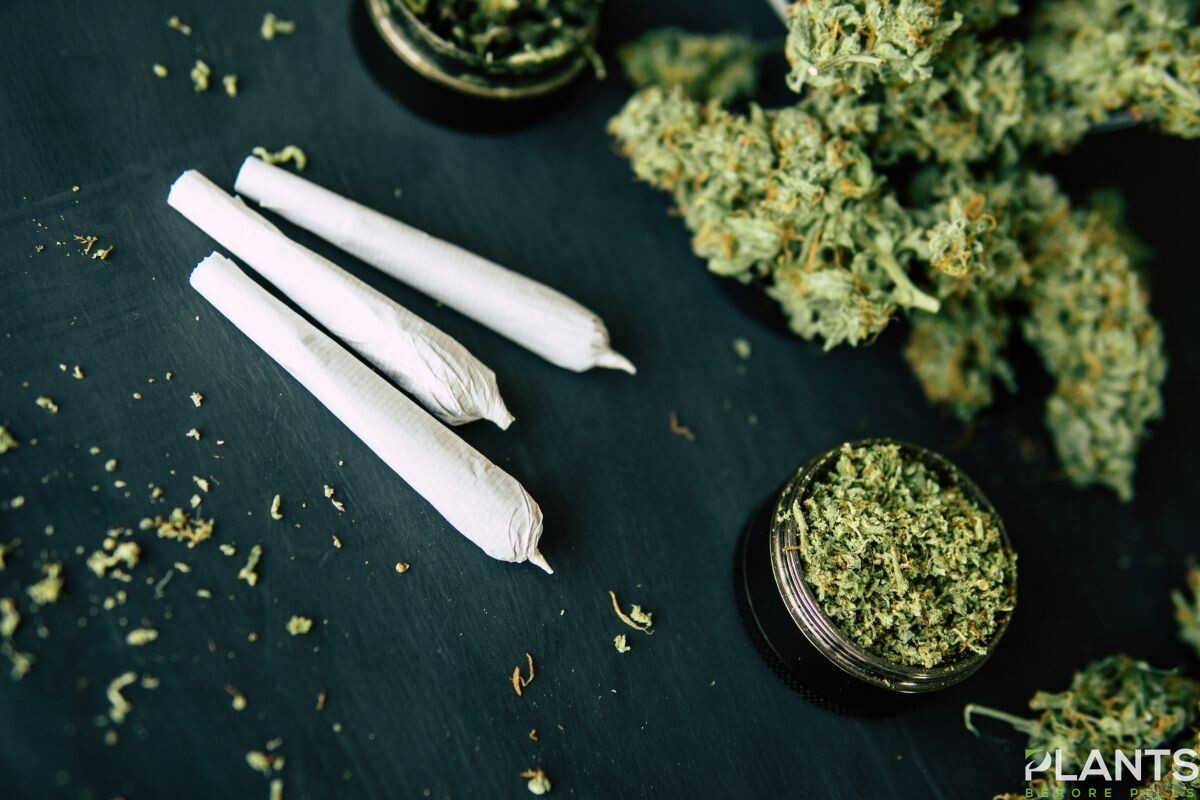 Eating or Smoking Weed: Which is better for your health? Read on to know more
For the longest time, the most popular way to consume cannabis is by rolling it up and smoking it. Years of doing this have shown that this is an effective way to enjoy the benefits of the plant. However, more and more people are now getting into cannabis-infused edibles or food items that contain the flower itself or its cannabinoids.
This is not a new thing especially as ancient cultures have been infusing this plant into drinks and milk for all kinds of purposes such as ritualistic and medicinal. This mode of consumption is also proven to be effective in harnessing the potentials of the plant. The question now is, which of these two methods is better for your health? Let's see what is known about Eating or Smoking Weed.
What We Know About Smoking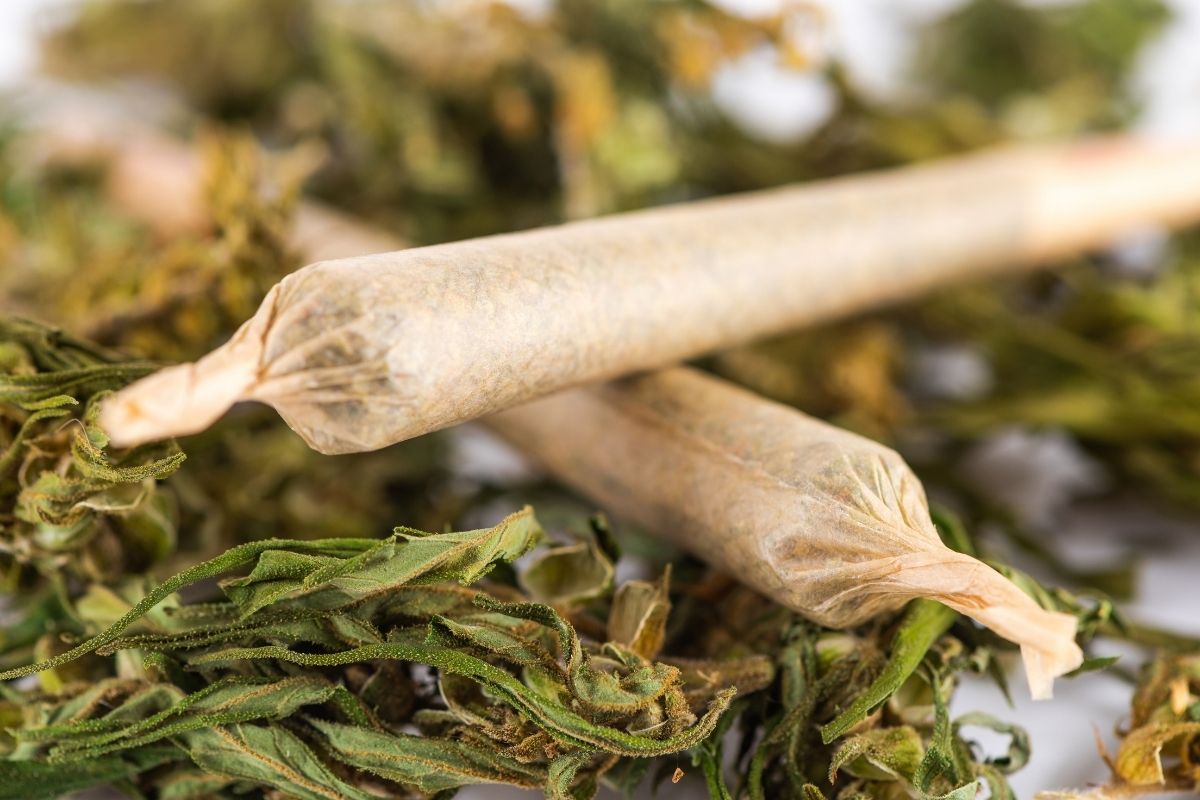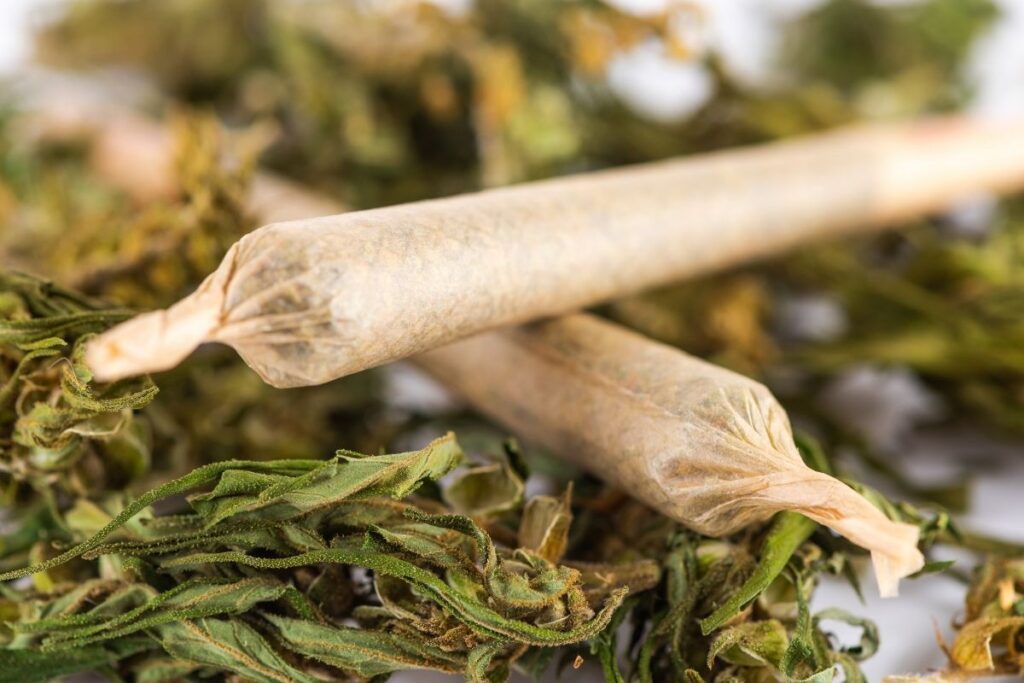 Smoking cannabis brings you the plant's effects through your lungs, which are then transferred into your bloodstream. Hence, it = takes less time to take effect. In fact, you can feel its effect within seconds to a few minutes.
The thing about this method is that it burns the dried flowers which you then inhale. According to studies, smoking cannabis may have less atrocious effects on the lungs compared to smoking tobacco, but the risk is there nonetheless. It may not have links to lung cancer, but studies show that it can be linked to worse coughs and more frequent chronic bronchitis attacks.
Is Vaping Any Different?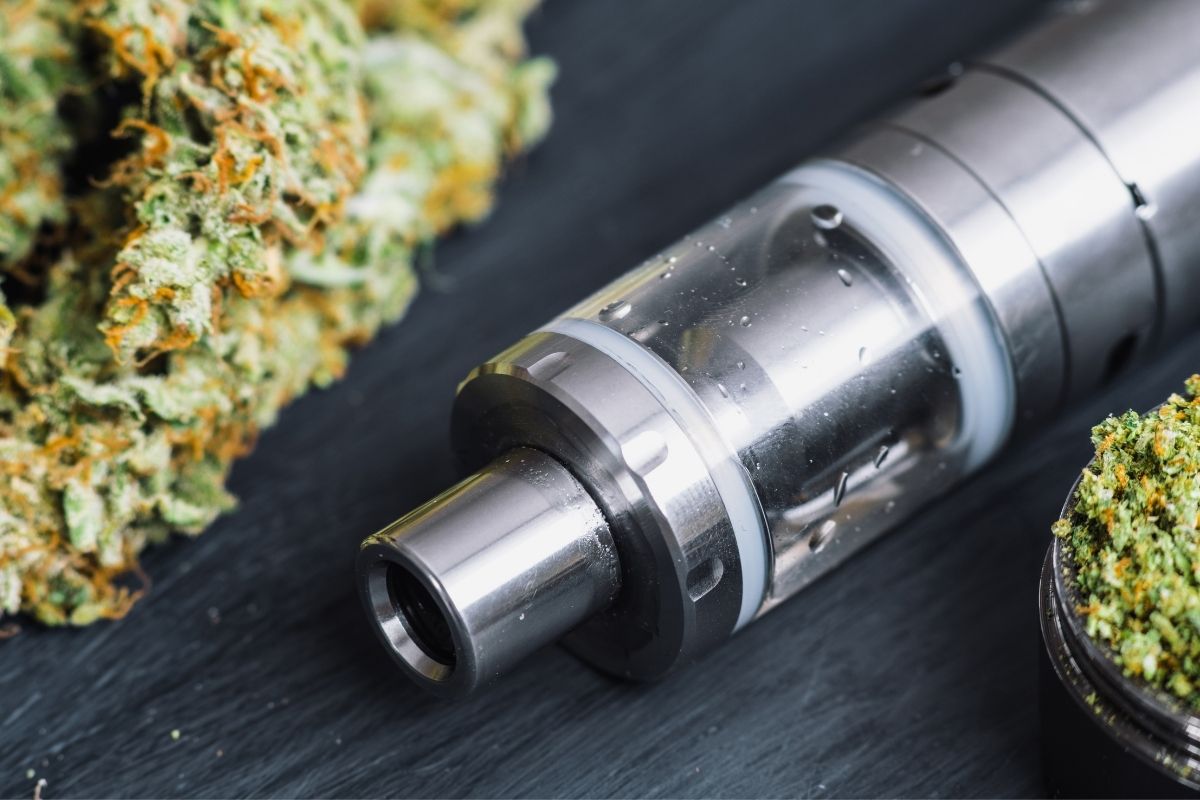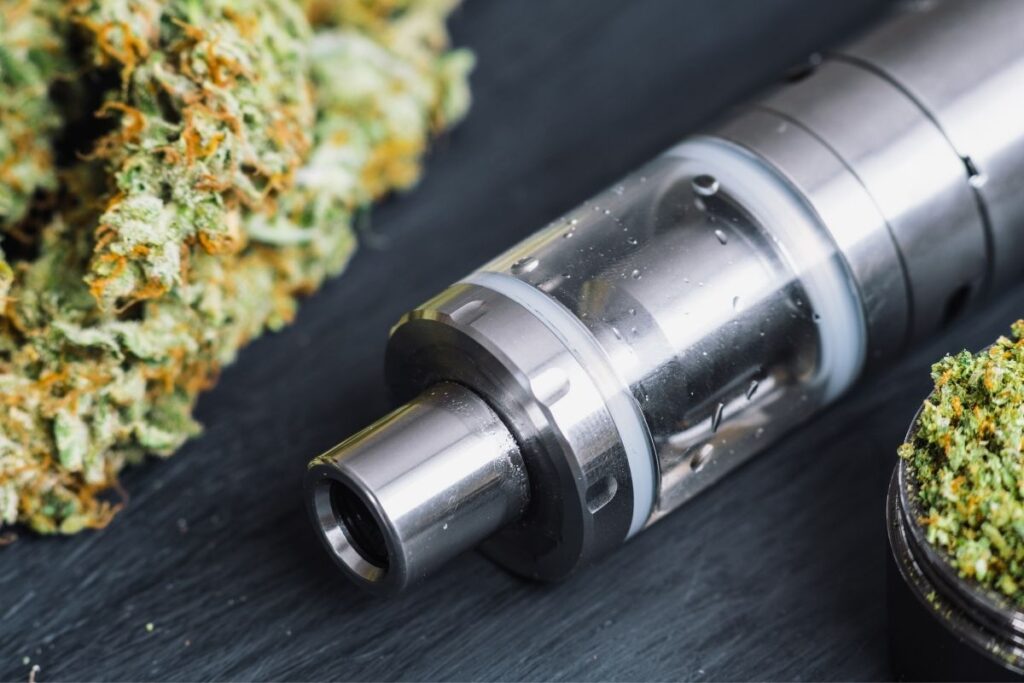 With cannabis and tobacco smoking, many think that vaping is a better alternative, and if we only look at the mode of transferring the cannabinoids into the system, it definitely looks like it. Basically, what vaping does is it heats the e-juice to vaporize it, then you inhale the vapor, it reaches the lungs, then transferred into the bloodstream.
Back then, little is known about the effects of vaping, especially as it was just starting to gain traction, However, recent studies show that vaping can have adverse effects on the respiratory system, specifically severe lung injuries called EVALI or e-cigarette, or vaping, produce use-associated lung injury.
What Sets Edibles Apart?
Those who are looking for a less risky choice should take a look at what edibles and drinkables have to offer. This mode of consumption provides effects by eating or drinking. The cannabis passes through the digestive system in order to reach the bloodstream and the brain. This takes a long time to effect, usually around 30 minutes to two hours.
The thing is, ingesting provides a more intense effect as the potentials are intensified when the liver processes the cannabinoids. You can also experience the peak longer, typically up to four hours, whereas smoking only provides the peak for only 30 minutes.
So, is Eating Weed Better for Your Health?
Given the harmful effects of smoking in general, eating cannabis is the healthier choice. This option also lets you make the most out of your cannabis flowers. Just make sure you have the time and patience to wait for the effects and for it to wear off, and you are good to go.
What Parents Should Know About CBD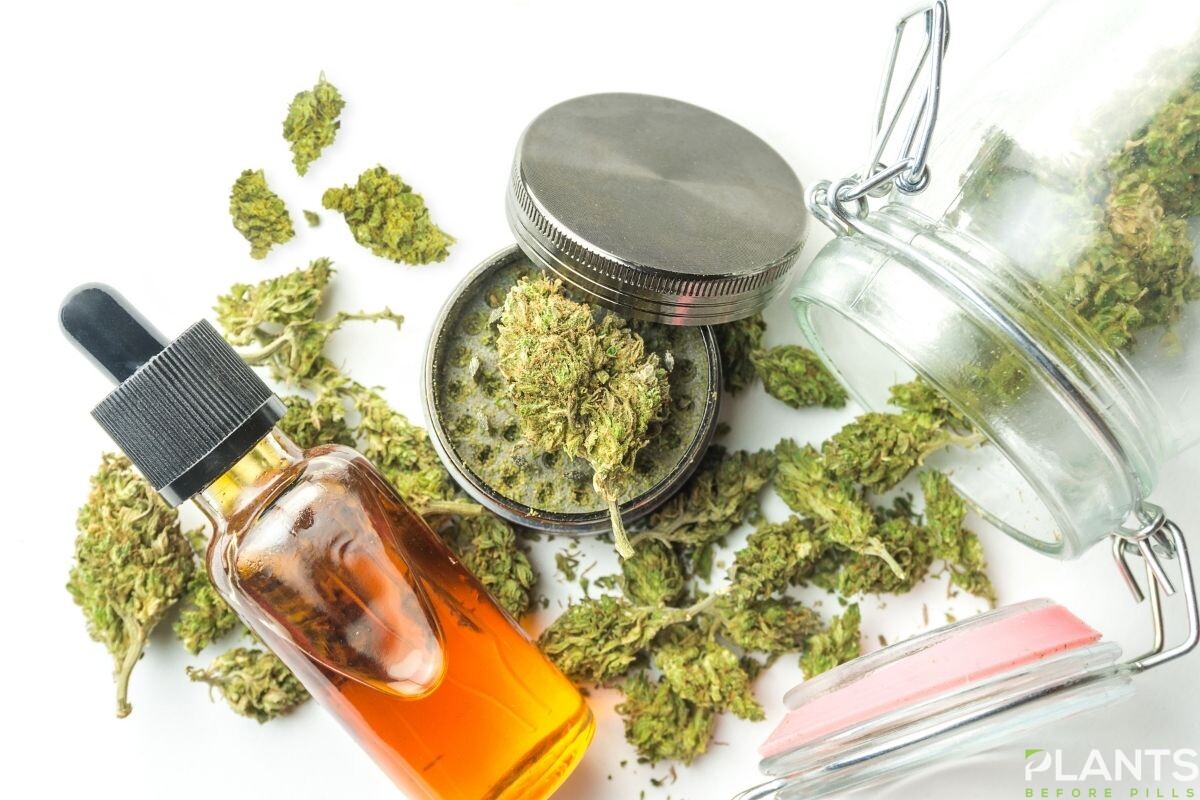 Cannabidiol (CBD) is known for its medicinal properties including its effects on the reception of pain, mood, energy, and overall health of the consumer. Because of this, researchers have taken interest in finding out its effectiveness in treating juvenile medical conditions.
The good news is the Food and Drug Administration has approved a drug with CBD as the main ingredient for treating a rare form of epilepsy. This medication is called Epidiolex and it an oral solution for seizures known to occur in two types of rare and severe epilepsy namely Lennox-Gastaut syndrome and Dravet syndrome.
As Lennox-Gastaut syndrome has serious effects on children's development and Dravet syndrome emerges during childhood, this drug is often administered to children. Other juvenile medical conditions that showed positive responses to CBD include behavioral conditions, perinatal brain injury, and neuroblastoma.
If you are a parent whose child suffers from these medical conditions and you are interested in seeing what this cannabinoid has to offer, here's what you need to know.
Is CBD Legal?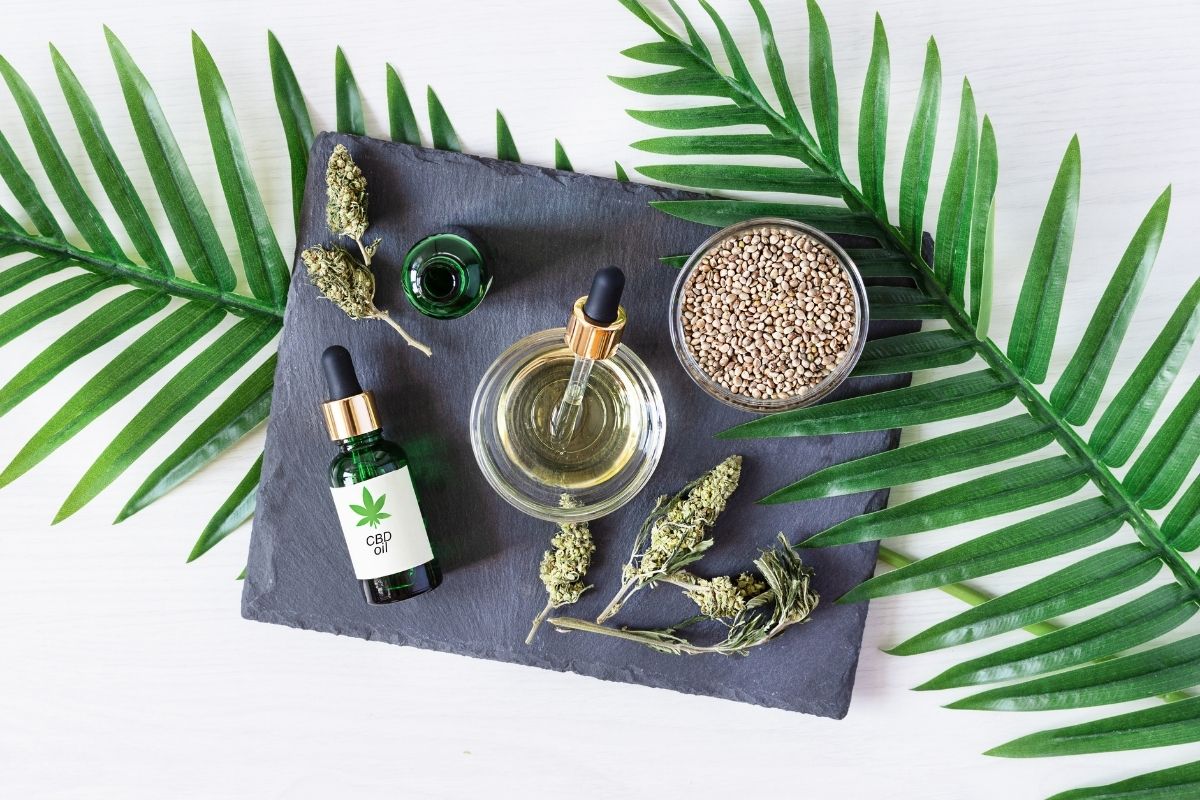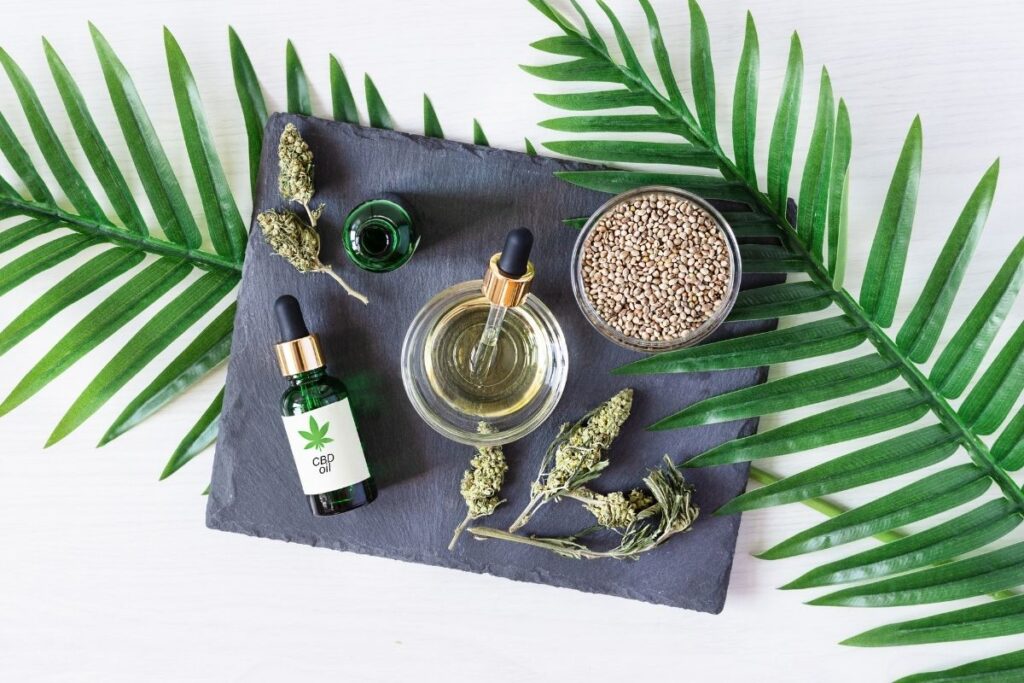 The first thing that comes to mind when looking at any medical solutions related to cannabis is its legality. As a parent, you want to know that you will be implementing treatment aids that are sanctioned by the government.
As mentioned, the FDA has approved Epidiolex as a treatment for rare forms of epilepsy, giving merit to claims that this cannabinoid can address seizures. In fact, there are a lot of studies that show how effective CBD not only in treating seizures, but also inflammations and pain thanks to its interaction with the body's endocannabinoid system and CB1/CB2 receptors in different systems of the body.
CBD also shows potentials in treating mood and behavioral disorders, pain relief, and addiction. However, it is important to note that Epidiolex is only an approved medication composed of CBD, and other CBD products that you can typically buy in stores or dispensaries have not been approved as treatments.
When to Give Kids CBD
Being a responsible parent, you want to make sure that you only give your child CBD products or CBD medications upon getting a prescription from their doctor. This is important especially if your child has been taking other medications, which can interact with other substances that enter their body. By consulting their doctor, you are sure that giving this cannabinoid to your kid is under professional medical advisement.
Some Reminders About Kids and CBD Products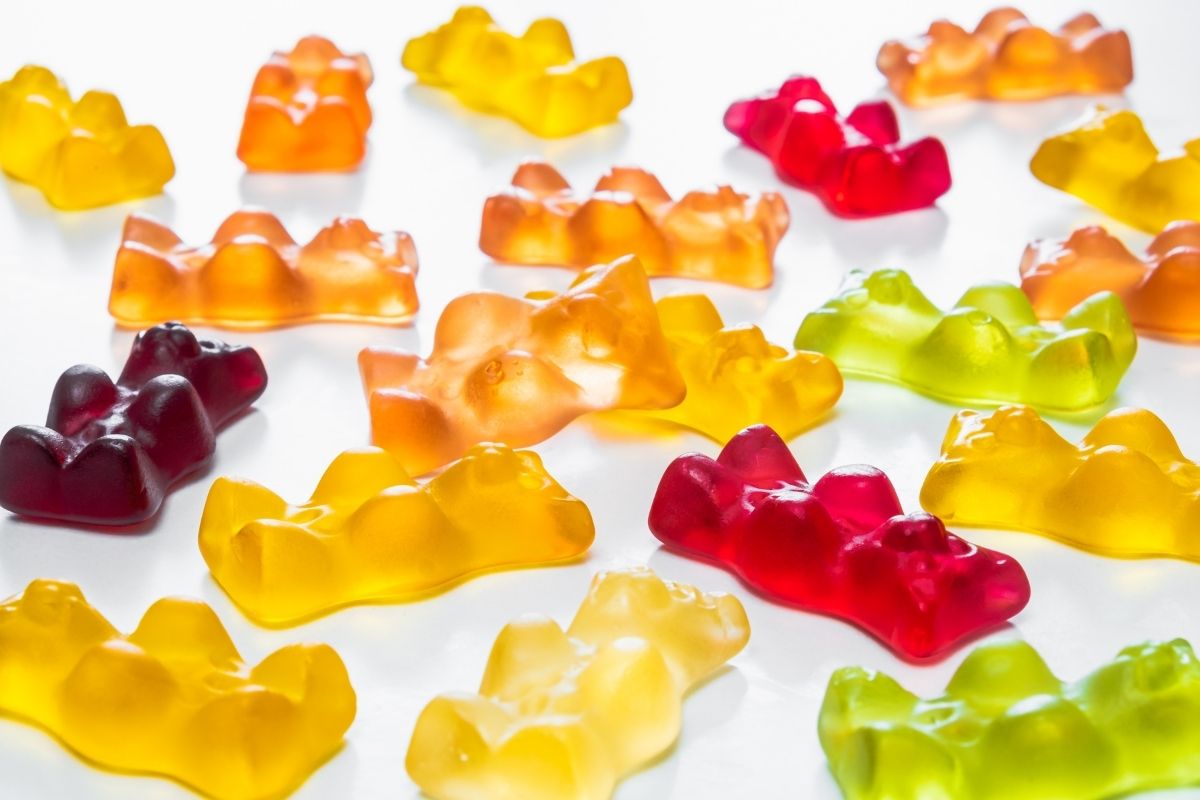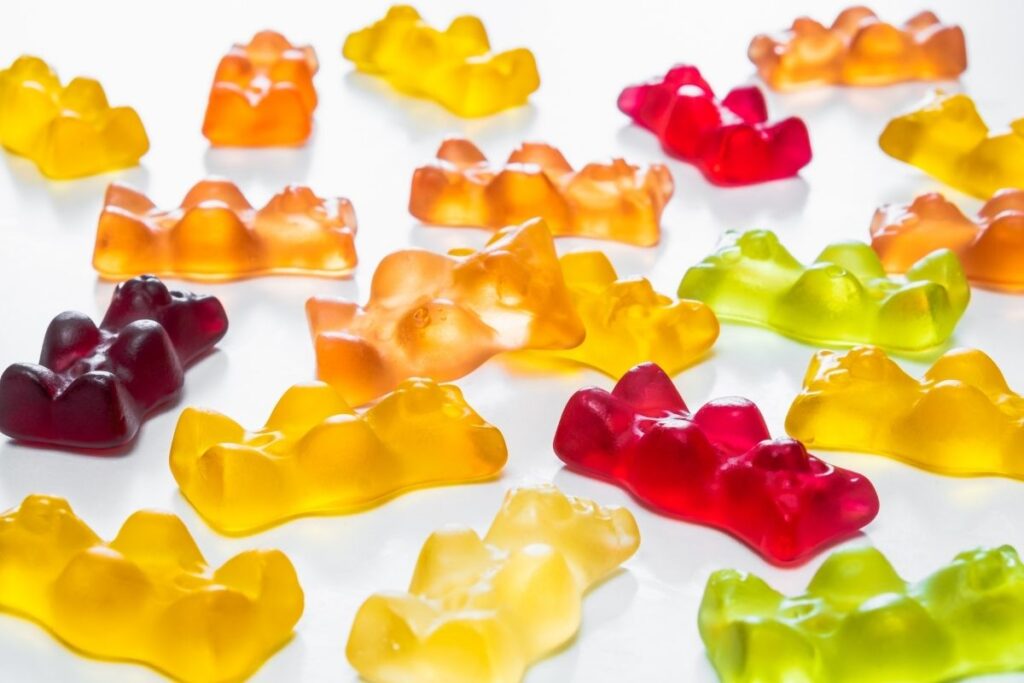 If you or anyone in your family has been consuming CBD products, you want to make sure that they are stored out of reach of children. Some products, such as gummies, can be attractive to children and may look like regular gummies to the unwitting eye.
Another thing to remember is that every substance reacts differently to different individuals, which means that the effects of CBD on one person can vary in another.
Conclusion
Children can benefit from the advantages offered by cannabidiol and it is up to parents to seek treatments involving this cannabinoid. With proper advice from physicians and pediatricians, you can consider this route to treat your kid's medical condition.
Cannabis: Its Contributions to Culture and Lifestyle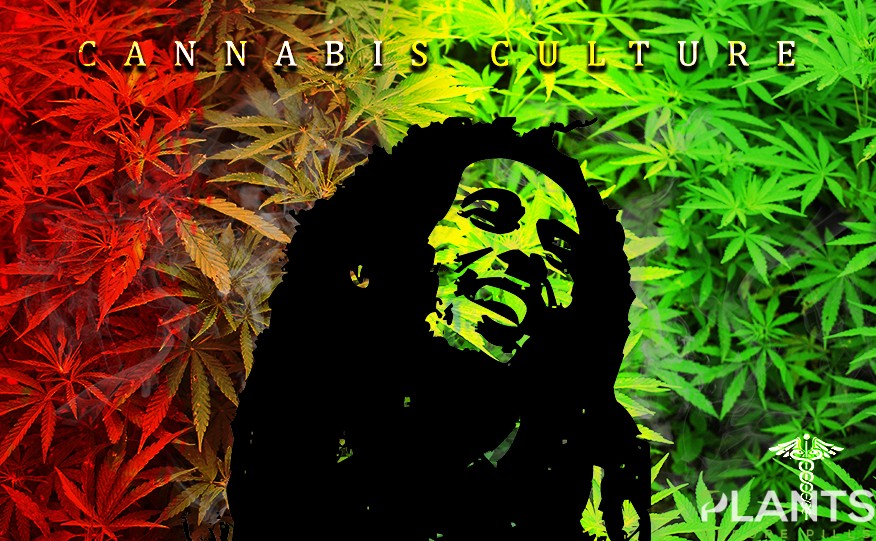 Millions of people around the world have been enjoying marijuana since the 50s, but for those of us who are new to the game, knowing more about cannabis living is a great first step. After all, nothing beats practice informed with knowledge. There are so many great resources out from cannabis books, articles, and even cannabis video websites to learn from. So, without further ado, here's what you need to know about cannabis living and its contributions to culture and lifestyle:
A Brief Background on Cannabis Living
With marijuana becoming mainstream only in recent years, you might think that the beneficial uses of this plant are a new discovery. However, did you know that our ancestors used this plant for a wide variety of purposes? From farming and industrial to arts and recreation, humans valued the plant throughout our history. Processing fibers of hemp allowed our ancestors to create textiles, papers, ropes and plastics. Studies show that before the use of cannabidiol oil, some significant historical figures utilized this herb for spiritual and creative purposes.
From the hippies of the psychedelic 60s to the new generation's hipsters, smoking marijuana has been a part of countercultures around the world. In fact, the term '420' came to be because of a group of high school kids' code for "let's meet up at 4:20 to smoke weed." The group of boys, known as The Waldos, were going against the grain by smoking this wonder plant. This was in 1971 and the term stuck until today, only containing a much more mainstream and inclusive meaning.
Now that marijuana is becoming accepted in many parts of the globe, the plant can cease being a counterculture element and start being part of the mainstream. Today, a whole lot of subcultures across the world throughout the years have some level of marijuana use integrated into their respective ways of life.
What's more fascinating is even non-marijuana users are aware of and acknowledge the celebration of Weed Day. Come April 20, you see thousands of people (enthusiasts and non-enthusiasts alike) greeting one another with a hearty "Happy 420!"
The Influence of Cannabis in Culture
Aside from creating their own personal holiday, enthusiasts have enjoyed a taste of marijuana in culture as well. A lot of creative works can thank marijuana for their existence. Studies show that this plant plays a role in the creative process, making it a viable source of inspiration for artists.
In Literature
A good number of literary works were written while the authors were under the influence of marijuana. This includes Les Miserable, a literary masterpiece writer Victor Hugo, who was a member of Club Des Hashinchins a group of enthusiasts who used the plant during some of their meetings. This club also includes other writers such as Alexandre Dumas, Charles Baudelaire and Honore de Balzac.
In Music
Perhaps one of the most popular parts of the cannabis culture is music. From Noble Prize awardee Bob Dylan to Panic! At the Disco's Brendon Urie, there certainly is a lot of musicians who get their inspiration from this plant. In fact, Dylan has a song saying that "everyone must get stoned." Meanwhile, Urie, who has ADHD, is a medical marijuana card carrier.
Aside from individual artists using this herb, there is an entire music genre that highlights marijuana. You guessed it: it's Reggae. Originating from Jamaica, this genre is said to support the herb. Many Reggae musicians tackle this herb in their songs. Bob Marley even worked to develop a marijuana brand called Marley Natural.
Other cultural aspects that marijuana has penetrated include fashion and design, especially with the rise of cannabis-inspired fashion labels such as Sundae School. There are even retailers now that offer marijuana accessories like a marijuana ring and weed necklaces.
The Role of Cannabis in Lifestyle
Aside from its prevalence in culture, marijuana also plays a great role in lifestyle. It has created a niche in many markets including medicine, beauty and health aids. Many people have incorporated this herb in their everyday routine, proving its potential as a lifestyle plant.
As an Addition to Medical Treatments
When it comes to medicine, cannabidiol is the cannabinoid that comes to mind. This compound is known for its properties that help alleviate pain, inflammations, and spasms. Moreover, it is also found to be valuable in addressing tumors and treating cancer patients. Patients who suffer from cachexia, nausea, and vomiting due to cancer t­­reatments are given CBD for relief.
As a Sleep Aid
For individuals without debilitating conditions, but who suffer from difficulty in sleeping, this plant is also a viable treatment. Insomnia sufferers who have trouble sleeping but can only get disturbed sleep can take CBD oil to induce a restful slumber. Moreover, this compound is great for boosting energy, so it gives a more energized feeling upon waking up.
For Stress Relief
Whilst CBD is great for helping people with sleep problems, THC is known for its psychoactive effects. This makes it a great stress reliever at the end of a long work week. Moreover, it can also help treat mental and mood disorders including depression, PTSD, anxiety, and other similar conditions.
Cannabis Beauty
Lastly, with the herb's various medicinal benefits, more and more cosmetic products now have the plant as an ingredient. This is a brilliant idea, especially as this plant has regulating properties, making it perfect for moisturizing dry skin and controlling oily ones. Moreover, its anti-itch, -pain, and -inflammation properties help cannabinoid-infused beauty products treat skin conditions such as acne, eczema, and even psoriasis.
How You Can Live the Cannabis Life
As the plant becomes more mainstream, especially in light of the legalization in various parts of the world, many people are now free to pursue the cannabis life. In fact, hundreds of dispensaries have popped up to make marijuana products more accessible to more people. So, if you are eager to join this culture and lifestyle, here's the best way to do so:
Start with Tinctures
Not everyone is comfortable with straight-up consuming dried buds. For those wanting a milder and less adventurous entry to the cannabis world, tinctures are your best bet. Basically, these are hemp oil packaged in bottles with droppers for easier and controlled use. You can consume this sublingually or by placing a few drops under your tongue and wait for it to take effect.
Tinctures are great for various medicinal and recreational purposes because you can get pure CBD oil or one infused with THC oil. This gives you the option to take advantage of CBD's medical properties or to use THC for its psychoactive effects. With these products, you can easily use cannabinoids for pain relief, anxiety treatment, and sleep aids.
You might be thinking, "How is this a more beginner-friendly product?" Aside from their simple use, cannabinoid oils can be mixed with various food and drinks. You can simply infuse your dishes or beverages with this oil. From savory food such as pasta to baked goods such as cookies, infusing your recipes with this is surely a great way to start.
Get a Taste of the Real Thing
Once your taste buds get accustomed to the weedy taste the oils can give, you might be more comfortable with giving dried buds a try. However, don't be too overwhelmed by the sheer number of strains you can choose from. There are hundreds of varieties available in dispensaries, each having its own unique properties. Some have high CBD contents, while others have more THC. Some have the usually weedy smell, while others have more pleasant aromas. So, if you ever get overwhelmed, just get help from the budtender present at your local dispensary.
If smoking is not your thing, you can certainly make use of your dried buds in many other ways. Those who liked the ease tinctures bring might want to make their own cannabis oil, especially as cannabinoids bind to fat pretty well. You can also use your leaves to make pesto sauce or incorporate these into baked goods.
Explore Your Options
One of the best things about marijuana legalization is that companies now have the liberty to develop cannabis-infused products. This escalated the number of products to hundreds of options. From CBD vape oil to gummies, you now have the option to ingest this herb in many innovative and fun ways.
You can blend in with vapers by grabbing a vape pen and loading it up with cannabis juice. Moreover, you can grab a non-alcoholic hemp wine and beers to enjoy the beverages without the effects of alcohol but with the goodness of marijuana. If you want to get a fix of this herb without getting suspicious looks, you can simply pop a cannabis-infused gummy in your mouth and get a delicious dose.
Cannabis has made its way into culture and lifestyle, making it a more prevalent option in the mainstream market. With thousands of marijuana products you can choose from, you can start living the pot life right now. Who knows, you might even get to give your own contributions to culture and lifestyle. Now, that would be a great way to live a fulfilling and enjoyable cannabis life!