Amazing CBD-Themed Halloween Party Ideas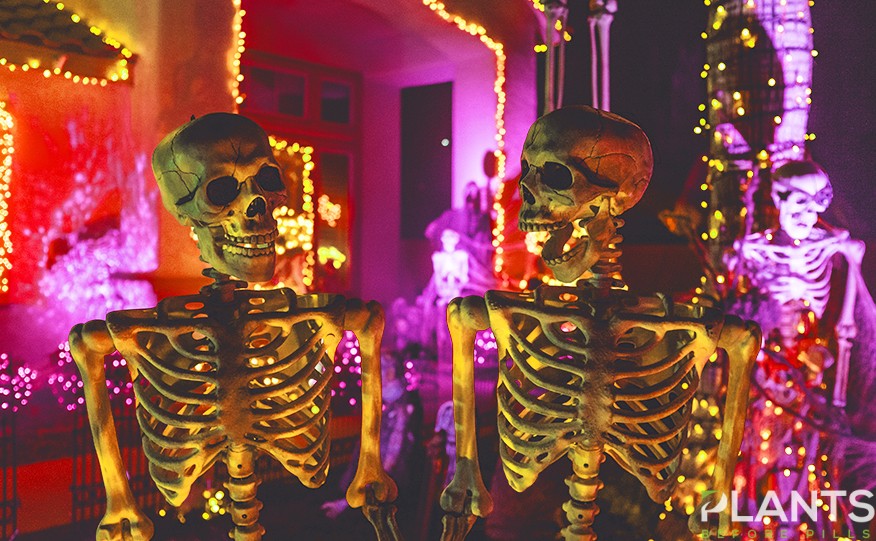 Ah, Halloween. From trick or treats, costume parties, spooky stories, to pumpkin carvings, there comes a broad range of things that make this holiday extra special.
This year, as you prepare for the grandest Halloween party ever, we have compiled a brief guide as to how you can take your holiday celebration into the next level with a little help from CBD.
 CBD-themed Halloween party Tips
Prepare your cannabis-inspired costume
First things first: Every Halloween party wouldn't be complete without some awesome costumes to highlight the occasion! That's why, before you send out tons of invitations to your family and friends, it is important to decide on what costume you're going to wear first. Since you've already decided you'll go along a CBD-inspired theme, it's best to get a costume that will emphasize your chosen motif.
Whether you want to be a spiky, green monster or a reimagination of your favorite "high" icons, it's all up to you. Sit on your thinking chair, conceptualize who you want to be for the party, and be ready to turn that idea into practice.
Look for the best edibles you can serve
What better way to celebrate a CBD-inspired party other than with tons of CBD edibles on the table? From gummy bears, beverages, brownies, to other CBD edibles available online for sale, there comes a broad range of options you can store and serve for your guests and loved ones.
To make the party even more special, try searching for easy-to-make cannabis recipes that you can add to your servings. Whether it be cookies, candies, bread, or other possible CBD delights, it's up to you. You can even download a CBD food recipe app on your mobile or simply browse through the internet for some accurate guides.
However, to ensure a safe and responsible celebration, make sure that no kids under 21 years old are at the party area when you serve these delectable delights.
Prepare the right playlist
What's a party without some music? Since you're all set to host an incredible CBD-inspired celebration, your playlist during the party must help add up to the fun and thrill everyone is experiencing.
To ensure that everything goes well, it is important to create a fun, moving, and catchy playlist filled with songs that best match your chosen theme. Look over the internet! Listen to the songs of the most popular musicians who are known to be marijuana enthusiasts. Picture the event in your head. What songs do you think the best suit your ideal party ambiance? Download all of them and create a playlist that is sure to wake up the "high" spirit in your party guests.
Of course, every party must have a program. Try to create a list of fun activities you and your favorite pals can do with CBD. From getting on a video game competition, film showing of the most thrilling Halloween films, mind games, and even wild activities, there surely comes a broad range of possible activities you can add to your program.
Although CBD can't give you that "high" sensation associated with THC, offering your guests a few sets of fun games and activities could already do the job.
Are you ready to celebrate Halloween in the grandest way possible? With the right guide, an imaginative mind, and the right dose of CBD, you are sure to come up with a fun, thrilling, and memorable CBD-inspired Halloween party.
What else are you waiting for? Ready your costume, learn the best CBD recipes, prepare the most awesome playlist, and conceptualize the right set of games and activities to welcome the best holiday party yet.
Celebrating World Philosophy Day with Cannabis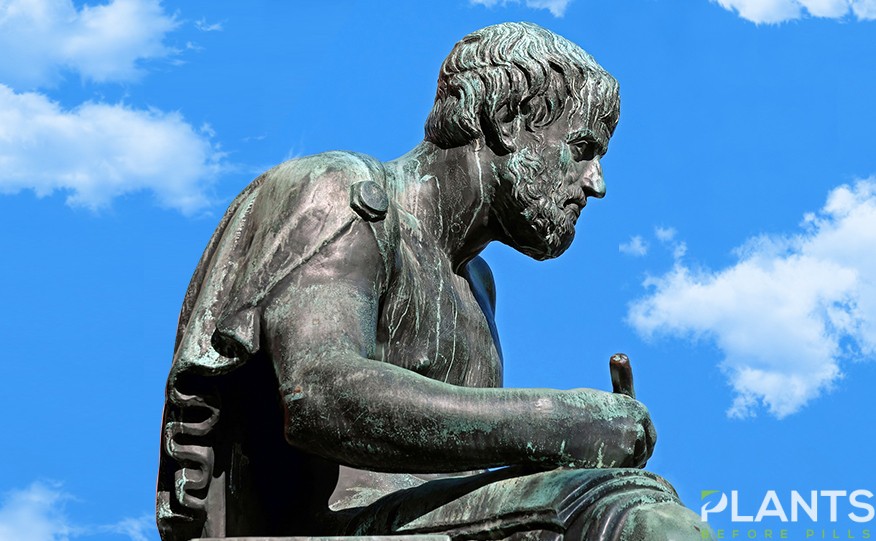 For some people, philosophy is one of the most important branches of the humanities as it helps shed light on virtually everything under the sun. Because of this, some take philosophy classes and get philo degrees, while others read and practice it during their own free time. If you appreciate what this field has to offer, you might want to commemorate World Philosophy Day in the best way you can.
Celebrated every third Thursday in November, World Philosophy Day has been observed since 2002. This year, people will be taking part in its celebrations on November 21. Cannabis enthusiasts might want to participate with no other than our beloved plant. Curious as to how you can use cannabis to practice philosophy? Here's what you need to know.
Why Celebrate Philosophy Day with Cannabis?
As an enthusiast of both cannabis and philosophy, you probably know that the plant can help you focus and have a clearer and relaxed mind. However, it is important to know how it can do so. Let's start by talking about the human body. Our body is equipped to process marijuana and its cannabinoids.
Why? Because we have a system to absorb and use the chemical compounds contained by the plant. In fact, our body even produces its own cannabinoids. This is why we are able to reap the benefits the plant has to offer. Now, these compounds interact with receptors placed in different systems in our body. There are cannabinoid receptors in the nervous, digestive and immunes systems. When cannabinoids bind with these receptors, we are able to feel the effects.
For philosophizing, the cannabinoids cannabidiol (CBD) and tetrahydrocannabinol (THC) can help improve your experience. The CB1 and CB2 receptors in the nervous system allows us to process THC and CBD efficiently and effectively. THC, which has the psychoactive effects, give users the unique creativity used in spouting what is now called "stoner philosophy." Meanwhile, CBD gives more focused and creative thinking. This is because the compound incites a calm, yet energizing effect, that improves cognitive functions.
How to Celebrate with Cannabis Products
Now that you know how exactly the plant can help make the most out of World Philosophy Day. To celebrate the day with the plant, here are some things you can do.
Gather Your Philosopher Friends
The thing about philosophy is that anyone can be a philosopher (but not everyone can philosophize, as the saying goes). Philosophers used to gather around a table and discuss a wide array of topics. Great philosophers such as Jean-Paul Sartre and Simon de Beauvoir used to sit in Café de Flore with their other thinker friends.
So, if you want to celebrate this day just like how these thinkers did, it is a good idea to gather them and start a roundtable discussion to exercise your minds. Of course, you can have any snack or beverage you want, including cannabis edibles.
Drink CBD Oil-Infused Coffee
When the powerhouse couple Sartre and de Beauvoir gathered with their friends, they usually gathered in coffee shops. In fact, many great philosophers such as Immanuel Kant, Voltaire and Soren Kierkegaard were all coffee drinkers. During your roundtable discussion, why not serve CBD-infused bullet coffee with your friends? This can energize your body and mind even more while giving you a cognitive boost.
You can even drink one while you stay at home and read, write, think and observe. Remember, reading, writing and thinking may be important parts of philosophizing but taking the time to observe is another valuable part of it.
So, sit back, relax and do your thing as you ponder the world's machinations. While you're at it, take the time to prepare a cannabis-infused treat to help you move your thoughts along.
What You Can Expect from Canada's Cannabis 2.0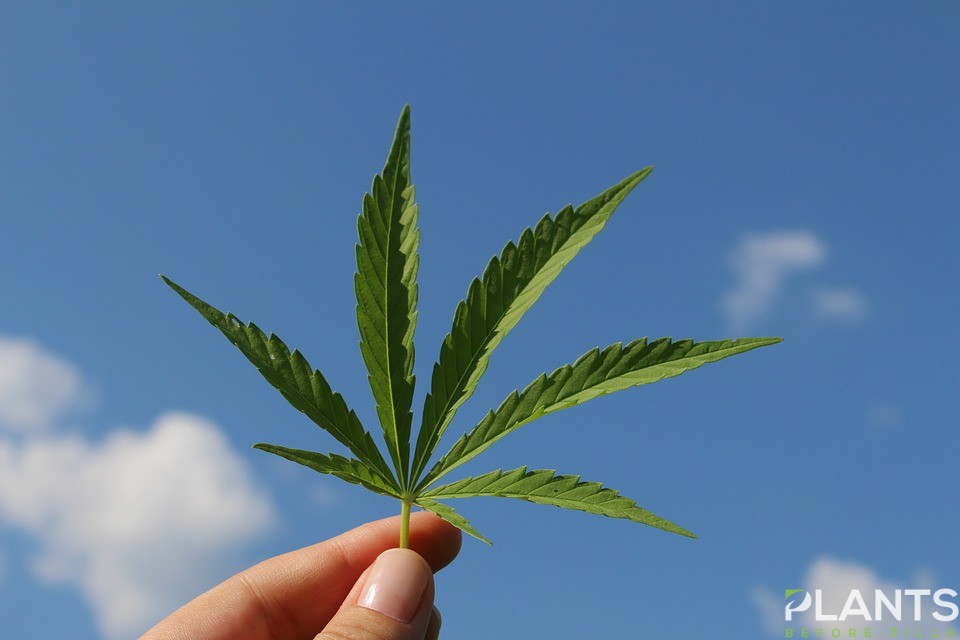 In the past week, Canada entered the second phase of its cannabis legalization. Now, more than ever, the country is focusing its efforts towards improving recreational marijuana for the whole market.
While Canadian regulators were quick to provide input and legislations with using marijuana leaves and CBD products, the government seemingly took some time in coming out with regulations for cannabis-derived products, such as CBD oil edibles, vaping products, and even beverages.
Now that there are new rules in place, individuals who are just getting used to the laws in place might be a bit confused now that there are more products on the market. If you are one of these individuals, make sure to read 'til the end to know what you can expect during the second wave of marijuana legalization in Canada.
What Exactly is Cannabis 2.0?
In a nutshell, Canada's cannabis 2.0 is the second phase of marijuana legalization in the country. In particular, the Canadian government finally approved marijuana derivates into the market. Under this new wave, the market already welcomed a slew of cannabis edibles, CBD extracts, vaping pens and paraphernalia, and beverages. The second installment came one year after the country finally legalized recreational marijuana use.
What Phase 2 Means for Canada
This momentous occasion marks Canada's foray into a wider market and newer product categories available to the public. By exploring this relatively untapped market, Canada's marijuana industry could reach up to a whopping 2.7 billion Canadian dollars.
At the same time, this new venture means more attractive business opportunities not just for individuals in the nation, but also for interested companies who are looking to invest in the country. More than this, the second phase of legalizations brings increased awareness not just to the benefits of using recreational marijuana derivatives, but also to the implications of using these cannabis products as part of daily life.
Things to Expect from Cannabis 2.0
Cannabis Products to Grace the Market
Although it may be quite obvious, it is still worth noting that the Canadian market is slated to welcome more cannabis products onto its already growing sector. Some of the highly anticipated products on the market included edibles, beverages, vaping goods and accessories, and the like.
Though the public will be on their toes in anticipation of new goods on the market, potential customers and businesses alike can expect trepidation when it comes to using vapes, especially after numerous health scares and vaping-related illnesses in various parts of the United States and even Canada. Medical professionals believe that when vaped, marijuana oils could potentially have a harmful effect, which is why further studies in the field need to be conducted.
Different Market Strategies
Individuals who are anticipating new businesses who sought approval from the Canadian health government can expect the employment of different marketing strategies. For example, Aurora Cannabis aims to provide its goods – including concentrates, edibles, and vapes – at a more affordable rate while still preserving its use of high-quality marijuana.
At the core of this company is its expansive range of edibles, with baked goods, chocolates, and gummies taking lead to invite consumers to take part in their offerings. Alongside this, the company maintains that its ability to produce numerous goods and meet market demands will set it apart from other competitors in the field.
Granted the marketability of these goods holds so much potential, audiences awaiting production for these items can expect a delay in public launches. For one, companies who applied for their licenses must wait 60 days to be approved by Health Canada. Not to mention, there are still inspections and assessments to be made within the industry.
Are you ready to watch these historic events unfold? Keep your eyes peeled for new cannabis derivatives and you might just be lucky enough to score one once these roll out in stores near you.
4 Horror Writers to Read While Taking CBD Edibles this Halloween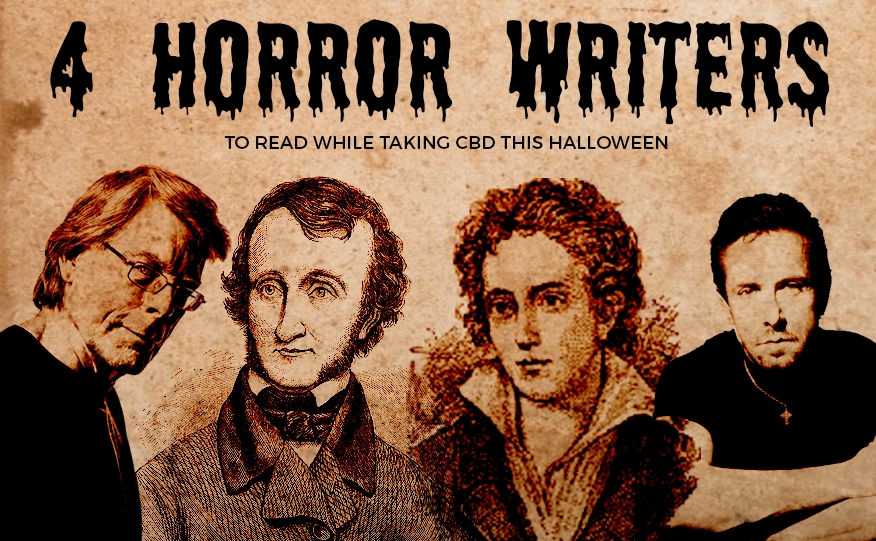 This coming Halloween, you might want to stay indoors with a book in hand as the sound of kids trick or treating emanate from outside the house. If this is what you have in mind for Halloween, you might want to complete the experience by taking CBD. Here are some works you can check out while consuming cannabidiol.
Writers Whose Works Go Well with CBD Products
Edgar Allan Poe
Let's start this list with a pillar of gothic literature, Edgar Allan Poe. Known for his mystery and macabre works, Poe is celebrated as THE writer of the gothic era. His works exude a feeling of terror combined with romantic and supernatural elements. Considered as the best example not only of gothic literature but of the horror fiction genre as a whole, Poe's story titled The Fall of the House of Usher shows masterful use of setting and narration to create an intricate picture of Roderick Usher, his home and how his mind works.
As Poe's works are usually rich in detail, intaking CBD edibles can help readers catch every little element that contributes to his stories. As cannabidiol helps boost cognition, you are sure to observe every little detail of the story that lends to the horror of the story, from the description of Usher and his house to the narrator's account.
Mary Shelley
Famous for her work Frankenstein: The Modern Prometheus, Mary Shelley is another writer you should definitely check out this Halloween. Frankenstein is another notable gothic work that is famous not only because of the elements of horror it contains but also because of the existential question the novel poses.
When you read Frankenstein while taking CBD, you are in for an exciting yet perplexing ride. The cannabinoid is known to boost not only cognition but also creativity, making it a perfect companion for such a thought-provoking piece such as Frankenstein. By taking cannabidiol while going through Shelley's work, you can be in the right mood to answer the question of who the real monster is in the story.
Stephen King
Prolific horror writer Stephen King has churned out a whole lot of stories and novels all with horror themes. From IT and Dreamcatcher to Pet Sematary and The Shining, his stories have become so popular that they have been adapted to movies. King has also written non-horror works such as The Green Mile, The Shawshank Redemption and Eyes of the Dragon.
No horror fan has never heard of King's work. With the sheer number of all his works, including those he wrote as Richard Bachman, you may need mental and physical energy to discover the horrors and delights his works offer. CBD is known to boost energy, which can help you go through one book, and another and another and another.
Clive Barker
Acknowledged by King as "the future of horror," Clive Barker's works are regarded by many as a notable horror author. His stories have been adapted to movies as well, including The Hellbound Heart (the Hellraiser movie franchise), Dread and Candyman.
You might want to sit back and relax as you read Barker's works. From the sadomasochistic creatures from The Hellbound Heart to the horrific stories from the Books of Blood, you are bound to encounter a wide variety of horror-themed ideas laced with trippy imageries. CBD can certainly help you get into a calm yet alert mood, perfect for reading Barker's stories.
Being able to enjoy your night with a great horror book is definitely one of the things you can look forward to this coming Halloween. With the help of CBD, you can enhance your experience and take it to a whole new level.