Poetry and Marijuana – Best Poems To Read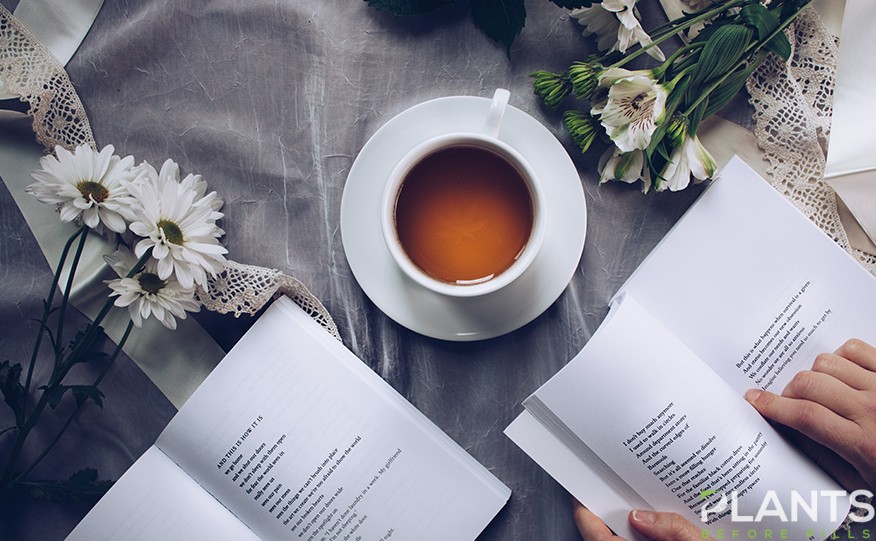 Surely, we can all agree that nothing gives anyone a more beautiful, imaginative, and elevated set of thoughts other than poetry and marijuana.
As explained by William Wordsworth, poetry takes origin from emotion recollected in tranquility. Coming from this definition, we can fairly say that reading some lines with a little help from marijuana can help you reach epiphany a lot quicker than normal.
Here are a few poems that are sure to take you into a romantic flight with the Muse.
Check them out:
A Dream Within a Dream by Edgar Allan Poe
Ever had those high time moments where dreams and reality blur into a grand surreal world? In most cases, taking a few hits of marijuana brings you into a delightful and terrifying ride down madness, illusion, and reflections.
In Edgar Allan Poe's "A Dream Within a Dream," the question of what separates fantasy and reality is laid down with excellent interplay of words and rhythm. Known for his vivid and gothic writing style, excellent command of language, and mastery for suspense and horror, Edgar Allan Poe has managed to create a poem that leaves readers with a haunting question that traverses life, reality, and illusions – "Is all that we see or seem, but a dream within a dream?"
Limits by Jorge Luis Borges
No reader had ever tried to read Borges and had not been blown by the Argentine writer's writing style. For many critiques, Borges writings can often be called intellectual and thick with allusions.
In his poem titled Limits, Borges questions and laments the idea of everything having an end.  Incorporating a rich set of metaphors, philosophy, artistry, and wit, Borges has managed to present a striking piece that focuses on the gradual fading of all that "have been loved by, forgotten by;" by concentrating common language into its most enduring form.
With a good place to sit on, a roll of marijuana, and some nice snacks on the side, Borges' Limits will take you to a world of irregular shadows, blurring sunsets, worn gates, and fading memories.
Witchgrass by Louise Gluck
Considered by many to be one of America's most talented contemporary poets, Louise Gluck offers a precise, sensitive, and lingering poem problematizing the fine line that separates life and death, disorder and harmony, man and nature.
Speaking through the witchgrass's voice, Gluck has managed to present a captivating piece that excellently binds the universal themes of time and mortality by presenting the voice of the witchgrass as something that is more universal and less personal.
Ode to the Atom by Pablo Neruda
Mixing memories and wilderness, Pablo Neruda has stood as one of the most influential and widely read 20th-century poets. In his poem Ode to the Atom, the Chilean poet presents a passionate, moving, and poignant piece touching on topics of disintegration, chaos, and at last, rebirth.
Bearing historical significance and a haunting challenge to the readers, the poem generates a mixture of awe, lamentation, and hope as a man struggles in the midst of war, chaos, and scientific questions.
l(a (A Leaf Falls with Loneliness) by E.E. Cummings
Recognized for his enigmatic poetic forms and distinct writing style, E.E. Cummings serves as one of the most famous writers that had purposely disrupted grammatical and linguistic rules, as well as structural conformity, to suit his own purposes.
In his poem l(a (A Leaf Falls with Loneliness), Cummings purposely uses the lack of enough words to allow the reader to feel an absence, which reflects the very sense of loneliness echoed in the poem.
Incorporating a distinct interplay of letters with a powerful visual, Cummings' poem stands as a good choice to check on during your high episodes.
Conclusion:
Are you ready to explore the emotions recollected in times of your tranquility? With the right poem and some cannabis edibles and drinks, you are sure to experience a different kind of high brought by words, artistry, epiphany, and of course, marijuana.
How to make a CBD latte: Wild & the Moon's secret recipe [VIDEO]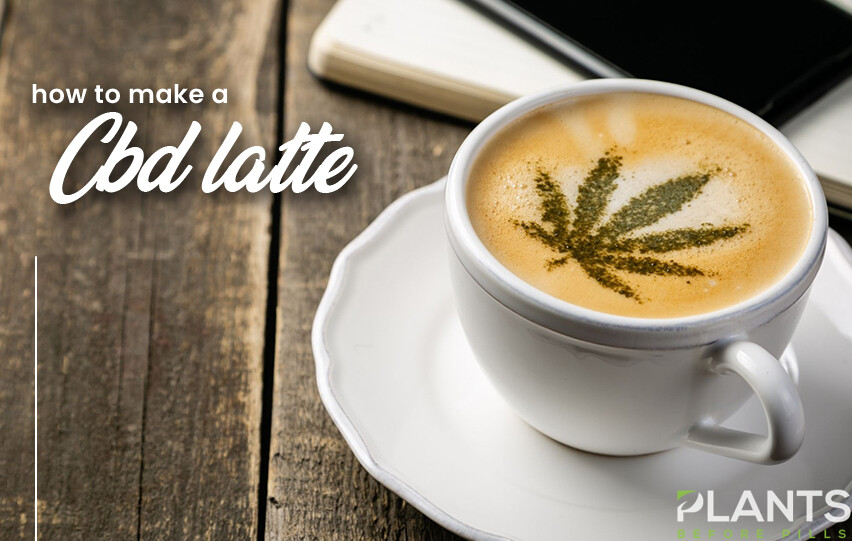 The vegan food joint known and loved by Parisians, Wild & the Moon has opened up its secret recipe book for Vogue Paris to show us how to make their CBD latte 'Hollyweed' made with vegan milk. Follow this recipe step by step and enjoy the relaxing properties of this yummy food trend.
Rey Rey Rodriguez: Entrepreneur, Visual Artist and Cannabis Advocate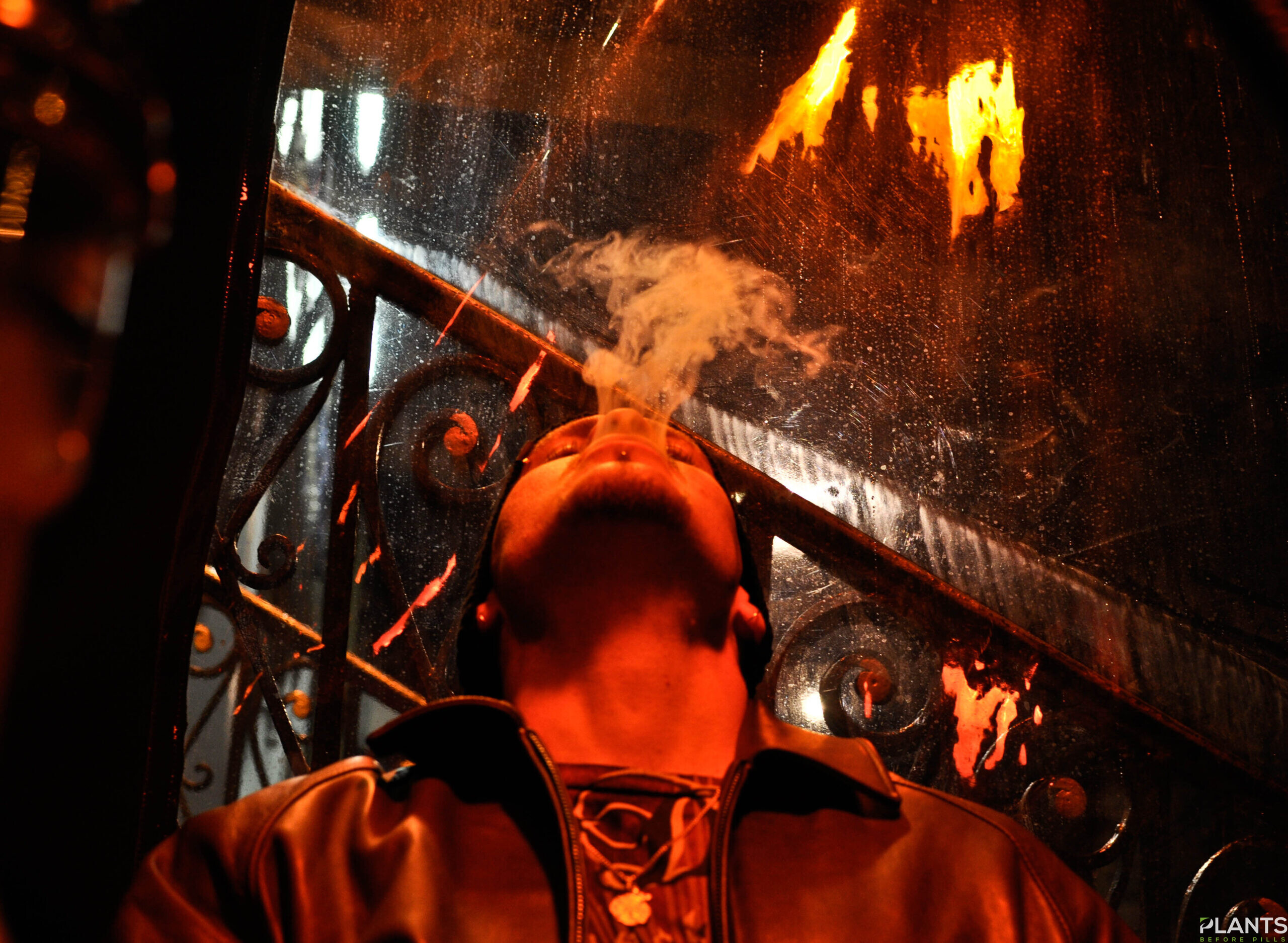 An interview with The Mind of Rey Rey® founder, Rey Rey Rodriguez.
When did you first try cannabis?
I was 13 years old the first time I tried cannabis. I smoked socially throughout high school, stopped around the age of 19, and then picked it back up in my late 20's.
What inspired you to smoke?
I always had an admiration for the plant. Everyone I idolized as a kid, and the people I admire today are all considered potheads. I grew up watching Cheech & Chong's films, and all my favorite musicians from the 60s till today, as well as my favorite athletes, public figures, and celebrities (Bob Marley, Jimi Hendrix, The Beatles, Mike Tyson, Dave Chappelle, Michael Phelps, Cypress Hill, Snoop, Dre, Biggie, Pac, Nick & Nate Diaz, Elon Musk, Joe Rogan, Eddie Bravo and more) were / are all advocates of the herb.
Two of my favorite podcasts are B Real's "Smokebox" and Mike Tyson's "Hotboxin'," where the hosts interview their guests while smoking. One of my favorite events to watch is a Brazilian Jiu-Jitsu competition called, "High Rollerz," where the competitors smoke before they compete at the highest level.
No one can say that cannabis is a lazy or unintelligent person's drug anymore.
What about cannabis do you like or enjoy?
I smoke / vape both Sativa and Indica, which affect me in two completely different ways.
Sativa clears my mind, allowing me to be present and to focus on whatever the current task at hand is. Whether I'm working, reading, studying, practicing, or doing something else that requires concentration, it allows me to be more present and to dissect, observe, and problem solve better.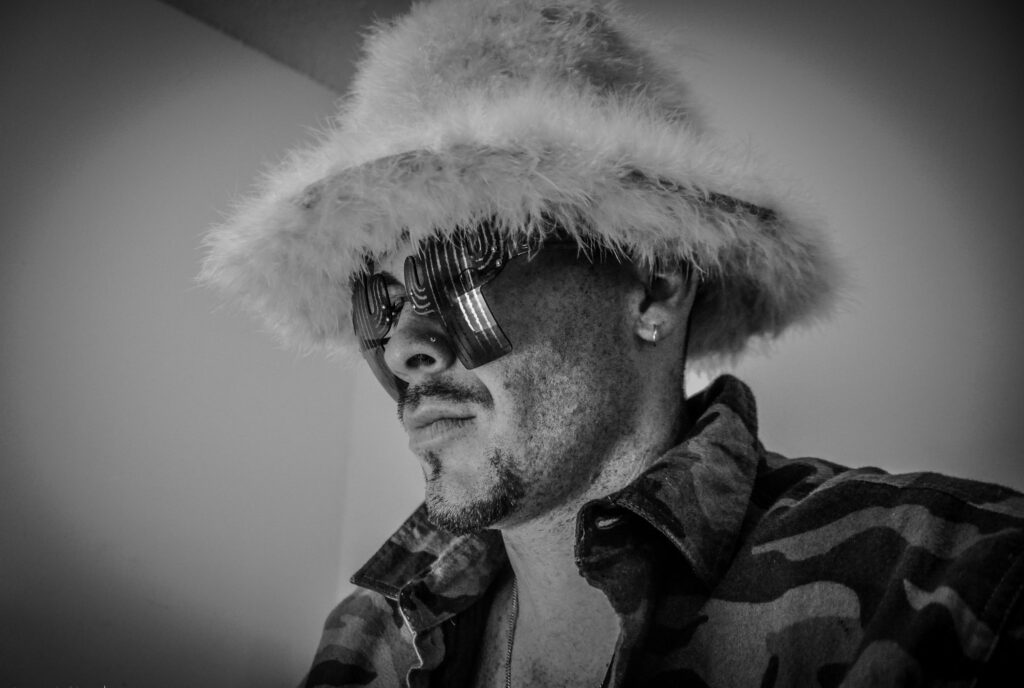 The intensity in which I interpret information heightens, and I find myself, breaking down art, music, movies, body movement, meditation and even memories on a deeper level. My imagination and ideas are more vivid. For me, sativa is good for any physical or mental activity.
I use indica for rest, relaxation, to calm the body and mind when it's time to wind down, and to fall asleep. This one helps clear my mind from any worry and stress. It zones me out, I become one with my mattress and pillow, making my body feel weightless, and filling me with a cooling effect from the darkness as I lay there with my eyes closed. Indica is perfect when you're ready to knock out.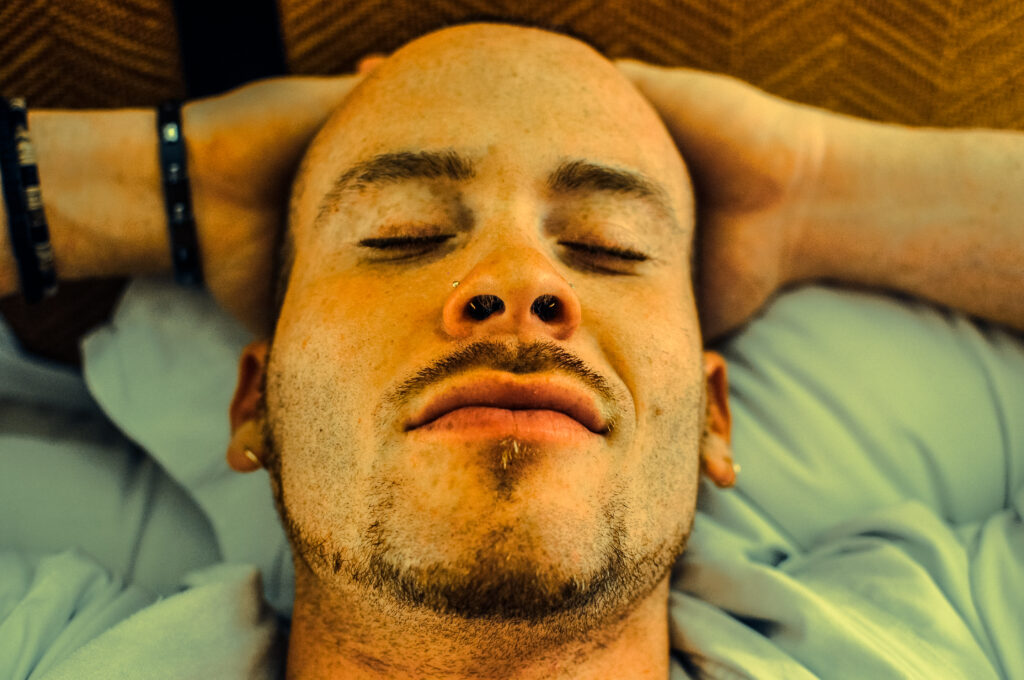 What would you say to those that still think cannabis is a dangerous drug?
I don't think it's for everyone but, the days of "Reefer Madness" and everyone assuming that pot will make us dumb, slow, brain dead, or will lead us to crack and heroin are behind us.  Cannabis is legal throughout the US in most states either for recreational or medicinal purposes.  Cancer, mental health, athletic recovery, brain trauma, and many other conditions are being treated with cannabis.  I've been diagnosed with PTSD, OCD, and ADHD.  I'm not sure if that doctor diagnosed me correctly, but I do know that his recommendation for all of those conditions was marijuana. 
Is there anything you'd recommend to those wanting to learn more about cannabis?
Anyone can do a Google search for most questions. I like to refer those interested in current information on all things cannabis to visit High Times Magazine's website. And anyone that would like to learn a bit of the plant's history and about the negative propaganda that led to it becoming illegal, should read Jack Herer's book, "The Emperor Wears No Clothes."
Follow Rey Rey Rodriguez on social media:
LinkedIn.com/in/themindofreyrey
And visit his official website:
Here's How to Use CBD Safely Amid COVID-19 Pandemic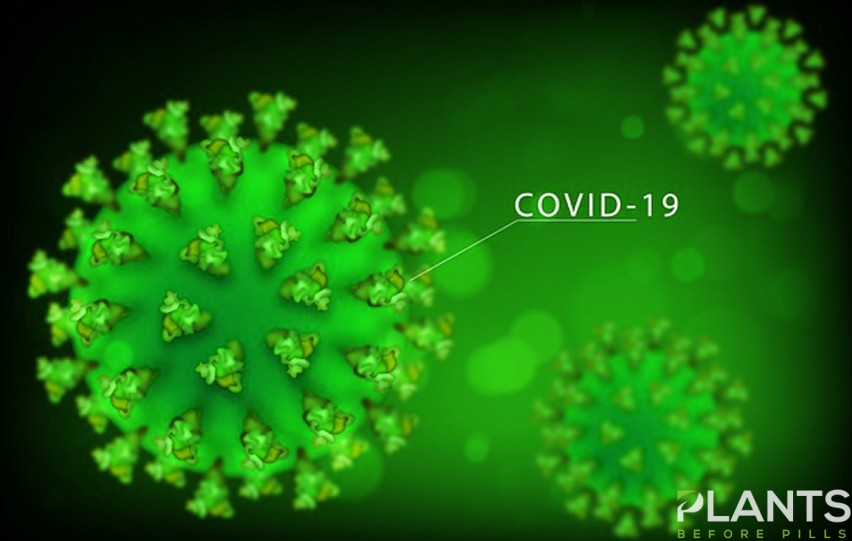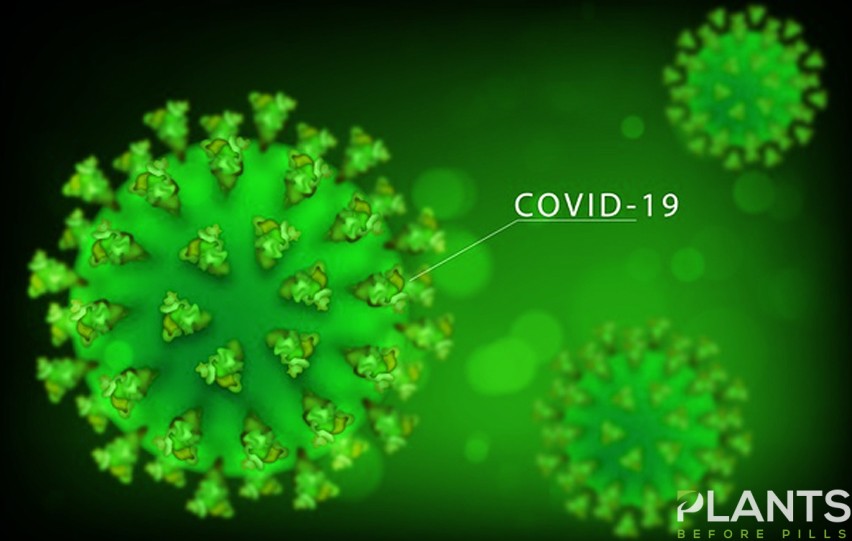 The outbreak of coronavirus disease 2019, shortly called COVID-19, has caused an unprecedented and dramatic impact on communities all over the world – including CBD enthusiasts. As governments from different states and countries impose home quarantine and social distancing policies, it is only natural that users of this popular compound are facing drastic changes in their ways of consumption in order to keep up with the protocols.
If you're one among these users, knowing what the dos and don'ts are when using CBD products like portable vaporizers amid a pandemic is necessary to ensure a safe and fun CBD experience. To help you achieve that, we have prepared a list of the things you need to keep in mind while threats of the deadly disease is still a worldwide problem.
Read on.
Things to Do – How to Use CBD Safely
Buy Only from Reputable Dispensaries
As the health crisis worsens, supplies for resources are also expected to shrink, including CBD. Since there is an ongoing protocol for everyone to stay at home and practice social distancing, some suppliers of cannabidiol are expected to stop their operations. As a result, consumers are to be left with limited store choices, which fraudsters can take advantage for their personal gains.
In times like this, when transactions are primarily done online, it's best to ensure that the one you're seeking supply of CBD for is a legit and reliable dispensary.
To prevent the risk of falling victim to criminals, it's best to limit your options to reputable stores only. Before heading straight into the checkout and providing your credit card information, make a habit of conducting a background check on the site you're visiting first. Once you've verified that the details provided are true and that the store actually operates as a legal supplier, it is then that you can only start picking the products you want to get from the site.
Consider How Much THC the Product Contains
While it's a popular belief that CBD works best with a little THC, it's always a safe bet to get a product that only contains as low as the 0.3 percent cutoff required for CBD products. That is exactly what LA Fresh CBD touts in its products.
Primarily, this is because THC works as a psychoactive component, which means taking a dose of it can drive you straight into the cloud nine, or what people call the marijuana "high." Since the COVID-19 pandemic has left the economy almost immobile, finding yourself in an unpleasant and dangerous level of head high will leave you helpless, as people are expected to stay on their homes, establishments are normally closed, and medical professionals are busy responding to the needs of the swelling number of infected patients.
Don't Share
Sure, while cannabis enthusiasts live by a communal way of life, now's not the time to remain faithful to that culture. Essentially, since the novel coronavirus has been proven to be transmittable via respiratory droplets and contact routes, sharing your vaping device with your favorite pals is a big no-no.
Aside from this, although it's a known fact that CBD oils, gummies, and other related products are more satisfying when shared in groups, practicing social distancing of at least 1 meter or 3 feet is still more important to secure your safety amid the outbreak.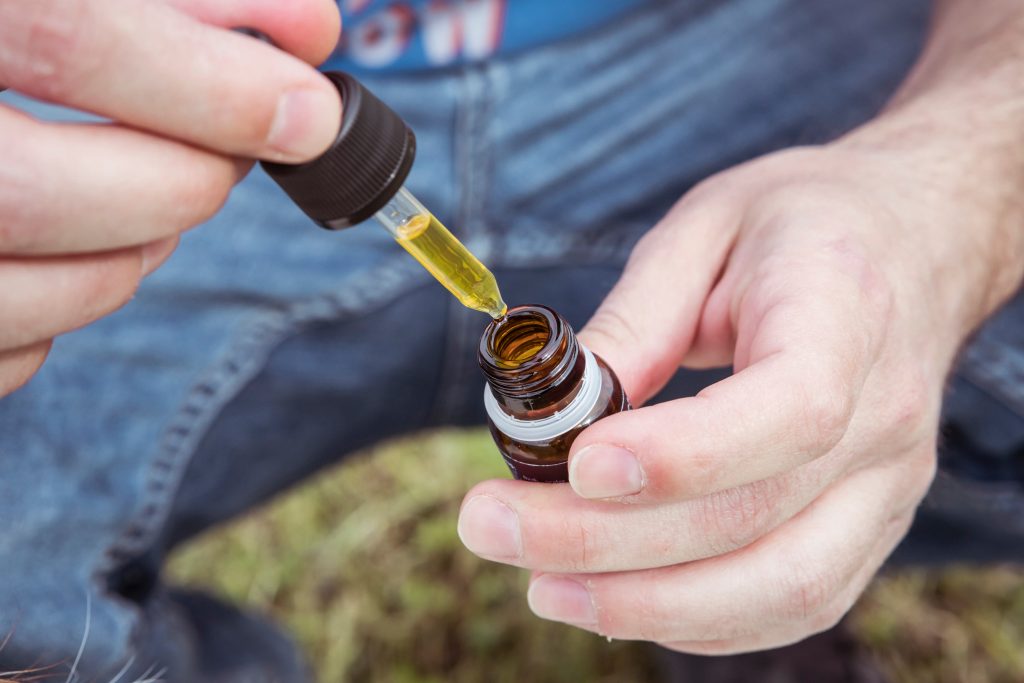 The Bottom Line
In this time of medical and economic upheaval, aligning your every action to what's proper and necessary should be everyone's top priority. Sure, while you're still free to enjoy your favorite CBD products, practicing these necessary measures come as a compulsory action from anyone in the community.