The LGBTQ Community in the Growing Cannabis Industry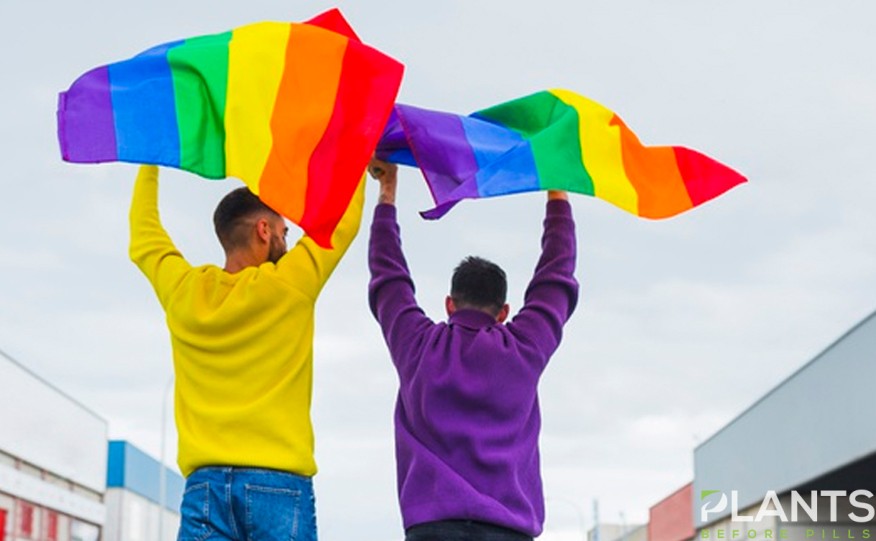 There is no denying that the LGBTQ and marijuana communities have some form of connection. In fact, the two have strongly significant relations.
The best way to start tackling the contributions of the LGBTQ and marijuana communities is by introducing Dennis Peron. A member of the LGBTQ himself, Peron is known as one of the first advocates of medical marijuana legalization in the United States. He started pushing for legalization as his partner died of AIDS.
With Propositions P and 215, two ballot initiatives that advocated for medical legalization, MMJ was made accessible in California in 1996. He also established the San Francisco Cannabis Buyers Club, which is the first public dispensary in the country.
He also worked with LGBTQ hero Harvey Milk to stop San Francisco from arresting and prosecuting individuals who are found growing, distributing and possessing marijuana.
LGBTQ Cannabis Entrepreneurs
With such intertwined histories, the two communities remain to be related until today. In fact, some LGBTQ members are making contributions to the marijuana sector today by way of entrepreneurship. Check out these LGBTQ cannabis entrepreneurs.
Adult film star and transman Buck Angel decided to enter the legal cannabis market with Pride Wellness, a dispensary that sells marijuana products with the LGBTQ community in mind. The dispensary became an avenue for Angel to talk about their stories and to educate people about the plant. It also has a delivery service that operates in Los Angeles.
Growing up lesbian, Angel found comfort in the company of gay men. He felt accepted and at home with them, which no doubt influenced his decision to help the LGBTQ community in the best way he can. He decided to venture into the industry especially after seeing his friends suffer from AIDS symptoms.
This delivery division employs people from marginalized groups. The service has drivers who are queer and people of color. Aside from Pride Wellness, Angel works with brands such as Quim Rock with the same goals in mind.
Renee Gagnon is a transwoman and founder of HollyWeed, a Canada-based marijuana dispensary. Before establishing HollyWeed, she founded Thunderbird Biomedical (called Emerald Health Therapeutics later on), which is one of the four companies that participated in Canada's medical cannabis research and development initiative.
However, there were concerns at Emerald regarding her transition affecting the desirability of the company in the eyes of potential investors. Because of this, she stepped down from her position and chose to mentor female entrepreneurs in the sector. She went on to establish HollyWeed.
Queer entrepreneur Jamie McCormick is also thriving in the marijuana sector. Also known as Flower Daddy, McCormick works as a florist and event planner who gives his events a twist. He incorporates cannabis in his work, from placing the plant in his flower arrangements to arranging a wedding complete with a marijuana bar which offered a rolling area, infused edibles, chocolate fountain, and a CBD station.
Through his work, he aims to break down stereotypes regarding enthusiasts. In fact, some of his clients even replace the traditional first toast to a more theme-appropriate first toke. His events remain elegant but more spontaneous, thanks to the plant.
To expand his business, he worked to establish his very own retail florist shop in LA.
Lastly, cannabis chef and lesbian woman of color Zairilla Bacon is making waves in the industry. As a queer woman of color, Bacon has experienced discrimination when finding clients for her cooking business. In fact, one client who was highly impressed by her reputation turned her down because of her identity.
However, she finds the landscape much easier to navigate today, especially with the public becoming more open-minded. Bacon now cooks for popular celebrities such as Mike Tyson, 2 Chainz and Tommy Chong. She also sees to it that her fellow people of color and members of the community get the help they need.
Ways to Support the Marijuana Industry
Knowing how the LGBTQ community has contributed to the emergence of the marijuana legalization we know today is pretty enlightening. If you are looking for ways to show your support to the cannabis community, here are the best ways that you can do so:
Only Buy from Legit Dispensaries
One of the main things that shed a negative light on the plant is underground selling. Black market product only paints the plant as an illicit substance, even when we now have legal stores which you can buy from. So, it is important to make it a point that you buy your supply only from legitimate retailers. This way, you can guarantee that the product complies with safety and health regulations, while also supporting the legal marijuana industry.
In connection with this, buying from legitimate dispensaries contribute to the strengthening of the market. Remember, investors seek to make money when they invest in any kind of market. By purchasing from legal retailers, you are showing investors that the industry is a viable and profitable investment. This can make the industry flourish even more in the future.
Aside from black market products, another source of the negative reputation of the plant is irresponsible to use. While marijuana has a whole lot of benefits, it can react negatively with other substances such as alcohol and illicit drugs such as LSD, heroin, and cocaine.
According to studies, mixing alcohol and THC will intensify the hallucinatory effect of the plant. This is because the liver prioritizes the metabolization of alcohol, leading to the accumulation of THC before it can be processed. The increased effect can cause impaired judgment which can then lead to dangerous situations. Other potential effects include dehydration, issues with vomiting and increased side effects.
For your safety and those of other people around you, make sure that you consume the plant responsibly. This can help not only in reducing unfortunate incidents but also in building the reputation of cannabis is a beneficial plant.
Seek Out Passionate Establishments
If you advocate for anything, you only seek out sources that also support your causes. For example, environment-advocates only patronize companies that take steps to become environment-friendly. The same goes for advocates of animal welfare, education and equality.
So, if you are looking for a place that will replenish your cannabis supply, you might want to look for a passionate dispensary. Of course, most of these establishments are passionate about the plant, so that is definitely a plus. However, it is no secret that some can take advantage of its popularity just to make money without recognizing the roots of the plant. This is why it is important to look for companies that truly adore marijuana including its benefits and history.
Advocate for Legalization
What better way to show your support for the industry than to advocate for its legalization? After all, we now have access to medical and recreational marijuana because of the people who fought for its legalization. Unfortunately, years and years of prejudice against the plant has been inculcated in the public's consciousness.
This is why it is all the more important to show your support for cannabis. There are many ways you can advocate for the plant. Simply recommending CBD oil and other cannabis-infused products to your friends and family can be a huge help. Moreover, voting for legalization is instrumental. After all, some states have legalized the plant through ballot initiatives.
While you may understand the benefits of this plant, there is no doubt that many individuals have misconceptions regarding cannabis. The best way to address such myths is to dispel them. So, why not educate your friend about the medical uses of cannabis?
Even for recreational purposes, the plant is proven to be useful. You can also inform them of the benefits of CBD even to everyday life. Who knows, you might end up turning them into advocates, increasing the number of individuals supporting the plant! Moreover, you will surely change their life simply by introducing them to its wonders.
In supporting the marijuana community, another important thing you should remember is that many enthusiasts are known to be peace-loving and very chill individuals. In fact, the hippie counterculture in the 1960s is known for its slogan, "Make Love Not War." The Psychedelic 60s and 70s is teeming with calls for peace, love, freedom, and equality.
With these values closely linked to the cannabis community, it is important that we uphold such values, especially in light of the connection between the two communities.
Just like Taylor Swift sang, "Shade never made anybody less gay," or in this case, it never made anybody less enthusiastic about cannabis. In fact, the years of marijuana prohibition only resulted in a stronger push toward legalization.
With the successful businesses and contributions of the LGBTQ community to the cannabis industry, marijuana enthusiasts certainly have an ally in these people. Likewise, the cannabis industry is opening up to queer individuals showing how intertwined the two communities are.
Ringing in the New Year with Cannabis: What You Should Know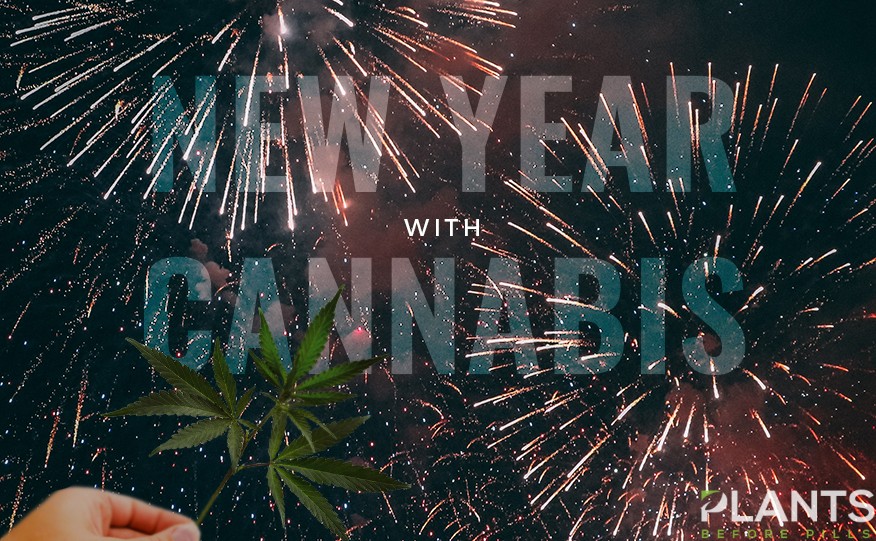 The festive season is around us, and with it brings the need to celebrate everything that happened in 2019. Not to mention, a proper celebration allows us to ring in the new year with a bang. What better way to celebrate this than with your trusty cannabis and CBD oil, right?
Before you get ahead of yourself, celebrating with cannabis comes with a lot of responsibilities. Apart from adhering to certain state laws and regulations, you also need to be mindful of the people around you and their preferences. In the same way, you also need to obtain your goods from licensed dispensaries and pharmacies.
Now that these pesky regulations are out of the way, here's what you should know when celebrating with marijuana and CBD oil products.
Why Have Cannabis on New Year?
Cannabis has always been celebrated by fanatics, now more than ever because of the legalization that's slated to take place come the first of January 2020. Though many states and countries have already provided medical marijuana, there are more states are taking their love for this plant even further.
Cannabis is known to treat certain illnesses and conditions, especially aiding in pain management. However, this also comes with a mind-altering effect due to its psychoactive component called tetrahydrocannabinol (THC). While many individuals get to 'enjoy' these, there are also people who frown upon its psychoactive component and what it can do. Because of this, finding another solution might work in your favor.
CBD Oil as Reliable Alternatives
Unfortunately, not every state has legalized recreational cannabis. In the unfortunate event, this falls in your area, you can opt for other safer and more legal alternatives – all without the unwanted effects of THC.
One of the more popular options available on the market is cannabidiol or CBD oil. This potent and downright powerful product provides most, if not all the benefits that come from cannabidiol. From pain management to treating insomnia, this is no doubt as to why this is celebrated as one of the revolutionary creations of all time.
CBD Oil and MJ Consumption
For states, countries, and areas that have legalized cannabis consumption, good for you. But for areas which require a little bit of a push from the local and federal government, sticking to cannabidiol might be a good choice. Below are some guidelines you need to heed when celebrating with this compound.
Eat Your CBD Edibles Early
To make sure you celebrate the year right and with a bang, remember to eat your edibles at least two hours before the stroke of midnight. This way, you can feel its effects as the ball drops. Not to mention, this will leave you feeling calm and collected even amidst the bustle and the fireworks.
Lace Your Food and Drinks with CBD Oil Products
While gummies and other edibles will work just fine, you can also create your own menu designed to celebrate the occasion and to highlight your guest of honor. Do this by making soups or salads with some drops of CBD oil or infusing the roast beef with some good ol' cannabutter.
If you want a more modern take to beverages, you can also experiment with adding and infusing cocktails with the cannabidiol product of your choice.
Let's face it, not everyone is into cannabidiol and cannabis and that's okay. If you are having guests over, don't forget to label the goods that are made with CBD. At the same time, provide other food options and activities which non-users and consumers can enjoy. This way, you are making an inclusive step to make everyone feels good in their element. Think of this as a great start for the year.
The Bottom Line
Now that you know what etiquette and regulations to observe, you can finally ring in the new year with good health and optimum wellness with cannabidiol. What are your plans for the upcoming holidays?
Best Books to Read by the Fireplace (And the Right CBD Product to Pair with Them!)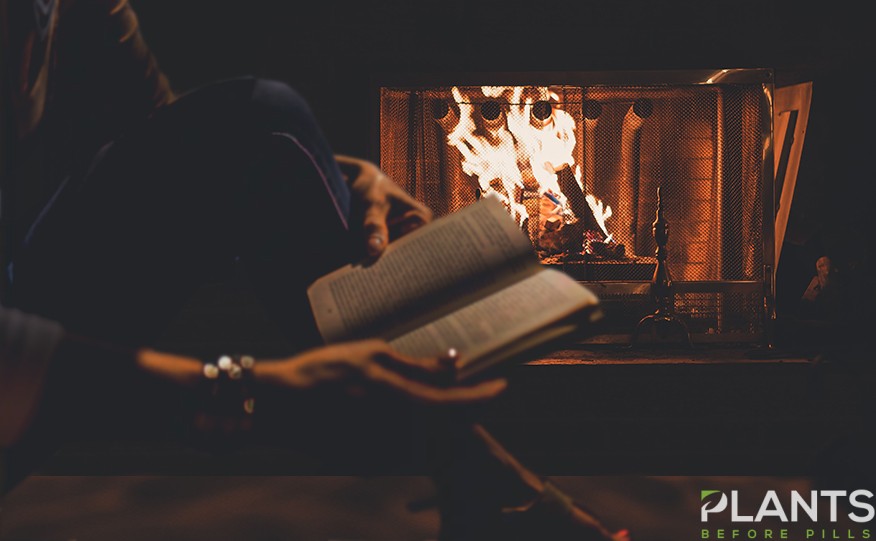 Ah, it's that time of the year again. Snow. Fireplace. Books. Warm Tea.
Surely, for the typical bibliophile, winter comes as the perfect season for reading. As the snow melancholy drop into the waiting ground and the breeze dances in its peak glory, individuals are given the chance to find comfort at the warmth of the fireplace with some books on their lap and food or drink by their side.
Now that the leaves have fallen and winter finally takes up the spotlight, it's time to set up your favorite couch, lit up the fireplace, ready your preferred CBD product, and pull out a book from your dusty shelves.
To make sure you'll have the best time in front of the enigmatic flames, we have compiled 3 of the best winter must-reads and the perfect CBD product to match with each of them.
Best Fireplace Books To Read and CBD Products to Pair With Them
FOR THE SENTIMENTAL READER
What to read: The Great Gatsby, F. Scott Fitzgerald
What CBD product to enjoy: CBD vape products
If you're up for some nostalgic, heart-wrenching story to read this season, then F. Scott Fitzgerald's 1925 Jazz Age novel is the perfect book to check out. Recognized to be one of the most prominent classics from twentieth-century literature, The Great Gatsby magnificently captures the high and madness that comes with the jazz age – from the decadent parties, wild Jazz music, fabulous romances, too, at last, the disintegration of the American dream.
Written in rich literary brilliance, this classic modern story of the romance and wickedness of the Jazz Age is one of the perfect fireplace books to read as you inhale the earthy flavor of your high-quality CBD vape juice.
FOR THE ADVENTUROUS READER
What to read: Don Quixote, Miguel de Cervantes
What CBD product to enjoy: CBD gummies
Dubbed to be the first modern novel, Miguel de Cervantes' Don Quixote stands as a classic literary masterpiece that any reader must not dare miss.
In the story, Don Quixote, an aging nobleman, spends his days and nights reading chivalry novels. Driven mad by reading such romances, he dresses up in old shining armor, mounts his skinny old horse Rocinante, and leaves his village in search of glory.
Written in experimental form and rich with literary playfulness, Don Quixote comes as a heart-warming, mind-boggling, and epiphany-inducing masterpiece that captures the contradictions between free will and fate, idealism and materialism, life and death.
Combined with the soothing effects of CBD gummies, your reading time is sure to make your winter break even more precious and therapeutic.
What to read: Brave New World, Aldous Huxley
What CBD Product to Enjoy: CBD Oil
Want to set out into a deep, thought-provoking adventure by the fireplace this winter? If you're the type who isn't afraid to explore the evils of a seemingly satisfied and successful society just like the one we have, then Aldous Huxley's 1932 dystopian novel, Brave New World, is the one you should pick out from the shelf this holiday.
Set in the year AF 632, Huxley's novel bravely takes us into a highly scientific and compartmentalized future where life is pain-free but meaningless. Heavily influenced by George Orwell's 1984, this classic sci-fi novel presents a nightmarish vision of a future society where children are created outside the womb, embryos are sorted and genetically-modified into different classes, and citizens are subjected under psychological manipulation and classical conditioning.
Dark, daring, and thought-provoking, Brave New World is the perfect match for your winter leisure time activity as you enjoy each drop of your premium CBD oil.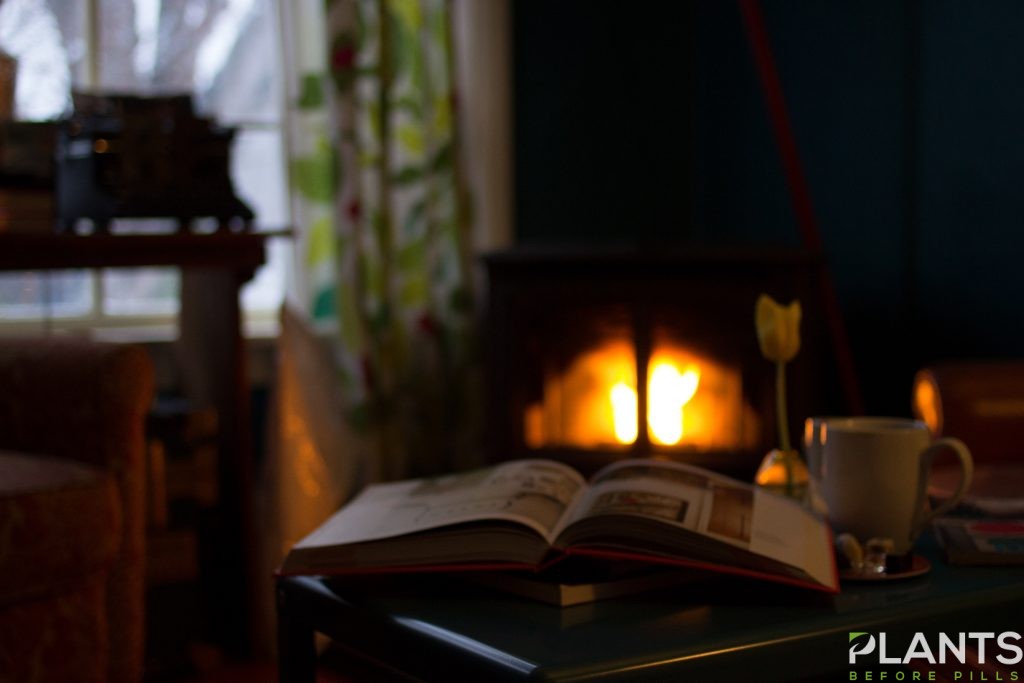 Surely, curling up by the fire with a book on your lap and a fine CBD product on your side is the best way to make the most out of your winter break.
With superb literary writing ready to be read and analyzed, combined with the therapeutic effects of some high-quality CBD items, your holiday season is sure to become the cherry on top that will complete a wonderful 2019.
Celebrating World Philosophy Day with Cannabis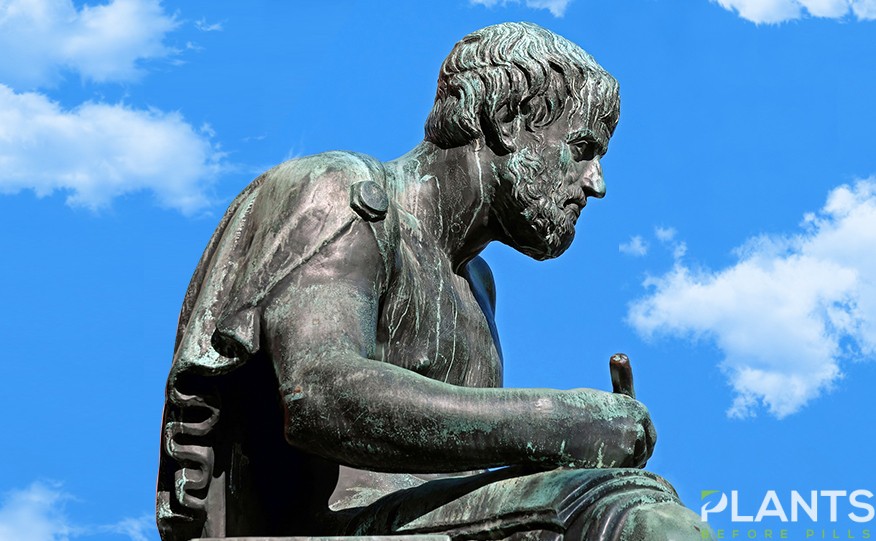 For some people, philosophy is one of the most important branches of the humanities as it helps shed light on virtually everything under the sun. Because of this, some take philosophy classes and get philo degrees, while others read and practice it during their own free time. If you appreciate what this field has to offer, you might want to commemorate World Philosophy Day in the best way you can.
Celebrated every third Thursday in November, World Philosophy Day has been observed since 2002. This year, people will be taking part in its celebrations on November 21. Cannabis enthusiasts might want to participate with no other than our beloved plant. Curious as to how you can use cannabis to practice philosophy? Here's what you need to know.
Why Celebrate Philosophy Day with Cannabis?
As an enthusiast of both cannabis and philosophy, you probably know that the plant can help you focus and have a clearer and relaxed mind. However, it is important to know how it can do so. Let's start by talking about the human body. Our body is equipped to process marijuana and its cannabinoids.
Why? Because we have a system to absorb and use the chemical compounds contained by the plant. In fact, our body even produces its own cannabinoids. This is why we are able to reap the benefits the plant has to offer. Now, these compounds interact with receptors placed in different systems in our body. There are cannabinoid receptors in the nervous, digestive and immunes systems. When cannabinoids bind with these receptors, we are able to feel the effects.
For philosophizing, the cannabinoids cannabidiol (CBD) and tetrahydrocannabinol (THC) can help improve your experience. The CB1 and CB2 receptors in the nervous system allows us to process THC and CBD efficiently and effectively. THC, which has the psychoactive effects, give users the unique creativity used in spouting what is now called "stoner philosophy." Meanwhile, CBD gives more focused and creative thinking. This is because the compound incites a calm, yet energizing effect, that improves cognitive functions.
How to Celebrate with Cannabis Products
Now that you know how exactly the plant can help make the most out of World Philosophy Day. To celebrate the day with the plant, here are some things you can do.
Gather Your Philosopher Friends
The thing about philosophy is that anyone can be a philosopher (but not everyone can philosophize, as the saying goes). Philosophers used to gather around a table and discuss a wide array of topics. Great philosophers such as Jean-Paul Sartre and Simon de Beauvoir used to sit in Café de Flore with their other thinker friends.
So, if you want to celebrate this day just like how these thinkers did, it is a good idea to gather them and start a roundtable discussion to exercise your minds. Of course, you can have any snack or beverage you want, including cannabis edibles.
Drink CBD Oil-Infused Coffee
When the powerhouse couple Sartre and de Beauvoir gathered with their friends, they usually gathered in coffee shops. In fact, many great philosophers such as Immanuel Kant, Voltaire and Soren Kierkegaard were all coffee drinkers. During your roundtable discussion, why not serve CBD-infused bullet coffee with your friends? This can energize your body and mind even more while giving you a cognitive boost.
You can even drink one while you stay at home and read, write, think and observe. Remember, reading, writing and thinking may be important parts of philosophizing but taking the time to observe is another valuable part of it.
So, sit back, relax and do your thing as you ponder the world's machinations. While you're at it, take the time to prepare a cannabis-infused treat to help you move your thoughts along.