The LGBTQ Community in the Growing Cannabis Industry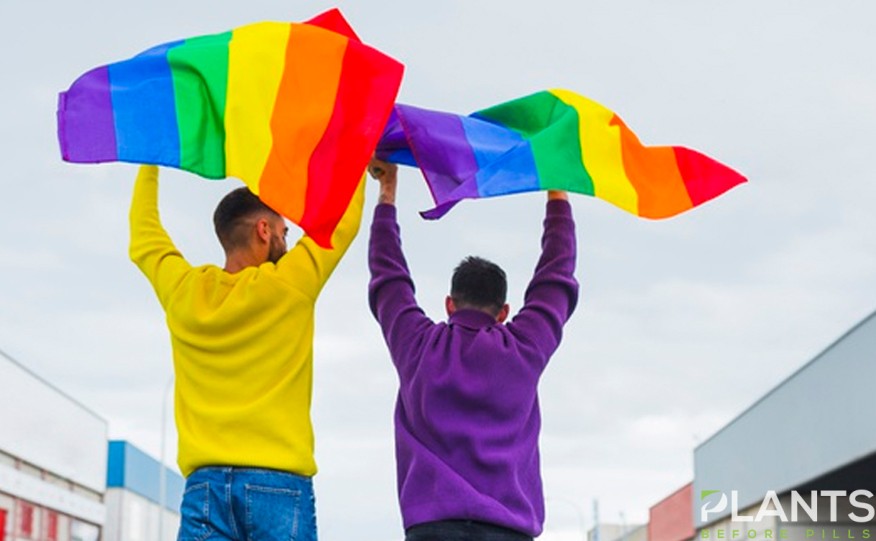 There is no denying that the LGBTQ and marijuana communities have some form of connection. In fact, the two have strongly significant relations.
The best way to start tackling the contributions of the LGBTQ and marijuana communities is by introducing Dennis Peron. A member of the LGBTQ himself, Peron is known as one of the first advocates of medical marijuana legalization in the United States. He started pushing for legalization as his partner died of AIDS.
With Propositions P and 215, two ballot initiatives that advocated for medical legalization, MMJ was made accessible in California in 1996. He also established the San Francisco Cannabis Buyers Club, which is the first public dispensary in the country.
He also worked with LGBTQ hero Harvey Milk to stop San Francisco from arresting and prosecuting individuals who are found growing, distributing and possessing marijuana.
LGBTQ Cannabis Entrepreneurs
With such intertwined histories, the two communities remain to be related until today. In fact, some LGBTQ members are making contributions to the marijuana sector today by way of entrepreneurship. Check out these LGBTQ cannabis entrepreneurs.
Adult film star and transman Buck Angel decided to enter the legal cannabis market with Pride Wellness, a dispensary that sells marijuana products with the LGBTQ community in mind. The dispensary became an avenue for Angel to talk about their stories and to educate people about the plant. It also has a delivery service that operates in Los Angeles.
Growing up lesbian, Angel found comfort in the company of gay men. He felt accepted and at home with them, which no doubt influenced his decision to help the LGBTQ community in the best way he can. He decided to venture into the industry especially after seeing his friends suffer from AIDS symptoms.
This delivery division employs people from marginalized groups. The service has drivers who are queer and people of color. Aside from Pride Wellness, Angel works with brands such as Quim Rock with the same goals in mind.
Renee Gagnon is a transwoman and founder of HollyWeed, a Canada-based marijuana dispensary. Before establishing HollyWeed, she founded Thunderbird Biomedical (called Emerald Health Therapeutics later on), which is one of the four companies that participated in Canada's medical cannabis research and development initiative.
However, there were concerns at Emerald regarding her transition affecting the desirability of the company in the eyes of potential investors. Because of this, she stepped down from her position and chose to mentor female entrepreneurs in the sector. She went on to establish HollyWeed.
Queer entrepreneur Jamie McCormick is also thriving in the marijuana sector. Also known as Flower Daddy, McCormick works as a florist and event planner who gives his events a twist. He incorporates cannabis in his work, from placing the plant in his flower arrangements to arranging a wedding complete with a marijuana bar which offered a rolling area, infused edibles, chocolate fountain, and a CBD station.
Through his work, he aims to break down stereotypes regarding enthusiasts. In fact, some of his clients even replace the traditional first toast to a more theme-appropriate first toke. His events remain elegant but more spontaneous, thanks to the plant.
To expand his business, he worked to establish his very own retail florist shop in LA.
Lastly, cannabis chef and lesbian woman of color Zairilla Bacon is making waves in the industry. As a queer woman of color, Bacon has experienced discrimination when finding clients for her cooking business. In fact, one client who was highly impressed by her reputation turned her down because of her identity.
However, she finds the landscape much easier to navigate today, especially with the public becoming more open-minded. Bacon now cooks for popular celebrities such as Mike Tyson, 2 Chainz and Tommy Chong. She also sees to it that her fellow people of color and members of the community get the help they need.
Ways to Support the Marijuana Industry
Knowing how the LGBTQ community has contributed to the emergence of the marijuana legalization we know today is pretty enlightening. If you are looking for ways to show your support to the cannabis community, here are the best ways that you can do so:
Only Buy from Legit Dispensaries
One of the main things that shed a negative light on the plant is underground selling. Black market product only paints the plant as an illicit substance, even when we now have legal stores which you can buy from. So, it is important to make it a point that you buy your supply only from legitimate retailers. This way, you can guarantee that the product complies with safety and health regulations, while also supporting the legal marijuana industry.
In connection with this, buying from legitimate dispensaries contribute to the strengthening of the market. Remember, investors seek to make money when they invest in any kind of market. By purchasing from legal retailers, you are showing investors that the industry is a viable and profitable investment. This can make the industry flourish even more in the future.
Aside from black market products, another source of the negative reputation of the plant is irresponsible to use. While marijuana has a whole lot of benefits, it can react negatively with other substances such as alcohol and illicit drugs such as LSD, heroin, and cocaine.
According to studies, mixing alcohol and THC will intensify the hallucinatory effect of the plant. This is because the liver prioritizes the metabolization of alcohol, leading to the accumulation of THC before it can be processed. The increased effect can cause impaired judgment which can then lead to dangerous situations. Other potential effects include dehydration, issues with vomiting and increased side effects.
For your safety and those of other people around you, make sure that you consume the plant responsibly. This can help not only in reducing unfortunate incidents but also in building the reputation of cannabis is a beneficial plant.
Seek Out Passionate Establishments
If you advocate for anything, you only seek out sources that also support your causes. For example, environment-advocates only patronize companies that take steps to become environment-friendly. The same goes for advocates of animal welfare, education and equality.
So, if you are looking for a place that will replenish your cannabis supply, you might want to look for a passionate dispensary. Of course, most of these establishments are passionate about the plant, so that is definitely a plus. However, it is no secret that some can take advantage of its popularity just to make money without recognizing the roots of the plant. This is why it is important to look for companies that truly adore marijuana including its benefits and history.
Advocate for Legalization
What better way to show your support for the industry than to advocate for its legalization? After all, we now have access to medical and recreational marijuana because of the people who fought for its legalization. Unfortunately, years and years of prejudice against the plant has been inculcated in the public's consciousness.
This is why it is all the more important to show your support for cannabis. There are many ways you can advocate for the plant. Simply recommending CBD oil and other cannabis-infused products to your friends and family can be a huge help. Moreover, voting for legalization is instrumental. After all, some states have legalized the plant through ballot initiatives.
While you may understand the benefits of this plant, there is no doubt that many individuals have misconceptions regarding cannabis. The best way to address such myths is to dispel them. So, why not educate your friend about the medical uses of cannabis?
Even for recreational purposes, the plant is proven to be useful. You can also inform them of the benefits of CBD even to everyday life. Who knows, you might end up turning them into advocates, increasing the number of individuals supporting the plant! Moreover, you will surely change their life simply by introducing them to its wonders.
In supporting the marijuana community, another important thing you should remember is that many enthusiasts are known to be peace-loving and very chill individuals. In fact, the hippie counterculture in the 1960s is known for its slogan, "Make Love Not War." The Psychedelic 60s and 70s is teeming with calls for peace, love, freedom, and equality.
With these values closely linked to the cannabis community, it is important that we uphold such values, especially in light of the connection between the two communities.
Just like Taylor Swift sang, "Shade never made anybody less gay," or in this case, it never made anybody less enthusiastic about cannabis. In fact, the years of marijuana prohibition only resulted in a stronger push toward legalization.
With the successful businesses and contributions of the LGBTQ community to the cannabis industry, marijuana enthusiasts certainly have an ally in these people. Likewise, the cannabis industry is opening up to queer individuals showing how intertwined the two communities are.
Celebrating World Philosophy Day with Cannabis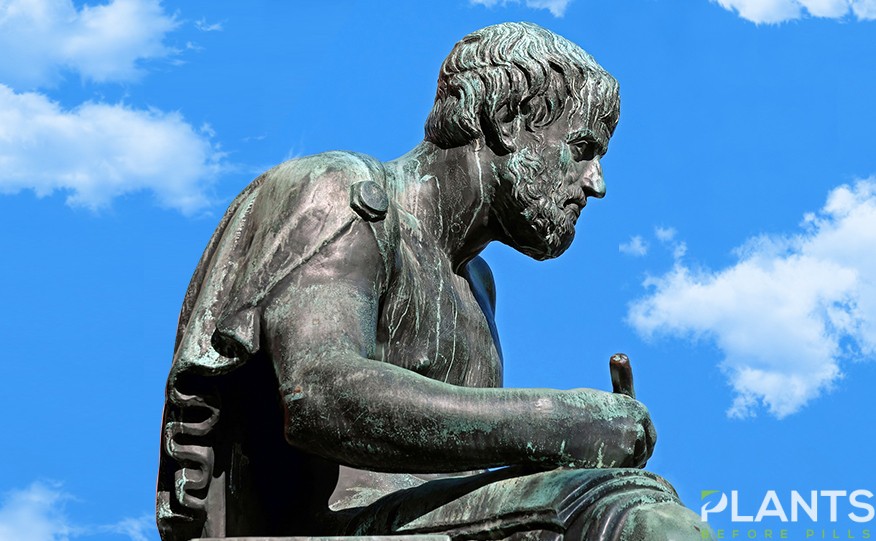 For some people, philosophy is one of the most important branches of the humanities as it helps shed light on virtually everything under the sun. Because of this, some take philosophy classes and get philo degrees, while others read and practice it during their own free time. If you appreciate what this field has to offer, you might want to commemorate World Philosophy Day in the best way you can.
Celebrated every third Thursday in November, World Philosophy Day has been observed since 2002. This year, people will be taking part in its celebrations on November 21. Cannabis enthusiasts might want to participate with no other than our beloved plant. Curious as to how you can use cannabis to practice philosophy? Here's what you need to know.
Why Celebrate Philosophy Day with Cannabis?
As an enthusiast of both cannabis and philosophy, you probably know that the plant can help you focus and have a clearer and relaxed mind. However, it is important to know how it can do so. Let's start by talking about the human body. Our body is equipped to process marijuana and its cannabinoids.
Why? Because we have a system to absorb and use the chemical compounds contained by the plant. In fact, our body even produces its own cannabinoids. This is why we are able to reap the benefits the plant has to offer. Now, these compounds interact with receptors placed in different systems in our body. There are cannabinoid receptors in the nervous, digestive and immunes systems. When cannabinoids bind with these receptors, we are able to feel the effects.
For philosophizing, the cannabinoids cannabidiol (CBD) and tetrahydrocannabinol (THC) can help improve your experience. The CB1 and CB2 receptors in the nervous system allows us to process THC and CBD efficiently and effectively. THC, which has the psychoactive effects, give users the unique creativity used in spouting what is now called "stoner philosophy." Meanwhile, CBD gives more focused and creative thinking. This is because the compound incites a calm, yet energizing effect, that improves cognitive functions.
How to Celebrate with Cannabis Products
Now that you know how exactly the plant can help make the most out of World Philosophy Day. To celebrate the day with the plant, here are some things you can do.
Gather Your Philosopher Friends
The thing about philosophy is that anyone can be a philosopher (but not everyone can philosophize, as the saying goes). Philosophers used to gather around a table and discuss a wide array of topics. Great philosophers such as Jean-Paul Sartre and Simon de Beauvoir used to sit in Café de Flore with their other thinker friends.
So, if you want to celebrate this day just like how these thinkers did, it is a good idea to gather them and start a roundtable discussion to exercise your minds. Of course, you can have any snack or beverage you want, including cannabis edibles.
Drink CBD Oil-Infused Coffee
When the powerhouse couple Sartre and de Beauvoir gathered with their friends, they usually gathered in coffee shops. In fact, many great philosophers such as Immanuel Kant, Voltaire and Soren Kierkegaard were all coffee drinkers. During your roundtable discussion, why not serve CBD-infused bullet coffee with your friends? This can energize your body and mind even more while giving you a cognitive boost.
You can even drink one while you stay at home and read, write, think and observe. Remember, reading, writing and thinking may be important parts of philosophizing but taking the time to observe is another valuable part of it.
So, sit back, relax and do your thing as you ponder the world's machinations. While you're at it, take the time to prepare a cannabis-infused treat to help you move your thoughts along.
What You Can Expect from Canada's Cannabis 2.0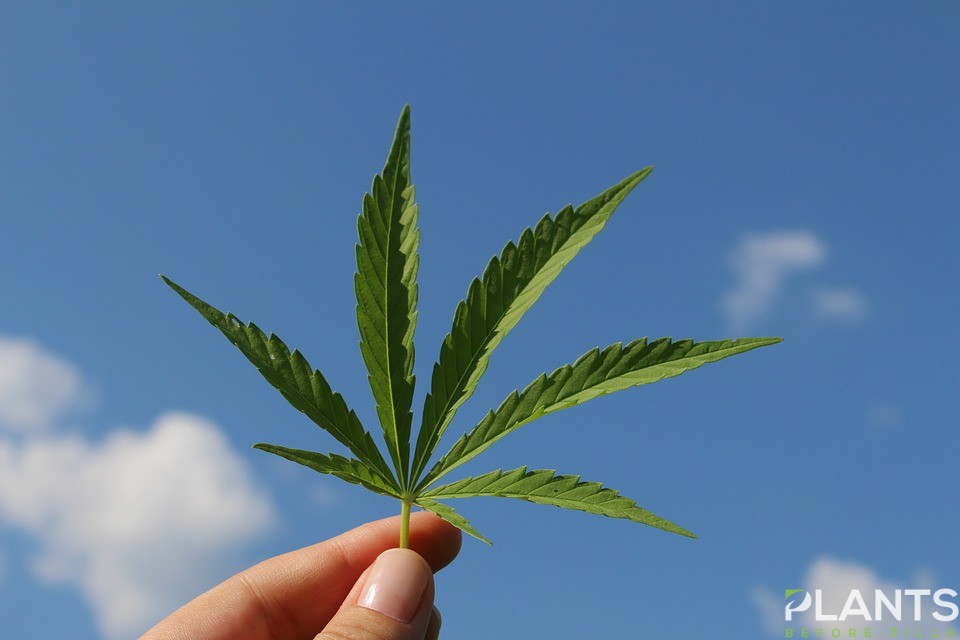 In the past week, Canada entered the second phase of its cannabis legalization. Now, more than ever, the country is focusing its efforts towards improving recreational marijuana for the whole market.
While Canadian regulators were quick to provide input and legislations with using marijuana leaves and CBD products, the government seemingly took some time in coming out with regulations for cannabis-derived products, such as CBD oil edibles, vaping products, and even beverages.
Now that there are new rules in place, individuals who are just getting used to the laws in place might be a bit confused now that there are more products on the market. If you are one of these individuals, make sure to read 'til the end to know what you can expect during the second wave of marijuana legalization in Canada.
What Exactly is Cannabis 2.0?
In a nutshell, Canada's cannabis 2.0 is the second phase of marijuana legalization in the country. In particular, the Canadian government finally approved marijuana derivates into the market. Under this new wave, the market already welcomed a slew of cannabis edibles, CBD extracts, vaping pens and paraphernalia, and beverages. The second installment came one year after the country finally legalized recreational marijuana use.
What Phase 2 Means for Canada
This momentous occasion marks Canada's foray into a wider market and newer product categories available to the public. By exploring this relatively untapped market, Canada's marijuana industry could reach up to a whopping 2.7 billion Canadian dollars.
At the same time, this new venture means more attractive business opportunities not just for individuals in the nation, but also for interested companies who are looking to invest in the country. More than this, the second phase of legalizations brings increased awareness not just to the benefits of using recreational marijuana derivatives, but also to the implications of using these cannabis products as part of daily life.
Things to Expect from Cannabis 2.0
Cannabis Products to Grace the Market
Although it may be quite obvious, it is still worth noting that the Canadian market is slated to welcome more cannabis products onto its already growing sector. Some of the highly anticipated products on the market included edibles, beverages, vaping goods and accessories, and the like.
Though the public will be on their toes in anticipation of new goods on the market, potential customers and businesses alike can expect trepidation when it comes to using vapes, especially after numerous health scares and vaping-related illnesses in various parts of the United States and even Canada. Medical professionals believe that when vaped, marijuana oils could potentially have a harmful effect, which is why further studies in the field need to be conducted.
Different Market Strategies
Individuals who are anticipating new businesses who sought approval from the Canadian health government can expect the employment of different marketing strategies. For example, Aurora Cannabis aims to provide its goods – including concentrates, edibles, and vapes – at a more affordable rate while still preserving its use of high-quality marijuana.
At the core of this company is its expansive range of edibles, with baked goods, chocolates, and gummies taking lead to invite consumers to take part in their offerings. Alongside this, the company maintains that its ability to produce numerous goods and meet market demands will set it apart from other competitors in the field.
Granted the marketability of these goods holds so much potential, audiences awaiting production for these items can expect a delay in public launches. For one, companies who applied for their licenses must wait 60 days to be approved by Health Canada. Not to mention, there are still inspections and assessments to be made within the industry.
Are you ready to watch these historic events unfold? Keep your eyes peeled for new cannabis derivatives and you might just be lucky enough to score one once these roll out in stores near you.
4 Horror Writers to Read While Taking CBD Edibles this Halloween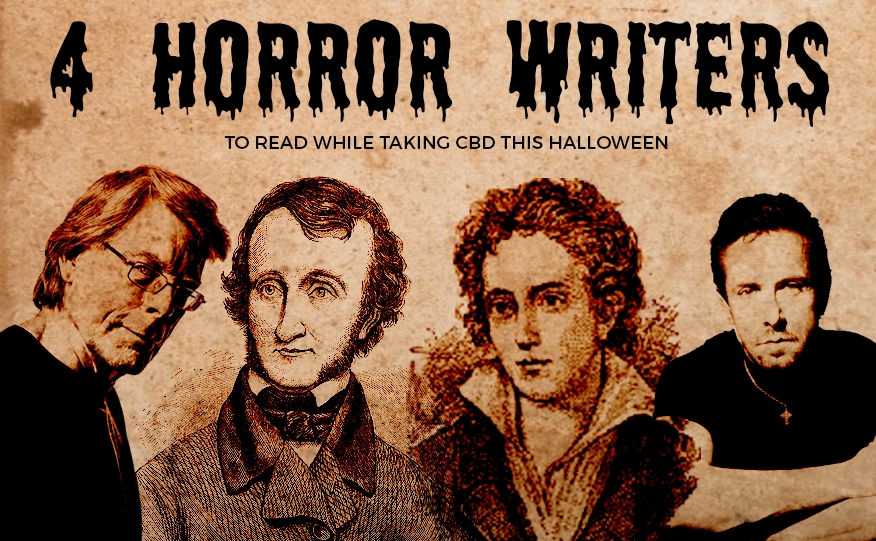 This coming Halloween, you might want to stay indoors with a book in hand as the sound of kids trick or treating emanate from outside the house. If this is what you have in mind for Halloween, you might want to complete the experience by taking CBD. Here are some works you can check out while consuming cannabidiol.
Writers Whose Works Go Well with CBD Products
Edgar Allan Poe
Let's start this list with a pillar of gothic literature, Edgar Allan Poe. Known for his mystery and macabre works, Poe is celebrated as THE writer of the gothic era. His works exude a feeling of terror combined with romantic and supernatural elements. Considered as the best example not only of gothic literature but of the horror fiction genre as a whole, Poe's story titled The Fall of the House of Usher shows masterful use of setting and narration to create an intricate picture of Roderick Usher, his home and how his mind works.
As Poe's works are usually rich in detail, intaking CBD edibles can help readers catch every little element that contributes to his stories. As cannabidiol helps boost cognition, you are sure to observe every little detail of the story that lends to the horror of the story, from the description of Usher and his house to the narrator's account.
Mary Shelley
Famous for her work Frankenstein: The Modern Prometheus, Mary Shelley is another writer you should definitely check out this Halloween. Frankenstein is another notable gothic work that is famous not only because of the elements of horror it contains but also because of the existential question the novel poses.
When you read Frankenstein while taking CBD, you are in for an exciting yet perplexing ride. The cannabinoid is known to boost not only cognition but also creativity, making it a perfect companion for such a thought-provoking piece such as Frankenstein. By taking cannabidiol while going through Shelley's work, you can be in the right mood to answer the question of who the real monster is in the story.
Stephen King
Prolific horror writer Stephen King has churned out a whole lot of stories and novels all with horror themes. From IT and Dreamcatcher to Pet Sematary and The Shining, his stories have become so popular that they have been adapted to movies. King has also written non-horror works such as The Green Mile, The Shawshank Redemption and Eyes of the Dragon.
No horror fan has never heard of King's work. With the sheer number of all his works, including those he wrote as Richard Bachman, you may need mental and physical energy to discover the horrors and delights his works offer. CBD is known to boost energy, which can help you go through one book, and another and another and another.
Clive Barker
Acknowledged by King as "the future of horror," Clive Barker's works are regarded by many as a notable horror author. His stories have been adapted to movies as well, including The Hellbound Heart (the Hellraiser movie franchise), Dread and Candyman.
You might want to sit back and relax as you read Barker's works. From the sadomasochistic creatures from The Hellbound Heart to the horrific stories from the Books of Blood, you are bound to encounter a wide variety of horror-themed ideas laced with trippy imageries. CBD can certainly help you get into a calm yet alert mood, perfect for reading Barker's stories.
Being able to enjoy your night with a great horror book is definitely one of the things you can look forward to this coming Halloween. With the help of CBD, you can enhance your experience and take it to a whole new level.