Dairy Queen Employee Fired, Confused Marijuana with Moana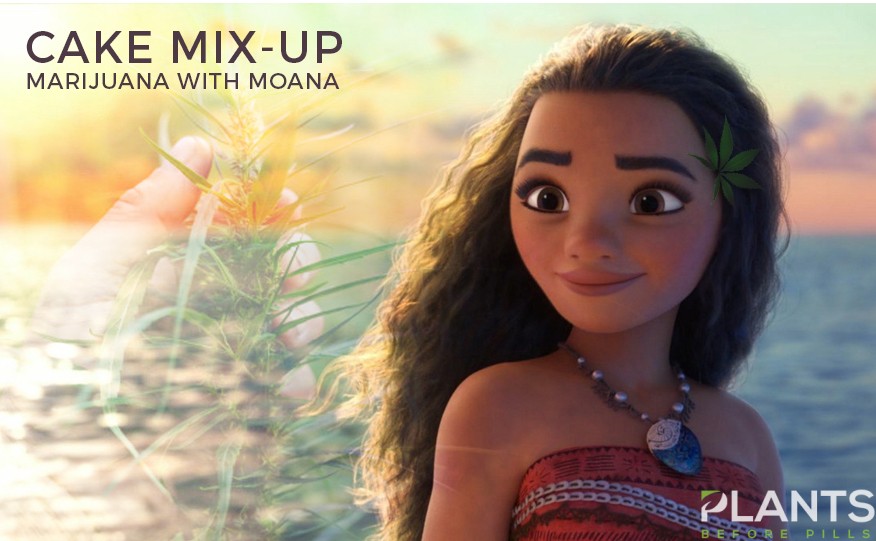 The Dairy Queen employee, Cassandra Walker, was reportedly fired after a birthday cake mix-up. According to sources, the employee made a marijuana-themed birthday cake, instead of the original Moana-themed design ordered by the customer.
Based on the article released by USA Today, the birthday celebrant, Kensli Taylor Davis, posted a picture on social media platform Facebook showing the marijuana cake created by Walker. The photograph showed a cake design which features a marijuana leaf together with a "My Little Pony" character with red, bloodshot eyes. The pony also appeared to be under the influence of the plant, with a puff of smoke coming out from its lips.
In her Facebook post, Davis notes that her mom asked for a Moana-themed design knowing how much she loved the film. However, her post also indicates that the employees working in the ice cream store may have misheard the word 'Moana' for 'marijuana.'
The post went viral, garnering more than 14,000 shares, over 2,000 likes, and more than 200 comments.
Related :  Grandpa Accidentally Give Marijuana Cake to Nurses as 'Thank You Gift'
Taking the Fall
Hailing from Milledgeville, Georgia, Cassandra Walker was fired from her post on July 8, 2019. Incidentally, the company fired the employee on her birthday, reports Yahoo! News. However, the company reached out to Walker to offer her old job back, which the former employee refused.
Yahoo! notes that the former employee refused the job offer because of the way the management handled the situation. Another manager from another shift supposedly offered the position back.
In an interview with USA Today, Cassandra said that "to be at this job for almost a year and not have a write-up, not be in trouble, and to just be let go because of [a] mistake, it's not funny to me."
Based on Walker's statement, the shift manager misheard the order and simply relayed the instructions to her. Moreover, the said manager watched as Walker chose pictures from the internet as well as the decoration process.
Company Statement
Following the decorating mishap, the company issued a statement saying, "Our cake decorator designed a cake based on what she thought she heard the customer order. When the customer picked it up and said it was not what she ordered, we immediately apologized for the error and offered to redesign it the way she originally intended. The customer said it was fine, paid for the cake and left."
The company failed to issue a statement regarding the involvement of the manager and how it handled Cassandra's situation, states USA Today.
The State of Cannabis in Washington State: Things To Know in 2021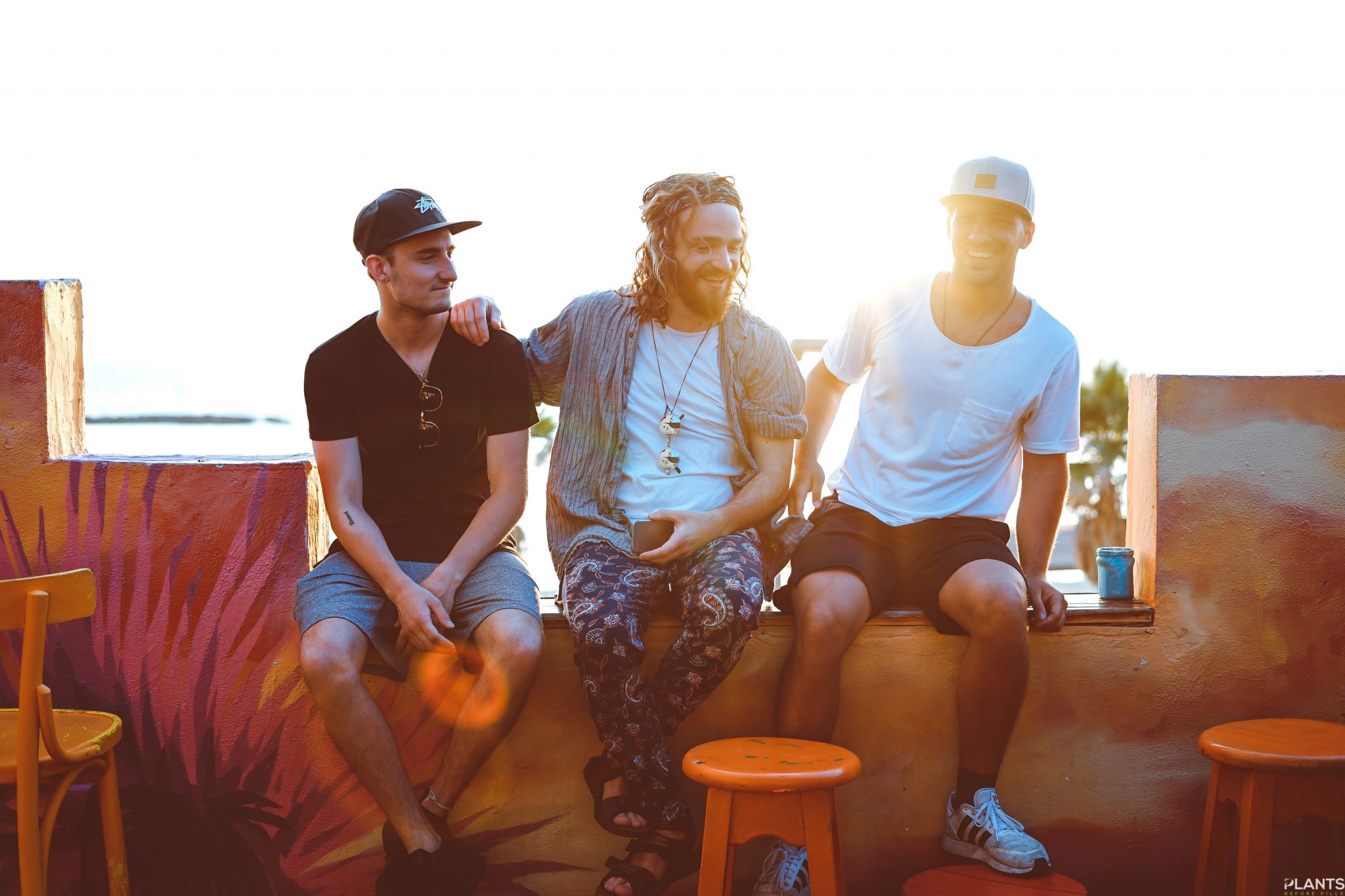 The Pacific Northwest is well known for its beautifully lush landscapes, crisp apples, fresh air, and progressive lifestyle/health views. Being the only state named after a United States president(George Washington), Washington is a place many happily and willingly call home or their sanctuary.
In terms of other well-knowns, Washington state was one of the first to legalize cannabis for recreational use nearly a decade ago (2012 to be exact). As long as you are 21 years old or older and reside in the state, you can privately partake in the consumption of cannabis without any legal ramifications. This has been an appeal to many across the country, with some actually moving to the state for this reason.
In 2021, and with the dawn of a new administration in the White House, marijuana looks to have a very bright few years ahead. We've already seen an emergence of pot stocks and hometown dispensaries budding up all around the United States and the rest of North America, and that only looks to continue into the near future.
If you're in the mood to finally take the leap into using cannabis, now could be a great time to learn more about this wonderful plant and its many healing and rejuvenating properties.
What is it used for mainly in 2021?
Cannabis was once thought only to be good for "getting high." There has been a plethora of scientific research giving us a better understanding of this miracle plant. It has been used to treat Cancer, Epilepsy, Seizures, Glaucoma, PTSD, Multiple Sclerosis, Inflammation, and even Alzheimer's disease. In 2021 after a rough 2020, many have been using it as a healthier way to indulge at home, protecting themselves from the ongoing pandemic. Instead of frequent alcohol consumption, there has been a larger shift towards the consumption of cannabis as it has been stated to be less harmful to vital organs like the heart and liver. Alcohol also creates a lot of inflammation within the body, whereas cannabis reportedly fights inflammation.
Best places to buy it in 2021?
The best places to purchase your cannabis are from state-licensed retailers in Washington. Purchasing weed through private means(aka black-market) is still illegal and should be avoided at all costs. Make sure to do your due diligence when seeking reputable dispensaries as there are "pop-up shops" that claim being licensed but are not, and purchasing from them could result in a hefty fine or even jail time.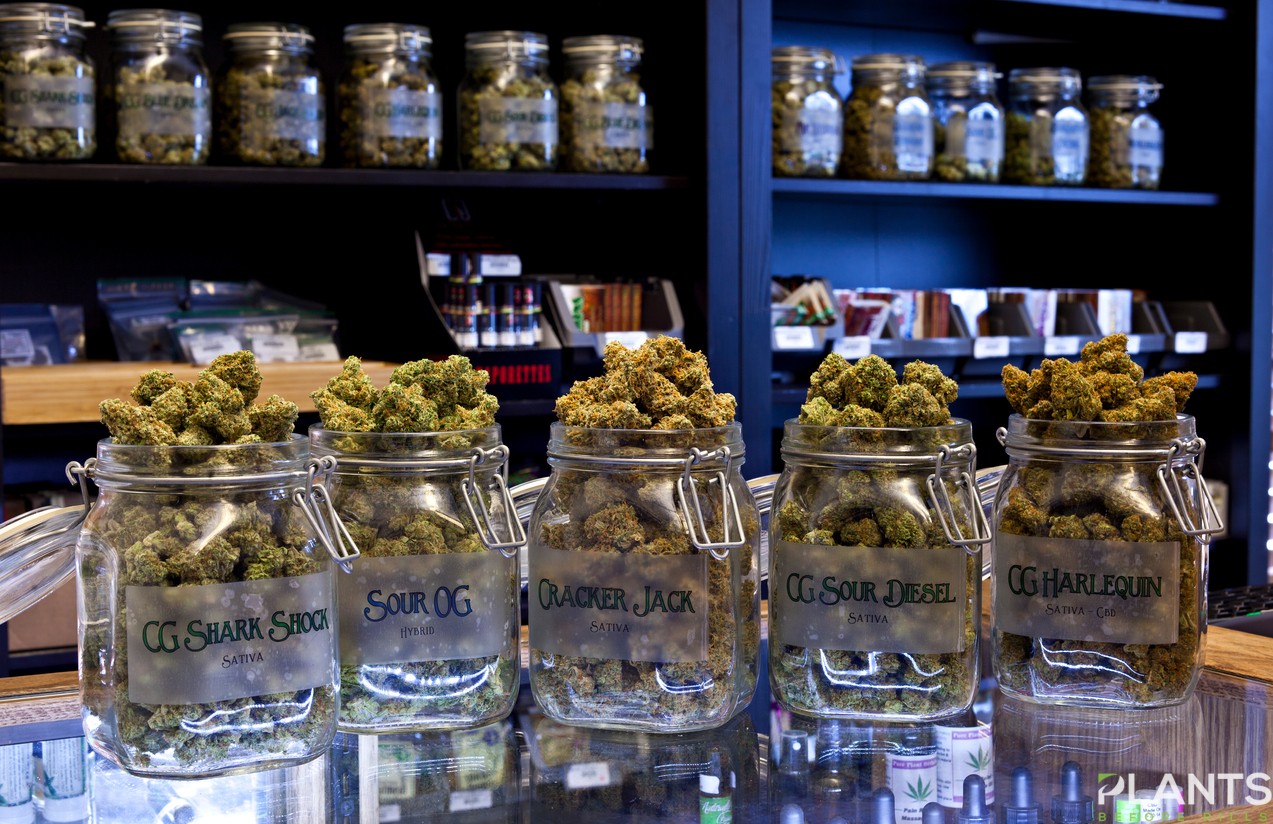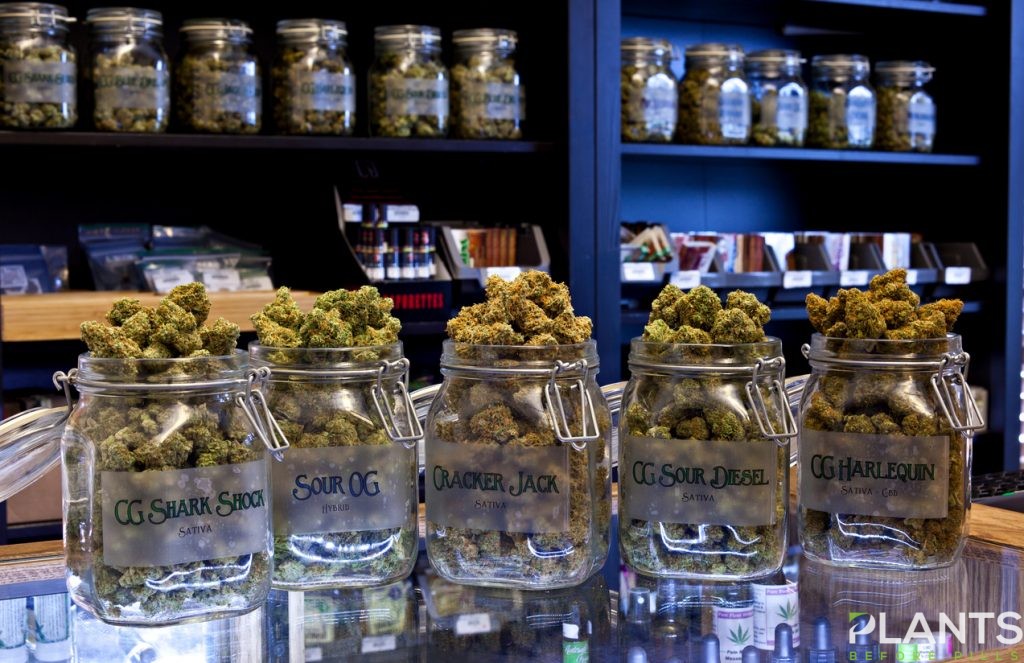 Per WeedMaps, Medical marijuana patients may purchase and possess up to:
3 ounces of marijuana, or 85 grams;
48 ounces, or 1.36 kilograms of marijuana-infused products in solid form;
1.69 gallons, or 6.4 liters of marijuana-infused products in liquid form, or;
21 grams of marijuana concentrate.
Washington state cannabis Legislation in 2021
As far as growing and cultivation of marijuana for personal use, this is still illegal. Washington cannabis laws are more liberal than other states, but there are still many restrictions, such as not being able to consume it in "public view". The most notable push in the cannabis space in Washinton state is a bill for home cultivation.
Conclusion
Washington is a great place to visit and, for many, is one of the best places to call home due to its stance on cannabis consumption. With 2021 being a year of progression, it looks like the state of cannabis in Washington will only continue to shine.
Could CBD Help Fight Severe Cases Of COVID-19? [VIDEO]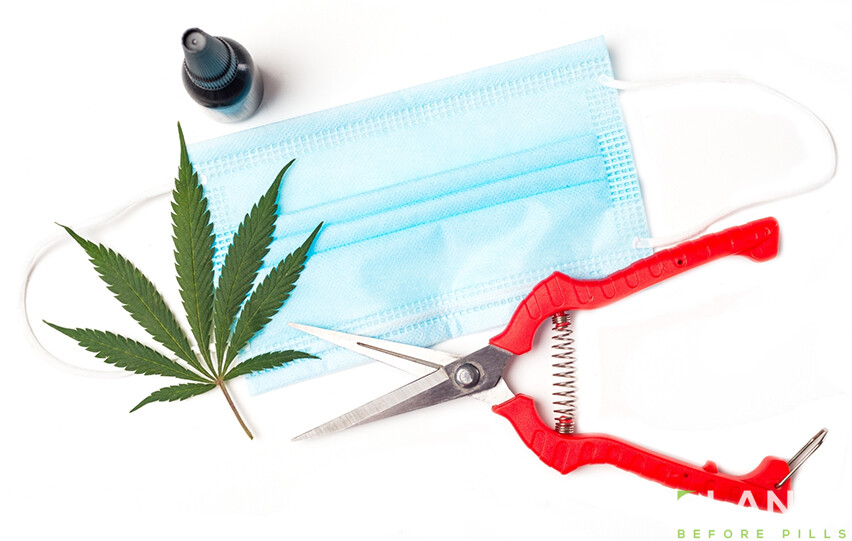 Scientists are now investigating how the inflammatory properties of CBD could treat the cytokine storm that comes along during severe cases of Covid-19 infections. According to research, there are a few strains of cannabis that are worth looking at. Watch this video to learn more.
Social Equity Partners is Available For Arizona Applicants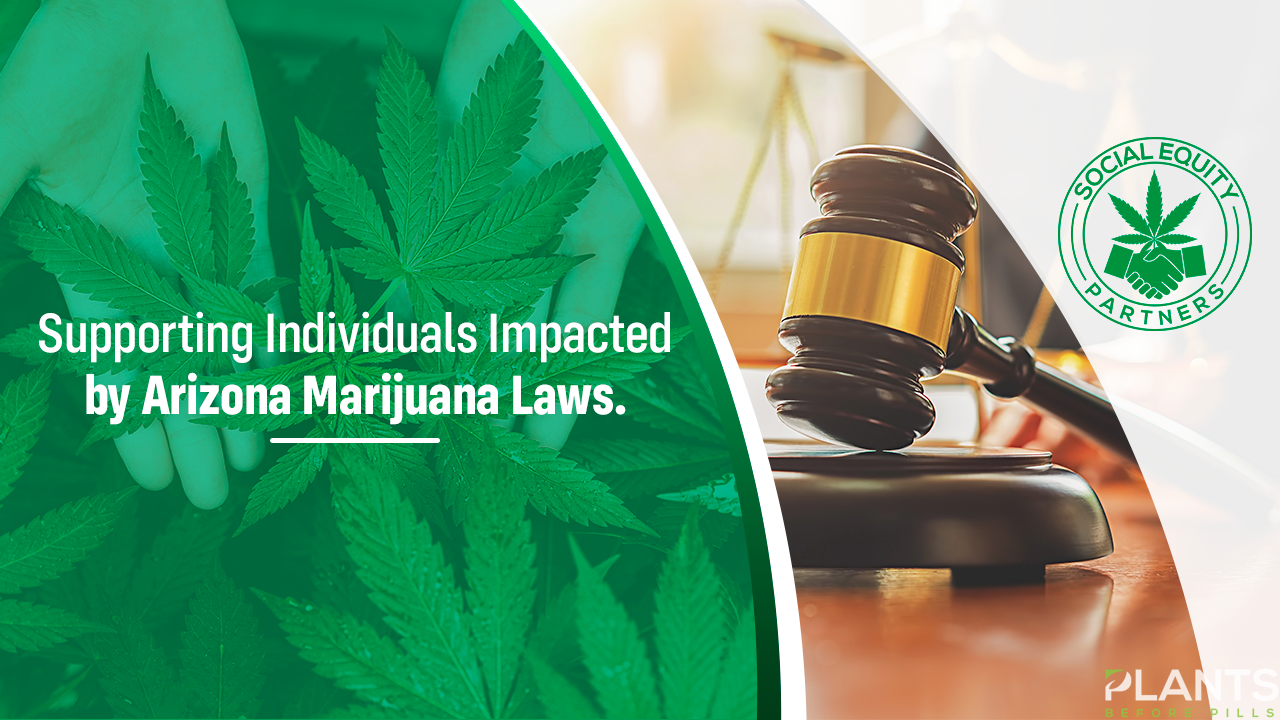 With the passage of prop 207, legal cannabis sales for recreational purposes become a new norm for Arizona residents. The legal cannabis market is a multi-billion dollar industry with a projected worth of $73 billion globally by 2027. That's why it is important for local residents of Arizona to look for partnerships that benefit local communities within Arizona instead of foreign corporations.
Social Equity Partners' mission is to assist Arizona residents who were convicted of non-violent cannabis felonies to apply for adult-use marijuana dispensary and cultivation establishment licenses through the program offered by Social Equity Partners. Their goal is to offer Arizona residents with cannabis convictions extensive support in receiving a license and establishing a cannabis business through the Social Equity Program. The founder Thomas Lopez was convicted in 2001 by the State of Arizona with a felony for marijuana possession. He understands the obstacles of what it takes to have personal and professional growth after a criminal conviction which is why he founded Social Equity Partners.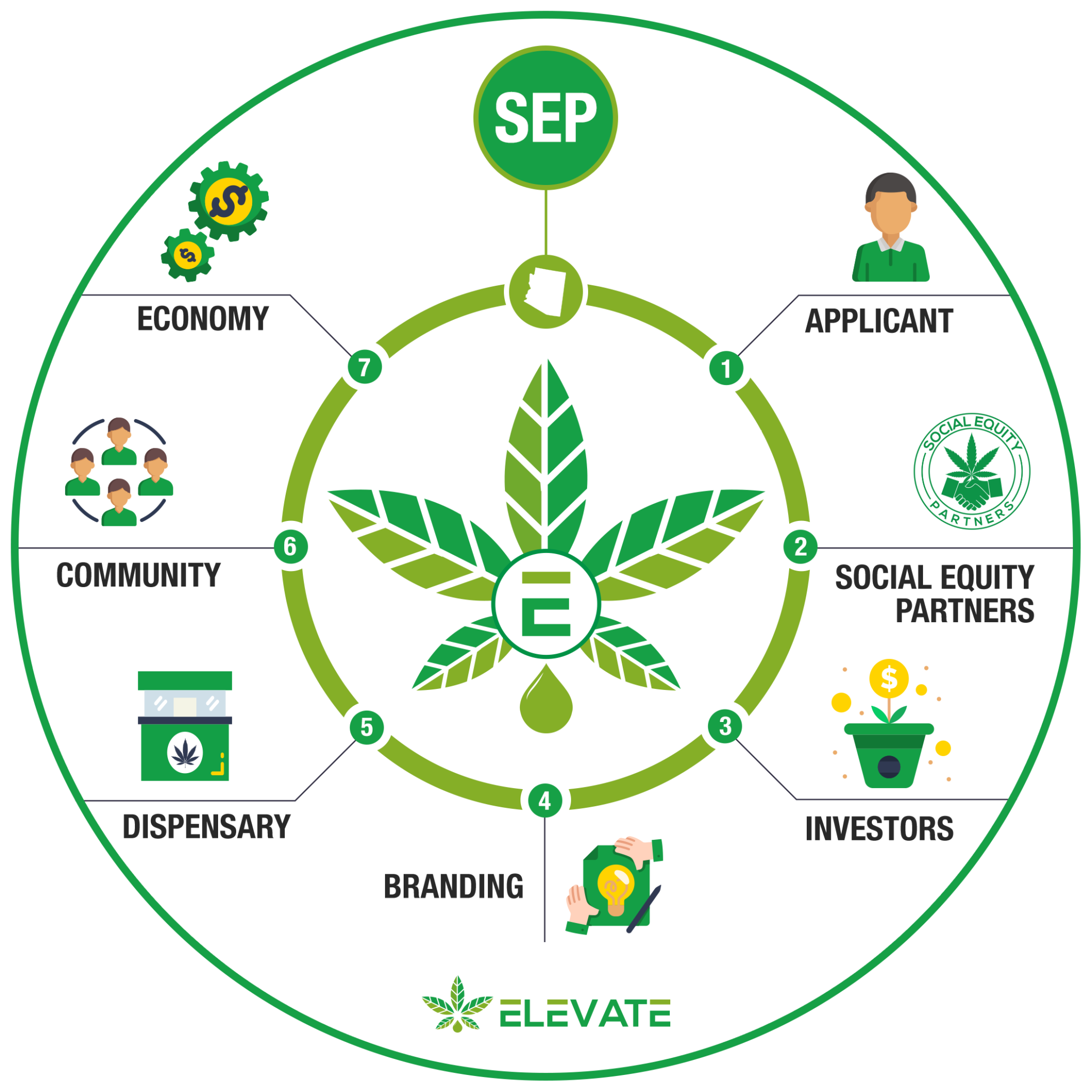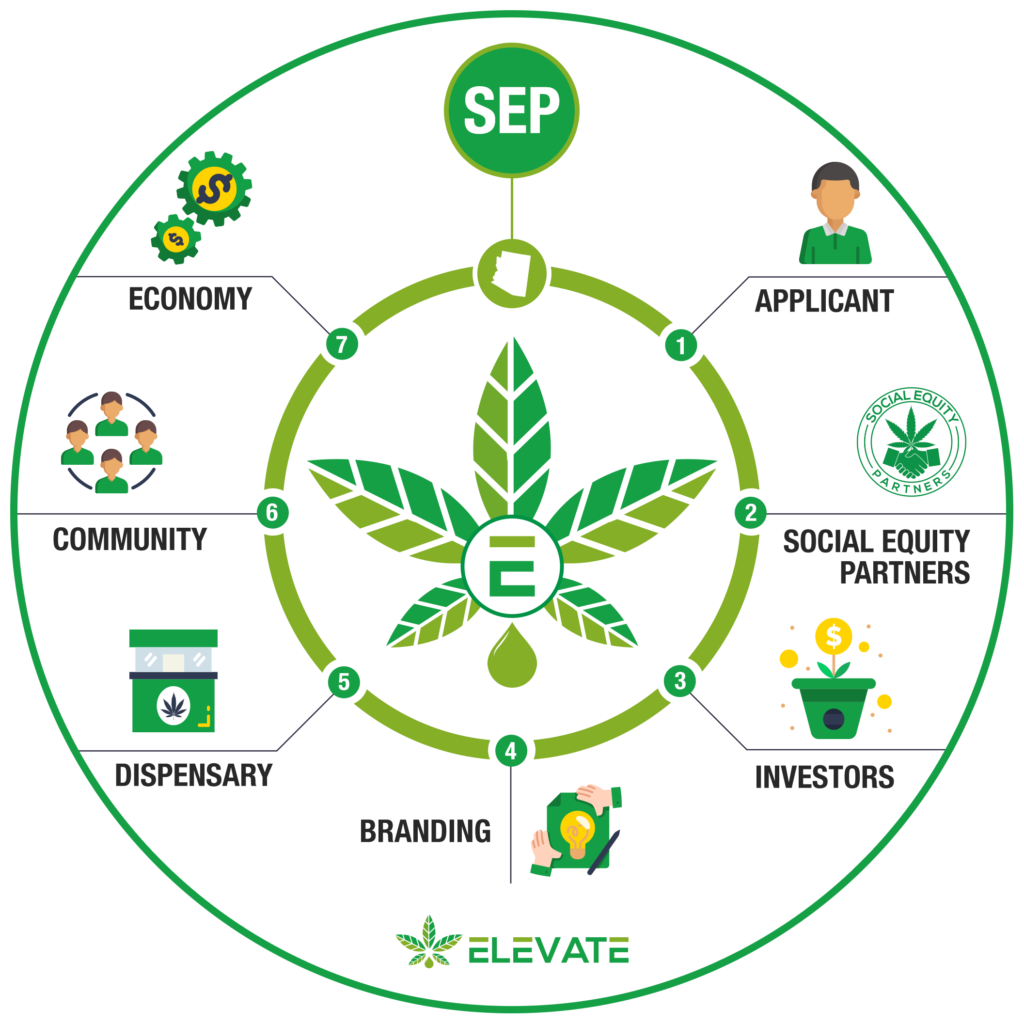 Under the ELEVATE brand label, one of the services that Social Equity Partners offers is access to their fully conceptualized dispensary. ELEVATE is a boutique dispensary with the aim to modernize and deliver the highest-quality marijuana products, with locations planned for Sunnyslope, Glendale and Tempe. ELEVATE aims to serve the local communities of Arizona as a small independent business that keeps money in the community instead of generating profits for foreign corporations while forgetting about the concerns of the local citizens.
Applicants will receive assistance with developing a broad web presence, social media campaigns, and professional branding once accepted into partnering with Social Equity Partners. They will also have access to their pool of local investors who are local community members looking to provide capital for starting dispensaries that benefit local residents instead of funneling money into corporations.
Social Equity Partners will be there to offer assistance during the application process for Arizona residents who are applying with felony cannabis convictions by helping them complete the application, create a compelling business plan, and verify financial requirements. The goal for Social Equity Partners is to ensure that all funding remains local and stays in the community. With this partnership, they believe that applicants have a chance to positively impact their neighborhoods and take part in reinvigorating local economies with locally-based investors' support.
With a partnership like Social Equity Partners, applicants will have access to full support from land-use lawyers, Realtors, and permitting specialists to help with identifying a site for your cannabis business. Their real estate brokers and lawyers understand the legal requirements for zoning laws for spaces all over Arizona and will help assist partners with finding the right property for their needs. Their partnership increases the likelihood of eligibility for the Social Equity Ownership Program with their proven funding and business plans already in place.