Medical Marijuana Market Booming in Asia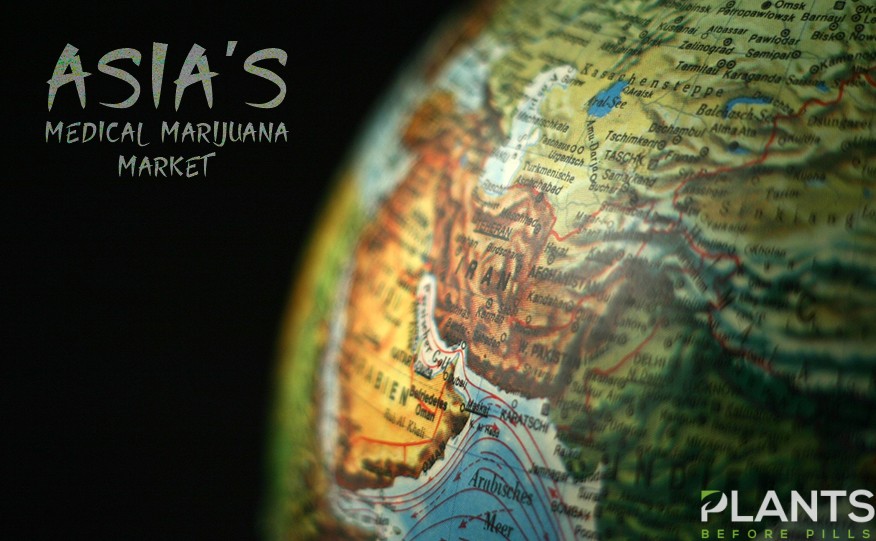 A lot of countries in Asia are opening up to the possibility of legal medical marijuana. In light on legalization of cannabis for medical uses by the Thai government, specialists foresee that its neighboring countries will follow its footsteps.
Experts are optimistic about the "softening" attitude of Asian countries towards the plant. This is despite some nations implementing strict penalties to drug law offenders, including the Philippines with its "ongoing bloody war on drugs."
Just recently, Malaysia's Health Minister Dzulkefly Ahmad released a statement saying that drugs have been instrumental in the destruction of many lives. However, he also remarked that "wrongheaded" laws implemented by the government have destroyed more.
Regarding Malaysia's war on drugs, Ahmad said that it is "obvious" that such policies "have not worked." As such, decriminalizing drugs could be the answer, adds Ahmad.
Meanwhile, Seoul, South Korea, and Bangkok, Thailand are in the position of spearheading the legalization of this herb. However, CNBC noted that the distribution and consumption of MMJ would be with proper licenses from their respective governments.
Singapore and China, both previously strict on implementing anti-drug policies, have been working to study the medicinal uses of cannabis. On the other hand, Japan has also been involved in clinical research regarding Epidiolex, an oral solution infused with the cannabidiol (CBD) used to treat epilepsy.
Aside from CBD, the medicinal cannabinoid from the plant, the European Monitoring Centre for Drugs and Addiction said that tetrahydrocannabinol (THC) is also used in medicine. However, THC and CBD are applicable for different conditions and symptoms.
MMJ market value
According to a Grand View Research report as cited by CNBC, the market for legal marijuana on the international level is worth $13.8 billion just in 2018. The same report says that this number will balloon to $66.3 billion by 2025.
In Asia, research by Prohibition Partners said that the Asian medical Cannabis market can surge up to $5.8 billion by 2024. It also remarked that Japan is expected to be a large consumer of medical marijuana because of its huge elderly population.
Meanwhile, CNBC notes that many investors remain reluctant to place their capitals on the plant as public perception may be filled with stigma.
As of this writing, only two countries have completely legalized the medical and recreational use of the plant. CNBC also noted Israel, Australia, and Germany, among others, for their "piecemeal legalization" of the medical application of cannabis.
Cann Social Tonics Gains $5m in Funding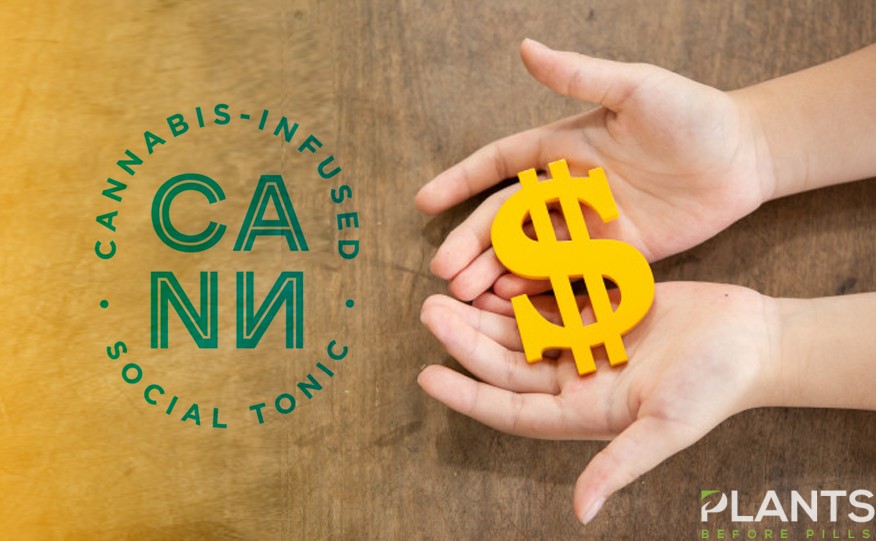 Los Angeles-based cannabis-infused drink producer, Cann Social Tonics, announced its successful acquisition of $5 million investment funding. The funding round was spearheaded by Imaginary and JM10, an early-stage investment firm and marijuana company, respectively.
Cann's beverages include 4 milligrams of CBD and 2 milligrams of THC. Unlike beer and other alcoholic drinks, this market offering is geared towards people who want to enhance socialization without the hangover, notes Forbes.
In a statement, the drink is said to be "uniquely designed to be approachable even for someone who has never previously considered cannabis as a part of their social lives – and appealing to that consumer is what it takes for a product to break the 'stoner' stigma and cross over into the mainstream," shares co-founder Luke Anderson.
As of writing, the continued success of Cann is astonishing, with the brand just having sold 150,000 of its beverages.
Both Anderson and fellow co-founder Jake Bullock shared that the initial public response toward their products is astounding, especially having sold out a couple of times. Despite their increasing popularity with target audiences, Tech Crunch reports that there are still regulatory and supply chain challenges that stand in the way.
JM10's investment in the cannabis-infused company allows it to expand its strong cannabis portfolio, with the likes of Lord Jones in its ranks. Founding partner JM10 Gregory Thomaier said, "Cann is unique in that its flavor profiles, ingredient purity and smokeless format sets the brand apart not only within the cannabis space, but also the beverage industry as a whole. We feel beverages like Cann provide the perfect product for the cannabis-curious."
Meanwhile, Forbes reports that Cann is Imaginary's first foray into marijuana investment markets and opportunities. Prior to this cannabis-infused drink maker, Imaginary only reportedly invested in renowned direct to consumer brands, including Daily Harvest, Everlane, Glossier, Reformation, and Kim Kardashian-West's Skims.
According to Forbes, the $5 million seed investment round is slated to boost the growth of Cann's cannabis-infused social tonic throughout different parts of California. In addition, the business is expected to bring its offerings to other states this 2020, as well.
Cann Social Tonics also plans to use its funding toward growing its business in new legal markets. Moreover, the brand intends to intensify is production capacity, as well as investing in product development to meet the demands of its existing pool of clients and potential customers.
High Times Slated to Launch Retail Stores this 2020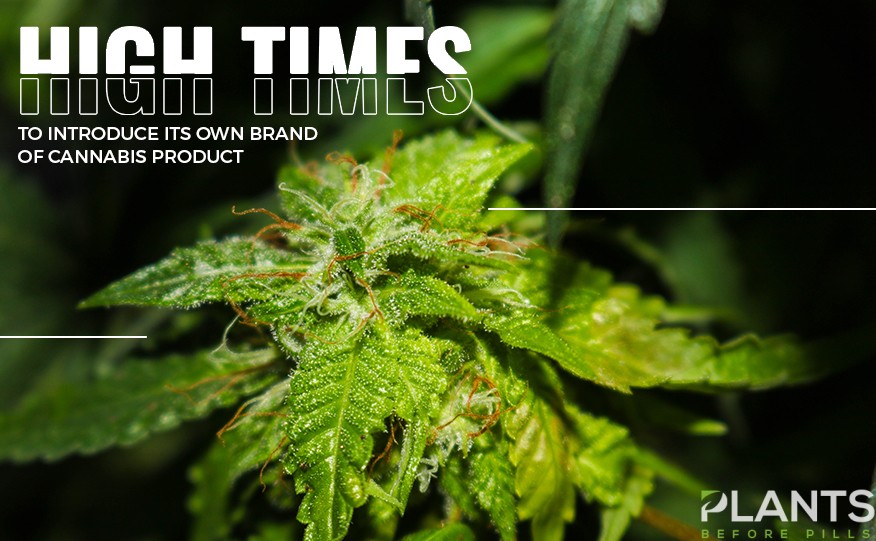 Cannabis-focused publication High Times recently announced its intention to introduce its own brand of cannabis product through its very own retail stores. According to a news update posted on the magazine's website, there will be two High Times-branded locations in Las Vegas and Los Angeles.
The parent company of the publication, Hightimes Holding Corp., said that the retail stores will bear the logo and name of High Times. It will be carrying memorabilia associated with the publication. Moreover, the stores will be distributing "licensed products of the company and various cannabis products."
Deciding to establish its first two locations in Las Vegas, Nevada and Los Angeles, California, High Times will soon be operating in two of the biggest cannabis markets in the United States. California and Nevada both have legal recreational marijuana laws in place.
The company expressed optimism in this venture. According to the news update, Hightimes Holdings "hopes to announce additional locations for other stores in the coming weeks."
In an interview with Yahoo Finance's On The Move, CEO Stormy Simon said that High Times is now ready to directly participate in the cannabis business. However, he clarified that it will not in the business of "touching the plant, per se." Instead, it will be involved in "the last stages before it reaches a consumer." This means that the publication will be working delivery, retail and connecting with customers.
As of this writing, adult-use recreational cannabis is legal in 11 states, while medical marijuana is allowed for use in 33 states. Illinois is the latest state to join the ranks of California, Nevada and other states that allow legal recreational use.
Simon is confident that the publication is suitable to run such a business. With 45 years under its belt, the magazine has covered a wide range of cannabis-related topics including legalization and market. Simon said that retail is "just the natural next step of taking [the] brand into the hands of the consumers."
When asked about the possibility of federal legalization of the plant, Simon said that the question is a "dangerous one to answer." He estimated that the next two to five years would be great for the sector in terms of federal legalization. However, he was wary of being sure of this approximation.
Meanwhile, the publication has now launched its online store from which customers can buy back issues of the High Times magazine, as well as exclusive merchandise connected to the brand.
Gov't Holds First Cannabis Hearing, Talks Policy Changes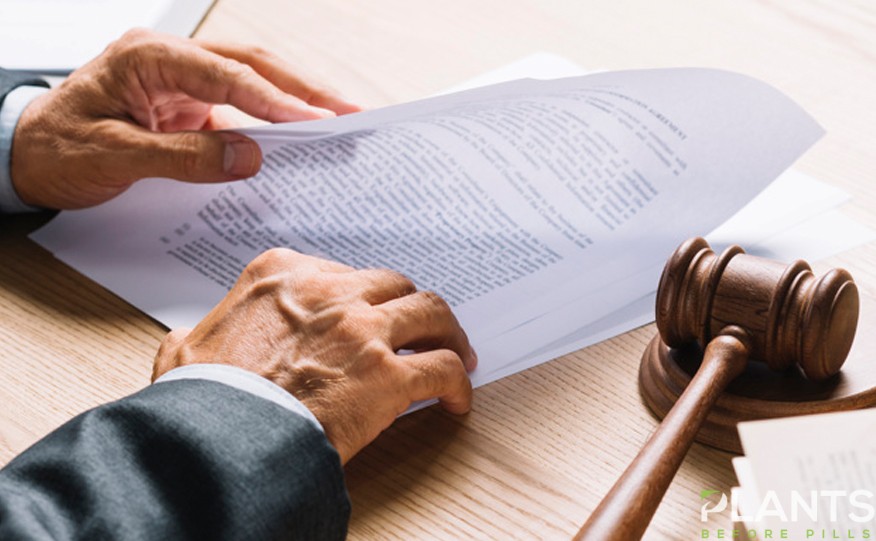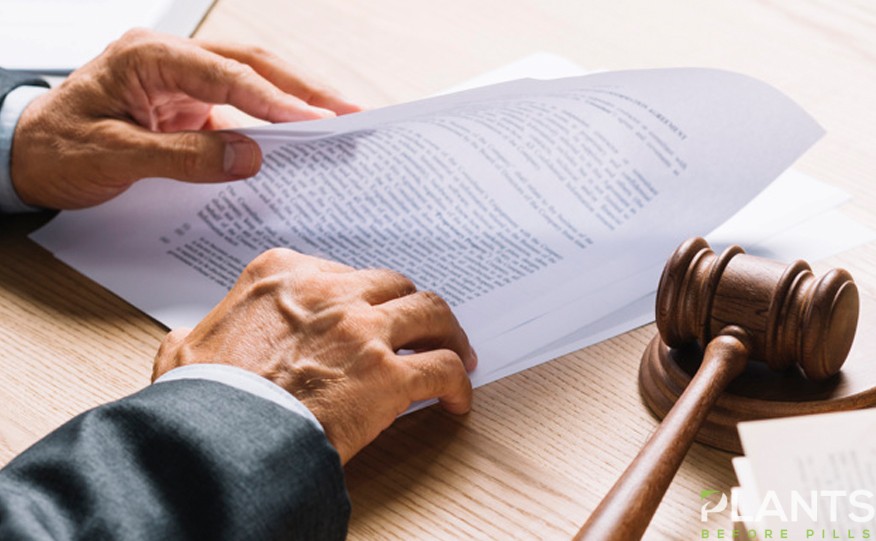 Last Wednesday, January 15, 2020, the House Energy and Commerce Subcommittee on Health held the first-ever cannabis hearing called 'Cannabis Policies for the New Decade.' The hearing was held at the John D. Dingell Room at the 2123 Rayburn House Office Building.
Present at the policy hearing were 35 bipartisan representatives from different government sectors. These include representatives and witnesses from the Food and Drug Administration (FDA), the National Institute on Drug Abuse, and the Drug Enforcement Administration (DEA).
Cannabis Hearing – What Was Tackled
Those present at the meeting tackled existing marijuana policies, its effects of marijuana on health, and the possible steps Congress should take to further research in the field.
According to Forbes, the government division came together to talk about and delve deeper into the current federal cannabis policies in place. This includes implications that may arise from putting marijuana in another category and exploring the possibility of cannabis research.
At the core of the discussion is the confusion between the legalization landscape, primarily because 11 states have already legalization the sale of marijuana, while 22 other states observe their own medical marijuana. This greatly clashes with the substance remaining illegal on a federal level.
In a statement, Republican Representative from Oregon, Greg Walden, said that "The states are way ahead of where we are federally."
Apart from tackling legalization concerns, the group reportedly touched based on marijuana being tagged as Schedule 1 substance and classified as having no medical use, yet there remains a lack of research on what the drug can provide.
To testify, DEA Senior Policy Advisor Matthew J. Strait from the Diversion Control Division, said, "Much like our partners at the Department of Health and Human Services (HHS), the Department and the DEA fully support research into the effects of marijuana and the potential medical utility of its chemical constituents."
To support the DEA's claim,  the Deputy Director for Regulatory Programs and Research of the FDA Douglas Throckmorton shared that the "FDA has an important role to play in supporting scientific research into the medical uses of cannabis and its constituents in scientifically valid investigations as part of the Agency's drug review and approval process."
Throckmorton continued, saying "As a part of this role, FDA supports those in the medical research community who intend to study cannabis by: 1. Providing information on the process needed to conduct clinical research using cannabis. 2. Providing information on the specific requirements needed to develop a human drug that is derived from a plant such as cannabis."
The meeting lasted for 3 and a half hours, however, the representatives have yet to make a decision nor cast their votes. Proceedings are available for viewing on the House Committee on Energy & Commerce website.