Medical Marijuana Market Booming in Asia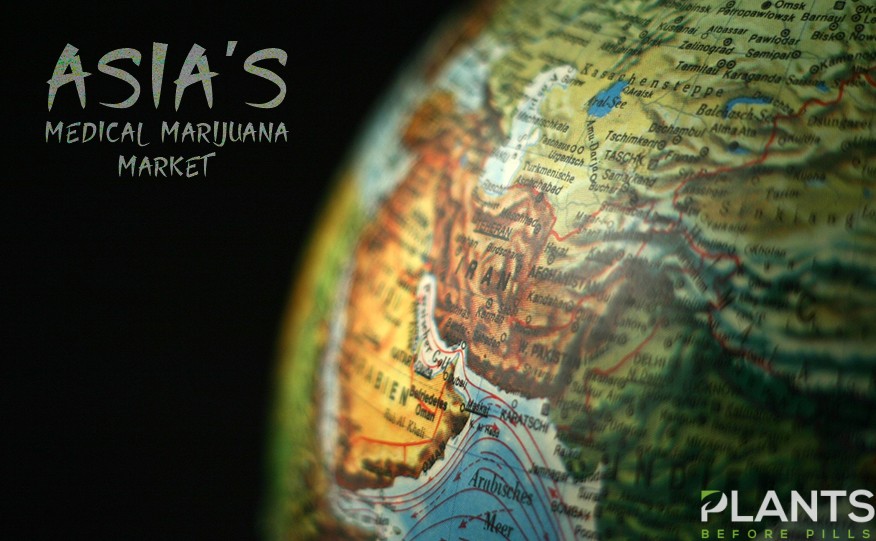 A lot of countries in Asia are opening up to the possibility of legal medical marijuana. In light on legalization of cannabis for medical uses by the Thai government, specialists foresee that its neighboring countries will follow its footsteps.
Experts are optimistic about the "softening" attitude of Asian countries towards the plant. This is despite some nations implementing strict penalties to drug law offenders, including the Philippines with its "ongoing bloody war on drugs."
Just recently, Malaysia's Health Minister Dzulkefly Ahmad released a statement saying that drugs have been instrumental in the destruction of many lives. However, he also remarked that "wrongheaded" laws implemented by the government have destroyed more.
Regarding Malaysia's war on drugs, Ahmad said that it is "obvious" that such policies "have not worked." As such, decriminalizing drugs could be the answer, adds Ahmad.
Meanwhile, Seoul, South Korea, and Bangkok, Thailand are in the position of spearheading the legalization of this herb. However, CNBC noted that the distribution and consumption of MMJ would be with proper licenses from their respective governments.
Singapore and China, both previously strict on implementing anti-drug policies, have been working to study the medicinal uses of cannabis. On the other hand, Japan has also been involved in clinical research regarding Epidiolex, an oral solution infused with the cannabidiol (CBD) used to treat epilepsy.
Aside from CBD, the medicinal cannabinoid from the plant, the European Monitoring Centre for Drugs and Addiction said that tetrahydrocannabinol (THC) is also used in medicine. However, THC and CBD are applicable for different conditions and symptoms.
MMJ market value
According to a Grand View Research report as cited by CNBC, the market for legal marijuana on the international level is worth $13.8 billion just in 2018. The same report says that this number will balloon to $66.3 billion by 2025.
In Asia, research by Prohibition Partners said that the Asian medical Cannabis market can surge up to $5.8 billion by 2024. It also remarked that Japan is expected to be a large consumer of medical marijuana because of its huge elderly population.
Meanwhile, CNBC notes that many investors remain reluctant to place their capitals on the plant as public perception may be filled with stigma.
As of this writing, only two countries have completely legalized the medical and recreational use of the plant. CNBC also noted Israel, Australia, and Germany, among others, for their "piecemeal legalization" of the medical application of cannabis.
Kratom: 4 Reasons Why It's Worth Exploring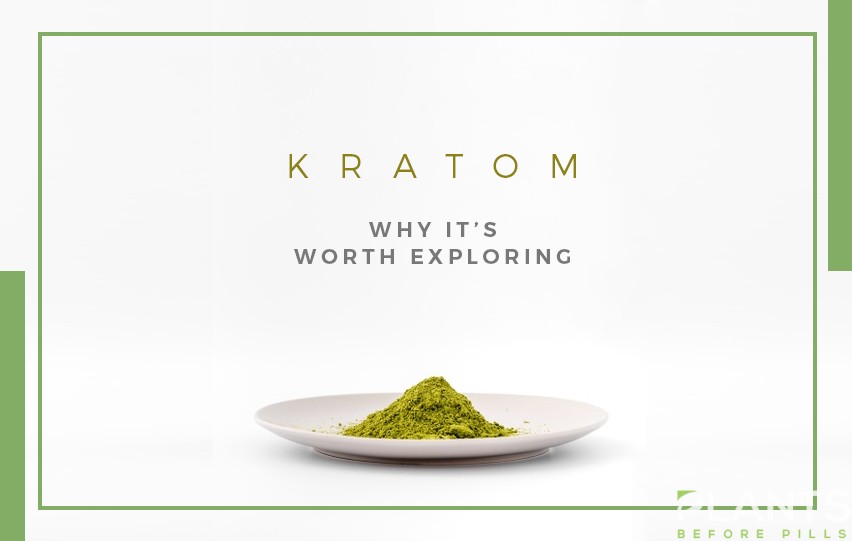 If you have been closely monitoring the Internet and been finding ways to keep yourself healthy, chances are you've seen this term once or twice. You might have even seen or heard about this in the news, especially with the Food and Drug Administration (FDA) and the Drug Enforcement Agency (DEA)'s interest in cracking down on these products.  
While Kratom tends to draw flak from these government agencies, there's still a large buzz surrounding this product, now more than ever thanks to many claims that it helped them wean off their addiction. However, apart from serving as a relief of sorts for opioid addiction and withdrawal, there has been a growing following for this herbal supplement/recreational drug because of its mood-boosting capabilities.
With all the mix of information around Kratom, it may be challenging to know exactly what's what. To shed more light on this product, we'll be tackling what this really is and why you should explore this herbal plant/recreational drug. Take a look.
What is Kratom?
Before anything else, kratom, otherwise known as Mitragyna speciosa, comes from a tree with the same name. Native to Indonesia, Malaysia, Papua New Guinea, and Thailand, its leaves have been used as herbal medicine to treat a variety of conditions. In particular, it has been used to address pain as it attaches to similar nerve cells in your brain to even helping manage sleep and other health conditions.  
Today, it is also being utilized as a recreational drug of sorts and is consumed in a number of ways. The most popular being brewed into a tea, being utilized in cooking, and even being chewed. It is also being smoked or ingested through the use of ground-up pills.
Why You Should Incorporate Kratom in Your Life
Provide Pain Relief 
Though the FDA and the DEA claim that kratom has no medical benefits, it has long been used in different parts on the globe, particularly in Asian regions, to treat chronic pain and even opiate-related withdrawal pain.  
Other illnesses and conditions such as diarrhea, diabetes, fever, and hypertension have also found significant results when this is consumed. All of these pain-relieving benefits can be attributed to the alkaloid found within kratom, such as mitragynine which is recognized for its analgesic properties.
Enhance Mood 
More than physical pain, this herbal drug is also considered a miracle worker as it eases emotional pain by promoting a euphoric feeling, thus inducing a general feeling of contentedness and even happiness.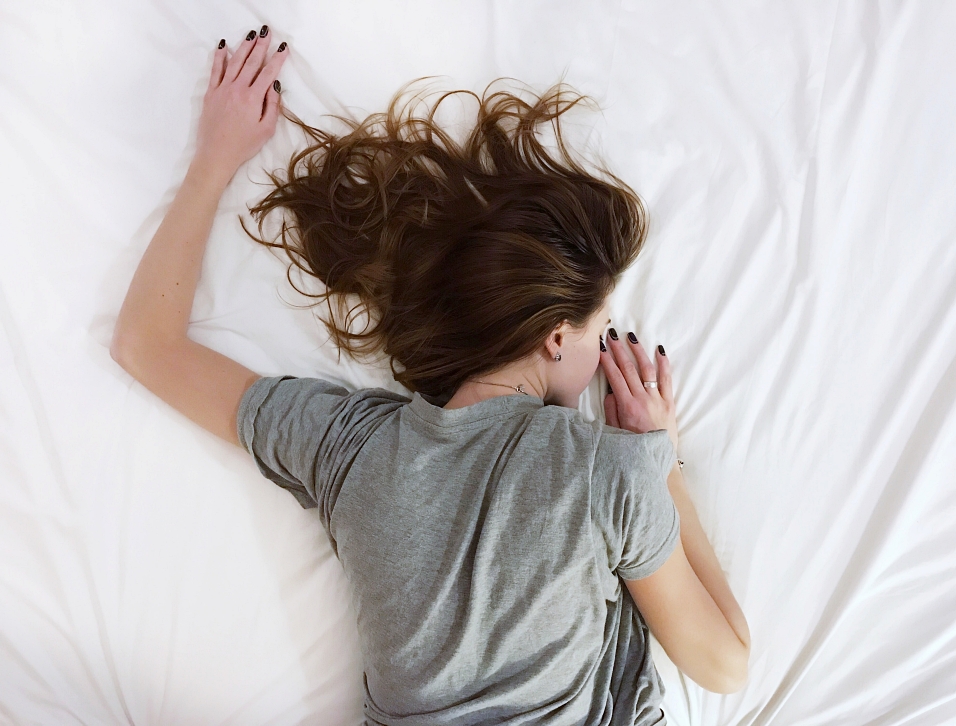 Address Sleep Problems 
One of the effects of consuming this is drowsiness. Higher doses of this drug can lead to sleepiness and even induce individuals to be in a dreamlike state. By consuming this plant, you can help treat sleeping problems such as insomnia as it can help lull you into a deep and restful slumber, allowing you to take the next day feeling much more energized. If you wish to address this particular concern, taking a cup of tea might work in your favor. 
Boost Immune System 
For those who wish to feel more energetic and who want to strengthen their immune system, this drug will provide the burst of energy that you need to conquer the day. Moreover, it can also help you to become more relaxed and reduce your stress and anxiety levels, both of which tend to trigger and agitate your immune system.
The Bottom Line 
Though there are still many studies conducted on kratom, there's no denying the possible health benefits it can afford individuals. With the guidelines above, you can best gauge how you can incorporate this into your everyday life and why it's even worth exploring in the first place.
How to use CBD Oil for Pain – 2020 Quarterly Review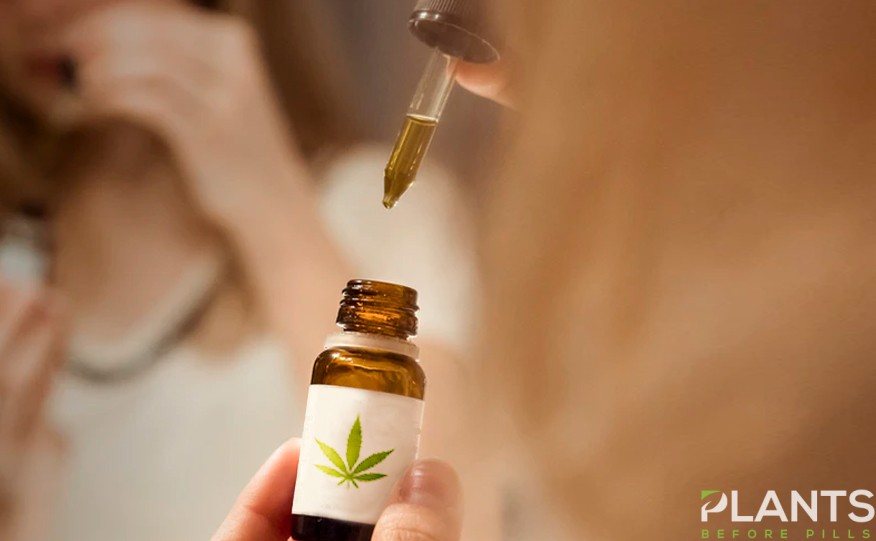 CBD has become wildly popular over the past 3-4 years due to it's many touted benefits and it's availability in markets all around the world. The sales of CBD products topped $1 Billion in sales in 2019 and looks to continue to grow well into the mid-2020s.
If you are still new to or haven't been following the CBD craze, CBD is short for cannabidiol, is a chemical compound from the Cannabis plant, which is also commonly referred to as marijuana or hemp. It is a naturally occurring substance that's used in a variety of products to give you a general sense of wellness in addition to the feeling of relaxation and calmness. Unlike its close relative, THC, which is the major psychoactive ingredient in marijuana, CBD is non-psychoactive which means you will not experience the "high" that you would if you were to consume cannabis with high levels of THC.
As we learn more about how CBD oil, CBD edibles, and CBD topicals work, the more buzz there is in the market for CBD products in general. There are a lot of new product spinoffs such as CBD dog treats, CBD bath bombs, CBD topicals, and even CBD toothpicks. Most CBD products claim to give a ton of benefits when it comes to the types of ailments they can be used to address. Of those benefits, one of the most common is for overall pain relief.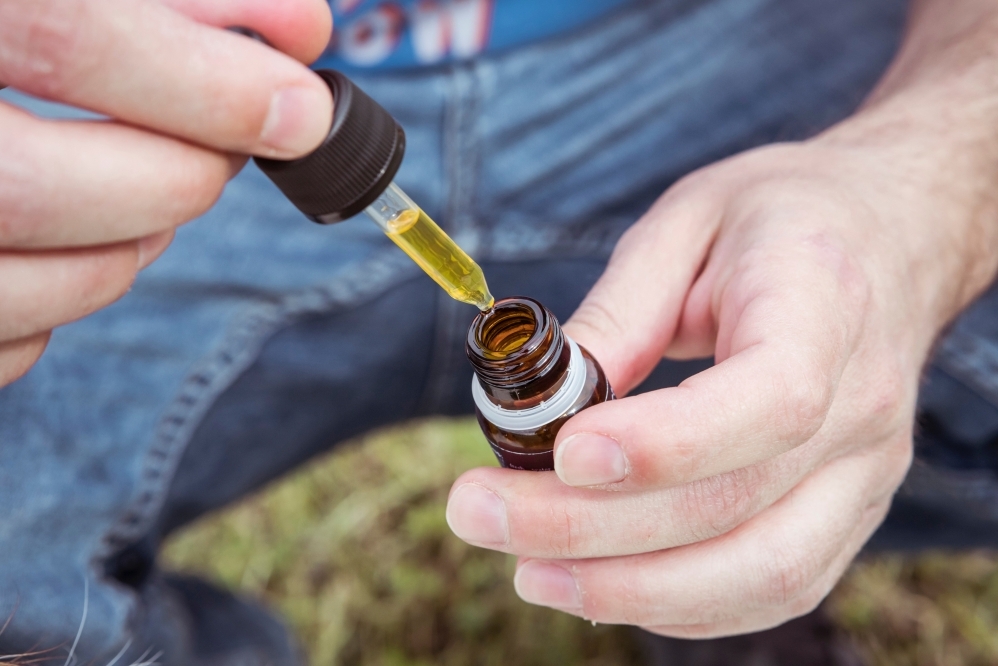 The trend towards natural and holistic health continues to grow each year as more evidence that costly pharmaceuticals (Big Pharma) not only come with a lot of side effects but also do damage to vital body organs such as the liver and kidneys. These complex "medicines" do not always assimilate well with the body which is why so many adverse reactions happen often resulting in having to take other medication to offset the ill effects of the first medicine. Those secondary medications often have side effects of their own and the negative feedback loop continues to perpetuate all while health is being compromised. The cause of this issue is that many manmade drugs are created to ease symptoms and are not addressing the core problem that is causing the symptoms. Natural products are viewed by the body as homogenous compounds because their chemical makeup is similar to the makeup of our bodies. This is a key differentiator between lab-made drugs and natural medicines.
In comes, CBD products and even CBD oil UK brands are in the mix of the global market. Being super easy to consume, CBD oil has become a staple in health regimens all across the world. It is easy to acquire, easy to take, and is all-natural. The compounds in CBD oil can help with inflammation in the body as well as helping ease aches and pains. Although pure CBD oil can be quite costly, the benefits can be great especially as it relates to overall wellness and low cases of side effects. CBD oil can be added to food, mixed into drinks, rubbed into the skin as well as absorbed into the skin by bathing in it. It has become so popular that even athletes are consuming it to help with their overall sports performance.
There is still quite a bit of research to be done as it relates to CBD as a whole but based on its initial reactions amongst many, things look very promising. As each year passes, the better the extraction of CBD oil becomes, and the more efficient it becomes inside the body.
Have you used CBD oil for pain before? Is it something you would recommend to a family member or friend to try if they are dealing with chronic pain? We'd love to hear about your experience with CBD oil and if it has been beneficial for pain relief.
Milpitas Council Mulls Over Cannabis Sales Tax in Ballot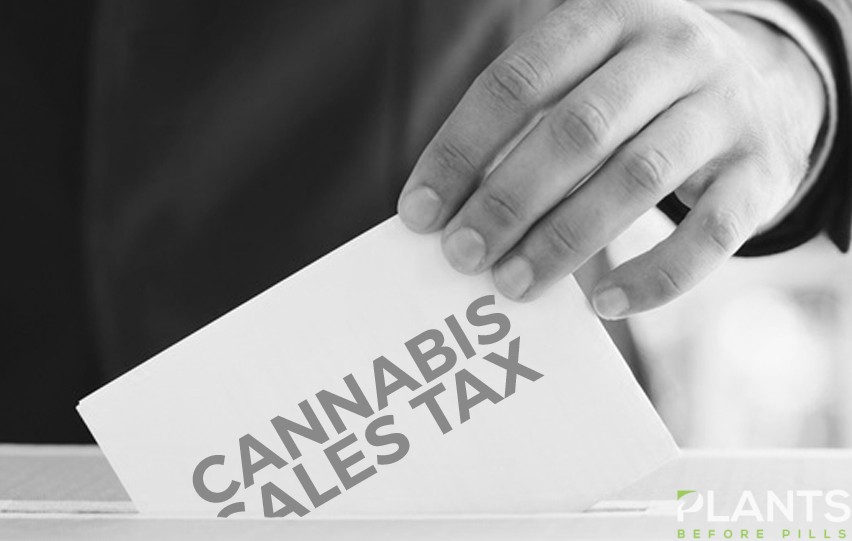 Earlier this month, the council of Milpitas City, California mulled whether to place a cannabis sales tax measure in the November 2020 election ballot, said The Mercury News. Mayor Rich Tran brought the matter forward for discussion.
Tran, who voted in support of banning marijuana businesses back in 2018, remarked that voters should have a say on the issue. He said, "I believe this proposed cannabis sales tax is one step that we can take from now until the first Tuesday in November to allow residents to exercise their freedom to choose."
Meanwhile, councilman Anthony Phan expressed his support of the new discussions regarding the ballot measure. According to him, cannabis businesses will provide the city with a new revenue stream which will diversify the city's income source.
He added that this will benefit Milpitas "especially in the fiscal position that [the city] is in and the fiscal position that [the city] will inevitably be in." Phan was the councilman who proposed the cannabis sales tax measure in 2018.
While Phan is optimistic about the proposal, a city staff remains adamant about the amount of support it will garner in light of the existing ban on marijuana businesses. The source said that Milpitas must first allow such businesses to be able to impose a cannabis tax on their sales.
The staff noted that the ban can be lifted through voters' choice or with the council's approval. Because of this, two ballot measures should appear in November 2020: one for allowing cannabis businesses in the city and another for the tax.
Meanwhile, the discussion has sparked a controversy within the city council with Councilwoman Karina Dominguez accusing Phan of being a lobbyist for the cannabis industry. According to the councilwoman, the measure will cause a conflict of interest involving Phan.
The council member refuted such claims saying that Dominguez's statement is "pure libel" and that he will take legal action should such accusations come to light once more.
The Mercury News noted that the Phan did not participate in past votes concerning marijuana as he was affiliated with a company that transacts with businesses in the cannabis industry. However, California's Fair Political Practice Commission later cleared him of any potential conflict.
As for residents' opinions regarding the industry, the report remarked that other plans to let businesses operate in the city were junked as hundreds of residents expressed their disapproval.
UPDATE – After reviving the idea of adding the cannabis sales tax measure for November ballot, the council has decided to trash the proposal.
---