Cannabis Education: Yes or No? Denver Proves Education Steer Teens Away from Weed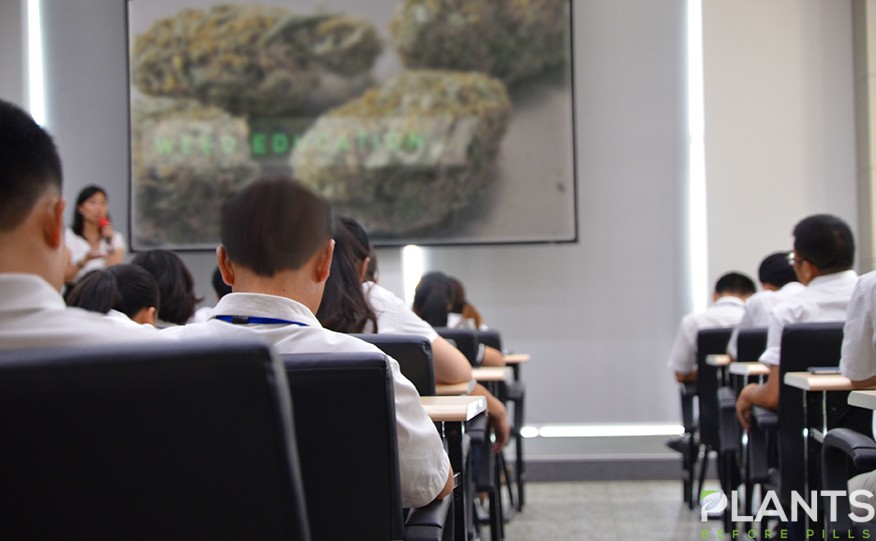 While marijuana is legal in selected US states and in Canada, teens aren't supposed to be puffing clouds of weed because they are after all, minors. Now, with easy access to supply, parents feared that their kids will be dependent on this compound and eventually try stronger classifications of drugs like cocaine or heroin.
The issue whether kids at school need to learn about cannabis is still on the hot seat. While many experts are backing this idea, some parents are hesitant about the idea of teaching their kids about drugs which can increase curiosity.
Meanwhile, there's Denver's youth campaign of 'High Costs' which started out as traditional signage and a social media component. The campaign gets the attention of teens by including an online quiz show called 'Weeded Out' which helps educate these groups of people about marijuana use but in a more engaging manner.
Apparently, scare tactics don't work for teens as they see it as being lectured on, which is something that they're used to. Weeded Out and some other online tactics work for Denver, with more teens responding that they aren't likely to consume marijuana not unless for medication.
"Kids can go look at that data. We want to drive them to the research. Getting them to take that responsibility for their health will have a much longer lasting impact," said Ashely Kilroy, director of Weeded Out campaign.
Marijuana's link to addiction
Because teens' bodies and mind aren't fully developed yet, consuming a variety of substance can cause unpleasant reactions. For example, a teenager can get all excited at first try because the experience is new and something different. Because smoking specific strains can bring about a variety of effects including slow motions, total relaxation and even hallucinations, a teenager can find this very addicting.
Combined with being irrational and reckless, some teens just couldn't be controlled. In one research, it is found out that teenagers ages 24 and below uses their amygdala, a part of the brain linked to the emotions when responding to situations. Adults ages 25 and above, on the other hand, uses the prefrontal cortex, which is the rational part of the brain.
In light of this, teenagers are prone to risky situations and are not easily persuaded because a larger part of their brain is linked to the emotions, which controls their judgment.
The role of educators and parents
As said, kids learn from their home and environment. Parents have a huge role in monitoring their child and helping them understand matters that concern them. Educators, on the other hand, also facilitates students and at the same time, present eye-opener lectures that will mold the minds of these groups of people.
Teenagers need to understand that marijuana plant is powerful in the field of science and medicine but if abused, the law can interfere and have them accountable. These people also need to understand that their bodies shouldn't be exposed to this plant for 'fun' or to fit in. Adults are permitted to use this substance for pain management and mental disorders, among other things.
Innovation on Cannabis
Aside from the 'Weeded Out' campaign, a small community college in Illinois, Chicago, created two cannabis curriculums that would help students earn certifications for patient care and dispensary specialists.
According to the Academic Affairs Vice President Ileo Lott, the new programs will provide additional training and credentials for students to advance into healthcare careers. Moreover, these programs will help students learn about the plant and be educated on its proper use.
The growing problem with substance addiction starts with tobacco smoking until an individual discovers a stronger substance. Given that teenagers are still vulnerable, they need guidance to get away from the addiction trap that can ruin their future.
Tracing Important Cannabis-Related Facts Throughout History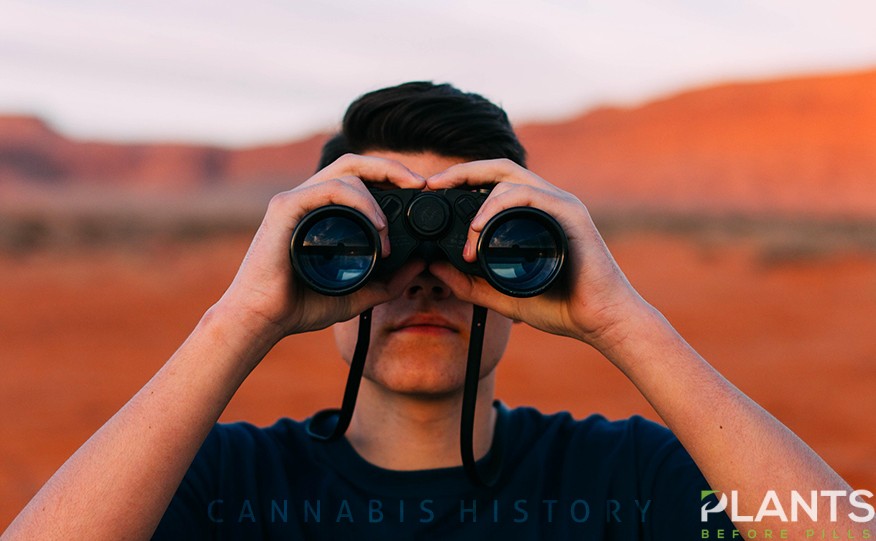 Cannabis has a long history, but how far does its story go back to? Considered as a worldwide crop which is the oldest plant in the history of humanity, it is interesting to learn about the key events in the long history of the plant. Read on to find out the most important events in its story:
Hemp in the Ancient Times
If you think that marijuana only emerged in modern times, then think again. The plant has existed for thousands of years now. There were records of it being used in Ancient European, Asian and African civilizations, making it a truly global herb. Check out how it was used in ancient times.
Applications of Cannabis:
Spirituality and Religion
Perhaps one of the most primary uses of marijuana during this age is for spirituality and religion. Ancient texts bear witness to the religious purpose of cannabis. The Vedas of ancient India goes as far back as 2,000 BC, mentioning cannabis as one of the five sacred plants. Shinto and Buddhist literature also mentions the herb as an aid for meditation.
Aside from aiding in spiritual rites, cannabis was also used to treat all kinds of medical conditions. The Chinese people have a legendary leader who prescribed cannabis tea for a variety of medical conditions. This includes rheumatism, poor memory and gout.
There were also records of medical use in India, Egypt and Japan, which is implemented to treat cough, anxiety, inflammation and constipation. It was also used as an anesthetic.
As spirituality and healing are closely related in ancient times, it is important to mention that some studies assert that Jesus used hemp oil as an anointing oil to cure the sick. Researchers say that the Scriptures refers to it as keneh-bosem (or kaneh-bosm) in Aramaic.
In ancient times, the plant was not only consumed but also used for practical and industrial purposes. Hemp is a highly fibrous herb, making it a good crop for textiles, papers, ropes and many other industrial products.
Who Smoked the First Blunt?
This question pops up on every smoker's mind. In fact, even non-smokers may be curious as to who discovered that this plant can be smoked and consumed. Cannabis legend and High Times editor-in-chief says that our ancestors from Bactria (now part of Afghanistan, Uzbekistan and Tajikistan) discovered the psychoactive properties of cannabis through burning the plant in caves and shelters. However, it is difficult to determine who exactly smoked the first blunt.
Earliest Evidence of Marijuana Use
Scientists believe that the crop came from Central Asia, which includes the modern-day countries that cover the ancient place that is Bactria. While Hager says that the herb came from what is now known as parts of Afghanistan, Uzbekistan and Tajikistan, other scientists say that it emerged from what is now called Siberia (the southern part) and Mongolia.
Researchers say that the use of cannabis can be traced back to 12,000 years ago, making it one of the oldest crops in the world. The oldest texts that mention the consumption of the cannabis dates as far back as 4,000 B.C. in China.
However, it is only recently when experts discovered direct evidence of humans consuming marijuana. A 2,500-year-old burial site in Western China was found to have traces of the plant with high contents of tetrahydrocannabinol (THC), the mind-altering compound in cannabis. Theories say that it was used for ritualistic burials or for its psychoactive effects.
The Medieval Age and Cannabis
Also called post-classical age, the medieval times was another eventful time for cannabis. With the various imperialistic endeavors during this age, the world saw marijuana's evolution in the medieval age.
Applications of Cannabis:
As a medieval forerunner of chemistry, alchemists experimented with what the plant has to offer. Alchemists (the medieval equivalent of modern-day scientists) used marijuana incense and other extracts from the plant for medicinal purposes. Some historians say that religious hospitals grew hemp for the same reason.
However, herbalist physicians warned people against the excessive use of the plant. These individuals believe that over consumption can lead to infertility and even serious medical conditions.
A lot of writers and thinkers of the time have consumed marijuana. Even the prolific William Shakespeare was believed to have taken this herb, which may have resulted in his creative writing.
Worldwide Cannabis
The plant arrived at Eastern Africa when Arab traders came to the region in 1,300 BCE. They brought cannabis to treat various illnesses such as malaria, asthma and dysentery. Meanwhile, the Spanish Conquest in 1,500 BCE brought the plant to the Americas. The colonists used their hemp crops for industrial purposes, making ropes and textiles using its fibers.
Wine and 'Hashish'
During medieval times, the wine was banned in the Middle East. This led the people to turn to hashish, allowing them to get intoxicated without breaking the law.
How the Modern World Perceives Cannabis
Now that we know how the herb was used in the ancient and medieval ages, we now come to our own time: the modern age. While you are familiar with how the public views marijuana today, there are several important events that can influence the future of the plant.
Applications of Cannabis:
With the debate going on regarding the usefulness of the plant, one of the first things you should know is that cannabis is used for:
Just like in the ancient and medieval ages, this herb is used today as an effective addition to medical treatments. However, it is essential to note that we now have a better understanding of the medicinal effects of the cannabis. We currently have deeper knowledge about the chemical compounds of hemp, especially cannabidiol (CBD), and its effects on the human body thanks to the endocannabinoid system.
With this, we know how and why the plant can reduce, alleviate, treat and prevent various medical conditions of the body. These include cancer, epilepsy, mental disorders, inflammation, pain and brain degeneration diseases, just to name a few.
In the medieval age, humans used marijuana for leisure. The same is still true today, especially with the legalization of the crop in many parts of the world. Many individuals use the plant for its medicinal properties, but many others enjoy their psychoactive effects thanks to THC.
Aside from recreational usage, the herb is also popular as a lifestyle aid. The group of writers and thinkers called Le Club Des Haschischins (or the Hashish Club) in mid-19th century consumed the plant. While the medieval age has shown how it is well-used as a creativity aid through various works, it is generally used as a lifestyle aid in modern times. Many people now recognize the plant's potential not only as medical, recreational and creative aid but also as a productivity aid and mood enhancer.
The popularity of CBD has enabled professionals, creatives and scholars the boost in energy, cognition and creativity they need to become more productive. In fact, it has the potential to greatly increase the quality of life of many working individuals.
The passing of Farm Bill 2018 in the United States signals the return of hemp as an industrial crop. This means that Americans will be able to enjoy hemp-derived products from oils, papers, textiles and many other industrial products.
Aside from this, there are speculations that marijuana can become an energy crop. Researchers are looking into its potential as a biodiesel source, especially as it produces a large amount. Compared to the current energy crop, soybeans, hemp can turn up to 4 times more oil per acre.
War on Drugs
One of the most important cannabis-related events in the globe is its inclusion in the war on drugs. There are drugs wars being waged across the world, aiming to eradicate the use of illicit substances including LSD, cocaine, fentanyl, and unfortunately, marijuana.
The U.S. is one of the countries that are waging these types of war. Since the enactment of the Marihuana Tax Act of 1937, the country has federally banned the herb. Other countries that are executing the initiative includes Mexico, Bangladesh, the Philippines, China, Brunei, Malaysia and Singapore among others.
Cannabis Legalization
Only 2 countries have nationally legalized the herb for any use: Uruguay and Canada. However, there are a lot more others with favorable medical marijuana laws, including Thailand, Chile and Croatia. In the U.S., 33 states legalized medical marijuana, eleven of which including Washington, D.C. have legalized recreational use. Meanwhile, many parts of the world are looking into legalizing the herb, getting us nearer to worldwide legalization.
Today, cannabis is one of the most widely consumed and beloved natural crops. When combined with the mounting research pertaining to the medical attributes of the plant, even legal recreational use can become possible. With its legalization in some parts and its impending legalization in others, many places across the globe will once again be able to serve its people with the goodness that is marijuana and all its benefits.
Jamaican Scientist To Recreate Bob Marley's Lost Marijuana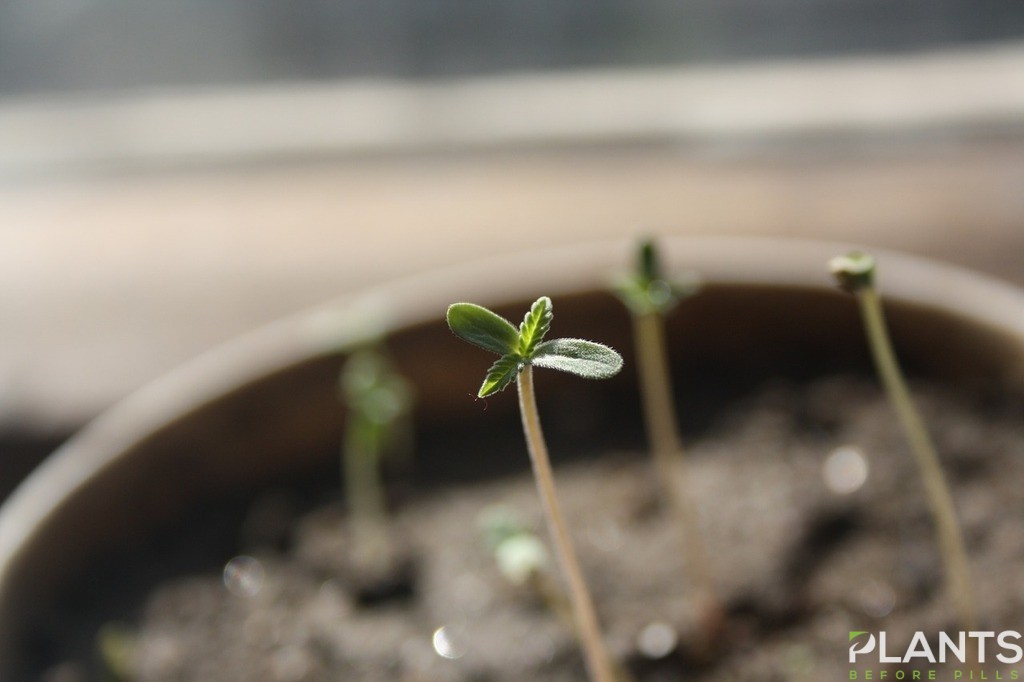 Dr. Machel Emanuel, a Jamaican scientist, is planning to revive a rare type of landrace cannabis natively-grown in Jamaica and was smoked by Bob Marley in the 1970s.
According to an article published on Merry Jane, the 35-year-old biologist came from the Caribbean island country of Dominique and moved to Jamaica in 2007 to research on the rare types of cannabis grown in the area.
"In the 50s, 60s, 70s, Jamaica was known for its landrace cultivar which definitely gave Jamaica that international reputation," Emanuel told the Daily Mail. The plant had grown naturally in the country before it was wiped out by the American War on Drugs in the 1980s. Given the plant's huge and easy-to-spot structure, Americans were easy to identify and destroy the said type of cannabis. In return, marijuana farmers have no other choice but to abandon its cultivation and look for shorter, easier-to-hide types of plants.
Dr. Emanuel, who specializes in horticulture and the adaptation of plants to climates, also noted that the founding members of the legendary reggae group, the Wailers, namely Bob Marley, Peter Tosh, and Bunny Wailers, used to smoke the said landrace. He further explained that "the reggae legend's marijuana," has a lower level of THC in them, which serves as the plant's main psychoactive element.
A self-proclaimed cannabis enthusiast himself, the Jamaican biologist decided to recover the lost landrace by reproducing them in his lab. This led him to explore the four corners of the Caribbean in search of the grains of the said plant. He recalled finding a Rasta man who had been detached from the modern civilization in the last 40 years.
'It was a six hours hike to get to him,' he said. But from there, he was able to access the rare landrace seed.
The 35-year-old scientist also believes that this venture could lead to a new economic opportunity for Jamaica. "There could be an economic advantage to growing these plants here," he told The Daily Mail. "[It's] just like champagne in France."
In 2015, the use of cannabis was decriminalised in the country and was allowed to be used by those of the Rastafari faith for religious purposes.
"There is a nostalgia value that could be added based on marketing applications," the scientist went on. "Jamaica's reputation was basically built on these plants… There could be an economic advantage to growing these plants here. They are more resistant and grow more easily."
Ray J Invests $5M on Cannabis Business
American singer, rapper, and songwriter William Raymond Norwood Jr, more popularly known as Ray J, has reportedly invested a whopping 5 million dollars on his marijuana firm. The artist will be launching his own company named William Ray LA.
In a short clip posted on the social media platform Instagram, the star shared his excitement to the public. The caption on the video reads, "Been working on a deal for a year now!! Stayed up for days at a time getting work done! …But it's about to finally be official this week!" The caption also thanks his hardworking team coming from different states.
About William Ray LA
The California-based marijuana firm plans to sell numerous indica and sativa products. One of the featured products on the website include pre-rolled marijuana called "Ray Jay's." Customers can also purchase cannabis strains placed in a glass jar, which the website dubs as "aesthetic."
According to a report by TMZ, Ray J has gathered some of the best industry names and ganja experts. These specialists reportedly bring something to the table, with individuals delving into growing, branding, and marketing the herb to the public. The singer-performer will also add a personal touch and expertise to the brand, taking on a more hands-on approach to handling the company.
TMZ also notes that the William Ray LA company is bringing its best foot forward, with a fully stocked greenhouse already waiting.
Wider Cannabis Client Reach
In order to gain wider support from the public and have an increased customer reach, Atlanta Black Star reports that the company plans to utilize non-traditional forms of marketing. Ray J's manager, David Weintraub, states that they will make use of entertainment channels, as well as the media and music industries.
Apart from their line of sativas, indicas, and pre-rolled marijuana, the company is also looking to offer its services to similar businesses looking to grow their network, notes TMZ.
Other Line of Businesses
The artist turned entrepreneur seems to be following his cousin Snoop Dogg's footsteps.
Revolt TV notes that aside from the marijuana firm, the performer has also invested his hard-earned money in a variety of businesses and industries. Ray J also has a tech company named Raycon Global Inc. which offers wireless audio products.
Likewise, Atlanta Black Star notes that the artist also has a business called Raytroniks. Launched in 2016, Raytroniks offers an electricity-driven scooter e-bike.