Cannabis Education: Yes or No? Denver Proves Education Steer Teens Away from Weed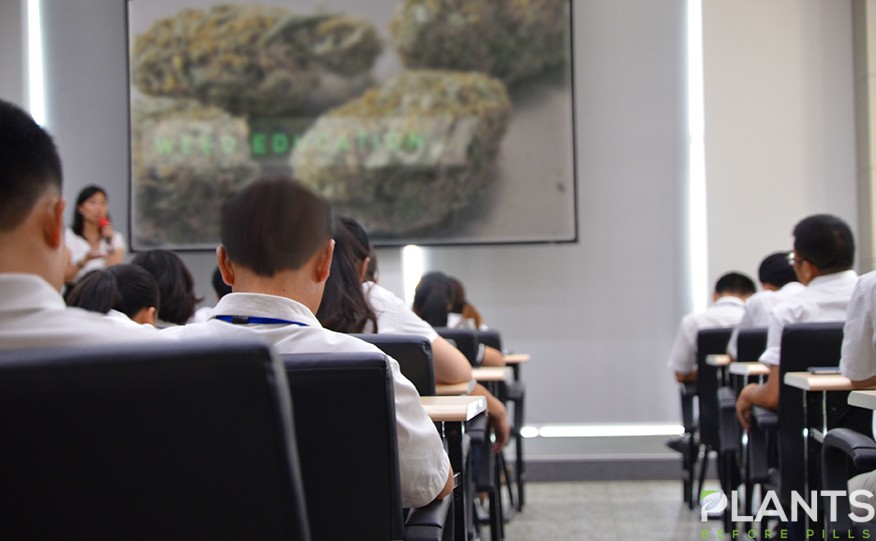 While marijuana is legal in selected US states and in Canada, teens aren't supposed to be puffing clouds of weed because they are after all, minors. Now, with easy access to supply, parents feared that their kids will be dependent on this compound and eventually try stronger classifications of drugs like cocaine or heroin.
The issue whether kids at school need to learn about cannabis is still on the hot seat. While many experts are backing this idea, some parents are hesitant about the idea of teaching their kids about drugs which can increase curiosity.
Meanwhile, there's Denver's youth campaign of 'High Costs' which started out as traditional signage and a social media component. The campaign gets the attention of teens by including an online quiz show called 'Weeded Out' which helps educate these groups of people about marijuana use but in a more engaging manner.
Apparently, scare tactics don't work for teens as they see it as being lectured on, which is something that they're used to. Weeded Out and some other online tactics work for Denver, with more teens responding that they aren't likely to consume marijuana not unless for medication.
"Kids can go look at that data. We want to drive them to the research. Getting them to take that responsibility for their health will have a much longer lasting impact," said Ashely Kilroy, director of Weeded Out campaign.
Marijuana's link to addiction
Because teens' bodies and mind aren't fully developed yet, consuming a variety of substance can cause unpleasant reactions. For example, a teenager can get all excited at first try because the experience is new and something different. Because smoking specific strains can bring about a variety of effects including slow motions, total relaxation and even hallucinations, a teenager can find this very addicting.
Combined with being irrational and reckless, some teens just couldn't be controlled. In one research, it is found out that teenagers ages 24 and below uses their amygdala, a part of the brain linked to the emotions when responding to situations. Adults ages 25 and above, on the other hand, uses the prefrontal cortex, which is the rational part of the brain.
In light of this, teenagers are prone to risky situations and are not easily persuaded because a larger part of their brain is linked to the emotions, which controls their judgment.
The role of educators and parents
As said, kids learn from their home and environment. Parents have a huge role in monitoring their child and helping them understand matters that concern them. Educators, on the other hand, also facilitates students and at the same time, present eye-opener lectures that will mold the minds of these groups of people.
Teenagers need to understand that marijuana plant is powerful in the field of science and medicine but if abused, the law can interfere and have them accountable. These people also need to understand that their bodies shouldn't be exposed to this plant for 'fun' or to fit in. Adults are permitted to use this substance for pain management and mental disorders, among other things.
Innovation on Cannabis
Aside from the 'Weeded Out' campaign, a small community college in Illinois, Chicago, created two cannabis curriculums that would help students earn certifications for patient care and dispensary specialists.
According to the Academic Affairs Vice President Ileo Lott, the new programs will provide additional training and credentials for students to advance into healthcare careers. Moreover, these programs will help students learn about the plant and be educated on its proper use.
The growing problem with substance addiction starts with tobacco smoking until an individual discovers a stronger substance. Given that teenagers are still vulnerable, they need guidance to get away from the addiction trap that can ruin their future.
California Weed Delivery: Best Companies Roundup
With tons of new delivery services popping up, it can be hard knowing which is the best one. Read to learn about the top California weed delivery services in this roundup.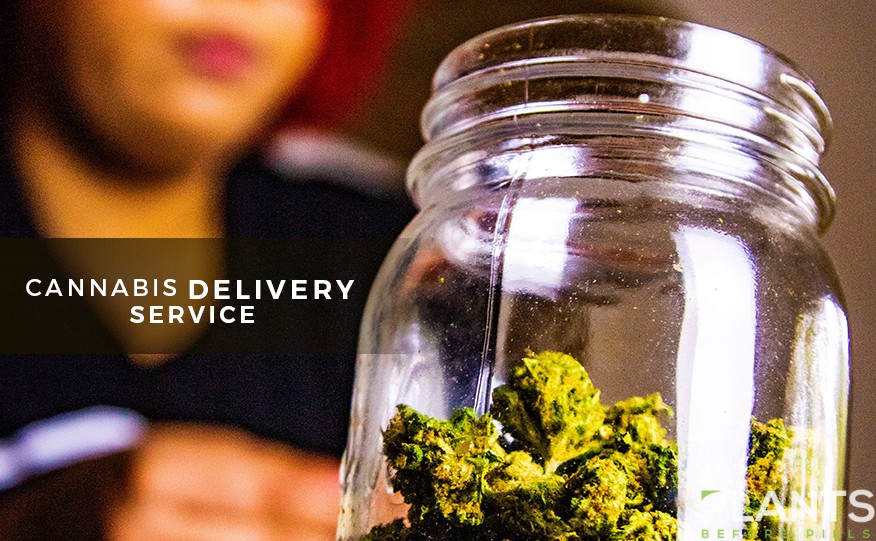 California weed delivery services have made life as a stoner a whole lot better in the Golden State. Customers can stay home and enjoy relaxing on the couch rather than making the trek to the dispensary and often pay lower prices on the same great products found in-store. Buying weed online is as easy as ordering lunch, just so long as you choose the right company. In this guide, we're covering the best weed delivery companies serving customers in California to help you pick the perfect option for your needs.
The Surge of Weed Delivery
Legalized in 2019, weed delivery is available throughout California for customers over 21 and medical patients over 18. Since being legalized, hundreds of delivery companies have cropped up throughout the state, but not all are equally reliable. Many of the delivery services now offering cannabis delivery are excellent and provide legitimate products from your favorite brands. However, some delivery services are operating illegally, so you must know the difference.
Don't just place an order with the first delivery service that you see – you'll need to do a little research to ensure that the company is legit. Licensed, reliable cannabis delivery services offer quality products from brands you know, affordable pricing, and fast delivery. Black market delivery services often sell off-brand or bootleg products, don't offer secure payment, and are far less reliable. In some cases, you may even find yourself paying more for low-quality fake items.
Top 4 Weed Delivery Services in California
Want to be sure you are getting the best products and services at the most affordable price? Try one of these four high-quality weed delivery services and discover hundreds of products available with the touch of a button:
Budee
Cannabis can be expensive, which is why we recommend taking advantage of deals whenever you can! Budee makes saving money on weed super easy by offering everyday low prices on hundreds of premium cannabis products plus deals and limited-time sales to help you save even more. Pay close attention while you browse – Budee is always updating their options and launching new deals on popular brands and products.
Details:
Delivery minimum: No minimum
Delivery fee: FREE
Wait time: 60-minute express; schedule next-day delivery
Ganjarunner
Some cities and townships in California are home to dozens of dispensaries, but not all areas have been welcoming to cannabis businesses. In many communities, access to cannabis is still limited, and what is available may be overpriced. Using a cannabis delivery service is an easy way to increase your options and give you the same convenient buying experience as someone in a more accessible area. Ganjarunner is a fantastic weed delivery company offering widespread coverage, serving customers throughout the state of California.
Details:
Delivery minimum: No minimum
Delivery fee: FREE
Wait time: 60-minute express; schedule next-day delivery
Greenrush
Because cannabis delivery companies don't have to worry about stocking, organizing, and running a storefront, many are able to have more extensive selections of products. Greenrush is one such company offering an incredible variety of items from dozens of brands, so there's something for everyone of every preference. Featuring more than 300 products available in as little as an hour, Greenrush gives you so many options you'll never want to go back to the dispensary.
Details:
Delivery minimum: $40
Delivery fee: FREE
Wait time: ~90-minutes
Mountain Remedy
If you crave a personalized touch or like to ask advice from your budtenders when shopping for cannabis, you'll love Mountain Remedy. Offering a great selection of premium products from trusted brands, Mountain Remedy stands out for its dedication to its customers and their experience. Mountain Remedy allows customers to chat live with menu experts at any time to learn more about product selections and to get personalized recommendations.
Details:
Delivery minimum: $50
Delivery fee: FREE
Wait time: ~90-minutes
Final Thoughts
Weed delivery is making it super convenient to shop for cannabis in California, whether you are looking for a specific product, don't have a nearby dispensary, or want to take advantage of amazing deals. Unfortunately, some black-market services are operating illegitimately, so it's crucial to be able to spot fakes. By sticking to well-known and reputable delivery services like those we've shared here, you can relax, knowing everything you buy will be high-quality and priced affordably.
PH Search Avatar image CBD Recipe: Sparkling Rose Elixir Mocktail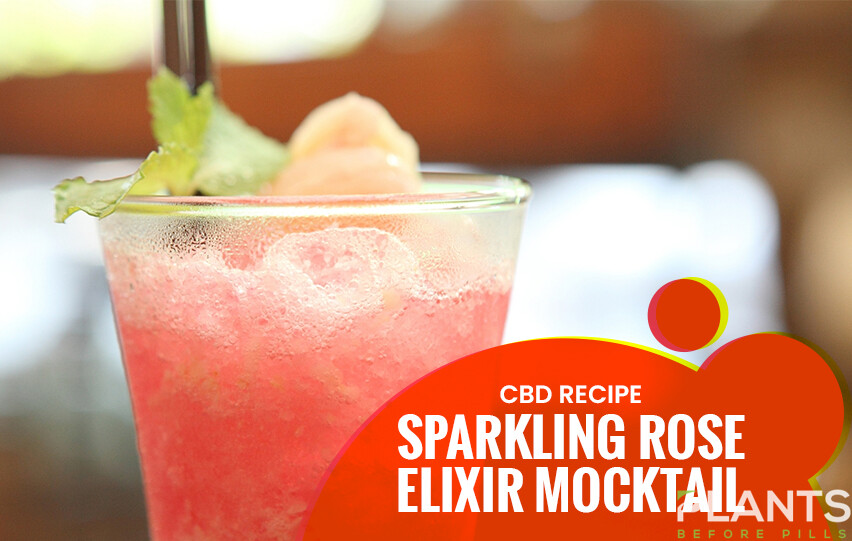 This nice, refreshing mocktail is the perfect drink after a long and stressful day. Being infused with CBD, it'll certainly help in soothing your frayed nerves, Watch this video to find out how to make this healthy and fun drink!
Cooking with CBD Oil: 3 Recipes You Can Make on 4/20 & Every Day
Want to explore ways on how to better enjoy the health benefits of CBD oil? You can work it into some easy-to-make healthy dishes. Watch this video to know how.