Music that Let You Experience the Feeling of Being High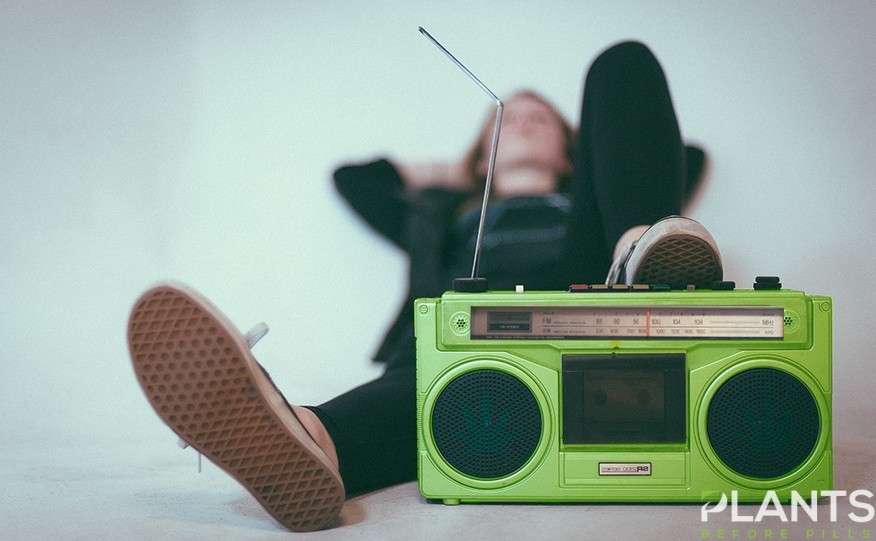 For some people, getting high with marijuana is an easily achievable feat because they have the means and access to the wonderful plant. However, there are individuals who cannot get their hands on the herb, making them wonder what it feels like to be high. If you are one of these people, worry not because you can listen to songs that let you experience that particular feeling given by marijuana.
What to Listen to for a Taste that Feeling
Purple Haze by Jimi Hendrix
First on our list is the legendary Jimi Hendrix's Purple Haze. Named after the cannabis strain, this song literally talks about the effect of the THC-rich marijuana variety. As tetrahydrocannabinol (THC) is known for being the psychoactive component of weed, this strain is sure to give the consumer a sense of euphoria and enhanced creative energies. Purple Haze is so THC-rich that its highest recorded THC-content is 20%.
This must be the reason why Hendrix was talking about 'acting funny' and 'kissing the sky.' Whilst this variety gave the singer an extraordinary sense of happiness, he also tackled other effects of this type such as confusion ('Don't know if it's night or day'). Well, there is no wonder because THC can give a body high that locks you in the couch and gives you a sedated feeling.
I Am the Walrus by The Beatles
With the immense popularity of The Beatles, it could be safe to assume that nobody has not heard of this illustrious band. And if you are familiar with this band, you may recognize their use of wit and humor, evident in their song I Am the Walrus. Listening to this song is really a trippy experience, especially as it was written while they were riding a high from another substance.
With lyrics such as 'sittin' on a cornflake' and 'I am the egg man, they are the egg men,' you get a taste of how it is to be high, especially with the added creativity and otherworldly feeling given by weed. If you think this is everything that this song offers, try watching its music video to witness a whole new level of high.
Youforia by Mac Miller
Aside from the lyrics, other important elements in songs are the melody, beats and instruments found in the background. The backing track in Mac Miller's Youforia has this fascinating quality to it that resembles the feeling of being high. From the pulsating and buzzing synthesizer sounds to soothing beats, this song can lull you into a gentle sense of relaxation which marijuana can help achieve. The title even plays with the word 'euphoria,' which is commonly experienced by tokers once they take a hit or two,
Binaural Beats
Commonly called audio or digital drugs, these types of tracks are used to induce a feeling of being high. Some even claim that it actually gets you high. If you are wondering what these are, binaural tracks are digitally created audio tracks that have a trippy quality to them. These tracks concentrate frequencies that tap your brain to achieve the desired effect. So, basically, listening to these tracks allow you to achieve different purposes. You can find that improves concentration, relaxation and sleep, just like the effects of CBD and THC to our bodies.
Nothing beats the feeling of actually consuming cannabis but in the event that you do not have a joint to enjoy, listening to these tracks can do the trick. Better yet, try listening to them while blazing up if you have the means to truly indulge on the plant, as well as the pleasure these pieces of art have to offer.
Cannabis: Its Contributions to Culture and Lifestyle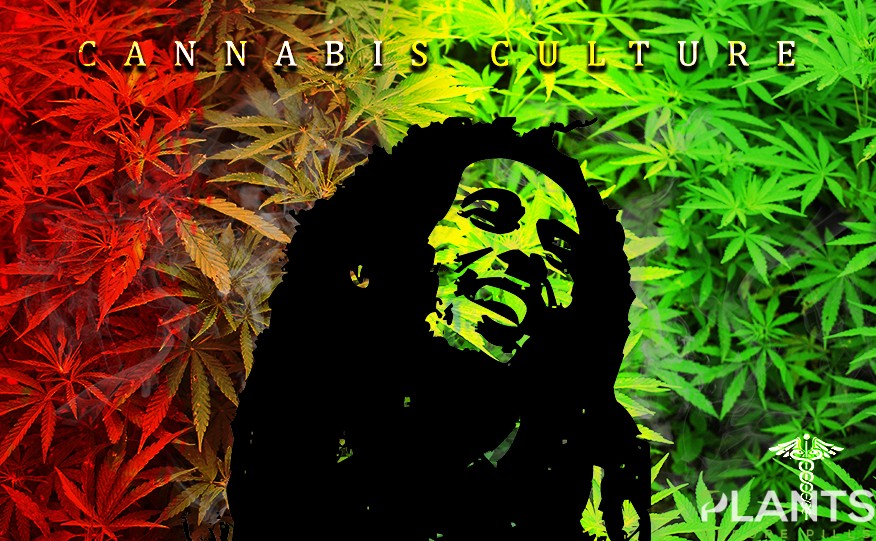 Millions of people around the world have been enjoying marijuana since the 50s, but for those of us who are new to the game, knowing more about cannabis living is a great first step. After all, nothing beats practice informed with knowledge. There are so many great resources out from cannabis books, articles, and even cannabis video websites to learn from. So, without further ado, here's what you need to know about cannabis living and its contributions to culture and lifestyle:
A Brief Background on Cannabis Living
With marijuana becoming mainstream only in recent years, you might think that the beneficial uses of this plant are a new discovery. However, did you know that our ancestors used this plant for a wide variety of purposes? From farming and industrial to arts and recreation, humans valued the plant throughout our history. Processing fibers of hemp allowed our ancestors to create textiles, papers, ropes and plastics. Studies show that before the use of cannabidiol oil, some significant historical figures utilized this herb for spiritual and creative purposes.
From the hippies of the psychedelic 60s to the new generation's hipsters, smoking marijuana has been a part of countercultures around the world. In fact, the term '420' came to be because of a group of high school kids' code for "let's meet up at 4:20 to smoke weed." The group of boys, known as The Waldos, were going against the grain by smoking this wonder plant. This was in 1971 and the term stuck until today, only containing a much more mainstream and inclusive meaning.
Now that marijuana is becoming accepted in many parts of the globe, the plant can cease being a counterculture element and start being part of the mainstream. Today, a whole lot of subcultures across the world throughout the years have some level of marijuana use integrated into their respective ways of life.
What's more fascinating is even non-marijuana users are aware of and acknowledge the celebration of Weed Day. Come April 20, you see thousands of people (enthusiasts and non-enthusiasts alike) greeting one another with a hearty "Happy 420!"
The Influence of Cannabis in Culture
Aside from creating their own personal holiday, enthusiasts have enjoyed a taste of marijuana in culture as well. A lot of creative works can thank marijuana for their existence. Studies show that this plant plays a role in the creative process, making it a viable source of inspiration for artists.
In Literature
A good number of literary works were written while the authors were under the influence of marijuana. This includes Les Miserable, a literary masterpiece writer Victor Hugo, who was a member of Club Des Hashinchins a group of enthusiasts who used the plant during some of their meetings. This club also includes other writers such as Alexandre Dumas, Charles Baudelaire and Honore de Balzac.
In Music
Perhaps one of the most popular parts of the cannabis culture is music. From Noble Prize awardee Bob Dylan to Panic! At the Disco's Brendon Urie, there certainly is a lot of musicians who get their inspiration from this plant. In fact, Dylan has a song saying that "everyone must get stoned." Meanwhile, Urie, who has ADHD, is a medical marijuana card carrier.
Aside from individual artists using this herb, there is an entire music genre that highlights marijuana. You guessed it: it's Reggae. Originating from Jamaica, this genre is said to support the herb. Many Reggae musicians tackle this herb in their songs. Bob Marley even worked to develop a marijuana brand called Marley Natural.
Other cultural aspects that marijuana has penetrated include fashion and design, especially with the rise of cannabis-inspired fashion labels such as Sundae School. There are even retailers now that offer marijuana accessories like a marijuana ring and weed necklaces.
The Role of Cannabis in Lifestyle
Aside from its prevalence in culture, marijuana also plays a great role in lifestyle. It has created a niche in many markets including medicine, beauty and health aids. Many people have incorporated this herb in their everyday routine, proving its potential as a lifestyle plant.
As an Addition to Medical Treatments
When it comes to medicine, cannabidiol is the cannabinoid that comes to mind. This compound is known for its properties that help alleviate pain, inflammations, and spasms. Moreover, it is also found to be valuable in addressing tumors and treating cancer patients. Patients who suffer from cachexia, nausea, and vomiting due to cancer t­­reatments are given CBD for relief.
As a Sleep Aid
For individuals without debilitating conditions, but who suffer from difficulty in sleeping, this plant is also a viable treatment. Insomnia sufferers who have trouble sleeping but can only get disturbed sleep can take CBD oil to induce a restful slumber. Moreover, this compound is great for boosting energy, so it gives a more energized feeling upon waking up.
For Stress Relief
Whilst CBD is great for helping people with sleep problems, THC is known for its psychoactive effects. This makes it a great stress reliever at the end of a long work week. Moreover, it can also help treat mental and mood disorders including depression, PTSD, anxiety, and other similar conditions.
Cannabis Beauty
Lastly, with the herb's various medicinal benefits, more and more cosmetic products now have the plant as an ingredient. This is a brilliant idea, especially as this plant has regulating properties, making it perfect for moisturizing dry skin and controlling oily ones. Moreover, its anti-itch, -pain, and -inflammation properties help cannabinoid-infused beauty products treat skin conditions such as acne, eczema, and even psoriasis.
How You Can Live the Cannabis Life
As the plant becomes more mainstream, especially in light of the legalization in various parts of the world, many people are now free to pursue the cannabis life. In fact, hundreds of dispensaries have popped up to make marijuana products more accessible to more people. So, if you are eager to join this culture and lifestyle, here's the best way to do so:
Start with Tinctures
Not everyone is comfortable with straight-up consuming dried buds. For those wanting a milder and less adventurous entry to the cannabis world, tinctures are your best bet. Basically, these are hemp oil packaged in bottles with droppers for easier and controlled use. You can consume this sublingually or by placing a few drops under your tongue and wait for it to take effect.
Tinctures are great for various medicinal and recreational purposes because you can get pure CBD oil or one infused with THC oil. This gives you the option to take advantage of CBD's medical properties or to use THC for its psychoactive effects. With these products, you can easily use cannabinoids for pain relief, anxiety treatment, and sleep aids.
You might be thinking, "How is this a more beginner-friendly product?" Aside from their simple use, cannabinoid oils can be mixed with various food and drinks. You can simply infuse your dishes or beverages with this oil. From savory food such as pasta to baked goods such as cookies, infusing your recipes with this is surely a great way to start.
Get a Taste of the Real Thing
Once your taste buds get accustomed to the weedy taste the oils can give, you might be more comfortable with giving dried buds a try. However, don't be too overwhelmed by the sheer number of strains you can choose from. There are hundreds of varieties available in dispensaries, each having its own unique properties. Some have high CBD contents, while others have more THC. Some have the usually weedy smell, while others have more pleasant aromas. So, if you ever get overwhelmed, just get help from the budtender present at your local dispensary.
If smoking is not your thing, you can certainly make use of your dried buds in many other ways. Those who liked the ease tinctures bring might want to make their own cannabis oil, especially as cannabinoids bind to fat pretty well. You can also use your leaves to make pesto sauce or incorporate these into baked goods.
Explore Your Options
One of the best things about marijuana legalization is that companies now have the liberty to develop cannabis-infused products. This escalated the number of products to hundreds of options. From CBD vape oil to gummies, you now have the option to ingest this herb in many innovative and fun ways.
You can blend in with vapers by grabbing a vape pen and loading it up with cannabis juice. Moreover, you can grab a non-alcoholic hemp wine and beers to enjoy the beverages without the effects of alcohol but with the goodness of marijuana. If you want to get a fix of this herb without getting suspicious looks, you can simply pop a cannabis-infused gummy in your mouth and get a delicious dose.
Cannabis has made its way into culture and lifestyle, making it a more prevalent option in the mainstream market. With thousands of marijuana products you can choose from, you can start living the pot life right now. Who knows, you might even get to give your own contributions to culture and lifestyle. Now, that would be a great way to live a fulfilling and enjoyable cannabis life!
CBD Products for Casual Gamers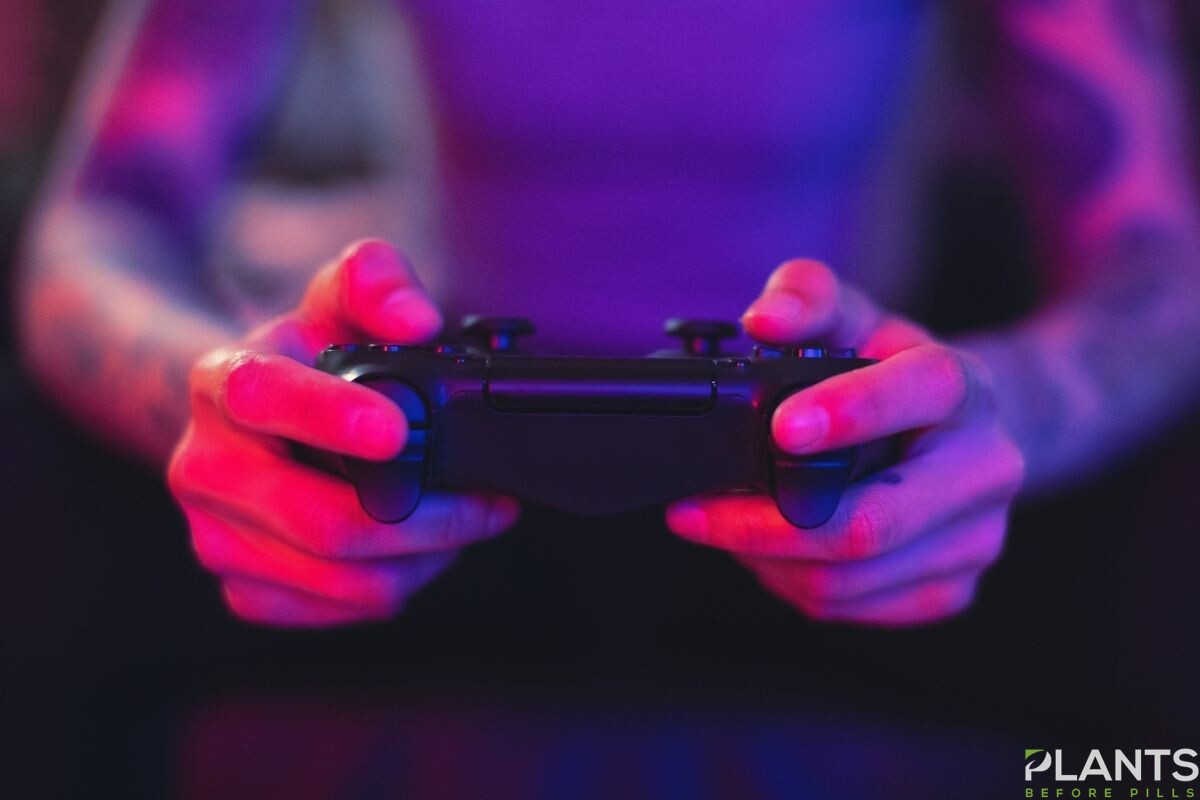 Gaming is one of the hottest hobbies and recreational activities today, that is if you don't mind the expenses. For casual gamers, spending a bit on gaming rigs, consoles, or gamers may not be an issue, but they draw a line somewhere. These individuals might invest some time and money in gaming but if they are CBD enthusiasts, they might want to spend more on CBD products.
If you are one of these people or you are a gamer wanting to dabble in CBD and vice versa, then you might be curious about the products you can consume. This article gives you options you can consider.
But first, how does CBD affect gaming?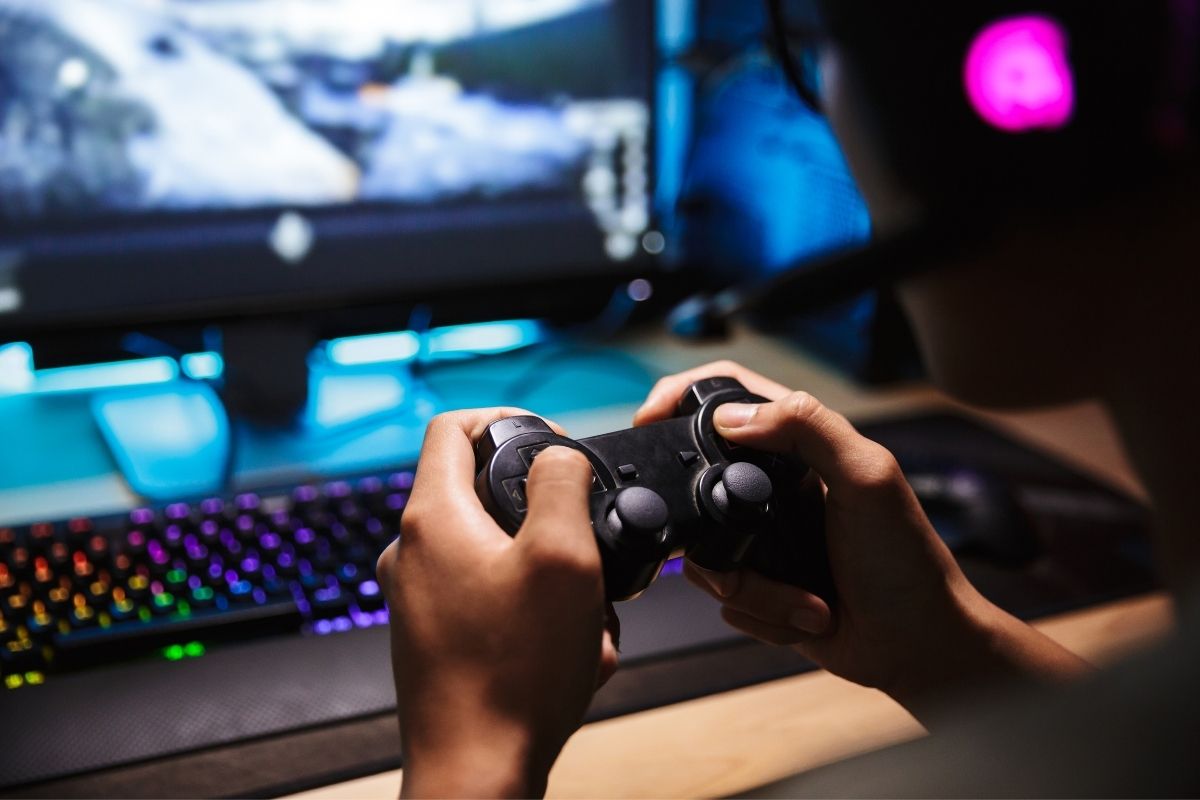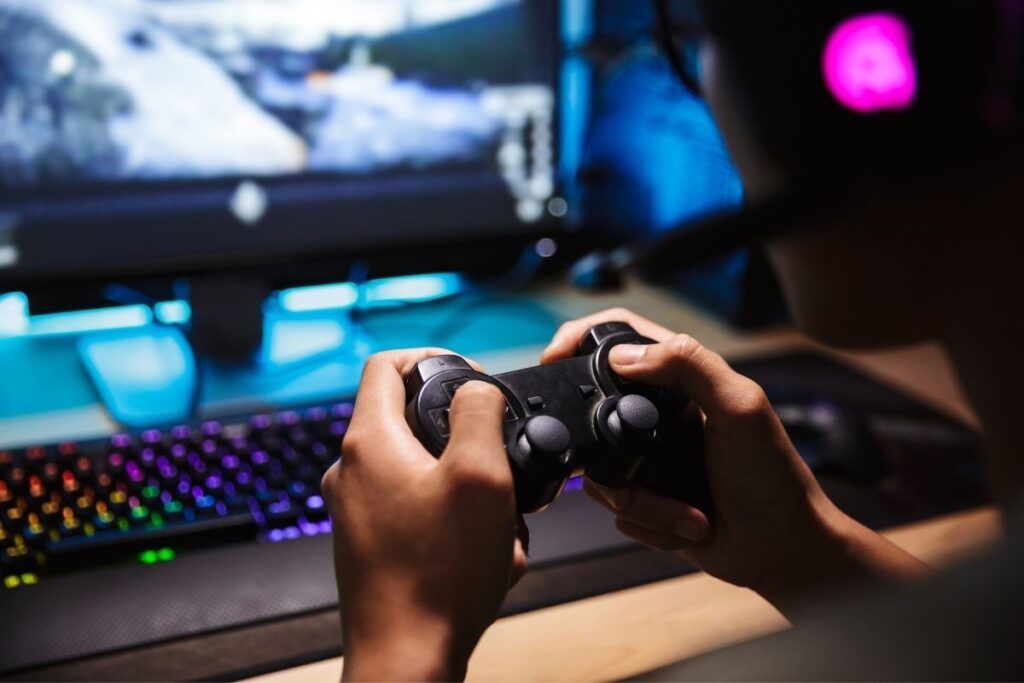 Cannabidiol is a chemical compound in cannabis that provides some of the most medicinal effects of the plant. When consumed, the cannabinoid interacts with the endocannabinoid system (ECS) in a way that stimulates some parts of the nervous, digestive, and immune systems. It is mostly known for improving focus, thinking, energy, and mood.
Aside from this, the substance is known to help the body restore balance, making it a great addition to people's daily routine.
So, what does it do to gamers? The easy answer is it has the potential to help them win gamers, finish quests, and reach achievements. It can also aid in their enjoyment of the game. With CBD's positive effects on concentration, players can immerse better in the game's environment, gameplay, and characters.
For the challenges and rewards aspect of gaming, the compound's ability to improve cognition and focus can tally players toward victory, whether they are playing in multiplayer versus mode or story mode.
Types of CBD Products for Casual Gamers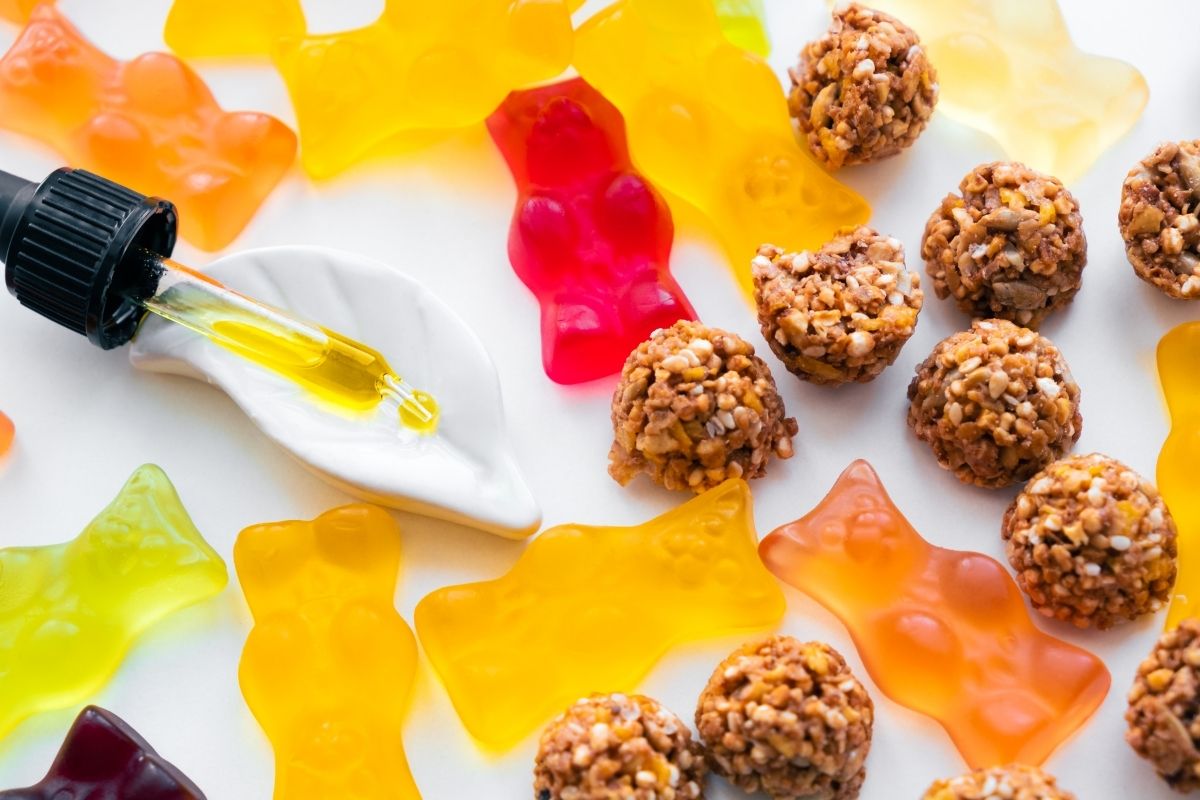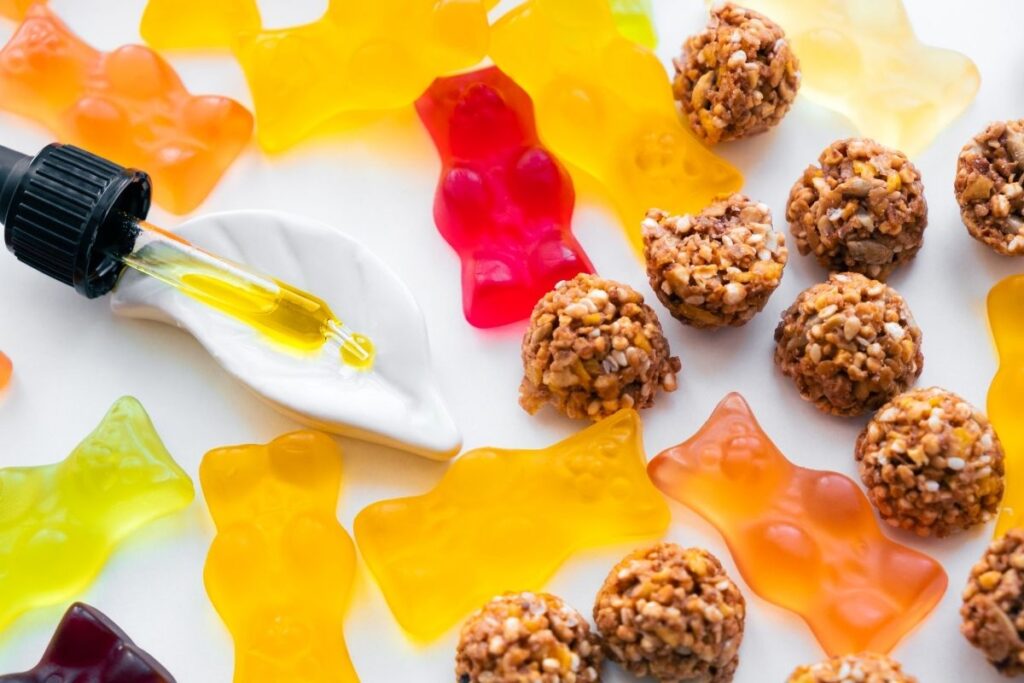 Now, let's move on to the CBD products for casual gamers that you might want to consider consuming. If you are a first-time CBD consumer, you want to make sure that you take only the right amount to avoid unnecessary excessive effects. CBD oil and capsules great choices as they offer better dosage control. You can take this at the start of your game day as oral intake can be a while to take effect.
For those looking for delicious and easy-to-consume options, gummies and other edibles like infused chocolate and cookies are the best options. You can munch on them in between games or during loading times. However, make sure to watch how much you consume as these delicious treats can trick you into intaking more CBD than you intend to.
Finally, those who want to relax after a long day of playing can look up some CBD-infused recipes and start preparing a dish or drink to help them come down from their gaming high. After all, gaming can be stressful and frustrating especially if you are on a losing streak or are having trouble getting through a level or task.
The Takeaway
Casual gamers have the right to enjoy their games whatever platform they choose to play in and no matter how invested they are in gaming. With CBD, they can elevate their experience to a more fun and fulfilling one.
Discover How CBD Can Curb Sugar Cravings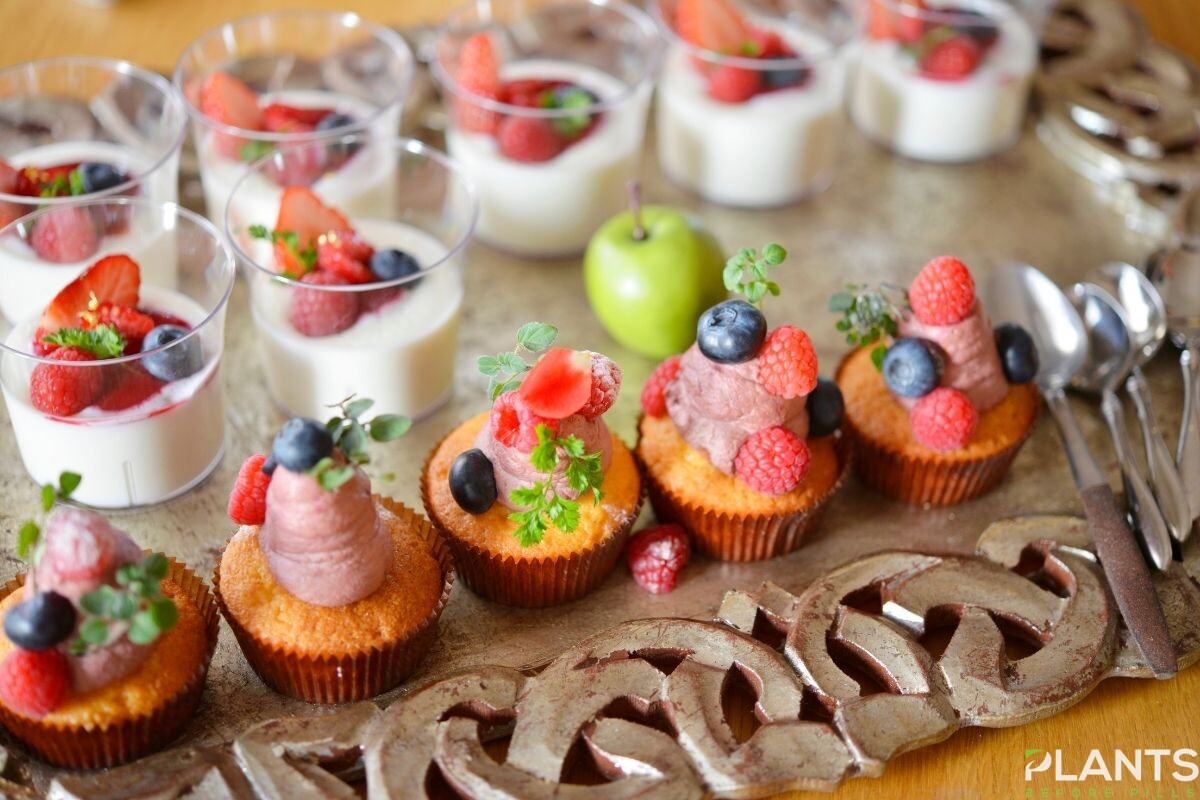 Eating sweets can be rewarding, especially as this activity initiates the release of dopamine in the body. However, the frequent and excessive consumption of sugar can have negative effects such as extreme weight increase, increased risks of diabetes, and bigger chances of developing addictive behavior. Yes, you read that right: sugar can be addicting.
Because of the addicting potential of sugar, it is important to look for ways to overly recurrent and uncontrollable sugar cravings. According to researchers, cannabidiol (CBD) can help. Here's what you need to know about the connection between curbing sugar cravings and CBD.
The Science of Sugar Craving and Addiction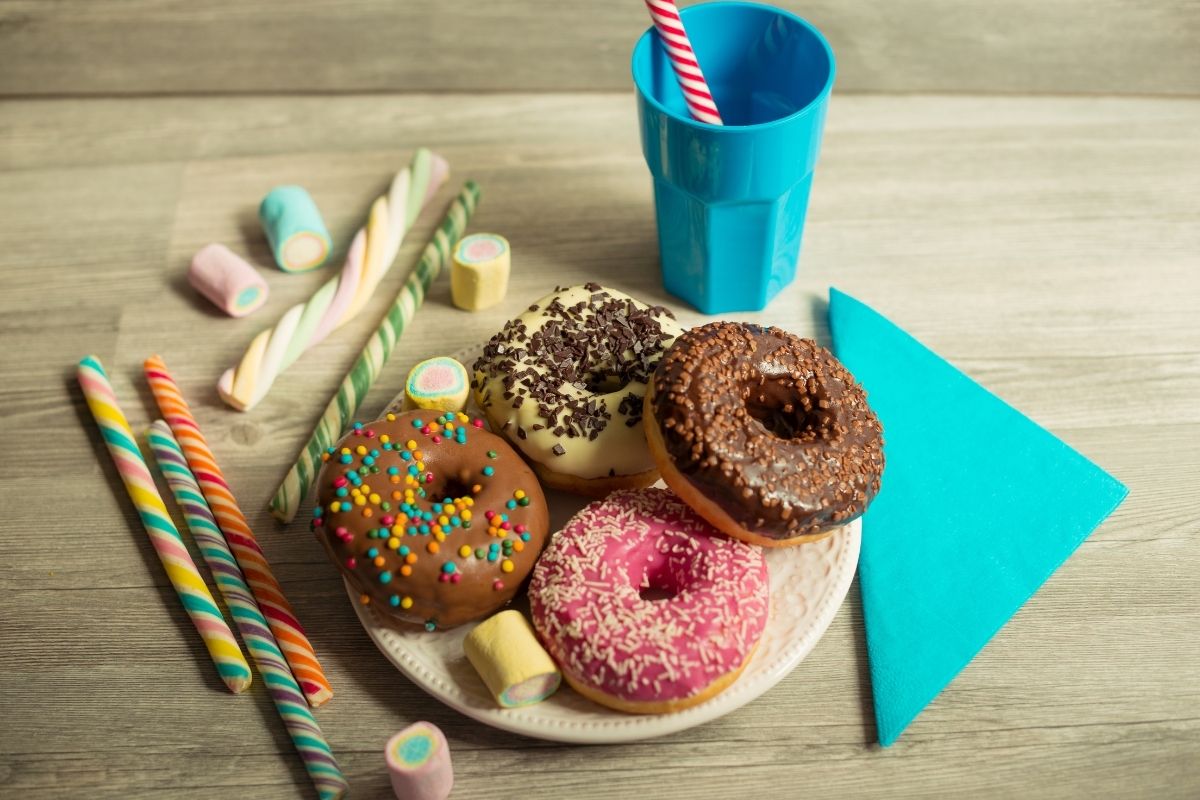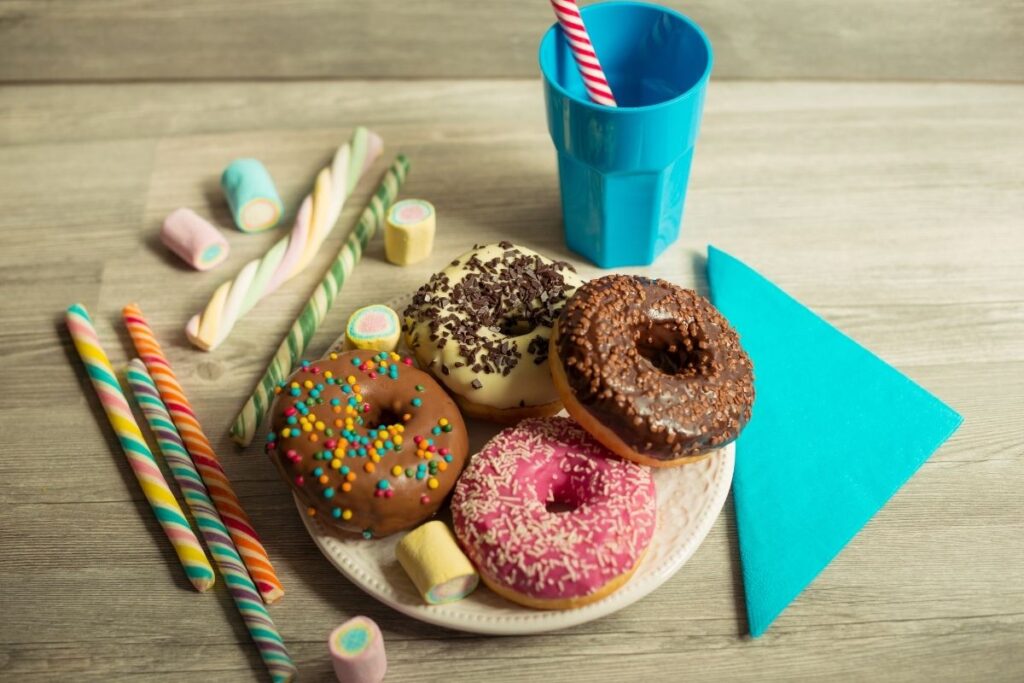 The rewarding aspect of eating sweets is fine in moderation as dopamine is a neurotransmitter that helps us feel pleasure. However, the consistent overconsumption of sugar can cause a deficiency in the pleasure center of the brain.
This means that every time a person overeats sweets, less and less dopamine is released. To reach the sugar high they are looking for, they feel the need to eat more, creating a vicious cycle. In short, we are building up sugar tolerance.
Moreover, sugar also activates the brain's opiate receptors, leading to addictive behaviors such as compulsiveness. As we frequently eat sweets, the neuropathways created by sugar consumption hardwire the brain to crave sweets more and more.
How CBD Can Curb Sugar Cravings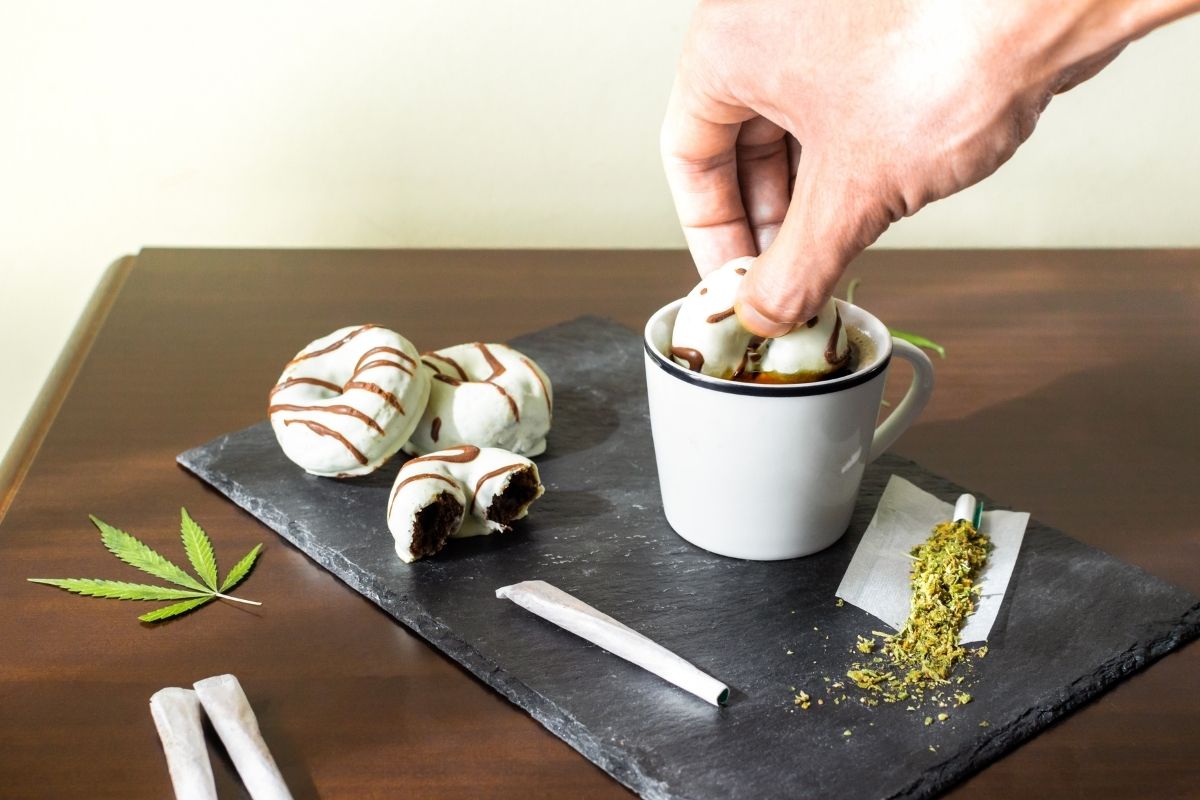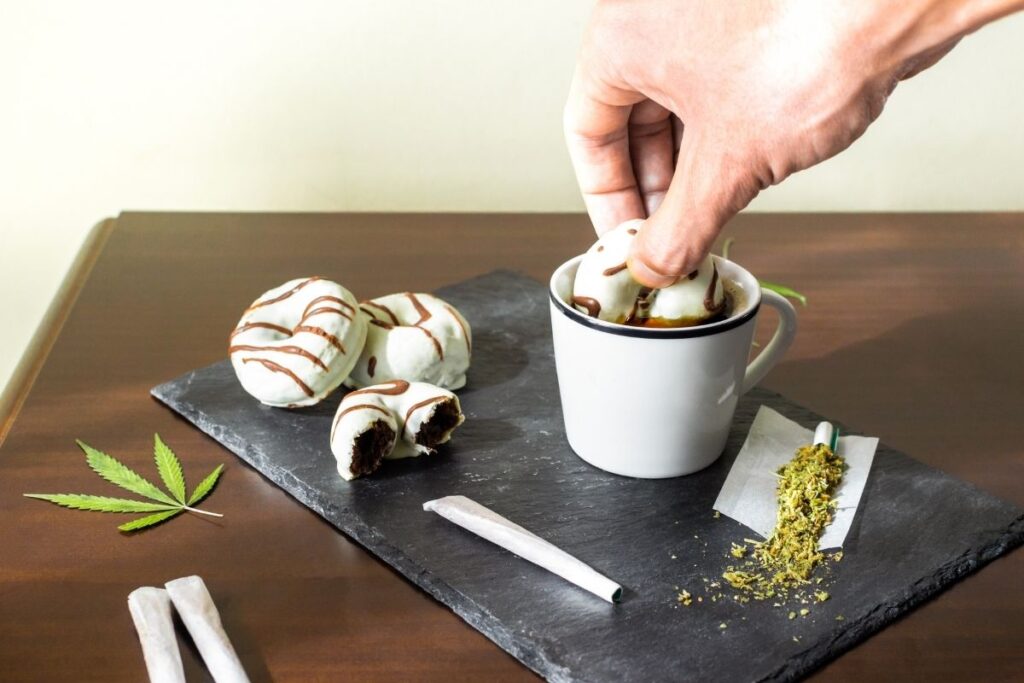 Cannabis consumers are familiar with the munchies and because CBD is a component of this plant, many mistakenly assume that the cannabinoid can increase appetite. However, it is important to know that the cannabinoid responsible for increased appetite is tetrahydrocannabinol (THC). Meanwhile, CBD is known to have a regulating effect, which means that can help restore balance in the body.
One way CBD extract can help in curbing sugar cravings is by reducing appetite. This cannabinoid interacts with the endocannabinoid receptor called CB2. When this receptor is stimulated, the effect is a decrease in inflammation and reduces cravings for food. This may help minimize the urge to consume sugar.
It is important to note that this chemical compound has shown potential in treating patients with opioid addiction. In fact, it is found to minimize drug craving and anxiety caused by withdrawals. Its ability to regulate the body's reward center also plays a huge role in this.
Now let us consider the difficulties of withdrawal. Just like drug abusers who undergo negative effects as the body adjusts to the lack of drugs in their system, those who overconsume sugar also have the same. The lack of dopamine and the active opiate receptors due to sugar withdrawal can cause low moods, headaches, lack of energy, irritability, and nausea among other symptoms.
The good news is this cannabinoid shows potential in addressing these effects. CBD can decrease blood sugar levels because of its anti-inflammatory and antioxidant properties. It also shows potential in improving liver health.
It can also prompt weight loss by converting bad fat (or white fat) into good fat (or brown fat), which can instigate the burning of calories. Research says that over time, CBD can change how fat cells act, which makes them more active, thus has more potential to burn off energy.
The Bottom Line
CBD products such as oil, capsules, and tinctures can help in curbing sugar cravings. The best part is, this compound can also help in addressing its effects and withdrawal symptoms. So, make sure to check out products available in your nearest dispensary.