Weed the Best: Essential Spring Cannabis Accessories to Have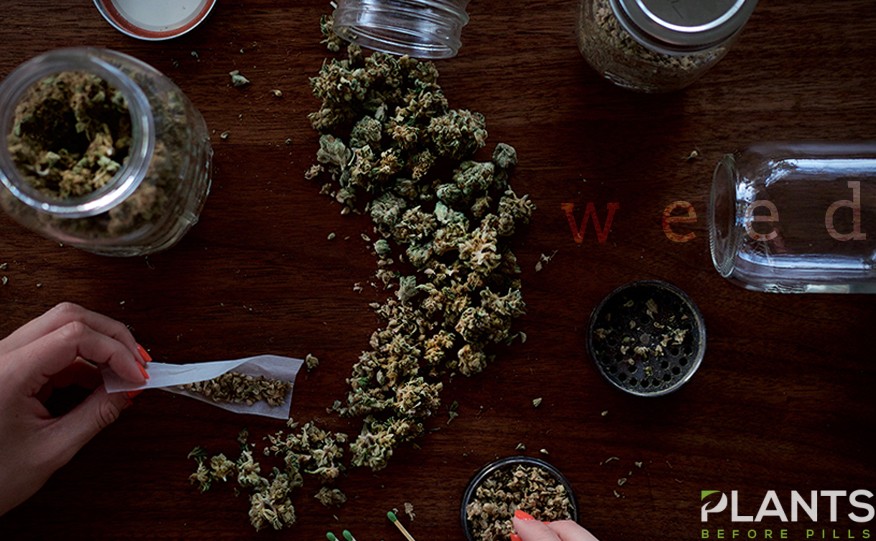 Spring has always been a time for hope and all that springs eternal. However, for most individuals such as college students and even working professionals, spring is a time when they can relax and have the time of their lives. After all, with spring break just around the corner, more and more people are looking to experience a much-deserved break, particularly after a stressful period in their lives.
Individuals who are looking forward to this once a year occasion usually have plans in mind. Many times, people have already pencilled in parties left and right. Meanwhile, other people who are new to the allures of spring break tend to chill at home or even prefer to hang out with a select group of friends, especially with a bag of weed in hand.
Since 4/20 and spring break are only a few weeks away, preparing for this momentous occasion is only but important. Apart from preparing your ever reliable stash of ganja, you might also want to stock on some of your favorite CBD oil edibles and your preferred brand of CBD oil.
However, if you are interested in elevating this celebration, why not switch it up and replace all of your old pieces with some new ones? Whether you are looking to try CBD vape juice or looking for some fresh accessories to cop for this season, this article will surely help you get the best weed-themed spring essentials. From fashion to food to home goods, this list will have everything you need and more.
Below are some goods you can get for yourself or for your beloved friends and family. Who knows, these items might just spark their interest in collecting weed spring accessories and essentials.
For the Weed Enthusiast
There is nothing better than giving a weed enthusiast new strains and novel items on the market. To help get their excitement flowing, giving them unrefined rolling papers or even raw ore-rolled tips can greatly help to avoid the dreaded joint rolling process. With this in your (or your friend's) arsenal, you can enjoy continuous smoking pleasure all throughout the day.
To accompany your rolled joints, get yourself or your best buds some of the finest lighters on the market. Zippo has an iridescent lighter available on their collection, perfect for 4/20 and your spring break happenings. This trippy color will certainly evoke feelings of the best dreamlike state you won't want to miss out on.
If you find yourself always running out of lighter fluid when you need it, getting a compact, rechargeable lighter might just do the trick. Tetra has a wide range of sleek and affordable lighters you can give everyone you know.
For the Purist
On the other hand, if you want pure unadulterated pleasure, getting yourself one of the best grinders on the market will surely enhance your use. If you plan on going from different houses or venues to celebrate the coming of spring, a nifty yet durable grinder-keeper is your best bet.
The Combie grind and roll accessory allows you to freshly grind your herbs. At the same time, this travel-safe tool helps you keep your essentials in place and organized than ever before. With built-in compartments inside, this weapon of choice can hold your papers, filters, lighters, and many more. The best part? It can fit your pocket, allowing you to bring it everywhere you go.
For the Accessory Fiend
There's always that one friend who values aesthetics over functionality. More often than not, these individuals are always drawn to cute, unique, quirky, and one-of-a-kind pieces that help them stand out from the crowd.
Some of these pieces include crystal clear pipes and uniquely shaped bongs designed to complement your lifestyle and personality. Coming in different shapes, sizes, and colors, adding one of these to your collection will definitely make your circle of friends green with envy. Some even come in pastel shades that will fit right in your coffee table, making a perfect conversation starter when you have guests over.
Another one of these timeless and elegant pieces is the ruby and diamond encrusted CBD vape pen from the ultra-luxe Beverly Hills Cannabis Club, retailing for about $196,000. If you have money to spare, this might just be the ultimate accessory you can get not only for the season but also for your everyday use.
However, if you find that this purchase is a little out of your budget, you can opt for a more modest, yet eye-catching gold weed leaf grinder from Blunted Objects that also doubles as a necklace. These are particularly made for women who love their weed yet still want casual but elegant pieces that can go with their everyday looks.
For the Fashion Forward
Gone are the days when ganja goddesses are wearing tacky prints that are obviously inspired by weed. Today, more and more individuals are being provided options that are not only subtle but also ones that appear professional. Even better, these items can be used on a daily basis and with numerous clothing pieces that can be taken from day to night.
One of these important and perhaps much-needed pieces on the market is leather clutches and bags to store cannabis essentials. Toronto-based company, Milkweed, has ventured into making these leather goods so that women – and men – can store their goods in a more natural and organic way, one that they can use without feeling ashamed.
Meanwhile, Seattle-based business, Van der Pop, makes an equally sleek and fantastic stash bag. Their secret weapon? The bag is said to conceal odor, allowing you to go on your errands and meetings without fearing like you will reek of this herb anywhere you go.
Speaking of bags, Alexander Wang previously released a blush pink bucket bag that's peppered with weed leaf prints. Finished with a silver chain, this will surely elevate any outfit you have on. Plus points for this seemingly dainty bag since it can fit your CBD oil vape pen starter kit, smartphone, and many more.
Finish off your look with a vintage-looking cannabis-themed watch and you're all set. The very face of this watch will remind you that spring is just around the corner and that 4/20 is not just a state of mind.
For the Homebody
Decorating homes have become a big thing over the past couple of years. Websites, television shows, and even YouTube channels are created to cater to audiences who have long been raring to renovate and enhance their own spaces. If you are one of these individuals, spring break is the best time to overhaul your space. You can even replace some of the decors in your house with weed-friendly pieces.
A ceramic tray trio will definitely fit right into your home, especially in your bathroom, bedroom, or living room areas. Complete with an ashtray, rolling tray, and stash jar, you can keep your ganja and your CBD hemp oil all in one place. You can even display your CBD beauty products using this tray from Lux Eros, leaving guests gushing about your gorgeous addition.
To add depth and dimension into your space, putting up frames is a great idea, especially when you are not blessed with a green thumb. A botanical cannabis diagram print from Etsy can easily be hung in your foyer or in your dining area. Such a subtle print will go with spaces that exude Scandinavian and minimalist vibes.
While you may be tempted to invest on some marijuana-themed throw pillows for your couch or for your bed, bear in mind that these accessories can easily mess up the balance of your place. Unless you are going for an eclectic look, opt for neutral-colored pillows that can work with different parts of your house.
For the Food Lover
Whether you are a foodie at heart or just know someone who loves food and weed as much as you, investing in some CBD hemp oil edibles for you and your friends to snack on is important. Betty Khronic has vegan energy bars that contain 50 milligrams of CBD, perfect for snacking at home or while you are on the go.
If you are worried about bad breathtaking a toll on you, worry not. Plus Gum has spearmint-flavored gum that refreshed your breath and even helps you relax, especially with its 25 milligrams of THC.
Fond of making your own version of sweets and edibles? The Magical Butter dark chocolate mix is specially formulated so that you can add herbal butter as well as ingredients and pure cannabidiol oil in. With this in your kitchen pantry, 4/20 and spring break will definitely be a magical experience for each and every one. As a matter of fact, you can just imagine making weed-infused brownies, cakes, cookies, and more.
Cannabis essentials and accessories don't have to be boring, not ever and especially not during spring break. With these beautiful pieces, you can make your home, fashion, personality, and overall experience one for the books.
The Art of Gifting Cannabis During the Holidays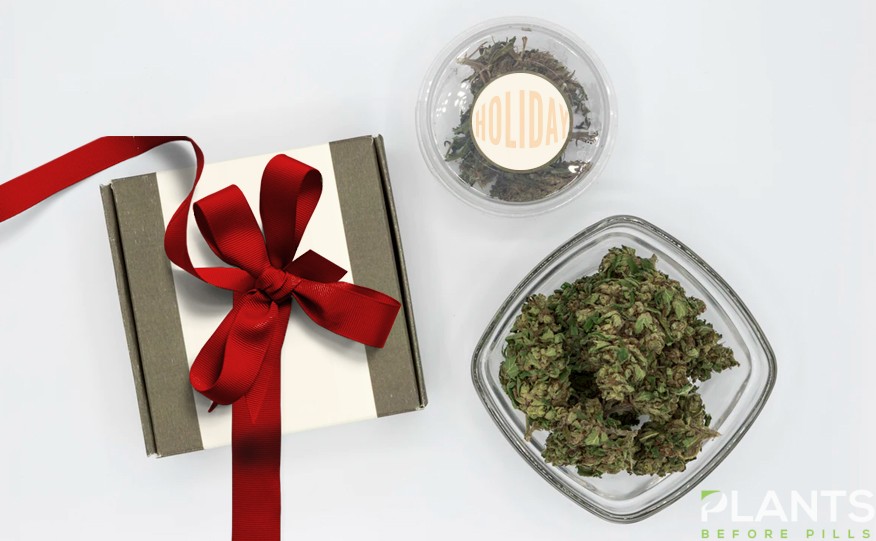 Christmas is just around the corner. And with the holidays coming in just a few more weeks, thinking of creative ways and presents may just be on the top of your list. For like-minded friends and family, cannabis products are certainly a godsend, especially to help your loved ones wind down during their much-needed break.
With the legalization and decriminalization of marijuana around us, it may be high time to revisit the laws in your state. If your state has approved the recreational use of this plant, you'll be happy to know that you can finally give some marijuana to your cannabis-loving friends. Since gift-giving and sharing have also been prevalent in marijuana culture, this might be the right time to bring back the drug's legal status just in time for the Yuletide celebrations.
Gifting Cannabis Products to Individuals
Giving cannabis products as presents comes with great weight and responsibility. Part of this comes from knowing the preferences of your recipients. After all, you won't necessarily give vaping products to someone who is not exactly into the scene, right?
At the same time, the 'burden' of gifting these items comes from informing recipients about their possible gift. Not only does this call their attention towards their present, but also allows them to prepare in time for receiving it. When children are exposed to these, it may pose dangers or risks which can harm their health. This is why gifting marijuana and other cannabis-infused products call for prior notice. This way, both givers and receivers are aware of the environment they are in, and by extension, aware of the parameters of their actions.
More importantly, taking the time to verify your recipient's legal age is of utmost importance. In states where the plant is legal, users must be aged 21 years old or older prior to consuming cannabis. Since you're gifting these plant-based products, the least you can do is assure receivers that they are getting high-quality goods from legal and regulated sources. To comply with the current state laws in place, ensure that you purchase goods from government-approved companies and licensed retailers or dispensaries.
Gifting Ideas Perfect for the Holidays
Once you have gotten these rules and regulations out of the way, it's time to find the perfect gift for your list. Below are some great ideas you can take inspiration from:
For the Purist – Cannabis Flowers
For the purist, the best gift will always be pure, unadulterated cannabis flowers. As a matter of fact, you might want to throw in some rolling paper or lighters to help complete their set.
For the Skincare Enthusiast – CBD Beauty Products
Nourishing, moisturizing, and glowing are the keywords you need to pay attention to if you want to give presents to cannabis enthusiasts who are also beauty lovers. There are tons of CBD-infused beauty items for sale today, so you're sure to find one that fits their fancy and your budget. These skin care products will help your loved ones feel and look their best as these are formulated with moisturizing and soothing properties.
For the Foodie – CBD Oil Edibles
You know what they say, the best way to a man's heart is through their tummy. If this saying is true for most of your foodie friends, you can easily purchase some CBD oil edibles available on the market, such as a cannabis-infused chocolate bar or gummies. You can even bake some good ol' fashioned pot brownies for that homemade touch.
It's understandable that you want to purchase some marijuana goodies for your friends, after all, this plant offers a wealth of benefits. However, before jumping in headfirst, you should definitely look into these basic etiquettes and guidelines of sorts. This way, you can have good, clean fun during the holidays.
The Best End of the Year Activities with CBD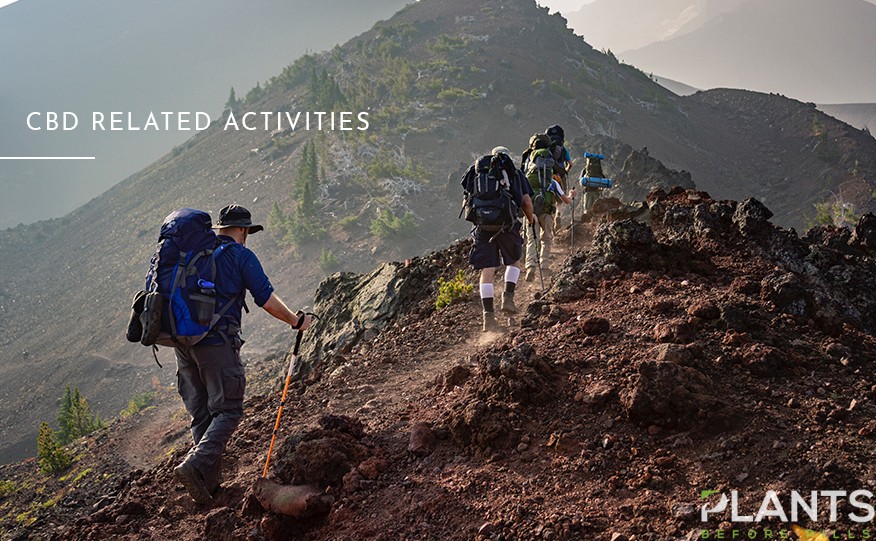 2020 is just around the corner and you only have a few more weeks left to get the most out of your 2019. Have you already thought of a plan to enjoy the remaining days of the year? Well, if you're a CBD enthusiast, you will never run out of fun and thrilling things to do and explore before the new year finally makes its landfall.
Whether you're a fan of edibles or finds delight in tinctures, expect that there comes a lengthy list of fun activities you can do with CBD products. Curious to know what these are? To help you exploit the remaining days of 2019, we have listed 4 of the most awesome and entertaining things you need to kick off your bucket list now.
Year-end Activities with Cannabis and CBD Products
Eyeing to go on a hike this season? That's great! However, aside from food, drinks, first-aid kit, and your weather-appropriate clothing, it's important to not forget adding CBD tinctures to your list of hiking necessities.
Since the compound comes as a natural pain-relieving solution, taking some dose of it as you go through miles of hiking will help bring relief to your weary body. Moreover, since CBD also comes as an effective anti-anxiety alternative, it can also help you combat the nauseous and uneasy feeling that comes as you step towards higher grounds.
Come up with your own CBD recipe
If you're the type who prefers to stay at home and enjoy indoor activities over outdoor ones, there's a huge possibility that you're going to enjoy some food experimentation time with CBD. Since we're already near the tip of the year, coming up with your own CBD recipe will help you unlock another achievement for 2019 and open new opportunities for 2020.
Whether you're the type who loves to indulge in some CBD desert madness or someone who prefers to feast on simple yet delicious CBD snacks, it is already high time to follow your whims and experiment with your own cravings.
To add even more sugar to your activity, try to call some of your friends and immerse yourself in a fun, thrilling, and productive food experiment with the help of cannabidiol.
Try out other CBD products
Remember that CBD balm you saw on social media? How about the CBD-infused cocktail you've missed to taste during one of your friend's party? As we all know, the weeks before the grand New Year's Eve appeal as the best time for experimentation and exploration; a chance for everyone to do the things they've missed to try during the whole year.
As 2020 approaches, it's best to explore other CBD products you still haven't tried yet before the year reaches its twilight. This wouldn't just help you satisfy your 2019 bucketlist, but it would also help you discover new products that are worthy to become part of your 2020.
Engage in a creative project with CBD
Although time is already running out for 2019, it will never be too late to turn your dream project into a reality. Whether you're a musician, a poet, or even a visual artist, there comes a broad variety of possible creative projects you can start and complete over the holidays.
Feeling the urge to write a song? You can kickstart your composition with a few bites of some CBD edibles. Wanting to write something worth reading? Take a flight with the Muse by taking a sip of your favourite CBD drinks. Eyeing to create an art piece as a memento of the current year? Extract your creative juices with the help of CBD oil. No matter what project you want to immerse yourself in, you will never run out of CBD products to enjoy while you're at it.
Conclusion
Are you ready to welcome 2020 with open arms and hopeful eyes? Before you do, it's best to not leave any regrets behind. Which among these activities do you want to accomplish this holiday? Call your friends, prepare the CBD, and be ready to complete your bucketlist before a new year comes to light.
Black Friday Buying Tips and Finding the Best Cannabis Deals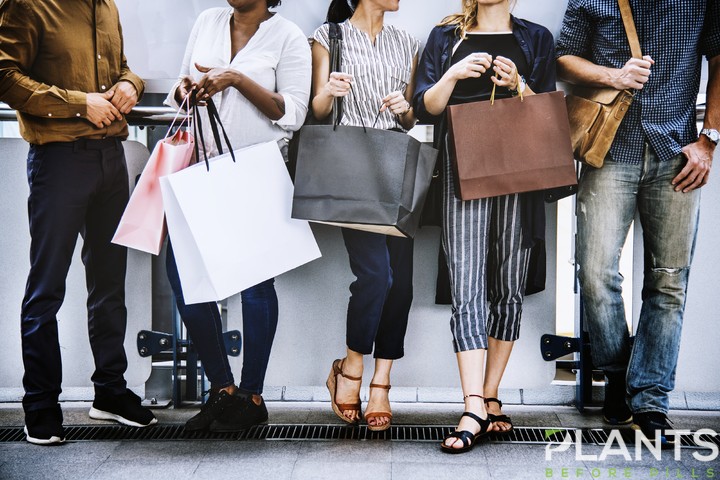 Black Friday is one of the busiest shopping days of the year, closing Thanksgiving with gift-giving tradition. The blackout sale is insane, and you can score the cheapest gadgets, home appliances, furniture, and all types of items. It is also the day when several dispensaries sell high-quality cannabis products like CBD oil, for lowest prices.
So far, there are lots of Black Friday deals on different cannabis online store. If you are running out on your strain supply and other cannabis-infused products, better check out these deals and plan your way through the biggest sale.
Shopping Guide for Black Friday
A few weeks before the Black Friday, you may be listing down the cannabis products you wish to buy for lower price. If you don't have time to visit a physical store or dispensary, you can always do online shopping and receive the package at your doorstep.
Before the big day, take in mind some tips that can be helpful in your shopping journey.
1. Take note of the sale information
Some sellers will start posting details on the Black Friday sale, with all the information you need. For example, the time when the sale would start, promotional codes, selected products, and others. As a consumer, being mindful of these things help to score discounted Cannabis oil, CBD tincture, and other products.
2. Beware of social media scams
Bad people will take advantage of the situation and post social media scams to lure people. The best thing to do is to ditch sketchy sites and pages, then head straight to reliable websites. This will save you from the troubles when you've entered card details to a suspicious page.
3. Enter valid code
List down valid promotional codes, if there is any. Sellers will be giving away codes with huge discounts up to 70% off. Make sure to double-check if you got the codes right, so it will work.
4. Don't skip reading product reviews
Still searching for cannabidiol products? It's still very early to look for the best products with awesome reviews. This is the best time to find the most-talked-about CBD oils, edibles, and vape, then verify by looking at product reviews.
5. Contact customer support
When in doubt, calling customer support is always a good idea. Contact the seller directly to find out about Black Friday deals, available items on sale, and other information.
Best Black Friday Deals to Watch Out For
This year is expected to be bigger with more cannabis brands selling new products. So far, here are the deals that you need to check:
On November 29 this year, you can enjoy 30% off on all orders with the promo code 'TBD.' 4 Corners Cannabis is participating in the nationwide blackout sale happening on Black Friday. Buy premium full-spectrum CBD oil drops, vape liquid, salve, CBD honey, pet tinctures, and more on the website.
Here is another brand that has 100% organically-grown hemp, selling full-spectrum CBD oil. Score 30% discount on all orders during the Black Friday. Use the promo code BLACK30 to get the discount. The sale will start on Nov. 22 until December 2, 2019.
Pet treats are on sale this Black Friday at Holispet. Get up to 35% off on all CBD products by using the code BLK35. CBD products include tinctures, oils, treats for stress and anxiety, and CBD capsules.
Stock up on your cannabidiol supply during the Black Friday as Diamond CBD gives away a 50% discount on selected products. Score discounted CBD products, from gummies, vitamins, facial creams, and oils. Even before the Black Friday sale starts, Diamond CBD already gave 25% discount on selected products.
Check out these deals and more during the Black Friday and enjoy discounted cannabis-infused products. Bookmark the websites today so it's easier to shop on November 29.