Weed the Best: Essential Spring Cannabis Accessories to Have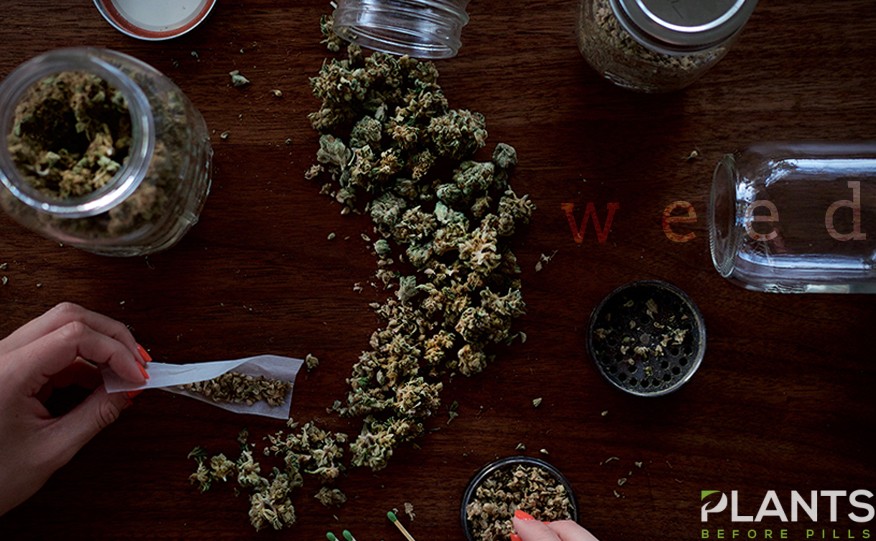 Spring has always been a time for hope and all that springs eternal. However, for most individuals such as college students and even working professionals, spring is a time when they can relax and have the time of their lives. After all, with spring break just around the corner, more and more people are looking to experience a much-deserved break, particularly after a stressful period in their lives.
Individuals who are looking forward to this once a year occasion usually have plans in mind. Many times, people have already pencilled in parties left and right. Meanwhile, other people who are new to the allures of spring break tend to chill at home or even prefer to hang out with a select group of friends, especially with a bag of weed in hand.
Since 4/20 and spring break are only a few weeks away, preparing for this momentous occasion is only but important. Apart from preparing your ever reliable stash of ganja, you might also want to stock on some of your favorite CBD oil edibles and your preferred brand of CBD oil.
However, if you are interested in elevating this celebration, why not switch it up and replace all of your old pieces with some new ones? Whether you are looking to try CBD vape juice or looking for some fresh accessories to cop for this season, this article will surely help you get the best weed-themed spring essentials. From fashion to food to home goods, this list will have everything you need and more.
Below are some goods you can get for yourself or for your beloved friends and family. Who knows, these items might just spark their interest in collecting weed spring accessories and essentials.
For the Weed Enthusiast
There is nothing better than giving a weed enthusiast new strains and novel items on the market. To help get their excitement flowing, giving them unrefined rolling papers or even raw ore-rolled tips can greatly help to avoid the dreaded joint rolling process. With this in your (or your friend's) arsenal, you can enjoy continuous smoking pleasure all throughout the day.
To accompany your rolled joints, get yourself or your best buds some of the finest lighters on the market. Zippo has an iridescent lighter available on their collection, perfect for 4/20 and your spring break happenings. This trippy color will certainly evoke feelings of the best dreamlike state you won't want to miss out on.
If you find yourself always running out of lighter fluid when you need it, getting a compact, rechargeable lighter might just do the trick. Tetra has a wide range of sleek and affordable lighters you can give everyone you know.
For the Purist
On the other hand, if you want pure unadulterated pleasure, getting yourself one of the best grinders on the market will surely enhance your use. If you plan on going from different houses or venues to celebrate the coming of spring, a nifty yet durable grinder-keeper is your best bet.
The Combie grind and roll accessory allows you to freshly grind your herbs. At the same time, this travel-safe tool helps you keep your essentials in place and organized than ever before. With built-in compartments inside, this weapon of choice can hold your papers, filters, lighters, and many more. The best part? It can fit your pocket, allowing you to bring it everywhere you go.
For the Accessory Fiend
There's always that one friend who values aesthetics over functionality. More often than not, these individuals are always drawn to cute, unique, quirky, and one-of-a-kind pieces that help them stand out from the crowd.
Some of these pieces include crystal clear pipes and uniquely shaped bongs designed to complement your lifestyle and personality. Coming in different shapes, sizes, and colors, adding one of these to your collection will definitely make your circle of friends green with envy. Some even come in pastel shades that will fit right in your coffee table, making a perfect conversation starter when you have guests over.
Another one of these timeless and elegant pieces is the ruby and diamond encrusted CBD vape pen from the ultra-luxe Beverly Hills Cannabis Club, retailing for about $196,000. If you have money to spare, this might just be the ultimate accessory you can get not only for the season but also for your everyday use.
However, if you find that this purchase is a little out of your budget, you can opt for a more modest, yet eye-catching gold weed leaf grinder from Blunted Objects that also doubles as a necklace. These are particularly made for women who love their weed yet still want casual but elegant pieces that can go with their everyday looks.
For the Fashion Forward
Gone are the days when ganja goddesses are wearing tacky prints that are obviously inspired by weed. Today, more and more individuals are being provided options that are not only subtle but also ones that appear professional. Even better, these items can be used on a daily basis and with numerous clothing pieces that can be taken from day to night.
One of these important and perhaps much-needed pieces on the market is leather clutches and bags to store cannabis essentials. Toronto-based company, Milkweed, has ventured into making these leather goods so that women – and men – can store their goods in a more natural and organic way, one that they can use without feeling ashamed.
Meanwhile, Seattle-based business, Van der Pop, makes an equally sleek and fantastic stash bag. Their secret weapon? The bag is said to conceal odor, allowing you to go on your errands and meetings without fearing like you will reek of this herb anywhere you go.
Speaking of bags, Alexander Wang previously released a blush pink bucket bag that's peppered with weed leaf prints. Finished with a silver chain, this will surely elevate any outfit you have on. Plus points for this seemingly dainty bag since it can fit your CBD oil vape pen starter kit, smartphone, and many more.
Finish off your look with a vintage-looking cannabis-themed watch and you're all set. The very face of this watch will remind you that spring is just around the corner and that 4/20 is not just a state of mind.
For the Homebody
Decorating homes have become a big thing over the past couple of years. Websites, television shows, and even YouTube channels are created to cater to audiences who have long been raring to renovate and enhance their own spaces. If you are one of these individuals, spring break is the best time to overhaul your space. You can even replace some of the decors in your house with weed-friendly pieces.
A ceramic tray trio will definitely fit right into your home, especially in your bathroom, bedroom, or living room areas. Complete with an ashtray, rolling tray, and stash jar, you can keep your ganja and your CBD hemp oil all in one place. You can even display your CBD beauty products using this tray from Lux Eros, leaving guests gushing about your gorgeous addition.
To add depth and dimension into your space, putting up frames is a great idea, especially when you are not blessed with a green thumb. A botanical cannabis diagram print from Etsy can easily be hung in your foyer or in your dining area. Such a subtle print will go with spaces that exude Scandinavian and minimalist vibes.
While you may be tempted to invest on some marijuana-themed throw pillows for your couch or for your bed, bear in mind that these accessories can easily mess up the balance of your place. Unless you are going for an eclectic look, opt for neutral-colored pillows that can work with different parts of your house.
For the Food Lover
Whether you are a foodie at heart or just know someone who loves food and weed as much as you, investing in some CBD hemp oil edibles for you and your friends to snack on is important. Betty Khronic has vegan energy bars that contain 50 milligrams of CBD, perfect for snacking at home or while you are on the go.
If you are worried about bad breathtaking a toll on you, worry not. Plus Gum has spearmint-flavored gum that refreshed your breath and even helps you relax, especially with its 25 milligrams of THC.
Fond of making your own version of sweets and edibles? The Magical Butter dark chocolate mix is specially formulated so that you can add herbal butter as well as ingredients and pure cannabidiol oil in. With this in your kitchen pantry, 4/20 and spring break will definitely be a magical experience for each and every one. As a matter of fact, you can just imagine making weed-infused brownies, cakes, cookies, and more.
Cannabis essentials and accessories don't have to be boring, not ever and especially not during spring break. With these beautiful pieces, you can make your home, fashion, personality, and overall experience one for the books.
Cannabis Beverages as a Refreshing Option for Consumers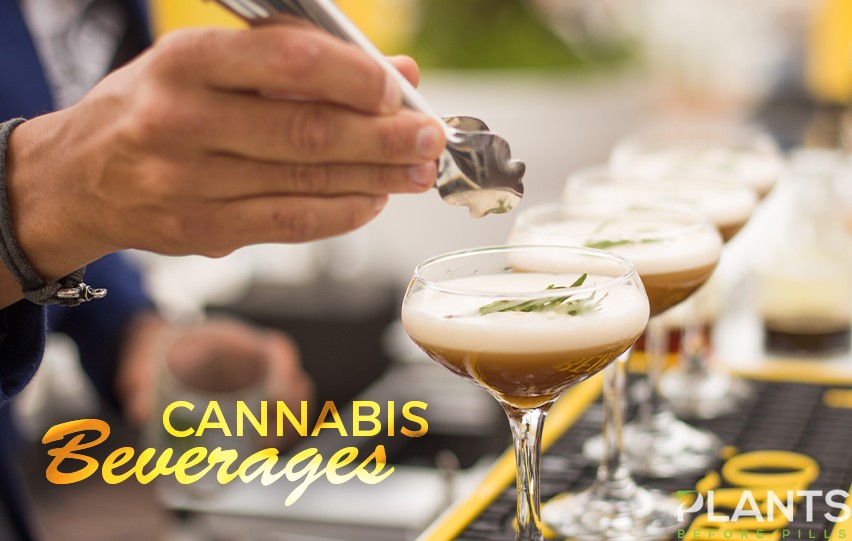 The cannabis industry remains on a roll despite some economic setbacks over the past few months. More and more infused products are being developed, paving the way for further innovation. This also provides consumers with more choices, from different types of edibles to items that can be consumed in other ways such as through vaping.
Those who are familiar with cannabis in the market know that edibles are some of the most popular products. In fact, gummies and baked goods have swept the industry immensely. However, one type of product has the potential to be another hit among consumers of the plant and infused items: drinkables. These are beverages infused with cannabinoids. If this is the first time you are hearing about this, then here's what you need to know.
Why Check Out Cannabis Beverages?
As the name implies, you can bet that these drinks are mixed with THC and/or CBD. Those who are looking for a refreshing way to consume infused products, then this is your best bet. Beverages are ideal for consumers of the plant as they can go well with a nice meal.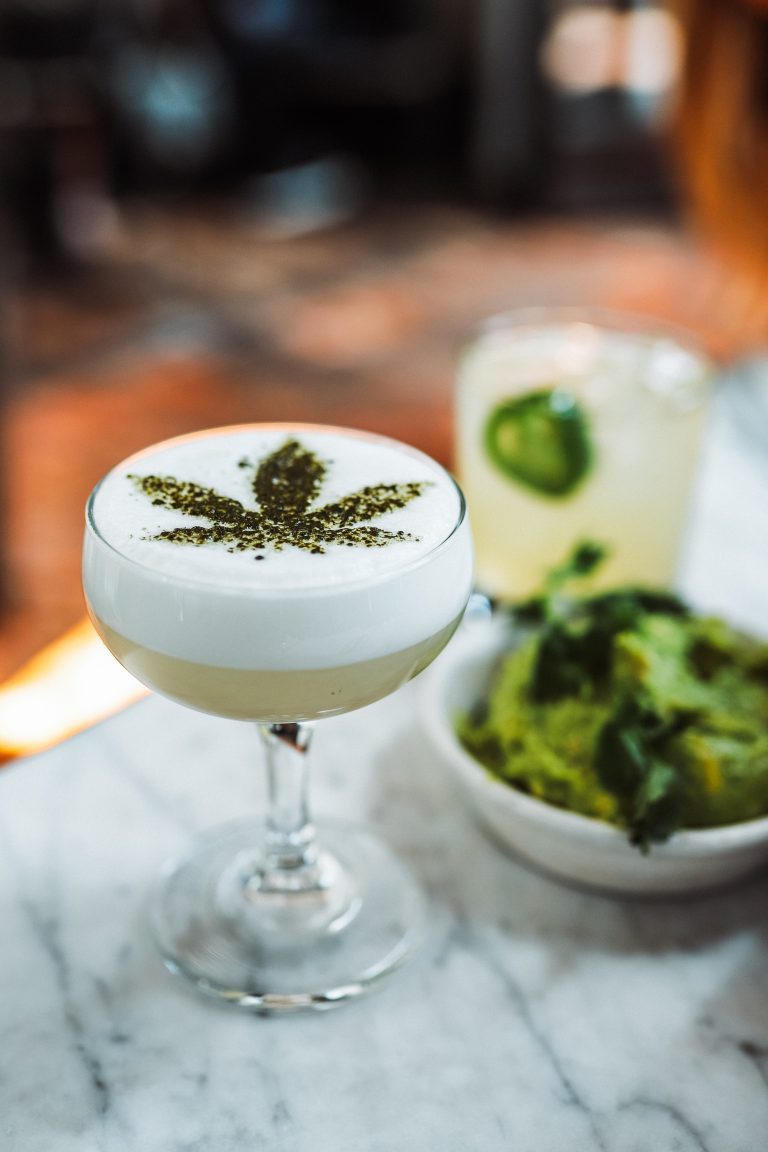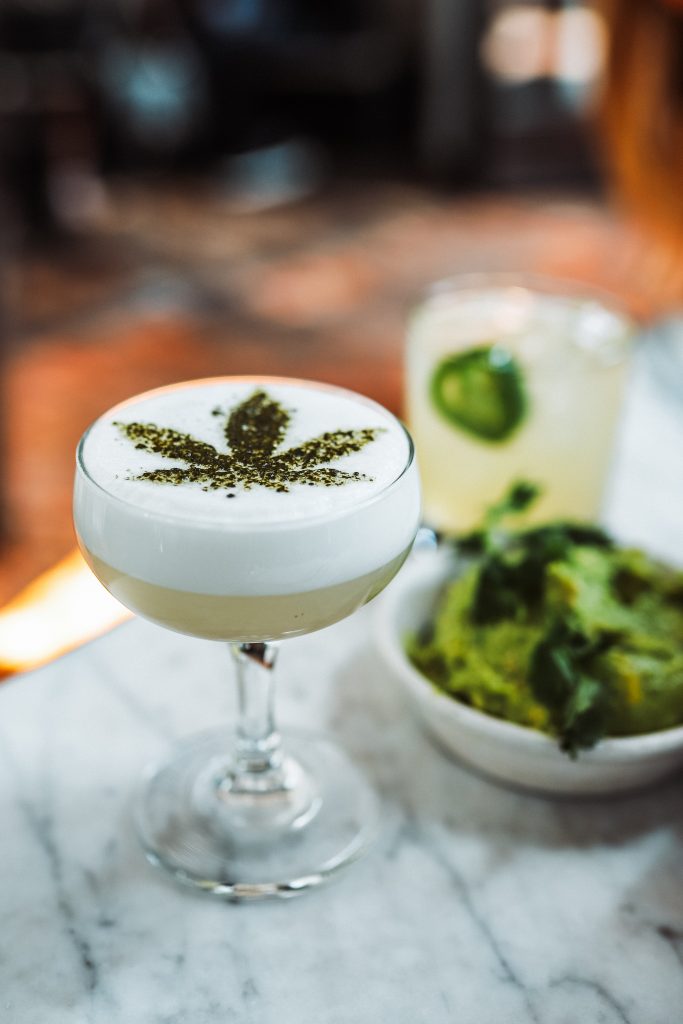 Now, you might be hesitating to jump into the trend because you are not sure how it would fare, taste-wise. The main thing about recent drinkables is that producers no longer depend on outdated tech to create new products. Instead, they use state-of-the-art technology to infuse cannabinoids into tonics, non-alcoholic beers and teas. Combining alcohol and cannabis is illegal in the United States, so you can rest assured that any legitimate drinkable bought from licensed dispensaries will be safe to ingest.
As mentioned, these can come with THC and/or CBD. This is why you should make sure that you have a medical marijuana card if you seek to get a THC-infused drink in states that have not legalized adult-use products.
3 Cannabis Beverages to Satisfy Your Thirst
If you are keen on getting a swig of a cannabis beverage but you are not sure where to start, you might want to check out these particular products:
Tweed's Soda and Distilled Cannabis
Soda offers one of the most refreshing sensations, which is why carbonated drinks are some of the most popular ones in the market. If you want that same thirst-quenching feeling you get from drinking sodas without all the sugar, then you might want to try Tweed's Houndstooth & Soda. It contains 2 mg of THC in a 355 mL can, which is best served chilled or iced.
Tweed also has Houndstooth, a distilled drink. This one has higher THC content at 10 mg in 150 mL bottles. One bottle can yield 5 one-ounce servings. This is non-carbonated but it is perfect for blending with non-alcoholic mixers.
Outbound's Hemp Infused Craft Malt Beverage
If you are looking for a brewed experience just like what beer has to offer, then Outbound's products are the best for you. It contains less than 0.5% alcohol per bottle, which is essentially insignificant. The best thing about these items is that they come in different flavors. You can choose among varieties such as Blood Orange Haze, Pale Haze and Grapefruit Haze.
Somatik's House of Saka
Artisanal and luxurious, Somatik's House of Saka has one of the most elegant brandings you will find. It offers non-alcoholic cannabis wine that comes in sophisticated packaging. You can choose between Saka Pink and Saka White, handcrafted using fresh grapes.
Exploring what the industry has to offer is one of the exciting things about being a cannabis consumer. With these beverages, you can definitely find a refreshing option that can satisfy your need for the plant.
Here's How CBD Can Help You While Stuck in Quarantine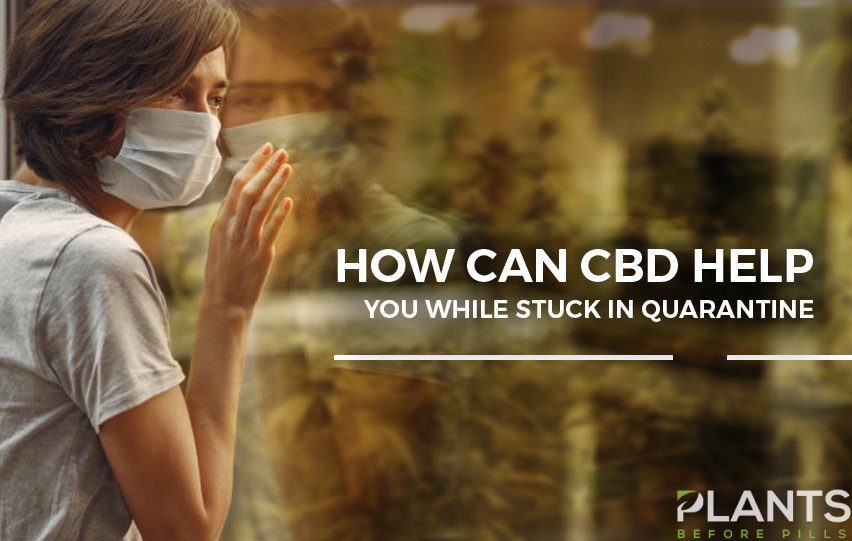 Even before the onset of the COVID-19 pandemic, wonders of CBD have already been circulating online. From its pain-relieving effects, anti-inflammatory promises, to anti-anxiety features, the health benefits attached to the substance are quite impressive.
Now, with the world still stuck in quarantine due to the COVID-19, it's no surprise that CBD is among the first products many turn to for immediate relief while dealing with lockdown boredom and anxiety. Thanks to the product's lengthy list of promises, many make take CBD as the indoor alternative to make their quarantine less awful and more bearable.
If you're feeling the weight of lockdown getting heavy on your health lately, you might want to know some of the most probable ways CBD could help alleviate those burdens. Here, we have compiled among the most common uses of cannabidiol that you might also want to try out while stuck at home. Check them out below!
CBD for Anxiety Relief
It's no secret that CBD offers anti-anxiety properties. In fact, this feature alone is one of the major contributors to the substance's booming career in the market. To date, with most of us still required to stay at home and maintain social distancing, heightened feeling of isolation and loneliness are expected to arise. Since CBD comes with anti-anxiety effects, it can help alleviate such negative emotions.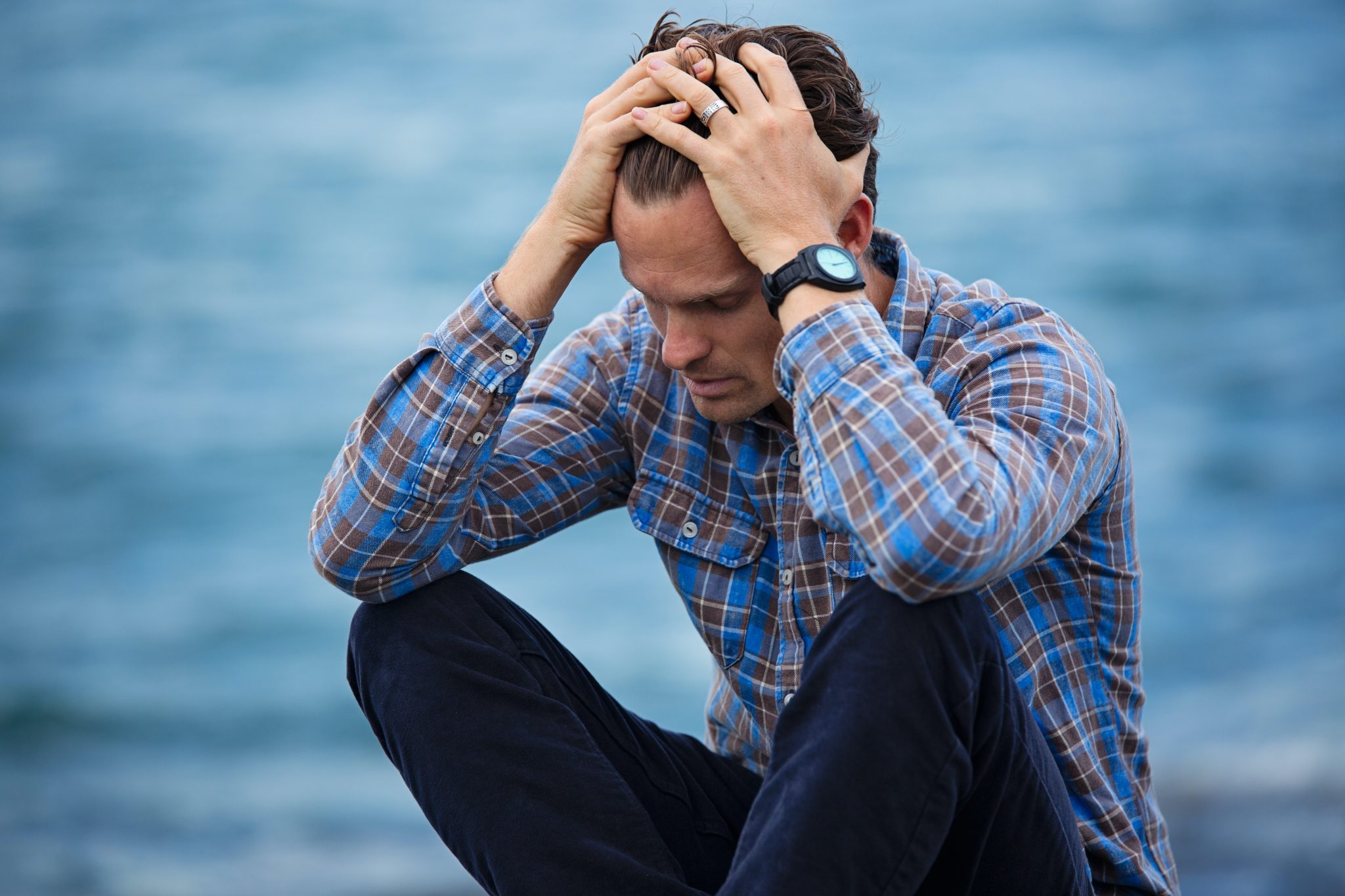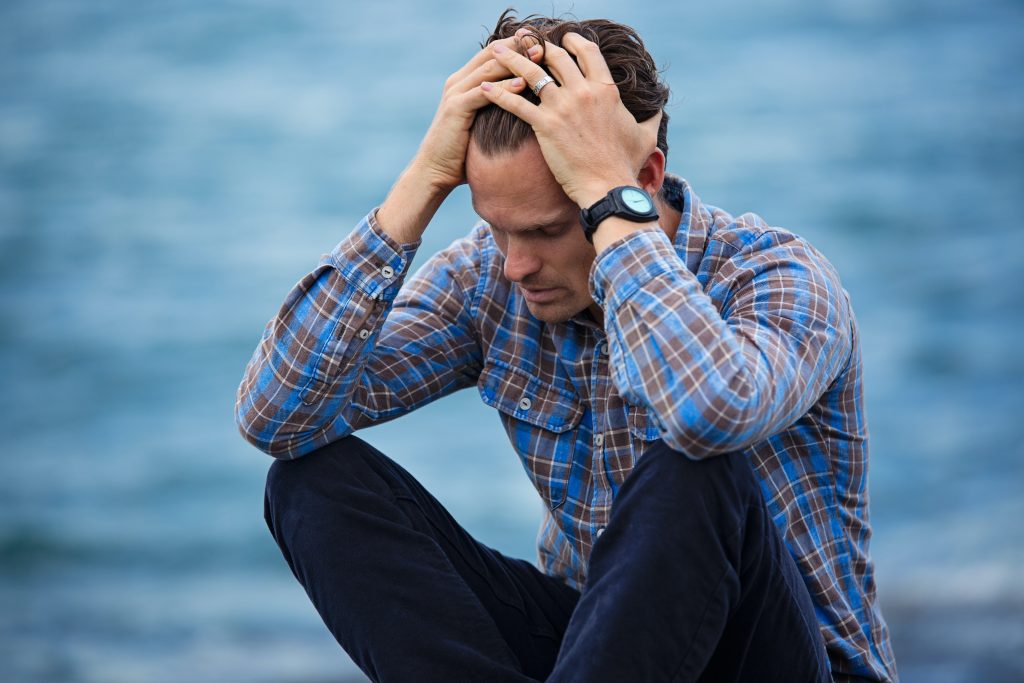 To date, while the exact way CBD works to treat anxiety is not yet fully understood, different preliminary studies already offer pieces of evidence that the substance has been effective in alleviating symptoms of different forms of anxiety, including Generalized Anxiety Disorder, Social Anxiety Disorder, as well as Panic Disorder.
CBD for Improved Sex Life
Another health benefit being linked to CBD is how it can boost one's sex life. Specifically, the claim stems from the fact that cannabidiol can relieve pain, increase blood flow, and reduce anxiety – which can all contribute to overall better sex experience.
Moreover, since the Endocannabinoid System's main task is to maintain homeostasis in the body, various experts claim that CBD can help maintain appropriate body balance hormone levels, which can increase sex drive.
With this, it's not surprising that many people, especially husbands and wives, are turning to CBD products to spice up their sex lives during quarantine.
CBD as a Gym Buddy
If you're eyeing to shred off some weight during lockdown, taking CBD might benefit you greatly. Since cannabidiol comes with pain-relieving effects, you can use it to augment your exercise regime.
Specifically, since the substance help reduce pain and inflammation, this will, in turn, lead to speedier recovery from injuries or muscle pain. This will also help you extend your workout longer than usual without the typical stress and fatigue after.
CBD for Sleep Disorders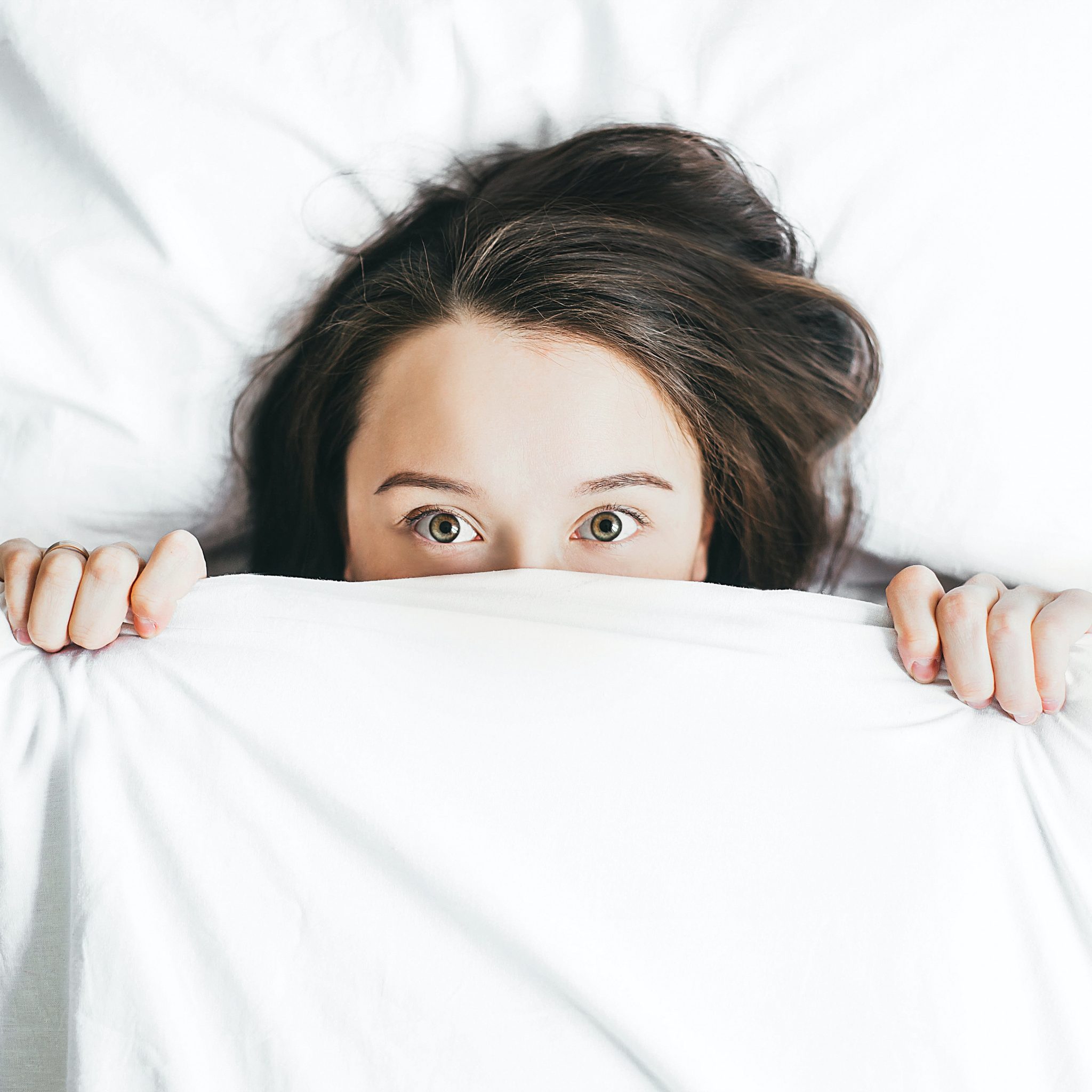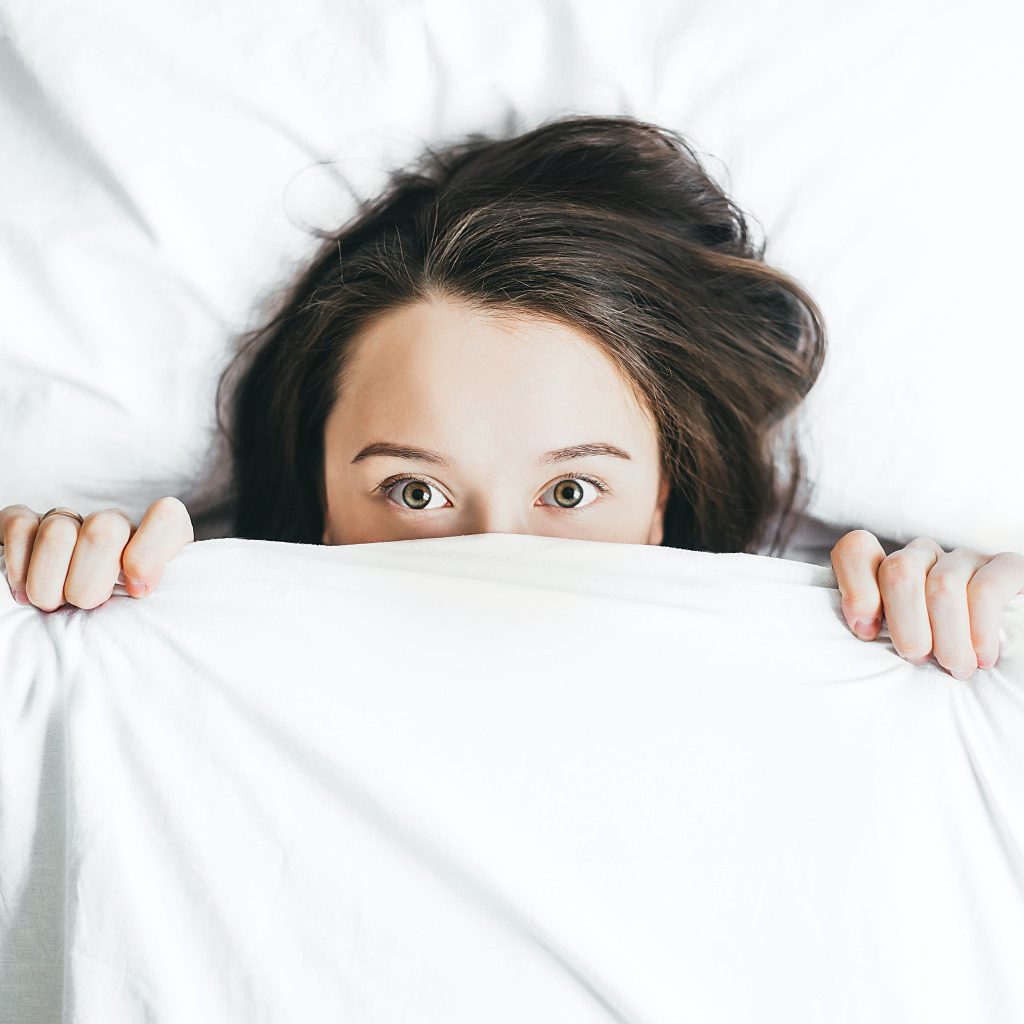 Another possible perk you can get from taking CBD during lockdown is improved sleeping experience. While this claim still needs further studies, cannabidiol's abilities to alleviate anxiety and provide comfort are believed to help improve sleep and allow a person to remain asleep longer.
Due to this, some people who are experiencing trouble falling asleep often turn to CBD to improve their sleep experiences. If you're facing difficulty falling or remaining asleep during quarantine, you might want to give CBD a chance.
The Bottom Line
Interested to test whether CBD can live up to its name? Which among these effects listed above appealed to you the most?
Feel free to reach out to your doctor and see for yourself how CBD can help improve your overall quarantine experience.
Decarboxylated CBD: Does It Happen?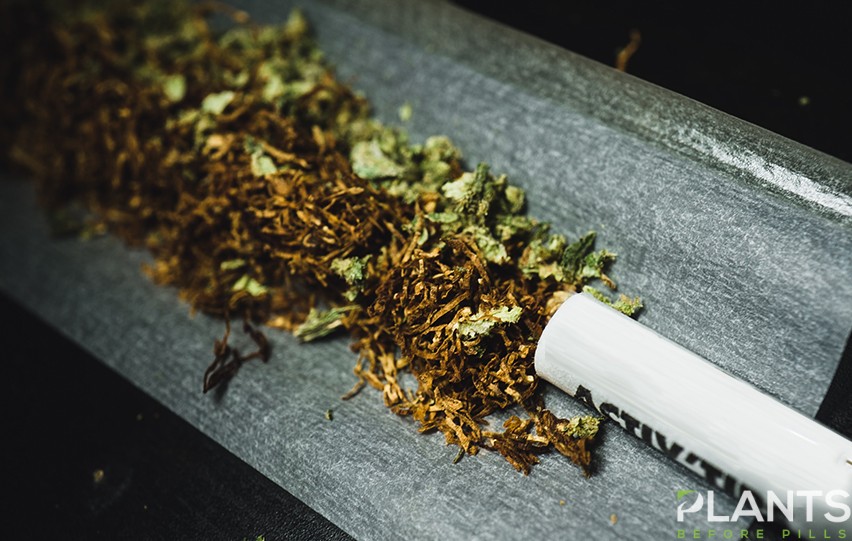 Cooking with cannabidiol (CBD) oil is popular these days. From baking bread to making hot meals and desserts, everyone seems to be enjoying the craze. But for starters, cooking with CBD may be quite tricky because things like heat, dosing, and activated compounds can play with your mind.
CBD oil, the famous cannabidiol-infused product, can be consumed and applied directly to the skin. Others prefer using it for relieving muscle and joint pain, but for some people, the next level of enjoying CBD is incorporating it into foods.
There quite a number of CBD oil recipes you can find online. However, before experimenting, you need to understand how heat and cooking, in general, can affect the performance of cannabidiol. Because heat accelerates chemical reactions, you might think cooking CBD oil isn't recommended.
Read on as we explore how decarboxylation affects the cannabidiol experience.
What is Decarboxylation?
Decarboxylation refers to the chemical reaction achieved through heating raw cannabis to a certain temperature that releases a carboxyl group. In layman's term, biocarboxylation makes raw marijuana more psychoactive when heated.
This chemical reaction naturally happens as it degrades over time and without the need for heat. However, exposing the raw cannabis to heat surely activates the chemical reaction.
So the question now is, if you cook CBD oil, can it also provide psychoactive effects? Technically, yes, because the carboxyl group is being exchanged for hydrogen atom, producing carbon dioxide. Decarboxylation is the way to get the most bioavailable CBD you can get.
So, when you cook CBD oil in temperatures around 356 degrees, you know what's going to happen.
Is It Better to Cook CBD?
In the question of whether cooking CBD is better compared to raw, the answer depends on a person's preference. Some people find it hard to digest raw cannabidiol, therefore, cooking the compound is better. However, raw cannabidiol oil also has anti-inflammatory properties, which eases the swelling, redness, and pain.
On the other hand, overheating cannabidiol can also lead to losing some beneficial properties, including flavonoids, cannabinoids, and terpenes. Experts say, the more you do with CBD, the greater the loss may be. In addition to heat, chemical reactions also happen when mixed with acids or basic alkaline.
Mixing CBD oil with vinegar definitely lessens the potency of the compound, which counters positive properties. As for the heat, CBD can be baked and cooked while retaining most of its nutritional benefits. Just stay away from deep-frying and sautéing, or else the compound will start to dissipate with increased heat.
Consuming raw cannabinoids or CBDA is more beneficial because the body can absorb as many benefits. This is the same as eating vegetables, as overheating can burn off essential nutrients.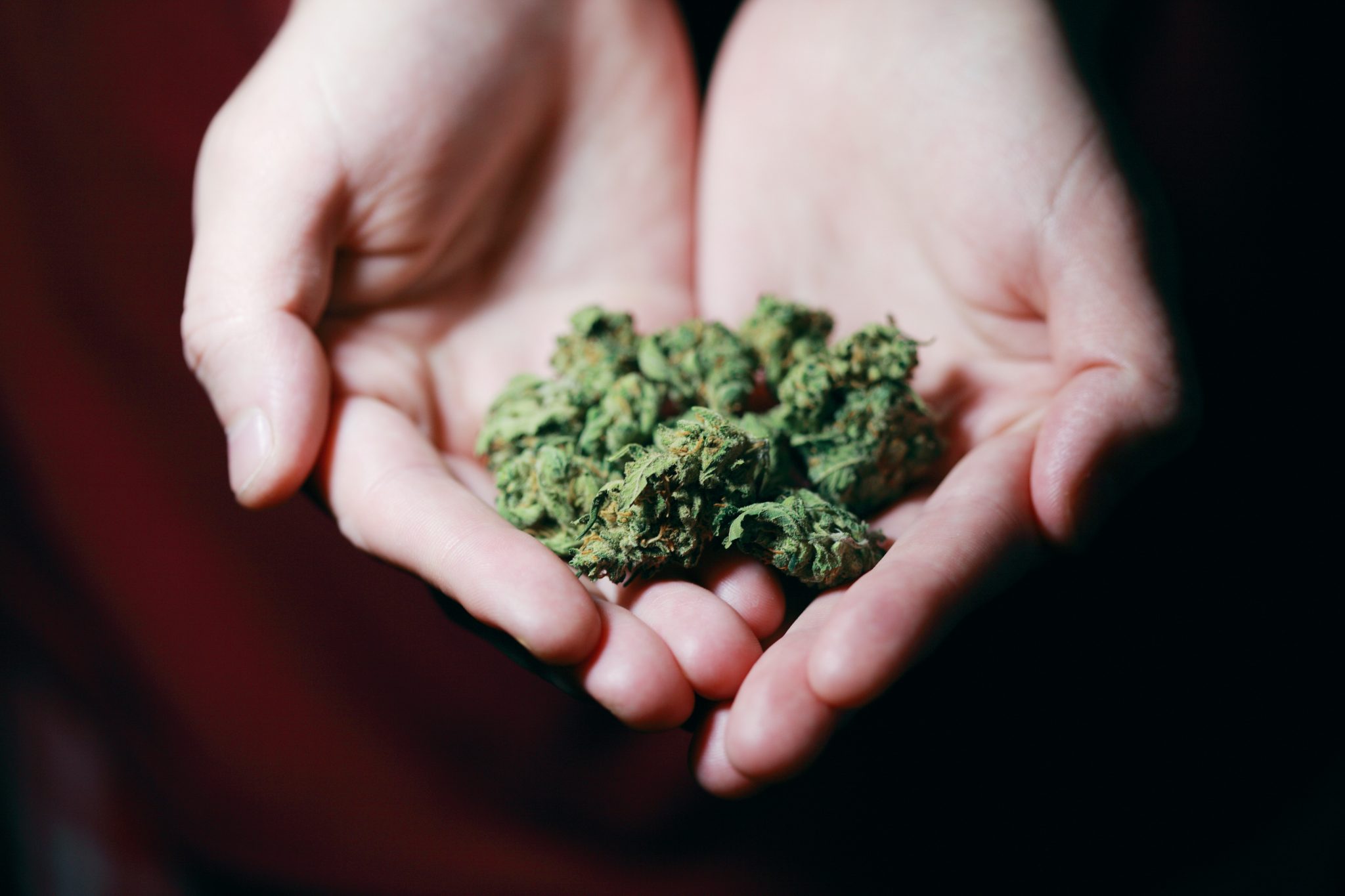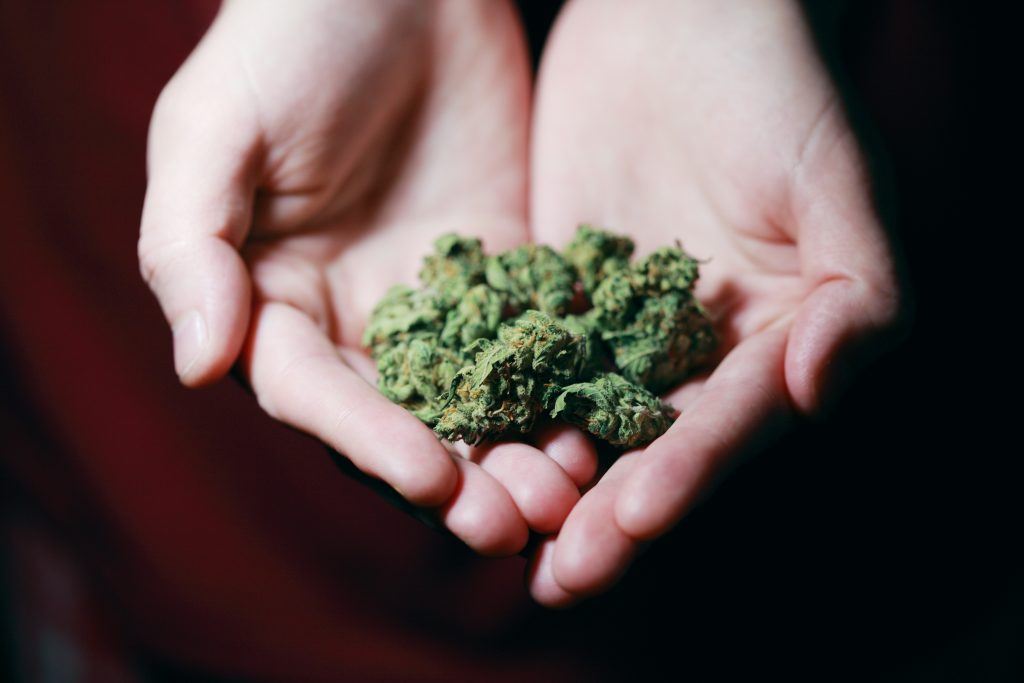 A study conducted by Dr. Raphael Mechoulam revealed more and new benefits of CBDA. The study highlighted that CBD is 1000 times more potent compared to cannabidiol. Heating can transform CBDA to CBD, but raw cannabinoid surpasses the benefits of CBD alone.
How to Eat Raw Cannabinoid
One way of consuming raw cannabis is through juicing. A lot of people are doing this now to activate the endocannabinoid receptors and arrive at a relaxed state. Marijuana is known as a powerful beneficial vegetable containing protein, fatty acids, vitamins, and minerals like calcium and iron.
Along with cannabis' nutritional value, eating it raw provides better therapeutic effects. Raw cannabis contains higher cannabinoid acid concentration, essential for basic cell function. Hence, juicing cannabis is the best solution to get all the benefits.
Takeaway
Heating CBD and marijuana is possible and still provides a number of health benefits. However, because heat activates chemical reaction, the active compound loses some of its beneficial properties and even potency. Juice raw cannabis to enjoy better therapeutic effects.