Weed the Best: Essential Spring Cannabis Accessories to Have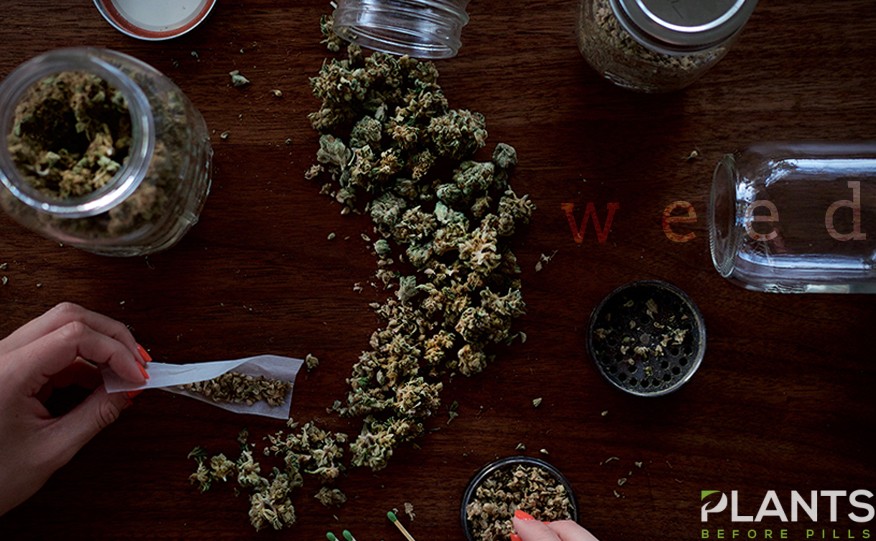 Spring has always been a time for hope and all that springs eternal. However, for most individuals such as college students and even working professionals, spring is a time when they can relax and have the time of their lives. After all, with spring break just around the corner, more and more people are looking to experience a much-deserved break, particularly after a stressful period in their lives.
Individuals who are looking forward to this once a year occasion usually have plans in mind. Many times, people have already pencilled in parties left and right. Meanwhile, other people who are new to the allures of spring break tend to chill at home or even prefer to hang out with a select group of friends, especially with a bag of weed in hand.
Since 4/20 and spring break are only a few weeks away, preparing for this momentous occasion is only but important. Apart from preparing your ever reliable stash of ganja, you might also want to stock on some of your favorite CBD oil edibles and your preferred brand of CBD oil.
However, if you are interested in elevating this celebration, why not switch it up and replace all of your old pieces with some new ones? Whether you are looking to try CBD vape juice or looking for some fresh accessories to cop for this season, this article will surely help you get the best weed-themed spring essentials. From fashion to food to home goods, this list will have everything you need and more.
Below are some goods you can get for yourself or for your beloved friends and family. Who knows, these items might just spark their interest in collecting weed spring accessories and essentials.
For the Weed Enthusiast
There is nothing better than giving a weed enthusiast new strains and novel items on the market. To help get their excitement flowing, giving them unrefined rolling papers or even raw ore-rolled tips can greatly help to avoid the dreaded joint rolling process. With this in your (or your friend's) arsenal, you can enjoy continuous smoking pleasure all throughout the day.
To accompany your rolled joints, get yourself or your best buds some of the finest lighters on the market. Zippo has an iridescent lighter available on their collection, perfect for 4/20 and your spring break happenings. This trippy color will certainly evoke feelings of the best dreamlike state you won't want to miss out on.
If you find yourself always running out of lighter fluid when you need it, getting a compact, rechargeable lighter might just do the trick. Tetra has a wide range of sleek and affordable lighters you can give everyone you know.
For the Purist
On the other hand, if you want pure unadulterated pleasure, getting yourself one of the best grinders on the market will surely enhance your use. If you plan on going from different houses or venues to celebrate the coming of spring, a nifty yet durable grinder-keeper is your best bet.
The Combie grind and roll accessory allows you to freshly grind your herbs. At the same time, this travel-safe tool helps you keep your essentials in place and organized than ever before. With built-in compartments inside, this weapon of choice can hold your papers, filters, lighters, and many more. The best part? It can fit your pocket, allowing you to bring it everywhere you go.
For the Accessory Fiend
There's always that one friend who values aesthetics over functionality. More often than not, these individuals are always drawn to cute, unique, quirky, and one-of-a-kind pieces that help them stand out from the crowd.
Some of these pieces include crystal clear pipes and uniquely shaped bongs designed to complement your lifestyle and personality. Coming in different shapes, sizes, and colors, adding one of these to your collection will definitely make your circle of friends green with envy. Some even come in pastel shades that will fit right in your coffee table, making a perfect conversation starter when you have guests over.
Another one of these timeless and elegant pieces is the ruby and diamond encrusted CBD vape pen from the ultra-luxe Beverly Hills Cannabis Club, retailing for about $196,000. If you have money to spare, this might just be the ultimate accessory you can get not only for the season but also for your everyday use.
However, if you find that this purchase is a little out of your budget, you can opt for a more modest, yet eye-catching gold weed leaf grinder from Blunted Objects that also doubles as a necklace. These are particularly made for women who love their weed yet still want casual but elegant pieces that can go with their everyday looks.
For the Fashion Forward
Gone are the days when ganja goddesses are wearing tacky prints that are obviously inspired by weed. Today, more and more individuals are being provided options that are not only subtle but also ones that appear professional. Even better, these items can be used on a daily basis and with numerous clothing pieces that can be taken from day to night.
One of these important and perhaps much-needed pieces on the market is leather clutches and bags to store cannabis essentials. Toronto-based company, Milkweed, has ventured into making these leather goods so that women – and men – can store their goods in a more natural and organic way, one that they can use without feeling ashamed.
Meanwhile, Seattle-based business, Van der Pop, makes an equally sleek and fantastic stash bag. Their secret weapon? The bag is said to conceal odor, allowing you to go on your errands and meetings without fearing like you will reek of this herb anywhere you go.
Speaking of bags, Alexander Wang previously released a blush pink bucket bag that's peppered with weed leaf prints. Finished with a silver chain, this will surely elevate any outfit you have on. Plus points for this seemingly dainty bag since it can fit your CBD oil vape pen starter kit, smartphone, and many more.
Finish off your look with a vintage-looking cannabis-themed watch and you're all set. The very face of this watch will remind you that spring is just around the corner and that 4/20 is not just a state of mind.
For the Homebody
Decorating homes have become a big thing over the past couple of years. Websites, television shows, and even YouTube channels are created to cater to audiences who have long been raring to renovate and enhance their own spaces. If you are one of these individuals, spring break is the best time to overhaul your space. You can even replace some of the decors in your house with weed-friendly pieces.
A ceramic tray trio will definitely fit right into your home, especially in your bathroom, bedroom, or living room areas. Complete with an ashtray, rolling tray, and stash jar, you can keep your ganja and your CBD hemp oil all in one place. You can even display your CBD beauty products using this tray from Lux Eros, leaving guests gushing about your gorgeous addition.
To add depth and dimension into your space, putting up frames is a great idea, especially when you are not blessed with a green thumb. A botanical cannabis diagram print from Etsy can easily be hung in your foyer or in your dining area. Such a subtle print will go with spaces that exude Scandinavian and minimalist vibes.
While you may be tempted to invest on some marijuana-themed throw pillows for your couch or for your bed, bear in mind that these accessories can easily mess up the balance of your place. Unless you are going for an eclectic look, opt for neutral-colored pillows that can work with different parts of your house.
For the Food Lover
Whether you are a foodie at heart or just know someone who loves food and weed as much as you, investing in some CBD hemp oil edibles for you and your friends to snack on is important. Betty Khronic has vegan energy bars that contain 50 milligrams of CBD, perfect for snacking at home or while you are on the go.
If you are worried about bad breathtaking a toll on you, worry not. Plus Gum has spearmint-flavored gum that refreshed your breath and even helps you relax, especially with its 25 milligrams of THC.
Fond of making your own version of sweets and edibles? The Magical Butter dark chocolate mix is specially formulated so that you can add herbal butter as well as ingredients and pure cannabidiol oil in. With this in your kitchen pantry, 4/20 and spring break will definitely be a magical experience for each and every one. As a matter of fact, you can just imagine making weed-infused brownies, cakes, cookies, and more.
Cannabis essentials and accessories don't have to be boring, not ever and especially not during spring break. With these beautiful pieces, you can make your home, fashion, personality, and overall experience one for the books.
Tracing Important Cannabis-Related Facts Throughout History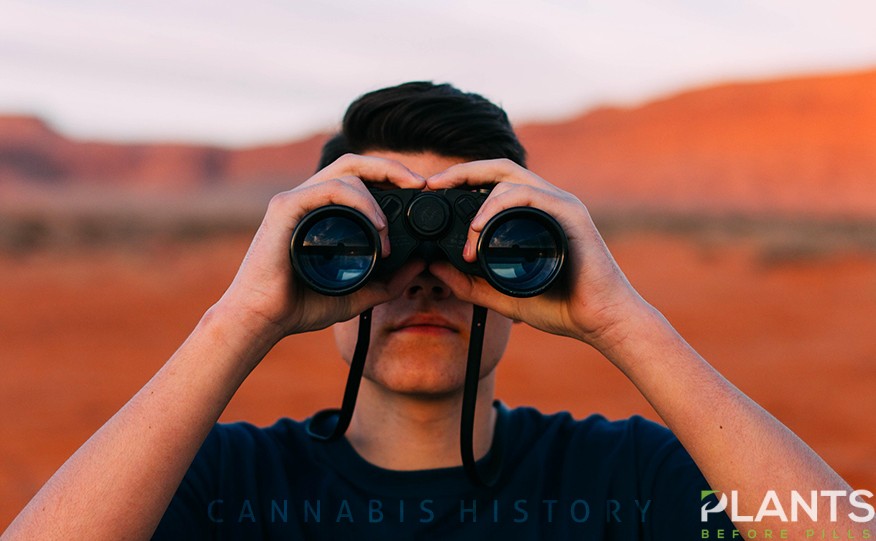 Cannabis has a long history, but how far does its story go back to? Considered as a worldwide crop which is the oldest plant in the history of humanity, it is interesting to learn about the key events in the long history of the plant. Read on to find out the most important events in its story:
Hemp in the Ancient Times
If you think that marijuana only emerged in modern times, then think again. The plant has existed for thousands of years now. There were records of it being used in Ancient European, Asian and African civilizations, making it a truly global herb. Check out how it was used in ancient times.
Applications of Cannabis:
Spirituality and Religion
Perhaps one of the most primary uses of marijuana during this age is for spirituality and religion. Ancient texts bear witness to the religious purpose of cannabis. The Vedas of ancient India goes as far back as 2,000 BC, mentioning cannabis as one of the five sacred plants. Shinto and Buddhist literature also mentions the herb as an aid for meditation.
Aside from aiding in spiritual rites, cannabis was also used to treat all kinds of medical conditions. The Chinese people have a legendary leader who prescribed cannabis tea for a variety of medical conditions. This includes rheumatism, poor memory and gout.
There were also records of medical use in India, Egypt and Japan, which is implemented to treat cough, anxiety, inflammation and constipation. It was also used as an anesthetic.
As spirituality and healing are closely related in ancient times, it is important to mention that some studies assert that Jesus used hemp oil as an anointing oil to cure the sick. Researchers say that the Scriptures refers to it as keneh-bosem (or kaneh-bosm) in Aramaic.
In ancient times, the plant was not only consumed but also used for practical and industrial purposes. Hemp is a highly fibrous herb, making it a good crop for textiles, papers, ropes and many other industrial products.
Who Smoked the First Blunt?
This question pops up on every smoker's mind. In fact, even non-smokers may be curious as to who discovered that this plant can be smoked and consumed. Cannabis legend and High Times editor-in-chief says that our ancestors from Bactria (now part of Afghanistan, Uzbekistan and Tajikistan) discovered the psychoactive properties of cannabis through burning the plant in caves and shelters. However, it is difficult to determine who exactly smoked the first blunt.
Earliest Evidence of Marijuana Use
Scientists believe that the crop came from Central Asia, which includes the modern-day countries that cover the ancient place that is Bactria. While Hager says that the herb came from what is now known as parts of Afghanistan, Uzbekistan and Tajikistan, other scientists say that it emerged from what is now called Siberia (the southern part) and Mongolia.
Researchers say that the use of cannabis can be traced back to 12,000 years ago, making it one of the oldest crops in the world. The oldest texts that mention the consumption of the cannabis dates as far back as 4,000 B.C. in China.
However, it is only recently when experts discovered direct evidence of humans consuming marijuana. A 2,500-year-old burial site in Western China was found to have traces of the plant with high contents of tetrahydrocannabinol (THC), the mind-altering compound in cannabis. Theories say that it was used for ritualistic burials or for its psychoactive effects.
The Medieval Age and Cannabis
Also called post-classical age, the medieval times was another eventful time for cannabis. With the various imperialistic endeavors during this age, the world saw marijuana's evolution in the medieval age.
Applications of Cannabis:
As a medieval forerunner of chemistry, alchemists experimented with what the plant has to offer. Alchemists (the medieval equivalent of modern-day scientists) used marijuana incense and other extracts from the plant for medicinal purposes. Some historians say that religious hospitals grew hemp for the same reason.
However, herbalist physicians warned people against the excessive use of the plant. These individuals believe that over consumption can lead to infertility and even serious medical conditions.
A lot of writers and thinkers of the time have consumed marijuana. Even the prolific William Shakespeare was believed to have taken this herb, which may have resulted in his creative writing.
Worldwide Cannabis
The plant arrived at Eastern Africa when Arab traders came to the region in 1,300 BCE. They brought cannabis to treat various illnesses such as malaria, asthma and dysentery. Meanwhile, the Spanish Conquest in 1,500 BCE brought the plant to the Americas. The colonists used their hemp crops for industrial purposes, making ropes and textiles using its fibers.
Wine and 'Hashish'
During medieval times, the wine was banned in the Middle East. This led the people to turn to hashish, allowing them to get intoxicated without breaking the law.
How the Modern World Perceives Cannabis
Now that we know how the herb was used in the ancient and medieval ages, we now come to our own time: the modern age. While you are familiar with how the public views marijuana today, there are several important events that can influence the future of the plant.
Applications of Cannabis:
With the debate going on regarding the usefulness of the plant, one of the first things you should know is that cannabis is used for:
Just like in the ancient and medieval ages, this herb is used today as an effective addition to medical treatments. However, it is essential to note that we now have a better understanding of the medicinal effects of the cannabis. We currently have deeper knowledge about the chemical compounds of hemp, especially cannabidiol (CBD), and its effects on the human body thanks to the endocannabinoid system.
With this, we know how and why the plant can reduce, alleviate, treat and prevent various medical conditions of the body. These include cancer, epilepsy, mental disorders, inflammation, pain and brain degeneration diseases, just to name a few.
In the medieval age, humans used marijuana for leisure. The same is still true today, especially with the legalization of the crop in many parts of the world. Many individuals use the plant for its medicinal properties, but many others enjoy their psychoactive effects thanks to THC.
Aside from recreational usage, the herb is also popular as a lifestyle aid. The group of writers and thinkers called Le Club Des Haschischins (or the Hashish Club) in mid-19th century consumed the plant. While the medieval age has shown how it is well-used as a creativity aid through various works, it is generally used as a lifestyle aid in modern times. Many people now recognize the plant's potential not only as medical, recreational and creative aid but also as a productivity aid and mood enhancer.
The popularity of CBD has enabled professionals, creatives and scholars the boost in energy, cognition and creativity they need to become more productive. In fact, it has the potential to greatly increase the quality of life of many working individuals.
The passing of Farm Bill 2018 in the United States signals the return of hemp as an industrial crop. This means that Americans will be able to enjoy hemp-derived products from oils, papers, textiles and many other industrial products.
Aside from this, there are speculations that marijuana can become an energy crop. Researchers are looking into its potential as a biodiesel source, especially as it produces a large amount. Compared to the current energy crop, soybeans, hemp can turn up to 4 times more oil per acre.
War on Drugs
One of the most important cannabis-related events in the globe is its inclusion in the war on drugs. There are drugs wars being waged across the world, aiming to eradicate the use of illicit substances including LSD, cocaine, fentanyl, and unfortunately, marijuana.
The U.S. is one of the countries that are waging these types of war. Since the enactment of the Marihuana Tax Act of 1937, the country has federally banned the herb. Other countries that are executing the initiative includes Mexico, Bangladesh, the Philippines, China, Brunei, Malaysia and Singapore among others.
Cannabis Legalization
Only 2 countries have nationally legalized the herb for any use: Uruguay and Canada. However, there are a lot more others with favorable medical marijuana laws, including Thailand, Chile and Croatia. In the U.S., 33 states legalized medical marijuana, eleven of which including Washington, D.C. have legalized recreational use. Meanwhile, many parts of the world are looking into legalizing the herb, getting us nearer to worldwide legalization.
Today, cannabis is one of the most widely consumed and beloved natural crops. When combined with the mounting research pertaining to the medical attributes of the plant, even legal recreational use can become possible. With its legalization in some parts and its impending legalization in others, many places across the globe will once again be able to serve its people with the goodness that is marijuana and all its benefits.
Jamaican Scientist To Recreate Bob Marley's Lost Marijuana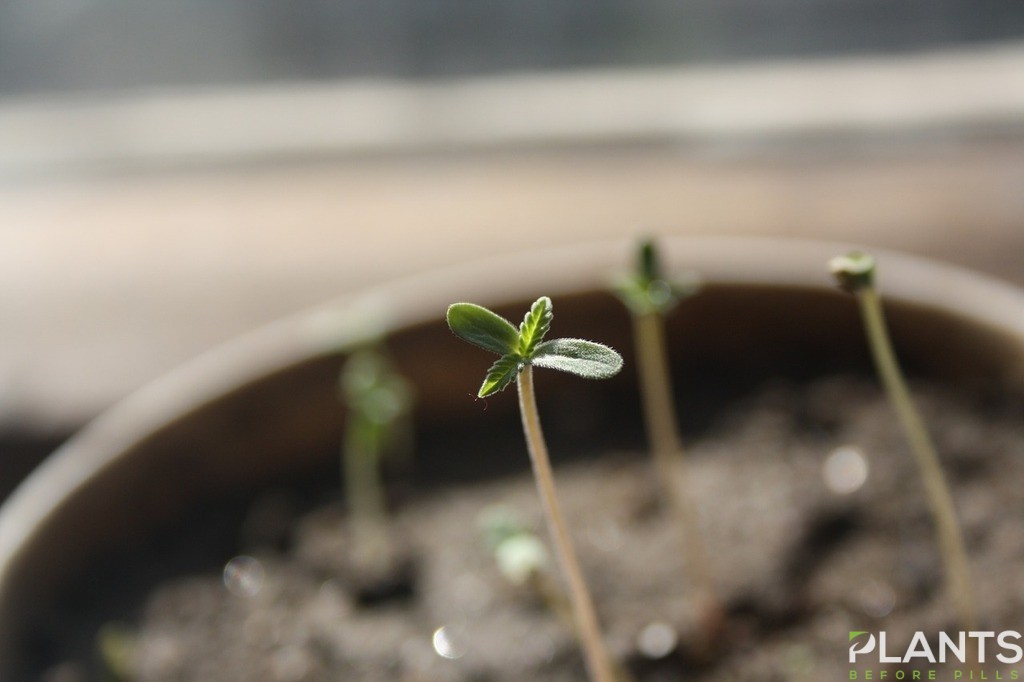 Dr. Machel Emanuel, a Jamaican scientist, is planning to revive a rare type of landrace cannabis natively-grown in Jamaica and was smoked by Bob Marley in the 1970s.
According to an article published on Merry Jane, the 35-year-old biologist came from the Caribbean island country of Dominique and moved to Jamaica in 2007 to research on the rare types of cannabis grown in the area.
"In the 50s, 60s, 70s, Jamaica was known for its landrace cultivar which definitely gave Jamaica that international reputation," Emanuel told the Daily Mail. The plant had grown naturally in the country before it was wiped out by the American War on Drugs in the 1980s. Given the plant's huge and easy-to-spot structure, Americans were easy to identify and destroy the said type of cannabis. In return, marijuana farmers have no other choice but to abandon its cultivation and look for shorter, easier-to-hide types of plants.
Dr. Emanuel, who specializes in horticulture and the adaptation of plants to climates, also noted that the founding members of the legendary reggae group, the Wailers, namely Bob Marley, Peter Tosh, and Bunny Wailers, used to smoke the said landrace. He further explained that "the reggae legend's marijuana," has a lower level of THC in them, which serves as the plant's main psychoactive element.
A self-proclaimed cannabis enthusiast himself, the Jamaican biologist decided to recover the lost landrace by reproducing them in his lab. This led him to explore the four corners of the Caribbean in search of the grains of the said plant. He recalled finding a Rasta man who had been detached from the modern civilization in the last 40 years.
'It was a six hours hike to get to him,' he said. But from there, he was able to access the rare landrace seed.
The 35-year-old scientist also believes that this venture could lead to a new economic opportunity for Jamaica. "There could be an economic advantage to growing these plants here," he told The Daily Mail. "[It's] just like champagne in France."
In 2015, the use of cannabis was decriminalised in the country and was allowed to be used by those of the Rastafari faith for religious purposes.
"There is a nostalgia value that could be added based on marketing applications," the scientist went on. "Jamaica's reputation was basically built on these plants… There could be an economic advantage to growing these plants here. They are more resistant and grow more easily."
Ray J Invests $5M on Cannabis Business
American singer, rapper, and songwriter William Raymond Norwood Jr, more popularly known as Ray J, has reportedly invested a whopping 5 million dollars on his marijuana firm. The artist will be launching his own company named William Ray LA.
In a short clip posted on the social media platform Instagram, the star shared his excitement to the public. The caption on the video reads, "Been working on a deal for a year now!! Stayed up for days at a time getting work done! …But it's about to finally be official this week!" The caption also thanks his hardworking team coming from different states.
About William Ray LA
The California-based marijuana firm plans to sell numerous indica and sativa products. One of the featured products on the website include pre-rolled marijuana called "Ray Jay's." Customers can also purchase cannabis strains placed in a glass jar, which the website dubs as "aesthetic."
According to a report by TMZ, Ray J has gathered some of the best industry names and ganja experts. These specialists reportedly bring something to the table, with individuals delving into growing, branding, and marketing the herb to the public. The singer-performer will also add a personal touch and expertise to the brand, taking on a more hands-on approach to handling the company.
TMZ also notes that the William Ray LA company is bringing its best foot forward, with a fully stocked greenhouse already waiting.
Wider Cannabis Client Reach
In order to gain wider support from the public and have an increased customer reach, Atlanta Black Star reports that the company plans to utilize non-traditional forms of marketing. Ray J's manager, David Weintraub, states that they will make use of entertainment channels, as well as the media and music industries.
Apart from their line of sativas, indicas, and pre-rolled marijuana, the company is also looking to offer its services to similar businesses looking to grow their network, notes TMZ.
Other Line of Businesses
The artist turned entrepreneur seems to be following his cousin Snoop Dogg's footsteps.
Revolt TV notes that aside from the marijuana firm, the performer has also invested his hard-earned money in a variety of businesses and industries. Ray J also has a tech company named Raycon Global Inc. which offers wireless audio products.
Likewise, Atlanta Black Star notes that the artist also has a business called Raytroniks. Launched in 2016, Raytroniks offers an electricity-driven scooter e-bike.