Weed the Best: Essential Spring Cannabis Accessories to Have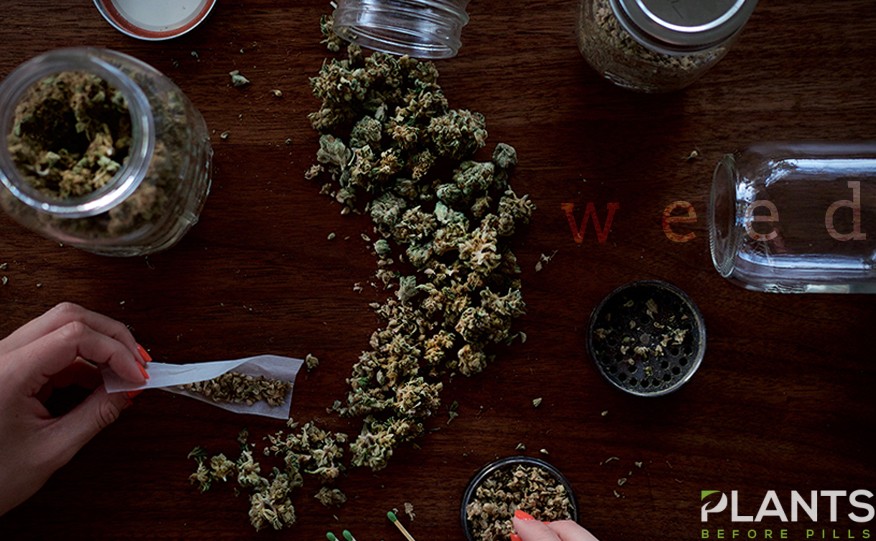 Spring has always been a time for hope and all that springs eternal. However, for most individuals such as college students and even working professionals, spring is a time when they can relax and have the time of their lives. After all, with spring break just around the corner, more and more people are looking to experience a much-deserved break, particularly after a stressful period in their lives.
Individuals who are looking forward to this once a year occasion usually have plans in mind. Many times, people have already pencilled in parties left and right. Meanwhile, other people who are new to the allures of spring break tend to chill at home or even prefer to hang out with a select group of friends, especially with a bag of weed in hand.
Since 4/20 and spring break are only a few weeks away, preparing for this momentous occasion is only but important. Apart from preparing your ever reliable stash of ganja, you might also want to stock on some of your favorite CBD oil edibles and your preferred brand of CBD oil.
However, if you are interested in elevating this celebration, why not switch it up and replace all of your old pieces with some new ones? Whether you are looking to try CBD vape juice or looking for some fresh accessories to cop for this season, this article will surely help you get the best weed-themed spring essentials. From fashion to food to home goods, this list will have everything you need and more.
Below are some goods you can get for yourself or for your beloved friends and family. Who knows, these items might just spark their interest in collecting weed spring accessories and essentials.
For the Weed Enthusiast
There is nothing better than giving a weed enthusiast new strains and novel items on the market. To help get their excitement flowing, giving them unrefined rolling papers or even raw ore-rolled tips can greatly help to avoid the dreaded joint rolling process. With this in your (or your friend's) arsenal, you can enjoy continuous smoking pleasure all throughout the day.
To accompany your rolled joints, get yourself or your best buds some of the finest lighters on the market. Zippo has an iridescent lighter available on their collection, perfect for 4/20 and your spring break happenings. This trippy color will certainly evoke feelings of the best dreamlike state you won't want to miss out on.
If you find yourself always running out of lighter fluid when you need it, getting a compact, rechargeable lighter might just do the trick. Tetra has a wide range of sleek and affordable lighters you can give everyone you know.
For the Purist
On the other hand, if you want pure unadulterated pleasure, getting yourself one of the best grinders on the market will surely enhance your use. If you plan on going from different houses or venues to celebrate the coming of spring, a nifty yet durable grinder-keeper is your best bet.
The Combie grind and roll accessory allows you to freshly grind your herbs. At the same time, this travel-safe tool helps you keep your essentials in place and organized than ever before. With built-in compartments inside, this weapon of choice can hold your papers, filters, lighters, and many more. The best part? It can fit your pocket, allowing you to bring it everywhere you go.
For the Accessory Fiend
There's always that one friend who values aesthetics over functionality. More often than not, these individuals are always drawn to cute, unique, quirky, and one-of-a-kind pieces that help them stand out from the crowd.
Some of these pieces include crystal clear pipes and uniquely shaped bongs designed to complement your lifestyle and personality. Coming in different shapes, sizes, and colors, adding one of these to your collection will definitely make your circle of friends green with envy. Some even come in pastel shades that will fit right in your coffee table, making a perfect conversation starter when you have guests over.
Another one of these timeless and elegant pieces is the ruby and diamond encrusted CBD vape pen from the ultra-luxe Beverly Hills Cannabis Club, retailing for about $196,000. If you have money to spare, this might just be the ultimate accessory you can get not only for the season but also for your everyday use.
However, if you find that this purchase is a little out of your budget, you can opt for a more modest, yet eye-catching gold weed leaf grinder from Blunted Objects that also doubles as a necklace. These are particularly made for women who love their weed yet still want casual but elegant pieces that can go with their everyday looks.
For the Fashion Forward
Gone are the days when ganja goddesses are wearing tacky prints that are obviously inspired by weed. Today, more and more individuals are being provided options that are not only subtle but also ones that appear professional. Even better, these items can be used on a daily basis and with numerous clothing pieces that can be taken from day to night.
One of these important and perhaps much-needed pieces on the market is leather clutches and bags to store cannabis essentials. Toronto-based company, Milkweed, has ventured into making these leather goods so that women – and men – can store their goods in a more natural and organic way, one that they can use without feeling ashamed.
Meanwhile, Seattle-based business, Van der Pop, makes an equally sleek and fantastic stash bag. Their secret weapon? The bag is said to conceal odor, allowing you to go on your errands and meetings without fearing like you will reek of this herb anywhere you go.
Speaking of bags, Alexander Wang previously released a blush pink bucket bag that's peppered with weed leaf prints. Finished with a silver chain, this will surely elevate any outfit you have on. Plus points for this seemingly dainty bag since it can fit your CBD oil vape pen starter kit, smartphone, and many more.
Finish off your look with a vintage-looking cannabis-themed watch and you're all set. The very face of this watch will remind you that spring is just around the corner and that 4/20 is not just a state of mind.
For the Homebody
Decorating homes have become a big thing over the past couple of years. Websites, television shows, and even YouTube channels are created to cater to audiences who have long been raring to renovate and enhance their own spaces. If you are one of these individuals, spring break is the best time to overhaul your space. You can even replace some of the decors in your house with weed-friendly pieces.
A ceramic tray trio will definitely fit right into your home, especially in your bathroom, bedroom, or living room areas. Complete with an ashtray, rolling tray, and stash jar, you can keep your ganja and your CBD hemp oil all in one place. You can even display your CBD beauty products using this tray from Lux Eros, leaving guests gushing about your gorgeous addition.
To add depth and dimension into your space, putting up frames is a great idea, especially when you are not blessed with a green thumb. A botanical cannabis diagram print from Etsy can easily be hung in your foyer or in your dining area. Such a subtle print will go with spaces that exude Scandinavian and minimalist vibes.
While you may be tempted to invest on some marijuana-themed throw pillows for your couch or for your bed, bear in mind that these cannabis accessories can easily mess up the balance of your place. Unless you are going for an eclectic look, opt for neutral-colored pillows that can work with different parts of your house.
For the Food Lover
Whether you are a foodie at heart or just know someone who loves food and weed as much as you, investing in some CBD hemp oil edibles for you and your friends to snack on is important. Betty Khronic has vegan energy bars that contain 50 milligrams of CBD, perfect for snacking at home or while you are on the go.
If you are worried about bad breathtaking a toll on you, worry not. Plus Gum has spearmint-flavored gum that refreshed your breath and even helps you relax, especially with its 25 milligrams of THC.
Fond of making your own version of sweets and edibles? The Magical Butter dark chocolate mix is specially formulated so that you can add herbal butter as well as ingredients and pure cannabidiol oil in. With this in your kitchen pantry, 4/20 and spring break will definitely be a magical experience for each and every one. As a matter of fact, you can just imagine making weed-infused brownies, cakes, cookies, and more.
Cannabis essentials and accessories don't have to be boring, not ever and especially not during spring break. With these beautiful pieces, you can make your home, fashion, personality, and overall experience one for the books.
Cannabis: Its Contributions to Culture and Lifestyle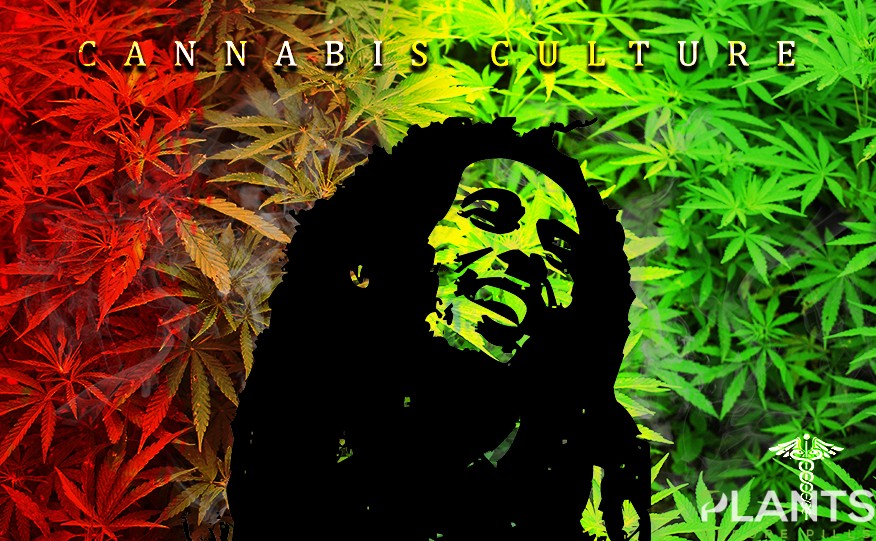 Millions of people around the world have been enjoying marijuana since the 50s, but for those of us who are new to the game, knowing more about cannabis living is a great first step. After all, nothing beats practice informed with knowledge. So, without further ado, here's what you need to know about cannabis living and its contributions to culture and lifestyle:
A Brief Background on Cannabis Living
With marijuana becoming mainstream only in recent years, you might think that the beneficial uses of this plant are a new discovery. However, did you know that our ancestors used this plant for a wide variety of purposes? From farming and industrial to arts and recreation, humans valued the plant throughout our history. Processing fibers of hemp allowed our ancestors to create textiles, papers, ropes and plastics. Studies show that before the use of cannabidiol oil, some significant historical figures utilized this herb for spiritual and creative purposes.
From the hippies of the psychedelic 60s to the new generation's hipsters, smoking marijuana has been a part of countercultures around the world. In fact, the term '420' came to be because of a group of high school kids' code for "let's meet up at 4:20 to smoke weed." The group of boys, known as The Waldos, were going against the grain by smoking this wonder plant. This was in 1971 and the term stuck until today, only containing a much more mainstream and inclusive meaning.
Now that marijuana is becoming accepted in many parts of the globe, the plant can cease being a counterculture element and start being part of the mainstream. Today, a whole lot of subcultures across the world throughout the years have some level of marijuana use integrated into their respective ways of life.
What's more fascinating is even non-marijuana users are aware and acknowledge the celebration of Weed Day. Come April 20, you see thousands of people (enthusiasts and non-enthusiasts alike) greeting one another with a hearty "Happy 420!"
The Influence of Cannabis in Culture
Aside from creating their own personal holiday, enthusiasts have enjoyed a taste of marijuana in culture as well. A lot of creative works can thank marijuana for their existence. Studies show that this plant plays a role in the creative process, making it a viable source of inspiration for artists.
In Literature
A good number of literary works were written while the authors were under the influence of marijuana. This includes Les Miserable, a literary masterpiece writer Victor Hugo, who was a member of Club Des Hashinchins a group of enthusiasts who used the plant during some of their meetings. This club also includes other writers such as Alexandre Dumas, Charles Baudelaire and Honore de Balzac.
In Music
Perhaps one of the most popular parts of the cannabis culture is music. From Noble Prize awardee Bob Dylan to Panic! At the Disco's Brendon Urie, there certainly is a lot of musicians who get their inspiration from this plant. In fact, Dylan has a song saying that "everyone must get stoned." Meanwhile, Urie, who has ADHD, is a medical marijuana card carrier.
Aside from individual artists using this herb, there is an entire music genre that highlights marijuana. You guessed it: it's Reggae. Originating from Jamaica, this genre is said to support the herb. Many Reggae musicians tackle this herb in their songs. Bob Marley even worked to develop a marijuana brand called Marley Natural.
Other cultural aspects that marijuana has penetrated include fashion and design, especially with the rise of cannabis-inspired fashion labels such as Sundae School. There are even retailers now that offer marijuana accessories like a marijuana ring and weed necklaces.
The Role of Cannabis in Lifestyle
Aside from its prevalence in culture, marijuana also plays a great role in lifestyle. It has created a niche in many markets including medicine, beauty and health aids. Many people have incorporated this herb in their everyday routine, proving its potential as a lifestyle plant.
As an Addition to Medical Treatments
When it comes to medicine, cannabidiol is the cannabinoid that comes to mind. This compound is known for its properties that help alleviate pain, inflammations and spasms. Moreover, it is also found to be valuable in addressing tumors and treating cancer patients. Patients who suffer from cachexia, nausea and vomiting due to cancer t­­reatments are given CBD for relief.
As a Sleep Aid
For individuals without debilitating conditions, but who suffer from difficulty in sleeping, this plant is also a viable treatment. Insomnia sufferers who have trouble sleeping but can only get a disturbed sleep can take CBD oil to induce a restful slumber. Moreover, this compound is great for boosting energy, so it gives a more energized feeling upon waking up.
For Stress Relief
Whilst CBD is great for helping people with sleep problems, THC is known for its psychoactive effects. This makes it a great stress reliever at the end of a long work week. Moreover, it can also help treat mental and mood disorders including depression, PTSD, anxiety and other similar conditions.
Cannabis Beauty
Lastly, with the herb's various medicinal benefits, more and more cosmetic products now have the plant as an ingredient. This is a brilliant idea, especially as this plant has regulating properties, making it perfect for moisturizing dry skin and controlling oily ones. Moreover, its anti-itch, -pain, and -inflammation properties help cannabinoid-infused beauty products treat skin conditions such as acne, eczema and even psoriasis.
How You Can Live the Cannabis Life
As the plant becomes more mainstream, especially in light of the legalization in various parts of the world, many people are now free to pursue the cannabis life. In fact, hundreds of dispensaries have popped up to make marijuana products more accessible to more people. So, if you are eager to join this culture and lifestyle, here's the best way to do so:
Start with Tinctures
Not everyone is comfortable with straight up consuming dried buds. For those wanting a milder and less adventurous entry to the cannabis world, tinctures are your best bet. Basically, these are hemp oil packaged in bottles with droppers for an easier and controlled use. You can consume this sublingually or by placing a few drops under your tongue and wait for it to take effect.
Tinctures are great for various medicinal and recreational purposes because you can get pure CBD oil or one infused with THC oil. This gives you the option to take advantage of CBD's medical properties or to use THC for its psychoactive effects. With these products, you can easily use cannabinoids for pain relief, anxiety treatment and sleep aids.
You might be thinking, "How is this a more beginner-friendly product?" Aside from its simple use, cannabinoid oils can be mixed with various food and drinks. You can simply infuse your dishes or beverages with this oil. From savory food such as pasta to baked goods such as cookies, infusing your recipes with this is surely a great way to start.
Get a Taste of the Real Thing
Once your taste buds get accustomed to the weedy taste the oils can give, you might be more comfortable with giving dried buds a try. However, don't be too overwhelmed by the sheer number of strains you can choose from. There are hundreds of varieties available in dispensaries, each having their own unique properties. Some have high CBD contents, while others have more THC. Some have the usually weedy smell, while others have more pleasant aromas. So, if you ever get overwhelmed, just get help from the budtender present at your local dispensary.
If smoking is not your thing, you can certainly make use of your dried buds in many other ways. Those who liked the ease tinctures brings, might want to make their own cannabis oil, especially as cannabinoids bind to fat pretty well. You can also use your leaves to make pesto sauce or incorporate these into baked goods.
Explore Your Options
One of the best things about marijuana legalization is that companies now have the liberty to develop cannabis-infused products. This escalated the number of products to hundreds of options. From CBD vape oil to gummies, you now have the option to ingest this herb in many innovative and fun ways.
You can blend in with vapers by grabbing a vape pen and loading it up with cannabis juice. Moreover, you can grab a non-alcoholic hemp wine and beers to enjoy the beverages without the effects of alcohol but with the goodness of marijuana. If you want to get a fix of this herb without getting suspicious looks, you can simply pop a cannabis-infused gummy in your mouth and get a delicious dose.
Cannabis has made its way into culture and lifestyle, making it a more prevalent option in the mainstream market. With thousands of marijuana products you can choose from, you can start living the pot life right now. Who knows, you might even get to give your own contributions to culture and lifestyle. Now, that would be a great way to live a fulfilling and enjoyable cannabis life!
The State of Cannabis in Washington State: Things To Know in 2021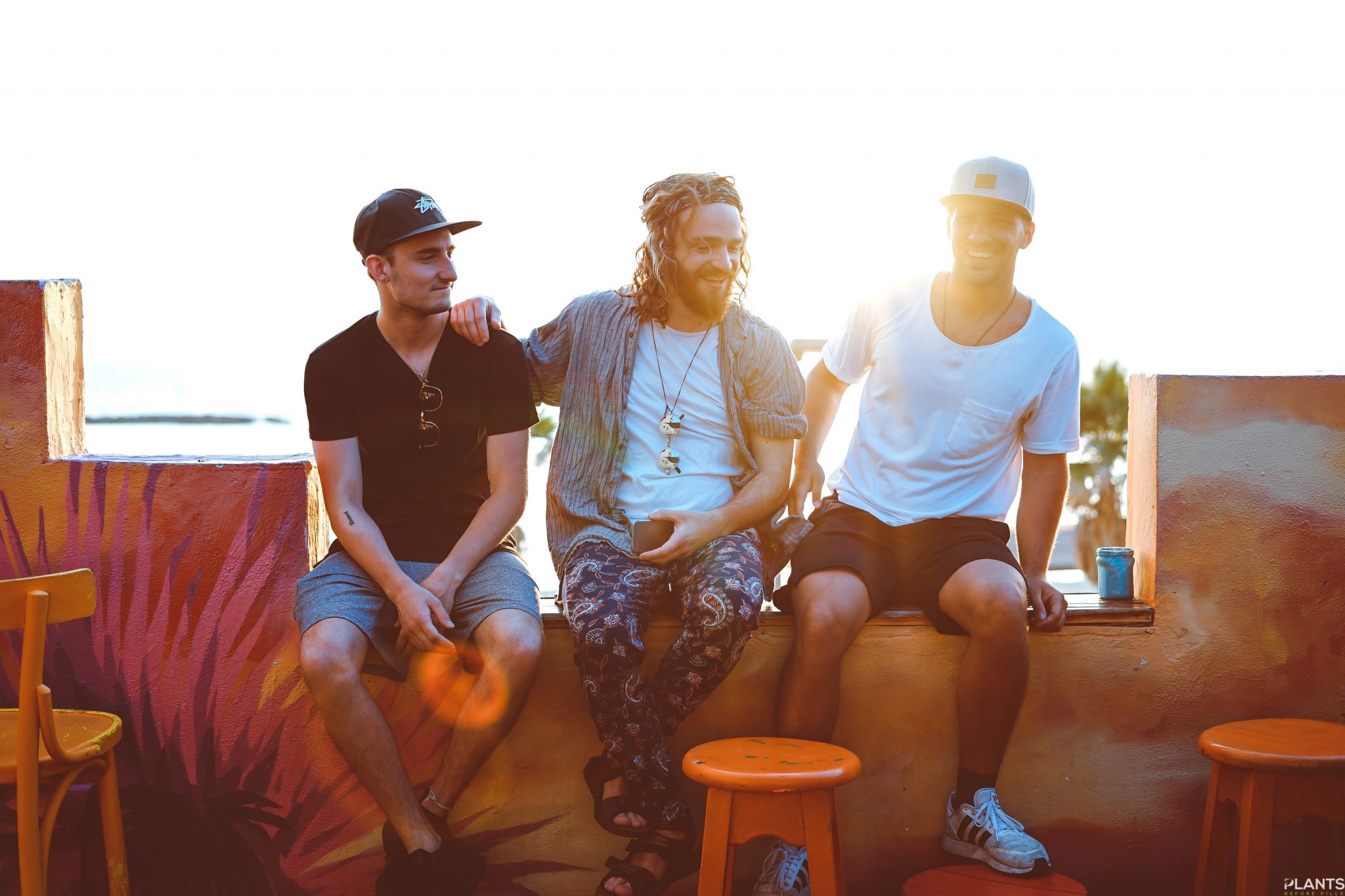 The Pacific Northwest is well known for its beautifully lush landscapes, crisp apples, fresh air, and progressive lifestyle/health views. Being the only state named after a United States president(George Washington), Washington is a place many happily and willingly call home or their sanctuary.
In terms of other well-knowns, Washington state was one of the first to legalize cannabis for recreational use nearly a decade ago (2012 to be exact). As long as you are 21 years old or older and reside in the state, you can privately partake in the consumption of cannabis without any legal ramifications. This has been an appeal to many across the country, with some actually moving to the state for this reason.
In 2021, and with the dawn of a new administration in the White House, marijuana looks to have a very bright few years ahead. We've already seen an emergence of pot stocks and hometown dispensaries budding up all around the United States and the rest of North America, and that only looks to continue into the near future.
If you're in the mood to finally take the leap into using cannabis, now could be a great time to learn more about this wonderful plant and its many healing and rejuvenating properties.
What is it used for mainly in 2021?
Cannabis was once thought only to be good for "getting high." There has been a plethora of scientific research giving us a better understanding of this miracle plant. It has been used to treat Cancer, Epilepsy, Seizures, Glaucoma, PTSD, Multiple Sclerosis, Inflammation, and even Alzheimer's disease. In 2021 after a rough 2020, many have been using it as a healthier way to indulge at home, protecting themselves from the ongoing pandemic. Instead of frequent alcohol consumption, there has been a larger shift towards the consumption of cannabis as it has been stated to be less harmful to vital organs like the heart and liver. Alcohol also creates a lot of inflammation within the body, whereas cannabis reportedly fights inflammation.
Best places to buy it in 2021?
The best places to purchase your cannabis are from state-licensed retailers in Washington. Purchasing weed through private means(aka black-market) is still illegal and should be avoided at all costs. Make sure to do your due diligence when seeking reputable dispensaries as there are "pop-up shops" that claim being licensed but are not, and purchasing from them could result in a hefty fine or even jail time.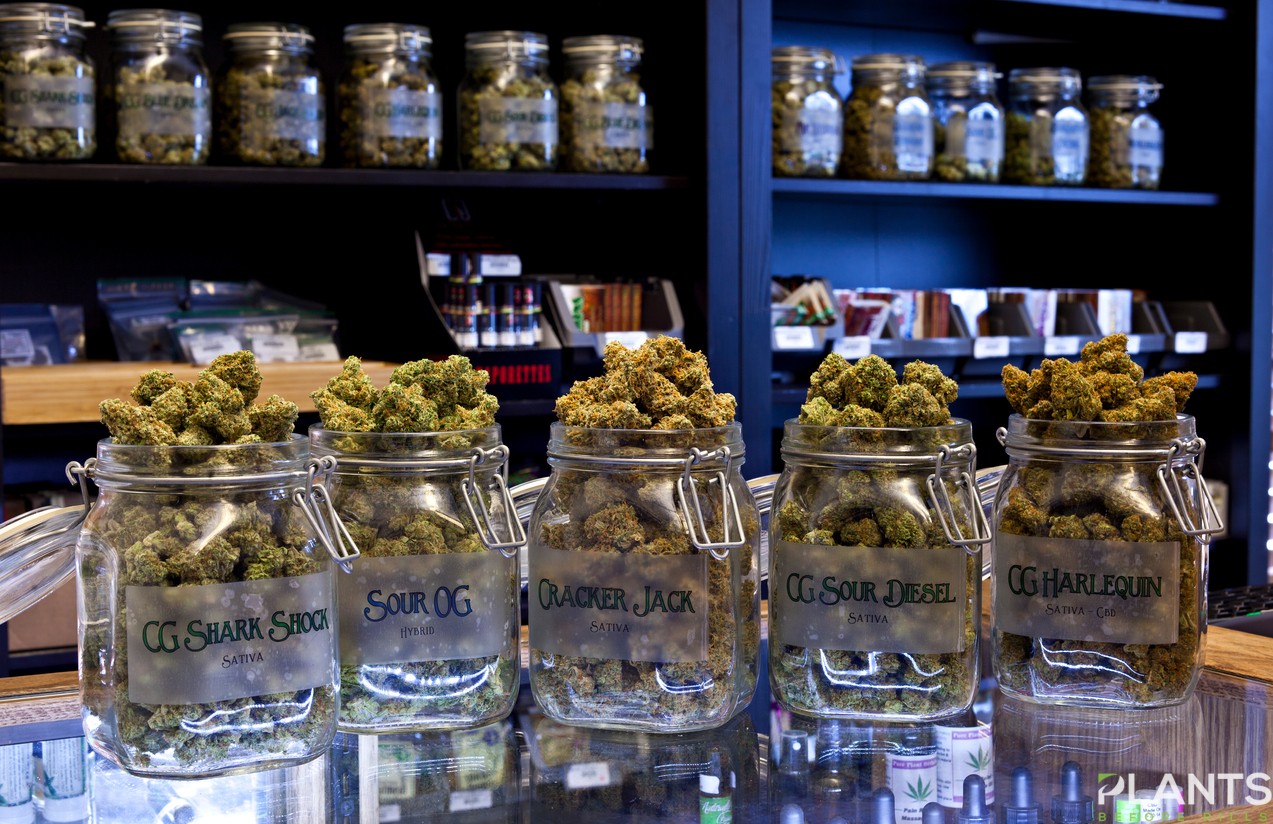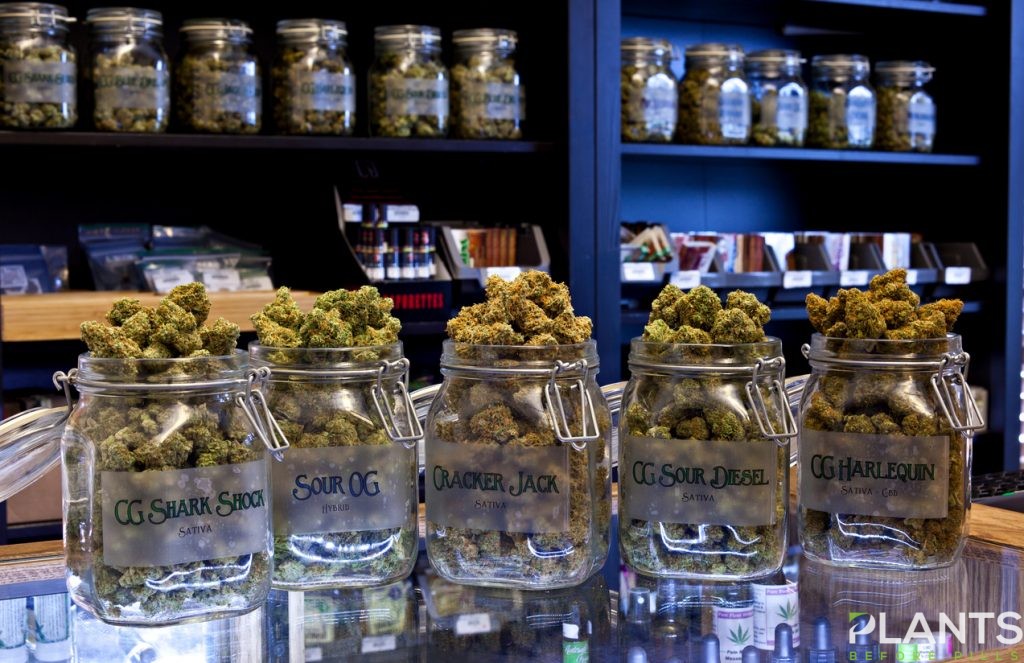 Per WeedMaps, Medical marijuana patients may purchase and possess up to:
3 ounces of marijuana, or 85 grams;
48 ounces, or 1.36 kilograms of marijuana-infused products in solid form;
1.69 gallons, or 6.4 liters of marijuana-infused products in liquid form, or;
21 grams of marijuana concentrate.
Washington state cannabis Legislation in 2021
As far as growing and cultivation of marijuana for personal use, this is still illegal. Washington cannabis laws are more liberal than other states, but there are still many restrictions, such as not being able to consume it in "public view". The most notable push in the cannabis space in Washinton state is a bill for home cultivation.
Conclusion
Washington is a great place to visit and, for many, is one of the best places to call home due to its stance on cannabis consumption. With 2021 being a year of progression, it looks like the state of cannabis in Washington will only continue to shine.
My Favorite CBD Products [VIDEO]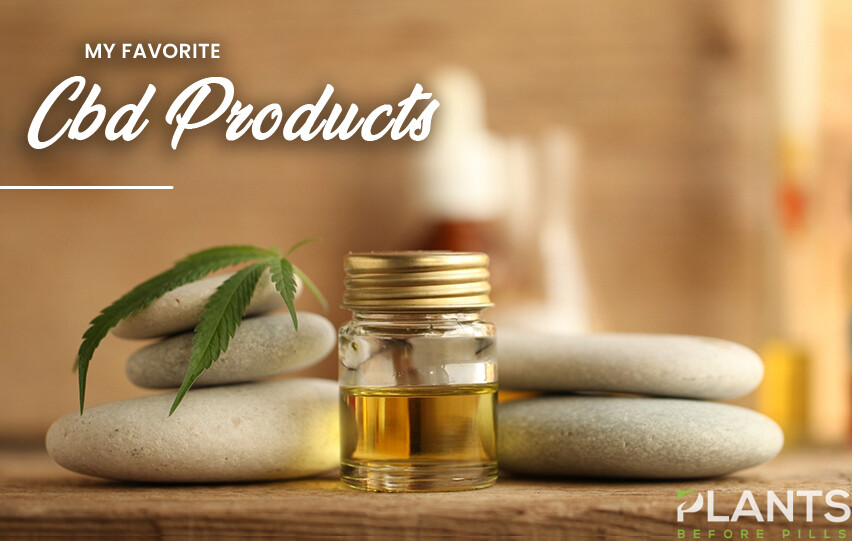 Luckily for many people today, CBD is starting to become more widely accepted and legalized. So, many can enjoy its host of benefits. It's known to be effective in treating migraine, pain, restlessness, and anxiety. If you want to get started on your CBD journey, watch this review of recommended CBD products.