Things You Need to Know Before Drinking Weed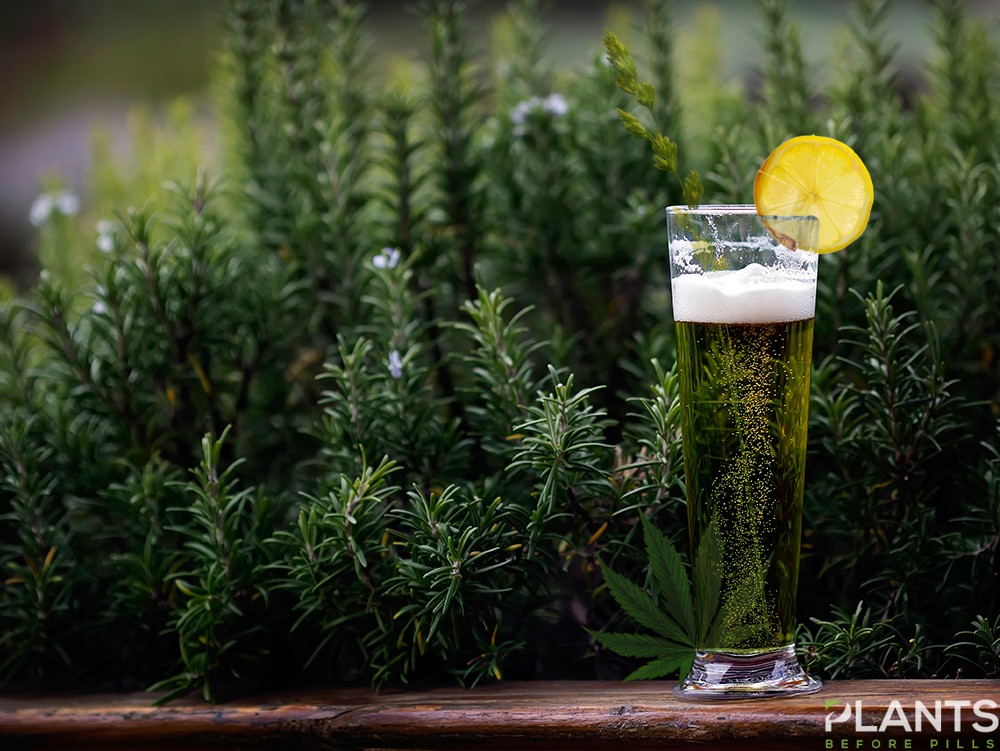 The legalization of medical marijuana in 33 US states and many other countries has spurred on the now booming cannabis industry. With doctors and medical experts backing the use of medicinal marijuana, medicinal marijuana manufacturers are now experimenting with different cannabis edibles. With the consumption of weed-infused food products, consumers can enjoy the health benefits of cannabidiol (CBD) and other substances from marijuana. Aside from gummies, chocolates, and brownies, medicinal cannabis has also now been added to beverages such as sodas, tonic drinks, and beers.
Weed-Infused Beverages: Some Facts
Most manufacturers include CBD and other cannabis-derived substances in foods and drinks. According to a report by the WHO, CBD is safe for human consumption. The compound does not include properties that can affect the mood or mental state of a person. Aside from this, it has amazing properties that even scientists and researchers are excited about.
With these benefits, beverage companies are cashing in on one of the hottest medical discoveries of this era. Cannabis-infused drinks are set to explode in the coming years. In fact, some analysts have projected that weed-infused drinks could reach $600 million in sales in the US alone by 2022. Even major beverage companies are interested in the new business segment. Coca-Cola, PepsiCo, and Heineken are just a few of the giants that are currently in talks with weed producers for the possible production of their marijuana-infused product lines.
Drink Cannabis with Caution
While the beverage industry is currently showing interest in potentially lucrative cannabis drinks, experts warn the public about the possible dangers of consuming them. Even though the WHO consider CBD to be safe, the substance can cause health problems if not consumed in moderation. Just like any medication, it can have many side-effects. Without thorough research and guidance, you might end up experiencing the ugly side of medicinal cannabis instead of benefitting from its numerous health properties.
Here are some of the things you should be aware of before you gulp down any sort of cannabis-infused drink.
Dangers of Cannabis Overdose
The cannabis industry is still young. Hence, many people are not yet well informed enough about the dangers of too much intake of medicinal weed, and many patients may be buying cannabis products without consulting their doctors first. They are excited about the potential of the medical wonders of weed without considering what effects overconsumption can have on them. According to experts, the symptoms of too much marijuana intake include anxiety or panic attacks, dizziness, nausea, sweating, vomiting, and sensations of dying.
Only a few states have legalized medicinal weed
In the US, medicinal cannabis has yet to be legalized at a federal level. This means that you can potentially be arrested in certain states if you are caught using or even just carrying cannabis edibles. This arrest could even lead to jail time for possessing weed-infused beverages.
There's a lack of Cannabis regulation
Another issue is the lack of regulation. Even in the states where medicinal marijuana is legal, there is no clear set of guidelines on the right dosage of weed coming from doctors or other medical experts. And since there are no strict guidelines on the correct way of medicating with CBD or other marijuana-derived substances, the abuse of these drinks is highly probable. Another danger caused by a lack of regulation is the possibility that manufacturers may include weed-derived substances which may be harmful to people.
Some substances should not be combined with cannabis, one of which is alcohol. In its present form, weed can have serious effects when mixed with alcoholic beverages, like alcohol poisoning and paranoia.
As proven by science, drinking cannabis-infused beverages can be good for your health but, before consuming them, people should take extra precautions and, to be safe, drinkers should consult with doctors first before ordering their first bottle of cannabis drink.
Maker of Arizona Iced Tea to Enter Cannabis Industry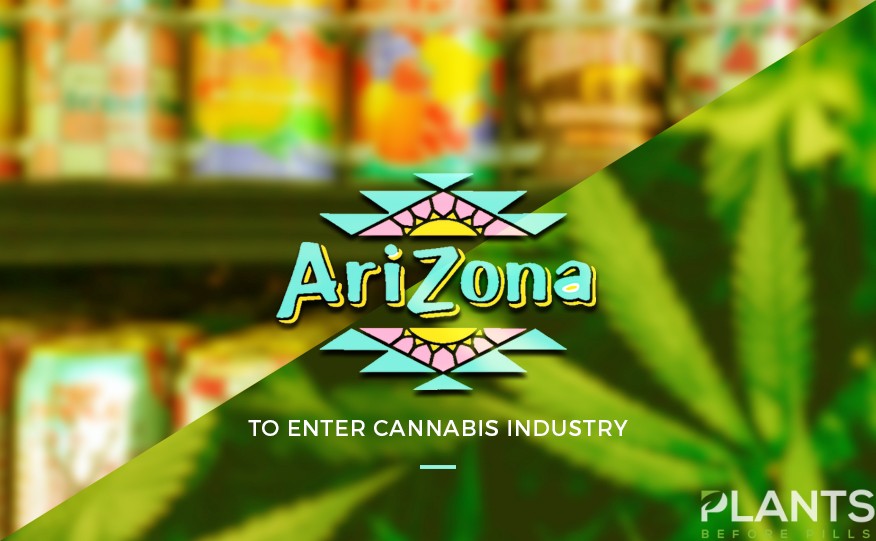 Arizona Beverage Co., the company behind the popular Arizona Iced Tea is set to break into the marijuana business by engaging in a licensing deal with a leading cannabis CPG company, Dixie Brands Inc.
The said partnership will enable Dixie to manufacture and distribute cannabis-infused products under Arizona's name. The products, which include vape pens and THC-infused gummies, will be sold through licensed dispensaries. If all goes according to plan, the product list is also expected to extend to beverages, such as tea, lemonade, soda, and coffee.
"The cannabis market is an important emerging category, and we've maintained our independence as a private business to be positioned to lead and seize generation-defining opportunities exactly like this one," said Arizona Beverages Chairman, Don Vultaggio, in a press release. "The cannabis category is an ideal space to bring the flavor and fun of AriZona into new and exciting products."
Under the arrangement, the New-York based beverage company can purchase a $10 million stake in Dixie brands. The initial term of the partnership between the two companies is set to last three years, with an option to renew twice for two years each.
"Arizona is a power brand and the most iconic and recognized CPG brand to extend into the cannabis market, providing the evolving cannabis consumer with a fun and flavourful experience alongside an iconic brand they know and love," said Dixie Brands CEO, Chuck Smith.
This latest move done by Arizona isn't the first unique turn the company has committed this year. Last July, it had engaged in a partnership with Adidas and sold tea-branded sneakers for 99 cents. The company's entrance into the industry marks the first international corporation to announce such plans before the drug is federally legalized in the U.S.
Cannabis Industry  – It's Bright Future
Lately, other beverage brands have been engaging in a series of partnerships with major marijuana key players. In 2017, Constellation Brands announced a 10% stake in the Ontario-based cannabis company, Canopy Growth Corporation. A year later, Coca Cola revealed it was in talks with Canadian company Aurora Cannabis to develop marijuana drinks. Molson Coors, another multinational brewing giant, has also announced plans to partner with cannabis producer Hexo Corp.
"This partnership marks a watershed moment for the popularization and expansion of the cannabis sector overall, and is another large step forward for Dixie Brands' strategy to build a house of famous cannabis … brands," said Mr. Smith.
Big Alcohol Companies to Develop Cannabis Drinks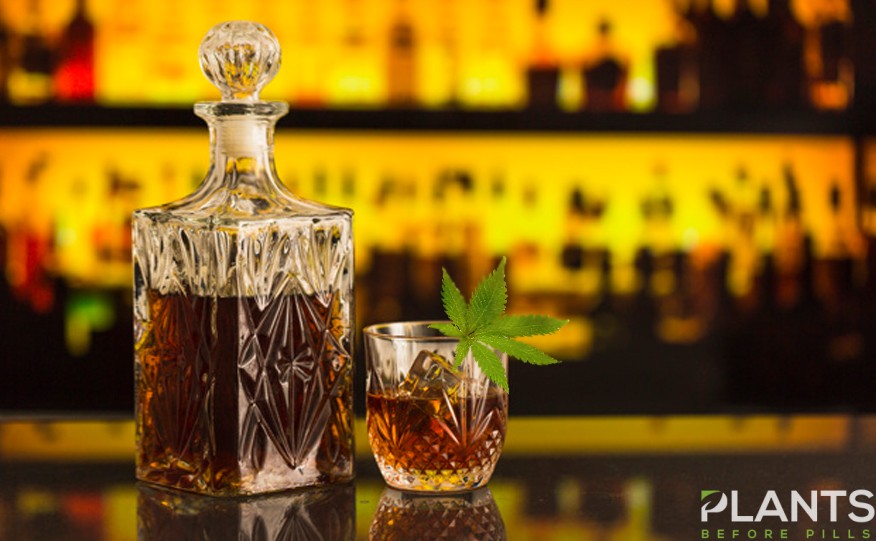 With the recent breakthroughs in cannabis legalization, more and more companies have expressed interest in joining the marijuana trend. Recently, The Verge reported that so-called Big Alcohol wants to cash in on the potentials of the legal marijuana market.
Some liquor-focused companies have announced their development of cannabis-infused non-alcoholic drinks. The new line-up of products includes alcohol-free beers, seltzers and fruit punches, all infused with the plant.
Big alcohol firm Molson Coors recently acquired majority stocks from a marijuana-related joint venture with HEXO, a licensed producer of the plant. On the other hand, Anheuser-Busch InBev funneled $50 million toward another joint venture, this time with Tilray.
Lagunitas, a known manufacturer of hop-flavored cannabis sparkling water, is owned by Heineken. Another liquor business dabbling in marijuana includes Corona and Modelo which owns 38% of Canopy Growth in stakes.
Marijuana and alcohol
According to a resource of the American Addiction Centers, intaking both substances can "lead to significant issues." This is because both substances have similar effects such as sedation, perceptual and hallucinogenic effects and judgment alterations. In higher doses, both can also reduce motor coordination and slow down reflexes.
The combined consumption of the two enhances the effect of both substances. Alcohol is known to increase and prolong the effects of tetrahydrocannabinol (THC). As judgment is affected, individuals can also intake more liquor than they can handle, resulting in alcohol poisoning.
Meanwhile, there is no known occurrence of cannabis overdosing. However, overconsumption can lead to increased risk of death.
The market for Cannabis Drinkables
The Verge noted that there is really no market for cannabis drinks as records show that only 2 or 3% of the sales are cannabis beverages. However, alcohol players believe that the market for these products will increase.
Mark Hunter, CEO of Molson Coors, remarked that cannabis drink can occupy at least 20 to 30% of future marijuana sales.
Amanda Chicago Lewis from The Verge noted that drinkables contain low levels of THC, with only 2.5 milligrams per bottle. Because of this, consumers who want to feel the effects of the cannabinoid will need to drink a large amount of the beverage.
Aside from the low doses of cannabinoids in these drinks, another issue is the taste. Lewis mentioned that such products taste like "bong water," which may not be appealing to many consumers.
With such concerns, alcohol companies are facing the challenge of increasing the demand for their marijuana products.
Yellowknife Chef to Develop Cannabis-Infused Multi-Course Meals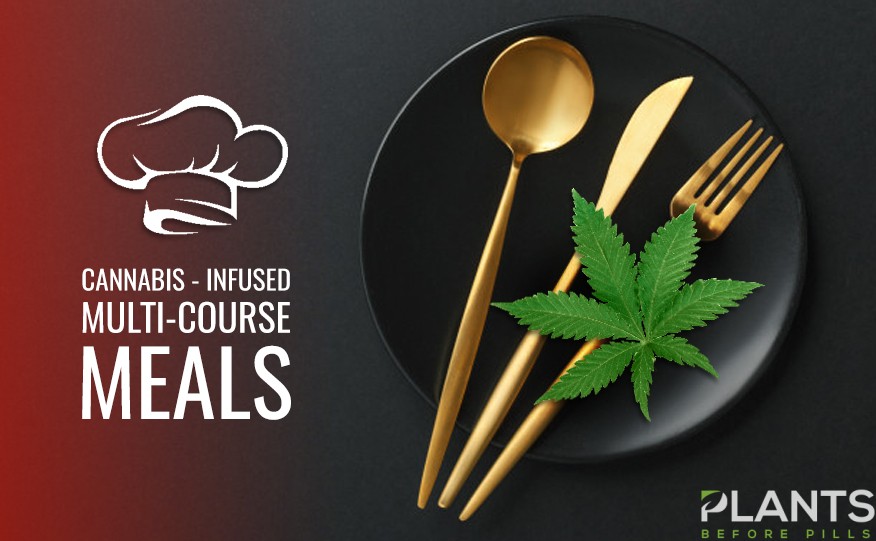 Yellowknife chef Robin Wasicuna is working to develop a variety of multi-course meals mixed with a special ingredient: cannabis. CBC reports that Wasicuna has just finished a two-level program to become cannabis sommelier.
First Cannabis Sommelier in the NWT
According to Wasicuna, he is the first to be nationally certified for the specialty in the Northwest Territories (NWT). These experts are the equivalent of wine sommeliers in the cannabis world. While wine sommeliers specialize in various types of wine and perfect food pairings, Cannabis Sommeliers are experts in identifying the highest class of marijuana.
In an interview with Cabin Radio, Wasicuna said that he "undertook an intensive two-day course" with CannaReps, a Calgary-based company offering certification training. The program teaches students to determine the potency, ratio, quality and even production technique just by using their fine-tuned senses.
Infusing Cannabis into the culinary world
A chef and restaurateur, Wasicuna seeks to combine his culinary background with his newly acquired cannabis education, especially in light of the upcoming legalization of edible marijuana items in December.
Marijuana is popularly known as an herb with medicinal potentials. However, it has slowly been making its way into the culinary field, especially with its compatibility with many dishes and ingredients.
Wasicuna aims to further introduce the plant to the restaurant scene. The chef said that cannabis is primarily an herb, which can be used for dishes as a garnish just like basil and parsley. He also emphasized that eating the herb without decarboxylating will not make consumers high.
He also announced his plans to create four- to five-course gourmet meals. Aside from the multi-course meals, the marijuana sommelier also aims to develop a line of cannabis-infused jams, spreads and peanut butter.
Not all about getting high
The Canadian chef is keen to clarify that his journey into the world of CBD edibles does not aim to simply make consumers high. In fact, his enthusiasm for the plant and his desire to elevate it to the "food level" are key factors in him taking the sommelier course. He also wants to improve the image of marijuana enthusiasts as a "responsible community" and not "just a bunch of potheads."
Instead of the psychedelic attributes of marijuana, he wants to emphasize the medical properties of the plant. He mentioned the anti-depressant and anti-anxiety effects of the plant, among other benefits of consuming it.