Things You Need to Know Before Drinking Weed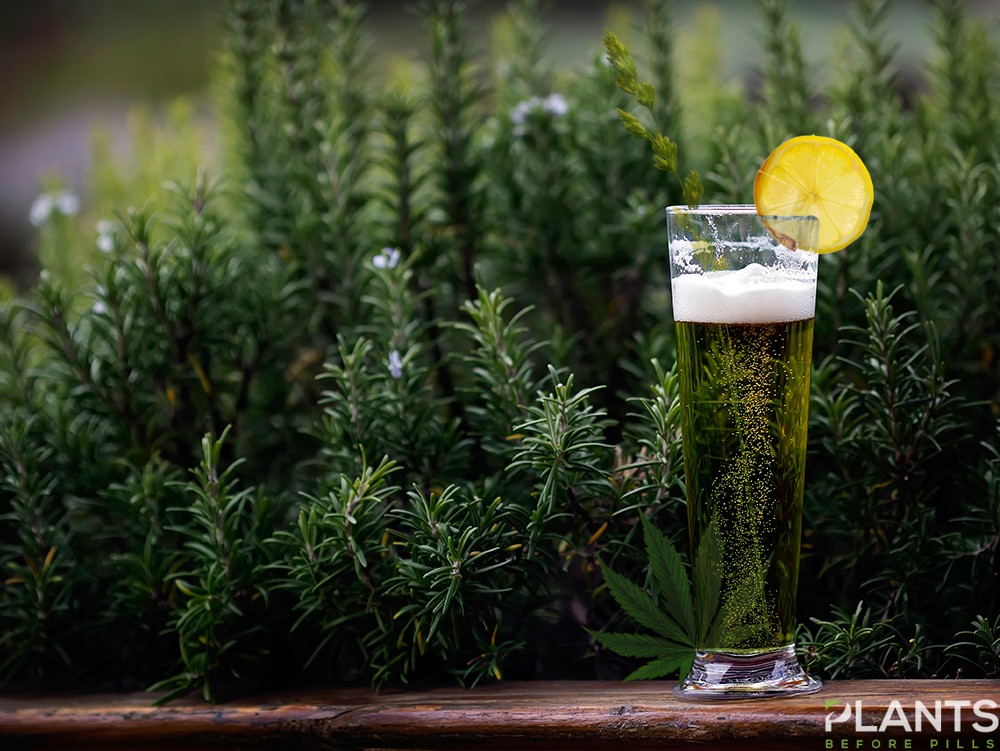 The legalization of medical marijuana in 33 US states and many other countries has spurred on the now booming cannabis industry. With doctors and medical experts backing the use of medicinal marijuana, medicinal marijuana manufacturers are now experimenting with different cannabis edibles. With the consumption of weed-infused food products, consumers can enjoy the health benefits of cannabidiol (CBD) and other substances from marijuana. Aside from gummies, chocolates, and brownies, medicinal cannabis has also now been added to beverages such as sodas, tonic drinks, and beers.
Weed-Infused Beverages: Some Facts
Most manufacturers include CBD and other cannabis-derived substances in foods and drinks. According to a report by the WHO, CBD is safe for human consumption. The compound does not include properties that can affect the mood or mental state of a person. Aside from this, it has amazing properties that even scientists and researchers are excited about. With these benefits, beverage companies are cashing in on one of the hottest medical discoveries of this era. Cannabis-infused drinks are set to explode in the coming years. In fact, some analysts have projected that weed-infused drinks could reach
$600 million in sales
in the US alone by 2022. Even major beverage companies are interested in the new business segment. Coca-Cola, PepsiCo, and Heineken are just a few of the giants that are currently in talks with weed producers for the possible production of their marijuana-infused product lines.
Drink Cannabis with Caution
While the beverage industry is currently showing interest in potentially lucrative cannabis drinks, experts warn the public about the possible dangers of consuming them. Even though the WHO consider CBD to be safe, the substance can cause health problems if not consumed in moderation. Just like any medication, it can have many side-effects. Without thorough research and guidance, you might end up experiencing the ugly side of medicinal cannabis instead of benefitting from its numerous health properties.
Here are some of the things you should be aware of before you gulp down any sort of cannabis-infused drink.
Dangers of Cannabis Overdose
The cannabis industry is still young. Hence, many people are not yet well informed enough about the dangers of too much intake of medicinal weed, and many patients may be buying cannabis products without consulting their doctors first. They are excited about the potential of the medical wonders of weed without considering what effects overconsumption can have on them. According to experts, the symptoms of too much marijuana intake include anxiety or panic attacks, dizziness, nausea, sweating, vomiting, and sensations of dying.
Only a few states have legalized medicinal weed
In the US, medicinal cannabis has yet to be legalized at a federal level. This means that you can potentially be arrested in certain states if you are caught using or even just carrying cannabis edibles. This arrest could even lead to jail time for possessing weed-infused beverages.
There's a lack of Cannabis regulation
Another issue is the lack of regulation. Even in the states where medicinal marijuana is legal, there is no clear set of guidelines on the right dosage of weed coming from doctors or other medical experts. And since there are no strict guidelines on the correct way of medicating with CBD or other marijuana-derived substances, the abuse of these drinks is highly probable. Another danger caused by a lack of regulation is the possibility that manufacturers may include weed-derived substances which may be harmful to people.
Some substances should not be combined with cannabis, one of which is alcohol. In its present form, weed can have serious effects when mixed with alcoholic beverages, like alcohol poisoning and paranoia. As proven by science, drinking cannabis-infused beverages can be good for your health but, before consuming them, people should take extra precautions and, to be safe, drinkers should consult with doctors first before ordering their first bottle of cannabis drink.
Relaxing CBD Drinks to Help You Through These Trying Times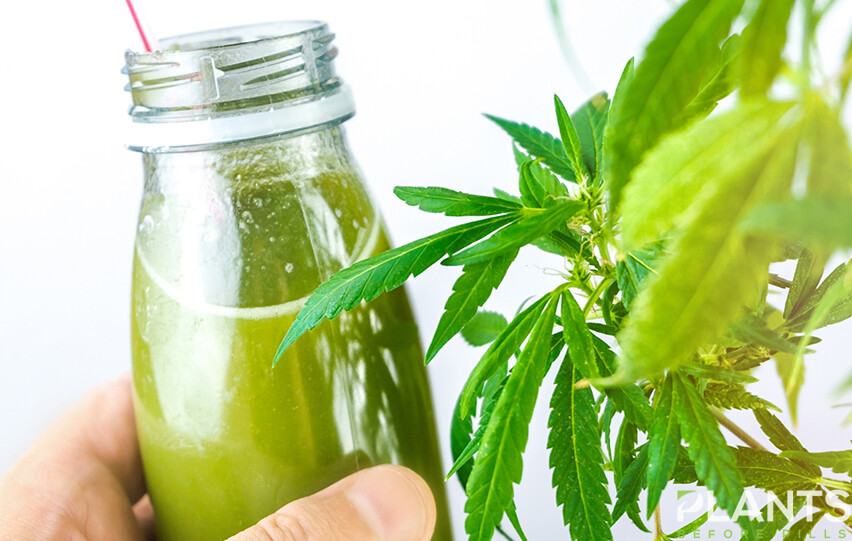 The global health crisis has undoubtedly put people from all over the world in a state of distress and panic. Because of this, more and more individuals are turning to home cooking and eating in order to help alleviate some of their anxiety about what's happening around the globe. With people discovering healthier alternatives and additions to their lives, many have discovered the wonders of cannabidiol. This cannabis compound does wonders for the body, not only providing relief from pain but also aiding in the reduction of stress and anxiety.
Why CBD Oil?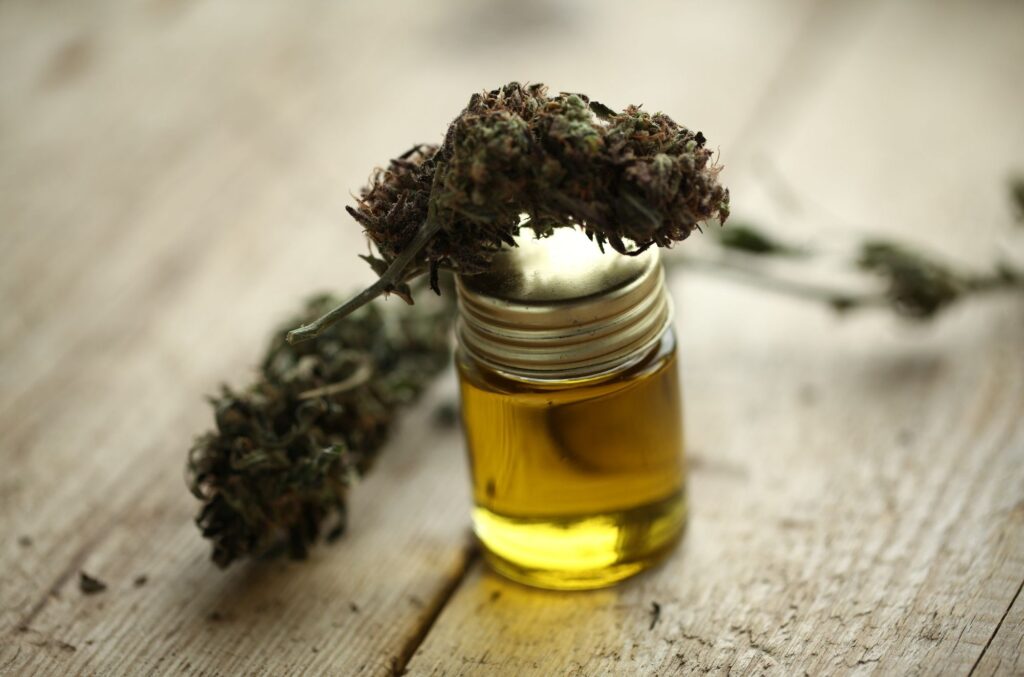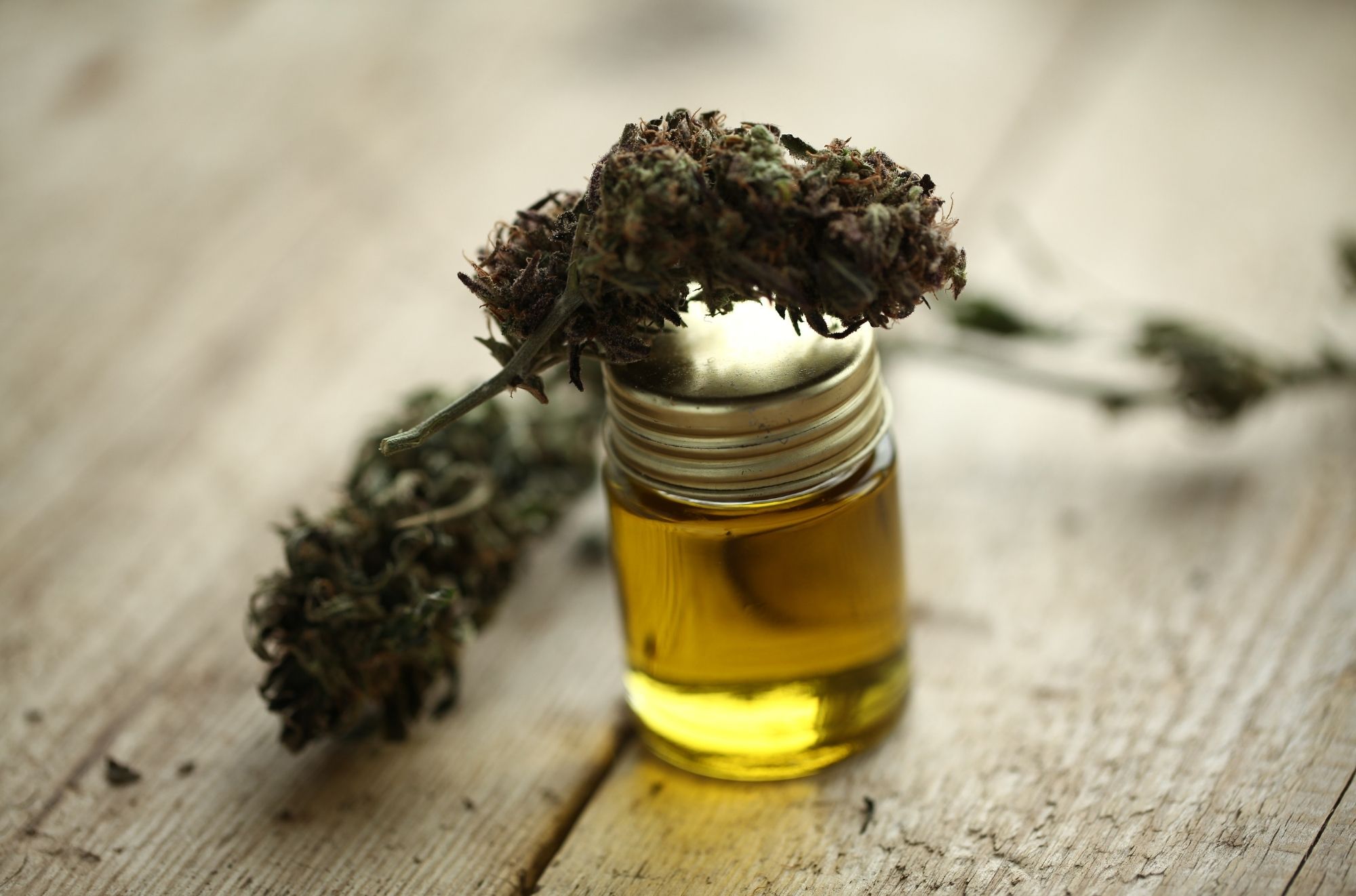 Because does not contain tetrahydrocannabinol or THC, the compound responsible for producing the 'high' and putting users under the influence, is non-psychoactive. Instead, it interacts with other receptors of the body, which in turn boost the level of cannabinoids within.
CBD oil products
are found effective in treating pain and inflammation. While cannabidiol does not easily bind with the endocannabinoid receptors in the body, its interactions with neurotransmitters and serotonin and opioid receptors yield better results, thereby reducing pain. Individuals who have taken cannabidiol also found that it can alleviate anxiety and stress. Unlike prescription medication, however,
CBD oil
does not pose risks for addiction and substance abuse. In addition, taking a small dosage of this also promotes better sleep, thereby helping individuals relax and have a better disposition. With that said, let's take a look at some
CBD beverages
you can make from home.
Easy CBD Drinks to Try
Lemon Honey Tea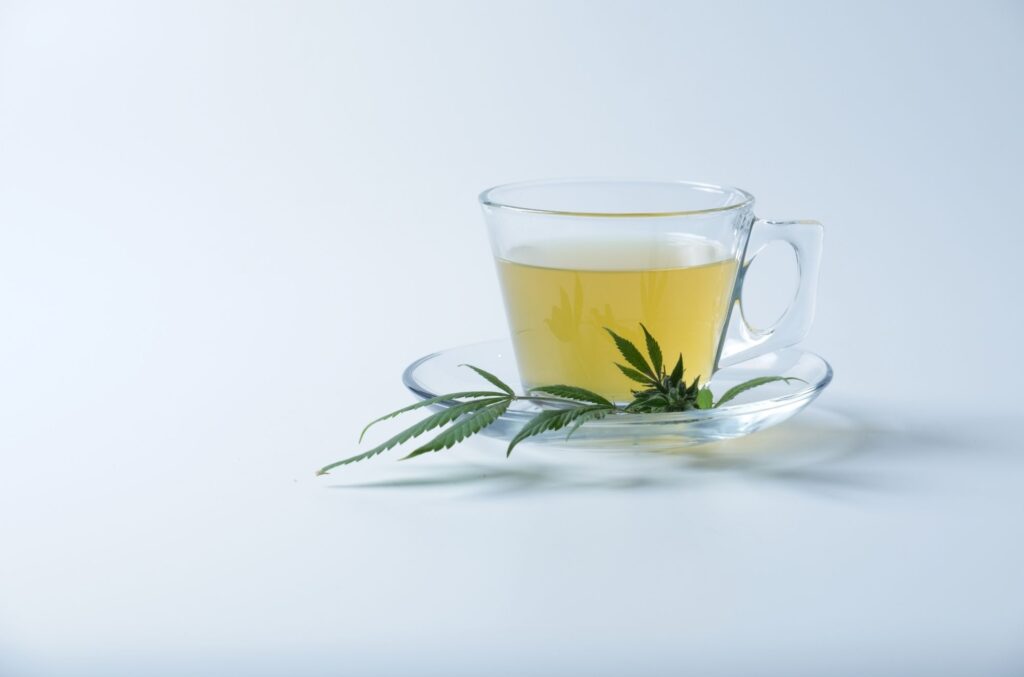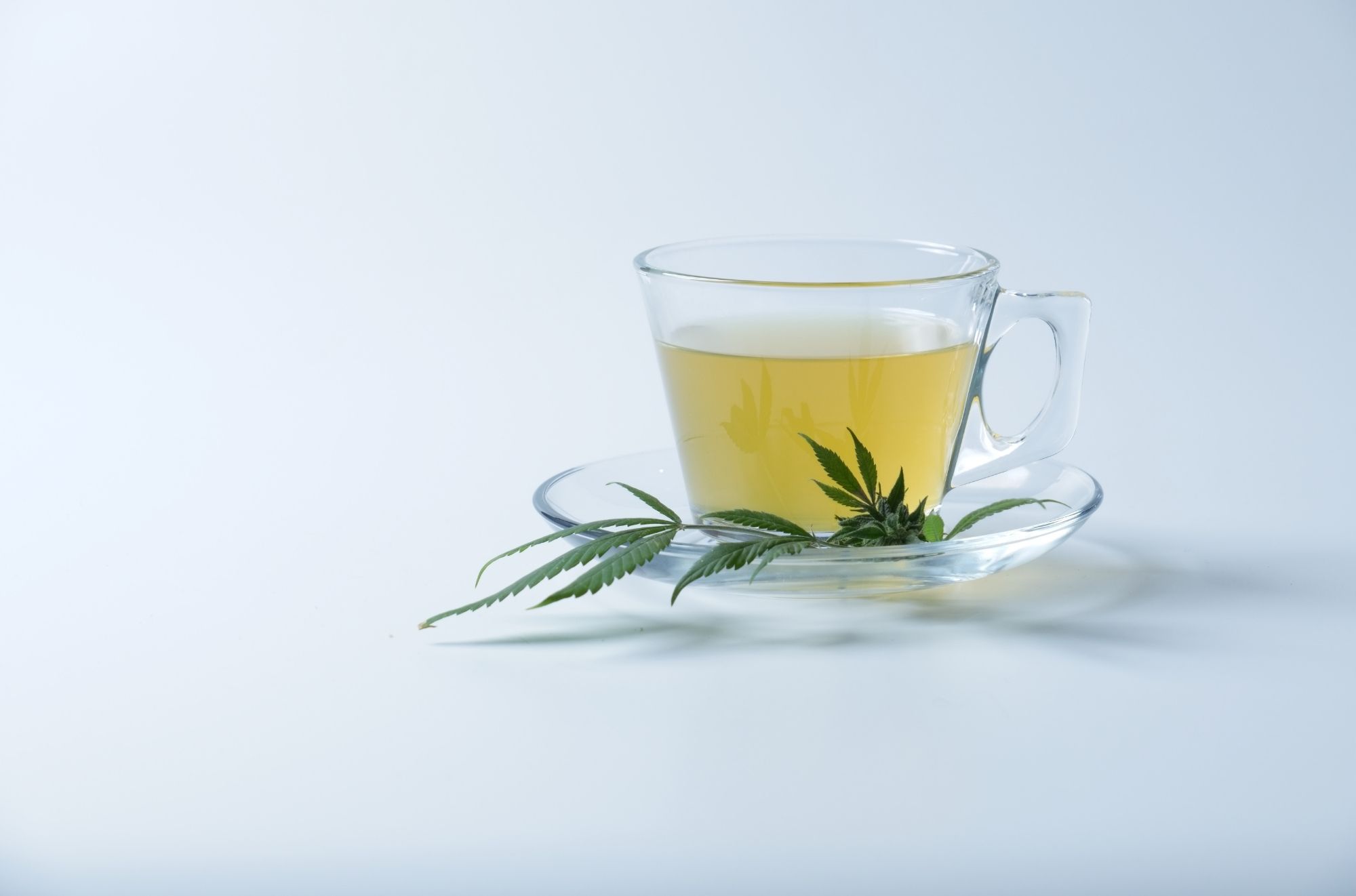 Boosting your strength and immunity is more important than ever, what with the virus pandemic posing threats to our immune system. Help ward off coughs and colds with this lemon honey tea. Soothing in every sense of the word, this easily brightens up your day while giving you a healthy dose of vitamin C. To make this, simply steep a teabag of your choice in water, add lemon and honey to your liking, and add a few drops of high potency
CBD oil
.
Golden Milk
This recipe is guaranteed to be beneficial, especially as it contains healthy ingredients other than CBD. To make this milk, you will need turmeric and ginger. Turmeric is known for its anti-inflammatory and pain-relieving properties, while ginger has some nausea-fighting and digestive effects. Combined with the cannabinoid,
Golden Milk
can be the ultimate anti-inflammatory drink. To make this drink, you just need to add the turmeric, ginger and milk in a saucepan, then cook the concoction for 10 minutes over low heat. Then turn off the heat and transfer the milk into mugs. Add your preferred amount of
CBD oil
and mix thoroughly. If you are not one for ginger or turmeric, you can easily omit these and simply use honey instead and add this to warm milk. This still gives you a golden-tinted glass of milk with the amazing effects of the chemical compound.
Peppermint Mocha
Those who love the rich taste of coffee combined with chocolate will find this
CBD Drink
the most alluring one. Plus, it comes with a merry twist in the form of peppermint. You just need milk, espresso, chocolate syrup, peppermint extract, and CBD. You can start by heating the milk in a saucepan, then remove it. Whisk it, then add all the other ingredients, including the oil. This is best served in mugs during a cold night huddled around the fireplace. This is definitely a relaxing drink complete with the exciting minty taste of peppermint and the benefits of the cannabinoid.
The Bottom Line
Cannabidiol is a great addition to your
favorite drinks
. With the various health effects offered by this compound, you are not only making drinks that can soothe your nerves, but also whipping up concoctions with other advantageous effects.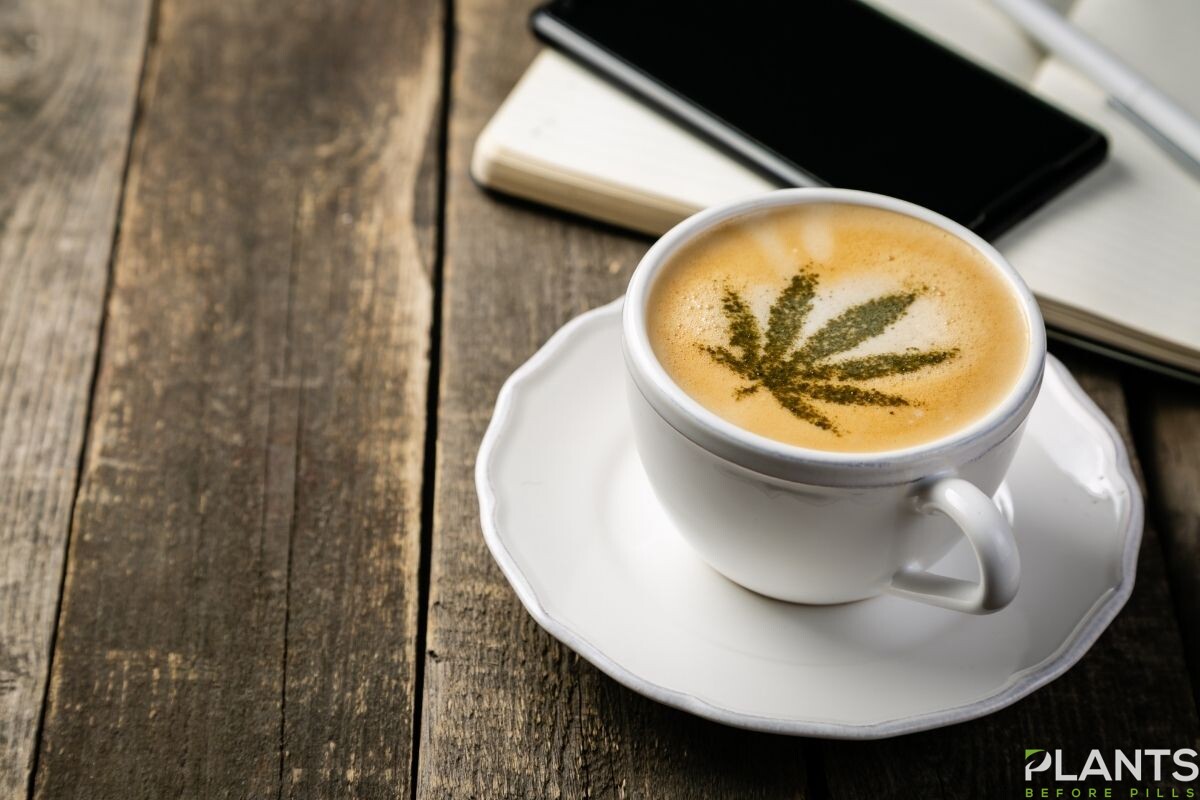 It is no surprise that we have coffee and anxiety in a country where more than 83% of its population drink coffee. What if the anxiety could be reduced? Cannabidiol (CBD) coffee might be just what you need to relax your nerves while still keeping you buzzed.
CBD is a chemical compound that has piqued the interest of those seeking some of the beneficial effects of THC, the psychoactive component, without the psychoactive side effects. In other words, it may help foster a sense of calmness and relaxation when refined into oil or processed into an edible, but it won't get you stoned.
Although CBD may not make you feel euphoric or drugged, many people report a general sense of wellness after taking it, and some people use it for pain relief. It's also often prescribed for anxious people, and it's been shown to help with epilepsy in some instances. In this article, we've listed topics where you'll discover the effects of CBD and coffee when mixed in a cup.
What Is CBD Coffee?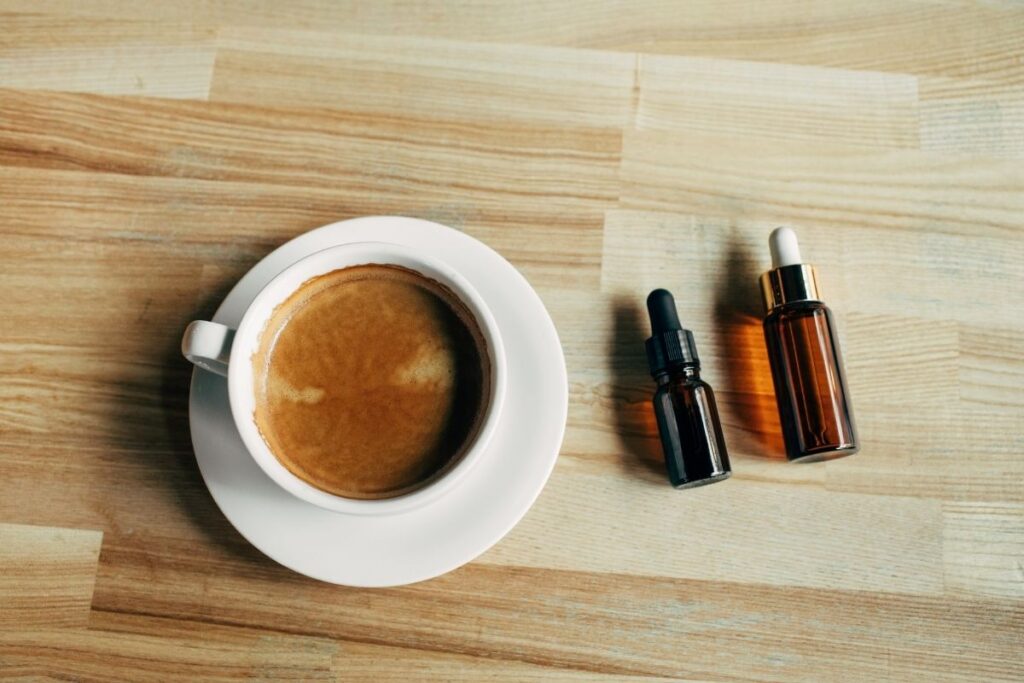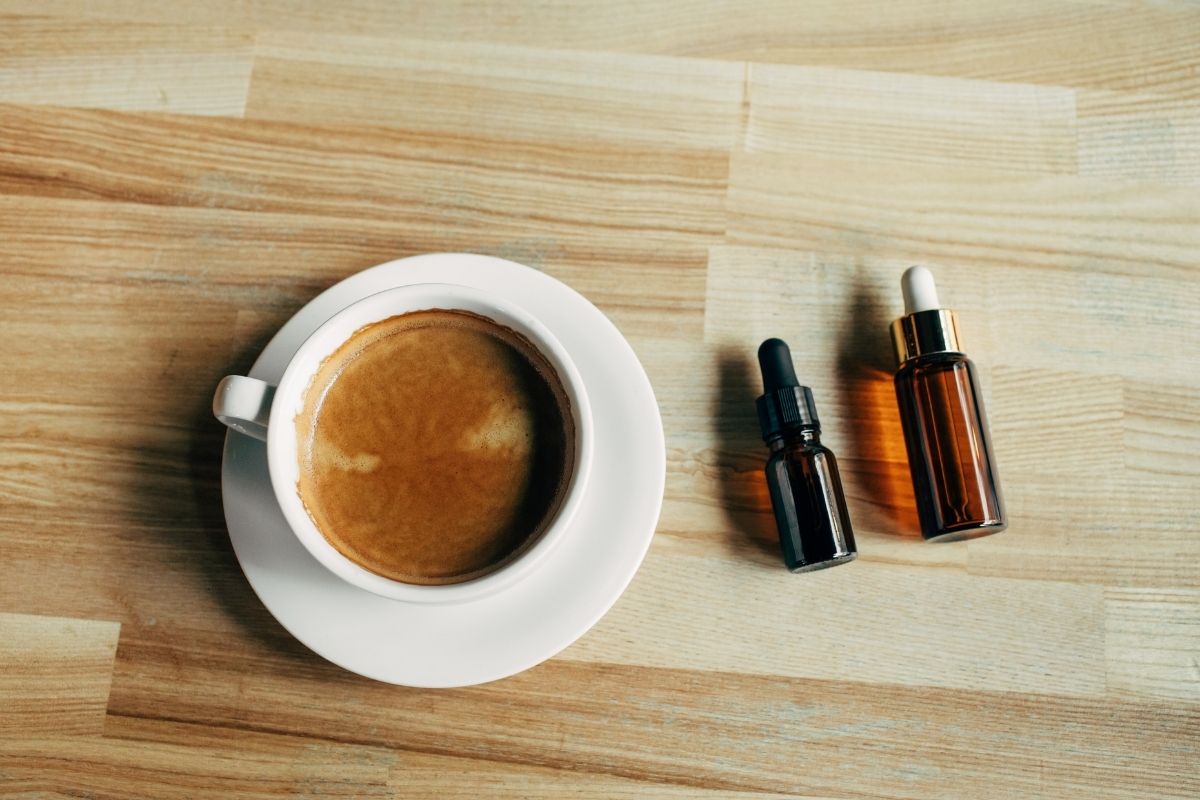 There are various ways to bring CBD into your body, and coffee is one way to rise in popularity. It is not surprising, particularly as coffee bars and specialty coffee shops are always looking for new and interesting flavors.
Coffee owners are still looking for new ways of attracting customers. Many coffees are submerged and sweetened with fructose syrup in calorie-rich creamers. It's time for coffee, which has potential advantages such as CBD.
Some coffee beans are infused with CBD by CBD firms. You grind and pack the coffee beans for sale. In this way, you can make baristas in a coffee shop or make a cup in your home privacy. However, CBD coffee is more common by incorporating CBD tinctures. CBD coffee is just as it sounds like: CBD-infused coffee, without intoxication, harnesses the beneficial effects of cannabis. CBD is perfectly legal to sell and consume CBD coffee, as opposed to weed.
Benefits of CBD Coffee (h3)
There are several advantages to making coffee and adding CBD to it. First of all, because caffeine speeds up the secretion and dopamine production, it plays a key role in the motives for reward-motivated actions to add CBD to your coffee.
Serotonin has the effect of a moderate antidepressant. The signs of depression can not be alleviated, but non-patients can take a more rosy view as they all want to go back to sleep.
Caffeine also makes the muscles stronger than themselves. It helps you to feel solid, secure, and ready for the morning journey. These are just a few of what a cup of CBD Coffee can offer to your system.
How CBD Coffee Works on Your Body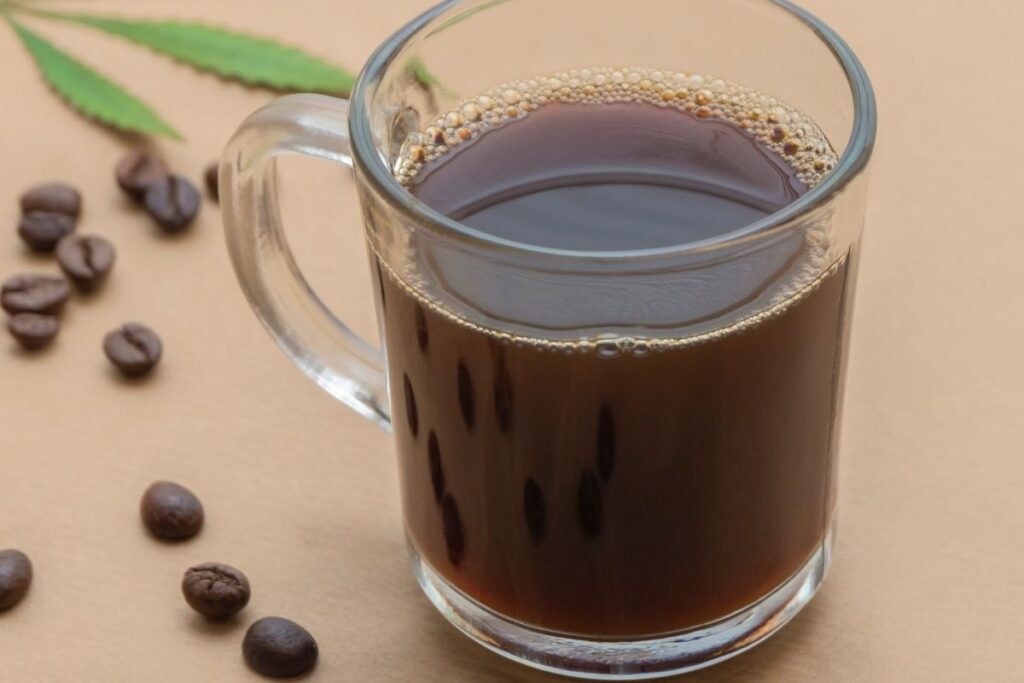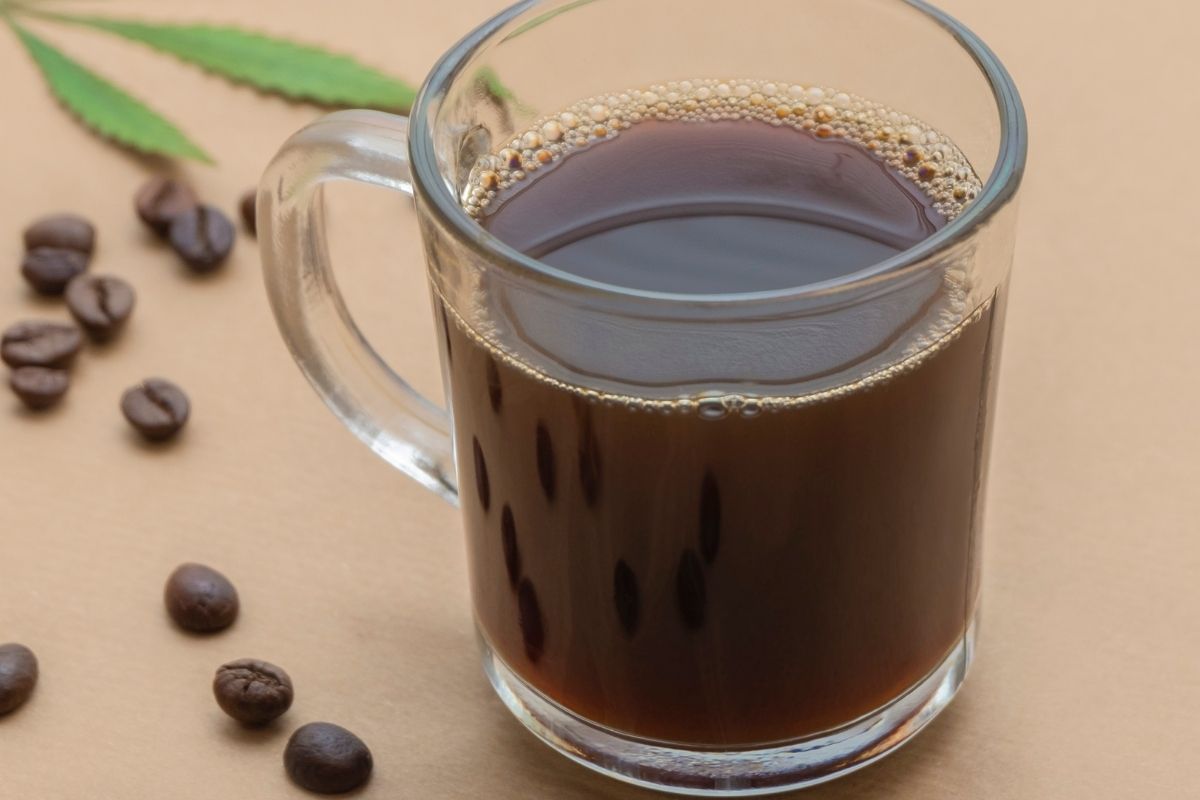 Before brewing a CBD coffee, it's best to understand if it is good for you. Caffeine joins the body as we drink coffee. It is structurally similar to adenosine which is a substance that binds to adenosine receptors. This association triggers a chemical reaction in the receptors of adenosine and nerves. As a result, we get exhausted.
Caffeine can bind to adenosine receptors because it is similar to adenosine. Caffeine, on the other hand, has no sleepy side effects. Caffeine, rather than waking us up, prevents adenosine from causing us to fall asleep.
Although caffeine is an excellent source of energy, it can also spark a harsh afternoon depression. Caffeine withdrawal symptoms can range from mood swings to jitters. Since CBD is often used to promote relaxation, some people love incorporating it into their coffee.
Takeaway
CBD coffee is a common topic right now, thanks to the many beneficial effects that consumers and experts claim it can have. Despite the new legalization of hemp cultivation for CBD, less testing has been conducted. However, it is understood that it isn't a psychoactive drug, it won't get you high, and it can help with a variety of health problems, like chronic pain.
You'll have to know for yourself whether it's appropriate for you. Before doing it, it's also a good idea to seek medical advice.
Cbd & strawberry vinaigrette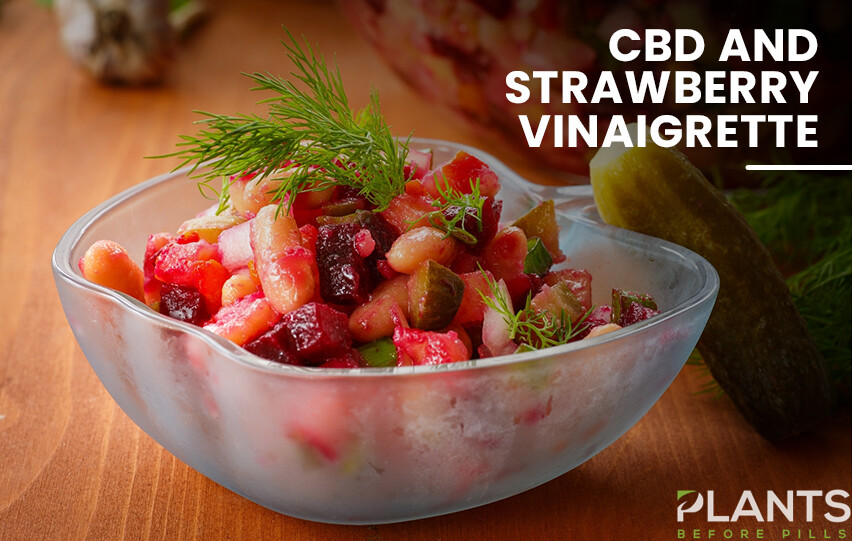 Looking for other ways to incorporate CBD into your diet? This strawberry vinaigrette is an easy and tasty way to do just that. Store a bottle of this in your pantry and drizzle in toasts, pastas, and just about anything you can think of.