Things You Need to Know Before Drinking Weed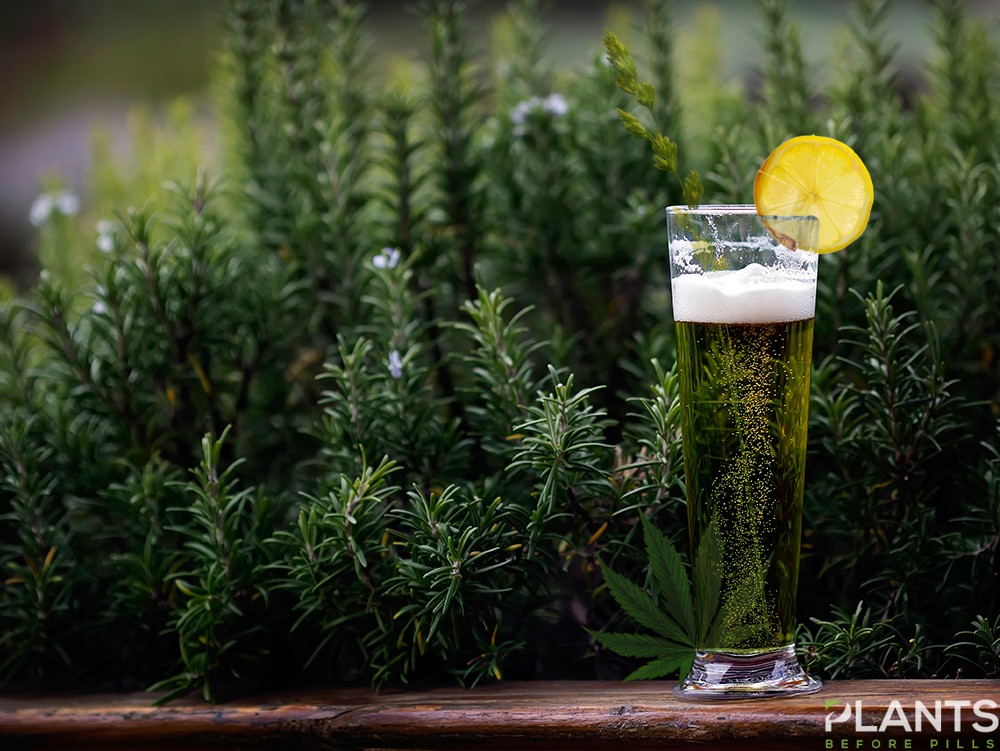 The legalization of medical marijuana in 33 US states and many other countries has spurred on the now booming cannabis industry. With doctors and medical experts backing the use of medicinal marijuana, medicinal marijuana manufacturers are now experimenting with different cannabis edibles. With the consumption of weed-infused food products, consumers can enjoy the health benefits of cannabidiol (CBD) and other substances from marijuana. Aside from gummies, chocolates, and brownies, medicinal cannabis has also now been added to beverages such as sodas, tonic drinks, and beers.
Weed-Infused Beverages: Some Facts
Most manufacturers include CBD and other cannabis-derived substances in foods and drinks. According to a report by the WHO, CBD is safe for human consumption. The compound does not include properties that can affect the mood or mental state of a person. Aside from this, it has amazing properties that even scientists and researchers are excited about. With these benefits, beverage companies are cashing in on one of the hottest medical discoveries of this era. Cannabis-infused drinks are set to explode in the coming years. In fact, some analysts have projected that weed-infused drinks could reach
$600 million in sales
in the US alone by 2022. Even major beverage companies are interested in the new business segment. Coca-Cola, PepsiCo, and Heineken are just a few of the giants that are currently in talks with weed producers for the possible production of their marijuana-infused product lines.
Drink Cannabis with Caution
While the beverage industry is currently showing interest in potentially lucrative cannabis drinks, experts warn the public about the possible dangers of consuming them. Even though the WHO consider CBD to be safe, the substance can cause health problems if not consumed in moderation. Just like any medication, it can have many side-effects. Without thorough research and guidance, you might end up experiencing the ugly side of medicinal cannabis instead of benefitting from its numerous health properties.
Here are some of the things you should be aware of before you gulp down any sort of cannabis-infused drink.
Dangers of Cannabis Overdose
The cannabis industry is still young. Hence, many people are not yet well informed enough about the dangers of too much intake of medicinal weed, and many patients may be buying cannabis products without consulting their doctors first. They are excited about the potential of the medical wonders of weed without considering what effects overconsumption can have on them. According to experts, the symptoms of too much marijuana intake include anxiety or panic attacks, dizziness, nausea, sweating, vomiting, and sensations of dying.
Only a few states have legalized medicinal weed
In the US, medicinal cannabis has yet to be legalized at a federal level. This means that you can potentially be arrested in certain states if you are caught using or even just carrying cannabis edibles. This arrest could even lead to jail time for possessing weed-infused beverages.
There's a lack of Cannabis regulation
Another issue is the lack of regulation. Even in the states where medicinal marijuana is legal, there is no clear set of guidelines on the right dosage of weed coming from doctors or other medical experts. And since there are no strict guidelines on the correct way of medicating with CBD or other marijuana-derived substances, the abuse of these drinks is highly probable. Another danger caused by a lack of regulation is the possibility that manufacturers may include weed-derived substances which may be harmful to people.
Some substances should not be combined with cannabis, one of which is alcohol. In its present form, weed can have serious effects when mixed with alcoholic beverages, like alcohol poisoning and paranoia. As proven by science, drinking cannabis-infused beverages can be good for your health but, before consuming them, people should take extra precautions and, to be safe, drinkers should consult with doctors first before ordering their first bottle of cannabis drink.
Quarantine Cooking: Cannabis Recipes to Tide You Over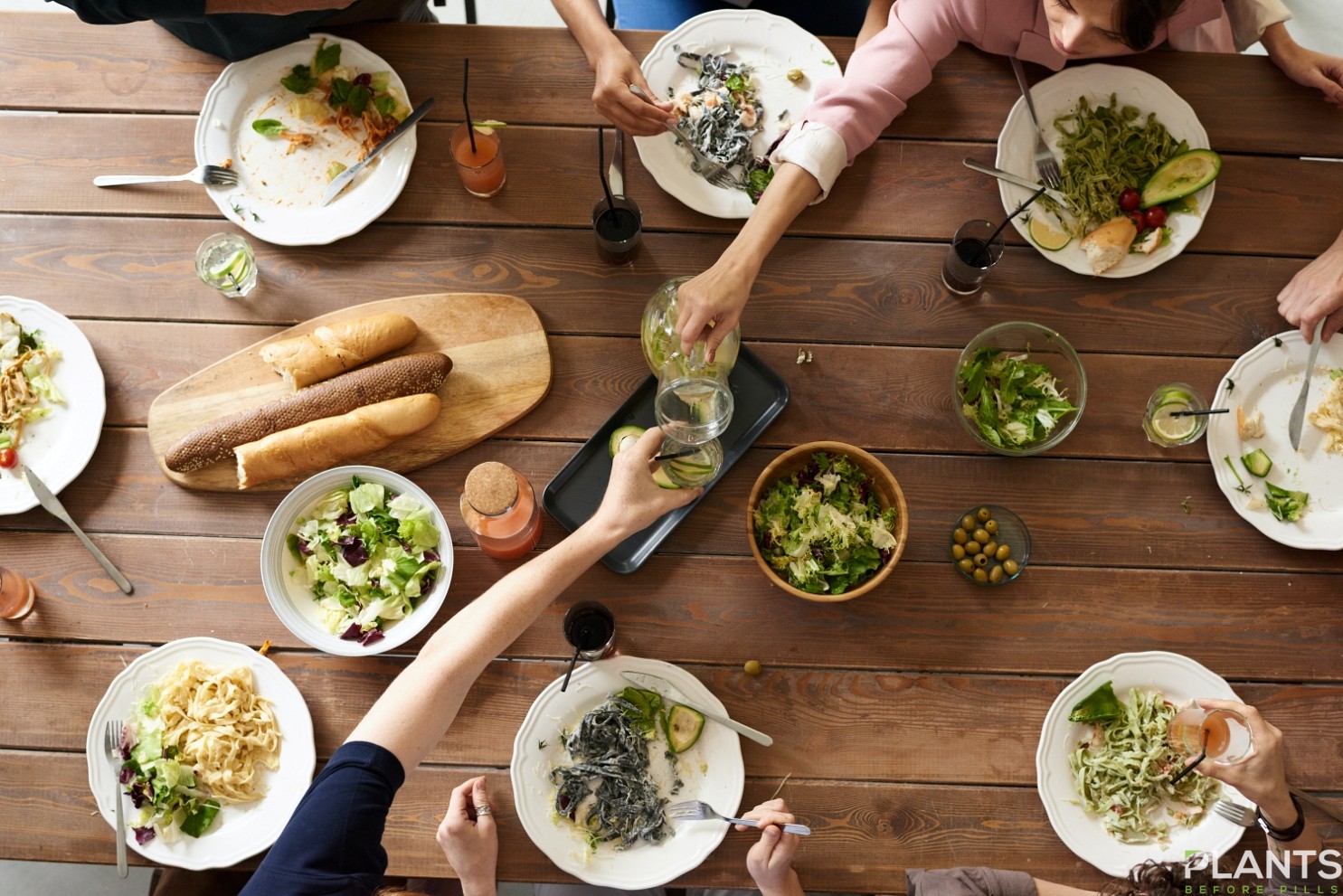 The virus pandemic has shuttered people away into their homes, drastically changing the way people lead their everyday lives. While medical professionals, hospital staff, and other essential workers are thrust into a whole new battlefield and landscape, people at home have also been forced to grapple with a new reality: how they work, socialize, and of course, how they eat – all these have changed with the coming of the coronavirus pandemic.
There's no denying that these have been unprecedented times, especially on an economic, social, and political scale. With individuals and governments alike dealing with the virus pandemic, we certainly find ourselves in a unique situation. On the one hand, our routines and habits have been disrupted and altered to fit the 'new normal' – from thinking smart about food spending and food waste to taking precautions when we go out. On the other hand, this virus pandemic opened up new possibilities and avenues for people, with most turning to their pantries, kitchens, and stoves to cook.
As people continue to stay quarantined in efforts to help flatten the curve, many individuals have turned into cooking and baking their way at home as a means to cope with stress, anxiety, and the collective trauma the pandemic has caused. Although an unfortunate situation for everyone to be in, there is perhaps a silver lining to all of this: people are cooking and spending more time in their kitchens, getting a sense of normalcy, and taking care of themselves.
More than cooking for sustenance and daily nutrition, people have been turning to cook for comfort, relief, and entertainment. Alongside their kitchen ventures (and mishaps), many individuals have resulted in experimenting with CBD oil and cannabis cooking to help put them into a more relaxed state.
Why Cook with CBD
For those who are lucky to live in states and areas where dispensaries and cannabis delivery services are available, cooking with CBD oil might be a good idea. For those who don't know, cannabidiol is highly regarded for its pain- and stress-relieving properties. Unlike its tetrahydrocannabinol (THC) counterpart which contains the psychoactive compound of cannabis, CBD is not psychoactive, meaning it won't get you feeling inebriated when you do consume it.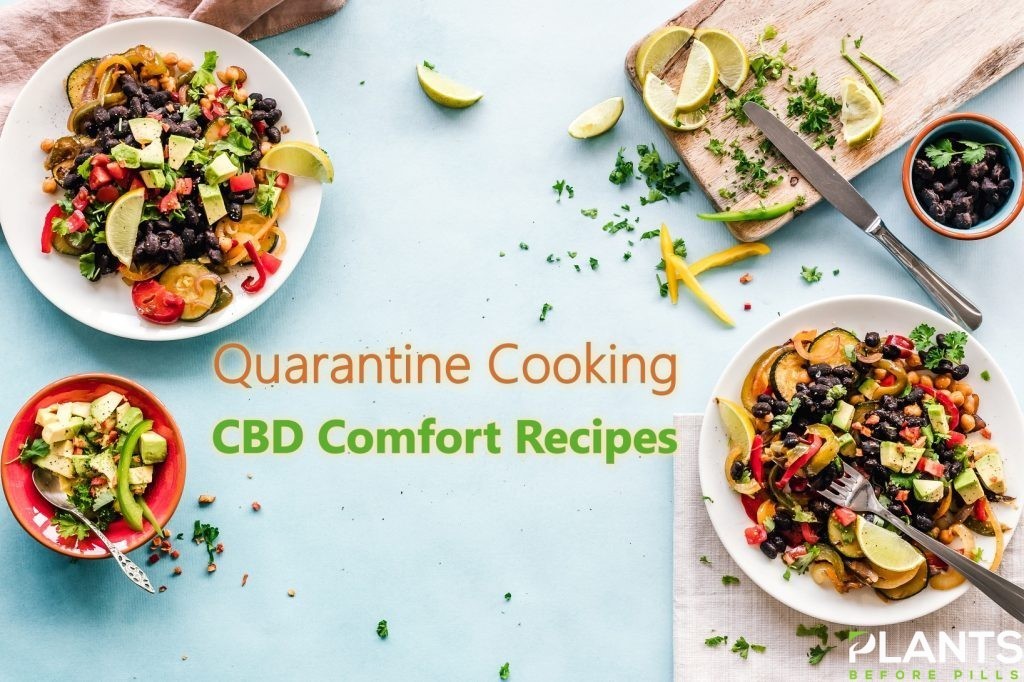 Instead, cannabidiol acts as an effective pain-relieving treatment without altering your state of mind. More than addressing pain, there have been studies which found that CBD oil is actually effective in reducing anxiety and depression, thus making it the perfect accompaniment during this collective traumatic time for each and every one.
Thanks to its anti-inflammatory properties, CBD oil is also great for individuals who normally suffer from breakouts or acne, especially when used directly on the skin as a serum or moisturizer of sorts. However, directly consuming or ingesting this also works from within as it helps lower high blood pressure, thereby boosting heart health.
In a time where emotions and stress levels are running high, and let's face it, the virus threatening our immune system, working with CBD oil in the kitchen is sure to add wonders not our general health and wellbeing, it can also act as a welcome respite for our current mental state.
Due to its wealth of benefits and health properties, cannabidiol certainly makes its case for quarantine cooking.
The Case for Quarantine Cooking
For many people, cooking and baking have always been associated with comfort and healing. It can help provide a sense of escape and happiness in this pandemic. At the same time, this very art acts as a way for individuals to keep their mind off of things, while also giving them a sense of pride and accomplishment with every dish or baked goods they churn out.
As governments and countries around the world call for social and or physical distancing in the time of corona, food can still very much serve its purpose even when people are miles away, that is to bring people together. Despite ordinances and initiatives surrounding social distancing, the very notion of food perseveres and communities come together by sharing their creations and recipes on social media. It has become a huge online support group, with almost all members trying to navigate this challenging and terrifying landscape.
Today, many even share their blessings and home-cooked meals to less fortunate people by sharing their time and talent and taking these to the streets or soup and food kitchens in numerous parts of the world. Some even bring food to frontliners in the hopes of expressing support (and as a way to give sustenance) to these brave souls.
More than fostering a sense of community via social media, food aficionados and newly inspired home cooks are now seeing cooking and baking as a means of deviating from the anxieties the outside world brings – albeit temporarily.
Comforting Pantry Recipes with CBD Oil
Now that the case for cooking with CBD in the time of coronavirus has been made, it's high time we jump onto some comforting recipes you can do in your own home. Not to worry, though, as most ingredients are already found in your own pantry. In case you might be lacking some things, it's easy enough to forego or even entirely substitute these ingredients for something else that can work. During this time when food and essentials have been more important than ever, it's time to get creative.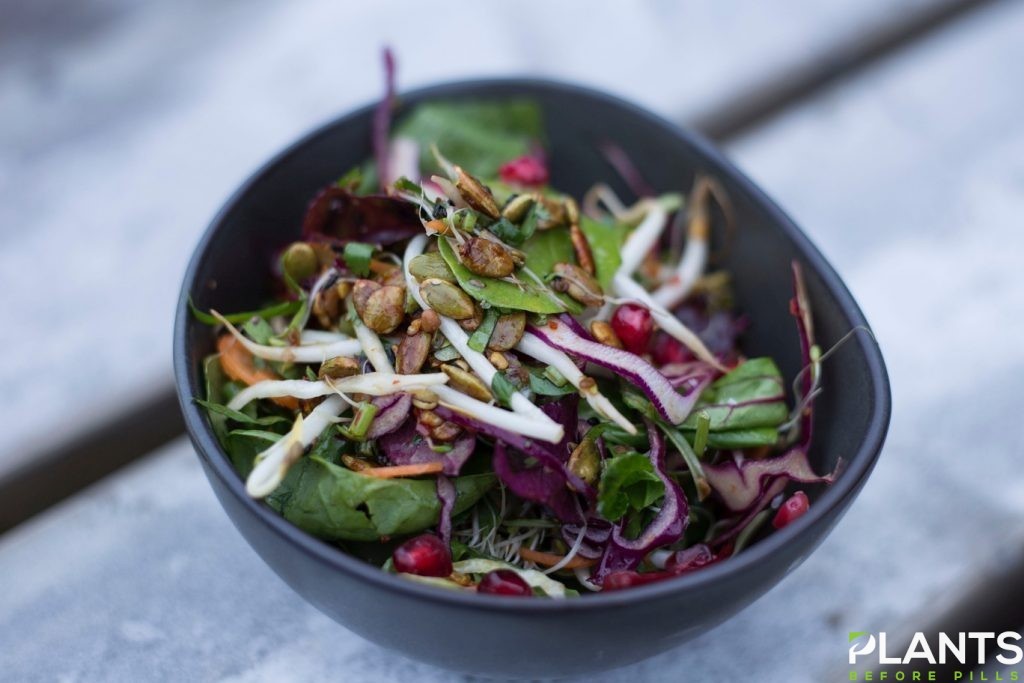 Appetizer: Green Salad with CBD Hemp Oil Vinaigrette
While comfort foods are all the rage these days, it's also essential to consume healthy meals and dishes to keep your immune system strong. One way you can do this is by eating a bowl of salad greens for lunch or dinner or serving your sandwich with a side of these greens.
For this recipe, you will only need ¼ cup of EVOO, 2 tablespoons of apple cider vinegar, a quarter of a lemon, squeezed, a teaspoon of honey, and 2 full droppers of your CBD hemp oil. Place all ingredients in a jar and shake well until incorporated. Pour over your green salad. Top your salad with more healthy ingredients such as soft boiled eggs, flax seeds, tomatoes, and yes, even cheese.
Entrée: Cilantro Cashew Pesto Pasta
For a refreshing take on good ol' pesto pasta, why not switch up your nuts and your oil of choice? For this recipe, you'll be using a cup of cashews (or any nut of choice), a cup of cilantro, a handful of scallions, 2 garlic cloves, 3 tablespoons of honey, a tablespoon of apple cider vinegar, 3 tablespoons of CBD-infused olive oil, and a teaspoon of salt.
Cook your pasta in a heavily salted pot of boiling water until al dente. In a separate bowl, simply combine all ingredients. Alternatively, you may also use a food processor if you wish and blend the mixture until smooth. However, more chunks and textures allow you to achieve a rustic-looking and tasting sauce. Pour the mixture over the cooked pasta and serve. You may also drizzle the sauce over fish, steaks, or even other veggie-based dishes.
Dessert: CBD Oil Brownies
Nothing spells comfort food like brownies, especially those that are fresh and warm from the oven. You can just imagine this gooey, fudgy goodness hugging your whole being. Plus, its very contents help you calm down thanks to its wealth of CBD oil benefits.
For this recipe by Tastemade, you'll need the following:
240 grams of ground almonds
50 grams of cocoa powder
2 tablespoons of baking power
½ teaspoon of salt
50 grams of coconut oil
180 grams of coconut sugar
10 milliliters of CBD oil
2 eggs
2 teaspoons of plant-based milk
2 teaspoons of vanilla extract
200 grams dark chocolate chips
To make this, preheat your oven to 100 C/140 C with the fan on. Line your 20 x 20 centimeter brownie tray with parchment paper and grease until all sides have been covered. In a bowl, simply mix all dry ingredients together. Then, in another bowl, combine all the wet ingredients.
Pour the wet ingredients to the dry ingredients and mix until all ingredients have been fully incorporated. Add the chocolate chips and place this onto the brownie tray. Feel free to add more chocolate chips on top. Bake for around 30 minutes. Allow to cool then serve.
For a more decadent treat, go ahead and top your serving with a heaping scoop of vanilla ice cream.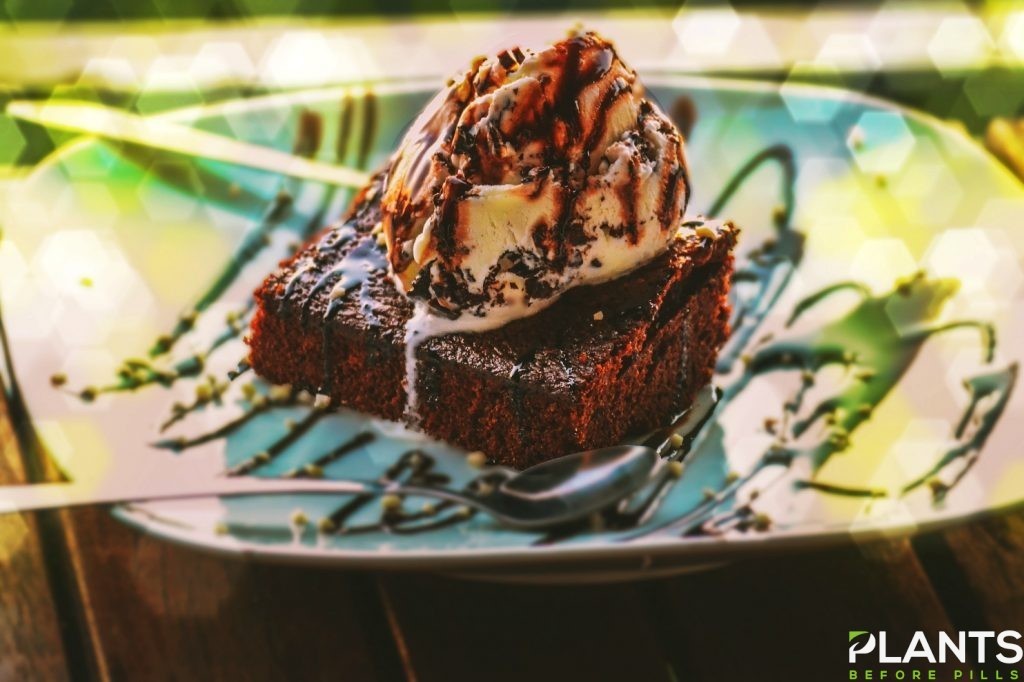 Bonus: CBD Moscow Mule
It's always five o'clock somewhere, right? If the days have been going by in a blur and have been making you extra antsy, ease your worries away with a cool and refreshing glass of Moscow mule laced with CBD.
Make this by filling a copper mug with ice. Then, add 2 ounces of vodka, an ounce of fresh lime juice, CBD ginger syrup or a few drops of CBD oil, and ice. Top the mixture with ginger beer and finish it off with a sprig of mint and a side of a lime wedge.
The Bottom Line
Cooking may be a solitary activity, especially during life in quarantine. However, with these new and rediscovered recipes, you can bridge gaps and still bring the cooking community something new.
Cann Social Tonics Gains $5m in Funding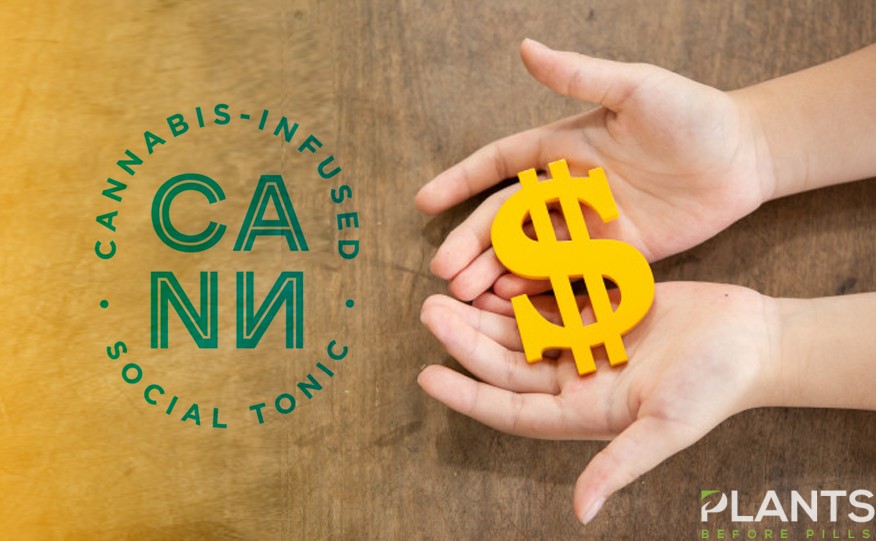 Los Angeles-based cannabis-infused drink producer, Cann Social Tonics, announced its successful acquisition of $5 million investment funding. The funding round was spearheaded by Imaginary and JM10, an early-stage investment firm and marijuana company, respectively.
Cann's beverages include 4 milligrams of CBD and 2 milligrams of THC. Unlike beer and other alcoholic drinks, this market offering is geared towards people who want to enhance socialization without the hangover, notes Forbes.
In a statement, the drink is said to be "uniquely designed to be approachable even for someone who has never previously considered cannabis as a part of their social lives – and appealing to that consumer is what it takes for a product to break the 'stoner' stigma and cross over into the mainstream," shares co-founder Luke Anderson.
As of writing, the continued success of Cann is astonishing, with the brand just having sold 150,000 of its beverages.
Both Anderson and fellow co-founder Jake Bullock shared that the initial public response toward their products is astounding, especially having sold out a couple of times. Despite their increasing popularity with target audiences, Tech Crunch reports that there are still regulatory and supply chain challenges that stand in the way.
JM10's investment in the cannabis-infused company allows it to expand its strong cannabis portfolio, with the likes of Lord Jones in its ranks. Founding partner JM10 Gregory Thomaier said, "Cann is unique in that its flavor profiles, ingredient purity and smokeless format sets the brand apart not only within the cannabis space, but also the beverage industry as a whole. We feel beverages like Cann provide the perfect product for the cannabis-curious."
Meanwhile, Forbes reports that Cann is Imaginary's first foray into marijuana investment markets and opportunities. Prior to this cannabis-infused drink maker, Imaginary only reportedly invested in renowned direct to consumer brands, including Daily Harvest, Everlane, Glossier, Reformation, and Kim Kardashian-West's Skims.
According to Forbes, the $5 million seed investment round is slated to boost the growth of Cann's cannabis-infused social tonic throughout different parts of California. In addition, the business is expected to bring its offerings to other states this 2020, as well.
Cann Social Tonics also plans to use its funding toward growing its business in new legal markets. Moreover, the brand intends to intensify is production capacity, as well as investing in product development to meet the demands of its existing pool of clients and potential customers.
4 Cannabis Kitchen Essentials to Have This Holiday Season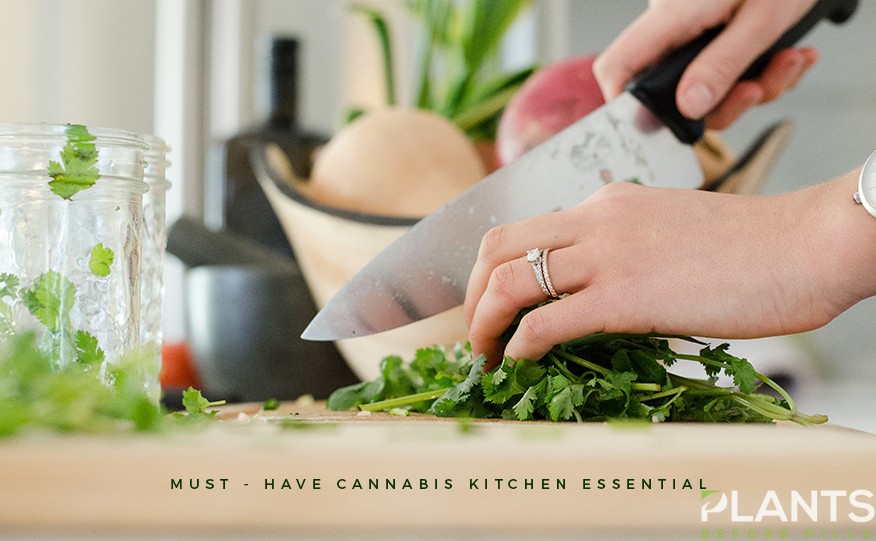 Now that the holiday season is here, parties and gatherings may have started to fill your social events calendar. In fact, these get-togethers may already be finding their way to your refrigerator. Filled to the brim, your fridge may not just be the ones taking in more goods (and baggage) they can handle.
While social gatherings serve as a time for friends and family to catch up on one another, these may be more stressful for cooks and chefs who need to cater to everyone's discerning palate. Thankfully, there are more cannabidiol-based goodies that help these hardworking individuals relax. Even their guests are more than welcome to partake of these cannabis kitchen essentials this holiday season.
Why Use Cannabidiol?
Studies show that cannabidiol or CBD has potent properties that help soothe inflammation and reduce pain. It can also treat insomnia, address stress and anxiety, as well as treat certain skin conditions.
Because of the numerous benefits attached to this creation, adding to any kitchen, yours included, would certainly be a game-changer. Apart from introducing you to a host of possibilities in the culinary realm, these could also help you relax and de-stress – even while you're cooking a huge batch of food for your gathering.
Must-Have Cannabis Kitchen Essentials
CBD Oil for Just About Anything
What makes CBD oil so easy and attractive to use for just about anything and everything – yes, even sweets and baked goods. Because of its versatility, this ingredient makes for a good addition to all types of meals. From your healthy salad dressings for your appetizers to drizzling over your soups, this wonderful kitchen essential will bring an earthier flavor that will ground your dishes.
If you are adventurous enough, you may also use drops of CBD oil into your cocktails and other beverages.
Cannabutter for Baking, Sautéing, and Finishing Dishes
A complementary ingredient, cannabutter is equally versatile and useful as its CBD oil counterpart. You can use it to infuse your dishes and use it as a base for sautéing vegetables, baking and roasting food for a deeper flavor, or for adding something extra to any meal. Even using a pat of this cannabutter on your toast or your cacio e pepe dinner will make a world of difference. Trust us.
CBD Edibles for Snacking Woes
Cooking for guests can take a toll on anyone. After all, with many dishes to prepare throughout the occasion, you might find yourself slaving over the kitchen for the whole day. If this is the case, your energy levels may become depleted over time, leaving you hungry.
Thankfully, there are CBD gummies and edibles available on the market. Pop one (or two or three) into your mouth and allow its invigorating properties to bring you back to your element. If gummies are not your thing, you can also opt for the more traditional food products such as brownies and chocolates. Not to mention, these can also double as dessert for your visitors.
Cannabis Hand Wash for Rinsing
After taking on the day's tasks and making everything from scratch, it is high time you wash the day's grime with a relaxing and soothing cannabis-infused hand wash. This way, you can rest your tired hands and eliminate any unwanted smells. Malin+Goetz makes a heavenly scented cleansing gel that's meant to hydrate your skin after a hard day's work.
Conclusion
If you're prepping your kitchen as early as now in time for Thanksgiving, Christmas, New Year, and other events in between, make sure to stock up on these cannabis essentials. You're sure to keep your guests happy and yourself proud of all the effort you've put in.
Which of these Cannabis products would you like to have in your kitchen?