Things You Need to Know Before Drinking Weed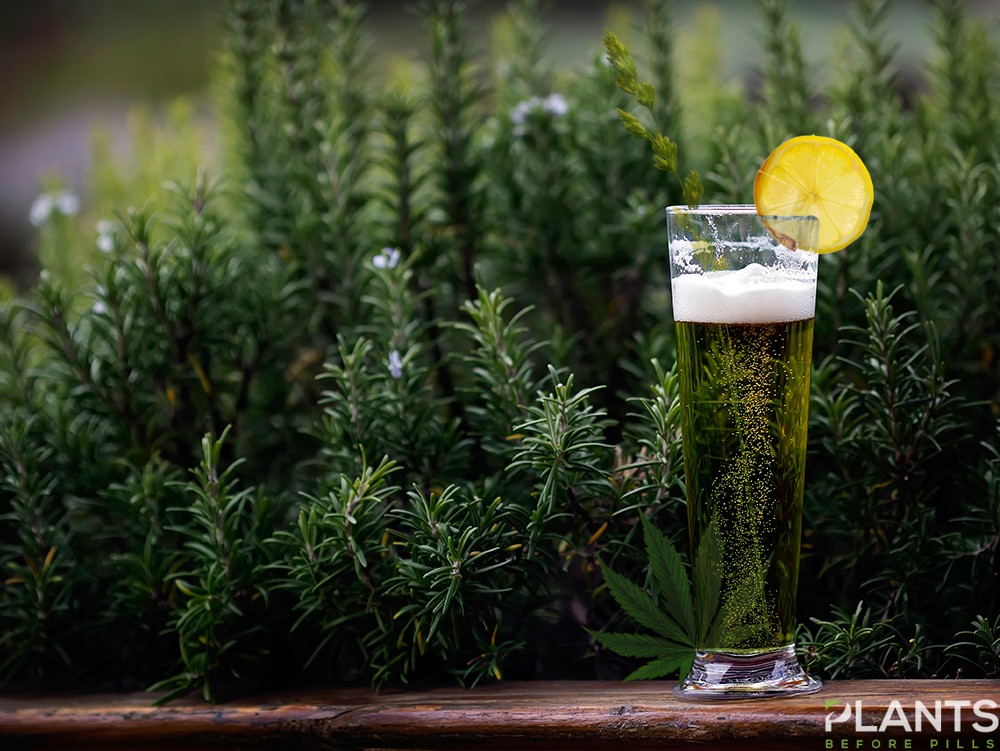 The legalization of medical marijuana in 33 US states and many other countries has spurred on the now booming cannabis industry. With doctors and medical experts backing the use of medicinal marijuana, medicinal marijuana manufacturers are now experimenting with different cannabis edibles. With the consumption of weed-infused food products, consumers can enjoy the health benefits of cannabidiol (CBD) and other substances from marijuana. Aside from gummies, chocolates, and brownies, medicinal cannabis has also now been added to beverages such as sodas, tonic drinks, and beers.
Weed-Infused Beverages: Some Facts
Most manufacturers include CBD and other cannabis-derived substances in foods and drinks. According to a report by the WHO, CBD is safe for human consumption. The compound does not include properties that can affect the mood or mental state of a person. Aside from this, it has amazing properties that even scientists and researchers are excited about.
With these benefits, beverage companies are cashing in on one of the hottest medical discoveries of this era. Cannabis-infused drinks are set to explode in the coming years. In fact, some analysts have projected that weed-infused drinks could reach $600 million in sales in the US alone by 2022. Even major beverage companies are interested in the new business segment. Coca-Cola, PepsiCo, and Heineken are just a few of the giants that are currently in talks with weed producers for the possible production of their marijuana-infused product lines.
Drink Cannabis with Caution
While the beverage industry is currently showing interest in potentially lucrative cannabis drinks, experts warn the public about the possible dangers of consuming them. Even though the WHO consider CBD to be safe, the substance can cause health problems if not consumed in moderation. Just like any medication, it can have many side-effects. Without thorough research and guidance, you might end up experiencing the ugly side of medicinal cannabis instead of benefitting from its numerous health properties.
Here are some of the things you should be aware of before you gulp down any sort of cannabis-infused drink.
Dangers of Cannabis Overdose
The cannabis industry is still young. Hence, many people are not yet well informed enough about the dangers of too much intake of medicinal weed, and many patients may be buying cannabis products without consulting their doctors first. They are excited about the potential of the medical wonders of weed without considering what effects overconsumption can have on them. According to experts, the symptoms of too much marijuana intake include anxiety or panic attacks, dizziness, nausea, sweating, vomiting, and sensations of dying.
Only a few states have legalized medicinal weed
In the US, medicinal cannabis has yet to be legalized at a federal level. This means that you can potentially be arrested in certain states if you are caught using or even just carrying cannabis edibles. This arrest could even lead to jail time for possessing weed-infused beverages.
There's a lack of Cannabis regulation
Another issue is the lack of regulation. Even in the states where medicinal marijuana is legal, there is no clear set of guidelines on the right dosage of weed coming from doctors or other medical experts. And since there are no strict guidelines on the correct way of medicating with CBD or other marijuana-derived substances, the abuse of these drinks is highly probable. Another danger caused by a lack of regulation is the possibility that manufacturers may include weed-derived substances which may be harmful to people.
Some substances should not be combined with cannabis, one of which is alcohol. In its present form, weed can have serious effects when mixed with alcoholic beverages, like alcohol poisoning and paranoia.
As proven by science, drinking cannabis-infused beverages can be good for your health but, before consuming them, people should take extra precautions and, to be safe, drinkers should consult with doctors first before ordering their first bottle of cannabis drink.
Reading Literature: 5 Marijuana Books to Add on Your Must-Reads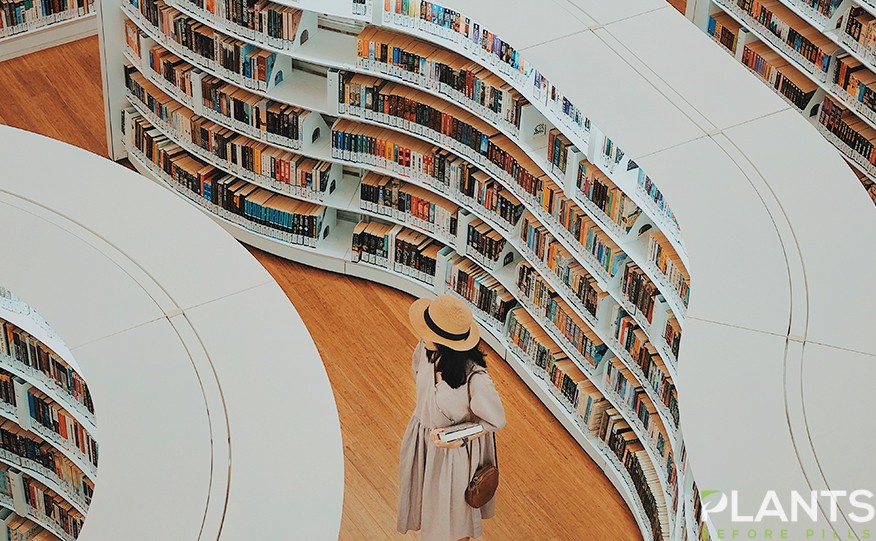 The subject of cannabis has long been a topic in almost every field. From science, health, politics, to arts. With this, it is no surprise that many literary works have already been published regarding the said plant – from its facts, mysteries, to endless possibilities. Despite the effort of most states to foil the dissemination of such works, many still managed to attain global recognition and support.
Excited to know what these literary works are? To cut to the chase, here are top 5 marijuana books to read this coming weekend:
The Artificial Paradises by Charles Baudelaire
If you're looking for a book to read and get lit, Charles Baudelaire's The Artificial Paradises is an excellent first choice. Considered to be one of the French literary giants, Baudelaire presents a vivid and moving account as he captures the most surreal of visions into haunting words. Narrating his hallucinations with the utmost creativity, from the grandest to the most distressing images, Baudelaire managed to create a masterpiece out of his narcotic dreams that exquisitely relates the alluring yet deceptive ecstasy of hashish and opium that eventually led to his downfall.
Disturbing, enticing, and timeless, The Artificial Paradises is an absolute must-read for cannabis enthusiasts.
Confessions of an Opium-Eater by Thomas De Quincey
Considered to be the first literary addiction memoir, Thomas De Quincey's Confessions of an Opium-Eater masterfully intertwines dreams, hallucinations, fears, ecstasy, and despair into one grand masterpiece. In this enduring autobiography, De Quincey describes his dreamlike visions and paranoia under the influence of laudanum with striking artistry.
Serving as a classic addictive piece, which even influenced later generations of writers, such as Baudelaire, Thomas De Quincey's Confessions of an Opium-Eater will surely leave you "high" and spellbound.
Invisible Man by Ralph Ellison
If you're not too fond of autobiographies and find more fascination in fiction, then Ralph Ellison's Invisible Man would be the perfect choice. Haunting, moving, and relatable, this critically-acclaimed novel has successfully changed the literary arena ever since its first publication in 1952.  Taking its readers to the hilarious yet scornful urban life and racial divide, Ralph Ellison's Invisible Man will surely provide you a dazzling and painful reading experience, with, of course, some joints to spice up the plot.
The Savage Detectives by Roberto Bolaño
Emerging as one of the most notable Latin American works of the century, which established Bolano's international literary reputation, The Savage Detectives will take you to a compelling trip of two modern-day Quixotes as they try to find the enigmatic poet, Cesárea Tinajero across boundaries. Wild, poignant, and vigorous, The Savage Detectives will grant you an exquisite story that creatively stitches the real and the imaginary, people and nation, and yes, cannabis and literature.
Been Down So Long It Looks Like Up to Me by Richard Fariña
Beaming with youthful joys and wildness, Richard Fariña's Been Down So Long It Looks Like Up to Me is sure to give you a Sixties kind of "high." Published in 1966, the novel captures the classic college years with a nostalgic, witty tone that is sure to take you down the glories and horrors of Jazz Age ala F. Scott Fitzgerald. Presenting an unlikely hero, Gnossos Pappadopoulis, the novel will bring you to the chaos and tranquillity of gluttony, frat parties, women, art, deception, truth, and of course … marijuana.
It's time to immerse yourself in the surreal yet fascinating world of cannabis within the literary universe.
With a cozy place to stay, a nice book on your lap, and CBD edibles and drinks, or even a CBD vape, is there a better way to enjoy the weekend?
4 Cannabis-Infused Recipes to Bring on a Labor Day Getaway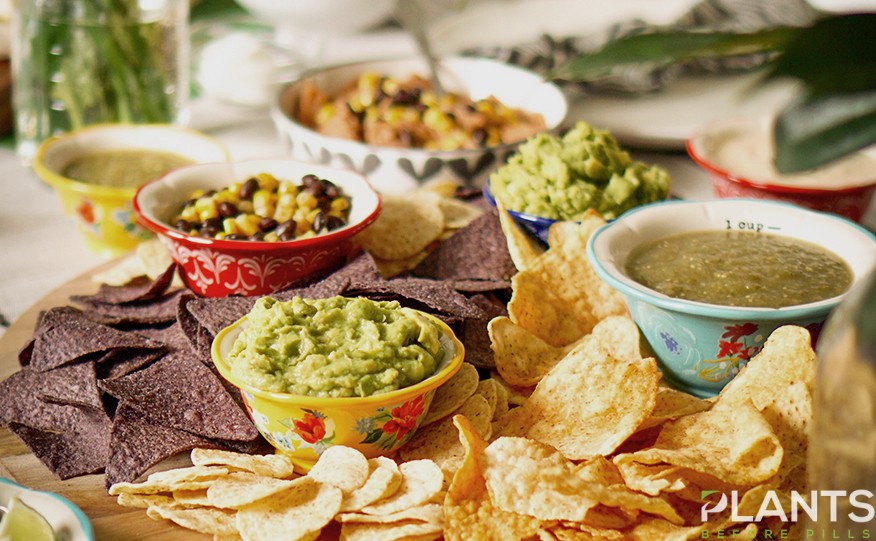 May 1 is dubbed as International Workers' Day. Every year, thousands, if not millions of workers around the world celebrate the fruits of their hard work and honor the efforts and contributions of labor unions. While the United States tends to celebrate Labor Day at a later time, particularly around September, there is absolutely no reason not to join this momentous and historical celebration.
With the day off work, spending some much-needed quality time with your friends and loved ones are certainly in order. You can amp up your celebration by bringing cannabis-infused dishes and even CBD oil edibles to the party and have everyone partake of it.
Cannabis Recipes to Try at Home
Guacamole
Start off light and easy with refreshing – and addicting – dip everyone will love. This versatile starter can be used just about anywhere and anything you can ever think of! From being served with nacho chips, cheese, and sour cream to being served on top of toasts and topped with a fried egg, there's a reason why guacamole is everyone's favorite. You can also serve this with pita bread or some healthy vegetable sticks.
Wake and Bake's recipe is quite easy to replicate. All you need to have are some ripe avocados, lime juice, salt, pepper, diced onions, minced garlic, diced tomatoes, and cilantro. Of course, the piece de resistance is a few drops of pure cannabidiol oil. You can choose to let some drops incorporate with coconut oil or olive oil or you can also use it in its raw form.
Ganja Garlic Mashed Potatoes
Nothing beats having creamy and garlicky mashed potatoes as a side dish. This easy to whip dish will certainly be a welcome addition to the table, especially after the light appetizer you have brought.
To make this, you need russet potatoes, tons of garlic, ricotta cheese, sweet butter, heavy cream, extra virgin olive oil, basil, and salt and pepper to taste. Don't forget your cannabutter as this will make all the difference.
Pro-tip: if you don't have cannabutter inside your refrigerator, you can quickly make your own by using store-bought butter and your favorite CBD hemp oil extract. Prepare this beforehand so you can readily mix this in once your mashed potatoes are ready.
Chicken Pot-Ccicatore
Arguably the star of the night and of your table, this hearty chicken cacciatore dish will definitely lift up everyone's spirits after tiring days at work. While everyone may be accustomed to the virgin and unadulterated version of this dish, your friends will surely appreciate you bringing this meal closer.
If you are interested in making this, take a cue from the Munchies recipe posted by Aurora Leveroni. This recipe calls for fryer chicken, a large piece of onion, half a glass of white wine, cremini mushrooms, and black and green olives. In addition, you will also need weed-infused butter and olive oil, plus the ever-present salt and pepper. Use CBD oil and mix this with butter and or olive oil if you do not have ganja butter with you at the moment.
Lazy Day
While this is certainly not something you could call a meal, this Lazy Day drink is the perfect way to cap of International Workers' Day. Aptly named so, you can drink this and relax in the comforts of your cabin or while you lounge in the beach, basking in the sun.
For this, you need to stir weed-infused bourbon, sweet vermouth, and Angostura bitters.
Take inspiration from these CBD oil-infused dishes. Bring one (or all) of these to your potluck and everyone will surely be left in a state of euphoria.
Taking Weed to New Heights: 4 Herbs to Consume with Cannabis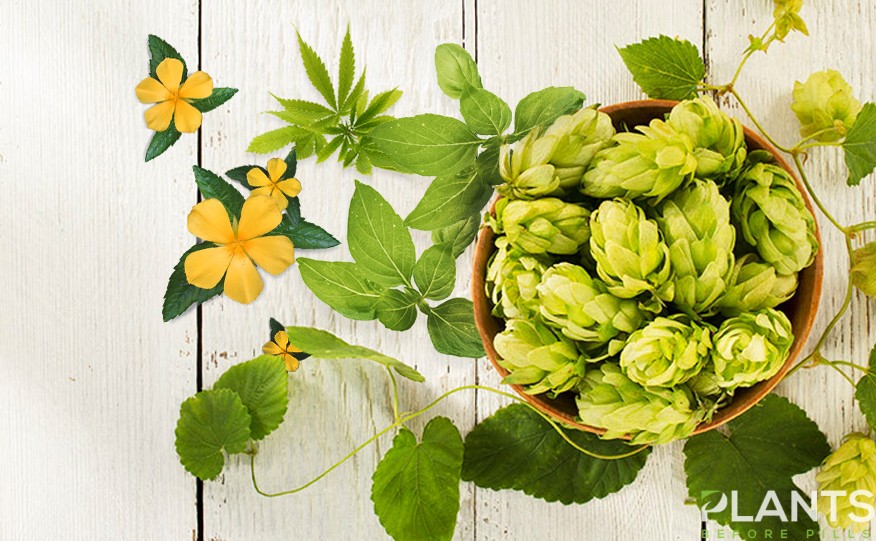 By now, you are surely aware of how wonderful cannabis is. Whether it is for health or recreational purposes, this plant has something to offer. With this kind of potential found in just a few plants, you might be thinking: how can cannabis get any better? Well, you can enhance its effects by combining it with other beneficial herbs!
Why Combine Herbs?
For added excitement – Nothing beats having something to look forward to and mixing marijuana with various herbs certainly elevates the excitement cannabis has to offer.
For added flavours, aromas and effects – Marijuana already are medically beneficial, but if you are looking for additional or enhanced benefits, tastes and smells, other herbs can certainly help.
To take advantage of what they offer – It is always better to use an organic and effective option, and these herbs offer a natural addition to treatments.
Now, onto the plants you can use with marijuana. There are a few plants that have amazing synergy with marijuana and here are some of them:
Holy Basil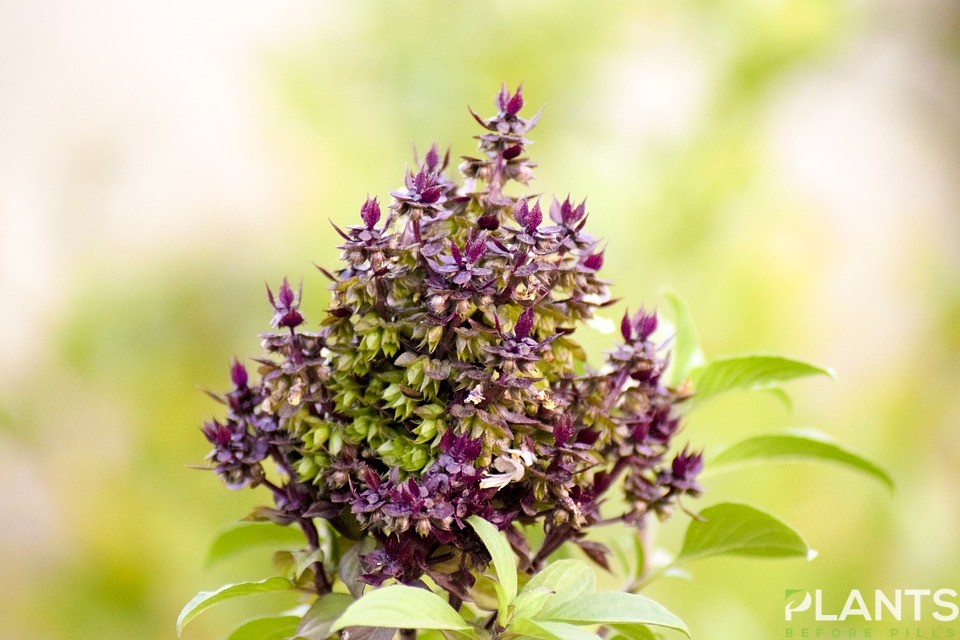 Also referred to as tulsi, this herb is known for its various medicinal properties. From its flowers to extracts, holy basil delivers numerous health benefits such as treating bronchitis, nausea and vomiting, even eczema! With properties similar to those of cannabis, this plant is indeed a perfect partner for marijuana.
You can use tulsi oil along with cannabidiol oil for treating skin issues such as acne and pimple breakouts. Moreover, people who like making gastronomic delights like pasta will find mixing holy basil and hemp a great option. Instead of making pesto sauce purely from either cannabis or basil, why not combine these two amazing plants for maximum taste and effect?
Hops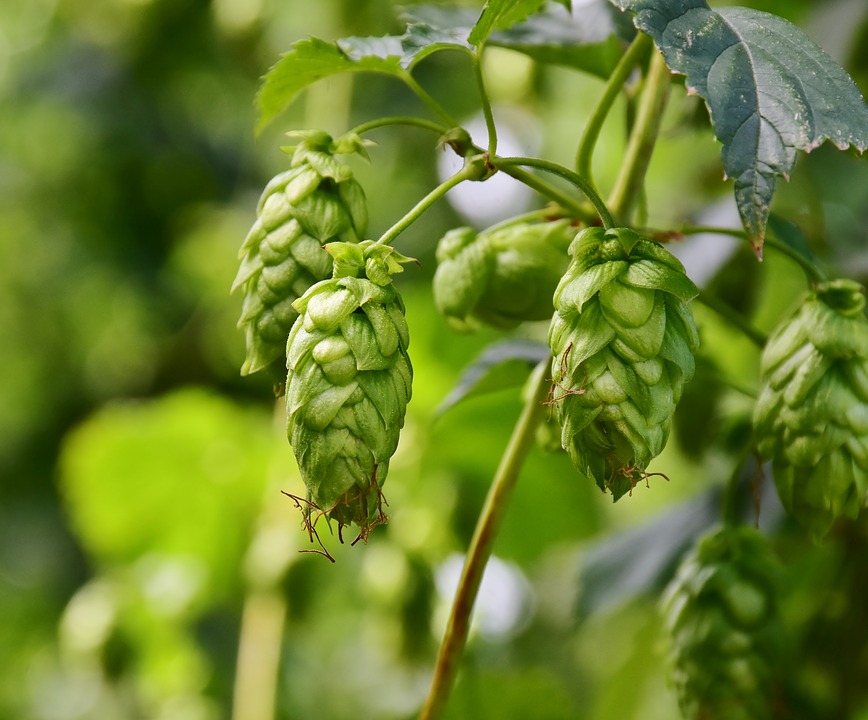 This plant is in the same family as cannabis so there's no wonder these two go together. Commonly used to make beer, hops is used to treat anxiety, sleep issues and attention disorders. With the same uses as medical marijuana, some cannabis enthusiasts brew a mixture of hops and weed to make beer with a different kick.
Just keep in mind that it is safer to intake a regulated amount of alcohol and cannabis, so keep your consumption in moderation. If you prefer to puff your weed, you might want to mix hops with your CBD vape oil instead of smoking it directly as it is reported to be safer.
Damiana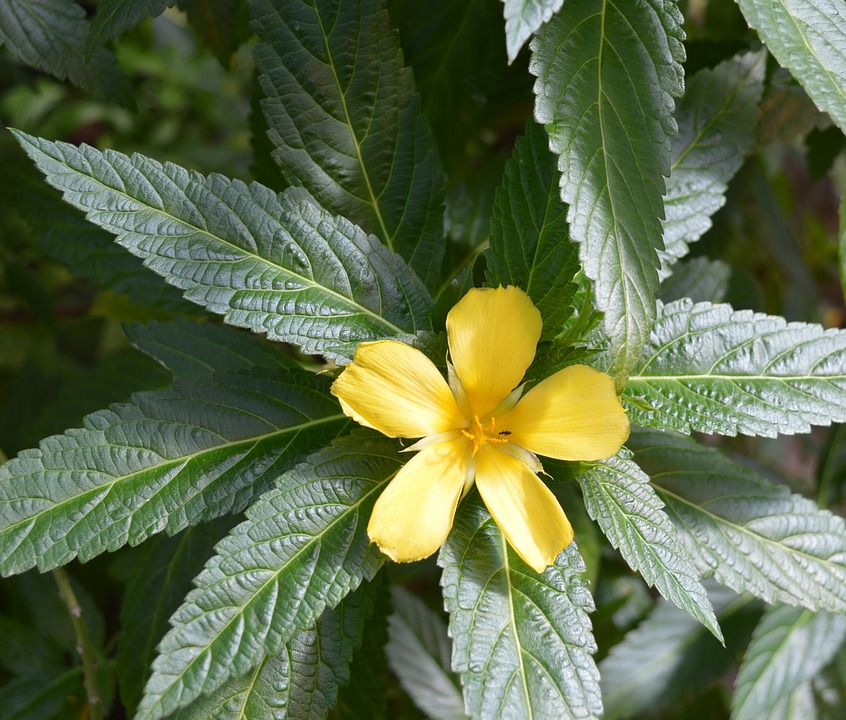 Known as a plant with a slight psychoactive property, damiana can be mixed with your regular joint. With Valentine's Day coming up, smoking a damiana-laced spliff can improve your date night as it is commonly used as an aphrodisiac. Combined with the pleasure-enhancing and libido-elevating properties of weed, this herb can certainly improve your sex life. Aside from smoking a joint, you can also purchase damiana tea, which you can infuse with CBD oil, making a perfect beverage to top off your night.
Herbal Tea Leaves
Just like with damiana tea, you can mix cannabis with other herbal teas. Whether you like brewing your own cup of you have ready-made tea bags in your pantry, mixing in a few drops of cannabis oil or dried marijuana buds into the mix can elevate your normal cup. You can use herbs such as chamomile, peppermint and other similar dried leaves for a weed-infused cup.
Using the cannabis plant to its fullest does not only involve using its parts. You can also improve what this amazing plant has to offer by mixing it with various beneficial plants. By doing so, you are only accepting what nature provides and putting them to good use.