Why Smoking a Joint is Better Than a Cigarette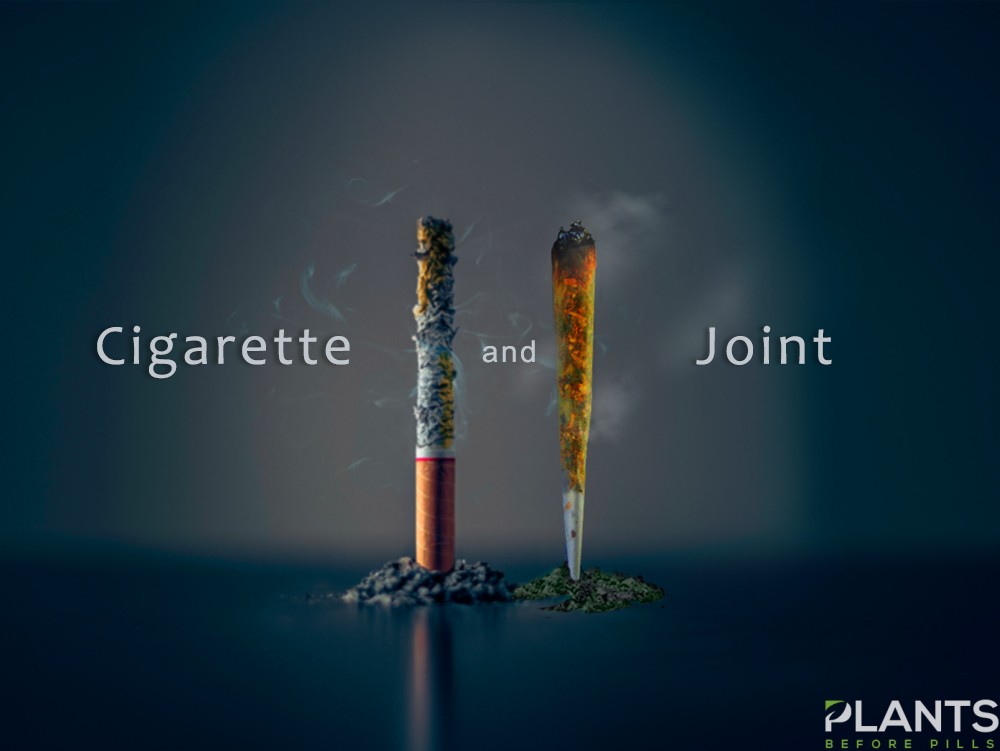 Over the years, numerous individuals around the world have developed lung problems. According to a study conducted by the American Lung Association, smoking cigarettes is seen as the root cause of lung cancer. Ninety percent of lung cancer cases can be attributed to smoking cigarettes alone. Even non-smokers are affected by smoking, as second-hand smoke puts them at risk of the same health concerns as the smokers.
Due to the harm caused by traditional tobacco smoking, it is important to find a more suitable alternative, and one of the more obvious choices in the industry is partaking in a joint. Marijuana, otherwise called cannabis, has recently been legalized in some states for recreational use, while some states also recognize it as part of their medical treatment.
Many detractors would argue that smoking pot is just the same as smoking the traditional tobacco cigarette, if not more harmful. However, not only is this a misconception, but this belief has also been proven to be false.
Unwanted Effects of Tobacco Cigarette Smoke
The smell of traditional tobacco can be unpleasant to non-smokers. Not only does it emit an unpleasant smell, but it can also pose health risks to everyone inhaling the smoke, even second-hand. Based on a study conducted by the Centers for Disease Control and Prevention (CDC), tobacco smoke can do more than just harm the lungs.
Regularly inhaling tobacco cigarette smoke can affect almost every organ in the body. It has even been said to cause more than 480,000 deaths each year. Aside from lung cancer, tobacco cigarette smoke can also cause blood clots and significant damage to the blood vessels.
This tobacco cigarette smoke also affects cardiovascular health, leading to an increased risk of coronary heart disease, stroke, and overall heart failure. Moreover, it can affect bone health and may even lead to loss of teeth!
Women who are regular smokers tend to experience difficulties in bearing children, and it can affect the fertility and sperm count of men. Some stillbirths and low birth weights have been attributed to cigarette smoke inhalation.
Benefits of Smoking a Joint
According to the Journal of the American Medical Association, smoking a joint a day for up to seven years does not affect the overall function of the lungs. In fact, occasional pot smokers who participated in the study found that their lung function actually improved. Compared to regular tobacco use which can cause pulmonary damage, marijuana can be seen as a great and viable alternative with significantly less damage being caused to the body.
Aside from having no adverse side effects, cannabis can aid in the treatment of an array of conditions. Numerous studies show that this so-called wonder plant has managed to alleviate the chronic pain of many individuals and further studies show that cannabis can be a potential source of treatment for PTSD and even substance use disorders. With its ability to calm and induce a state of calm, users will surely get the peace of mind they deserve.
More than using CBD Oil for chronic pain, anxiety, and the like, smoking marijuana has also been found to help treat the symptoms of cancer. Rather than cause it, the inhalation of this plant can ease neuropathic pain. In many instances, it can even improve the diet and food intake of patients. When taken with prescribed medication, it can produce some profound effects on the body.
To minimize the risks of these health concerns brought on by tobacco cigarettes, why not try a joint instead? Not only does it have the ability to relax you, but it can also bring relief to some of your pains.
CBD Honey Sticks: What Are These and Why You Should Buy It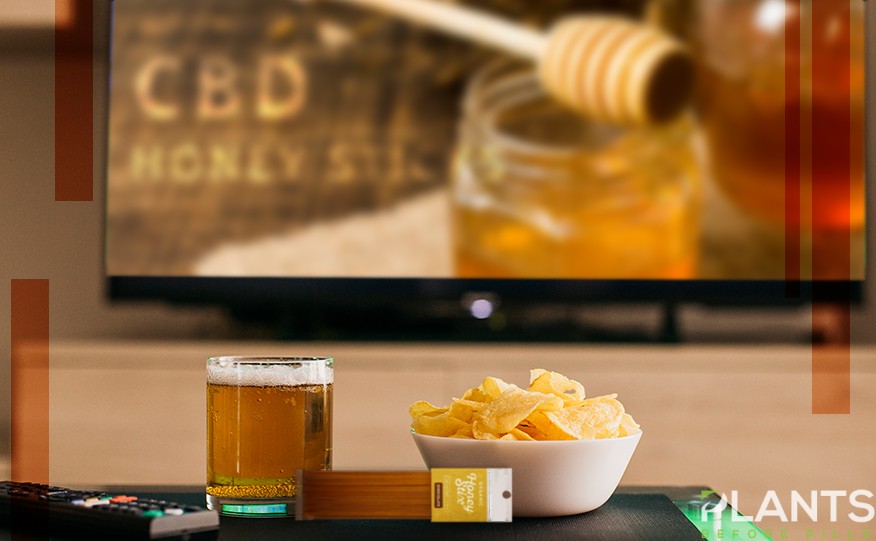 For years, people are using honey not just for food, but also to fight off infection, heal wounds and treat digestive issues. It is rich in plant chemicals that act as antioxidants, which protects the body from cell damage and free radicals. Now, imagine that this is mixed with cannabidiol, an active compound found in the marijuana plant. Aside from the health benefits, the taste will also improve your appetite and get you in a good mood.
Why Mix Honey with CBD?
Because of the Cannabidiol craze, some people are mixing this active compound with almost anything—coffee, skincare, juices, and even alcoholic drinks. The CBD honey sticks taste like normal honey but with a nice after effect of making a person feel calm, refreshed and relaxed. These straws are also great for people who need a little boost while on the road.
Basically, there are two varieties of CBD honey straws: the solid and liquid kind. The first one is like a hard candy that dissolves into a warm beverage. These are perfect for coffee or milk. On the other hand, the liquid variety is sealed in a tube, which is also applicable for mixing with beverages or sipping it right through.
Benefits of CBD Honey Sticks
Cannabidiol on its own provides a wealth of health benefits to the human body. Proven by science, this compound is beneficial for mental and physical aspects of the body as it is absorbed through the bloodstream and interacts with the endocannabinoid system.
Reduces swelling and inflammation
Eases nausea
Help relieve anxiety and depression
Combats neurodegeneration disorders
Eases pain
By incorporating the cannabidiol to your daily routine, your body can reap health benefits. On top of that, you can get a boost in the morning and at the same time, feel relaxed and avoid stress.
Measuring the Dose
Dosage is an integral part of consuming cannabidiol. If the strength is high, a person can feel a bit weird, especially first-time users. Maximum dosage is needed only if a person is using CBD for medical concerns, like suppressing seizure activity and pain management. However, low dosing is good for regular consumption.
With these, manufacturers already indicate the dosing of each stick, about 10mg. These are perfect as snacks and can be mixed with tea and coffee.
Best CBD Honey Sticks in the Market
Before you buy loads of this product, make sure that what you're getting is worth the money.
Gold Line 100mg Honey Sticks
Looking for a full spectrum of this product? This will get you through the worst migraine and body pain because it contains 3% THC and is great for tea or toast. Two sticks are equivalent to one tablespoon of 40mg cannabidiol. It is made with raw honey, with no artificial flavoring. Each pack of 5 sticks is only $18.
Beekeeper's Naturals Raw Honey Hemp
The answer to stressful days come in a pack of Beekeeper's Naturals Raw Honey Hemp. One stick contains 20mg of CBD and has a sweet raw honey taste. It is made with 100% enzymatic sweet viscous food substance, hemp extract, and sunflower lecithin, absolutely no artificial preservatives added.
One pack of five sticks is priced $21.99 while a pack of 10 retails for $38.99.
IRIE CBD Honey Sticks
Another awesome product infused with full spectrum cannabidiol is this IRIE CBD honey sticks. It is made from sustainably grown hemp oil, terpene-rich and non-psychoactive. Individual stick contains 10mg of CBD and retails for $12 per 5 pack.
Get your daily boost of cannabidiol with these portable and handy honey sticks. By mixing with your favorite beverage or sipping the liquid, you can instantly feel relieved from any body pain.
Counterfeit Cannabis Products Permeating in Saskatchewan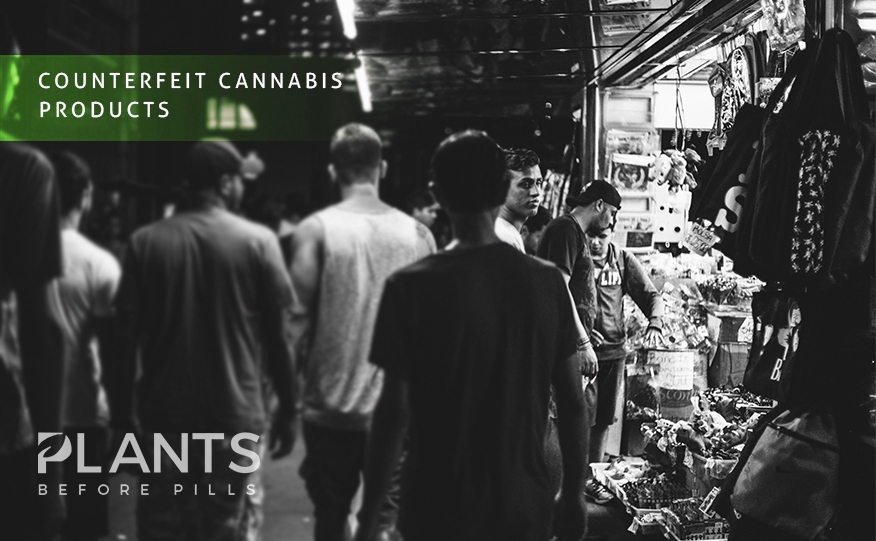 Counterfeit cannabis products bearing symbols resembling the Health Canada labels are invading the market in Saskatchewan, CBC reports. Several physical and online stores have been found selling these fake items.
The symbol that indicates official certifications from Health Canada shows the letters THC and an outline of a cannabis leaf inside a red octagon. While this logo is exclusive only for legal marijuana products, some illicit products are found carrying this symbol.
Products with Health Canada logos are tested by the organization for quality assurance and compliance. The standardized symbol also indicates that the product contains THC that is more than the standard 10 micrograms per gram.
The attempt to disguise counterfeit marijuana as legitimate consumer goods can lead to customers making illegal transactions. This can lead to serious legal and health repercussions.
According to Prairie Records assistant manager Chase Ruttig, he discovered the existence of these fake products when a customer carried one inside the shop. Ruttig notes that the packaging of the illicit item is extremely similar to legitimate ones. However, these items lack the right information present in legal goods.
Essential details placed on the packages of authentic products include a lot number and the dosage of cannabinoids (CBD and THC) present in the product.
The similarity of both types of products can cause "a lot of confusion" about stores that sell legitimate cannabis, says Ruttig. Customers may have difficulty distinguishing the right product to get.
David Morris, the spokesperson of Saskatchewan Liquor and Gaming Authority (SLGA), said that the Authority has been informed of the existence of the falsified labels. SLGA and Health Canada is now urging cannabis users to purchase legal products, which can be acquired only through authorized distributors.
Fake labels are seemingly easy to create as the standardized symbol is available for download at the Government of Canada website. Different file formats are available in the page, along with the codes used for the logo's colors.
Consumers are encouraged to check for legitimate labelling including the lot number, health warnings and dosage information.
Meanwhile, Health Canada released a statement indicating that federally licensed dispensaries and sellers under the Cannabis Act are the only legitimate sources of legal cannabis. For a list of licensed cultivators, processors and sellers of marijuana, visit Health Canada. The regulatory body also provided a list of sellers who are authorized to sell cannabis seeds and plants.
3 New CBD Beauty Products to Look Out For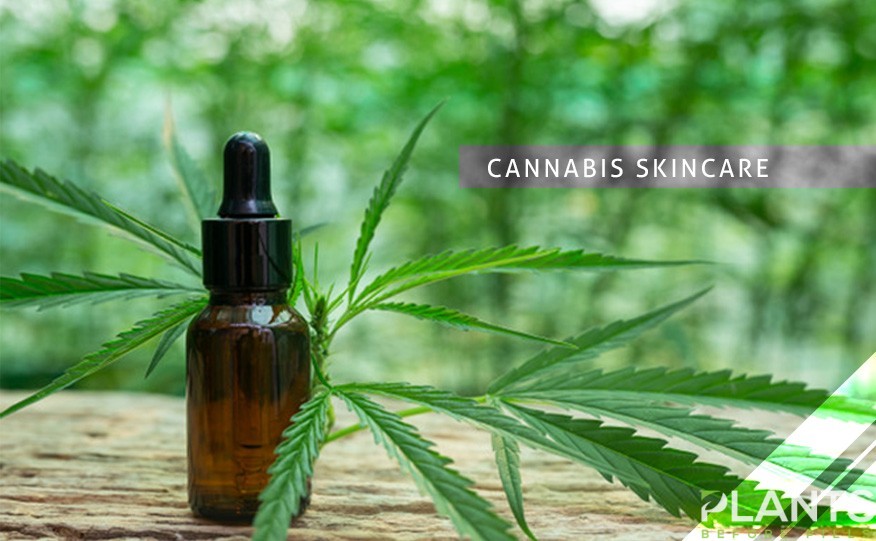 The legalizations of cannabis and CBD oil products in various states and countries have paved the way for cannabis products to come in all shapes and sizes. As a matter of fact, there are numerous product launches around the globe. From the beauty to the pharmaceutical sector, it seems that this plant is just about everywhere you look.
According to a cannabis news released by Business Insider, the economic boom in the marijuana industry is slated to reach $77 billion by 2022. Even millennials and respectable personalities have jumped on board the cannabis train.
With more and more companies launching their products in the market, it can be overwhelming where to look and to find new products to try. With an extensive list of brands and companies launching their products, we have compiled this list to help direct you to some of the hottest, newest, and most worthy cannabis products you can get your hands on today.
Abercrombie & Fitch CBD Beauty Products
Famous lifestyle and teen retail store, Abercrombie & Fitch, will be venturing out into the world of CBD. According to news sites, the apparel brand will sell CBD-infused products from the Green Growth Brands' Seventh Sense Botanical Therapy line. This includes lotions, lip balms, sugar scrubs being marketed in more than 160 stores nationwide.
While this brand and product line isn't technically new, the partnership of Green Growth Brand with Abercrombie & Fitch certainly is. The fashion apparel company initially had a test run with GGB, with the retail giant selling the latter's Seventh Sense Botanical Therapy line in 10 locations. Now that it has officially launched nationwide, you can easily get your skincare fix in a store near you.
Nyx Professional Makeup – Bare With Me Cannabis Sativa Seed Oil Collection
The cosmetics giant has, once again, made waves in the beauty and cannabis industry just recently. The company, known for its affordable makeup line, launched its Bare With Me Cannabis Sativa Seed Oil Collection.
The skincare line is not made from CBD oil. Rather, it is made with hemp oil for skin, ensuring natural moisturizing factors that help provide users with soothed and well-conditioned skin. If you are a beauty enthusiast, you'll find yourself itching to get your hands on these products. To help prep your skin and make it dewy all day long, you should try the Radiant Perfecting Primer for just $15. But if you want natural blows that are still on fleek, you should definitely get the Brow Setter for just $7.
Tata Harper CBD Body Oil
Tata Harper is best known for its natural skincare line that focuses on anti-aging. In fact, it highlights its use of natural and organic ingredients across its line. One of the newest CBD oil products to be launched in the country is Tata Harper's body oil called Liquid Bliss, which has just reached the market last June 21 for select Allure readers. On June 28, the company will be launching the Liquid Bliss to the public.
With CBD oil known for its soothing, calming, and anti-inflammatory properties, people will surely be clamouring for this product. If you happen to snag a bottle from the limited release, you can use this to relieve your sore muscles and calm your skin all summer long. Despite the hefty price tag, you can certainly get your money's worth from its sizeable content.
Jumpstart your way to a fun and exciting summer by taking care of your skin. With these 3 new cannabis skincare product releases, you can protect your skin while having fun under the sun.