Why Smoking a Joint is Better Than a Cigarette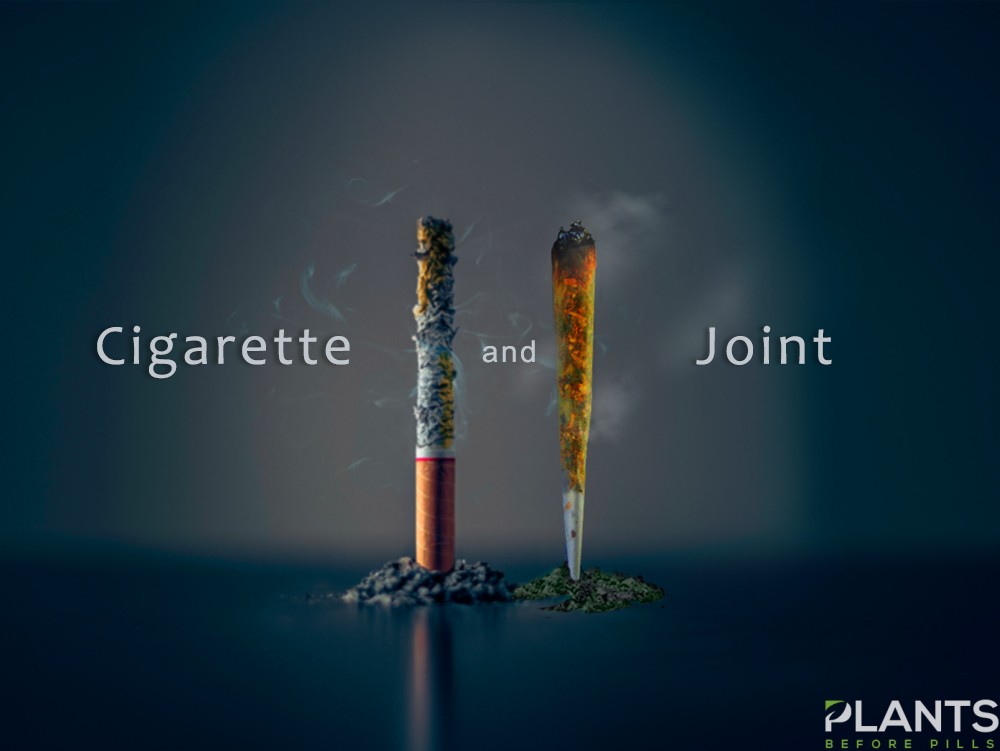 Over the years, numerous individuals around the world have developed lung problems. According to a study conducted by the American Lung Association, smoking cigarettes is seen as the root cause of lung cancer. Ninety percent of lung cancer cases can be attributed to smoking cigarettes alone. Even non-smokers are affected by smoking, as second-hand smoke puts them at risk of the same health concerns as the smokers.
Due to the harm caused by traditional tobacco smoking, it is important to find a more suitable alternative, and one of the more obvious choices in the industry is partaking in a joint. Marijuana, otherwise called cannabis, has recently been legalized in some states for recreational use, while some states also recognize it as part of their medical treatment.
Many detractors would argue that smoking pot is just the same as smoking the traditional tobacco cigarette, if not more harmful. However, not only is this a misconception, but this belief has also been proven to be false.
Unwanted Effects of Tobacco Cigarette Smoke
The smell of traditional tobacco can be unpleasant to non-smokers. Not only does it emit an unpleasant smell, but it can also pose health risks to everyone inhaling the smoke, even second-hand. Based on a study conducted by the Centers for Disease Control and Prevention (CDC), tobacco smoke can do more than just harm the lungs.
Regularly inhaling tobacco cigarette smoke can affect almost every organ in the body. It has even been said to cause more than 480,000 deaths each year. Aside from lung cancer, tobacco cigarette smoke can also cause blood clots and significant damage to the blood vessels.
This tobacco cigarette smoke also affects cardiovascular health, leading to an increased risk of coronary heart disease, stroke, and overall heart failure. Moreover, it can affect bone health and may even lead to loss of teeth!
Women who are regular smokers tend to experience difficulties in bearing children, and it can affect the fertility and sperm count of men. Some stillbirths and low birth weights have been attributed to cigarette smoke inhalation.
Benefits of Smoking a Joint
According to the Journal of the American Medical Association, smoking a joint a day for up to seven years does not affect the overall function of the lungs. In fact, occasional pot smokers who participated in the study found that their lung function actually improved. Compared to regular tobacco use which can cause pulmonary damage, marijuana can be seen as a great and viable alternative with significantly less damage being caused to the body.
Aside from having no adverse side effects, cannabis can aid in the treatment of an array of conditions. Numerous studies show that this so-called wonder plant has managed to alleviate the chronic pain of many individuals and further studies show that cannabis can be a potential source of treatment for PTSD and even substance use disorders. With its ability to calm and induce a state of calm, users will surely get the peace of mind they deserve.
More than using CBD Oil for chronic pain, anxiety, and the like, smoking marijuana has also been found to help treat the symptoms of cancer. Rather than cause it, the inhalation of this plant can ease neuropathic pain. In many instances, it can even improve the diet and food intake of patients. When taken with prescribed medication, it can produce some profound effects on the body.
To minimize the risks of these health concerns brought on by tobacco cigarettes, why not try a joint instead? Not only does it have the ability to relax you, but it can also bring relief to some of your pains.
4 Tips for Buying Cannabis Products Online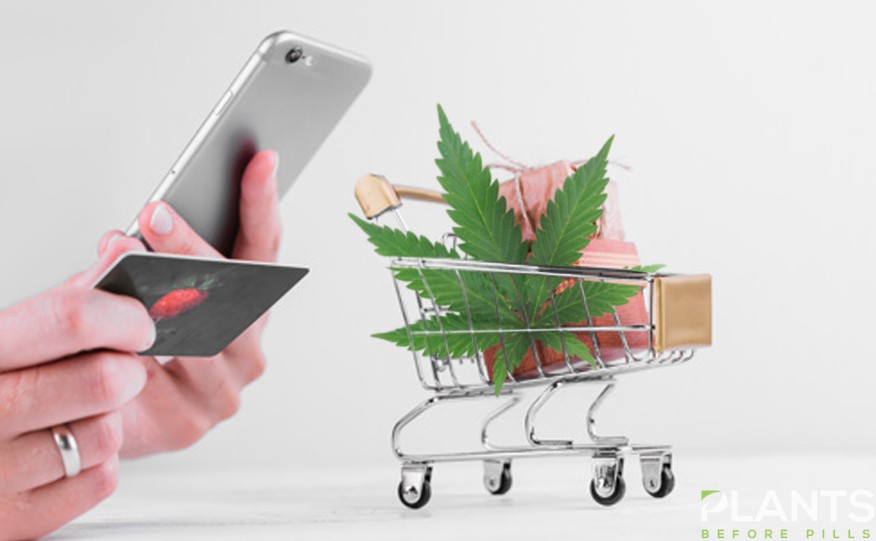 In this highly technological age, many things can be done online and including buying cannabis products. With the rise of delivery and online marketplaces, you definitely have a lot of more convenient options to get your hands on your favorite plant. For first time users of cannabis products, it is advisable for you to know the common marijuana terms in dispensaries and online shopping.  But before you hit that "Place Order" button, keep in mind the legality of the cannabis in your state. Currently, there are still some places in the US where both the medical and recreational marijuana is prohibited.
Helpful tips for buying cannabis products online
Determine the Best Cannabis Product
Before you go and buy cannabis products for medical or even recreational purposes, you want to make sure that you know the right product that can give you your desired effects. You can do this by simply listing down the types of results you want and those that you do not want. This will help you eliminate the kinds of products that you might not like and those that are perfect for your needs and preferences.
For example, you are looking for a potent product that can give you an energetic and more focused experience. You can check out items that have high CBD content. However, if you are into a more euphoric and laidback experience, then those with high levels of THC is perfect for you.
If you are not sure what type of item will give you the effect you are looking for, then you can always send an inquiry to the online shop. Receiving a response from them is a plus as it shows that they attend to their potential customers' questions.
Consider CBD Oil for Versatility
One of the hottest cannabis products today is CBD oil as many of the medicinal and beneficial effects of the plant is attributed to this cannabidiol. CBD is the chemical compound in the cannabis plant that is known for its medical properties.
This product is perfect for those looking to get the full benefits of the CBD while ensuring that the item can be used for many purposes. You can use it for cooking, mix it with beverages such as coffee and mocktails, and incorporate it in your cookie or brownie recipes. You can even make a cup of tea infused with CBD and topped with your other favorite herbs.
Make Sure that the Company is Legit
Lastly, you want to make sure that you get your supply from legitimate cannabis retailers. By doing so, you can rest assured that the products you will get is safe and regulation compliant. Before buying, make sure to do your research about the company. Find whatever you can find out the seller including company details, articles in which it is featured and other similar information. Moreover, stick to ones with positive reviews, as this means that other customers have tried their products and they vouched for the items.
Look for a Platform that Offers Convenience
Now, you may have found a legit company with legit products. Another thing you need to consider is the convenience of the transaction. Does the platform allow online payments? How about refunds and returns? This way, you can confidently pay for the item and be protected if you are not satisfied with the product.
You also need to consider delivery logistics. Will the company deliver the product right at your doorstep? Will the item be shipped in a discreet and protected packaging? This is important to ensure that you will receive your order in pristine condition without worries about prying eyes snooping on your package.
Now that you know the most important things about buying cannabis products online, you can definitely include these items in your online shopping list. This way, you just have to sit back and relax in the comfort of your home and wait for your cannabis item to arrive.
Lung Illness Linked to High Level of Vitamin E in Vaping Products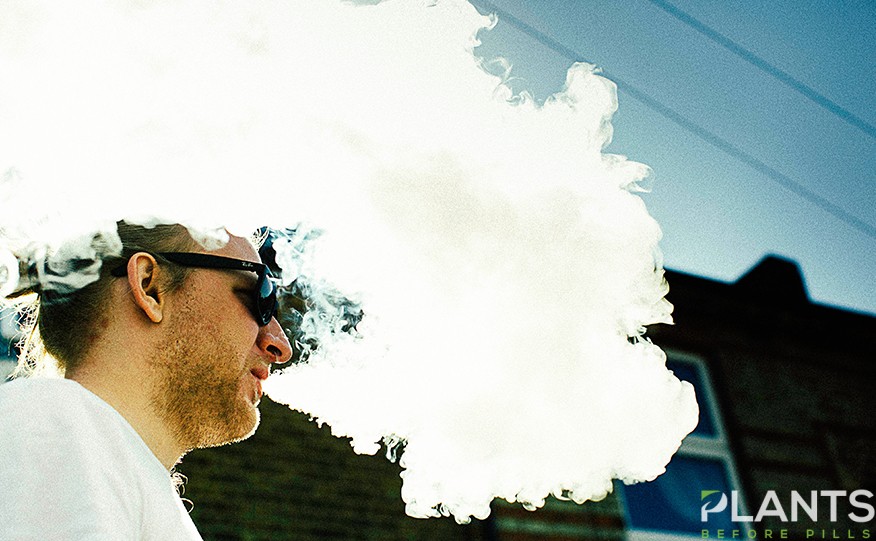 Mysterious vaping illness claimed a second life just recently in the state of Oregon. However, authorities believe that this marijuana-linked subject has now affected more than 200 individuals across 25 states.
According to the New York Health Department revealed the lung disease was connected to cannabis e-cigarette products on the market. Based on the finding of the New York Health Department, marijuana vaping products contained high levels of vitamin E. Individuals who used these vaping materials reportedly encountered pulmonary illness.
Two deaths have resulted from these vaping products purchased at legal dispensaries in the country, states the Independent. The first death was reported by the Illinois Department of Public Health. Despite investigating the issue, officials from the Oregon Health Authority say that they are still unaware of the deaths that affected these individuals.
In total, 215 cases of vaping-related diseases have been assessed all over the 25 states. Following this, the Centers for Disease Control and Prevention alongside the Food and Drug Administration decided to further investigate these cases.
34 of these cases occurred in New York, with users saying they smoked a variety of vaping products. However, only marijuana-based e-cigarette products yielded results that showed high levels of vitamin E acetate. CNBC states that vitamin E acetate should not legally be mixed or added with other marijuana vaping components.
While vitamin E has no known implications or repercussion when directly applied on the skin or taken as a supplement, experts are still studying its effect when smoked or inhaled by the user. The oil which vitamin E acetate is derived from could coat the lungs of the user.
Although results of the ongoing investigations remain inconclusive, the American Vaping Association released a statement saying illegal vape pens which contained THC, the compound that gives vapers and marijuana users its high, are the ones to blame.
As a precaution, the Health Department of New York issued an advisory last August 2019. This notice urged health care providers to look for symptoms that indicate illnesses including coughing, shortness of breath, fever, fatigue, and weight loss.
In line with the numerous health-related concerns and severe respiratory illnesses relating to marijuana, states have started issuing warnings one by one. For one, CNBC reports that Michigan already banned flavored e-cigarette products.
Likewise, Senator Ron Wyden from the state of Oregon disclosed he plans on introducing taxation on e-cigarette products. Wyden hopes to discourage both the youth and adults from smoking and or vaping these products, especially when these have serious health implications.
BevCanna Gains License, Follows Success of Cannabis Goods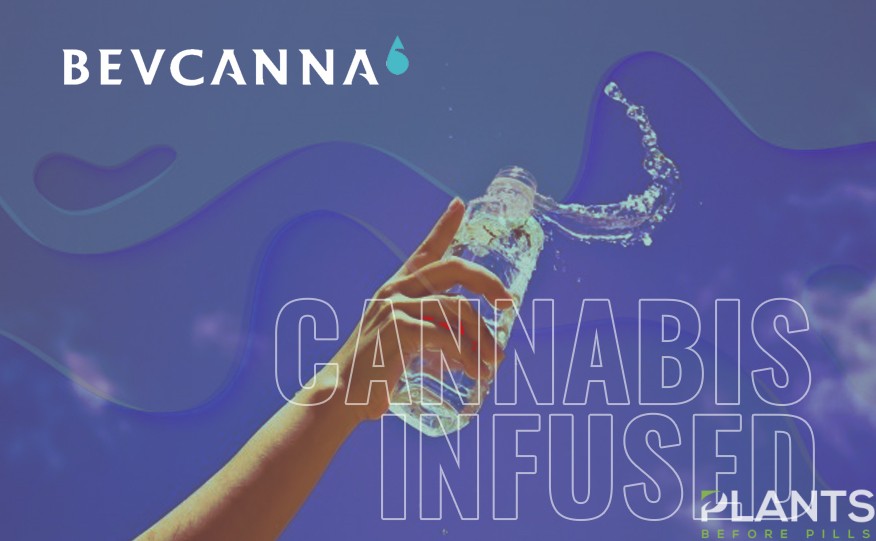 BevCanna Enterprises Inc., a cannabis startup company based in Vancouver, British Columbia, was recently awarded the Health Canada Cannabis Research License. The license was awarded only days after the company's initial success in launching its own line of cannabis beverages to the public.
This is the second license awarded to the company, with the first being awarded earlier in June 2019. Apart from the research licensing, the cannabis firm also attained the Industrial Hemp Cultivation License.
In the company's press release, BevCanna mentions that the awarded research license allows the firm to proceed with their development and research processes, "such as SOP development, stability testing, sensory evaluation and quality assurance for house brands and white label clients." The research will be spearheaded by chief commercialization officer of the company, Emma Andrews, alongside the Quality Assurance and Production Team of the company.
The company's research license award is linked to their study, with research focusing on the "Stability and Homogeneity of Water Soluble Cannabinoid Infusions in Water Based Beverages." The series of trials will focus on studying the brands launched under the company, namely Anarchist Mountain Beverages and Grüv Beverages.
According to Financial Post, the company's line of Grüv Beverages focuses on providing the public with cannabis-infused iced tea drinks, with flavors such as ginger mint herbal iced tea and matcha green iced tea taking center stage. The drinks are laced with a 1:1 ratio of THC and CBD to "provide consumers with a mild, yet effective cannabis experiences," says Andrews. In total, a single serving of 375-ml of cannabis-infused iced tea contains 5 milligrams of THC and 5 milligrams of CBD.
Further testing and research studies will be conducted in the business' HACCP-certified bottling facility located near Bridesville, British Columbia. The facility houses 40,000 square feet of land, boasting of its spring water aquifer.
Andrews finds the alkaline spring water aquifer essential to creating their line, as stated in the press release. In addition to their facility, Andrews notes that they "have unmatched assets and expertise… that will allow us to achieve a speed to market advantage."
The facility will focus its efforts towards testing cannabinoid infusion equipment, as well as improving dosages as it eyes widespread expansion and distribution both in the country and in the United States. BevCanna is slated to enter the commercial market come 2020. However, the business intends to introduce its products to the Canadian market this October 2019.