Vape Pens – Are They Safe to Use?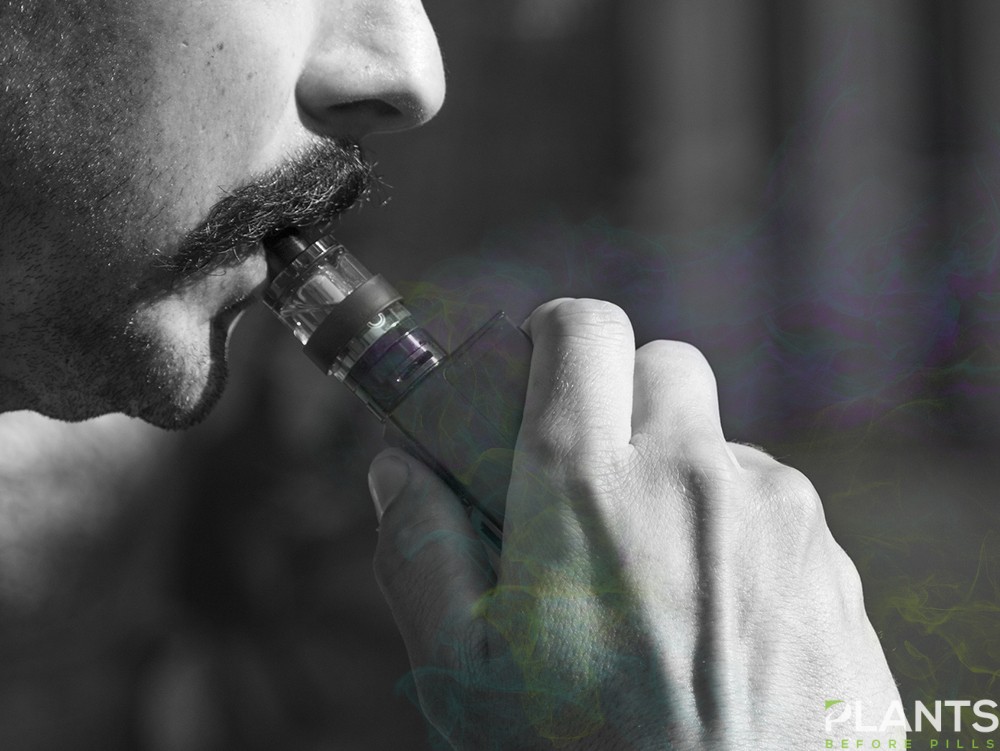 Consuming marijuana is becoming more and more mainstream which has led to more inventive delivery methods to replace the good old practice of smoking cannabis. In deciding whether vape pens offer a safer method to consume cannabis, it is important to review the benefits of vaping compared to smoking:
Smoke-Free
Perhaps the most obvious difference between smoking and vaping cannabis is the amount of smoke (or lack thereof) produced. Smoking involves rolling dried buds and leaves and then burning them resulting in smoke that can cause harm to your lungs. It can also affect the health of other people who may be inhaling your second-hand smoke. Vaping allows you to be more conscious of your health and the health of those around you.
Vaping does not produce smoke. Ordinary vapes and juices release clouds. You might be thinking: is this safer? The answer is yes. With CBD Vape Oil extracted from this plant, the resulting cloud is more like steam, which is incredibly thin and dissipates quickly. In fact, research shows that vapor does not contain the carcinogens, or the toxins usually found in cigarette smoke.
Offers Discretion
While there have been major developments in the legalization of marijuana in the United States, it cannot be denied that there is still a certain stigma held about the herb. If you want to avoid getting odd looks from random strangers or even your friends, vaping is a viable option. You can inhale cannabis and cannabinoid extracts without attracting unwanted attention, especially as vaping tobacco e-liquid is a common sight nowadays.
Aside from blending in, cannabis vapor is not as pungent as tobacco smoke. Moreover, it does not have the same distinctive smell as marijuana smoke, making it more acceptable for non-smokers. In fact, there is minimal chance that others will notice you consuming this herb when you vape instead of smoke.
Vape Pens are more Effective
Another reason why vaping is preferred by many is that it does not involve combustion. Aside from being healthier, vaporizing the bud is better because it does not reduce the potency of your cannabinoids. This way, you do not have to inhale more, prolonging the use of your marijuana bud or oil. Bear in mind that this might take longer to take effect as compared to smoking, so make sure to wait for a little while before inhaling more.
Some Tips for Maintaining Your Vape Pen
To make sure that your pen works flawlessly and safely, you need to keep your device in tip-top shape. This minimizes any possibility of issues while allowing you to enjoy your vape pen for longer.
• Clean Regularly
The key to maintaining your device is to keep it clean. When you use oil, there is a chance of residue sticking to your tank and regular cleaning will help remove this. You can do this simply by soaking your tank in soapy water or alcohol.
• Keep Spare Coils
Your coil is the component that heats the bud or the  tobacco e-liquid. Because of this, it can sometimes burn out, resulting in a burnt taste. Continuous use of a vape with a burnt coil can be bad for your device. To ensure that you can keep vaping even when your current one is burnt out, keep some spare coils to replace it.
• Replace CBD Vape Pen Parts When Needed
Vape tanks are usually made of glass, making them fragile especially when handled roughly. Should you notice cracks, replace your tank immediately. This way, you are not in danger of getting cut by broken glass while using your device.
Your safety should be your number one priority. By taking care of your vape device, you can safely inhale cannabis vapors with minimal risk.
A Beginner's Guide: Here's How You Can Enjoy CBD Oil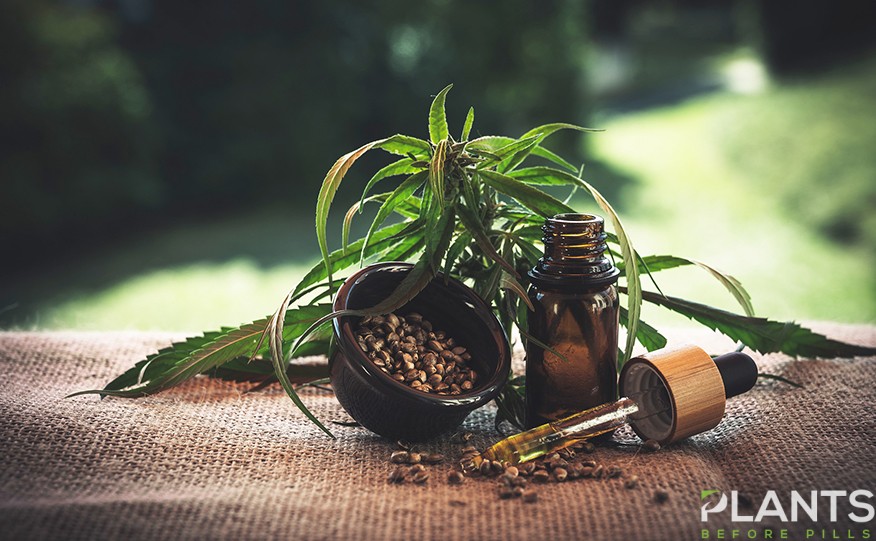 New to the CBD craze? For years, the image of cannabis went from being a lethal substance to a natural wellness alternative. With the discovery of cannabidiol's potential in treating many kinds of illnesses, it is no wonder that numerous CBD-infused items are now gaining undeniable popularity in the marketplace.
From oils, capsules, edibles, to topicals, there now comes a broad spectrum of CBD products that have risen against the ranks of other plant-based items.
If you're a newcomer to this incredible wellness phenomenon, chances are you're planning to start with a quick taste of CBD oil. To help you get the most out of your first cannabidiol experience, then here are 4 incredible ways to further enjoy CBD oil.
Ways to Reap the Benefits of CBD Oil
One of the best ways to enjoy your CBD oil is by vaping it. In fact, compared to other methods of consuming cannabidiol, vaping remains to be the quickest way to enjoy the oil's relaxing effects.
To start, you'll need to get a CBD vape pen, which works by vaporizing the oil and letting the user inhale the vapor. Since you're new to this practice, the best way to begin is to follow the "start low and go slow" rule, which will help you identify the right dose that suits your individual need.
People with respiratory problems, however, are not advised to choose this method as the smoke from the vaporizer may only worsen their asthma or allergy.
Through topical applications
If you're the type who doesn't vape or smoke but still wants to experience the benefits of cannabidiol, turning to topical items might be the best option. Unlike vaping, this method doesn't require the use of any special equipment.
To use, simply apply the CBD balm or ointment directly to your skin. Given cannabidiol's pain-relief and anti-inflammatory properties, using CBD topicals will help treat your sore muscles, migraines, and even acnes!
On the downside, since you are only applying the substance directly to your skin, this method is believed to provide the faintest CBD effects, and its relieving promises don't last longer compared to other methods.
Another way to enjoy your CBD oil is by mixing it with your food. Although there are already CBD-infused edibles available in the market, you can also try to create your own recipe by simply adding the right dose of CBD oil in your food.
To come up with a delectable treat, it is important to note that you must be careful with applying heat to your recipe since excessive temperatures can cause the oil to evaporate and lose potency. Just like in the case of vaping, it is also best to start with the smallest CBD dosage possible and see how it affects you.
Last but not the least is to consume CBD oil sublingually using tincture bottles. To briefly explain, this refers to glass bottles that come with droppers. To start, you can simply drip the CBD oil under your tongue using the tincture, hold it for about 30 seconds, and then swallow.
This method is known to provide a long-lasting effect to users and promises a quick calming result. However, some CBD tinctures may hold 60 to 70 percent of alcohol. So, if you're the type who doesn't like that, it's important to review the items you're going to purchased and see whether the product's label indicates the presence of alcohol or not.
Conclusion
Can't wait to have a taste of all the remarkable promises CBD suggest? Whether you want to inhale it, apply it, ingest it, or take it, there comes a lot of ways to enjoy the wonders of this natural compound.
Be sure to purchase premium CBD oil today and try for yourself which among these methods suits you best.
Here's Why CBD Oil Doesn't Work For You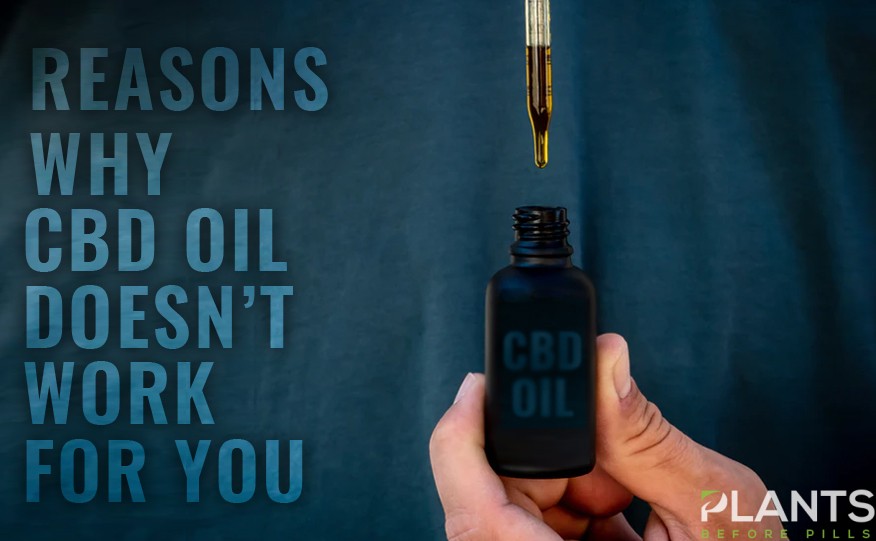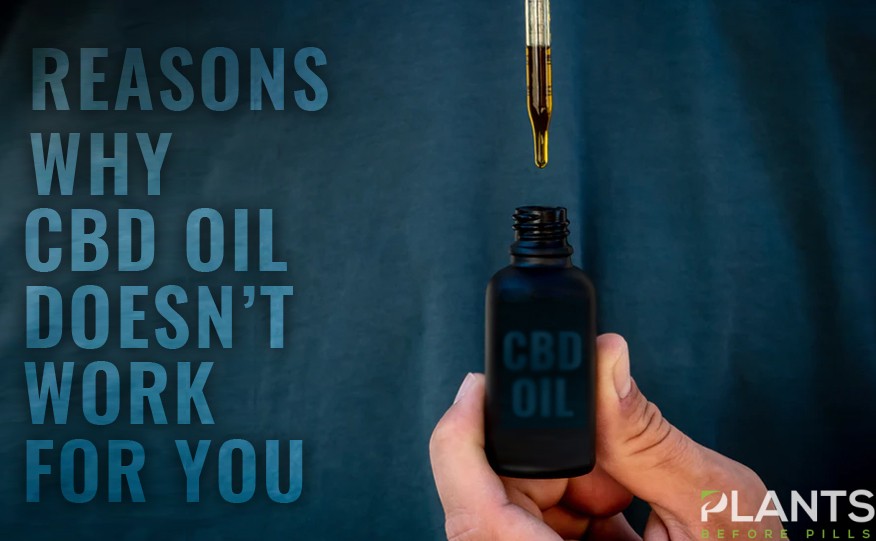 It is no secret that CBD has exploded into a global phenomenon. Given a good deal of health promises this natural supplement presents, it is no wonder that numerous CBD-infused items are being flocked by thousands of consumers worldwide. From its pain-relieving promises, anti-inflammatory properties, to anti-anxiety results, it is safe to say that CBD has swiftly taken up the world by storm.
However, just like any other health supplement, CBD isn't for everyone. Despite the rise of CBD as the leading product in the cannabis industry, there are people who aren't as satisfied as the rest of the CBD enthusiasts.
If you have tried CBD oil before but haven't felt the full potential of its promises, then here are some details that might help you know the real reasons why.
Read on.
Reasons Why CBD Oil Becomes Ineffective
You're Not Taking the Right CBD Dosage
If you've been taking CBD and still haven't felt its side effects, chances are you're taking the wrong dosage. Although everyone has the same chemical receptors, there is no universal CBD dosage. In fact, it can be tough to figure out how much CBD you should take. It usually requires time and experimentation to identify the right dosage that will suit your individual needs.
Generally, there are numerous factors that could dictate the right CBD dosage you should take. This includes your body type, your tolerance level, lifestyle, age, and even the intensity of your pain or discomfort. A person with more weight, for instance, will require a higher dose of CBD in order to experience its effects compared to lighter people.
Typically, people who weigh less than 130 lbs. are encouraged to take 11 mg or less of CBD to experience mild effects or 15 mg to 17 mg for stronger effects. Meanwhile, people who weigh more than 230 lbs. are advised to take on 23 mg or less of CBD to experience its mild effects or 31 mg to 45 mg for stronger results.
Another factor that may affect your ideal CBD dosage is your tolerance level. Similar to alcohol intake, people may build up a tolerance to CBD when too much of it is taken at the beginning of one's CBD journey. Once you've built up a high tolerance, you are likely to feel less of cannabidiol's effects over time.
The CBD Oil You Purchased is Inferior
Aside from the dosage, the brand or source of the CBD oil you're taking also plays a significant role in determining its effect on your body.
As explained by Dr. Elaine Burns, founder of the Southwest Medical Marijuana Evaluation Centers in Phoenix, is not able to experience the full effects of CBD might stem from two reasons: the product is inferior, or the dosage is off.
"There is plenty of science behind CBD oil," Dr. Burns told Popsugar. "If it isn't working for someone, it is either low-quality or the dosing is incorrect. Usually, it's a combination of both."
With the rise of CBD's popularity in the marketplace, it is natural that hundreds of CBD products are now available both online and offline. Since CBD products are not yet approved by the Food and Drug Administration (FDA), some companies might take advantage of it and create low-quality CBD items that are to be sold in the market.
Coming from this, it is important to always check whether the CBD product you're eyeing is from a reputable source. As listed by Healthline, there are many ways to ensure that the product you're purchasing is true of high-quality. One way is to see this is by checking whether the product's label indicates third-party lab testings. The other is by picking an item from well-established brands by searching through the net or reading consumer reviews.
You've Been Victimized by False CBD Claims
Another reason why you may not be experiencing the promises of CBD is that the product you have purchased doesn't possess what its advertisement claims. In the CBD world, many companies are likely to use unfounded claims or false labels to promote their products.
As stated earlier, since CBD products haven't been approved by the FDA yet, there is no definitive restrictions or guidelines regarding the production and sale of these items. As a result, some shady companies turn to false advertising to capitalize on the popularity of CBD.
Among the most common examples of false advertisements some CBD manufacturers commit is the promise of high cannabinoid content even if their products only have low levels. As a result, many consumers are tricked to think that CBD doesn't work for them despite taking products with high cannabinoid content.
You Haven't Been Using It Long Enough
Similar to other types of medicines, CBD doesn't promise a quick fix and might require some time before being absorbed by the body. Depending on several factors, such as lifestyle, or method of consumption, it may take a longer time for some people to experience the effects of CBD. Due to these, some individuals may feel the results right away even with low doses, while others might need higher doses or longer use before experiencing the promises of the natural compound.
"Even though some consumers have quick success, this is a dietary supplement," said Joel Stanley, co-founder, and chairman of CW Hemp, in an interview with Popsugar. "It takes time for some of us to experience something as simple as balance in our body. Balance can appear in very different ways for different people. Also, it's important to follow the manufacturer's instructions on the label."
If you haven't experienced the effects of CBD yet after consuming cannabidiol-infused products for a week or to, try to give it more time to accumulate and do its effect on your body. For better results, continue your CBD regimen for about a few weeks or months. If there remain to be no substantial changes, then it's time to finally let it go.
Of course, at the end of the day, although CBD now stands as one of the most in-demand medical supplements in the market, it doesn't promise to have the same delightful effects on everyone.
Depending on different factors, such as your metabolism, biochemistry, or even genetics, you may find out that CBD isn't just right for you.
In fact, in 2017, a professor of clinical psychiatry identified over 6,000 people to have rare genetic variants in the core endocannabinoid system genes CNR1, CNR2, DAGLA, MGLL and FAAH, which help their bodies produce more endocannabinoids compared to the rest of the human population.
In such case, people who have that genetic mutation might not experience any difference when taking CBD. This is because their bodies already have extra endocannabinoids that make them feel more relaxed and calm even without the need to take CBD-infused products.
If you're one of them, taking CBD oil and other related items might not provide you any noticeable changes. However, if you're still in doubt, you can still talk with your doctor to see if there could be other factors that might be affecting your overall CBD journey.
Conclusion
Over the years, CBD has turned from an off-limit substance to a wellness wonder. Promising numerous health benefits, such as pain relief, anti-anxiety, and anti-inflammatory, it is no surprise that CBD's popularity continues to grow and expand.
As you try and experiment with the different methods and strategies to get the most out of this natural compound, be sure to check out this list and see for yourself the real reason why CBD isn't working for you.
Don't give up just yet! With the right product, dose, and routine, you are sure to enjoy the many perks that come with this wonderful natural supplement.
Curious to know more? Don't hesitate to consult your physician today!
What You Need to Know About Cannabis Vodka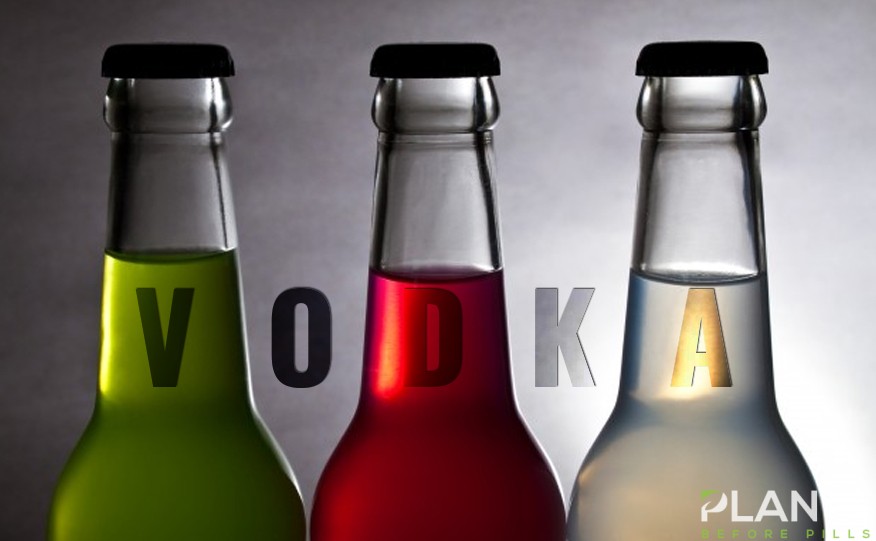 With the continually rising popularity of cannabis, more and more infused products are emerging in the market. You can find marijuana-infused chocolates, gummies, sodas and even beers.
Of course, hard liquor will not be left behind when it comes to getting with the current trends. The development of cannabis vodka is getting the attention of enthusiasts and curious individuals alike. If you are one of these people, here's what you should know about this unique blend.
Is Cannabis Vodka Safe?
Perhaps the most pressing question before consuming cannabis vodka is whether it is safe to take. One important thing to note is that the plant contains a variety of chemical compounds, with cannabidiol (CBD) and tetrahydrocannabinol (THC) taking the lead. When isolated, these two cannabinoids have different effects.
So, when discussing whether is it safe to mix cannabis with alcohol, it is necessary to determine whether you are going to mix both CBD and THC, or only one cannabinoid with alcohol.
According to experts, mixing THC's euphoric and psychoactive effects with the stimulating and sedating effects of alcohol can be dangerous. This can lead to impaired judgment, motor skills and cognitive functions, which can result in accidents and even death.
On the other hand, CBD stimulates cognition, brings a relaxed feeling and improves your mood. When mixed with alcohol in moderate amounts, drinkers can reduce the negative effects of the beverage because of the medicinal effects of the cannabinoid.
Many Brands Contain Minimal THC
If you are interested in trying out cannabis vodka, you will be glad to know that you can buy a bottle of the Russian drink that is already infused with marijuana. One of your options is Humboldt's Finest. Developed by Humboldt Distillery, this beverage contains only 0.3% THC which is not enough to give the psychoactive effect of the cannabinoid. According to the distillery's owner, the drink has the notable herbal taste of the plant.
You can also consider trying out Weedka, which is crafted using natural marijuana terpenes. This gives the drink the natural flavor and aroma of the plant without any of the effects it gives. It does not have any trace of THC, making it easily accessible. When you choose Weedka, you are drinking cannabis oil (without THC, of course) extremely diluted with vodka, giving you an authentic experience.
You Can Make Your Own Cannabis Vodka with CBD Oil
Cannabis Vodka can be expensive, especially as these are special blends. If you are looking for a more budget-friendly alternative, you might want to try to make one using CBD hemp oil. You just need to place a few drops of the oil into a serving of your favorite vodka or vodka-based drink.
Keep in mind that the compound affects individuals differently, so make sure to take it easy. You can start with fewer drops and increase the dosage as you get familiar with the CBD cocktails. This is a great match for CBD edibles such as cookies, brownies and even full-blown dishes!
For adventurous individuals, it is possible to make your own infused drink using buds or leaves. Just make sure to get a strain that has extremely low levels of THC. You only need a double boiler, vodka, cannabis and a thermometer. Simply heat the vodka at the lowest setting, no more than 60C as alcohol can evaporate in high heat. Then place the buds and heat for 2 to 3 hours.
While satisfying your adventurous spirit is a great motivation to try cannabis vodka, safe and responsible consumption is always the best way to go. So, make sure to try this drink and enjoy the unique experience it has to offer while watching out for your health.