Vape Pens – Are They Safe to Use?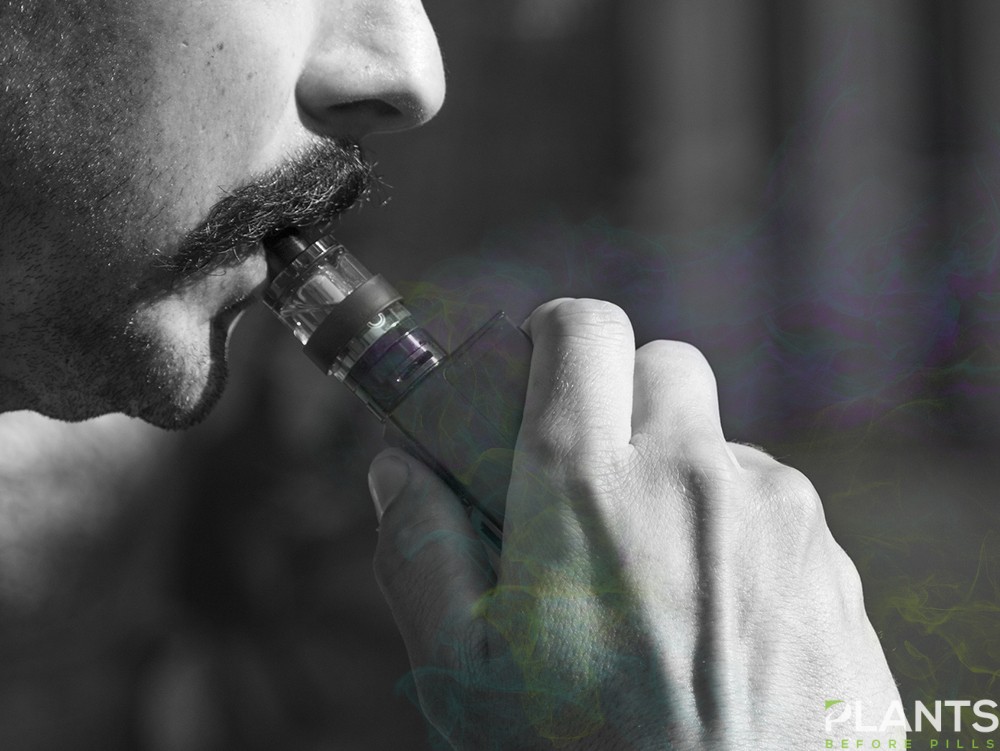 Consuming marijuana is becoming more and more mainstream which has led to more inventive delivery methods to replace the good old practice of smoking cannabis. In deciding whether vape pens offer a safer method to consume cannabis, it is important to review the benefits of vaping compared to smoking:
Smoke-Free
Perhaps the most obvious difference between smoking and vaping cannabis is the amount of smoke (or lack thereof) produced. Smoking involves rolling dried buds and leaves and then burning them resulting in smoke that can cause harm to your lungs. It can also affect the health of other people who may be inhaling your second-hand smoke. Vaping allows you to be more conscious of your health and the health of those around you.
Vaping does not produce smoke. Ordinary vapes and juices release clouds. You might be thinking: is this safer? The answer is yes. With CBD Vape Oil extracted from this plant, the resulting cloud is more like steam, which is incredibly thin and dissipates quickly. In fact, research shows that vapor does not contain the carcinogens, or the toxins usually found in cigarette smoke.
Offers Discretion
While there have been major developments in the legalization of marijuana in the United States, it cannot be denied that there is still a certain stigma held about the herb. If you want to avoid getting odd looks from random strangers or even your friends, vaping is a viable option. You can inhale cannabis and cannabinoid extracts without attracting unwanted attention, especially as vaping tobacco e-liquid is a common sight nowadays.
Aside from blending in, cannabis vapor is not as pungent as tobacco smoke. Moreover, it does not have the same distinctive smell as marijuana smoke, making it more acceptable for non-smokers. In fact, there is minimal chance that others will notice you consuming this herb when you vape instead of smoke.
Vape Pens are more Effective
Another reason why vaping is preferred by many is that it does not involve combustion. Aside from being healthier, vaporizing the bud is better because it does not reduce the potency of your cannabinoids. This way, you do not have to inhale more, prolonging the use of your marijuana bud or oil. Bear in mind that this might take longer to take effect as compared to smoking, so make sure to wait for a little while before inhaling more.
Some Tips for Maintaining Your Vape Pen
To make sure that your pen works flawlessly and safely, you need to keep your device in tip-top shape. This minimizes any possibility of issues while allowing you to enjoy your vape pen for longer.
• Clean Regularly
The key to maintaining your device is to keep it clean. When you use oil, there is a chance of residue sticking to your tank and regular cleaning will help remove this. You can do this simply by soaking your tank in soapy water or alcohol.
• Keep Spare Coils
Your coil is the component that heats the bud or the  tobacco e-liquid. Because of this, it can sometimes burn out, resulting in a burnt taste. Continuous use of a vape with a burnt coil can be bad for your device. To ensure that you can keep vaping even when your current one is burnt out, keep some spare coils to replace it.
• Replace CBD Vape Pen Parts When Needed
Vape tanks are usually made of glass, making them fragile especially when handled roughly. Should you notice cracks, replace your tank immediately. This way, you are not in danger of getting cut by broken glass while using your device.
Your safety should be your number one priority. By taking care of your vape device, you can safely inhale cannabis vapors with minimal risk.
5 CBD Gift Ideas to Give This Valentine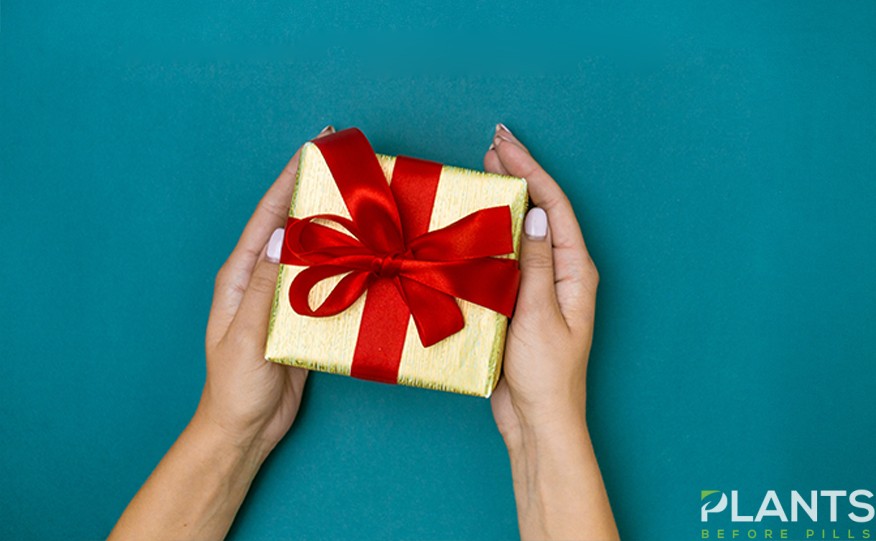 Stumped on what to give this valentine? Sure, while it's easy to settle for the classics, such as going for a bouquet of roses and a nice dinner date, it's never too late to think outside the box and try something new for a change.
Fortunately, with the rise of CBD in the modern market, you can now go through a broad variety of product selections to choose from. From edibles, self-care products, to a range of oil variants, expect that you will never run out of a good CBD-infused product to check out and give your loved one this Valentine.
To help you identify the best items to get, here is a brief rundown of the most in-demand CBD gift ideas on the market that are sure to make your Valentine even lovelier.
Read on.
CBD Gift Ideas this Valentine
Perhaps, we can all agree that no Valentine celebration could ever be complete without the presence of chocolates. However, in case you want to ditch the traditional and add something new to the equation, you can always turn to the now highly sought-after CBD-infused chocolates.
Aside from the taste factor, there comes a ton of benefits that come with eating CBD-infused treats. Basically, since both chocolate and CBD promise many health advantages for the human body, delivering a mixture of the two to your sweetheart will help improve his or her immune system and can even enliven the mood for a perfect Valentine celebration.
Let's admit it: If we were to recourse history, cannabis has long been considered as the ultimate aphrodisiac. To date, with the rise of CBD in popularity, different sensual enhancement oils that aim to get the most out of marijuana's natural arousal and excitement features are slowly storming the market.
If you're eyeing to spend some intimate and relaxing time with your partner this Valentine, turning to these CBD-infused sensual enhancement products could be the best bet you could have. To ensure that the event will turn out spectacularly, you can check out Foria Pleasure or the Dosist Arouse Vape Pen on your favorite CBD store today!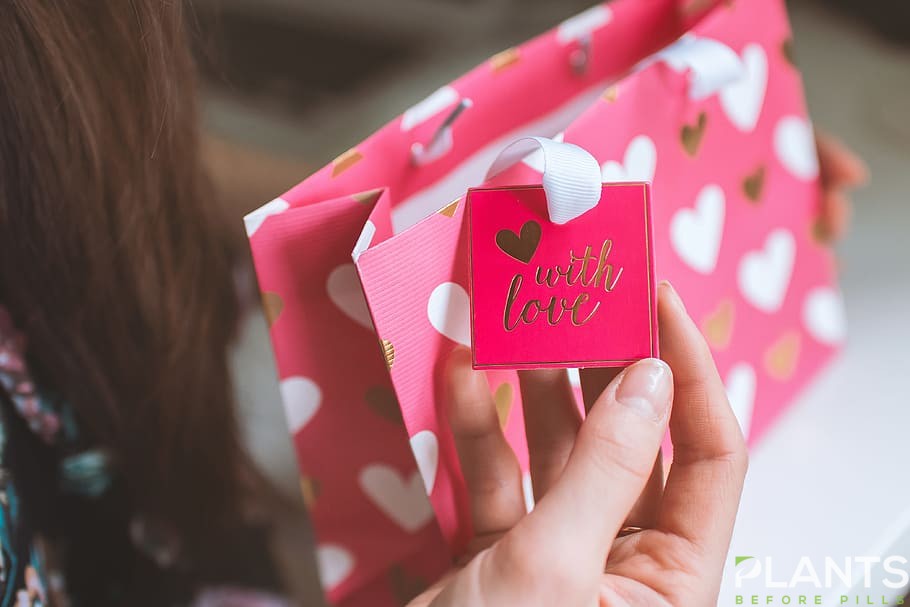 What better way to deliver your "Take care" message other than with a CBD self-care product? Generally, since cannabidiol is known to have anti-inflammatory features that help relieve sore muscles and boost relaxation, mixing the element with self-care products, such as lotions, suggests even more promising results.
Who knows, maybe you'll even get to use the product before getting intimate with your partner?
If you're lover isn't the type to make use of some CBD-infused lotions, you could always turn to CBD bath bombs instead. Promising nearly similar calming effects to comfort the weary body, CBD bath bombs come as another worthy gift to be given to your loved one this Valentine season.
Especially formulated to provide a luxurious and relaxing bath time to end a long, stressful day, CBD-infused bath bombs are sure to help regulate your partner's blood circulation, boost his or her immune system, soothe the muscles, provide mental clarity, and even give his or her skin a youthful glow.
Still can't decide on what product you should buy? If you're not that confident on the previously mentioned items, you can always choose to buy a CBD-infused perfume oil instead. Not only is this product the safest bet among the other items on the list (perfumes are perfumes!) but going for this also suggests tons of health benefits, such as anti-inflammatory effects and pain-relieving promises.
The Bottom Line
Ready to make this Valentine a day to remember? Ditch the usual practice and try on something different to spice up your celebration this year. From chocolates, oils, lotions, bath bombs, to perfumes, there comes a range of impressive CBD products that are sure to leave your partner wonderstruck this Valentine.
Check out these 5 items today!
CBD Oil for Heart Disease – Health Benefits of CBD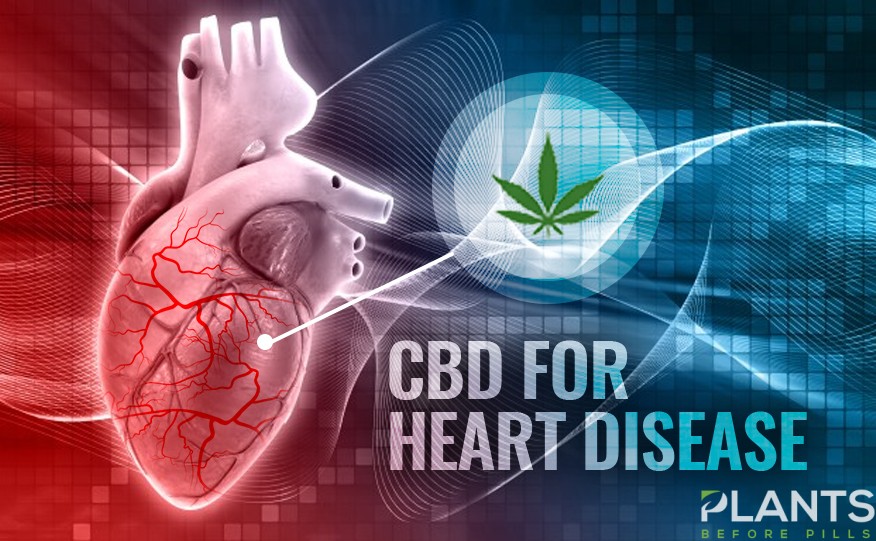 "I'm Sorry I've Got Bad News For You, You Have No Heart Problems". – Dr. Cox, Cardiologist in UNM
"The only thing we changed was CBD Oil" – Joshua Rivera, Owner of Pure CBD Selection, Inc.
A university student then, Joshua Rivera was taking up a degree in Social Behavioral Sciences, when his professor in health class asked everyone to give a presentation about a health book. The instructor said that nobody is allowed to do marijuana unless one speaks of the other properties of the plant. At this point, Joshua knows he will be going that road and discover CBD oil and all of its incredible benefits.
The following day, he spent time researching and found himself amazed by all the information about CBD benefits. Joshua Rivera reported to class a 10-minute presentation of what he found. Moving on in 2017, his mom Lisa Rivera suffered a heart condition, which is also the time when Joshua is about to leave for Spain to play professional basketball. Upon a series of tests, the doctors said that Lisa will need to take a number of medications and change her lifestyle and diet to recover.
One year has passed and Lisa was able to do things as ordered; changed her diet and diligently took her medicines. In addition, she also does a 4-hour schedule to monitor her blood sugar because she also suffers from diabetes. Things went by and his mom went on with this lifestyle until 2018 when she had another heart attack. This has been a huge surprise since she's been following the regimen religiously in the past years. Even the doctors are confused as her condition was monitored. Because of the heart attack, the doctors said Lisa will need to undergo a procedure called a stent, which places a stent to treats coronary and carotid arteries.
In this particular procedure, a slim tube with a flat balloon on its end will be threaded with a blood vessel to the tightened or blackened artery. Right after the stent was put to place, the balloon will inflate and the stent will be opened. The surgery went great but Lisa will need to stay at the hospital for monitoring and evaluation. At this time, Joshua suddenly remembered all the health benefits of CBD way back in health class. While he was in the hospital, he and other family members agreed to give her mom CBD without the doctor's knowledge. The hospital has cleared Lisa to go home and Joshua kept telling his mom to take CBD more.
Months have passed and the doctors kept changing her mom's medication because they could not understand why she was suddenly improving. Doctors kept changing the strength of the medications all the while Joshua allows his mom to take more CBD oil. From five different medications, Lisa was told to only take one, as she was continually improving. In a year, her blood work kept coming back better and better, then Lisa Rivera said the doctors were confused about why she was doing great. In three weeks, Lisa kept getting dizzy and fainted a few times.
Afterward, she went to the doctor and they had lower blood pressure medicine substantially. Joshua kept insisting that her mother should take more CBD oil.
On the first week of October 2019, Dr. Cox, a Cardiologist in UNM delivered the news and said, "I have bad news to report, you do not have any heart problems; your veins are clear, your heart is healthy, and you have no liquid in your heart anymore." Another doctor has verified the results. Right then, Lisa called her son Joshua to report the news. He said, "Hey mom, the only thing you changed from the first heart was the CBD oil, right? Lisa thought about her son's statement for a few days and said, "yeah, that is right".
After the good news, Lisa and Joshua gave glory and thanks to God for the good news. Finally, Lisa is free from any heart disease.
This is an excellent reminder that CBD does wonders and the family Rivera is witness to its greatness.
Joshua Rivera is currently running Pure CBD Selection, Inc., which is a CBD Company producing the same oil that he was giving to his mom. If you would like to see the CBD products that he was giving his mom, you can go to their website: https://www.purecbdselection.com.
We hope you have a wonderful rest of your day.
Science-Backed Health Benefits of CBD
A recent study has linked CBD with numerous benefits for the heart and also the circulatory system, including the capacity to lower high blood pressure.
High blood pressure is connected to greater risks of a variety of wellness problems, including stroke, cardiac arrest, and metabolic syndrome (https://www.ncbi.nlm.nih.gov/pmc/articles/PMC3699411/).
Research studies indicate that CBD may be able to assist with hypertension.
One recent research study dealt with nine healthy and balanced men with one dose of 600 mg of CBD oil and found it lowered resting high blood pressure compared to a sugar pill.
The same study additionally provided men with cardiovascular tests that usually enhance high blood pressure. Interestingly, the single dosage of CBD led the men to experience a smaller blood pressure rise than typical in feedback to these examinations (https://www.ncbi.nlm.nih.gov/pmc/articles/PMC5470879/).
Researchers have suggested that the tension- as well as anxiety-reducing properties of CBD are accountable for its capacity to aid reduced high blood pressure.
Furthermore, several animal studies have demonstrated that CBD might help reduce the swelling and cell death connected with cardiovascular disease as a result of its effective anti-oxidant and also stress-reducing residential properties.
For example, one research located that treatment with CBD minimized oxidative anxiety and also stopped heart damages in diabetic mice with heart problems (https://www.ncbi.nlm.nih.gov/pmc/articles/PMC3026637/).
Other Health Benefits of CBD
CBD has been researched for its role in dealing with a variety of wellness concerns aside from those described above.
Though even more research studies are required, CBD is believed to provide the following wellness advantages:
Antipsychotic impacts: Studies recommend that CBD might aid individuals with schizophrenia and also other mental disorders by minimizing psychotic signs (https://www.ncbi.nlm.nih.gov/pubmed/25667194).
Chemical abuse treatment: CBD has been revealed to modify circuits in the mind related to medication dependency. In rats, CBD has actually been revealed to reduce morphine dependence and heroin-seeking behavior (https://www.ncbi.nlm.nih.gov/pmc/articles/PMC4444130/).
Anti-tumor results: In test-tube and also animal researches, CBD has actually demonstrated anti-tumor results. In pets, it has been revealed to avoid the spread of breast, prostate, mind, colon, and also lung cancer cells (https://www.ncbi.nlm.nih.gov/pubmed/25916739).
Diabetic issues avoidance: In diabetic mice, therapy with CBD lowered the incidence of diabetes by 56% and also substantially minimized inflammation (https://www.ncbi.nlm.nih.gov/pubmed/16698671).
Any Negative effects of CBD?
Though CBD is typically well-tolerated and also took into consideration safe, it might cause adverse reactions in some people. Adverse effects noted in studies include (https://www.ncbi.nlm.nih.gov/pmc/articles/PMC5569602/):
Looseness of the bowels.
Modifications in cravings as well as weight.
Fatigue.
CBD is also recognized to connect with a number of drugs. Prior to you begin making use of CBD oil, review it with your physician to guarantee your safety and security as well as prevent potentially harmful communications (https://www.ncbi.nlm.nih.gov/pmc/articles/PMC4189631/).
This is specifically crucial if you take medicines or supplements that come with a "grapefruit caution." Both grapefruit and CBD disrupt cytochromes P450 (CYPs), a group of enzymes that are necessary to metabolic drug rate (https://www.liebertpub.com/doi/10.1089/can.2016.0034 ).
One research study executed on computer mice revealed that CBD-rich marijuana extracts have the potential to cause liver poisoning. However, some of the mice in the study were force-fed incredibly large doses of the extract (https://www.mdpi.com/1420-3049/24/9/1694/htm ).
Conclusion
Although CBD is typically taken into consideration risk-free, it can trigger negative responses like diarrhea and fatigue in some people. It might likewise hinder specific drugs.  Talk to your doctor first before taking CBD.
The Bottom Line
CBD oil has been researched for its prospective role in easing signs and symptoms of many typical health and wellness problems, consisting of anxiety, depression, acne, and also cardiovascular disease.
For those with cancer, it may even provide an all-natural choice for discomfort as well as a significant relief.
A study on the possible health and wellness advantages of CBD oil is ongoing, so brand-new therapeutic uses for this all-natural treatment make certain to be discovered.
Though there is much to be found out about the efficacy and safety and security of CBD, results from current studies suggest that CBD might supply a safe, effective all-natural treatment for many health problems.
Is CBD Legal? Hemp-derived CBD products (with less than 0.3 percent THC) are legal on the government level but are still prohibited under some state laws. Marijuana-derived CBD products are prohibited on the government degree. However, they are legal under some state laws. Check your state's laws and also those of anywhere you travel. Remember that nonprescription CBD products are not FDA-approved, as well as might be erroneously identified.
Cannabis and Weight Loss – What You Need to Know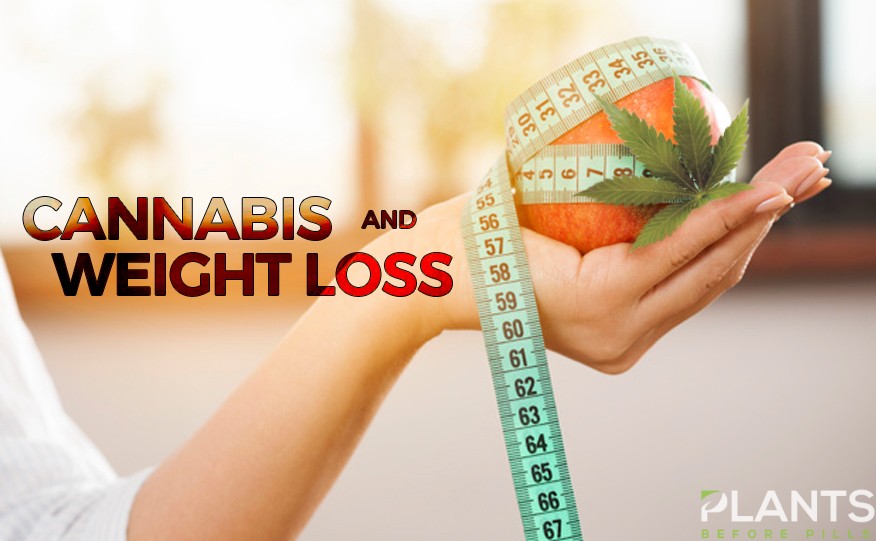 If we were to review the classic portrayal of marijuana users, it can be extracted that most of them are presented to be way thinner than the general population. In fact, it cannot be denied that using cannabis has long been associated with weight loss.
With this in mind, it is not surprising that many are wondering whether CBD, the compound found in cannabis that is currently conquering the modern market, promises the same result. Does it lead to weight loss, or does it contribute to weight gain?
If you're one among the many who are curious whether CBD could drive you towards your body goals, here is a brief summary of the latest discoveries about the relationship of CBD with body weight.
Read on.
What is CBD?
Cannabidiol, or CBD, is one of the many chemical compounds found in marijuana and hemp. Unlike THC, another compound found in the cannabis plant known to be its principal psychoactive constituent, CBD is a non-psychoactive compound. This means that consuming it won't get you the feeling of "high" associated with marijuana usage.
What Propelled the CBD Craze?
While CBD and THC share almost similar medical benefits, it is the former that is currently making waves in the global market given its non-psychoactive feature. This enables consumers to experience and enjoy the medical promises linked to cannabis without ending up in a "high" state that is usually accompanied by a high level of euphoria, slower perception of time, elevated heart rate, dehydration, or even mild visual and auditory hallucinations.
How Do You Use CBD?
Given the high demand for CBD in the global market, manufacturers have developed many possible ways on how to use the compound. Generally, there are 4 common ways to enjoy CBD. These include:
Similar to tobacco users, cannabis enthusiasts can consume CBD either by rolling a fine cannabis flower into a joint or using a vaporizer that has a cartridge containing CBD oil. Whatever the case, vaping or smoking CBD promises the quickest effects among all other options. This is because both practices allow the CBD to go directly into your bloodstream, making it quicker for the compound to reach your brain and deliver its calming effects.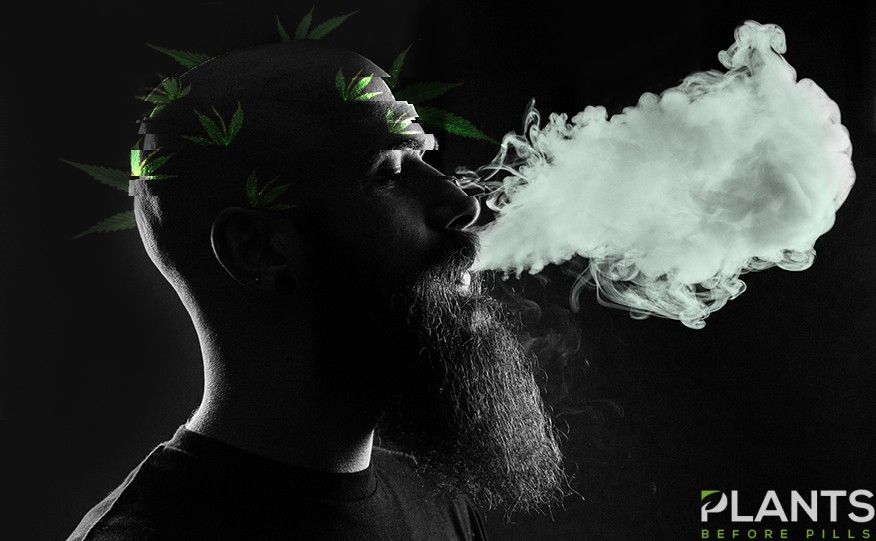 However, between the two, vaping CBD is commonly preferred over smoking cannabis. This is because the latter involve setting the joint on fire and inhaling everything that's burning, which contains carcinogens that can cause respiratory irritation. Moreover, since vaping CBD oil doesn't include the cannabis plant itself, the vapor produced comprises mostly cannabinoids, resulting to quicker and stronger effects.
If you're not a fan of vaping or smoking, you can still consume CBD and experience its therapeutic effects by turning to CBD-infused edibles. To date, there now comes a range of CBD edibles available in the market, including gummies, chocolates, brownies, to many more.
However, as opposed to vaping and smoking, taking CBD through edibles will require up to two hours for the effects to kick in. This is because eating CBD will lead the compound directly into your liver and digestive tract, resulting in the product to be partially broken down.
Generally, only about 20 to 30 per cent of CBD can be absorbed when you consume it orally through edibles.
Another option you might want to try is to experience the wonders of CBD via sublingual products. Generally, these could take on the form of sprays, pure cbd oil tinctures, or lozenges.
In this method, the user applies a few drops of the solution under the tongue and wait for the product to be absorbed.
Similar to vaping and smoking CBD, sublingually consuming cannabidiol promises users with faster results.
While some prefer to consume CBD, some also want to simply apply the compound directly to the skin. Since cannabidiol is known for its anti-inflammatory and pain-relieving properties, many tend to turn to the compound as a natural remedy for joint or muscle pain.
To date, many CBD topicals are now available for purchase, including CBD-infused lotions, balms, creams, salves, and transdermal patches.
Since the product won't enter the bloodstream, using topicals doesn't promise stronger therapeutic effects to users. However, it does offer relief from pain caused by inflammation of joints or muscles.
Marijuana and Weight Loss: How Are They Linked?
For years, the connection between marijuana usage and weight loss has been a hot topic in medical science. To date, while information about the subject remains to be inadequate, available studies have somewhat established a few important notes about it.
In 2011, for instance, a group of researchers has reviewed two representative epidemiologic surveys from the National Epidemiologic Survey on Alcohol and Related Conditions and the National Comorbidity Survey–Replication to evaluate the prevalence of obesity as a function of cannabis use. Basing on the results of the survey, which involved adults aged 18 years or older, the researchers had concluded that rates of obesity were higher among people who were not using marijuana over those who had consumed the compound at least 3 days a week.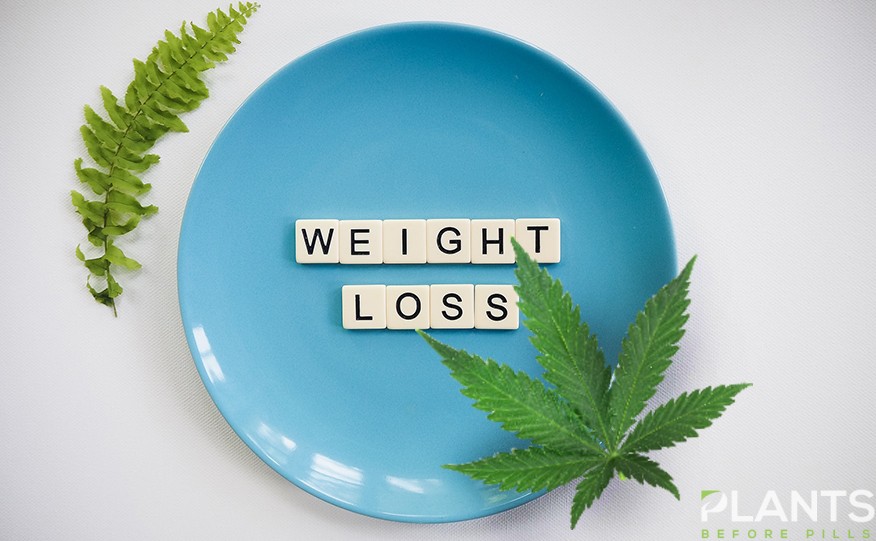 The results mirror an earlier study conducted in 2010, which aimed to examine the association between cannabis use and overweight/obesity in young adults by observing the frequency of cannabis use and body mass index (BMI) of 2566 young adults. In the said study, researchers were able to conclude that there is lower prevalence of overweight and obesity among young adults who use cannabis compared to those who don't.
The authors, however, noted that "further research is needed to examine the mechanism of this association."
CBD and Weight Loss: Weighing the Possible Connection
To date, as CBD continues its rise in popularity, many are concerned as to how it could affect a person's body weight. Since there is still little research about the correlation of marijuana with body loss, information about CBD's effect on body weight remain to be lacking as well.
However, since research on CBD's effect on the body continues to expand, some experts have a few theories on how CBD interacts with the body and result in weight loss. Among these theories include:
It promotes 'browning' of fat cells
In 2016, a study conducted by researchers from the Department of Biotechnology at Daegu University found that CBD has the ability to turn white fat (increases risk of heart disease, diabetes, etc.) into brown fat (can burn calories).
According to the study, CBD offers three major effects on fat stores in the body. These include stimulating genes and proteins involved in enhancing the breakdown of fat, increasing the number of mitochondria that results in improved ability to burn energy in the body, and minimizing the production of specific proteins involved in forming new fat cells in the body.
These discoveries had led the researchers to conclude CBD's potential as a possible agent in the treatment of obesity.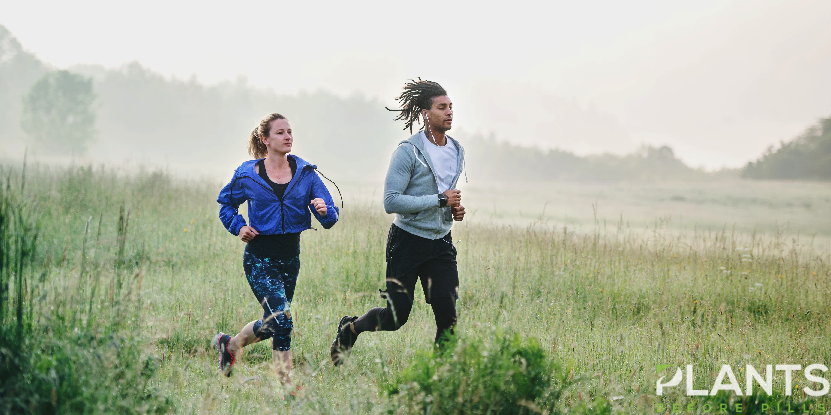 In a study involving animals conducted in 2008, researchers found that CBD has a role to play in enhancing the body's metabolism. According to researchers, this happens when CBD interacts with the CB1 and CB2 receptors residing in the brain and the digestive tract. By stimulating the said receptors, which assist in metabolising the compounds absorbed from food during the digestion process, CBD helps boost the body's metabolism, therefore promoting weight loss.
While THC is known to stimulate one's appetite, CBD is believed to do the opposite. In a 2018 study, researchers found that although CB1 receptors help activate one's hunger pangs, its antagonist receptors help in blocking it.
Since CBD has the ability to stimulate other molecules, including those that are considered to be CB1 receptor agonists, researchers believe that this could help prevent people from experiencing frequent hunger pangs that may lead to overeating.
The Bottom Line
To date, as CBD continues to emerge as a multi-billion industry, many are wondering what possible perks and advantages can still be extracted from the compound. Sure, while there remain to be tons of unanswered questions engulfing the product, various preliminary studies that lay down CBD's medical and therapeutic promises open a world of possibilities.
Be sure to talk to your doctor to know more about the possible effects of CBD usage.