Vape Pens – Are They Safe to Use?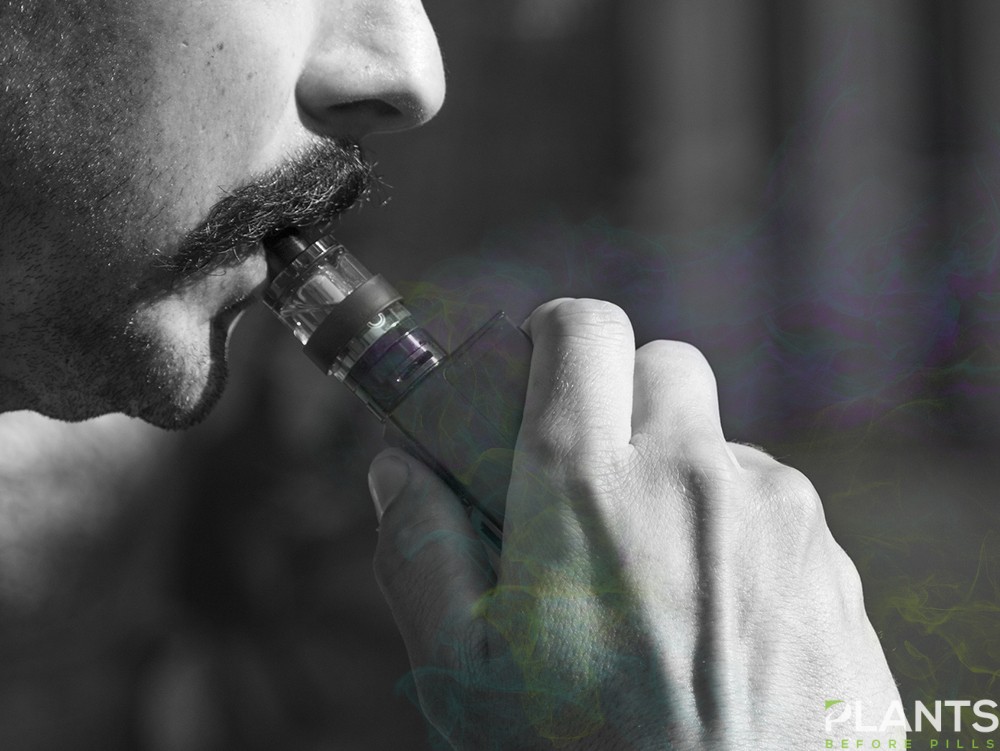 Consuming marijuana is becoming more and more mainstream which has led to more inventive delivery methods to replace the good old practice of smoking cannabis. In deciding whether vape pens offer a safer method to consume cannabis, it is important to review the benefits of vaping compared to smoking:
Smoke-Free
Perhaps the most obvious difference between smoking and vaping cannabis is the amount of smoke (or lack thereof) produced. Smoking involves rolling dried buds and leaves and then burning them resulting in smoke that can cause harm to your lungs. It can also affect the health of other people who may be inhaling your second-hand smoke. Vaping allows you to be more conscious of your health and the health of those around you.
Vaping does not produce smoke. Ordinary vapes and juices release clouds. You might be thinking: is this safer? The answer is yes. With CBD Vape Oil extracted from this plant, the resulting cloud is more like steam, which is incredibly thin and dissipates quickly. In fact, research shows that vapor does not contain the carcinogens, or the toxins usually found in cigarette smoke.
Offers Discretion
While there have been major developments in the legalization of marijuana in the United States, it cannot be denied that there is still a certain stigma held about the herb. If you want to avoid getting odd looks from random strangers or even your friends, vaping is a viable option. You can inhale cannabis and cannabinoid extracts without attracting unwanted attention, especially as vaping tobacco e-liquid is a common sight nowadays.
Aside from blending in, cannabis vapor is not as pungent as tobacco smoke. Moreover, it does not have the same distinctive smell as marijuana smoke, making it more acceptable for non-smokers. In fact, there is minimal chance that others will notice you consuming this herb when you vape instead of smoke.
Vape Pens are more Effective
Another reason why vaping is preferred by many is that it does not involve combustion. Aside from being healthier, vaporizing the bud is better because it does not reduce the potency of your cannabinoids. This way, you do not have to inhale more, prolonging the use of your marijuana bud or oil. Bear in mind that this might take longer to take effect as compared to smoking, so make sure to wait for a little while before inhaling more.
Some Tips for Maintaining Your Vape Pen
To make sure that your pen works flawlessly and safely, you need to keep your device in tip-top shape. This minimizes any possibility of issues while allowing you to enjoy your vape pen for longer.
• Clean Regularly
The key to maintaining your device is to keep it clean. When you use oil, there is a chance of residue sticking to your tank and regular cleaning will help remove this. You can do this simply by soaking your tank in soapy water or alcohol.
• Keep Spare Coils
Your coil is the component that heats the bud or the  tobacco e-liquid. Because of this, it can sometimes burn out, resulting in a burnt taste. Continuous use of a vape with a burnt coil can be bad for your device. To ensure that you can keep vaping even when your current one is burnt out, keep some spare coils to replace it.
• Replace CBD Vape Pen Parts When Needed
Vape tanks are usually made of glass, making them fragile especially when handled roughly. Should you notice cracks, replace your tank immediately. This way, you are not in danger of getting cut by broken glass while using your device.
Your safety should be your number one priority. By taking care of your vape device, you can safely inhale cannabis vapors with minimal risk.
What To Look For When Buying High-Quality CBD Products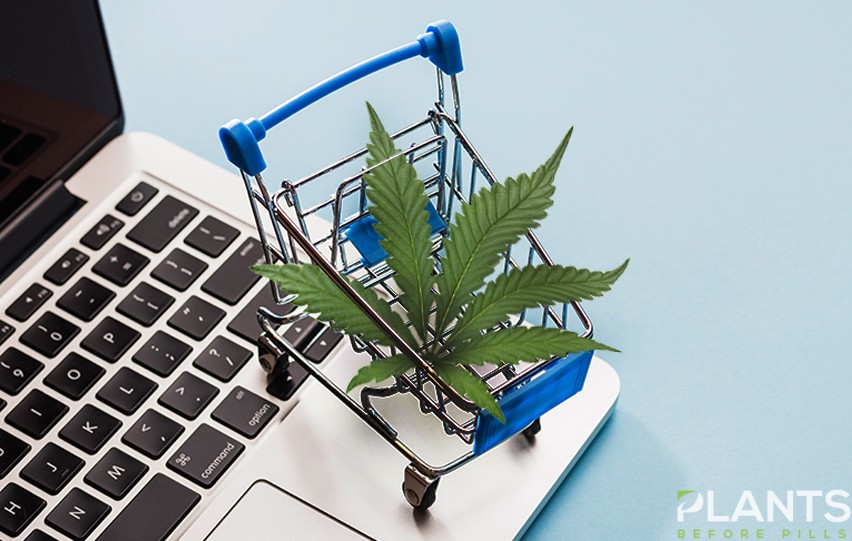 Cannabis has been around for a long time. It was used by various ancient cultures for a wide range of reasons, from religious and traditional practices to medical and recreational matters. However, the plant became stigmatized along the way, making it difficult to access the plant legally in the past decades. That is why some find it challenging to find high-quality CBD products.
Good thing a number of countries around the world are taking the initiative to legalize the plant and its cannabinoids. This includes Canada and Uruguay, as well as some parts of the United States, just to name a few. Aside from making it accessible to consumers, some research shows that legalization has a good social and cultural impact, among others.
In Europe, Luxembourg is the first and the only country as yet to legalize cannabis for production and consumption. This includes both medical and recreational marijuana. Nevertheless, you can purchase cannabidiol (CBD) products in the majority of the European countries.
When purchasing CBD products, you want to make sure that you purchase high-quality items to ensure its safety and effectiveness. Here's what you need to know when looking for high-quality products:
What exactly is Cannabidiol?
Before we proceed with the things you should look for when buying top-notch cannabidiol-infused items, you might be wondering why this cannabinoid is getting the global attention it receives. To know more about this, you need to have an understanding of its nature and what it has to offer.
First off, remember that cannabidiol is a chemical compound found in the cannabis plant. These compounds are called cannabinoids. Now, there are two most prominent cannabinoids are tetrahydrocannabinol (THC) and CBD. THC gives the plant its psychoactive properties. However, it is also known to aid medical treatments for various chronic and debilitating conditions and symptoms.
On the other hand, CBD is the main compound that gives cannabis its medicinal attributes. It is used as a medical treatment aid for a wide variety of conditions such as autoimmune diseases, neurological conditions, metabolic syndrome, neuropsychiatric illnesses, gut disorders, cardiovascular dysfunction and skin diseases.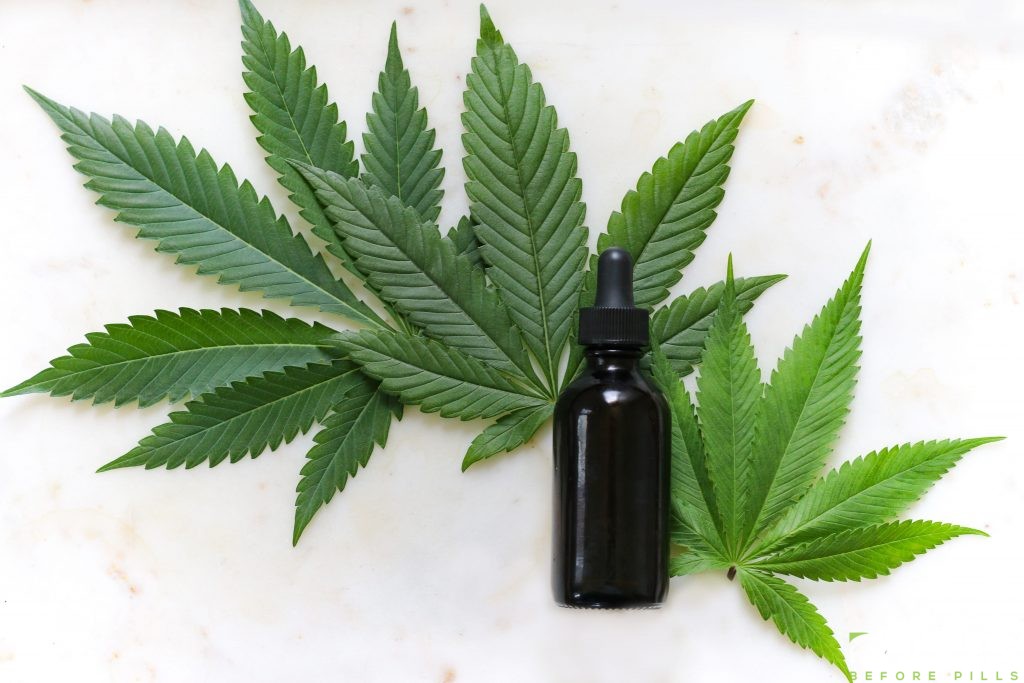 Why choose CBD?
While there are medications and other treatments that can tend to the conditions CBD can help address, many people are choosing to add the compound into their treatments because of a few important things. Here are some of the most compelling ones.
Naturally Occurring – Cannabis, the plant in which CBD is extracted from, naturally occurs in nature. Many civilizations throughout history had used the plant itself to treat different medical conditions.
Backed-Up By Research – With the historical records of medicinal uses of marijuana, researchers have been looking into the potentials of its cannabinoids. The therapeutic properties of CBD were discovered thanks to the research of these scientists.
Legitimized by Law – In light of the scientific studies that showed the attributes of the plant and its cannabinoids, some countries have decided to legalize its medical use. While recreational uses are not legal in some places, the use of CBD is allowed.
Essential Things to Consider When Buying High-Quality CBD Products
Now that you know what exactly makes cannabidiol products desirable options for many, you might be getting ready to purchase some of these items. However, you need to make sure that you get only the finest products that guarantee your safety and convenience. Look for these important things when purchasing:
Keep in mind that there are laws that companies should comply with when producing and packaging their CBD-infused items. In general, all countries in the European Union only allows products that have no more than 0.2% THC. However, there are nations that allow THC over 0.2%.
You need to see to it that the product does not exceed the legal THC content, depending on the country you are in. As mentioned, most European countries only allow 0.2% of THC. The exception to this is Switzerland (which allows 1% THC), Austria, Czech Republic and Luxembourg (which allows 0.3%), The Netherlands (which only allows 0.05% THC) and Norway and Sweden (which allow 0%).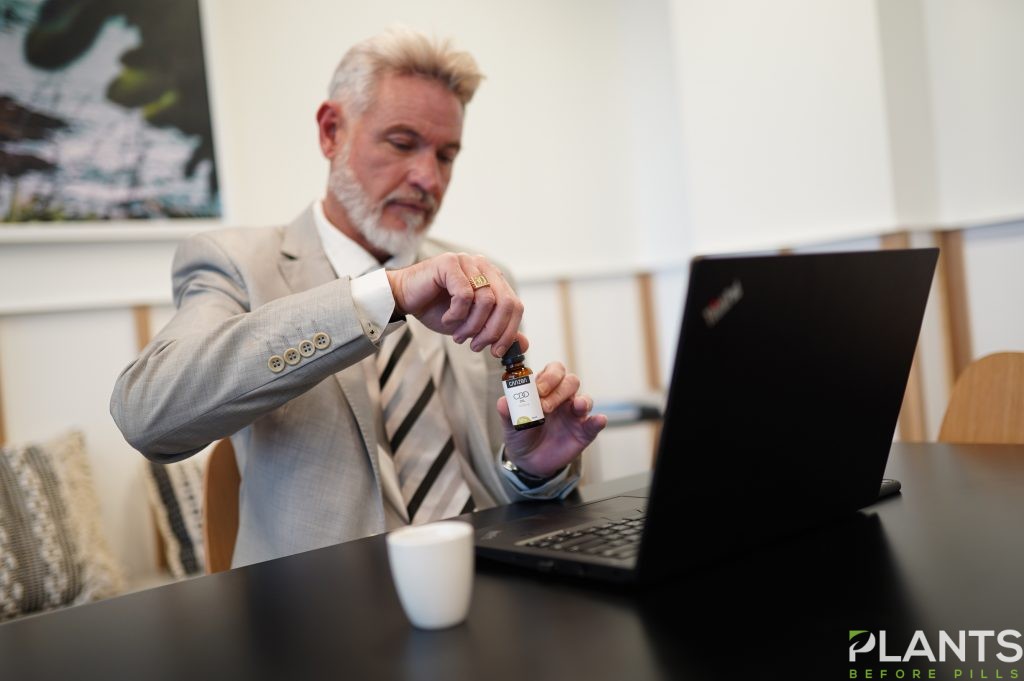 There are also countries that do not allow any CBD products including Belgium, Slovakia and possibly Russia. Ireland only allows CBD oil extracted through cold pressing. There are also nations that heavily regulate CBD, while there are others that do not have stipulations regarding the cannabinoid.
Given the laws pertaining to cannabinoid content, you need to know what type of CBD products you are purchasing. There are two kinds namely full-spectrum and isolate. When talking about full-spectrum CBD items, you are looking at those that contain other compounds present in the plant including other cannabinoids, terpenes, and oils.
As the name implies, isolates are those that are free from any other cannabinoids including THC and terpenes. This is perfect for consumers who only want to take advantage of CBD only.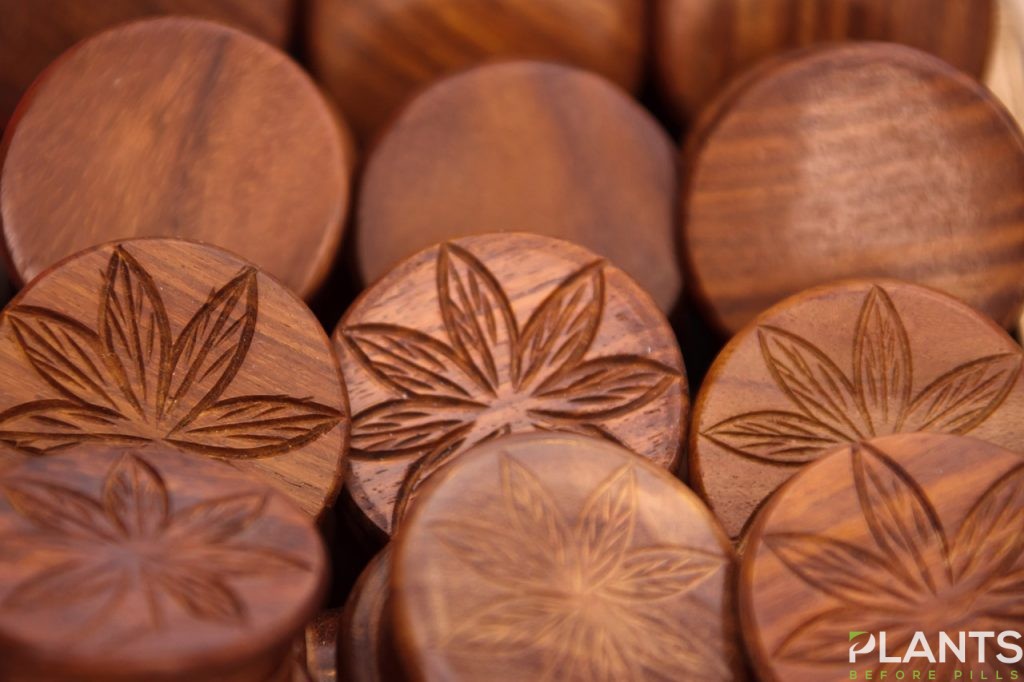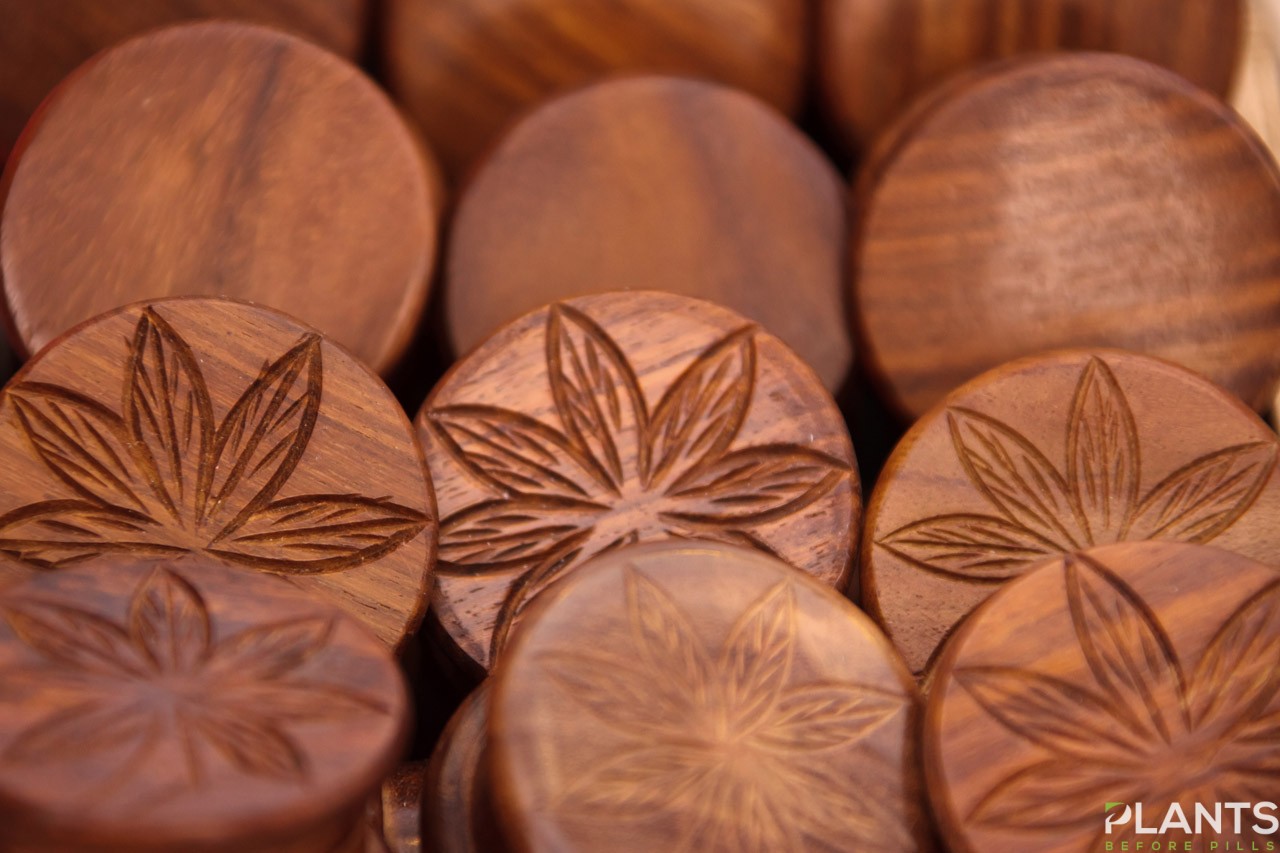 Your experience can be affected by the method of application you choose. For example, if you are treating aches and pains, topical applications can be a more effective and efficient way. Keep in mind that the European Union Novel Foods Regulation states that CBD oil should not be consumed orally. However, you can also get your hands on e-liquids which you can use for your vape pens.
How to Choose the Right Dispensary
Choosing the right product is not enough. You also want to make sure that you source your items from the right dispensaries. With the cannabis boom in various parts of the world, a whole lot of producers and distributors have popped up. Here's how you can know if you can trust the store to sell high-quality items:
First, you want to make sure that the dispensary carries that kind of product you want to purchase. Because of this, the store must have a catalog that caters to your needs and wants. If you want oils, then it must-have oils. The same applies to creams, balms, lotions, e-liquids and even pet treats. However, remember that just because a dispensary has a wide variety of offerings does not automatically mean that it has top-notch items.
One of the best ways to know if you can trust the store to deliver first-class items is to see how meticulous their production process is. This means that they take quality assurance seriously and are taking the necessary steps to ensure that their offerings reach customers in its finest state.
Producers that have such thorough procedures are bound to inform their customers about the fact. So, make it a point to check their website. Look for assessment procedures such as third-party testing and other laboratory evaluations. This is a way for them to ensure that the product contains the right amount with the help of objective parties to guarantee impartial results. You can also check if the company is listed on a reliable cannabis directory online. See the feedback and reviews of their previous customers.
A reputable and consumer-friendly dispensary knows that every individual has their own preferences and even dietary restrictions. Because of this, they see to it that their products are properly labeled. This way, they ensure that prospective consumers are informed about the contents of the products that can react negatively in their system.
This is why you should look for allergen warnings and other dietary notices. Check the website or the label regarding contents that are potentially harmful to you. This includes gluten.
If you live in a country where there are restrictions about the extraction methods, make it a point to look for such indications. The website or label should say whether the compound is obtained through cold pressing, solvent or other processes.
Individuals who have advocacies would appreciate doing business with companies that share their values. So, do your research about your prospective dispensary. Some of the most common features of such companies and products include cruelty-free, organic, vegan and sourced from non-GMO plants.
Lastly, you want to make sure that the dispensary strives to provide excellent customer support. Start from checking if it delivers to your country of residence. Then, check if it allows payment through the methods you prefer. Free shipping promos, efficient issues addressing, and guarantees are also great indications of a good dispensary.
Keep in mind…
High-quality products are bound to be effective. However, remember that it may take some time for you to take effect. So, remember to consume only the right amount and wait for a few minutes to feel its effect. Do not proceed to use more to avoid overconsumption and wasting products. Should you find yourself unsure of how to properly consume the product, do yourself a favor and enquire from your dispensary.
The Bottom Line
Cannabidiol is one of the most promising naturally occurring products to break into various markets in the world. Because it is becoming more and more popular, it is up to you as the consumer to find only the best quality products from the most reputable and finest dispensaries. This way, you can ensure that your experience with cannabidiol will be exceptional, yet safe and effective.
One of the trusted brands many look to is Canzon, which is currently the fastest-growing CBD brand in the EU. A company like Canzon offers a wide range of quality, third-party lab-tested CBD products thanks to its use of premium Hemp. Among its advantages, they give 30-day money back guarantee, free shipping from 70 EURO and excellent customer support.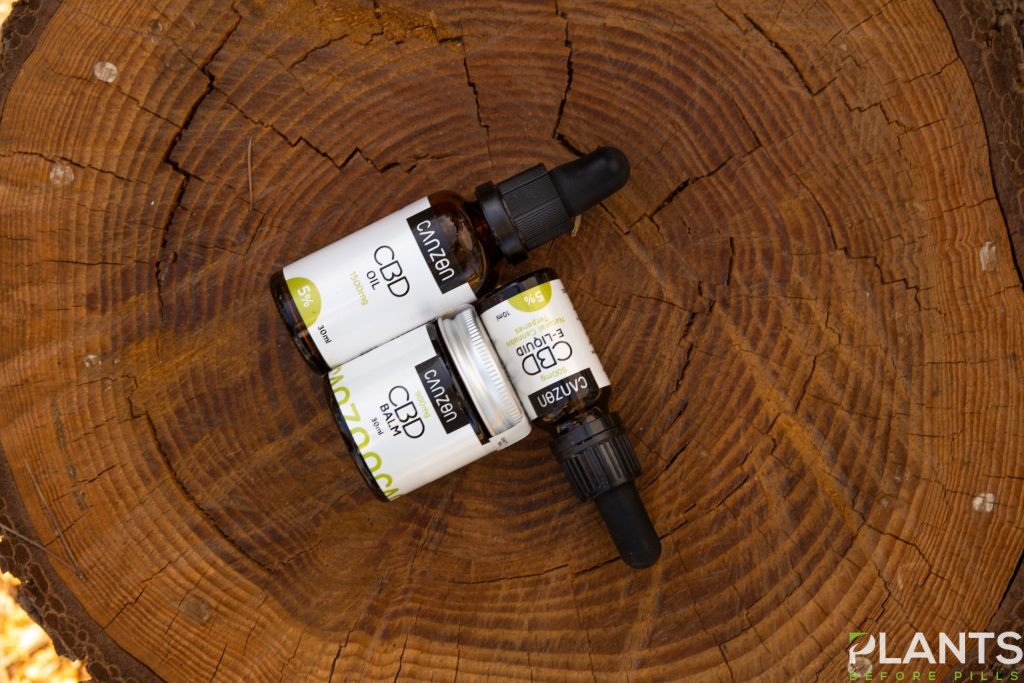 Cannabis in the Time of Coronavirus: What You Need to Do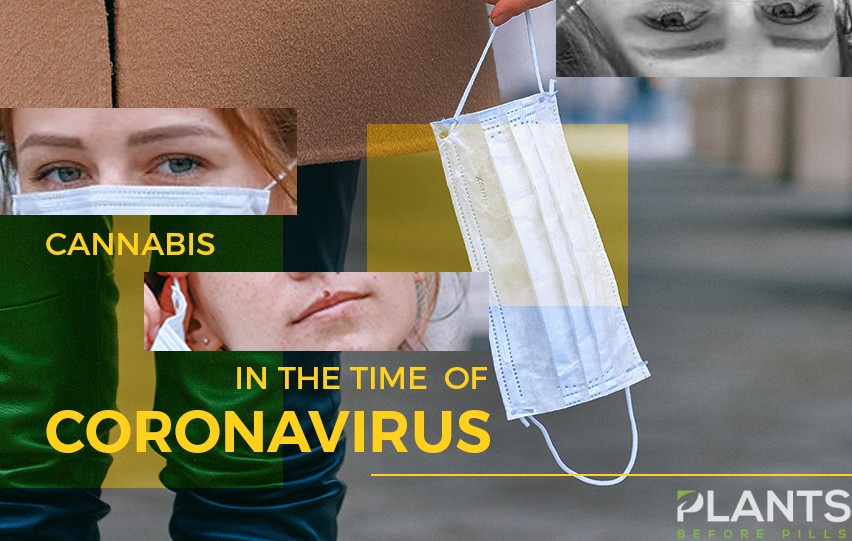 These days, almost everyone has become increasingly aware of the novel coronavirus known as COVID-19. With the growing concern over the disease, it comes as no surprise that many individuals and industries are taking precautions against the virus. Obviously, people aren't immune to the virus, which is why states and local government units have enacted certain measures to prevent the further spread of the coronavirus.
Despite undertaking the aforementioned steps, it seems that the disease has evolved into a global pandemic. As its reach continues to grow, the seemingly impenetrable cannabis industry has started to become affected. From the loss of suppliers for cannabis products to cancelling cannabis-centric events, the industry is taking a huge loss as each day passes.
Although medical marijuana and CBD oil are recognized for its healing properties and medical benefits, the recent outbreak poses challenges not only to researchers and responders in the medical field but also to those in the cannabis industry. In fact, there are still little to no studies conducted on the effectivity of CBD products in battling COVID-19. Still, it cannot be denied that there are a few things already known about the relationship of cannabis and one's general health and wellness, so there's sure to be a number of medicinal benefits that can both prevent and cure symptoms that may bear similarities to the novel coronavirus.
If you find yourself worrying about your business or your trusted dispensary, as well as the gatherings you have with your friends, here are a few things worth reading about to give you more information.
Cannabis Products and Businesses Amid the Covid-19 Outbreak
Over the past few years, more and more nations and areas in the United States have opened its doors to the wonders of cannabis. This shows the industry's willingness to embrace not only change and the economic boost that comes with it, but also to cater to a wider range of businesses and people coming from all walks of life. In the past year alone, there have been numerous states in the U.S. who have legalized and decriminalized marijuana, and other countries today are slowly looking into changing their laws regarding the drug.
Cannabis businesses and dispensaries, especially those that offer a variety of strains, CBD oil products, and even cannabidiol skin care are particularly popular. Even those that offer CBD vape kits as part of their line have experienced a high rate of success. The same goes for firms that ventured into health and wellness – with a particular focus on CBD oil what it can do for the body.
However, the recent coronavirus outbreak proves that even the strongest and most-demand industries today are not safe. Having started in China, the virus has affected countless companies and manufacturers in China alone – most of which hold partnerships and professional relations with cannabis-based businesses in the United States, Canada, and other parts of the globe. Cannabis corporations have seen their stock markets and individuals components suffer from this. With the disease far from being addressed, the field could struggle further.
According to The Motley Fool, shares from companies such as Canopy Growth and Curaleaf Holdings have significantly declined in the past month alone. Apart from these corporations struggling to keep their business afloat, there also concerns from the vaping sector, most of which source their CBD vape kits and parts from China, such as vaporizers and other essential items. Other firms are also worried about their packaging and specialty equipment, particularly those that come from China as well.
In spite of these concerns, The Hollywood Reporter states that there are some firms who have managed to turn the pandemic around and work the current landscape. Case in point: Calexo, Caliva, Lowell Farms, NUG, and Sweet Flower are very much enjoying the boost in business in the Los Angeles area. Since the start of the outbreak, these aforementioned companies experienced a rise in customer demand. With the tension running high, people from Los Angeles are also stocking up on their dose of CBD products and other marijuana goodies.
NUG saw approximately 1,000 customers on a weekday, while Lowell Farms have sold a number of pre-rolls. Delivery services Caliva also enjoyed a similar experience, with the company reporting "record-breaking sales over the past two weeks." The owners chalk this bulk-buying to the anxiety and stress-relieving properties that cannabis has.
Tips and Tricks for Navigating the Current Landscape
As you may already know, CBD oil products and cannabis generally have a relaxing effect for users, which is why many turn to this in such troubling times. With many countries and cities on lockdown and city-wide quarantines, cannabis enthusiasts may do well evaluate their current routines, and we're not just talking about smoking and consuming CBD edibles. Of course, frequent handwashing and avoiding crowds are still best, no matter how many medicinal properties the drug might bring.
If you are wondering how to enjoy your favorite cannabis products without compromising your health and others' condition, here are some steps you should definitely observe.
Stop Sharing Paraphernalia
Since COVID-19 is more than just the flu, taking extra measures to prevent its spread is no doubt essential. Frequent marijuana smokers and cannabis enthusiasts may know the drill all too well. Apart from paying closer attention to everyone health and coughing patterns, the most sensible thing to do from the very start is to shop sharing paraphernalia.
In cannabis culture, sharing CBD vaping kits or even joints are the norm, especially when it's with a big group. Known as the puff-and-pass, this custom is widely regarded in the community primarily because it brings a sense of unity and oneness within the group, as well as promotes further socialization. However, now that the virus is still very much prevalent, one of the precautions that enthusiasts like you can take is to stop passing joints and vapes around and instead, focus on building and using your own supply.
Practice Social Distancing and Take Note of Cancelled Events
Now that the virus is fast spreading into different nations and areas, social distancing is being widely advocated for by health professionals. And rightly so since this allows individuals to prevent exacerbating the disease and furthering its reach through contact.
Because of the recent outbreak, you may have noticed that numerous cannabis-related events and conferences have been canceled. As a matter of fact, if this global pandemic continues to escalate over time, you can expect 4/20 to be canceled as well. Festivals, concerts, and other mass gatherings are being canceled or postponed at a later date, and while this may totally ruin the vibe, know that the government is only looking after the citizens' best interests. Although you may be tempted to still continue going to parties, know that the chances of you acquiring the disease also increase every time you come in contact with other people.
In the event, you cannot avoid meeting other like-minded individuals, make sure not to make physical contact with others. Greeting and talking with them from a distance, say one to three meters, may already be fine. However, don't shake hands to avoid contaminating your goods or even spreading bacteria.
Sick or not sick, washing your hands properly should be one thing you're always doing. According to the Centers for Disease Control and Prevention (CDC), washing your hands is one of the most effective ways of preventing the transmission of germs and diseases to other people. At the same time, this practice also allows you to stop getting sick. Since our hands are touching a variety of surfaces that may be ridden with the virus, the best thing to do is by frequent handwashing.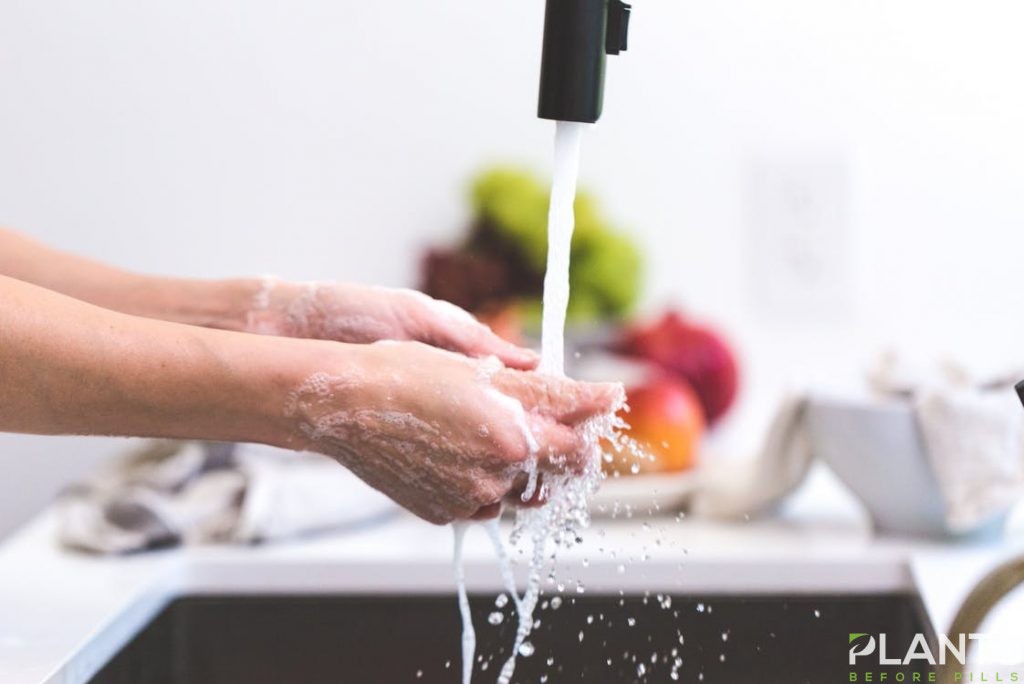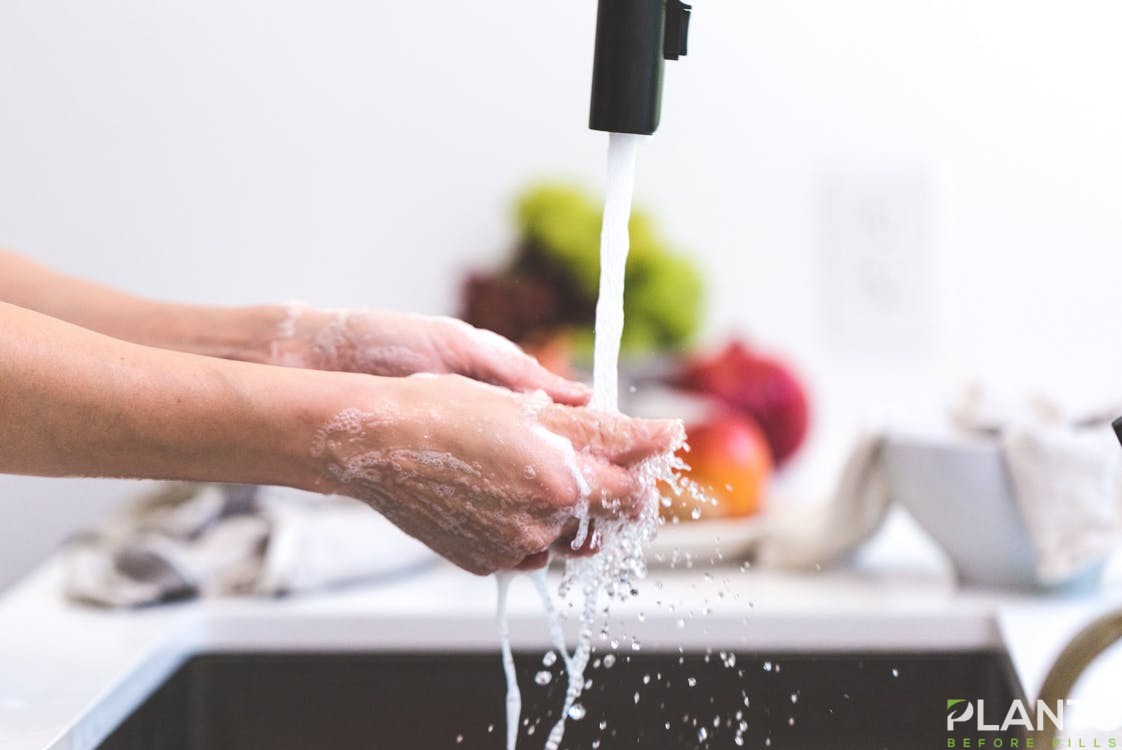 The only downside that comes with frequent handwashing is dry and flaky skin. To remedy this, using a gentle cleaning soap or even bar will certainly help. So, if you are looking for a CBD oil-based soap, look no further than the Cannuka CBD Cleansing Body Bar. Made with coconut, grapefruit, and sunflower oils, this is guaranteed to provide hydration while keeping your hands squeaky clean.
Boost Your Immune System with CBD Products
Cannabidiol is known to boost the immune system thanks to its anti-inflammatory properties, so it can definitely help reduce inflammation in your system. Since CBD oil works well and binds with the endocannabinoid system of the body, it can be effectively absorbed by the body's receptors. One of the most exciting ways to consume cannabidiol is through a full-spectrum CBD oil. You can add this to your morning coffee or simply down it own its own.
If you are in pain and experiencing some symptoms similar to coronavirus, don't panic. If you have not been in touch with other individuals or no travel history, this may just be the flu. Try to observe your symptoms and treat it and supplement your healing with some trusted CBD products, such a CBD oil or even some CBD gummies.
However, if you already have the virus or you are simply finding yourself coughing and sneezing every so often, it's best to steer clear of smoking marijuana. While cannabis is regarded for its pain-relieving and anti-inflammatory properties, bringing in more smoke down your throat may only trigger further symptoms, thus prolonging your illness.
The Bottom Line
COVID-19 has taken the world by storm. However, with the following guidelines and information above, surrounding cannabis, you'll hopefully come out of this outbreak unscathed and more alive than ever before. These are guaranteed to help you navigate the landscape between cannabis and coronavirus.
What do you think of these tips?
5 Ways to Welcome Spring with CBD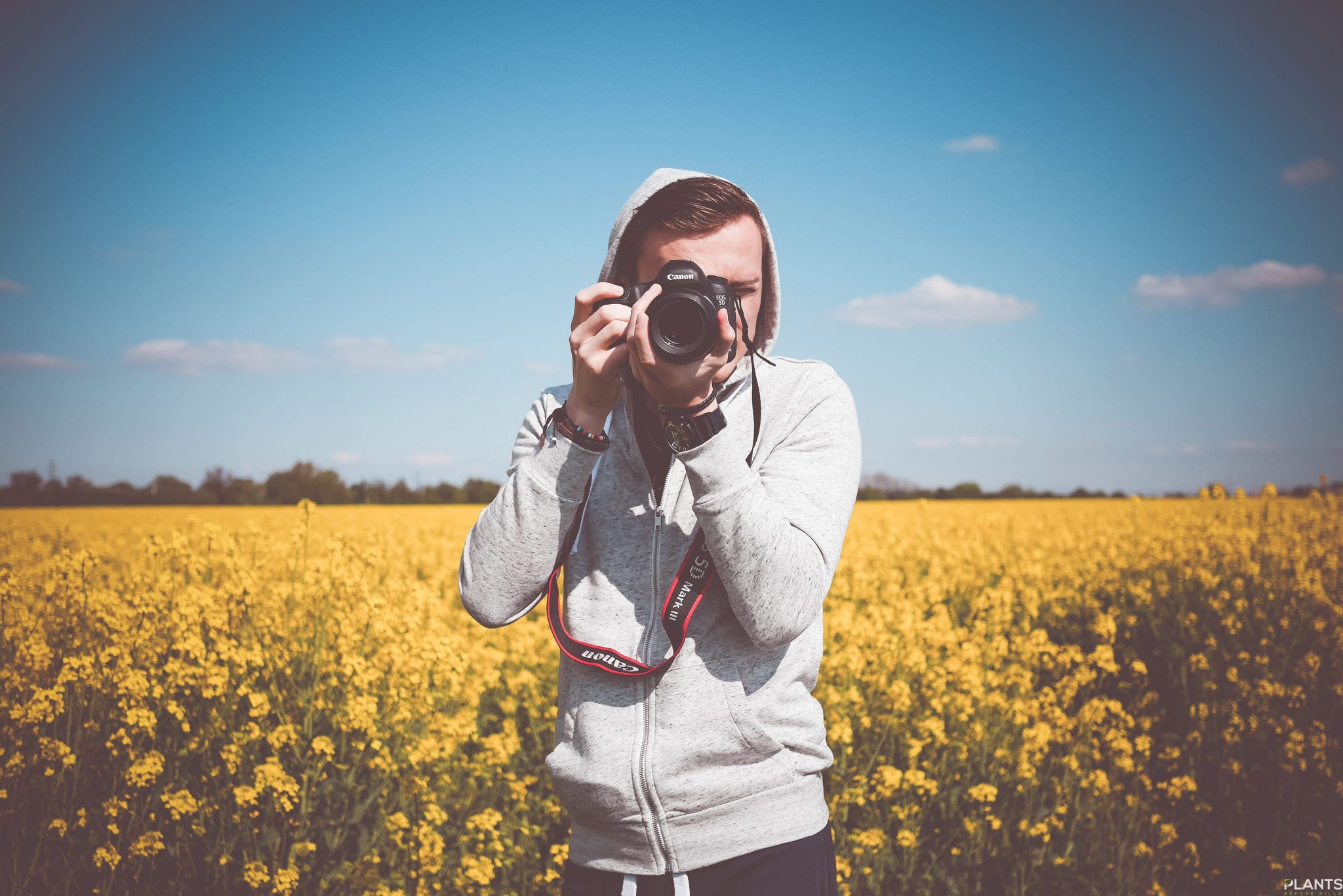 As the winter finally gives off its last cold breath, warmer days are expected to come your way. From green gardens, colorful flowers, to the fresh afternoon breeze, there comes a ton of things that make spring a season to remember.
If you're one of the many spring lovers, chances are you're already listing the possible activities you should do while that snug ball reigns supreme in the ocean sky. Fortunately, with the presence of CBD, you will never run out of good activities to experience and enjoy this season.
Fun Activities to Do this Spring with CBD Products
To help you make the most out of your springtime, here is a countdown of the best activities you should do with the company of CBD.
Explore the great outdoors
While winters come as the perfect time to cuddles in bed, grab a book, and daydream about the unknown, spring is the season for adventures. With the mountains at their greenest forms and the flowers in full bloom, it's easy to find yourself fascinated with what lies beyond the safety of your garden. Luckily, with only some CBD tinctures on your bag pack, you can now go on your dream travel and explore the wide world without worrying about muscle pain or anxiety.
Who says the love month is only limited to February? With the romantic scent of flowers, the energetic rays of the sun, to the cooling breath of the breeze, there comes a ton of reasons that make March a season for romance. If you're currently looking to spending your springtime with your partner, you can do so by preparing a romantic picnic at the park or at the nearest sanctuary. To make the event even more soothing, consider including some quality pieces of CBD edibles in your menu list. From brownies, gummies, chocolates, to even CBD juices, you'll never run out of quality CBD edible products to choose from.
Whether it be a local or international festival, it's always a good idea to spend your springtime attending and engaging in some colorful festivities. From music jams, art festivals, to float parades, expect that you'll come upon a long and impressive list of festivals to check out this March. To add up to the hype, try taking some CBD tinctures along with you. This way, despite the sea of crowds and the continuous noises, you'll never find yourself uneasy or nervous all of a sudden. With just the right dose, you can go on and party 'till the sun is up while maintaining your composure and peace of mind.
What's the point of spring without seeing the spectacular emergence of the sun as it awakens from a deep slumber? Surely, it's never a bad idea to just stop for a moment and let yourself be captivated by the beauty of nature every once in a while. To make the experience even more spectacular, try taking some quality CBD drinks with you and give your companion a quick toast as you witness the beautiful day commences.
As you might have spent your winter merely laying on bed or reading by the fireplace, it's time to get your body back to work as spring begins. From baseball, softball, soccer, lacrosse, to kayaking, there comes a ton of fun and engaging sports to try out this season. To make your experience even better, try taking some CBD tinctures after the game to relieve muscle pain, and soak your body into your tub with some CBD bath bombs to ease the weariness in your body.
The Bottom Line
Ready to experience your best vacation yet? Explore the outdoors and let yourself embrace the warmth of the sun with these 5 fun ways to welcome the spring. To make the season even more memorable, don't hesitate to pair your activities with some quality CBD products as well.