Vape Pens – Are They Safe to Use?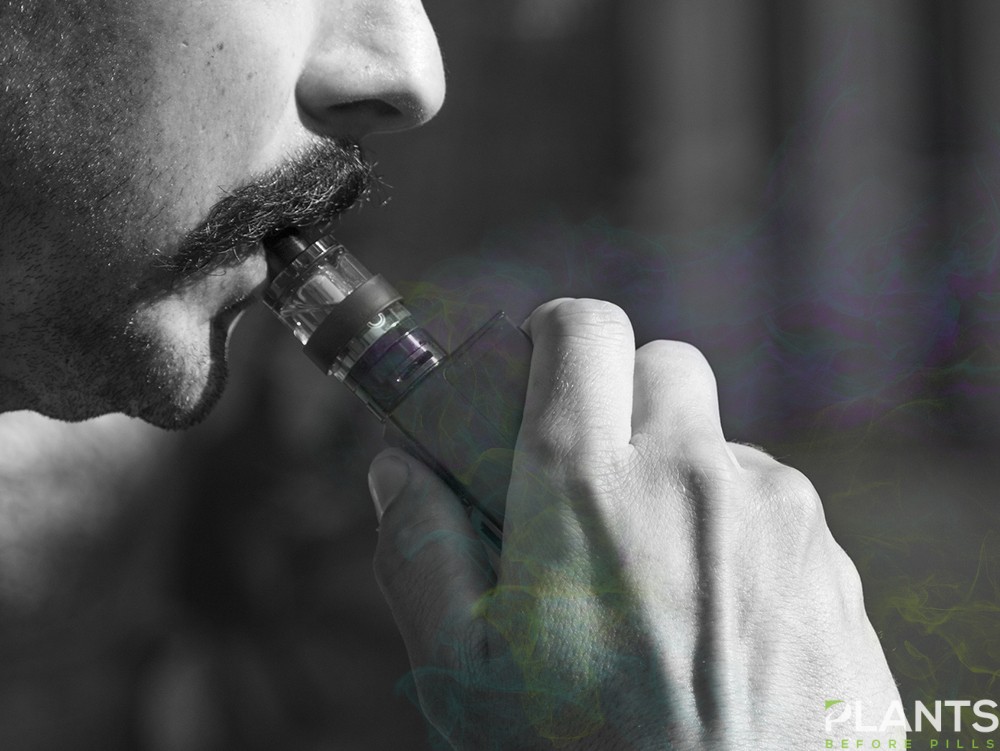 Consuming marijuana is becoming more and more mainstream which has led to more inventive delivery methods to replace the good old practice of smoking cannabis. In deciding whether vape pens offer a safer method to consume cannabis, it is important to review the benefits of vaping compared to smoking:
Smoke-Free
Perhaps the most obvious difference between smoking and vaping cannabis is the amount of smoke (or lack thereof) produced. Smoking involves rolling dried buds and leaves and then burning them resulting in smoke that can cause harm to your lungs. It can also affect the health of other people who may be inhaling your second-hand smoke. Vaping allows you to be more conscious of your health and the health of those around you.
Vaping does not produce smoke. Ordinary vape pens and juices release clouds. You might be thinking: is this safer? The answer is yes. With CBD Vape Oil extracted from this plant, the resulting cloud is more like steam, which is incredibly thin and dissipates quickly. In fact, research shows that vapor does not contain the carcinogens, or the toxins usually found in cigarette smoke.
Offers Discretion
While there have been major developments in the legalization of marijuana in the United States, it cannot be denied that there is still a certain stigma held about the herb. If you want to avoid getting odd looks from random strangers or even your friends, vaping is a viable option. You can inhale cannabis and cannabinoid extracts without attracting unwanted attention, especially as vaping tobacco e-liquid is a common sight nowadays. Aside from blending in, cannabis vapor is not as pungent as tobacco smoke. Moreover, it does not have the same distinctive smell as marijuana smoke, making it more acceptable for non-smokers. In fact, there is minimal chance that others will notice you consuming this herb when you vape instead of smoke.
Vape Pens are more Effective
Another reason why vaping is preferred by many is that it does not involve combustion. Aside from being healthier, vaporizing the bud is better because it does not reduce the potency of your cannabinoids. This way, you do not have to inhale more, prolonging the use of your marijuana bud or oil. Bear in mind that this might take longer to take effect as compared to smoking, so make sure to wait for a little while before inhaling more.
Some Tips for Maintaining Your Vape Pen
To make sure that your pen works flawlessly and safely, you need to keep your device in tip-top shape. This minimizes any possibility of issues while allowing you to enjoy your cbd vape pen for longer.
• Clean Regularly
The key to maintaining your device is to keep it clean. When you use oil, there is a chance of residue sticking to your tank and regular cleaning will help remove this. You can do this simply by soaking your tank in soapy water or alcohol.
• Keep Spare Coils
Your coil is the component that heats the bud or the tobacco e-liquid. Because of this, it can sometimes burn out, resulting in a burnt taste. Continuous use of a vape with a burnt coil can be bad for your device. To ensure that you can keep vaping even when your current one is burnt out, keep some spare coils to replace it.
• Replace CBD Vape Pen Parts When Needed
Vape tanks are usually made of glass, making them fragile especially when handled roughly. Should you notice cracks, replace your tank immediately. This way, you are not in danger of getting cut by broken glass while using your device.
Your safety should be your number one priority. By taking care of your vape device, you can safely inhale cannabis vapors with minimal risk.
How to Use CBD Crystals – Beginners Guide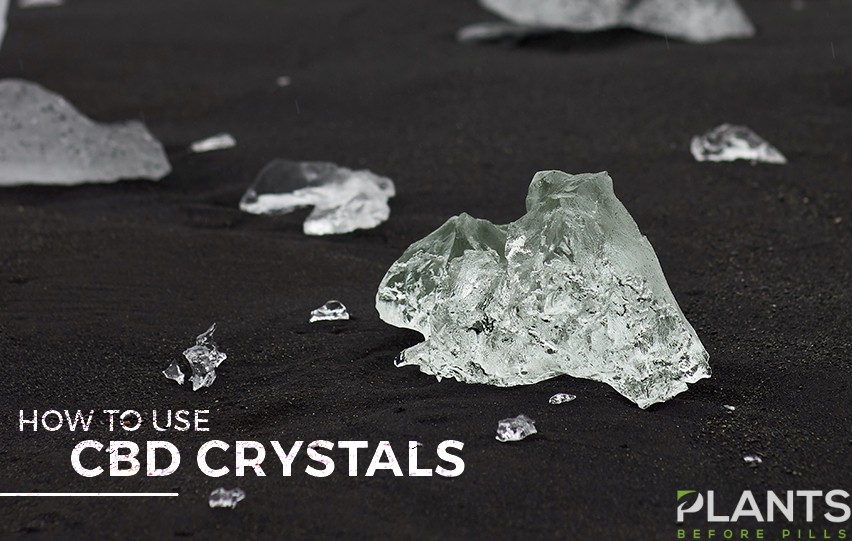 Ever heard of CBD Crystals? Learn more about this interesting CBD product and how to use it.
Can CBD Help Relieve Foot & Ankle Pain?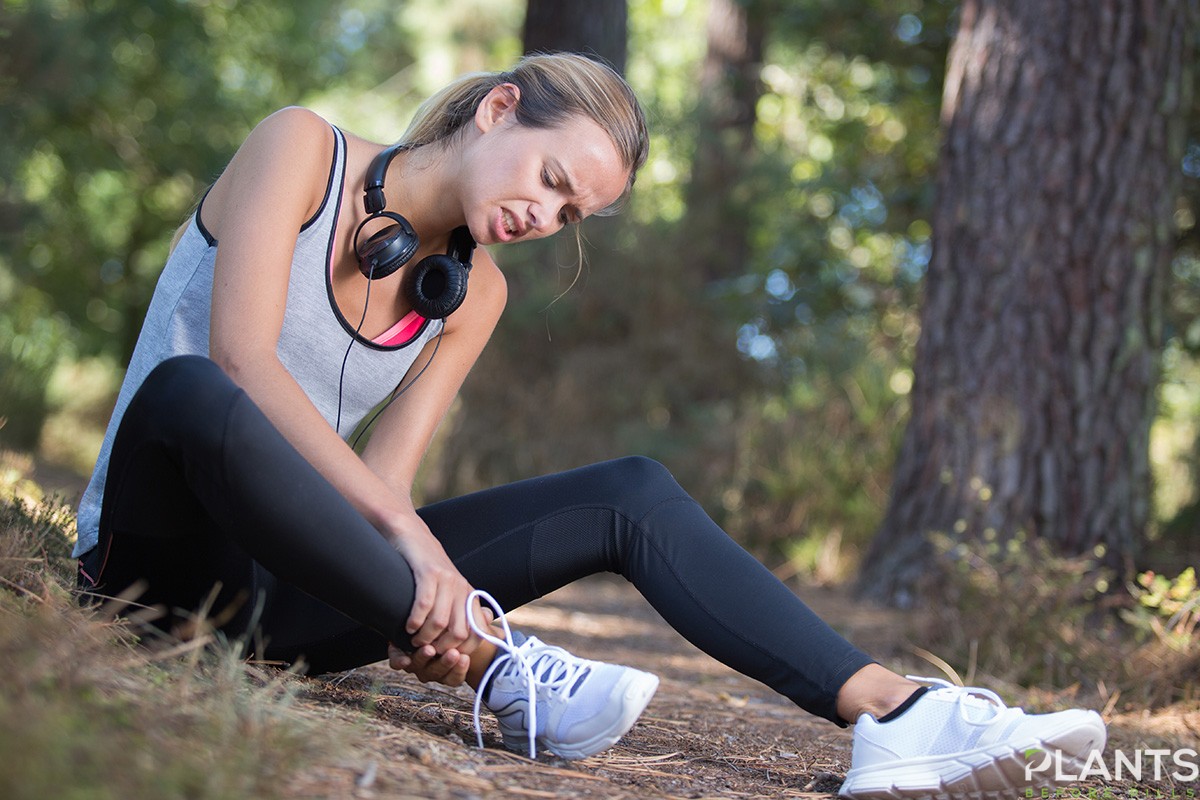 There is no secret that CBD has incredible potential to treat many common ailments, including its anti-inflammatory effects. Products like CBD oil and CBD bath bombs aim to help with a multitude of aches and pains within the human body. Many athletes and active people use CBD to reduce inflammation and relieve pain, so we wanted to take a moment to dig into this topic a bit deeper to gain some additional insights on if this could be helpful specifically for foot and ankle pain.
What is CBD exactly?
Cannabidiol, or CBD for short, is derived from the cannabis sativa plant and is the non-psychoactive sister of THC. CBD does not give users that "high" feeling as THC does, but it has many healing properties. It has been used for many years to treat all sorts of illnesses such as anxiety, insomnia, seizures, and more. Since the body has its endogenous cannabinoid system, the receptors in the brain and nervous system can be assisted with CBD by regulating pain signals.
Now that we have a solid understanding of CBD itself, it would be good to consider how it can help with foot and ankle pain. Is CBD viable in treating foot and ankle pain? Would a podiatrist in Wellington FL recommend something like this to patients? What we observed after speaking to some credible sources on the subject is an astounding YES!
CBD oil and CBD topicals tend to be the most widely used products for foot and ankle doctors. Acute sprains and achilles tendonitis seem to benefit the most from topical CBD. We've also heard of people using CBD oil in a foot wraps to allow their feet to absorb this magical oil and all of it's healing properties.
Another way that CBD has been used is for natural pain relief for plantar fasciitis. Being one of the most annoyingly painful ailments of the foot, plantar fasciitis can be painfully burdensome and can take ages to heal on its own. If you have ever dealt with it, you know just how hard it is to recover from it as every step you take can potentially cause more microtears in the tendons, causing more and more pain.
There have even been some reports of people using CBD after foot surgery to help with inflammation and pain relief. Although results may vary from person to person, it might be worth considering using CBD products to help during recovery if you have recently had foot surgery.
We encourage you to seek out reputable CBD brands online or purchase them in stores with trustworthy products. There are so many CBD companies out there who have products of inferior quality and even mislabeled amounts of the active ingredients, so it is imperative to do your research and get your CBD from well-known sources.
Conclusion
With more people consuming CBD daily for all types of illnesses and diseases, we feel that it's worth a try to help with your foot and ankle pain. We recommend working closely with a foot doctor that has experience in treating foot pain with CBD that can recommend the right dosages and a progressive treatment plan. We wish you the best of luck with your natural healing process!
Cannabis Is In A Situation Of Change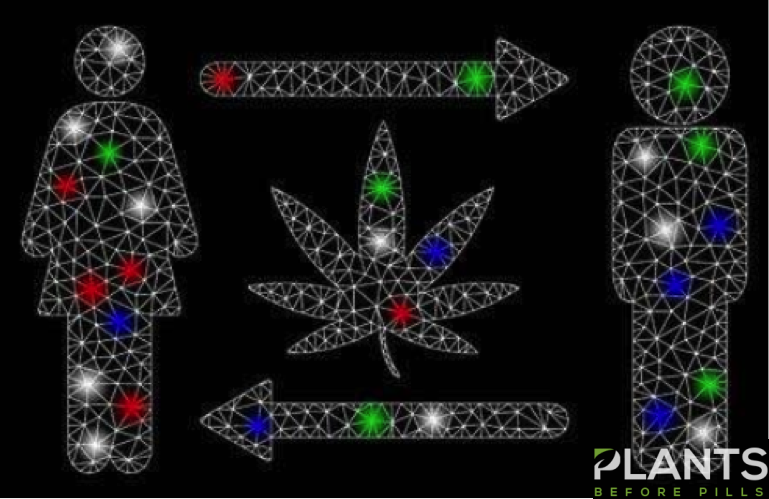 Cannabis is in a situation of change. Although the recreational use of marijuana is still far from being well seen but more are preparing joints over a weed rolling tray and, even more, legalized, in most societies around the world the use of medicinal cannabis to fight different diseases and ailments is increasingly accepted; and there are already many countries that have legalized marijuana for this type of use. Even so, as it is a new paradigm, the number of studies on cannabis is still small, and research is needed to guarantee its use and convenience depending on each case.
The CBD Craze
At this point, the medicinal properties of CBD (cannabidiol), the second main component of cannabis after THC (tetrahydrocannabinol), is already well known. This substance is used to stabilize the endocannabinoid system of the body, combat stress, facilitate sleep, alleviate muscle and joint pain. Despite many of CBD properties seem indicated for the classic symptoms during this period, it seems that there are unknown consequences on its use.
CBD for nausea, pains and sleep problems
First of all, to consume marijuana to fight nausea, pains and sleep problems, you have to make sure it is without THC. There are many cannabis derivatives in the market with concentrated CBD that, in small doses, could help to cope better with the upbringing of a baby, but the few studies carried out in this regard discourage exposing the fetus to new substances to which it may not be prepared.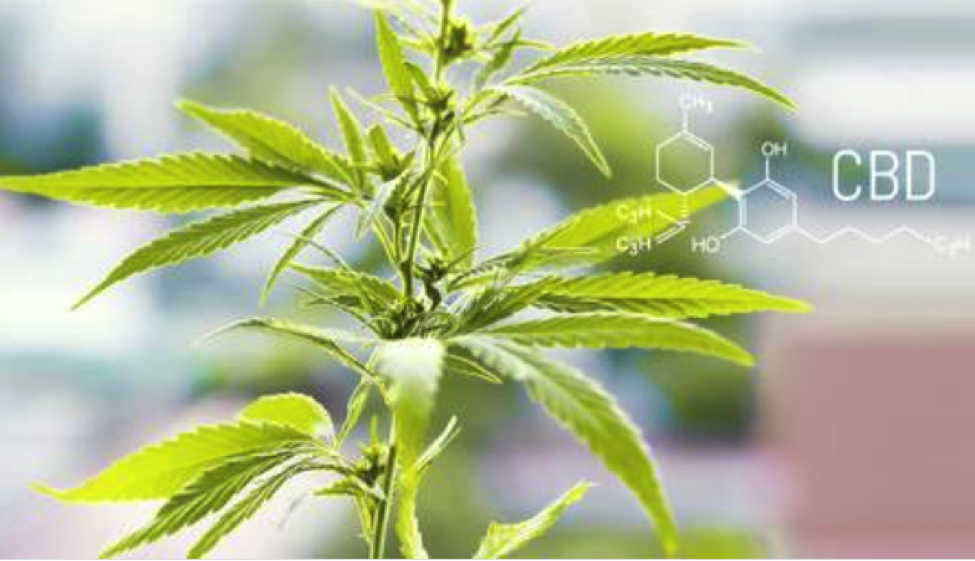 It is possible that in the future consuming CBD is completely safe and helps to alleviate the side effects of it, but for now the lack of studies invites to avoid cannabis use during this phase of life. However, in cases of extremely complicated issues, CBD oils or other derivatives could be more effective and natural than any other pill. In any case, it is a personal decision.
Recommendation
Be that as it may, there are a number of recommendations for consuming CBD. It is crucial to ensure that it comes from organic crops, without the use of pesticides or other chemicals. Also, that the product has been tested by a trusted laboratory. The consumption of THC and the pulmonary route is totally inadvisable, although vaporizers are not a bad option.
The THC Hype
If you are a cannabis smoker or if you have ever consumed it, it is likely that you have experienced a temporary memory loss or have felt more forgetful. There is a scientific reason that explains this phenomenon, and is directly related to the different types of memory of the human being.
There is a single neurotransmitter that intervenes in all types of memory, from short-term memory, through verbal or spatial memory. It is acetylcholine, which intervenes, for example, in diseases such as dementia or Alzheimer's, or others related to memory loss.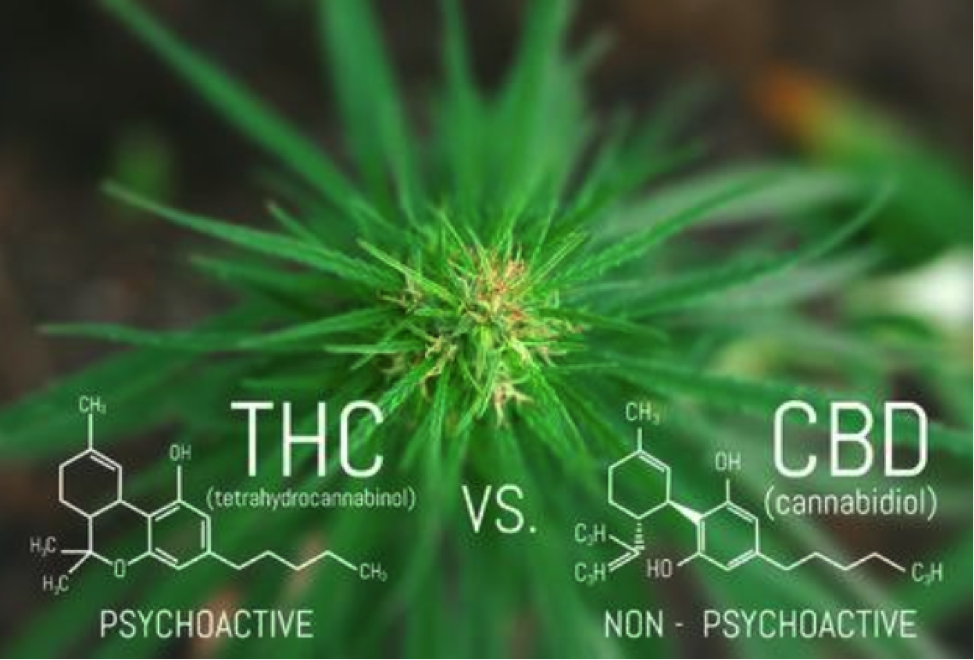 THC for memory
All memory problems are related to the number of acetylcholines. Whether it is higher or lower than optimal levels, it can lead to memory problems such as those mentioned above. To maintain these levels stable there is an enzyme, acetyltransferase.
Cannabis THC inhibits acetyltransferases, interfering in its work as stabilizers and causing an increase in the number of acetylcholines. This is positive in the cases of those people who need an increase of these neurotransmitters, but harmful if you do not need more. That's why THC can affect negatively in the short-term memory, specifically.
However, no study so far has concluded that THC consumption has an impact on long-term memory. That is, you will only experience a small loss of memory while you are high, not after. This is due to CBD, which counteracts the effects of THC and stabilizes the level of acetylcholine.
Side Notes
A research was conducted and has analyzed the brains of mice that began to administer THC chronically during the considered critical period for the development of their brain, which in people corresponds to adolescence. In the study of the cerebral cortex of these mice, researchers have detected alterations in the serotonin 2A receptor, the main responsible for the hallucinations characteristic of psychosis and schizophrenia. In particular, researchers have found that this receptor increases its functionality after chronic treatment with cannabis products.
The researchers have discovered the alterations that occur in the neurons of the cerebral cortex of mice treated chronically with THC (tetrahydrocannabinol). This study opens ways to generate prevention strategies, as well as the design of drugs and therapies to improve the lives of people with schizophrenia.
The final aim of the study is to identify the existence of similar molecular changes in people who use cannabis to be able to relate them to the development of psychosis or schizophrenia. On the other hand, this research opens the way to the creation of new drugs that improve the symptomatology of patients with schizophrenia.