A Short Guide for Vaping Cannabis Oil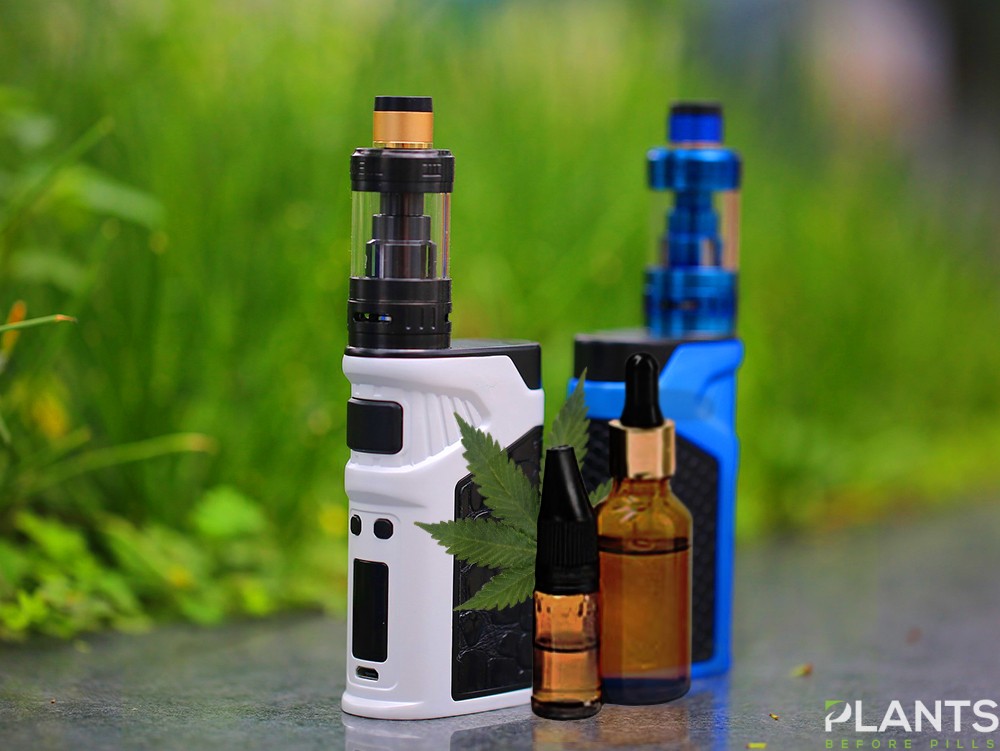 Medical marijuana is currently making waves in the medical industry. Since medicinal weed has been recognized by the WHO, doctors have been prescribing cannabidiol (CBD) products to their patients. Production and sales of this medical wonder have exploded. From just pure CBD oil, manufacturers were able to produce variants, ranging from candies and brownies to balms and sleeping masks and now vapers can enjoy the health benefits of medical cannabis by vaping CBD oil. This article aims to shed some light on vaping medical cannabis.
What is CBD oil?
CBD is one of the substances extracted from marijuana buds and flowers. Unlike other compounds from this plant, it has no harmful effect on the brain. Aside from being harmless, study after study has proven that this substance has medicinal properties too, especially for relief from different types of pain.
Clinical experiments are proving that it can help cure serious medical conditions prevalent in this modern world, including Alzheimer's disease, Parkinson's disease, some types of cancer and even AIDS. No wonder sales of CBD oil and products have skyrocketed since medicinal cannabis became legal in many US states and many other countries.
The best thing about cannabidiol oil is the WHO declared this substance as safe for human consumption. Moreover, the international body acknowledged its healing properties to help treat certain diseases listed in one of its reports.
What is CBD Vaping?
CBD vaping is the act of inhaling the vapor from e-cigarettes, also known casually as vapes. Primarily used as an alternative to cigarettes, e-cigarettes have become a popular pastime. In fact, vaping has become a profitable industry with the rise of hundreds of manufacturers of replaceable e-cigarette parts and e-juice flavors. In fact, vapers can choose from a wide range of flavors, from cigarettes and cigars to coffee, fruit, and candies. And now, manufacturers have produced cannabidiol oil specially designed for vaping.
There are many types of vapes. CBD oil vapers often use pen style or tank style vapes. Pen-style vapes are made up of a chamber connected to a metal heating coil in the bottom. The coil vaporizes concentrated cannabidiol oil made for this purpose. While this model is more convenient to use, users need to replace the coil from time to time once it burns out.
On the other hand, tank-style vapes have more components. It requires e-liquid, which is a concoction of propylene glycol, vegetable glycerin, various types of flavoring and CBD oil. While vaping with tank-style vapes is more engaging because of the billowing smoke and added flavors, the CBD oil is diluted meaning, tank-style vapers need more puffs to get the right dosage than those who use the pen-style variant.
Why vape medical cannabis?
As mentioned above, people can consume medical marijuana in different forms, one of which is placing a few drops of  CBD oil on the tongue, just like conventional medicine. While this is the usual method, many people feel uneasy when they taste the substance. As an alternative, manufacturers produced cannabidiol oils for vaping. What's more, vapers can add flavors to make vaping a more pleasant experience.
Aside from the unpleasant taste and sensation of the drops, inhaling CBD oil provides a faster way for the marijuana to enter the body as opposed to ingesting it orally which will take longer to process. In some cases, like extreme pain, a person may be looking for immediate absorption of the chemical into the bloodstream. By vaping, patients can immediately feel the relief and other medical benefits of CBD.
Is medical marijuana vaping safe?
In general, inhaling the cannabidiol vapor is safe. However, some people may be allergic to certain chemicals and metals used in vapes. What's more, vapes that are available on the market may also contain different metals such as cadmium and lead that are dangerous to one's health, especially when heated. For these reasons, doctors recommend that their patients consult them first before vaping medical cannabis to avoid allergic reactions and possible contamination.
In just a short time, medical cannabis has evolved. Now, it can be used as CBD Vape Oil. But, just like any medicine, experts advise users to get prescription a from a physician first before they try vaping cannabis oil. This way, they can avoid any potential health complications.
CBD Skincare Products Worth Trying in 2021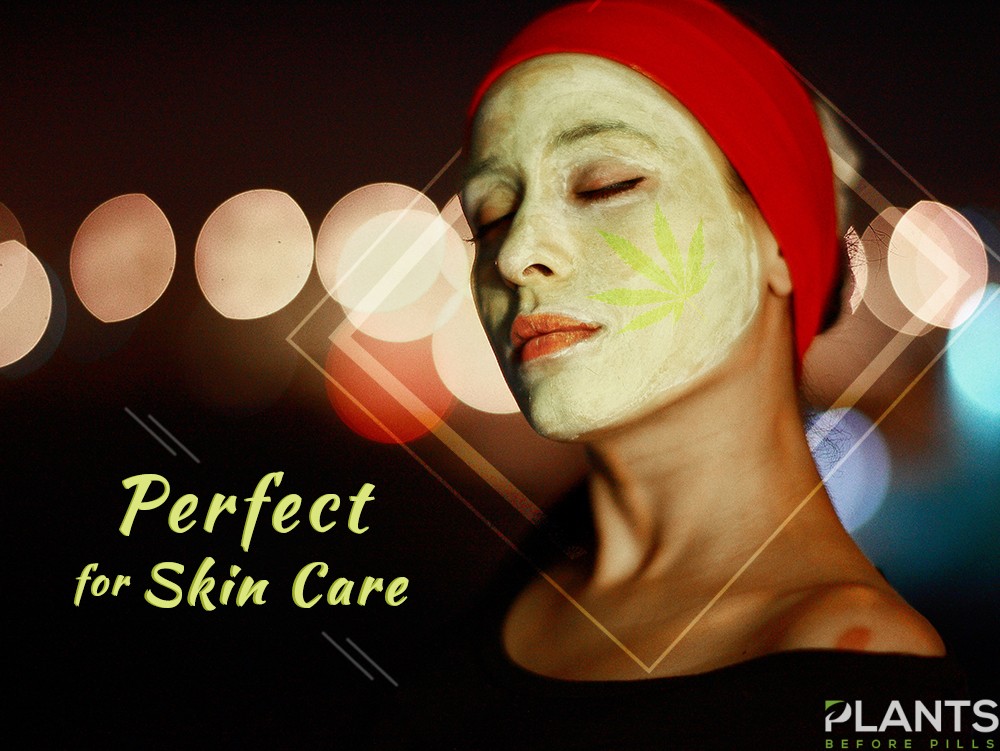 Anti-aging products are popular, and have been for a long time. In fact, people have been using them since ancient Egyptian times to help preserve their youth and live longer lives. Today's anti-aging products usually consist of creams or lotions that contain ingredients like retinol or collagen to help improve skin elasticity or reduce wrinkles. CBD oil is also used in these types of products as it can provide numerous health benefits including improving mood, reducing inflammation and pain, relieving stress and anxiety, boosting immunity, fighting cancer cells (and tumor growth), improving mental focus.
We have chosen the 5 CBD anti aging products below we think are the best, and what you can expect to get from them depending on your needs.
#5 Herbivore Botanicals Emerald CBD + Adaptogens Deep Moisture Glow Oil
Herbivore Botanicals has created a CBD-infused face oil that will leave skin feeling hydrated and glowing. It soothes, nourishes, and protects the skin while also helping to create a feeling of balance and vibrancy.
#4 Saint Jane Luxury Beauty Serum
Saint Jane Luxury Beauty Serum is a powerful serum that will help to rejuvenate and restore skin's natural beauty. It works with your body's own aging process by boosting the production of collagen, elastin, and other essential proteins.
#3 Cannuka Nourishing Body Cream
This is another popular CBD skincare product that is getting some attention as of late. Cannuka Nourishing Body Cream is designed to moisturize, heal and soothe the skin while also providing a natural anti-aging treatment.
#2 Kiehl's Cannabis Sativa Seed Oil Herbal Concentrate
Kiehl's Cannabis Sativa Seed Oil Concentrate does not have any THC, but it is a natural and powerful anti-aging solution that can be used to reduce wrinkles on the skin. This product will also help to minimize the appearance of other age spots as well.
#1 Azure Botanics Opulent Beauty Oil
This CBD oil formulation from Azure Botanics provides benefits including reducing inflammation, improving skin elasticity, reducing wrinkles, and fighting aging in general. It has all of the benefits mentioned above but also packs in a variety of other ingredients to help with the skin.
What is working for you?
What kind of CBD skin care regimen are you using to fight aging and what are the results so far?
Please share your favorites on our Facebook page!
Product Review: Innovative Extracts Night Time CBD Gummies w/ Melatonin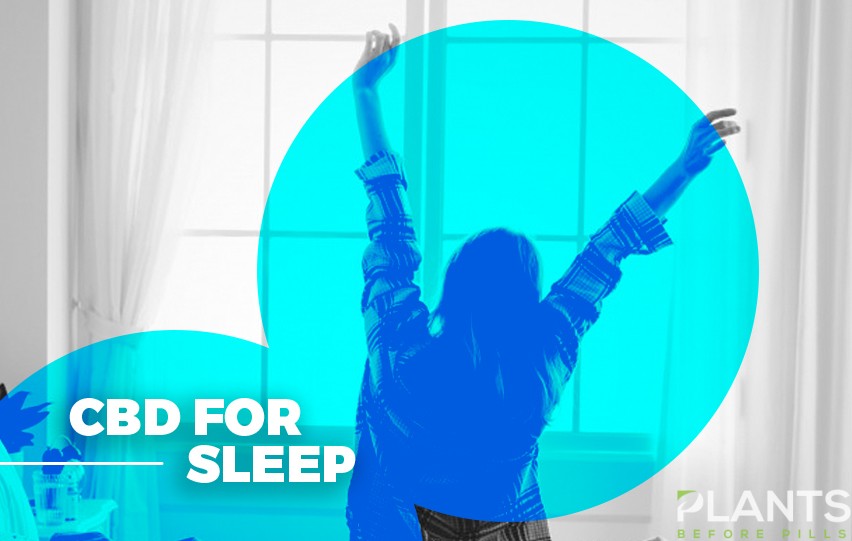 Nearly 1 year ago, I did a review on the 20 CBD Gummies for Sleep where I took a look at some of the industry's top products specifically designed for helping you get those zzz's. Since this time, I have looked into other products that help with sleep, and one that piqued my interest was Innovative Extracts sleep gummies. It was one product I found to be captivating specifically because not only does it have CBD as an active ingredient but also another well-known sleep aid, melatonin.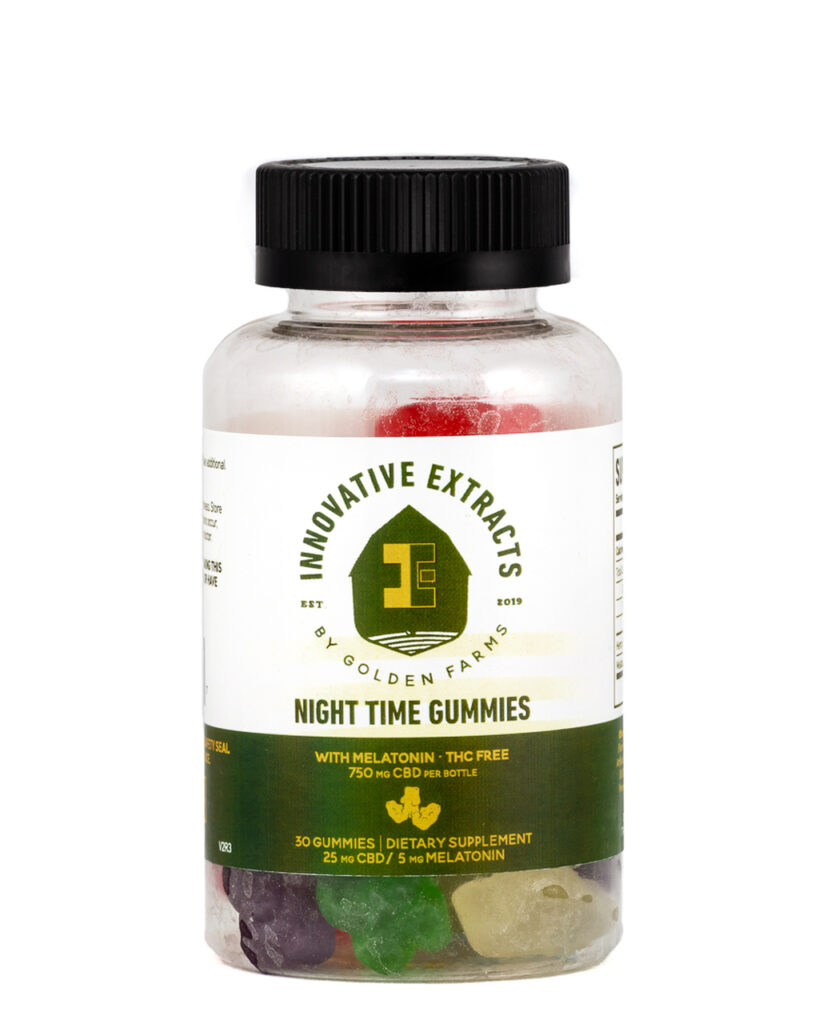 How did it measure up you ask? Here is what I discovered after I gave these a try for a full 7 days:
Taste
I found that the flavors of the gummies were not overpowering and tasted good. There are several different colors, indicating different flavors however, they tasted rather similar to me. On a scale of 1-10, with 1 being the worst, and 10 being the best, I would give these and 8.75-9 out of 10 on taste. Another facet of taste I considered was texture and the gummies were right on par in terms of texture. Very similar to the standard candy gummies you get at your local grocery store. A stellar 10 out of 10 on texture and they didn't melt or stick together like some of the other gummies in the space.
Look
Simple "bear-shaped" gummies look great and the packaging was just as appealing. I also liked the variety of colors/flavors. No qualms here.
Effectiveness
The most important attribute for this review is just how well it helped me sleep. In general, I do find it hard to go to sleep and stay asleep for more then 3-4 hours at a time. I sometimes take CBD oil before bed or melatonin gummies, which both work well most times. For the Innovative Extracts gummies, and the combination of CBD+Melatonin, I can say is a fantastic combination. I was able to stay asleep for 5-6 hours on average after consuming 1 gummy before bed. I am now curious if I were to take my previous CBD oil and melatonin together if it would have the same effectiveness, but at this point, why bother? Innovative Extracts gummies are a one-stop-shop for better sleep.
Conclusion
In conclusion, I really liked the Innovative Extracts Night Time CBD Gummies with Melatonin and its effectiveness. I would give this product a solid 9.5 out of 10 and recommend others to try to help them get better sleep in a hurry!
CBD Flower: What Is It and Why Should It Be Your CBD Go-To?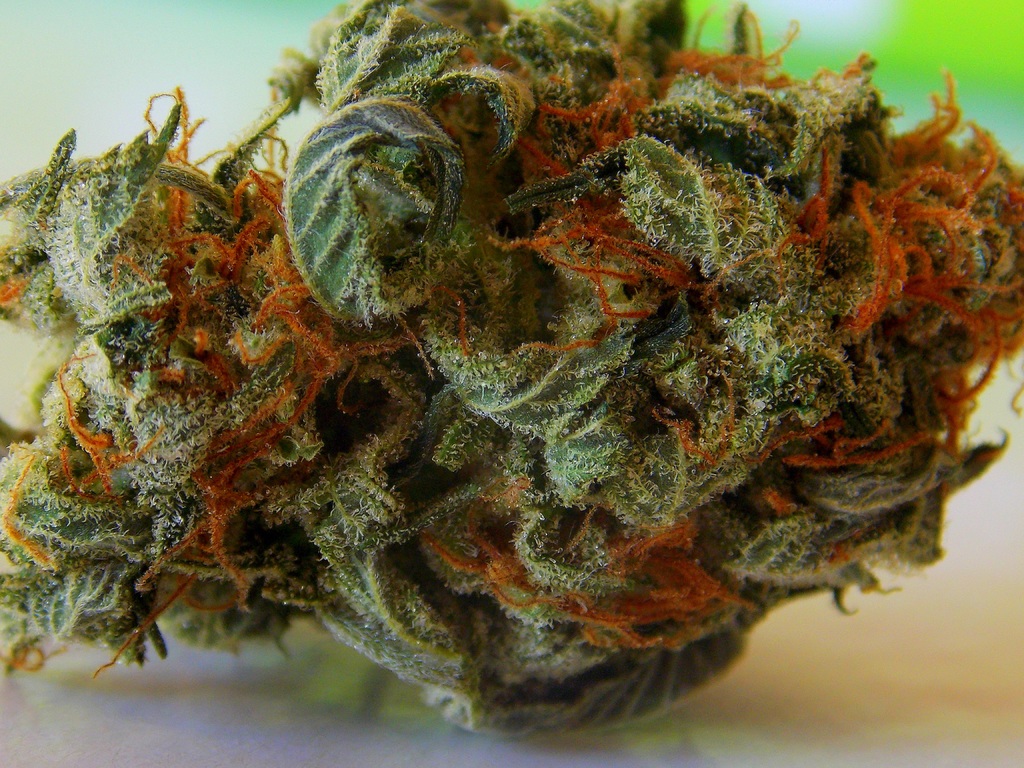 There is no shortage of CBD products on the market nowadays. CBD has taken many forms over the recent years, ranging from gummies to oils and even topical ointments. While some people may have a preference over what works best for their needs and lifestyle, our suggestion, if you are overwhelmed with the number of choices available to you, is to go back to the basics.
The basics we're referring to is CBD flower, an unprocessed and original form of CBD that is the perfect choice for any traditional cannabis fan.
What Is The CBD Flower?
CBD flower is the original yellow or green flower that grows on the hemp plant. Picked and dried, CBD flowers are often referred to as buds. Similar to the rest of the parts of the hemp plant, the flowers contain an equivalent amount of CBD.
Does CBD Flower Contain THC?
Just like the other CBD products, the CBD flower contains only traces of THC, making it completely legal. In the UK, CBD's THC content should be around 0.2% or less to be legal. Hemp and marijuana flowers are extremely similar in nature and are very difficult to distinguish simply by looks alone. It is important to purchase CBD flower from a reputable source to ensure you are purchasing CBD and not THC. Both the smell and looks of CBD flowers resonate with marijuana and could only be distinguished via lab testing.
How To Use CBD Flower?
Like marijuana flowers, there are many ways one could use CBD flowers in their daily lives. Those that prefer the old tested ways should opt-in for smoking the flower. Separate the flower into tiny pieces using a grinder or hands and use it in your pipe or roll a CBD cigarette using rolling papers.
Other individuals that are fonder of ingesting CBD rather than smoking it could benefit from adding CBD flower into their food, especially baked goods. Lost in the sweetness of your dessert treat, you won't be able to taste the bitterness of the flower itself but you'll still reap the benefits of CBD such as calmness and relaxation. It is especially convenient on the go and does not require any additional supplies. So get your sugar and flour ready, we're baking CBD cookies! 
Where To Buy CBD Flower?
With so many choices available on the market, it is easy to get lost in the sea of CBD products. By choosing CBD flowers instead of the commonly advertised oil or gummies, you are already filtering through the masses. It is especially important that you purchase your CBD flower from a reputable source that has completed the lab testing ensuring that the amount of THC found in the product is trace only and that you are receiving a high-quality and legal product. In the UK, suppliers like
There are a few sources where you could purchase CBD flower, one of them being your local smoke shop, where you can physically examine the product or a trusted online source. Always opt-in for high-quality products to ensure you get a safe and enjoyable effect.