A Short Guide for Vaping Cannabis Oil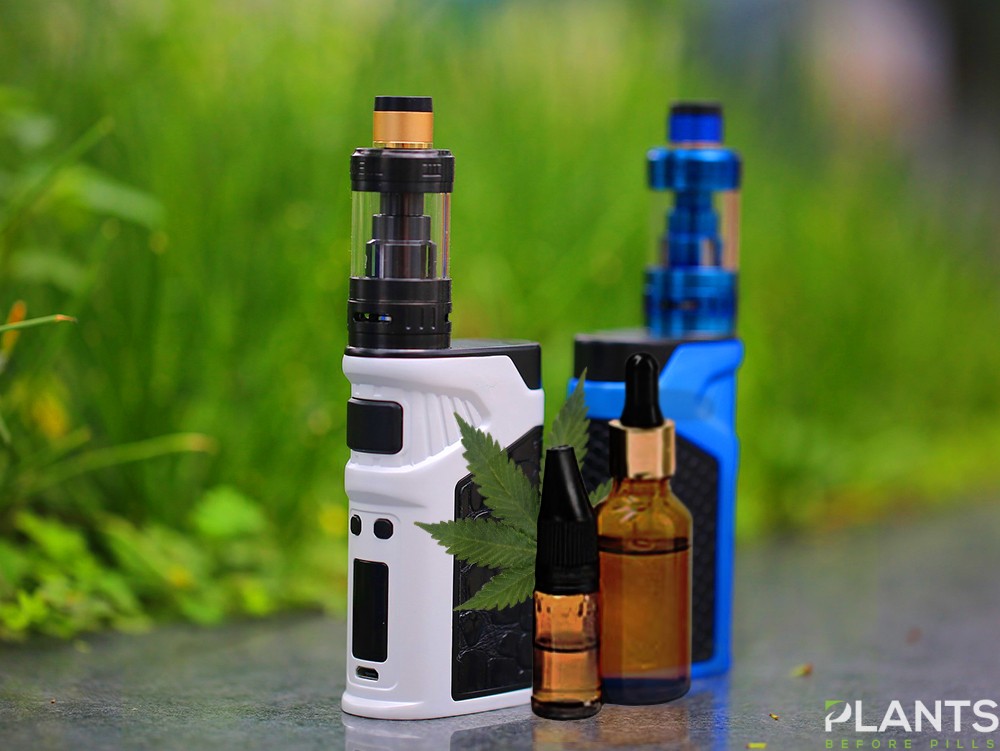 Medical marijuana is currently making waves in the medical industry. Since medicinal weed has been recognized by the WHO, doctors have been prescribing cannabidiol (CBD) products to their patients. Production and sales of this medical wonder have exploded. From just pure CBD oil, manufacturers were able to produce variants, ranging from candies and brownies to balms and sleeping masks and now vapers can enjoy the health benefits of medical cannabis by vaping CBD oil. This article aims to shed some light on vaping medical cannabis.
What is CBD oil?
CBD is one of the substances extracted from marijuana buds and flowers. Unlike other compounds from this plant, it has no harmful effect on the brain. Aside from being harmless, study after study has proven that this substance has medicinal properties too, especially for relief from different types of pain.
Clinical experiments are proving that it can help cure serious medical conditions prevalent in this modern world, including Alzheimer's disease, Parkinson's disease, some types of cancer and even AIDS. No wonder sales of CBD oil and products have skyrocketed since medicinal cannabis became legal in many US states and many other countries.
The best thing about cannabidiol oil is the WHO declared this substance as safe for human consumption. Moreover, the international body acknowledged its healing properties to help treat certain diseases listed in one of its reports.
What is CBD Vaping?
CBD vaping is the act of inhaling the vapor from e-cigarettes, also known casually as vapes. Primarily used as an alternative to cigarettes, e-cigarettes have become a popular pastime. In fact, vaping has become a profitable industry with the rise of hundreds of manufacturers of replaceable e-cigarette parts and e-juice flavors. In fact, vapers can choose from a wide range of flavors, from cigarettes and cigars to coffee, fruit, and candies. And now, manufacturers have produced cannabidiol oil specially designed for vaping.
There are many types of vapes. CBD oil vapers often use pen style or tank style vapes. Pen-style vapes are made up of a chamber connected to a metal heating coil in the bottom. The coil vaporizes concentrated cannabidiol oil made for this purpose. While this model is more convenient to use, users need to replace the coil from time to time once it burns out.
On the other hand, tank-style vapes have more components. It requires e-liquid, which is a concoction of propylene glycol, vegetable glycerin, various types of flavoring and CBD oil. While vaping with tank-style vapes is more engaging because of the billowing smoke and added flavors, the CBD oil is diluted meaning, tank-style vapers need more puffs to get the right dosage than those who use the pen-style variant.
Why vape medical cannabis?
As mentioned above, people can consume medical marijuana in different forms, one of which is placing a few drops of  CBD oil on the tongue, just like conventional medicine. While this is the usual method, many people feel uneasy when they taste the substance. As an alternative, manufacturers produced cannabidiol oils for vaping. What's more, vapers can add flavors to make vaping a more pleasant experience.
Aside from the unpleasant taste and sensation of the drops, inhaling CBD oil provides a faster way for the marijuana to enter the body as opposed to ingesting it orally which will take longer to process. In some cases, like extreme pain, a person may be looking for immediate absorption of the chemical into the bloodstream. By vaping, patients can immediately feel the relief and other medical benefits of CBD.
Is medical marijuana vaping safe?
In general, inhaling the cannabidiol vapor is safe. However, some people may be allergic to certain chemicals and metals used in vapes. What's more, vapes that are available on the market may also contain different metals such as cadmium and lead that are dangerous to one's health, especially when heated. For these reasons, doctors recommend that their patients consult them first before vaping medical cannabis to avoid allergic reactions and possible contamination.
In just a short time, medical cannabis has evolved. Now, it can be used as CBD Vape Oil. But, just like any medicine, experts advise users to get prescription a from a physician first before they try vaping cannabis oil. This way, they can avoid any potential health complications.
Top 4 Best CBD Edibles For Anxiety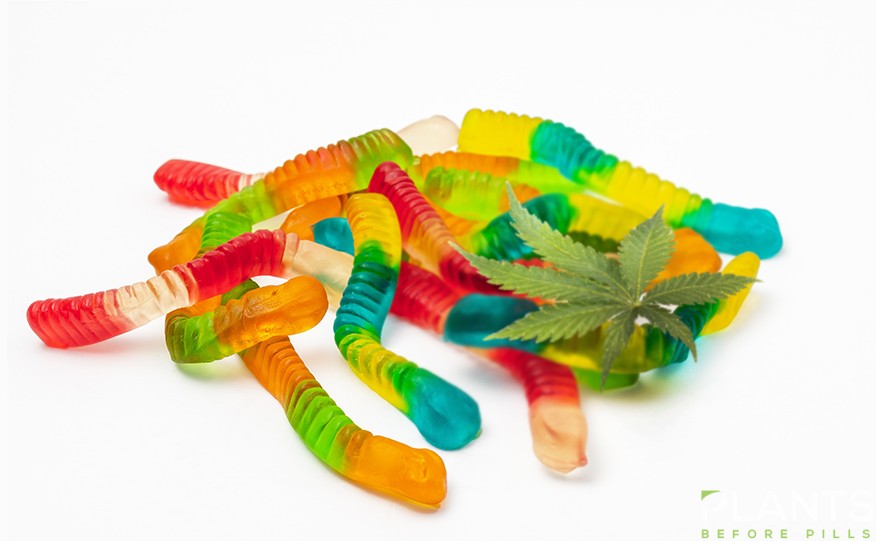 Experiencing anxiety in everyday living is considered normal, however, if symptoms are starting to bug you off, it can lead to constant stress and excessive worrying. For some people, anxiety becomes a huge problem as it triggers physical symptoms like increased heart rate, sweating, trembling, feeling weak and trouble concentrating.
Aside from seeking professional help, you can also take cannabidiol to ease the symptoms and make yourself calm.
How CBD Helps With Anxiety
There are studies and researches that claim the promising ability of cannabis in relieving a generalized anxiety disorder. For instance, a 2010 study found out that cannabidiol revealed changes in blood flow to the regions in the brain linked to feelings of anxiety. Moreover, cannabidiol, which is an active compound in marijuana, reduces symptoms linked to post-traumatic stress and anxiety-provoked sleep disorder in children.
Although more tests are needed to prove the effectiveness of CBD in easing anxiety symptoms, researchers are positive that this compound can be an alternative 'treatment.'
Why Choose CBD Edibles
Taking CBD edibles is like eating candies and chocolates because these CBD products contain different flavors. It can be in the form of gummy bears, brownies, cakes, candies, chocolates, and more.
A research conducted in 2016 suggests that negative health effects can be associated with smoking cannabis. Smoking cannabis can lead to addiction, according to research because a person experiences ease in anxiety. Edibles, by far, are completely safe to take and have fixed dosing. Depending on the amount consumed, it can provide just the right effect on a person.
CBD Effects
When consumed or used, cannabidiol can instantly provide relaxation as it interacts with the body's endocannabinoid system. This system is the who regulates different functions such as sleep, pain, emotions, and appetite.
People who tried cannabidiol for the first time can attest to how effective it is in enhancing sleep, reducing stress levels, and basically improving one's quality of life.
Best CBD Edibles For Anxiety
With the popularity of cannabidiol among adults, the demand increases. Manufacturers cater to this demand and produce new products for safe consumption. If you search online, you can easily find a wide selection of CBD edibles. Given this vast market, you need to be careful about buying products because not all of these promise sound results.
For anxiety relief, here are the best six cannabidiol edibles you can buy.
Kushly CBD Gummies ($55)
If you are after a tasty CBD edible, the Kushly CBD gummies are your best bet. Every gummy contains 30mg of cannabidiol and it gives a natural fruity taste. Recommended dosing is up to two gummies per day.
The best thing about this product is, it is free from the THC content, which is the compound opposite CBD. THC provides psychoactive effects linked to being 'high.' With Kushly CBD Gummies, you can instantly get the goodness of CBD minus the high sensation.
CBDistillery ($60)
Looking for vegan CBD edibles? The search is over because the CBDistillery is 100% vegan and GMO-free. These are flavored gummies in grape, cane juice, and organic concentrate. Derived from US-grown cannabis, every piece of gummy is sure to provide quality results. Each CBD edible contains 30mg of cannabidiol, a good dose for daily consumption.
Relax Bears CBD Daily Dose Gummie ($55)
For mood regulation, the Relax Bears CBD Daily Dose Gummie is considered a holy grail. Each container contains 30 gummies with 10mg cannabidiol. Specially made for anxiety, it provides instant relief for increased heart rate, nervousness, panic attacks, and fatigue.
Hemp Bombs, Original Gummies ($99.99)
One of the best CBD gummies for anxiety is the Original Gummies by Hemp Bombs. It is one of the leading brands that provide high-quality cannabis products at a decent price. The edibles are categorized into three: Original Gummies, High Potency CBD Gummies, and the CBD Sleep Gummies. Each bottle has 60 gummies with 15mg dosage per gummy.
Anxiety disorder is one of the most common mental illnesses in the world, next to depression. It affects millions of adults and is highly curable with the help of professionals and alternative medication. In case you want to try a natural remedy in the form of cannabidiol, make sure to get yourself some CBD edibles for a delightful treat.
CBD Treats to Give Away to Adult Trick or Treaters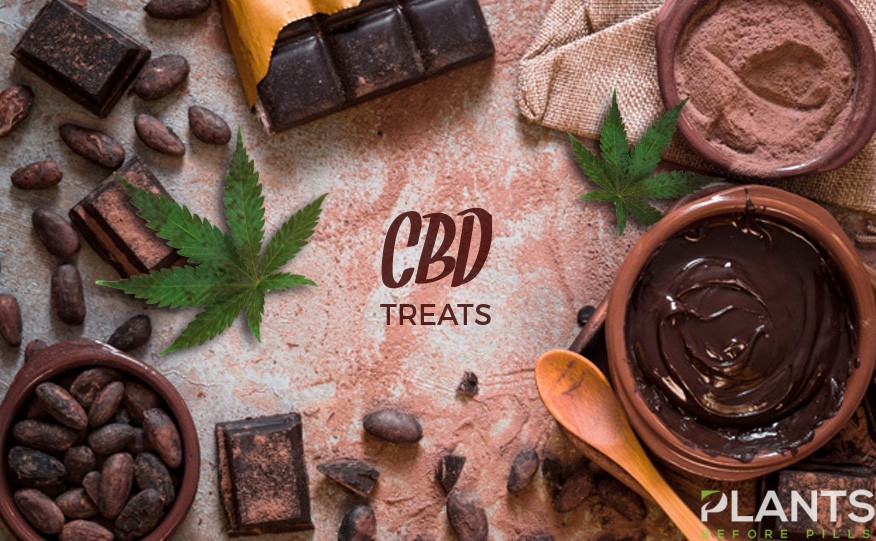 Halloween is certainly not just for kids. While the novelty of dressing up and going from one door to another may wear down with age, there's nothing more fun and exciting than getting treats to eat during the wee hours of the night. Now that you are much older, you may finally understand the appeal of CBD edibles that are geared towards friends and other likeminded individuals.
If you have friends coming over or you are simply waiting for a few adult guests to come knocking at your door, you might want to surprise them with wonderful cannabis goodies. Not only will this make them feel loved and pampered, but it will also bring them back to their childhood.
While taking a dosage of cannabidiol directly under the tongue is still the way to go, there are other creative ways you can take and use this. Below are some ideas that might be of help this coming Halloween:
CBD Oil Edibles for Chocolate Lovers
Numerous guests prefer to eat cannabis-laced food items as it reminds them of their childhood trick or treating experiences during Halloween. Not to mention, eating cannabis-infused foodstuff is simply an unparalleled experience. Some of the hottest items on the market today include:
Lord Jones CBD Dark Chocolate Espresso Chews
Nothing spells maturity (and caffeine!) than that of the word espresso. To give you that much-needed boost through the night, give your friends and adult trick or treaters with some of the finest cannabidiol infused dark chocolate.
Lulu's Artisan Chocolate: Chocolate Botanical Delight
Proudly made with 78% cacao with hemp oil complex, this chocolatey and indulgent delight will surely be a delicious addition to your gathering. Each square is enough for one person, so make sure to pass this bar around and have everyone get their fair share.
CBD Edibles Gummies for the Adventurous Soul
Let's face it, chocolate isn't exactly for everybody, although we don't get why. So, for those who are seeking alternatives to the traditional Halloween favors, CBD gummies will make for a great substitute. Apart from its juicy and flavorful bite, it also lends a more relaxing vibe that will help you and your gang enjoy the night away.
Lord Jones Old Fashioned CBD Gumdrops
The perfect cross a dense and light treat, the old-fashioned gumdrop boasts of natural fruit flavors filled with 20 milligrams of CBD per piece. Pass one to your circle of friends and watch this sweet treat take the edge off. This is particularly helpful for individuals who have anxiety and pain as this can promote calmness with every dose.
Charlotte's Web CBD Gummies
Made with whole-plant hemp extract and natural fruit and vegetable extracts, these organic creations promise a burst of freshness and juiciness with every bite. With different categories to choose from such as calm, sleep, and recovery, you'll have no shortage of gummies to share with your visitors.
Cannabis-Infused Beauty Products for the Homebody
Think outside the box and share some industry secrets with your best gal (or guy) pals. Since you're most likely spending the night together, why not throw in some CBD beauty products in their goody bags? Come morning, they'll appreciate their refreshed and moisturized faces even more. Face masks are a convenient and hygienic way to impart moisture on a dehydrated face after a night of partying, so make sure to give some skincare products their way.
The CBD face mask from Joy Organics is a miracle worker. Apart from the calming and moisturizing benefits that come with the hemp oil and hemp extracts, the mask also encourages cell renewal thanks to the rosemary extracts. End your night with this and you'll have a Halloween to remember.
With countless cannabidiol edibles making its way on the market, choosing adult-appropriate treats might have become more challenging than ever. Thanks to this guide, you won't have to look any further. With these CBD oil edibles and favors, your Halloween just got even better.
Canndescent Closes $27.5M Series C Funding, Launches New Products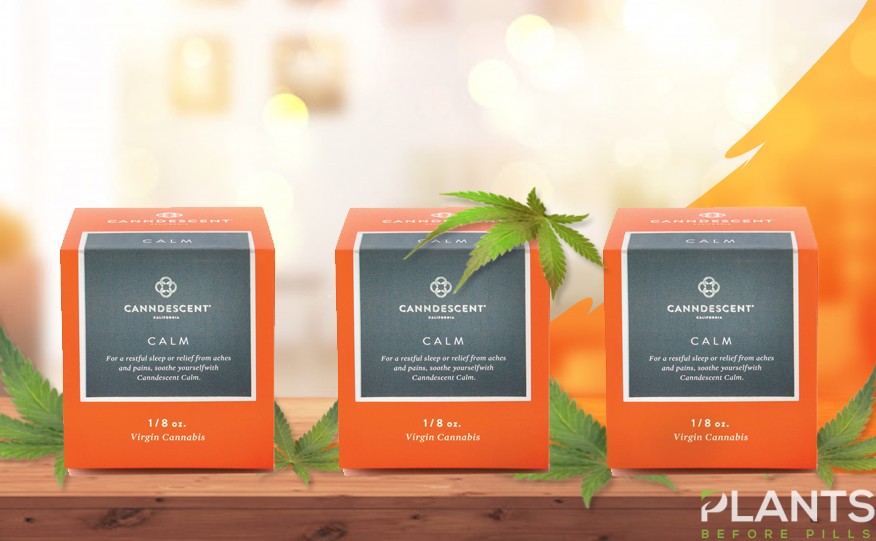 The California-based cannabis company Canndescent recently closed a whopping $27.5M Series C Preferred Funding held last September 10, 2019.
Green Acre Capital, a Canada-based cannabis-specific investment firm, spearheaded the concluded Series C Preferred Funding Round. Other investors include Altitude Investment Management, Carnegie Arch Capital, JW Asset Management, and Sentera, LLC. Financial advisors Benchmark and DelMorgan & Company provided guidance and support for the business transactions.
In a statement, chief executive officer of Canndescent Adrian Sedlin states the investment towards their company allows them to increase their reach and widen their product offerings, saying "the institutional investment community recognizes our attractive risk-reward profile and continues to validate our strategy of driving growth through more brands, products and geographic markets."
The same sentiments are echoed by Green Acre Capital, who said "Canndescent's exceptional products, execution, and forward-thinking leadership will definitely earn it a significant stake in the future of the cannabis industry," said Tyler Stuart, the managing director of the Canada-based firm.
Canndescent's New Cannabis Products
Following this, the company is slated to launch new cannabis products designed to cater to the affluent. The luxury cannabis brand is slated to expand towards Canada and Asia, intending to cater to a more exclusive market and distributing high-end vaping products. The company's partnership with Fume Labs allows them to supposedly gain more traction in the market once they officially launch their products to the Canadian market in December of this year, reports The Guardian.
Apart from selling premium stylus series, Fume Labs will also stock up on Canndescent's ready-to-use vape pen, cartridges, and stylus battery to complete the whole range. A top-shelf brand, Canndescent plans to engage the public interest through its luxe packaging and branding, mirroring the simplicity and elegance of the renowned fashion brand Hermes.
In an interview with Cheddar, Sedlin disclosed that its partnership with Green Acre Capital opened doors towards its expansion in the Canadian market. "With a seasoned venture capitalist out of Canada, which is a federally legal market, it's really given us exposure to the Canadian market and around the world," says Sedlin. While the business initially aimed to expand operations within the confines of the United States, it reveals that expanding with a global perspective allowed them to achieve their goals.
Despite product launches and partnerships coinciding with recent events surrounding vaping-related illnesses in the country, Canndescent believes that cannabis regulation will greatly help the underserved and largely unregulated sector.