A Short Guide for Vaping Cannabis Oil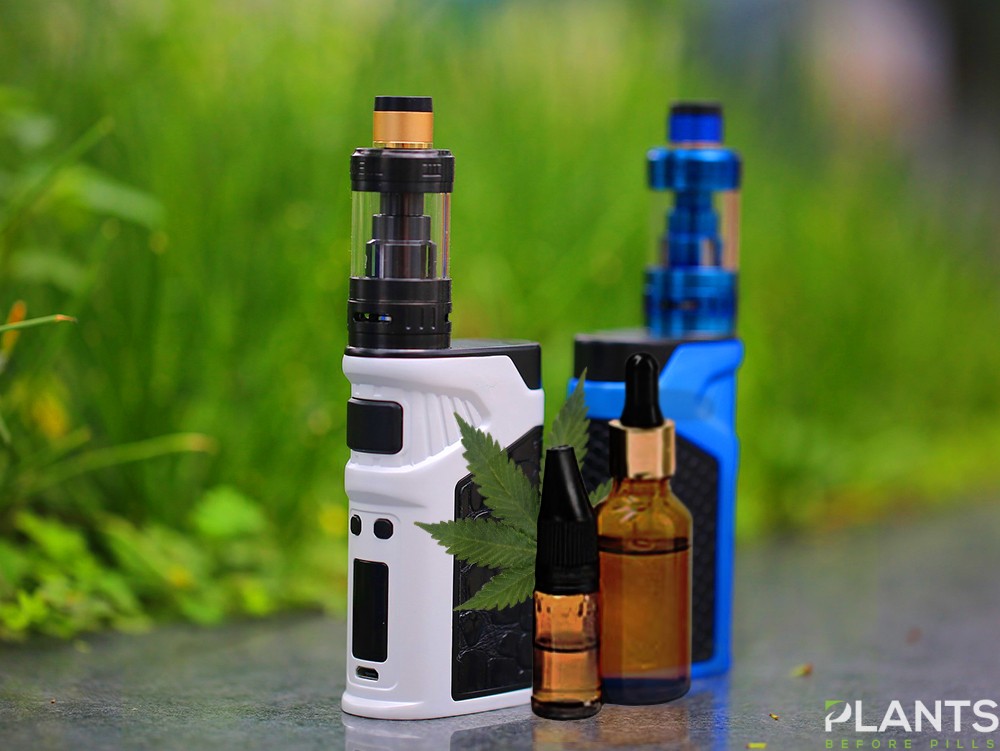 Medical marijuana is currently making waves in the medical industry. Since medicinal weed has been recognized by the WHO, doctors have been prescribing cannabidiol (CBD) products to their patients. Production and sales of this medical wonder have exploded. From just pure CBD oil, manufacturers were able to produce variants, ranging from candies and brownies to balms and sleeping masks and now vapers can enjoy the health benefits of medical cannabis by vaping CBD oil. This article aims to shed some light on vaping medical cannabis.
What is CBD oil?
CBD is one of the substances extracted from marijuana buds and flowers. Unlike other compounds from this plant, it has no harmful effect on the brain. Aside from being harmless, study after study has proven that this substance has medicinal properties too, especially for relief from different types of pain.
Clinical experiments are proving that it can help cure serious medical conditions prevalent in this modern world, including Alzheimer's disease, Parkinson's disease, some types of cancer and even AIDS. No wonder sales of CBD oil and products have skyrocketed since medicinal cannabis became legal in many US states and many other countries.
The best thing about cannabidiol oil is the WHO declared this substance as safe for human consumption. Moreover, the international body acknowledged its healing properties to help treat certain diseases listed in one of its reports.
What is CBD Vaping?
CBD vaping is the act of inhaling the vapor from e-cigarettes, also known casually as vapes. Primarily used as an alternative to cigarettes, e-cigarettes have become a popular pastime. In fact, vaping has become a profitable industry with the rise of hundreds of manufacturers of replaceable e-cigarette parts and e-juice flavors. In fact, vapers can choose from a wide range of flavors, from cigarettes and cigars to coffee, fruit, and candies. And now, manufacturers have produced cannabidiol oil specially designed for vaping.
There are many types of vapes. CBD oil vapers often use pen style or tank style vapes. Pen-style vapes are made up of a chamber connected to a metal heating coil in the bottom. The coil vaporizes concentrated cannabidiol oil made for this purpose. While this model is more convenient to use, users need to replace the coil from time to time once it burns out.
On the other hand, tank-style vapes have more components. It requires e-liquid, which is a concoction of propylene glycol, vegetable glycerin, various types of flavoring and CBD oil. While vaping with tank-style vapes is more engaging because of the billowing smoke and added flavors, the CBD oil is diluted meaning, tank-style vapers need more puffs to get the right dosage than those who use the pen-style variant.
Why vape medical cannabis?
As mentioned above, people can consume medical marijuana in different forms, one of which is placing a few drops of  CBD oil on the tongue, just like conventional medicine. While this is the usual method, many people feel uneasy when they taste the substance. As an alternative, manufacturers produced cannabidiol oils for vaping. What's more, vapers can add flavors to make vaping a more pleasant experience.
Aside from the unpleasant taste and sensation of the drops, inhaling CBD oil provides a faster way for the marijuana to enter the body as opposed to ingesting it orally which will take longer to process. In some cases, like extreme pain, a person may be looking for immediate absorption of the chemical into the bloodstream. By vaping, patients can immediately feel the relief and other medical benefits of CBD.
Is medical marijuana vaping safe?
In general, inhaling the cannabidiol vapor is safe. However, some people may be allergic to certain chemicals and metals used in vapes. What's more, vapes that are available on the market may also contain different metals such as cadmium and lead that are dangerous to one's health, especially when heated. For these reasons, doctors recommend that their patients consult them first before vaping medical cannabis to avoid allergic reactions and possible contamination.
In just a short time, medical cannabis has evolved. Now, it can be used as CBD Vape Oil. But, just like any medicine, experts advise users to get prescription a from a physician first before they try vaping cannabis oil. This way, they can avoid any potential health complications.
Illinois Expected to Make Recreational Marijuana Legal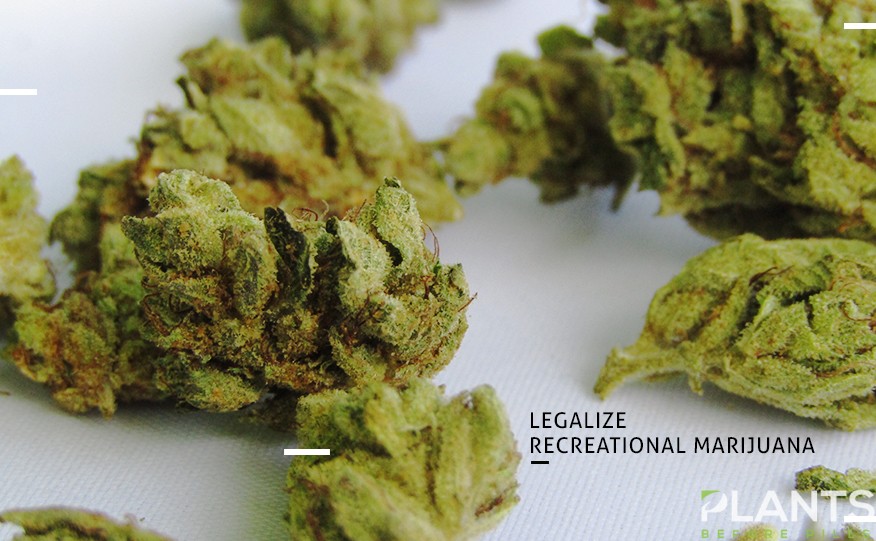 Lawmakers in Illinois recently passed a bill that brings the state closer to legalizing recreational marijuana, says CNN. Ending up with a 38-17 vote, the legislators voted to give adults legal access to marijuana in small amounts.
Sponsored by Senator Heather Steans, the bill is said to be a 'better policy' as compared to prohibition. Steans remarks that the law will be able to implement public safety, allowing them to keep Illinois children safe. Moreover, legal recreational marijuana can bring revenue to Illinois.
This policy is also supported by the state's Governor JB Pritzker, making advocates optimistic about its potential implementation.
Allowable Amount To Carry
If enforced, this would give individuals 21 years old and up the ability to buy and possess 30 grams of marijuana. This new development will also allow Illinois residents to have 5 grams of concentrates and THC-infused products with a maximum THC content of 500 mg on their person.
The maximum amount a non-resident can possess is half of the amount residents are permitted to carry.
Aside from being able to carry a regulated amount of hemp for recreational use, this bill will allow medical marijuana patients to purchase seeds and cultivate a maximum of five crops in their place of residence. However, the policy states that the plants should not be visible in public.
This provision was included in the law after the legislature deliberated about 'home grow rules.' Rules pertaining to the cultivation of marijuana at home varies depending on the state. Michigan allows the most number of plants (12 crops), while Washington state does not allow patients to cultivate crops.
Pardons for Convictions
Perhaps part of the reason that supporters advocate for the law is the provision that pardons residents who were convicted of marijuana possession. However, this applies to individuals who were convicted of possessing cannabis below 30 grams. These people can file petitions to a court themselves or with the help of a state attorney.
Reports show that over 750,000 cases could be pardoned.
According to Business Insider, the 10 states that allow the recreational use of the plant are Alaska, California, Colorado, Maine, Massachusetts, Michigan, Nevada, Oregon, Vermont and Washington. The list also includes Washington, DC. Some parties also anticipate the legalization of recreational cannabis in New York and New Jersey.
Meanwhile, cannabis remains to be in the list of Schedule I drugs along with LSD and ecstasy.
Lazy Summer Days: 5 Ways to Enjoy CBD this Dry Season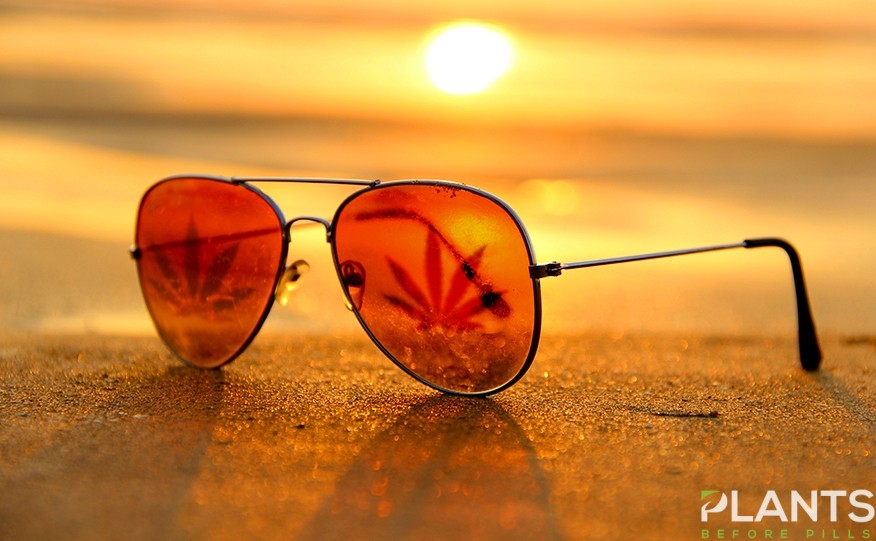 There's no better way to enjoy the heat than to lounge and relax, while dreaming of a perfect summer getaway. Mix CBD on the list and you will be in a dreamy state, away from all the stress in the world. In case you're itching to travel, this is also the perfect time to go out of town and visit some of the best locations with relaxed weed laws.
The list of things to do is endless but in case you don't have much plans this summer, here are some ways to enjoy this season with cannabidiol or CBD:
Munch on CBD Edibles' sweet delights
Ditch the regular ice creams and try out sweet treats infused with cannabidiol. There are CBD edibles like brownies, gummies, chocolates and cakes that are worth a try. There are also caramel flavored CBD popcorns to go with sweet fruit shakes.
For CBD ice cream, try the Van Leeuwen Artisan Ice Cream's Couch Potato for that unique potato chip base, mixed with roasted peanuts, caramel swirls, marshmallows and chocolate covered pretzels. For every scoop, you can get 5mg of cannabidiol, which is perfectly fine, plus there is no weird taste to it.
Experiment with CBD beverages
Take a shot of coffee infused with marijuana to energize your mind and body early in the morning. Make sure to choose a less potent CBD coffee to get desired results. In case you want to be refreshed, why not get sparkling CBD-infused sodas and juices? Choose from a wide array of flavors available on Amazon and other pop up stores.
At night, you can indulge in CBD kombucha to feel hydrated and at the same time, ingest nutrients. If you are with friends, you can prepare cocktails infused with cannabidiol. Try the Mint Julep, Margarita, Gin & Tonic and Vodka.
Experience mental clarity with CBD bath bombs
The heat will probably drain your energy through the day, so, the best remedy is to soak in the water for hours. Purchase the best CBD bath bombs that support the relief of aching muscles, joints, bones, while offering mental clarity.
Try the Kushly CBD Bath Bombs with a combination of essential oils for maximum relief. These bath bombs come in four variants: citrus, rose, lavender and eucalyptus mint. Each bath bomb is priced at $13 and can only be dissolved in warm water. Meanwhile, if you also want skin care with these products, you can try the Kush Queen with nourishing ingredients.
Binge watch shows about marijuana
Peak summer heat is not safe for the skin and body, so, what you can do is stay indoors and stream shows about marijuana on your mobile phone or television. There are new shows on Netflix that you can check out, like Cooking on High, Disjointed, Highland Thailand's Marijuana Awakening and more.
While streaming these shows, you can munch on your favorite CBD edible to complete the experience.
Listen to CBD Podcasts
Besides watching shows, what you can do is listen to podcasts while on the way to work or walking to the grocery store. From educational, lifestyle and health content, you can find anything on iTunes, Google Play, Tune In and any other apps. Famous cannabis news and podcasts you can check out are: Dude Grows Show, Weed + Grub, The Potcast and I'm Too Effing High.
The sun's out and there's more to hitting the beach and going out of town. Try doing these things to get the relaxation you deserve. Before buying these products, make sure to check product reviews first to get the facts. In addition, it's recommended to check with your doctor first, before experimenting with CBD products.
Jumping from the Clouds: Tips to Counter Cannabis Paranoia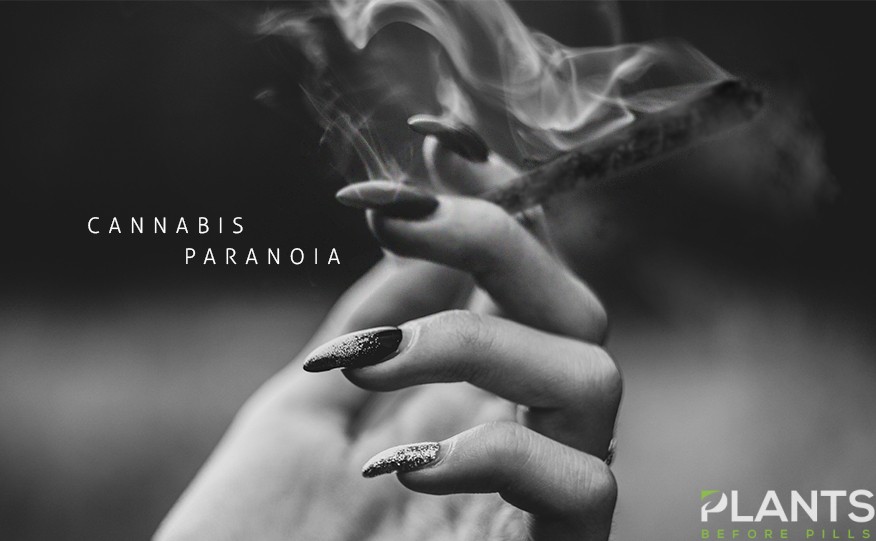 Ever had those 'Oh no!' moments while smoking marijuana? Surely, nearly every cannabis enthusiast dreads the 'too-high' moments. From altered time and sensory perception, amplified anxiety, chilling hallucinations, to all-around paranoia, getting 'stoned' isn't something you must look forward to.
So, how can one counteract cannabis paranoia? You might be wondering.
Cannabis Paranoia – How to Minimize the Effect
Hydrate Yourself
Drinking plenty of water is the key! Whether you prefer a glass of plain water or some juice, it's your choice. However, be sure to stay away from booze as alcohol can actually increase THC blood concentrations.
Drinking plenty of water helps with the natural detox process. In a way, this helps flush toxic bodily fluids from your body and replace them with a cleaner and healthier solution.
Grab some Snacks
Grabbing some light snacks to munch on is also an effective way to counter your intense cannabis paranoia moments. Whether you're in the mood for some nuts, fruits, crackers, or even some cheese, taking in some food will definitely help you feel a little more grounded. This does not just give you some source of distraction but also provides your body with natural fuel to continue digesting what has been consumed.
Take a nap
Don't hesitate to take a rest. Find the coziest spot in your home and get on your favorite bed dress. Although it may not be an easy chore, try switching off the lights, close your eyes and let your mind relax by focusing on your breathing.
Find some Black Peppers
Believe it or not, there's a special cure hidden right at the safety of your kitchen. Many attest that sniffing or chewing on a few black peppers actually help people slip off from the paranoia and hallucinations bought by intense cannabis paranoia.
Take a Shower
If you can't bring yourself to a nap, then taking a quick shower might do the job. The quick change in temperature will jolt your mind and body, enabling you to snap out of your 'high' ventures.
Contact your friends
Another way to counter your intense high moments is by conversing with your friends, whether online or offline. Although this might also be a little tricky, as cannabis dulls your verbal memory and leads you to forget what you're talking about, a nice conversation with your favorite gals will give you a distraction and can even alarm your friends if you already need instant medical attention.
Sweat it!
Engaging yourself in physical activities, such as yoga or jogging, also comes as a good alternative to snap out from your 'high' sessions. Not only could these activities help boost your sense of focus, but they also help flush dormant THC from stored fat and accelerates the process of eliminating marijuana from your body.
Get your hands on some CBD products
The cannabidiol, or CBD, is an effective anti-anxiety compound and can be used to counter too much THC in your body. Many CBD products are now available in the market, so purchasing one in advance won't come as a problem. From CBD vape juice, edibles, pure oils, to drinks, trying on some CBD-based products will help reduce your 'high' times instantly.
Have you taken note of all the tips provided? Surely, smoking marijuana grants you a taste of heaven; however, without the right moderation, you might end up finding yourself amidst the horrors of an intense 'high' moment.
Snap out of your worst nightmare through the expert list provided above.