A Short Guide for Vaping Cannabis Oil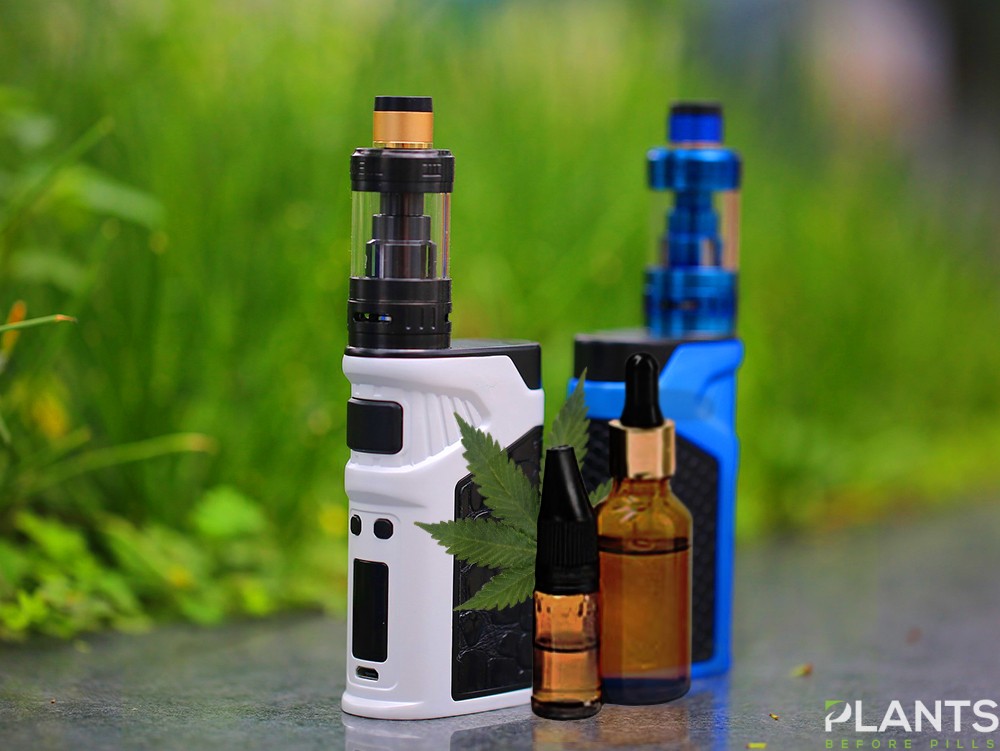 Medical marijuana is currently making waves in the medical industry. Since medicinal weed has been recognized by the WHO, doctors have been prescribing cannabidiol (CBD) products to their patients. Production and sales of this medical wonder have exploded. From just pure CBD oil, manufacturers were able to produce variants, ranging from candies and brownies to balms and sleeping masks and now vapers can enjoy the health benefits of medical cannabis by vaping CBD oil. This article aims to shed some light on vaping medical cannabis.
What is CBD oil?
CBD is one of the substances extracted from marijuana buds and flowers. Unlike other compounds from this plant, it has no harmful effect on the brain. Aside from being harmless, study after study has proven that this substance has medicinal properties too, especially for relief from different types of pain.
Clinical experiments are proving that it can help cure serious medical conditions prevalent in this modern world, including Alzheimer's disease, Parkinson's disease, some types of cancer and even AIDS. No wonder sales of CBD oil and products have skyrocketed since medicinal cannabis became legal in many US states and many other countries.
The best thing about cannabidiol oil is the WHO declared this substance as safe for human consumption. Moreover, the international body acknowledged its healing properties to help treat certain diseases listed in one of its reports.
What is CBD Vaping?
CBD vaping is the act of inhaling the vapor from e-cigarettes, also known casually as vapes. Primarily used as an alternative to cigarettes, e-cigarettes have become a popular pastime. In fact, vaping has become a profitable industry with the rise of hundreds of manufacturers of replaceable e-cigarette parts and e-juice flavors. In fact, vapers can choose from a wide range of flavors, from cigarettes and cigars to coffee, fruit, and candies. And now, manufacturers have produced cannabidiol oil specially designed for vaping.
There are many types of vapes. CBD oil vapers often use pen style or tank style vapes. Pen-style vapes are made up of a chamber connected to a metal heating coil in the bottom. The coil vaporizes concentrated cannabidiol oil made for this purpose. While this model is more convenient to use, users need to replace the coil from time to time once it burns out.
On the other hand, tank-style vapes have more components. It requires e-liquid, which is a concoction of propylene glycol, vegetable glycerin, various types of flavoring and CBD oil. While vaping with tank-style vapes is more engaging because of the billowing smoke and added flavors, the CBD oil is diluted meaning, tank-style vapers need more puffs to get the right dosage than those who use the pen-style variant.
Why vape medical cannabis?
As mentioned above, people can consume medical marijuana in different forms, one of which is placing a few drops of  CBD oil on the tongue, just like conventional medicine. While this is the usual method, many people feel uneasy when they taste the substance. As an alternative, manufacturers produced cannabidiol oils for vaping. What's more, vapers can add flavors to make vaping a more pleasant experience.
Aside from the unpleasant taste and sensation of the drops, inhaling CBD oil provides a faster way for the marijuana to enter the body as opposed to ingesting it orally which will take longer to process. In some cases, like extreme pain, a person may be looking for immediate absorption of the chemical into the bloodstream. By vaping, patients can immediately feel the relief and other medical benefits of CBD.
Is medical marijuana vaping safe?
In general, inhaling the cannabidiol vapor is safe. However, some people may be allergic to certain chemicals and metals used in vapes. What's more, vapes that are available on the market may also contain different metals such as cadmium and lead that are dangerous to one's health, especially when heated. For these reasons, doctors recommend that their patients consult them first before vaping medical cannabis to avoid allergic reactions and possible contamination.
In just a short time, medical cannabis has evolved. Now, it can be used as CBD Vape Oil. But, just like any medicine, experts advise users to get prescription a from a physician first before they try vaping cannabis oil. This way, they can avoid any potential health complications.
Quebec Plans to Ban Cannabis Brownies, Other Products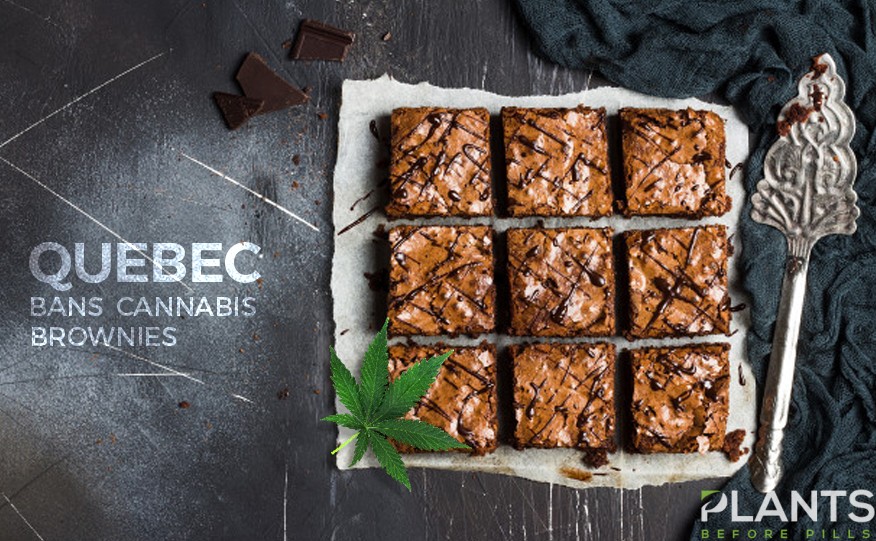 The local government of Quebec revealed its intention to prohibit selling cannabis edibles including brownies, candies, and chocolate. The Canadian province also seeks to ban topical products such as creams, ointments, and balms.
According to a Quebec official, the current provisions of the law legalizing edibles in Canada are "insufficient for Quebec to meet its public safety goals."
In a statement, Quebec official Lionel Carmant said that the prohibition seeks to minimize the risk of children consuming cannabis products. It is also expected to minimize the general consumption of marijuana-infused items.
To help achieve its goals, the Coalition Avenir Quebec (CAQ) government released a draft of regulations. One of the specifications of the draft said that the Société Québécoise du Cannabis is not allowed to sell "sweets, confectionery, dessert, chocolate or any other product attractive to minors."
Marijuana items should also have THC levels not greater than 5 milligrams per distinguishable portion. For an entire package, notwithstanding the number of distinguishable portions in the package, the THC level should not be greater than 10 milligrams.
The draft also states that drinkables should not have more than 5 milligrams of THC per package. No additives and substances to enhance flavor, color and smell are allowed.
For non-edibles, the THC content should not be greater than 30%.
The impending legalization of edibles
After Canada legalized recreational and medical cannabis in October 2018, the country is slated to make the sale of edibles legal nationwide in December. Bloomberg said that this comes as the next phase in the cannabis legalization laws implemented in the country. Products included in this new phase include cannabis edibles, drinkables, topicals, and vape devices.
Before the products hit Canadian dispensary shelves, the items must pass regulatory standards. This includes restrictions when it comes to THC content for edibles, drinkables, vape pens, and topicals.
For food and drink products, a maximum of 10 milligrams of THC per package is allowed. On the other hand, 1,000 milligrams per package is allowed for vape cartridges and topicals.
Dispensaries and manufacturers are also banned from offering products that "can reasonably be considered appealing to a young person." A representative of Health Canada said that gummy bears are likely to be included in the list of prohibited products.
According to the CAQ, the proposed regulations seek to reduce cannabis' long-term effects on young individuals' mental health.
CBD Honey Sticks: What Are These and Why You Should Buy It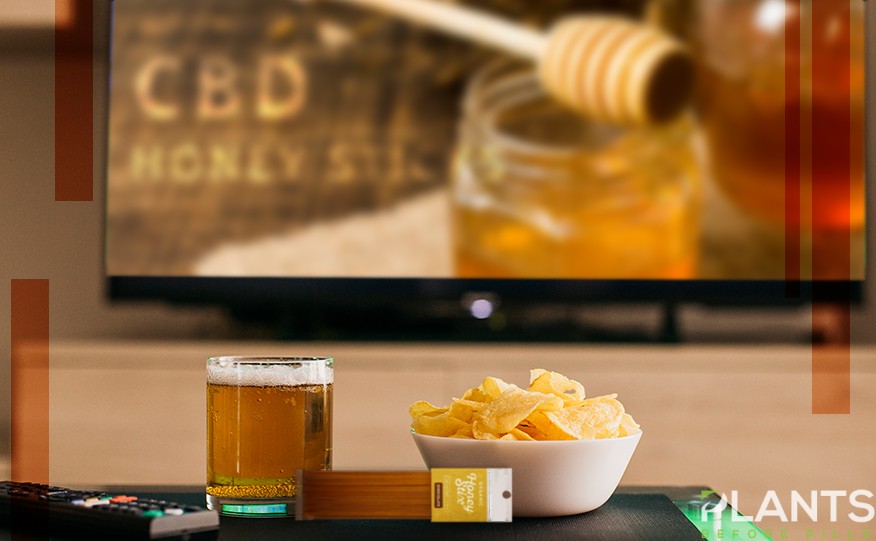 For years, people are using honey not just for food, but also to fight off infection, heal wounds and treat digestive issues. It is rich in plant chemicals that act as antioxidants, which protects the body from cell damage and free radicals. Now, imagine that this is mixed with cannabidiol, an active compound found in the marijuana plant. Aside from the health benefits, the taste will also improve your appetite and get you in a good mood.
Why Mix Honey with CBD?
Because of the Cannabidiol craze, some people are mixing this active compound with almost anything—coffee, skincare, juices, and even alcoholic drinks. The CBD honey sticks taste like normal honey but with a nice after effect of making a person feel calm, refreshed and relaxed. These straws are also great for people who need a little boost while on the road.
Basically, there are two varieties of CBD honey straws: the solid and liquid kind. The first one is like a hard candy that dissolves into a warm beverage. These are perfect for coffee or milk. On the other hand, the liquid variety is sealed in a tube, which is also applicable for mixing with beverages or sipping it right through.
Benefits of CBD Honey Sticks
Cannabidiol on its own provides a wealth of health benefits to the human body. Proven by science, this compound is beneficial for mental and physical aspects of the body as it is absorbed through the bloodstream and interacts with the endocannabinoid system.
Reduces swelling and inflammation
Eases nausea
Help relieve anxiety and depression
Combats neurodegeneration disorders
Eases pain
By incorporating the cannabidiol to your daily routine, your body can reap health benefits. On top of that, you can get a boost in the morning and at the same time, feel relaxed and avoid stress.
Measuring the Dose
Dosage is an integral part of consuming cannabidiol. If the strength is high, a person can feel a bit weird, especially first-time users. Maximum dosage is needed only if a person is using CBD for medical concerns, like suppressing seizure activity and pain management. However, low dosing is good for regular consumption.
With these, manufacturers already indicate the dosing of each stick, about 10mg. These are perfect as snacks and can be mixed with tea and coffee.
Best CBD Honey Sticks in the Market
Before you buy loads of this product, make sure that what you're getting is worth the money.
Gold Line 100mg Honey Sticks
Looking for a full spectrum of this product? This will get you through the worst migraine and body pain because it contains 3% THC and is great for tea or toast. Two sticks are equivalent to one tablespoon of 40mg cannabidiol. It is made with raw honey, with no artificial flavoring. Each pack of 5 sticks is only $18.
Beekeeper's Naturals Raw Honey Hemp
The answer to stressful days come in a pack of Beekeeper's Naturals Raw Honey Hemp. One stick contains 20mg of CBD and has a sweet raw honey taste. It is made with 100% enzymatic sweet viscous food substance, hemp extract, and sunflower lecithin, absolutely no artificial preservatives added.
One pack of five sticks is priced $21.99 while a pack of 10 retails for $38.99.
IRIE CBD Honey Sticks
Another awesome product infused with full spectrum cannabidiol is this IRIE CBD honey sticks. It is made from sustainably grown hemp oil, terpene-rich and non-psychoactive. Individual stick contains 10mg of CBD and retails for $12 per 5 pack.
Get your daily boost of cannabidiol with these portable and handy honey sticks. By mixing with your favorite beverage or sipping the liquid, you can instantly feel relieved from any body pain.
Counterfeit Cannabis Products Permeating in Saskatchewan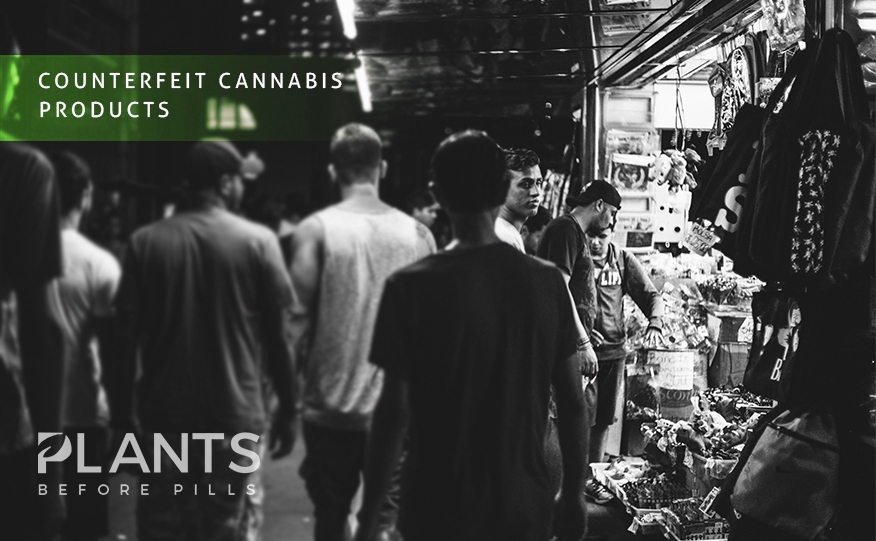 Counterfeit cannabis products bearing symbols resembling the Health Canada labels are invading the market in Saskatchewan, CBC reports. Several physical and online stores have been found selling these fake items.
The symbol that indicates official certifications from Health Canada shows the letters THC and an outline of a cannabis leaf inside a red octagon. While this logo is exclusive only for legal marijuana products, some illicit products are found carrying this symbol.
Products with Health Canada logos are tested by the organization for quality assurance and compliance. The standardized symbol also indicates that the product contains THC that is more than the standard 10 micrograms per gram.
The attempt to disguise counterfeit marijuana as legitimate consumer goods can lead to customers making illegal transactions. This can lead to serious legal and health repercussions.
According to Prairie Records assistant manager Chase Ruttig, he discovered the existence of these fake products when a customer carried one inside the shop. Ruttig notes that the packaging of the illicit item is extremely similar to legitimate ones. However, these items lack the right information present in legal goods.
Essential details placed on the packages of authentic products include a lot number and the dosage of cannabinoids (CBD and THC) present in the product.
The similarity of both types of products can cause "a lot of confusion" about stores that sell legitimate cannabis, says Ruttig. Customers may have difficulty distinguishing the right product to get.
David Morris, the spokesperson of Saskatchewan Liquor and Gaming Authority (SLGA), said that the Authority has been informed of the existence of the falsified labels. SLGA and Health Canada is now urging cannabis users to purchase legal products, which can be acquired only through authorized distributors.
Fake labels are seemingly easy to create as the standardized symbol is available for download at the Government of Canada website. Different file formats are available in the page, along with the codes used for the logo's colors.
Consumers are encouraged to check for legitimate labelling including the lot number, health warnings and dosage information.
Meanwhile, Health Canada released a statement indicating that federally licensed dispensaries and sellers under the Cannabis Act are the only legitimate sources of legal cannabis. For a list of licensed cultivators, processors and sellers of marijuana, visit Health Canada. The regulatory body also provided a list of sellers who are authorized to sell cannabis seeds and plants.