4 Amazing Eco-Friendly Hemp Products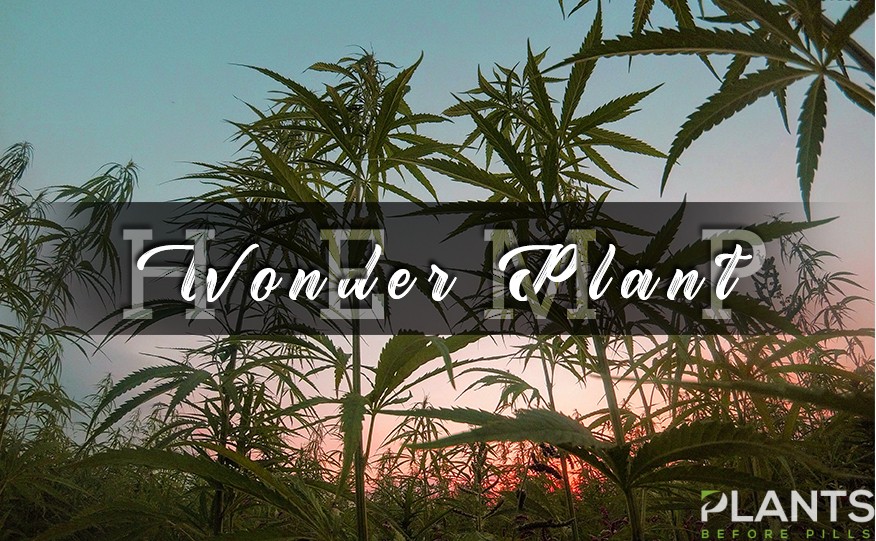 Hemp is one of nature's most valuable creations. As a part of the cannabis family, this plant is a rich source of many beneficial products. Science and history have proven that this plant has multiple uses, including as a primary source of healthy CBD hemp oil.
Once banned in the U.S. for being closely associated with marijuana (both plants belong to the cannabis genus), the federal government has finally legalized it upon the signing of the Farm Bill. Now that the cultivation of this plant on the American soil is finally allowed and even encouraged let us probe into the benefits of this plant not only to our health and our daily lives but also to our environment.
Hemp: The Wonder Plant
Since ancient civilizations, humans have enjoyed many benefits from growing this plant. Our earliest ancestors used this plant for many uses. Archaeologists found remnants of hemp cloth in Ancient China and Mesopotamia as early as 8,000 BC. This plant reached Europe in 1,200 BC. From there, this plant has spread in different countries, including the U.S.
Since the time of early civilizations, hemp is already a source of various products, ranging from:
Food – Hemp seeds are a rich source of nutrition and is now considered a superfood. Some cultures ate them raw while others produce flour by grinding and extract healthy oil by pressing them.
Fabrics – Some historians believe that hemp-derived textile as one of the earliest woven fabric used to replace animal skin for clothing.
Rope – Hemp fibers have been used to create some of the sturdiest and most durable ropes ever known to humans.
Paper – Ancient Chinese use hemp pulp for creating paper as a cost-efficient alternative to silk.
Herbal medicine – Ancient Chinese is also recognized as one of the first cultures to discover the health benefits of hemp. Thousands of years before the discovery of CBD hemp oil, the plant has been used to relieve pain, nausea, and other health conditions.
Discoveries of Eco-Friendly Hemp-Based Materials
Aside from the many uses of hemp, scientists and environmental advocates are exploring the plant for creating renewable resources. Almost every part of this crop can be converted into eco-friendly materials for preserving our health and the planet. Here are some substances derived from this plant that can help save the environment:
As the world faces deforestation at alarming levels, researchers have discovered hemp products which can replace many of the tree-derived materials we are using now such as:
Timber – Scientists have found a wood replacement from the fibers from this plant. These boards can be used for many construction materials such as flooring, roofing, and insulation.
Paper – As mentioned earlier, we can produce paper from the fabrics of this plant.
While plastic has many uses, it is among the world's worst pollutants. These materials need 1,000 years to decompose in landfills. Thanks to the versatility of hemp fibers, scientists have found a way to convert them into fully biodegradable plastics. This hemp product can decompose only within five years. What's more, bioplastics made from this plant can be 2.5 stronger than the plastics we use today.
Researchers can now two types of eco-friendly and sustainable fuels produced from oils from hemp – biodiesel extracted from the plant's seed oil, and ethanol or methanol from its fermented stalks. Hemp oil is the only alternative fuel that can be used to run unmodified diesel engines. Making it a more energy-efficient, more affordable, and more sustainable than traditional fuel.
Here is another remarkable discovery – science has discovered the production of hempcrete, a natural material that can replace concrete. Hempcrete is seven times lighter and gives more efficient insulation, heat regulation, and fire resistance than concrete.
While we focus on countless medical wonders of CBD hemp oil, it's high time to give an equal amount of attention to numerous contributions of hemp-derived materials in saving our planet.
Side Effects of Hemp Oil That Everyone Should Know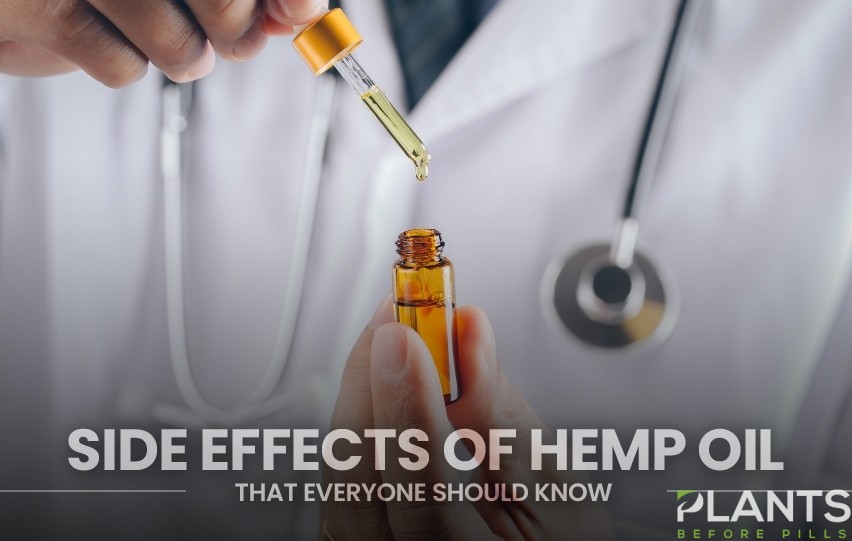 The demand for hemp products is increasing by the day owing to the numerous benefits it has. Hemp in the cannabis family, and what users are interested in is CBD. This is a very potent cannabinoid with an array of benefits. It can be used alone, as a concentrate, or together with other cannabinoids in the hemp plant such as terpenes and CBG.
But the hemp plant also contains hemp seeds, which are used to press hemp seed oil or just hemp oil. To illustrate the potency of hemp oil, it is used to manage health conditions such as chronic pain, inflammation, anxiety, and stress. CBD is the reason that hemp is effective in treating these conditions. It even has many more benefits such as skincare properties, boosting the immune system, improving brain performance, and promoting weight loss among others. You will find hemp oil all over the web, and you can choose the form you want with ease.
That said, it is also worth saying that hemp oil might have some side effects. Some are general to every person and dependent upon use, while others are specific to certain people and dependent upon individual reactions.
Dizziness and Drowsiness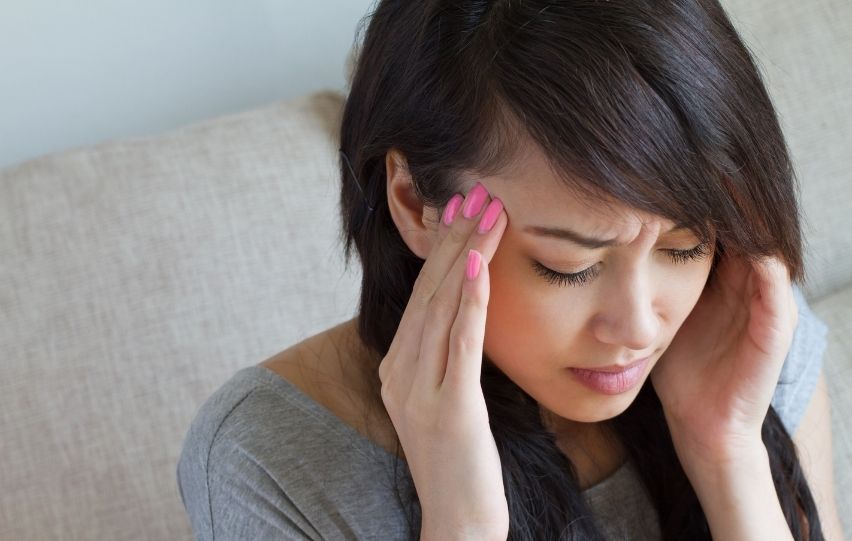 Although hemp oil does not contain elevated levels of THC, a compound that makes people high and is abundant in marijuana, its use might cause some dizziness and drowsiness. This is common in numerous medications and supplements. The level of dizziness and drowsiness might vary from one person to another depending on the reaction within the body. As we all know, CBD, which is present in hemp oil, interacts with the endocannabinoid system in the body and affects how signals are sent all over the body.
Hence, it is highly recommended that you plan your dose well. It is better to take it before bedtime when you have some time to rest before you must drive, start working, or engage in other activities. The good thing is that this effect will fade away shortly after taking your hemp oil.
Change in Mood
Both hemp CBD and hemp oil might affect your mood in some ways. As the CBD interacts with the ECS and the nervous system, it sends a variety of signals that will trigger production of various hormones in either elevated or lower levels. This might affect the mood of some users in many ways; some are significantly affected while others might not even feel the effects.
Hemp oil is not recommended for pregnant women to avoid affecting their mood and the health of the unborn child. For other people, it is easy to deal with mood swings after taking hemp CBD or hemp seed oil. For instance, you can take CBD oil with chocolate to balance your mood if it really affects you negatively.
Allergic Reactions
One of the common hemp oil side effects is an allergic reaction. This might occur in different areas of the body depending on what compound you reacted with. If you take it orally, the reaction might be in your mouth or gut. Those who apply it topically on the skin might get rashes or some form of skin irritation. Well, the reaction ranges from mild to elevated depending on the user.
It is highly recommended that the user seeks medical attention immediately to know what actually happened. Also, one should first stop using the hemp seed oil until receiving clearance from their doctor. Sometimes, you might be surprised to know that the reaction came from other ingredients in the product you are using and not the hemp oil especially when using creams and soaps.
Change in Appetite
Most hemp oil is used orally. It could be through the sublingual method, oral supplements, or just mixed with food. Such use could alter the appetite of the user by either increasing it or reducing it. But experts say that this is rare. Also, they explain that children are affected more than adults.
When this happens, it is best to seek medical help from a reputable medical expert or nutritionist to know what you can do to bring your appetite back to normal. It could also be advisable to stop taking the hemp seed oil until you find a solution to your appetite. Some people change the dose, and this also works well for them.
Final Word
Naturally, there are no known toxins in hemp oil. But if it were not pressed using the right standards, there might be traces of toxins that could cause negative effects. Accordingly, you should buy high-quality hemp oil from reputable sellers and ensure that it has standard labels.
The above insights inform you about possible side effects of hemp oil, but they should not scare you away from using the oil. As mentioned in the beginning, hemp oil has numerous benefits.
Can you smoke CBD hemp flower?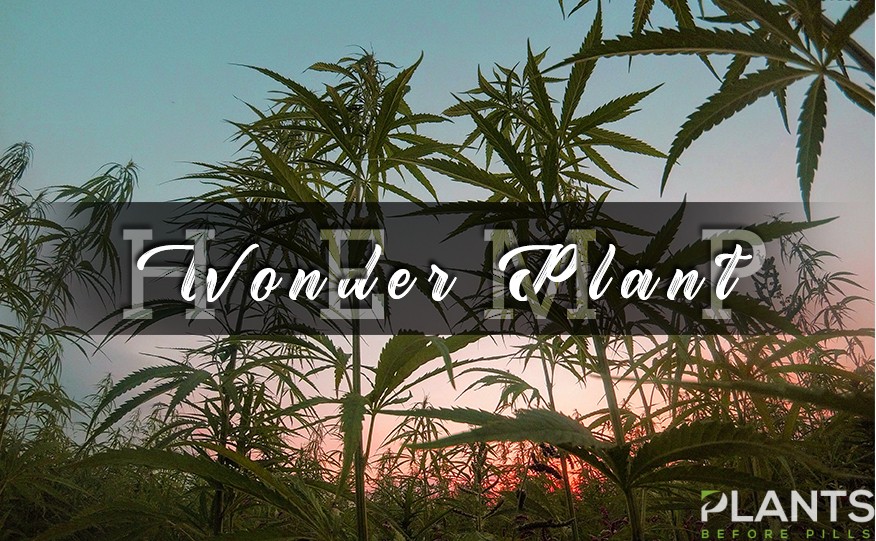 Yes, there are many ways to enjoy hemp flower and you can absolutely smoke it. Indeed, this is probably the easiest way to consume the CBD hemp flower. Online companies like Cannaflower sell premium grade smokable hemp flower directly to consumers in all 50 states.
Broadly speaking, there are actually two ways of smoking the hemp flower. First, you can place the flower in a piece of rolling paper and smoke it. Second, you can place it in a dry herb vaporizer and vape it. Both of these methods have a variety of pros and cons, but it is worth noting that there are significant health risks with vaping.
It is tough to say what is an ideal dose when it comes to smoking CBD. CBD quality and quantity vary from strain to strain. Furthermore, everyone will have a different reaction to CBD. This reaction will change based on a variety of factors, including body weight, metabolism, prior experience with cannabis products, and more. As such, if you are just starting out at smoking the hemp flower, it is probably better to consume a little bit at a time, then gradually increase the dosage until you feel the desired effect.
Many have said that smoking CBD leaves them with a variety of positive outcomes, including pain relief, mood improvement, and better sleep. However, legally produced CBD will absolutely not result in any sort of "high" or intoxication. This is because CBD has no more than .3% THC, or tetrahydrocannabinol. THC is the cannabinoid in marijuana that is responsible for intoxication, and the levels of THC in the CBD hemp flower are far, far too low to result in you getting high. As such, you can safely smoke the hemp flower without worrying about getting high.
Pros of smoking
Ultimately, this comes down to personal preference. Many people enjoy the smell of smoking hemp and appreciate the experience in general. Smoking the CBD hemp flower is also one of the quickest ways to feel the positive impacts of CBD, as the CBD can get into your bloodstream in no more than a few minutes. Indeed, short of injection, smoking CBD is the quickest way to feel its impacts. Given CBD's potential impacts at pain relief, mood improvement, and anxiety reduction, this can be very useful. Furthermore, there are a variety of types of hemp flowers you can smoke. As such, you are very likely to find a strain and type that works for you.
Cons of smoking
As noted above, e-Cigarettes are known to have many health risks. As such, in many cases, you are safer to select another method of consuming the CBD hemp flower. Furthermore, for many people, smoking simply doesn't align with their personal tastes. It can cause shortness of breath and coughing, even in the short-term.
Smoking is one of the quickest ways to feel the benefits of CBD. However, for the same reasons, smoking the CBD hemp flower may accelerate the speed in which you feel any of the negative side effects of CBD, which may include an upset stomach, fatigue, or dry mouth.
Many people – such as those with breathing problems, lung issues or asthma – may not be able to smoke CBD, as doing so can pose an immediate health risk. If this is you, you should find another way of ingesting CBD.
Last, though smoking the hemp flower may help spread CBD throughout your body in the quickest way possible, it may not be appropriate for other CBD challenges. For example, if you are looking to use CBD for skincare or to help relieve muscle soreness in a specific area, a balm or cream may be more effective and efficient.
There is no question about it: You can smoke the CBD hemp flower. Whether or not you ultimately choose to depend on your personal preferences, but you should be aware of the various pros and cons of doing so before you try it.
Is Hemp Flower A Good Way To Get CBD?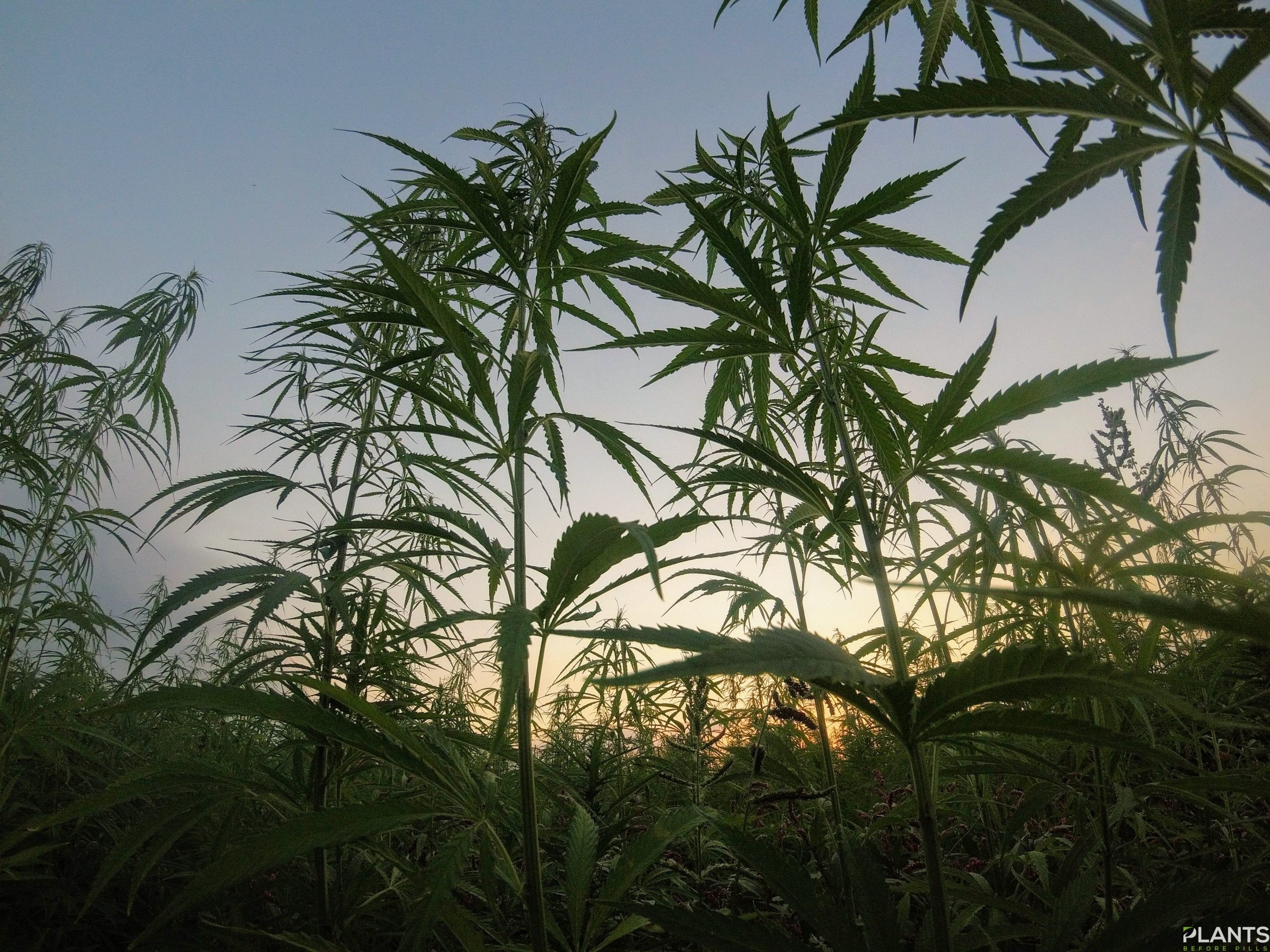 There is an ever-increasing number of ways available to consume CBD with the most popular being CBD Oil. You can buy topical applications, vaporizers, oils, sweets, and hemp flowers. Hemp flower is becoming a popular choice as many people believe it is a natural, unprocessed way to get CBD. In principle, this is correct, but the reality can vary greatly if the proper vetting is not done. Let's take a look.
What is CBD Hemp Flower?
CBD Hemp flower is the spiked yellow/green flower procured by the hemp plant. When dried, these flowers often referred to as buds. Like other parts of the hemp plant, the flowers contain CBD, and you can smoke it or use it as a food additive.
The Difference between Marijuana and Hemp Flowers
Just as hemp and marijuana plants are very similar in many respects, so are the flowers. As with other marijuana and hemp products, hemp flowers contain CBD and not THC. It is incredibly difficult to tell the flowers apart by appearance alone. The only way to tell them apart with absolute certainty is to have them tested in a lab.
As Hemp and Marijuana flowers are so similar, it is essential to exercise caution if you want to avoid THC. The two flowers do get mixed up, both accidentally and intentionally. A mix up can leave a recreational user without their THC high and a medicinal user feeling slightly different from usual!
Why CBD Hemp Flower Must Be Vetted
Apart from the accidental consumption of THC, there are a few other reasons to study CBD Hemp Flower prior to purchase and consumption.
Unknown Contents: Unlike most other CBD products, hemp flower does not always have verifiable information about its origins and how it was processed. As a result, a substantial number of chemicals could remain on the hemp Flower from the growing and production process.
Low CBD Concentration: Without testing, it is impossible to know the amount of CBD in the hemp flower and how much you need to consume. Typically hemp flower will be high in CBDA but not necessarily CBD. CBDA is the inactive form of CBD, and your body doesn't process it in the same way.
Freshness: In the same way, it is hard to determine the origins of CBD hemp flower; it is just as difficult to determine the freshness. Other forms of CBD come with expiry dates or best before dates but not Hemp Flower.
Product Quality Guarantee
So, to sum up, if you have a verifiable CBD hemp flower source and know the flower is fresh, consuming it as a food additive should be safe. You will be uncertain of the flower's CBD levels, but the risk of chemical ingestion will be less. However, if you are buying CBD Hemp Flower and cannot verify the origin, it would be better to consider an alternative form of CBD. Vaporizers, Tinctures, Isolates, and edibles are all safer alternatives that will deliver a known amount of CBD from a verifiable source.