4 Amazing Eco-Friendly Hemp Products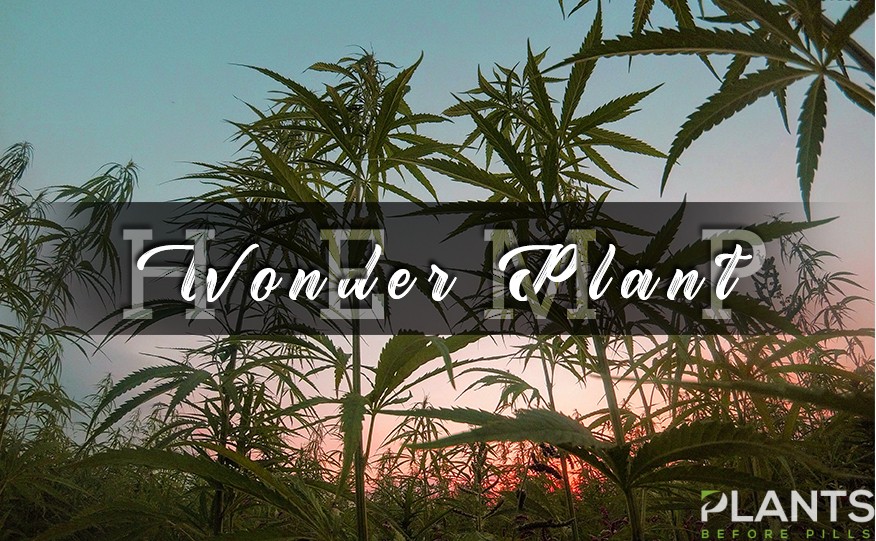 Hemp is one of nature's most valuable creations. As a part of the cannabis family, this plant is a rich source of many beneficial products. Science and history have proven that this plant has multiple uses, including as a primary source of healthy CBD hemp oil.
Once banned in the U.S. for being closely associated with marijuana (both plants belong to the cannabis genus), the federal government has finally legalized it upon the signing of the Farm Bill. Now that the cultivation of this plant on the American soil is finally allowed and even encouraged let us probe into the benefits of this plant not only to our health and our daily lives but also to our environment.
Hemp: The Wonder Plant
Since ancient civilizations, humans have enjoyed many benefits from growing this plant. Our earliest ancestors used this plant for many uses. Archaeologists found remnants of hemp cloth in Ancient China and Mesopotamia as early as 8,000 BC. This plant reached Europe in 1,200 BC. From there, this plant has spread in different countries, including the U.S.
Since the time of early civilizations, hemp is already a source of various products, ranging from:
Food – Hemp seeds are a rich source of nutrition and is now considered a superfood. Some cultures ate them raw while others produce flour by grinding and extract healthy oil by pressing them.
Fabrics – Some historians believe that hemp-derived textile as one of the earliest woven fabric used to replace animal skin for clothing.
Rope – Hemp fibers have been used to create some of the sturdiest and most durable ropes ever known to humans.
Paper – Ancient Chinese use hemp pulp for creating paper as a cost-efficient alternative to silk.
Herbal medicine – Ancient Chinese is also recognized as one of the first cultures to discover the health benefits of hemp. Thousands of years before the discovery of CBD hemp oil, the plant has been used to relieve pain, nausea, and other health conditions.
Discoveries of Eco-Friendly Hemp-Based Materials
Aside from the many uses of hemp, scientists and environmental advocates are exploring the plant for creating renewable resources. Almost every part of this crop can be converted into eco-friendly materials for preserving our health and the planet. Here are some substances derived from this plant that can help save the environment:
As the world faces deforestation at alarming levels, researchers have discovered hemp products which can replace many of the tree-derived materials we are using now such as:
Timber – Scientists have found a wood replacement from the fibers from this plant. These boards can be used for many construction materials such as flooring, roofing, and insulation.
Paper – As mentioned earlier, we can produce paper from the fabrics of this plant.
While plastic has many uses, it is among the world's worst pollutants. These materials need 1,000 years to decompose in landfills. Thanks to the versatility of hemp fibers, scientists have found a way to convert them into fully biodegradable plastics. This hemp product can decompose only within five years. What's more, bioplastics made from this plant can be 2.5 stronger than the plastics we use today.
Researchers can now two types of eco-friendly and sustainable fuels produced from oils from hemp – biodiesel extracted from the plant's seed oil, and ethanol or methanol from its fermented stalks. Hemp oil is the only alternative fuel that can be used to run unmodified diesel engines. Making it a more energy-efficient, more affordable, and more sustainable than traditional fuel.
Here is another remarkable discovery – science has discovered the production of hempcrete, a natural material that can replace concrete. Hempcrete is seven times lighter and gives more efficient insulation, heat regulation, and fire resistance than concrete.
While we focus on countless medical wonders of CBD hemp oil, it's high time to give an equal amount of attention to numerous contributions of hemp-derived materials in saving our planet.
5 Calming CBD And Hemp Oils For Coronavirus Stress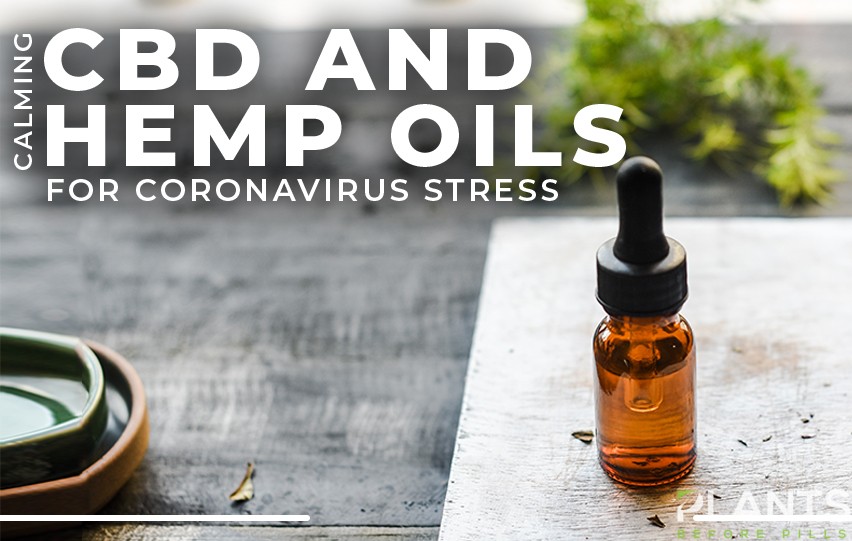 The novel COVID-19 situation is troubling and challenging for everyone. The fear is building up, and stress levels are rising continuously. In cases like these, it is common for all of us to get tensed up and lose the night's sleep.
What can you do?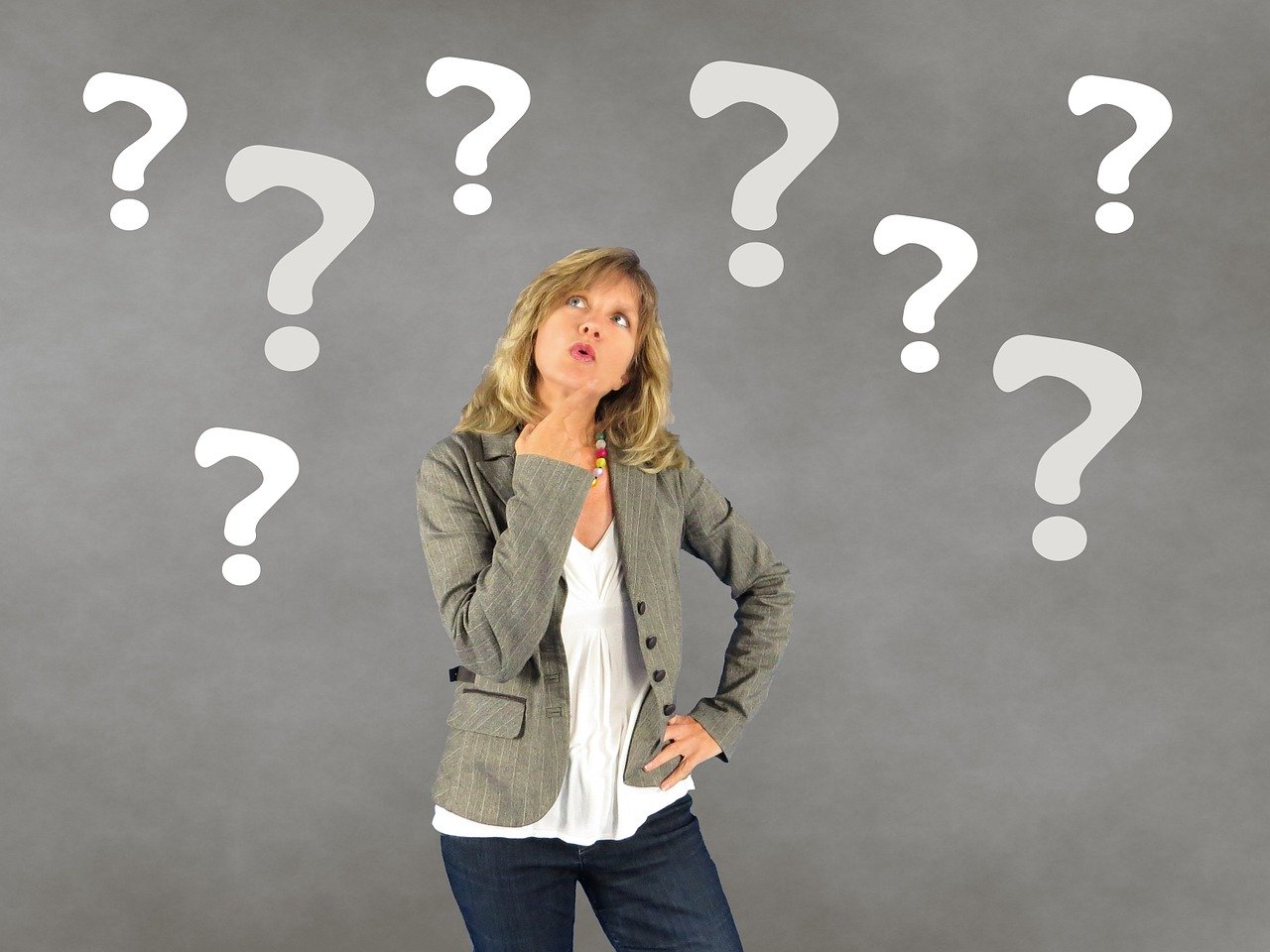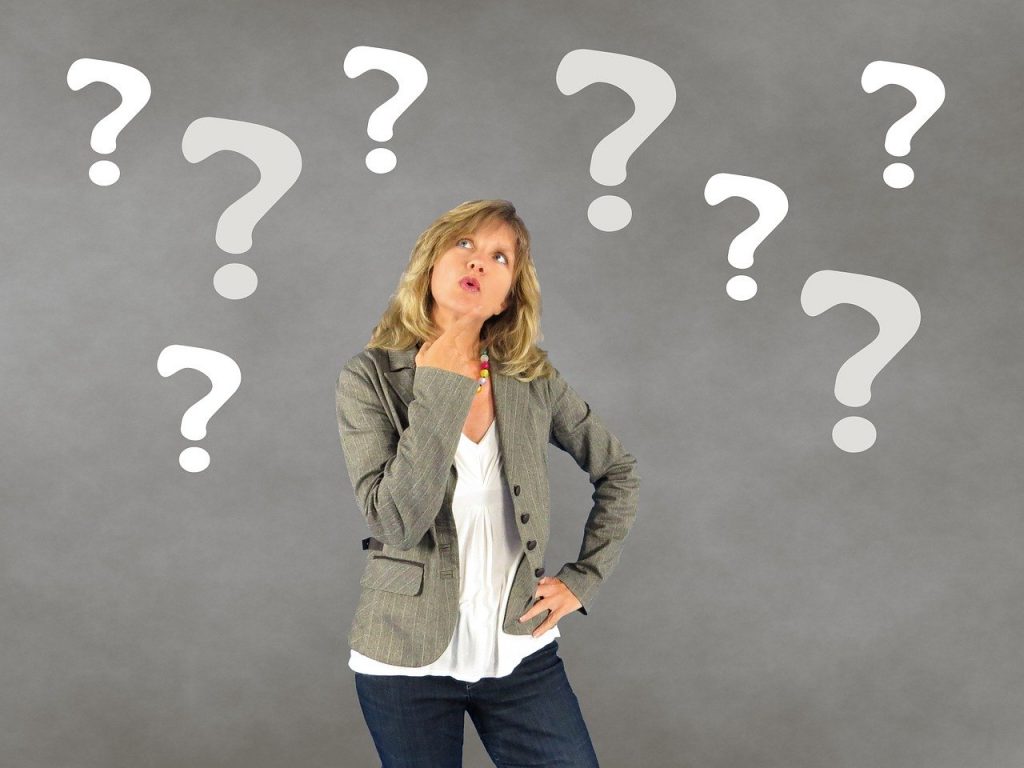 The best thing we can do is to stop stressing over things that we can't control – like the spread of the virus.
Giving way to acceptance
Many people live in denial with stress, and then they don't act to relieve it. As of 2014, 20 percent of Americans admitted that they didn't do anything to treat their stress; that's why 48 percent of people believe that their stress is exponential. Accepting a problem is the first step taken in the direction to solve it.
Are mainstream medicines still working?
Around two decades ago, if someone had complained about stress and depression to their therapist, they would prescribe OTC medicines. But now, research concludes that it can lead to adverse side effects like dizziness, nausea, and abdominal discomfort. That's why we need to look towards a more reliable way to eradicate day to day stress.
CBD for Stress – A Profound Alternative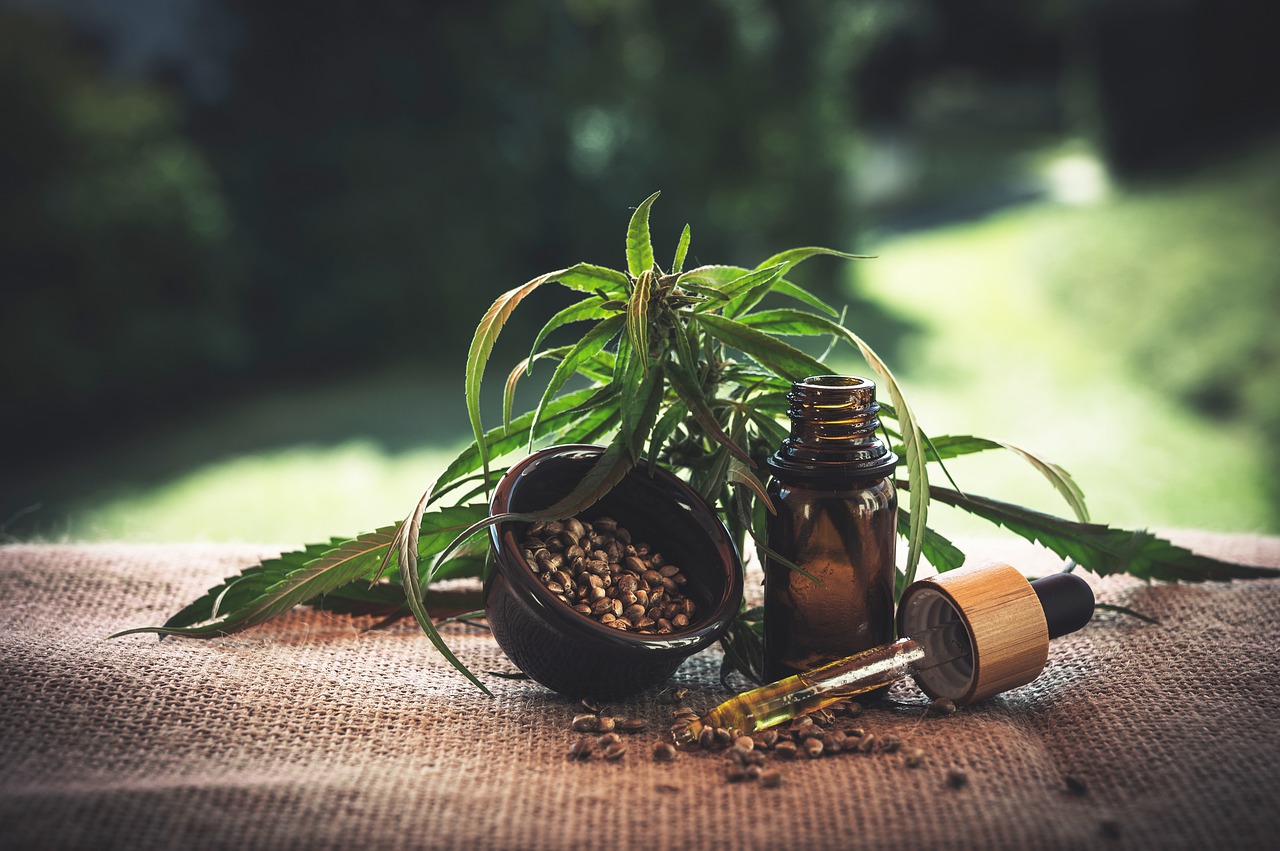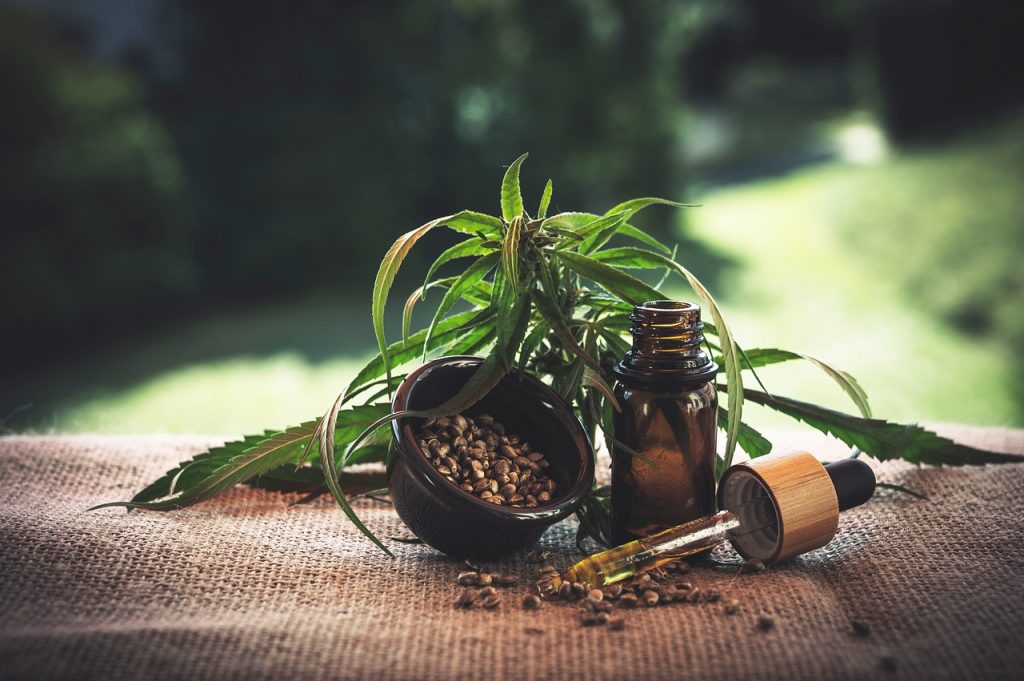 CBD was not discovered yesterday. It was always around us in the form of a byproduct of the hemp plant. And, now humans have found a way to extract the most beneficial cannabinoid of the cannabis plant – cannabidiol without letting in the psychotic effects of THC, which is another cannabinoid found in the plant.
Knowing the fact that CBD Hemp oils may treat stress is not enough. For better effects of the oil, you need to know about the CBD's mechanism with the human body to combat or avert stress.
One of the studies suggests that CBD is a robust solution for stress and anxiety disorders. It calms the mind by acting on the body's endocannabinoid system's (ECS) CB1 and CB2 receptors. These receptors, in turn, calm the brain's neurotransmitters to relax the body and mind. In addition to that, CBD oil can also aid in quality sleep. After knowing all these benefits, one will probably search for ''the best dispensary finder & CBD shop online'' and look for some of the best CBD oils. Below are the top five calming CBD and Hemp oils for coronavirus stress.
1. Green Roads CBD oil
Green Roads CBD oil only produces CBD isolate, which is ideal for anxiety and stress. Each bottle's potency is as low as 100mg, and it goes all the way up to 3500mg. They offer third-party lab results that prove their CBD oil to be completely free of harmful metals, fertilizers, and other foreign substances. The Green Roads CBD oil is excellent for unflavored CBD oil lovers.
2. CBDOil
This is another excellent alternative in the CBD market. Cbdoil.co.uk grows its hemp organically and uses third party lab certifications to produce quality CBD oil products. It is full-spectrum. In simpler words, it sits great for sleep and stress disorders. It contains all the goodness of hemp without the psychotic effects of THC. The concentration ranges between 500 mg and 1500 mg.
3. Eagle Moon Hemp
Eagle Moon Hemp has quality organic produce and vegan products. It's great for people who love vegan life. They have entirely transparent production with legitimate third-party lab certificates. Eagle Moon Hemp also offers a 30-day guarantee period, in case one finds the product declining at some quality levels.
4. CBDistillery
The CBD oil from this company comes straight from Colorado. The brand offers full-spectrum, as well as isolate CBD oil and tinctures. CBDistillery says that its hemp is free of pesticides and is non-GMO. The oils and other products are labs tested. Moreover, their packing options range among 500mg, 1000mg, and 2500 mg.
5. Kanibi CBD oil
Kanibi CBD oil is 100% organic, with no artificial colors, flavors, or texture. Each of their CBD oil batches goes through double lab testing before going out in the market. They ship free for orders over $100. What's more significant is that their products contain less than 0.3% THC.
Final Thoughts
Before purchasing any CBD or Hemp oil, make sure that it has third-party lab testing certificates. These certificates are proof of the brand's authenticity. Always try to purchase products that have less than 0.3% THC. If it's organic, it's good. If it's not, then check if the brand uses harmful pesticides and metal traces. For beginners, it's always an excellent option to go for the product from brands that provide the lowest potency range, i.e., 100mg to 500 mg. It's highly recommended to use one of these products to relieve intense stress and anxiety. Always stick with the above guidelines before purchasing CBD and hemp oils.
CBD Oil or Hemp Oil: Weeding Out the Confusion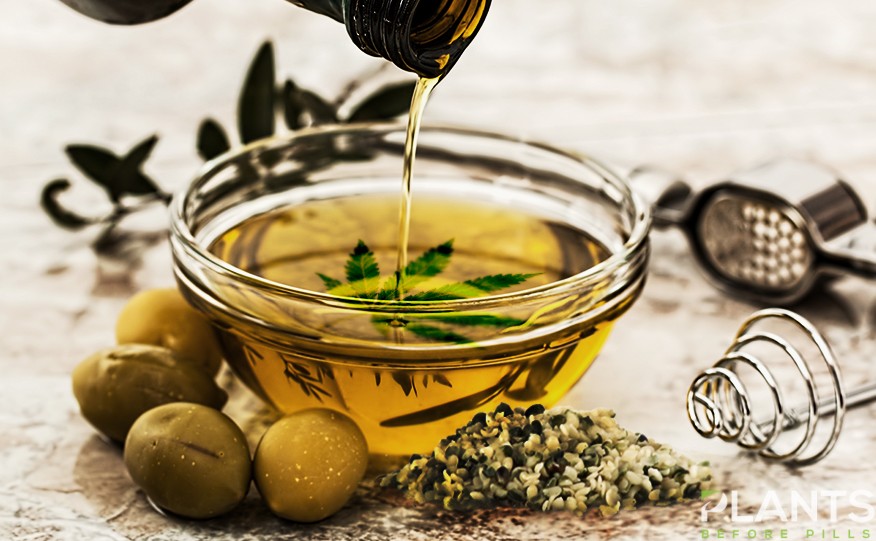 Many hemp growers and cannabis enthusiasts rejoice the passing of the 2018 Farm Bill. This bill formally legalizes the plantation of the plant as well as the products derived from it. Now, manufacturers can produce two of the most popular products in marijuana dispensaries — CBD oil and hemp oil — in the US soil.
While these two hemp-derived products are among the most ordered in cannabis dispensaries, many people are still clueless about their main differences. Sometimes, people use these products interchangeably even though they are not the same. The fact that they both came from a single plant does not mean they are the same. There are huge distinctions between these two natural products that you should know.
What Is Hemp?
Hemp belongs to the Cannabis family. Its cousins — sativa, and indica — are strains of marijuana. Manufacturers use hemp for a wide variety of industrial uses — from ropes, clothing and beauty items to food and drinks.
Hemp is also a safe source of cannabidiol (CBD), a compound with fantastic healing properties. While manufacturers mainly extract CBD from Marijuana strains, they also often derive it from hemp because it is low in THC, a substance that alters the mood and thought processing of pot users.
If they belong to the same plant, then what makes them different from each other?
What is Hemp Oil?
Hemp oil (sometimes called hemp seed oil) comes from the plant's seeds. It is made by pressing seeds like the process of extracting olive or sesame oil. Nutritionists consider hemp seeds as a superfood because it is a rich source of essential fatty acids, protein, and fiber. Because of its nutritional content, this substance also provides many wonders for your health. Even though it contains some THC, it is very minimal to produce psychoactive effects.
Hemp Oil Benefits
Brain development – It contains DHA, an essential fatty acid for brain development. Mothers who consume hemp oil during pregnancy may give brain and eye protection to her child. Adults can also benefit from DHA's support for the brain and eyes.
Healthy heart – It contains the right balance of Omega-6 to Omega-3 fatty acids that promote cardiovascular health. These acids also reduced cholesterol in the blood. Moreover, it contains antioxidants.
Supple and healthy skin – It is commonly a key ingredient in lotions, soaps, shampoos, and other beauty or cosmetic products because of its moisturizing effect on the skin. It also contains gamma linoleic acid that can provide relief to eczema and psoriasis.
Enhanced immunity against infection – The essential fatty acids from hemp oil promote healthy bacteria in the gut. They also support and enhance the immune system response.
When looking for wholesale CBD flower, take a look at Oregon Hemp Flower.
What is CBD Oil?
CBD oil (sometimes called hemp extract or organic hemp cbd) comes from the plant's, flowers, leaves, and stalk. Apart from hemp, manufacturers also extract it from marijuana. Many brands sold in cannabis dispensaries underwent a process that separates CBD from THC, making them safe to use, according to the WHO standards.
CBD Oil Benefits:
Pain relief – Researchers in many parts of the world have proven the efficacy of this CBD oil in pain relief for arthritis, muscle spasms.
Anxiety and depression – Users can use CBD oil for anxiety and depression. It is also potent in relieving stress and tension.
Alzheimer's and Parkinson's – CBD oil Canada can protect the brain and nerves from neurodegenerative diseases such as Alzheimer's, Parkinson's, multiple sclerosis and glaucoma.
Epilepsy – CBD received a federal patent because of its potency in treating epilepsy.
Cancer symptoms – Patients use cannabidiol to reduce the side effects of chemotherapy such as nausea and decreased appetite.
While both hemp oil and CBD oil benefit your health, you still need to determine which one to use for your health regimen. It is, therefore, necessary to only buy these products from reputable dispensaries with qualified personnel for assistance.
Wisconsin Gov Signs Bill Making Hemp Program Permanent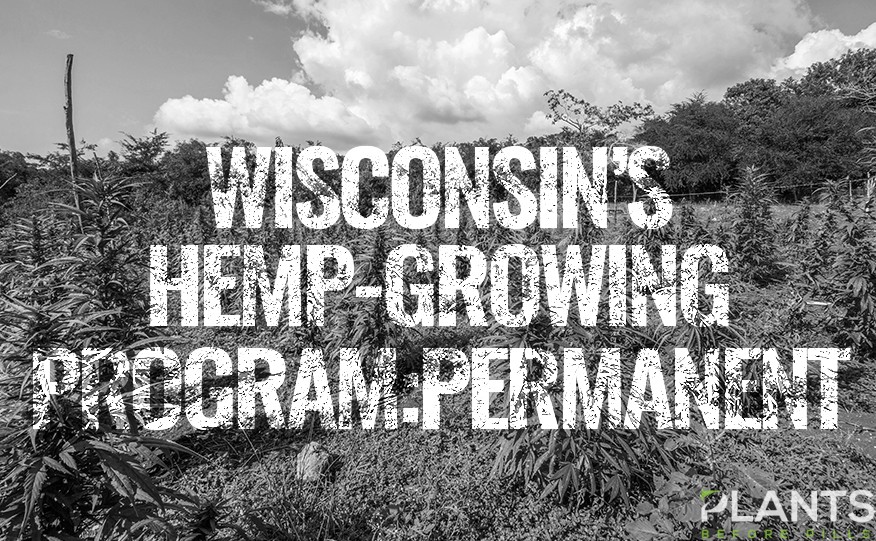 Wisconsin Gov. Tony Evers signed into law a bipartisan bill on Tuesday, Nov 26, that will make the state's 2018 hemp-growing program permanent.
In a statement, the Democratic governor expressed his delight with the signing of the new law.
"From textiles, to recycling and bioplastics, to industrial materials, hemp provides endless opportunities to Wisconsin farmers who are looking for new markets to enter, which is why interest in growing and producing hemp in Wisconsin has skyrocketed in the last year," Gov. Evers shared.
"I was proud to sign this collaborative, bipartisan bill into law today to ensure the continued success of our hemp program and the many new opportunities hemp provides to Wisconsin farmers," he added.
Hemp-Growing Program in Wisconsin
Established in November 2017 via the 2017 Wisconsin Act 100, Wisconsin's industrial hemp pilot program allows Wisconsin farmers to grow hemp legally for the first time in 60 years. This was then followed by the official launch of the state pilot program in 2018 by the Wisconsin Department of Agriculture, Trade and Consumer Protection.
During its first year, the Wisconsin's program has shown a record of 347 people who applied for licenses to grow or process hemp and 247 licenses issued to grow hemp. For 2019, the program has witnessed a significant increase in records, receiving a total of 2,227 applications to grow or process hemp and issuing 1,308 licenses to grow hemp and 618 licenses to process hemp.
To date, although the state's hemp industry still scores shorter compared to other cash crops, many believe that the hemp's strong growth potential promises tremendous opportunities to local farmers.
"This is still an emerging industry," said one of the bill's co-sponsors, Republican Rep. Tony Kurtz in a statement. "Still, I believe that Wisconsin can be a leader in hemp production."
With the new bill, significant changes, mostly technical, will be made to bring the state's hemp program more in line with the 2018 farm bill. This includes the change in state law to allow for a THC concentration of up to .03% in the bloodstream for people who may be using legal CBD products.
This makes Wisconsin the latest addition to the six other states that have similar laws that allow people to legally have trace amounts of THC in their blood.
To date, although the hemp program has bipartisan support, the position of medical marijuana legalization, as well as the decriminalization of the use of small amounts of cannabis, remains to be unsuccessful in the state.