4 Amazing Eco-Friendly Hemp Products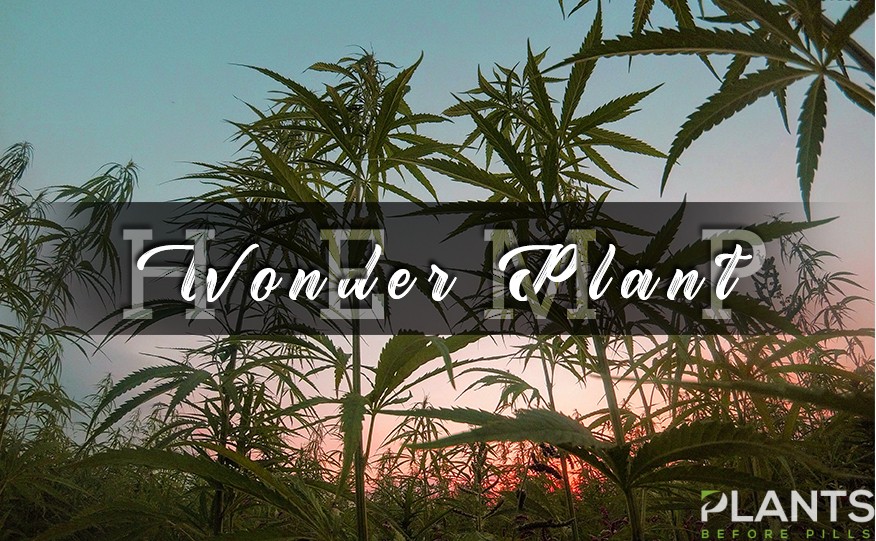 Hemp is one of nature's most valuable creations. As a part of the cannabis family, this plant is a rich source of many beneficial products. Science and history have proven that this plant has multiple uses, including as a primary source of healthy CBD hemp oil.
Once banned in the U.S. for being closely associated with marijuana (both plants belong to the cannabis genus), the federal government has finally legalized it upon the signing of the Farm Bill. Now that the cultivation of this plant on the American soil is finally allowed and even encouraged let us probe into the benefits of this plant not only to our health and our daily lives but also to our environment.
Hemp: The Wonder Plant
Since ancient civilizations, humans have enjoyed many benefits from growing this plant. Our earliest ancestors used this plant for many uses. Archaeologists found remnants of hemp cloth in Ancient China and Mesopotamia as early as 8,000 BC. This plant reached Europe in 1,200 BC. From there, this plant has spread in different countries, including the U.S.
Since the time of early civilizations, hemp is already a source of various products, ranging from:
Food – Hemp seeds are a rich source of nutrition and is now considered a superfood. Some cultures ate them raw while others produce flour by grinding and extract healthy oil by pressing them.
Fabrics – Some historians believe that hemp-derived textile as one of the earliest woven fabric used to replace animal skin for clothing.
Rope – Hemp fibers have been used to create some of the sturdiest and most durable ropes ever known to humans.
Paper – Ancient Chinese use hemp pulp for creating paper as a cost-efficient alternative to silk.
Herbal medicine – Ancient Chinese is also recognized as one of the first cultures to discover the health benefits of hemp. Thousands of years before the discovery of CBD hemp oil, the plant has been used to relieve pain, nausea, and other health conditions.
Discoveries of Eco-Friendly Hemp-Based Materials
Aside from the many uses of hemp, scientists and environmental advocates are exploring the plant for creating renewable resources. Almost every part of this crop can be converted into eco-friendly materials for preserving our health and the planet. Here are some substances derived from this plant that can help save the environment:
As the world faces deforestation at alarming levels, researchers have discovered hemp products which can replace many of the tree-derived materials we are using now such as:
Timber – Scientists have found a wood replacement from the fibers from this plant. These boards can be used for many construction materials such as flooring, roofing, and insulation.
Paper – As mentioned earlier, we can produce paper from the fabrics of this plant.
While plastic has many uses, it is among the world's worst pollutants. These materials need 1,000 years to decompose in landfills. Thanks to the versatility of hemp fibers, scientists have found a way to convert them into fully biodegradable plastics. This hemp product can decompose only within five years. What's more, bioplastics made from this plant can be 2.5 stronger than the plastics we use today.
Researchers can now two types of eco-friendly and sustainable fuels produced from oils from hemp – biodiesel extracted from the plant's seed oil, and ethanol or methanol from its fermented stalks. Hemp oil is the only alternative fuel that can be used to run unmodified diesel engines. Making it a more energy-efficient, more affordable, and more sustainable than traditional fuel.
Here is another remarkable discovery – science has discovered the production of hempcrete, a natural material that can replace concrete. Hempcrete is seven times lighter and gives more efficient insulation, heat regulation, and fire resistance than concrete.
While we focus on countless medical wonders of CBD hemp oil, it's high time to give an equal amount of attention to numerous contributions of hemp-derived materials in saving our planet.
Top 4 Best CBD Edibles For Anxiety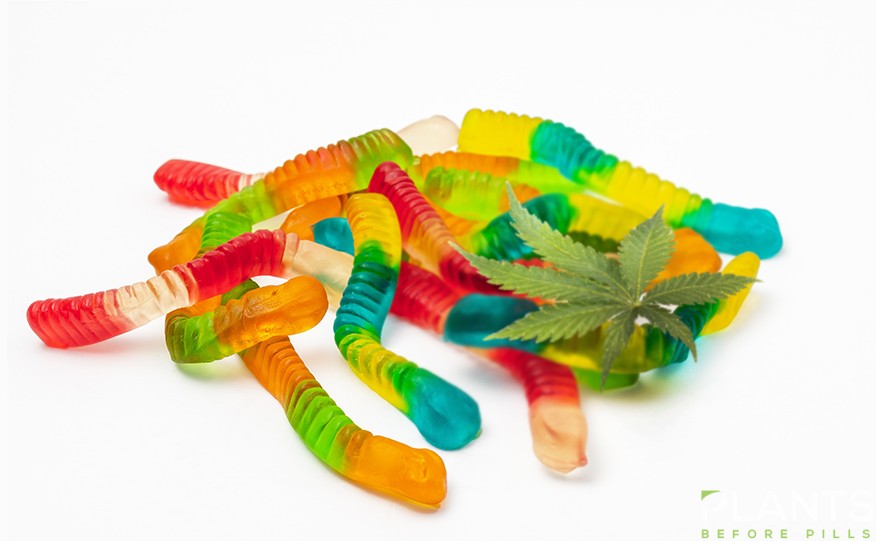 Experiencing anxiety in everyday living is considered normal, however, if symptoms are starting to bug you off, it can lead to constant stress and excessive worrying. For some people, anxiety becomes a huge problem as it triggers physical symptoms like increased heart rate, sweating, trembling, feeling weak and trouble concentrating.
Aside from seeking professional help, you can also take cannabidiol to ease the symptoms and make yourself calm.
How CBD Helps With Anxiety
There are studies and researches that claim the promising ability of cannabis in relieving a generalized anxiety disorder. For instance, a 2010 study found out that cannabidiol revealed changes in blood flow to the regions in the brain linked to feelings of anxiety. Moreover, cannabidiol, which is an active compound in marijuana, reduces symptoms linked to post-traumatic stress and anxiety-provoked sleep disorder in children.
Although more tests are needed to prove the effectiveness of CBD in easing anxiety symptoms, researchers are positive that this compound can be an alternative 'treatment.'
Why Choose CBD Edibles
Taking CBD edibles is like eating candies and chocolates because these CBD products contain different flavors. It can be in the form of gummy bears, brownies, cakes, candies, chocolates, and more.
A research conducted in 2016 suggests that negative health effects can be associated with smoking cannabis. Smoking cannabis can lead to addiction, according to research because a person experiences ease in anxiety. Edibles, by far, are completely safe to take and have fixed dosing. Depending on the amount consumed, it can provide just the right effect on a person.
CBD Effects
When consumed or used, cannabidiol can instantly provide relaxation as it interacts with the body's endocannabinoid system. This system is the who regulates different functions such as sleep, pain, emotions, and appetite.
People who tried cannabidiol for the first time can attest to how effective it is in enhancing sleep, reducing stress levels, and basically improving one's quality of life.
Best CBD Edibles For Anxiety
With the popularity of cannabidiol among adults, the demand increases. Manufacturers cater to this demand and produce new products for safe consumption. If you search online, you can easily find a wide selection of CBD edibles. Given this vast market, you need to be careful about buying products because not all of these promise sound results.
For anxiety relief, here are the best six cannabidiol edibles you can buy.
Kushly CBD Gummies ($55)
If you are after a tasty CBD edible, the Kushly CBD gummies are your best bet. Every gummy contains 30mg of cannabidiol and it gives a natural fruity taste. Recommended dosing is up to two gummies per day.
The best thing about this product is, it is free from the THC content, which is the compound opposite CBD. THC provides psychoactive effects linked to being 'high.' With Kushly CBD Gummies, you can instantly get the goodness of CBD minus the high sensation.
CBDistillery ($60)
Looking for vegan CBD edibles? The search is over because the CBDistillery is 100% vegan and GMO-free. These are flavored gummies in grape, cane juice, and organic concentrate. Derived from US-grown cannabis, every piece of gummy is sure to provide quality results. Each CBD edible contains 30mg of cannabidiol, a good dose for daily consumption.
Relax Bears CBD Daily Dose Gummie ($55)
For mood regulation, the Relax Bears CBD Daily Dose Gummie is considered a holy grail. Each container contains 30 gummies with 10mg cannabidiol. Specially made for anxiety, it provides instant relief for increased heart rate, nervousness, panic attacks, and fatigue.
Hemp Bombs, Original Gummies ($99.99)
One of the best CBD gummies for anxiety is the Original Gummies by Hemp Bombs. It is one of the leading brands that provide high-quality cannabis products at a decent price. The edibles are categorized into three: Original Gummies, High Potency CBD Gummies, and the CBD Sleep Gummies. Each bottle has 60 gummies with 15mg dosage per gummy.
Anxiety disorder is one of the most common mental illnesses in the world, next to depression. It affects millions of adults and is highly curable with the help of professionals and alternative medication. In case you want to try a natural remedy in the form of cannabidiol, make sure to get yourself some CBD edibles for a delightful treat.
Post Malone Partners with Sherbinskis, Brings Hemp Pre-Rolls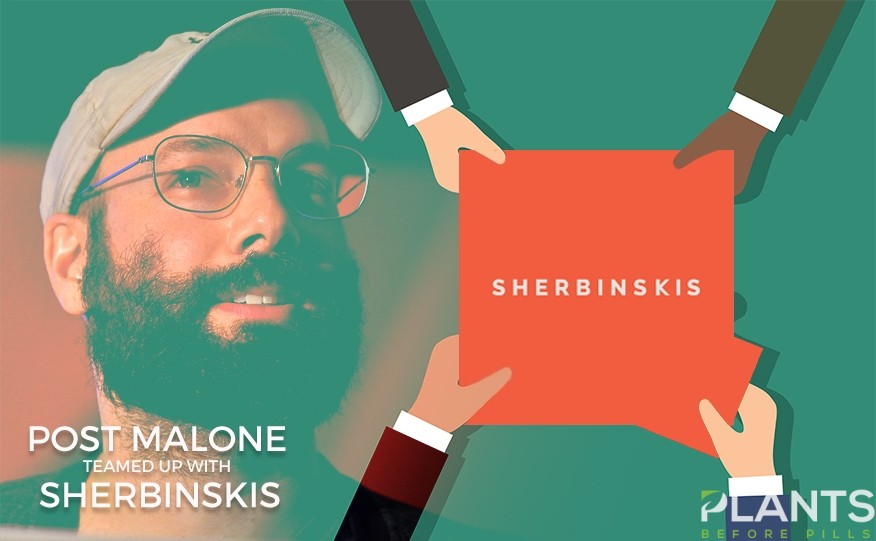 Singer/rapper Post Malone has teamed up with Sherbinskis – cannabis lifestyle company owned by Mario Guzman – to launch a pre-roll collection. Besides Sherbinskis, the Shaboink owner also partnered with Icon Farms to bring pre-rolls to the public.
The joint partnership of these three groups focused on launching all-American grown hemp goods on the market, states Billboard. The venture will offer the public with two terpene flavors, including Posty OG from Shaboink and Gelato from Sherbinskis.
Brief Background
Forbes states that these products were made from American-grown hemp, terpenes, and water, making it a potent and natural creation compared to other goods on the market. Based on the article of Forbes, butadiene, cadmium, and lead are typically found in American-made cigarettes, making the hemp pre-rolls a welcome addition.
To ensure that the pre-rolls meet industry benchmarks and stand out from competitors, the press release details that these goods have undergone laboratory testing. These are also "free of pesticides, mold and microbiological agents, residual solvents and heavy metals," report Billboard.
Icon Farms is responsible for manufacturing the pre-rolls, with extensive experience in tobacco production and American-grown hemp cultivation. Icon Farms is known for its best manufacturing processes and practices, as well as its family-owned business in the country.
On the other hand, Sherbinskis specializes in providing customers with a wide range of marijuana goods, with products being sold at high-end stores both in New York and Beverly Hill, notes Billboard.
Happy Partnership
Post Malone is happy to bring this offering to the market, saying that "it's a product I personally love and know my fans will too." The artist further states that his respective partners in the industry "are best in class and so is this product. The terpene flavors are great, and you can't beat an all-natural pre-roll," reports Forbes.
In the same way, both Sherbinskis and Icon Farms shared their thoughts on the partnership. According to Guzman, watching the "pre-rolls come off the production line" was a life-changing experience.
Greenlane will be responsible for distributing the line of products, with plans of being made available at more than 7,000 smoking stores and 11,000 regional chain stores, says Billboard. Last July 17, the Shaboink and Sherbinskis pre-rolls have been launched in Las Vegas at the CHAMPS trade show.
The hemp pre-rolls are sold in co-branded packs, with Guzman pointing out that the products are made with less than 0.3% of THC, states High Snobiety.
3 Ways Hemp Seed Oil Fights Signs of Aging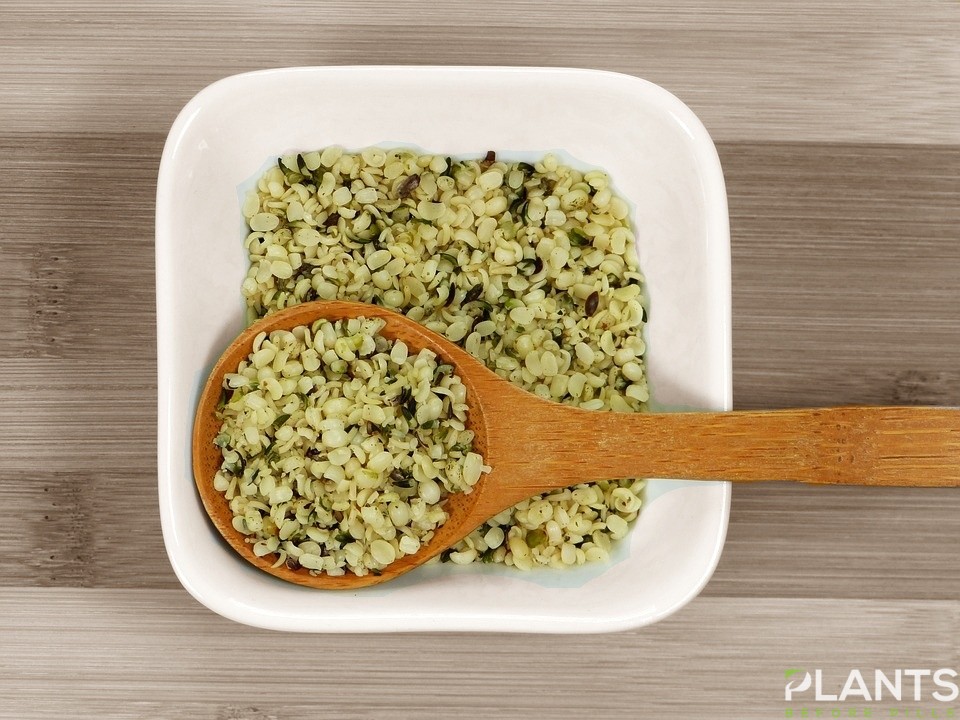 As you reach middle-age and senior years, the effects of aging are becoming more evident on your face and skin. But with the help of certain products like hemp oil, you can make your face a crowning glory of your advanced age.
Skin Aging is Inevitable
As we grow older, your skin becomes thinner and less elastic, making it more fragile.  The fatty tissue underneath it also decreases, making damages like bruises more visible. Your body also produces lesser natural oils, which explains why your skin is getting drier. The suppleness and softness of your face slowly deteriorate, giving way to the growth of age spots, wrinkles, skin tags.
Here are other changes taking place in your face as your years add up, some of which is very familiar:
Foreheads expand as hairlines retreat, especially in men
Ears may become longer because of the growth of cartilage
The tips of noses may droop because of the weakening of the connective tissue supporting nasal cartilage.
Rearrangements in the structure of your face like the sagging of its lower half, making the chin and neck baggy.
While you can't stop the skin aging process, you can retain its former glory. For some people, the wrinkles and other signs of old age reflect the experience, wisdom, and victories that come with the length of their lives on earth. But still, they yearn to bring back its former freshness or at least slow down the development of these marks.
Hemp Oil Benefits for Aging Skin
There are many products today that you can apply on your face for its rejuvenation. Among the notable ones are lotions, ointments and other topicals derived from this oil. Unlike CBD oil, which is extracted from hemp leaves and flowers, hemp oil comes from the plant's seeds.
Throughout history, civilizations have been using hemp seeds is used for their health and beauty regimen to retain the appearance of their youth. The main reason is these seeds contain an abundance of nutrients that helps nourish the skin and promotes healthy aging. Aside from supplying the body with amino acids, vitamins and minerals, it is also a great source of essential fatty acids.
Here are just some of the benefits of applying hemp seed oil-based products on your face:
Restores the Healthy Balance of Fats
Reduced amount of fat layers under your skin causes wrinkles, creases and sagging. Using hemp oil-based products like lotions and creams will help replenish the necessary amount of healthy fats in your face. This substance is a rich source of omega-6 fatty acids, including gamma-linolenic acid (GLA) that can promote skin growth and new cell generation even as you age. GLA also soothes skin inflammation, which causes various skin problems like dermatitis, hives, eczema, and psoriasis
Free radicals from toxic chemicals and other pollutants can hasten the aging process, which shows on a person's skin. Antioxidants act as agents in reducing the damage caused by the invasion of these harmful molecules. Hemp seeds are known as one of the most potent antioxidants on earth. It contains a substantial amount of Vitamin E, which is a natural preservative and a protective antioxidant against harmful elements in the environment.
Hair loss is a common problem associated with age that you can prevent using hemp oil. This substance has a perfect ratio of essential fatty acids such as omega 3, 6, and 9 (GLA-gamma-linoleic acid) and ceramides. These healthy fats help retain protein and moisture in the hair. The protein, vitamins and minerals contained in the oil also stimulate hair growth. They also moisturize and nourish your hair to make it stronger, thicker, and healthier.
Hemp seed oil is a perfect companion to reduce signs of aging on your face and skin. By applying it or taking it as a supplement, you have a great source of nutrients that will help keep your youthful image.