4 Amazing Eco-Friendly Hemp Products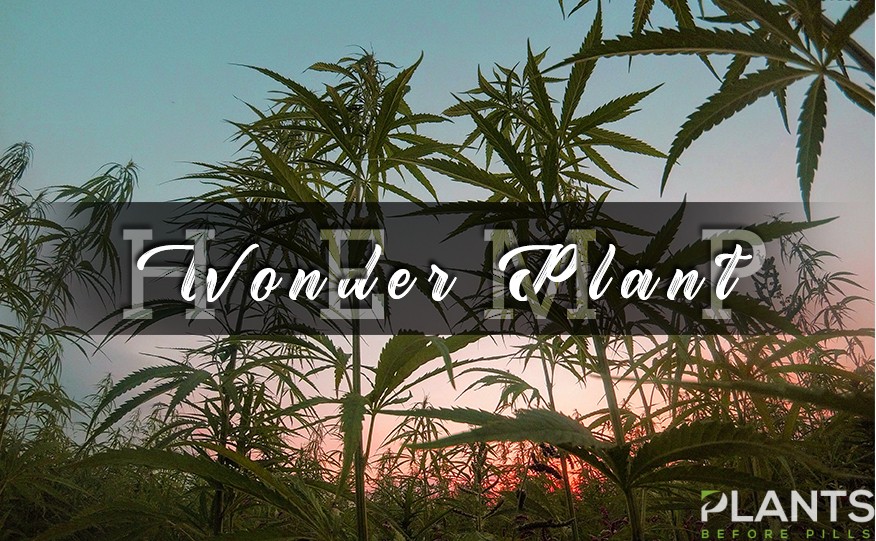 Hemp is one of nature's most valuable creations. As a part of the cannabis family, this plant is a rich source of many beneficial products. Science and history have proven that this plant has multiple uses, including as a primary source of healthy CBD hemp oil.
Once banned in the U.S. for being closely associated with marijuana (both plants belong to the cannabis genus), the federal government has finally legalized it upon the signing of the Farm Bill. Now that the cultivation of this plant on the American soil is finally allowed and even encouraged let us probe into the benefits of this plant not only to our health and our daily lives but also to our environment.
Hemp: The Wonder Plant
Since ancient civilizations, humans have enjoyed many benefits from growing this plant. Our earliest ancestors used this plant for many uses. Archaeologists found remnants of hemp cloth in Ancient China and Mesopotamia as early as 8,000 BC. This plant reached Europe in 1,200 BC. From there, this plant has spread in different countries, including the U.S.
Since the time of early civilizations, hemp is already a source of various products, ranging from:
Food – Hemp seeds are a rich source of nutrition and is now considered a superfood. Some cultures ate them raw while others produce flour by grinding and extract healthy oil by pressing them.
Fabrics – Some historians believe that hemp-derived textile as one of the earliest woven fabric used to replace animal skin for clothing.
Rope – Hemp fibers have been used to create some of the sturdiest and most durable ropes ever known to humans.
Paper – Ancient Chinese use hemp pulp for creating paper as a cost-efficient alternative to silk.
Herbal medicine – Ancient Chinese is also recognized as one of the first cultures to discover the health benefits of hemp. Thousands of years before the discovery of CBD hemp oil, the plant has been used to relieve pain, nausea, and other health conditions.
Discoveries of Eco-Friendly Hemp-Based Materials
Aside from the many uses of hemp, scientists and environmental advocates are exploring the plant for creating renewable resources. Almost every part of this crop can be converted into eco-friendly materials for preserving our health and the planet. Here are some substances derived from this plant that can help save the environment:
As the world faces deforestation at alarming levels, researchers have discovered hemp products which can replace many of the tree-derived materials we are using now such as:
Timber – Scientists have found a wood replacement from the fibers from this plant. These boards can be used for many construction materials such as flooring, roofing, and insulation.
Paper – As mentioned earlier, we can produce paper from the fabrics of this plant.
While plastic has many uses, it is among the world's worst pollutants. These materials need 1,000 years to decompose in landfills. Thanks to the versatility of hemp fibers, scientists have found a way to convert them into fully biodegradable plastics. This hemp product can decompose only within five years. What's more, bioplastics made from this plant can be 2.5 stronger than the plastics we use today.
Researchers can now two types of eco-friendly and sustainable fuels produced from oils from hemp – biodiesel extracted from the plant's seed oil, and ethanol or methanol from its fermented stalks. Hemp oil is the only alternative fuel that can be used to run unmodified diesel engines. Making it a more energy-efficient, more affordable, and more sustainable than traditional fuel.
Here is another remarkable discovery – science has discovered the production of hempcrete, a natural material that can replace concrete. Hempcrete is seven times lighter and gives more efficient insulation, heat regulation, and fire resistance than concrete.
While we focus on countless medical wonders of CBD hemp oil, it's high time to give an equal amount of attention to numerous contributions of hemp-derived materials in saving our planet.
3 Ways Hemp Seed Oil Fights Signs of Aging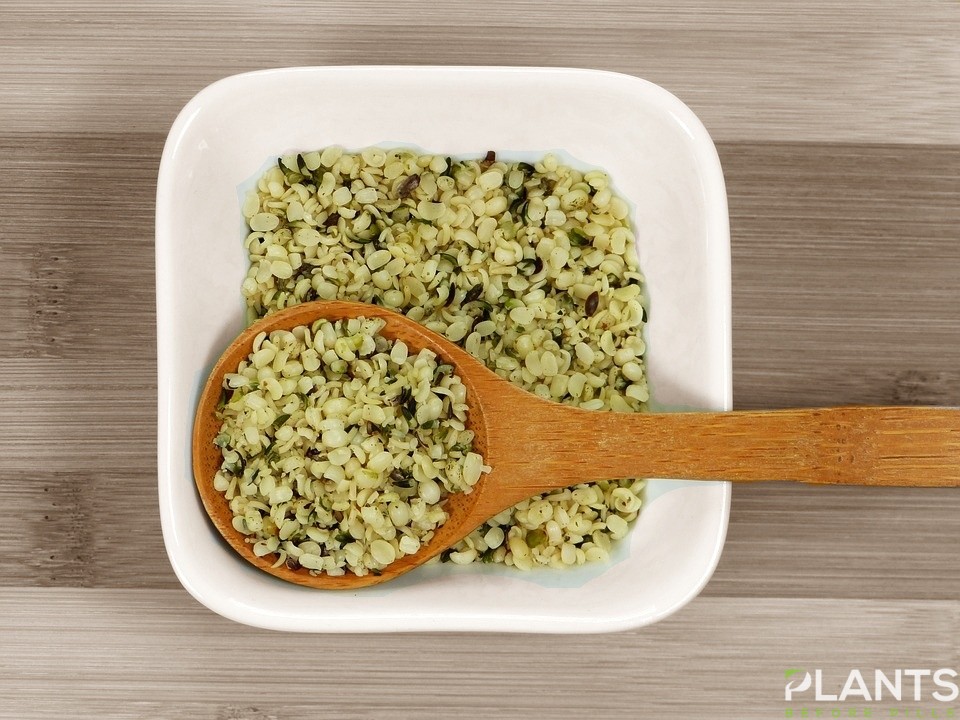 As you reach middle-age and senior years, the effects of aging are becoming more evident on your face and skin. But with the help of certain products like hemp oil, you can make your face a crowning glory of your advanced age.
Skin Aging is Inevitable
As we grow older, your skin becomes thinner and less elastic, making it more fragile.  The fatty tissue underneath it also decreases, making damages like bruises more visible. Your body also produces lesser natural oils, which explains why your skin is getting drier. The suppleness and softness of your face slowly deteriorate, giving way to the growth of age spots, wrinkles, skin tags.
Here are other changes taking place in your face as your years add up, some of which is very familiar:
Foreheads expand as hairlines retreat, especially in men
Ears may become longer because of the growth of cartilage
The tips of noses may droop because of the weakening of the connective tissue supporting nasal cartilage.
Rearrangements in the structure of your face like the sagging of its lower half, making the chin and neck baggy.
While you can't stop the skin aging process, you can retain its former glory. For some people, the wrinkles and other signs of old age reflect the experience, wisdom, and victories that come with the length of their lives on earth. But still, they yearn to bring back its former freshness or at least slow down the development of these marks.
Hemp Oil Benefits for Aging Skin
There are many products today that you can apply on your face for its rejuvenation. Among the notable ones are lotions, ointments and other topicals derived from this oil. Unlike CBD oil, which is extracted from hemp leaves and flowers, hemp oil comes from the plant's seeds.
Throughout history, civilizations have been using hemp seeds is used for their health and beauty regimen to retain the appearance of their youth. The main reason is these seeds contain an abundance of nutrients that helps nourish the skin and promotes healthy aging. Aside from supplying the body with amino acids, vitamins and minerals, it is also a great source of essential fatty acids.
Here are just some of the benefits of applying hemp seed oil-based products on your face:
Restores the Healthy Balance of Fats
Reduced amount of fat layers under your skin causes wrinkles, creases and sagging. Using hemp oil-based products like lotions and creams will help replenish the necessary amount of healthy fats in your face. This substance is a rich source of omega-6 fatty acids, including gamma-linolenic acid (GLA) that can promote skin growth and new cell generation even as you age. GLA also soothes skin inflammation, which causes various skin problems like dermatitis, hives, eczema, and psoriasis
Free radicals from toxic chemicals and other pollutants can hasten the aging process, which shows on a person's skin. Antioxidants act as agents in reducing the damage caused by the invasion of these harmful molecules. Hemp seeds are known as one of the most potent antioxidants on earth. It contains a substantial amount of Vitamin E, which is a natural preservative and a protective antioxidant against harmful elements in the environment.
Hair loss is a common problem associated with age that you can prevent using hemp oil. This substance has a perfect ratio of essential fatty acids such as omega 3, 6, and 9 (GLA-gamma-linoleic acid) and ceramides. These healthy fats help retain protein and moisture in the hair. The protein, vitamins and minerals contained in the oil also stimulate hair growth. They also moisturize and nourish your hair to make it stronger, thicker, and healthier.
Hemp seed oil is a perfect companion to reduce signs of aging on your face and skin. By applying it or taking it as a supplement, you have a great source of nutrients that will help keep your youthful image.
Canine and Cannabis : How Hemp Oil Affects Dogs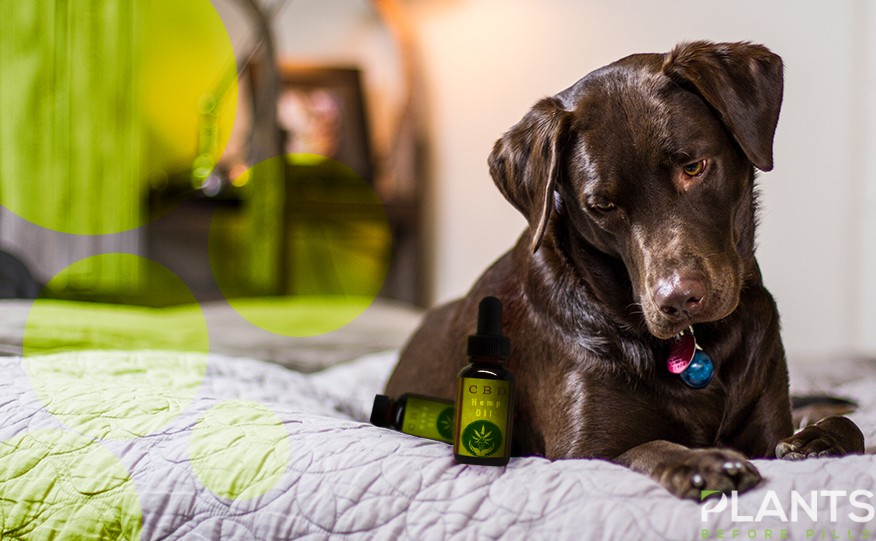 Humans have been benefiting from the advantages cannabis has to offer. In fact, it has been legalized nationwide in Canada and Uruguay, while the United States has allowed medical marijuana in the majority of the states. However, you might be thinking if this plant is not only useful for humans but for animals, as well. Well, the answer is yes and your dog can even benefit from cannabis. Wondering how it can affect the health of your canine friend? Check this out.
Hemp Oil for Dogs – How it Works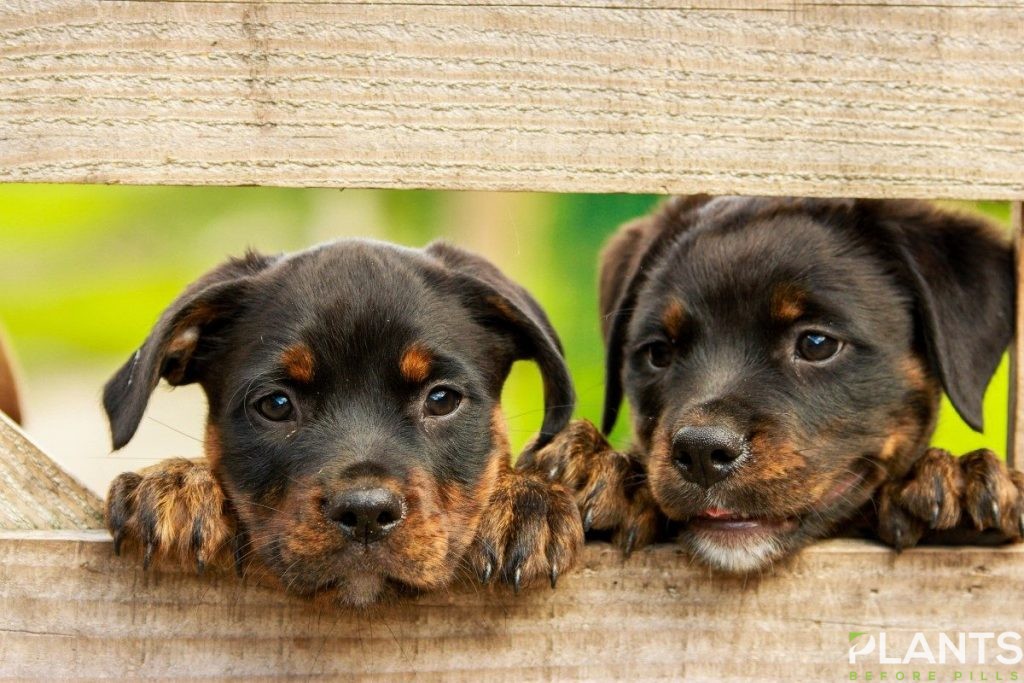 By now, you surely know that the human body responds well to cannabis and cannabinoids because of our internal endocannabinoid system. As canines and humans have different physiologies, you might be wondering how this works for your beloved pet. There is no need to worry because your dog is also receptive to the compounds contained by this plant.
For one, these animals' bodies need gamma-linolenic acid (GLA) to ensure that they have a healthy and functioning immune system. While they have the ability to manufacture from linoleic acid which is a type of fat, there may be times when your furry friend will lack this component and hemp can provide GLA to fight deficiency.
Cannabis also supplies omega-3, omega-6, antioxidants, phospholipids and various vitamins and minerals that are needed by your dog's body to maintain its health.
Benefits of Hemp Oil for Dogs
If you are thinking of giving your dog a cannabis product, your best option is CBD hemp oil. It contains all the components needed by your dog's body in just a bottle of oil. These products often have droppers to ensure controlled servings. Curious what this product can give your pet? Read on!
It Reduces Chances of Cancer
One of the main reasons why you should feed your canine with food infused with cannabis oil is it lowers the chances of cancer. Keep in mind that in 2018, around 6 million dogs were diagnosed with cancer worldwide. Moreover, the Veterinary Cancer Society says that this disease is a leading cause of death in canines with more than 10 years of age.
Dogs can have different types of cancer including skin, mammary gland, head and neck, lymphoma, testicles, abdominal tumors and bone. To ensure that your much-loved pet will have a low chance of getting this disease, make sure to give them this oil, especially because it is rich in GLA.
For Pain Management
Humans use this plant to manage their pain, spasms and inflammations. The same effect is also observed in dogs, especially older ones. These animals often get arthritis and other inflammations due to old age, making them suffer as they get older. To relieve their aches, see to it that you prepare food infused with this oil, making your pet more comfortable and pain-free.
It Improves Its Resistance
If you often see your dog scratching various parts of its bodies, the first thing you might think of is flees. However, keep in mind that these pets can also have allergies just like humans. This can manifest in itches and frequent sneezes, which is unhealthy and risky for these animals. Good thing cannabis oil has anti-allergy effects on canines, allowing you to help them relieve their itches and uncontrollable sneezes.
With a boosted resistance, you are also decreasing the chances of heart diseases and tumor growth, as well as normal sicknesses.
Your dog's life is as important as any other life on this planet. As they are your companions, it holds a place in your heart, so taking good care of it is your priority. By giving your canine companion hemp oil, you are helping them maintain their health to live a long and fulfilling life.
Hemp Skincare Products You Should Get Your Hands on This 2019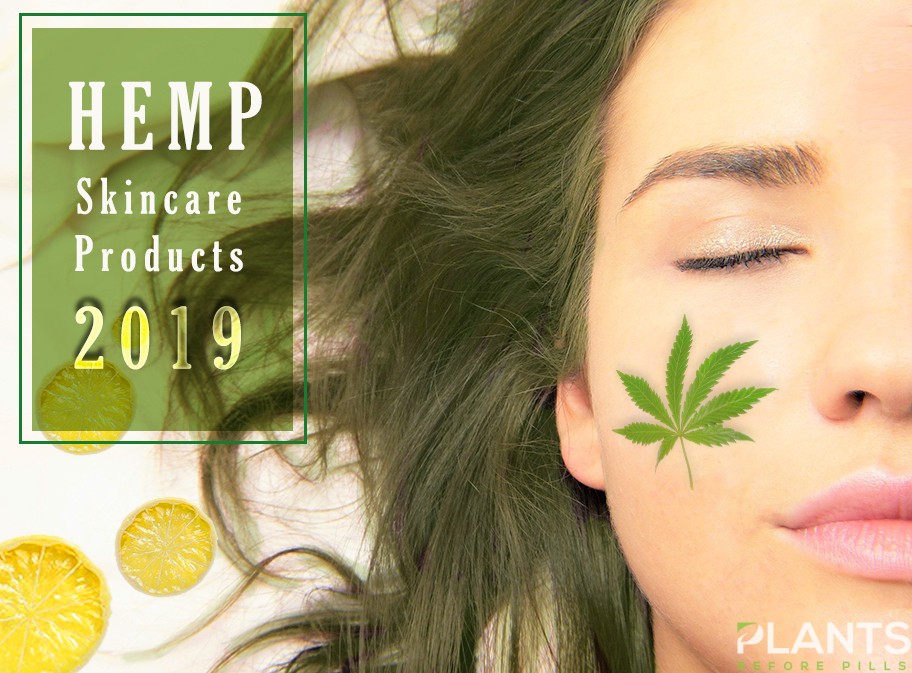 The new year is a time where you can make resolutions which you hope to fulfil. Aside from the perennial desire and promise to lose weight, many women (and men) are shifting their intentions towards other forms of self-care. One of these is taking care of their skin and making it look its best.
Following the boom of the Korean glass skin, more and more people have invested heavily in the skincare industry. After all, drinking eight glasses of water won't cut it, not when your skin has already been damaged by years of abuse. The allure of looking poreless and pristine from every angle has sparked curiosity within a variety of individuals from around the world.
Advantages of Using Hemp Skincare Products
Using hemp seed-based products has been the rage for the past couple of years. Until this day, this remarkable gem has been making waves in the beauty world. With numerous essential fatty acids such as omega 6 to omega 3, the very essence and oil of this seed can not only address dry, and rough patches, it can also improve blood circulation. Aside from soothing inflamed skin, it also has anti-aging properties which can help stop signs of aging!
To get with the trend and to keep looking younger, below are some hemp skincare products you might want to incorporate into your routine.
Cleanser – Krave Beauty Matcha Hemp Hydrating Cleanser
Start with a clean face by using Krave Beauty's cleanser. Since it's a hydrating cleanser, you won't need to worry about stripping your face's natural oils. This is perfect for individuals who have sensitive skin since it helps maintain the optimal pH level.
If you are into Korean cannabis skincare products, you might be familiar with the beauty influencer and YouTube guru Liah Yoo. Yoo's company, Krave Beauty seeks to highlight the use of natural ingredients that help people around the world look and feel their best. If you want to try a gentle cleanser from one of your favorite influencers, this product is a good place to start.
Toner – Andalou Naturals CannaCell Hydrating Toner
To bring back moisture into your skin and to help strip off remaining impurities on your face, using a hydrating toner is a must. Andalou Naturals' CannaCell line is the perfect mist of choice. Made with organic ingredients such as hemp stem cells, organic hemp seed oil, and other plant essential oils, a spritz of this will surely give you that much-needed glow.
Actives/Serum – Kiehl's Cannabis Sativa Seed Oil Herbal Concentrate
For skin that needs that boost of moisture, Kiehl's non-comedogenic facial oil is the answer you have been looking for. With hemp-derived cannabis sativa seed oil, their unique concoction seeks to bring your skin back to its best state. Not only does it help erase signs of blemishes, but it also reduces your skin's redness over time.
Moisturizer – Hemp360 Skin Repair Raw Lotion
To seal the moisture in, finish your routine with a light application of this lotion. Despite being packed in a small 6.8-ounce tub, you'll be happy to know that this contains over 25,000 antioxidants! This means that you can hydrate your skin and at the same time, protect it from free-radicals. Made from a variety of all-natural ingredients, this can help fight concerns like dermatitis, eczema, and psoriasis.
What are you waiting for? Jump on this trend and get your hands on these goodies today. These delightful hemp products will jumpstart your interest in the cannabis industry and the numerous benefits they offer.