Horror Film Series From 80's To Watch While Munching CBD Edibles!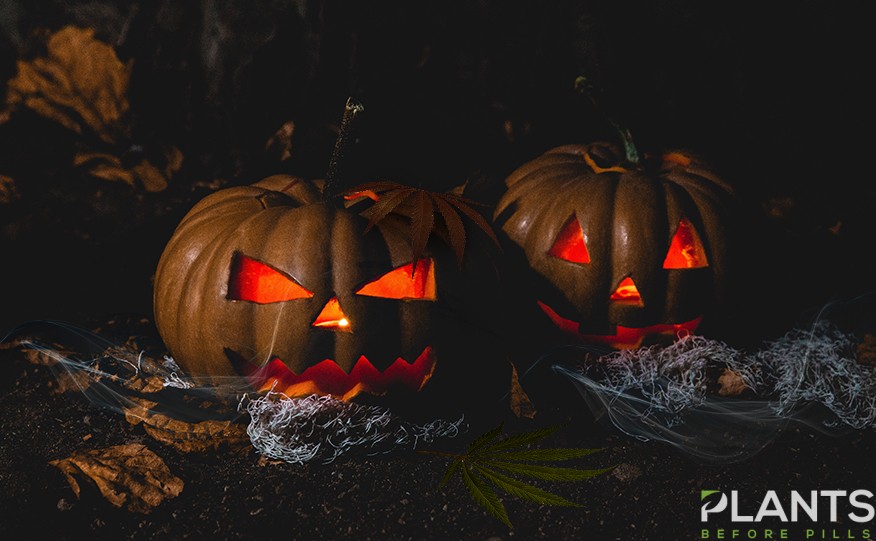 The 1980s bore witness to the release of various horror films that are well-loved until today. In fact, some of the cult classic franchises born in the 80s are still on-going, while some are being rebooted. With the immense popularity and prolific production of horror flicks during this decade, there is no wonder that some dub the 80s as the Golden Age of Horror.
Cannabis enthusiasts who grew up during the 1980s will surely remember these beloved flicks. If you are looking to go down memory lane while smoking your favorite cannabis strain or simply consuming CBD edibles and drinks, check out these 4 movie series:
Horror Franchises that are Best Watched with Cannabis
A Nightmare on Elm Street
First in our list is the film series starring Freddy Krueger (played by Robert Englund). Since the 80s, this smart-mouthed villain has been invading dreams of people in and out of Elm Street. Freddy is known for his claw-like gloves and green-and-red sweater that have permeated the nightmares of adults and children alike. If there's another thing Freddy is known for his puns and one-liners which you will certainly enjoy while high.
Released in 1984, the first film from this franchise is one of the best-selling entries in this series. What's best about this movie is that it is the debut of the prolific actor Johnny Depp. So, even if you watched Depp in Edward Scissorhands and the Pirate of the Caribbean series, why not go ahead and watch (or rewatch) him in his first film?
Based on Clive Barker's Hellbound Heart, the first Hellraiser film is a faithful adaptation of the original material. The subsequent films are treated as an expansion of the lore. However, Barker and Hellraiser fans consider only the first two (maybe three?) films as canon. Yup, that's how passionate they are about the franchise.
You may be wondering: how is this S&M inspired series enjoyable? Well, the main antagonist Pinhead (played by Doug Bradley), is known to spout semi-philosophical and poetic phrases. As the brain and creativity stimulation given by cannabis can make anyone a philosopher, cannabis enthusiasts who like philosophy and literature might enjoy this series. Be warned, though, Pinhead becomes a caricature of Freddy Krueger further into the series.
Children in the 80s surely remember the creepy and menacing villain in the Child's Play series. If the main twist of the first film does not tickle your mind, then you will certainly find the talking and murdering doll trippy enough as it is. Just like Freddy, Chucky is popular for his wisecracks. However, if you have taken a liking for the first few films, get ready to witness the decreasing quality and in the most recent ones.
Out of all the film series in this list, this is the only franchise where the villain does not make witty quips. In fact, the main antagonist Jason Voorhees does not speak at all. However, what's great about these films is that while the villain does not talk nor make any haste, the build-up in this film is exceptional. For enthusiasts who like the thrill of watching horror movies, this franchise is certainly perfect for you. Keep on watching the films and you will certainly find the twist about Jason's character mind-blowing.
If there is one thing cannabis enthusiasts are known for, it is that they know how to enjoy movies. So, if you love horror and cannabis and you want to combine these two for hours and hours of fun, then check out these film franchises. Just make sure to prepare your favorite snacks such as chips, nachos and space cookies, as well as cannabis drinks such as juices and hemp soda, and you are good to go.
The Wonderful World of Weed Edibles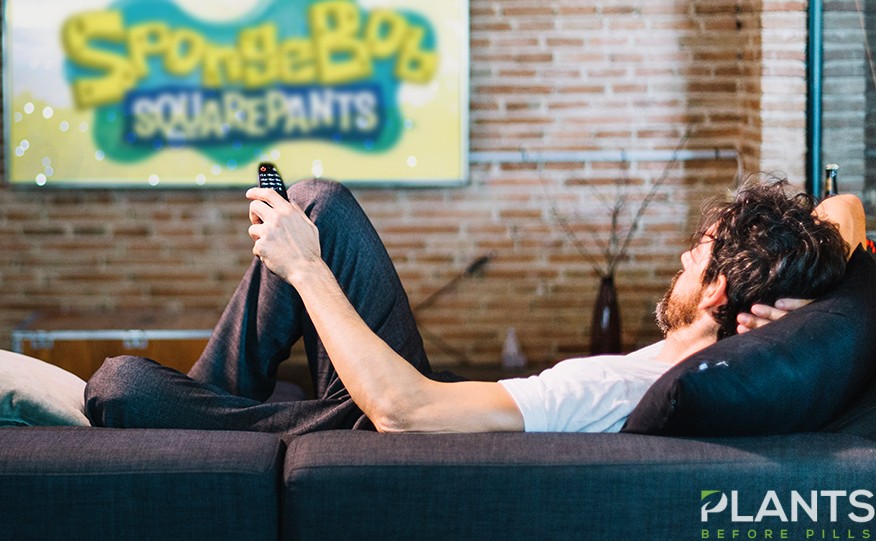 Smoking anything can be very harmful to your body and many people prefer not to smoke. Although some people believe that smoking marijuana is better for your overall health than smoking cigarettes, the smoke can still have harmful effects. Sometimes people want an alternative. They want to feel the effects of marijuana, without actually smoking it. Weed edibles are the best way to do so. In this article. we're going to be talking about what are weed edibles and how they affect your body and the modern cannabis market of today.
What Are Weed Edibles?
Weed edibles are different kinds of foods and drinks that have been infused with marijuana. This is achieved by creating marijuana oil and adding it to a desired food or drink. Some may argue that a drink infused with marijuana is not a weed edible, as you drink it, not eat it, but they may refer to it as a weed drink. The most common types of edibles include baked goods and candies, but the possibilities are endless when it comes to weed edibles. If marijuana and weed edibles are legal in your state or whichever country you live in, you can purchase premade weed edibles at a marijuana dispensary. You can also make your own if you have access to some cannabis.
How Do Weed Edibles Effect The Body?
There are two main types of weed edibles that you can purchase; THC weed edibles or CBD weed edibles which both have different effects. THC or Tetrahydrocannabinol is a cannabinoid and the main psychoactive component in marijuana. CBD or Cannabidiol is one of the major active ingredients in cannabis that comes from the hemp plant which is apart of the marijuana family. If you choose a weed edible with THC, then you will feel a high or a sense of euphoria and some sedation, whereas if you choose CBD, then you won't experience a high, but you may feel more relaxed or relief from any chronic pain you may be suffering from.
Weed edibles can be a great option if you don't want to smoke marijuana, but you do need to be careful of how much you eat as they are a lot more potent than your average joint. When eating weed edibles, it is absorbed differently than if you were to smoke it. In short, when cannabis is consumed rather than smoked, it gets metabolized by the liver and changed from delta-9 THC to 11-hydroxy-THC. This creates more of a psychedelic effect which is completely different compared to your average high.
Another thing is that it is a lot easier to dose yourself correctly when you smoke because you can control how much weed you want in your joint, blunt, or bong. With weed edibles, if you eat too much, you may experience extreme paranoia especially if you are inexperienced with marijuana plus it takes longer to feel the effects from an edible than if you were to smoke, so it can be very easy to consume too much. If you are new to marijuana and experimenting, then it is advisable if you decide to eat a weed edible, you only eat a small amount and see how you feel after 30 minutes- 1 hour.
To conclude, weed edibles can be the perfect alternative if you want to feel the effects of marijuana without smoking. There are tons of options in regards to the type of edibles you can get and the effects they have on your body. Whether you choose a CBD weed edible or a THC weed edible, make sure to do your research beforehand and decide which type and how much is right for you. Talk to friends and family that have experience which weed edibles and marijuana or even a budtender at your local dispensary as they may be able to guide you in the right direction. Just have fun and be safe while experimenting, because marijuana has great effects and can be a lot of fun plus help with a lot of issues.
Why Cannabis Stocks Could Take the World by Storm in 2021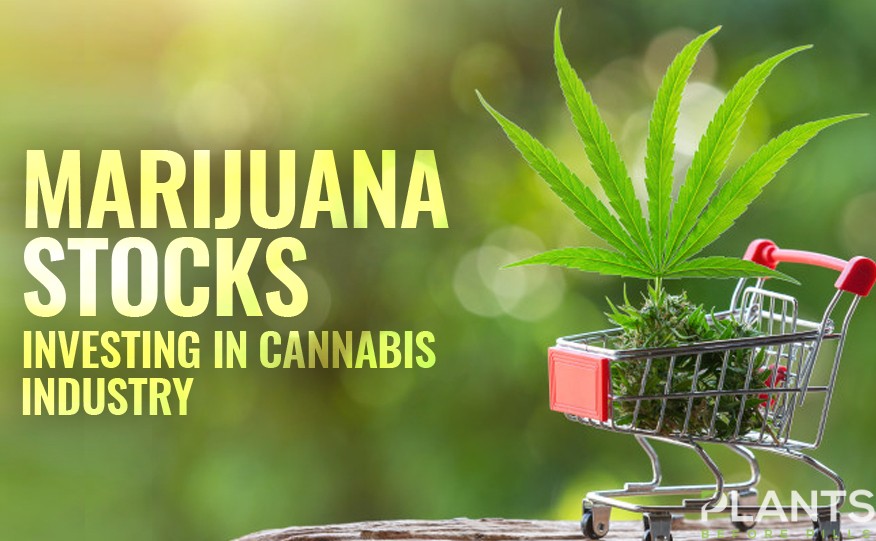 It's been quite a turbulent year so far, and the world is not entirely out of the woods yet. 2020 was "supposed" to be the dawn of a new decade meant to uplift and inspire all; what a let down it has been for the vast majority of us. As the year closes out, we are all hoping for a more prosperous future ahead. It shouldn't be too far fetched given just how low of a low we all experienced throughout 2020.
Since the days of marijuana prohibition, marijuana was thought to be this harsh, addicting substance that was a gateway to other "harder" drugs. Adults have kept it away from their children and anyone who used it could easily be deemed a "drug addict," a "washout," or a "lush". All of these were based on falsehoods and the truth is now coming to come to light.
Marijuana and Hemp CBD have definitive medical benefits and many studies are emerging to justify these claims. There are far more harmful substances out there that are currently legal in most of the world such as tobacco and alcohol. It's looking like the world is starting to understanding the truth about "weed" and that it's not the horribly addictive and destructive substance that it was hyped up to be in the past. As we ascend into 2021, will cannabis stocks be the next big investment craze? Only time will tell. 
As the new year rolls around, you may be looking for ways to diversify your financial investments and cannabis stocks could very well be the vehicle to do so in 2021. If you've been paying attention at all this year, you may have seen marijuana stocks all over the news and expectations of it being legalized on a federal level this year. Whether you are a cannabis enthusiast or just someone who is looking to take on the future in a progressive way, there is no way to overlook marijuana stocks in 2021.
2020 was a year of many firsts, such as the football team located in the nation's capital losing their name (Formerly known as the Washington Redskins), the Pope endorsing same-sex civil unions, and Kamala Harris becoming the first female vice president. Speaking of the vice president-elect, the world flooded into cannabis stocks just after Mrs. Harris mentioned her endorsement of the MORE Act, which would expunge weed convictions and make marijuana legal on the federal level in the United States of America. Stocks like Tilray ($TLRY), Aurora ($ACB), Aphria ($APHA), and Canopy Growth Group ($CGC) skyrocketed shortly after the name drops.
Conclusion
There is no doubt that the buzz around cannabis this year is one of the significant "high" lights that will trend into the new year. Cannabis are on a tear, and there are even Special Purpose Acquisition Company's (SPAC's) being created to harvest the growth in the cannabis industries. It is quite possible that cannabis could be the next real global revolution in health and it's definitely something to keep in mind in terms of your financial portfolio.
Kratom: 4 Reasons Why It's Worth Exploring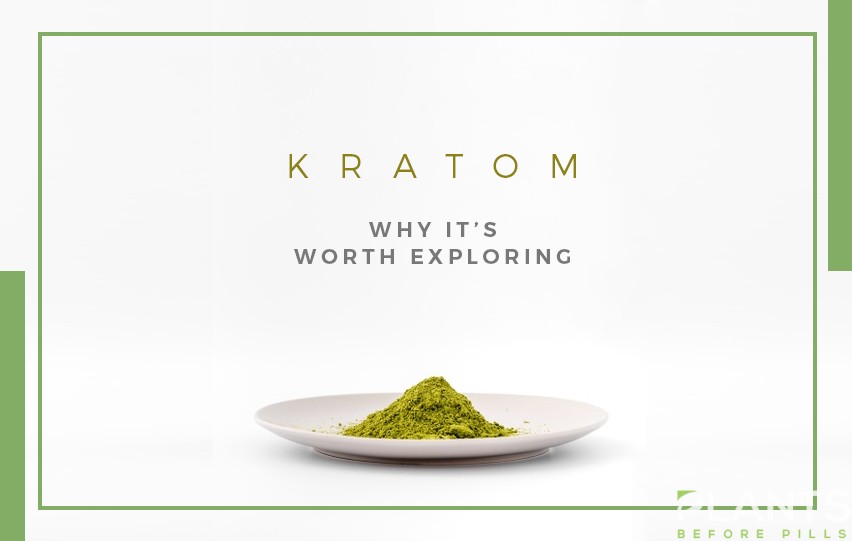 If you have been closely monitoring the Internet and been finding ways to keep yourself healthy, chances are you've seen this term once or twice. You might have even seen or heard about this in the news, especially with the Food and Drug Administration (FDA) and the Drug Enforcement Agency (DEA)'s interest in cracking down on these products.
While Kratom powders and extracts tend to draw flak from these government agencies, there's still a large buzz surrounding this product, now more than ever thanks to many claims that it helped them wean off their addiction. However, apart from serving as a relief of sorts for opioid addiction and withdrawal, there has been a growing following for this herbal supplement/recreational drug because of its mood-boosting capabilities.
With all the mix of information around Kratom, it may be challenging to know exactly what's what. To shed more light on this product, we'll be tackling what this really is and why you should explore this herbal plant/recreational drug. Take a look.
What is Kratom?
Before anything else, kratom, otherwise known as Mitragyna speciosa, comes from a tree with the same name. Native to Indonesia, Malaysia, Papua New Guinea, and Thailand, its leaves have been used as herbal medicine to treat a variety of conditions. In particular, it has been used to address pain as it attaches to similar nerve cells in your brain to even helping manage sleep and other health conditions.
Today, it is also being utilized as a recreational drug of sorts and is consumed in a number of ways. The most popular being brewed into a tea, being utilized in cooking, and even being chewed. It is also being smoked or ingested through the use of ground-up pills.
Why You Should Incorporate Kratom in Your Life
Provide Pain Relief
Though the FDA and the DEA claim that kratom has no medical benefits, it has long been used in different parts on the globe, particularly in Asian regions, to treat chronic pain and even opiate-related withdrawal pain.
Other illnesses and conditions such as diarrhea, diabetes, fever, and hypertension have also found significant results when this is consumed. All of these pain-relieving benefits can be attributed to the alkaloid found within kratom, such as mitragynine which is recognized for its analgesic properties.
Enhance Mood
More than physical pain, this herbal drug is also considered a miracle worker as it eases emotional pain by promoting a euphoric feeling, thus inducing a general feeling of contentedness and even happiness.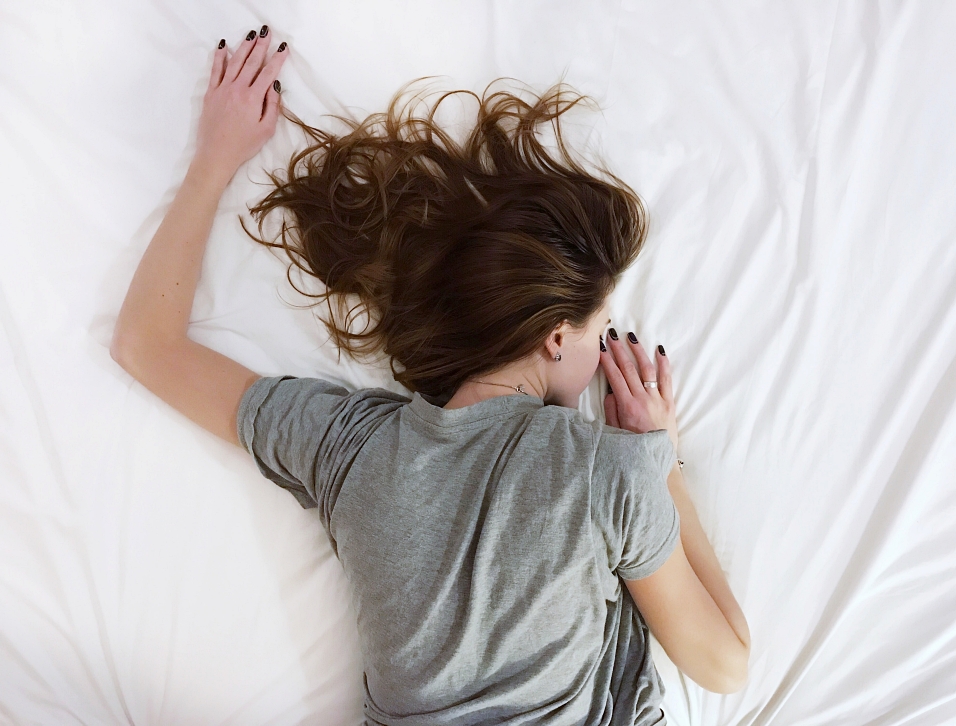 Address Sleep Problems
One of the effects of consuming this is drowsiness. Higher doses of this drug can lead to sleepiness and even induce individuals to be in a dreamlike state. By consuming this plant, you can help treat sleeping problems such as insomnia as it can help lull you into a deep and restful slumber, allowing you to take the next day feeling much more energized. If you wish to address this particular concern, taking a cup of tea might work in your favor.
Boost Immune System
For those who wish to feel more energetic and who want to strengthen their immune system, this drug will provide the burst of energy that you need to conquer the day. Moreover, it can also help you to become more relaxed and reduce your stress and anxiety levels, both of which tend to trigger and agitate your immune system.
The Bottom Line
Though there are still many studies conducted on kratom, there's no denying the possible health benefits it can afford individuals. With the guidelines above, you can best gauge how you can incorporate this into your everyday life and why it's even worth exploring in the first place. If you decide to purchase, there are many places to find kratom for sale online as well as locally in retail shops.