'Everybody Must Get Stoned': Weed in the Music Industry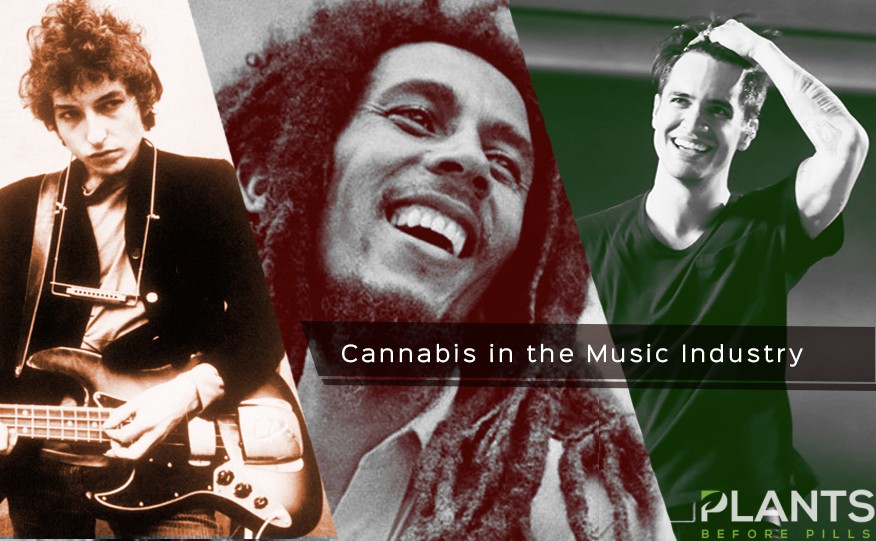 Nobel Prize in Literature Awardee Bob Dylan once sang, "Everybody must get stoned." This song is considered an anthem for weed enthusiasts all around the world. Because of this, you might be wondering how prevalent cannabis is in the music industry. Well, you are in luck because we are about to show you songs and musicians influenced by the plants. Read on!
Weed Music – Songs about Marijuana
Now, the easiest way to spot the influence of this plant in the music industry is to look at the songs that pertain to it. Here are 4 remarkable songs that made its way into cannabis enthusiasts' hearts.
Rainy Day Women #12 and 35 by Bob Dylan
This song is incorrectly credited as the origin of 420, as 12 multiplied by 35 is 420. Now that the myth has been debunked, it is clear that the song's lyrics are responsible for the rise of this myth. Its verses all end with the phrase "everybody must get stoned" earning its place in the cannabis world's hall of fame.
Whilst Dylan announced that he has never written and will never write a 'drug' song, most cannabis enthusiasts interpreted the line to be referring to the plant. After all, the artist does not consider the plant a drug and that it "just bends your mind a little," pertaining to the psychoactive effect of the herb. Meanwhile, the Nobel awardee denies that the song is pertaining to weed, but ultimately, the majority of listeners interpret it that way. The cannabis world has given it recognition as a hemp-themed song and was even included in Hempilation, a collection of covers of songs about marijuana by The Black Crowes.
Kaya by Bob Marley
Reggae is a music genre which has always been known for its pro-marijuana messages, style and advocacies. Keeping with the genre's support for the herb, Kaya certainly upholds ideals purported by Reggae songs and artists. In fact, the title of the song itself is named after a Jamaican term for the plant. If this is not proof enough to show how this song refers to weed, you are in for a treat because the lyrics are more direct in showing the effects of the plant.
On this song, Marley sings that he 'feels so high, he even touches the sky," and that he 'feels so good in his neighborhood. Referring to the euphoria and relaxation brought by cannabinoids, it can be said that the song definitely pertains to hemp. So, if you are looking for a song to listen to as you get your share of the body high from your THC-rich cannabis product, Kaya is certainly a great choice.
Smoke Break by Chance the Rapper
Of the four songs in this list, "Smoke BreaK" is the only one that uses cannabis as a way of storytelling. The lyrics tell the story in the singer's change in lifestyle when he and his partner got a child. According to him, their lives became a whirlwind of all work and having to take care of the child, that everything between them became rushed.
fThis song is notable for its use of the plant as a narrative device, as well as a metaphor for catching a break and spending downtime with a loved one. After all, don't we all deserve a break, even if it involves a smoke or not?
Legalize it by Peter Tosh
Released in 1976, this song is ahead of its time when Peter Tosh sang, "Legalize it, don't criticize it." In the song, Tosh mentions that it is "good for the flu, good for asthma, good for tuberculosis, even Numara thrombosis." This shows that even then, the medicinal benefits of cannabis with the help of cannabidiol. Well, it seems that Tosh's words were heard as medical marijuana is now legal in the majority of the United States, the whole of  Uruguay and Canada, as well as in some European countries. It is even on the way to legalization in some parts of Asia and the whole world.
In a way, this song is both an advocacy and a celebration of cannabis. It advocates the legalization of marijuana which was not achieved until a few decades after, in the 2000s. Aside from this, the song celebrates the use of the herb by a variety of people including singers, musicians, doctors, nurses, judges and lawyers. In fact, birds, ants and fowls consume it, as well. With this, legalize it is not only an anthem for supporting the legalization of weed but also of the people who use it.
Some Musicians Who Consumed Cannabis
Aside from the songs mentioned above, there are thousands upon thousands of songs that allude to the wonder plant. Because of this, you might wonder: are there really that many artists who consume cannabis? The answer is yes. Here are just some of the popular and successful musicians who regularly consumed this herb:
The Beatles
The Beatlemania took the world by storm and rightfully so. While the band was not the first to perform rock and roll, they are credited as the saviors of the music genre. Their fun and creative music style, as well as their genius, wit and charm launched them into ultimate stardom. While their songs were written largely thanks to their talent, but it is possible that hemp has a role in some of their musical productions as well. The band was properly introduced to weed during one of their tours. Who introduced them? It is no other than the equally legendary artist, Bob Dylan.
Bob Marley
Known as the King of Reggae, Bob Marley has been really immersed in the cannabis world during his time. From writing and singing songs that celebrate marijuana, this Marley had done so much for the industry. In fact, a new line of medical marijuana was named in honor of Marley. Aptly named Marley Natural, the line carries a variety of products including dried buds, cannabidiol oil and body care.
Brendon Urie
In an interview, Brendon Urie revealed that he experienced a reclusionary period in which he only wanted to stay in the comfort of his home and 'smoke weed all day.' In fact, you can search the net for videos of him smoking on stage and you will certainly find one. If you are wondering if he is allowed to do so, you can bet he is because he is a medical marijuana card holder. His card was reportedly issued for his ADHD treatment.
From CBD Oil to Joints: Living the High Life
Aside from musicians, other artists such as writers and painters can all benefit from what weed has to offer. So, whether you are an aspiring singer or you are following a different profession, you also have a lot to gain from the various medicinal and recreational properties of this plant. Check out some ways you can live the high life just like your cannabis-inspired idols.
Explore Various Products
With such products becoming more and more mainstream, it is now easier to get your hands on these goodies. You can purchase hemp oil which you can use topically or consume orally. This is easy to use, especially if you love cooking and eating, as you can simply mix in into your recipes.
Aside from tinctures, you also have the option of getting cosmetic products, weed-infused food and beverages, as well as make ups and body care items. There is a lot to explore, ensuring that your journey down this rabbit hole will be exciting!
Make it a Habit
Gone are the days when smoking hemp is considered a bad habit. Today, the only weed-related habit that is considered bad is consuming too much of it. So, if you want to make your lifestyle similar to your musical idols, you might want to incorporate weed into your daily routine. You can start by lacing your morning coffee with a hint of CBD oil, then move on to eating cannabis-infused gummies when you need a fix. If you are comfortable smoking the stuff, there is nothing preventing you from doing so – aside from state laws, of course! So, make it a point to check your state's marijuana laws.
Take Advantage of its Effects
This plant is full of medical and recreational benefits. CBD-rich products can give you the head high and stimulation you need to get through the day with boosted energy and creativity. This way, you have the power weed as you work, helping you improve your work and creative outputs. If you are looking for a relaxing experience, THC-rich items will be your go-to products as it has sedative and psychoactive effects that lets you achieve the body high you need.
Cannabis seems to be a great aid in many creative fields, including the music industry. Aside from this, it has also shown great promise in medicine, making it a truly remarkable plant. So, you might want to borrow some of this herb's powers and you just might gain the energy, creativity and motivation you need to succeed!
Cannabis Beverages as a Refreshing Option for Consumers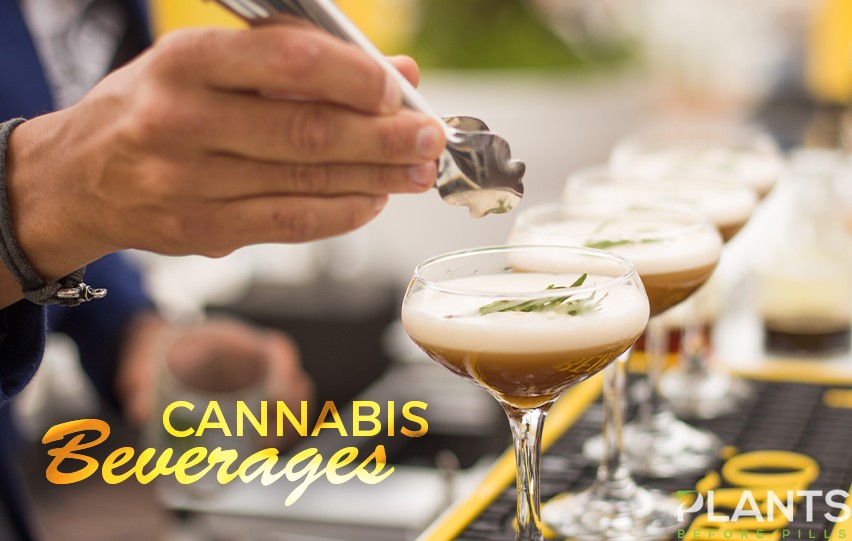 The cannabis industry remains on a roll despite some economic setbacks over the past few months. More and more infused products are being developed, paving the way for further innovation. This also provides consumers with more choices, from different types of edibles to items that can be consumed in other ways such as through vaping.
Those who are familiar with cannabis in the market know that edibles are some of the most popular products. In fact, gummies and baked goods have swept the industry immensely. However, one type of product has the potential to be another hit among consumers of the plant and infused items: drinkables. These are beverages infused with cannabinoids. If this is the first time you are hearing about this, then here's what you need to know.
Why Check Out Cannabis Beverages?
As the name implies, you can bet that these drinks are mixed with THC and/or CBD. Those who are looking for a refreshing way to consume infused products, then this is your best bet. Beverages are ideal for consumers of the plant as they can go well with a nice meal.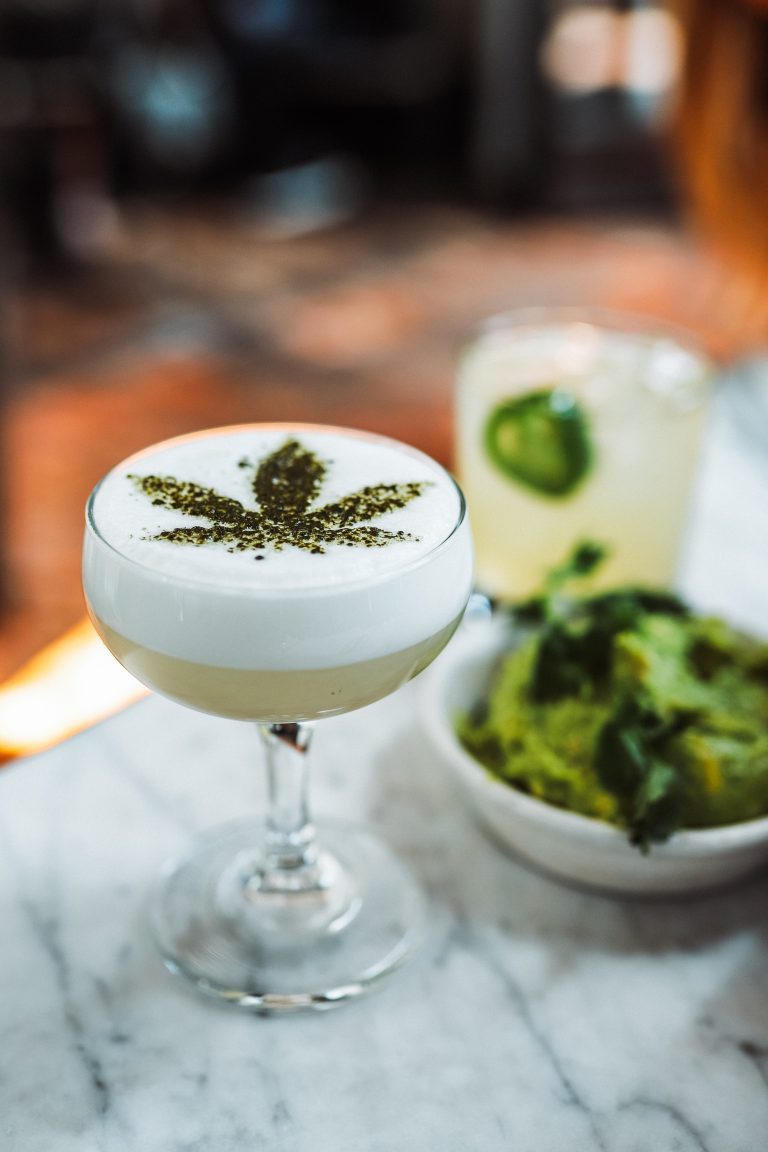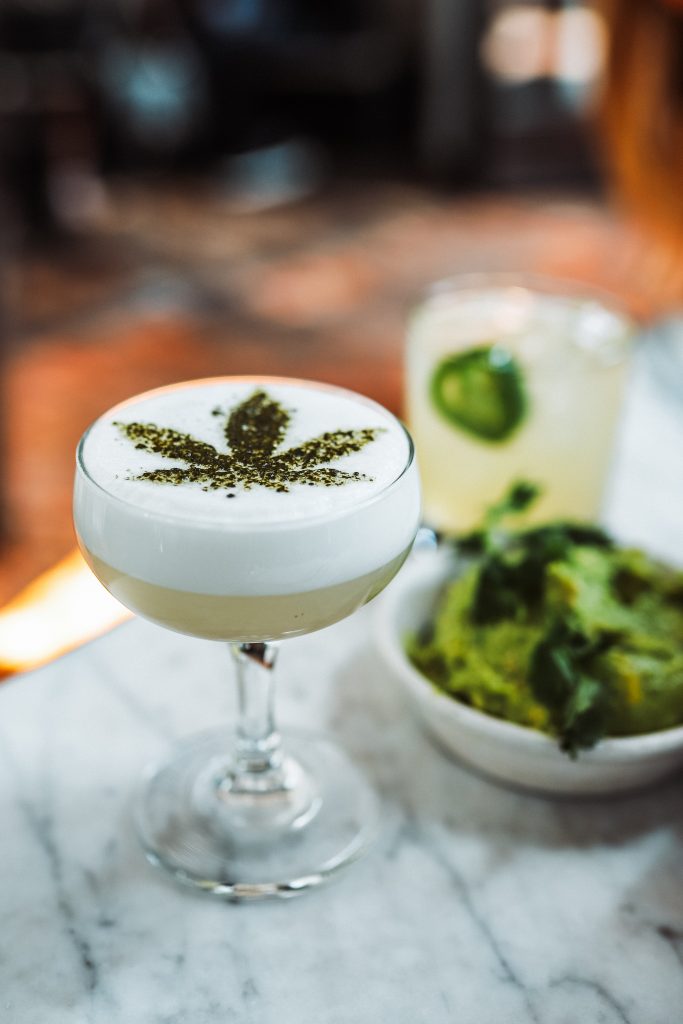 Now, you might be hesitating to jump into the trend because you are not sure how it would fare, taste-wise. The main thing about recent drinkables is that producers no longer depend on outdated tech to create new products. Instead, they use state-of-the-art technology to infuse cannabinoids into tonics, non-alcoholic beers and teas. Combining alcohol and cannabis is illegal in the United States, so you can rest assured that any legitimate drinkable bought from licensed dispensaries will be safe to ingest.
As mentioned, these can come with THC and/or CBD. This is why you should make sure that you have a medical marijuana card if you seek to get a THC-infused drink in states that have not legalized adult-use products.
3 Cannabis Beverages to Satisfy Your Thirst
If you are keen on getting a swig of a cannabis beverage but you are not sure where to start, you might want to check out these particular products:
Tweed's Soda and Distilled Cannabis
Soda offers one of the most refreshing sensations, which is why carbonated drinks are some of the most popular ones in the market. If you want that same thirst-quenching feeling you get from drinking sodas without all the sugar, then you might want to try Tweed's Houndstooth & Soda. It contains 2 mg of THC in a 355 mL can, which is best served chilled or iced.
Tweed also has Houndstooth, a distilled drink. This one has higher THC content at 10 mg in 150 mL bottles. One bottle can yield 5 one-ounce servings. This is non-carbonated but it is perfect for blending with non-alcoholic mixers.
Outbound's Hemp Infused Craft Malt Beverage
If you are looking for a brewed experience just like what beer has to offer, then Outbound's products are the best for you. It contains less than 0.5% alcohol per bottle, which is essentially insignificant. The best thing about these items is that they come in different flavors. You can choose among varieties such as Blood Orange Haze, Pale Haze and Grapefruit Haze.
Somatik's House of Saka
Artisanal and luxurious, Somatik's House of Saka has one of the most elegant brandings you will find. It offers non-alcoholic cannabis wine that comes in sophisticated packaging. You can choose between Saka Pink and Saka White, handcrafted using fresh grapes.
Exploring what the industry has to offer is one of the exciting things about being a cannabis consumer. With these beverages, you can definitely find a refreshing option that can satisfy your need for the plant.
Here's How CBD Can Help You While Stuck in Quarantine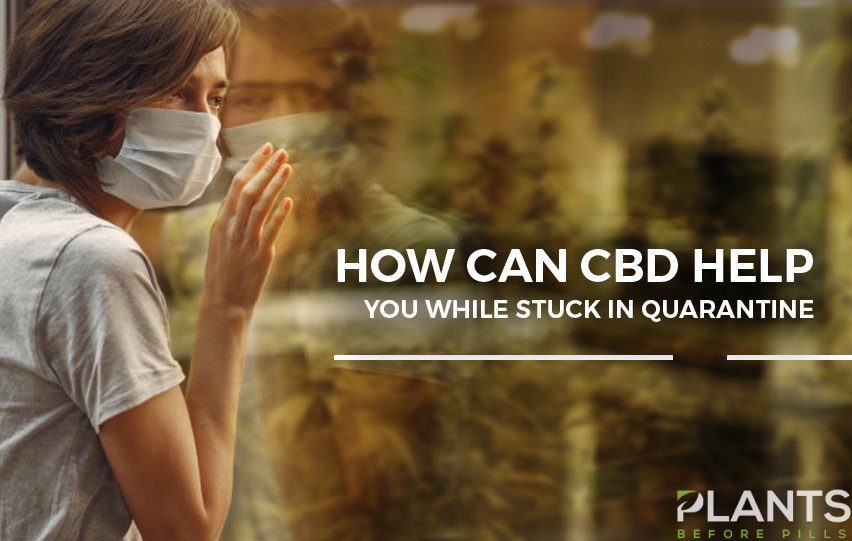 Even before the onset of the COVID-19 pandemic, wonders of CBD have already been circulating online. From its pain-relieving effects, anti-inflammatory promises, to anti-anxiety features, the health benefits attached to the substance are quite impressive.
Now, with the world still stuck in quarantine due to the COVID-19, it's no surprise that CBD is among the first products many turn to for immediate relief while dealing with lockdown boredom and anxiety. Thanks to the product's lengthy list of promises, many make take CBD as the indoor alternative to make their quarantine less awful and more bearable.
If you're feeling the weight of lockdown getting heavy on your health lately, you might want to know some of the most probable ways CBD could help alleviate those burdens. Here, we have compiled among the most common uses of cannabidiol that you might also want to try out while stuck at home. Check them out below!
CBD for Anxiety Relief
It's no secret that CBD offers anti-anxiety properties. In fact, this feature alone is one of the major contributors to the substance's booming career in the market. To date, with most of us still required to stay at home and maintain social distancing, heightened feeling of isolation and loneliness are expected to arise. Since CBD comes with anti-anxiety effects, it can help alleviate such negative emotions.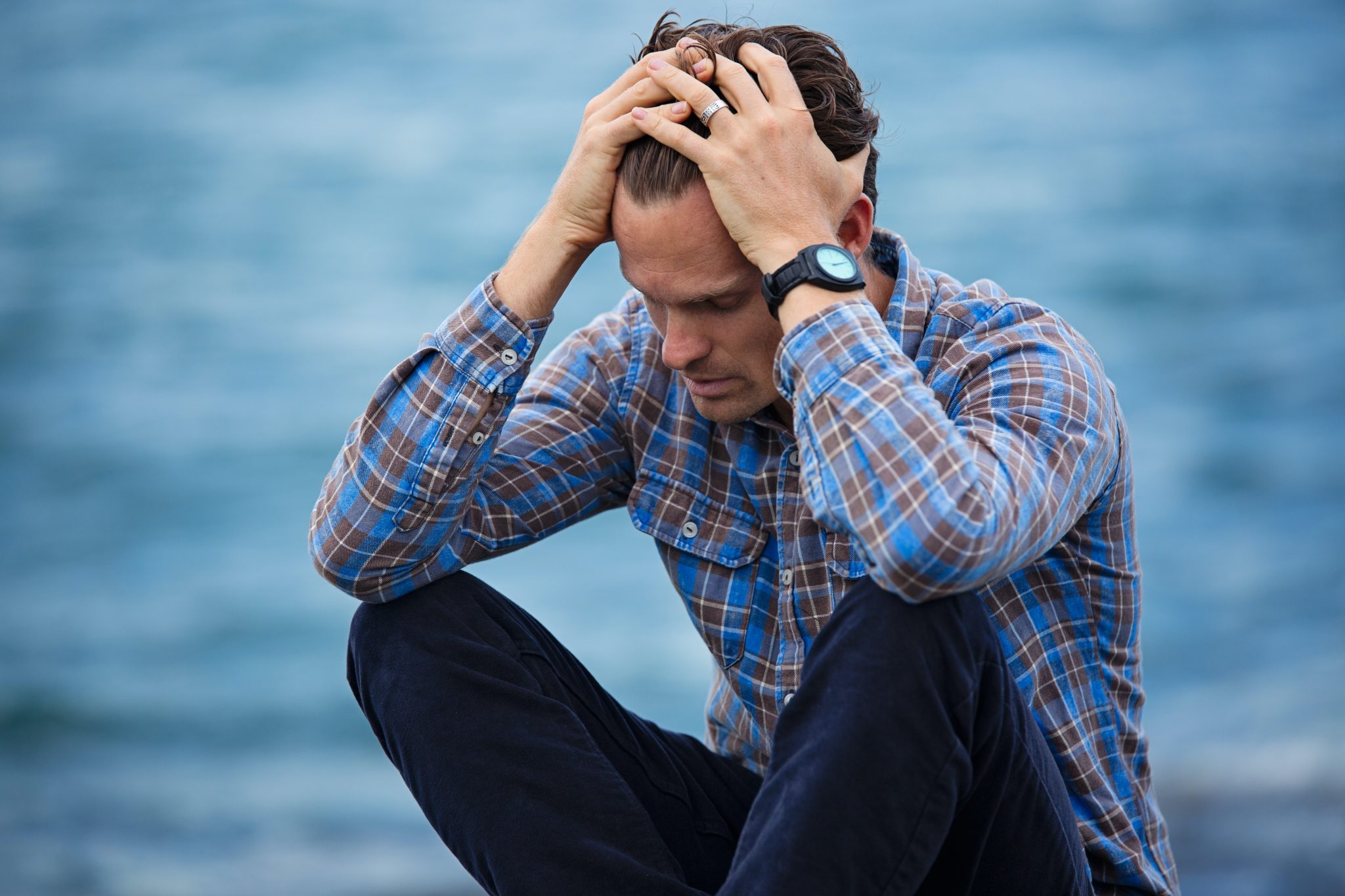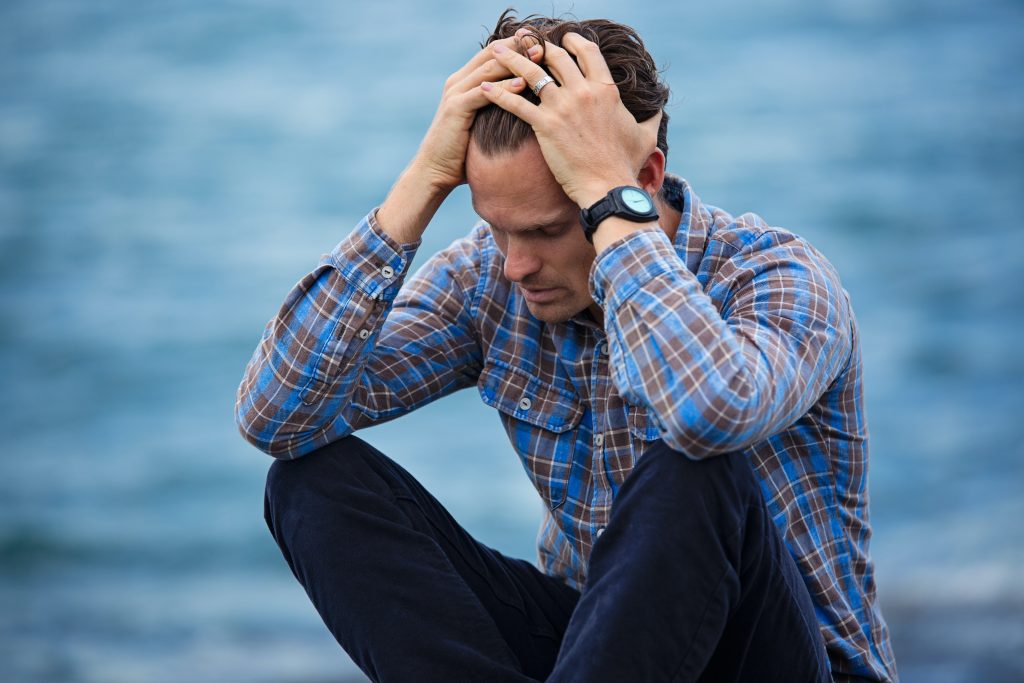 To date, while the exact way CBD works to treat anxiety is not yet fully understood, different preliminary studies already offer pieces of evidence that the substance has been effective in alleviating symptoms of different forms of anxiety, including Generalized Anxiety Disorder, Social Anxiety Disorder, as well as Panic Disorder.
CBD for Improved Sex Life
Another health benefit being linked to CBD is how it can boost one's sex life. Specifically, the claim stems from the fact that cannabidiol can relieve pain, increase blood flow, and reduce anxiety – which can all contribute to overall better sex experience.
Moreover, since the Endocannabinoid System's main task is to maintain homeostasis in the body, various experts claim that CBD can help maintain appropriate body balance hormone levels, which can increase sex drive.
With this, it's not surprising that many people, especially husbands and wives, are turning to CBD products to spice up their sex lives during quarantine.
CBD as a Gym Buddy
If you're eyeing to shred off some weight during lockdown, taking CBD might benefit you greatly. Since cannabidiol comes with pain-relieving effects, you can use it to augment your exercise regime.
Specifically, since the substance help reduce pain and inflammation, this will, in turn, lead to speedier recovery from injuries or muscle pain. This will also help you extend your workout longer than usual without the typical stress and fatigue after.
CBD for Sleep Disorders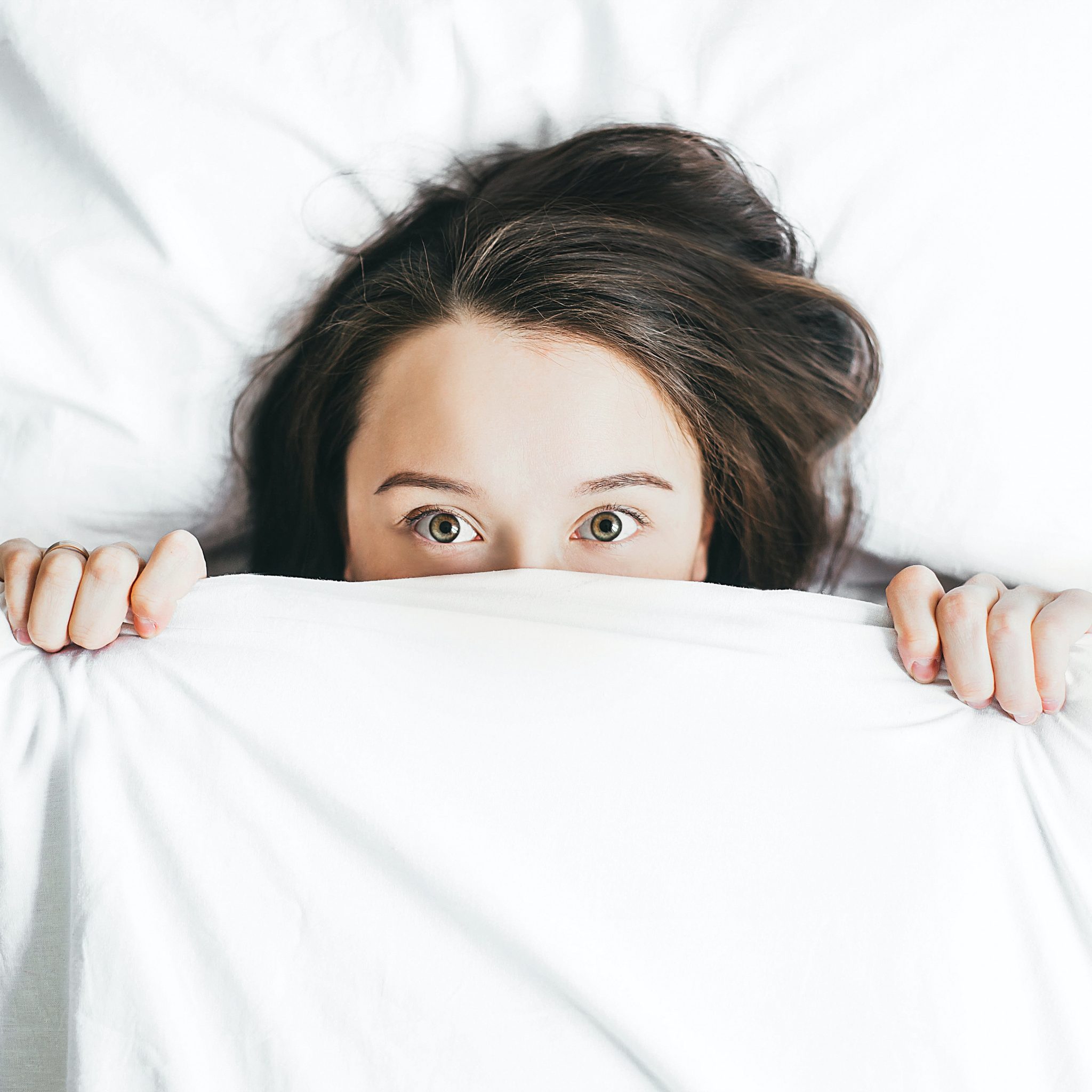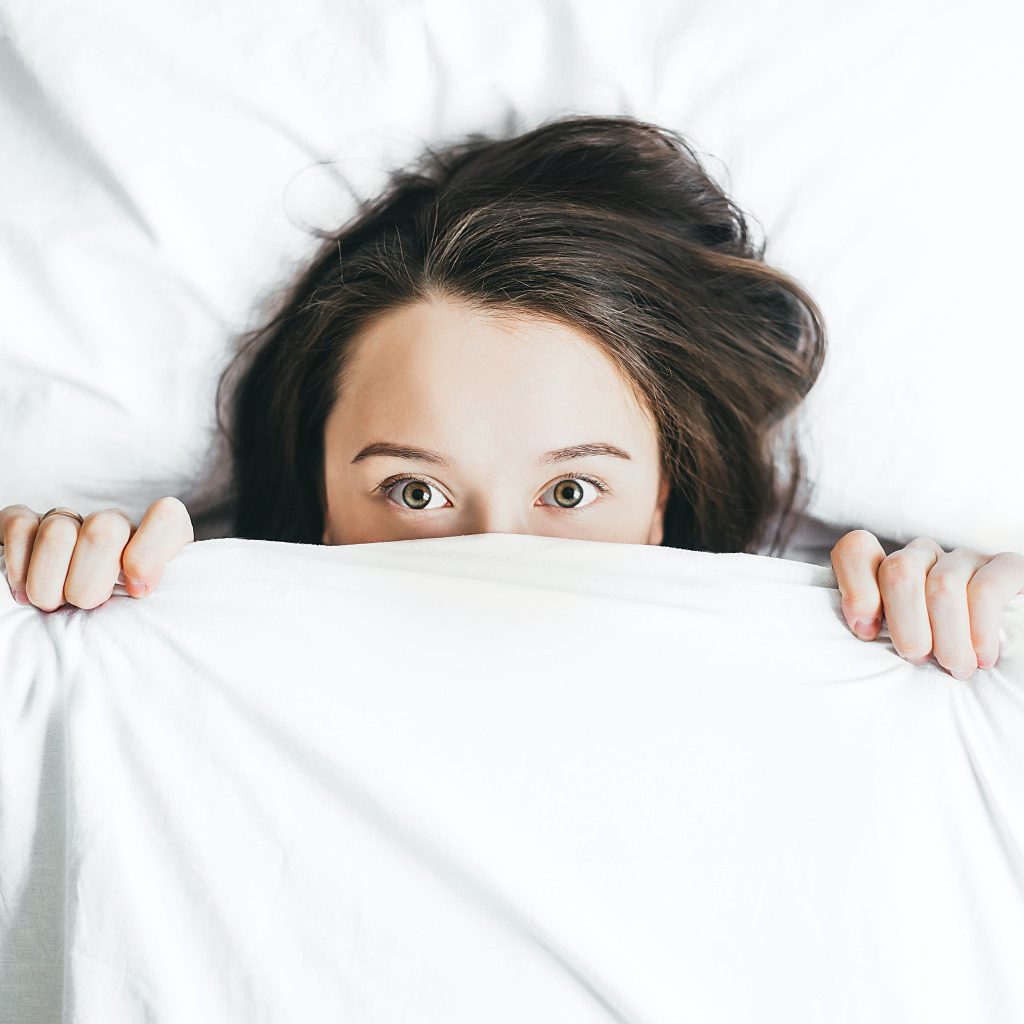 Another possible perk you can get from taking CBD during lockdown is improved sleeping experience. While this claim still needs further studies, cannabidiol's abilities to alleviate anxiety and provide comfort are believed to help improve sleep and allow a person to remain asleep longer.
Due to this, some people who are experiencing trouble falling asleep often turn to CBD to improve their sleep experiences. If you're facing difficulty falling or remaining asleep during quarantine, you might want to give CBD a chance.
The Bottom Line
Interested to test whether CBD can live up to its name? Which among these effects listed above appealed to you the most?
Feel free to reach out to your doctor and see for yourself how CBD can help improve your overall quarantine experience.
Decarboxylated CBD: Does It Happen?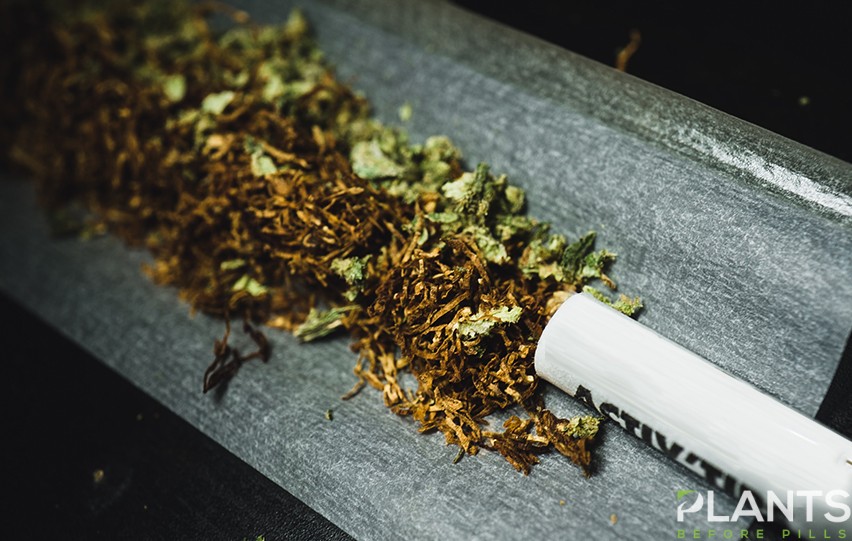 Cooking with cannabidiol (CBD) oil is popular these days. From baking bread to making hot meals and desserts, everyone seems to be enjoying the craze. But for starters, cooking with CBD may be quite tricky because things like heat, dosing, and activated compounds can play with your mind.
CBD oil, the famous cannabidiol-infused product, can be consumed and applied directly to the skin. Others prefer using it for relieving muscle and joint pain, but for some people, the next level of enjoying CBD is incorporating it into foods.
There quite a number of CBD oil recipes you can find online. However, before experimenting, you need to understand how heat and cooking, in general, can affect the performance of cannabidiol. Because heat accelerates chemical reactions, you might think cooking CBD oil isn't recommended.
Read on as we explore how decarboxylation affects the cannabidiol experience.
What is Decarboxylation?
Decarboxylation refers to the chemical reaction achieved through heating raw cannabis to a certain temperature that releases a carboxyl group. In layman's term, biocarboxylation makes raw marijuana more psychoactive when heated.
This chemical reaction naturally happens as it degrades over time and without the need for heat. However, exposing the raw cannabis to heat surely activates the chemical reaction.
So the question now is, if you cook CBD oil, can it also provide psychoactive effects? Technically, yes, because the carboxyl group is being exchanged for hydrogen atom, producing carbon dioxide. Decarboxylation is the way to get the most bioavailable CBD you can get.
So, when you cook CBD oil in temperatures around 356 degrees, you know what's going to happen.
Is It Better to Cook CBD?
In the question of whether cooking CBD is better compared to raw, the answer depends on a person's preference. Some people find it hard to digest raw cannabidiol, therefore, cooking the compound is better. However, raw cannabidiol oil also has anti-inflammatory properties, which eases the swelling, redness, and pain.
On the other hand, overheating cannabidiol can also lead to losing some beneficial properties, including flavonoids, cannabinoids, and terpenes. Experts say, the more you do with CBD, the greater the loss may be. In addition to heat, chemical reactions also happen when mixed with acids or basic alkaline.
Mixing CBD oil with vinegar definitely lessens the potency of the compound, which counters positive properties. As for the heat, CBD can be baked and cooked while retaining most of its nutritional benefits. Just stay away from deep-frying and sautéing, or else the compound will start to dissipate with increased heat.
Consuming raw cannabinoids or CBDA is more beneficial because the body can absorb as many benefits. This is the same as eating vegetables, as overheating can burn off essential nutrients.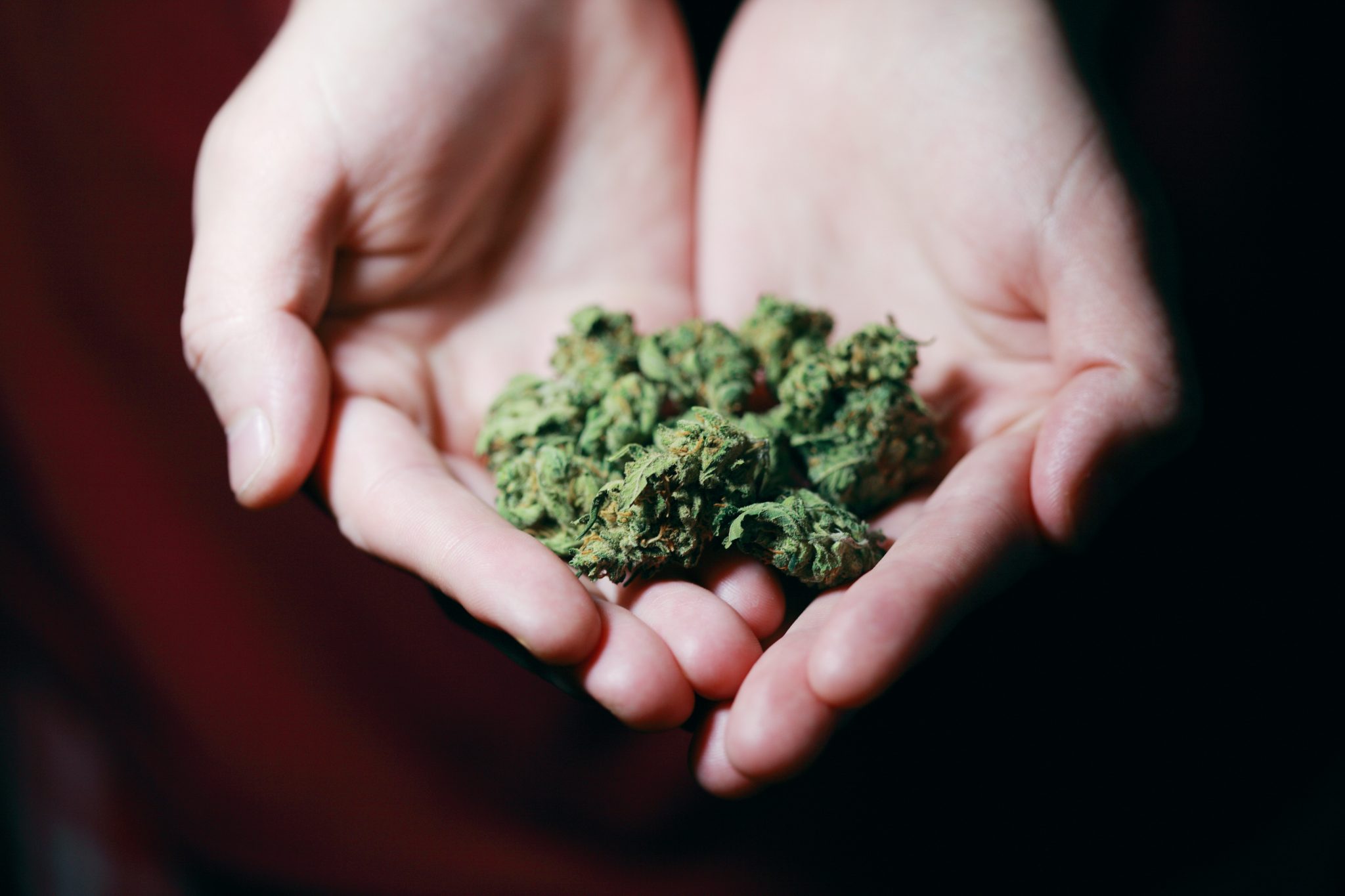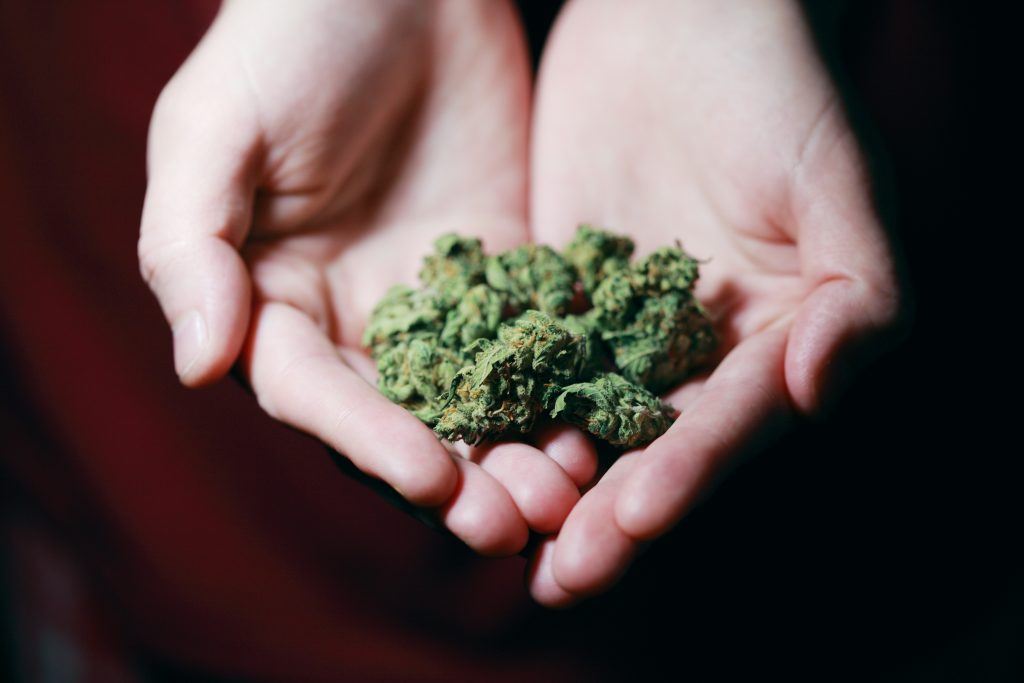 A study conducted by Dr. Raphael Mechoulam revealed more and new benefits of CBDA. The study highlighted that CBD is 1000 times more potent compared to cannabidiol. Heating can transform CBDA to CBD, but raw cannabinoid surpasses the benefits of CBD alone.
How to Eat Raw Cannabinoid
One way of consuming raw cannabis is through juicing. A lot of people are doing this now to activate the endocannabinoid receptors and arrive at a relaxed state. Marijuana is known as a powerful beneficial vegetable containing protein, fatty acids, vitamins, and minerals like calcium and iron.
Along with cannabis' nutritional value, eating it raw provides better therapeutic effects. Raw cannabis contains higher cannabinoid acid concentration, essential for basic cell function. Hence, juicing cannabis is the best solution to get all the benefits.
Takeaway
Heating CBD and marijuana is possible and still provides a number of health benefits. However, because heat activates chemical reaction, the active compound loses some of its beneficial properties and even potency. Juice raw cannabis to enjoy better therapeutic effects.