'Everybody Must Get Stoned': Weed in the Music Industry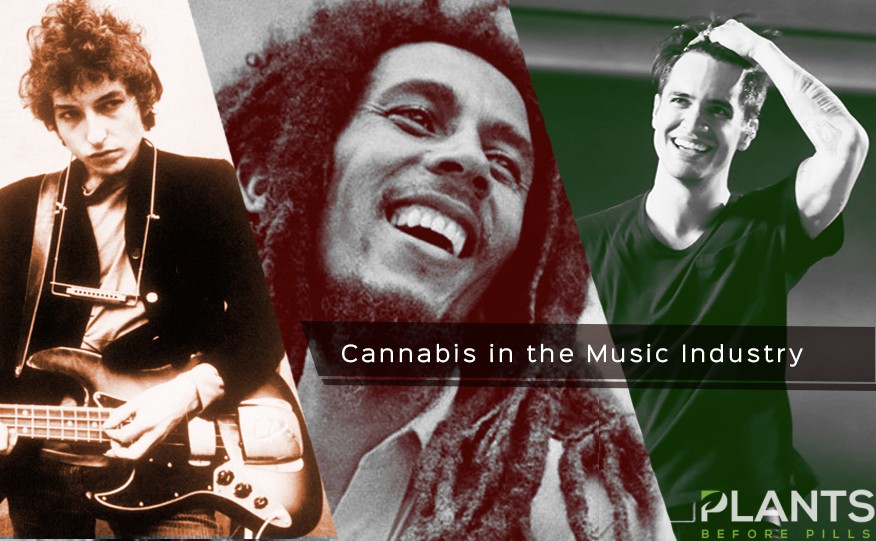 Nobel Prize in Literature Awardee Bob Dylan once sang, "Everybody must get stoned." This song is considered an anthem for weed enthusiasts all around the world. Because of this, you might be wondering how prevalent cannabis is in the music industry. Well, you are in luck because we are about to show you songs and musicians influenced by the plants. Read on!
Weed Music – Songs about Marijuana
Now, the easiest way to spot the influence of this plant in the music industry is to look at the songs that pertain to it. Here are 4 remarkable songs that made its way into cannabis enthusiasts' hearts.
Rainy Day Women #12 and 35 by Bob Dylan
This song is incorrectly credited as the origin of 420, as 12 multiplied by 35 is 420. Now that the myth has been debunked, it is clear that the song's lyrics are responsible for the rise of this myth. Its verses all end with the phrase "everybody must get stoned" earning its place in the cannabis world's hall of fame.
Whilst Dylan announced that he has never written and will never write a 'drug' song, most cannabis enthusiasts interpreted the line to be referring to the plant. After all, the artist does not consider the plant a drug and that it "just bends your mind a little," pertaining to the psychoactive effect of the herb. Meanwhile, the Nobel awardee denies that the song is pertaining to weed, but ultimately, the majority of listeners interpret it that way. The cannabis world has given it recognition as a hemp-themed song and was even included in Hempilation, a collection of covers of songs about marijuana by The Black Crowes.
Kaya by Bob Marley
Reggae is a music genre which has always been known for its pro-marijuana messages, style and advocacies. Keeping with the genre's support for the herb, Kaya certainly upholds ideals purported by Reggae songs and artists. In fact, the title of the song itself is named after a Jamaican term for the plant. If this is not proof enough to show how this song refers to weed, you are in for a treat because the lyrics are more direct in showing the effects of the plant.
On this song, Marley sings that he 'feels so high, he even touches the sky," and that he 'feels so good in his neighborhood. Referring to the euphoria and relaxation brought by cannabinoids, it can be said that the song definitely pertains to hemp. So, if you are looking for a song to listen to as you get your share of the body high from your THC-rich cannabis product, Kaya is certainly a great choice.
Smoke Break by Chance the Rapper
Of the four songs in this list, "Smoke BreaK" is the only one that uses cannabis as a way of storytelling. The lyrics tell the story in the singer's change in lifestyle when he and his partner got a child. According to him, their lives became a whirlwind of all work and having to take care of the child, that everything between them became rushed.
fThis song is notable for its use of the plant as a narrative device, as well as a metaphor for catching a break and spending downtime with a loved one. After all, don't we all deserve a break, even if it involves a smoke or not?
Legalize it by Peter Tosh
Released in 1976, this song is ahead of its time when Peter Tosh sang, "Legalize it, don't criticize it." In the song, Tosh mentions that it is "good for the flu, good for asthma, good for tuberculosis, even Numara thrombosis." This shows that even then, the medicinal benefits of cannabis with the help of cannabidiol. Well, it seems that Tosh's words were heard as medical marijuana is now legal in the majority of the United States, the whole of  Uruguay and Canada, as well as in some European countries. It is even on the way to legalization in some parts of Asia and the whole world.
In a way, this song is both an advocacy and a celebration of cannabis. It advocates the legalization of marijuana which was not achieved until a few decades after, in the 2000s. Aside from this, the song celebrates the use of the herb by a variety of people including singers, musicians, doctors, nurses, judges and lawyers. In fact, birds, ants and fowls consume it, as well. With this, legalize it is not only an anthem for supporting the legalization of weed but also of the people who use it.
Some Musicians Who Consumed Cannabis
Aside from the songs mentioned above, there are thousands upon thousands of songs that allude to the wonder plant. Because of this, you might wonder: are there really that many artists who consume cannabis? The answer is yes. Here are just some of the popular and successful musicians who regularly consumed this herb:
The Beatles
The Beatlemania took the world by storm and rightfully so. While the band was not the first to perform rock and roll, they are credited as the saviors of the music genre. Their fun and creative music style, as well as their genius, wit and charm launched them into ultimate stardom. While their songs were written largely thanks to their talent, but it is possible that hemp has a role in some of their musical productions as well. The band was properly introduced to weed during one of their tours. Who introduced them? It is no other than the equally legendary artist, Bob Dylan.
Bob Marley
Known as the King of Reggae, Bob Marley has been really immersed in the cannabis world during his time. From writing and singing songs that celebrate marijuana, this Marley had done so much for the industry. In fact, a new line of medical marijuana was named in honor of Marley. Aptly named Marley Natural, the line carries a variety of products including dried buds, cannabidiol oil and body care.
Brendon Urie
In an interview, Brendon Urie revealed that he experienced a reclusionary period in which he only wanted to stay in the comfort of his home and 'smoke weed all day.' In fact, you can search the net for videos of him smoking on stage and you will certainly find one. If you are wondering if he is allowed to do so, you can bet he is because he is a medical marijuana card holder. His card was reportedly issued for his ADHD treatment.
From CBD Oil to Joints: Living the High Life
Aside from musicians, other artists such as writers and painters can all benefit from what weed has to offer. So, whether you are an aspiring singer or you are following a different profession, you also have a lot to gain from the various medicinal and recreational properties of this plant. Check out some ways you can live the high life just like your cannabis-inspired idols.
Explore Various Products
With such products becoming more and more mainstream, it is now easier to get your hands on these goodies. You can purchase hemp oil which you can use topically or consume orally. This is easy to use, especially if you love cooking and eating, as you can simply mix in into your recipes.
Aside from tinctures, you also have the option of getting cosmetic products, weed-infused food and beverages, as well as make ups and body care items. There is a lot to explore, ensuring that your journey down this rabbit hole will be exciting!
Make it a Habit
Gone are the days when smoking hemp is considered a bad habit. Today, the only weed-related habit that is considered bad is consuming too much of it. So, if you want to make your lifestyle similar to your musical idols, you might want to incorporate weed into your daily routine. You can start by lacing your morning coffee with a hint of CBD oil, then move on to eating cannabis-infused gummies when you need a fix. If you are comfortable smoking the stuff, there is nothing preventing you from doing so – aside from state laws, of course! So, make it a point to check your state's marijuana laws.
Take Advantage of its Effects
This plant is full of medical and recreational benefits. CBD-rich products can give you the head high and stimulation you need to get through the day with boosted energy and creativity. This way, you have the power weed as you work, helping you improve your work and creative outputs. If you are looking for a relaxing experience, THC-rich items will be your go-to products as it has sedative and psychoactive effects that lets you achieve the body high you need.
Cannabis seems to be a great aid in many creative fields, including the music industry. Aside from this, it has also shown great promise in medicine, making it a truly remarkable plant. So, you might want to borrow some of this herb's powers and you just might gain the energy, creativity and motivation you need to succeed!
Cannabis and Weight Loss – What You Need to Know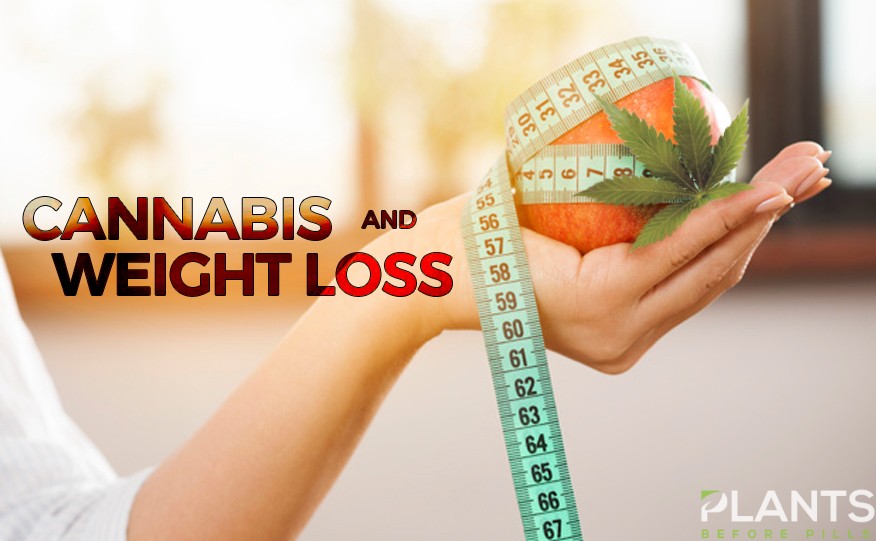 If we were to review the classic portrayal of marijuana users, it can be extracted that most of them are presented to be way thinner than the general population. In fact, it cannot be denied that using cannabis has long been associated with weight loss.
With this in mind, it is not surprising that many are wondering whether CBD, the compound found in cannabis that is currently conquering the modern market, promises the same result. Does it lead to weight loss, or does it contribute to weight gain?
If you're one among the many who are curious whether CBD could drive you towards your body goals, here is a brief summary of the latest discoveries about the relationship of CBD with body weight.
Read on.
What is CBD?
Cannabidiol, or CBD, is one of the many chemical compounds found in marijuana and hemp. Unlike THC, another compound found in the cannabis plant known to be its principal psychoactive constituent, CBD is a non-psychoactive compound. This means that consuming it won't get you the feeling of "high" associated with marijuana usage.
What Propelled the CBD Craze?
While CBD and THC share almost similar medical benefits, it is the former that is currently making waves in the global market given its non-psychoactive feature. This enables consumers to experience and enjoy the medical promises linked to cannabis without ending up in a "high" state that is usually accompanied by a high level of euphoria, slower perception of time, elevated heart rate, dehydration, or even mild visual and auditory hallucinations.
How Do You Use CBD?
Given the high demand for CBD in the global market, manufacturers have developed many possible ways on how to use the compound. Generally, there are 4 common ways to enjoy CBD. These include:
Similar to tobacco users, cannabis enthusiasts can consume CBD either by rolling a fine cannabis flower into a joint or using a vaporizer that has a cartridge containing CBD oil. Whatever the case, vaping or smoking CBD promises the quickest effects among all other options. This is because both practices allow the CBD to go directly into your bloodstream, making it quicker for the compound to reach your brain and deliver its calming effects.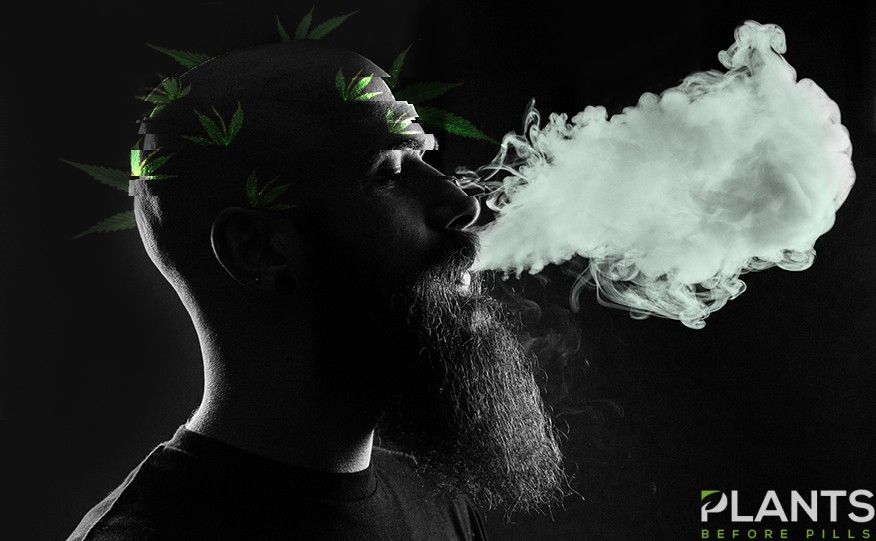 However, between the two, vaping CBD is commonly preferred over smoking cannabis. This is because the latter involve setting the joint on fire and inhaling everything that's burning, which contains carcinogens that can cause respiratory irritation. Moreover, since vaping CBD oil doesn't include the cannabis plant itself, the vapor produced comprises mostly cannabinoids, resulting to quicker and stronger effects.
If you're not a fan of vaping or smoking, you can still consume CBD and experience its therapeutic effects by turning to CBD-infused edibles. To date, there now comes a range of CBD edibles available in the market, including gummies, chocolates, brownies, to many more.
However, as opposed to vaping and smoking, taking CBD through edibles will require up to two hours for the effects to kick in. This is because eating CBD will lead the compound directly into your liver and digestive tract, resulting in the product to be partially broken down.
Generally, only about 20 to 30 per cent of CBD can be absorbed when you consume it orally through edibles.
Another option you might want to try is to experience the wonders of CBD via sublingual products. Generally, these could take on the form of tinctures, sprays, oils, or lozenges.
In this method, the user applies a few drops of the solution under the tongue and wait for the product to be absorbed.
Similar to vaping and smoking CBD, sublingually consuming cannabidiol promises users with faster results.
While some prefer to consume CBD, some also want to simply apply the compound directly to the skin. Since cannabidiol is known for its anti-inflammatory and pain-relieving properties, many tend to turn to the compound as a natural remedy for joint or muscle pain.
To date, many CBD topicals are now available for purchase, including CBD-infused lotions, balms, creams, salves, and transdermal patches.
Since the product won't enter the bloodstream, using topicals doesn't promise stronger therapeutic effects to users. However, it does offer relief from pain caused by inflammation of joints or muscles.
Marijuana and Weight Loss: How Are They Linked?
For years, the connection between marijuana usage and weight loss has been a hot topic in medical science. To date, while information about the subject remains to be inadequate, available studies have somewhat established a few important notes about it.
In 2011, for instance, a group of researchers has reviewed two representative epidemiologic surveys from the National Epidemiologic Survey on Alcohol and Related Conditions and the National Comorbidity Survey–Replication to evaluate the prevalence of obesity as a function of cannabis use. Basing on the results of the survey, which involved adults aged 18 years or older, the researchers had concluded that rates of obesity were higher among people who were not using marijuana over those who had consumed the compound at least 3 days a week.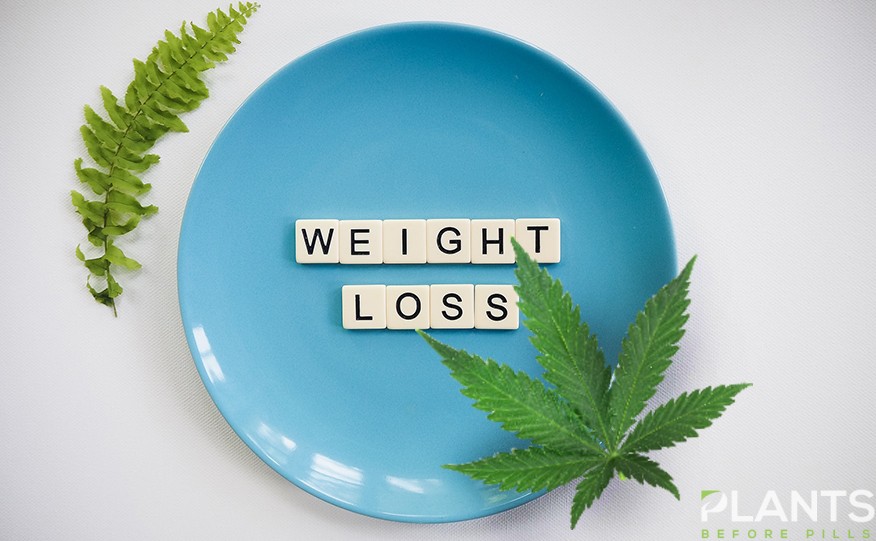 The results mirror an earlier study conducted in 2010, which aimed to examine the association between cannabis use and overweight/obesity in young adults by observing the frequency of cannabis use and body mass index (BMI) of 2566 young adults. In the said study, researchers were able to conclude that there is lower prevalence of overweight and obesity among young adults who use cannabis compared to those who don't.
The authors, however, noted that "further research is needed to examine the mechanism of this association."
CBD and Weight Loss: Weighing the Possible Connection
To date, as CBD continues its rise in popularity, many are concerned as to how it could affect a person's body weight. Since there is still little research about the correlation of marijuana with body loss, information about CBD's effect on body weight remain to be lacking as well.
However, since research on CBD's effect on the body continues to expand, some experts have a few theories on how CBD interacts with the body and result in weight loss. Among these theories include:
It promotes 'browning' of fat cells
In 2016, a study conducted by researchers from the Department of Biotechnology at Daegu University found that CBD has the ability to turn white fat (increases risk of heart disease, diabetes, etc.) into brown fat (can burn calories).
According to the study, CBD offers three major effects on fat stores in the body. These include stimulating genes and proteins involved in enhancing the breakdown of fat, increasing the number of mitochondria that results in improved ability to burn energy in the body, and minimizing the production of specific proteins involved in forming new fat cells in the body.
These discoveries had led the researchers to conclude CBD's potential as a possible agent in the treatment of obesity.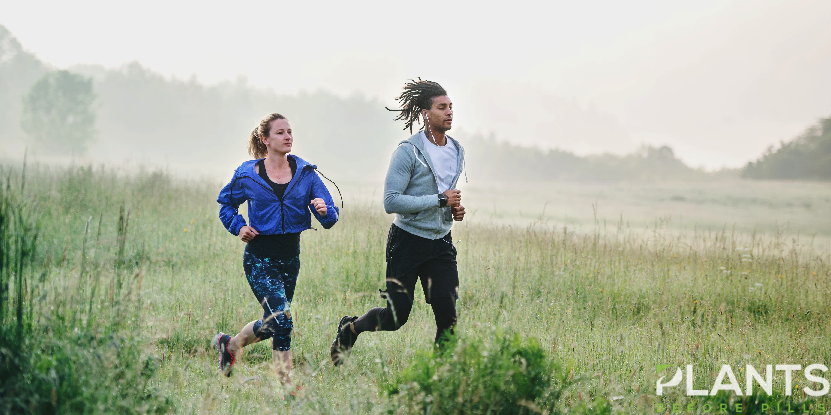 In a study involving animals conducted in 2008, researchers found that CBD has a role to play in enhancing the body's metabolism. According to researchers, this happens when CBD interacts with the CB1 and CB2 receptors residing in the brain and the digestive tract. By stimulating the said receptors, which assist in metabolising the compounds absorbed from food during the digestion process, CBD helps boost the body's metabolism, therefore promoting weight loss.
While THC is known to stimulate one's appetite, CBD is believed to do the opposite. In a 2018 study, researchers found that although CB1 receptors help activate one's hunger pangs, its antagonist receptors help in blocking it.
Since CBD has the ability to stimulate other molecules, including those that are considered to be CB1 receptor agonists, researchers believe that this could help prevent people from experiencing frequent hunger pangs that may lead to overeating.
The Bottom Line
To date, as CBD continues to emerge as a multi-billion industry, many are wondering what possible perks and advantages can still be extracted from the compound. Sure, while there remain to be tons of unanswered questions engulfing the product, various preliminary studies that lay down CBD's medical and therapeutic promises open a world of possibilities.
Be sure to talk to your doctor to know more about the possible effects of CBD usage.
4 Cannabis-Related New Year's Resolutions to Add to Your List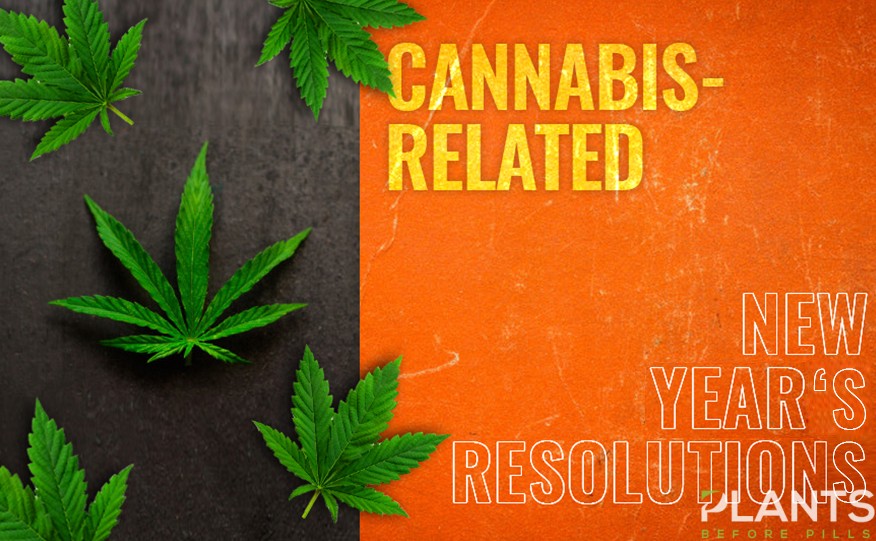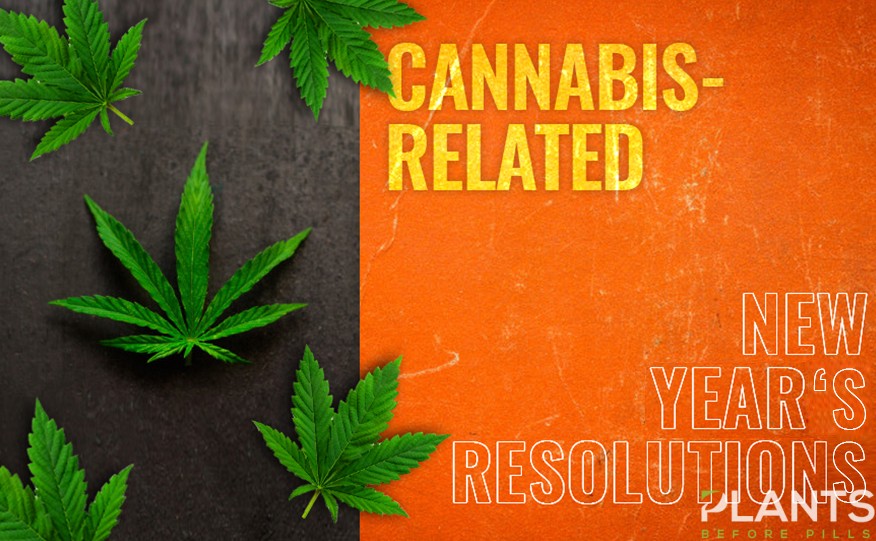 Most people are taking the New Year as an opportunity to restart their journey to self-improvement. Some are starting 2020 with a freshly cleaned home, while some are taking a more positive perspective. Whatever they do for developing themselves as the year starts, they are surely doing so with a list of New Year's resolutions. 
Cannabis and New Year's Resolutions
For consumers of cannabis like you, resolutions will not be complete without items related to the plant. Not sure what to what on your list? Check out the ideas below. 
Use 
CBD Products
 in Your Skin Care Rituals
There are many kinds of cannabis users. Some are more inclined to purchase and use pre-rolls, while there are others who like consuming the plant and its cannabinoids while satisfying their taste buds. If you are the type who has not tried any kind of marijuana-infused skincare, then adding CBD skincare products should be on your list. 
Before adding this in your nightly ritual, you should know that there are hundreds, if not thousands, of products to choose from. From various topicals such as creams and balms to different high-quality brands that produce such items, picking the right choices can be overwhelming. So, make sure to do your research in order to find the best products for your skin. 
Up Your Pamper Routine with 
Cannabis Products
While your skincare ritual can be considered a form of pampering yourself, there are other ways to use cannabis for your leisure. You can soak in a hot bath complete with cannabinoid-infused bath bombs. You also have the option to massage your sore muscles using CBD ointment or lotions. 
If your preferred type of recreation is eating, you can definitely indulge in edibles and drinkables. Go to your nearest dispensary and get luscious cannabis chocolates or gummies. Perhaps you can score milk products steeped with the plant. Just make sure to burn off the calories in the next days! 
Learn to Cook 
with Cannabis and CBD
Now, foodies may be good at eating, but whipping up a dish of your own can be more fulfilling. A food and marijuana enthusiast such as yourself can have a great time cooking your own cannabis-infused meals. From using the leaves to make pesto to replacing cooking oil with CBD oil, you can definitely add the plant in your list of kitchen must-haves. 
Entertaining friends or hosting a get-together soon? Learn how to make cannabidiol-infused drinks for your guests. CBD oil is a great addition to any cocktail. Think of it as an alternative to liquor bitters. You can add the product to enhance the taste and effects of your drinks.  
Discover New Experiences with CBD
Instead of staying at home while enjoying your cannabidiol-rich products, you might want to explore new venues in which you can consume the cannabinoid with fellow enthusiasts. Now that the plant is legal in many states, there are establishments that allow consumption within their premises. 
One of these is LA's very first cannabis café, the Lowell Cafe. You can bring your own items or purchase from the menu available inside the establishment. In fact, you can expect superb meals from this place especially as the menu was curated by a leading cannabis chef in the city. 
Aside from a café, you can visit restaurants that offer infused dishes and drinks, giving a twist to your regular restaurant-hopping habit.  
Now that you know what plant-related New Year's resolutions you can add to your New Year's list, you can start 2020 in a more positive and productive light. Whether you like to consume alone or with some friends, this list can definitely help you enjoy cannabis and cannabinoids in a way that improves yourself and life this year.  
The Potentials of Medical Marijuana and CBD in Treating PCOS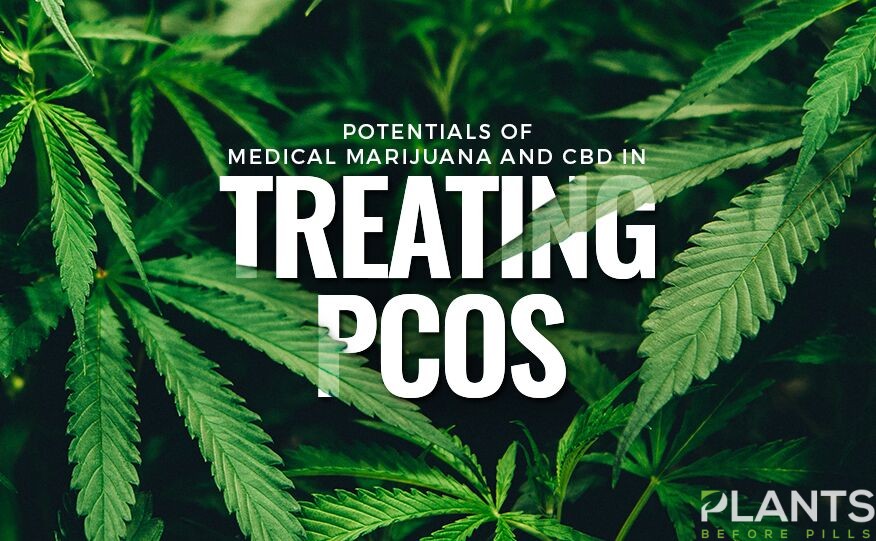 In the past years, marijuana has taken the medical community storm as many studies were conducted evaluating the potential of the plant to treat various health issues. In fact, many states in the United States only grant medical marijuana cards to individuals that have at least one of the qualifying conditions listed in their marijuana laws and policies.
With marijuana laws acknowledging the potentials of cannabis as a treatment or medical aid for treatments of various debilitating conditions and symptoms, you might be curious as to what other conditions it can address. If you are a person suffering from polycystic ovary syndrome (PCOS), you will be glad to know that cannabis has the potential to address some of its causes and symptoms.
Now, this is in no way saying that cannabis can heal PCOS. In fact, medical professionals say that there is no cure for this condition. The only way to address it is to manage the symptoms. Here's what you need to know about this syndrome and how marijuana can potentially help treat it.
What exactly is PCOS?
As the name implies, a person that has this condition has multiple cysts or fluid-filled sacs in the ovary or ovaries. An imbalance of reproductive hormones causes this. Hormones that are involved in these cases are androgen and insulin. According to studies, individuals with this syndrome have high levels of androgens or the so-called male hormones.
Patients also exhibit high levels of insulin, which causes the body to create more androgens. Keep in mind that many individuals with PCOS have insulin resistance, a condition that requires the body more insulin in order to breakdown sugar. This means that these people need more insulin in their bodies in order to have normal blood sugar levels. Insulin resistance runs in the family.
PCOS is characterized by a variety of symptoms. Check out some of the most common symptoms of this condition:
Irregular and painful menstruation
Hirsutism or the occurrence of hair on parts where men usually have hair such as the face, chin and chest
Acne outbreaks
Weight gain
Fatigue
Hair loss
Dark patches of skin such as the groin, underneath breasts and neck creases
Skin tags or excess skin especially in the armpit and next areas
As mentioned, this syndrome cannot be cured. However, when left untreated, PCOS can have adverse effects. This includes the following:
Increased insulin levels
Cardiovascular problems
Sleep issues
Effects on mental health
Issues with the endometrium such as endometrial cancer
Common PCOS Treatments
This is why the best way to address this condition is to treat it is by managing the symptoms. It can be done by:
Hormonal birth control – This includes pills, patches, shots, vaginal rings and hormone intrauterine devices (IUDs). These are taken to make menstruation more regular, decrease risks of endometrial cancer and reduce instances of acne and extra hair
Anti-androgen – A cause of PCOS is increased androgen levels. Because of this, taking anti-androgen medications can combat the effects of androgen. In turn, this will fight symptoms such as hair loss, excessive hair growth, and acne. Keep in mind that this is not an FDA-approved treatment for this syndrome.
Home remedies – Instead of taking medications, many people opt to do it naturally and at home. This is done through proper diet and exercise.
How Medical Marijuana and CBD can Aid PCOS Treatments
Now that you know what exactly this condition is, what causes it and how it is treated, you might be curious as to how it can be treated using cannabis and cannabinoids. According to a study published in the Journal of Ovarian Research, the endocannabinoid system may have close involvement with the progression of PCOS.
Here is a more in-depth discussion of the potentials of medical marijuana in treating PCOS:
As mentioned, this syndrome is caused by an imbalance of two hormones. One of these is insulin, the hormone essential to transforming glucose into energy. If you remember, women with high levels of insulin, as well as those with higher weights are more prone to developing this condition. These two issues are connected with the body's processing of glucose or sugars into energy.
The research cited above emphasized that the endocannabinoid system is directly involved in energy homeostasis or the balancing of food intake (also called energy inflow) and energy expenditure (also called energy outflow). Research shows that the endocannabinoid system is essential in signaling the need for food intake. It also interacts with the part of the brain in charge of rewards.
This means that the body's internal cannabinoid system can help regulate food intake by telling the body to consume food when needed and to stop energy inflow when unnecessary. Because of this property, cannabinoids such as CBD is used to prevent diabetes.
This can greatly help individuals who are struggling with PCOS and its symptoms, especially high insulin levels due to excessive food intake and obesity. Such potentials do not only address insulin levels, but also androgen levels. Remember that the body creates more androgens if it has higher levels of insulin.
One thing you should know about PCOS is that chronic low-grade inflammation contributes to the development of the medical condition. This is often caused by a dietary trigger such as glucose. Glucose causes oxidative stress, which leads to inflammation.
Once again, it is important to mention that glucose levels in the blood are regulated by insulin and when there is an excess of this hormone, the body creates androgens. The thing is, hyperandrogenism may be the cause of chronic low-grade inflammation. Now, this definitely makes it apparent why PCOS cannot be cured given the scientific developments currently available.
If you want to address inflammation, cannabis is a great option. This plant and its cannabinoids are known to be effective anti-inflammation substances. This is because the endocannabinoid system has receptors found in the immune system, which is in charge of protecting the body against diseases through various means including inflammatory responses. Intaking CBD capsules, oil, and other CBD products can help minimize inflammations.
Other Advantages of Using Cannabis Products for PCOS
Aside from addressing the major causes of this syndrome, cannabis, and its chemical compounds can also help manage its symptoms. Here are just some ways medical marijuana can do so:
Acne Control – We have discussed that the plant has regulating properties. CBD is known to exhibit effectiveness in this area. This is why CBD-rich hemp oil for skin is becoming more and more popular. Using topicals can help minimize the occurrence of excessive oil, which contributes to acne attacks. The best thing about these CBD products is that they can moisturize your skin when needed.
Pain Management – Studies show that cannabis and cannabinoids are a safer option for pain management than opioids. In fact, many people preach CBD oil benefits for pain, which is backed by research. This is because cannabinoids directly target the part of the brain in charge of pain and pleasure, thus, relieving discomfort and even chronic pain.
Anxiety and Depression Treatment – According to sources, many people who suffer from PCOS tend to have other hormonal imbalance issues such as those that affect mental health. This includes anxiety and depression, making it harder for them to cope with the symptoms. Depression and anxiety are listed among the qualifying condition for medical marijuana because of its mood-enhancing and stress-relieving property.
Energy Boost – In addressing symptoms at home, doctors recommend regular exercise for weight loss and regulation of sugar levels. However, the drive to exercise can be affected by fatigue. If you feel too fatigued to exercise, you can try consuming CBD. It has energy-boosting properties that can help supply you with the strength you need to do short physical activities. Remember, even a few minutes of exercise can help manage PCOS symptoms.
Just One Thing…
Before you go and try cannabis products to treat your PCOS, make it a point to run it by your doctor first. Just like any other doctor-approved home remedies you take, you want to make sure that you get valuable advice from a medical professional. This is important, especially if you are taking medications to treat the condition.
Remember, there are substances, food, and drugs that have adverse reactions when they interact in your system. For example, fruit as healthy as grapefruit can lessen the effect of cholesterol medications. Similarly, spinach and kale can counteract the effectiveness of anticoagulants.
To make sure that treating your PCOS using medical marijuana and its cannabinoid will be safe, consulting your doctor is the best way to go. You might even get tips and tricks to make your consumption a lot more effective.
The Bottom Line
Individuals who have PCOS may currently not have options to completely cure it, but with the right treatment aids, you can reduce and manage its symptoms. If you are planning to use cannabis and cannabinoids to treat this condition, you can definitely do so after consulting with your doctor.