'Everybody Must Get Stoned': Weed in the Music Industry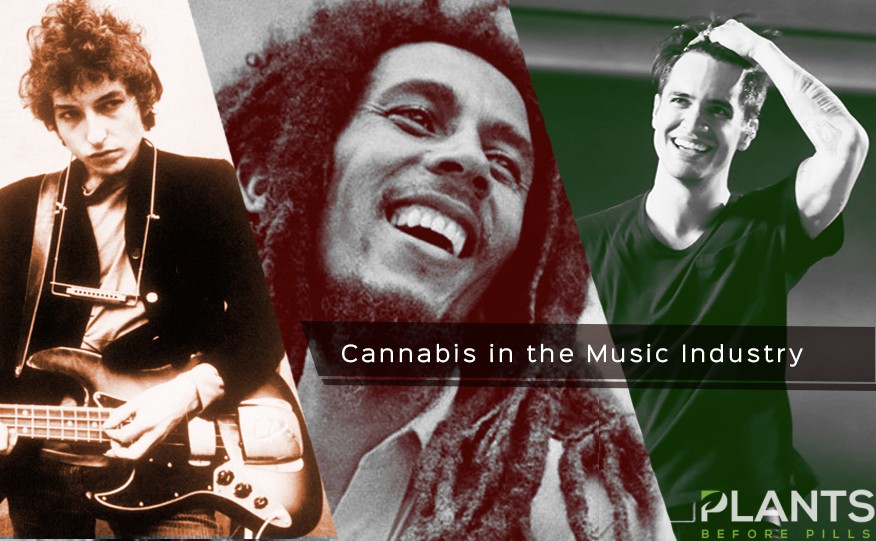 Nobel Prize in Literature Awardee Bob Dylan once sang, "Everybody must get stoned." This song is considered an anthem for weed enthusiasts all around the world. Because of this, you might be wondering how prevalent cannabis is in the music industry. Well, you are in luck because we are about to show you songs and musicians influenced by the plants. Read on!
Weed Music – Songs about Marijuana
Now, the easiest way to spot the influence of this plant in the music industry is to look at the songs that pertain to it. Here are 4 remarkable songs that made its way into cannabis enthusiasts' hearts.
Rainy Day Women #12 and 35 by Bob Dylan
This song is incorrectly credited as the origin of 420, as 12 multiplied by 35 is 420. Now that the myth has been debunked, it is clear that the song's lyrics are responsible for the rise of this myth. Its verses all end with the phrase "everybody must get stoned" earning its place in the cannabis world's hall of fame.
Whilst Dylan announced that he has never written and will never write a 'drug' song, most cannabis enthusiasts interpreted the line to be referring to the plant. After all, the artist does not consider the plant a drug and that it "just bends your mind a little," pertaining to the psychoactive effect of the herb. Meanwhile, the Nobel awardee denies that the song is pertaining to weed, but ultimately, the majority of listeners interpret it that way. The cannabis world has given it recognition as a hemp-themed song and was even included in Hempilation, a collection of covers of songs about marijuana by The Black Crowes.
Kaya by Bob Marley
Reggae is a music genre which has always been known for its pro-marijuana messages, style and advocacies. Keeping with the genre's support for the herb, Kaya certainly upholds ideals purported by Reggae songs and artists. In fact, the title of the song itself is named after a Jamaican term for the plant. If this is not proof enough to show how this song refers to weed, you are in for a treat because the lyrics are more direct in showing the effects of the plant.
On this song, Marley sings that he 'feels so high, he even touches the sky," and that he 'feels so good in his neighborhood. Referring to the euphoria and relaxation brought by cannabinoids, it can be said that the song definitely pertains to hemp. So, if you are looking for a song to listen to as you get your share of the body high from your THC-rich cannabis product, Kaya is certainly a great choice.
Smoke Break by Chance the Rapper
Of the four songs in this list, "Smoke BreaK" is the only one that uses cannabis as a way of storytelling. The lyrics tell the story in the singer's change in lifestyle when he and his partner got a child. According to him, their lives became a whirlwind of all work and having to take care of the child, that everything between them became rushed.
fThis song is notable for its use of the plant as a narrative device, as well as a metaphor for catching a break and spending downtime with a loved one. After all, don't we all deserve a break, even if it involves a smoke or not?
Legalize it by Peter Tosh
Released in 1976, this song is ahead of its time when Peter Tosh sang, "Legalize it, don't criticize it." In the song, Tosh mentions that it is "good for the flu, good for asthma, good for tuberculosis, even Numara thrombosis." This shows that even then, the medicinal benefits of cannabis with the help of cannabidiol. Well, it seems that Tosh's words were heard as medical marijuana is now legal in the majority of the United States, the whole of  Uruguay and Canada, as well as in some European countries. It is even on the way to legalization in some parts of Asia and the whole world.
In a way, this song is both an advocacy and a celebration of cannabis. It advocates the legalization of marijuana which was not achieved until a few decades after, in the 2000s. Aside from this, the song celebrates the use of the herb by a variety of people including singers, musicians, doctors, nurses, judges and lawyers. In fact, birds, ants and fowls consume it, as well. With this, legalize it is not only an anthem for supporting the legalization of weed but also of the people who use it.
Some Musicians Who Consumed Cannabis
Aside from the songs mentioned above, there are thousands upon thousands of songs that allude to the wonder plant. Because of this, you might wonder: are there really that many artists who consume cannabis? The answer is yes. Here are just some of the popular and successful musicians who regularly consumed this herb:
The Beatles
The Beatlemania took the world by storm and rightfully so. While the band was not the first to perform rock and roll, they are credited as the saviors of the music genre. Their fun and creative music style, as well as their genius, wit and charm launched them into ultimate stardom. While their songs were written largely thanks to their talent, but it is possible that hemp has a role in some of their musical productions as well. The band was properly introduced to weed during one of their tours. Who introduced them? It is no other than the equally legendary artist, Bob Dylan.
Bob Marley
Known as the King of Reggae, Bob Marley has been really immersed in the cannabis world during his time. From writing and singing songs that celebrate marijuana, this Marley had done so much for the industry. In fact, a new line of medical marijuana was named in honor of Marley. Aptly named Marley Natural, the line carries a variety of products including dried buds, cannabidiol oil and body care.
Brendon Urie
In an interview, Brendon Urie revealed that he experienced a reclusionary period in which he only wanted to stay in the comfort of his home and 'smoke weed all day.' In fact, you can search the net for videos of him smoking on stage and you will certainly find one. If you are wondering if he is allowed to do so, you can bet he is because he is a medical marijuana card holder. His card was reportedly issued for his ADHD treatment.
From CBD Oil to Joints: Living the High Life
Aside from musicians, other artists such as writers and painters can all benefit from what weed has to offer. So, whether you are an aspiring singer or you are following a different profession, you also have a lot to gain from the various medicinal and recreational properties of this plant. Check out some ways you can live the high life just like your cannabis-inspired idols.
Explore Various Products
With such products becoming more and more mainstream, it is now easier to get your hands on these goodies. You can purchase hemp oil which you can use topically or consume orally. This is easy to use, especially if you love cooking and eating, as you can simply mix in into your recipes.
Aside from tinctures, you also have the option of getting cosmetic products, weed-infused food and beverages, as well as make ups and body care items. There is a lot to explore, ensuring that your journey down this rabbit hole will be exciting!
Make it a Habit
Gone are the days when smoking hemp is considered a bad habit. Today, the only weed-related habit that is considered bad is consuming too much of it. So, if you want to make your lifestyle similar to your musical idols, you might want to incorporate weed into your daily routine. You can start by lacing your morning coffee with a hint of CBD oil, then move on to eating cannabis-infused gummies when you need a fix. If you are comfortable smoking the stuff, there is nothing preventing you from doing so – aside from state laws, of course! So, make it a point to check your state's marijuana laws.
Take Advantage of its Effects
This plant is full of medical and recreational benefits. CBD-rich products can give you the head high and stimulation you need to get through the day with boosted energy and creativity. This way, you have the power weed as you work, helping you improve your work and creative outputs. If you are looking for a relaxing experience, THC-rich items will be your go-to products as it has sedative and psychoactive effects that lets you achieve the body high you need.
Cannabis seems to be a great aid in many creative fields, including the music industry. Aside from this, it has also shown great promise in medicine, making it a truly remarkable plant. So, you might want to borrow some of this herb's powers and you just might gain the energy, creativity and motivation you need to succeed!
PH Search Avatar image CBD Recipe: Sparkling Rose Elixir Mocktail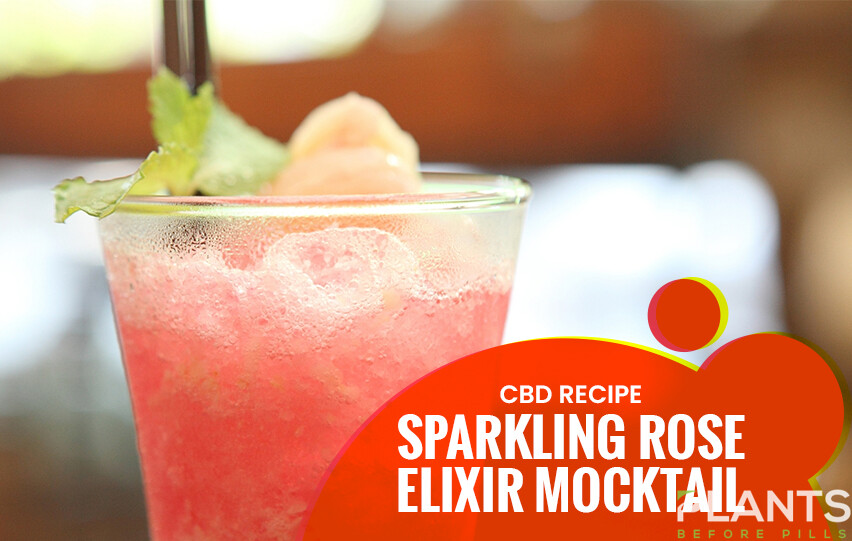 This nice, refreshing mocktail is the perfect drink after a long and stressful day. Being infused with CBD, it'll certainly help in soothing your frayed nerves, Watch this video to find out how to make this healthy and fun drink!
Cooking with CBD Oil: 3 Recipes You Can Make on 4/20 & Every Day
Want to explore ways on how to better enjoy the health benefits of CBD oil? You can work it into some easy-to-make healthy dishes. Watch this video to know how.
Best CBD-Infused Products in the Market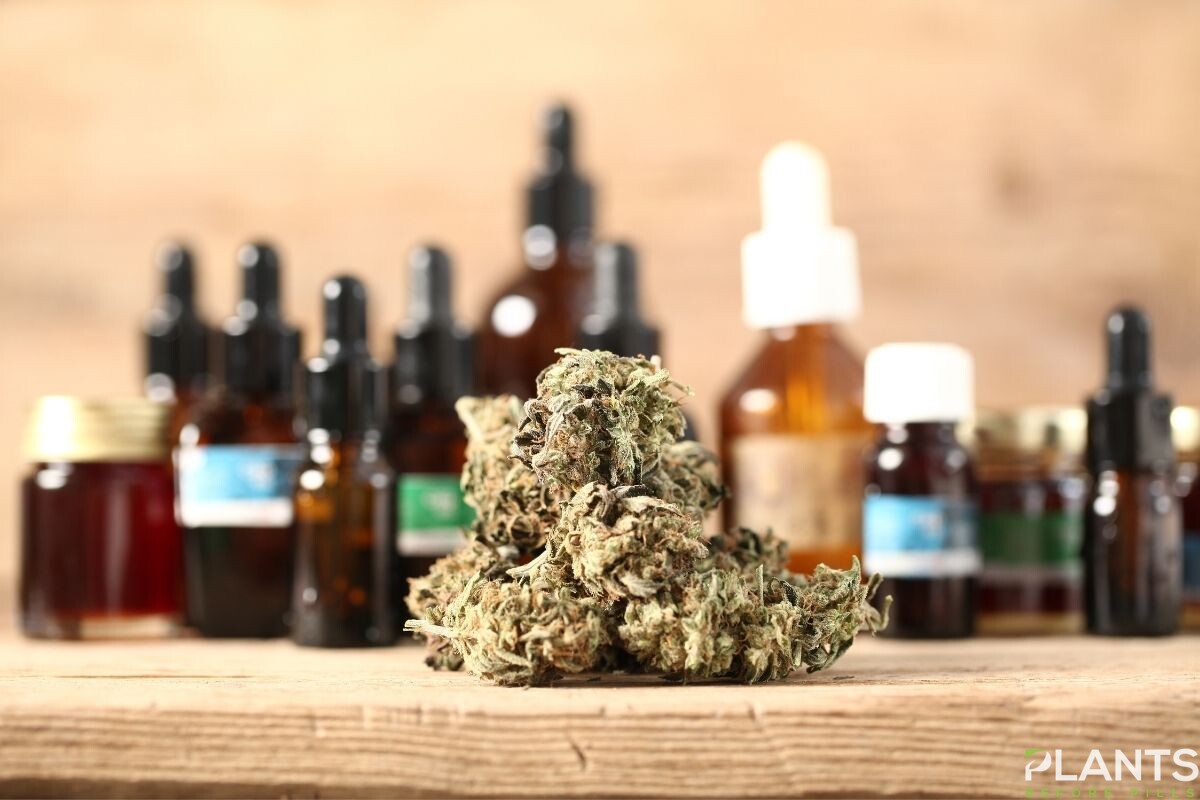 Cannabidiol, or CBD as it's more commonly called, is a non-psychoactive cannabinoid that you've probably seen, well, everywhere. CBD goods are becoming increasingly common in today's generation. When experts learn more about the possible benefits of CBD, more companies are incorporating it into their products. CBD is a common natural medicine that can be used to treat a variety of ailments.
CBD can be helpful for pain relief, epilepsy, and other conditions, according to growing research. As a result, there are a plethora of CBD items on the market. However, it is essential that people only use CBD goods that are safe and of good quality. Listed are some of the best CBD-infused products you may wish to try.
Sunday Scaries CBD gummies
Charlotte's Web CBD oil
Social Rest CBD Body Lotion
Pure Craft CBDs Nano CBD Water-Soluble
Well & Glow Rejuvenating CBD Oil by Switch 2 Pure
Sunday Scaries CBD Gummies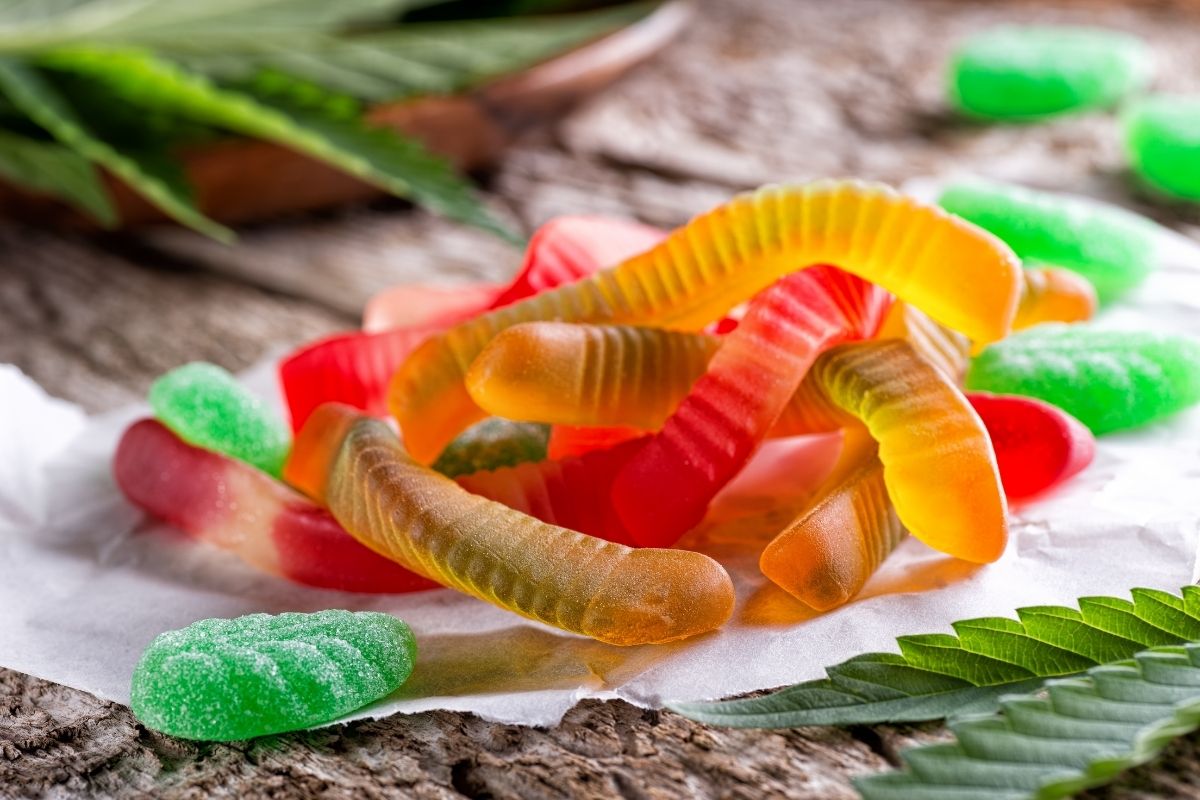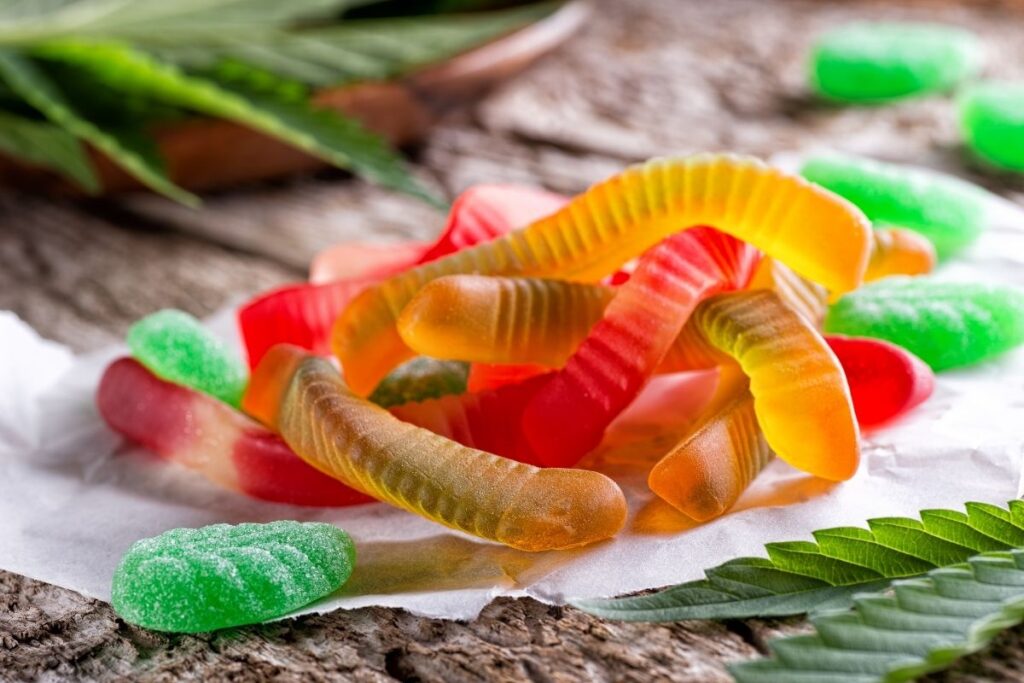 Sunday Scaries CBD gummies contain broad-spectrum CBD. It includes all of the cannabis plant's compounds except THC. Some materials, however, may contain trace amounts of THC.
Vitamins B12 and D3 are both presents in the gummies. People can also choose between gelatin-based and vegan gummies. Each piece has 10 mg of CBD. As required, the company recommends taking two or three gummies.
Charlotte's Web CBD Oil
It is a full-spectrum hemp extract formulation. Since it is a broad range, it includes many of the other metabolites, terpenes, and oils found in the hemp plant, including up to 0.3 percent THC. The manufacturer argues that their CBD oil is intended to help people stay relaxed, focused, and get a good night's sleep. It is also effective in the recovery of exercise-induced inflammation, according to the researchers.
The oils come in a range of concentrations, from 210 milligrams (mg) to 1,800 milligrams (mg) per 30-milliliter glass. Lemon twist, mint cookie, orange blossom, and olive oil are the four CBD oil flavors.
Social Rest CBD Body Lotion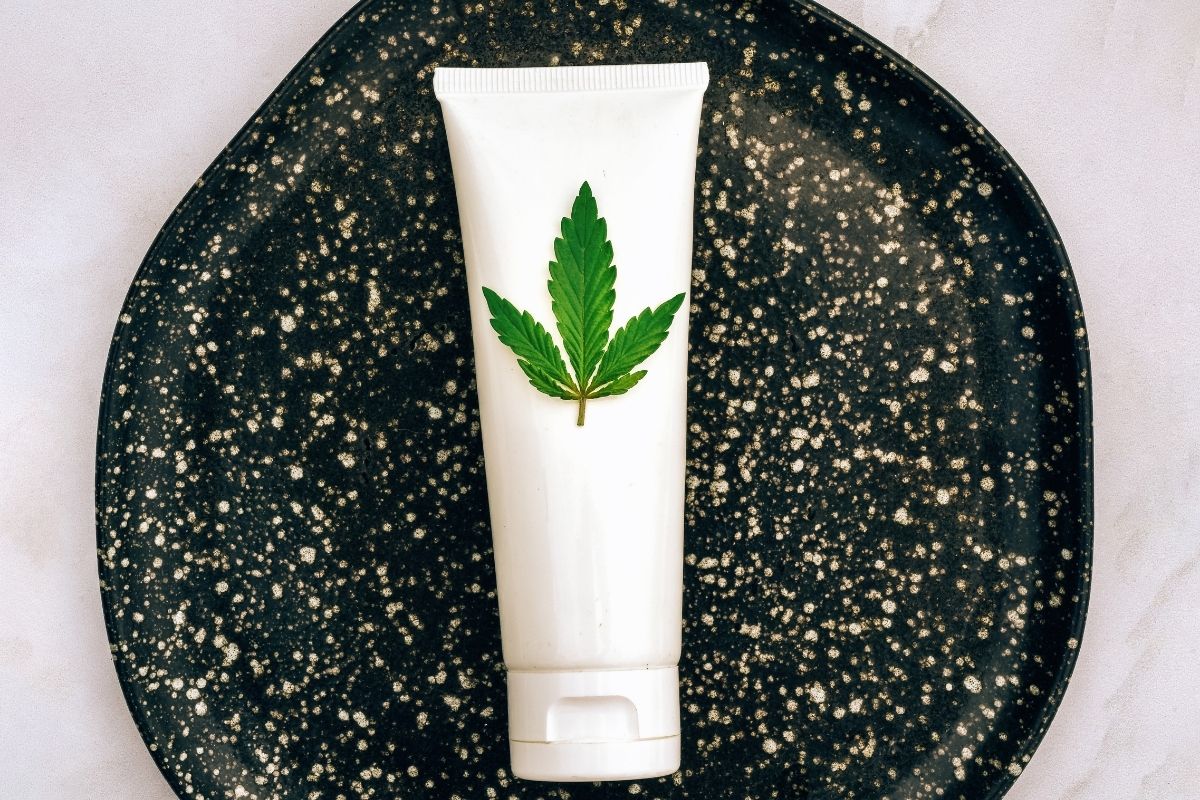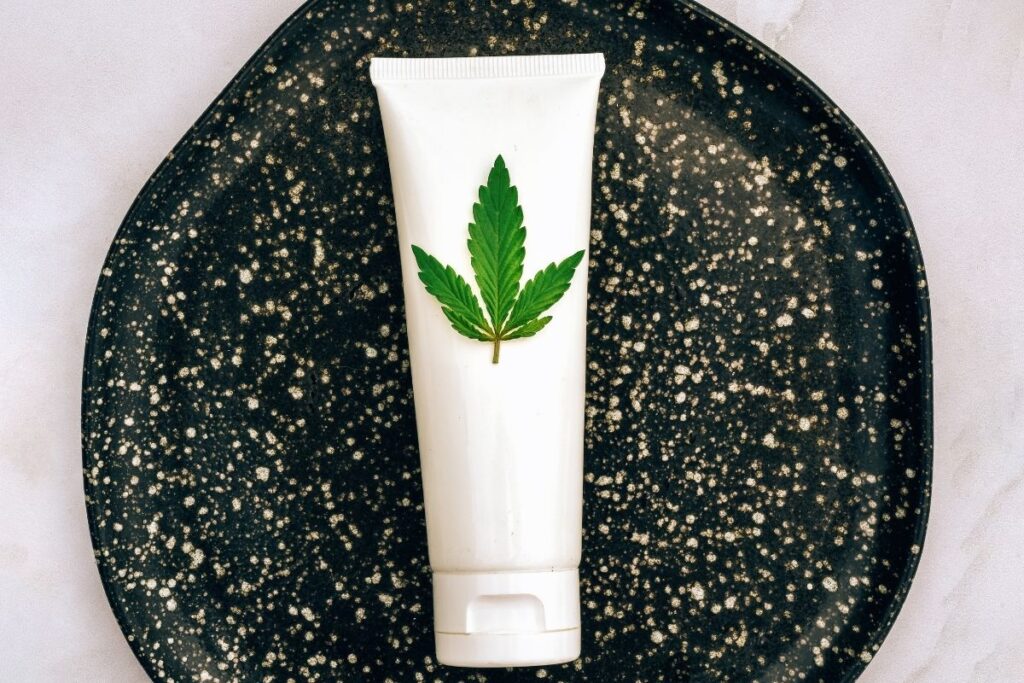 To have a soothing feeling, this body lotion contains 300 mg of CBD and essential oils like chamomile and bergamot. The lotion is also non-greasy, non-sticky, and fast-absorbing, according to the manufacturer. Magnesium, arnica, shea butter, coconut oil, and argan oil are all used in the CBD body lotion.
Pure Craft CBDs Nano CBD Water-Soluble
It's one of the most easily absorbed CBD tinctures available. Melatonin has been applied and Nano-Optimized with the same absorption efficiency. If you've ever taken melatonin, you've probably noticed that it takes a long time to start working because of lagging absorption. Because of this inefficient consumption, you can wake up groggy or even touch the snooze button.
Pure Craft CBD's patented blend makes an excellent product that promotes a restful, peaceful good rest, allowing you to wake up feeling rejuvenated and prepared to take on the day.
Well & Glow Rejuvenating CBD Oil by Switch 2 Pure
Well & Glow is a full-spectrum revitalization oil that smells effervescent and shiny. Its active and luxurious ingredients help skin look refreshed and regenerated safely and beneficially.
Takeaway
Since CBD can have several possible effects, including pain and anxiety relief, people are trying various CBD or CBD-infused products. With too many options, consumers must select items that are both healthy and of good quality. As a consequence, choosing goods that have undergone third-party monitoring is important. Before using any CBD infused-product, it's also a good idea to consult with a doctor.