Hot Products: 20 CBD Oils for Anxiety (July 2020 Round-Up)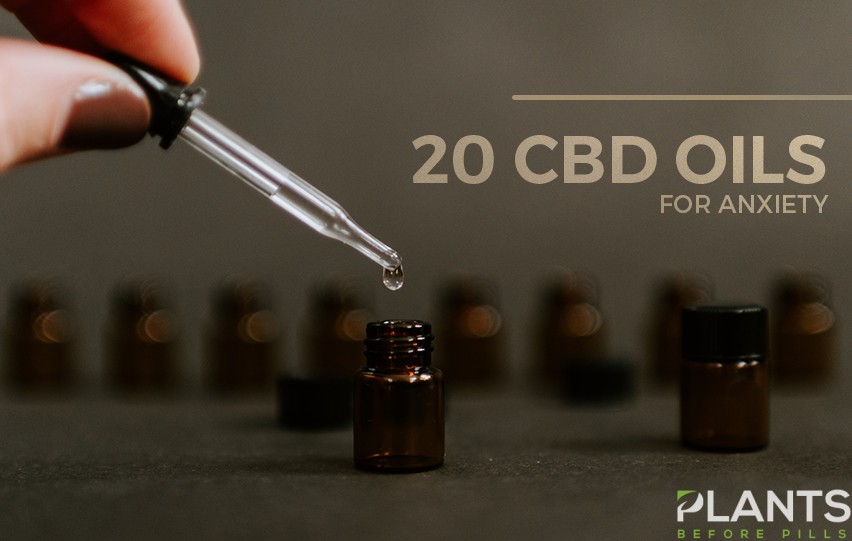 As the cannabidiol (CBD) craze spreads like wildfire in 2019, the trend continues to spike, with many brands entering the market. From oils to edibles, topical, and supplements, anything branded with CBD seems to be driving sales.
The abundance of choices basically opened more doors for consumers to discover brands and products that provide high-quality results. From easing muscle pain, fatigue, joint pain, to treating mental disorders like anxiety and depression, CBD seems to be the way for natural healing.
Some of the best CBD oils for anxiety use high-quality hemp, reassuring potency, GMO-free, and very low traces of Tetrahydrocannabinol (THC). Here are some of the hottest CBD oils that you can buy today (in no particular order). 
1. FabCBD Oil
FabCBD is one of the CBD brands that remain significant in the market because of the lab-tested, safe, and fairly priced products. Its flagship CBD oil product is derived from non-GMO hemp, consisting of five flavors to meet customer preferences and satisfaction.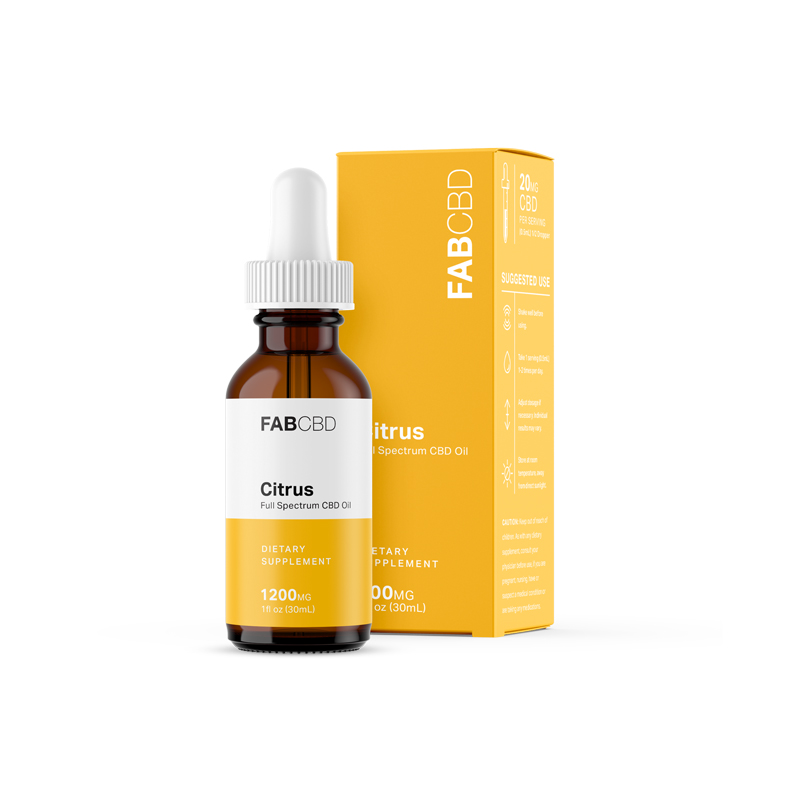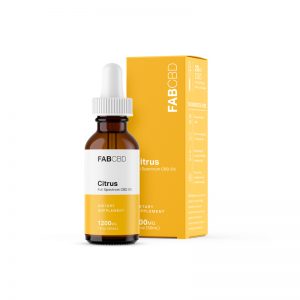 The hemp source came from Colorado, characterized by full-spectrum cannabinoid blend, with no traces of gluten and is CO2-extracted. The hemp is organically grown and contains 0.3% THC. The price starts at $0.08 to $0.17 per mg.
2. Verna Natural Oil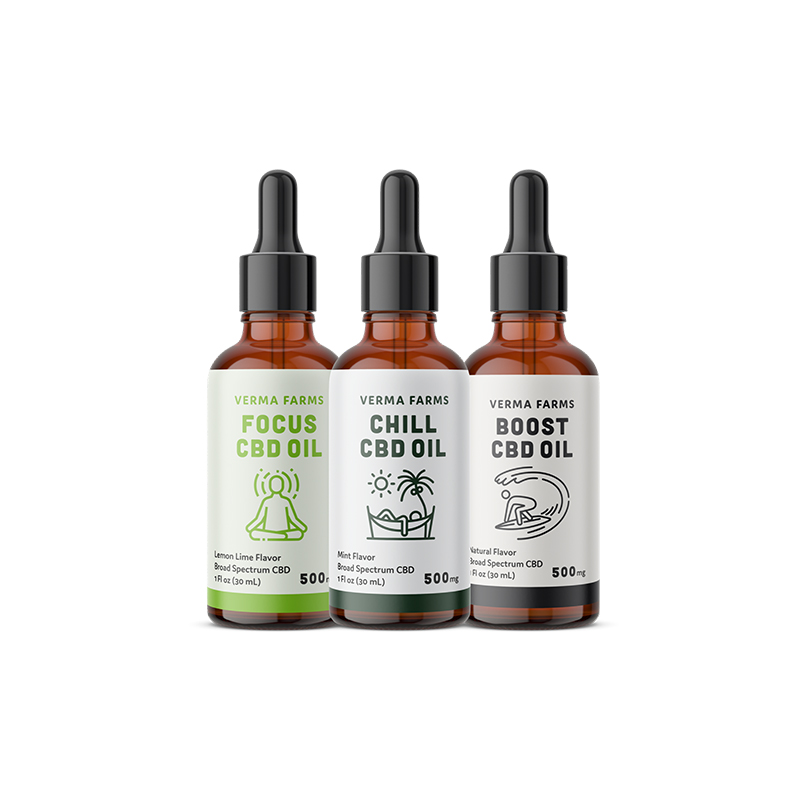 Taste and quality-wise, Verna Farms Focus Oil definitely hits the sweet spot. One of the best tasting CBD oils in the market, the Natural Oil is an all-natural, organic, and American-made product, inspired by the islands of Hawaii.  
The brand crafts three major oils, which gear towards the distinct needs of consumers. From getting a relaxed mindset to providing energy and getting a good night's rest, the oils are proven effective. The best part is, hemp source is pesticide-free, containing no THC.
3. Cheef Botanicals CBD Oil
The oil suited for individuals experiencing anxiety and depression, Cheef Botanicals CBD Oil is considered one of the most reliable products in the market. It is organic, non-GMO, dairy-free, and gluten-free, perfect for vegan lifestyle.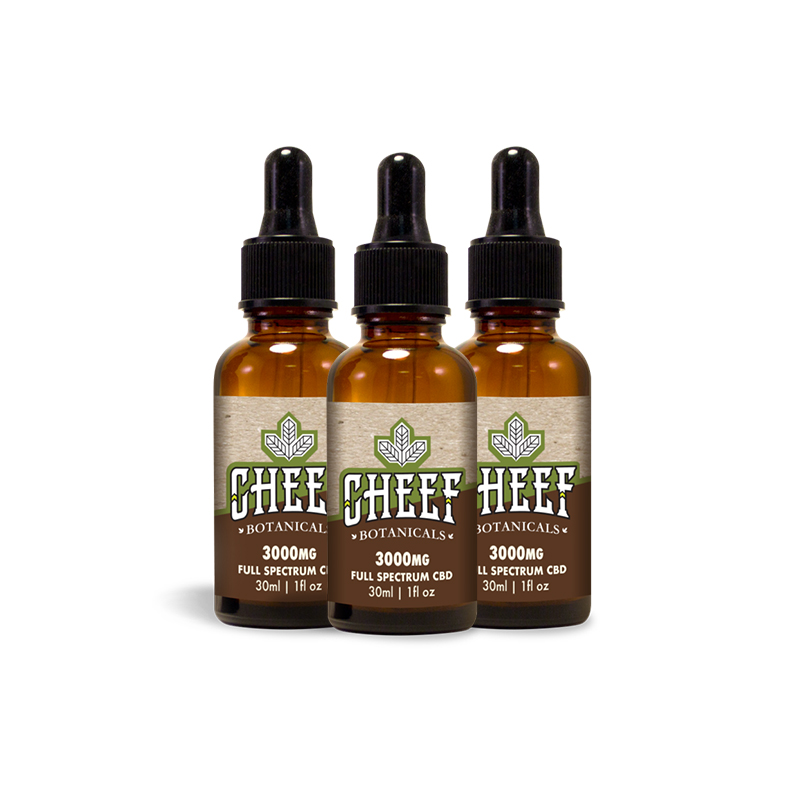 All Cheef Botanicals products are created in an in-house chemical lab with over 25 years of experience in organic food supplement and wellness products. The brand partners with a large band of Colorado-based hemp growers, ensuring the all-organic practices and consistency of extracts.
This CBD oil is unflavored and with no traces of THC.
4. Kanibi Full Spectrum CBD Oil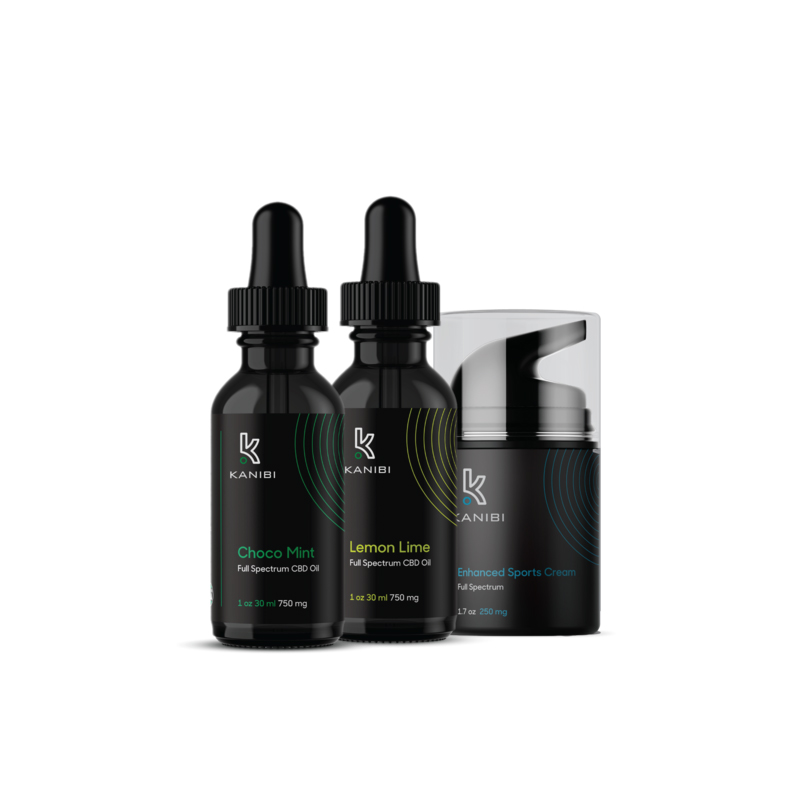 The Utah-based company that's making waves in the CBD market is Kanibi. Offering full spectrum cannabidiol oil, the brand offers cutting-edge soothing results, designed for individuals with anxiety disorder. The oil contains minimal THC content of 0.3% threshold.
Kanibi takes pride in the 100% organic US-grown hemp, lab-tested to ensure potency and safety. The oil provides an entourage effect, which also benefits arthritis sufferers. The CBD ingredient of the product complements other cannabinoids of the hemp plant, providing a desirable effect.
5. Joy Organics
The go-to brand for excellent broad-spectrum cannabidiol oil is Joy Organics. Made from Colorado-grown, organic hemp, the oil provides maximum ease for people suffering from chronic pain, insomnia, and mental disorders like anxiety.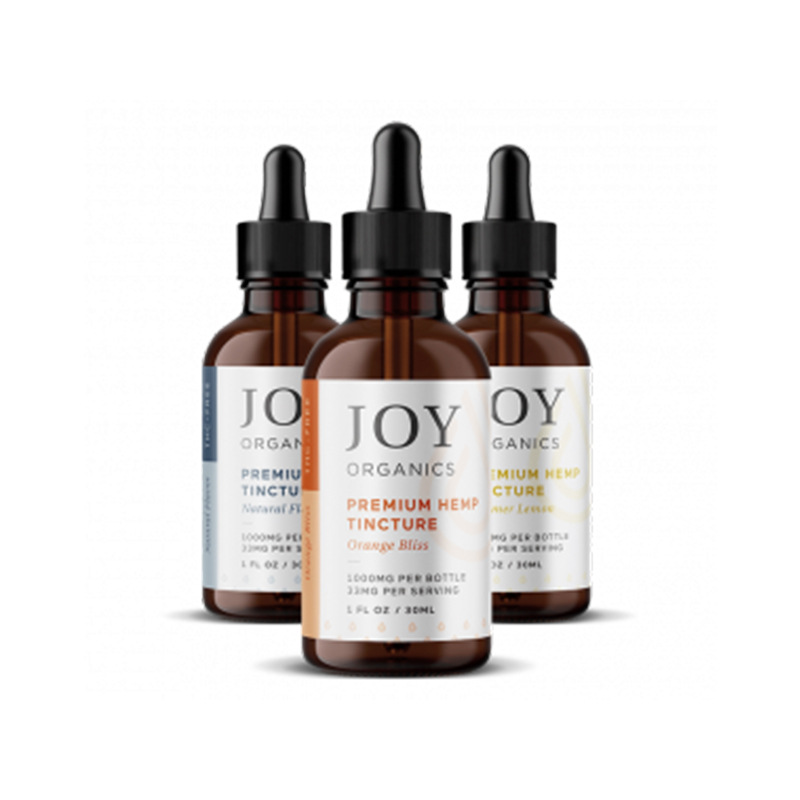 The premium-grade, unflavored oil is free from THC, a result of the unique purification process. A third-party laboratory tests all Joy Organics' products to ensure high-quality effect, potency, and absence of other contaminants.
The flavors available for the CBD oil include Tranquil Mint, Natural, Summer Lemon, and Orange Bliss. The brand offers a 30-day full refund guarantee for all its products.
6. NuLeaf Naturals
Specializing in sustainable farming practices, NuLeaf Naturals offer full-spectrum oils best for coffee, food, and post-workout shakes. The brand cultivates hemp from Colorado-licensed farmers with organic practices to grow the hemp plant.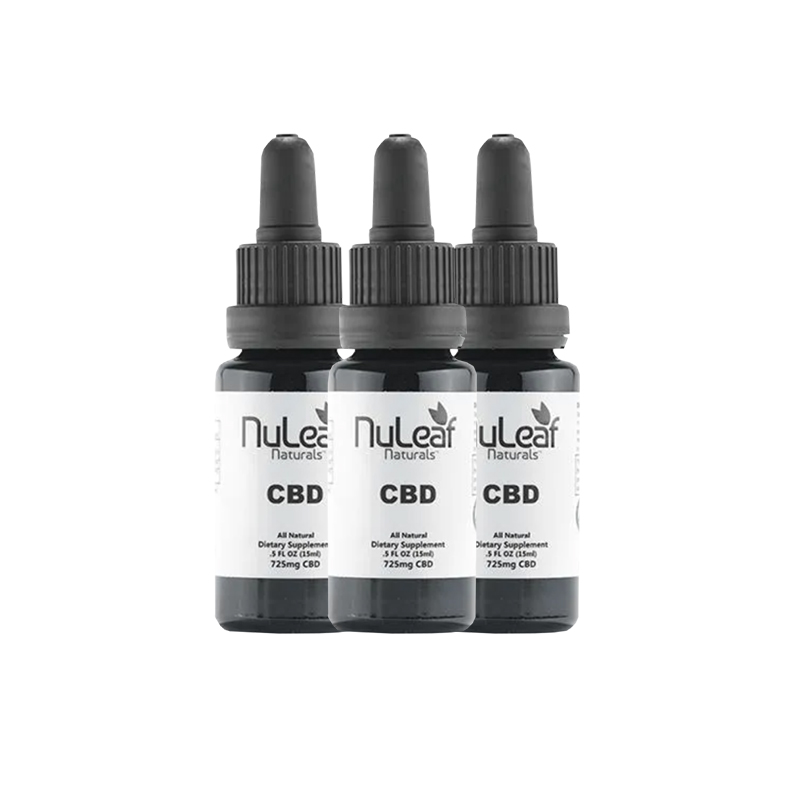 As a result, the CBD oils are guaranteed high quality and excellent for soothing pain. Consumption also provides relaxation, which is a CBD natural healing. More than human consumption, the brand also sells CBD oil for pets experiencing anxiety and depression.
The highlight of this oil is the easy dosing and consistent concentration. A third-party laboratory also tests all the products to ensure 100% pure, clean, and solvent-free CBD oil.
7. CBDistillery
Combining the goodness of cannabidiol oil and other naturally occurring plant proteins and minerals, CBDistillery Oil is a tested product that offers relief. The brand maintains a high level of quality control, from farming down to the filtration process.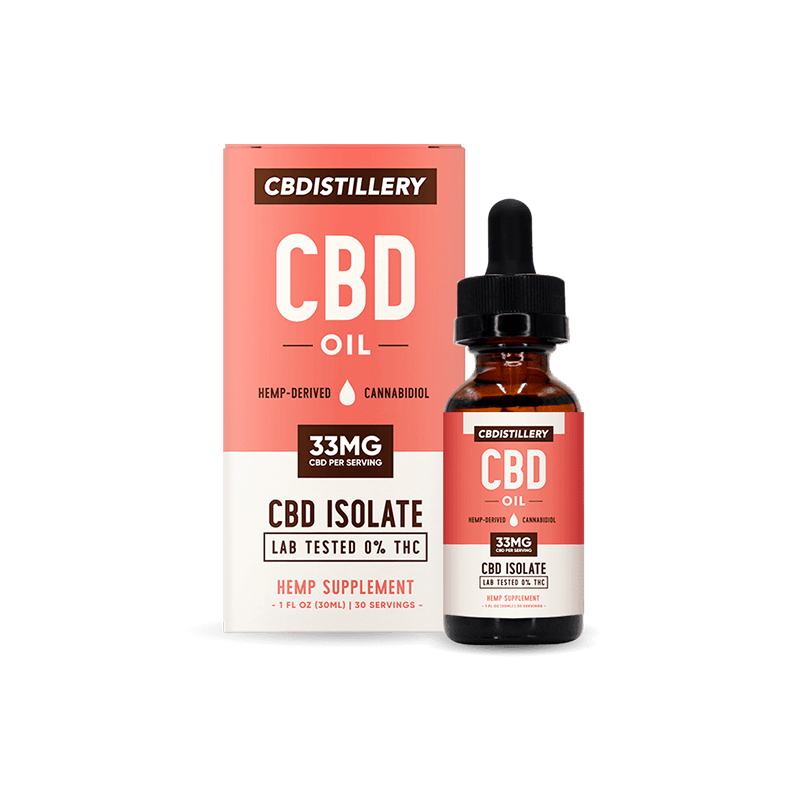 All the products are subjected to battery of tests by third-party labs to testify the potency, purity, and safety for consumption. The oil is THC-free and has two variants, natural and flavorless.
8. PureKana CBD Oil
What make PureKana CBD Oil a popular product are its high-quality effects and unique flavors. A top-tier product when it comes to relaxing effects, this oil can aid individuals suffering from insomnia, anxiety, depression, and chronic pain.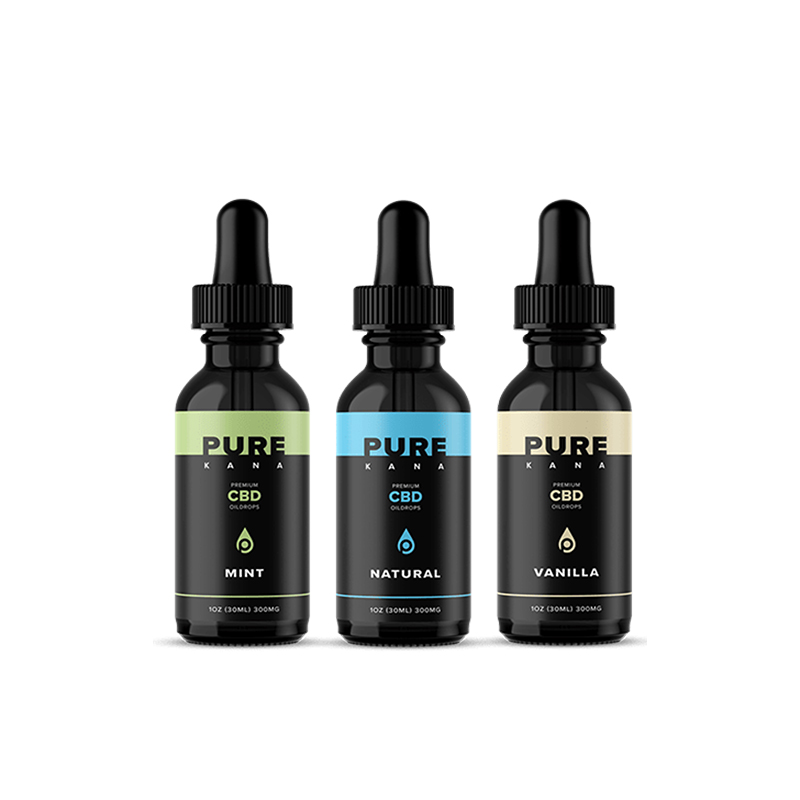 Derived from gluten-free, non-GMO hemp, this product is extremely potent. PureKana formulates a state-of-the-art extraction process that gets rid of THC content. Customer reviews of the CBD oil make the brand trusted when it comes to high-quality cannabidiol products.
9. Green Roads CBD Oil
The best-suited CBD oil for anxiety is Green Roads' Premium CBD Oil. Considering the brand's good reputation and positive effects of the product, many people can vouch for its fast, and excellent effects. Work and nighttime anxiety triggered by several factors can be eased by this powerful oil.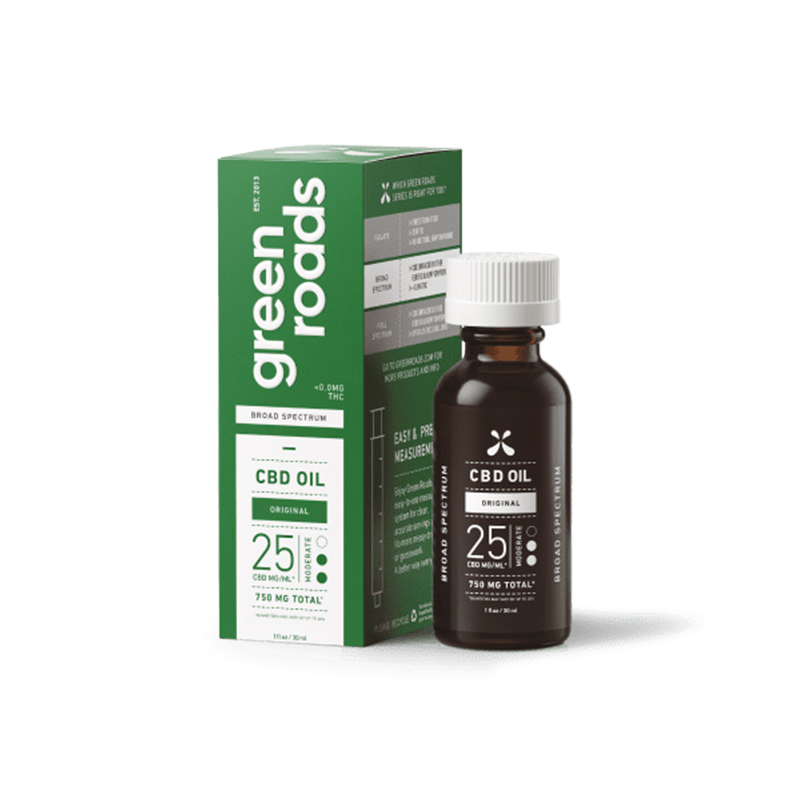 Just like other brands, Green Roads consult a third-party laboratory to look over its products' quality. The CBD oil is unflavored, making it a good choice for mixing in coffee and other beverages. The best part is the price, because Green Roads CBD Oil cost $44.99 per 10mg.
10. Hemp Bombs Oil
Hemp Bombs is a good place to shop premium CBD oils with a decent price tag. The brand offers non-GMO oil that provides improvements to a person's mood, sleep quality, and stress. Following health and industry standards in manufacturing cannabidiol oils, Hemp Bombs is certified organic and THC-free.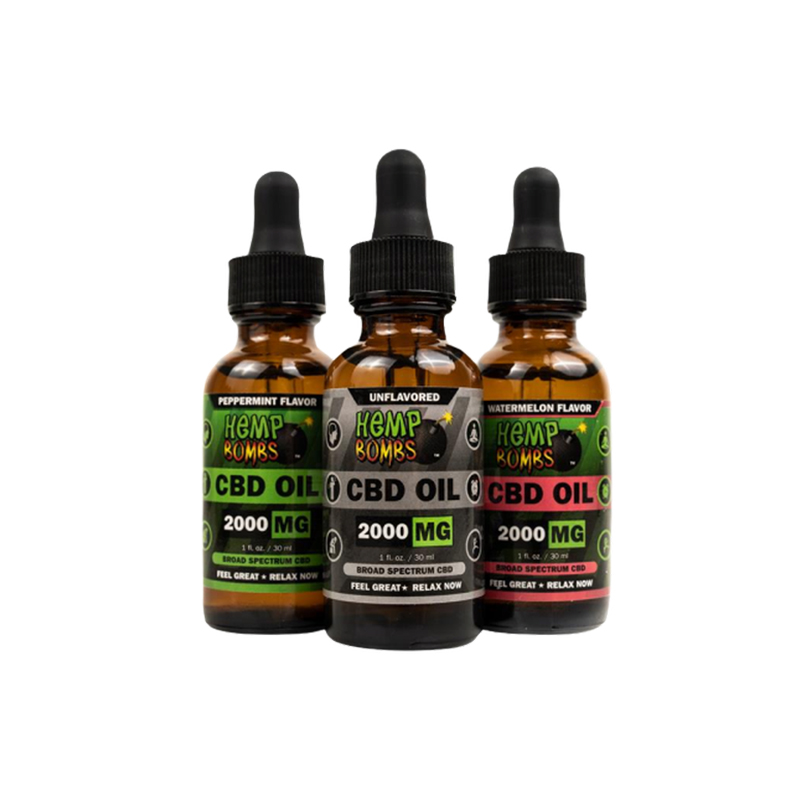 All the products are highly tested to guarantee effects, from hemp supply to manufacturing process. Doses available are 300mg, 600mg, 1,000mg, 2,000mg, and 4,000mg.
11. Nature's Script CBD Oil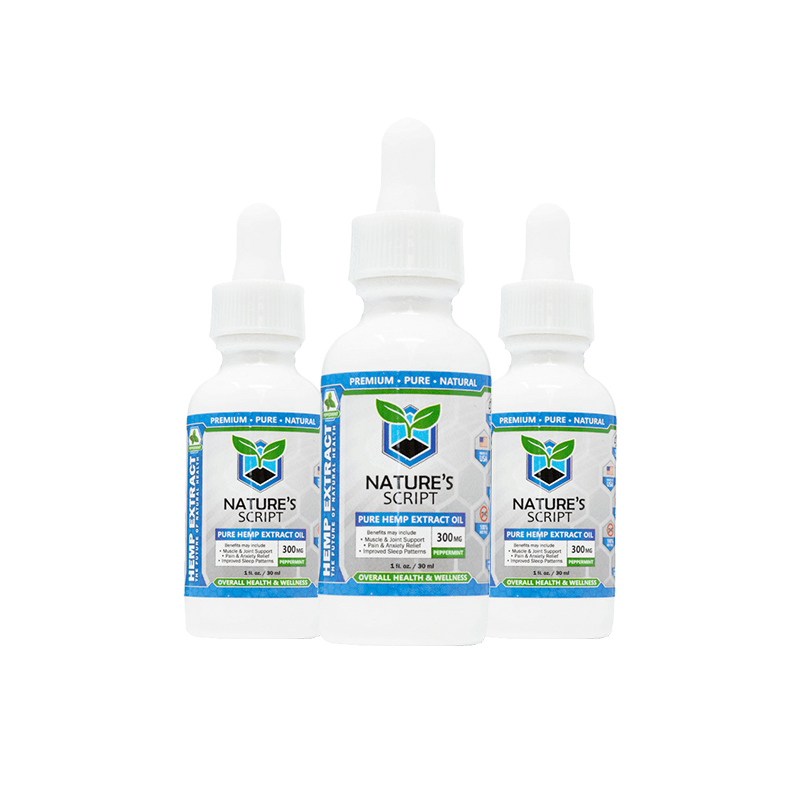 Nature Script seeks to bring premium cannabidiol oil in the purest form. The CBD oil is derived from hemp, that's why the THC content doesn't exceed 0.3 percent on a dry-weight. The brand reports 99 percent purity of unwanted residuals.
All the products are made in-house, sourced from regulated farms with sustainable practices. The CBD oil is isolated from all kinds of metal, pesticides, and contaminants through CO2 extraction. Result-wise, Nature's Script CBD Oil provides immediate ease from all sorts of pain and even lowers stress levels and anxiety symptoms.
12. Koi Naturals Oil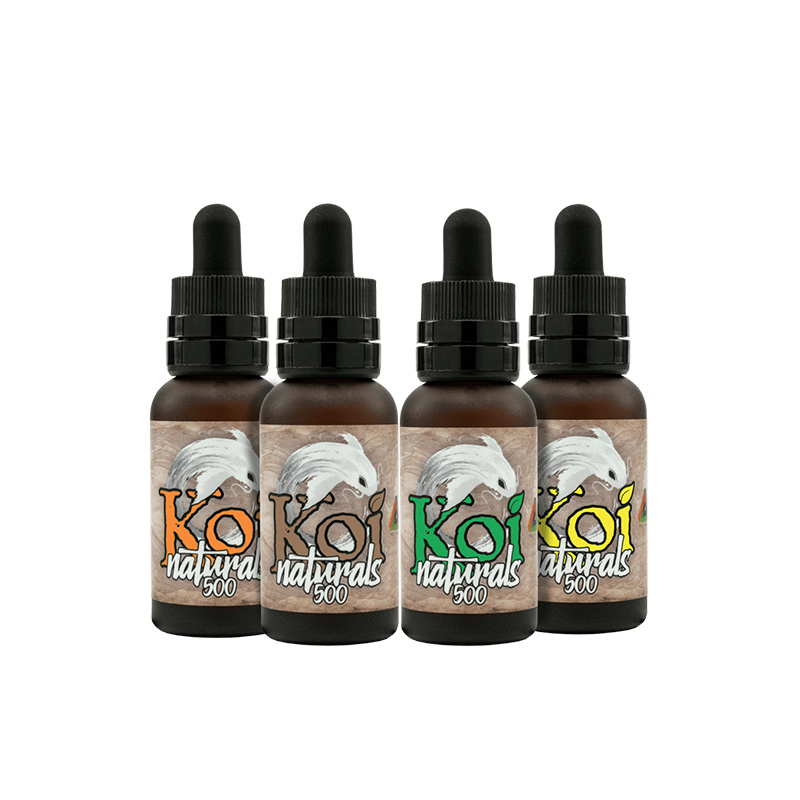 Experience a natural-tasting form of CBD with absolutely no contaminants and GMO. Koi Naturals CBD Oil has broad-spectrum tinctures with zero THC content. Based in California, the brand has been in the industry even before the Farm Bill was passed.
With market-tested products, Koi Naturals gained popularity especially with their oils. Coming in six variants, Lemon-Lime, Orange, Natural, Strawberry, Spearmint, and Peppermint. These oils come in three strengths: 250mg, 500mg, and 1,000mg.
13. CBDfx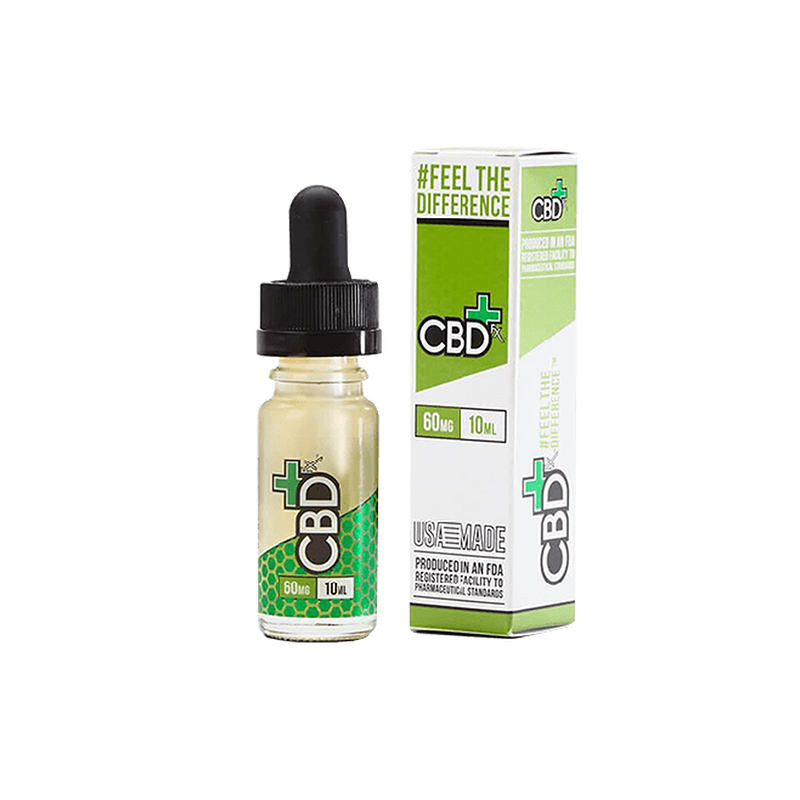 For vegan lifestyle enthusiasts, finding cannabidiol oil with organic, animal-free ingredients is serious business. Thanks to brands like CBDfx, consumers can get 100% vegan and organic CBD oil with zero THC content.
All CBDfx products are made from U.S.-grown hemp, which prides itself as the most digestive oil in the market. Providing relief for muscle and joint pain, and even lowers behavioral signs of anxiety, this CBD oil is a holy grail.
14. Charlotte's Web CBD Oil
Charlotte's Web takes pride in high-cannabidiol, low-tetrahydrocannabinol products proven to provide health benefits especially to individuals with anxiety and depression. The brand's plant-based oil has a unique formula consisting of phytocannabinoids, terpenes, flavonoids, and essential fatty acids.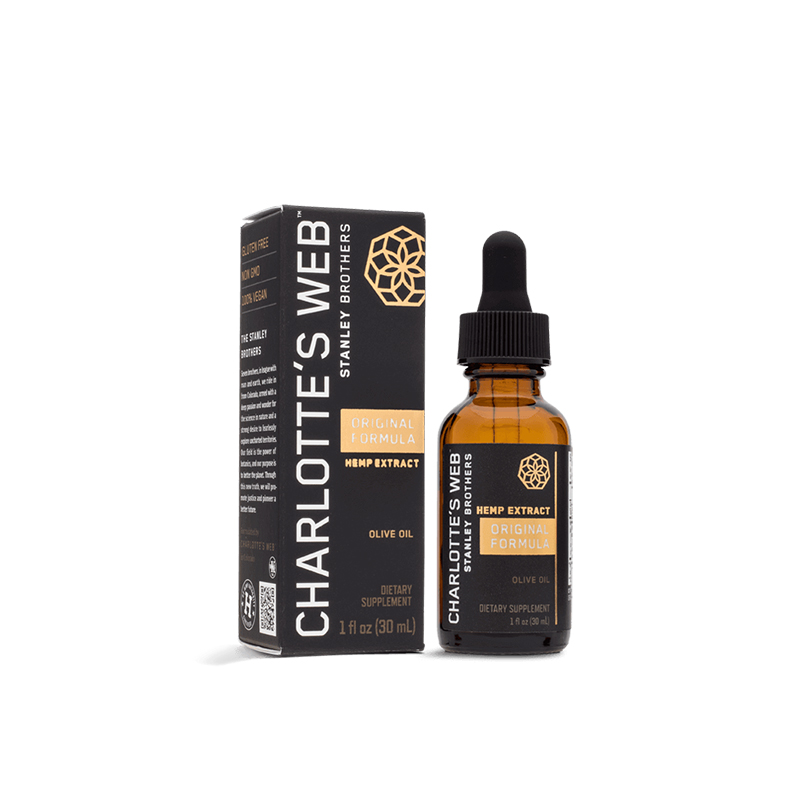 More than flavors, people are talking about this CBD oil because of the desirable results. Consumers can guarantee consistent dosing, with no artificial additives.
15. Populum CBD Oil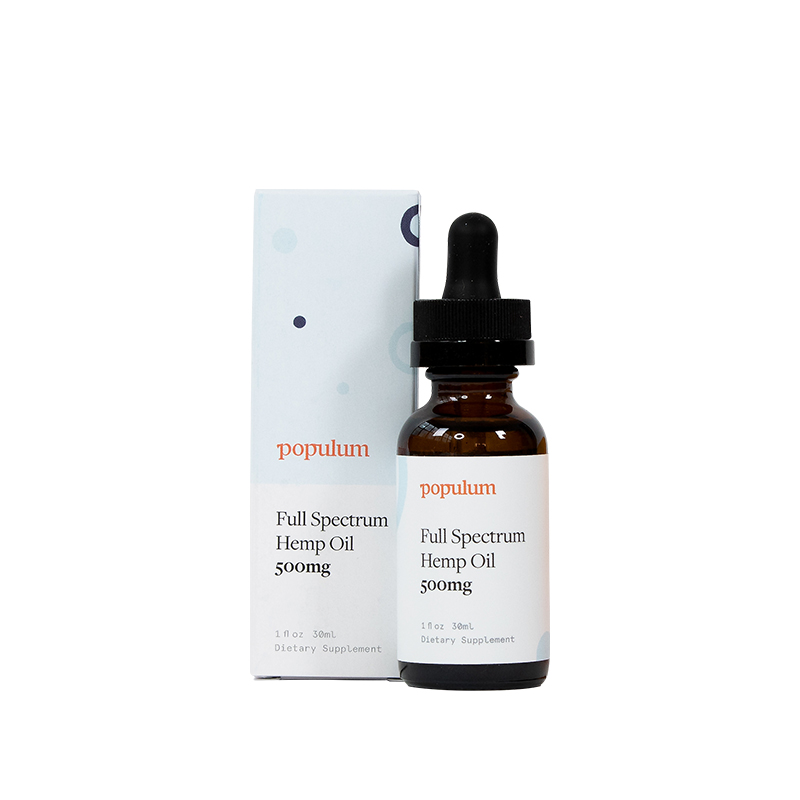 Another premium CBD oil that has excellent effects that kick immediately is Populum's CBD Oil. With hemp source from registered farms in Colorado, the brand supplies all CBD products that are worth every dollar.
This oil is great for sleep and anxiety, lowering stress levels and putting an individual in a relaxed state. It comes in three dosing, 250mg, 500mg, and 1,000mg. Everything that the brand carries are lab-tested and ethically grown.
16. Ananda Hemp Oil
The brand Ananda Hemp is pioneering in wellness products derived from full spectrum hemp oils. The product relaxes the mind and body, which benefits those who are suffering from chronic pain, mental disorders, and chronic stress.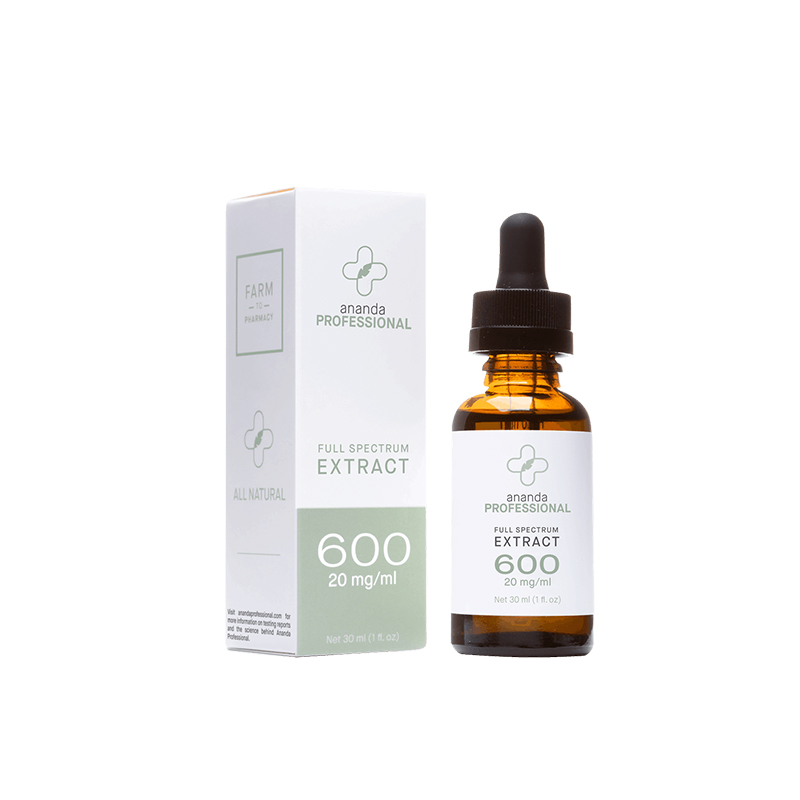 The CBD hemp oil is cold-pressed from the seed, before it undergoes safe processes to remove contaminants. The tincture contains 300mg of active cannabinoids, ensuring desirable effects after consumption or use. Ananda Hemp is among the first brands to come into the market back in 2014, hence, it has already built a name in the industry.
17. Lazarus Naturals
With a mission to craft safe and high-quality CBD products, Lazarus Naturals deliver both affordable and excellent cannabidiol oils. The high-potent oils come in three variants, and contain no traces of THC.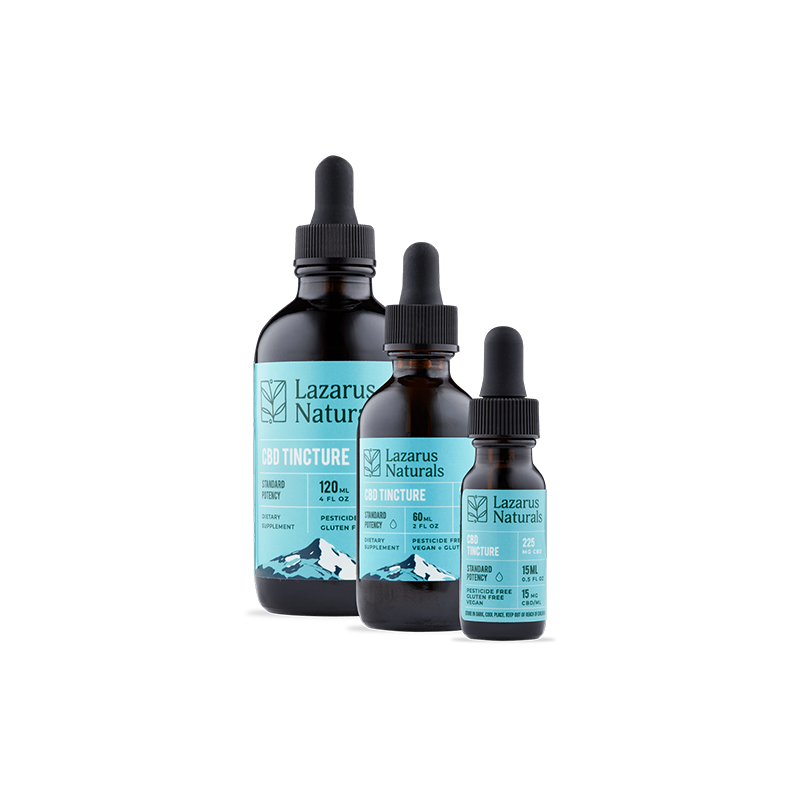 For those who are after relaxing effects, Lazarus Naturals' CBD oil definitely is worth the money. With delicately crafted flavors, consumers can surely enjoy the taste of the oil.
18. MedTerra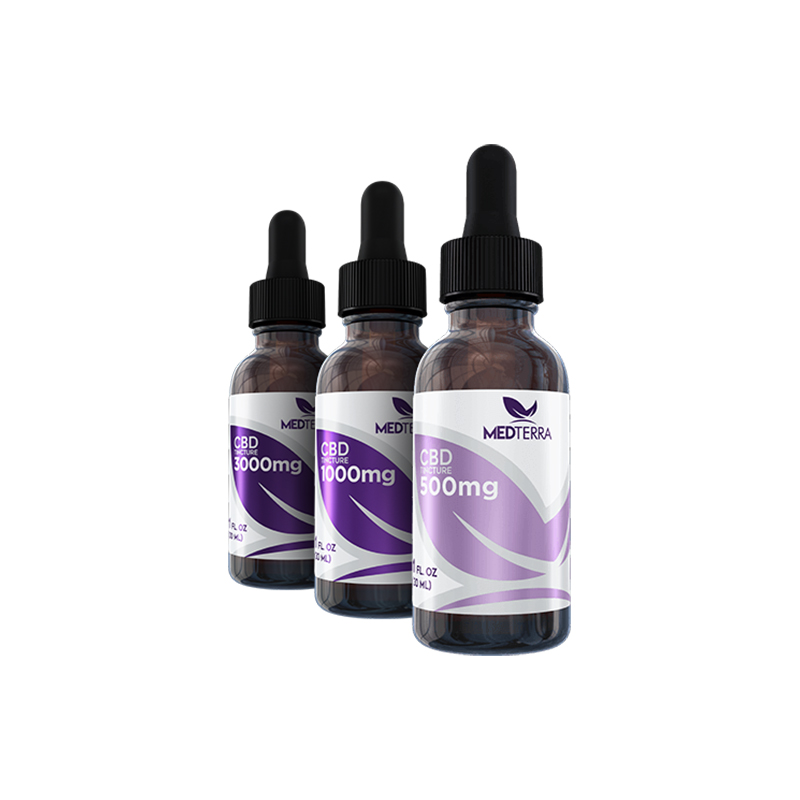 MedTerra is highly competitive in the market, with its very own CBD oils that have up to 2,000mg dosing. The company branded its oils as meditating and mind healing, as it provides a unique state of relaxation to users.
Made with 99% pure cannabidiol extract, the CBD oil tincture provides natural relief with no after effects caused by THC. MedTerra promotes zero THC content, which leaves no euphoria and doesn't cloud the mind.
19. Spruce CBD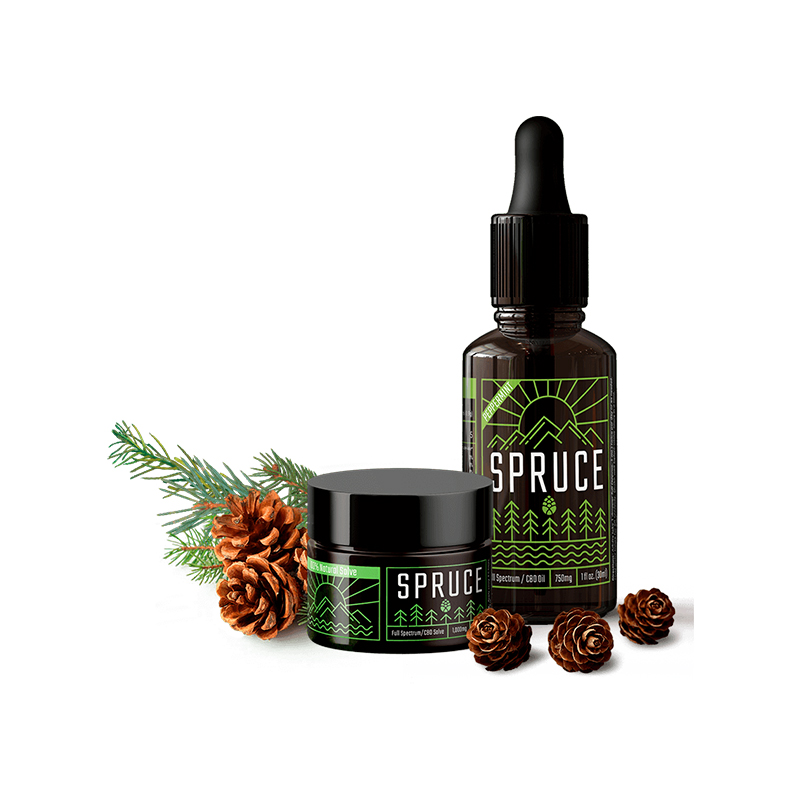 While there's no such thing as perfect CBD oil, the formulation of Spruce's CBD oil is both energy boosting and offers relaxing effects. Made with 100% natural and organic hemp, it offers consistent dosing for relief.
The CBD oils are lab-grade, and come with a graduated dropper to ensure accuracy in serving size. In addition to the gluten-free content, Spruce CBD oil is also vegan and with no artificial flavors.
20. Sensei CBD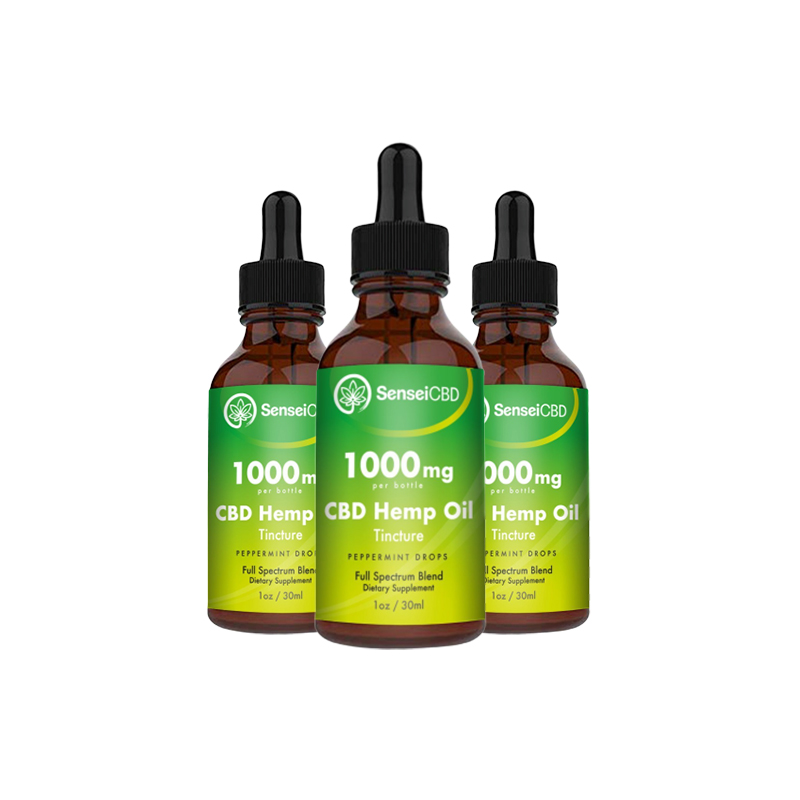 A rising brand in the saturated CBD market is Sensei CBD, offering curated selection of full spectrum oils for relief. The product is proven effective for easing muscle and joint pain, plus providing relaxation effects upon consumption.
Sensei CBD also offers strongest CBD oil with 5,000mg dosing to help individuals deal with symptoms linked to PTSD and fibromyalgia.
Conclusion
Cannabidiol oils and products provide a number of benefits, including relief for pain, lowering stress levels, and easing anxiety symptoms. Get your hands on these premium and top-tier CBD oils to get instant relief from increased heart rate, breathlessness, and chronic pain.
Can CBD Help Relieve Foot & Ankle Pain?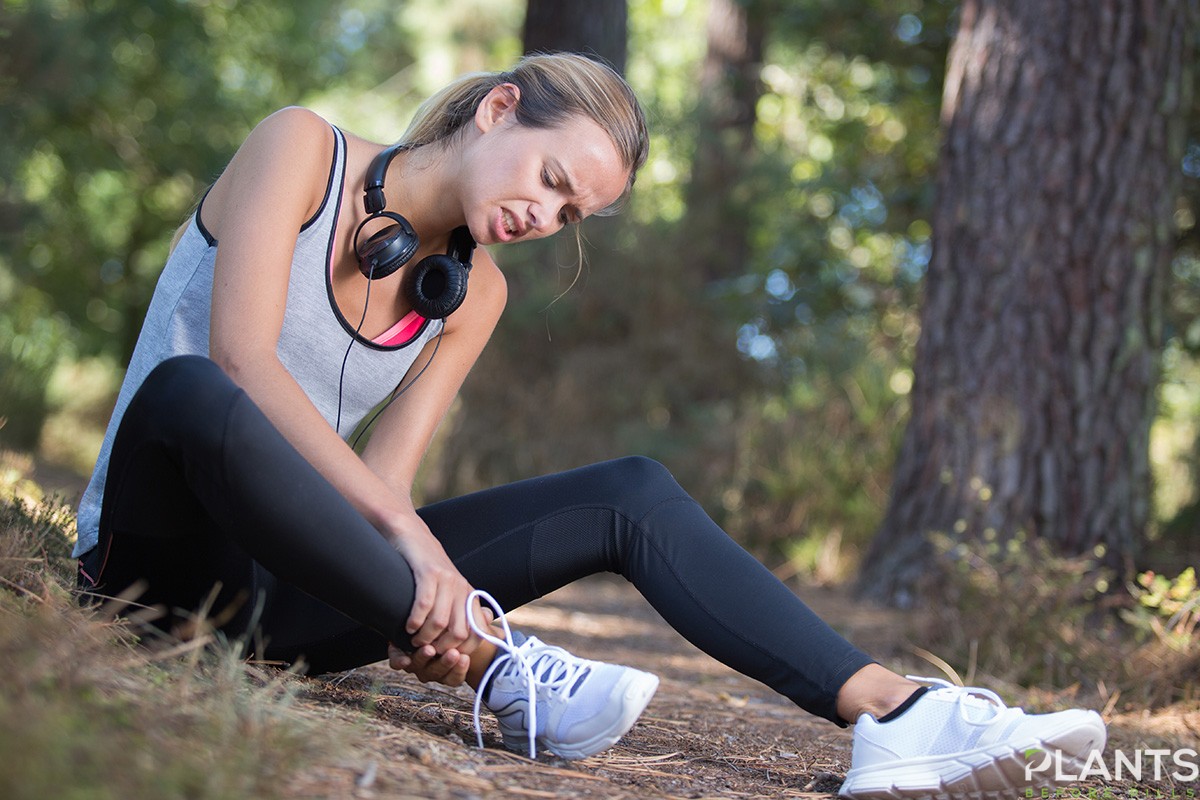 There is no secret that CBD has incredible potential to treat many common ailments, including its anti-inflammatory effects. Products like CBD oil and CBD bath bombs aim to help with a multitude of aches and pains within the human body. Many athletes and active people use CBD to reduce inflammation and relieve pain, so we wanted to take a moment to dig into this topic a bit deeper to gain some additional insights on if this could be helpful specifically for foot and ankle pain.
What is CBD exactly?
Cannabidiol, or CBD for short, is derived from the cannabis sativa plant and is the non-psychoactive sister of THC. CBD does not give users that "high" feeling as THC does, but it has many healing properties. It has been used for many years to treat all sorts of illnesses such as anxiety, insomnia, seizures, and more. Since the body has its endogenous cannabinoid system, the receptors in the brain and nervous system can be assisted with CBD by regulating pain signals.
Now that we have a solid understanding of CBD itself, it would be good to consider how it can help with foot and ankle pain. Is CBD viable in treating foot and ankle pain? Would a podiatrist in Wellington FL recommend something like this to patients? What we observed after speaking to some credible sources on the subject is an astounding YES!
CBD oil and CBD topicals tend to be the most widely used products for foot and ankle doctors. Acute sprains and achilles tendonitis seem to benefit the most from topical CBD. We've also heard of people using CBD oil in a foot wraps to allow their feet to absorb this magical oil and all of it's healing properties.
Another way that CBD has been used is for natural pain relief for plantar fasciitis. Being one of the most annoyingly painful ailments of the foot, plantar fasciitis can be painfully burdensome and can take ages to heal on its own. If you have ever dealt with it, you know just how hard it is to recover from it as every step you take can potentially cause more microtears in the tendons, causing more and more pain.
There have even been some reports of people using CBD after foot surgery to help with inflammation and pain relief. Although results may vary from person to person, it might be worth considering using CBD oil or other CBD products to help during recovery if you have recently had foot surgery.
We encourage you to seek out reputable CBD brands online or purchase them in stores with trustworthy products. There are so many CBD companies out there who have products of inferior quality and even mislabeled amounts of the active ingredients, so it is imperative to do your research and get your CBD from well-known sources.
Conclusion
With more people consuming CBD daily for all types of illnesses and diseases, we feel that it's worth a try to help with your foot and ankle pain. We recommend working closely with a foot doctor that has experience in treating foot pain with CBD that can recommend the right dosages and a progressive treatment plan. We wish you the best of luck with your natural healing process!
How Hemp Food Boosts Immunity and Leads to Healthy Living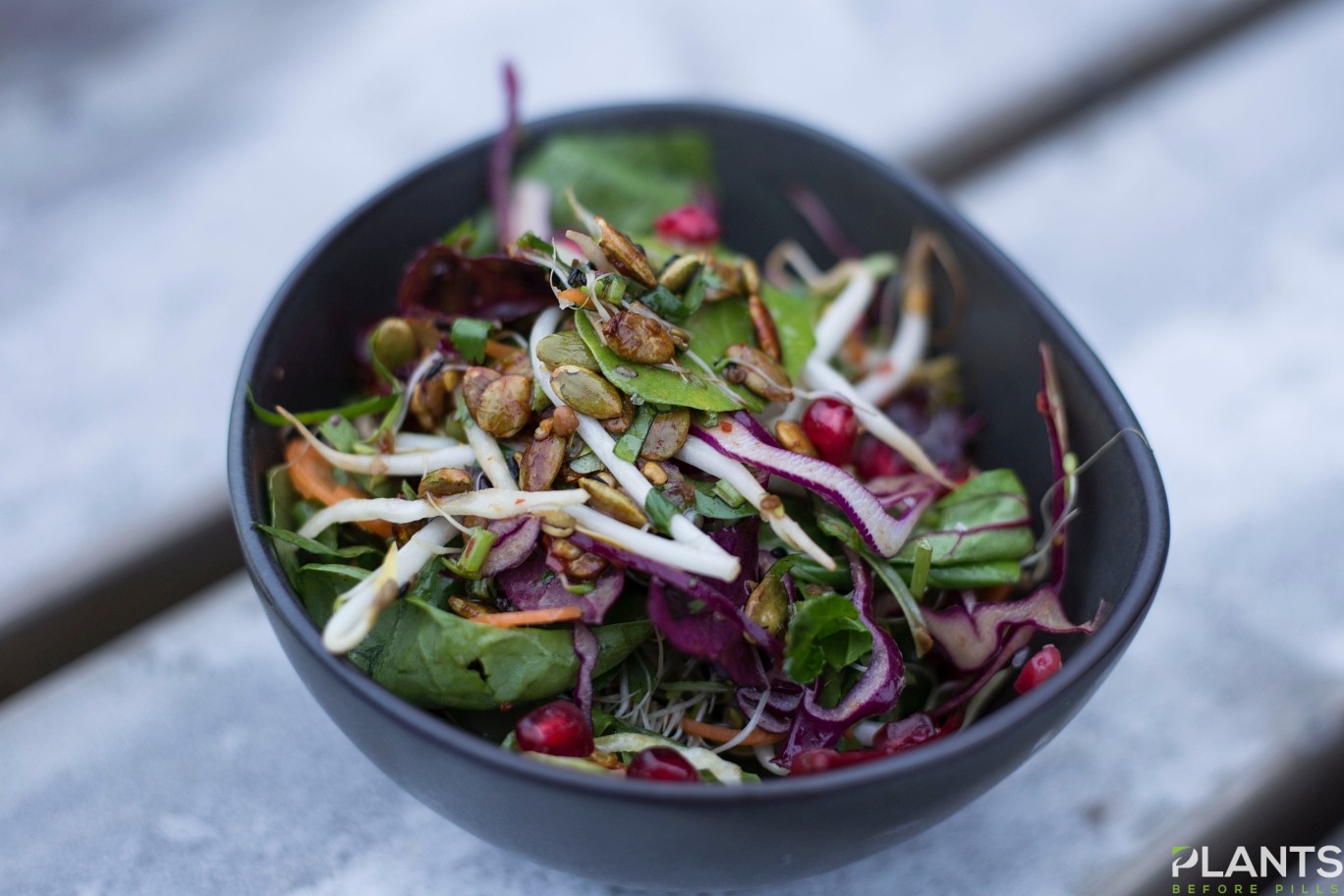 Hemp, the new superfood, has been around for several thousand years but for a long time, it got an undeserved bad rap. The same plant species (cannabis sativa) is also the source of cannabis compound THC, but the two are different altogether.
The hemp plant yields two types of products that aid healthy living and prevent maladies – CBD hemp seeds and CBD oil. From Morgan Freeman to Jennifer Anniston, there is no dearth of celebs who swear it is the next greatest thing to hit the shelves since sliced bread.
Hemp contains negligible quantities of tetrahydrocannabinol (THC), the compound that gives cannabis its mood-altering properties.
Best Hemp Foods
Cultivation of hemp has been going on for thousands of years. It was used for making rope and fiber. Recently hemp has hit the headlines as a nutrient-dense food.
Hemp seeds, hemp seed oil, hemp milk, hemp flavored cheese, and infusion drinks are commonly available in supermarkets. These products do not have any similarities with marijuana and can be safely consumed by people of any age.
Hemp Seeds
With a mild nutty flavor, they are perfect for adding to any type of salad. A hundred grams contains 550 calories so beware and don't overindulge.
Hemp Milk
Hemp can be dried and ground into a powder that is dissolved to make hemp milk. It is an excellent alternative to natural milk and finds favor among vegans who are allergic to soya milk.
Hemp Cheese
Hemp milk can be pressed and made into slabs that have a cheese-like consistency. It tastes delicious when consumed as a spread.
Hemp Oil
Probably the most favorite hemp product is hemp seed oil. It is obtained by cold pressing, much like mustard and sunflower seed oil. Hemp seed oil is low in saturated fat and excellent for health.
Why is Hemp a Superfood?
Rich source of protein
Hemp contains 23% protein by weight. Compared to 30% protein content of red meat and 27% from chicken, this is quite impressive. Three large spoons of hemp seeds or about an ounce contain as much protein as an egg.
Not only does it have lots of protein, but it has an excellent amino acid profile. There are 18 different amino acids including the nine essential aminos which the human body cannot synthesize.
Hulled hemp seeds are far better than flax or chia which also shot to fame at the same time. Hemp's advantage over flax is its content of edestin. Biologists believe edestin to be an essential building block of DNA.
For its high-quality plant-based protein, hemp powder is growing in demand among vegan athletes who do not want to consume whey.
Full of beneficial unsaturated fatty acids
An ounce or 30 grams of hemp seeds contain over 11 grams of polyunsaturated fats like Omega 6 and Omega 3. These fatty acids cannot be produced inside the body and have to be absorbed from outside. Traditionally we consume these in the form of fish and eggs.
Scientists have shown through studies Omega 3 lipids reduce cardiac problems and improve lipid profile by augmenting HDL, the good cholesterol, and reducing triglycerides. Reduction of cholesterol lowers the build-up of plaque, thus reducing the probability of stroke.
Omega 6 performs multiple functions inside the human body, from regulating metabolism to increasing bone density and reducing osteoporosis. It also reduces LDL or bad cholesterol.
There is some evidence that Omega 6 helps in treating ADHD.
An abundant source of fiber
The outer endosperm or hull of the seed is exceptional as a source of fiber. That is why it is best to buy seeds with the shell intact. A spoon of hemp seeds contains 1.5 grams of fiber.
Fiber is lacking in the modern diet that is overflowing with processed food. It is an indigestible carb that acts as a sponge and removes toxins from the digestive tract. Dietary fiber helps in intestinal motility and causes a bowel movement.
Psyllium husk does the same but does not have the other nutritional advantages of hemp seeds. Due to the clearing of the colon, general health improves, and skin becomes clearer. Fiber is also an effective appetite suppressant due to its volume and helps in weight management.
A storehouse of trace elements
Hemp seeds are not only packed with protein and fiber but also a rich source of vitamins and minerals. Topping the list is Vitamin E, an invaluable antioxidant that slows aging.
It is also a good source of carotene that forms Vitamin A.
Among minerals, it is a source of magnesium, phosphorus, and calcium, all of which regulate various metabolic functions and maintain vitality.
CBD Oil – a Miracle Biochemical
Cannabidiol or CBD is widely thought of as a revolutionary product. It is also extracted from the same Cannabis sativa plant, and just like hemp seeds, it is not high in THC that makes marijuana a recreational drug.
There are literally scores or cannabinoids in the hemp plant. CBD is the one that is easy to extract and consume in dilution with hemp seed oil.
CBD oil is not a product of the seed, like hemp milk and powder, but the flower. Aficionados use it to treat a range of health problems, and research into its benefits are revealing new and surprising facts daily.
Superb anxiety management
CBD oil attaches itself to brain receptors and reduces their activity. This makes it a powerful natural therapy for helping those suffering from anxiety.
From high blood pressure to bruxism (unconsciously grinding teeth), anxiety is an unwelcome lifestyle disease.
It is an agonist and produces the opposite effect when it attaches to receptors. The best part is that it requires a very low dose of a few milligrams per kilo of weight to achieve the desired effect.
The use of benzodiazepines such as alprazolam leads to the same effects, but they are habit-forming artificial chemicals. The use of CBD oil for anxiety treatment is welcome news for millions who live in chronic stress.
Deaddiction benefits
Addiction to any substance, such as drugs or alcohol, is hard to overcome. The root of the problem is these substances produce pleasure-giving neurotransmitter dopamine which creates a so-called high, which causes physical dependence.
CBD oil is able to pacify the need for dopamine and lower the craving for addiction. This makes it an invaluable tool in therapy. Of course, the reader has to note this aspect is still being experimented on. Even though studies have confirmed the positives, it is yet to be a part of the everyday withdrawal regimen.
Nerve pain management
Neuralgia is the pain of the nerve, usually affecting nerves of the limbs. It is an extremely distressing condition and is treated with exceptionally strong painkilling drugs. There is no permanent cure, and the situation is debilitating.
Due to its calming effect, CBD oil is being adopted in nerve pain management. CBD oil injections in the spine have been used to try and slow the speed with which nerves transmit pain signals.
Heart health
Any biochemical which is calming will invariably help the heart. Placebo trials have shown that adult men who took 600 milligrams of CBD oil daily for several weeks had lower blood pressure.
In addition, a fascinating fact is the heart has a more significant ejection fraction; this means it expels out more blood. CBD oil is suggested as a valid alternative therapy for those with a hypertensive condition.
Other benefits
From PMS to acne, CBD oil has been anecdotally thanked for being a miracle chemical. It all boils down to the ability of CBD oil to fight inflammation.
CBD oil is proven to reduce cytokines, which are tiny protein cells produced by the immune system. While cytokines are excellent for fighting off a fever, it is damaging when they attack the body.
This is why so many diseases are autoimmune such as arthritis and MS. The body attacks itself due to wrong chemical messages. We don't understand a lot of science and it is thought that anxiety and stress play a large role in this. CBD oil, with its calming effect, is, therefore, able to make us healthy and also boost our immunity.
Last Words
One of the problems with CBD oil and hemp seeds is there are no dosage indications. Without access to any particular study on the subject, it is best to have a handful of hemp seeds a day – about three tablespoons worth.
CBD oil is best taken as 500 mg capsules through some OTC brands go as high as 1500 mg. Try and purchase organic produce that is pure and not mixed with unnecessary additives.
A common mistake is to buy hemp seed oil, thinking it to be CBD oil. Though hemp seed oil is not without benefits as we have seen above, they are of a different kind. Some prefer to use CBD oil in the form of a topical ointment.
Hemp and CBD oil have gained fame in the west recently, but they have been around in other civilizations for a lot longer and are a standard part of Chinese medicine.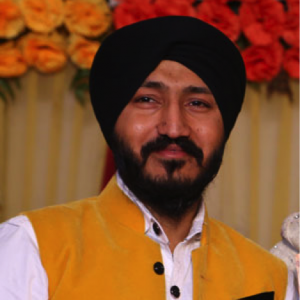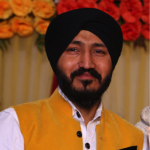 Author Bio: Jaspreet Singh, Co-founder of the NGO Hemp Foundation which works for the empowerment of economically challenged farmers in Uttarakhand. He works as a bridge between the people and the business to make the farmers economically grow. He loves to hear their problems to provide them an explicit solution. He is also passionate about adventures tours, trekking, and long bike rides.
Infographic: Healthy Benefits Of CBD Oil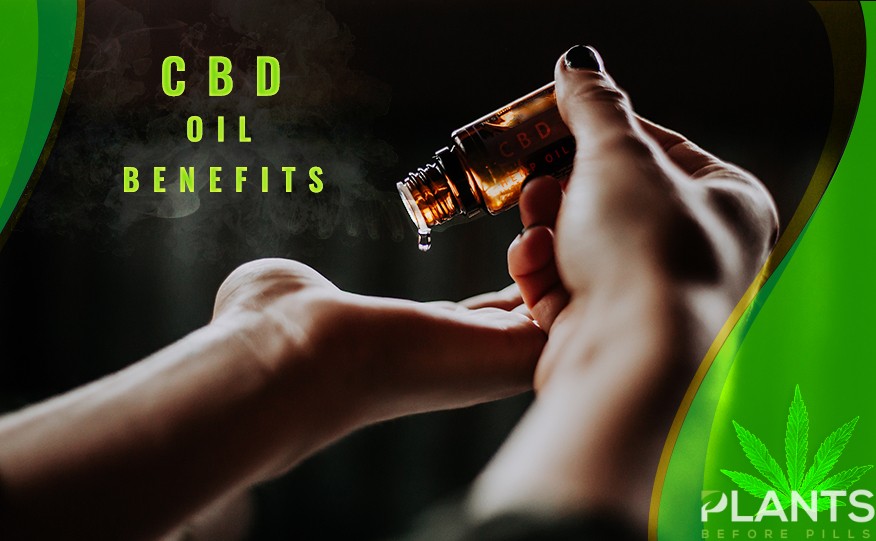 The world has witnessed a significant shift from prescribed treatments to alternative medicine in the form of natural, herbal, and recreational supplements. CBD is one such substance, derived from industrial hemp and is one of the several compounds found in the Cannabis Sativa Plant. The most significant breakthrough for CBD came in the year 2018 after the introduction of the Farm Bill in the United States. Ever since its approval, users have made the most of this natural supplement.
More users around the world are incorporating CBD into their diet and lifestyle through types and forms like oil, tinctures, edibles, and topicals. That's not only because of its increasing popularity but also because of its therapeutic properties that provide several health benefits.
1. CBD can alleviate anxiety.
Anxiety is a result of building stress, vigorous thinking, and restlessness. Failing to treat anxiety symptoms can lead to adverse after-effects than can affect your physical as well as mental wellbeing. CBD, however, can help in alleviating anxiety symptoms. Post-consumption, the supplement binds and communicates with the receptors of your brain to produce calming effects. Through this process, CBD impacts the serotonin levels of your body that are responsible for the regulation of emotions.
2. CBD can affect chronic pain.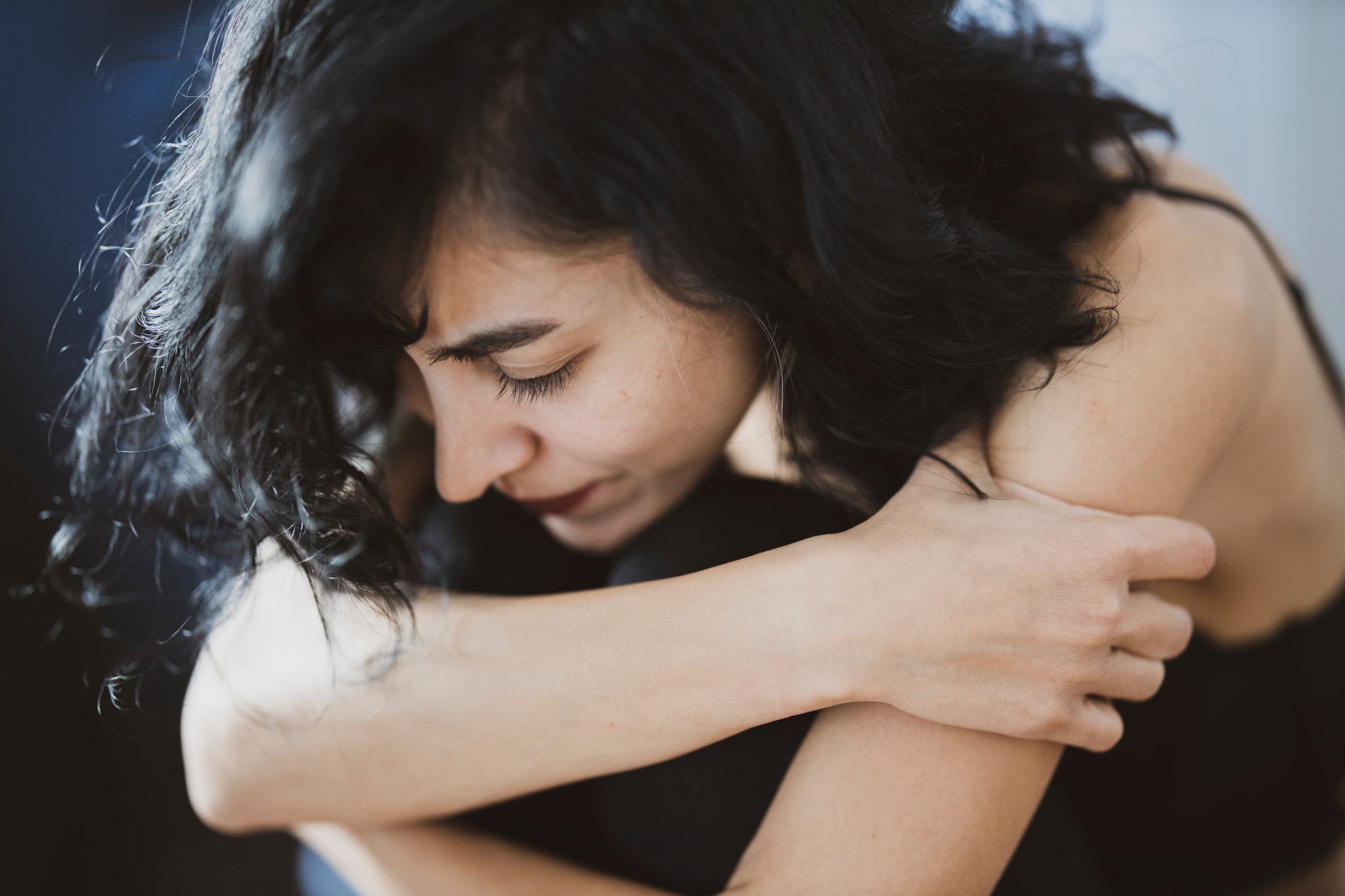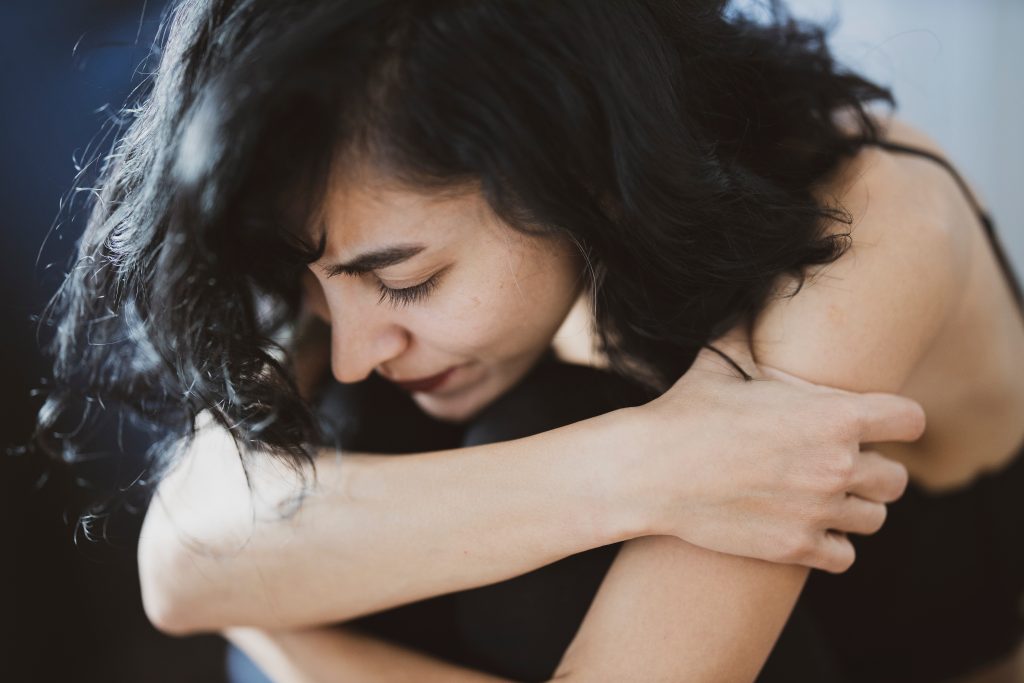 One of the most influential factors that determine the health of your body is recurring pain. This can either be a result of excessive inflammation or your lifestyle. If you are looking forward to incorporating CBD into your diet to alleviate and fight the impact of chronic pain on your body, fret not. The natural substance has anti-inflammatory properties that help fight pain and inflammation. CBD communicates and binds to your body's cell protein to accommodate chemical signals through the medium of various stimuli. This process thus helps in producing pain-relieving effects. You can even buy clean, well-made CBD tincture oil by CBDFx .
A fair amount of sleep provides much-needed relief and energy to your body. We all know the significance of sleep time and REM sleep. CBD, however, communicates and binds to the receptors of your brain that regulate circadian rhythms. This results in affecting and improving your sleep patterns and keeps you away from acquiring any sleeping disorders.
Conclusion
Since CBD is getting established as an alternative medicine with each study, analysis, and research, you can benefit from it in several ways. Some of the vital benefits are mentioned above. Moreover, CBD can also fight PTSD, addiction, epilepsy, migraines, diabetes, and many more.