Hot Products: 20 CBD Oils for Anxiety (July 2020 Round-Up)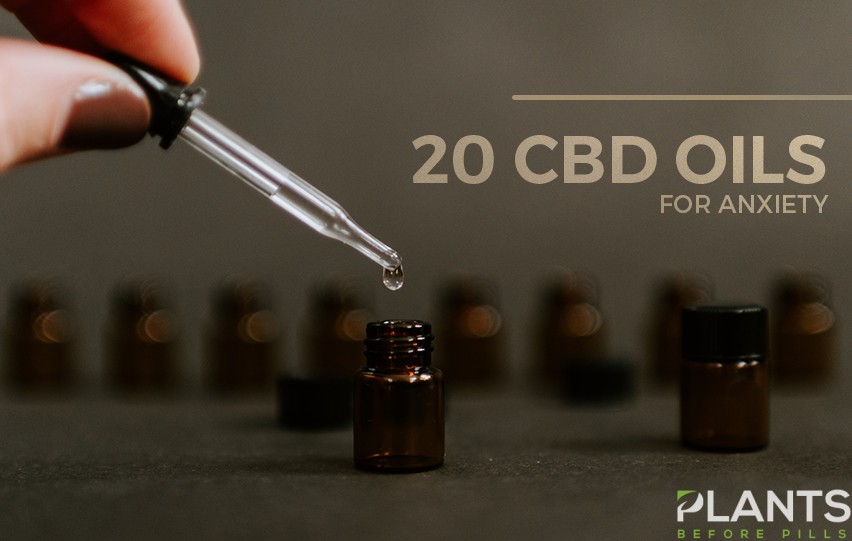 As the cannabidiol (CBD) craze spreads like wildfire in 2019, the trend continues to spike, with many brands entering the market. From oils to edibles, topical, and supplements, anything branded with CBD seems to be driving sales.
The abundance of choices basically opened more doors for consumers to discover brands and products that provide high-quality results. From easing muscle pain, fatigue, joint pain, to treating mental disorders like anxiety and depression, CBD seems to be the way for natural healing.
Some of the best CBD oils for anxiety use high-quality hemp, reassuring potency, GMO-free, and very low traces of Tetrahydrocannabinol (THC). Here are some of the hottest CBD oils that you can buy today (in no particular order). 
1. FabCBD Oil
FabCBD is one of the CBD brands that remain significant in the market because of the lab-tested, safe, and fairly priced products. Its flagship CBD oil product is derived from non-GMO hemp, consisting of five flavors to meet customer preferences and satisfaction.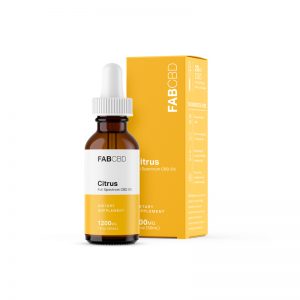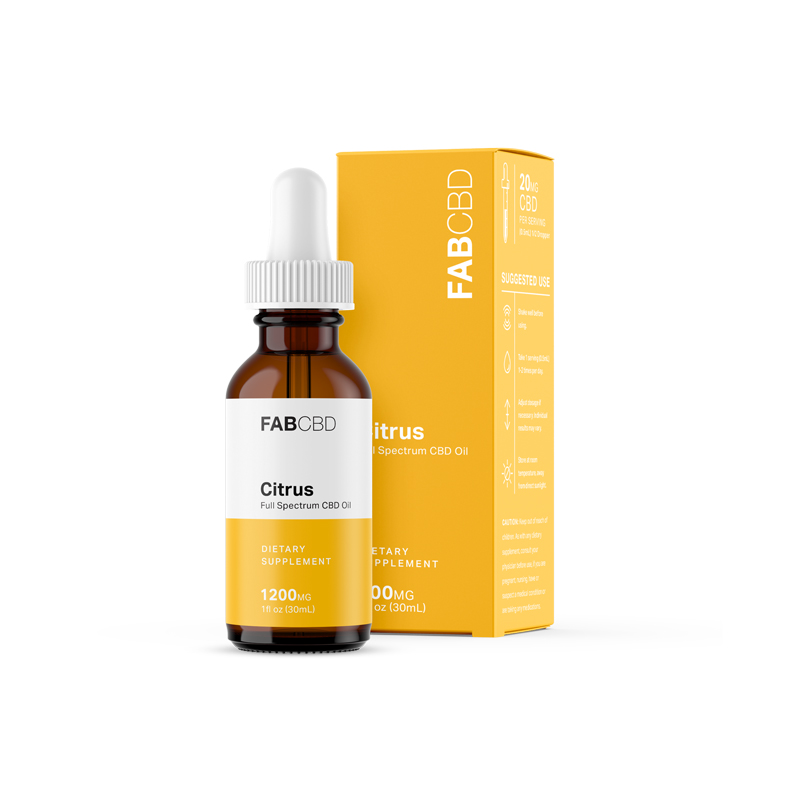 The hemp source came from Colorado, characterized by full-spectrum cannabinoid blend, with no traces of gluten and is CO2-extracted. The hemp is organically grown and contains 0.3% THC. The price starts at $0.08 to $0.17 per mg.
2. Verna Natural Oil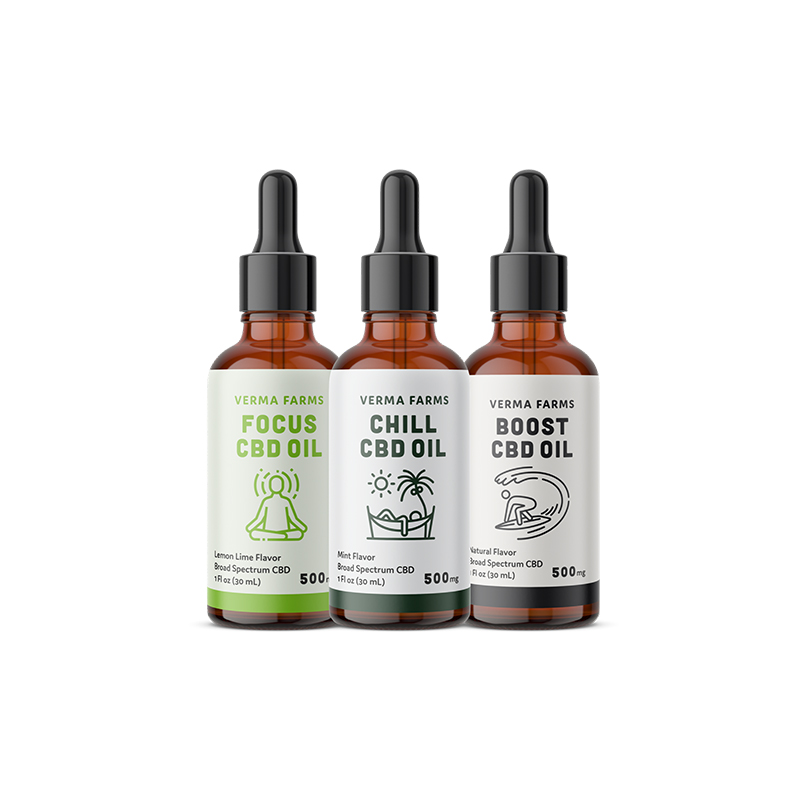 Taste and quality-wise, Verna Farms Focus Oil definitely hits the sweet spot. One of the best tasting CBD oils in the market, the Natural Oil is an all-natural, organic, and American-made product, inspired by the islands of Hawaii.  
The brand crafts three major oils, which gear towards the distinct needs of consumers. From getting a relaxed mindset to providing energy and getting a good night's rest, the oils are proven effective. The best part is, hemp source is pesticide-free, containing no THC.
3. Cheef Botanicals CBD Oil
The oil suited for individuals experiencing anxiety and depression, Cheef Botanicals CBD Oil is considered one of the most reliable products in the market. It is organic, non-GMO, dairy-free, and gluten-free, perfect for vegan lifestyle.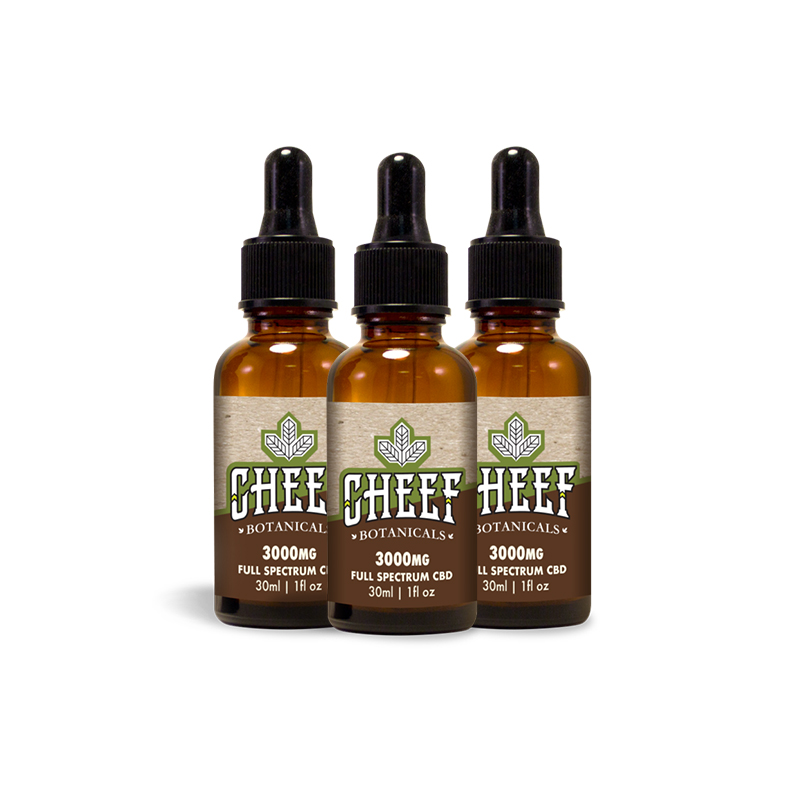 All Cheef Botanicals products are created in an in-house chemical lab with over 25 years of experience in organic food supplement and wellness products. The brand partners with a large band of Colorado-based hemp growers, ensuring the all-organic practices and consistency of extracts.
This CBD oil is unflavored and with no traces of THC.
4. Kanibi Full Spectrum CBD Oil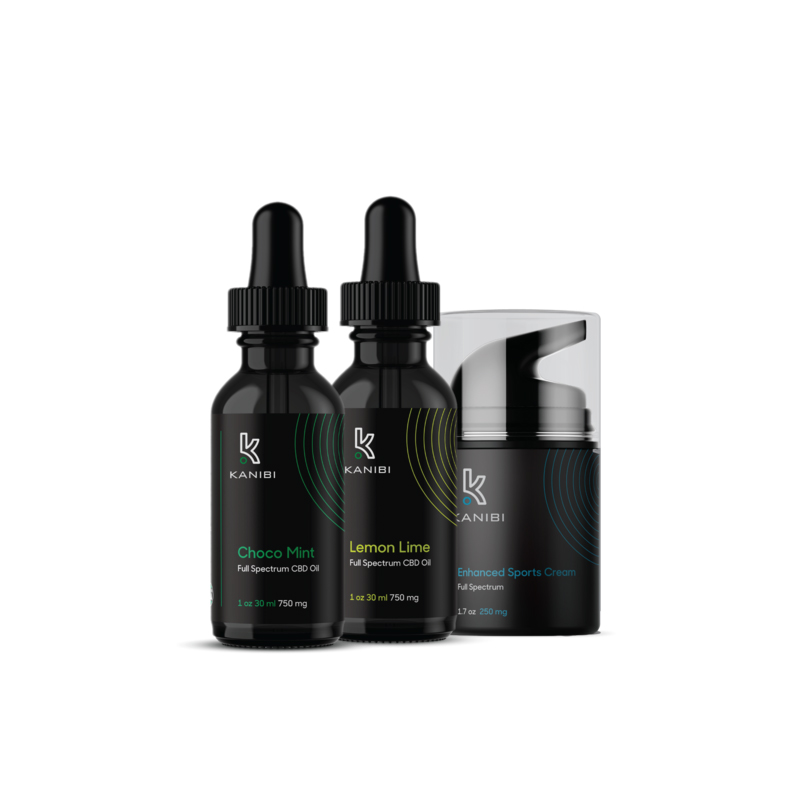 The Utah-based company that's making waves in the CBD market is Kanibi. Offering full spectrum cannabidiol oil, the brand offers cutting-edge soothing results, designed for individuals with anxiety disorder. The oil contains minimal THC content of 0.3% threshold.
Kanibi takes pride in the 100% organic US-grown hemp, lab-tested to ensure potency and safety. The oil provides an entourage effect, which also benefits arthritis sufferers. The CBD ingredient of the product complements other cannabinoids of the hemp plant, providing a desirable effect.
5. Joy Organics
The go-to brand for excellent broad-spectrum cannabidiol oil is Joy Organics. Made from Colorado-grown, organic hemp, the oil provides maximum ease for people suffering from chronic pain, insomnia, and mental disorders like anxiety.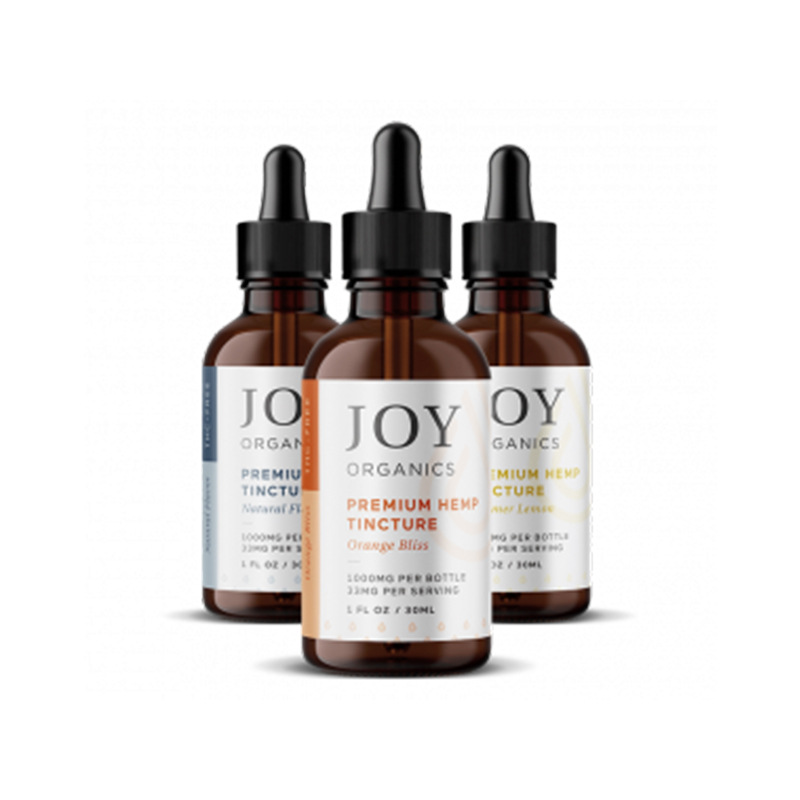 The premium-grade, unflavored oil is free from THC, a result of the unique purification process. A third-party laboratory tests all Joy Organics' products to ensure high-quality effect, potency, and absence of other contaminants.
The flavors available for the CBD oil include Tranquil Mint, Natural, Summer Lemon, and Orange Bliss. The brand offers a 30-day full refund guarantee for all its products.
6. NuLeaf Naturals
Specializing in sustainable farming practices, NuLeaf Naturals offer full-spectrum oils best for coffee, food, and post-workout shakes. The brand cultivates hemp from Colorado-licensed farmers with organic practices to grow the hemp plant.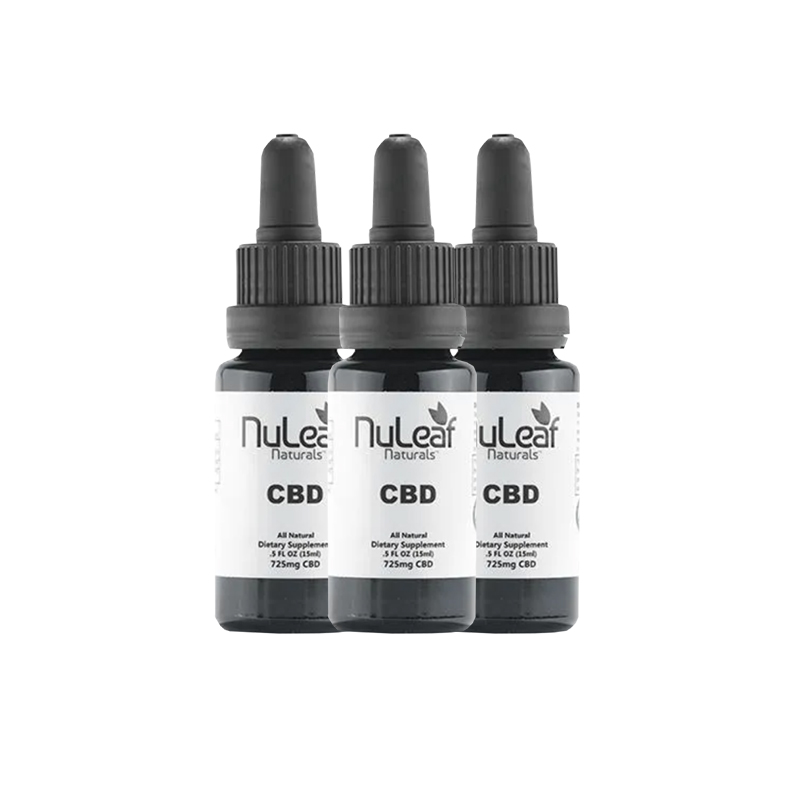 As a result, the CBD oils are guaranteed high quality and excellent for soothing pain. Consumption also provides relaxation, which is a CBD natural healing. More than human consumption, the brand also sells CBD oil for pets experiencing anxiety and depression.
The highlight of this oil is the easy dosing and consistent concentration. A third-party laboratory also tests all the products to ensure 100% pure, clean, and solvent-free CBD oil.
7. CBDistillery
Combining the goodness of cannabidiol oil and other naturally occurring plant proteins and minerals, CBDistillery Oil is a tested product that offers relief. The brand maintains a high level of quality control, from farming down to the filtration process.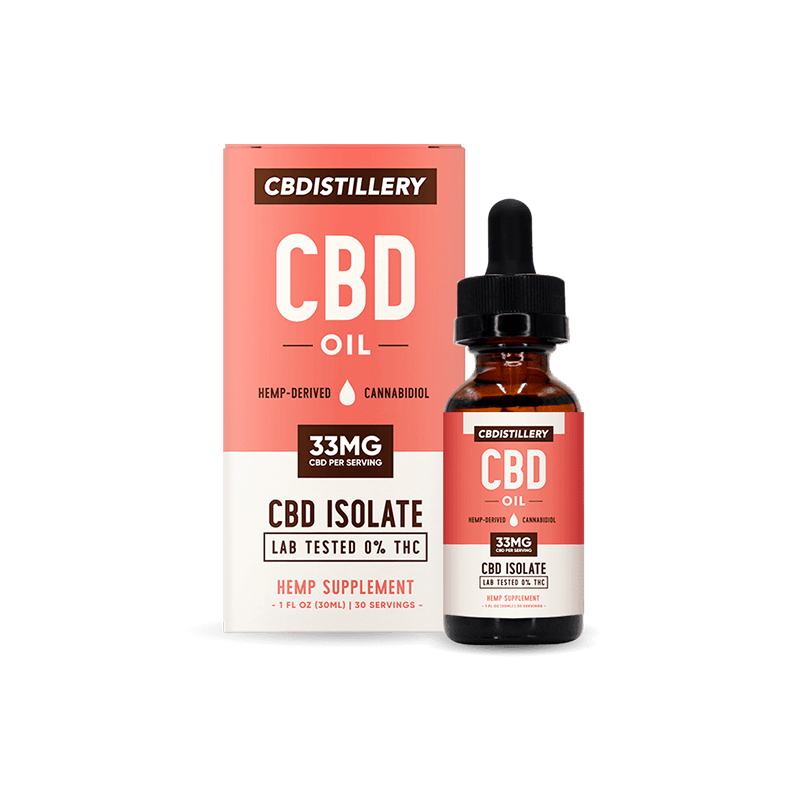 All the products are subjected to battery of tests by third-party labs to testify the potency, purity, and safety for consumption. The oil is THC-free and has two variants, natural and flavorless.
8. PureKana CBD Oil
What make PureKana CBD Oil a popular product are its high-quality effects and unique flavors. A top-tier product when it comes to relaxing effects, this oil can aid individuals suffering from insomnia, anxiety, depression, and chronic pain.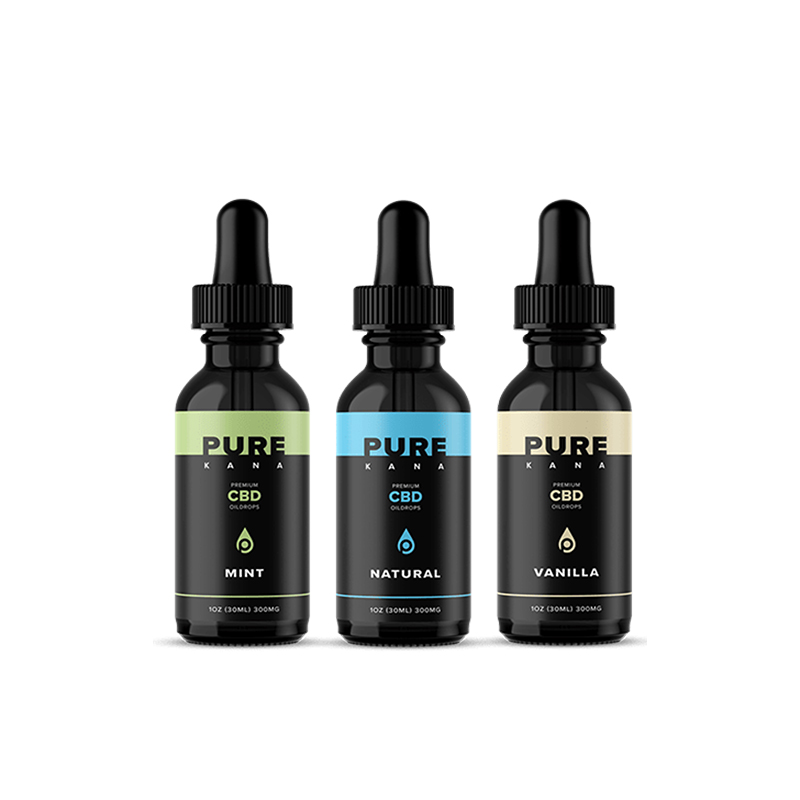 Derived from gluten-free, non-GMO hemp, this product is extremely potent. PureKana formulates a state-of-the-art extraction process that gets rid of THC content. Customer reviews of the CBD oil make the brand trusted when it comes to high-quality cannabidiol products.
9. Green Roads CBD Oil
The best-suited CBD oil for anxiety is Green Roads' Premium CBD Oil. Considering the brand's good reputation and positive effects of the product, many people can vouch for its fast, and excellent effects. Work and nighttime anxiety triggered by several factors can be eased by this powerful oil.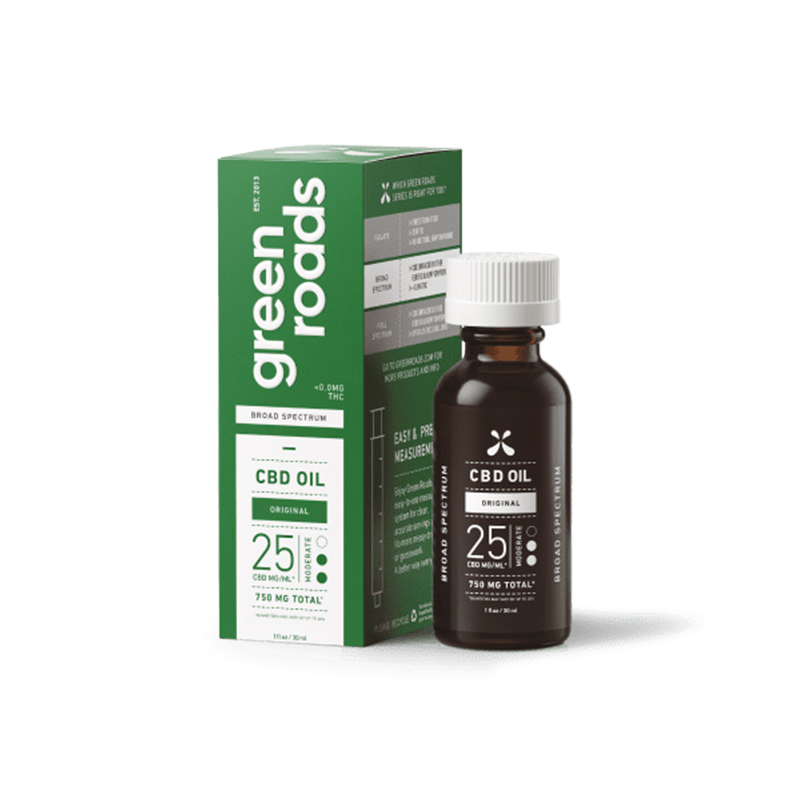 Just like other brands, Green Roads consult a third-party laboratory to look over its products' quality. The CBD oil is unflavored, making it a good choice for mixing in coffee and other beverages. The best part is the price, because Green Roads CBD Oil cost $44.99 per 10mg.
10. Hemp Bombs Oil
Hemp Bombs is a good place to shop premium CBD oils with a decent price tag. The brand offers non-GMO oil that provides improvements to a person's mood, sleep quality, and stress. Following health and industry standards in manufacturing cannabidiol oils, Hemp Bombs is certified organic and THC-free.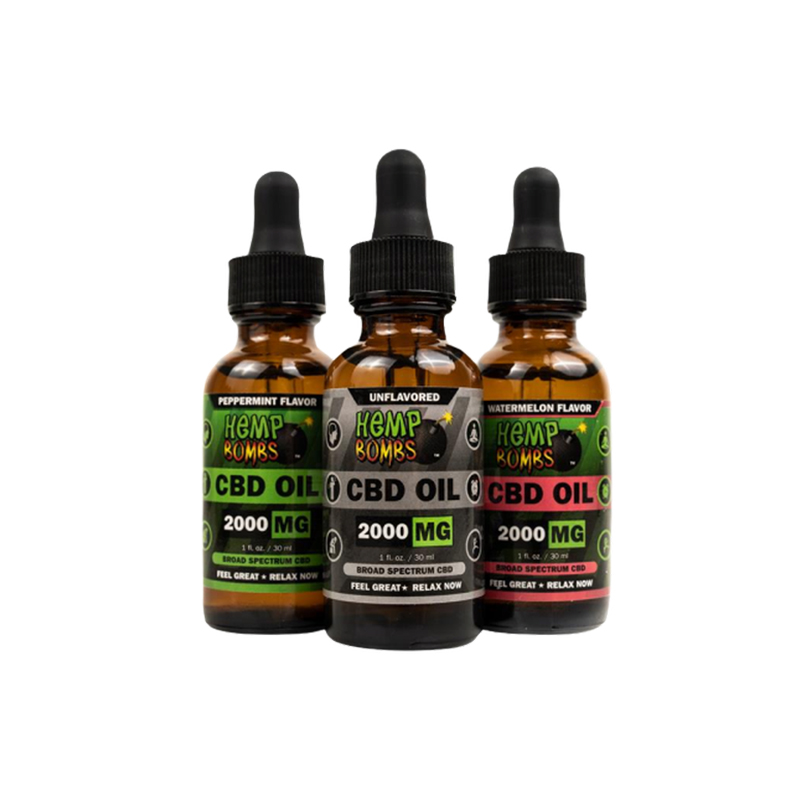 All the products are highly tested to guarantee effects, from hemp supply to manufacturing process. Doses available are 300mg, 600mg, 1,000mg, 2,000mg, and 4,000mg.
11. Nature's Script CBD Oil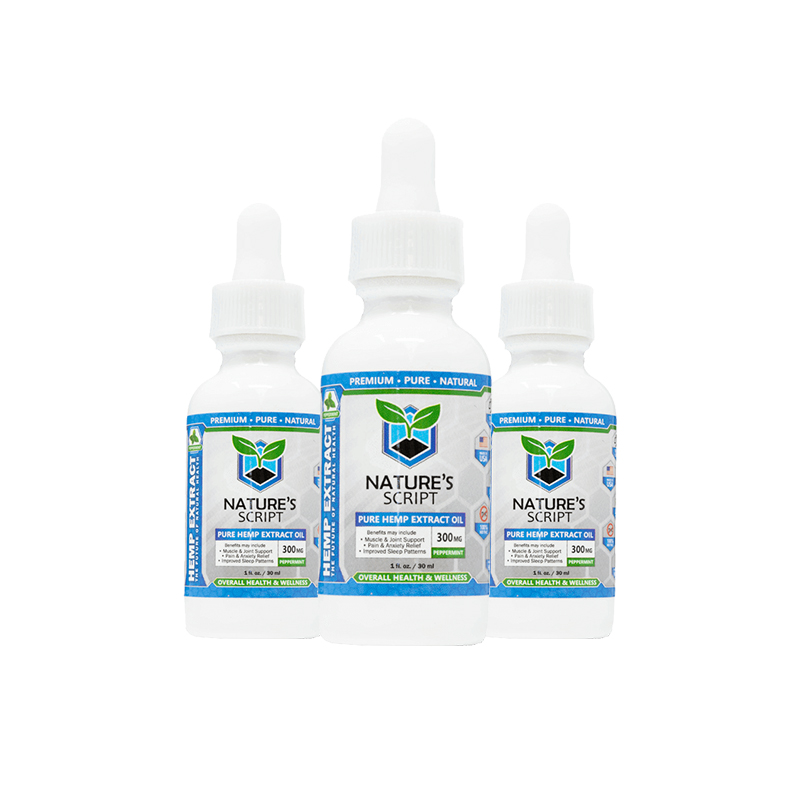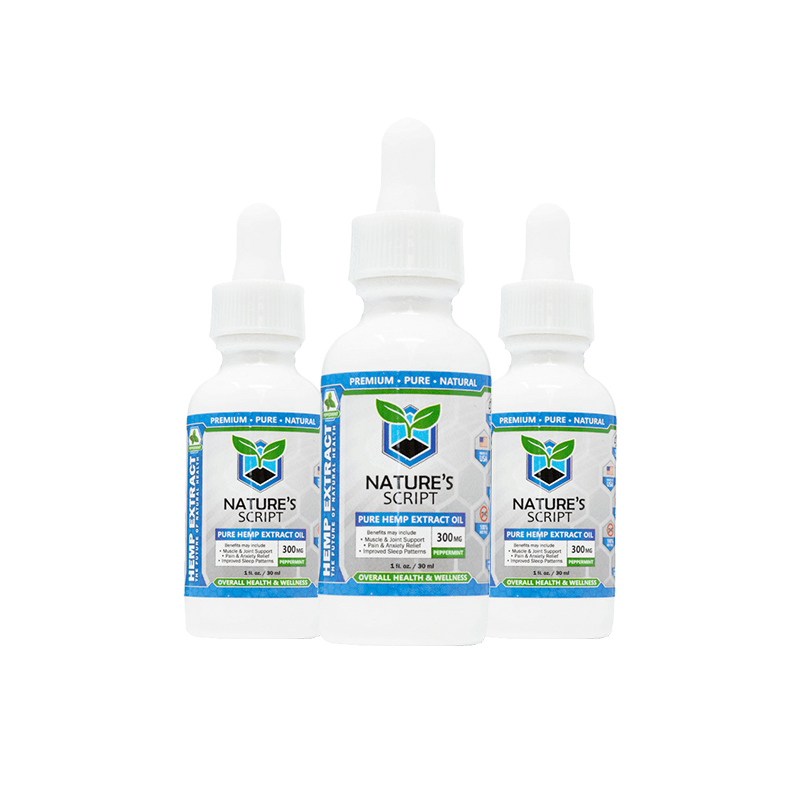 Nature Script seeks to bring premium cannabidiol oil in the purest form. The CBD oil is derived from hemp, that's why the THC content doesn't exceed 0.3 percent on a dry-weight. The brand reports 99 percent purity of unwanted residuals.
All the products are made in-house, sourced from regulated farms with sustainable practices. The CBD oil is isolated from all kinds of metal, pesticides, and contaminants through CO2 extraction. Result-wise, Nature's Script CBD Oil provides immediate ease from all sorts of pain and even lowers stress levels and anxiety symptoms.
12. Koi Naturals Oil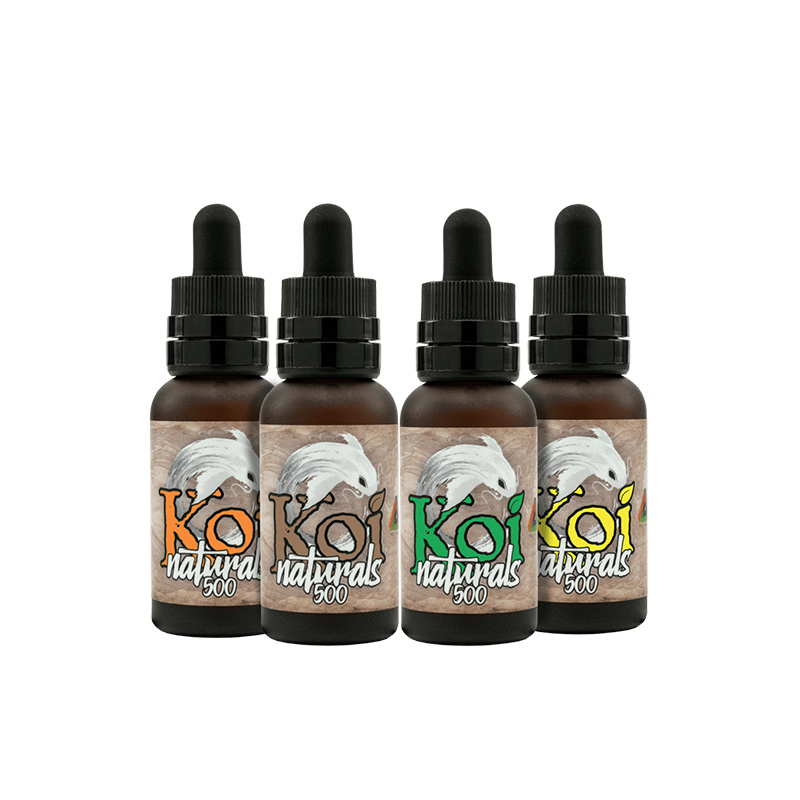 Experience a natural-tasting form of CBD with absolutely no contaminants and GMO. Koi Naturals CBD Oil has broad-spectrum tinctures with zero THC content. Based in California, the brand has been in the industry even before the Farm Bill was passed.
With market-tested products, Koi Naturals gained popularity especially with their oils. Coming in six variants, Lemon-Lime, Orange, Natural, Strawberry, Spearmint, and Peppermint. These oils come in three strengths: 250mg, 500mg, and 1,000mg.
13. CBDfx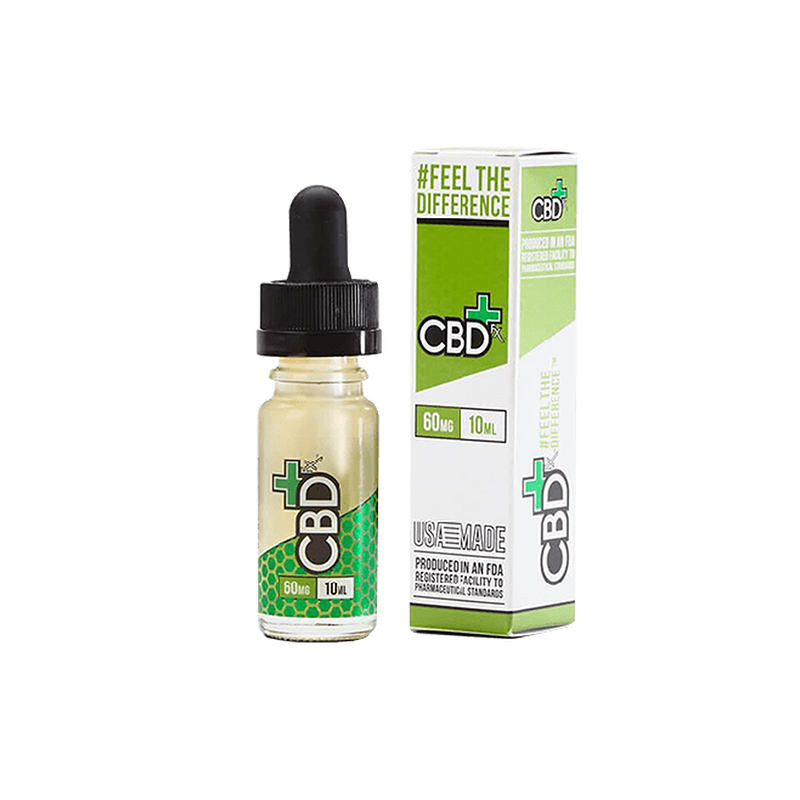 For vegan lifestyle enthusiasts, finding cannabidiol oil with organic, animal-free ingredients is serious business. Thanks to brands like CBDfx, consumers can get 100% vegan and organic CBD oil with zero THC content.
All CBDfx products are made from U.S.-grown hemp, which prides itself as the most digestive oil in the market. Providing relief for muscle and joint pain, and even lowers behavioral signs of anxiety, this CBD oil is a holy grail.
14. Charlotte's Web CBD Oil
Charlotte's Web takes pride in high-cannabidiol, low-tetrahydrocannabinol products proven to provide health benefits especially to individuals with anxiety and depression. The brand's plant-based oil has a unique formula consisting of phytocannabinoids, terpenes, flavonoids, and essential fatty acids.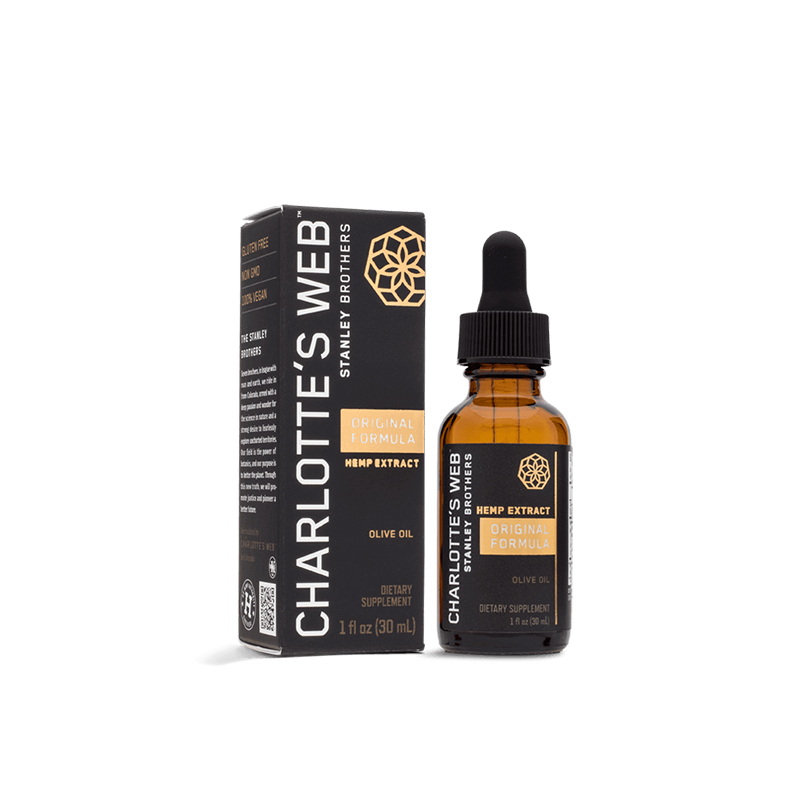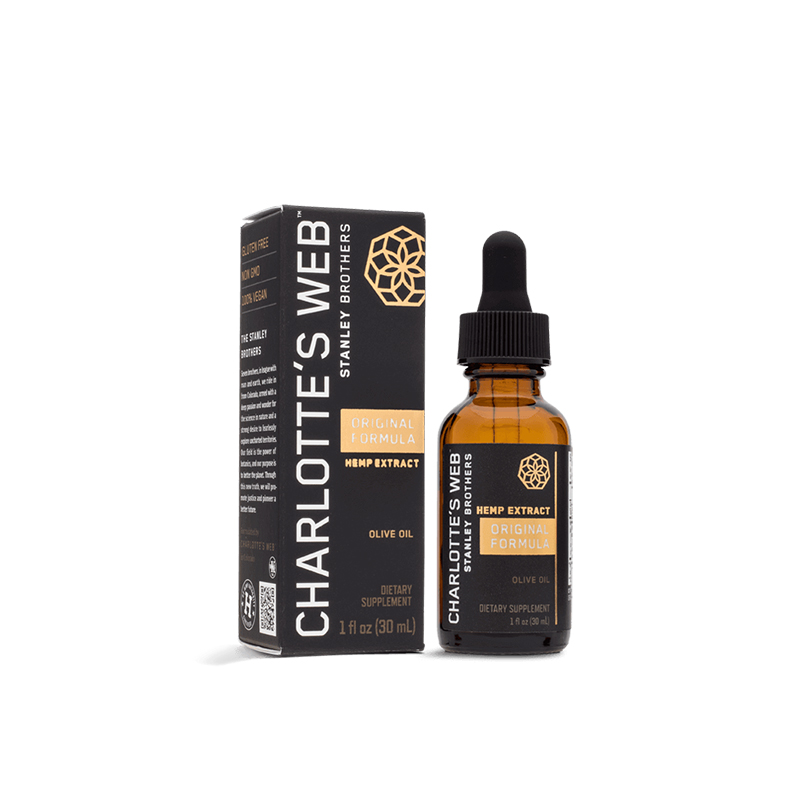 More than flavors, people are talking about this CBD oil because of the desirable results. Consumers can guarantee consistent dosing, with no artificial additives.
15. Populum CBD Oil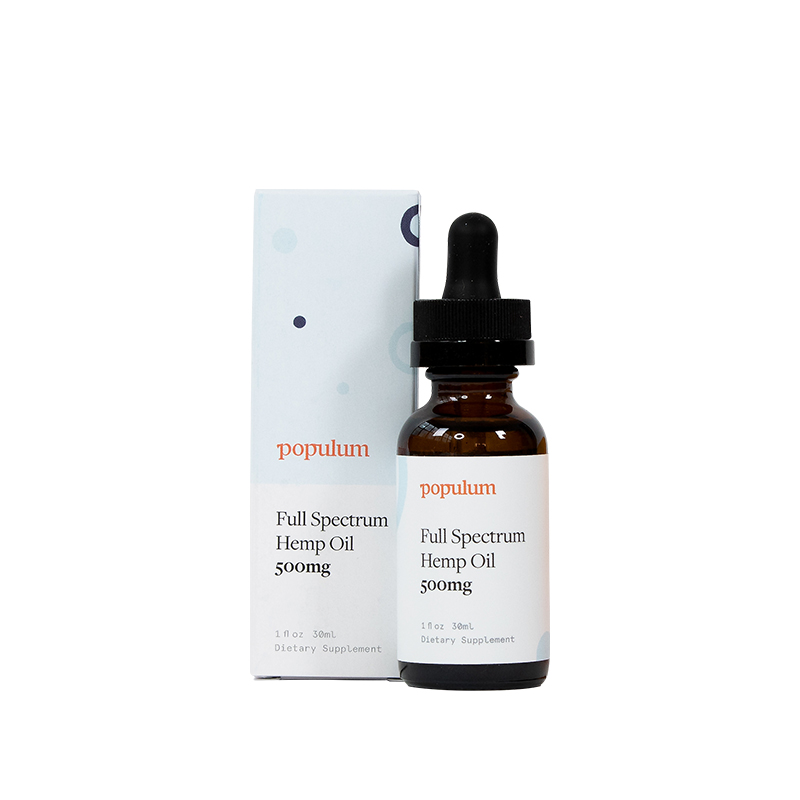 Another premium CBD oil that has excellent effects that kick immediately is Populum's CBD Oil. With hemp source from registered farms in Colorado, the brand supplies all CBD products that are worth every dollar.
This oil is great for sleep and anxiety, lowering stress levels and putting an individual in a relaxed state. It comes in three dosing, 250mg, 500mg, and 1,000mg. Everything that the brand carries are lab-tested and ethically grown.
16. Ananda Hemp Oil
The brand Ananda Hemp is pioneering in wellness products derived from full spectrum hemp oils. The product relaxes the mind and body, which benefits those who are suffering from chronic pain, mental disorders, and chronic stress.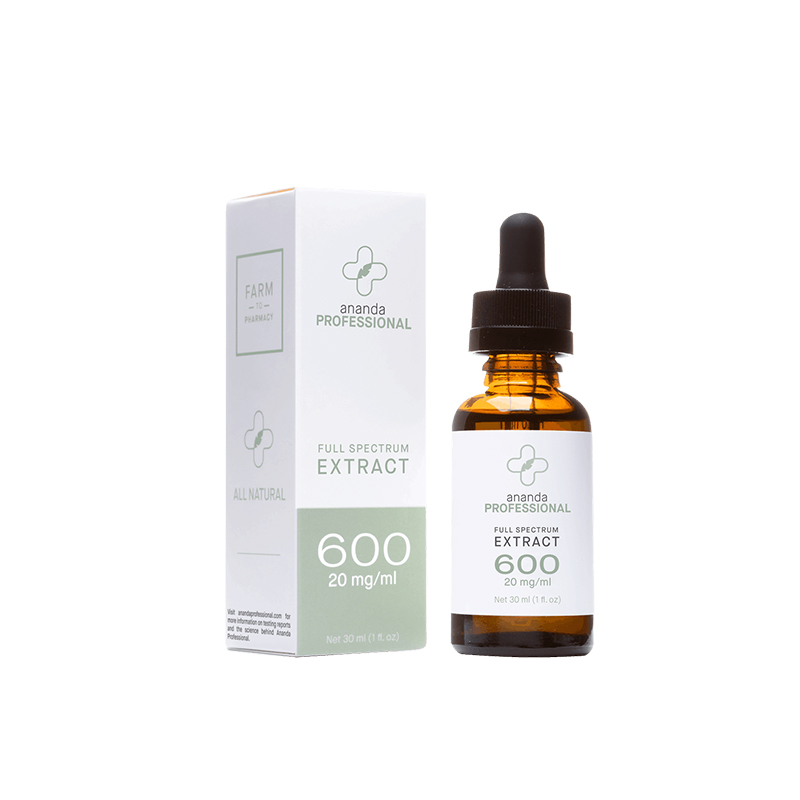 The CBD hemp oil is cold-pressed from the seed, before it undergoes safe processes to remove contaminants. The tincture contains 300mg of active cannabinoids, ensuring desirable effects after consumption or use. Ananda Hemp is among the first brands to come into the market back in 2014, hence, it has already built a name in the industry.
17. Lazarus Naturals
With a mission to craft safe and high-quality CBD products, Lazarus Naturals deliver both affordable and excellent cannabidiol oils. The high-potent oils come in three variants, and contain no traces of THC.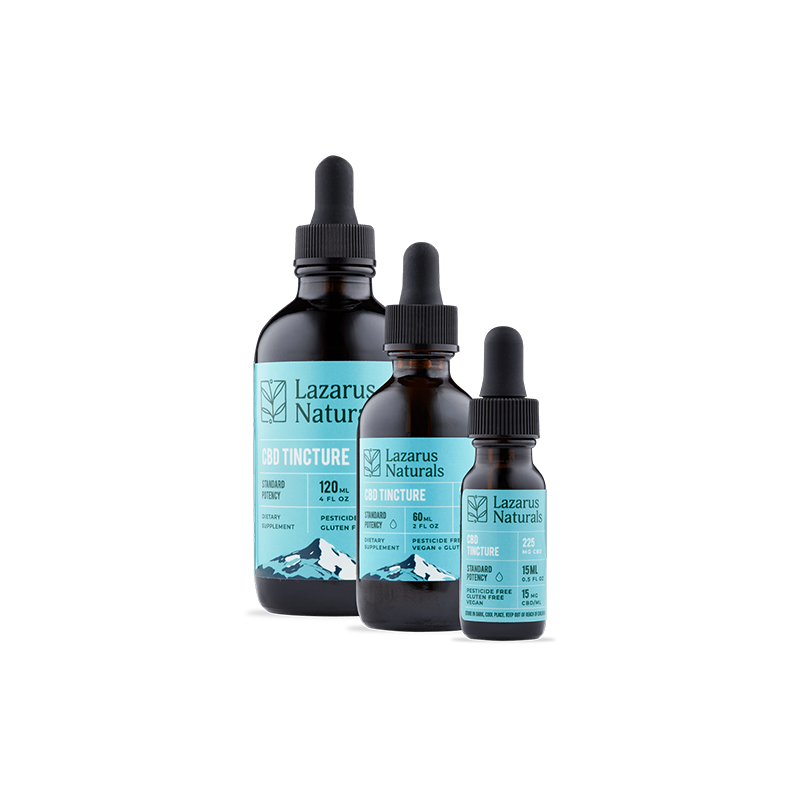 For those who are after relaxing effects, Lazarus Naturals' CBD oil definitely is worth the money. With delicately crafted flavors, consumers can surely enjoy the taste of the oil.
18. MedTerra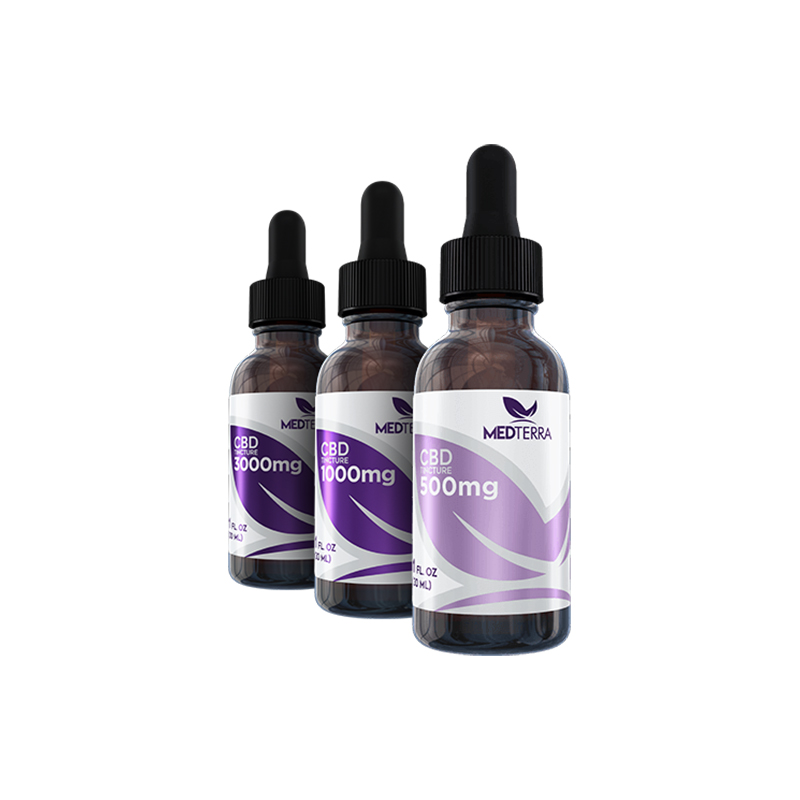 MedTerra is highly competitive in the market, with its very own CBD oils that have up to 2,000mg dosing. The company branded its oils as meditating and mind healing, as it provides a unique state of relaxation to users.
Made with 99% pure cannabidiol extract, the CBD oil tincture provides natural relief with no after effects caused by THC. MedTerra promotes zero THC content, which leaves no euphoria and doesn't cloud the mind.
19. Spruce CBD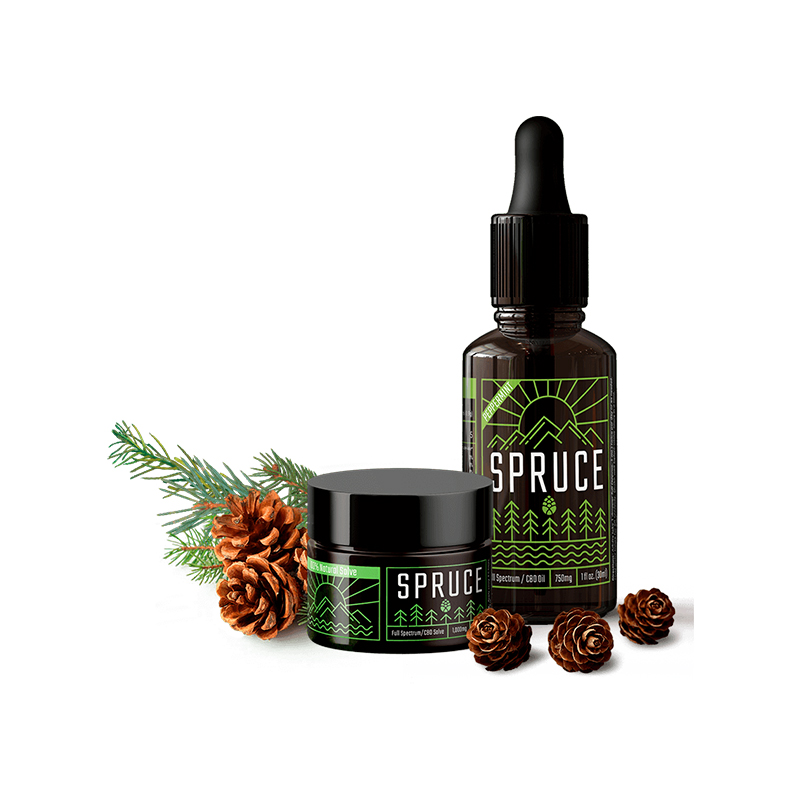 While there's no such thing as perfect CBD oil, the formulation of Spruce's CBD oil is both energy boosting and offers relaxing effects. Made with 100% natural and organic hemp, it offers consistent dosing for relief.
The CBD oils are lab-grade, and come with a graduated dropper to ensure accuracy in serving size. In addition to the gluten-free content, Spruce CBD oil is also vegan and with no artificial flavors.
20. Sensei CBD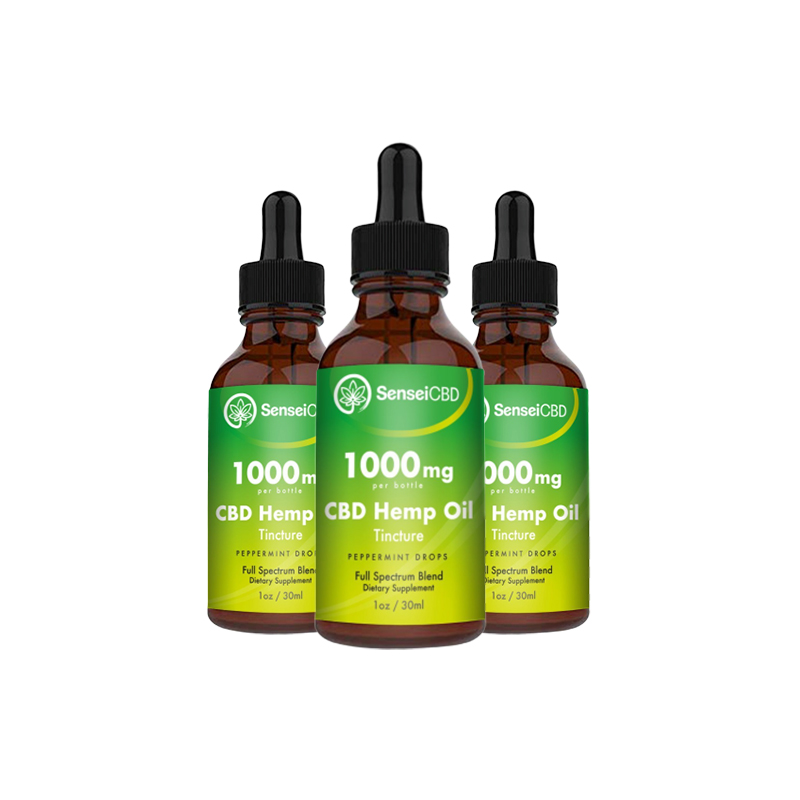 A rising brand in the saturated CBD market is Sensei CBD, offering curated selection of full spectrum oils for relief. The product is proven effective for easing muscle and joint pain, plus providing relaxation effects upon consumption.
Sensei CBD also offers strongest CBD oil with 5,000mg dosing to help individuals deal with symptoms linked to PTSD and fibromyalgia.
Conclusion
Cannabidiol oils and products provide a number of benefits, including relief for pain, lowering stress levels, and easing anxiety symptoms. Get your hands on these premium and top-tier CBD oils to get instant relief from increased heart rate, breathlessness, and chronic pain.
How the Stundenglass Gravity Hookah V2 Compares to the Plenty Vaporizer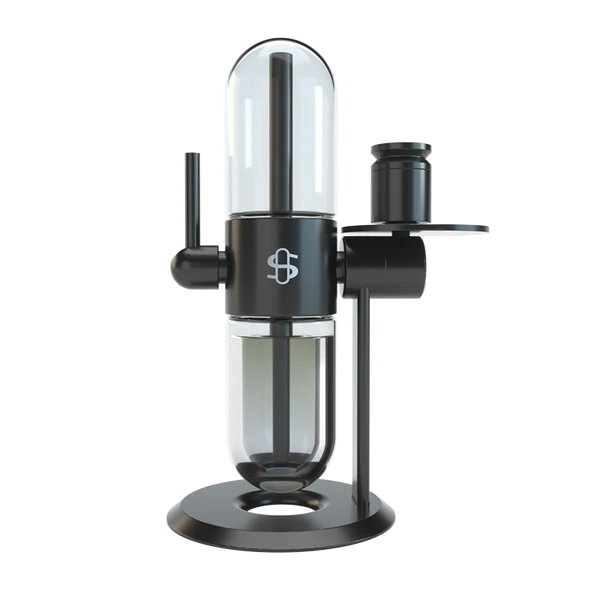 Are you considering purchasing a Stundenglass Gravity Hookah V2 or a Plenty Vaporizer? If so, then this blog post is for you! In this post, we'll take an in-depth look at the features and benefits of both the Stundenglass Gravity Hookah V2 and the Plenty Vaporizer, allowing you to make an informed decision as to which product is best for your needs. We'll also discuss how the two products compare to each other, so you can make sure you're getting the most bang for your buck.
Introducing the Stundenglass Gravity Hookah V2
Looking for a unique and high-quality smoking experience? Look no further than the Stundenglass Gravity Hookah V2, available now on vapor.com. This innovative piece combines the traditional hookah design with modern engineering for an experience unlike any other. The Stundenglass Gravity Hookah V2 uses kinetic motion activation to draw smoke from the bottom chamber up into the top chamber, where it can be enjoyed by up to four users simultaneously. With its sleek design and easy-to-use features, the Stundenglass Gravity Hookah V2 is the perfect addition to any smoking collection. Plus, with its durable construction and lifetime warranty, you can be sure that you'll be enjoying this piece for years to come. Don't miss out on the chance to experience the future of hookah smoking with the Stundenglass Gravity Hookah V2. Order now on vapor.com.
The Plenty Vaporizer
The Plenty Vaporizer is a high-quality device that has been in the market for a while. This vaporizer is known for its unique design, high-quality construction, and impressive vapor production. The device has a stainless steel cooling coil that ensures the vapor is smooth and flavorful. Additionally, it has an adjustable temperature control that enables users to select their preferred vapor density and flavor.
The Plenty Vaporizer is popular among vapor enthusiasts who prefer desktop vaporizers that deliver top-notch vapor quality. You can get your Plenty Vaporizer on vapor.com, where it is sold at an affordable price. This vaporizer is a reliable investment for anyone who enjoys vaping dry herbs, as it is built to last and offers an exceptional vaping experience.
However, the Stundenglass Gravity Hookah V2 stands out in terms of its unique design, efficiency, and durability. Let's dive deeper into the comparison between these two products.
The Verdict
After a thorough comparison, it's safe to say that both the Stundenglass Gravity Hookah V2 and the Plenty Vaporizer offer unique and enjoyable smoking experiences.
The Stundenglass Gravity Hookah V2 offers an aesthetically pleasing and luxurious design, with its handcrafted borosilicate glass and polished anodized aluminum. Its unique spinning motion creates a smooth and effortless draw, and the ability to customize the height of the smoke chamber allows for a personalized smoking experience.
On the other hand, the Plenty Vaporizer offers a more compact and efficient design, utilizing convection heating to evenly distribute heat throughout the dry herb chamber. Its temperature control system allows for precise temperature adjustments, resulting in a pure and flavorful vapor.
Ultimately, it comes down to personal preference. If you're looking for a luxurious smoking experience with customizable features, the Stundenglass Gravity Hookah V2 is a great choice. If you prefer a more compact and efficient option with a focus on vapor quality, the Plenty Vaporizer may be the better fit.
The Importance Of Pure CBD Products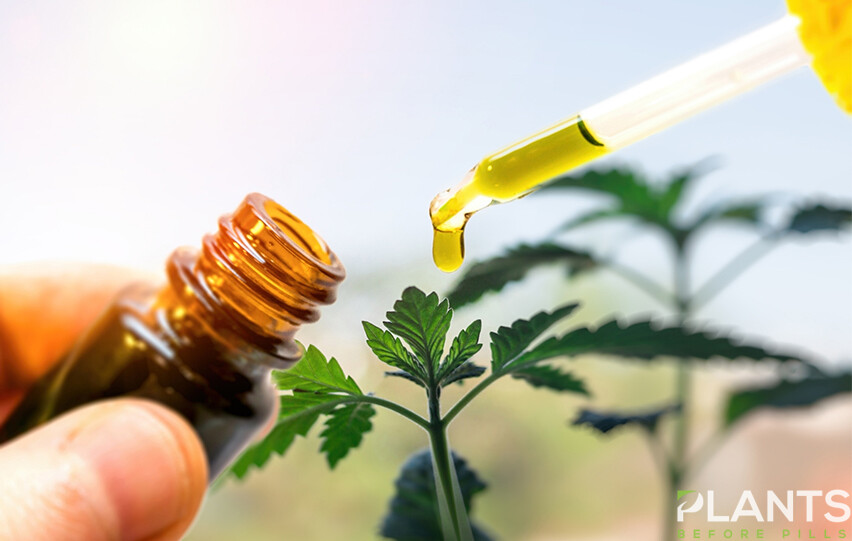 Pure CBD products are gaining popularity day by day, thanks to the health benefits of CBD. But what does pure mean exactly? You have undoubtedly heard about the hype regarding CBD oil and other products and their effectiveness in reducing anxiety and depression levels. You might have even tried it for yourself or seen someone use it for pain relief, but most people don't know that not all CBD products are created equal. In fact, many different variables are involved, one of which is the purity of the product itself!
The importance of pure CBD products
CBD is short for cannabidiol and is extracted from the hemp plant. It is one of the most common cannabinoids found in hemp plants. Cannabinoids are chemical compounds that are naturally produced by the cannabis plant to create its unique properties. Unlike THC, it is not psychoactive and doesn't cause any side effects like drowsiness or impairment. In fact, CBD has been found to be effective in treating many health conditions, such as pain relief, reducing anxiety and depression symptoms, and even treating cancer.
How to test and verify the purity of CBD?
Cannabinoid content. THC is the psychoactive compound found in cannabis, but CBD is not. However, some companies use "CBD oil" as a marketing term to refer to cannabis-derived products that have high levels of THC and only trace amounts of CBD. Therefore, it's important to test your product for cannabinoid content and ensure that it contains at least a certain level of CBD.
Pesticide content. Pest control products are used by many farmers and manufacturers so they can grow their crops without pests destroying them or getting into their products' supply chain during production stages. However, these pesticides may be harmful if consumed by humans on a regular basis because they can cause cancer or other illnesses over time (even though some claim there's no proof yet). To ensure that your product does not contain any traces from these pesticides or others like it, test for pesticide content before buying anything off the shelf in stores around town!
Heavy metals & microbial contamination: These two tests are done together because they both have similar goals: determining if there are any dangerous substances present within an item being sold today—whether food-related items like milk powder mixes; pharmaceutical drugs manufactured overseas; etcetera—then stop using said item immediately! If this happens, don't panic because we're here for you; just call us right now so we can take care of everything else instead!"
Make sure that you analyze the label of the product and look for a certificate of analysis (COA)
When buying a CBD product, make sure that you analyze the product's label and look for a certificate of analysis (COA). A COA is a document containing information about an item's source, quality, purity, and potency. This document can help you determine if what you are buying is exactly what it says it is or if it has been tampered with in any way.
What should I look for in a COA?
• The company that provided the test results should be listed as well as their contact information
• The date when the tests were conducted can also be included in this document
• The location where these tests were run should be indicated by using geographic coordinates or GPS coordinates
Before purchasing any CBD product, it is important to cross-check its quality, ingredients, and purity. You should look for a product that has been tested and verified by an independent third-party lab. You can also look at the ingredients used in the product as well as its purity before purchasing it.
Conclusion
The importance of pure CBD products cannot be emphasized enough. Pure CBD oil is not only beneficial for your health, but it can also help in treating chronic pain, anxiety, and depression, among others. However, it is important to keep in mind that not all CBD products are made equal; therefore, it is necessary to ensure that the product you buy meets the right standards before purchasing it.
New study shows CBD may protect against COVID-19 [VIDEO]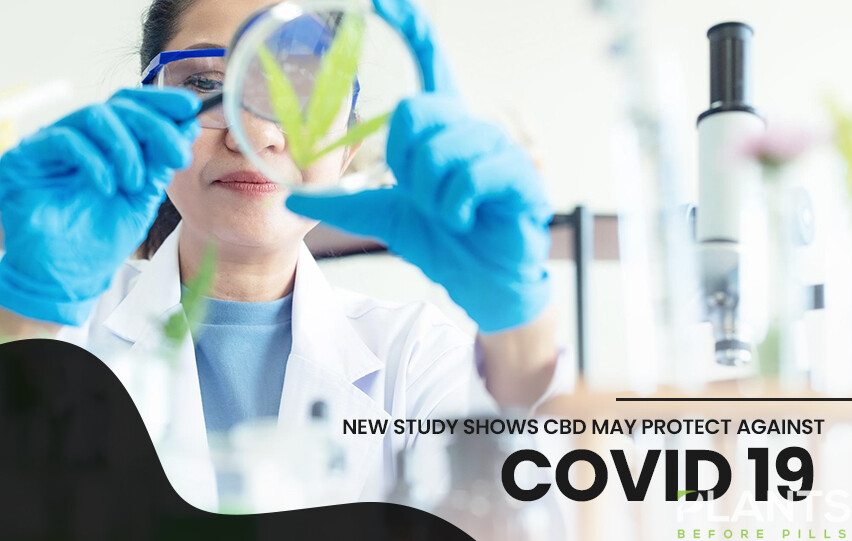 As variants of Covid-19 continue to emerge, some Canadian researchers are exploring how synthetic cannabidiol (CBD) may help prepare cells against SARS-CoV-2.