The Different Impacts of Marijuana Legalization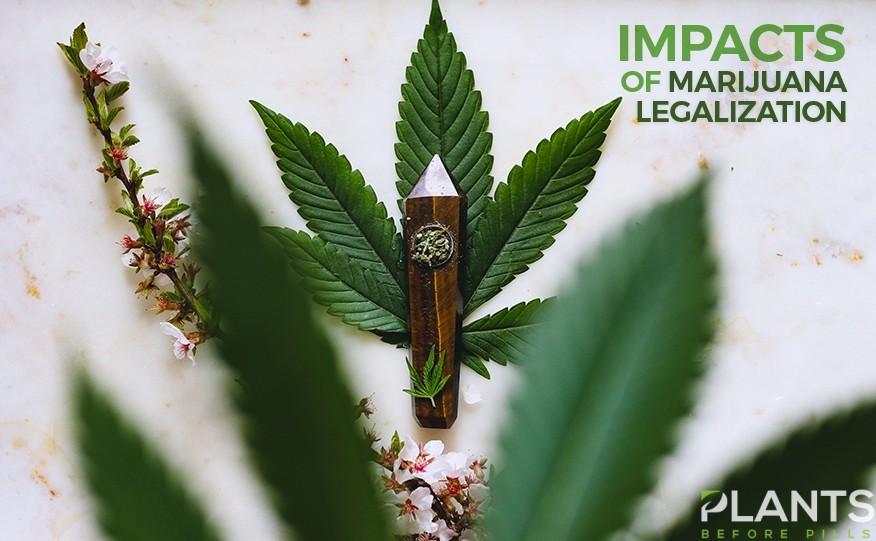 Many groups across the world have been discussing the legalization of marijuana, with a focus on the health effects of the plant. However, it is important to remember that legalizing it can have different impacts, aside from making it an available option for medicine and recreation. It has implications on science and technology, as well as the society and the environment.
To know more about the various effects of marijuana legalization, read on!
The Impact of Marijuana in Medicine, Science, and Technology
Let's start with something more apparent. With the medicinal properties of the plant, marijuana has been making an impact on these areas. Here's what we know so far:
The State of Medical Legalization
Marijuana is completely legal in a few parts of the world, namely Canada, Uruguay and some parts of Europe and the United States. The non-medical use of the plant has been decriminalized in these places. Meanwhile, Thailand has been implementing medical marijuana laws since the beginning of 2019.
In the US, more than 11 states and Washington, D.C. have legalized recreational use, while more than 30 states allow medical use. Meanwhile, the plant remains in the list of Schedule I substances, making it federally illegal. For some, the illegal status of the herb makes it more difficult for various researchers to conduct further studies about what the plant has to offer.
Federal Legalization Can Help in Cannabis Research Progress
Because of the restrictions posed by the lack of federal laws legalizing the plant, many advocates are pushing for the Medical Marijuana Research Act of 2019. This bill will decrease the hurdles faced by would-be researchers, making such studies regulated and legitimate.
According to The Hill, the proposed act makes obtaining the right licenses for research easier and more accessible. If you are worried about the implementation of rightful limitations to these studies, this law is expected to maintain safety measures that prevent misapplication and abuse of licenses.
An anticipated effect of the potential growth in marijuana research is that it can increase the quality and quantity of medical cannabis supply in the country.
The best thing about this proposal is that the bill will create a body of research on the plant. If this law gets passed, the US Department of Health and Human Services will issue a report discussing the status and results of the studies.
Cannabis as an Energy Crop
With the mounting concern about climate change, bioenergy is taking the forefront of energy research. The herb is becoming a point of interest for these types of development. According to experts, hemp (scientific name: Cannabis sativa L.) is potentially a great energy crop, which can replace currently used biofuel crops.
According to reports, crops that are currently used to extract biofuel is are actually bad for the environment. They disrupt biodiversity, require too much water in light of water crises in many parts of the world, displacing people and generate bad emissions.
On the other hand, hemp is a high-yielding crop that has a less environmental impact, which makes it a great alternative. Moreover, this can help in the production of CBD oil which is essential for the legalization and supply of medical marijuana. With the recently passed Farm Bill, this may be possible!
Social Impact of Cannabis
Aside from the medical, scientific and technological effects of marijuana legalization, the plant can also contribute to various social developments. Take a look at some aspects of the society that marijuana has affected.
The Racial Implications of Marijuana Prohibition
One of the most important things you should know about marijuana prohibition in the US is that it is closely related to racism. Before the great influx of Mexican immigrants in the 1900s, the plant was not prohibited. There was no federal law in place outlawing the herb. Come the 1900s, Mexican immigrants fled the grave political climate in their home country, leading them to go to the US.
After propaganda against "marihuana" was released in 1936, the Marihuana Tax Act sponsored by Harry Anslinger was passed in 1937. Anslinger claimed that cannabis was a "violence-inducing drug" connected to ethnic minorities, specifically black and Hispanic people.
Purging of Minor Offenses
Aside from the Marihuana Tax Act of 1937, the Boggs Act was also passed in 1952, criminalized the possession and use of the plant. In fact, you can get jailed for two to five years and fined for $2,000 if you are caught with cannabis on your person. Combined with the Controlled Substances Act of 1970, which made the plant a Schedule I substance, the penalty for minor offenses became graver.
With the current developments in marijuana-related laws, some states are now allowing residents with minor cannabis infractions to appeal for the removal of such offenses from their records. Illinois, Michigan, and California are taking initiatives to make such expungements possible. This is good news for residents with minor cannabis-related violations as it can expand their employment opportunities.
Other states with such programs include Colorado, Maryland, New Hampshire and Oregon.
More Open Mainstream Perception
The media plays a huge role in shaping public perception, just like what happened with the anti-marihuana propaganda in 1936. As the media portrayed the plant in a negative light, the public tended to view cannabis negatively, as well. With the more positive exposure of the plant in various media platforms today, many individuals are now seeing the herb differently.
Various television shows, documentaries, podcasts, and social media content are shedding light on the benefits and cautions pertaining to marijuana use. With discussions about legalization showing up on many media platforms, more and more viewers are warming up to the idea of legal recreational and medical cannabis.
Increased Influence on Cultural and Intellectual Production
As mentioned, the warmer acceptance of the plant from media producers is contributing to the gradual open-mindedness of media content consumers. However, marijuana as inspiration for cultural and intellectual production is not a new practice. In fact, the plant has been used by various artists across human history.
From our ancestors to William Shakespeare to various legendary musicians from the 60s and 70s up to the artists today, the herb has been contributing to cultural and intellectual production for millennia. So, artists and thinkers from the height of cannabis prohibition are able to produce masterpieces with the aid of the herb, you can bet that legalization can increase the rate of marijuana-inspired production.
Legal Recreational Cannabis Increased Safer Use
If there's one thing cannabis enthusiasts advocate, it is for the safe and responsible consumption of the plant. This includes consuming the herb only when you are of legal age. Well, legalization for recreational purposes just may facilitate responsible use among teens. According to CNN, states with recreational cannabis laws saw a decline in the number of teenagers using the herb.
Moreover, the legalizing it makes high-quality, certified and safe cannabis products available for consumers. With legitimate dispensaries, you can uphold a more responsible use of the plant with the help of highly knowledgeable budtenders. Legalization can also make cannabis-related informational resources available to individuals who want to know more.
Environmental Impact of Cannabis
As an energy crop, hemp is a great alternative to conventional crops planted for biofuel. However, there are parties who express concerns about the effect of expansive legalization of the plant. Check out some of them.
Exo-Related Concerns
According to JSTOR Daily, cannabis is a "water-hungry crop," requiring 22 liters of water per crop. This is just during the growing season. Some studies show that during low flow periods, these crops can even require water more than a flowing river can offer. So, hemp may be less water-hungry than traditional energy crops, but the fact remains that it requires a lot of water to grow.
Another concern is that the large demand for the plant requires more land area than available. Some critics say that some companies might clear our forests to make way for crops. Moreover, the use of rodenticides and other toxic substances to protect the crops lead to the killing of various wildlife.
Because the crops need copious amounts of water, expansive cultivation can lead to the drying up of bodies of water. There are also concerns about huge emissions from cultivation facilities, making the industry a contributor to air pollution.
Regulation Follows Legalization
Now, it must be remembered that industrial cultivation is only allowed in some states, which means that these territories have laws pertaining to marijuana growing. However, federal legalization can help demarcate limitations to facilitate the responsible and non-abusive cultivate of these plants. With proper regulations in place, the government will be able to outline standards that can make growing the plant safer and more efficient, with minimized negative ecological effects.
Now that you know how legalization can impact various areas such as medicine, science, and technology, as well as the society and environment, you can responsible form your stand regarding marijuana legalization. After all, nothing beats a cannabis advocate who is aware of the advantages and disadvantages of their advocacy.
Quick Facts About CBD Laws and Use in France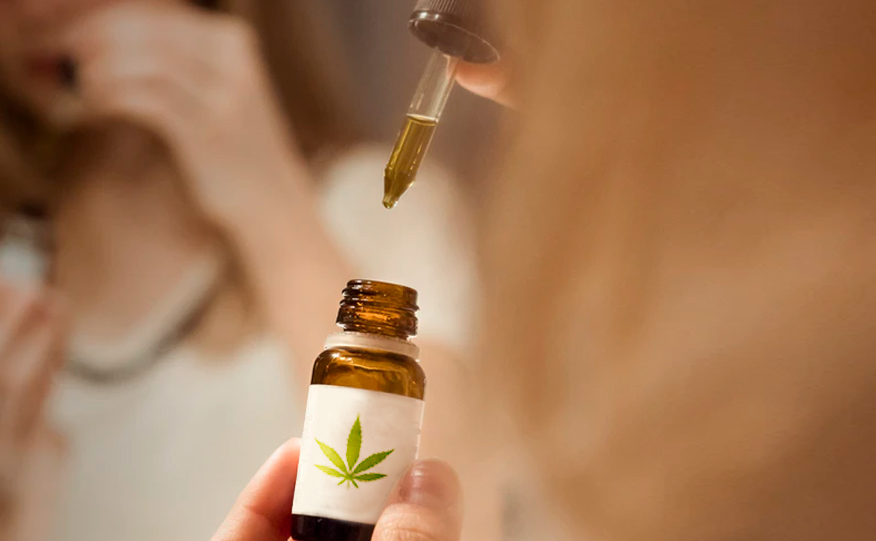 For French residents and the millions that travel there annually (Pre COVID, of course), the French culture is a bright, vibrant, and progressive one. People live their daily lives and work hard to establish a stable future and a legacy that they can be proud of. That likely will not change in our lifetime; however, one thing that has changed over the years is the CBD legislation in France.
What is the legal status of CBD in France?
While cannabis laws vary quite a bit in the European Union(EU), France is known to take a more liberal stance with many substances in the past, but cannabis is not one of them. As of today, the use of cannabis in France is illegal. This means you are not allowed to smoke or consume edibles with high THC in them. If you are not familiar, THC (Tetrahydrocannabinol) is the psychoactive ingredient that gives users that "high" feeling in the head and body, depending on the strains you consume. On the other hand, CBD from hemp is legal and can be found in many stores and health food shops around the country. With that said, there are undoubtedly many restrictions around the packaging and sale of any CBD products. As with most countries, companies that produce CBD for the mass market are not allowed to make any medical claims. Also, like the United States, CBD must have an overall THC content of less than 0.2% to be sold legally. This means full-spectrum CBD is currently not legal.
Where can CBD be found in France?
CBD oil and other products that contain the substance can be found in-store or online in France. Familiar places to purchase CBD are in health & wellness shops and even local convenience stores. As CBD use continues to grow in popularity, more shops are looking to stock and distribute them to interested customers. The same is happening online, where CBD companies are flourishing amid the current pandemic.
Typical products are CBD infused beverages, beauty products, and even pet treats. 
Can you grow hemp for CBD in France?
For the record, France is one of the only countries in the western world that has never banned growing hemp for CBD production. It is frequently used to make paper and clothing products and is 100% legal as of today. France is the largest producer of hemp in the EU.
Conclusion
Although the cannabis Sativa plants used to create high THC strains are not legal, CBD, and all products in the CBD realm are currently legal and thriving in France. You can find CBD oil in tinctures all over the country, and it should all comply with countrywide regulations of not being a consumable and not stating any medical claims to cure any illness.
AZ Adult-Use Cannabis Legalization Will Be Voted On In November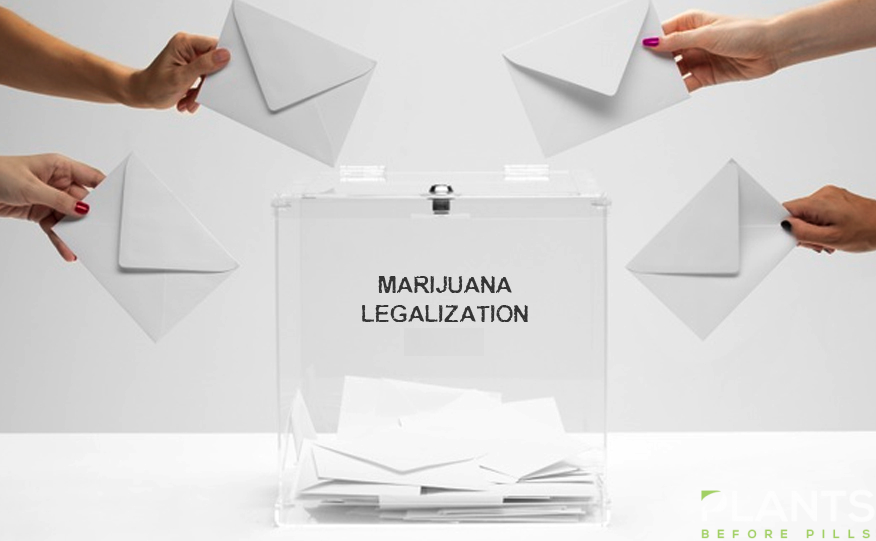 As of today, the use of cannabis is for recreational purposes is illegal. During the upcoming voting cycle in November, the state will put this hot topic back on the ballot for the citizens of Arizona to decide on once again. This initiative was voted on back in 2016 and failed with 48.7% of the vote.
The Secretary of State in Arizona confirmed that enough valid signatures were received and that this initiative will be on the ballot come voting time. This comes as a surprise to many who voted against it back in 2016 but a welcomed gift for the new voters for 2020.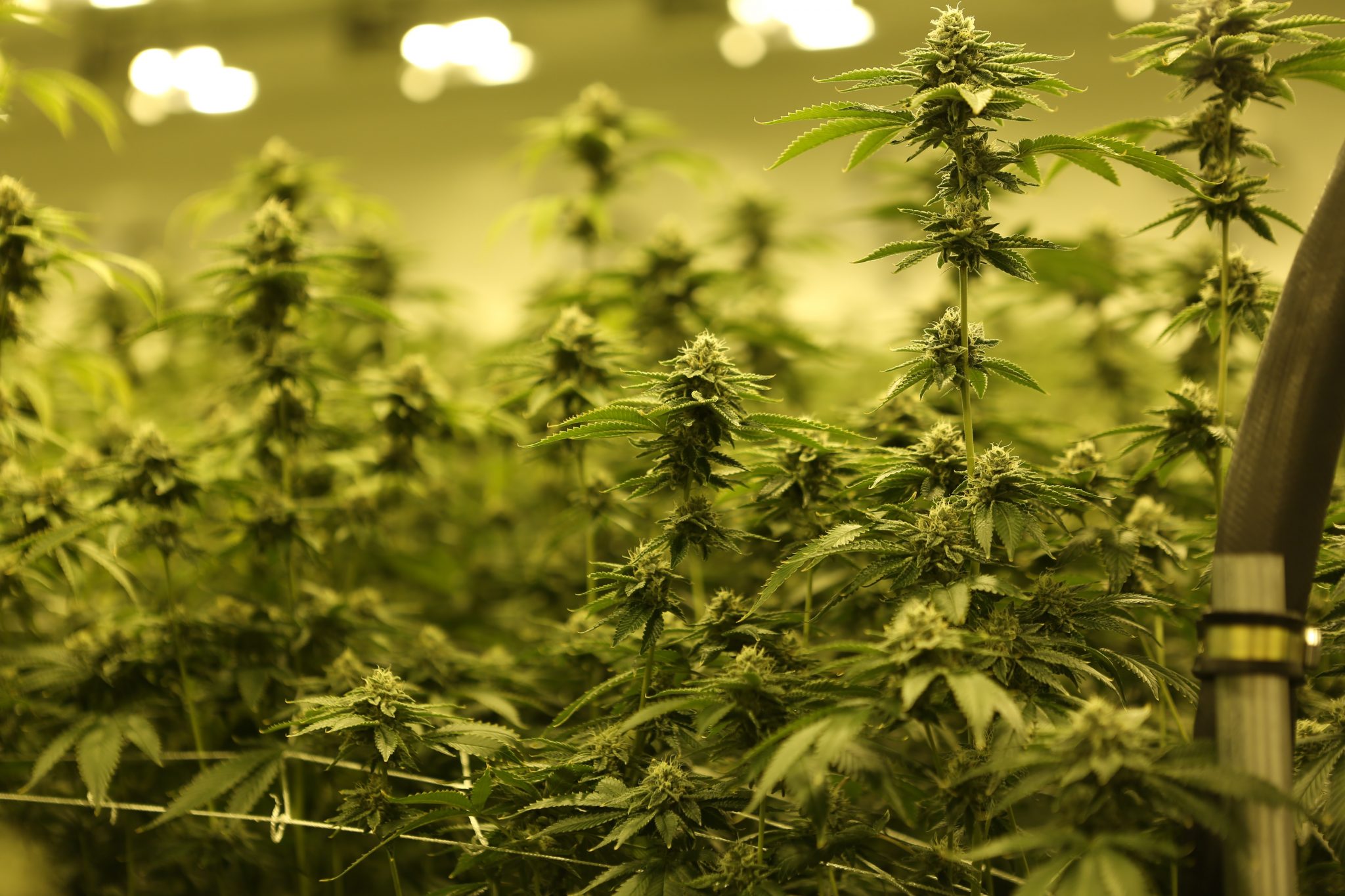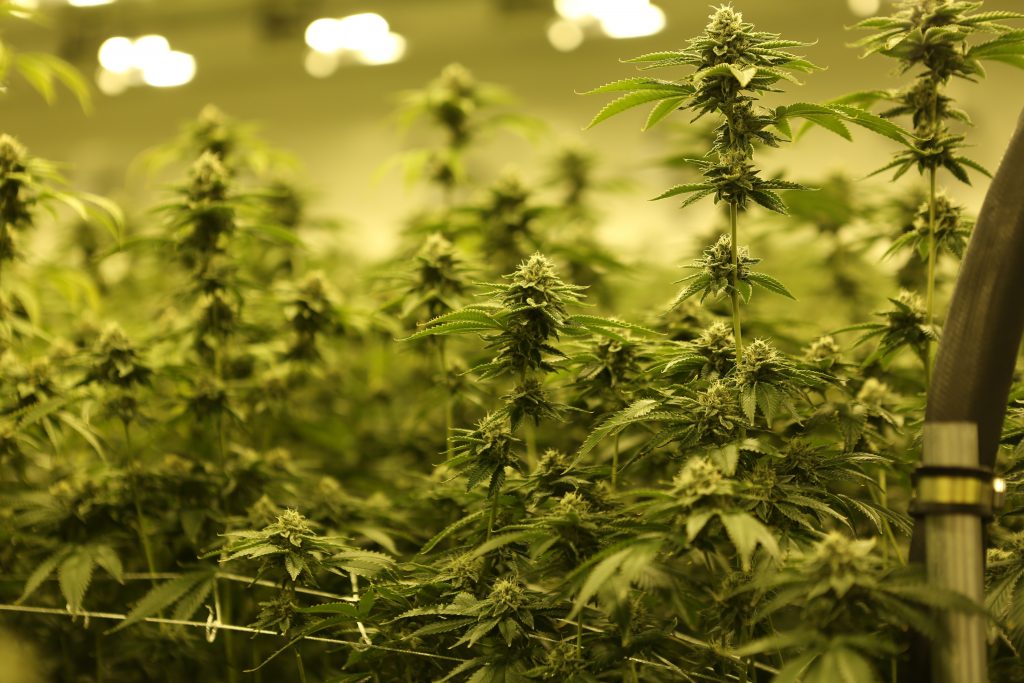 The opposition filed a lawsuit to keep this off the general election ballots due to the terms of the petition not providing enough information regarding the reform allowing the state's legislature could not change more potent strains of cannabis and a hefty tax on the sales.
While reviewing the general thoughts on recreational legalization in the state, many were good with this being on the ballot and voted on. We don't always get positive marijuana news from this state so there is a larger than normal amount of eyes around this topic now.
Now we all will wait to see what the great folks in Arizona do this November.

Do you live in Arizona? How do you feel about this being back on the ballot block? We would love to hear from you on it.
5 Products Available At Cannabis Dispensaries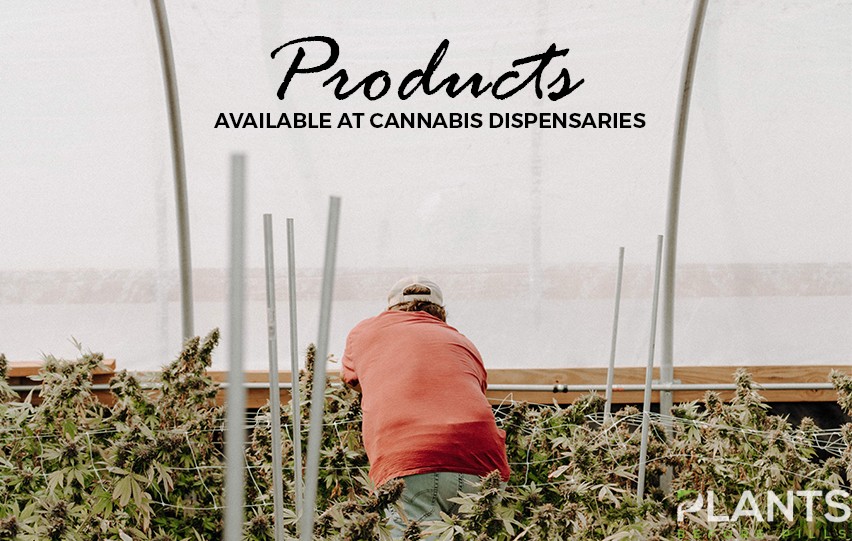 Many people have long enjoyed the variety of health benefits of cannabis. The substance is the base of numerous products sold in venues for legal purchase known as marijuana dispensaries. Read on for a brief overview of cannabis, its purported benefits and the items that one might find available for sale inside such destinations.
Cannabis Overview
Cannabis is a commonly grown plant. Various components of this herb, such as its seed oil and dried leaves, are employed for a wide variety of therapeutic and medicinal purposes.
Systemic Impact
The chemicals in cannabinoids, which are products composed of cannabis, project a soothing effect over the brain's neurotransmitters. Neurotransmitters submit messages throughout, which help nerve cells throughout the body perform various important functions. These components, also known as brain cells, impact critical, everyday actions, like cognitive functions, coordination, movement, thought and sensory perception.
Some people use cannabis-based substances, such as marijuana, for recreational purposes. When employed for such uses, the drug can exert an ultra-soothing influence over the brain and induce a feeling of tremendous calm and could potentially diminish one's cognitive functions, like memory and concentration, in addition to their reflexes and reaction times.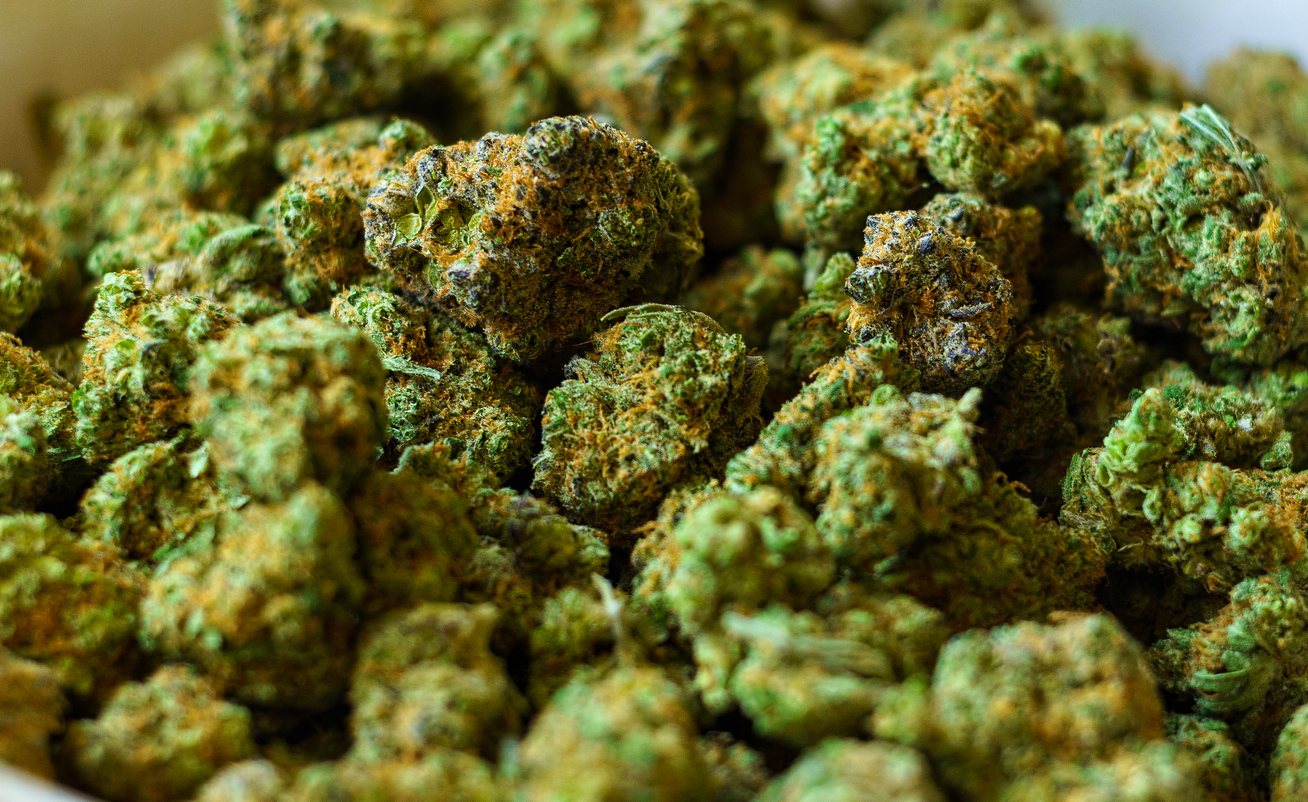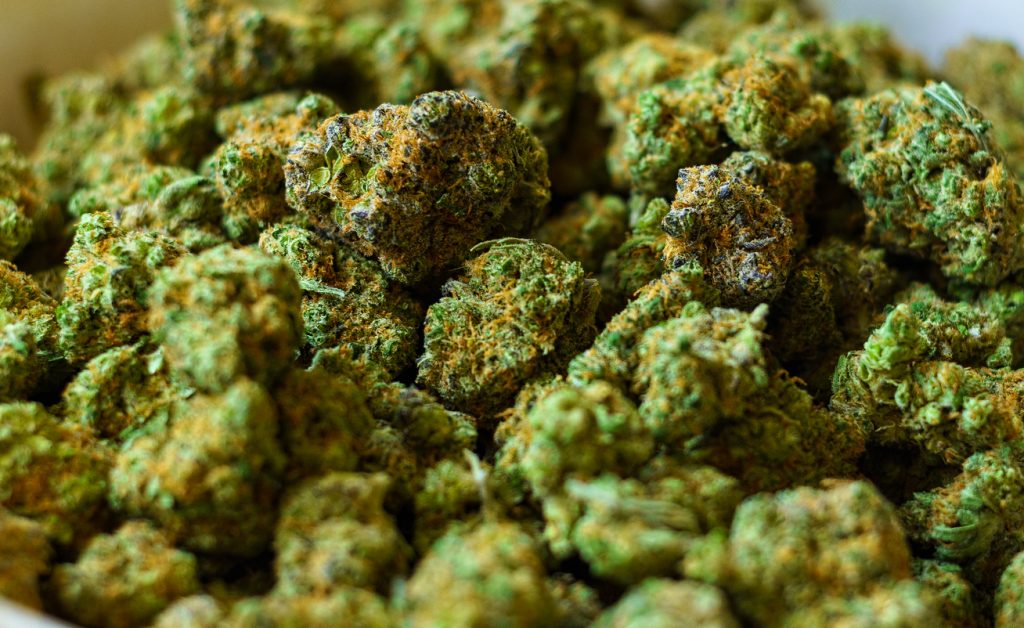 Marijuana has, however, found an important place in modern medicine. For those who smoke the chemical, they often experience potentially positive occurrences, including decreased levels of pain and an improved appetite. These attributes possess the capacity to benefit subjects stricken with major illnesses, such as cancer and other life-threatening maladies. As well, medical professionals prescribe them in medicinal dosages to those dealing with such ailments.
That said, when ingested for remedial endeavours, most cannabis-laden products do not impact the mind but lessen a host of systemic problems capable of eliciting numerous untoward and potentially life-altering symptoms.
Ingestion Methods
There are several ways for an individual to ingest cannabis into their system. Most people are familiar with the most common internal route, which is smoking. Those who use marijuana inhale lit cigarettes composed of the substance or inhale vapours created from the substance's smoke.
However, cannabis-based products enter the body through different avenues. Many items containing cannabidiol, often abbreviated as CBD, come in topical form. These materials come in the form of oils, ointments and lotions, which receive application to the skin. On other occasions, cannabidiol can be ingested in various foods and beverages or taken as a supplement presented in capsule form.
Therapeutic Uses Of Products Containing Cannabis
Scientific studies have concluded that cannabis-laden products do not merely help seriously or terminally ill subjects. Items like CBD oil might provide relief for individuals coping with less severe but potentially life-changing issues, including:
Pain
CBD has proven effective in treating the discomfort associated with chronic conditions, like multiple sclerosis and rheumatoid arthritis. Such subjects witnessed improvement in performing simple activities, such as walking and executing other pertinent movements without significant pain.
Sleep Quality
Individuals experiencing sleep challenges or even full-blown insomnia have noticed some improvement after using CBD products. Regardless of the precipitating factor, many users have gotten more vital sleep as a result.
Skin Maladies
CBD has proven effective in easing the physical manifestations associated with the common skin ailment known as acne. Researchers have been unable to draw an exact correlation between cannabis and the ailment. However, said scientific professionals opine that these fruitful results may be attributable to the drug's inflammation-fighting properties, in addition to its ability to suppress excessive systemic production of an oily skin secretion called sebum.
Cardiovascular System
Studies conducted have shown that individuals who use CBD products may witness a reduction in blood pressure. High blood pressure is often a major culprit in potentially life-threatening problems, like heart attacks, strokes and peripheral vascular disease.
Various Mental Disorders
The soothing effects of cannabis-comprised items may precipitate improvement in individuals diagnosed with mental disorders, such as anxiety and depression. CBD products have gained notice as potential therapeutic options for these issues because said products are thought not to elicit the side effects that other drugs commonly employed to treat such ailments do.
Substance Abuse Treatment
People employ cannabis as a drug addiction treatment. Researchers have found that CBD may modify brain circuits related to drug dependency and has returned favourable results in aiding those with addictions to narcotic substances, like heroin.
Five Products Available At A Cannabis Dispensary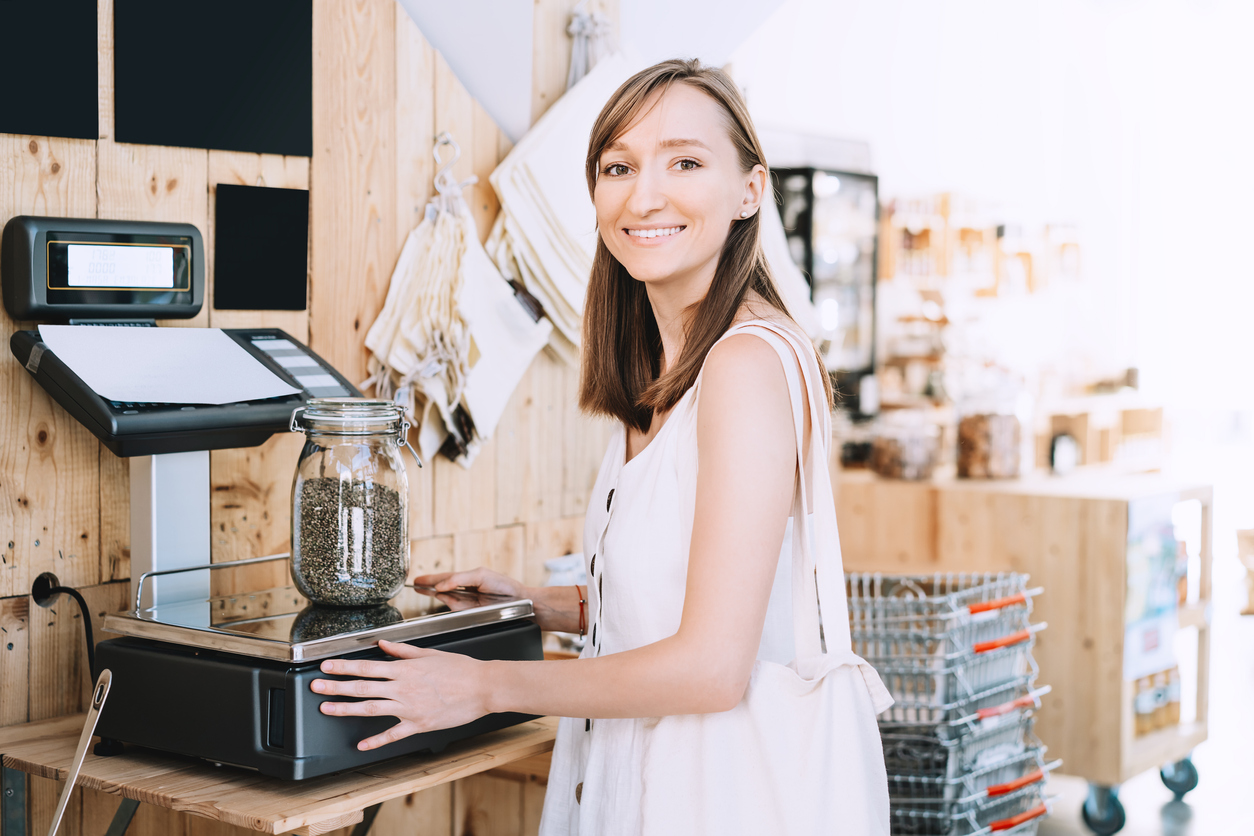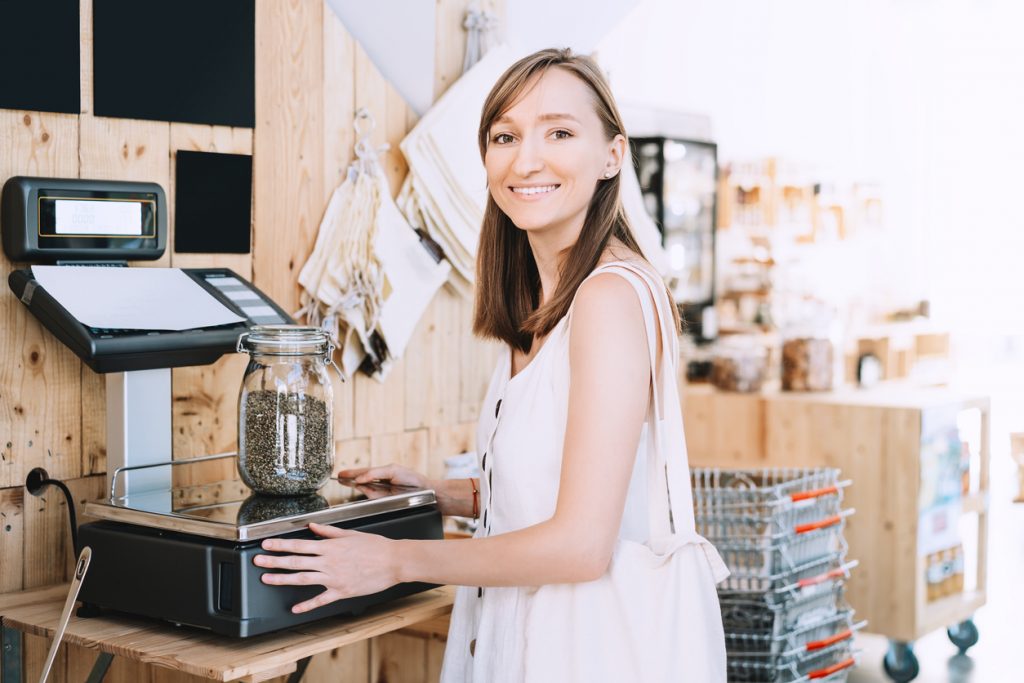 Topical Products
CBD oil is amongst the most popular products a marijuana dispensary sells. These products often come in different types and aromas. Industry insiders opine that the effects are not as strong as other cannabis products. However, these items are still potent enough to provide suitable relief for health issues, such as skin problems, pain and headaches.
Edible Items
Foods can have cannabis infusions added. Experts suggest the oral route is the most effective mode of administration for those using said materials for medicinal purposes. Products commonly containing cannabis concentrations include foods, like chocolate and beverages, such as coffee and tea.
Pills
Capsules are favoured by many because such modes of administration enable users to monitor the amounts they are ingesting carefully. Though somewhat more expensive than edible products, pills are easy to take and do not possess the distinctive cannabis taste that some might find disagreeable.
Vaporizers
Usually, vaporizers appear like pens that allow those who prefer smoking cannabis to ingest the substance in as healthy and effective a way possible. Vaping pens have cartridges that process water into vapour. When one vapes, they are not forced to hold the smoke in their mouth. Such practices are far more gentle on the user's lungs.
Sprays
These products typically come in bottles equipped with eyedropper-like objects. Usually, users remove the dispenser from the bottle and drop a small percentage of liquid under their tongue. Industry insiders suggest that this method is popular because cannabis effects commence with greater expediency than other methods.
What To Look For In A Marijuana Dispensary
Not all such facilities are created equal. Prospective customers are encouraged to conduct business with establishments demonstrating responsibility. Reputable distributors understand that cannabis is a drug and will not sell to individuals indiscriminately. In many cases, proprietors of such establishments will want to know the potential purchaser's purpose for using the substance.