The Different Impacts of Marijuana Legalization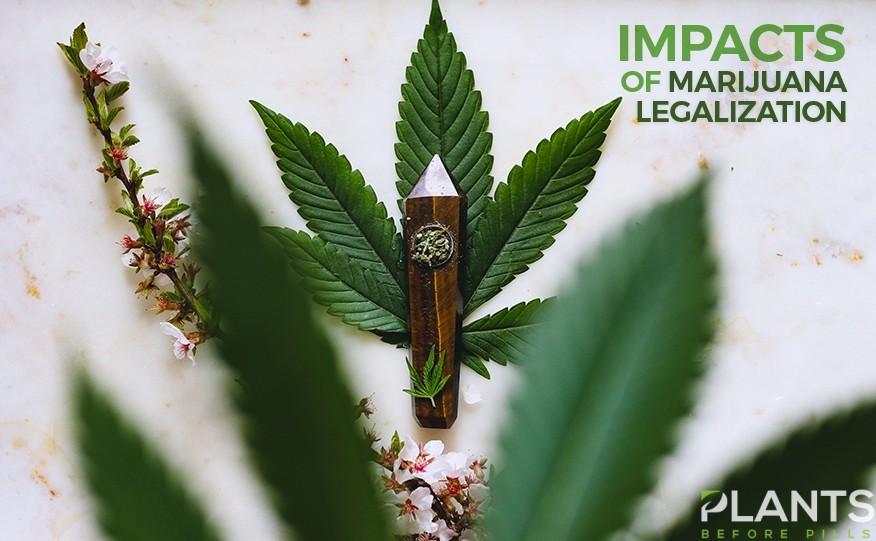 Many groups across the world have been discussing the legalization of marijuana, with a focus on the health effects of the plant. However, it is important to remember that legalizing it can have different impacts, aside from making it an available option for medicine and recreation. It has implications on science and technology, as well as the society and the environment.
To know more about the various effects of marijuana legalization, read on!
The Impact of Marijuana in Medicine, Science, and Technology
Let's start with something more apparent. With the medicinal properties of the plant, marijuana has been making an impact on these areas. Here's what we know so far:
The State of Medical Legalization
Marijuana is completely legal in a few parts of the world, namely Canada, Uruguay and some parts of Europe and the United States. The non-medical use of the plant has been decriminalized in these places. Meanwhile, Thailand has been implementing medical marijuana laws since the beginning of 2019.
In the US, more than 11 states and Washington, D.C. have legalized recreational use, while more than 30 states allow medical use. Meanwhile, the plant remains in the list of Schedule I substances, making it federally illegal. For some, the illegal status of the herb makes it more difficult for various researchers to conduct further studies about what the plant has to offer.
Federal Legalization Can Help in Cannabis Research Progress
Because of the restrictions posed by the lack of federal laws legalizing the plant, many advocates are pushing for the Medical Marijuana Research Act of 2019. This bill will decrease the hurdles faced by would-be researchers, making such studies regulated and legitimate.
According to The Hill, the proposed act makes obtaining the right licenses for research easier and more accessible. If you are worried about the implementation of rightful limitations to these studies, this law is expected to maintain safety measures that prevent misapplication and abuse of licenses.
An anticipated effect of the potential growth in marijuana research is that it can increase the quality and quantity of medical cannabis supply in the country.
The best thing about this proposal is that the bill will create a body of research on the plant. If this law gets passed, the US Department of Health and Human Services will issue a report discussing the status and results of the studies.
Cannabis as an Energy Crop
With the mounting concern about climate change, bioenergy is taking the forefront of energy research. The herb is becoming a point of interest for these types of development. According to experts, hemp (scientific name: Cannabis sativa L.) is potentially a great energy crop, which can replace currently used biofuel crops.
According to reports, crops that are currently used to extract biofuel is are actually bad for the environment. They disrupt biodiversity, require too much water in light of water crises in many parts of the world, displacing people and generate bad emissions.
On the other hand, hemp is a high-yielding crop that has a less environmental impact, which makes it a great alternative. Moreover, this can help in the production of CBD oil which is essential for the legalization and supply of medical marijuana. With the recently passed Farm Bill, this may be possible!
Social Impact of Cannabis
Aside from the medical, scientific and technological effects of marijuana legalization, the plant can also contribute to various social developments. Take a look at some aspects of the society that marijuana has affected.
The Racial Implications of Marijuana Prohibition
One of the most important things you should know about marijuana prohibition in the US is that it is closely related to racism. Before the great influx of Mexican immigrants in the 1900s, the plant was not prohibited. There was no federal law in place outlawing the herb. Come the 1900s, Mexican immigrants fled the grave political climate in their home country, leading them to go to the US.
After propaganda against "marihuana" was released in 1936, the Marihuana Tax Act sponsored by Harry Anslinger was passed in 1937. Anslinger claimed that cannabis was a "violence-inducing drug" connected to ethnic minorities, specifically black and Hispanic people.
Purging of Minor Offenses
Aside from the Marihuana Tax Act of 1937, the Boggs Act was also passed in 1952, criminalized the possession and use of the plant. In fact, you can get jailed for two to five years and fined for $2,000 if you are caught with cannabis on your person. Combined with the Controlled Substances Act of 1970, which made the plant a Schedule I substance, the penalty for minor offenses became graver.
With the current developments in marijuana-related laws, some states are now allowing residents with minor cannabis infractions to appeal for the removal of such offenses from their records. Illinois, Michigan, and California are taking initiatives to make such expungements possible. This is good news for residents with minor cannabis-related violations as it can expand their employment opportunities.
Other states with such programs include Colorado, Maryland, New Hampshire and Oregon.
More Open Mainstream Perception
The media plays a huge role in shaping public perception, just like what happened with the anti-marihuana propaganda in 1936. As the media portrayed the plant in a negative light, the public tended to view cannabis negatively, as well. With the more positive exposure of the plant in various media platforms today, many individuals are now seeing the herb differently.
Various television shows, documentaries, podcasts, and social media content are shedding light on the benefits and cautions pertaining to marijuana use. With discussions about legalization showing up on many media platforms, more and more viewers are warming up to the idea of legal recreational and medical cannabis.
Increased Influence on Cultural and Intellectual Production
As mentioned, the warmer acceptance of the plant from media producers is contributing to the gradual open-mindedness of media content consumers. However, marijuana as inspiration for cultural and intellectual production is not a new practice. In fact, the plant has been used by various artists across human history.
From our ancestors to William Shakespeare to various legendary musicians from the 60s and 70s up to the artists today, the herb has been contributing to cultural and intellectual production for millennia. So, artists and thinkers from the height of cannabis prohibition are able to produce masterpieces with the aid of the herb, you can bet that legalization can increase the rate of marijuana-inspired production.
Legal Recreational Cannabis Increased Safer Use
If there's one thing cannabis enthusiasts advocate, it is for the safe and responsible consumption of the plant. This includes consuming the herb only when you are of legal age. Well, legalization for recreational purposes just may facilitate responsible use among teens. According to CNN, states with recreational cannabis laws saw a decline in the number of teenagers using the herb.
Moreover, the legalizing it makes high-quality, certified and safe cannabis products available for consumers. With legitimate dispensaries, you can uphold a more responsible use of the plant with the help of highly knowledgeable budtenders. Legalization can also make cannabis-related informational resources available to individuals who want to know more.
Environmental Impact of Cannabis
As an energy crop, hemp is a great alternative to conventional crops planted for biofuel. However, there are parties who express concerns about the effect of expansive legalization of the plant. Check out some of them.
Exo-Related Concerns
According to JSTOR Daily, cannabis is a "water-hungry crop," requiring 22 liters of water per crop. This is just during the growing season. Some studies show that during low flow periods, these crops can even require water more than a flowing river can offer. So, hemp may be less water-hungry than traditional energy crops, but the fact remains that it requires a lot of water to grow.
Another concern is that the large demand for the plant requires more land area than available. Some critics say that some companies might clear our forests to make way for crops. Moreover, the use of rodenticides and other toxic substances to protect the crops lead to the killing of various wildlife.
Because the crops need copious amounts of water, expansive cultivation can lead to the drying up of bodies of water. There are also concerns about huge emissions from cultivation facilities, making the industry a contributor to air pollution.
Regulation Follows Legalization
Now, it must be remembered that industrial cultivation is only allowed in some states, which means that these territories have laws pertaining to marijuana growing. However, federal legalization can help demarcate limitations to facilitate the responsible and non-abusive cultivate of these plants. With proper regulations in place, the government will be able to outline standards that can make growing the plant safer and more efficient, with minimized negative ecological effects.
Now that you know how legalization can impact various areas such as medicine, science, and technology, as well as the society and environment, you can responsible form your stand regarding marijuana legalization. After all, nothing beats a cannabis advocate who is aware of the advantages and disadvantages of their advocacy.
ACT Legalizes the Adult-Use of Recreational Cannabis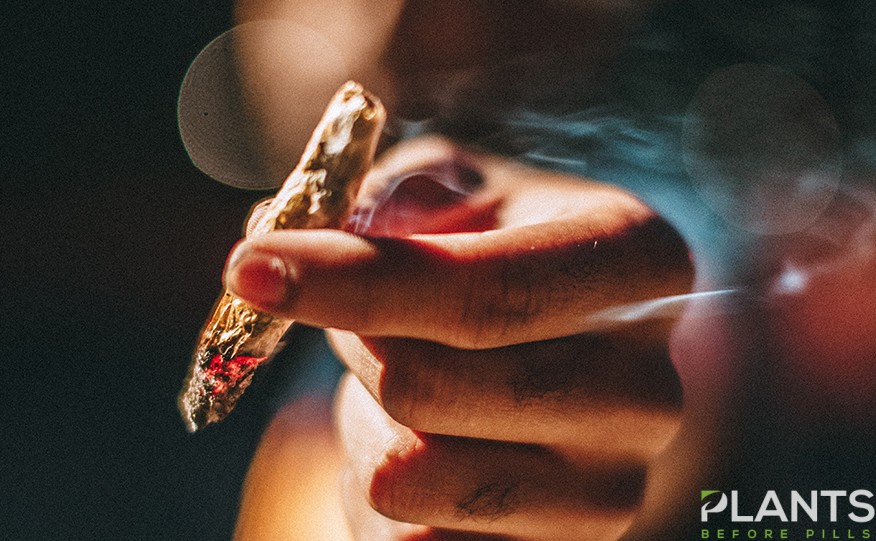 After months of waiting, residents of the Australian Capital Territory (ACT) now have access to legal adult-use cannabis, said SBS News. This legalization came after the ACT Legislative Assembly voted for the then-proposed bill back in September 2019, according to a report by The Guardian.
Last  January 31, 2020, residents of legal age will be able to carry a maximum of 50 grams. This new law will also allow them to grow up to two cannabis plants. Adults will also be able to carry up to 150 grams of "wet" cannabis. As the law legalizes marijuana for private and adult-use only, users are urged to keep the plant away from the public eye and children.
ACT citizens have expressed optimism about this development. One resident was pleased with this development and is hopeful about the benefits of the plant.
'Opposed to the legalization of Recreational Cannabis in ACT'
This development was frowned upon by the Federal Government, which issued a warning to ACT residents. According to SBS News, the government said that residents "would still be breaking Commonwealth law" when they consume recreational cannabis, despite its legalization in the Australian capital.
During a speech to the National Press Club, Prime Minister Scott Morrison states that "states will make their own decisions according to priorities and complexions of their own government." However, he emphasized that he "would expect the federal law enforcement agencies to press the law."
ACT Chief Minister Andrew Barr noted that this development is progress when it comes to drug reform. Barr said that state law enforcement would be focusing on organized crime and large-scale production of illegal drugs. Moreover, this action seeks to make it clear that the state government does not want to penalize or stigmatize users.
Meanwhile, Dr. Nicole Lee from the National Drug Research Institute is optimistic about this decision. She criticized the stigma created by the war on drugs, saying that this campaign has pegged marijuana issues as a criminal justice matter.
By legalizing the plant, Lee said that cannabis will become a health and human rights issue. She emphasized that the negative effects of long-term excessive use will still persist even without legalization. According to her, legalization will make it easier for users to get the help they need.
In light of this move by the capital, New Zealand is also mulling on the legalization of the plant. It will hold a referendum in September.
Cleveland City Council Oks Decriminalization of Low-Level Marijuana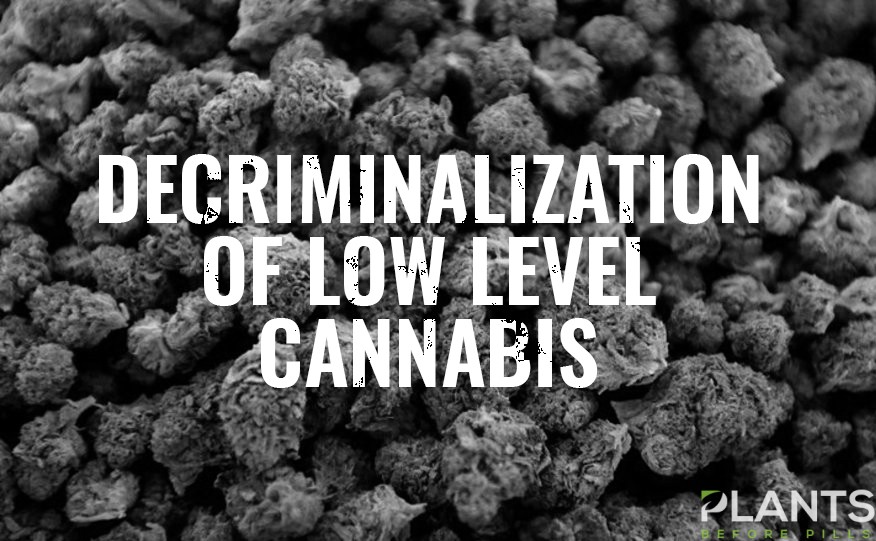 Citizens of Cleveland are set to welcome a new ordinance that may be beneficial to medical marijuana patients after the City Council approved legislation on Monday eliminating penalties over possession of low-level marijuana.
According to reports, the Cleveland City Council had voted 15-2 in favor of a new ordinance that would eliminate penalties, including fines and jail time, for individuals who are to be caught with up to 200 grams or about 7 ounces of marijuana.
Under the legislation, called Ordinance No. 902-2019, individuals who have been previously convicted of marijuana possession would not be required to report the conviction during their pre-employment screening. Moreover, as part of the measure, the conviction will also set to not appear on the individual's criminal record.
"What we're proposing is zero fines, zero jail time for anyone who has up to 200 grams of marijuana," explained Councilman Blaine A. Griffin, the sponsor of the ordinance.
"Let this be a bold first step in how we look at 21st Century policing," he added.
Under the existing state law, individuals who are to be caught in possession of up to 100 grams of cannabis will be subjected to a $150 fine, while those with up to 200 grams will face a fine of $250 and up to 30 days of jail time.
To date, while Cleveland won't be able to outdo the existing state laws, the city has the ability to regulate and implement local penalties for minor misdemeanor and misdemeanor crimes.
Prior to the voting, Mayor Frank George Jackson of Cleveland, along with including Police Chief Calvin Williams and chief City Prosecutor Karrie Howard, expressed their support for the legislation.
The ordinance, effective upon the mayor's signature, will make Cleveland the latest addition to the ranks of other cities in Ohio that had decriminalized low-level cannabis possession. Among those cities include Cincinnati, Columbus, Dayton, and Toledo.
According to Griffin, the new legislation would help end the racial disparity commonly found in the enforcement of cannabis laws.
"We have always known that African-Americans are sometimes seven times more likely to be charged with marijuana possession," the Mayor expressed.
"In addition to good government, this is really trying to create an equitable policy, as well as moving to the 21st century and away from the '70s, when it comes to marijuana and cannabis use," he added.
The ordinance comes only a week after the city of Austin in Texas approved a similar legislation that will decriminalize possession of low-level cannabis in the city.
Proposed Bill in Colorado to Protect Marijuana-User Employees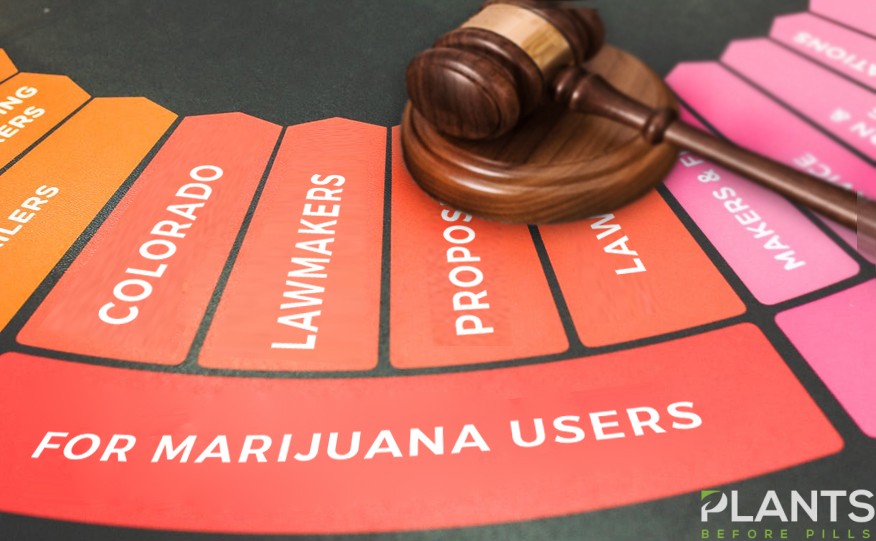 Two Colorado lawmakers had proposed to pass a law preventing businesses from firing employees who use cannabis outside of their work hours.
The HB20-1089, which was introduced by Democratic Rep. Jevon Melton of Aurora, prohibits employers "from terminating an employee for the employee's lawful off-duty activities that are lawful under state law."
If passed, the bill will override a decision made by the Colorado Supreme Court in 2015, which upheld the decision of the company Dish Network in firing its employee, Brandon Coats, after the latter failed a random drug test in 2010.
While Coat's use of marijuana is considered legal under the state law, the Court ruled that the decision to fire Coat is valid as the state's "lawful activity" statute is only limited to activities that are legal under both state and federal level. Since marijuana use remains to be illegal at the federal level, this prevents people from recognizing the practice as a lawful activity.
"It was just a glaring gap that we have here in the statute, especially when we're supposed to regulate marijuana like we are with alcohol," commented Melton. "If someone's able to drink while they're at home and on their free time, as long as they're not coming into work intoxicated, then they're not penalized with their employment."
Proposed Bill  – What's in it?
Under the bill proposed by Melton, "lawful activity" will be defined as those that are legal under the state law. This would make the use of marijuana a lawful activity, thus preventing employers from firing workers that engage in the said activity.
Melton's bill is currently supported by fellow House Democrat Rep. Jonathan Singer of Longmont, who claimed that terminating workers over their legal marijuana use negatively affects the poor and that the state should "wipe the slate clean" for those who use the drug.
In 2012, voters approved the ballot initiative to legalize recreational marijuana use in Colorado. However, despite the amendment, employers can still fire workers who are to be caught using cannabis on or off their work hours.
"We're really not creating a new law. This law has been on the books when it comes to alcohol and tobacco use; we're just expanding," Melton explained. "The way it's written now, it's broad enough to cover anything the legislature would legalize in the future. We didn't want a future legislature to come back and revisit this when they legalize something else."