The Different Impacts of Marijuana Legalization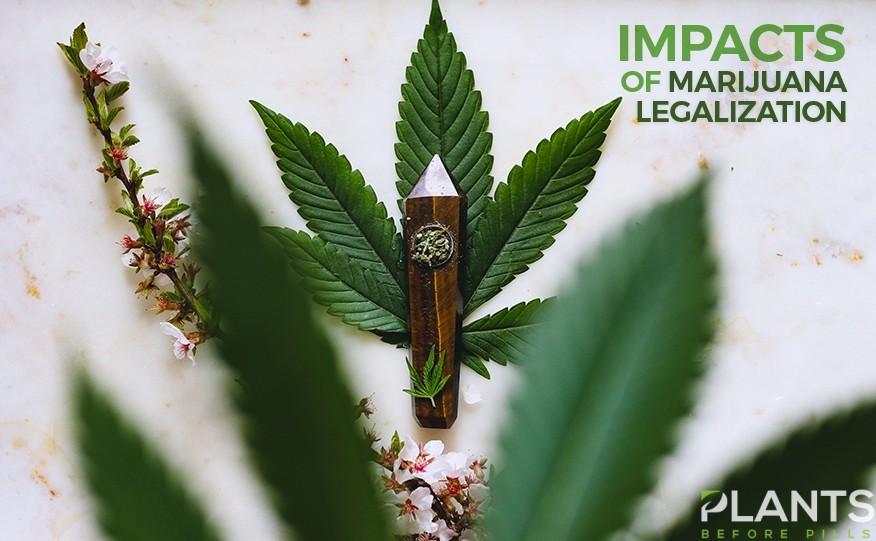 Many groups across the world have been discussing the legalization of marijuana, with a focus on the health effects of the plant. However, it is important to remember that legalizing it can have different impacts, aside from making it an available option for medicine and recreation. It has implications on science and technology, as well as the society and the environment.
To know more about the various effects of marijuana legalization, read on!
The Impact of Marijuana in Medicine, Science, and Technology
Let's start with something more apparent. With the medicinal properties of the plant, marijuana has been making an impact on these areas. Here's what we know so far:
The State of Medical Legalization
Marijuana is completely legal in a few parts of the world, namely Canada, Uruguay and some parts of Europe and the United States. The non-medical use of the plant has been decriminalized in these places. Meanwhile, Thailand has been implementing medical marijuana laws since the beginning of 2019.
In the US, more than 11 states and Washington, D.C. have legalized recreational use, while more than 30 states allow medical use. Meanwhile, the plant remains in the list of Schedule I substances, making it federally illegal. For some, the illegal status of the herb makes it more difficult for various researchers to conduct further studies about what the plant has to offer.
Federal Legalization Can Help in Cannabis Research Progress
Because of the restrictions posed by the lack of federal laws legalizing the plant, many advocates are pushing for the Medical Marijuana Research Act of 2019. This bill will decrease the hurdles faced by would-be researchers, making such studies regulated and legitimate.
According to The Hill, the proposed act makes obtaining the right licenses for research easier and more accessible. If you are worried about the implementation of rightful limitations to these studies, this law is expected to maintain safety measures that prevent misapplication and abuse of licenses.
An anticipated effect of the potential growth in marijuana research is that it can increase the quality and quantity of medical cannabis supply in the country.
The best thing about this proposal is that the bill will create a body of research on the plant. If this law gets passed, the US Department of Health and Human Services will issue a report discussing the status and results of the studies.
Cannabis as an Energy Crop
With the mounting concern about climate change, bioenergy is taking the forefront of energy research. The herb is becoming a point of interest for these types of development. According to experts, hemp (scientific name: Cannabis sativa L.) is potentially a great energy crop, which can replace currently used biofuel crops.
According to reports, crops that are currently used to extract biofuel is are actually bad for the environment. They disrupt biodiversity, require too much water in light of water crises in many parts of the world, displacing people and generate bad emissions.
On the other hand, hemp is a high-yielding crop that has a less environmental impact, which makes it a great alternative. Moreover, this can help in the production of CBD oil which is essential for the legalization and supply of medical marijuana. With the recently passed Farm Bill, this may be possible!
Social Impact of Cannabis
Aside from the medical, scientific and technological effects of marijuana legalization, the plant can also contribute to various social developments. Take a look at some aspects of the society that marijuana has affected.
The Racial Implications of Marijuana Prohibition
One of the most important things you should know about marijuana prohibition in the US is that it is closely related to racism. Before the great influx of Mexican immigrants in the 1900s, the plant was not prohibited. There was no federal law in place outlawing the herb. Come the 1900s, Mexican immigrants fled the grave political climate in their home country, leading them to go to the US.
After propaganda against "marihuana" was released in 1936, the Marihuana Tax Act sponsored by Harry Anslinger was passed in 1937. Anslinger claimed that cannabis was a "violence-inducing drug" connected to ethnic minorities, specifically black and Hispanic people.
Purging of Minor Offenses
Aside from the Marihuana Tax Act of 1937, the Boggs Act was also passed in 1952, criminalized the possession and use of the plant. In fact, you can get jailed for two to five years and fined for $2,000 if you are caught with cannabis on your person. Combined with the Controlled Substances Act of 1970, which made the plant a Schedule I substance, the penalty for minor offenses became graver.
With the current developments in marijuana-related laws, some states are now allowing residents with minor cannabis infractions to appeal for the removal of such offenses from their records. Illinois, Michigan, and California are taking initiatives to make such expungements possible. This is good news for residents with minor cannabis-related violations as it can expand their employment opportunities.
Other states with such programs include Colorado, Maryland, New Hampshire and Oregon.
More Open Mainstream Perception
The media plays a huge role in shaping public perception, just like what happened with the anti-marihuana propaganda in 1936. As the media portrayed the plant in a negative light, the public tended to view cannabis negatively, as well. With the more positive exposure of the plant in various media platforms today, many individuals are now seeing the herb differently.
Various television shows, documentaries, podcasts, and social media content are shedding light on the benefits and cautions pertaining to marijuana use. With discussions about legalization showing up on many media platforms, more and more viewers are warming up to the idea of legal recreational and medical cannabis.
Increased Influence on Cultural and Intellectual Production
As mentioned, the warmer acceptance of the plant from media producers is contributing to the gradual open-mindedness of media content consumers. However, marijuana as inspiration for cultural and intellectual production is not a new practice. In fact, the plant has been used by various artists across human history.
From our ancestors to William Shakespeare to various legendary musicians from the 60s and 70s up to the artists today, the herb has been contributing to cultural and intellectual production for millennia. So, artists and thinkers from the height of cannabis prohibition are able to produce masterpieces with the aid of the herb, you can bet that legalization can increase the rate of marijuana-inspired production.
Legal Recreational Cannabis Increased Safer Use
If there's one thing cannabis enthusiasts advocate, it is for the safe and responsible consumption of the plant. This includes consuming the herb only when you are of legal age. Well, legalization for recreational purposes just may facilitate responsible use among teens. According to CNN, states with recreational cannabis laws saw a decline in the number of teenagers using the herb.
Moreover, the legalizing it makes high-quality, certified and safe cannabis products available for consumers. With legitimate dispensaries, you can uphold a more responsible use of the plant with the help of highly knowledgeable budtenders. Legalization can also make cannabis-related informational resources available to individuals who want to know more.
Environmental Impact of Cannabis
As an energy crop, hemp is a great alternative to conventional crops planted for biofuel. However, there are parties who express concerns about the effect of expansive legalization of the plant. Check out some of them.
Exo-Related Concerns
According to JSTOR Daily, cannabis is a "water-hungry crop," requiring 22 liters of water per crop. This is just during the growing season. Some studies show that during low flow periods, these crops can even require water more than a flowing river can offer. So, hemp may be less water-hungry than traditional energy crops, but the fact remains that it requires a lot of water to grow.
Another concern is that the large demand for the plant requires more land area than available. Some critics say that some companies might clear our forests to make way for crops. Moreover, the use of rodenticides and other toxic substances to protect the crops lead to the killing of various wildlife.
Because the crops need copious amounts of water, expansive cultivation can lead to the drying up of bodies of water. There are also concerns about huge emissions from cultivation facilities, making the industry a contributor to air pollution.
Regulation Follows Legalization
Now, it must be remembered that industrial cultivation is only allowed in some states, which means that these territories have laws pertaining to marijuana growing. However, federal legalization can help demarcate limitations to facilitate the responsible and non-abusive cultivate of these plants. With proper regulations in place, the government will be able to outline standards that can make growing the plant safer and more efficient, with minimized negative ecological effects.
Now that you know how legalization can impact various areas such as medicine, science, and technology, as well as the society and environment, you can responsible form your stand regarding marijuana legalization. After all, nothing beats a cannabis advocate who is aware of the advantages and disadvantages of their advocacy.
The Wonderful World of Weed Edibles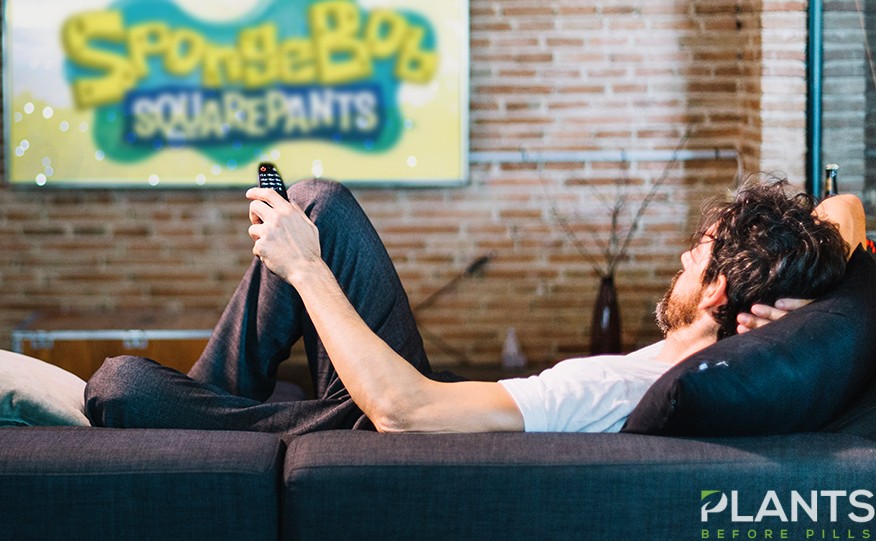 Smoking anything can be very harmful to your body and many people prefer not to smoke. Although some people believe that smoking marijuana is better for your overall health than smoking cigarettes, the smoke can still have harmful effects. Many people want and sometimes NEED an alternative to this. They want to feel the effects of marijuana, without actually smoking it. Weed edibles are the best way to do so. In this article. we're going to be talking about what are weed edibles and how they affect your body and the modern cannabis market of today.
What Are Weed Edibles?
Weed edibles are different kinds of foods and drinks that have been infused with marijuana. This is achieved by creating marijuana oil and adding it to a desired food or drink. Some may argue that a drink infused with marijuana is not a weed edible, as you drink it, not eat it, but they may refer to it as a weed drink. The most common types of edibles include baked goods and candies, but the possibilities are endless when it comes to weed edibles. If marijuana and weed edibles are legal in your state or whichever country you live in, you can purchase premade weed edibles at a marijuana dispensary. You can also make your own if you have access to some cannabis.
How Do Weed Edibles Effect The Body?
There are two main types of weed edibles that you can purchase; THC weed edibles or CBD weed edibles which both have different effects. THC or Tetrahydrocannabinol is a cannabinoid and the main psychoactive component in marijuana. CBD or Cannabidiol is one of the major active ingredients in cannabis that comes from the hemp plant which is apart of the marijuana family. If you choose a weed edible with THC, then you will feel a high or a sense of euphoria and some sedation, whereas if you choose CBD, then you won't experience a high, but you may feel more relaxed or relief from any chronic pain you may be suffering from.
Weed edibles can be a great option if you don't want to smoke marijuana, but you do need to be careful of how much you eat as they are a lot more potent than your average joint. When eating weed edibles, it is absorbed differently than if you were to smoke it. In short, when cannabis is consumed rather than smoked, it gets metabolized by the liver and changed from delta-9 THC to 11-hydroxy-THC. This creates more of a psychedelic effect which is completely different compared to your average high.
Another thing is that it is a lot easier to dose yourself correctly when you smoke because you can control how much weed you want in your joint, blunt, or bong. With weed edibles, if you eat too much, you may experience extreme paranoia especially if you are inexperienced with marijuana plus it takes longer to feel the effects from an edible than if you were to smoke, so it can be very easy to consume too much. If you are new to marijuana and experimenting, then it is advisable if you decide to eat a weed edible, you only eat a small amount and see how you feel after 30 minutes- 1 hour.
To conclude, weed edibles can be the perfect alternative if you want to feel the effects of marijuana without smoking. There are tons of options in regards to the type of edibles you can get and the effects they have on your body. Whether you choose a CBD weed edible or a THC weed edible, make sure to do your research beforehand and decide which type and how much is right for you. Talk to friends and family that have experience which weed edibles and marijuana or even a budtender at your local dispensary as they may be able to guide you in the right direction. Just have fun and be safe while experimenting, because marijuana has great effects and can be a lot of fun plus help with a lot of issues.
The State of Cannabis in Washington State: Things To Know in 2021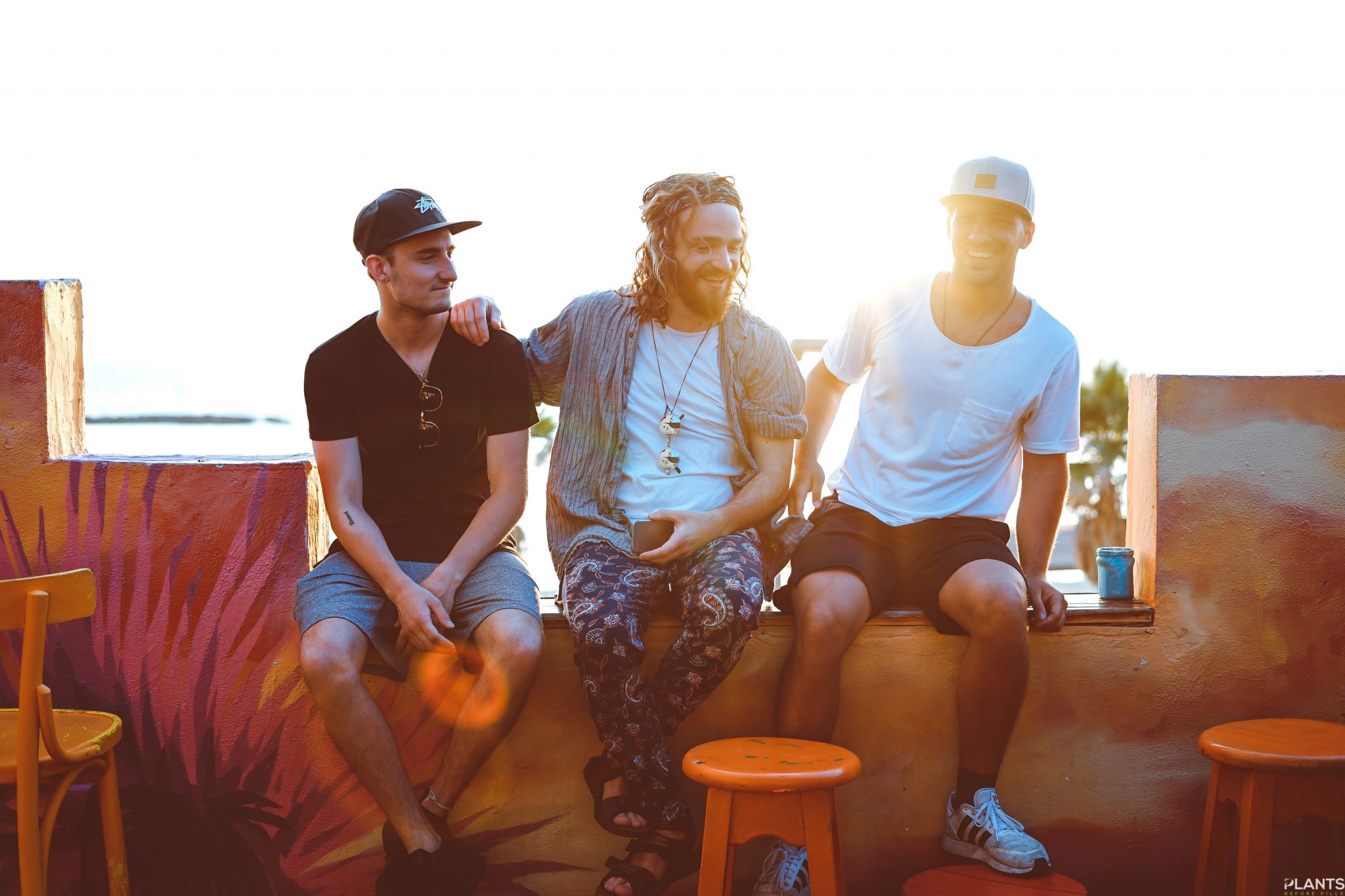 The Pacific Northwest is well known for its beautifully lush landscapes, crisp apples, fresh air, and progressive lifestyle/health views. Being the only state named after a United States president(George Washington), Washington is a place many happily and willingly call home or their sanctuary.
In terms of other well-knowns, Washington state was one of the first to legalize cannabis for recreational use nearly a decade ago (2012 to be exact). As long as you are 21 years old or older and reside in the state, you can privately partake in the consumption of cannabis without any legal ramifications. This has been an appeal to many across the country, with some actually moving to the state for this reason.
In 2021, and with the dawn of a new administration in the White House, marijuana looks to have a very bright few years ahead. We've already seen an emergence of pot stocks and hometown dispensaries budding up all around the United States and the rest of North America, and that only looks to continue into the near future.
If you're in the mood to finally take the leap into using cannabis, now could be a great time to learn more about this wonderful plant and its many healing and rejuvenating properties.
What is it used for mainly in 2021?
Cannabis was once thought only to be good for "getting high." There has been a plethora of scientific research giving us a better understanding of this miracle plant. It has been used to treat Cancer, Epilepsy, Seizures, Glaucoma, PTSD, Multiple Sclerosis, Inflammation, and even Alzheimer's disease. In 2021 after a rough 2020, many have been using it as a healthier way to indulge at home, protecting themselves from the ongoing pandemic. Instead of frequent alcohol consumption, there has been a larger shift towards the consumption of cannabis as it has been stated to be less harmful to vital organs like the heart and liver. Alcohol also creates a lot of inflammation within the body, whereas cannabis reportedly fights inflammation.
Best places to buy it in 2021?
The best places to purchase your cannabis are from state-licensed retailers in Washington. Purchasing weed through private means(aka black-market) is still illegal and should be avoided at all costs. Make sure to do your due diligence when seeking reputable dispensaries as there are "pop-up shops" that claim being licensed but are not, and purchasing from them could result in a hefty fine or even jail time.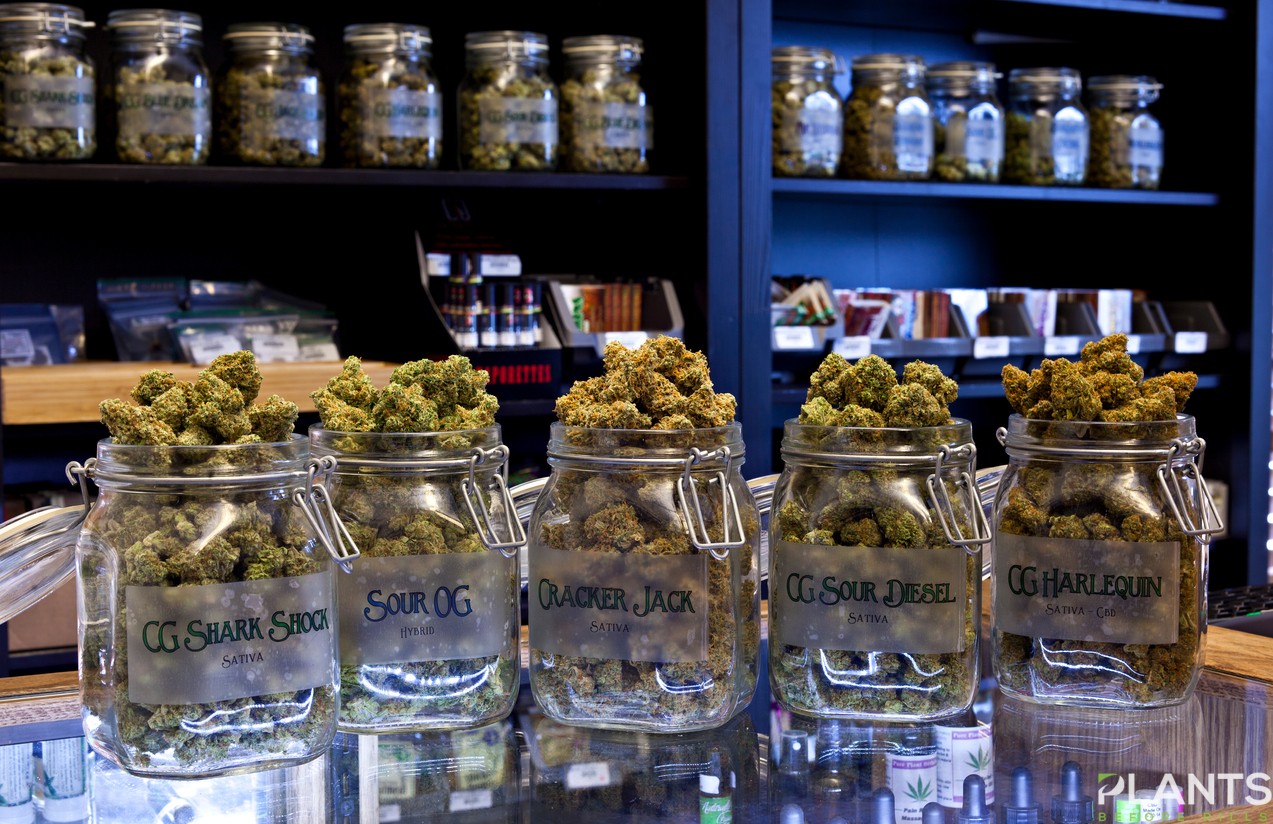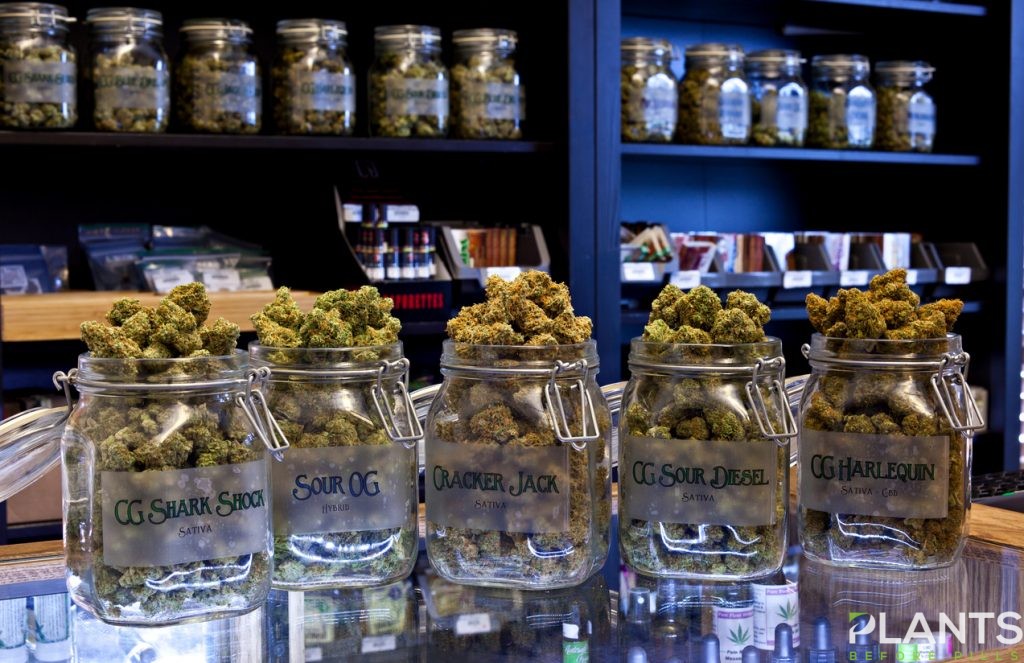 Per WeedMaps, Medical marijuana patients may purchase and possess up to:
3 ounces of marijuana, or 85 grams;
48 ounces, or 1.36 kilograms of marijuana-infused products in solid form;
1.69 gallons, or 6.4 liters of marijuana-infused products in liquid form, or;
21 grams of marijuana concentrate.
Washington state cannabis Legislation in 2021
As far as growing and cultivation of marijuana for personal use, this is still illegal. Washington cannabis laws are more liberal than other states, but there are still many restrictions, such as not being able to consume it in "public view". The most notable push in the cannabis space in Washinton state is a bill for home cultivation.
Conclusion
Washington is a great place to visit and, for many, is one of the best places to call home due to its stance on cannabis consumption. With 2021 being a year of progression, it looks like the state of cannabis in Washington will only continue to shine.
Why Cannabis Stocks Could Take the World by Storm in 2021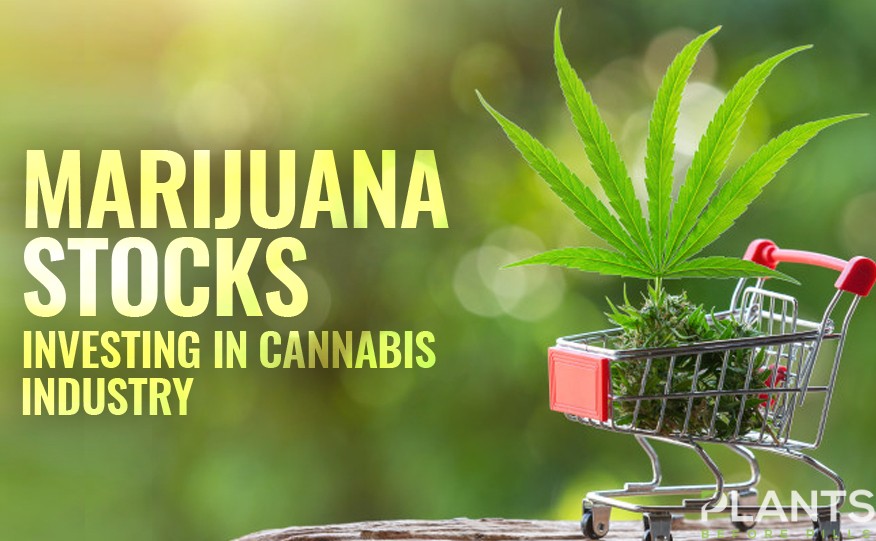 It's been quite a turbulent year so far, and the world is not entirely out of the woods yet. 2020 was "supposed" to be the dawn of a new decade meant to uplift and inspire all; what a let down it has been for the vast majority of us. As the year closes out, we are all hoping for a more prosperous future ahead. It shouldn't be too far fetched given just how low of a low we all experienced throughout 2020.
Since the days of marijuana prohibition, marijuana was thought to be this harsh, addicting substance that was a gateway to other "harder" drugs. Adults have kept it away from their children and anyone who used it could easily be deemed a "drug addict," a "washout," or a "lush". All of these were based on falsehoods and the truth is now coming to come to light.
Marijuana and Hemp CBD have definitive medical benefits and many studies are emerging to justify these claims. There are far more harmful substances out there that are currently legal in most of the world such as tobacco and alcohol. It's looking like the world is starting to understanding the truth about "weed" and that it's not the horribly addictive and destructive substance that it was hyped up to be in the past. As we ascend into 2021, will cannabis stocks be the next big investment craze? Only time will tell. 
As the new year rolls around, you may be looking for ways to diversify your financial investments and cannabis stocks could very well be the vehicle to do so in 2021. If you've been paying attention at all this year, you may have seen marijuana stocks all over the news and expectations of it being legalized on a federal level this year. Whether you are a cannabis enthusiast or just someone who is looking to take on the future in a progressive way, there is no way to overlook marijuana stocks in 2021.
2020 was a year of many firsts, such as the football team located in the nation's capital losing their name (Formerly known as the Washington Redskins), the Pope endorsing same-sex civil unions, and Kamala Harris becoming the first female vice president. Speaking of the vice president-elect, the world flooded into cannabis stocks just after Mrs. Harris mentioned her endorsement of the MORE Act, which would expunge weed convictions and make marijuana legal on the federal level in the United States of America. Stocks like Tilray ($TLRY), Aurora ($ACB), Aphria ($APHA), and Canopy Growth Group ($CGC) skyrocketed shortly after the name drops.
Conclusion
There is no doubt that the buzz around cannabis this year is one of the significant "high" lights that will trend into the new year. Cannabis are on a tear, and there are even Special Purpose Acquisition Company's (SPAC's) being created to harvest the growth in the cannabis industries. It is quite possible that cannabis could be the next real global revolution in health and it's definitely something to keep in mind in terms of your financial portfolio.