Is It Safe to Use CBD While Pregnant?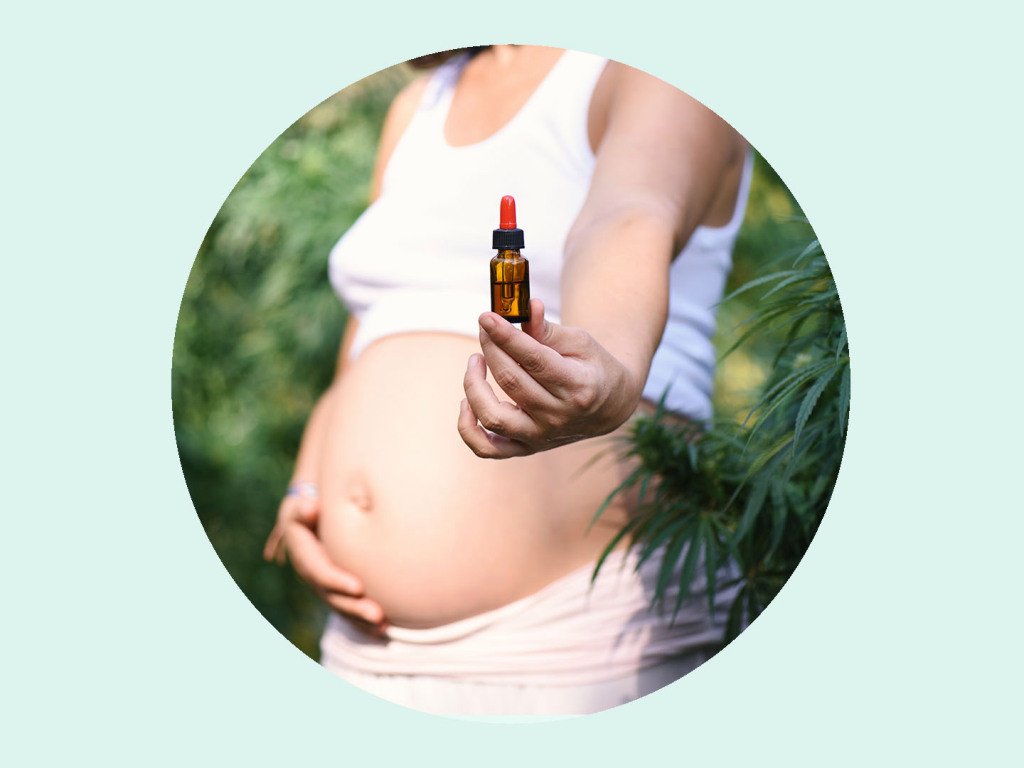 The use of CBD oil has been all the rage in recent years, thanks to its treatment and relief from a number of ailments including stress and pain. From lotions to beauty treatments, CBD therapeutic products are popping up everywhere. So it's no surprise that pregnant mamas might reach for a CBD salve to help alleviate any of their uncomfortable pregnancy symptoms, like anxiety, nausea and sore feet.
What is CBD?
Cannabidiol (CBD) is a non-intoxicating cannabinoid in the family of cannabinoids that can be found in marijuana. Unlike THC — which is marijuana's most active ingredient that leaves you feeling high — CBD is touted for its medicinal usage without leaving you feeling buzzed. "It is the sister that stays home and cleans the house, while the THC, the psychoactive cannabinoid, is the life of the party," Dr. Mary Clifton, M.D., an NYC-based CBD and Cannabis expert, tells SheKnows.
Why Pregnant Women Might Want to Try it
"While there are pharmaceutical treatments for all these ailments, many health-conscious women want to use more natural treatments wherever possible. As a plant-based supplement, an increasing number of pregnant women are interested in CBD products," Dr. Cheryl Bugailiskis, Cannabis Specialist at Heally, tells SheKnows.
The reasons are valid.
Clinical research has shown that CBD has demonstrated to relieve symptoms of depression and anxiety as well as insomnia.
However, says Bugailiskis, the use of CBD during pregnancy remains "controversial."
Why it's controversial
"The FDA released a warning in October 2019 cautioning against the use of cannabis products, including CBD, while pregnant," says Bugailiskis. "While CBD research remains limited at this time, some animal studies have shown impairment of fetuses when CBD was used. Lack of regulation of CBD products is also a concern – while reputable providers offer quality products, less scrupulous ones have been found to sell products contaminated with harmful chemicals."
According to Dr. Sarah Melancon, Ph.D, a sociologist and clinical sexologist, who has done extensive research on CBD, sexuality and pregnancy, CBD increases the signaling of the cannabinoid anandamide (AEA), and, as a result, has a dose-dependent effect on aspects related to reproduction, "which is cause for concern," she says. Melancon says high levels of AEA are associated with miscarriage in humans, particularly in the first trimester. "On the other hand, low levels of AEA help with implantation and placenta development," she says. "AEA levels stay low during pregnancy, rising during the third trimester of pregnancy 2-4x and are connected with labor onset." According to Melancon women with preterm labor/birth have higher levels of AEA, and even among premature births, "those with the highest levels of AEA delivered fastest."
Since CBD can elevate AEA levels, Melancon says using CBD during pregnancy has the potential to cause miscarriage in the first trimester, as well as increased risk of preterm labor and birth.
"This is especially concerning, because many women may be using CBD before they know they are pregnant, which may be contributing to miscarriages," she says. "More research is needed, but at present a better-safe-than-sorry approach is warranted."
Studies that are available regarding CBD and pregnancy include women who have chosen to use cannabis during their pregnancies. These studies "support that the use of cannabinoids result in intrauterine growth retardation — stunting the growth of the unborn baby," says Clifton.
"At this point, studies suggest that there is not only risk to the growth to the fetus in general, but also that early exposure to cannabinoids may impact the developing brain," she says. "Pregnant women should avoid the use of cannabinoid formulations." While the research on CBD has remained limited, according to Clifton, the studies done "are consistent that the growth of the baby is affected."
What can pregnant women use instead?
"There are a number of things that stimulate and balance the tone of encodcannabinoid system (ECS)," says Clifton. "Pinene, for example, from pine trees or more commonly pine nuts or basil, is excellent for the ECS. Limonene from lemons and other citrus is also delicious and helpful. Beta Caryophyllene and the extracts from black pepper support the tone of the ECS marvelously." She recommends talking with your essential oils expert — as well as those at Boomer Natural Wellness — since they carry products "that support ECS tone without exposure to cannabinoids."
Looking for something completely natural and safe? Bugailiski says that "many women swear by ginger tea or candies to alleviate nausea. Some herbal teas and natural supplements can help with insomnia, and therapy is always an excellent option for dealing with depression or anxiety."
A version of this story was published March 2020.
Before you go, check out our favorite workout recovery essentials:
Read more: sheknows.com
The Importance Of Pure CBD Products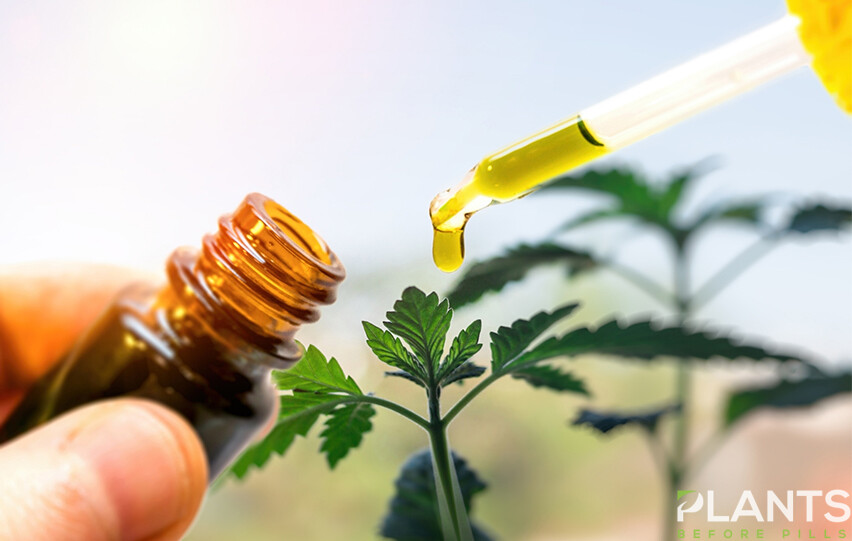 Pure CBD products are gaining popularity day by day, thanks to the health benefits of CBD. But what does pure mean exactly? You have undoubtedly heard about the hype regarding CBD oil and other products and their effectiveness in reducing anxiety and depression levels. You might have even tried it for yourself or seen someone use it for pain relief, but most people don't know that not all CBD products are created equal. In fact, many different variables are involved, one of which is the purity of the product itself!
The importance of pure CBD products
CBD is short for cannabidiol and is extracted from the hemp plant. It is one of the most common cannabinoids found in hemp plants. Cannabinoids are chemical compounds that are naturally produced by the cannabis plant to create its unique properties. Unlike THC, it is not psychoactive and doesn't cause any side effects like drowsiness or impairment. In fact, CBD has been found to be effective in treating many health conditions, such as pain relief, reducing anxiety and depression symptoms, and even treating cancer.
How to test and verify the purity of CBD?
Cannabinoid content. THC is the psychoactive compound found in cannabis, but CBD is not. However, some companies use "CBD oil" as a marketing term to refer to cannabis-derived products that have high levels of THC and only trace amounts of CBD. Therefore, it's important to test your product for cannabinoid content and ensure that it contains at least a certain level of CBD.
Pesticide content. Pest control products are used by many farmers and manufacturers so they can grow their crops without pests destroying them or getting into their products' supply chain during production stages. However, these pesticides may be harmful if consumed by humans on a regular basis because they can cause cancer or other illnesses over time (even though some claim there's no proof yet). To ensure that your product does not contain any traces from these pesticides or others like it, test for pesticide content before buying anything off the shelf in stores around town!
Heavy metals & microbial contamination: These two tests are done together because they both have similar goals: determining if there are any dangerous substances present within an item being sold today—whether food-related items like milk powder mixes; pharmaceutical drugs manufactured overseas; etcetera—then stop using said item immediately! If this happens, don't panic because we're here for you; just call us right now so we can take care of everything else instead!"
Make sure that you analyze the label of the product and look for a certificate of analysis (COA)
When buying a CBD product, make sure that you analyze the product's label and look for a certificate of analysis (COA). A COA is a document containing information about an item's source, quality, purity, and potency. This document can help you determine if what you are buying is exactly what it says it is or if it has been tampered with in any way.
What should I look for in a COA?
• The company that provided the test results should be listed as well as their contact information
• The date when the tests were conducted can also be included in this document
• The location where these tests were run should be indicated by using geographic coordinates or GPS coordinates
Before purchasing any CBD product, it is important to cross-check its quality, ingredients, and purity. You should look for a product that has been tested and verified by an independent third-party lab. You can also look at the ingredients used in the product as well as its purity before purchasing it.
Conclusion
The importance of pure CBD products cannot be emphasized enough. Pure CBD oil is not only beneficial for your health, but it can also help in treating chronic pain, anxiety, and depression, among others. However, it is important to keep in mind that not all CBD products are made equal; therefore, it is necessary to ensure that the product you buy meets the right standards before purchasing it.
New study shows CBD may protect against COVID-19 [VIDEO]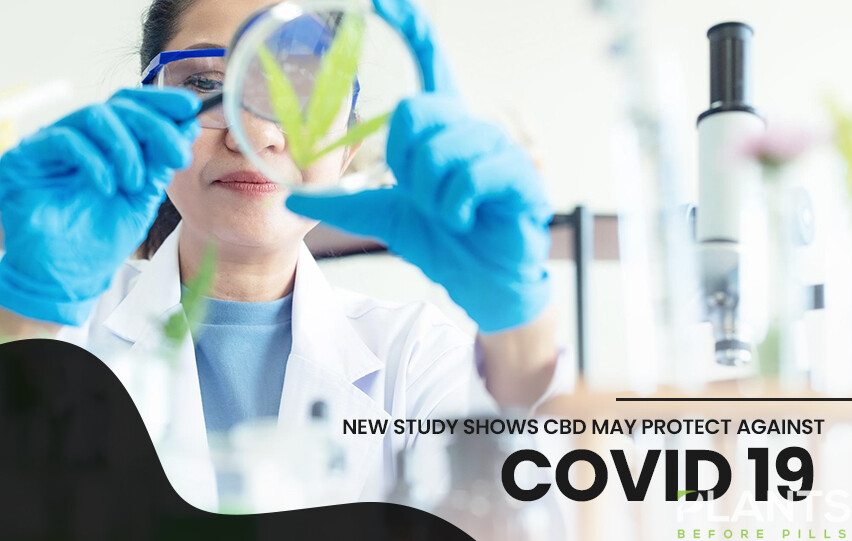 As variants of Covid-19 continue to emerge, some Canadian researchers are exploring how synthetic cannabidiol (CBD) may help prepare cells against SARS-CoV-2.
Best CBD for Pain 2022 [VIDEO]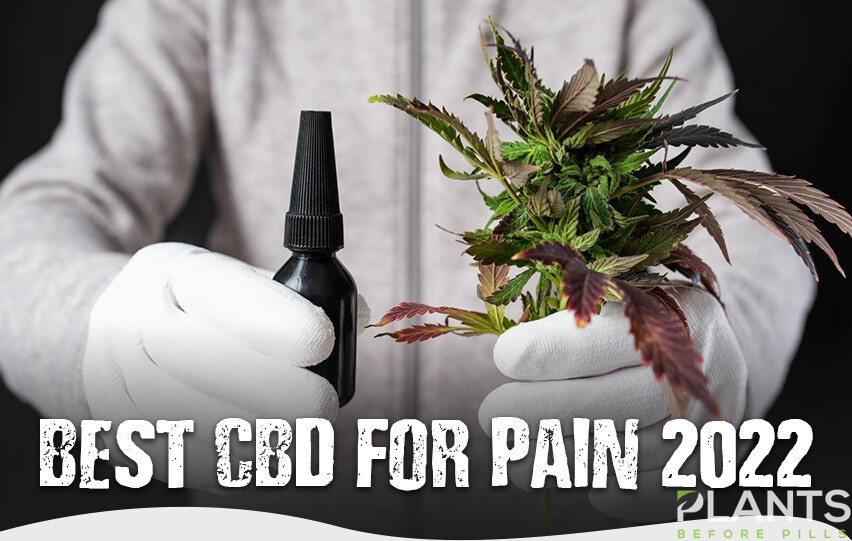 It is now widely-known that CBD can help reduce pain in the body. This video discusses how full Spectrum CBD helps with pain and how it can be applied for maximum effectiveness.