July 2019 Films Made Much More Interesting by Cannabis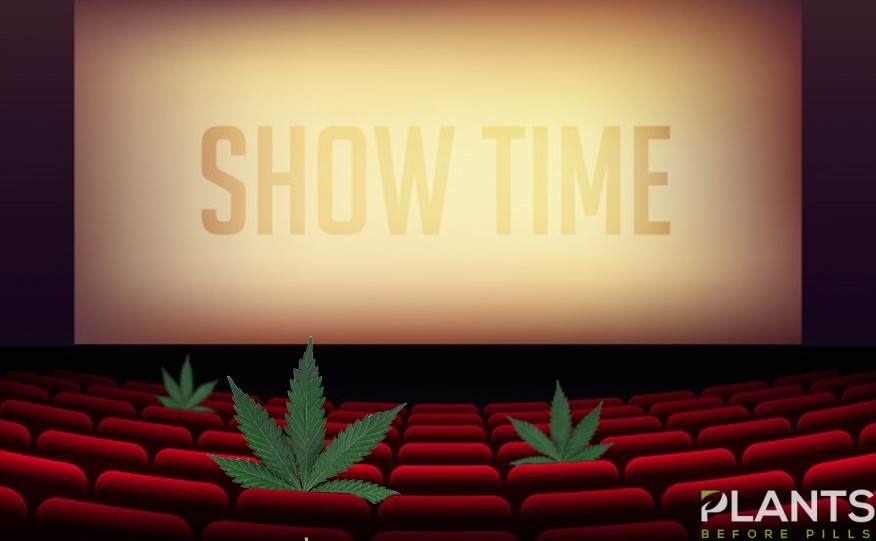 Now that July is over and all of the films with July 2019 release dates has been launched, you may be looking forward to watching (or re-watching) these motion pictures. We picked three movies released last month which we are sure are much more interesting when watched while riding a cannabis high.
Check them out below.
3 Films Released in July 2019 to Watch
Midsommar (July 3, 2019)
Let us start off this list with Ari Aster's Midsommar from independent entertainment firm A24. This independent entertainment firm has been churning out good films and TV shows for years now and Midsommar is not an exception. The movie follows an American couple on the edge of breaking up immersed in a Swedish community off the beaten path. They then find themselves in the middle of a Midsummer celebration which can only be described as something like a fever dream.
From start to finish, Midsommar exudes a feeling of excitement and anticipation, combined with aesthetics befitting an indie movie. When you watch this movie, you will find that the act of viewing the movie is a whole new experience, much like watching it while consuming cannabis. In fact, it can at times feel like the film itself is an experience waiting to happen.
So, if you are looking for an experience more unique than watching Midsommar while sober, then doing so while intaking marijuana products will be definitely up your alley. You may even find yourself easily formulating your own interpretation of the movie with the help of CBD's cognitive enhancement effect.
The Farewell (July 12, 2019)
Another one from A24, this family drama tells the story of Billi, an American-raised woman, hesitantly deciding to revisit China, the country she called home before moving to the United States. Billi finds herself having difficulty navigating the cultural and familial landscape as her family tries to conceal the fact that the family matriarch only has a few weeks to live.
Cannabis enthusiasts who have Chinese or Asian ancestry will definitely find the representation a welcome change. As these cultures can be strict and complicated to navigate, and you find yourself getting stressed, then simply take a drop of cannabis oil or two.
Supervized (July 19, 2019)
In line with the themes tackling the elderly and their mortality, Supervized is a movie that is designed to make you laugh, enjoy and reflect. The movie shows the reunion of four former superheroes who are on the elderly side. In the golden age of superhero movies that show these powerful characters, Supervized offers a perspective depicting their lives once they reach retirement age.
It shows the struggle of Maximum Justice, Moonlight, Total Thunder and Rainbow Warrior as they cope with old age in a retirement home in Ireland. In a turn of events, the four, along with Maximum Justice's sidekick Shimmy, reunited to fight an enemy. The film is an excellent presentation of what these mighty individuals go through in order to come to terms with their aging bodies, failing powers and inevitably, death.
If you loved the recently released Spider-Man and Avengers: Endgame, then Supervized will surely have a place in your heart. While you're at it, you might just find yourself thanking cannabis for making the thought of dealing with old age much more bearable.
Whether you have watched these films, or you are simply longing to watch them once again, your experience can definitely be enhanced by cannabis. So, why not pre-order a copy of these films and get your marijuana stash ready to make the most out of your experience.
Amazing CBD-Themed Halloween Party Ideas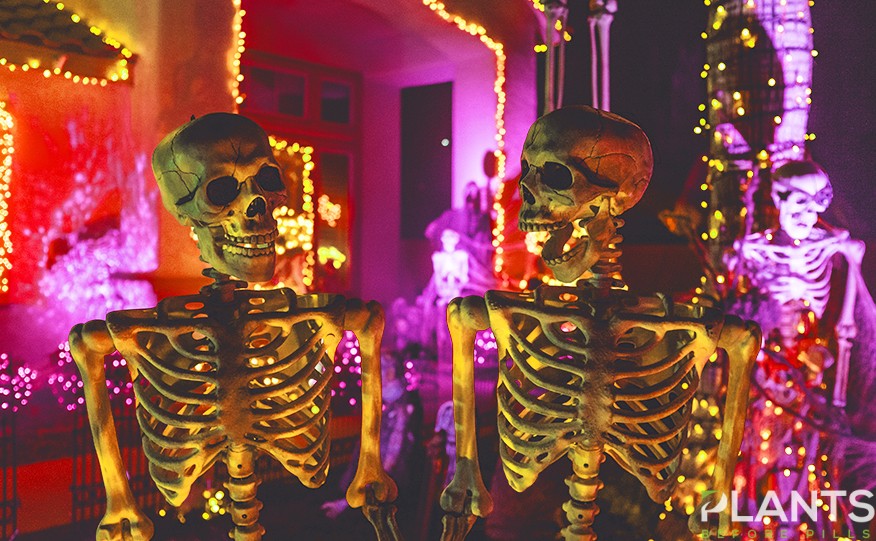 Ah, Halloween. From trick or treats, costume parties, spooky stories, to pumpkin carvings, there comes a broad range of things that make this holiday extra special.
This year, as you prepare for the grandest Halloween party ever, we have compiled a brief guide as to how you can take your holiday celebration into the next level with a little help from CBD.
 CBD-themed Halloween party Tips
Prepare your cannabis-inspired costume
First things first: Every Halloween party wouldn't be complete without some awesome costumes to highlight the occasion! That's why, before you send out tons of invitations to your family and friends, it is important to decide on what costume you're going to wear first. Since you've already decided you'll go along a CBD-inspired theme, it's best to get a costume that will emphasize your chosen motif.
Whether you want to be a spiky, green monster or a reimagination of your favorite "high" icons, it's all up to you. Sit on your thinking chair, conceptualize who you want to be for the party, and be ready to turn that idea into practice.
Look for the best edibles you can serve
What better way to celebrate a CBD-inspired party other than with tons of CBD edibles on the table? From gummy bears, beverages, brownies, to other CBD edibles available online for sale, there comes a broad range of options you can store and serve for your guests and loved ones.
To make the party even more special, try searching for easy-to-make cannabis recipes that you can add to your servings. Whether it be cookies, candies, bread, or other possible CBD delights, it's up to you. You can even download a CBD food recipe app on your mobile or simply browse through the internet for some accurate guides.
However, to ensure a safe and responsible celebration, make sure that no kids under 21 years old are at the party area when you serve these delectable delights.
Prepare the right playlist
What's a party without some music? Since you're all set to host an incredible CBD-inspired celebration, your playlist during the party must help add up to the fun and thrill everyone is experiencing.
To ensure that everything goes well, it is important to create a fun, moving, and catchy playlist filled with songs that best match your chosen theme. Look over the internet! Listen to the songs of the most popular musicians who are known to be marijuana enthusiasts. Picture the event in your head. What songs do you think the best suit your ideal party ambiance? Download all of them and create a playlist that is sure to wake up the "high" spirit in your party guests.
Of course, every party must have a program. Try to create a list of fun activities you and your favorite pals can do with CBD. From getting on a video game competition, film showing of the most thrilling Halloween films, mind games, and even wild activities, there surely comes a broad range of possible activities you can add to your program.
Although CBD can't give you that "high" sensation associated with THC, offering your guests a few sets of fun games and activities could already do the job.
Are you ready to celebrate Halloween in the grandest way possible? With the right guide, an imaginative mind, and the right dose of CBD, you are sure to come up with a fun, thrilling, and memorable CBD-inspired Halloween party.
What else are you waiting for? Ready your costume, learn the best CBD recipes, prepare the most awesome playlist, and conceptualize the right set of games and activities to welcome the best holiday party yet.
Poetry and Marijuana – Best Poems To Read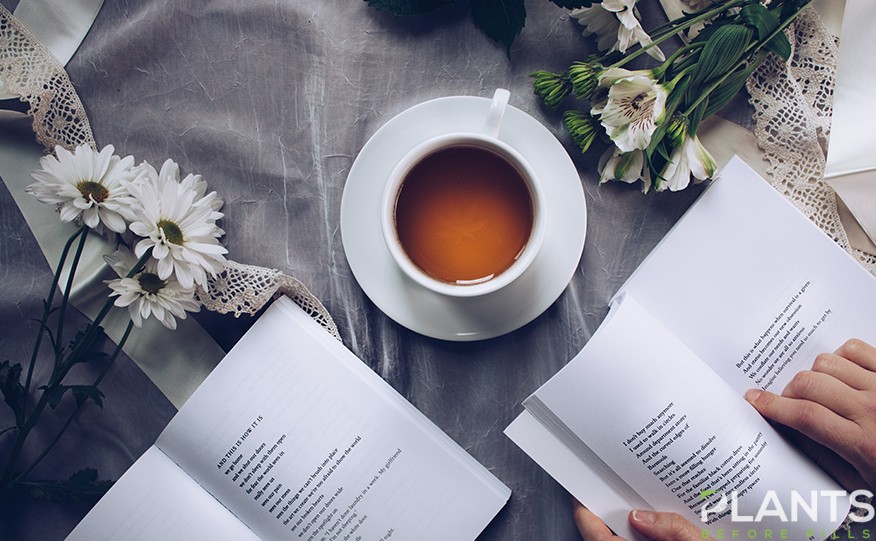 Surely, we can all agree that nothing gives anyone a more beautiful, imaginative, and elevated set of thoughts other than poetry and marijuana.
As explained by William Wordsworth, poetry takes origin from emotion recollected in tranquility. Coming from this definition, we can fairly say that reading some lines with a little help from marijuana can help you reach epiphany a lot quicker than normal.
Here are a few poems that are sure to take you into a romantic flight with the Muse.
Check them out:
A Dream Within a Dream by Edgar Allan Poe
Ever had those high time moments where dreams and reality blur into a grand surreal world? In most cases, taking a few hits of marijuana brings you into a delightful and terrifying ride down madness, illusion, and reflections.
In Edgar Allan Poe's "A Dream Within a Dream," the question of what separates fantasy and reality is laid down with excellent interplay of words and rhythm. Known for his vivid and gothic writing style, excellent command of language, and mastery for suspense and horror, Edgar Allan Poe has managed to create a poem that leaves readers with a haunting question that traverses life, reality, and illusions – "Is all that we see or seem, but a dream within a dream?"
Limits by Jorge Luis Borges
No reader had ever tried to read Borges and had not been blown by the Argentine writer's writing style. For many critiques, Borges writings can often be called intellectual and thick with allusions.
In his poem titled Limits, Borges questions and laments the idea of everything having an end.  Incorporating a rich set of metaphors, philosophy, artistry, and wit, Borges has managed to present a striking piece that focuses on the gradual fading of all that "have been loved by, forgotten by;" by concentrating common language into its most enduring form.
With a good place to sit on, a roll of marijuana, and some nice snacks on the side, Borges' Limits will take you to a world of irregular shadows, blurring sunsets, worn gates, and fading memories.
Witchgrass by Louise Gluck
Considered by many to be one of America's most talented contemporary poets, Louise Gluck offers a precise, sensitive, and lingering poem problematizing the fine line that separates life and death, disorder and harmony, man and nature.
Speaking through the witchgrass's voice, Gluck has managed to present a captivating piece that excellently binds the universal themes of time and mortality by presenting the voice of the witchgrass as something that is more universal and less personal.
Ode to the Atom by Pablo Neruda
Mixing memories and wilderness, Pablo Neruda has stood as one of the most influential and widely read 20th-century poets. In his poem Ode to the Atom, the Chilean poet presents a passionate, moving, and poignant piece touching on topics of disintegration, chaos, and at last, rebirth.
Bearing historical significance and a haunting challenge to the readers, the poem generates a mixture of awe, lamentation, and hope as a man struggles in the midst of war, chaos, and scientific questions.
l(a (A Leaf Falls with Loneliness) by E.E. Cummings
Recognized for his enigmatic poetic forms and distinct writing style, E.E. Cummings serves as one of the most famous writers that had purposely disrupted grammatical and linguistic rules, as well as structural conformity, to suit his own purposes.
In his poem l(a (A Leaf Falls with Loneliness), Cummings purposely uses the lack of enough words to allow the reader to feel an absence, which reflects the very sense of loneliness echoed in the poem.
Incorporating a distinct interplay of letters with a powerful visual, Cummings' poem stands as a good choice to check on during your high episodes.
Conclusion:
Are you ready to explore the emotions recollected in times of your tranquility? With the right poem and some cannabis edibles and drinks, you are sure to experience a different kind of high brought by words, artistry, epiphany, and of course, marijuana.
The LGBTQ Community in the Growing Cannabis Industry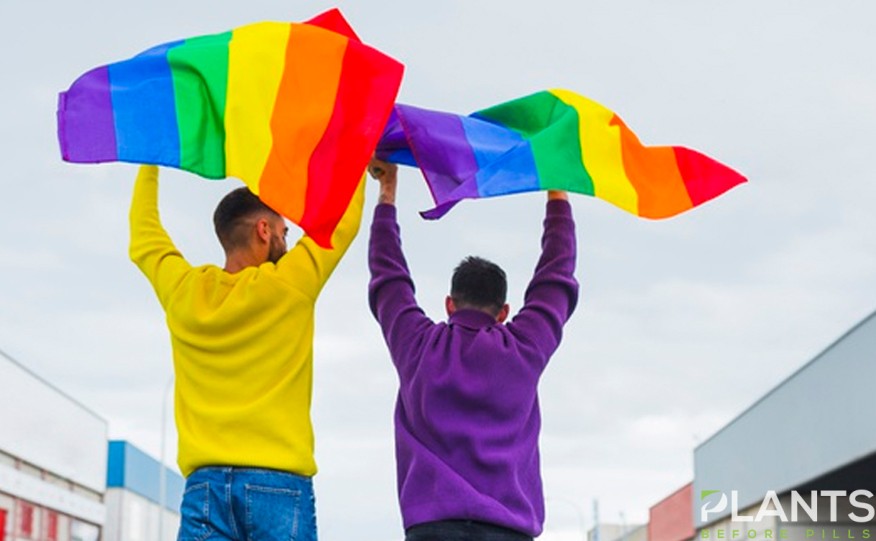 There is no denying that the LGBTQ and marijuana communities have some form of connection. In fact, the two have strongly significant relations.
The best way to start tackling the contributions of the LGBTQ and marijuana communities is by introducing Dennis Peron. A member of the LGBTQ himself, Peron is known as one of the first advocates of medical marijuana legalization in the United States. He started pushing for legalization as his partner died of AIDS.
With Propositions P and 215, two ballot initiatives that advocated for medical legalization, MMJ was made accessible in California in 1996. He also established the San Francisco Cannabis Buyers Club, which is the first public dispensary in the country.
He also worked with LGBTQ hero Harvey Milk to stop San Francisco from arresting and prosecuting individuals who are found growing, distributing and possessing marijuana.
LGBTQ Cannabis Entrepreneurs
With such intertwined histories, the two communities remain to be related until today. In fact, some LGBTQ members are making contributions to the marijuana sector today by way of entrepreneurship. Check out these LGBTQ cannabis entrepreneurs.
Adult film star and transman Buck Angel decided to enter the legal cannabis market with Pride Wellness, a dispensary that sells marijuana products with the LGBTQ community in mind. The dispensary became an avenue for Angel to talk about their stories and to educate people about the plant. It also has a delivery service that operates in Los Angeles.
Growing up lesbian, Angel found comfort in the company of gay men. He felt accepted and at home with them, which no doubt influenced his decision to help the LGBTQ community in the best way he can. He decided to venture into the industry especially after seeing his friends suffer from AIDS symptoms.
This delivery division employs people from marginalized groups. The service has drivers who are queer and people of color. Aside from Pride Wellness, Angel works with brands such as Quim Rock with the same goals in mind.
Renee Gagnon is a transwoman and founder of HollyWeed, a Canada-based marijuana dispensary. Before establishing HollyWeed, she founded Thunderbird Biomedical (called Emerald Health Therapeutics later on), which is one of the four companies that participated in Canada's medical cannabis research and development initiative.
However, there were concerns at Emerald regarding her transition affecting the desirability of the company in the eyes of potential investors. Because of this, she stepped down from her position and chose to mentor female entrepreneurs in the sector. She went on to establish HollyWeed.
Queer entrepreneur Jamie McCormick is also thriving in the marijuana sector. Also known as Flower Daddy, McCormick works as a florist and event planner who gives his events a twist. He incorporates cannabis in his work, from placing the plant in his flower arrangements to arranging a wedding complete with a marijuana bar which offered a rolling area, infused edibles, chocolate fountain, and a CBD station.
Through his work, he aims to break down stereotypes regarding enthusiasts. In fact, some of his clients even replace the traditional first toast to a more theme-appropriate first toke. His events remain elegant but more spontaneous, thanks to the plant.
To expand his business, he worked to establish his very own retail florist shop in LA.
Lastly, cannabis chef and lesbian woman of color Zairilla Bacon is making waves in the industry. As a queer woman of color, Bacon has experienced discrimination when finding clients for her cooking business. In fact, one client who was highly impressed by her reputation turned her down because of her identity.
However, she finds the landscape much easier to navigate today, especially with the public becoming more open-minded. Bacon now cooks for popular celebrities such as Mike Tyson, 2 Chainz and Tommy Chong. She also sees to it that her fellow people of color and members of the community get the help they need.
Ways to Support the Marijuana Industry
Knowing how the LGBTQ community has contributed to the emergence of the marijuana legalization we know today is pretty enlightening. If you are looking for ways to show your support to the cannabis community, here are the best ways that you can do so:
Only Buy from Legit Dispensaries
One of the main things that shed a negative light on the plant is underground selling. Black market product only paints the plant as an illicit substance, even when we now have legal stores which you can buy from. So, it is important to make it a point that you buy your supply only from legitimate retailers. This way, you can guarantee that the product complies with safety and health regulations, while also supporting the legal marijuana industry.
In connection with this, buying from legitimate dispensaries contribute to the strengthening of the market. Remember, investors seek to make money when they invest in any kind of market. By purchasing from legal retailers, you are showing investors that the industry is a viable and profitable investment. This can make the industry flourish even more in the future.
Aside from black market products, another source of the negative reputation of the plant is irresponsible to use. While marijuana has a whole lot of benefits, it can react negatively with other substances such as alcohol and illicit drugs such as LSD, heroin, and cocaine.
According to studies, mixing alcohol and THC will intensify the hallucinatory effect of the plant. This is because the liver prioritizes the metabolization of alcohol, leading to the accumulation of THC before it can be processed. The increased effect can cause impaired judgment which can then lead to dangerous situations. Other potential effects include dehydration, issues with vomiting and increased side effects.
For your safety and those of other people around you, make sure that you consume the plant responsibly. This can help not only in reducing unfortunate incidents but also in building the reputation of cannabis is a beneficial plant.
Seek Out Passionate Establishments
If you advocate for anything, you only seek out sources that also support your causes. For example, environment-advocates only patronize companies that take steps to become environment-friendly. The same goes for advocates of animal welfare, education and equality.
So, if you are looking for a place that will replenish your cannabis supply, you might want to look for a passionate dispensary. Of course, most of these establishments are passionate about the plant, so that is definitely a plus. However, it is no secret that some can take advantage of its popularity just to make money without recognizing the roots of the plant. This is why it is important to look for companies that truly adore marijuana including its benefits and history.
Advocate for Legalization
What better way to show your support for the industry than to advocate for its legalization? After all, we now have access to medical and recreational marijuana because of the people who fought for its legalization. Unfortunately, years and years of prejudice against the plant has been inculcated in the public's consciousness.
This is why it is all the more important to show your support for cannabis. There are many ways you can advocate for the plant. Simply recommending CBD oil and other cannabis-infused products to your friends and family can be a huge help. Moreover, voting for legalization is instrumental. After all, some states have legalized the plant through ballot initiatives.
While you may understand the benefits of this plant, there is no doubt that many individuals have misconceptions regarding cannabis. The best way to address such myths is to dispel them. So, why not educate your friend about the medical uses of cannabis?
Even for recreational purposes, the plant is proven to be useful. You can also inform them of the benefits of CBD even to everyday life. Who knows, you might end up turning them into advocates, increasing the number of individuals supporting the plant! Moreover, you will surely change their life simply by introducing them to its wonders.
In supporting the marijuana community, another important thing you should remember is that many enthusiasts are known to be peace-loving and very chill individuals. In fact, the hippie counterculture in the 1960s is known for its slogan, "Make Love Not War." The Psychedelic 60s and 70s is teeming with calls for peace, love, freedom, and equality.
With these values closely linked to the cannabis community, it is important that we uphold such values, especially in light of the connection between the two communities.
Just like Taylor Swift sang, "Shade never made anybody less gay," or in this case, it never made anybody less enthusiastic about cannabis. In fact, the years of marijuana prohibition only resulted in a stronger push toward legalization.
With the successful businesses and contributions of the LGBTQ community to the cannabis industry, marijuana enthusiasts certainly have an ally in these people. Likewise, the cannabis industry is opening up to queer individuals showing how intertwined the two communities are.