Kratom extracts and the importance of Mitragynine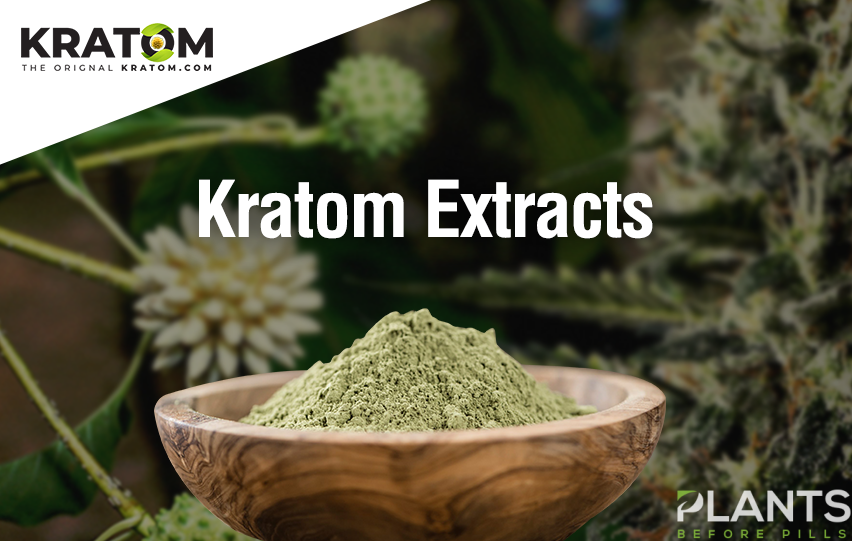 You might be new to the kratom world, wondering about what makes kratom effective or what a kratom extract is, as opposed to its natural form. Or you might be a veteran, having used kratom for years.
In either case, we have you covered. We're going to discuss kratom extracts, the alkaloids responsible for the effects experienced from kratom use and the key benefits to extracts.
Native to Indonesia, Mitragyna speciosa (kratom) is an evergreen tropical forest species plant that belongs to the coffee family. Initially, fresh kratom leaves were chewed for various therapeutic purposes. It was famous among the locals for its analgesic and stimulant effects.
Later, kratom leaves were dried and ground into a fine powder, cherished by most enthusiasts and known for the treatment of opioid addiction. In addition to the capsule and powder form, kratom is also supplied as tinctures, resins, and extracts.
What is Kratom extract and how is it prepared?
Kratom extract is essentially an intensified form of kratom, meaning that it is more concentrated, and can come in both powder and liquid forms. Varying in potency, kratom extracts are marketed as both a tonic for muscle aches and is also consumed to control appetite and prevent spasms and/or diarrhea.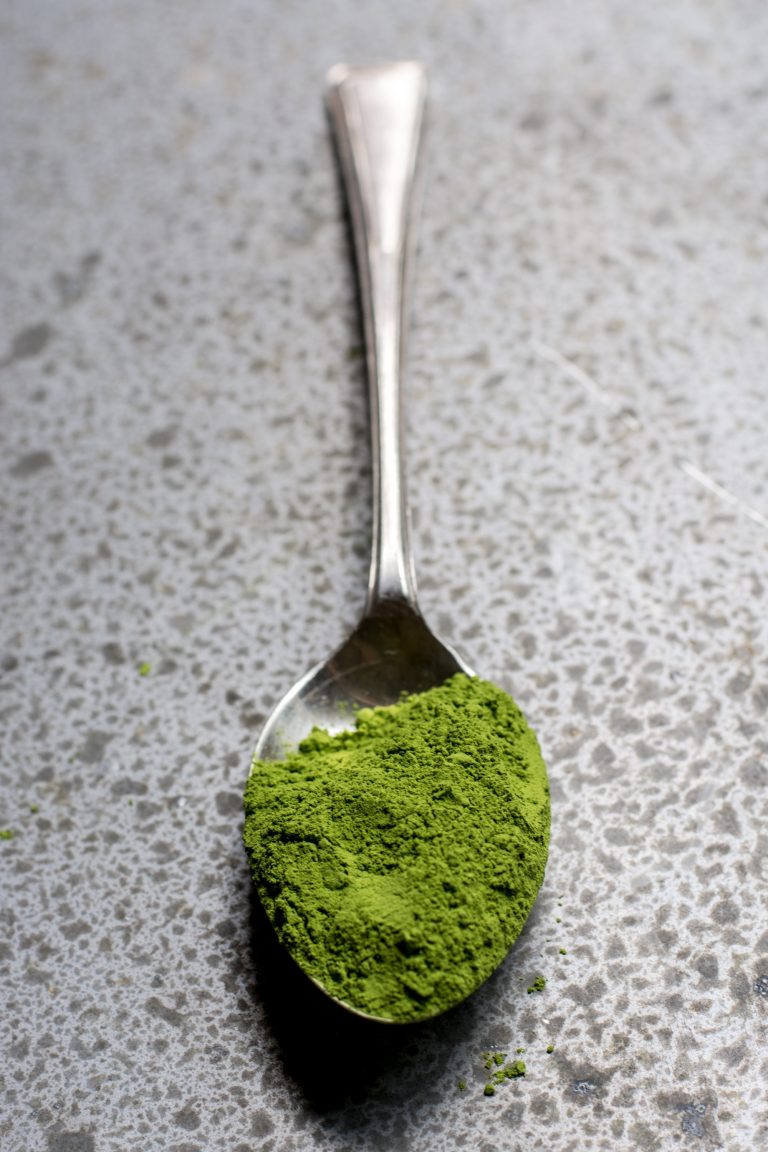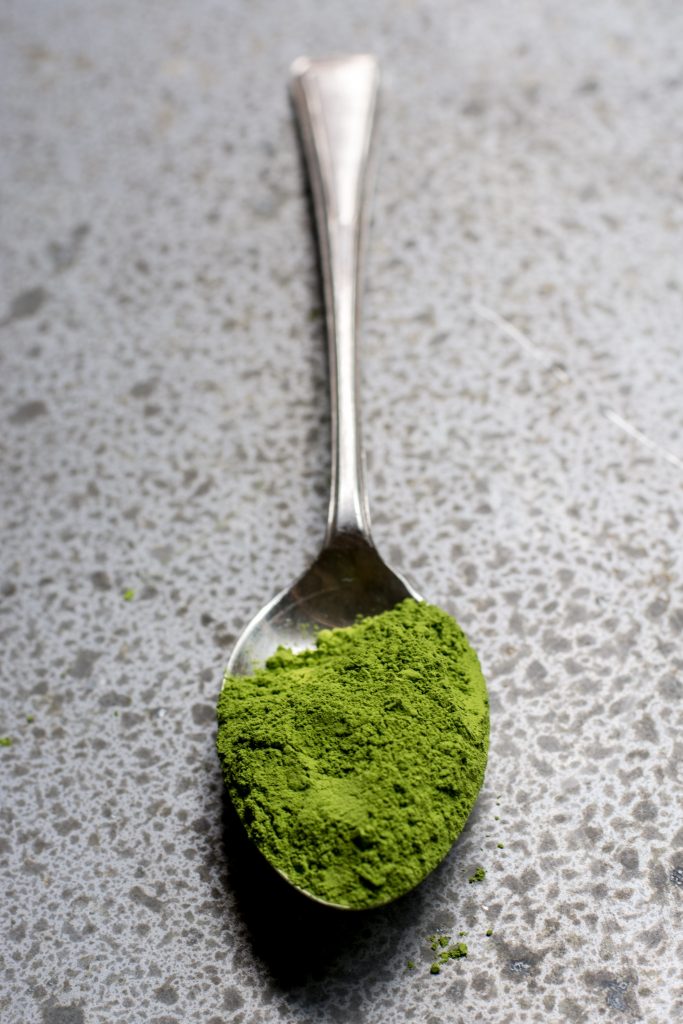 Kratom extract is produced by removing the organic plant material and impurities such as lipids from the natural kratom leaf. This results in kratom far richer in alkaloids than standard natural kratom powder and reduces some the undesirable side-effects associated with large doses of natural kratom powder.
Kratom extract is primarily produced as a powder or liquid tincture. A key benefit of kratom extract is obtaining a superlative product that is measurable, consistent and allows smaller doses due to the high concentration of its active alkaloids.
Preparation of premium quality extract requires specialists who are experts in their field of alkaloid extraction, the key building blocks of kratom.
Importance of Mitragynine
The amount of alkaloid content in the kratom plant varies depending on the region and season it is cultivated in as well as the methods of extraction. However, Mitragynine is the major alkaloid, which constitutes 1 to 2% of the dry leaf and about two-thirds of the total alkaloid content. Various animal studies have reported that Mitragynine is responsible for kratom's pain-relieving, anesthetic, and opioid-like properties.
Research has shown Mitragynine to be the key mediator for kratom's analgesic effects. In equilibrium with its effects on humans, the study reported Mitragynine to have opioid agonistic and analgesic activity in mice.
What's more? Mitragynine is highly stable in blood plasma. This means that this alkaloid, in comparison to others will stay for longer in the body. Mitragynine is found to convert into 7-OH inside the body, making its effects even more manifest. Moreover, Mitragynine is reported to encompass less respiratory depressive activity, as opposed to codeine.
Quality Mitragynine-based Kratom Extracts
Kratom.com is currently the market-leader when it comes to high-quality Mitragynine-based kratom extracts. They supply a range of Full Spectrum kratom extracts which contain all the original alkaloids found in kratom in their original proportions to each other. These are the 20%, 45% and 65% Full Spectrum Mitragynine Kratom Extracts.
Kratom.com also produces a range of Pure Alkaloid kratom extracts which range from 80%, 95% and 99% Pure Alkaloid Mitragynine Isolates.
For more information visit www.kratom.com.
The Best Cannabis for Anxiety and Depression


Strains That Ease Strain: The Best Cannabis for Anxiety and Depression

Many countries, including local governments in 33 US states, have legalized marijuana for medicinal use. Volumes of scientific reports stating that cannabis can cure tons of diseases and medical ailments have convinced politicians of the efficacy of the plant. These studies have revealed that the plant can improve the symptoms of epilepsy and seizures, as well as
manage and treat pain and other ailments.

With all that's going on in the world with the pandemic and economic turmoil, anxiety and depression are at all-time highs. Get the right strain of marijuana and pair that with quality custom rolling papers, and watch the days stresses vanish into thin air.

Two of the most popular medical problems that marijuana can cure are anxiety and depression. Researchers have found that there are cannabis strains that are effective in controlling these conditions. Some of the more popular strains used in the treatment of anxiety and depression are ACDC, Cannatonic, Granddaddy Purple, Jack Herer, Lavender, Sour Tsunami, Pineapple Express, Harlequin, Lemon Kush, Strawberry Cough, Cinex, and XJ-13. Aside from relieving these mental ailments, the side-effects are beneficial for treating other medical conditions too.

Just how widespread are these mental health problems in the U.S. According to a report by the Anxiety and Depression Association of America, anxiety disorders are the most common mental disorders in the U.S., affecting more than 18% (40 million) of the adult population every year while depression affects 6.7% (300,000) of American adults. These two mental illnesses are interconnected. Half of the people living with depression also have an anxiety disorder.

Marijuana for Anxiety and Depression
Cannabis has been in the media spotlight for its contributions to medicine, and now as a cure for mental illnesses such as anxiety and depression. Although many medical reports attest to the calming effects of weed on the mind that can temporarily calm the symptoms of anxiety and depression in many people, doctors and marijuana experts warn patients not to self-medicate with cannabis. Professionals advise that some strains may aggravate the symptoms of anxiety and depression in some patients. So, to be sure that you get the desired effect from medicinal weed, including calming the nerves, you need to choose the right strains for the job.

Experts say that strains with lower tetrahydrocannabinol (THC) and higher cannabidiol (CBD) content are best for calming the mind. Since THC is a psychoactive substance, it can lead to heightened paranoia and anxiety when taken by a patient. The good news is that many weed strains have little to no THC content and seeds can be purchased from authorized retailers like Herbies.

Cannabis Strains that Combat Anxiety
– ACDC – Using ACDC can help you stay calm, clear-headed, and focused in
uncomfortable social situations and, with minimal THC content (1:20 THC to CBD ratio), ACDC is effective in treating pain, epileptic seizures, multiple sclerosis, stress, and the harmful effects of chemotherapy.
– Cannatonic – Cannatonic is one of the variants with a low THC and high CBD content. When ingested, cannatonic produces a short-lived, pleasant effect that can also calm and uplift your mood because of its high CBD content. This cannabis type is also used to treat chronic pain, muscle spasms, migraines, and a wide range of other psychological symptoms. The plant often has a hint of an earthy odor and a mild, sweet, slightly citrusy flavor.
– Granddaddy Purple – Introduced by Ken Estes in 2004, this strain offers a fusion of cerebral euphoria and physical relaxation. Once taken, it can induce a relaxing and dreamy state. Granddaddy Purple is also useful for relieving pain, and loss of appetite, stress, insomnia, and muscle spasms.
– Jack Herer – A Dutchman discovered this 55% Sativa hybrid in the mid-1990s. Since its introduction, many Dutch pharmacies have distributed this strain after it received a medical-grade rating. Many of its users have reported that they became happy, clear-headed, creative, and energetic after inhaling this variant.
– Lavender – This strain, also known as Lavender Kush, has numerous buds that emit a floral and spicy scent. Just like the lavender plant, this cannabis variant can make a person feel relaxed, happy and sleepy.
– Sour Tsunami – Being a strain specially bred to produce a cannabis variant with a high CBD content, Sour Tsunami is one of the most effective strains for relieving stress and depression. What's more, you can use Sour Tsunami to treat pain and inflammation.
– Pineapple Express – If you're looking for a weed that can lift your mood for an afternoon of creative work, this strain is the one for you. Using this variant can relieve stress and depression. With an aroma closely resembling that of fresh apples and mangos and the taste of pineapple, pine, and cedar, this strain can help you feel happy and energetic for the rest of the day.
– Harlequin – For depressed people who need a clear head, even after taking their depression treatment, Harlequin is the strain to take. It can make you feel relaxed without the sedated feeling, thereby offering you relief without getting intoxicated.
– Lemon Kush – Aside from having an uplifting effect on your mood and mental functioning, Lemon Kush can also stimulate hunger. Flavored with lemon and citrus, this strain can be an excellent solution for relieving the stresses of your life.
– Strawberry Cough – Overcoming social anxiety is difficult for many Americans. If you experience this condition, Strawberry Cough can help you manage it as the properties of this strain will help keep you feeling more balanced during moments of elevated stress.
– Cinex – This strain is effective for improving your mood during or after a stressful day as it has a clear-headed and uplifting effect that can help you build a positive mindset. It can also stimulate creative energy that may reignite interest in the hobbies and activities you love.
– XJ-13 – This strain can stimulate creativity and conversation, which can help you come up with exciting ideas and improve your social engagements. Using XJ-13 is also a powerful way to relieve stress and lift your mood.

Use Weed Strains with Caution
While these variants of weed are effective in relieving stress and improving mood, you still need a prescription from doctors and marijuana experts to prevent unexpected effects on your health. You should also always double-check the strain you are purchasing. There are hundreds of weed strains on the market and some of them have very similar names. To avoid confusion, you will need the assistance of the store attendant.
Are Kratom Strains Really that Different?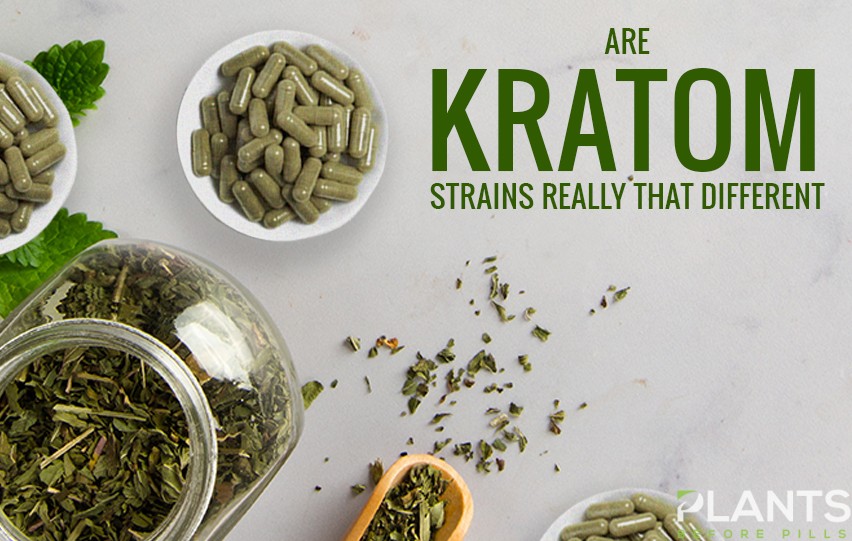 With the leaps in legislation and perception saw by the cannabis community, those who are advocates of health and wellness are also looking forward to progress with the kratom industry. Just like cannabis, kratom, also known as Mitragyna Speciosa is a plant that is known to have a variety of properties such as pain-relieving, psychedelic, and sedating, just to name a few. Some researchers are also investigating the potential of kratom as an alternative to opioids.
The thing with this plant is that different strains can have different effects, just like cannabis. However, some may be wondering if the various kratom strains have significant differences when compared side-by-side. Here are some key points that can help you understand whether or not strains possess distinct characteristics.
Kratom Varieties: A Simple Know-How
The simple answer to the primary question is this: Yes, kratom streams really are different from one another. To understand how kratom strains can differ, let us take a look at cannabis varieties. Cannabis sativa is high in CBD, which means that it can offer a brain high, while cannabis indica is high in THC, usually providing a body high.
The same difference applies to kratom varieties. The major types of this plant can be identified by looking at its leaf veins. There are three leaf veins observed in kratom: green, red and white. Leaves with green veins are typically energy-boosting, while those with red veins are known for their sedating and pain-relieving effects. Those with white veins are stimulating.
Now, aside from the type, another factor that plays in the differences among strains is the place in which the variety is native to. Some of the places in which this plant naturally grows include Thailand, Malaysia, Indonesia and the Philippines.
Some Strains You Should Check Out
What better way to know the differences among strains that by trying them yourself? If you live in a state where this plant is fully legal, then you should definitely check out these strains: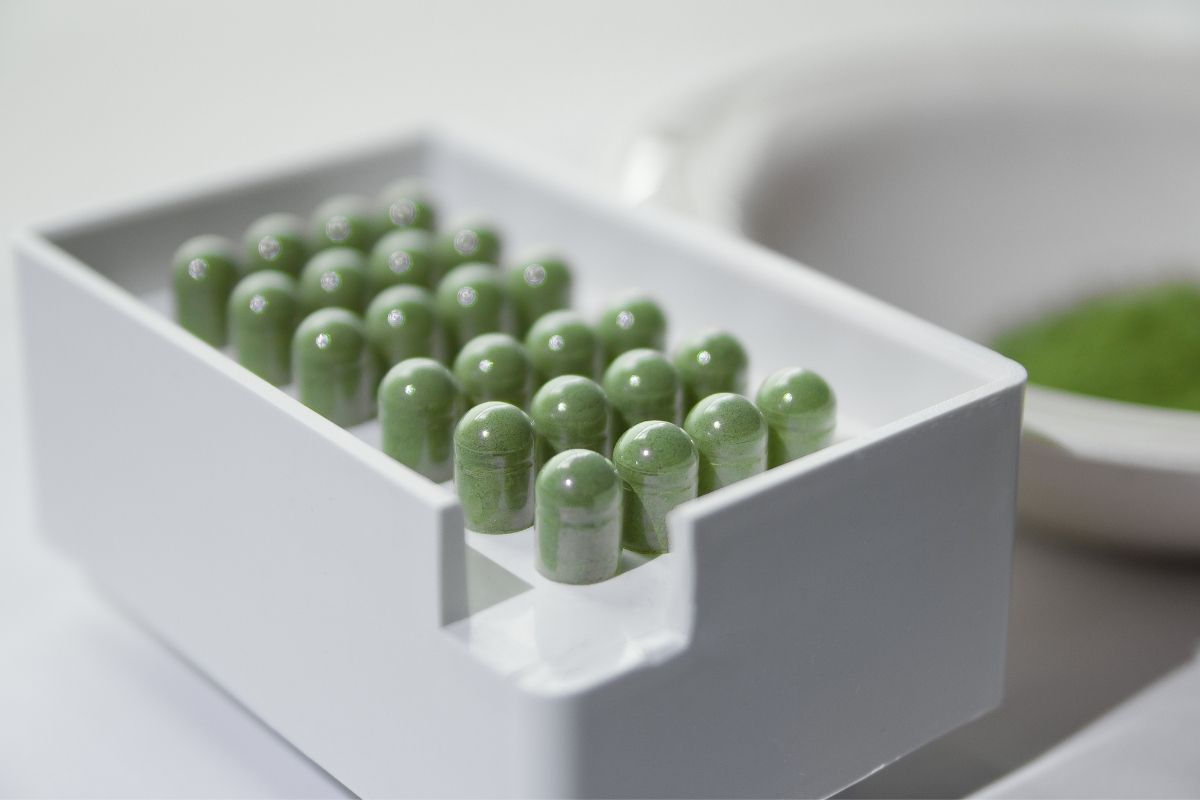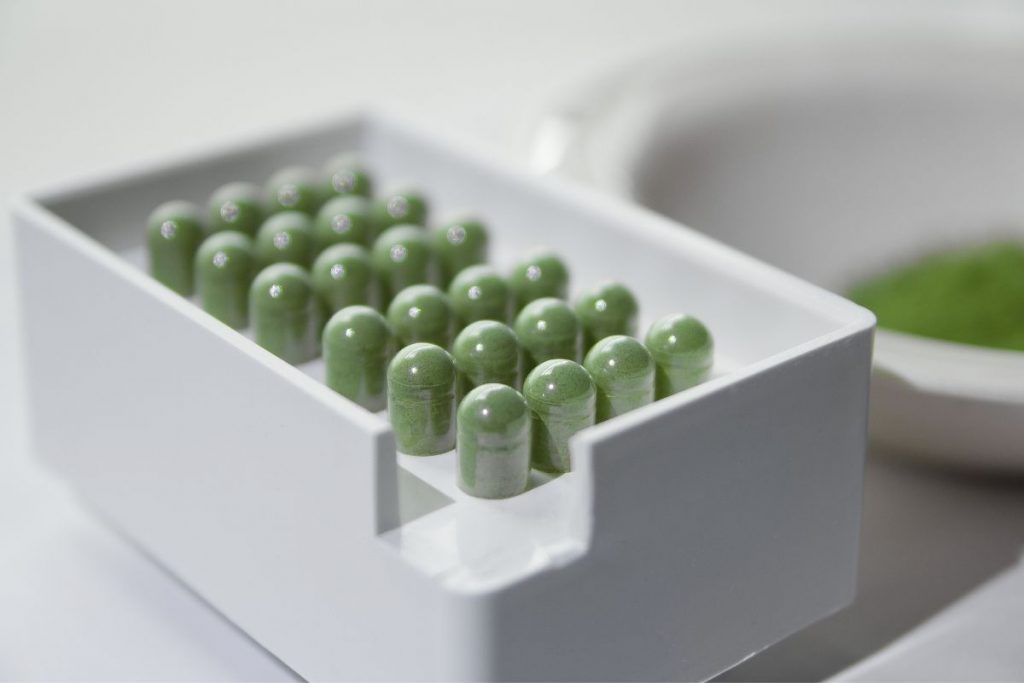 Maeng Da – This strain is known for giving an energy boost while offering pain relief. Because of this, you might think that this is a green variety. However, has red leaf veins. It also offers a euphoric feeling just as what you would expect from a red vein leaf.
Red Bali – While Maeng Da offers a mix of green and red characteristics, Red Bali offers a more classic red-veined effect. When you consume this, you are bound to feel a more sedating and opiate-like attribute. You can also expect a feeling of relaxation and pain relief.
Green Malay – This strain is known for boosting users' mood and energy. This is a classic characteristic of green-veined leaves. In fact, Green Malay is known as the original Malaysian strain, which means that you can expect traditional green effects from it.
White Vein Thai – Known for being the most stimulating among all white strains, the White Vein Thai offers less pain-relieving effect but with a longer-lasting stimulation.
Consuming Kratom
As this plant is endemic in some Southeast Asian countries, observing their cultures showed that it is consumed in a variety of ways. Its leaves can be chewed fresh or brewed into teas. It can also be dried and powdered to be used in cooking or drinking. Moreover, powders can be made into pills and tablets for easier kratom consumption.
The Bottom Line
Kratom can offer different effects depending on the strain you are consuming. To observe how these varieties differ, make sure to check out the various strains of this plant to see how this plant can work for you and your lifestyle.
What is Kratom: A Quick & Dirty Guide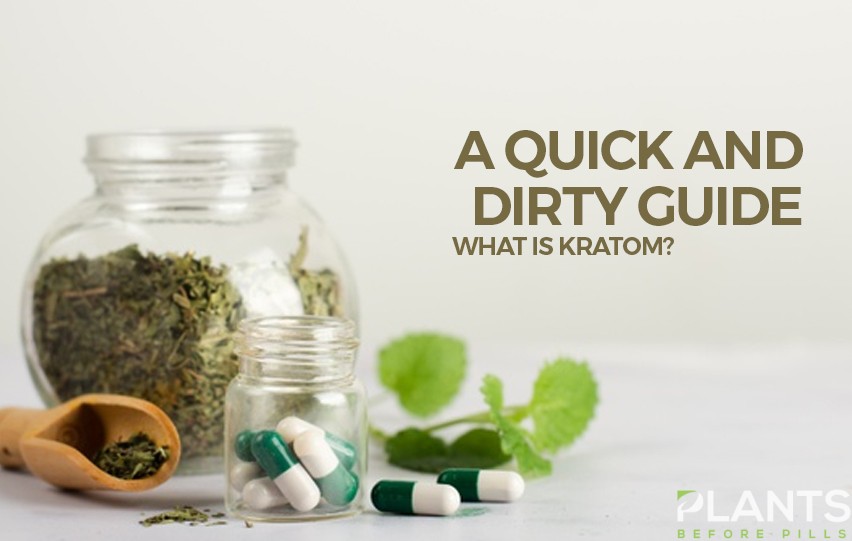 More and more individuals are looking for healthy and natural alternatives to medications. While this does not mean that such options will replace medicines, the presence of naturally occurring substitutes can benefit patients. Just look at the impact of cannabis is the medical community, which is now being studied as a safer and less addictive replacement to opioids.
Kratom is one of the naturally occurring options to some medications. Those who are in search of healthy and safe alternatives but are not familiar with this plant should take a look at the guide below:
Introducing the Plant
Kratom or Mitragyna speciosa, is a tropical tree found in parts of Southeast Asia such as Indonesia, Malaysia, Papua New Guinea, the Philippines, Thailand and Vietnam. It belongs to the botanical family Rubiaceae. There are three varieties of this tree such as those with white, red and green leaf veins. Each type contains varying levels of chemical compounds that gives it psychoactive effects.
Those with green leaf veins are known to give uplifting effects, which offers a boost of energy. Meanwhile, those with red veins are known for is sedating property. In some Southeast Asian cultures, this plant Is consumed as an intoxicant or as medicine. It can be consumed fresh or dried. Its leaves can be chewed fresh or it can be brewed into teas. It also comes in pill or tablet form.
Aside from its activating and sedative effects, these leaves are also known for being an analgesic and mood enhancers. When used for its medical properties, it can help in relieving pain and addressing sleep issues.
Kratom and other Similar Plants
Now that you know what this plant is and its effects, you might be wondering how it compares with other plants such as cannabis. Like cannabis, kratom is known for its psychoactive properties. Both are also used in folk medicine in various cultures because of their pain-relieving, uplifting and sedative effects. They also come from a family of flowering plants, and they have varieties that are valued for their respective medicinal and recreational effects.
However, they share some differences. The most obvious is that cannabis is becoming more mainstream and is even incorporated in federal and state legislations. Moreover, cannabis comes from the family cannabaceae, while kratom belongs in the family rubiaceae.
Speaker of families, did you know that kratom and coffee are related? They both belong in the family rubiaceae. They both have energy boosting and mood-enhancing attributes. Both are also rich in anti-oxidants. Kratom, however, has a sedative property. It also has a pain-relieving attribute, which coffee also has but to a limited extent.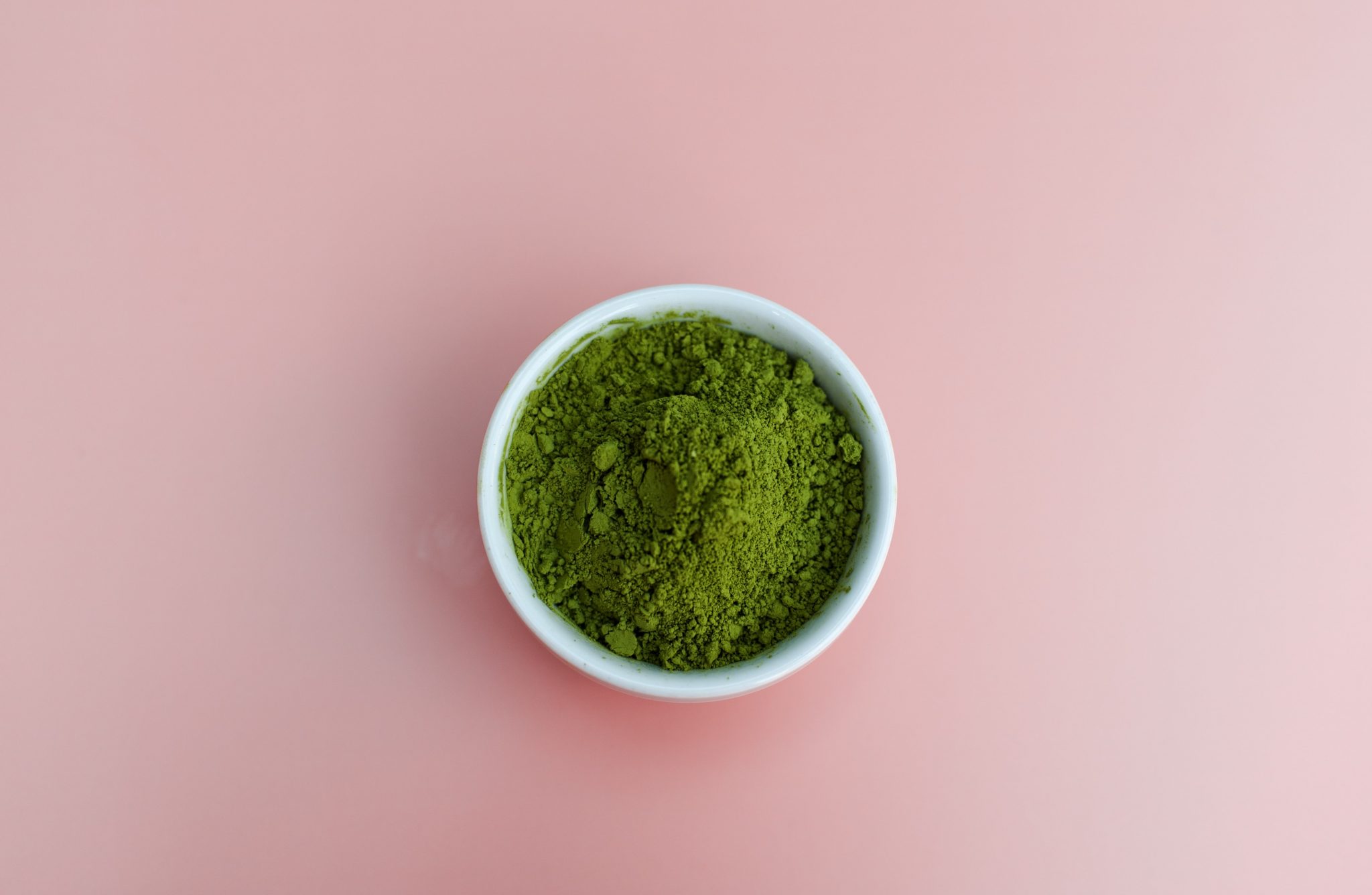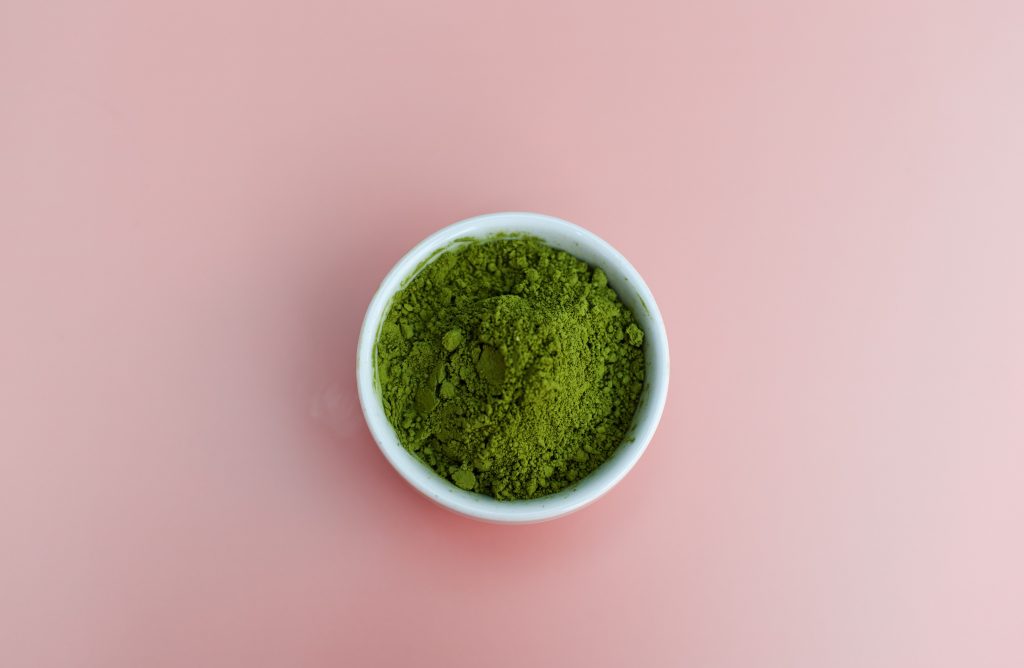 Legislation Regarding Kratom
We all know that cannabis is federally a Schedule I drug as per the Controlled Substances Act. It has also been legalized for medical use in more than 30 states and for recreational use in 11 of those, including DC.
Kratom is legal in almost all states except Alabama, Arkansas, Indiana, Rhode Island, Vermont and Wisconsin. In some states, it is fully legal, but in some prohibit it in some counties and cities. However, some are proposing that it should be included in the list of Schedule I drugs. You can also buy kratom powder online from various retailers.
Internationally speaking, the legality of this plant varies. Some countries such as Australia, Japan, Malaysia, Thailand, Russia and Poland do not allow the consumption of this plant.
Conclusion
Kratom can be the next big thing when it comes to naturally occurring alternatives. While no significant researches have been conducted, unlike in the case of cannabis, it might be worth considering, especially for scientists and those who are looking for natural options.