How To Spot Snake CBD Oil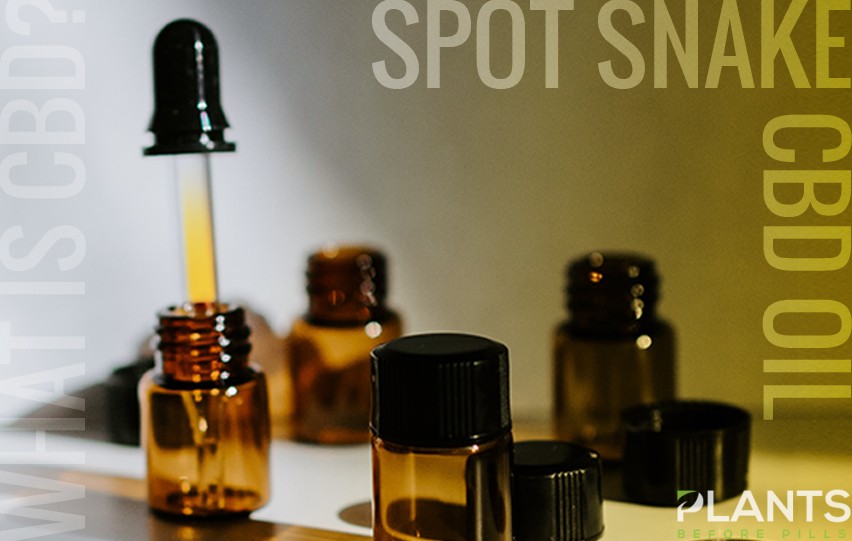 What Is CBD?
Cannabidiol, which is often shorted and referred to as CBD, is a combination of over 100 chemical compounds known as cannabinoids that derive from the Cannabis sativa plant. It is extracted from marijuana or hemp and is revered for having perceived benefits in aiding with such ailments ranging from chronic pain to insomnia to anxiety. CBD differs from the well-known compound from the marijuana plant, tetrahydrocannabinol (THC), in that it doesn't result in its users experiencing a high after consumption. THC is known for producing euphoric effects on the brain and body, however CBD differentiates from THC in that it doesn't have the same effects.
Recently there has been an increase of CBD products making their way into markets, gaining more consumer interest. Based on findings of a study conducted by the University of California, San Diego, Google searches for "CBD" have increased well over 100% annually since 2017.
When thinking about CBD use and deciding if its right for you, it's crucial to have an understanding of the differences between marijuana-derived CBD and hemp-derived CBD. The first thing to note is that by U.S. federal law, CBD products that are derived from hemp and contain no more than 0.3% THC are legal. Keep in mind that hemp contains trace amounts of THC but is grown for multiple uses. Hemp can be used in the production of paper and cloth products, and as an ingredient in food and beverage products.
The FDA's approval of Epidiolex, a pharmaceutical-grade CBD product was perhaps the biggest win to date for CBD. Epidiolex is a medication prescribed to patients who suffer from two rare, severe forms of epilepsy to help reduce seizures. However there is not presently any robust scientific evidence supporting most of the health claims surrounding CBD use.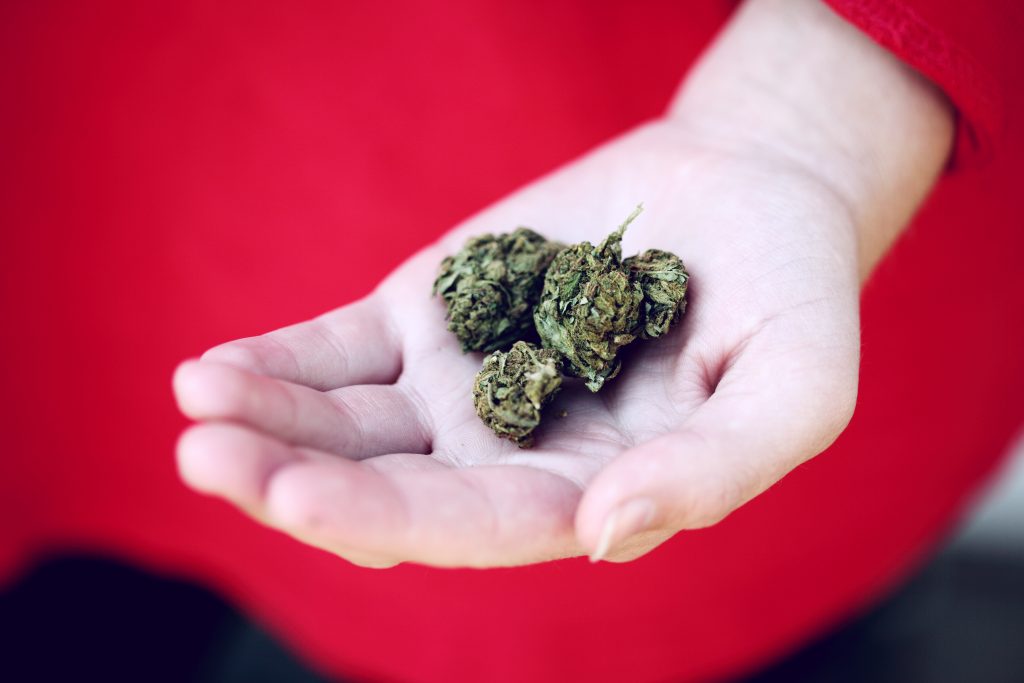 Below is a collection of some of the common uses people turn to CBD for:
Chronic Pain—Research around CBD's potential benefits in relieving chronic pain has been increasing as of late. There are currently 27 countries, including Canada and the United Kingdom (but excluding the United States) that have rolled out Sativex, a cannabis-based pain reliever containing both THC and CBD. It should be noted that researchers are continuing to focus on understanding the effectiveness of CBD on its own as a means to ease nerve pain and discomfort.
Anxiety and Depression—Ongoing research has explored the benefits of CBD as a treatment for individuals who struggle with anxiety and depression. While more research is taking place to determine this, frequent users of CBD products are optimistic about the compound's ability to decrease their emotional responses and relieve depression symptoms.
Sleep Issues—Studies and research around CBD and sleep suggests that users of the products are able to fall asleep faster, wake up less, and overall get a better night's sleep. As with most CBD treatments, more research is still needed however, CBD products could be a great solution for those looking for sleep solutions. 
What To Look For
It is important to make sure those shopping for CBD products do their due diligence and don't take the process lightly. CBD's increased popularity has bolstered it's presence on social media and has been being endorsed by celebrities for it's perceived benefits more and more. Even with these endorsements, it is paramount that buyers do their own research so they know what to look for when shopping for CBD products to best suit their needs.
There are some serious points to be aware of while shopping for products due to the lack of regulation and transparency in the market:
Labels on products can be misleading or inaccurate
Products may contain additives that could potentially alter mood
Metals, pesticides, bacteria, and solvents from cannabis plants can be present in your products
Many CBD products are still untested
Other concerns to consider:
Adverse Effects—In clinical trials, some of the patients who were treated with Epidiolex reported such side effects as drowsiness, diarrhea, and loss of appetite. Liver damage was also a reported side effect in these trials, so it is recommended that using Epidolex monitor their liver function regularly.
Drug Interactions—CBD could potentially  interfere with the effectiveness and metabolism of other commonly used drugs. For example, antibiotics and antifungal medications can affect CBD's potency and should be considered if you plan to incorporate CBD into your wellness practice.
Quality Issues—Because of minimal regulations in the CBD market, it is crucial to note that the information on the product's label may not always be accurate. As a responsible consumer of these products, it is important to be well versed in reading the Certificate of Analysis (COA) so you know what is actually in the product. More detail on COA's is below.
Certificate of Analysis (COA)
A Certificate of Analysis (COA) is a laboratory provided document showing the number of various cannabinoids in a specific CBD product. Manufacturers of CBD are strongly encouraged to send every batch of every product they produce to a lab that will complete testing and verify the contents of their products. This ensures that buyers of tested and verified products are receiving what the product is advertising.
Something to keep in mind is that not all CBD production companies freely share their COAs. If a product you are considering is sold by a company that does not freely share their COAs, it is recommended to reach out to and request more information before making a purchase. If you are unable to successfully obtain the COAs from either the manufacturer's website, customer service, or the product label itself, it is recommended not to purchase that specific product.  Companies that product quality CBD products happily lab test their products and make their COAs easily accessible.  This allows transparency for both the consumer and manufacturer, and reassurance that a production company is of the highest quality.
COAs can sometimes be difficult to understand and read. They are not always formatted in the same way and might not all look the same.
You will frequently see COAs that show results in one of the following ways:
Milligrams (mg) of CBD in the full product
Milligrams (mg) of CBD per gram (g)
Milligrams (mg) of CBD per milliliter (ml)
Please note that this example uses CBD but the same can be applied for other cannabinoids in the COA.
If the COA shows the like the first example result above, milligrams (mg) of CBD, in the full product, then you as the consumer don't need to do any further calculations because this result shows the total amount of cannabinoids in the product. It is recommended though to review the product label to ensure it matches this number.
If your results read like the last two bullet points though, you will need to make some calculations. Keep in mind that a milliliter (ml) is a measurement of volume and grams (g) is a measurement of weight. While most Cannabis products will show size in ounces (oz) you can convert that number into milliliters by keeping in mind that 1oz will always equal 30ml. It is important to note that  two 30ml tinctures will not weigh the same in grams, as the weight (g) is affected by each ingredient in the product's formulation.
When deciding which company to purchase CBD products from it is crucial to understand COAs. Suggested as a general rule of thumb, it is probably best to avoid purchasing from a company that does not offer any of their lab results or COAs.
If you are considering buying A88CBD™ products and would like to see the COAs, please visit here!
When You Use CBD Every Day, This Is What Happens To Your Body [VIDEO]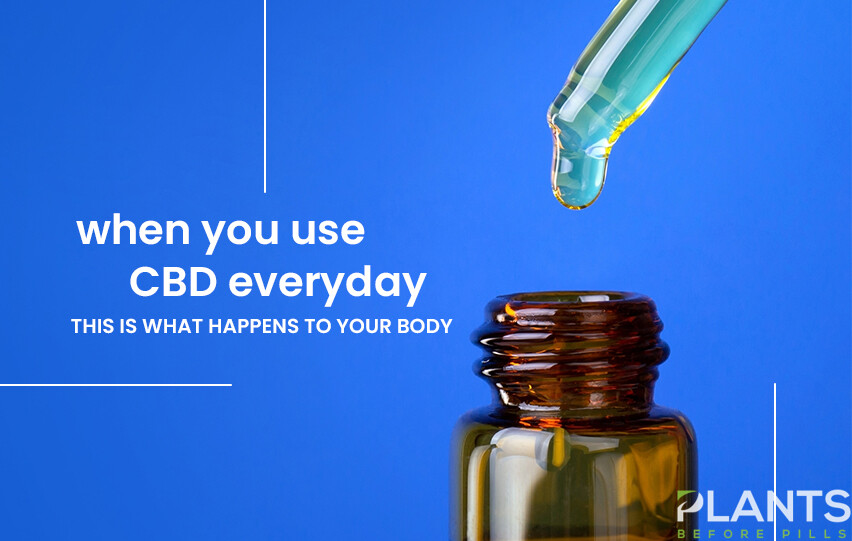 CBD products come in food products, oils, supplements, creams, and even pet food. But does CBD stand up to its current craze and what kind of health benefits can you get from ingesting it? Here are some benefits of taking CB if you use it every day.
Holiday Marketing Tips for Cannabis Businesses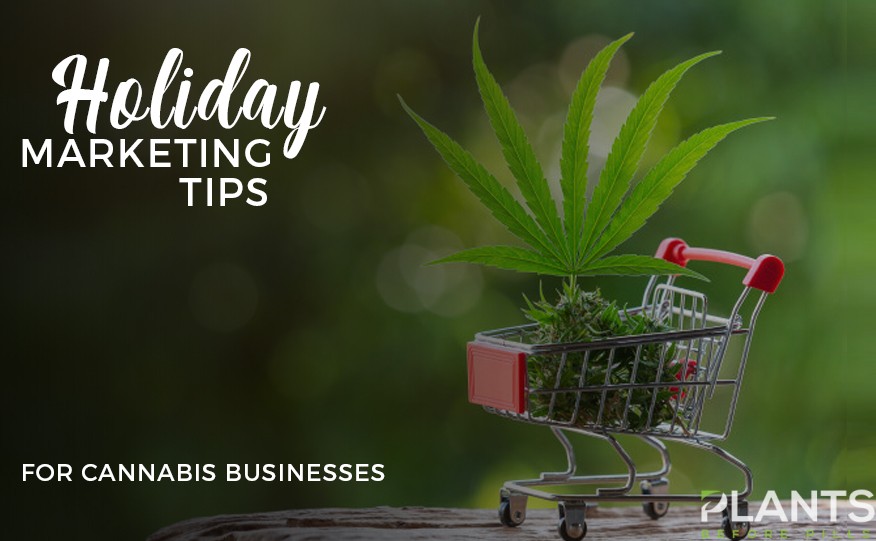 The holidays are just around the corner. And for most businesses – including cannabis dispensaries and companies – the holiday season is the most exciting time of the year. This is because family and friends are starting to buy their gifts in time for Christmas. For business owners, this article will help you implement proven effective cannabis marketing tips!
Cannabis businesses are not exempt from the holiday rush. As a matter of fact, apart from the renowned Hallmark holiday for cannabis-loving individuals, Christmas and the rest of the holiday season also provide ample profits for businesses. Many businesses ramp up their cannabis & CBD content to drive more traffic to their websites and their product offerings.
If you have a cannabis brand, now is the best time to launch your CBD oil products on the market. Apart from meeting the demand for cannabis also supplying consumers with a range of cannabis-infused products for Christmas. Wondering how you can take advantage of the holidays to effectively market cannabis products online? Check this list out.
Cannabis Holiday Marketing Tips
Use Eye-Catching Packaging
Let's start with the appearance of your product packaging. Your product may be just as (or even more) effective and safe than other brands but with bland packaging, your items are sure to be overlooked. This is why it is important to use attention-grabbing designs.
To do this, you need to conceptualize a design that not only conveys the message you want to send but also sells your brand. Because it is Christmas, you might want to release your items in a packaging that shows the merriment of the season. From including season's greetings to including images usually associated with the holiday, you can definitely have these themed designs on your packaging.
Ensure Freshness of CBD Products
When you market your products you want to make sure that you emphasize that what you are offering is fresh and safe to consume. Now, keep in mind that one of the most important aspects of marketing is ensuring that what you claim about the product is true.
So, make it a point to pick or develop a packaging technique that ensures that the items are completely sealed, preventing external factors from contaminating it. To let consumers know how fresh your product is, make it a point to include the manufacturing date on the label.
Properly Label All CBD Products
You also want to make sure that your products are properly labelled and this covers the compliance to regulations. Regulators find it important to have easily readable labels that immediately tells consumers that the product is infused with cannabinoids. Moreover, it is necessary to make sure that the packaging cannot be easily tampered with.
In the United States, state laws state that such products need to be inside child- and tamper-proof packaging. Moreover, you need to make sure that your labels clearly state that the items are CBD- or THC-infused, and with what percentage of both. Canada also has similar regulations. In fact, the country even has a standardized symbol to make sure that consumers know that the product they are about to buy is legitimate and compliant with related laws.
Green is In
In the current climate condition, many people are switching to green options. From reusable packaging to biodegradable ones, manufacturers and consumers are finding ways to minimize their contribution to climate change. Besides, what better way to celebrate the holidays than with products that are environment-friendly?
So, consider packing your cannabis and CBD products using green materials. You can opt for reusable jars and bottles, as well as biodegradable wrappers such as paper. If you also run your own dispensary, you can even establish a refill program that allows your customers to refill their reusable packaging, as long as this is legal in your location.
With the upcoming festivities, your cannabis business can definitely ride the tide not only of the holidays but also of the growing cannabis trend. With these marketing tips, you can leverage the season to boost your business, thus helping the cannabis industry.
4 Smart Ways Cannabis Companies can Promote their Business on Social Media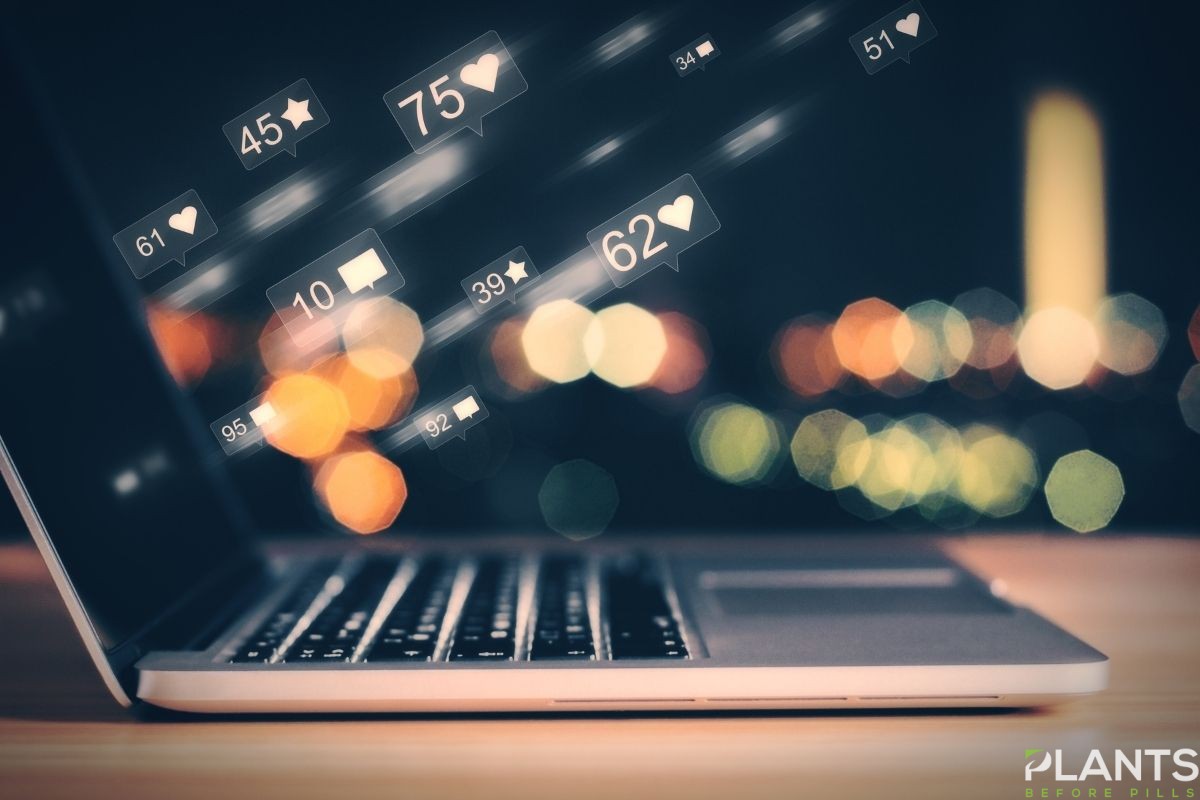 In recent times, the cannabis industry has been booming with no signs of slowing up soon. In the last few years, more and more states have legalized the use of cannabis. In fact, most states have legalized the use of medical cannabis, and a few have even legalized it for recreational use. Cannabis has grown from a taboo subject to a high-flying billion-dollar industry. With many people wanting to try cannabis products, it is no surprise that the industry has grown so rapidly. The industry is going through a significant change, and much of it is thanks to social media.
Here are four smart ways that cannabis companies today are utilizing the benefits of cannabis social media to promote their products and services:
1. Utilize Hashtags to your advantage.
One of the fundamental aspects of getting your post discovered by people interested in your products and services is by making sure your keyword is hashtagged in your posts. Adding a #hastag to your posts allows people searching for that specific keyword or keyword phrase to find your posts easily. This could open some excellent doors for you and your cannabis business. Not only that, by properly hashtagging your posts, you enhance your chances of making it to the coveted "explore" page on Instagram.
2. Using Facebook to promote your Cannabis Product.
If you're in the Cannabis industry, then you need to be on Facebook. It's as simple as that. Facebook has over 2 Billion users, and it's estimated that around 30% of them use Facebook to find places to eat and drink and find/buy products and services. Although it's pretty challenging to promote your cannabis products or services on FB due to its current policies, there are clever ways you can still get the word out about your brand utilizing Facebook and its pixel as a conduit. You can run campaigns both paid and unpaid that highlight the benefits of your product. Let's say you have a cannabis gummy product; you could create an ad or post that shows how natural health can help cure anxiety and depression. Once they land on your website, your Facebook pixel will "cookie" them, and you can retarget them in another campaign where you can work on collecting email addresses to run a more targeted campaign to your desired demographic.
3. Twitter is a powerful platform for social signaling
Twitter is not just a social network. It is also a powerful platform for social signaling. In the business world, social signaling is a powerful tool. When you post a tweet on your Twitter account, not only do people on Twitter see it, but it also gets some love from Google themselves. Google sees your post and gives a tiny bit of "link juice" and some trust signals as well! This is important in terms of Search Engine Optimization(SEO).
4. Working with a TikTok Influencer to boost your cannabis brands visibility
Working with TikTok influencers can help your cannabis brand's exposure. Tiktok has been all of the rage lately, and the engagement on that platform is immense. Cannabis brands can look to work with micro-influencers subtly to push their products to the influencer's audience. This can be a great way to increase exposure through microchannels and influencers on TikTok.
Conclusion
Social media is a great way to promote a cannabis business in a variety of ways. Social media is generally the beginning of building your company's presence online, but it definitely should not be your only marketing strategy. With careful thought and a little creativity, it's possible to build a strong following and a thriving business using social media.
We hope you enjoyed our article on how to promote your marijuana business on social media!