Important Questions about CBD Tolerance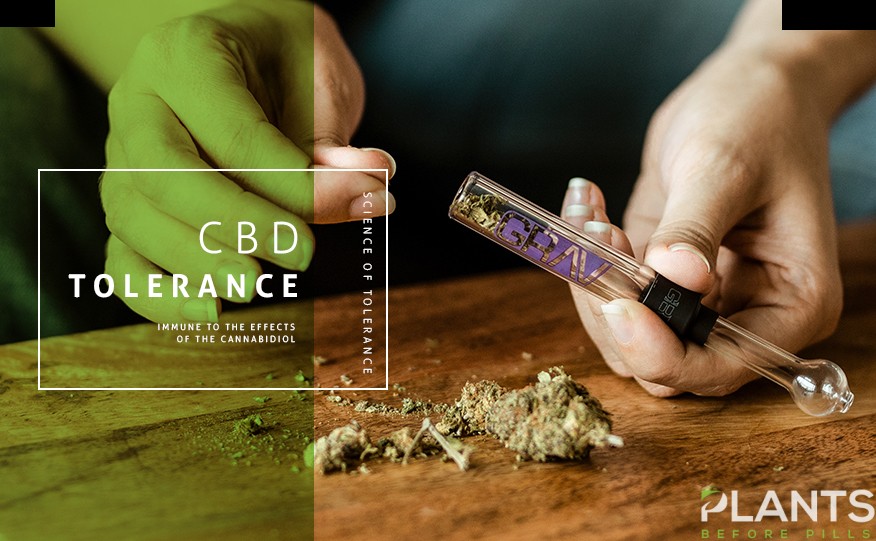 Because of the predominantly negative perception of cannabis, there are numerous misconceptions attached to this plant and its cannabinoids. Luckily, the public's view of this is changing. One of these misconceptions is that the cannabinoid CBD is linked to tolerance. In finding out whether it is true or not, we need to know what exactly this occurrence is on a scientific level.
The Science of Tolerance
According to experts, tolerance to substances is basically the decreased response when exposed to these substances. This can manifest in the cellular, metabolic and behavioral level. In the cellular level, this occurs when receptors frequently interact with the substance, resulting in lessened effects to the body. Meanwhile, when there are decreased effects due to fewer amounts of the substance reaching the receptors, it is called metabolic, while behavioral occurrence is the person's reduced ability to feel effects of the chemical due to constant use.
Now that you know the different levels of tolerance, you may be wondering whether this applies to CBD. Well, let's find out! Here are questions that can help clarify the matter:
Are there people who are immune to cannabidiol from birth?
The first question that may come to your mind is whether or not there are people who are tolerant to CBD the moment they were born. Keep in mind that cannabinoids target the human body's endocannabinoid system. This system is in charge of pain, pleasure and immune system functions of the body. So, a person with a healthy endocannabinoid system will be able to receive cannabinoids properly.
If a person has problems with this system, then they may have trouble processing cannabinoids such as CBD. So, it possible that there may be people who are immune to this cannabinoid. In fact, there are individuals whose endocannabinoid receptors unfortunately lacks the ability to process cannabinoids from external sources. This makes them immune to the effects of cannabidiol and other cannabinoids.
Can you develop CBD tolerance?
One of the myths tied to CBD is that it can cause tolerance because some people tend to develop the need to increase their dosage. Take note that this can occur at a behavioral level, so it depends on the person and their perceived need to increase their dosage. This is because some people learn to adapt to the stimulation caused by CBD.
However, keep in mind that only THC is observed to cause immunity in some people. On the other hand, users of CBD have not reported any symptoms of molecular and cellular occurrence and studies have not observed this, as well. In fact, cannabidiol users even exhibit signs of reverse tolerance.
What is reverse tolerance?
If you think this only works one way, think again. Studies show that people develop the need to consume smaller and smaller amounts of cannabidiol overtime. The best thing about this is that long-term use leading to the need to consume lower amounts does not affect the effects it has on the body. So, this means that when you build reverse tolerance, you will need a lower dosage to achieve the same effects as when you have started your larger CBD intake. This is because this particular cannabinoid facilitates increased activity in the endocannabinoid system's receptors, making it work more efficiently as compared to THC, which decreases the effectiveness of these receptors.
Nothing beats information dissemination and knowledge when it comes to dispelling myths. Now that you know that CBD does not cause immunity, you can consume this wonderful cannabinoid without any worries. You can even save up on your consumption in the future with reverse tolerance!
DC Opens Marijuana Dispensaries to Out-of-State Patients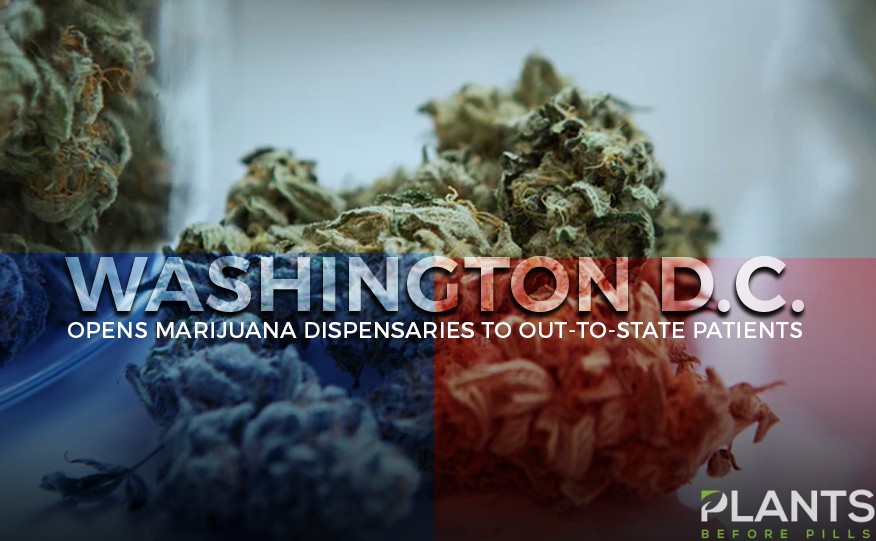 On Thursday, August 8, Mayor Muriel Bowser of Washington, DC announced that they will now accept medical marijuana cards from patients coming from any of the states in the U.S. with equivalent medical marijuana programs.
The new program will allow patients to purchase up to four ounces of medical marijuana each month. Patients from other states will only need to show their state-issued medical marijuana card to buy their medicines at any D.C. dispensary.
"This emergency rule making is patient-centric," said Mayor Bowser in a statement. "It ensures medical marijuana patients from other states can obtain their needed medicine. It will also promote public safety by allowing visitors to obtain their medicine at one of the District's six — soon to be seven — authorized marijuana dispensaries rather than forcing them to go without or patronizing the illegal market."
The new policy will now expand the list of reciprocal acceptance from 19 to 27 states. The new additions include Alaska, Arizona, Arkansas, California, Nevada, New Mexico, New York, and Vermont. The District is also currently reviewing four other states to include in the list, namely Louisiana, Minnesota, Oklahoma, and West Virginia.
DC's Medical Marijuana Reciprocity Amendment
First introduced in 2016, the Medical Marijuana Reciprocity Amendment includes a reciprocity arrangement that allows medical marijuana users to use their out-of-state registration cards to purchase medical cannabis in the District. The amendment took effect in April of 2018 and approved 19 states as part of its list of reciprocal acceptance. Under the said policy, patients enrolled in a medical marijuana program from other jurisdictions can access medical marijuana in the District of Columbia.
A year later, Mayor Bowser proposed the Safe Cannabis Sales Act of 2019, which allows the sale of recreational cannabis in Washington, D.C. with a 17 percent tax. It requires cannabis-focused businesses to meet a threshold of 60% ownership by D.C. residents, and 60% DC-native employees.
"We want to be able to regulate, we want to be able to make sure we are collecting our fair share in taxes, we want to invest those taxes in ways that affect communities that have been disproportionately affected, and we want to train and hire DC residents," she said at the time. The bill is currently under DC Council review.
The latest emergency rule making is regarded by many to have opened an avenue for non-resident patients to access medication when visiting the nation's capital.
How Cannabis Affects the Human's Brain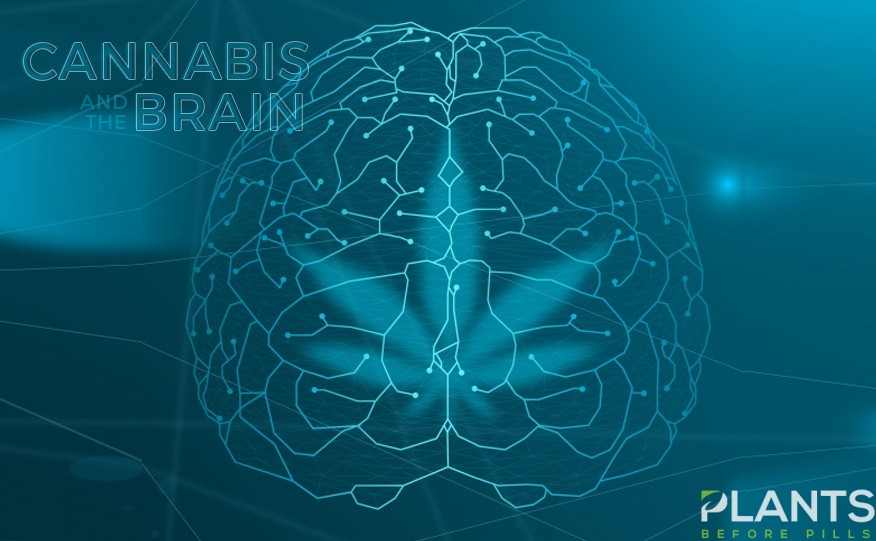 Despite the political and social controversy surrounding cannabis, its medical benefits remain to be part of the public consciousness. From its pain-relieving features to its stress-reducing effect, this green plant has managed to leave a hopeful light in the medical community.
For years, many doctors and scientists have already attested to the incomparable promises the drug suggests, especially to the body's command center. With this, various studies and researches are continuously being conducted to further expand on marijuana's effect on the human brain.
Want to know what these several important discoveries are?
Here, we have compiled all the necessary findings modern science have discovered, and what further possibilities relating to cannabis and the brain may lie directly ahead.
Read on.
Cannabis and the Brain: How Does It Work?
Over the years, many substantial details about the relationship between cannabis and the brain have already been discovered. From identifying the active ingredient of the plant to determining how it specifically interacts with the brain, scientists have managed to arrive at different discoveries that have stunned the world.
After several decades of research, a new system called the endocannabinoid system has been unveiled to the public. From there, the question surrounding the enigmatic plant and the body's command center has become an easier topic to grasp.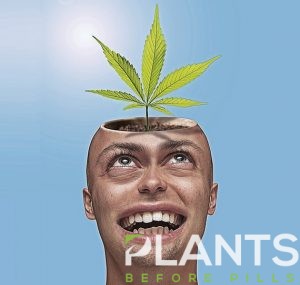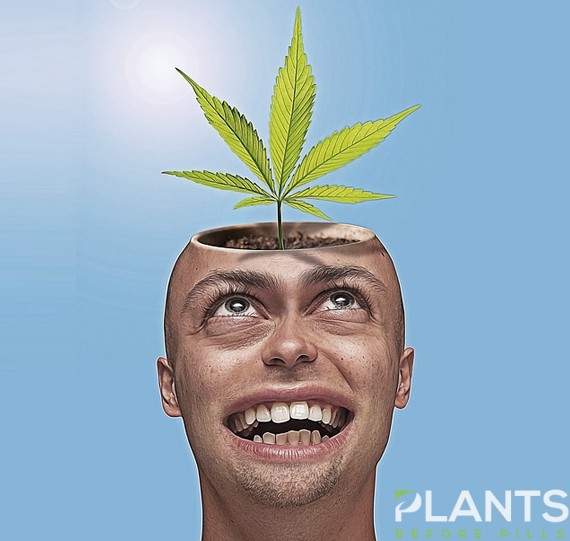 As explained by the National Institute on Drug Abuse, when a person smokes marijuana, the Tetrahydrocannabinol (THC), or the principal psychoactive constituent of cannabis, will pass through the lungs, go into the bloodstream, and reach the brain. Due to THC's similar chemical structure with the brain chemical anandamide, the body recognizes the chemical and allows THC to attach and activate the chemical messengers of the endocannabinoid system called cannabinoid receptors.
Depending on the quantity consumed and the method of consumption, THC is likely to overwhelm the whole EC system. This, in turn, could interfere with the ability of the cannabinoid receptors to limit the amount of dopamine in the brain. This, in turn, throws the entire system off balance and stimulates the brain's reward system, or a group of neural structures responsible for the body's pleasure system. As a result, the brain generates higher dopamine levels, contributing to the feelings of euphoria or "high" associated with cannabis consumption.
From there, various mental and physical functions will be disrupted, and different effects are likely to occur in the body.
Here are a few you should know:
Health Benefits of Cannabis:
Over the decades, many medical breakthroughs have stemmed from a broad range of cannabis-related studies. Here, we present a few of the most promising medical solutions marijuana suggests to patients.
Although there is much more to learn about the effects of the plant to one's mental health, various medical studies already prove marijuana's potential in treating mental health disorders, especially depression, social anxiety, and PTSD.
In a study conducted by scientists at the University at Buffalo's Research Institute on Addictions (RIA), the researchers have discovered how chronic stress may suppress the brain's production of endocannabinoids or the natural chemical compounds responsible for maintaining homeostasis, which includes physical and emotional health. This, in turn, could lead to depression or post-traumatic stress disorder.
"Chronic stress is one of the major causes of depression," explained RIA senior research scientist Samir Haj-Dahmane, Ph.D. "Using compounds derived from cannabis — marijuana — to restore normal endocannabinoid function could potentially help stabilize moods and ease depression."
Moreover, in other preliminary studies, it was discovered that cannabis-based products help regulate emotional functions, such as mood and stress response. This stems from marijuana's active ingredients, such as THC and CBD, which have been reported to reduce anxiety and tension by inducing relaxation.
However, the said discovery only remains true if cannabis is to be consumed in low dosage.
Enhance Cognitive Functions
As opposed to the common notion of how cannabis impairs cognitive functions, various studies revealed that the plant can actually pose a tremendous impact on one's memory. In fact, in a study led by Harvard Medical School Affiliate McLean Hospital's Staci Gruber, Ph.D., preliminary evidence suggests that marijuana consumption may not impair but may actually improve executive functioning in adults.
Due to the plant's anti-inflammatory effects, many substantial pieces of evidence have been collected suggesting the drug's ability to slow down the brain's gradual degenerative process brought by aging.
In a review published in the Surgical Neurology International journal, researchers from the University of Pittsburg Medical Center discovered how recent neurological studies have used phytocannabinoids, or the naturally occurring cannabinoids found in the cannabis plant, in treating malignant brain tumors, Parkinson's disease, Alzheimer's disease, multiple sclerosis, neuropathic pain, and childhood seizure disorders Lennox-Gastaut and Dravet syndromes.
'CBD research in animal models and humans has shown numerous therapeutic properties for brain function and protection, both by its effect on the ECS directly and by influencing endogenous cannabinoids," the researchers explained. "Broadly, CBD has demonstrated anxiolytic, antidepressant, neuroprotective anti-inflammatory, and immunomodulatory benefits. CBD decreases the production of inflammatory cytokines, influences microglial cells to return to a ramified state, preserves cerebral circulation during ischemic events, and reduces vascular changes and neuroinflammation."
To date, researches concerning cannabis and other neurological disorders continue to dominate the medical realm. In fact, in a recent study, researchers have discovered how cannabis present antipsychotic effects on the brain, which suggest possible treatment for schizophrenia and dementia.
As opposed to the common stereotypes associated with marijuana users, various studies reveal that the use of cannabis could lead to increased mental creativity.
In fact, in a study conducted in 2012, researchers have suggested that cannabis' ability to generate psychotomimetic symptoms, which include delusions and/or delirium, could actually lead to an increased level of creativity. According to the researchers, when a person experiences an altered state of mind, he or she is likely to see the world in a different perspective, engage in divergent thinking, and go beyond the limits of normal perception.
Some believe that this sudden spur of creativity could stem from the increased number of dopamine in the brain, which is associated with good cognitive flexibility.
Protect the brain after stroke
In a study conducted from the University of Nottingham, researchers have discovered how marijuana suggests possible neuroprotective treatment for stroke – at least for mice.
During the said research, the authors found how cannabinoids could help shrink the area of the brain affected by stroke, posing the drug's potential to reduce brain damage.
"This meta-analysis of pre-clinical stroke studies provides valuable information on the existing, and importantly, missing data on the use of cannabinoids as a potential treatment for stroke patients," explained lead author Dr Tim England. "The data are guiding the next steps in experimental stroke treatment in order to be able to progress onto initial safety assessments in a clinical trial."
Given CBD's and THC's anti-inflammatory and anti-oxidant effects, the two compounds continue to attract attention from various medical groups and researchers. However, to date, recent medical studies identify CBD as a better long-term protective solution compared to THC.
Control Epileptic seizure
The use of cannabis for treating epilepsy has been studied and debated for years. However, despite the lack of sufficient data, many pieces of research have already established a few substantial pieces of evidence that put marijuana as a possible hope for patients suffering from epileptic seizures.
In fact, in a study conducted in 2003 published the Journal of Pharmacology and Experimental Therapeutics, it was found that marijuana extract and synthetic marijuana have stopped the seizures of epileptic rats for about 10 hours. This has revealed THC's ability to control seizures by binding the brain cells responsible for controlling excitability and regulating relaxation.
In 2018, Epidolex, a drug derived from CBD, became the first FDA-approved cannabis-derived drug for treating two potentially fatal forms of severe childhood epilepsy, Lennox-Gastaut syndrome, and Dravet syndrome
Protect the brain from concussion and trauma
Just like in the case of stroke, some researchers believe that cannabis could help the brain repair itself after a traumatic injury due to its anti-inflammatory and antioxidant properties.
In fact, in a study published in the journal Cerebral Cortex, experiments have been done involving mice to prove marijuana's ability to minimize the bruising of the brain and helped with healing mechanisms after a traumatic injury.
Earlier this year, Dr. Ethan Russo of the International Cannabis and Cannabinoids Institute presented his recent findings of the relationship of cannabis to head injuries. During his talk, he presented that CBD and THC may help prevent glutamate excitotoxicity or the pathological process by which nerve cells are damaged or killed.
He also presented THC and CBD as possible treatment solutions for chronic traumatic encephalopathy (CTE) symptoms experienced by football players and other athletes.
Conclusion:
For years, cannabis has stood as one of the stars in medical science. Although there is much more to discover about its effect on the body's central command, these recent discoveries have opened up a space for patients and medical professionals to find the light amid the seemingly impossible quest for treatments.
Which among these medical findings surprised you the most?
Cannabis Oil Confiscation Risked Life of An Epileptic Girl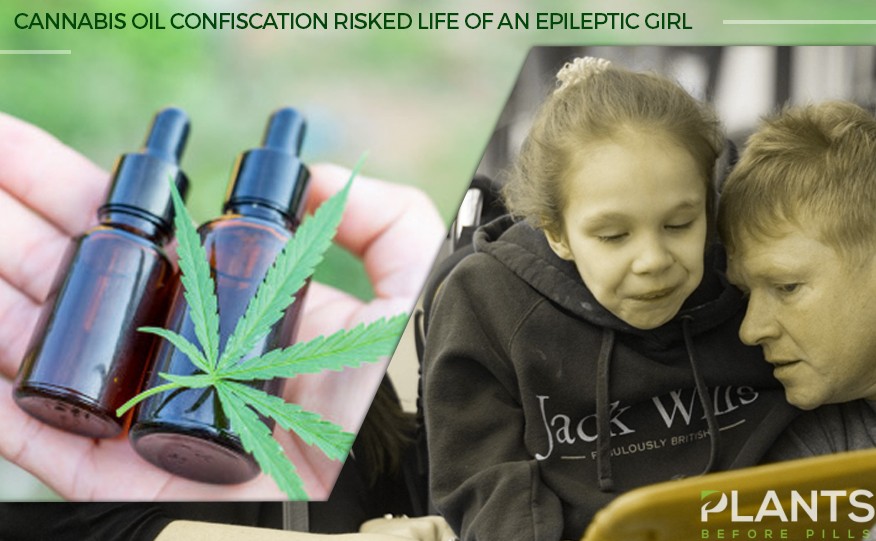 Tannine Montgomery, the mother of Indie-Rose Clarry, said that border patrol endangered the life of her daughter by impounding the girl's supply of medicinal cannabis oil. Clarry suffers from Dravet syndrome, causing her to undergo epileptic seizures and panic attacks. She has been using cannabis oil for 14 months as part of her treatment.
A Suffolk resident, Montgomery flew in from the Netherlands carrying a private prescription for medical marijuana and cannabis oil she bought in the Netherlands. However, officers of the Border Force at the Stansted airport stopped Montgomery and seized the medication.
According to the mother, confiscating prescription marijuana is an act of "condemning [her daughter] to becoming comatose" and at "high risk of unnecessary death."
Montgomery also noted that she had been able to import medical marijuana products even without a license. This was possible as border guards "previously allowed her" to enter the United Kingdom carrying the product.
Medical Marijuana Legislation in the UK
However, medical marijuana laws in the UK state that such importation is illegal without the right license. Montgomery was aware of such provisions as she said that the current acquisition method is much more affordable than importing the medication with a license.
Medical marijuana has been legalized in the country since November 2018. However, epilepsy sufferers and parents of patients have been having a hard time acquiring medical cannabis products due to tight laws.
Another report by The Guardian said that only physicians specializing in medicinal cannabis can prescribe such medications. Products also cannot be imported without a prescription. This means that many doctors cannot issue prescriptions, making it harder for patients and their families to access such treatments.
Medical marijuana manufacturers have been urging the UK government to loosen regulatory laws. Aurora Cannabis CEO Cam Battley said that this move fails patients and their families, while also letting go of economic opportunities.
Cannamedical CEO David Henn noted that existing rules will result in companies offering marijuana products at more expensive prices. He also warned that a no-deal Brexit will almost completely block UK residents' access to medicinal cannabis.
Meanwhile, Montgomery told health secretary Matt Hancock to intervene in order to prevent patients and families from suffering. She also expressed frustrations over her daughter's qualification and access to the medication. The girl suffers from a severe form of epilepsy, which is qualified for a medical cannabis prescription.