6 Refreshing and Energizing CBD Beverages You Must Try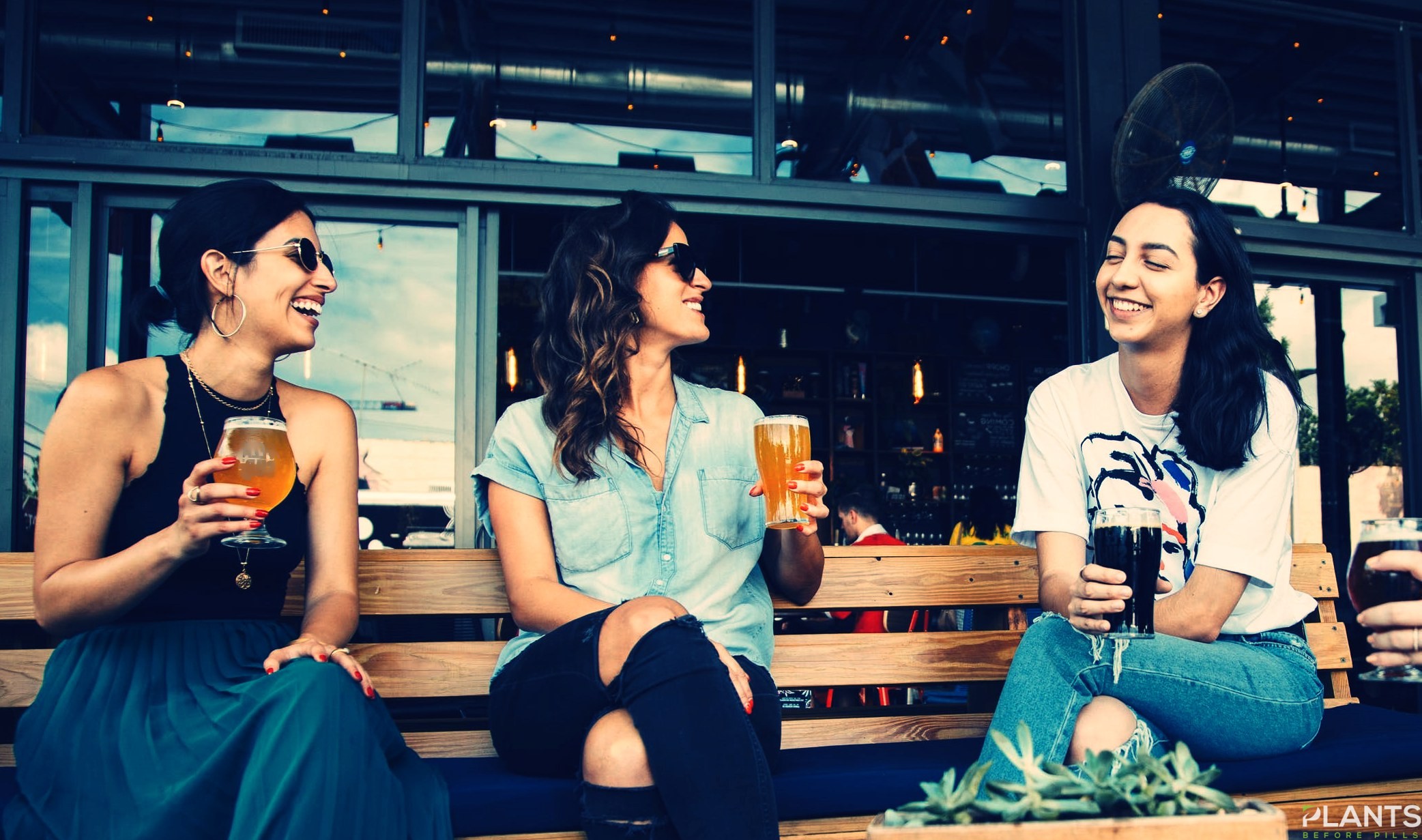 Nowadays, you can find CBD products everywhere. You now see this cannabis-based compound in supplements and tinctures to cosmetics and other skin care products. From being an obscure compound only known to researchers, now you can find products with CBD seal on the shelves of pharmacies, health shops, and vaping outlets, as well as on specialized online stores. Indeed, many industries are scrambling to take advantage of the cannabidiol hype, which analysts estimate to boom further in the coming years.
One industry that wants to cash in from this increasingly popular medicinal compound is drinks and beverage. Now you can buy sodas, waters, teas, coffees and sparkling drinks infused with cannabidiol. Some legal changes in the U.S. and Canada open the doors of opportunity to several companies that are currently lining up to launch CBD drinks. Through these products, you get your daily dose of CBD while enjoying your favorite refreshing beverages.
CBD Beverages Available For Ordering
Here are some of the top brands now online or in major CBD stores:
Sprig
Sprig has already cemented its position in the CBD soda industry while Coca-Cola is just making its move for a potential cannabidiol drink launch. Sprig comes in four citrus flavors – naturally sweetened, sugar-free, Melon, and Sparkling Lemon Tea. Each can contain 20mg of all-natural hemp-derived cannabidiol. This CBD drink is a great alternative to drink soda after a tedious workout because of its anti-inflammatory, anti-nausea, and anti-anxiety benefits.
Recess
Recess is a CBD sparkling water drink that will help you feel calm and composed throughout the day. Recess is made with all-natural ingredients, hemp essence, and adaptogens to improve balance and clarity. This sparkling water has three flavors—peach ginger, blackberry chai, and pom hibiscus—each can contains 10 mg of pure CBD oil.
Cannawine
Cannawine is a sweet and sugary Spanish wine infused with hemp-derived CBD. WIth 14.5% alcohol by volume, this red wine with a cannabidiol twist is best served cold. A delicate 50% garnacha and 50% cariñana grapes combination with a subtle scent of cannabis, this drink brings out a new level of vintage with amped up therapeutic properties. CBD's anxiolytic, antidepressive and antispasmodic properties mixed with red wine's heart-protecting resveratrol makes this beverage the real treat.
Canna Nano CBD
Modern technology has increased the bioavailability of CBD in products like Canna Nano.  Cannabidiol and other cannabinoids are usually not water soluble. By using nanotechnology, we can now enjoy waters infused with pure CBD. Canna Nano sells its typical CBD water and a "plus" variant containing twice the amount of CBD as their regular version.
VYBES
VYBES is another cannabis-infused beverage with a range of flavors. These sparkling and traditional CBD-infused drinks feature a mixture of that boosting the mind and body. VYBES is also committed to providing full transparency to its customers, allowing them to access their independent lab test results online. Each bottled beverage contains 15mg of hemp-CBD derived.  The brand offers traditional peach ginger, strawberry lavender, and blueberry mint, flavors, as well as sparkling maracujá and blackberry ginger drinks.
CBDfx
CBDfx sells various hemp-derived products, which include a "chill shot," containing 20mg of CBD in only 2oz. of liquid. This shot that tastes like lemonade contains full-spectrum CBD and has been tested in laboratories to ensure the standard of its purity. The brand's chill shot also contains 200mg of L-Theanine, an amino acid that can improve your body's natural systems that promote immunity, sleep, and stress.
CBD beverages are the next wave of drinks that promote health and wellness to drinkers. These products are more than just a fad; they are a great way to make CBD consumption mainstream and jive with people's everyday lives.
What You Need to Know About Cannabis Vodka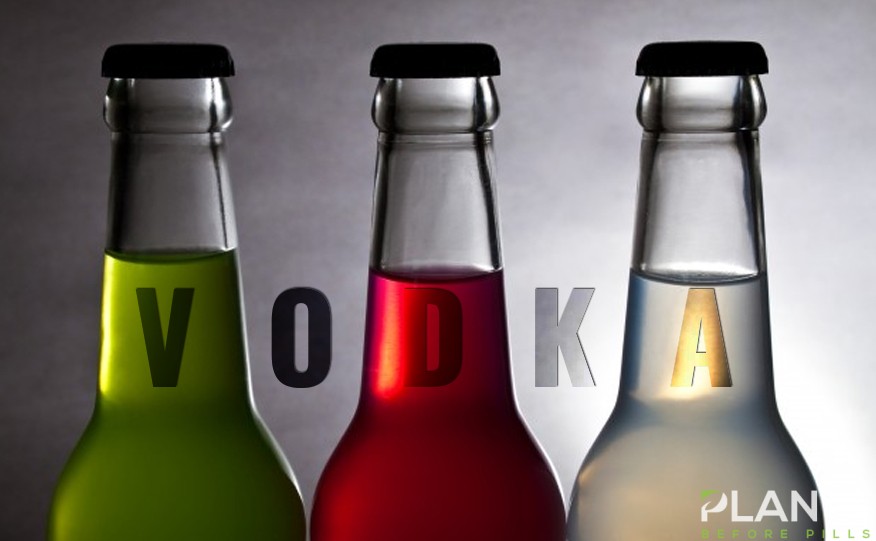 With the continually rising popularity of cannabis, more and more infused products are emerging in the market. You can find marijuana-infused chocolates, gummies, sodas and even beers.
Of course, hard liquor will not be left behind when it comes to getting with the current trends. The development of cannabis vodka is getting the attention of enthusiasts and curious individuals alike. If you are one of these people, here's what you should know about this unique blend.
Is Cannabis Vodka Safe?
Perhaps the most pressing question before consuming cannabis vodka is whether it is safe to take. One important thing to note is that the plant contains a variety of chemical compounds, with cannabidiol (CBD) and tetrahydrocannabinol (THC) taking the lead. When isolated, these two cannabinoids have different effects.
So, when discussing whether is it safe to mix cannabis with alcohol, it is necessary to determine whether you are going to mix both CBD and THC, or only one cannabinoid with alcohol.
According to experts, mixing THC's euphoric and psychoactive effects with the stimulating and sedating effects of alcohol can be dangerous. This can lead to impaired judgment, motor skills and cognitive functions, which can result in accidents and even death.
On the other hand, CBD stimulates cognition, brings a relaxed feeling and improves your mood. When mixed with alcohol in moderate amounts, drinkers can reduce the negative effects of the beverage because of the medicinal effects of the cannabinoid.
Many Brands Contain Minimal THC
If you are interested in trying out cannabis vodka, you will be glad to know that you can buy a bottle of the Russian drink that is already infused with marijuana. One of your options is Humboldt's Finest. Developed by Humboldt Distillery, this beverage contains only 0.3% THC which is not enough to give the psychoactive effect of the cannabinoid. According to the distillery's owner, the drink has the notable herbal taste of the plant.
You can also consider trying out Weedka, which is crafted using natural marijuana terpenes. This gives the drink the natural flavor and aroma of the plant without any of the effects it gives. It does not have any trace of THC, making it easily accessible. When you choose Weedka, you are drinking cannabis oil (without THC, of course) extremely diluted with vodka, giving you an authentic experience.
You Can Make Your Own Cannabis Vodka with CBD Oil
Cannabis Vodka can be expensive, especially as these are special blends. If you are looking for a more budget-friendly alternative, you might want to try to make one using CBD hemp oil. You just need to place a few drops of the oil into a serving of your favorite vodka or vodka-based drink.
Keep in mind that the compound affects individuals differently, so make sure to take it easy. You can start with fewer drops and increase the dosage as you get familiar with the CBD cocktails. This is a great match for CBD edibles such as cookies, brownies and even full-blown dishes!
For adventurous individuals, it is possible to make your own infused drink using buds or leaves. Just make sure to get a strain that has extremely low levels of THC. You only need a double boiler, vodka, cannabis and a thermometer. Simply heat the vodka at the lowest setting, no more than 60C as alcohol can evaporate in high heat. Then place the buds and heat for 2 to 3 hours.
While satisfying your adventurous spirit is a great motivation to try cannabis vodka, safe and responsible consumption is always the best way to go. So, make sure to try this drink and enjoy the unique experience it has to offer while watching out for your health.
Here's Everything You Need to Know About CBD Cocktails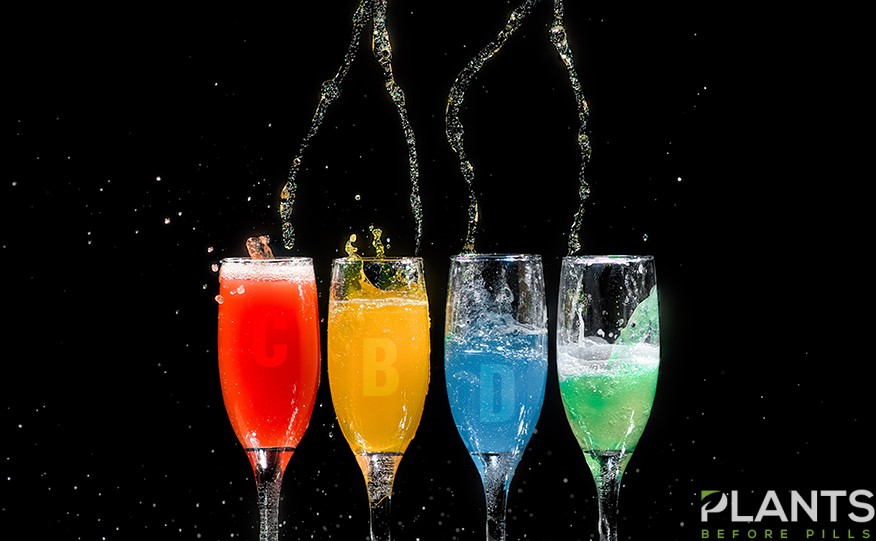 Going through a tough week? We all have our fair shares when it comes to stress and anxiety. For most people, embarking on a weekend fun night with friends by their sides and cocktails on their hands come as a good option to relieve the stress brought by the long week.
However, would you believe that you could even raise your cocktail gaming into the next level? With the popularity of CBD products in the marketplace, CBD-infused cocktails are also now taking up the hospitality realm by storm.
For your immediate reference, here are 5 things you need to know about CBD cocktails.
Read on and enjoy (responsibly, of course!)
What are the CBD Cocktails?
With the rise of CBD-infused drinks and edibles, it is not surprising that it has already found its way onto everyone's favorite happy hour drink: cocktails. As the name implies, these drinks refer to cocktails mixed with some dosage of cannabidiol (CBD), a compound found in cannabis.
The CBD typically comes in two different forms: oil and tincture. When mixing with cocktails, CBD oil floats on top of the drink, making it an ideal topper for people who love to see and smell the oil as they take a sip. It also makes the drink taste earthy and plant-like.
Meanwhile, since CBD tinctures are alcohol-based. This makes them blend with the alcohol seamlessly, thus promising a more integrated taste that can be enjoyed up until the last drop.
Are CBD Cocktails safe to drink?
Unlike THC, the principal psychoactive constituent of cannabis, CBD will not get you "high." Thus, mixing CBD with alcohol promises no immediate adverse effects. Although there isn't enough research on how alcohol interacts with CBD yet, many claims that there comes no considerable difference in terms of effects when you drink alcohol with or without CBD.
"If you're a happy drunk, then CBD could make you a happier drunk," said James Giordano, professor of neurology and biochemistry at Georgetown University Medical Center. "If you're an angry or violent drunk, the CBD may certainly disinhibit some of that."
To date, many bars are already offering CBD cocktails as part of their menu, making it readily-available for customers who want to experience an even happier hour with their favorite pals.
What are its possible side effects of CBD Cocktails?
As mentioned earlier, there is still no sufficient record on how alcohol interacts with CBD. However, initial studies related to alcohol and cannabidiol suggest that taking CBD cocktails could grant you a number of positive effects.
For your guide, here are a few you should know:
Improved relaxation: With the combined properties of cocktails and CBD, drinkers are expected to experience stronger and longer relaxation time. Since cannabidiol are famous for its calming properties, mixing it with the sedating quality of alcohol increases the feel-good effect of the drink and promises a lighter feeling for the drinker.
"On CBD, you're very chill, very lighthearted, mellow. The alcohol will make that more intense," Professor Giordano explained.
Lower blood alcohol levels: In a study published in the Psychopharmacology journal, researchers have discovered that combining alcohol with CBD could result in significantly lower blood alcohol levels in drinkers.
In the study, 10 volunteers were given placebo, CBD and orange juice, alcohol, or CBD and alcohol. Basing on the assessments, the researchers noticed that participants who were given the alcohol-CBD combination showed significantly lower blood alcohol levels.
Seeking for a happier hour this weekend? Embrace a relaxing night ahead and get ready to unwind with the help of CBD cocktails.
Stop by the nearest bar in your area and get a taste of this remarkable drink (responsibly).
Top 4 Best CBD Edibles For Anxiety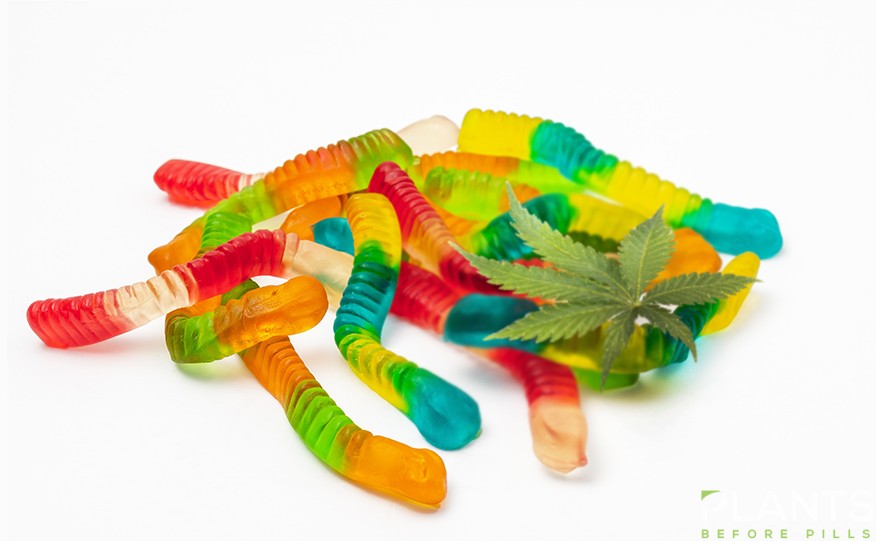 Experiencing anxiety in everyday living is considered normal, however, if symptoms are starting to bug you off, it can lead to constant stress and excessive worrying. For some people, anxiety becomes a huge problem as it triggers physical symptoms like increased heart rate, sweating, trembling, feeling weak and trouble concentrating.
Aside from seeking professional help, you can also take cannabidiol to ease the symptoms and make yourself calm.
How CBD Helps With Anxiety
There are studies and researches that claim the promising ability of cannabis in relieving a generalized anxiety disorder. For instance, a 2010 study found out that cannabidiol revealed changes in blood flow to the regions in the brain linked to feelings of anxiety. Moreover, cannabidiol, which is an active compound in marijuana, reduces symptoms linked to post-traumatic stress and anxiety-provoked sleep disorder in children.
Although more tests are needed to prove the effectiveness of CBD in easing anxiety symptoms, researchers are positive that this compound can be an alternative 'treatment.'
Why Choose CBD Edibles
Taking CBD edibles is like eating candies and chocolates because these CBD products contain different flavors. It can be in the form of gummy bears, brownies, cakes, candies, chocolates, and more.
A research conducted in 2016 suggests that negative health effects can be associated with smoking cannabis. Smoking cannabis can lead to addiction, according to research because a person experiences ease in anxiety. Edibles, by far, are completely safe to take and have fixed dosing. Depending on the amount consumed, it can provide just the right effect on a person.
CBD Effects
When consumed or used, cannabidiol can instantly provide relaxation as it interacts with the body's endocannabinoid system. This system is the who regulates different functions such as sleep, pain, emotions, and appetite.
People who tried cannabidiol for the first time can attest to how effective it is in enhancing sleep, reducing stress levels, and basically improving one's quality of life.
Best CBD Edibles For Anxiety
With the popularity of cannabidiol among adults, the demand increases. Manufacturers cater to this demand and produce new products for safe consumption. If you search online, you can easily find a wide selection of CBD edibles. Given this vast market, you need to be careful about buying products because not all of these promise sound results.
For anxiety relief, here are the best six cannabidiol edibles you can buy.
Kushly CBD Gummies ($55)
If you are after a tasty CBD edible, the Kushly CBD gummies are your best bet. Every gummy contains 30mg of cannabidiol and it gives a natural fruity taste. Recommended dosing is up to two gummies per day.
The best thing about this product is, it is free from the THC content, which is the compound opposite CBD. THC provides psychoactive effects linked to being 'high.' With Kushly CBD Gummies, you can instantly get the goodness of CBD minus the high sensation.
CBDistillery ($60)
Looking for vegan CBD edibles? The search is over because the CBDistillery is 100% vegan and GMO-free. These are flavored gummies in grape, cane juice, and organic concentrate. Derived from US-grown cannabis, every piece of gummy is sure to provide quality results. Each CBD edible contains 30mg of cannabidiol, a good dose for daily consumption.
Relax Bears CBD Daily Dose Gummie ($55)
For mood regulation, the Relax Bears CBD Daily Dose Gummie is considered a holy grail. Each container contains 30 gummies with 10mg cannabidiol. Specially made for anxiety, it provides instant relief for increased heart rate, nervousness, panic attacks, and fatigue.
Hemp Bombs, Original Gummies ($99.99)
One of the best CBD gummies for anxiety is the Original Gummies by Hemp Bombs. It is one of the leading brands that provide high-quality cannabis products at a decent price. The edibles are categorized into three: Original Gummies, High Potency CBD Gummies, and the CBD Sleep Gummies. Each bottle has 60 gummies with 15mg dosage per gummy.
Anxiety disorder is one of the most common mental illnesses in the world, next to depression. It affects millions of adults and is highly curable with the help of professionals and alternative medication. In case you want to try a natural remedy in the form of cannabidiol, make sure to get yourself some CBD edibles for a delightful treat.