6 Refreshing and Energizing CBD Beverages You Must Try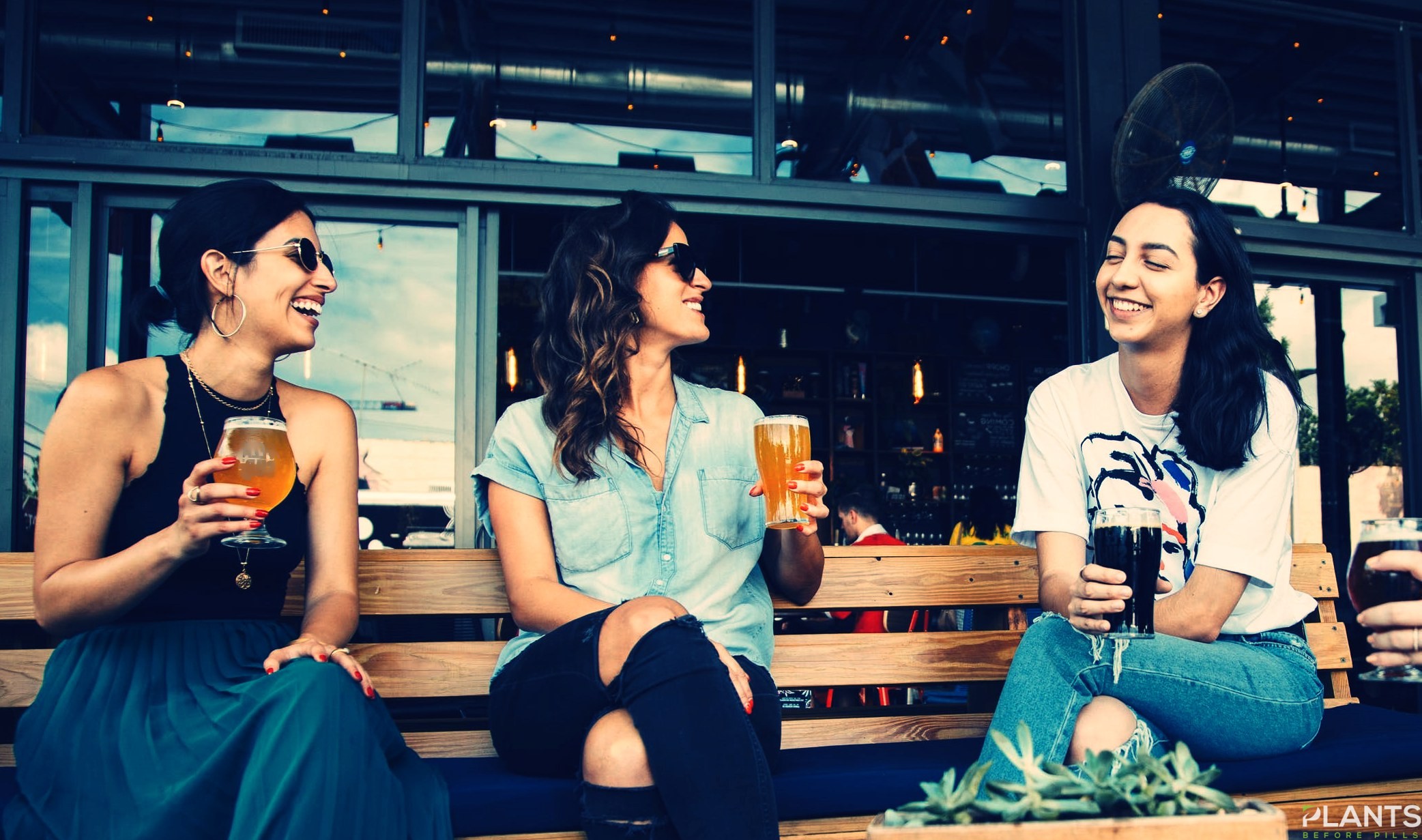 Nowadays, you can find CBD products everywhere. You now see this cannabis-based compound in supplements and tinctures to cosmetics and other skin care products. From being an obscure compound only known to researchers, now you can find products with CBD seal on the shelves of pharmacies, health shops, and vaping outlets, as well as on specialized online stores. Indeed, many industries are scrambling to take advantage of the cannabidiol hype, which analysts estimate to boom further in the coming years.
One industry that wants to cash in from this increasingly popular medicinal compound is drinks and beverage. Now you can buy sodas, waters, teas, coffees and sparkling drinks infused with cannabidiol. Some legal changes in the U.S. and Canada open the doors of opportunity to several companies that are currently lining up to launch CBD drinks. Through these products, you get your daily dose of CBD while enjoying your favorite refreshing beverages.
CBD Beverages Available For Ordering
Here are some of the top brands now online or in major CBD stores:
Sprig
Sprig has already cemented its position in the CBD soda industry while Coca-Cola is just making its move for a potential cannabidiol drink launch. Sprig comes in four citrus flavors – naturally sweetened, sugar-free, Melon, and Sparkling Lemon Tea. Each can contain 20mg of all-natural hemp-derived cannabidiol. This CBD drink is a great alternative to drink soda after a tedious workout because of its anti-inflammatory, anti-nausea, and anti-anxiety benefits.
Recess
Recess is a CBD sparkling water drink that will help you feel calm and composed throughout the day. Recess is made with all-natural ingredients, hemp essence, and adaptogens to improve balance and clarity. This sparkling water has three flavors—peach ginger, blackberry chai, and pom hibiscus—each can contains 10 mg of pure CBD oil.
Cannawine
Cannawine is a sweet and sugary Spanish wine infused with hemp-derived CBD. WIth 14.5% alcohol by volume, this red wine with a cannabidiol twist is best served cold. A delicate 50% garnacha and 50% cariñana grapes combination with a subtle scent of cannabis, this drink brings out a new level of vintage with amped up therapeutic properties. CBD's anxiolytic, antidepressive and antispasmodic properties mixed with red wine's heart-protecting resveratrol makes this beverage the real treat.
Canna Nano CBD
Modern technology has increased the bioavailability of CBD in products like Canna Nano.  Cannabidiol and other cannabinoids are usually not water soluble. By using nanotechnology, we can now enjoy waters infused with pure CBD. Canna Nano sells its typical CBD water and a "plus" variant containing twice the amount of CBD as their regular version.
VYBES
VYBES is another cannabis-infused beverage with a range of flavors. These sparkling and traditional CBD-infused drinks feature a mixture of that boosting the mind and body. VYBES is also committed to providing full transparency to its customers, allowing them to access their independent lab test results online. Each bottled beverage contains 15mg of hemp-CBD derived.  The brand offers traditional peach ginger, strawberry lavender, and blueberry mint, flavors, as well as sparkling maracujá and blackberry ginger drinks.
CBDfx
CBDfx sells various hemp-derived products, which include a "chill shot," containing 20mg of CBD in only 2oz. of liquid. This shot that tastes like lemonade contains full-spectrum CBD and has been tested in laboratories to ensure the standard of its purity. The brand's chill shot also contains 200mg of L-Theanine, an amino acid that can improve your body's natural systems that promote immunity, sleep, and stress.
CBD beverages are the next wave of drinks that promote health and wellness to drinkers. These products are more than just a fad; they are a great way to make CBD consumption mainstream and jive with people's everyday lives.
Planning Activities for 4 Days Leading Up to 420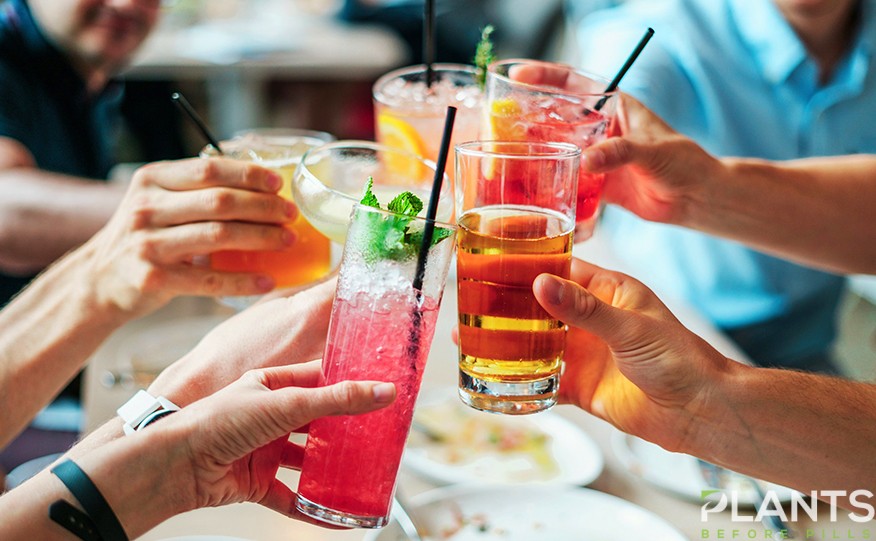 Weed Day is fast approaching and you are surely excited to toke up with fellow cannabis enthusiasts all across the world. If you are planning to have a get together for this special occasion, here are 4 activities you can do for the days leading up to 420.
Start Easy on Tuesday
If there's one thing people say about cannabis enthusiasts, it is that we keep a level head when it comes to many things. Whether you are planning to throw a large party on 420 or not, you are surely excited for the day itself. Keep in mind that it is certainly within character to be chill 4 days before Weed Day. After all, you surely expect to go all out on the day itself, so why not reserve some energy?
You can spend this day dreaming up some of the best activities for your 420 party. List down some of the food, drinks and décor you need for your celebration. You might also want to jot down the names of people you want to invite for your big Weed Day bash. If all of this planning becomes too much, then stop and blaze up for a while to help yourself get back on track.
Cross Out Your Cannabis List on Wednesday
Now that you have a list of everything you need and everyone you want to invite, you may be thinking that the next important thing to do is to buy the stuff. However, you might want to reach out to your fellow weed-lovers first, before doing so. This way, you will have an idea of how many people are going. You can even enlist their help for your remaining preparations on Friday.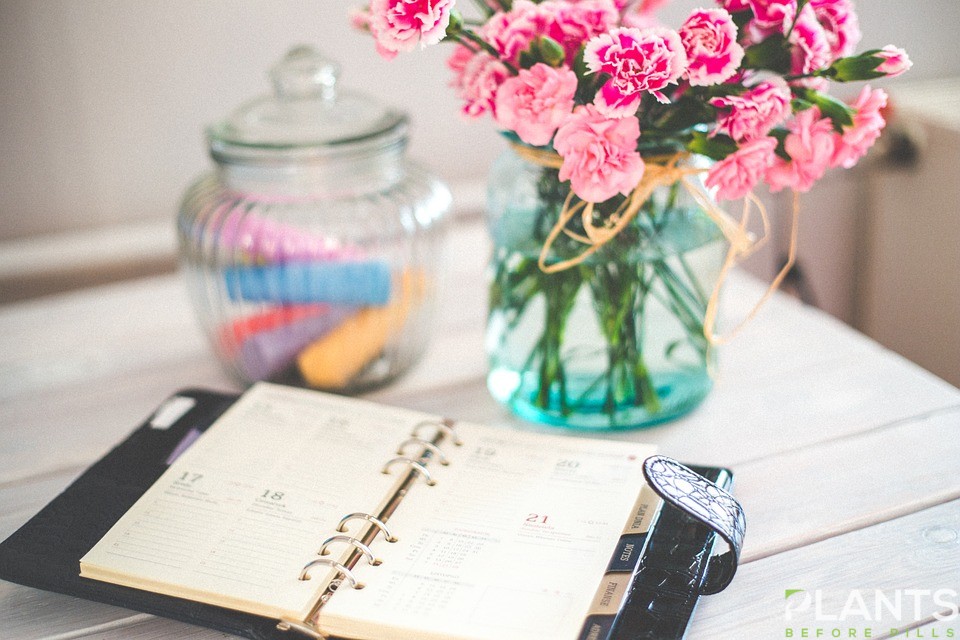 After calling your friends, you will need to grab the edibles and drinkables you plan to serve. The best place to start with is your trusty dispensary. Go there for a visit and pick up your favorite strains to share with your buddies. You can even grab some of the finest cannabis-infused chocolates and liquors to make sure that you have the best time. If you are planning to prepare some food yourself, then visit the grocery to get some ingredients.
Pick the Best Movies and Music on Thursday
While some people party hard and go wild with booze during regular parties, Weed Day affairs can be quite laid back, especially with THC-rich strains in your stash. As we know, body and brain highs are best spent watching the most stimulating movies or listening to the most mind-blowing music you can find.
If you and your friends love fantasy movies, why not list down some of your favorites and look them up on Netflix or whatever streaming service you are using? You can also prepare a playlist of you and your friends' favorite songs so you can jam with them. Whatever type of movies and music you and your friends like, you are sure to enjoy these without a doubt.
Decorate Your Place on Friday
For those who do not like cramming on the day of the party itself, the best way to beat the stress is to do the decorations the day before. Your friends can come over to help you. This also gives you an opportunity to invite your closest friends over for some pre-game joints. Keep in mind that this is also Good Friday, so if you are a Catholic or you wish to observe and respect their traditions, take a minute or two to meditate on the meaning of the Lenten Season.
Weed Day is not only a day to celebrate the wins of the cannabis community but also to commemorate the various fights that brought us to what we have today. So, make sure to enjoy and remember what 420 means not only to the community but to people who benefit from this plant.
When Pot Meets Joe: Benefits of Mixing CBD and Coffee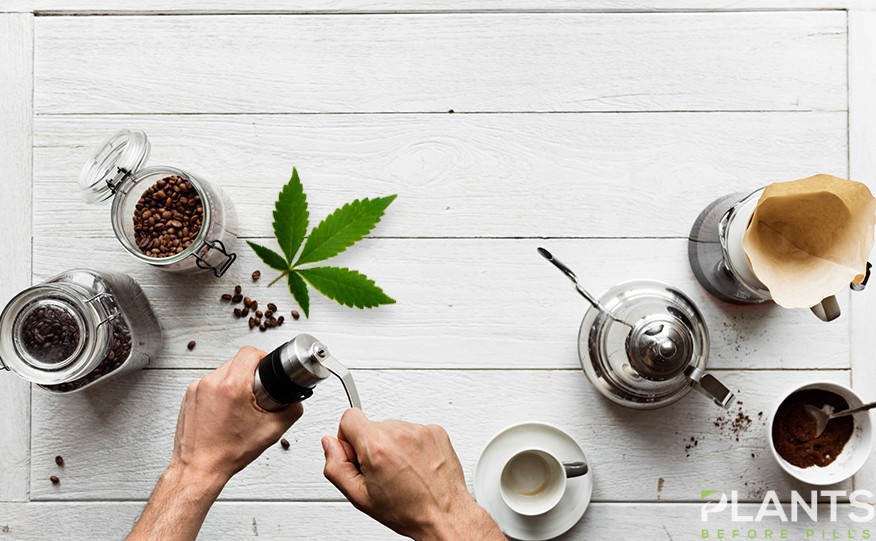 For many Americans, their breakfast is not complete without a cup of coffee. As the nation's third most consumed beverage, behind water and carbonated soft drinks, this drink has provided Americans a jolt of energy to start their day.
But while a cup of joe can stimulate your mind and body for another busy day, it can also provide health benefits. And recent studies have shown that these therapeutic properties can even be enhanced if they are combined with the hottest substance in the medical community today — medical cannabis.
Caffeine and Health
Coffee contains caffeine, a substance known primarily for its mind stimulating property. It has become the most widely consumed psychoactive compound. This is mainly because of its effects, such as sharpening one's focus and concentration. Caffeine helps improve other mental and physical activities like memory, mood, reaction times, energy levels, and overall mental function.
Apart from being the socially acceptable psychoactive drug, caffeine can also bring other science-backed benefits to your body such as:
Burns Fat – Caffeine can be found in nearly every commercial fat-burning supplement because of its efficacy in torching fat. According to multiple studies, caffeine can raise your metabolic rate by up to 11%. While other studies show the compound can step up fat burning by almost 10% in obese and 29% in lean people.
Prevents progress of Alzheimer's Disease and dementia – Several studies proved the coffee drinkers have almost 65% reduction in likelihood to suffer from cognitive decline, dementia or Alzheimer's disease.
Protects your Liver – Caffeine is one of the substances that is known to prevent the advancement of cirrhosis, wherein scar tissues replace a considerable portion of the liver.
Reduces the risk of certain cancers – Science has discovered that caffeine can protect the body against the development of liver cancer and colorectal cancer.
Promotes a healthy heart – There is some scientific proof that women who frequently drink coffee have a decreased risk of suffering heart disease while other studies found coffee drinkers have a 20% decreased likelihood of stroke.
Is a Potent Antioxidant – Studies show that many people source antioxidants from coffee than from fruits and vegetables, making the beverage one of the healthiest in the market.
CBD Oil and Coffee Combination
With the rise of CBD, manufacturers include this cannabis-derived substance in many food items and beverages. And because coffee is one of America's favorite drinks, the cannabis industry has started selling CBD-infused brands. Even big names like Starbucks are planning to serve cups of coffee with pot essence.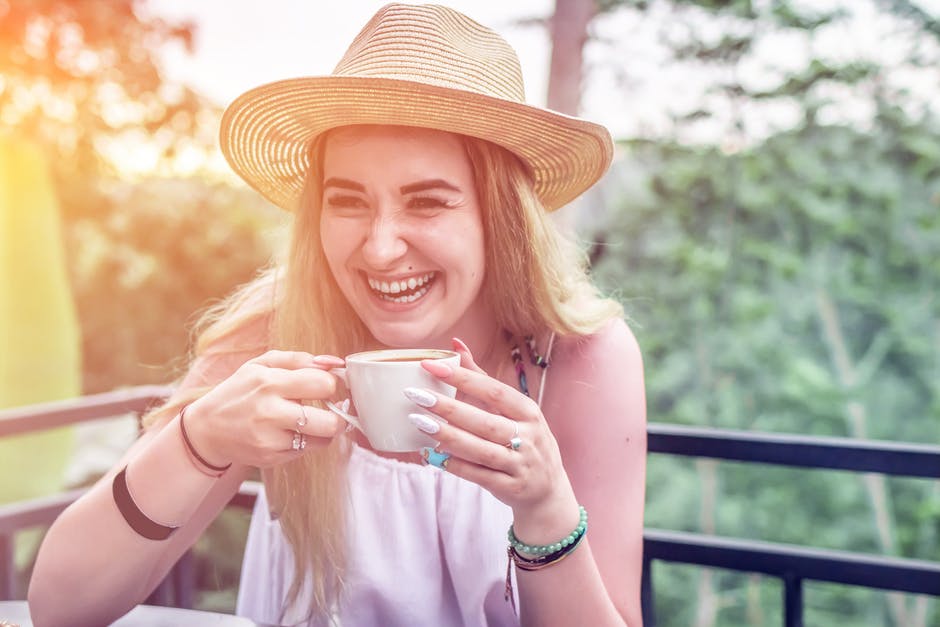 While this move can be appealing to both caffeine and cannabis lovers, many people are skeptical of the product's medicinal value. The contradicting stimulating property of the beverage and the relaxing effect of cannabidiol can only make the drink less useful. But even as science lacks findings on the therapeutic properties of the mixture of the two highly potent substances, we have some anecdotal evidence from drinkers.
CBD coffee drinkers commented that the drink gave them an alert and focused energy from the drink without the jitters. Jewel Zimmer, the founder of cannabis and CBD oil brand Juna, attested to this claim, saying that mixing CBD into her cup of joe lowers this side effect of caffeine.
The coffee and cannabis combination can also provide these benefits:
Boosts your energy while reducing anxiety – Both CBD hemp oil and caffeine has the power to stimulate the secretion of serotonin, the happy hormone.
Enhanced antioxidant properties – The combination of the two compounds means an increased level of antioxidants in your body. The more antioxidants rid of toxins in your body, the more your DNA and cells get protection from damage. They also contribute to cell regeneration and aging.
CBD coffee boosts brain health – Both caffeine and CBD oil can protect your nerve cells from degeneration.
Combining two highly beneficial substances can lead to a better product. But, still, you need the guidance of doctors, and cannabis experts make sure you are getting the right dosage.
Under the Influence: Cannabis in the Time of Love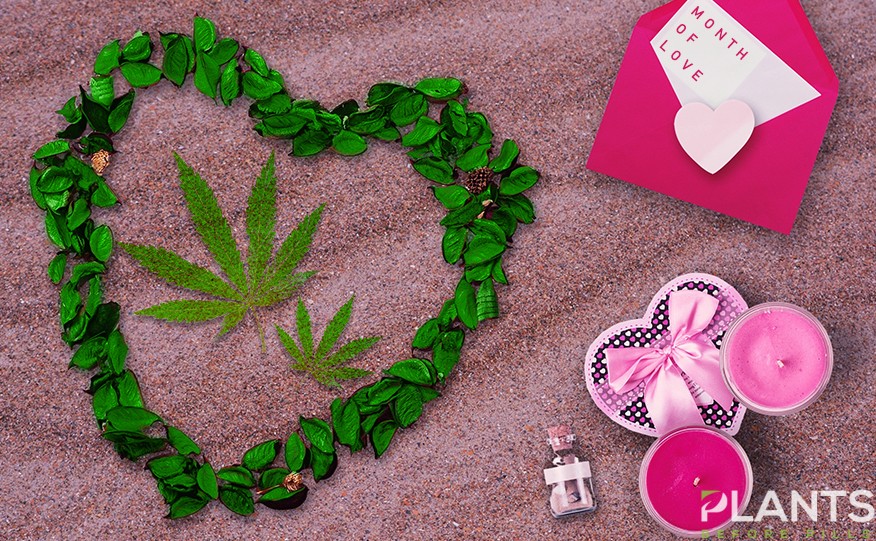 As Valentine's Day comes near, there is no doubt that love is certainly in the air. However, with the month in full bloom, one can say that love isn't the only thing that's in the air. Even cannabis has been making waves – and making its scent known – in the industry. With the day of love approaching every minute, making sure you have a gift in hand to give your significant other has become more than just a necessity. Even having a gift for yourself has become more relevant than ever. The month of love is the perfect opportunity to showcase your love for your special someone.
For the Love of Cannabis
The holidays have always been an excuse for people to get their loved ones a special gift or token. Whether it's a sign of appreciation or a show of love, these tokens have valuable meaning both to the receiver and to the recipient.
In this regard, Valentine's Day is no different. As a matter of fact, Javier Hasse from Forbes reports that cannabis sales tend to increase around the holidays, with the Valentine's Day weekend of 2018 being of no exception. Sales from Flowhub even rose to a whopping 22 percent from their initial revenue in 2017.
With the legalization of cannabis in selected parts of the nation, new products and innovative items are slated to enter the market. More than the regular box of cannabis oil-infused chocolates, there are now tons of CBD products everywhere you look.
What CBD Has to Offer
Cannabidiol, also known as CBD, is a type of cannabinoid which is typically developed from marijuana or hemp plants. Compared to THC, which contains psychoactive properties, CBD does not get its users high. Instead, it brings users a ton of benefits, including pain relief, anxiety and stress reduction, and many more.
While CBD is usually found in oil form, there are also various ways this can be ingested.
Gifting Cannabis Products on Valentine's Day
Gone are the days when gifting items are limited to the extravagant bouquet of flowers or to the perennial box of chocolates. Why not think outside the box? For one, what better way to treat your partner than with a luxurious spa weekend or a lovely dinner at a reservations-only restaurant? End your date with a puff or two of your favorite kush and you are on your way to euphoria.
However, if you are not fond of lighting up the traditional joint or eating your weight in carbs or whatever snacks you have on hand, going on another route might work in your favor. With more and more individuals discovering the joys of pampering and self-love, looking into hemp oil derivatives such as beauty products, edibles, and other exciting goodies are in order.
Cannabis Gift Ideas for the Month of Love
If you have been wondering what to give your special someone, why not go outside the box? A cannabis-infused item will certainly be a good surprise, especially if your significant other is fond of receiving kush-inspired products. Below are some items you can buy depending on the personality of your recipient.
For the Cannabis Aficionado
Fans of the pure, unadulterated substance will certainly appreciate the gift of a plain and simple joint. This is perfect for smoking up during the weekend and chilling out. Maybe put on a few Netflix shows, heat up some popcorn, and you're all set to go.
For the Skincare Enthusiast
The skincare industry is not one to shy away from beauty trends, especially in the name of smooth skin. If your loved one has been ranting about her seemingly big pores or has been getting tons of small bumps on her face, getting her some face products might do the trick.
The CBD Skincare Co. CBD-Infused Exfoliating Cleanser
Your girl will surely love sloughing off all the dead skin off her face with this CBD oil-infused exfoliating facial wash. With this in her arsenal, she can finally say goodbye to acne and inflammation with just a few uses.
Kiehl's Cannabis Sativa Seed Oil Herbal Concentrate (Hemp-Derived)
For extra moisture during the harsh winter weather, this cannabis oil concentrate will surely be a welcome addition to any routine. Touted as a miracle worker, this oil claims to soothe visible redness, calm the skin, and improve the overall skin condition. A few drops every day or night is enough to give your loved one the glow they need.
High Beauty High Five Cannabis Seed Facial Moisturizer
To take moisturizing to the next level, make sure to share this special find with your significant other. Made from a high level of cannabis sativa seed oil derived from hemp, this will provide extra hydration and extra glow, perfect for dates night during this love month.
For the Makeup Addict
There's no doubt that makeup is high on a woman's list of want. If you want your date to look smashing for the evening, giving her some cannabidiol oil-infused products are the way to go. With calming and soothing properties, your date will surely be calm even after arriving late.
Milk Makeup KUSH Fiber Brow Gel
A strong brow game is essential for any person, particularly when it can frame the whole face. To help your special girl feel all dolled up, give them this brow gel. A few swipes of this is guaranteed to give them a natural, brushed up look that's been making noise all over the internet.
Milk Makeup KUSH High Volume Mascara
For mesmerizing eyes, make sure to put a piece of this well-loved mascara from Milk Makeup in your goodie bag. Made with cannabis oil, this ensures nourished lashes that will get everyone's attention, especially your own.
Vertly Hemp CBD Infused Lip Balm
Since there's some sort of kissing (and hopefully some making out) expected at the end of the night, keeping soft and moisturized puckers are in order. With the help of this organic and nourishing lip balm, you won't be able to resist stealing some kisses from your partner.
For the Health Conscious
Health and wellness are big trends today – and for good reason. Not only does it promote strength and vitality, but it also has the capacity to change one's outlook in life. If you want to have a mind-altering weekend getaway with your health-conscious slash fitness buff partner, book a wellness session designed to get you in touch with nature and with one another.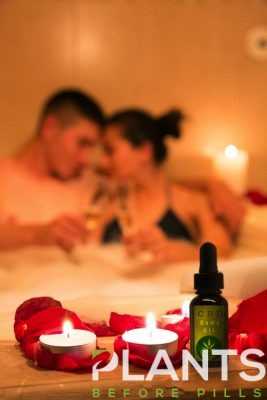 Taking a retreat away from the bustling city life might just be what your relationship needs. In a Cannabliss Retreat, you can join fellow-minded individuals who are looking to know more about the history, culture, tradition, and food about a specific location. On this retreat, you can expect to be immersed in a variety of sensations, exercises, and of course, cannabis ceremonies. Think of this as a mini-vacation getaway unlike anywhere you've been to.
If the stress of the city has been taking a toll on you and your partner, opting for a relaxing CBD massage that uses cannabidiol oil might just do the trick. With a trained massage therapist at the helm, all the pain and tension you've been harbouring will be gone in no time.
For the Food Lover
At the center of every couple's relationship is food. In fact, one might even say that one of the best bonding activities anyone could ever ask for is eating out and trying a variety of meals. If you are up for a night of fun, adventure, and surprises, you might want to peek at this gastronomic feast featuring cannabis-infused dishes.
The Herbal Chef Fine Dining Experience
If you want to impress someone on your first date or simply want to elevate your dining experience after many years of being together, booking your dinner at The Herbal Chef is one of the best things you can do. They take pride in serving cannabis-infused dishes designed to take your date on a whole other level.
For those who love a good tea party, serving up a classy and glamorous high tea date will certainly be appreciated. Kikoko provides a wide range of cannabis-infused herbal teas for all occasions – whether its to enhance the mood, relieve pain, or even improve your intimacy in the bedroom! Make sure to follow their detailed guide and you'll have a fun time with your date.
Before you write this seemingly traditional and boring idea off, know that finishing your day with chocolates will give you the sweet ending you need. Some of the more adventurous and perhaps noteworthy flavors on the market today include Binske's Raspberry and Pure Fortunato options, Coda Signature's Serenade Collection of Truffles with 10 mg of THC, and To Whom It May's Cherry Cayenne and Hazelnut Brandy. Made with varying levels of CBD oil with THC, you can end your day with a high by taking on these sweet treats.
During this holiday season, try some of these groundbreaking experiences with the help of cannabis. These might just bring you and your partner closer than ever before