5 Exciting Ways to Prepare for 420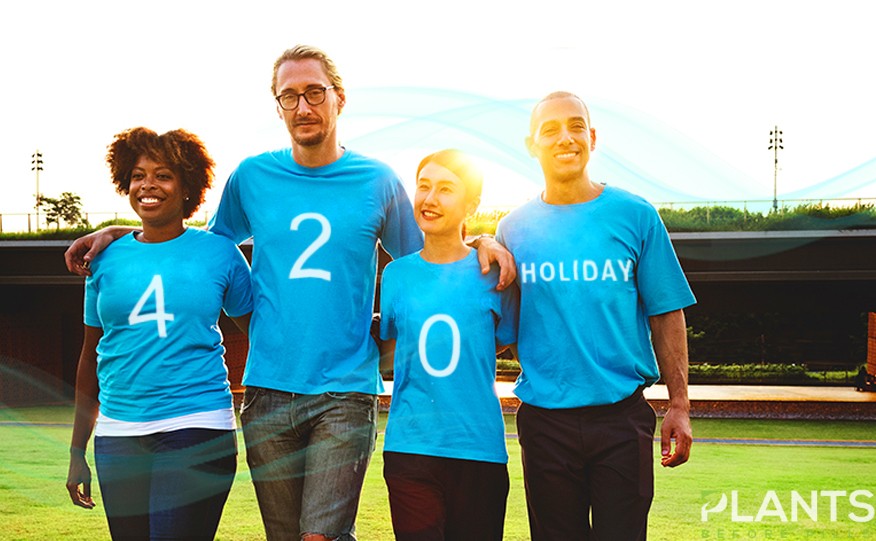 Spring break is not the only holiday you should look out for during this April. As a matter of fact, there are numerous events to look out for during this month. Individuals who are a fan of weed and CBD oil know that this month also brings the unofficial national holiday of stoners and other ganja enthusiasts: 420.
Cannabis fanatics go through lengths to plan for this event. With the legalization of this herb in numerous countries and places today, there is no doubt that users who have experienced the varying CBD oil benefits and the pleasurable high that marijuana gives will want to celebrate this day the best way they can.
Interested to learn more about this holiday and how you can plan an unparalleled celebration? Read on to find out how.
Speculations Surrounding This Day
There are numerous stories and information surrounding this day. Most individuals have the belief that the origin of this unofficial holiday started from Bob Dylan's famous hit, "Rainy Day Women No. 12 & 35. After all, having both of these numbers multiplied by each other will result in 420. Meanwhile, other people believe that this number is derived from police officials, using it as a form of code. Another far-fetched notion often associated with this term is that it is tied to Adolf Hitler's birthday.
What is the real meaning of this holiday and where did it come from?
The Origin of 420
According to Brynn Holland from History, the term originated from a group of college-age individuals who referred to themselves as the Waldos. The Waldos hailed from California, reported to frequently go and hang out by a wall outside their school in San Rafael. They called themselves this name primarily because they were known to impersonate and make fun of their peers, parents, and teacher.
The Waldos consisted of five persons named Dave Reddix, Jeff Noel, Larry Schwartz, Mark Gravitch, and Steve Capper. Even as youngsters, the Waldos already considered themselves as "seekers," ones who wanted to find adventure every once in a while. Their curiosity to find weed and get stoned led to follow a drawing of a map given to them by their friend, Bill McNulty.
The story is that some of the individuals employed by the Coast Guard were growing their own marijuana farm and with their fear of being busted growing, these individuals wanted other people to find their patch and make use of their stash.
All of the Waldos were in for the adventure. However, with other members taking football, these youngsters could only meet after 4 p.m. All the members agreed to assemble at 4:20 p.m. in front of the Louis Pasteur sculpture. The Waldos then took to shouting and reminding each other through a code, saying 420 Louis when they meet each other in the hallway.
Despite the search for the highly coveted weed never coming to fruition, the catchphrase '420' caught on with numerous people.
Types of Celebration on This Day
Now that you know the history of this day, you may want to simply hang out with your friends and smoke CBD hemp oil vape. However, to amp your celebration, preparing for this day is one you should definitely miss out on. While the simple and pure, unadulterated idea of vaping CBD vape juice can appeal to you, know that there are other exciting ways you can celebrate this holiday.
Some places are sponsoring free festivals in honor of this day, where other like-minded individuals and weed enthusiasts like you can come together and simply revel in all the fun. With Colorado being proud of being the first state to legalize cannabis, they would be hosting the Mile High 420 Festival with over 50,000 people coming from different parts of the world. This event boasts of festivities such as performances from international and local bands, as well as food trucks, and plenty of other activities.
Another type of celebration you might want to attend includes the Sweetwater 420 Fest to be held in Atlanta, Georgia. This event has a three-day affair commemorating their 15th anniversary. Apart from having a 5k run being hosted, the event will also feature hash in all forms – from beer to food.
Vancouver is also hosting a similar celebration in support for the booming cannabis culture. They have been known to celebrate this day since 1995.
How to Plan for the Best 4/20
Whether you are a newbie or a long-time enthusiast of this herb, be respectful and aware of the fact that this holiday is a special time in cannabis culture. After all, with this movement starting as an underground undertaking in the past, the fact that it has come a long way and that it is being celebrated in numerous places show the progress being made.
To help you plan for the best 420 holiday fo your life, below are some helpful tips you can do:
This day is all about friendship, unity, and activism in the face of challenges. To make this day one to remember, be sure to make social arrangements before the big day. That is unless you want to be left celebrating the event by yourself.
Since smoking pot and taking CBD vape oil is a social experience, ensure that you call and talk with your friends and other like-minded people in your circle. Ask them to come to your place or make plans to see each other for the day. If some people are going home after your party, ask them to make transportation arrangements in advance as well. This can help you unwanted haziness and disasters to ensue after hours of fun.
Since no party is complete without food, don't forget to plan a special menu for the day. With munchies being key for stoners all-year round, there is no reason why you shouldn't have CBD oil edibles on hand during your event.
For those who are fond of traditional desserts and food items, the perennial party favorite, fudge brownie, should not be missed. If you want to have more CBD hemp oil edibles on hand, purchasing the newly launched jelly beans by the Jelly Belly creator makes for the perfect after Easter treat. You can also order some gummies if you wish.
Other recipes you might want to prepare for 420 include simple weed milk. Once you learn how to infuse this herb with milk, you'll want to dip your cookies and your CBD oil-infused brownies each and every time.
If you have a huge number of people coming over, making an equally big batch of lasagna soup will certainly satisfy everyone's cravings and hankerings after a long pot session. You can even infuse this with some of your handy CBD oil for added pleasure.
For proper hosting etiquette, you can choose to provide an appetizer plate consisting of cannabutter, an assortment of cheeses, crackers, honey and you are good to go. Follow this up with a hearty chicken cacciatore meal that is also infused with pot. If you do not have one readily available, a few quick drops of CBD oil will do the trick.
Two to three days prior to the holiday, buying your essentials is in order. Make sure to order your stash in advance from a nearby dispensary. This way, you can avoid long lines and pushy customers who are eager to get their supply. Not to mention, you might even get a good deal when you buy early.
Aside from your stock of joints and infused edibles CBD oil, you may want to stock up on new accessories in honor of this holiday. A new bong or a beautiful ashtray will certainly look good with your current collection.
Set the mood by finding the right music and even shows to watch with your friends. If you want to go old school, Bob Marley's songs will certainly fit any playlist, particularly his somewhat controversial "Rainy Day Women No. 12 & 35."  "Got to Get You Into My Life" by The Beatles and "The Next Episode" by Dr. Dre featuring Snoop Dogg are also worthy tunes to add to your list. Add some Afroman's "Because I Got High" to end your sweet day.
On the other hand, if you are more of a film buff, opting for a light-hearted movie will surely have you and your guests laughing until the wee hours of the night. Ted, the Harold & Kumar series, This is the End, and Scary Movie are some of the films you can stream all night long. By the end of the night, you'll be laughing your pants off with this impeccable line-up.
While you may have lots of Mary Jane on hand, make sure to pace yourself and other people throughout the day. This allows you to avoid overconsumption and going into a full blackout mode.
Ready to throw your own little event? Take note of these tips and you will definitely have a grand time with your friends and loved ones.
4 Ways You Can Safely Celebrate 420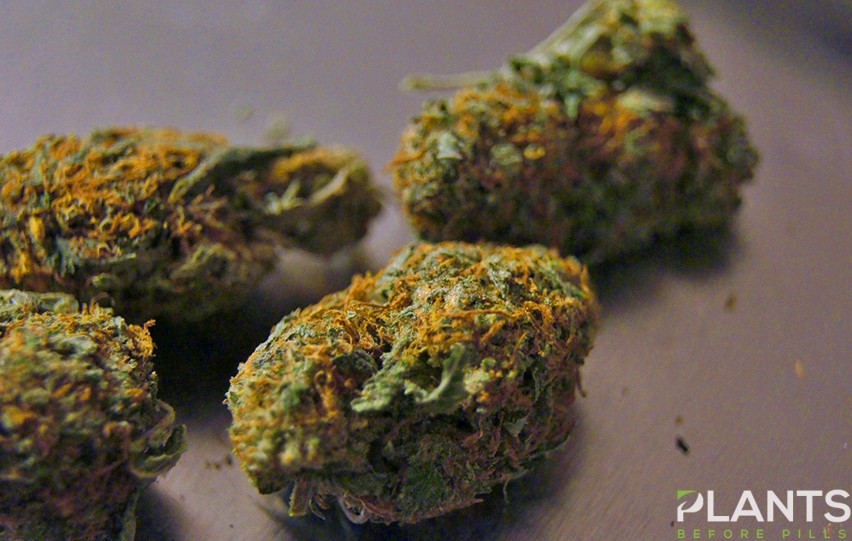 Now that the world is currently experiencing a pandemic, it might be difficult to see the silver lining of things. You may not even be aware that 420 happens in less than a month. Though numerous cannabis events and gatherings have been canceled left and right, that doesn't necessarily mean that you should forego celebrating this momentous time in history. After all, you can still safely uphold the sanctity and excitement that comes with this annual occasion – all from the comforts of your own home.
For those who still wish to celebrate 420, here's how you can enjoy the holiday without adding to the global spread of the novel coronavirus COVID-19 today. Check these out.
Acknowledge the Relevance of the Day and Cannabis Products
In the past, the use of marijuana has been highly regarded as taboo, even restricted by most countries and governments around the world. Because of this, the cannabis culture and movement that we know today owes its popularity and perseverance to the underground movement pioneered by enthusiasts and activities many years ago.
It dates back to the fascination of a group of high school kids from San Rafael High School in 1971. Using 420 as a code word for 4:20 p.m. to meet and partake marijuana, the group has since evolved to using the term for finding and doing more interesting – and let's face it, risque – things while under the influence of the drug.
Today, this date is dubbed as a national holiday that brings like-minded individuals from around the world to come together and to celebrate the importance of cannabis in their lives today.
Practice Social Distancing
With the widespread outbreak of COVID-19, many cities, states, and countries have implemented social distancing. Now, with this as a way of life, you might think that being with friends and fellow like-minded enthusiasts are impossible. If you're lucky enough to hold a small gathering with friends after the home quarantine period or even hang out via Zoom or other virtual sites, remember those who can't.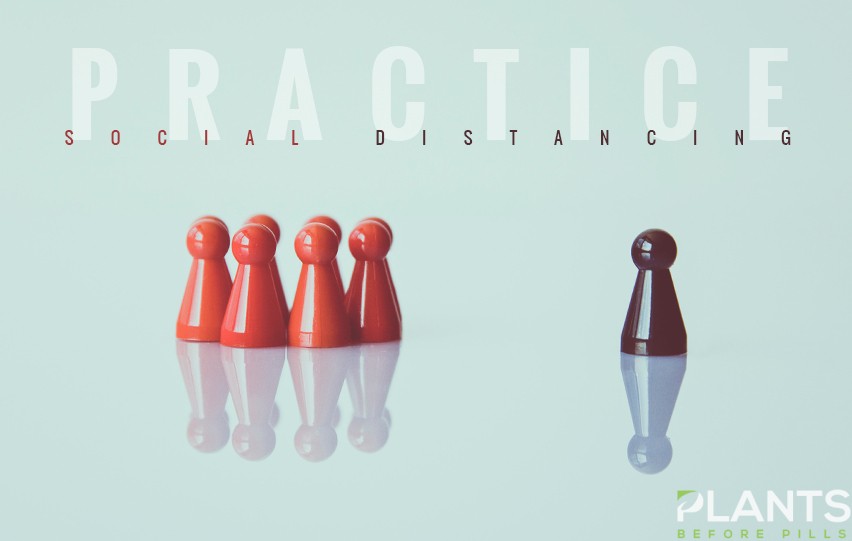 In a time when a pandemic has led people to shut their doors, take the time to think about the people who have yet to enjoy the liberties you have today. Until then, keep raising awareness about the advantages of using cannabis and the CBD oil benefits it can impart to users. At the same time, if you're spending time with good friends, don't forget to practice social distancing, especially when the world has yet to invent a vaccine that addresses coronavirus.
Stick to Your Own Cannabis Products and Devices
While cannabis culture normally calls for sharing cannabis products and tools, now may not necessarily be the best time to do so. Steering clear of sharing instruments can certainly prevent you from the further transmission of the disease. While you should and you may bring CBD oil edibles and other goodies for everyone to partake in, you might have to refrain from passing instruments and your CBD oil vape pen to keep yourself and the people around you safe from harm.
Stay Hydrated and Full with CBD Oil Edibles
Whether you're having a virtual gathering or meeting in person, the last thing you should miss out on is the abundance of CBD oil edibles and cannabis products. You can bake yourself some treats or even share with your guests, while of course being mindful of social distancing practices. You can even order some items from your nearby dispensary, after all, the industry is very much in thriving as cannabis is regarded as part of 'essential businesses.' Just don't go overboard and make sure pace yourself to avoid getting sick.
If you're one to celebrate this unofficial national holiday, take note of these tips to safely enjoy 420. These allow you to bring a sense of sunshine in these dark and trying times.
Cannabis in the Time of Coronavirus: What You Need to Do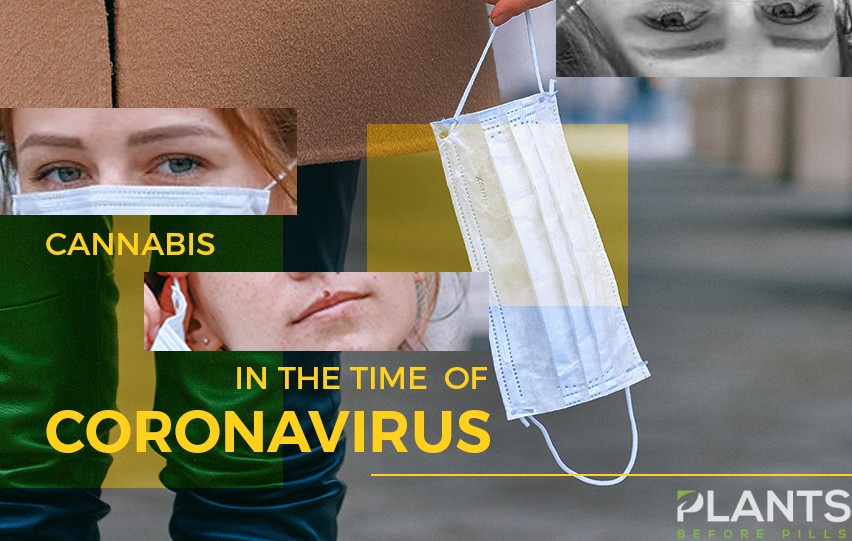 These days, almost everyone has become increasingly aware of the novel coronavirus known as COVID-19. With the growing concern over the disease, it comes as no surprise that many individuals and industries are taking precautions against the virus. Obviously, people aren't immune to the virus, which is why states and local government units have enacted certain measures to prevent the further spread of the coronavirus.
Despite undertaking the aforementioned steps, it seems that the disease has evolved into a global pandemic. As its reach continues to grow, the seemingly impenetrable cannabis industry has started to become affected. From the loss of suppliers for cannabis products to cancelling cannabis-centric events, the industry is taking a huge loss as each day passes.
Although medical marijuana and CBD oil are recognized for its healing properties and medical benefits, the recent outbreak poses challenges not only to researchers and responders in the medical field but also to those in the cannabis industry. In fact, there are still little to no studies conducted on the effectivity of CBD products in battling COVID-19. Still, it cannot be denied that there are a few things already known about the relationship of cannabis and one's general health and wellness, so there's sure to be a number of medicinal benefits that can both prevent and cure symptoms that may bear similarities to the novel coronavirus.
If you find yourself worrying about your business or your trusted dispensary, as well as the gatherings you have with your friends, here are a few things worth reading about to give you more information.
Cannabis Products and Businesses Amid the Covid-19 Outbreak
Over the past few years, more and more nations and areas in the United States have opened its doors to the wonders of cannabis. This shows the industry's willingness to embrace not only change and the economic boost that comes with it, but also to cater to a wider range of businesses and people coming from all walks of life. In the past year alone, there have been numerous states in the U.S. who have legalized and decriminalized marijuana, and other countries today are slowly looking into changing their laws regarding the drug.
Cannabis businesses and dispensaries, especially those that offer a variety of strains, CBD oil products, and even cannabidiol skin care are particularly popular. Even those that offer CBD vape kits as part of their line have experienced a high rate of success. The same goes for firms that ventured into health and wellness – with a particular focus on CBD oil what it can do for the body.
However, the recent coronavirus outbreak proves that even the strongest and most-demand industries today are not safe. Having started in China, the virus has affected countless companies and manufacturers in China alone – most of which hold partnerships and professional relations with cannabis-based businesses in the United States, Canada, and other parts of the globe. Cannabis corporations have seen their stock markets and individuals components suffer from this. With the disease far from being addressed, the field could struggle further.
According to The Motley Fool, shares from companies such as Canopy Growth and Curaleaf Holdings have significantly declined in the past month alone. Apart from these corporations struggling to keep their business afloat, there also concerns from the vaping sector, most of which source their CBD vape kits and parts from China, such as vaporizers and other essential items. Other firms are also worried about their packaging and specialty equipment, particularly those that come from China as well.
In spite of these concerns, The Hollywood Reporter states that there are some firms who have managed to turn the pandemic around and work the current landscape. Case in point: Calexo, Caliva, Lowell Farms, NUG, and Sweet Flower are very much enjoying the boost in business in the Los Angeles area. Since the start of the outbreak, these aforementioned companies experienced a rise in customer demand. With the tension running high, people from Los Angeles are also stocking up on their dose of CBD products and other marijuana goodies.
NUG saw approximately 1,000 customers on a weekday, while Lowell Farms have sold a number of pre-rolls. Delivery services Caliva also enjoyed a similar experience, with the company reporting "record-breaking sales over the past two weeks." The owners chalk this bulk-buying to the anxiety and stress-relieving properties that cannabis has.
Tips and Tricks for Navigating the Current Landscape
As you may already know, CBD oil products and cannabis generally have a relaxing effect for users, which is why many turn to this in such troubling times. With many countries and cities on lockdown and city-wide quarantines, cannabis enthusiasts may do well evaluate their current routines, and we're not just talking about smoking and consuming CBD edibles. Of course, frequent handwashing and avoiding crowds are still best, no matter how many medicinal properties the drug might bring.
If you are wondering how to enjoy your favorite cannabis products without compromising your health and others' condition, here are some steps you should definitely observe.
Stop Sharing Paraphernalia
Since COVID-19 is more than just the flu, taking extra measures to prevent its spread is no doubt essential. Frequent marijuana smokers and cannabis enthusiasts may know the drill all too well. Apart from paying closer attention to everyone health and coughing patterns, the most sensible thing to do from the very start is to shop sharing paraphernalia.
In cannabis culture, sharing CBD vaping kits or even joints are the norm, especially when it's with a big group. Known as the puff-and-pass, this custom is widely regarded in the community primarily because it brings a sense of unity and oneness within the group, as well as promotes further socialization. However, now that the virus is still very much prevalent, one of the precautions that enthusiasts like you can take is to stop passing joints and vapes around and instead, focus on building and using your own supply.
Practice Social Distancing and Take Note of Cancelled Events
Now that the virus is fast spreading into different nations and areas, social distancing is being widely advocated for by health professionals. And rightly so since this allows individuals to prevent exacerbating the disease and furthering its reach through contact.
Because of the recent outbreak, you may have noticed that numerous cannabis-related events and conferences have been canceled. As a matter of fact, if this global pandemic continues to escalate over time, you can expect 4/20 to be canceled as well. Festivals, concerts, and other mass gatherings are being canceled or postponed at a later date, and while this may totally ruin the vibe, know that the government is only looking after the citizens' best interests. Although you may be tempted to still continue going to parties, know that the chances of you acquiring the disease also increase every time you come in contact with other people.
In the event, you cannot avoid meeting other like-minded individuals, make sure not to make physical contact with others. Greeting and talking with them from a distance, say one to three meters, may already be fine. However, don't shake hands to avoid contaminating your goods or even spreading bacteria.
Sick or not sick, washing your hands properly should be one thing you're always doing. According to the Centers for Disease Control and Prevention (CDC), washing your hands is one of the most effective ways of preventing the transmission of germs and diseases to other people. At the same time, this practice also allows you to stop getting sick. Since our hands are touching a variety of surfaces that may be ridden with the virus, the best thing to do is by frequent handwashing.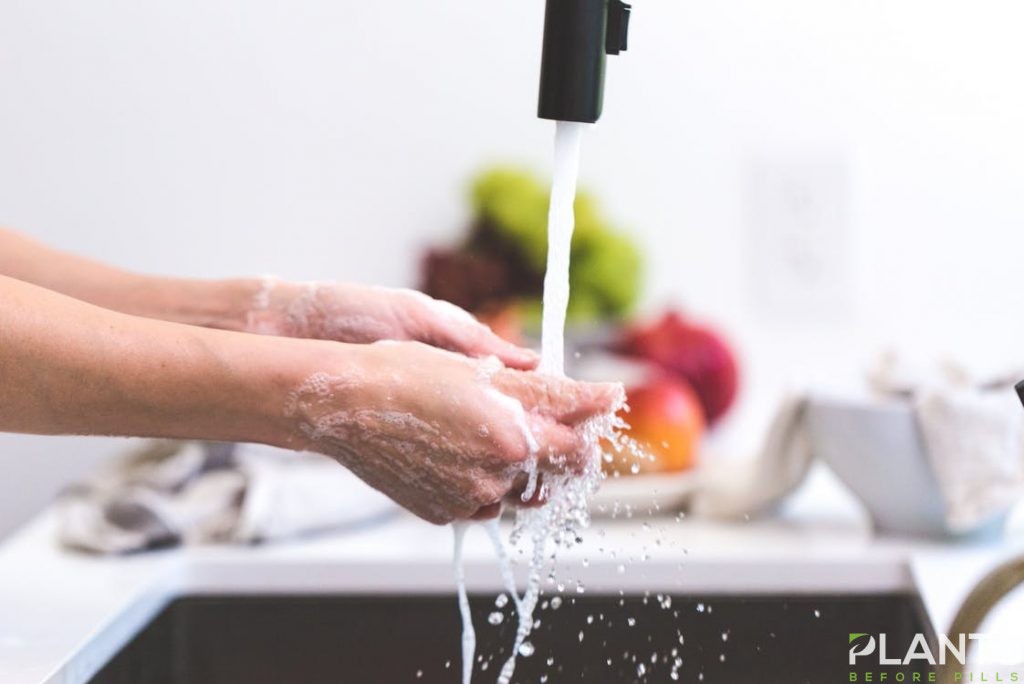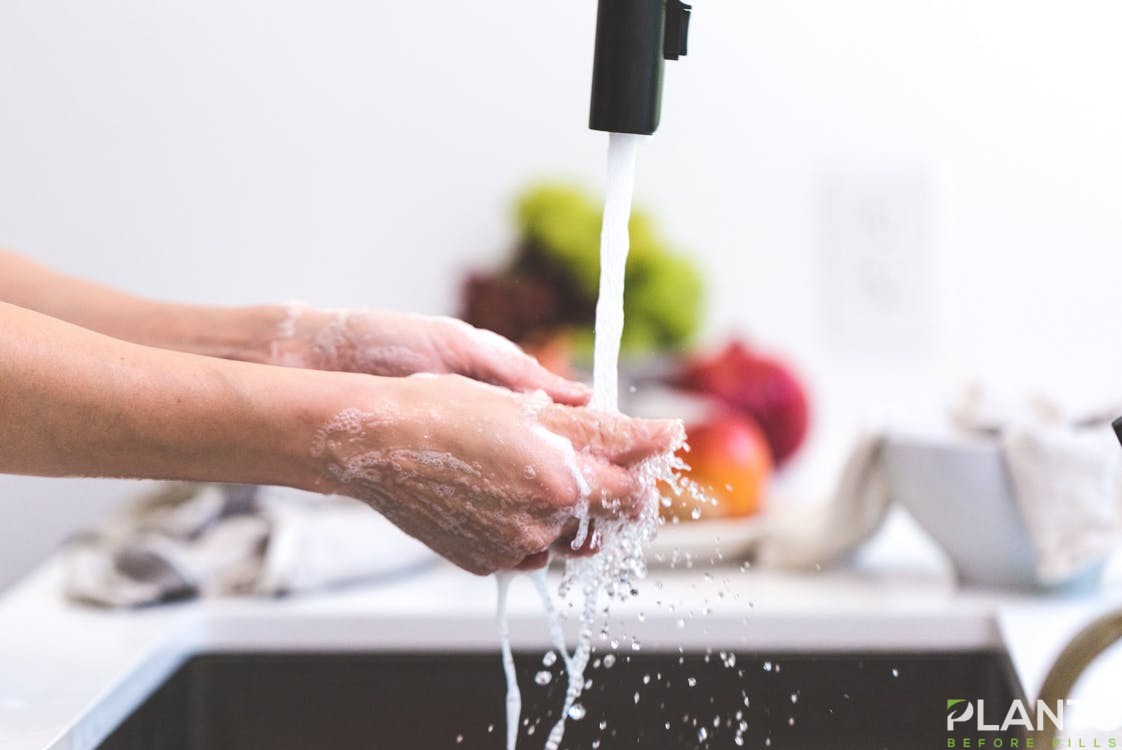 The only downside that comes with frequent handwashing is dry and flaky skin. To remedy this, using a gentle cleaning soap or even bar will certainly help. So, if you are looking for a CBD oil-based soap, look no further than the Cannuka CBD Cleansing Body Bar. Made with coconut, grapefruit, and sunflower oils, this is guaranteed to provide hydration while keeping your hands squeaky clean.
Boost Your Immune System with CBD Products
Cannabidiol is known to boost the immune system thanks to its anti-inflammatory properties, so it can definitely help reduce inflammation in your system. Since CBD oil works well and binds with the endocannabinoid system of the body, it can be effectively absorbed by the body's receptors. One of the most exciting ways to consume cannabidiol is through a full-spectrum CBD oil. You can add this to your morning coffee or simply down it own its own.
If you are in pain and experiencing some symptoms similar to coronavirus, don't panic. If you have not been in touch with other individuals or no travel history, this may just be the flu. Try to observe your symptoms and treat it and supplement your healing with some trusted CBD products, such a CBD oil or even some CBD gummies.
However, if you already have the virus or you are simply finding yourself coughing and sneezing every so often, it's best to steer clear of smoking marijuana. While cannabis is regarded for its pain-relieving and anti-inflammatory properties, bringing in more smoke down your throat may only trigger further symptoms, thus prolonging your illness.
The Bottom Line
COVID-19 has taken the world by storm. However, with the following guidelines and information above, surrounding cannabis, you'll hopefully come out of this outbreak unscathed and more alive than ever before. These are guaranteed to help you navigate the landscape between cannabis and coronavirus.
What do you think of these tips?
Here are 4 Things You Need to Know Before Trying CBD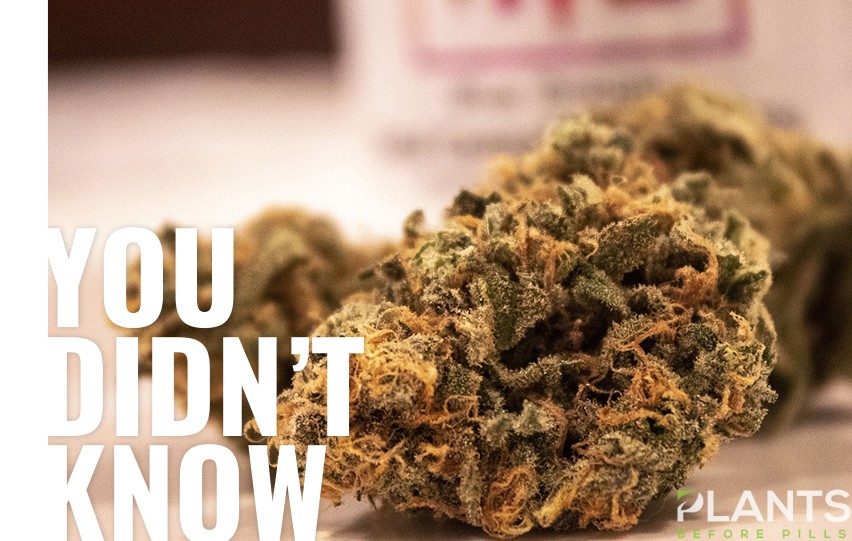 New to CBD? Maybe you've finally been swayed by the online articles you've been reading online, or maybe you've decided to give it a try after hearing stories from your friends about the wonders of this compound. Whatever the case is, understanding CBD and its effect on the body comes as an important task you must fulfill before jumping straight into the bandwagon.
If you're a newbie in the CBD craze, conducting quick research about the compound will help you get the most out of its therapeutic promises – from pain relief, relaxation, to mood enhancement. To help you with that, here is a brief guide that will help explore everything you need to know about cannabidiol.
Read on.
What is CBD?
Cannabidiol, or CBD for short, is one of the many active ingredients found in cannabis or marijuana plant. Although usually paired alongside tetrahydrocannabinol (THC), another active ingredient in marijuana that is identified to be the plant's principal psychoactive constituent, CBD is not psychoactive. This means that consuming it won't lead to a feeling of euphoria or "high" associated with cannabis consumption.
Why CBD is Popular Today?
As you might have already heard, cannabidiol is currently taking the modern market by storm. From being an underground industry that has long been hiding in the shadows, CBD has now emerged to become a million-dollar industry. Specifically, it's the rise in popularity is rooted in the compound's long and impressive list of therapeutic benefits. Among these include its promise of pain relief, anti-inflammation, control seizures, calm anxiety, and many more.
What are the Proper Ways to Consume/Use it?
Given the medicinal hype, cannabidiol is getting, it is no wonder that the compound can now be availed in varying forms. Among these include CBD oil and tinctures, edibles, capsules and pills, vaping products, as well as topical creams and ointment.
Generally, when it comes to selecting what type of CBD product you're going to use, it's best to turn back to the questions of what your goal is and why you're taking CBD in the first place.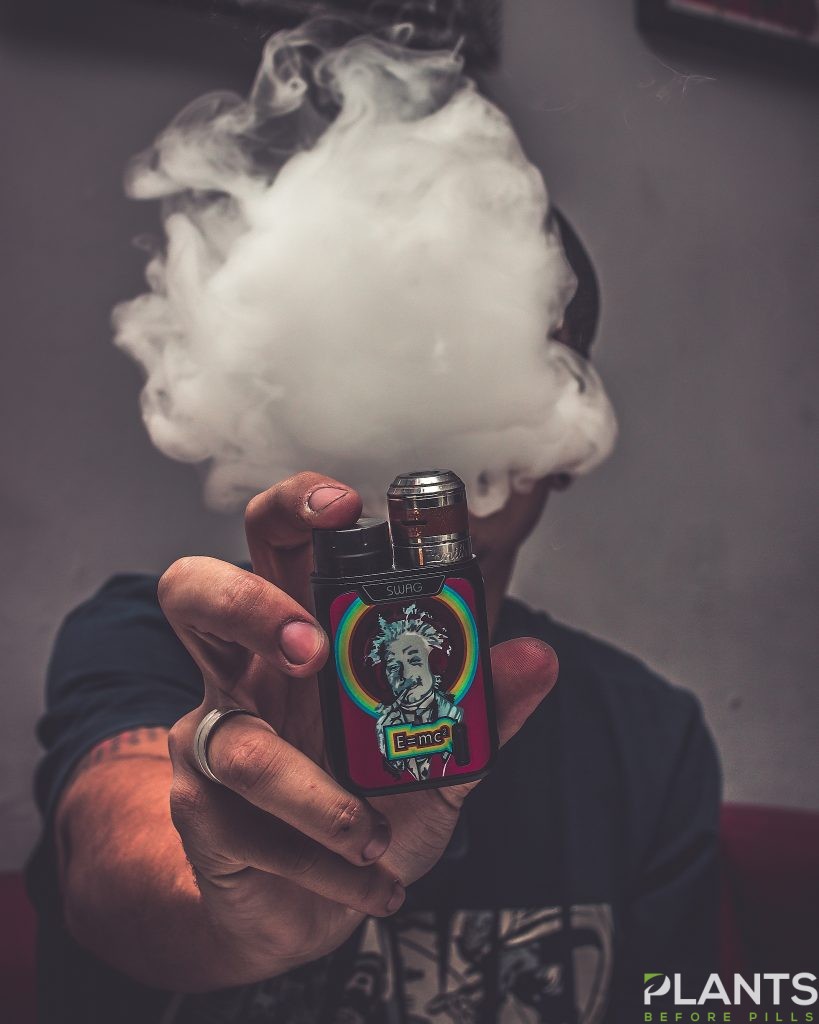 If you're after its pain management promises, experts usually advise using topical CBD cream or ointment, so that you can directly apply it to your skin and enjoy a quick relief from your aching muscles, joints, or ligaments.
Meanwhile, if you're the reason for trying CBD is for systemic treatment of seizure disorders and digestive issues, it's best to turn to CBD capsules and pills. However, when it comes to the speed of delivery, using capsules and pills might take longer for the effects to kick in.
On the other hand, if you're after the calming effect of CBD, you might want to get your hands on some quality CBD vape products, which promise the fastest way to experience effects. However, while these items suggest the fastest delivery of the compound's therapeutic benefits, they also wear off faster too. This makes them the best bet if you just simply want to give your self a quick break from stress and weariness.
How much should you take for the first time?
As a beginner, it is always advisable to begin with a low dosage and go slow with increasing the amount you're going to consume. Typically, this could vary depending on the person and could be dictated by varying factors, including your body weight, the condition you want to treat, your body chemistry, and the type of CBD product you're consuming. However, in most cases, beginners are usually advised to take only 20 to 40 mg a day, which they could increase by 5mg after every week.
Conclusion
Ready to dive into the CBD craze and experience its therapeutic promises yourself? Don't wait to give this amazing compound a try. Talk to your doctor to know more about its possible effects in your body as early as today!