5 Exciting Ways to Prepare for 420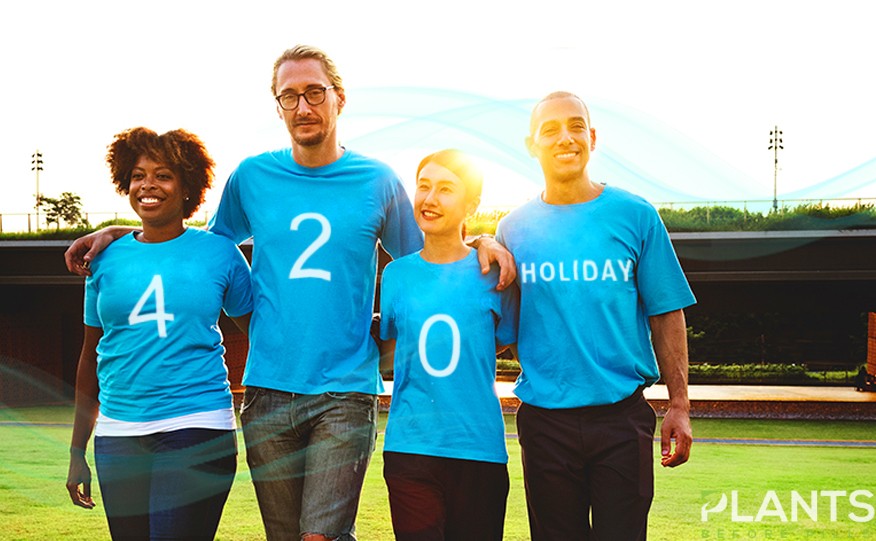 Spring break is not the only holiday you should look out for during this April. As a matter of fact, there are numerous events to look out for during this month. Individuals who are a fan of weed and CBD oil know that this month also brings the unofficial national holiday of stoners and other ganja enthusiasts: 420.
Cannabis fanatics go through lengths to plan for this event. With the legalization of this herb in numerous countries and places today, there is no doubt that users who have experienced the varying CBD oil benefits and the pleasurable high that marijuana gives will want to celebrate this day the best way they can.
Interested to learn more about this holiday and how you can plan an unparalleled celebration? Read on to find out how.
Speculations Surrounding This Day
There are numerous stories and information surrounding this day. Most individuals have the belief that the origin of this unofficial holiday started from Bob Dylan's famous hit, "Rainy Day Women No. 12 & 35. After all, having both of these numbers multiplied by each other will result in 420. Meanwhile, other people believe that this number is derived from police officials, using it as a form of code. Another far-fetched notion often associated with this term is that it is tied to Adolf Hitler's birthday.
What is the real meaning of this holiday and where did it come from?
The Origin of 420
According to Brynn Holland from History, the term originated from a group of college-age individuals who referred to themselves as the Waldos. The Waldos hailed from California, reported to frequently go and hang out by a wall outside their school in San Rafael. They called themselves this name primarily because they were known to impersonate and make fun of their peers, parents, and teacher.
The Waldos consisted of five persons named Dave Reddix, Jeff Noel, Larry Schwartz, Mark Gravitch, and Steve Capper. Even as youngsters, the Waldos already considered themselves as "seekers," ones who wanted to find adventure every once in a while. Their curiosity to find weed and get stoned led to follow a drawing of a map given to them by their friend, Bill McNulty.
The story is that some of the individuals employed by the Coast Guard were growing their own marijuana farm and with their fear of being busted growing, these individuals wanted other people to find their patch and make use of their stash.
All of the Waldos were in for the adventure. However, with other members taking football, these youngsters could only meet after 4 p.m. All the members agreed to assemble at 4:20 p.m. in front of the Louis Pasteur sculpture. The Waldos then took to shouting and reminding each other through a code, saying 420 Louis when they meet each other in the hallway.
Despite the search for the highly coveted weed never coming to fruition, the catchphrase '420' caught on with numerous people.
Types of Celebration on This Day
Now that you know the history of this day, you may want to simply hang out with your friends and smoke CBD hemp oil vape. However, to amp your celebration, preparing for this day is one you should definitely miss out on. While the simple and pure, unadulterated idea of vaping CBD vape juice can appeal to you, know that there are other exciting ways you can celebrate this holiday.
Some places are sponsoring free festivals in honor of this day, where other like-minded individuals and weed enthusiasts like you can come together and simply revel in all the fun. With Colorado being proud of being the first state to legalize cannabis, they would be hosting the Mile High 420 Festival with over 50,000 people coming from different parts of the world. This event boasts of festivities such as performances from international and local bands, as well as food trucks, and plenty of other activities.
Another type of celebration you might want to attend includes the Sweetwater 420 Fest to be held in Atlanta, Georgia. This event has a three-day affair commemorating their 15th anniversary. Apart from having a 5k run being hosted, the event will also feature hash in all forms – from beer to food.
Vancouver is also hosting a similar celebration in support for the booming cannabis culture. They have been known to celebrate this day since 1995.
How to Plan for the Best 4/20
Whether you are a newbie or a long-time enthusiast of this herb, be respectful and aware of the fact that this holiday is a special time in cannabis culture. After all, with this movement starting as an underground undertaking in the past, the fact that it has come a long way and that it is being celebrated in numerous places show the progress being made.
To help you plan for the best 420 holiday fo your life, below are some helpful tips you can do:
This day is all about friendship, unity, and activism in the face of challenges. To make this day one to remember, be sure to make social arrangements before the big day. That is unless you want to be left celebrating the event by yourself.
Since smoking pot and taking CBD vape oil is a social experience, ensure that you call and talk with your friends and other like-minded people in your circle. Ask them to come to your place or make plans to see each other for the day. If some people are going home after your party, ask them to make transportation arrangements in advance as well. This can help you unwanted haziness and disasters to ensue after hours of fun.
Since no party is complete without food, don't forget to plan a special menu for the day. With munchies being key for stoners all-year round, there is no reason why you shouldn't have CBD oil edibles on hand during your event.
For those who are fond of traditional desserts and food items, the perennial party favorite, fudge brownie, should not be missed. If you want to have more CBD hemp oil edibles on hand, purchasing the newly launched jelly beans by the Jelly Belly creator makes for the perfect after Easter treat. You can also order some gummies if you wish.
Other recipes you might want to prepare for 420 include simple weed milk. Once you learn how to infuse this herb with milk, you'll want to dip your cookies and your CBD oil-infused brownies each and every time.
If you have a huge number of people coming over, making an equally big batch of lasagna soup will certainly satisfy everyone's cravings and hankerings after a long pot session. You can even infuse this with some of your handy CBD oil for added pleasure.
For proper hosting etiquette, you can choose to provide an appetizer plate consisting of cannabutter, an assortment of cheeses, crackers, honey and you are good to go. Follow this up with a hearty chicken cacciatore meal that is also infused with pot. If you do not have one readily available, a few quick drops of CBD oil will do the trick.
Two to three days prior to the holiday, buying your essentials is in order. Make sure to order your stash in advance from a nearby dispensary. This way, you can avoid long lines and pushy customers who are eager to get their supply. Not to mention, you might even get a good deal when you buy early.
Aside from your stock of joints and infused edibles CBD oil, you may want to stock up on new accessories in honor of this holiday. A new bong or a beautiful ashtray will certainly look good with your current collection.
Set the mood by finding the right music and even shows to watch with your friends. If you want to go old school, Bob Marley's songs will certainly fit any playlist, particularly his somewhat controversial "Rainy Day Women No. 12 & 35."  "Got to Get You Into My Life" by The Beatles and "The Next Episode" by Dr. Dre featuring Snoop Dogg are also worthy tunes to add to your list. Add some Afroman's "Because I Got High" to end your sweet day.
On the other hand, if you are more of a film buff, opting for a light-hearted movie will surely have you and your guests laughing until the wee hours of the night. Ted, the Harold & Kumar series, This is the End, and Scary Movie are some of the films you can stream all night long. By the end of the night, you'll be laughing your pants off with this impeccable line-up.
While you may have lots of Mary Jane on hand, make sure to pace yourself and other people throughout the day. This allows you to avoid overconsumption and going into a full blackout mode.
Ready to throw your own little event? Take note of these tips and you will definitely have a grand time with your friends and loved ones.
Tracing Important Cannabis-Related Facts Throughout History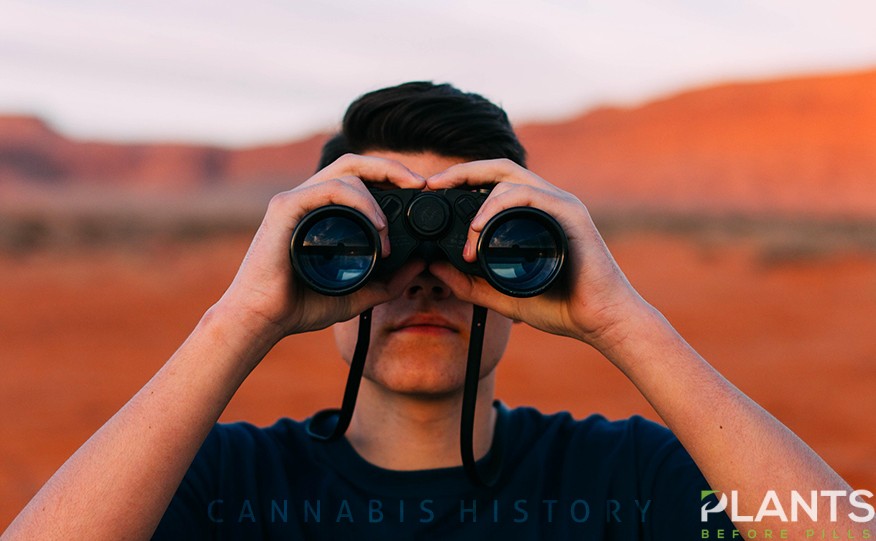 Cannabis has a long history, but how far does its story go back to? Considered as a worldwide crop which is the oldest plant in the history of humanity, it is interesting to learn about the key events in the long history of the plant. Read on to find out the most important events in its story:
Hemp in the Ancient Times
If you think that marijuana only emerged in modern times, then think again. The plant has existed for thousands of years now. There were records of it being used in Ancient European, Asian and African civilizations, making it a truly global herb. Check out how it was used in ancient times.
Applications of Cannabis:
Spirituality and Religion
Perhaps one of the most primary uses of marijuana during this age is for spirituality and religion. Ancient texts bear witness to the religious purpose of cannabis. The Vedas of ancient India goes as far back as 2,000 BC, mentioning cannabis as one of the five sacred plants. Shinto and Buddhist literature also mentions the herb as an aid for meditation.
Aside from aiding in spiritual rites, cannabis was also used to treat all kinds of medical conditions. The Chinese people have a legendary leader who prescribed cannabis tea for a variety of medical conditions. This includes rheumatism, poor memory and gout.
There were also records of medical use in India, Egypt and Japan, which is implemented to treat cough, anxiety, inflammation and constipation. It was also used as an anesthetic.
As spirituality and healing are closely related in ancient times, it is important to mention that some studies assert that Jesus used hemp oil as an anointing oil to cure the sick. Researchers say that the Scriptures refers to it as keneh-bosem (or kaneh-bosm) in Aramaic.
In ancient times, the plant was not only consumed but also used for practical and industrial purposes. Hemp is a highly fibrous herb, making it a good crop for textiles, papers, ropes and many other industrial products.
Who Smoked the First Blunt?
This question pops up on every smoker's mind. In fact, even non-smokers may be curious as to who discovered that this plant can be smoked and consumed. Cannabis legend and High Times editor-in-chief says that our ancestors from Bactria (now part of Afghanistan, Uzbekistan and Tajikistan) discovered the psychoactive properties of cannabis through burning the plant in caves and shelters. However, it is difficult to determine who exactly smoked the first blunt.
Earliest Evidence of Marijuana Use
Scientists believe that the crop came from Central Asia, which includes the modern-day countries that cover the ancient place that is Bactria. While Hager says that the herb came from what is now known as parts of Afghanistan, Uzbekistan and Tajikistan, other scientists say that it emerged from what is now called Siberia (the southern part) and Mongolia.
Researchers say that the use of cannabis can be traced back to 12,000 years ago, making it one of the oldest crops in the world. The oldest texts that mention the consumption of the cannabis dates as far back as 4,000 B.C. in China.
However, it is only recently when experts discovered direct evidence of humans consuming marijuana. A 2,500-year-old burial site in Western China was found to have traces of the plant with high contents of tetrahydrocannabinol (THC), the mind-altering compound in cannabis. Theories say that it was used for ritualistic burials or for its psychoactive effects.
The Medieval Age and Cannabis
Also called post-classical age, the medieval times was another eventful time for cannabis. With the various imperialistic endeavors during this age, the world saw marijuana's evolution in the medieval age.
Applications of Cannabis:
As a medieval forerunner of chemistry, alchemists experimented with what the plant has to offer. Alchemists (the medieval equivalent of modern-day scientists) used marijuana incense and other extracts from the plant for medicinal purposes. Some historians say that religious hospitals grew hemp for the same reason.
However, herbalist physicians warned people against the excessive use of the plant. These individuals believe that over consumption can lead to infertility and even serious medical conditions.
A lot of writers and thinkers of the time have consumed marijuana. Even the prolific William Shakespeare was believed to have taken this herb, which may have resulted in his creative writing.
Worldwide Cannabis
The plant arrived at Eastern Africa when Arab traders came to the region in 1,300 BCE. They brought cannabis to treat various illnesses such as malaria, asthma and dysentery. Meanwhile, the Spanish Conquest in 1,500 BCE brought the plant to the Americas. The colonists used their hemp crops for industrial purposes, making ropes and textiles using its fibers.
Wine and 'Hashish'
During medieval times, the wine was banned in the Middle East. This led the people to turn to hashish, allowing them to get intoxicated without breaking the law.
How the Modern World Perceives Cannabis
Now that we know how the herb was used in the ancient and medieval ages, we now come to our own time: the modern age. While you are familiar with how the public views marijuana today, there are several important events that can influence the future of the plant.
Applications of Cannabis:
With the debate going on regarding the usefulness of the plant, one of the first things you should know is that cannabis is used for:
Just like in the ancient and medieval ages, this herb is used today as an effective addition to medical treatments. However, it is essential to note that we now have a better understanding of the medicinal effects of the cannabis. We currently have deeper knowledge about the chemical compounds of hemp, especially cannabidiol (CBD), and its effects on the human body thanks to the endocannabinoid system.
With this, we know how and why the plant can reduce, alleviate, treat and prevent various medical conditions of the body. These include cancer, epilepsy, mental disorders, inflammation, pain and brain degeneration diseases, just to name a few.
In the medieval age, humans used marijuana for leisure. The same is still true today, especially with the legalization of the crop in many parts of the world. Many individuals use the plant for its medicinal properties, but many others enjoy their psychoactive effects thanks to THC.
Aside from recreational usage, the herb is also popular as a lifestyle aid. The group of writers and thinkers called Le Club Des Haschischins (or the Hashish Club) in mid-19th century consumed the plant. While the medieval age has shown how it is well-used as a creativity aid through various works, it is generally used as a lifestyle aid in modern times. Many people now recognize the plant's potential not only as medical, recreational and creative aid but also as a productivity aid and mood enhancer.
The popularity of CBD has enabled professionals, creatives and scholars the boost in energy, cognition and creativity they need to become more productive. In fact, it has the potential to greatly increase the quality of life of many working individuals.
The passing of Farm Bill 2018 in the United States signals the return of hemp as an industrial crop. This means that Americans will be able to enjoy hemp-derived products from oils, papers, textiles and many other industrial products.
Aside from this, there are speculations that marijuana can become an energy crop. Researchers are looking into its potential as a biodiesel source, especially as it produces a large amount. Compared to the current energy crop, soybeans, hemp can turn up to 4 times more oil per acre.
War on Drugs
One of the most important cannabis-related events in the globe is its inclusion in the war on drugs. There are drugs wars being waged across the world, aiming to eradicate the use of illicit substances including LSD, cocaine, fentanyl, and unfortunately, marijuana.
The U.S. is one of the countries that are waging these types of war. Since the enactment of the Marihuana Tax Act of 1937, the country has federally banned the herb. Other countries that are executing the initiative includes Mexico, Bangladesh, the Philippines, China, Brunei, Malaysia and Singapore among others.
Cannabis Legalization
Only 2 countries have nationally legalized the herb for any use: Uruguay and Canada. However, there are a lot more others with favorable medical marijuana laws, including Thailand, Chile and Croatia. In the U.S., 33 states legalized medical marijuana, eleven of which including Washington, D.C. have legalized recreational use. Meanwhile, many parts of the world are looking into legalizing the herb, getting us nearer to worldwide legalization.
Today, cannabis is one of the most widely consumed and beloved natural crops. When combined with the mounting research pertaining to the medical attributes of the plant, even legal recreational use can become possible. With its legalization in some parts and its impending legalization in others, many places across the globe will once again be able to serve its people with the goodness that is marijuana and all its benefits.
TSA Approves Epilepsy Drug with Cannabis on Flights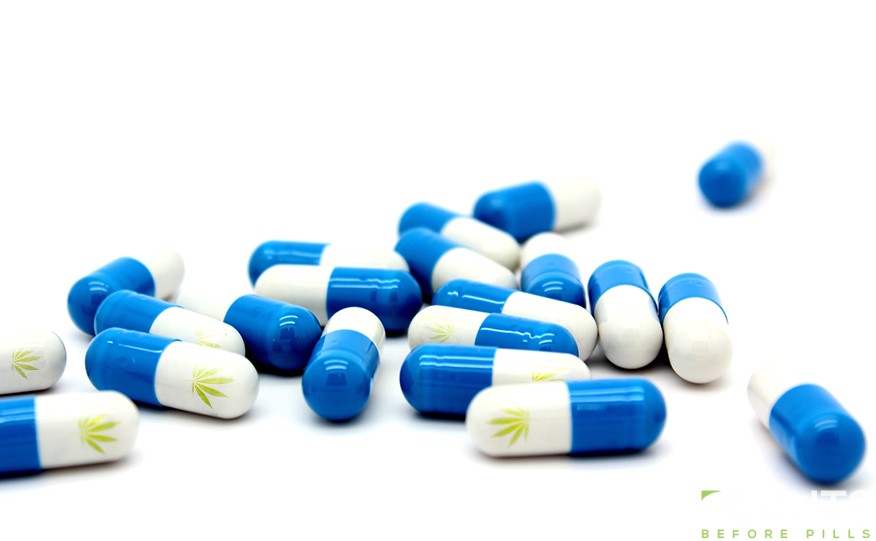 The Food and Drug Administration (FDA) approved a pediatric epilepsy drug which contains cannabis. Following this, the Transportation Security Administration (TSA) issued a statement saying that it now allows FDA approved hemp-derived CBD products on its flights.
Anti-Seizure Medicine
According to The Hill, the anti-seizure medication is named Epidiolex. According to Marijuana Moment, Epidiolex is a prescription drug that targets epileptic seizures in children. This epilepsy drug contains CBD oil, which was reportedly approved by the Food and Drug Administration almost a year ago.
Change from Old to New
In previous years, the TSA did not make distinctions between hemp and marijuana-derived products. Marijuana Moment reports that previously, the agency did not allow cannabis products inside the airport nor in carry-on bags.
Updated Rules on Epilepsy Drug
The Transportation Security Administration also updated its regulations on the website. TSA first confirmed its new regulations to Marijuana Moment, an online cannabis advocacy group.
While it maintains that cannabidiol or CBD oil is illegal under the current federal law, the TSA will allow hemp-derived CBD to pass through its security screening procedures. Along with hemp-derived CBD, the Transportation Security Administration will also allow FDA products and medications to pass through provided that the manufacturing and production process complies with the Agriculture Improvement Act 2018.
In its updated list of regulations, the TSA stated that while it does not actively seek for marijuana and other illegal substances, security screenings that show illegal substances will be handled by a law enforcement officer.
In an interview with CNN, a TSA official reported that the agency has already reached out to its agency officers to brief staff regarding the new rule. Being a "new consideration, there may be some that do not recognize the FDA-approved version."
CNN reports that the TSA updated its rules to prevent confusion in families intending to travel with this medication.
NFL to Study Marijuana as Potential Pain Relief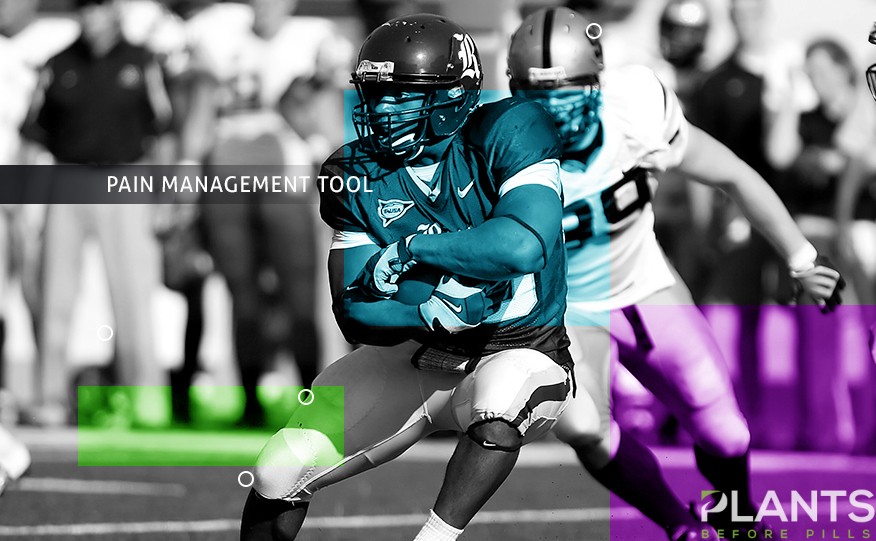 The National Football League (NFL) and the NFL Players Association (NFLPA) have agreed to join forces in studying the probable use of marijuana as a pain management tool for players. This development could start a possible shift in the league's stance on an issue wherein many players have been outspoken.
The exploration will kick off following the formation of a Joint Management Committee by the league and union that will give recommendations on major medical issues specifically on cannabis. The study will also include a review of the policies and practices of the teams for using prescription medications by players.
In establishing the committees, the NFL and NFLPA would be tackling topics that were previously divisive for them. In recent years, some players have shown frustration over the continued punishment of players who were tested positive for marijuana, even for relieving pain, at a time when more states have decriminalized the substance.
But the NFL's stance could possibly change as it gets serious about the pain management of its players, which may include allowing marijuana use. This development comes after the league has expressed its concern about prescription opioid use among its players to relieve the pain of their hard-hitting jobs.
Marijuana, including cannabidiol and any other form, is among the banned substances by the NFL. A player can get suspended from four to ten games, or even a full season or indefinitely if found positive in its random drug tests. Thus, even though teams play in states where medical and recreational cannabis is legal, any player detected with cannabis in their system can face suspension.
NFL's rejection of cannabis was evident when the league and CBS decided not to run the cannabis operator Acreage Holdings' ad during the Super Bowl this year.
The advertisement did not even mention its cannabis products or attempt selling cannabis-related products to consumers. It just showed some testimonials of people who had tried prescription medicines and had little success, only to find relief with medical cannabis.