5 Exciting Ways to Prepare for 420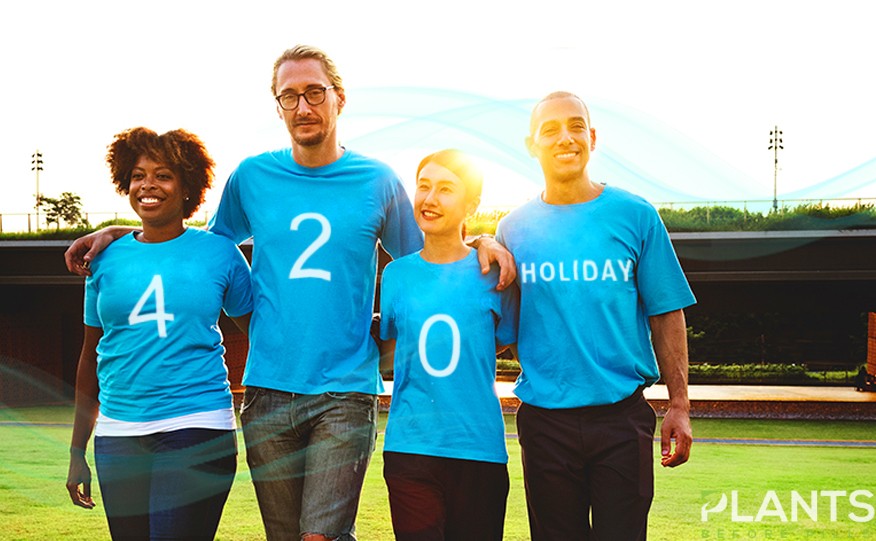 Spring break is not the only holiday you should look out for during this April. As a matter of fact, there are numerous events to look out for during this month. Individuals who are a fan of weed and CBD oil know that this month also brings the unofficial national holiday of stoners and other ganja enthusiasts: 420.
Cannabis fanatics go through lengths to plan for this event. With the legalization of this herb in numerous countries and places today, there is no doubt that users who have experienced the varying CBD oil benefits and the pleasurable high that marijuana gives will want to celebrate this day the best way they can.
Interested to learn more about this holiday and how you can plan an unparalleled celebration? Read on to find out how.
Speculations Surrounding This Day
There are numerous stories and information surrounding this day. Most individuals have the belief that the origin of this unofficial holiday started from Bob Dylan's famous hit, "Rainy Day Women No. 12 & 35. After all, having both of these numbers multiplied by each other will result in 420. Meanwhile, other people believe that this number is derived from police officials, using it as a form of code. Another far-fetched notion often associated with this term is that it is tied to Adolf Hitler's birthday.
What is the real meaning of this holiday and where did it come from?
The Origin of 420
According to Brynn Holland from History, the term originated from a group of college-age individuals who referred to themselves as the Waldos. The Waldos hailed from California, reported to frequently go and hang out by a wall outside their school in San Rafael. They called themselves this name primarily because they were known to impersonate and make fun of their peers, parents, and teacher.
The Waldos consisted of five persons named Dave Reddix, Jeff Noel, Larry Schwartz, Mark Gravitch, and Steve Capper. Even as youngsters, the Waldos already considered themselves as "seekers," ones who wanted to find adventure every once in a while. Their curiosity to find weed and get stoned led to follow a drawing of a map given to them by their friend, Bill McNulty.
The story is that some of the individuals employed by the Coast Guard were growing their own marijuana farm and with their fear of being busted growing, these individuals wanted other people to find their patch and make use of their stash.
All of the Waldos were in for the adventure. However, with other members taking football, these youngsters could only meet after 4 p.m. All the members agreed to assemble at 4:20 p.m. in front of the Louis Pasteur sculpture. The Waldos then took to shouting and reminding each other through a code, saying 420 Louis when they meet each other in the hallway.
Despite the search for the highly coveted weed never coming to fruition, the catchphrase '420' caught on with numerous people.
Types of Celebration on This Day
Now that you know the history of this day, you may want to simply hang out with your friends and smoke CBD hemp oil vape. However, to amp your celebration, preparing for this day is one you should definitely miss out on. While the simple and pure, unadulterated idea of vaping CBD vape juice can appeal to you, know that there are other exciting ways you can celebrate this holiday.
Some places are sponsoring free festivals in honor of this day, where other like-minded individuals and weed enthusiasts like you can come together and simply revel in all the fun. With Colorado being proud of being the first state to legalize cannabis, they would be hosting the Mile High 420 Festival with over 50,000 people coming from different parts of the world. This event boasts of festivities such as performances from international and local bands, as well as food trucks, and plenty of other activities.
Another type of celebration you might want to attend includes the Sweetwater 420 Fest to be held in Atlanta, Georgia. This event has a three-day affair commemorating their 15th anniversary. Apart from having a 5k run being hosted, the event will also feature hash in all forms – from beer to food.
Vancouver is also hosting a similar celebration in support for the booming cannabis culture. They have been known to celebrate this day since 1995.
How to Plan for the Best 4/20
Whether you are a newbie or a long-time enthusiast of this herb, be respectful and aware of the fact that this holiday is a special time in cannabis culture. After all, with this movement starting as an underground undertaking in the past, the fact that it has come a long way and that it is being celebrated in numerous places show the progress being made.
To help you plan for the best 420 holiday fo your life, below are some helpful tips you can do:
This day is all about friendship, unity, and activism in the face of challenges. To make this day one to remember, be sure to make social arrangements before the big day. That is unless you want to be left celebrating the event by yourself.
Since smoking pot and taking CBD vape oil is a social experience, ensure that you call and talk with your friends and other like-minded people in your circle. Ask them to come to your place or make plans to see each other for the day. If some people are going home after your party, ask them to make transportation arrangements in advance as well. This can help you unwanted haziness and disasters to ensue after hours of fun.
Since no party is complete without food, don't forget to plan a special menu for the day. With munchies being key for stoners all-year round, there is no reason why you shouldn't have CBD oil edibles on hand during your event.
For those who are fond of traditional desserts and food items, the perennial party favorite, fudge brownie, should not be missed. If you want to have more CBD hemp oil edibles on hand, purchasing the newly launched jelly beans by the Jelly Belly creator makes for the perfect after Easter treat. You can also order some gummies if you wish.
Other recipes you might want to prepare for 420 include simple weed milk. Once you learn how to infuse this herb with milk, you'll want to dip your cookies and your CBD oil-infused brownies each and every time.
If you have a huge number of people coming over, making an equally big batch of lasagna soup will certainly satisfy everyone's cravings and hankerings after a long pot session. You can even infuse this with some of your handy CBD oil for added pleasure.
For proper hosting etiquette, you can choose to provide an appetizer plate consisting of cannabutter, an assortment of cheeses, crackers, honey and you are good to go. Follow this up with a hearty chicken cacciatore meal that is also infused with pot. If you do not have one readily available, a few quick drops of CBD oil will do the trick.
Two to three days prior to the holiday, buying your essentials is in order. Make sure to order your stash in advance from a nearby dispensary. This way, you can avoid long lines and pushy customers who are eager to get their supply. Not to mention, you might even get a good deal when you buy early.
Aside from your stock of joints and infused edibles CBD oil, you may want to stock up on new accessories in honor of this holiday. A new bong or a beautiful ashtray will certainly look good with your current collection.
Set the mood by finding the right music and even shows to watch with your friends. If you want to go old school, Bob Marley's songs will certainly fit any playlist, particularly his somewhat controversial "Rainy Day Women No. 12 & 35."  "Got to Get You Into My Life" by The Beatles and "The Next Episode" by Dr. Dre featuring Snoop Dogg are also worthy tunes to add to your list. Add some Afroman's "Because I Got High" to end your sweet day.
On the other hand, if you are more of a film buff, opting for a light-hearted movie will surely have you and your guests laughing until the wee hours of the night. Ted, the Harold & Kumar series, This is the End, and Scary Movie are some of the films you can stream all night long. By the end of the night, you'll be laughing your pants off with this impeccable line-up.
While you may have lots of Mary Jane on hand, make sure to pace yourself and other people throughout the day. This allows you to avoid overconsumption and going into a full blackout mode.
Ready to throw your own little event? Take note of these tips and you will definitely have a grand time with your friends and loved ones.
A Beginner's Guide on How to Buy in Cannabis Dispensaries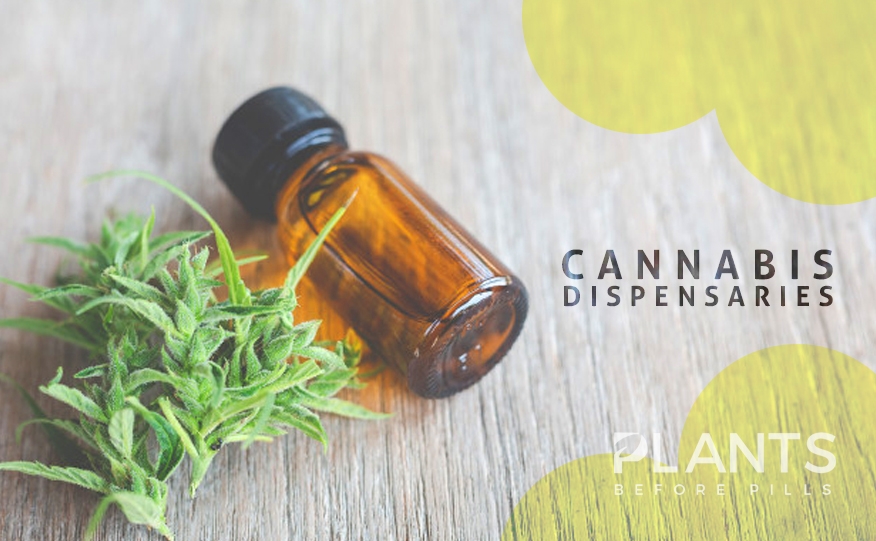 The legalization of medical marijuana in various U.S. states has launched a multi-billion dollar industry. With many patients wanting to experience the host of benefits of cannabis to their health and wellness, the market has grown exponentially. Even in the nations capital, people are able to easily find weed in DC. Among those who benefit from the birth and growth of this new market are dispensaries that sell marijuana and other related products like pure CBD oil.
This article will serve as a guide and a walk-through when you visit a dispensary near your area.
What is a Cannabis Dispensary?
The medical cannabis dispensaries act as retail shops where you can purchase cannabis and cannabis-related products. There are laws governing the dispensaries. As such, most of these dispensaries can be found where medical and recreational marijuana are legal. Unlike in the Netherlands, where the concept of dispensaries comes from, consuming the plant either by smoking or vaping on the site is not allowed.
A dispensary manager runs a typical store. He or she oversees the site's day-to-day operations. It is also staffed by budtenders, who acts as a pharmacist, store attendant, and cannabis consultant in the store. Just like any retail outlet, it has cashiers, delivery crew, and other personnel.
Dispensaries are different from head shops, which strictly sells paraphernalia such as sell hashish pipes, rolling papers, and vaporizers for consuming marijuana products. Operating head shops is authorized by some states, especially where recreational marijuana is legal.
Buying from dispensaries can give you an edge over buying them online. Aside from having a chance to check the quality of your purchases, you can also seek help from budtenders or other people specializing in this plant.
Medical vs. Adult-Use Cannabis Dispensaries
Dispensaries fall under two categories: medical and adult-use (recreational). Medical cannabis stores only offer cannabis strains and products to patients who have permission or recommendation by doctors and other qualified health professionals. Meanwhile, adult-use cannabis dispensaries sell the products from the plant for relaxation and recreational activities.  Customers in both store types are required by law to submit requirements when purchasing.
Medical Dispensaries
Here are some documents requested by most medical cannabis shops:
Doctor's recommendation and prescription, medical cannabis ID and certification, and other documents required by your state.
You must 18 years old and above to qualify for medical authorization. But you can apply for exceptions in some instances, especially if the minor has particularly debilitating conditions.
In most states, medical dispensaries require you to register and submit copies of your medical marijuana documents to keep them on file. They will keep this record for whatever legal and regulatory purposes imposed within the state.
The atmosphere of a medical dispensary typically resembles a clinic or other healthcare facility. After registering and presenting your documents to an attendant, you will be asked to proceed to a waiting room before a budtender will call you for a one-on-one consultation. The budtender will candidly discuss your medical issues and provide recommendations for your health condition based on your doctor's findings.
In most cases, medical dispensaries track the products you've purchased. This procedure can help budtenders and patients monitor the potency of the medicine. The dispensary will also use the results as a live record of producers and their products for future reference.
In some states, medical dispensaries allow you to examine the quality of buds and other products before purchasing.
Adult-Use Dispensaries
Adult-use stores can only sell recreational cannabis to people aged 21 years old and above. You need to prove your age by showing a valid and unexpired state ID. You can use eligible and unexpired passport as an identig
Many outlets have menus and product lists that you can check while you stand in line. Their menus are organized in various ways, such as by product type such as flower, edible, concentrate, topical, and many others. Many also specify the THC content of the products, to give you an idea on the level of intoxication you can experience when consuming the product.
Unlike in medical stores, budtenders in the adult-use dispensaries usually don't give you a full 20 minutes of their time in giving you advice. Adult-use dispensaries are often designed as a regular store where you can purchase marijuana products with more accessibility and convenience. They only need to check whether you are qualified to buy based on your age.
But this doesn't mean you can no longer consult with budtenders. These professionals can still educate you or give you honest recommendations on which strain or product to use based on your needs.
Tips for Buying in Dispensaries
Visiting a cannabis dispensary should be an enjoyable and educational experience. These are some things to do when you visit in one of these specialized stores.
Some websites such as Leafly has a list of dispensaries where you can buy marijuana products (whether medical or recreational) and CBD oil near you. You can check the type (medical or adult-use), address, and the menu of the stores. You can also contact the dispensary on the phone, via email or your social media account to double-check the availability of any product and for consultation.
Find out your specific goals for buying marijuana products
The first thing budtenders will do is to ask your reason for purchasing marijuana. Some of the questions they may throw to you revolves around:
The way you would like to consume your cannabis
Whether you will use marijuana as medicine
The level of psychoactive experience you want to experience
For how long you will experience the effects
How discreet you want your cannabis consumption to be
And you can't blame budtenders for doing so. Cannabis come in a wide variety of strains (more than 100) with different effects in your body. You can also buy a host of cannabis-related products like CBD oil, THC oil, terpenes, and other substances. They need to know your definite intent for using marijuana to give you the best recommendation for your unique needs.
While visiting the website, you can also check what kind of IDs and other documents you need to show to the dispensary.
Prepare to ask the budtender
To be sure that you are buying only the best strain and product, you need to inquire budtenders many questions. Despite its popularity in popular culture, Americans, in general, are still newbies in terms of marijuana use.  Many will consume the plant for the first time. If you're one of them, you need to check which one suits best for you. As mentioned above, marijuana comes in many variations, with each has a distinct flavor and effect on your body. You can even request the budtender to smell, feel, and taste the flowers and determine the quality of the plant first-hand.
But don't expect to get authoritative answers from budtenders. The federal government has yet to issue license showing the expertise of these professionals in giving expert advice on the plant. What's more, there are only a few educational institutions that offer courses about marijuana. So while you can seek their opinion based on their experience, you still need to consult cannabis doctors and other experts in the plant for guidance.
Be aware of any health issues that could surface while taking cannabis.
Marijuana consumption can lead to different consequences. Some people are prone to side effects that can impact their health in the long term. A few of the effects only take place after the continuous consumption of marijuana products. Because of this fact, you need to coordinate with the dispensary to help you track the changes in your body while you're taking marijuana.
Remember, this plant can affect different people in different ways. What can be a medicine to one person can be a cause of mental disease or other health issues to another. It's better to keep in touch with the store where you purchased the product to make the necessary steps when a health problem arises.
Find out what payment modes your chosen dispensary take
Up to this date, the marijuana has not been legalized up to the federal level. Hence, finding a dispensary that accepts credit or debit card can be challenging for you. Many banks or digital payment providers avoid recognizing transactions that involve cannabis or even CBD-infused products. Some people even use cryptocurrencies like Potcoin as their mode of payment for marijuana products. While this currency type is not yet commonly used, you may need to bring cash to secure your purchase.
Only buy what you suits you the best or what you feel comfortable with
Virtually all dispensaries impose no return and refund policy in their merchandise. So, make sure you only bring home what feels right for you. It is then important to double-check whether the item you are buying suits you the best to avoid wasting your money. Take your time to research online and ask doctors, budtenders, and other experts on which strain or product to choose.
Buying marijuana products for first-timers can be tricky. While purchasing products online is more convenient, you may need to ensure that you only buy items that will benefit your health. When visiting a dispensary near you, you can seek help from people with experience and expertise in cannabis.
Can CBD Help Treat Bone Diseases Among Seniors?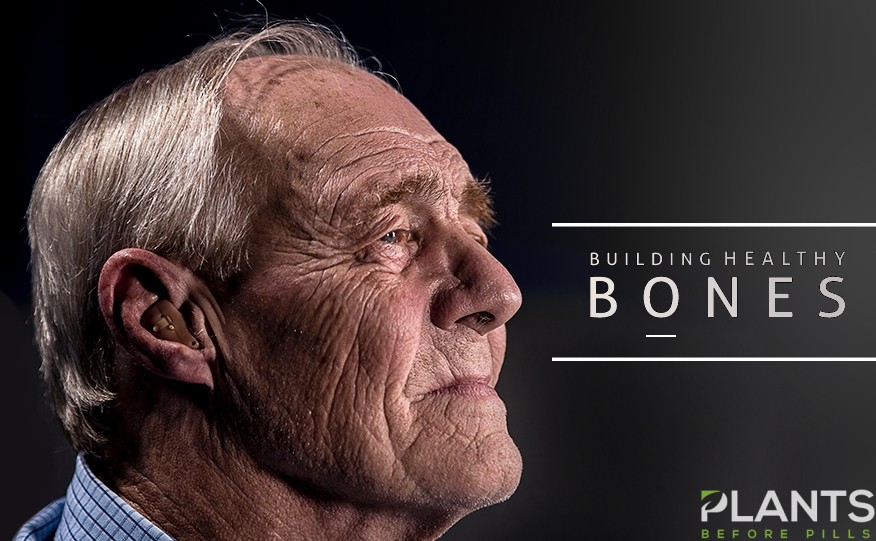 Bone diseases are among the most typical health issues of the elderly. As you get older, your body gradually loses its flexibility and strength a point that even the slightest movements become painful. But thanks to the advancement of science, skeletal deterioration can be slowed with the help of therapy and medication like CBD oil.
The Need for Building Healthy Bones
Weakening bones is a primary reason why you experience a host of health problems as you age. Aside from allowing you to move, your skeletal system is also significant in giving shape and support to your body. Just like any body part, your bones are living tissues that replenish itself throughout your life. Their regeneration is very evident during your childhood and teenage years.
During your youth, your body can produce new bones faster than it sheds away old bones. However, after the age 20, this process starts to reverse. Now, your body loses bone cells more quickly than making them. This is the best time to increase your intake of the necessary nutrients such as calcium, magnesium, and vitamin D to help maintain a healthy skeletal system. You also need to embrace an active and healthy lifestyle to prevent the acceleration of bone loss.
Failure to maintain your bone health could lead you to experience occasional pain in various parts of your body. As your bones start to lose its sturdiness, it provides lesser support to your muscles. As such, you can feel episodes of chronic back pain, swollen joints, or muscle cramps that become more frequent as the years pass. The searing and debilitating illness at some sections of your body could be a sign that you have acquired a bone disease, some of which can be life-threatening, especially in seniors.
Common Bone Diseases in the Elderly
While issues in the skeletal system can take place at any stage of life, most of them manifest as you reach senior years. Below are some of the most common for people in their advanced age.
This bone disease is the most common among seniors. Osteoporosis takes place when the bones become thinner as their density reduces. Patients of this disease may also see their bones lose their quality. This ailment is also often called a "silent disease" because it usually remains undetected until a bone of an elderly gets fractured.
As the second most common bone disease of seniors, Paget's Disease affects the body differently. Patients of this disease initially experience a massive amount of bone removal. It would soon be followed by more excessive bone formation, resulting in the production of larger bones. These new bones could either be soft or deformed, which can lead to pain and fractures. Doctors may recommend surgery for some patients with severe cases.
Rheumatoid Arthritis and Osteoarthritis
These two conditions cause severe pain among the elderly. Osteoarthritis takes place when the cartilage, a tissue found at the ends of the bones that connects the joints wears down and restricts the movement of bones. On the other hand, rheumatoid arthritis occurs when the joints get swollen. Like in osteoarthritis, this condition can be excruciating. Health researchers estimate that most seniors over the age of 75 suffer from osteoarthritis in at least one joint.
Risk Factors
Bone deterioration is part of aging. However, some seniors are more prone to bone disease because of genetics, gender, and lifestyle.
Bone diseases usually run in the blood. People who have a family history of any bone diseases should start preparing for the onset of the disease in the future.
Females are at higher risk of osteoporosis, rheumatoid arthritis, and osteoarthritis. Women have a higher chance to suffer from osteoporosis because of having a lighter and thinner bone structure. The onset of menopause also leads to a reduction in bone density. During this life stage, the body produces lesser estrogen, the female hormone responsible for the formation of the bones.
Among the bone diseases, it is only in Paget's disease where men are at higher risk.
Having an unhealthy lifestyle is usually a contributor to the onset of these diseases. Just like muscles, you can take care of your bones by maintaining a healthy, nutrition-rich diet, exercise, and regular visit to doctors. Tobacco, alcohol, and other drugs can also cause the bones to decline faster. Habitual smokers and alcohol drinkers are at higher risk of suffering a bone disease as they grow old.
CBD Benefits to the Bones
The legalization of medical cannabis in most US states is a blessing for seniors suffering various diseases, including those in their skeletal system. Marijuana contains compounds that have been proven to promote and restore bone health. One of them is cannabidiol.
CBD Helps Heal Bone Fractures
In a highly publicized Tel Aviv University study, researchers found that CBD extracted from cannabis was able to boost bone fractures in laboratory rats. Researchers say that the cannabinoid (a compound from cannabis) trigger endocannabinoid receptors found in different parts of the body of humans and many animals, including rodents.
Researchers discovered that CBD accelerates bone healing by fortifying the cartilage "bridge" that forms when a bone is mending after an injury or damage. This bridge is made of collagen, which gradually mineralizes and hardens to produce a new bone.
This collagen tissue was stronger in rats treated with CBD. Moreover, the collagen molecules more tightly joined with one another, compared to rats not treated with the cannabis substance. Researchers conclude that the healed bone in CBD-treated rats is prone to break in the future in comparison to the healed bone in rats that did not receive CBD. The treated bone under this treatment method also has a greater strength (between 35% and 50%).
Pain from osteoarthritis and rheumatoid arthritis could be too severe for seniors. Many doctors prescribe CBD as an alternative to many pain medications like opioids. Aside from treating osteoarthritis pain, cannabidiol could also heal joint neuropathy. Researchers found that cannabidiol can do both because the compound reduced joint inflammation. The compound has also been found to protect the nerves.
Cannabidiol is considered safe for consumption by many doctors and health organizations, including WHO. Unlike THC, another compound from marijuana, CBD doesn't have psychoactive (mind-altering) properties, meaning taking this substance does not make you intoxicated even at high doses. Compared to prescription pain medications, CBD doesn't also have harmful side effects.
CBD Products for Seniors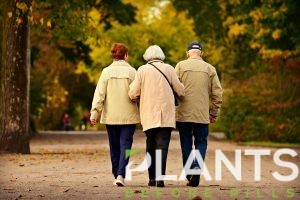 One of the benefits of treating bone diseases using cannabidiol is consumed in various ways. You can buy CBD oil capsules, topicals, tinctures, and edibles online or in cannabis dispensaries. This flexibility of consumption allows you to apply this substance directly on the area where it is needed the most. If you're suffering from osteoporosis and Paget's disease, you can get your recommended daily dose of CBD by taking oil, tincture, or capsule. You can also consume CBD edibles if you don't like the taste of the compound.
If you suffer pain from rheumatoid arthritis and osteoporosis, you can apply CBD topicals (like ointment, lotion, or balm) on the affected area. You can also get your dose by inhaling CBD vape oil.
Tips for a Healthier Bone
While many seniors would eventually suffer at least one of the bone diseases, you can work on slowing its progress by having a healthy lifestyle. But keep in mind to consult your doctor before starting to carry out the activities that you'll find below.
Keeping your body fit and active is a great way to strengthen your bones even during your senior years. Even a regular brisk walk outdoors could be enough. This mild workout is enough to keep your bones healthy while getting Vitamin D, an essential nutrient for bone growth and healing, from the sun.
Osteoporosis and other bone diseases can be prevented by regular intake of supplements such as calcium, magnesium and Vitamin D. For patients with osteoarthritis and rheumatoid arthritis, taking herbal supplements like Omega 3, willow bark extract, collagen, and CBD capsules can help. These substances don't only prevent the onset of these diseases; they can also provide relief to the excruciating pain.
Tobacco contains nicotine, a chemical that can bring severe impact on the bones. For one, smoking lowers the blood supply to the bones. The nicotine also slows the production of bone-producing cells, known as osteoblasts. It also decreases the body's absorption of calcium, which is vital to bone health and crucial cellular functions. Smoking also affects the balance of hormones, including estrogen, which is significant in building and maintaining a sturdy skeleton in women and men. Quit smoking now.
Excessive alcohol intake can also adversely impact the bones. Like nicotine from cigarettes, alcohol can disrupt the calcium balance in the body. This drug can also lower the production of hormones like testosterone and estrogen, which are responsible for bone growth.
Having healthy bones is crucial to enjoying your life as you reach your retirement age. By maintaining a healthy lifestyle and taking CBD supplements, you can keep a healthy skeletal system to retain your mobility and activity in your senior years.
3 Ways Hemp Seed Oil Fights Signs of Aging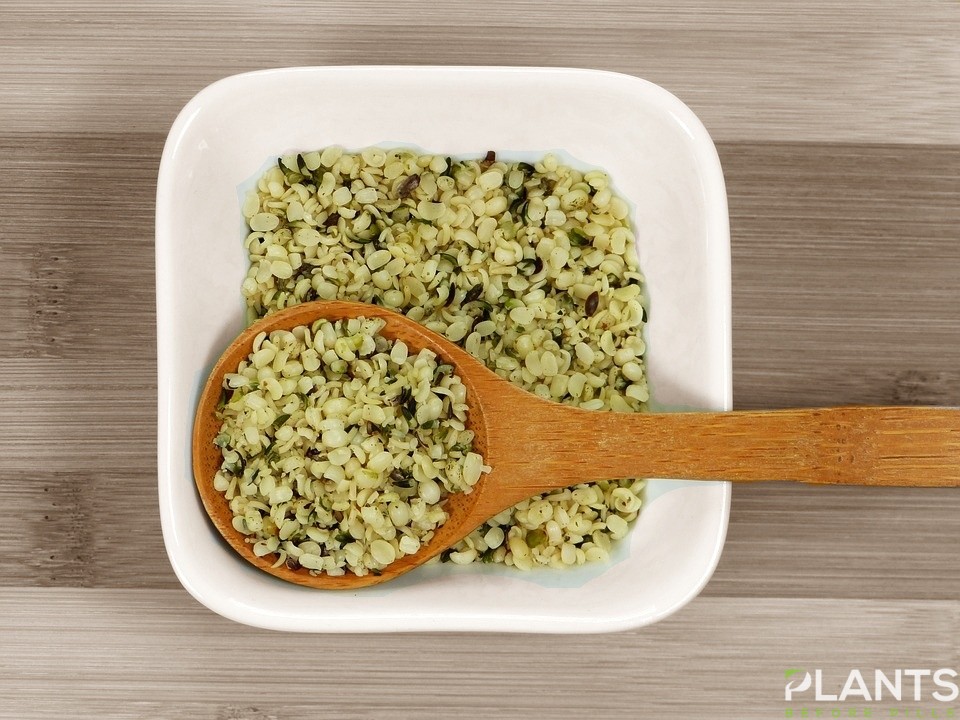 As you reach middle-age and senior years, the effects of aging are becoming more evident on your face and skin. But with the help of certain products like hemp oil, you can make your face a crowning glory of your advanced age.
Skin Aging is Inevitable
As we grow older, your skin becomes thinner and less elastic, making it more fragile.  The fatty tissue underneath it also decreases, making damages like bruises more visible. Your body also produces lesser natural oils, which explains why your skin is getting drier. The suppleness and softness of your face slowly deteriorate, giving way to the growth of age spots, wrinkles, skin tags.
Here are other changes taking place in your face as your years add up, some of which is very familiar:
Foreheads expand as hairlines retreat, especially in men
Ears may become longer because of the growth of cartilage
The tips of noses may droop because of the weakening of the connective tissue supporting nasal cartilage.
Rearrangements in the structure of your face like the sagging of its lower half, making the chin and neck baggy.
While you can't stop the skin aging process, you can retain its former glory. For some people, the wrinkles and other signs of old age reflect the experience, wisdom, and victories that come with the length of their lives on earth. But still, they yearn to bring back its former freshness or at least slow down the development of these marks.
Hemp Oil Benefits for Aging Skin
There are many products today that you can apply on your face for its rejuvenation. Among the notable ones are lotions, ointments and other topicals derived from this oil. Unlike CBD oil, which is extracted from hemp leaves and flowers, hemp oil comes from the plant's seeds.
Throughout history, civilizations have been using hemp seeds is used for their health and beauty regimen to retain the appearance of their youth. The main reason is these seeds contain an abundance of nutrients that helps nourish the skin and promotes healthy aging. Aside from supplying the body with amino acids, vitamins and minerals, it is also a great source of essential fatty acids.
Here are just some of the benefits of applying hemp seed oil-based products on your face:
Restores the Healthy Balance of Fats
Reduced amount of fat layers under your skin causes wrinkles, creases and sagging. Using hemp oil-based products like lotions and creams will help replenish the necessary amount of healthy fats in your face. This substance is a rich source of omega-6 fatty acids, including gamma-linolenic acid (GLA) that can promote skin growth and new cell generation even as you age. GLA also soothes skin inflammation, which causes various skin problems like dermatitis, hives, eczema, and psoriasis
Free radicals from toxic chemicals and other pollutants can hasten the aging process, which shows on a person's skin. Antioxidants act as agents in reducing the damage caused by the invasion of these harmful molecules. Hemp seeds are known as one of the most potent antioxidants on earth. It contains a substantial amount of Vitamin E, which is a natural preservative and a protective antioxidant against harmful elements in the environment.
Hair loss is a common problem associated with age that you can prevent using hemp oil. This substance has a perfect ratio of essential fatty acids such as omega 3, 6, and 9 (GLA-gamma-linoleic acid) and ceramides. These healthy fats help retain protein and moisture in the hair. The protein, vitamins and minerals contained in the oil also stimulate hair growth. They also moisturize and nourish your hair to make it stronger, thicker, and healthier.
Hemp seed oil is a perfect companion to reduce signs of aging on your face and skin. By applying it or taking it as a supplement, you have a great source of nutrients that will help keep your youthful image.