Potential Side Effects of CBD Oil that You Should Know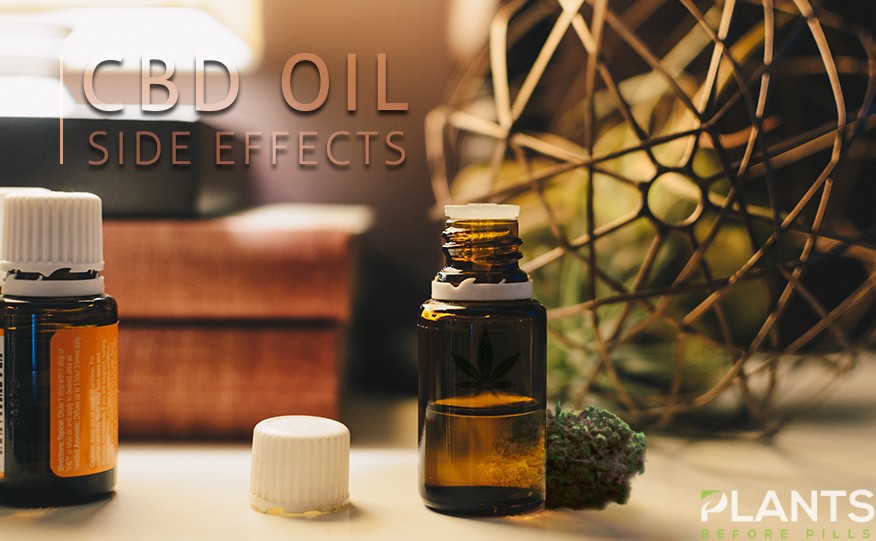 CBD oil has captured the attention of the press because of its many benefits to our health and wellbeing. The rise in popularity of this substance came at a time when the U.S. Drug Enforcement Administration changed the classification of cannabidiol from Schedule 1 (highest potential for abuse) to Schedule 5 (least potential for abuse). Since scientists found that this cannabinoid does not have psychoactive effects, this has been marked safe even by the WHO.
But even as CBD does not have adverse effects in the mood and thinking of a person, it can still lead to many health risks, especially if used without doctor's supervision. Some physicians have started prescribing this cannabinoid for various health conditions.
A review, published in the Current Drug Safety journal, found that a healthy dosage of CBD has no adverse effects on the bodily functions, including heart rate, body temperature, blood pressure, gastrointestinal transit, food intake, and other psychological and psychomotor functions. This study confirmed WHO's release that CBD hemp oil is safe even in large doses.
CBD Oil's Potential Side Effects
However, in a review published in the Cannabis and Cannabinoid Research journal in 2017 provided a balanced view of both the safety and side effects of CBD. The paper found that the most typical side effects of using this cannabinoid are tiredness, diarrhea, and change in appetite.
Aside from the ones mentioned above, some studies indicated that the conditions from using cannabidiol:
Anxiety
Changes in appetite
Changes in mood
Drowsiness
Nausea and dizziness
Vomiting
Effects on Pregnant Women and Nursing Mothers
Exposure of pregnant women and breastfeeding mothers to any substance from marijuana can result in an adverse impact on the development of their baby, warned an American Academy of Pediatrics report found within the Pediatrics journal. Even brief exposure to CBD may make the placental barrier more permeable, which can put the fetus at risk of getting contact with certain substances.
Side Effects in Movement Disorders
CBD can also lead to some side effects when administered to patients with dystonic movement disorders. A study published in the International Journal of Neuroscience in 2009 found that a daily 100–600mg oral dosage of the cannabidiol led to side effects such as low blood pressure, reduction in psychomotor activities, lightheadedness, sedation, and dry mouth.
Researchers observed increased hypokinesia and resting tremor for more than 300mg of daily dosage. This study concluded that cannabidiol can aggravate Parkinsonism in humans.
Interaction with Prescription Medicines
Another study found that cannabidiol can have a damaging effect on drug metabolism inside the liver. This finding is particularly crucial for those taking medications. Based on some studies, cannabidiol can interact with drug-metabolizing enzymes especially those belonging to the cytochrome P450 family. Approximately 60% of all drugs that you can buy in pharmacies are metabolized by this enzyme type, which is also responsible for breaking down CBD.
So, if you're taking prescription medicines you should consult with your doctor before using this cannabinoid. But, these interactions may only be a minor issue. In fact, cannabidiol can provide beneficial actions on your liver enzymes. It can boost the levels of CYP1A1 enzyme, which can break down harmful substances like benzopyrene. Other research revealed cannabidiol oil's interaction with some medications for epilepsy.
May Contain THC
Some CBD oil brands contain some THC, another substance from cannabis that may reduce your ability to drive with caution or operate equipment. Some people with high sensitivity to THC can also impair their attention, memory, mood, and mental health.
While CBD oil is packed with benefits for your health, it can also harm your health. To ensure your safety in taking any CBD products, you should consult your doctor regularly.
Does CBD Improve Mental Health? [VIDEO]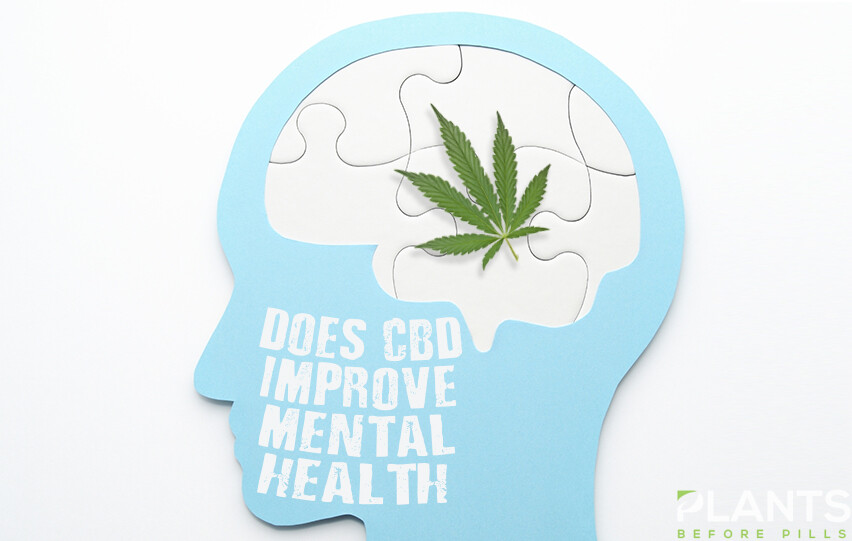 CBD is one of the main buzzwords these days. A lot of people are using it to treat a variety of issues, including mental health. The question is – is CBD really effective when it comes to aiding mental health?
The State of Cannabis in Washington State: Things To Know in 2021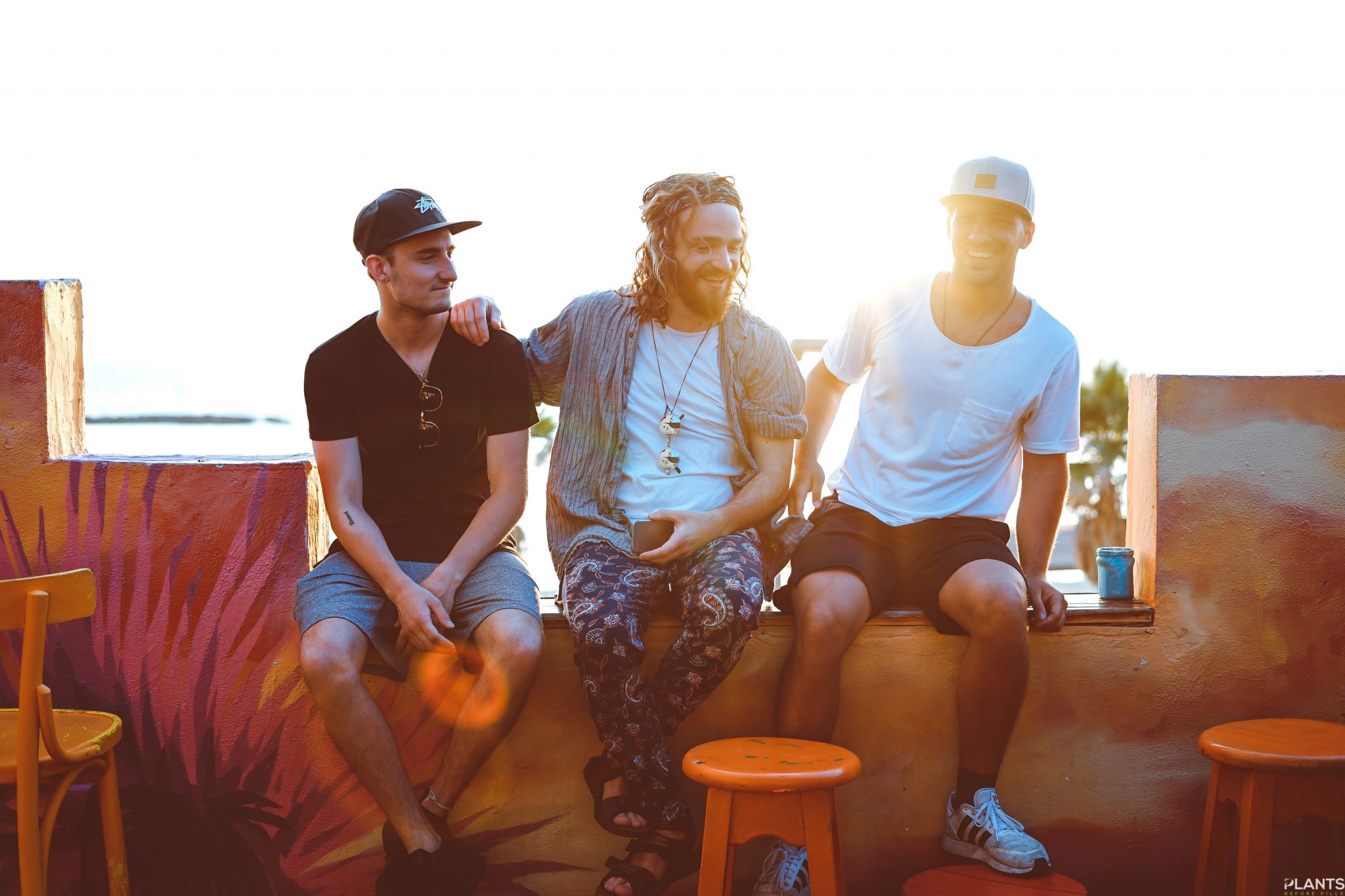 The Pacific Northwest is well known for its beautifully lush landscapes, crisp apples, fresh air, and progressive lifestyle/health views. Being the only state named after a United States president(George Washington), Washington is a place many happily and willingly call home or their sanctuary.
In terms of other well-knowns, Washington state was one of the first to legalize cannabis for recreational use nearly a decade ago (2012 to be exact). As long as you are 21 years old or older and reside in the state, you can privately partake in the consumption of cannabis without any legal ramifications. This has been an appeal to many across the country, with some actually moving to the state for this reason.
In 2021, and with the dawn of a new administration in the White House, marijuana looks to have a very bright few years ahead. We've already seen an emergence of pot stocks and hometown dispensaries budding up all around the United States and the rest of North America, and that only looks to continue into the near future.
If you're in the mood to finally take the leap into using cannabis, now could be a great time to learn more about this wonderful plant and its many healing and rejuvenating properties.
What is it used for mainly in 2021?
Cannabis was once thought only to be good for "getting high." There has been a plethora of scientific research giving us a better understanding of this miracle plant. It has been used to treat Cancer, Epilepsy, Seizures, Glaucoma, PTSD, Multiple Sclerosis, Inflammation, and even Alzheimer's disease. In 2021 after a rough 2020, many have been using it as a healthier way to indulge at home, protecting themselves from the ongoing pandemic. Instead of frequent alcohol consumption, there has been a larger shift towards the consumption of cannabis as it has been stated to be less harmful to vital organs like the heart and liver. Alcohol also creates a lot of inflammation within the body, whereas cannabis reportedly fights inflammation.
Best places to buy it in 2021?
The best places to purchase your cannabis are from state-licensed retailers in Washington. Purchasing weed through private means(aka black-market) is still illegal and should be avoided at all costs. Make sure to do your due diligence when seeking reputable dispensaries as there are "pop-up shops" that claim being licensed but are not, and purchasing from them could result in a hefty fine or even jail time.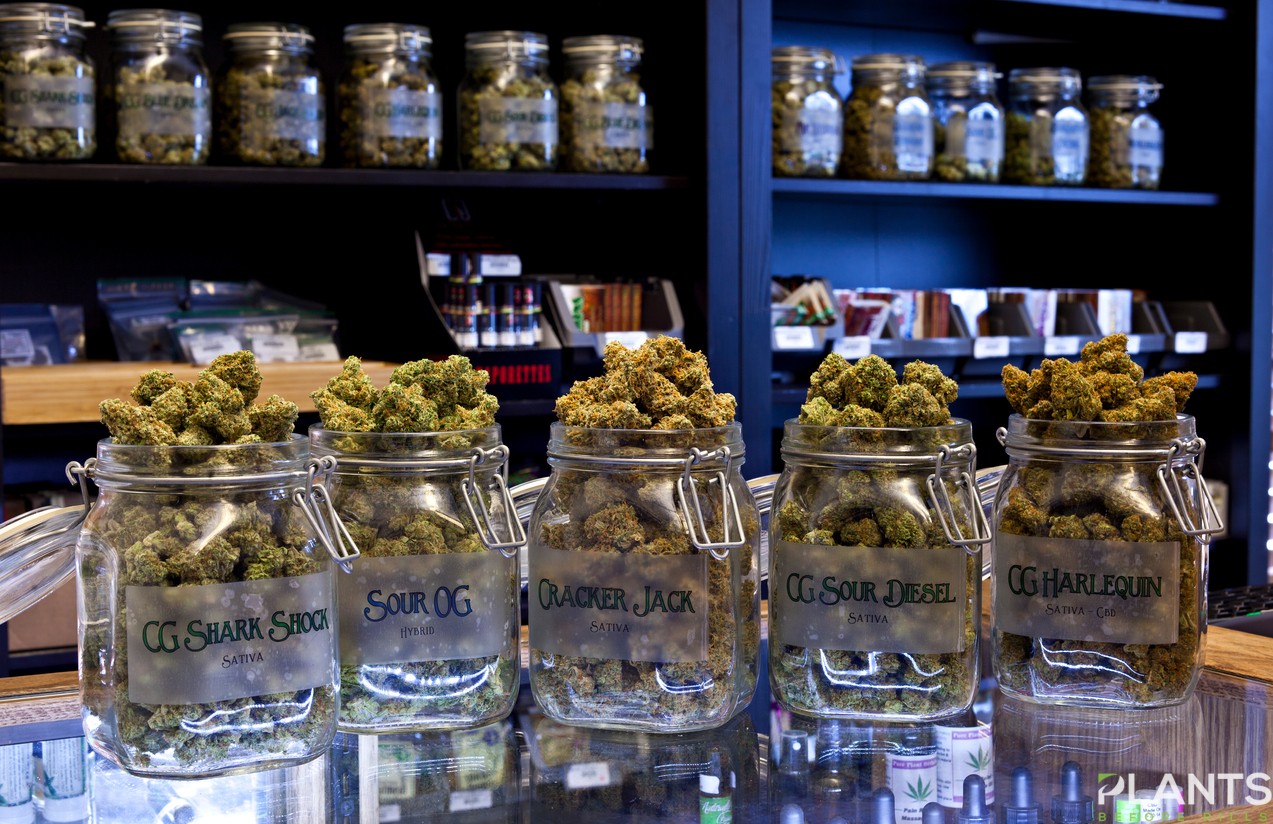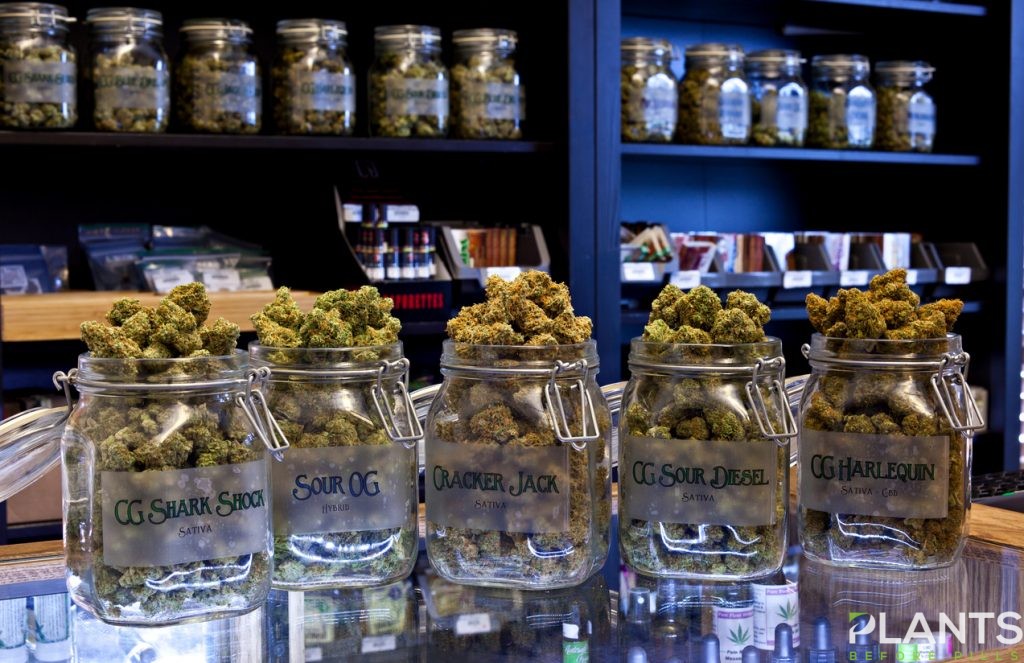 Per WeedMaps, Medical marijuana patients may purchase and possess up to:
3 ounces of marijuana, or 85 grams;
48 ounces, or 1.36 kilograms of marijuana-infused products in solid form;
1.69 gallons, or 6.4 liters of marijuana-infused products in liquid form, or;
21 grams of marijuana concentrate.
Washington state cannabis Legislation in 2021
As far as growing and cultivation of marijuana for personal use, this is still illegal. Washington cannabis laws are more liberal than other states, but there are still many restrictions, such as not being able to consume it in "public view". The most notable push in the cannabis space in Washinton state is a bill for home cultivation.
Conclusion
Washington is a great place to visit and, for many, is one of the best places to call home due to its stance on cannabis consumption. With 2021 being a year of progression, it looks like the state of cannabis in Washington will only continue to shine.
Topical CBD for Pain: Does it Even Work? [VIDEO]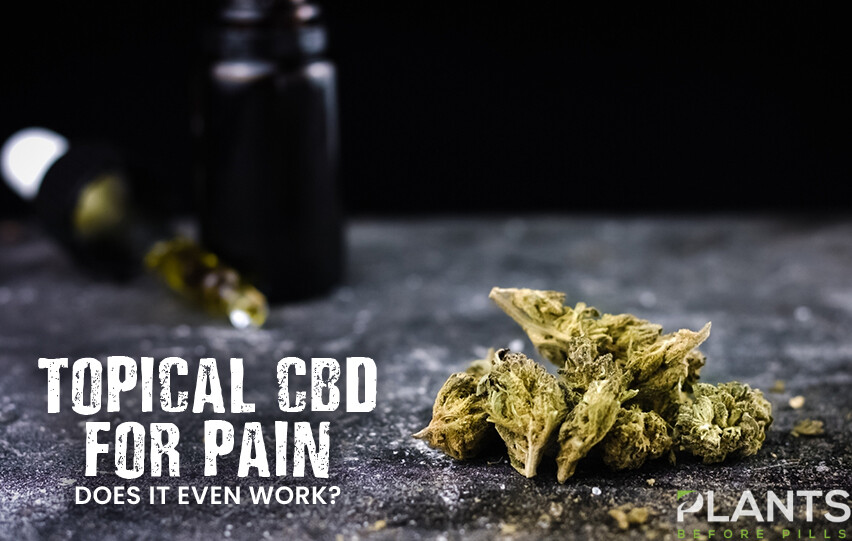 CBD is now known all over the world as a pain reducer and an anti-inflammatory substance. The most common ways of consuming it is by taking it orally or through smoking or inhalation. Now, this video will further explore the effectiveness of topical CBD for pain.