A Quick Guide on How to Succeed in Marijuana Stocks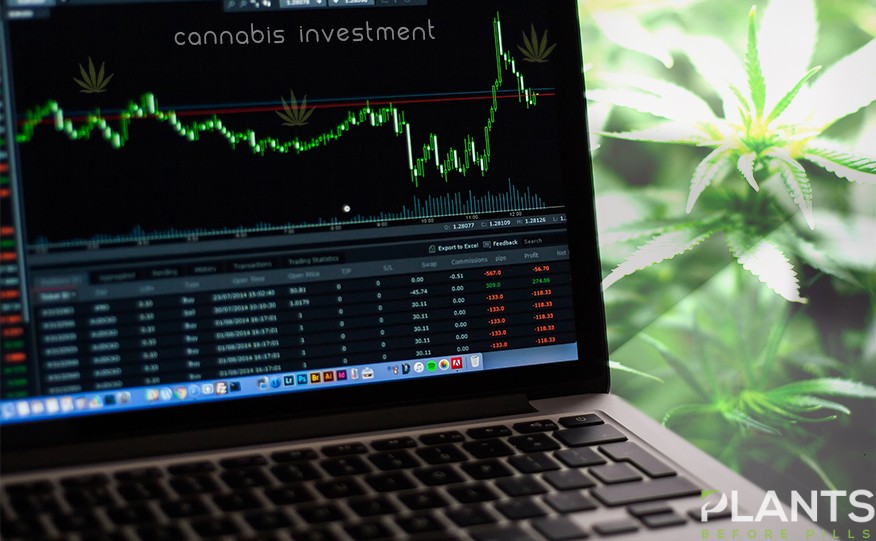 For many investors, the emergence of cannabis is a blessing. This "green gold" is fast becoming the hottest form of investment today, even surpassing the popularity of cryptocurrency. Many wealthy business leaders, celebrities, and investors have hopped on the medical marijuana investment bandwagon.
Welcome to the Green Gold Rush
And why not? Even market analysts are extremely bullish on the cannabis market. A recent study by Market Study Report, LLC showed the medical marijuana market is seen to skyrocket by a CAGR of 16.82% within 2019 and 2024. Another report, this time by ArcView Market Research and BDS Analytics, projected that the weed market is poised to reach $32-billion mark as early as 2022. No wonder investors are scrambling to take part in the meteoric rise of the cannabis industry.
Aside from buying marijuana stocks products from various IPOs and already established marijuana companies, entrepreneurs have devised multiple ways to draw investors in anticipation of the boom in this sector. With the recent launching of AdvisorShares Pure Cannabis ETF, there are now two cannabis-focused exchange-traded funds in the market today. Also, there are now apps like Stash that allow people to buy and trade marijuana shares for as little as $5. Programmers have even developed a cryptocurrency named Potcoin which is exclusive to weed investors.
Cannabis Investment  – Marijuana Stocks
Excited to invest in marijuana stocks? Not so fast, advised analysts. Even as many prominent and ordinary people are pouring their money on the wonder plant, experts caution investors, especially newbies, to take a more in-depth look at the stocks they are buying. Market experts have identified some steps that you should take note of if you want your cannabis investment to succeed.
1. Study the types of marijuana products
Cannabis products as classified under two broad categories: medical marijuana and recreational marijuana.
Medical marijuana currently is legal in 33 U.S. states as well as in many countries across the world. People who want to buy these products need to present a prescription from an authorised doctor or healthcare provider. Most doctors prescribe cannabis products such as CBD oil for anxiety, depression, chronic pain, and stress. Other states require buyers to show a Medical Marijuana Card.
On the other hand, recreational marijuana is only legal for adult use in nine U.S. states and the District of Columbia. Smokers of marijuana products prefer to experience the psychoactive attributes of THC.
2. Know the Different Types of Marijuana Stocks
Stocks are divided into three types:
Pot growers – These are companies that cultivate the crop, harvest it and distribute the end products to consumers.
Weed-focused biotechs – These are firms dedicated to developing medicine and other products from cannabinoids.
Suppliers of ancillary products and services – Some enterprises provide products and services to support marijuana growers
3. Know the Risks Involved
Even though the cannabis industry is proliferating, it does not mean it is already immune to huge losses. Like any investment, you need to prepare the risks, including:
Legal and political issues – Debates about the legal status of cannabis among U.S. politicians are still ongoing. And even as medical marijuana has been legalized in many states, pressures and decisions from the White House have an enormous impact on the weed industry.
Imbalances in supply and demand – Prices of marijuana stocks can change depending on the supply of the plant and the number of people who are willing to buy them. Developments within the U.S. and around the world can change the supply/demand balance. So as an aspiring investor, you should monitor the overall market.
The performance of the company – Generally, established companies with high market capitalization pose a lower risk than newcomers. But since the cannabis industry is relatively new, even the established ones can be threatened by start-ups. Hence, you need to constantly monitor the developments of the market or seek help from analysts and experts.
Given its media exposure and impressive growth, investing in marijuana can be a boon for your finances. But if you are not doing your homework, you might lose your hard-earned money in an instant. So, study the market intensively to get good returns.
CBD Gifts Perfect for Any Person in Your Life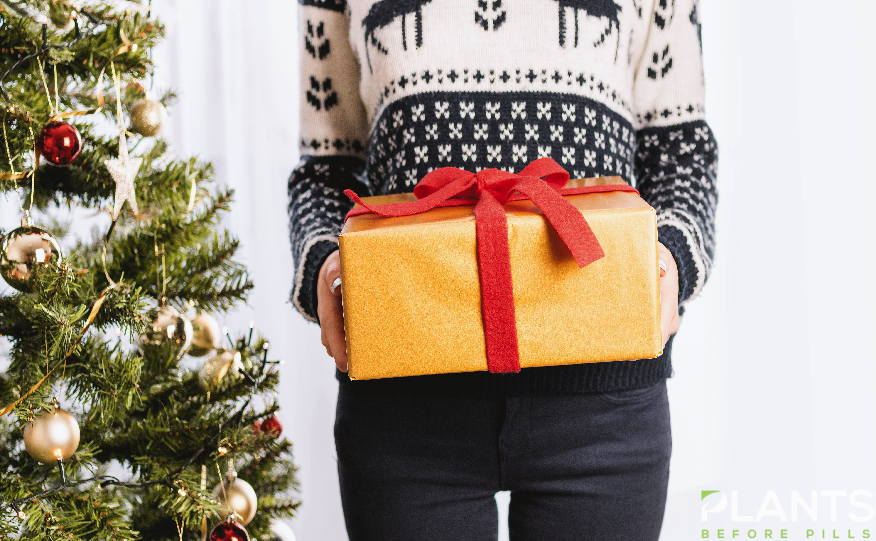 With the holidays just around the corner, getting your shopping dun just before the Christmas rush is essential. With the recent historic milestone for the marijuana and CBD oil industry, thanks to the legalization bill moving forward to the senate, CBD products are once again taking the spotlight. Because of the numerous cannabidiol items available on the market, shopping for just about everyone on your list becomes a little bit easier.
While gifting cannabis items to friends and loved ones is not exactly the norm, particularly for the more conservative individuals, taking this idea out for a spin might be a great idea. Apart from the numerous benefits associated with CBD oil, these also make for a fun and surprising treats everyone will surely love.
Packed with antioxidants, cannabidiol is known not only to manage and treat pain-related issues, but these also work well in other forms. From addressing anxiety to dealing with skin conditions, there's no surprise that there is a steady demand for these types of products.
Guide for Choosing the Best CBD Gifts
Still, can't choose what to give every person on our list? We have curated a special gift guide just for you.
For Your Boss – CBD Oil Coffee
You might see your boss coming in early and leaving the office late – and that's because he or she takes dedication and hard work to the next level. To keep them fired up and their energy levels high, why not give them the gift of coffee? With a little something on the side, these will help them work with an open mind and a much calmer disposition.
Flower Power Coffee co. already has cannabidiol-infused ground coffee ready to use as needed. Gifting this precious discovery to your boss will surely allow you to get in their good graces.
For Your Office Buddy – CBD Edibles
No matter how much you love your work, the office, and your colleagues, stress will always get the best of you. This can catch up on you and your officemates on a particularly long day or when your workload starts piling up and when you don't know where to start.
To show them that you care and that you understand their situation, adding in some gummies or other CBD oil edibles will work in your favor. Apart from easing their stress and lowering their anxiety levels, they'll appreciate having something to munch on in the middle of the day or during their shift. Choosing to go down the food route will also make cannabidiol consumption more subtle, especially since edibles can easily be disguised and blend in with normal food.
Kushly has some all-natural CBD gummies which contain 10 milligrams per piece. With its affordable rate, you might be tempted to give these edibles not just to your closest office buddy, but to your whole group as well.
For Your BFF – CannabidiolBitters Sampler Set
Who better to gift a cannabidiol bitters sampler set than your best friend forever, right? After all, with your shared love for all the finer things in life, what better way to celebrate the holidays than go all out?
A sampler set from Mountain Elixers will already fetch you five different cannabidiol-infused cocktail bitters. Whether you simply want to elevate your regular after-work drinking habit or experiment with something new, you and your BFF are guaranteed to find bitters that will pair well with just about any type of liquid. From tequila, whiskey, bourbon, tea, gin, or even sparkling water – these are sure to make get-togethers more exciting. Just think about all the sleepovers and dinners you'll have over these bitters.
For Your Skincare Enthusiast Friend – CBD Oil Serum
We all have that one friend whose skin is so flawless no matter the angle. If you have that one friend, chances are they're looking for new skincare products to help maintain their current skin condition. Since CBD oil is known for its soothing and anti-inflammatory properties, these will make for a valuable gift to add to their pile. These can easily treat the onset of pimples and bumps while keeping the skin soft and moisturized at all times.
One of the best CBD facial serums on the market today is the Hora Super Serum + CBD. Sold at Urban Outfitters, this line promises to protect and moisturize even the driest of skin types. Formulated with a blend of rosehip oil, argan oil, marine collagen, and vitamins A, B3, and C these will give your friend the supple skin she deserves. A limited edition skincare holiday ornament is also up for sale on their website and this already includes the serum and their famous overnight exfoliating mask.
For Your Partner – On-the-go Set
Your partner deserves to be pampered with every once in a while. But given his or her busy life and even crazier schedules, even a bit of relaxation can make them feel like they're not doing any work. If your significant other is anything like this, gifting them a set that they can take anywhere is perfect. Whether they're going to the gym or a work trip overseas, an on-the-go set made with cannabidiol is designed to calm their nerves.
For active partners who rarely have time for themselves, the Prima Activate & Gift Set is a godsend. Made with clean, natural, and organic ingredients, the formulations are also tested out by dermatologists ensuring only the highest quality. The gift set already includes soft gels, powder packets and elixirs designed for focus and wellbeing, and an advanced recovery rub for soothing their pains away.
For the Best Brother or Sister
Siblings have a special bond that no one else can take away. To show your love and appreciation for your pesky siblings, share a vaporizer that's designed to take the edge off. It will be just like sneaking away from your parents when you were kids.
The Immunity CBD Vaporizer from Wildflower comes with 500 milligrams of cannabidiol and contains less than .03% THC, meaning you won't get the high typically associated with marijuana. Instead, you can feel energized and refreshed after your session, especially with the vapors of eucalyptus, thyme, and myrrh combined with CBD oil. True to its name, you'll feel your immune and circulatory systems at their best.
For Your Darling Mother – Cannabidiol Wellness Set
If giving birth isn't hard enough, your darling mother also had to feed you, bathe you, kiss you good night, and everything else in between. To thank her for all the hard work she has given you in your life, why not give her a luxurious gift package right in her own home?
A cannabidiol wellness set called Cypress CBD Gift Set from Daughter of the Land might be a great stocking stuffer. These already include the brand's signature bath soak, balm, and bath and body oil. The plus side to using these products is that these are made from organic ingredients and are 100% fair trade.
This set makes for a thoughtful approach while still keeping your purchases eco-conscious.
For Your Dedicated Father – EVOO with CBD Oil
For the father who has discovered the joys of cooking and slaving away in the kitchen, giving away a luxe extra virgin olive oil laced with CBD oil is definitely the way to go. While your father may just be becoming a foodie, this EVOO formulation is guaranteed to enrich your meals with extra flavor.
Whether your father's a health buff who wants to drizzle their eggs and avocado toast with this creation or finishing meats with this oil, this olive oil can be used virtually any way they wish. This Plant People brand makes for a good option because these are non-GMO, gluten-free, pesticide-free, and vegan. A bonus is that cannabidiol's anti-inflammatory properties work well with this olive oil, giving you the best of both worlds.
For Your Grandparents – CBD Topical Ointment
Let's face it, your beloved grandparents are not getting any younger. Because of this, you might notice them hobbling down the stairs or even voicing out their concerns of joint pain. When you see them constantly wincing and even crying out in agony, it may be time to take matters into your own hands.
Many industry experts still believe that applying CBD topical ointments or lotions work best due to the instant relief it provides. Not only does it reduce inflammation, but it also addresses chronic pain by calming the nerves and 'numbing' the area.
Lord Jones is a popular brand in the industry and one of its most in-demand products today is its High CBD Formula Body Lotion. Dubbed as a "soothing, rich, luxurious lotion," this special formula ensures fast absorption and even faster action. Its cooling sensation also makes this a plus.
To Wrap it All Up
Gifting woes won't have to be a problem with this nifty guide. From showing your love to your partner to support for your friends, this list has got every person in your life covered just in time for the holiday season. Which of these would you like to have for yourself?
The Best End of the Year Activities with CBD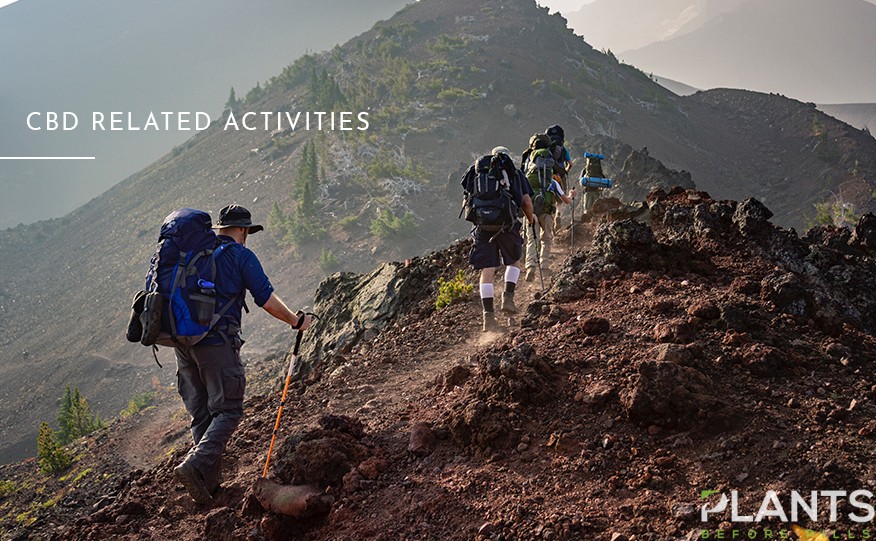 2020 is just around the corner and you only have a few more weeks left to get the most out of your 2019. Have you already thought of a plan to enjoy the remaining days of the year? Well, if you're a CBD enthusiast, you will never run out of fun and thrilling things to do and explore before the new year finally makes its landfall.
Whether you're a fan of edibles or finds delight in tinctures, expect that there comes a lengthy list of fun activities you can do with CBD products. Curious to know what these are? To help you exploit the remaining days of 2019, we have listed 4 of the most awesome and entertaining things you need to kick off your bucket list now.
Year-end Activities with Cannabis and CBD Products
Eyeing to go on a hike this season? That's great! However, aside from food, drinks, first-aid kit, and your weather-appropriate clothing, it's important to not forget adding CBD tinctures to your list of hiking necessities.
Since the compound comes as a natural pain-relieving solution, taking some dose of it as you go through miles of hiking will help bring relief to your weary body. Moreover, since CBD also comes as an effective anti-anxiety alternative, it can also help you combat the nauseous and uneasy feeling that comes as you step towards higher grounds.
Come up with your own CBD recipe
If you're the type who prefers to stay at home and enjoy indoor activities over outdoor ones, there's a huge possibility that you're going to enjoy some food experimentation time with CBD. Since we're already near the tip of the year, coming up with your own CBD recipe will help you unlock another achievement for 2019 and open new opportunities for 2020.
Whether you're the type who loves to indulge in some CBD desert madness or someone who prefers to feast on simple yet delicious CBD snacks, it is already high time to follow your whims and experiment with your own cravings.
To add even more sugar to your activity, try to call some of your friends and immerse yourself in a fun, thrilling, and productive food experiment with the help of cannabidiol.
Try out other CBD products
Remember that CBD balm you saw on social media? How about the CBD-infused cocktail you've missed to taste during one of your friend's party? As we all know, the weeks before the grand New Year's Eve appeal as the best time for experimentation and exploration; a chance for everyone to do the things they've missed to try during the whole year.
As 2020 approaches, it's best to explore other CBD products you still haven't tried yet before the year reaches its twilight. This wouldn't just help you satisfy your 2019 bucketlist, but it would also help you discover new products that are worthy to become part of your 2020.
Engage in a creative project with CBD
Although time is already running out for 2019, it will never be too late to turn your dream project into a reality. Whether you're a musician, a poet, or even a visual artist, there comes a broad variety of possible creative projects you can start and complete over the holidays.
Feeling the urge to write a song? You can kickstart your composition with a few bites of some CBD edibles. Wanting to write something worth reading? Take a flight with the Muse by taking a sip of your favourite CBD drinks. Eyeing to create an art piece as a memento of the current year? Extract your creative juices with the help of CBD oil. No matter what project you want to immerse yourself in, you will never run out of CBD products to enjoy while you're at it.
Conclusion
Are you ready to welcome 2020 with open arms and hopeful eyes? Before you do, it's best to not leave any regrets behind. Which among these activities do you want to accomplish this holiday? Call your friends, prepare the CBD, and be ready to complete your bucketlist before a new year comes to light.
Black Friday Buying Tips and Finding the Best Cannabis Deals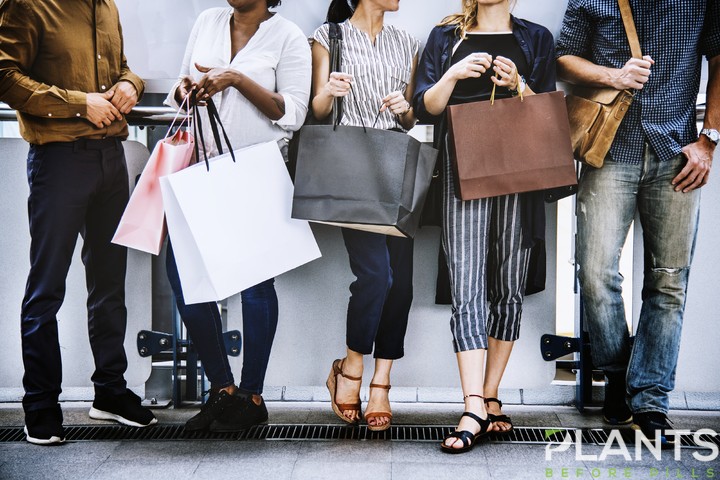 Black Friday is one of the busiest shopping days of the year, closing Thanksgiving with gift-giving tradition. The blackout sale is insane, and you can score the cheapest gadgets, home appliances, furniture, and all types of items. It is also the day when several dispensaries sell high-quality cannabis products like CBD oil, for lowest prices.
So far, there are lots of Black Friday deals on different cannabis online store. If you are running out on your strain supply and other cannabis-infused products, better check out these deals and plan your way through the biggest sale.
Shopping Guide for Black Friday
A few weeks before the Black Friday, you may be listing down the cannabis products you wish to buy for lower price. If you don't have time to visit a physical store or dispensary, you can always do online shopping and receive the package at your doorstep.
Before the big day, take in mind some tips that can be helpful in your shopping journey.
1. Take note of the sale information
Some sellers will start posting details on the Black Friday sale, with all the information you need. For example, the time when the sale would start, promotional codes, selected products, and others. As a consumer, being mindful of these things help to score discounted Cannabis oil, CBD tincture, and other products.
2. Beware of social media scams
Bad people will take advantage of the situation and post social media scams to lure people. The best thing to do is to ditch sketchy sites and pages, then head straight to reliable websites. This will save you from the troubles when you've entered card details to a suspicious page.
3. Enter valid code
List down valid promotional codes, if there is any. Sellers will be giving away codes with huge discounts up to 70% off. Make sure to double-check if you got the codes right, so it will work.
4. Don't skip reading product reviews
Still searching for cannabidiol products? It's still very early to look for the best products with awesome reviews. This is the best time to find the most-talked-about CBD oils, edibles, and vape, then verify by looking at product reviews.
5. Contact customer support
When in doubt, calling customer support is always a good idea. Contact the seller directly to find out about Black Friday deals, available items on sale, and other information.
Best Black Friday Deals to Watch Out For
This year is expected to be bigger with more cannabis brands selling new products. So far, here are the deals that you need to check:
On November 29 this year, you can enjoy 30% off on all orders with the promo code 'TBD.' 4 Corners Cannabis is participating in the nationwide blackout sale happening on Black Friday. Buy premium full-spectrum CBD oil drops, vape liquid, salve, CBD honey, pet tinctures, and more on the website.
Here is another brand that has 100% organically-grown hemp, selling full-spectrum CBD oil. Score 30% discount on all orders during the Black Friday. Use the promo code BLACK30 to get the discount. The sale will start on Nov. 22 until December 2, 2019.
Pet treats are on sale this Black Friday at Holispet. Get up to 35% off on all CBD products by using the code BLK35. CBD products include tinctures, oils, treats for stress and anxiety, and CBD capsules.
Stock up on your cannabidiol supply during the Black Friday as Diamond CBD gives away a 50% discount on selected products. Score discounted CBD products, from gummies, vitamins, facial creams, and oils. Even before the Black Friday sale starts, Diamond CBD already gave 25% discount on selected products.
Check out these deals and more during the Black Friday and enjoy discounted cannabis-infused products. Bookmark the websites today so it's easier to shop on November 29.