Why Athletes Are Swapping Out NSAIDs with CBD Oil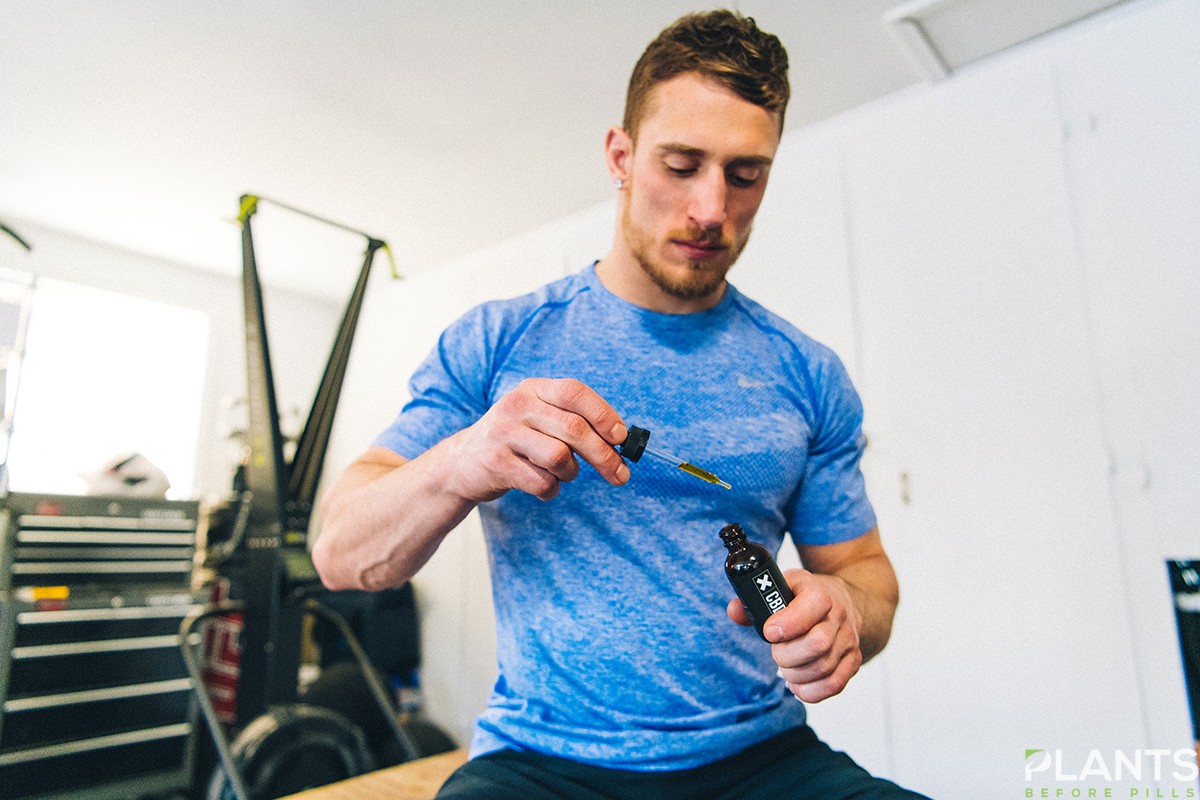 You wake up stiff, sore, and wondering how you're going to do it all over again today. You turn to your bedside bottle of ibuprofen, but know that you shouldn't take pain meds too many days in a row…or one day your liver won't be able to rebound so easily.
As an athlete, there's no way to avoid overtraining and injury. No matter how well you supplement with BCAAs and protein powders, the saying still holds true: no pain, no gain.
But that doesn't mean that you have to use over-the-counter drugs to cope with it.
There is a new player in the anti-inflammatory pain game: CBD oil. From pro athletes to weekend warriors, you can find countless stories of athletes using CBD instead of NSAIDs to deal with inflammatory pain.
No matter who you've talked to or what stories you've heard, you're likely still left with one, primary question: what does the science have to say? Will it help with pain, and if so, can it do so safely?
Read on to learn everything you need to know about why athletes are turning to CBD oil instead of anti-inflammatory drugs like NSAIDs, and whether you should do so, too.
What Is CBD Oil, Anyways?
First things first: let's dive in and unravel the mystery of what CBD oil actually is.
CBD, or cannabidiol, is a phytocannabinoid found in the Cannabis sativa plant. Cannabinoids are a kind of compound that impact human health, with researchers the world over digging in to see how humans may benefit from these unique compounds.
Does CBD Get You High?
You've no doubt heard of cannabis. Maybe you're someone who indulges in the occasional hit of weed to help with sleep or stress, or you use it to unwind and have a good time with friends. Or maybe you'd never touch the stuff…not so into mind-altering substances.
No matter which group you relate to, CBD oil might still be for you. Even though CBD comes from the cannabis plant, it's extracted from industrial hemp varieties of cannabis, rather than marijuana plants.
So, what does this mean for you?
Firstly, it's not going to get you high. It's THC (tetrahydrocannabinol), a cannabinoid found in high levels in marijuana plants, that is credited with marijuana's "high."
Secondly, it's legal under federal law to buy CBD oil products around the US. This is thanks to the recent passing of the 2018 Farm Bill which removed hemp-derived extracts, like CBD oil, from the list of class 1 substances.
CBD Oil is Extracted from Industrial Hemp
Every CBD product that you see in the store or online can trace its origins back to an industrial hemp plant. Industrial hemp plants are cannabis plants that contain less than 0.3% THC. When cannabis plants are low in THC, they tend to be high in CBD. This makes industrial hemp plants the ideal place to source CBD from.
In order to get CBD, hemp oil is typically extracted from the parts of the hemp plant that have the highest concentration of cannabinoids and other phytonutrients. This initial extract is known as full spectrum hemp oil, or FSHO.
FSHO is called "full spectrum" because it contains all of the naturally occurring phytonutrients found in the hemp plant. From there, some companies will have all of the THC removed so that there is a product that contains both CBD and other phytonutrients, but with 0% THC. This product is known as broad spectrum CBD oil.
There's one last type of CBD hemp oil called CBD isolate. These CBD oils are the product of isolating CBD from all of the other nutrients found in the plant, resulting in a nearly 100% CBD extract (before it's added to carrier oils, that is).
These three categories of CBD, FSHO, broad spectrum hemp oil, and CBD isolate are all varieties of CBD oil that are being used by some athletes to replace their NSAIDS.
Why Replace NSAIDs?
NSAIDs, or non-steroidal anti-inflammatory drugs, are the most commonly used category of drugs for pain relief. This includes chronic pain like arthritis to less severe pain, like delayed-onset muscle soreness, or DOMS.
If you've ever taken an aspirin product like Bayer or Excedrin, an ibuprofen product like Advil or Motrin, or a naproxen sodium product like Aleve, you've taken a NSAID. There's also a laundry list of prescription NSAID drugs that you can find here.
As the name implies, NSAIDs relieve pain through reducing inflammation in the body. While this type of drug is fairly effective at what it does, it doesn't do so without risks.
Not only are there dangers of an overdose, but for some, NSAID use can increase the risk of chronic health conditions like stroke, heart attack, and ulcers. They can also pose a danger to kidney health with chronic use.  
And the problem with NSAIDs is that most of us learn to use them as a crutch, so when we feel pain, we take them. This becomes a problem if you're in pain frequently, for example, if you're an athlete or develop any kind of chronic pain condition.
Is CBD Oil the Answer? Maybe: CBD Oil Reduces Inflammation
Probably one of the most promising effects of CBD is its ability to reduce inflammation. Animal studies and small human studies have found CBD to be helpful in management of chronic inflammatory conditions.
Animal studies have found CBD to exert powerful anti-inflammatory action. In fact, one study on arthritic rats found that topical application of CBD resulted in a reduction of pro-inflammatory biomarkers and pain-related behaviors.
As for human studies, no research has directly examined the effects of CBD on pain. However, there have been some small studies looking into CBD's impact on chronic inflammatory conditions.
In a small study on a solid-dosage, patented form of CBD by Robson, researchers examined the potential of CBD to help those with the inflammatory condition Crohn's disease and found an improvement in symptoms. Similar benefits were seen in a small group of patients with inflammatory and autoimmune diseases, with CBD use allowing for the reduction of steroid drug treatment.  
These studies demonstrate the potential of CBD treatment when it comes to a variety of painful inflammatory conditions in humans.
Does That Mean CBD Will Work for Exercise-Induced Pain?
Chances are, if scientists end up coming to the definitive conclusion that CBD oil can help with arthritis and inflammatory conditions like autoimmune diseases and Crohn's disease, it will also help with pain caused by strenuous training or physical injuries.
The reason? Inflammation itself causes pain. So whether you're injured, you've worked out, or you have a chronic inflammatory condition, the pain itself is caused by a similar process in your body. To combat the pain you must address the source: you want something that combats the inflammation.
When it comes to human studies on CBD and inflammation, we are in the very early stages. What this means is that there have been some published studies, but they consist of small sample sizes. In order to draw definitive conclusions we must wait it out and see what future human clinical trials find.
Final Thoughts
In spite of the research on CBD for pain being in its infancy, CBD demand is soaring. It has far exceeded what would typically be expected at this early stage of research. Why? The reason is simple: consumers are impressed with CBD.
People everywhere are talking about it. You'll find news stories about it helping kids with previously incurable seizures, retired pro football players using it for chronic traumatic encephalopathy, and athletes throwing out their NSAIDs and using CBD oil instead.=
If you want to try CBD for yourself, find a quality CBD oil tincture or CBD oil gel capsule and give it a try today. You might just find yourself jumping on the bandwagon and saying goodbye to your over-the-counter drugs. Or you might not, but there is only one way to find out.
Celebrating the Holidays with a Cannabis Christmas Calendar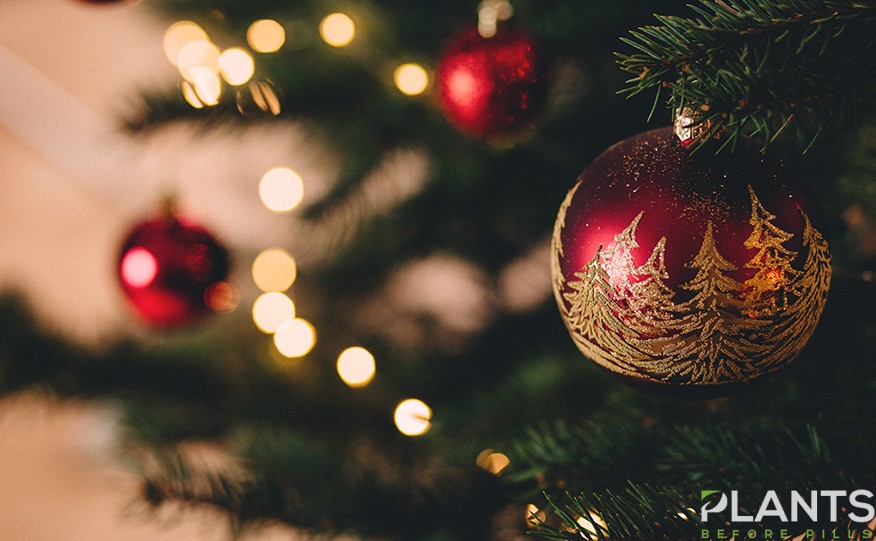 Those who celebrate Christmas are likely to be excited for this occasion as it is a festive time for people to get together. If you celebrate Christmas, you surely have your own traditions for the upcoming holiday. Whether you are into extravagant festivities or you are contented with an intimate get-together with friends and family on Christmas Eve, you might want to consider getting a cannabis advent calendar. Not familiar with them? Read on to find out more.
What is a Cannabis Christmas Advent Calendar?
Advent calendars cover the days leading up to Christmas, starting from December 1 to December 24. These have flaps on each day, which can contain an image related to the holiday, small treats or trinkets. A cannabis advent calendar follows the same concept, except that you can expect to get marijuana-infused items for each day.
MMJ patients and enthusiasts alike will definitely enjoy getting a small marijuana surprise for every day up to Christmas eve. If you are interested in having one for the upcoming celebrations, here are some cannabis items you can include.
Plain Ol' Flowers and Buds
Perhaps one of the most basic things you can stash into your calendar is a bunch of dried marijuana. You can also roll some joints or buy pre-rolled ones because what's better than waking up to find a spliff waiting for you every day? This can definitely complete the day of every marijuana lover.
To spice things up, you can even place different strains of cannabis for each day, giving you the chance to try out different varieties every day! There are 779 strains or probably more out there, so you will definitely find the experience of picking the best ones exciting.
CBD Products
If you are looking to give some cannabidiol-infused products a try, then this is a great opportunity for you. Think of items that you would want to check out. Perhaps you have been wanting to see if that cannabis shampoo can help your hair get that healthy glow. You might also be curious about the effects of CBD topicals for your skin.
Take this holiday season as a chance to try out these products. With the medicinal effects of the cannabinoid, you can get positive outcomes with these items, depending on different factors that can vary the effects of the cannabinoid on your body.
You can choose from a lot of different products such as topicals (creams, lotions), oils, pills and even vape pens.
Small Treats
Aside from the items mentioned above, you can also buy edibles. These are easy and fun to consume, especially if you have a sweet tooth. Many companies have released their own line of cannabis-infused candies, from chocolates to gummy bears.
Those who are into baking might want to make some treats themselves. If you are concerned about complicated recipes, worry not because these are definitely easy to make. You just need the usual ingredients for, say, brownies combined with decarboxylated cannabis buds. Just keep in mind that cannabinoids and terpenes can evaporate so, cooking using the right temperature is vital.
With marijuana-filled advent calendars, you can definitely make your December much more exciting. What's better is that these marijuana-filled calendars are also perfect as gifts. Just keep in mind that there are states that enforce strict rules against the plant, so make sure to verify if the receiver lives in a state in which such products are legal. Moreover, see to it that you keep these items out of the hands of minors as legal states only allow adults to handle such products.
What to Say to Your Family About Cannabis During Thanksgiving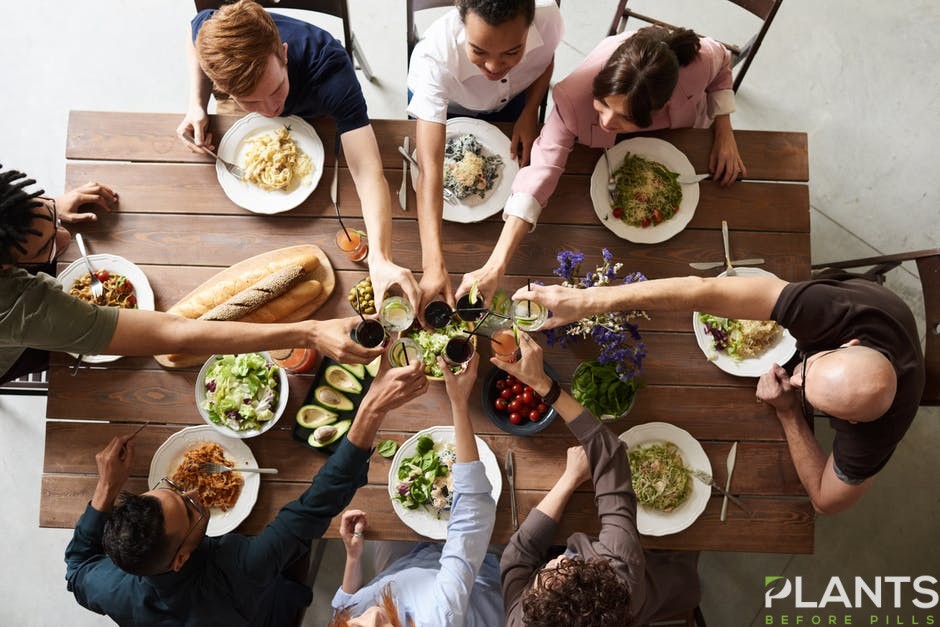 Thanksgiving is a time for gathering and spending time with friends and loved ones. During this national holiday, people all over the globe fly and travel home in order to spend much-needed quality time with their families. While the celebration is a time for reconnecting and catching up, there are just some nosy relatives who can't help but create more drama and awkwardness for the whole group.
While Thanksgiving poses itself as a warm and cozy gathering with love, the reality is that this event can be stressful to many. If you are already privy to the benefits of using cannabis products, you may be thinking of using it during your get together to help relieve some anxiety. The thing is, not everyone of your relatives and family members will understand the appeal of using these, much more smoking and vaping these products.
Since you are all spending the day with one another, Thanksgiving might be a good time as any to talk about cannabis with your family.
Start with the Facts About Cannabis
Crackdown on marijuana use started with the war on drugs. Although statistics say the fight against injustices and unfair practices are still far from over, starting from this point allows you to establish context with your family.
To provide an objective stance, make sure to start with the facts and build your case from there. Many boomers and older generations have negative notions and misconceptions on cannabis during their time. That said, ask them what their thoughts are and where these came from. Then, dispute their claims and ease them towards the benefits of cannabis and CBD oil products by providing data obtained from reputable sources.
Relate with Their Struggles
If your aunt Becky or your grandmother has been struggling from joint pain as they grow older, you can connect your discussion with their struggles. After all apart, besides treating chronic pain, cannabis and CBD oil has been proven effective in addressing conditions such as anxiety, depression, insomnia, and many more. By trying to contextualize the benefits and its potential in treating their case, you might just be able to strike close to home.
Though recreational cannabis use remains big until today, the great is that the use of this miracle worker isn't limited to everything fun. There are many health benefits these can provide if only one knows where to look.
End Thanksgiving Dinner on a Lighter Note and Touch on CBD Products
Above all, keep your cool. Since we're all about education and enlightenment these days instead of simply attacking and shaming, the best course of action is taking the high road. By being 'chill' about your stance and presenting your views in a calm demeanor, you are actually establishing your credibility on the subject.
The difference between generations and the actual societal context may factor in the differences of your perspectives. Know that while you are on the right about cannabis, it may take some time for older generations and relatives to warm up to the idea.
Don't push your stance and instead, end on a lighter note. You might even want to talk about CBD recipes and the possibility of incorporating these dishes into your next Thanksgiving or gathering. Better yet, why not volunteer to host the next Thanksgiving and serve them with CBD-infused dishes? A turkey basted with some CBD oil or cannabutter will surely elevate your dining experience.
This Thanksgiving, be grateful for the opportunity to discuss and educate about the wonders of cannabis and the corresponding cannabidiol products available on the market today. By taking these small steps and approaching the subject with caution, you can start by creating and effecting change in your family one step at a time.
Best Cannabis Recipes To Serve This Thanksgiving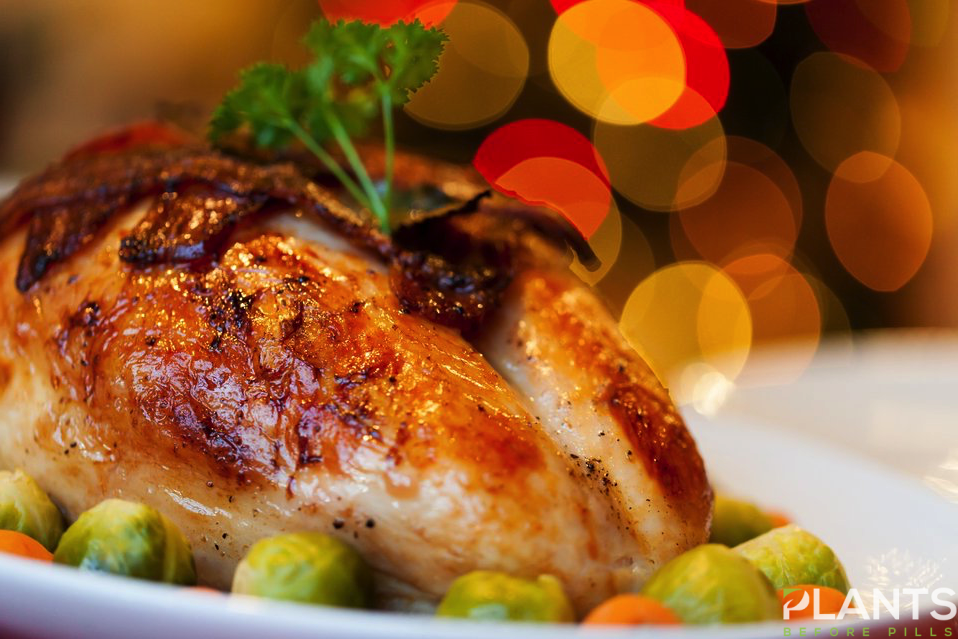 Make Thanksgiving extra special this year by serving the most delightful dishes infused with CBD oil. The added ingredient will enhance meals, making the food experience a bliss. Because cannabis heightens the sensory receptors, everything tastes better with a hint of umami.
If you worry about the side effects, note that with an adequate amount of cannabidiol oil, everything will turn out great. You can serve Turkey with CBD oil for added buttery taste minus the greasiness. Desserts can also have this exciting ingredient for sweet and flavorful cakes, cupcakes, or chocolates.
Key Cannabis Ingredients
Aside from the cannabis oil, you also need cannabutter for making desserts and adding texture and flavor to the turkey. Cannabutter can be homemade, and some dispensaries have this specialty butter. Its only difference with the normal butter is that added cannabis oil.
For homemade cannabutter recipe, you can mix 1 cup of butter with 1 cup of ground, decarboxylated cannabis, about 10 grams. Slow cook the mixture for two to three hours then cool off before using.
Tips For Cooking on Thanksgiving With CBD Oil
Dosing is a crucial factor when cooking with cannabidiol oil. Applying a few drops into the recipe is already enough. Overdosing can only happen if you will put more oil into the recipe. Remember, if you plan to put CBD to entrée, appetizers, and desserts, you need to balance out the dosing to avoid side effects like lightheadedness, dry mouth, and change in appetite.
The best thing to do is to take it easy on the oil, distribute it to other meals and you are good to go. Additionally, you need to find a good CBD product supplier to get the desired results.
Herb-Roasted Turkey Infused With Cannabis
The main entrée of the day is none other than Turkey. Make sure to buy a huge one to serve more batches during Thanksgiving.
Ingredients
1 whole turkey
1 tablespoon chopped rosemary, thyme, sage
1 tablespoon cannabutter
2 large onions cut into wedges
4 large carrots, halved crosswise
2 stalks celery, halved crosswise
1 pinch of Kosher salt and freshly ground pepper
Directions
1. Preheat oven and mix together cannabutter, chopped herbs, season with salt, and pepper in a small bowl.
2. Prepare and stuff the turkey. Fill in the neck cavity but avoid overstuffing. Tie two legs using cotton kitchen twine then bend wings underneath the bird. Position the turkey breast side down.
3. Rub cannabutter mixture into the skin and the rack before generously seasoning the turkey with salt and pepper. Roast for one hour then baste every 30 minutes.
4. Transfer turkey into the serving platter then let it cool for ten minutes.
5. Serve with gravy.
Cannabis Lobster Mac 'n Cheese
Instead of mashed potato, you can serve the turkey with mac 'n cheese on the side. This recipe is easy to make and you only need a fresh lobster to make it special.
Ingredients
1 pound elbow macaroni
1-quart milk
1 ½ pounds cooked lobster meat
1 tablespoon CBD oil
12 ounces grated cheese
1 cup fresh white bread crumbs
Kosher salt, pepper to taste
Directions
1. Preheat the oven to 375 degrees F.
2. Bring macaroni to boil then add half a teaspoon CBD oil. Drain well after five to eight minutes, until cooked.
3. Heat the milk then add remaining CBD oil, flour. Mix until it thickened.
4. Off the heat, add the cheddar cheese, pinch of salt, pepper then stir well.
5. Add the cooked macaroni and lobster. Stir evenly and place in gratin dishes.
6. Melt butter and cheese with bread crumbs then bake for 35 minutes.
7. Cool then serve.
CBD Chocolate Pistachio Bar
To cap off the lunch or dinner, serve a chocolate bar embedded with pistachio nuts. It is a quick bite and definitely delicious with a drizzle of salt.
Ingredients
1 cup hemp chocolates with coconut oil
½ cup butter
2 tablespoons coconut flour
2 tablespoons cocoa powder
4 tablespoons pistachio nuts, chopped
Directions
1. Mix CBD oil and butter in a low heat pan then set aside.
2. Whisk in coconut flour and cocoa powder. Freeze for 10 minutes.
3. Pour the mixture into a baking dish and top with pistachio bits. Place back into the freezer for about 20 minutes.
4. Break apart and serve with vanilla ice cream.
Celebrating Thanksgiving doesn't need to be bland and dull because you can always serve new recipes for everyone. This year, surprise family and friends with these tasty meals.