Why Athletes Are Swapping Out NSAIDs with CBD Oil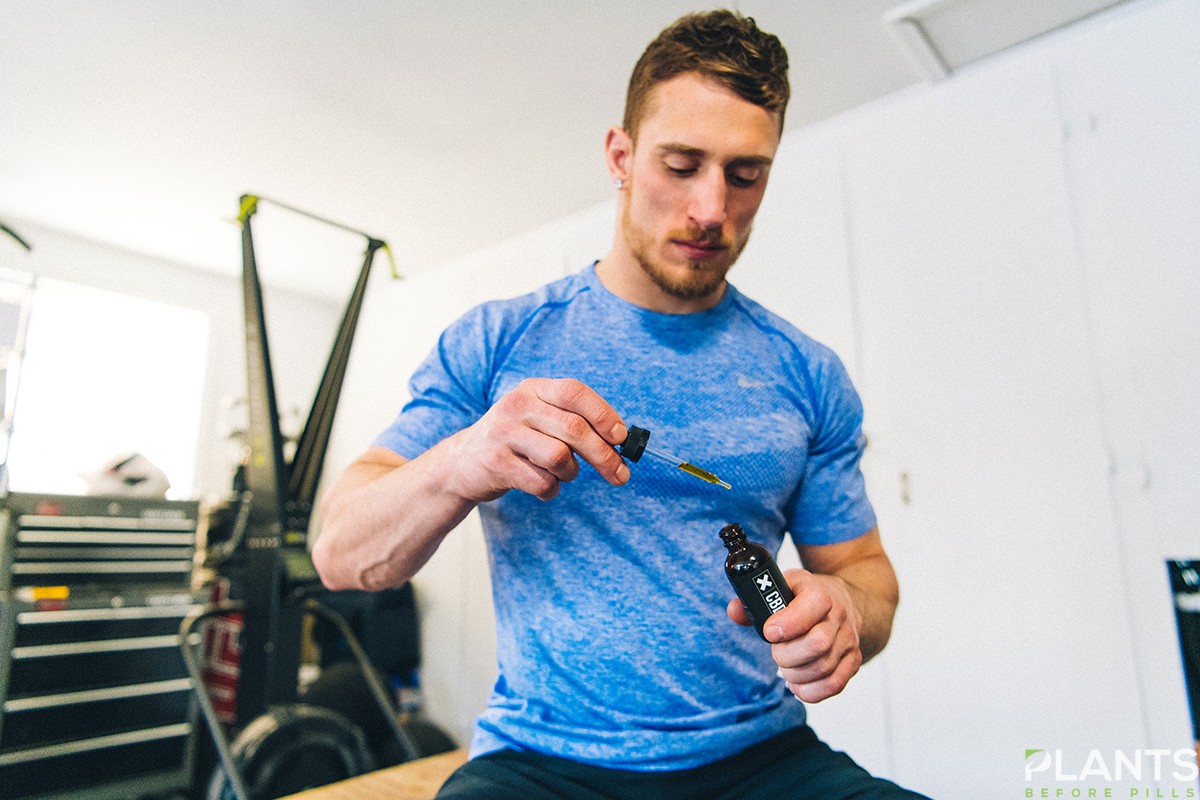 You wake up stiff, sore, and wondering how you're going to do it all over again today. You turn to your bedside bottle of ibuprofen, but know that you shouldn't take pain meds too many days in a row…or one day your liver won't be able to rebound so easily.
As an athlete, there's no way to avoid overtraining and injury. No matter how well you supplement with BCAAs and protein powders, the saying still holds true: no pain, no gain.
But that doesn't mean that you have to use over-the-counter drugs to cope with it.
There is a new player in the anti-inflammatory pain game: CBD oil. From pro athletes to weekend warriors, you can find countless stories of athletes using CBD instead of NSAIDs to deal with inflammatory pain.
No matter who you've talked to or what stories you've heard, you're likely still left with one, primary question: what does the science have to say? Will it help with pain, and if so, can it do so safely?
Read on to learn everything you need to know about why athletes are turning to CBD oil instead of anti-inflammatory drugs like NSAIDs, and whether you should do so, too.
What Is CBD Oil, Anyways?
First things first: let's dive in and unravel the mystery of what CBD oil actually is.
CBD, or cannabidiol, is a phytocannabinoid found in the Cannabis sativa plant. Cannabinoids are a kind of compound that impact human health, with researchers the world over digging in to see how humans may benefit from these unique compounds.
Does CBD Get You High?
You've no doubt heard of cannabis. Maybe you're someone who indulges in the occasional hit of weed to help with sleep or stress, or you use it to unwind and have a good time with friends. Or maybe you'd never touch the stuff…not so into mind-altering substances.
No matter which group you relate to, CBD oil might still be for you. Even though CBD comes from the cannabis plant, it's extracted from industrial hemp varieties of cannabis, rather than marijuana plants.
So, what does this mean for you?
Firstly, it's not going to get you high. It's THC (tetrahydrocannabinol), a cannabinoid found in high levels in marijuana plants, that is credited with marijuana's "high."
Secondly, it's legal under federal law to buy CBD oil products around the US. This is thanks to the recent passing of the 2018 Farm Bill which removed hemp-derived extracts, like CBD oil, from the list of class 1 substances.
CBD Oil is Extracted from Industrial Hemp
Every CBD product that you see in the store or online can trace its origins back to an industrial hemp plant. Industrial hemp plants are cannabis plants that contain less than 0.3% THC. When cannabis plants are low in THC, they tend to be high in CBD. This makes industrial hemp plants the ideal place to source CBD from.
In order to get CBD, hemp oil is typically extracted from the parts of the hemp plant that have the highest concentration of cannabinoids and other phytonutrients. This initial extract is known as full spectrum hemp oil, or FSHO.
FSHO is called "full spectrum" because it contains all of the naturally occurring phytonutrients found in the hemp plant. From there, some companies will have all of the THC removed so that there is a product that contains both CBD and other phytonutrients, but with 0% THC. This product is known as broad spectrum CBD oil.
There's one last type of CBD hemp oil called CBD isolate. These CBD oils are the product of isolating CBD from all of the other nutrients found in the plant, resulting in a nearly 100% CBD extract (before it's added to carrier oils, that is).
These three categories of CBD, FSHO, broad spectrum hemp oil, and CBD isolate are all varieties of CBD oil that are being used by some athletes to replace their NSAIDS.
Why Replace NSAIDs?
NSAIDs, or non-steroidal anti-inflammatory drugs, are the most commonly used category of drugs for pain relief. This includes chronic pain like arthritis to less severe pain, like delayed-onset muscle soreness, or DOMS.
If you've ever taken an aspirin product like Bayer or Excedrin, an ibuprofen product like Advil or Motrin, or a naproxen sodium product like Aleve, you've taken a NSAID. There's also a laundry list of prescription NSAID drugs that you can find here.
As the name implies, NSAIDs relieve pain through reducing inflammation in the body. While this type of drug is fairly effective at what it does, it doesn't do so without risks.
Not only are there dangers of an overdose, but for some, NSAID use can increase the risk of chronic health conditions like stroke, heart attack, and ulcers. They can also pose a danger to kidney health with chronic use.  
And the problem with NSAIDs is that most of us learn to use them as a crutch, so when we feel pain, we take them. This becomes a problem if you're in pain frequently, for example, if you're an athlete or develop any kind of chronic pain condition.
Is CBD Oil the Answer? Maybe: CBD Oil Reduces Inflammation
Probably one of the most promising effects of CBD is its ability to reduce inflammation. Animal studies and small human studies have found CBD to be helpful in management of chronic inflammatory conditions.
Animal studies have found CBD to exert powerful anti-inflammatory action. In fact, one study on arthritic rats found that topical application of CBD resulted in a reduction of pro-inflammatory biomarkers and pain-related behaviors.
As for human studies, no research has directly examined the effects of CBD on pain. However, there have been some small studies looking into CBD's impact on chronic inflammatory conditions.
In a small study on a solid-dosage, patented form of CBD by Robson, researchers examined the potential of CBD to help those with the inflammatory condition Crohn's disease and found an improvement in symptoms. Similar benefits were seen in a small group of patients with inflammatory and autoimmune diseases, with CBD use allowing for the reduction of steroid drug treatment.  
These studies demonstrate the potential of CBD treatment when it comes to a variety of painful inflammatory conditions in humans.
Does That Mean CBD Will Work for Exercise-Induced Pain?
Chances are, if scientists end up coming to the definitive conclusion that CBD oil can help with arthritis and inflammatory conditions like autoimmune diseases and Crohn's disease, it will also help with pain caused by strenuous training or physical injuries.
The reason? Inflammation itself causes pain. So whether you're injured, you've worked out, or you have a chronic inflammatory condition, the pain itself is caused by a similar process in your body. To combat the pain you must address the source: you want something that combats the inflammation.
When it comes to human studies on CBD and inflammation, we are in the very early stages. What this means is that there have been some published studies, but they consist of small sample sizes. In order to draw definitive conclusions we must wait it out and see what future human clinical trials find.
Final Thoughts
In spite of the research on CBD for pain being in its infancy, CBD demand is soaring. It has far exceeded what would typically be expected at this early stage of research. Why? The reason is simple: consumers are impressed with CBD.
People everywhere are talking about it. You'll find news stories about it helping kids with previously incurable seizures, retired pro football players using it for chronic traumatic encephalopathy, and athletes throwing out their NSAIDs and using CBD oil instead.=
If you want to try CBD for yourself, find a quality CBD oil tincture or CBD oil gel capsule and give it a try today. You might just find yourself jumping on the bandwagon and saying goodbye to your over-the-counter drugs. Or you might not, but there is only one way to find out.
The LGBTQ Community in the Growing Cannabis Industry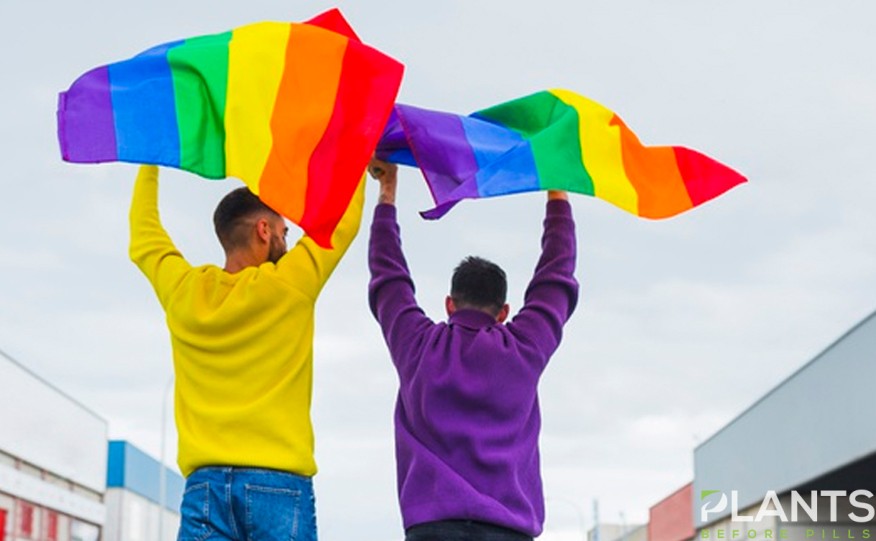 There is no denying that the LGBTQ and marijuana communities have some form of connection. In fact, the two have strongly significant relations.
The best way to start tackling the contributions of the LGBTQ and marijuana communities is by introducing Dennis Peron. A member of the LGBTQ himself, Peron is known as one of the first advocates of medical marijuana legalization in the United States. He started pushing for legalization as his partner died of AIDS.
With Propositions P and 215, two ballot initiatives that advocated for medical legalization, MMJ was made accessible in California in 1996. He also established the San Francisco Cannabis Buyers Club, which is the first public dispensary in the country.
He also worked with LGBTQ hero Harvey Milk to stop San Francisco from arresting and prosecuting individuals who are found growing, distributing and possessing marijuana.
LGBTQ Cannabis Entrepreneurs
With such intertwined histories, the two communities remain to be related until today. In fact, some LGBTQ members are making contributions to the marijuana sector today by way of entrepreneurship. Check out these LGBTQ cannabis entrepreneurs.
Adult film star and transman Buck Angel decided to enter the legal cannabis market with Pride Wellness, a dispensary that sells marijuana products with the LGBTQ community in mind. The dispensary became an avenue for Angel to talk about their stories and to educate people about the plant. It also has a delivery service that operates in Los Angeles.
Growing up lesbian, Angel found comfort in the company of gay men. He felt accepted and at home with them, which no doubt influenced his decision to help the LGBTQ community in the best way he can. He decided to venture into the industry especially after seeing his friends suffer from AIDS symptoms.
This delivery division employs people from marginalized groups. The service has drivers who are queer and people of color. Aside from Pride Wellness, Angel works with brands such as Quim Rock with the same goals in mind.
Renee Gagnon is a transwoman and founder of HollyWeed, a Canada-based marijuana dispensary. Before establishing HollyWeed, she founded Thunderbird Biomedical (called Emerald Health Therapeutics later on), which is one of the four companies that participated in Canada's medical cannabis research and development initiative.
However, there were concerns at Emerald regarding her transition affecting the desirability of the company in the eyes of potential investors. Because of this, she stepped down from her position and chose to mentor female entrepreneurs in the sector. She went on to establish HollyWeed.
Queer entrepreneur Jamie McCormick is also thriving in the marijuana sector. Also known as Flower Daddy, McCormick works as a florist and event planner who gives his events a twist. He incorporates cannabis in his work, from placing the plant in his flower arrangements to arranging a wedding complete with a marijuana bar which offered a rolling area, infused edibles, chocolate fountain, and a CBD station.
Through his work, he aims to break down stereotypes regarding enthusiasts. In fact, some of his clients even replace the traditional first toast to a more theme-appropriate first toke. His events remain elegant but more spontaneous, thanks to the plant.
To expand his business, he worked to establish his very own retail florist shop in LA.
Lastly, cannabis chef and lesbian woman of color Zairilla Bacon is making waves in the industry. As a queer woman of color, Bacon has experienced discrimination when finding clients for her cooking business. In fact, one client who was highly impressed by her reputation turned her down because of her identity.
However, she finds the landscape much easier to navigate today, especially with the public becoming more open-minded. Bacon now cooks for popular celebrities such as Mike Tyson, 2 Chainz and Tommy Chong. She also sees to it that her fellow people of color and members of the community get the help they need.
Ways to Support the Marijuana Industry
Knowing how the LGBTQ community has contributed to the emergence of the marijuana legalization we know today is pretty enlightening. If you are looking for ways to show your support to the cannabis community, here are the best ways that you can do so:
Only Buy from Legit Dispensaries
One of the main things that shed a negative light on the plant is underground selling. Black market product only paints the plant as an illicit substance, even when we now have legal stores which you can buy from. So, it is important to make it a point that you buy your supply only from legitimate retailers. This way, you can guarantee that the product complies with safety and health regulations, while also supporting the legal marijuana industry.
In connection with this, buying from legitimate dispensaries contribute to the strengthening of the market. Remember, investors seek to make money when they invest in any kind of market. By purchasing from legal retailers, you are showing investors that the industry is a viable and profitable investment. This can make the industry flourish even more in the future.
Aside from black market products, another source of the negative reputation of the plant is irresponsible to use. While marijuana has a whole lot of benefits, it can react negatively with other substances such as alcohol and illicit drugs such as LSD, heroin, and cocaine.
According to studies, mixing alcohol and THC will intensify the hallucinatory effect of the plant. This is because the liver prioritizes the metabolization of alcohol, leading to the accumulation of THC before it can be processed. The increased effect can cause impaired judgment which can then lead to dangerous situations. Other potential effects include dehydration, issues with vomiting and increased side effects.
For your safety and those of other people around you, make sure that you consume the plant responsibly. This can help not only in reducing unfortunate incidents but also in building the reputation of cannabis is a beneficial plant.
Seek Out Passionate Establishments
If you advocate for anything, you only seek out sources that also support your causes. For example, environment-advocates only patronize companies that take steps to become environment-friendly. The same goes for advocates of animal welfare, education and equality.
So, if you are looking for a place that will replenish your cannabis supply, you might want to look for a passionate dispensary. Of course, most of these establishments are passionate about the plant, so that is definitely a plus. However, it is no secret that some can take advantage of its popularity just to make money without recognizing the roots of the plant. This is why it is important to look for companies that truly adore marijuana including its benefits and history.
Advocate for Legalization
What better way to show your support for the industry than to advocate for its legalization? After all, we now have access to medical and recreational marijuana because of the people who fought for its legalization. Unfortunately, years and years of prejudice against the plant has been inculcated in the public's consciousness.
This is why it is all the more important to show your support for cannabis. There are many ways you can advocate for the plant. Simply recommending CBD oil and other cannabis-infused products to your friends and family can be a huge help. Moreover, voting for legalization is instrumental. After all, some states have legalized the plant through ballot initiatives.
While you may understand the benefits of this plant, there is no doubt that many individuals have misconceptions regarding cannabis. The best way to address such myths is to dispel them. So, why not educate your friend about the medical uses of cannabis?
Even for recreational purposes, the plant is proven to be useful. You can also inform them of the benefits of CBD even to everyday life. Who knows, you might end up turning them into advocates, increasing the number of individuals supporting the plant! Moreover, you will surely change their life simply by introducing them to its wonders.
In supporting the marijuana community, another important thing you should remember is that many enthusiasts are known to be peace-loving and very chill individuals. In fact, the hippie counterculture in the 1960s is known for its slogan, "Make Love Not War." The Psychedelic 60s and 70s is teeming with calls for peace, love, freedom, and equality.
With these values closely linked to the cannabis community, it is important that we uphold such values, especially in light of the connection between the two communities.
Just like Taylor Swift sang, "Shade never made anybody less gay," or in this case, it never made anybody less enthusiastic about cannabis. In fact, the years of marijuana prohibition only resulted in a stronger push toward legalization.
With the successful businesses and contributions of the LGBTQ community to the cannabis industry, marijuana enthusiasts certainly have an ally in these people. Likewise, the cannabis industry is opening up to queer individuals showing how intertwined the two communities are.
How Does CBD Oil Help in Strength Training? [A Quick Guide]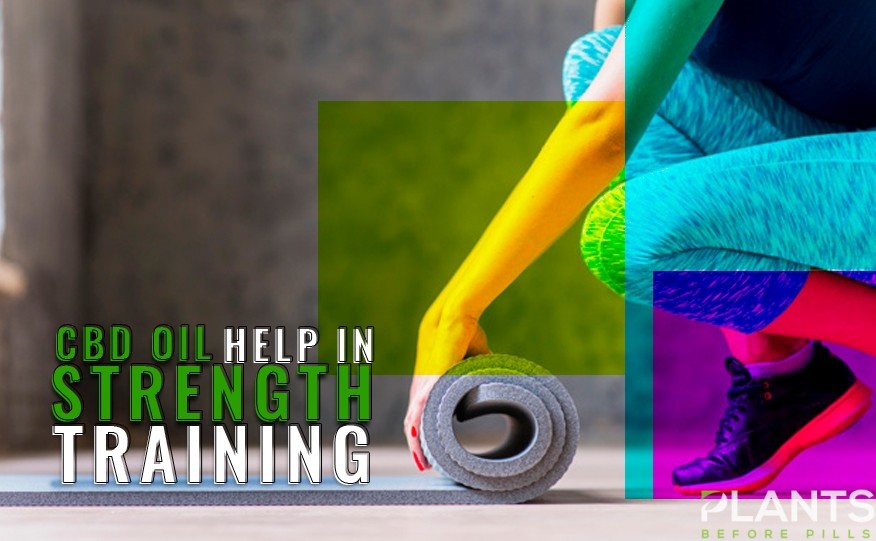 In just a matter of years, CBD oil has become one of the hottest medical products. Researchers have been studying this cannabis-derived compound and found out astounding results from it. Its medicinal properties range from providing pain relief to slowing down the progress of Alzheimer's disease and heart disease. But this compound is not only for therapeutic purposes; it is also helpful as a supplement for your fitness regimen. Find out how this miracle compound can assist in your muscle-building activities.
Muscle Power
Fitness workouts are not complete without strength-building exercises. While aerobic exercises can improve blood circulation, they are usually not enough to give your tone your body and make it fit and healthy. Another part of any fitness routine is engaging in muscle-building activities.
Researchers found that building muscles can provide many health benefits, such as:
Helps you lose weight – Aside from burning fats and calories, strength training can also develop muscle tissues that extend the calorie-burning process. Muscle tissue torches up to 15 times more calories every day than does fat tissue, even when you're not doing anything!
Promotes mental health – Your mind and emotions also benefit from lifting weights. Apart from running and other aerobic exercises, psychologists and psychiatrists now recommend muscle-building activities for boosting your mental health such as helping ease the symptoms of depression and anxiety. Having a leaner body can also make you feel energized and more confident about yourself.
Helps fight free radicals – Research shows regularly lifting weights can result in lesser damage to their body from free radicals. These damaging cells can cause cancer, cardiovascular diseases, neurological ailments like Alzheimer's disease, cataracts, and other health conditions.
Gives you a healthy heart – A body with denser muscles can perform better even with less oxygen. By having a leaner and muscular shape, your heart doesn't have to pump hard when you're carrying out strenuous physical activities. What's more, strong muscles are good for lowering blood pressure.
Improves your looks – As your blood circulation increases while building muscles in the gym, you can have a more chiseled and presentable body. Through regular sessions at the gym, you can have lesser unwanted fat and cellulite, particularly at the most prominent parts of your body.
Protects your joints – Your joints need assistance when doing physical activities. Strength training aims to build more muscle power that will put less strain on joints and connective tissue. With well-built muscles, your joints will not suffer too much pressure from lifting heavy objects.
Boosts your energy – Being sedentary is dangerous to your health. To have toned muscles, you need to move your body and be active. You can't get toned muscles from popping a pill, maintaining a healthy diet, or taking supplements.
CBD for Building Muscles
But while taking medication cannot give you stronger muscles, it can help you during the process of strengthening them. One potent supplement that has received attention from health specialists is CBD.
As a compound extracted from the cannabis Sativa plant, cannabidiol is packed with the medicinal properties of the plant but without its mood-altering effects. Because of its unique ability to interact with the body's endocannabinoid system (ECS), it offers a wide variety of benefits in strength building. One crucial role of ECS is to maintain the internal balance or homeostasis in the body. It is also is responsible for various bodily processes such as appetite, pain management, mood, and memory.
CBD binds to ECS receptors found in your brain, nerves, muscles, and some vital organs. The compound tends to regulate and normalize these receptors in these body parts.
Benefits of Using CBD Oil in Strength Training
With this amazing ability, pure CBD oil and other cannabidiol-infused products can do wonders in your strength-building activities, such as:
Speeding up your metabolism
As mentioned earlier, beefing up your muscles will help you lose weight by boosting your metabolism. CBD oil can make the stored fat in your body more readily burned for fuel during your workout. This process speeds up your metabolism and helps you reduce the energy you need to both produce and maintain healthy muscles.
Lifting heavy weights while building muscle requires strong and healthy bones. To have denser bones, especially if you're in your advanced age, you can use CBD as an excellent supplement. Carrying out tedious work like lifting barbells can lead to injuries and aggravate osteoporosis. Using the substance can help some people with bone problems and diseases to make their bones sturdier for strength building.
Help treat health conditions that prevent muscle gain
Some health issues prevent people from building muscles through resistance and strength training. Conditions such as arthritis, muscle atrophy, and muscle spasms are just some of the health issues that can hamper your muscle-building activities. Another is sarcopenia, a condition wherein muscle tissue loses that naturally takes place as you age. Taking CBD could help you treat these conditions so that you can push your body to build muscles by minimizing the symptoms of these diseases.
Building strong muscles is not limited to the amount of effort or diet. Your hormones also play a crucial role in gaining or retaining muscle mass. Most fitness experts prescribe testosterone and growth hormone supplements to assist in your workouts. While these treatment options are highly beneficial, they can have adverse side effects that may include muscle, nerve and joint pain, aggression, and high cholesterol. CBD is a safer natural alternative to these treatment methods.
CBD is known in the medical world to ease inflammation, soothe muscle spasms, manage pain, and reduce anxiety. These qualities make this substance a good supplement for ardent exercisers, especially after a tedious workout. Many studies show that CBD oil is one of the best anti-inflammatory supplements today as it helps heal the torn muscles faster than traditional products.
This substance can also help you get quality sleep, which is the best activity for muscle recovery. When sleeping, the body produces melatonin, a hormone that puts you to relax and facilitates muscle recovery. Having great bedtime every night can help relieve aching and swollen muscles.
CBD also gives your body the ability to recharge after an energetic workout. Many professionals even say CBD oil is more potent than nutrition-packed post-workout meals when it comes to boosting muscle recovery after rigorous training.
Who Will Benefit from CBD for Strength Training?
You can use CBD whether you want to tone your muscles or you need assistance for building your strength training endeavors.
If you're already engaged in high-intensity workouts and strength-building activities, taking cannabidiol would help reduce cortisol levels in the blood. More popularly known as the stress hormone, too much cortisol in the blood can lead to accumulation of fat. By controlling the release of the hormone, CBD oil can prevent fat deposits while promoting better muscle tissue growth. Less cortisol release also means a more restful sleep, which is perfect for nocturnal muscle growth.
Taking cannabidiol is more helpful for those who need a supplement for particular health concerns like the elderly and those recovering from injuries. If you're one of them, consuming cannabidiol products will provide you relief from chronic pain, muscle inflammation, and fatigue.
Ways to Consume Cannabidiol
While you can choose from various ways of taking your daily prescribed dosage of cannabidiol, experts recommend the ideal method for your specific need. Using CBD oils, tinctures, edibles, and capsules may be the best application methods if you've only started using CBD oil. Both are discreet, and their effect will last for a few hours, often long enough to last throughout your workout.
Inhaling CBD vape oil may not best for first-time users. While vaping the substance is generally safe, some brands contain additives that could adversely impact your health. So, you should check the ratings and reviews of the product and its manufacturer before purchasing any cannabis-based product.
Overall choosing which CBD product to consume depends on your personal preference.
When it comes to the ideal dosage, you should always follow the recommendation on your CBD product. If you're still unsure where to start, a good rule of thumb to find out your ideal dosage is to take 1–6 mg of CBD for every 10 pounds of body weight.
One website has set the serving standard of 25mg cannabidiol taken twice daily. If the dosage is not enough, you can increase your dosage by 25mg every three to four weeks until you reach the amount that works best for you.
Cannabidiol is regarded as safe for consumption even at high dosages, according to the WHO. Many high ranking people use CBD in DC, the nations capital. Even so, you still need to discuss CBD use to your doctors, as it can lead to chemical reactions with other medications you're already taking.
Many studies and anecdotal evidence attest to the benefits of using CBD hemp oil for building muscles and muscle recovery. By taking this cannabis-extracted substance, you can receive a wide range of health and fitness benefits that only a few substances and supplements can match.
How to Deal with a Marijuana Hangover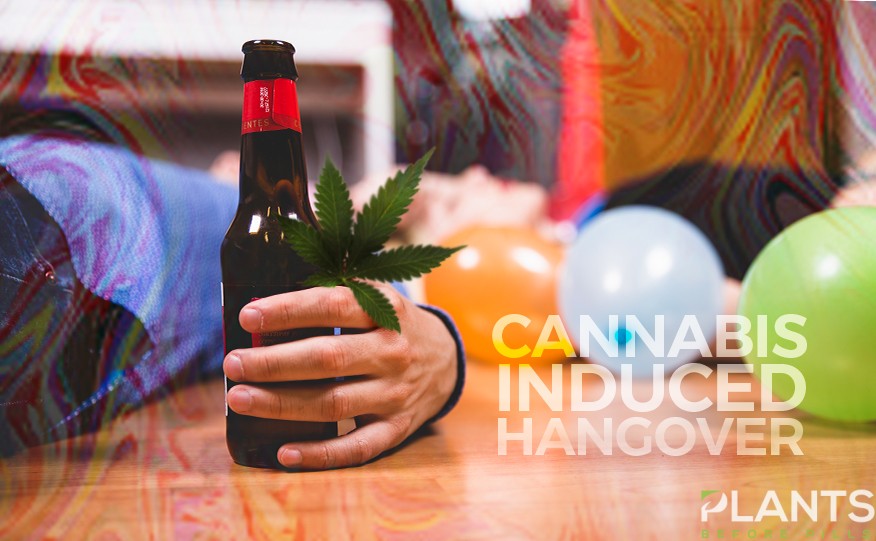 The responsible use of medical and recreational marijuana is always recommended not only by medical professionals but also by sensible enthusiasts. However, even seasoned consumers can consume more than they usually do, leading to a cannabis hangover the next day. While some people argue the reality of marijuana hangover, you might experience this after a night of binging on THC-rich products.
Here are the best ways to neutralize a marijuana hangover:
Have a Cup of Ginger Tea
Ginger is known for its nausea-fighting properties. If you are suffering from nausea after a whole night of partying with your fellow cannabis enthusiasts, making some ginger tea can definitely help with the queasy feeling. Just one hot cup can definitely get your blood flowing, not only dispelling nausea but also lethargy and brain fog.
Consume Pure Cannabidiol Products
According to the "hair of the dog" treating alcohol hangover, consuming more alcohol is a way to "cure" it. This method is effective to some extent, but it is also dangerous. However, some individuals say that using CBD to treat your marijuana-induced hangover is viable and effective. However, make sure that you only consume cannabis products that do not contain THC. Remember, THC causes the hangover effect, so it will be counterproductive to do so.
Rehydrate and Replenish
One of the most known symptoms of marijuana hangover is dryness of mouth and eyes, as it slows down saliva production. This is why many consumers feel thirsty after taking in cannabis. Once you wake up feeling hungover, you should make sure that you supply your body with the things it needs to recover. Drinking water and eating fruits and vegetables is a great way to supply your body with proper nutrients for another day.
Get Some Sleep
When you experience the full force of THC hangover, you will likely feel the combined symptoms including headache, lethargy, nausea and brain fog. Imagine trying to proceed with your regular routine while suffering those all at the same time. Because of this, you can definitely benefit from taking things slow and getting more sleep.
To prevent getting bad hangovers, here are some things you can do:
Only consume high-quality marijuana products – Consuming a bad batch of cannabis can definitely amplify hangover symptoms. Because of this, you should make sure to avoid suspiciously sourced plants and only replenish your stash from your trusted dispensary.
Take it easy on new products – Your enthusiasm for marijuana products can urge you to try new products. However, keep in mind that unfamiliar ones can have different undiscovered effects on your body. Some may be fast-acting, some may have higher dosages and some may contain ingredients you have not tried with cannabis before. Because of this, you should be cautious when trying new products to avoid overconsumption.
Slow down on edibles – Aside from exercising caution when trying out new products, you also need to aware of your consumption. Keep in mind that cannabis, when taken orally, can take a few minutes to take effect. In fact, some products can take more than an hour before you feel any effects. The best way to ensure that you do not over-consume is to slow down and wait before consuming more.
Remember that responsible consumption is always the best ways to consume the plant. Nevertheless, if you ever have to deal with marijuana hangover, then following these tips can definitely help relieve the symptoms and even prevent it from happening. By practicing safe intake, you can ensure that consuming cannabis products will be nothing but rewarding, beneficial and even more fun!