Why Athletes Are Swapping Out NSAIDs with CBD Oil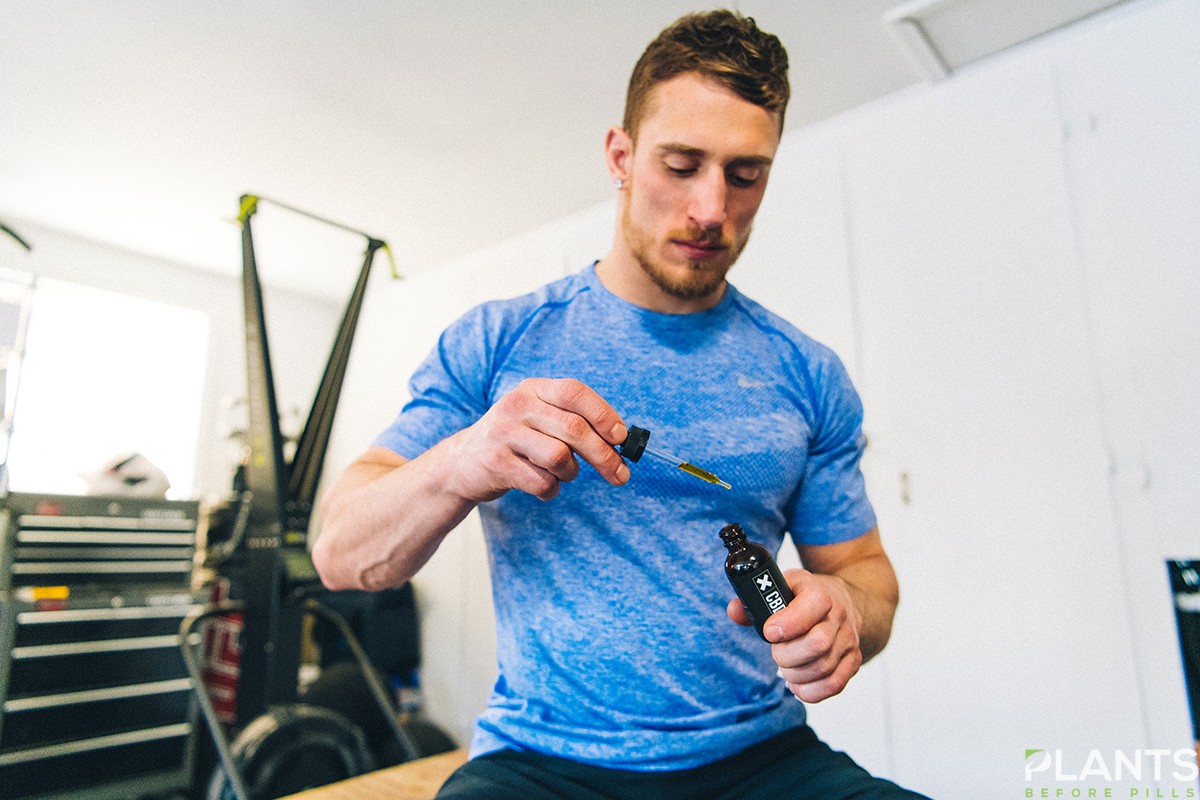 You wake up stiff, sore, and wondering how you're going to do it all over again today. You turn to your bedside bottle of ibuprofen, but know that you shouldn't take pain meds too many days in a row…or one day your liver won't be able to rebound so easily.
As an athlete, there's no way to avoid overtraining and injury. No matter how well you supplement with BCAAs and protein powders, the saying still holds true: no pain, no gain.
But that doesn't mean that you have to use over-the-counter drugs to cope with it.
There is a new player in the anti-inflammatory pain game: CBD oil. From pro athletes to weekend warriors, you can find countless stories of athletes using CBD instead of NSAIDs to deal with inflammatory pain.
No matter who you've talked to or what stories you've heard, you're likely still left with one, primary question: what does the science have to say? Will it help with pain, and if so, can it do so safely?
Read on to learn everything you need to know about why athletes are turning to CBD oil instead of anti-inflammatory drugs like NSAIDs, and whether you should do so, too.
What Is CBD Oil, Anyways?
First things first: let's dive in and unravel the mystery of what CBD oil actually is.
CBD, or cannabidiol, is a phytocannabinoid found in the Cannabis sativa plant. Cannabinoids are a kind of compound that impact human health, with researchers the world over digging in to see how humans may benefit from these unique compounds.
Does CBD Get You High?
You've no doubt heard of cannabis. Maybe you're someone who indulges in the occasional hit of weed to help with sleep or stress, or you use it to unwind and have a good time with friends. Or maybe you'd never touch the stuff…not so into mind-altering substances.
No matter which group you relate to, CBD oil might still be for you. Even though CBD comes from the cannabis plant, it's extracted from industrial hemp varieties of cannabis, rather than marijuana plants.
So, what does this mean for you?
Firstly, it's not going to get you high. It's THC (tetrahydrocannabinol), a cannabinoid found in high levels in marijuana plants, that is credited with marijuana's "high."
Secondly, it's legal under federal law to buy CBD oil products around the US. This is thanks to the recent passing of the 2018 Farm Bill which removed hemp-derived extracts, like CBD oil, from the list of class 1 substances.
CBD Oil is Extracted from Industrial Hemp
Every CBD product that you see in the store or online can trace its origins back to an industrial hemp plant. Industrial hemp plants are cannabis plants that contain less than 0.3% THC. When cannabis plants are low in THC, they tend to be high in CBD. This makes industrial hemp plants the ideal place to source CBD from.
In order to get CBD, hemp oil is typically extracted from the parts of the hemp plant that have the highest concentration of cannabinoids and other phytonutrients. This initial extract is known as full spectrum hemp oil, or FSHO.
FSHO is called "full spectrum" because it contains all of the naturally occurring phytonutrients found in the hemp plant. From there, some companies will have all of the THC removed so that there is a product that contains both CBD and other phytonutrients, but with 0% THC. This product is known as broad spectrum CBD oil.
There's one last type of CBD hemp oil called CBD isolate. These CBD oils are the product of isolating CBD from all of the other nutrients found in the plant, resulting in a nearly 100% CBD extract (before it's added to carrier oils, that is).
These three categories of CBD, FSHO, broad spectrum hemp oil, and CBD isolate are all varieties of CBD oil that are being used by some athletes to replace their NSAIDS.
Why Replace NSAIDs?
NSAIDs, or non-steroidal anti-inflammatory drugs, are the most commonly used category of drugs for pain relief. This includes chronic pain like arthritis to less severe pain, like delayed-onset muscle soreness, or DOMS.
If you've ever taken an aspirin product like Bayer or Excedrin, an ibuprofen product like Advil or Motrin, or a naproxen sodium product like Aleve, you've taken a NSAID. There's also a laundry list of prescription NSAID drugs that you can find here.
As the name implies, NSAIDs relieve pain through reducing inflammation in the body. While this type of drug is fairly effective at what it does, it doesn't do so without risks.
Not only are there dangers of an overdose, but for some, NSAID use can increase the risk of chronic health conditions like stroke, heart attack, and ulcers. They can also pose a danger to kidney health with chronic use.  
And the problem with NSAIDs is that most of us learn to use them as a crutch, so when we feel pain, we take them. This becomes a problem if you're in pain frequently, for example, if you're an athlete or develop any kind of chronic pain condition.
Is CBD Oil the Answer? Maybe: CBD Oil Reduces Inflammation
Probably one of the most promising effects of CBD is its ability to reduce inflammation. Animal studies and small human studies have found CBD to be helpful in management of chronic inflammatory conditions.
Animal studies have found CBD to exert powerful anti-inflammatory action. In fact, one study on arthritic rats found that topical application of CBD resulted in a reduction of pro-inflammatory biomarkers and pain-related behaviors.
As for human studies, no research has directly examined the effects of CBD on pain. However, there have been some small studies looking into CBD's impact on chronic inflammatory conditions.
In a small study on a solid-dosage, patented form of CBD by Robson, researchers examined the potential of CBD to help those with the inflammatory condition Crohn's disease and found an improvement in symptoms. Similar benefits were seen in a small group of patients with inflammatory and autoimmune diseases, with CBD use allowing for the reduction of steroid drug treatment.  
These studies demonstrate the potential of CBD treatment when it comes to a variety of painful inflammatory conditions in humans.
Does That Mean CBD Will Work for Exercise-Induced Pain?
Chances are, if scientists end up coming to the definitive conclusion that CBD oil can help with arthritis and inflammatory conditions like autoimmune diseases and Crohn's disease, it will also help with pain caused by strenuous training or physical injuries.
The reason? Inflammation itself causes pain. So whether you're injured, you've worked out, or you have a chronic inflammatory condition, the pain itself is caused by a similar process in your body. To combat the pain you must address the source: you want something that combats the inflammation.
When it comes to human studies on CBD and inflammation, we are in the very early stages. What this means is that there have been some published studies, but they consist of small sample sizes. In order to draw definitive conclusions we must wait it out and see what future human clinical trials find.
Final Thoughts
In spite of the research on CBD for pain being in its infancy, CBD demand is soaring. It has far exceeded what would typically be expected at this early stage of research. Why? The reason is simple: consumers are impressed with CBD.
People everywhere are talking about it. You'll find news stories about it helping kids with previously incurable seizures, retired pro football players using it for chronic traumatic encephalopathy, and athletes throwing out their NSAIDs and using CBD oil instead.=
If you want to try CBD for yourself, find a quality CBD oil tincture or CBD oil gel capsule and give it a try today. You might just find yourself jumping on the bandwagon and saying goodbye to your over-the-counter drugs. Or you might not, but there is only one way to find out.
Why Weed Vaporizers are So Popular Today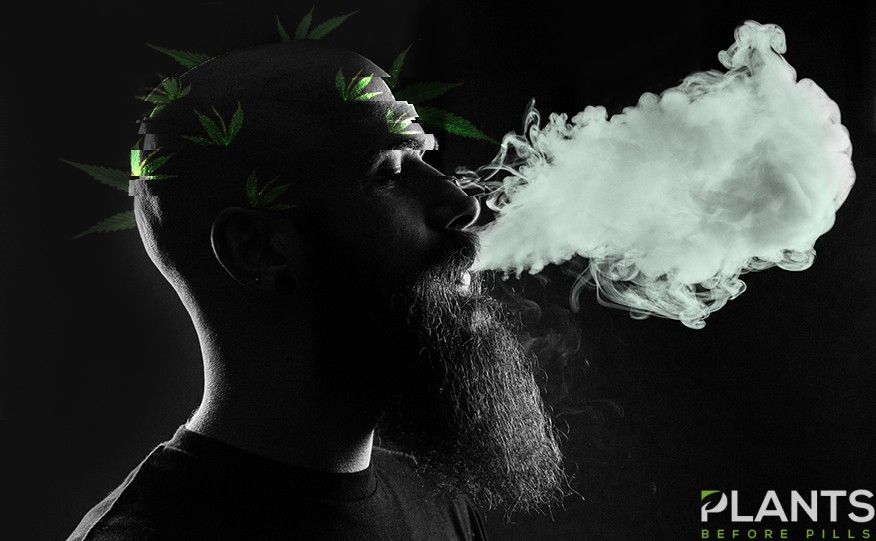 Vaporizers can be the solution to many of your problems regarding smoking. They're not just the solution for people who need to quit smoking cigarettes, but they can also help you stop wasting marijuana. And on top of all that, they're actually quite convenient. Read on if you want to know more about why weed vaporizers are so popular today.
Vaporizers are more discreet.
Unlike smoking, vaporizers don't produce very much smoke or smell. This is because they heat the dry herbs to a temperature that produces vapor rather than combusting them. Another benefit of using weed vaporizers over smoking is fewer things to clean up after using your device! This means you can use your vaporizer in many more places than you could smoke a cigarette—you can even use one on the go, which is very convenient for those who like to have options for consuming their medicine.
They deliver a more controlled dosage.
The other significant advantage of a vaporizer is that it lets you experiment with your dosage. You can find the right amount that works for you without having to smoke an entire joint in one go. This is particularly helpful if you're new to smoking weed or haven't smoked in years since it can take some time to figure out what your body needs.
Because vaporizers give off less heat than traditional pipes and bongs, they also produce fewer carcinogens—so there are fewer toxic chemicals in your body after use. These devices are also much more discreet than pipes or bongs because they don't have any smoke! You can vape anywhere, and nobody will ever know what you're doing (unless you tell them).
Vaporizers have been shown to lower the risks of lung irritation.
Studies have shown that using a vaporizer can help you avoid inhaling harmful chemicals found in smoke. When you light a joint or a bowl of weed, the plant material is burned and produces smoke. The smoke contains carbon monoxide, tar, and other poisonous chemicals harmful to your lungs. In particular, smoking marijuana exposes you to more tar than tobacco because cannabis has higher ammonia levels than cigarettes do. This affects the body's ability to filter out toxins from its airways—including the lungs—resulting in lung irritation and disease over time.
A vaporizer heats dried cannabis leaves at much lower temperatures than burning them would require; this prevents combustion while preserving many of the active ingredients within your herb (and potentially other herbs). You don't need an expensive device for this purpose, though—many people use nothing fancier than an apple or orange peel as a makeshift lid for their weed once it's been ground into fine particles before placing it inside!
The effects can last longer.
The effects of weed vaporizers can last longer than smoking or using edibles, depending on the individual and the strain. For example, if you're using an Indica-dominant strain (that is, one with a higher amount of THC), you may feel more intense effects, and they'll dissipate faster. Alternatively, Sativa-dominant strains have a lower THC level but tend to last longer.
The reason for this is simple: the cannabinoids in your body are absorbed through inhalation more slowly than when eaten or smoked. So even though there are less harsh chemicals being released into your system when vaping vs. smoking or ingesting cannabis products like edibles or tinctures, you will generally feel its effects for more extended periods!
Conclusion
So you see, the weed vaporizer is a very cool and smart invention. It's safe and healthy, which will not harm your health or put you at risk of getting lung cancer as smoking cigarettes does. Also, with the help of this device, you can get all the benefits of marijuana without smelling like weed after using it!
Can CBD Oil Help With Athletic Performance?
You've probably heard of CBD by now. But you might be confused about what it is or how its effects relate to other cannabinoids like THC and CBD. The good news is that we can help clear things up:
CBD, or cannabidiol, is one of the many compounds found in the hemp plant (also called cannabis). Like its cousin THC (tetrahydrocannabinol), it interacts with receptors throughout our body—but unlike THC, CBD does not produce euphoria or make people feel "high" upon consumption. If you're looking for relief from pain and inflammation without getting stoned, then CBD could be worth checking out! In addition to relieving pain and inflammation by interacting with CB1 and CB2 receptors in your endocannabinoid system (ECS), there are other reasons why CBD can help athletes achieve peak performance.
Because inflammation is often associated with pain, using CBD for pain may help to relieve both conditions.
The endocannabinoid system is an integral part of the body's internal communication system. It helps regulate many processes, including appetite, mood, sleep, and pain.
The endocannabinoid system is a collection of cell receptors that respond to compounds called cannabinoids, which are produced by the body itself and some plants like hemp. These receptors can be found throughout your body and work together with other chemicals to influence how cells communicate with each other. The two types of receptors are CB1 and CB2:
CB1 receptors are located in the brain but present in other parts of the nervous system and some organs. They play roles in memory formation, learning ability (particularly short-term), coordination control (movement), motivation/reward sensation (pleasure), and pain perception/management; they've even been linked to regulating genes related to cancerous growths!

CB2 receptors are mainly found on immune cells (white blood cells) within certain parts of your body, like lymph nodes or peripheral nerves. They act as part of your immune response by helping coordinate responses such as inflammation or tissue repair when needed – and help prevent harmful inflammation from occurring when not required.
Aching muscles are common for athletes or other highly active people after a workout or competition.
Aching muscles are common for athletes or other highly active people after a workout or competition. CBD oil can help reduce inflammation and muscle pain. It's also non-addictive and has no side effects—but it's still subject to some regulations.
While CBD oil is not psychoactive, it's still considered a drug by the U.S Drug Enforcement Administration (DEA). So if you have any legal trouble, don't expect your coach to get you out of it by saying you were using medical marijuana on the field. This may lead you to look for CBD oil for sale online. CBD oil isn't for everyone: It can cause nausea, diarrhea, and dry mouth in some users—and sometimes even rapid heartbeat and dizziness for those with low blood pressure.
Cannabidiol oil interacts with your body's endocannabinoid system to reduce inflammation and help you recover from sports-related aches and pains.
Cannabidiol oil interacts with your body's endocannabinoid system to reduce inflammation and help you recover from sports-related aches and pains.
Cannabidiol oil is not the same as marijuana, which contains THC (the psychoactive ingredient), but it does contain CBD, which has been shown to have anti-inflammatory properties. Cannabidiol is non-addictive and doesn't make you drowsy, unlike over-the-counter anti-inflammatory painkillers like ibuprofen or acetaminophen.
What You Should Consider When Buying Cannabis Online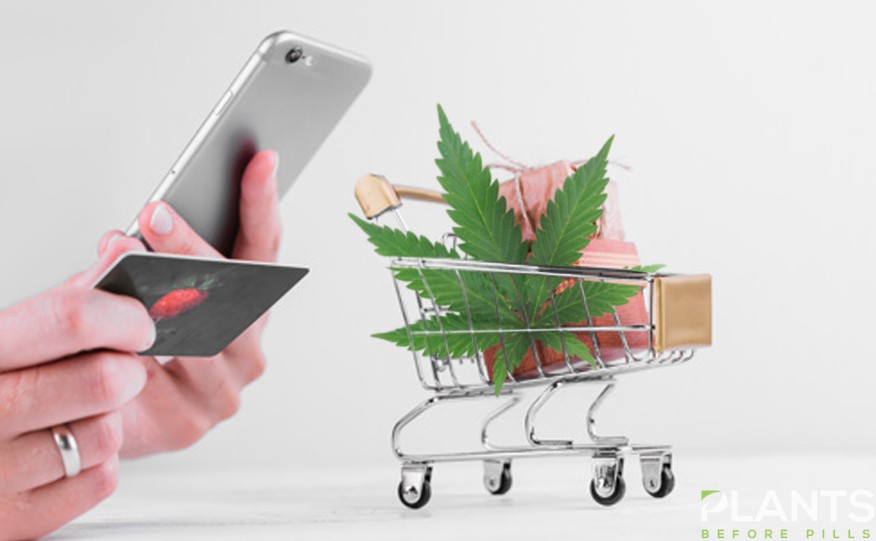 Buying cannabis online is the best way to have it delivered directly to your door. However, if you're shopping for cannabis online for the first time, you'll need to make sure you have a good grasp of the task at hand. There are many things you'll need to consider before making your purchase. This will ensure you get the quality cannabis you deserve at the right price and delivered right to your door. With that being said, let's dive into some of the considerations you should make when buying cannabis online.
Decide what type of cannabis you want.
You should know what you want. Are you looking to buy flower or edibles? Do you want a high THC content, or would you prefer your cannabis to have more CBD in it? Do you have a price range that works for you? What kind of strain do you want to buy, and what experience are you looking for? These are the main questions you should ask yourself if you're going to buy cannabis online.
Do your research
Whether you're purchasing cannabis online in Canada or elsewhere, the most important thing to do when buying weed online is to do your research. Here are some things to keep in mind before handing over your hard-earned money:
Check out the company website: Before making a purchase, always make sure that you check out the website and see what type of products they sell. Some companies only sell one or two types of cannabis products, while others can be more diverse or specialize in specific items.

Find out what type of deals they offer: Depending on where you live, there may be restrictions on how much recreational marijuana you can buy at once. If so, you won't need to purchase large quantities at once anyway; however, for those who choose to buy in bulk or want larger amounts and don't have restrictions, it might be a good idea to buy wholesale. Some companies will offer discounts for bulk orders while others may not. Finding this information ahead of time ensures that you find exactly what you need at a fair price.
Read the reviews
Reviews are one of the best ways to determine the legitimacy and quality of a company. A few red flags to look out for include:
The number and recency of reviews. If there is only a handful of reviews, or they are all old, this may indicate that the company hasn't been around long or has lost its customer base.

The overall quality of the reviews. While some people will inevitably be unhappy with their cannabis purchases, if every review discusses bad products and/or poor experiences with customer service, you might want to steer clear.

Look for indications that reviews may be fake: poor grammar, too many exclamation marks (!!!), overuse of superlatives (best ever!), etc.
Set your budget and stick to it
It's important to remember everyone has different needs, so setting a budget that works for you and your lifestyle is important. If you're buying cannabis to treat a medical condition, make sure you look into how much it will cost to treat yourself compared with how much your health insurance may cover. If you're looking for recreational cannabis, be honest with yourself about how often you'll use it and what kinds of strains and products you like.
Many websites offer discounts for first-time buyers or regular promotions and coupon codes. You can also check out the company's return policy. Some companies may offer free returns via mail or in-store exchanges for customers who don't like their products or received the wrong ones.
Buying weed online can be super convenient with the correct information.
While you may be excited to purchase your first strain of cannabis online, you can consider a few things before leaping.
Know your limits: It's easy to get swept up in all the cool-sounding names and descriptions of different strains. You see terms like "Cotton Candy" or "Sour Diesel" and think, "Wow! This sounds like something I have to try!" But no matter how awesome something sounds, it's imperative that you stick to your limits. Make sure that you're well educated on what you're buying so that you don't end up taking more than you want to—or, worse yet, too much for someone new to it. This is especially important if this is your first time using cannabis products.

What do people say about the products?: Because legalization is relatively new for many states, it can be hard to know exactly where each product is coming from and what kind of quality standards are being held by the manufacturers/growers. It can also be difficult (if not impossible) for manufacturers/growers who adhere strictly to high-quality control standards and test their products against contaminants (such as mold or pesticides). However, reputable companies out there make their clients' safety a priority while still producing quality products at a reasonable price point. Look into what people say about different brands before making any purchases so that you can rest assured knowing that
Conclusion
We hope you enjoyed our article about what you should consider when buying cannabis online. We wanted to provide this article to our readers so that they can make an informed decision about the products they buy. If you have any questions about cannabis or our products on our site, please don't hesitate to contact us. We're always happy to help!.