Why Athletes Are Swapping Out NSAIDs with CBD Oil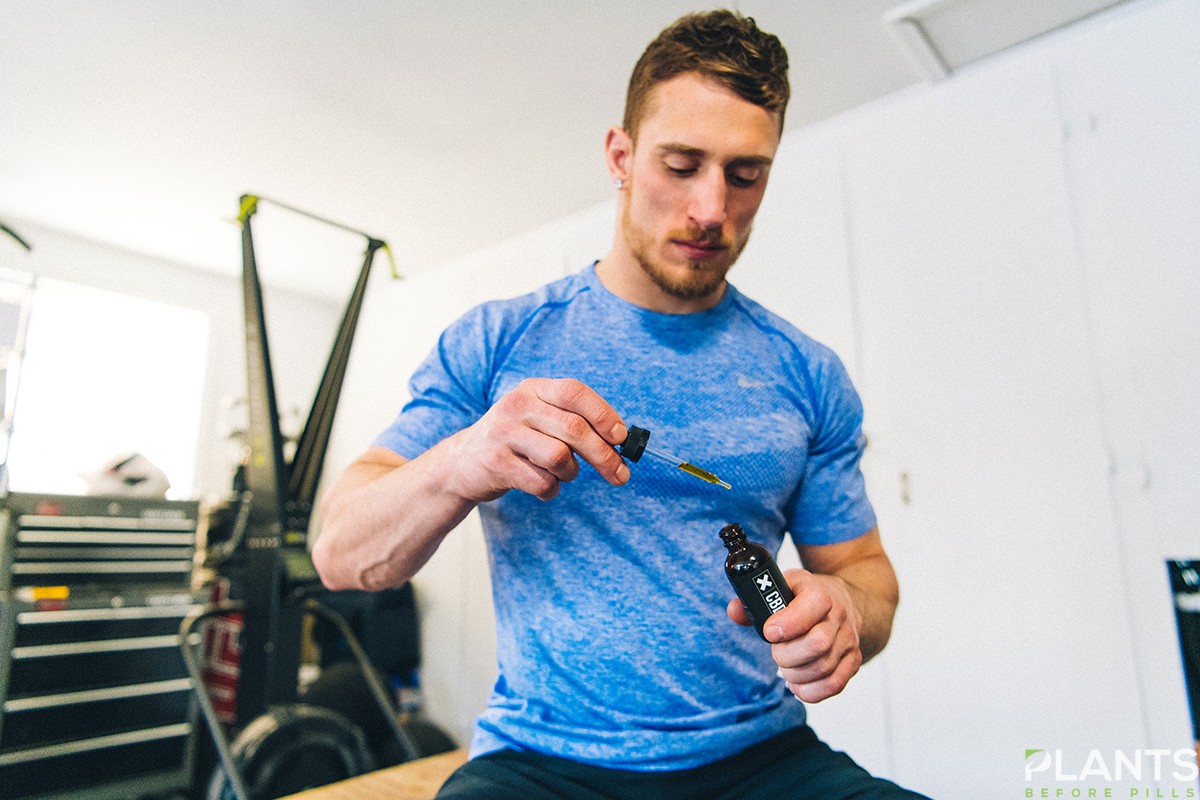 You wake up stiff, sore, and wondering how you're going to do it all over again today. You turn to your bedside bottle of ibuprofen, but know that you shouldn't take pain meds too many days in a row…or one day your liver won't be able to rebound so easily.
As an athlete, there's no way to avoid overtraining and injury. No matter how well you supplement with BCAAs and protein powders, the saying still holds true: no pain, no gain.
But that doesn't mean that you have to use over-the-counter drugs to cope with it.
There is a new player in the anti-inflammatory pain game: CBD oil. From pro athletes to weekend warriors, you can find countless stories of athletes using CBD instead of NSAIDs to deal with inflammatory pain.
No matter who you've talked to or what stories you've heard, you're likely still left with one, primary question: what does the science have to say? Will it help with pain, and if so, can it do so safely?
Read on to learn everything you need to know about why athletes are turning to CBD oil instead of anti-inflammatory drugs like NSAIDs, and whether you should do so, too.
What Is CBD Oil, Anyways?
First things first: let's dive in and unravel the mystery of what CBD oil actually is.
CBD, or cannabidiol, is a phytocannabinoid found in the Cannabis sativa plant. Cannabinoids are a kind of compound that impact human health, with researchers the world over digging in to see how humans may benefit from these unique compounds.
Does CBD Get You High?
You've no doubt heard of cannabis. Maybe you're someone who indulges in the occasional hit of weed to help with sleep or stress, or you use it to unwind and have a good time with friends. Or maybe you'd never touch the stuff…not so into mind-altering substances.
No matter which group you relate to, CBD oil might still be for you. Even though CBD comes from the cannabis plant, it's extracted from industrial hemp varieties of cannabis, rather than marijuana plants.
So, what does this mean for you?
Firstly, it's not going to get you high. It's THC (tetrahydrocannabinol), a cannabinoid found in high levels in marijuana plants, that is credited with marijuana's "high."
Secondly, it's legal under federal law to buy CBD oil products around the US. This is thanks to the recent passing of the 2018 Farm Bill which removed hemp-derived extracts, like CBD oil, from the list of class 1 substances.
CBD Oil is Extracted from Industrial Hemp
Every CBD product that you see in the store or online can trace its origins back to an industrial hemp plant. Industrial hemp plants are cannabis plants that contain less than 0.3% THC. When cannabis plants are low in THC, they tend to be high in CBD. This makes industrial hemp plants the ideal place to source CBD from.
In order to get CBD, hemp oil is typically extracted from the parts of the hemp plant that have the highest concentration of cannabinoids and other phytonutrients. This initial extract is known as full spectrum hemp oil, or FSHO.
FSHO is called "full spectrum" because it contains all of the naturally occurring phytonutrients found in the hemp plant. From there, some companies will have all of the THC removed so that there is a product that contains both CBD and other phytonutrients, but with 0% THC. This product is known as broad spectrum CBD oil.
There's one last type of CBD hemp oil called CBD isolate. These CBD oils are the product of isolating CBD from all of the other nutrients found in the plant, resulting in a nearly 100% CBD extract (before it's added to carrier oils, that is).
These three categories of CBD, FSHO, broad spectrum hemp oil, and CBD isolate are all varieties of CBD oil that are being used by some athletes to replace their NSAIDS.
Why Replace NSAIDs?
NSAIDs, or non-steroidal anti-inflammatory drugs, are the most commonly used category of drugs for pain relief. This includes chronic pain like arthritis to less severe pain, like delayed-onset muscle soreness, or DOMS.
If you've ever taken an aspirin product like Bayer or Excedrin, an ibuprofen product like Advil or Motrin, or a naproxen sodium product like Aleve, you've taken a NSAID. There's also a laundry list of prescription NSAID drugs that you can find here.
As the name implies, NSAIDs relieve pain through reducing inflammation in the body. While this type of drug is fairly effective at what it does, it doesn't do so without risks.
Not only are there dangers of an overdose, but for some, NSAID use can increase the risk of chronic health conditions like stroke, heart attack, and ulcers. They can also pose a danger to kidney health with chronic use.  
And the problem with NSAIDs is that most of us learn to use them as a crutch, so when we feel pain, we take them. This becomes a problem if you're in pain frequently, for example, if you're an athlete or develop any kind of chronic pain condition.
Is CBD Oil the Answer? Maybe: CBD Oil Reduces Inflammation
Probably one of the most promising effects of CBD is its ability to reduce inflammation. Animal studies and small human studies have found CBD to be helpful in management of chronic inflammatory conditions.
Animal studies have found CBD to exert powerful anti-inflammatory action. In fact, one study on arthritic rats found that topical application of CBD resulted in a reduction of pro-inflammatory biomarkers and pain-related behaviors.
As for human studies, no research has directly examined the effects of CBD on pain. However, there have been some small studies looking into CBD's impact on chronic inflammatory conditions.
In a small study on a solid-dosage, patented form of CBD by Robson, researchers examined the potential of CBD to help those with the inflammatory condition Crohn's disease and found an improvement in symptoms. Similar benefits were seen in a small group of patients with inflammatory and autoimmune diseases, with CBD use allowing for the reduction of steroid drug treatment.  
These studies demonstrate the potential of CBD treatment when it comes to a variety of painful inflammatory conditions in humans.
Does That Mean CBD Will Work for Exercise-Induced Pain?
Chances are, if scientists end up coming to the definitive conclusion that CBD oil can help with arthritis and inflammatory conditions like autoimmune diseases and Crohn's disease, it will also help with pain caused by strenuous training or physical injuries.
The reason? Inflammation itself causes pain. So whether you're injured, you've worked out, or you have a chronic inflammatory condition, the pain itself is caused by a similar process in your body. To combat the pain you must address the source: you want something that combats the inflammation.
When it comes to human studies on CBD and inflammation, we are in the very early stages. What this means is that there have been some published studies, but they consist of small sample sizes. In order to draw definitive conclusions we must wait it out and see what future human clinical trials find.
Final Thoughts
In spite of the research on CBD for pain being in its infancy, CBD demand is soaring. It has far exceeded what would typically be expected at this early stage of research. Why? The reason is simple: consumers are impressed with CBD.
People everywhere are talking about it. You'll find news stories about it helping kids with previously incurable seizures, retired pro football players using it for chronic traumatic encephalopathy, and athletes throwing out their NSAIDs and using CBD oil instead.=
If you want to try CBD for yourself, find a quality CBD oil tincture or CBD oil gel capsule and give it a try today. You might just find yourself jumping on the bandwagon and saying goodbye to your over-the-counter drugs. Or you might not, but there is only one way to find out.
Home-based Solutions: 2 Ways to Create CBD Oil at Home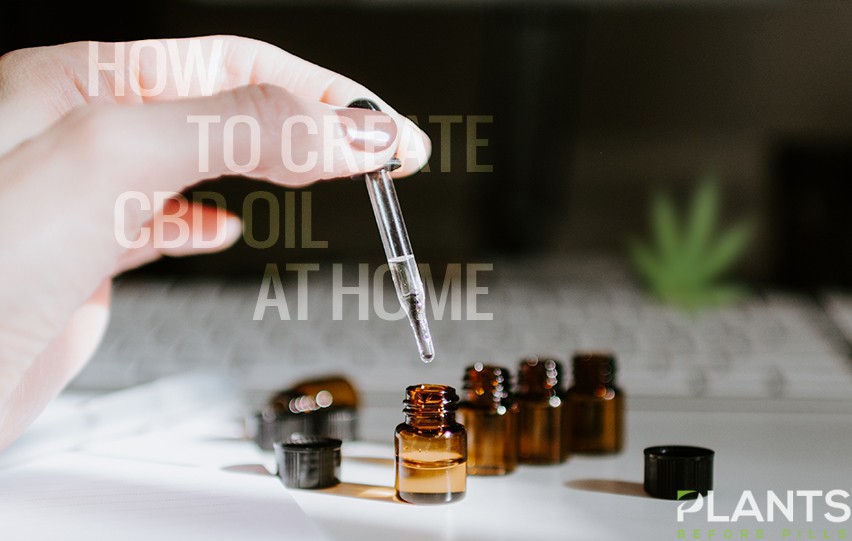 Sure, staying at home could be a bore for some, especially with all the fun possibilities the great outdoor promises. However, with the ongoing health crisis, you might find yourself with no other option but to stay within the comfort of your home and temporarily ditch the outside world.
Fortunately, with CBD, you may now find new ways to enjoy your time at home and skip the stress that comes with this pandemic. Promising a soothing effect that puts the body at ease, CBD is sure to make your stay a lot more rewarding.
To let you get the most out of this compound and enjoy your stay at home, we have prepared a brief guide that will let you create your own CBD oil right at the comfort of your home.
Interested to know how? Read on to learn more.
Can You Extract CBD at Home?
Believe it or not, creating your own CBD oil at home is not rocket science and can be learned easily. Sure, while you might have to experiment first to get a fuller grasp of the most effective techniques, extracting CBD at home requires very little effort and supplies.
Generally, the process can be done in two methods, namely the oil method and the alcohol method.
Here, we will discuss everything you need to know about each of them.
Oil Method
Considered to be one of the safest ways of extracting CBD, the oil method involves the use of oil, such as coconut and olive oil, as solvents to extract CBD from hemp plant material. Under the said method, you will need to prepare a high-quality cannabis plant, along with your selected carrier oil, an oven, a double boiler, a mason jar, a towel or cheesecloth, a herb grinder or knife, and a baking tray.
To start the process, you will need to put the raw cannabis into the decarboxylation process. To do so, you will need to condense the hemp flowers to a fine consistency using a herb grinder or a knife. Once you've reached your desired texture, put the ground flowers into the baking tray and heat it at approximately 110 °C or 220°F for 90 minutes.
Once the material achieved a light brown complexion, you may now proceed by mixing the ground-up cannabis with the carrier oil of your choice in the mason jar. After thorough mixing, saturate the cannabis with the oil. Once done, you can now start the boiling process by placing the mixture in the top section of the double boiler. Fill the bottom section with some water and leave the mixture to wait for 3 hours. Once done, you may now take the oil-cannabis mixture and put it in a container. Place the towel or cheesecloth over the opening and pour the mixture into another bowl. Extract as much oil as possible and seal the container to cool in a dry place.
Alcohol Method
If you're out of coconut or olive oil, you may still create your CBD oil at home using the other method, called the alcohol method. Similar to the previous technique discussed, this process requires very little effort and only a few tools.
To start, you will need to prepare a high-quality cannabis plant, food-safe grain alcohol, a bowl, a wooden spoon, a grinder, a piece of cheesecloth or a sieve, and a double boiler.
Similar to the oil method, the first step is to put raw cannabis into the decarboxylation process. Once it's done, you may now put the grinded materials into the bowl along with your chosen alcohol. Pour in enough alcohol to submerge the plant and stir for about 5 to 6 minutes.
Next, you will now need to separate the CBD-infused alcohol from the plant matter. To do so, put the cheesecloth or the sieve on the opening of the bowl and filter out the solvent. Be sure to repeatedly squeeze the mixture from the cloth to extract as much alcohol as possible.
From there, pour the extracted oil into a double boiler and heat it for about 30 minutes on a low flame. This will help make the alcohol evaporate from the solution. Once done, transfer the liquid into a jar and leave it in a cool, dry place.
Conclusion
Ready to make your very own CBD oil at home? Embrace the comfort and convenience of staying at your own place and enjoy the promises of cannabidiol today.
Which among the two methods would you like to follow?
A Brief Guide to Buying CBD Products Online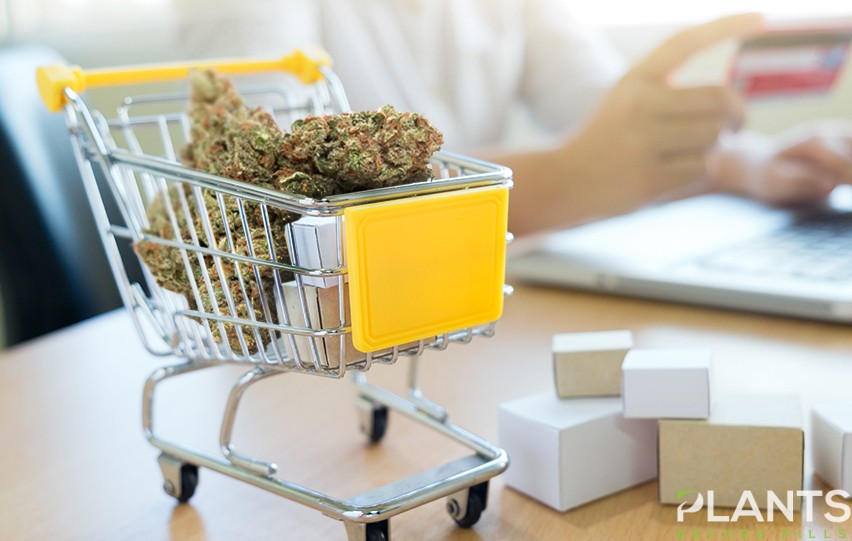 Running out of your CBD stock? As the world faces a health crisis, buying CBD products might come as a challenge, especially with the imposed quarantine in different parts of the world. Fortunately, with the presence of online shops that offer delivery services, you can still somehow manage to buy and receive the products you are aching for.
However, while this method might appear convenient, there are still certain risks involved in shopping CBD-infused products online. Not only could you end up with the wrong item but you might also fall victim to scammers and fraudsters.
Buying CBD Products – Tips to Consider
To avoid getting into that pitfall, it's important to know the right techniques when shopping CBD online. To help you with that, here is a list of tips that you should keep in mind before, during, and after making your purchases.
Check the shop's background
While it's easy to spot retailers online, it's a challenge to distinguish the legitimate ones from the fake ones. With this possibility, it is always important to research about the store you're eyeing before going straight into the checkout. To make sure that you're not going to end up with the wrong shop, don't be scared to browse through the internet and look for available reviews and recommendations. You may also ask you, friends, for shop suggestions and may even go through the government's list of accredited CBD sellers. If you want to skip the hassle, the best bet is to go into popular e-commerce platforms, such as Amazon.
Of course, given the fluctuating legal status of CBD, it's important to research more about the law surrounding the compound before purchasing any CBD-infused items. Specifically, it's important to see the THC content of a CBD product and examine whether it meets the imposed minimum THC level provided by the state you are in.
If you are in the USA, get to know the cannabis law in every state. In most cases, the maximum amount of THC allowed ranges from 0.3% to 0.5% or less. To know whether the product you are seeing meets this standard, be sure to check out the item information on the site before making your transaction.
See Whether the Product Has Been Tested by a Third-Party Lab
Of course, purchasing CBD online poses a few health risks. Without careful attention to detail, you might end up with a product that is low in quality or is even unsafe to the body. To avoid that from happening, the best you can do is to check whether the item has been tested by a 3rd party laboratory.
To confirm this, see whether lab reports for the item is readily available somewhere on the company's website. If you can't find any, it's best to skip the item and look for another one that has been approved by a third-party lab.
Be critical of the prices
Of course, when it comes to CBD products, prices still come as an issue. While it's favorable for your wallet to see cost-effective products, you may want to double-check an item if it poses a price that is way cheaper compared to the standard price in the market. Often times, a way too low-price signals a red flag for buyers as it may suggest possible issues about the product being sold. The same goes for rocketing prices. If the item is being sold at a way too high price, you can always have the choice to turn back and look for other shops online.
The Bottom Line
The ongoing health crisis might have affected your flexibility in buying your desired CBD products. However, once you've found the right online retailer, your problems are sure to be wiped off right away.
Be sure to buy only in reputable sellers. Follow the tips mentioned above and get ready for your item to arrive straight on your doorstep.
Here are 4 Things You Need to Know Before Trying CBD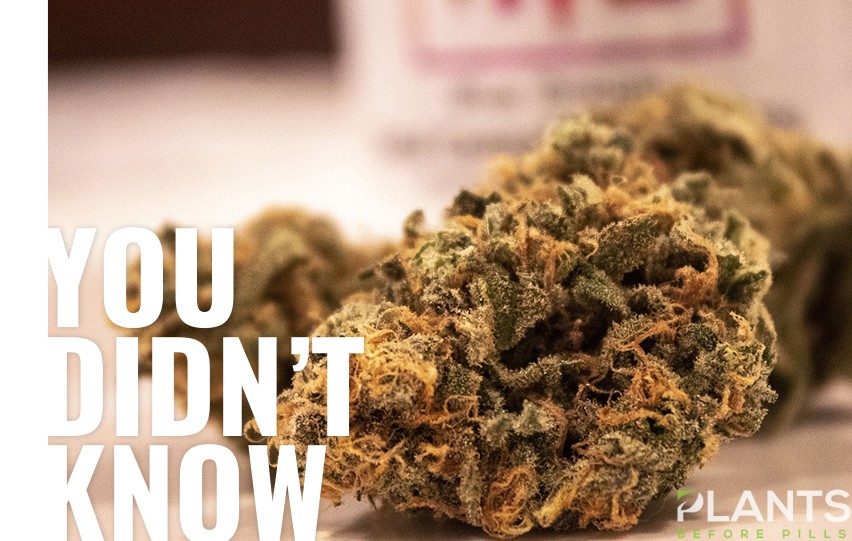 New to CBD? Maybe you've finally been swayed by the online articles you've been reading online, or maybe you've decided to give it a try after hearing stories from your friends about the wonders of this compound. Whatever the case is, understanding CBD and its effect on the body comes as an important task you must fulfill before jumping straight into the bandwagon.
If you're a newbie in the CBD craze, conducting quick research about the compound will help you get the most out of its therapeutic promises – from pain relief, relaxation, to mood enhancement. To help you with that, here is a brief guide that will help explore everything you need to know about cannabidiol.
Read on.
What is CBD?
Cannabidiol, or CBD for short, is one of the many active ingredients found in cannabis or marijuana plant. Although usually paired alongside tetrahydrocannabinol (THC), another active ingredient in marijuana that is identified to be the plant's principal psychoactive constituent, CBD is not psychoactive. This means that consuming it won't lead to a feeling of euphoria or "high" associated with cannabis consumption.
Why CBD is Popular Today?
As you might have already heard, cannabidiol is currently taking the modern market by storm. From being an underground industry that has long been hiding in the shadows, CBD has now emerged to become a million-dollar industry. Specifically, it's the rise in popularity is rooted in the compound's long and impressive list of therapeutic benefits. Among these include its promise of pain relief, anti-inflammation, control seizures, calm anxiety, and many more.
What are the Proper Ways to Consume/Use it?
Given the medicinal hype, cannabidiol is getting, it is no wonder that the compound can now be availed in varying forms. Among these include CBD oil and tinctures, edibles, capsules and pills, vaping products, as well as topical creams and ointment.
Generally, when it comes to selecting what type of CBD product you're going to use, it's best to turn back to the questions of what your goal is and why you're taking CBD in the first place.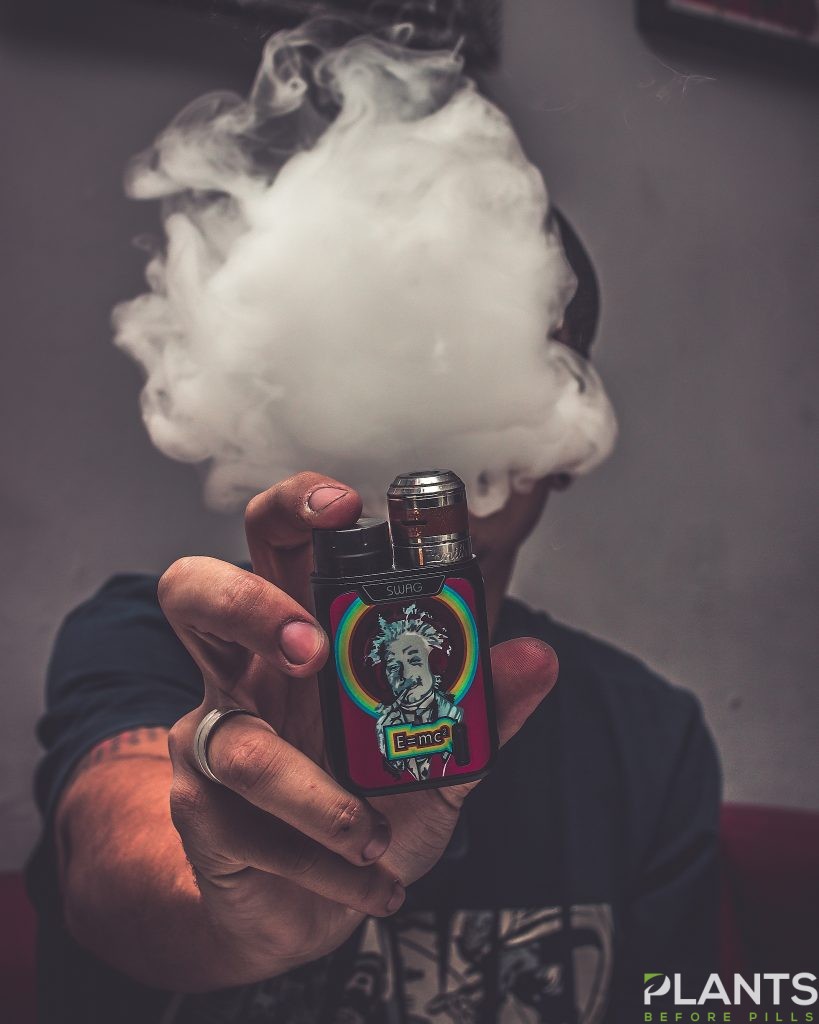 If you're after its pain management promises, experts usually advise using topical CBD cream or ointment, so that you can directly apply it to your skin and enjoy a quick relief from your aching muscles, joints, or ligaments.
Meanwhile, if you're the reason for trying CBD is for systemic treatment of seizure disorders and digestive issues, it's best to turn to CBD capsules and pills. However, when it comes to the speed of delivery, using capsules and pills might take longer for the effects to kick in.
On the other hand, if you're after the calming effect of CBD, you might want to get your hands on some quality CBD vape products, which promise the fastest way to experience effects. However, while these items suggest the fastest delivery of the compound's therapeutic benefits, they also wear off faster too. This makes them the best bet if you just simply want to give your self a quick break from stress and weariness.
How much should you take for the first time?
As a beginner, it is always advisable to begin with a low dosage and go slow with increasing the amount you're going to consume. Typically, this could vary depending on the person and could be dictated by varying factors, including your body weight, the condition you want to treat, your body chemistry, and the type of CBD product you're consuming. However, in most cases, beginners are usually advised to take only 20 to 40 mg a day, which they could increase by 5mg after every week.
Conclusion
Ready to dive into the CBD craze and experience its therapeutic promises yourself? Don't wait to give this amazing compound a try. Talk to your doctor to know more about its possible effects in your body as early as today!