Why Athletes Are Swapping Out NSAIDs with CBD Oil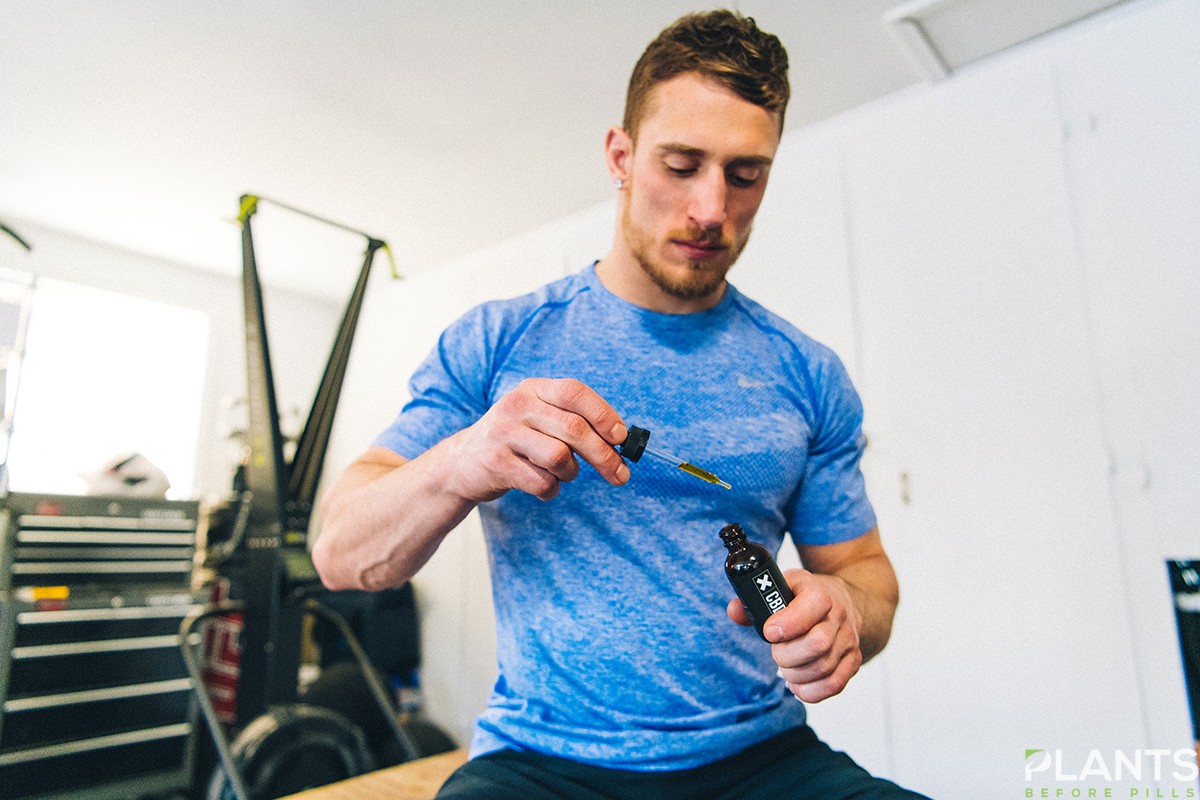 You wake up stiff, sore, and wondering how you're going to do it all over again today. You turn to your bedside bottle of ibuprofen, but know that you shouldn't take pain meds too many days in a row…or one day your liver won't be able to rebound so easily.
As an athlete, there's no way to avoid overtraining and injury. No matter how well you supplement with BCAAs and protein powders, the saying still holds true: no pain, no gain.
But that doesn't mean that you have to use over-the-counter drugs to cope with it.
There is a new player in the anti-inflammatory pain game: CBD oil. From pro athletes to weekend warriors, you can find countless stories of athletes using CBD instead of NSAIDs to deal with inflammatory pain.
No matter who you've talked to or what stories you've heard, you're likely still left with one, primary question: what does the science have to say? Will it help with pain, and if so, can it do so safely?
Read on to learn everything you need to know about why athletes are turning to CBD oil instead of anti-inflammatory drugs like NSAIDs, and whether you should do so, too.
What Is CBD Oil, Anyways?
First things first: let's dive in and unravel the mystery of what CBD oil actually is.
CBD, or cannabidiol, is a phytocannabinoid found in the Cannabis sativa plant. Cannabinoids are a kind of compound that impact human health, with researchers the world over digging in to see how humans may benefit from these unique compounds.
Does CBD Get You High?
You've no doubt heard of cannabis. Maybe you're someone who indulges in the occasional hit of weed to help with sleep or stress, or you use it to unwind and have a good time with friends. Or maybe you'd never touch the stuff…not so into mind-altering substances.
No matter which group you relate to, CBD oil might still be for you. Even though CBD comes from the cannabis plant, it's extracted from industrial hemp varieties of cannabis, rather than marijuana plants.
So, what does this mean for you?
Firstly, it's not going to get you high. It's THC (tetrahydrocannabinol), a cannabinoid found in high levels in marijuana plants, that is credited with marijuana's "high."
Secondly, it's legal under federal law to buy CBD oil products around the US. This is thanks to the recent passing of the 2018 Farm Bill which removed hemp-derived extracts, like CBD oil, from the list of class 1 substances.
CBD Oil is Extracted from Industrial Hemp
Every CBD product that you see in the store or online can trace its origins back to an industrial hemp plant. Industrial hemp plants are cannabis plants that contain less than 0.3% THC. When cannabis plants are low in THC, they tend to be high in CBD. This makes industrial hemp plants the ideal place to source CBD from.
In order to get CBD, hemp oil is typically extracted from the parts of the hemp plant that have the highest concentration of cannabinoids and other phytonutrients. This initial extract is known as full spectrum hemp oil, or FSHO.
FSHO is called "full spectrum" because it contains all of the naturally occurring phytonutrients found in the hemp plant. From there, some companies will have all of the THC removed so that there is a product that contains both CBD and other phytonutrients, but with 0% THC. This product is known as broad spectrum CBD oil.
There's one last type of CBD hemp oil called CBD isolate. These CBD oils are the product of isolating CBD from all of the other nutrients found in the plant, resulting in a nearly 100% CBD extract (before it's added to carrier oils, that is).
These three categories of CBD, FSHO, broad spectrum hemp oil, and CBD isolate are all varieties of CBD oil that are being used by some athletes to replace their NSAIDS.
Why Replace NSAIDs?
NSAIDs, or non-steroidal anti-inflammatory drugs, are the most commonly used category of drugs for pain relief. This includes chronic pain like arthritis to less severe pain, like delayed-onset muscle soreness, or DOMS.
If you've ever taken an aspirin product like Bayer or Excedrin, an ibuprofen product like Advil or Motrin, or a naproxen sodium product like Aleve, you've taken a NSAID. There's also a laundry list of prescription NSAID drugs that you can find here.
As the name implies, NSAIDs relieve pain through reducing inflammation in the body. While this type of drug is fairly effective at what it does, it doesn't do so without risks.
Not only are there dangers of an overdose, but for some, NSAID use can increase the risk of chronic health conditions like stroke, heart attack, and ulcers. They can also pose a danger to kidney health with chronic use.  
And the problem with NSAIDs is that most of us learn to use them as a crutch, so when we feel pain, we take them. This becomes a problem if you're in pain frequently, for example, if you're an athlete or develop any kind of chronic pain condition.
Is CBD Oil the Answer? Maybe: CBD Oil Reduces Inflammation
Probably one of the most promising effects of CBD is its ability to reduce inflammation. Animal studies and small human studies have found CBD to be helpful in management of chronic inflammatory conditions.
Animal studies have found CBD to exert powerful anti-inflammatory action. In fact, one study on arthritic rats found that topical application of CBD resulted in a reduction of pro-inflammatory biomarkers and pain-related behaviors.
As for human studies, no research has directly examined the effects of CBD on pain. However, there have been some small studies looking into CBD's impact on chronic inflammatory conditions.
In a small study on a solid-dosage, patented form of CBD by Robson, researchers examined the potential of CBD to help those with the inflammatory condition Crohn's disease and found an improvement in symptoms. Similar benefits were seen in a small group of patients with inflammatory and autoimmune diseases, with CBD use allowing for the reduction of steroid drug treatment.  
These studies demonstrate the potential of CBD treatment when it comes to a variety of painful inflammatory conditions in humans.
Does That Mean CBD Will Work for Exercise-Induced Pain?
Chances are, if scientists end up coming to the definitive conclusion that CBD oil can help with arthritis and inflammatory conditions like autoimmune diseases and Crohn's disease, it will also help with pain caused by strenuous training or physical injuries.
The reason? Inflammation itself causes pain. So whether you're injured, you've worked out, or you have a chronic inflammatory condition, the pain itself is caused by a similar process in your body. To combat the pain you must address the source: you want something that combats the inflammation.
When it comes to human studies on CBD and inflammation, we are in the very early stages. What this means is that there have been some published studies, but they consist of small sample sizes. In order to draw definitive conclusions we must wait it out and see what future human clinical trials find.
Final Thoughts
In spite of the research on CBD for pain being in its infancy, CBD demand is soaring. It has far exceeded what would typically be expected at this early stage of research. Why? The reason is simple: consumers are impressed with CBD.
People everywhere are talking about it. You'll find news stories about it helping kids with previously incurable seizures, retired pro football players using it for chronic traumatic encephalopathy, and athletes throwing out their NSAIDs and using CBD oil instead.=
If you want to try CBD for yourself, find a quality CBD oil tincture or CBD oil gel capsule and give it a try today. You might just find yourself jumping on the bandwagon and saying goodbye to your over-the-counter drugs. Or you might not, but there is only one way to find out.
How to Transplant Cannabis Plants Correctly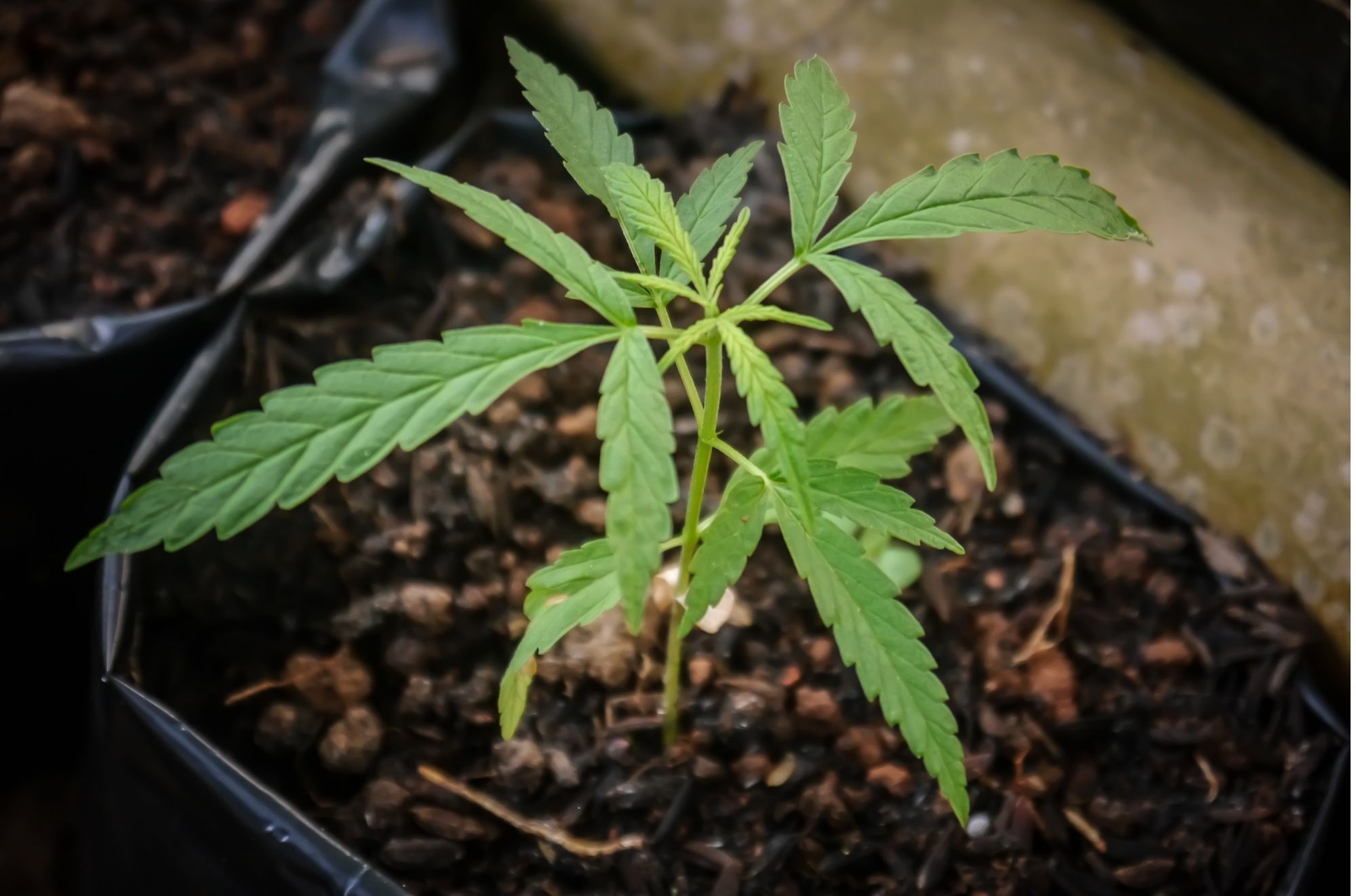 As marijuana cultivation becomes more profitable and trendy, many growers are experiencing the stress of trying to figure out how to get their grows operating optimally at all times. This extends to the individual plants; cultivating high-quality cannabis requires excellent plant health and planting protocol. However, no set rules say when to transplant your cannabis plants to ensure they grow and thrive. There are so many factors that come into play when deciding when your plants should be transplanted, but if you wait too long or try it too early, you are almost certain to harm the plant in some way. Here are some suggestions on when to transplant or propagate plants to best guarantee overall plant health during your grow.
One of the first considerations you should take is to avoid transplanting too early. Cannabis seedling roots should have grown enough to fully encase the soil. The roots should be dense enough that it holds the soil together well. Observe the roots to see how unrestricted they are. This seedling is ready to be grown. Remember that sometimes it may take practice; transparency cups can be beneficial for the new grower. If you attempt too early to plant her in her final resting place, she may not effectively grow roots into the full soil and help keep everything together. Should this happen, there's a strong chance that she'll be uprooted during transplantation, and if this happens to her fragile root system, it may hurt her chances of recovering quickly and without complications.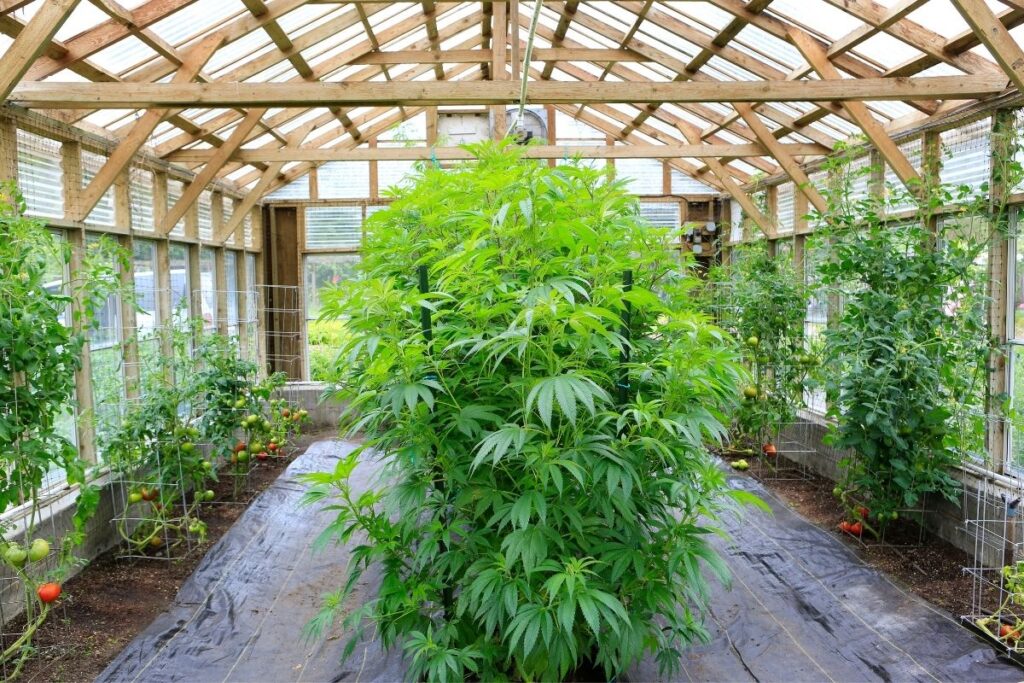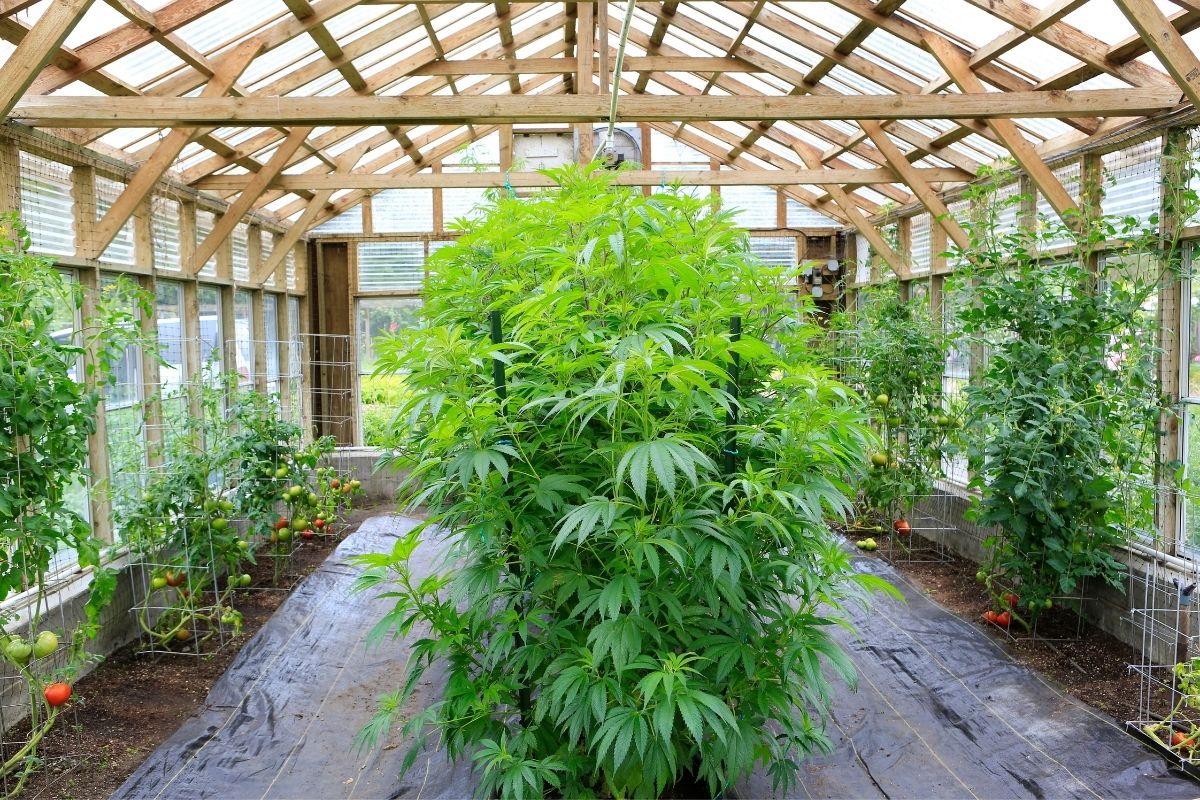 Depending on how your plant is taking the growing environment, you might get root-bound. Roots like room to spread out and grow into new places, and they get restricted when there's no more space left in the pot. If your plant appears to dry quickly while showing signs of stress, you might want to try repotting it or transferring some of its roots someplace with a better growth rate. Older plants may benefit from moving around so some of their roots aren't frozen in place and can explore fresh territory. You might not even need to do anything about it because the plant already produces signs of the vegetative stage. Sometimes all you may have to do is water your vegetating cannabis well because when this happens, the roots can grow another couple of inches.
For the following two weeks after your new plant is transplanted, you may see a few yellow-hued spots beginning to develop on some of its leaves. Don't worry; these spots are natural after-effects of the stress caused by transplanting. Though they may look somewhat alarming, they will eventually fade into brown (until the next stage in growth begins). As long as your plant's roots are undamaged and aren't otherwise showing signs of wilting or discoloration, go ahead and chop off the affected leaves sparingly wherever spotting occurs. Once you've ensured that all is well with both your plants (the old one outdoors and the newly transplanted one inside), please get back to doing whatever it was you were doing!
When growing at home, it is often a good idea to remember that the fewer times a seedling is transplanted, the better. If possible, directly transplant your seedling into their finished container or pot from their starter kit. Not doing so will increase the time it takes for every tomato variety to develop, but if this isn't possible, then knowing how long your favorite tomatoes take from germinating to finishing is vital.
Cannabis has become a hot topic in the media during the last several years. CBD products are a big cause for the sudden increase in cannabis industry demand.
Cannabis-derived CBD does not make you high despite its presence in the plant. Instead, many people think that CBD offers several health advantages. In addition to alleviating anxiety and soothing pain, it also reduces inflammation and treats a variety of skin problems. Cannabidiol made its debut in 2018 with the first drop!
A recent analysis forecasts that the market would expand by up to 21.2% annually by 2028. This is mostly because CBD has so many healing effects. The emerging industry has quickly become a well-known source of revenue after receiving official clearance in a number of states.
Here are some profitable CBD Business ideas
#1 CBD Cosmetics
CBD may be able to alleviate symptoms of dryness, irritation, and discomfort in the skin. CBD cosmetics have arisen as a new trend in the burgeoning market for natural goods like hemp oil. CBD beauty products are now available in a wide range of forms, including creams, lip balms, face masks, lotions, and more.
Customers who know about the advantages of CBD, particularly in skin care and cosmetics, are the ideal target audience in this industry. Once you've decided to give it a shot, be ready to handle things like research and development, packaging, and marketing, and locating potential merchants for your product.
Initial expenditures include insurance, payroll, marketing materials, and your money site, but are not limited to these. For the most part, you may anticipate to pay anywhere between $75,000 to well over $200,000.
#2 CBD-Infused Drinks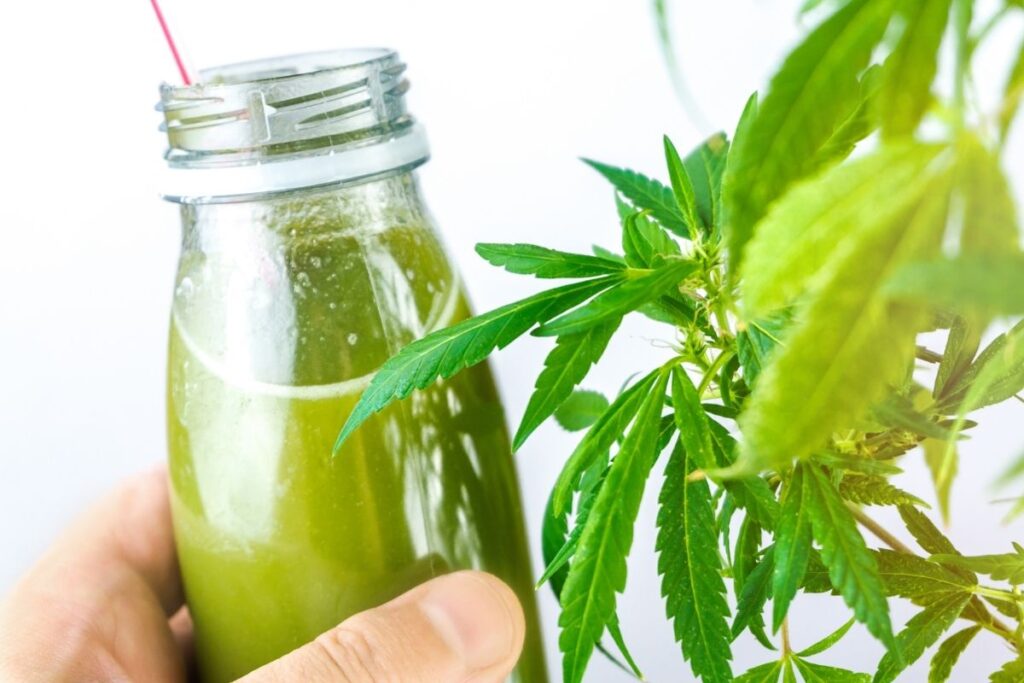 CBD-infused beverages may become increasingly popular in the future years, according to current trends. It's possible that CBD beverages might pose a challenge to the alcoholic beverage industry's dominance in the future, according to a research by Prohibition Partners. According to the findings of the research, the new market has the potential to reach USD four billion by 2024.
Coffee, water, beer, and tea are just a handful of the CBD-infused beverages now available on the market. While CBD-infused coffee may appear perplexing and difficult to understand, it's actually rather easy. You may make a CBD latte by mixing cannabidiol with cold brew, expresso, or milk.
On the other hand, adding cannabidiol to water might be a challenge because THC and CBD do not mix well with water. Yet another method known as "nanotechnology" may be able to aid in your quest for a solution. Since 2014, a company called CBD Living has made CBD water using this technique. Definitely a promising one of the promising CBD Business ideas you would want to venture.
#3 CBD-Infused Pet Products
A big proportion of the CBD business has enormous potential: pet products. Hemp-based CBD pet products are expected to contribute for 3 to 5 percent of total U.S. hemp CBD sales by 2025, according to a Nielsen research. Seventy-four percent of CBD purchasers own a pet, which is significant.
#4 Skin and Body Essentials
For individuals who prefer not to drink or inhale CBD products, putting it on their skin is a great option. Fast-moving topical treatments include ingredients like aloe vera or goat milk that have dermatological-enhancing effects. Additionally, you have the option of using some CBD in your goods.
Advertising, marketing plans, recommendation, long-term preservation, and fulfillment costs all need to be considered when running this type of business. Rent, wages, insurance payments, and worker's compensation are all part of running a physical retail store.
#5 Pills and Capsules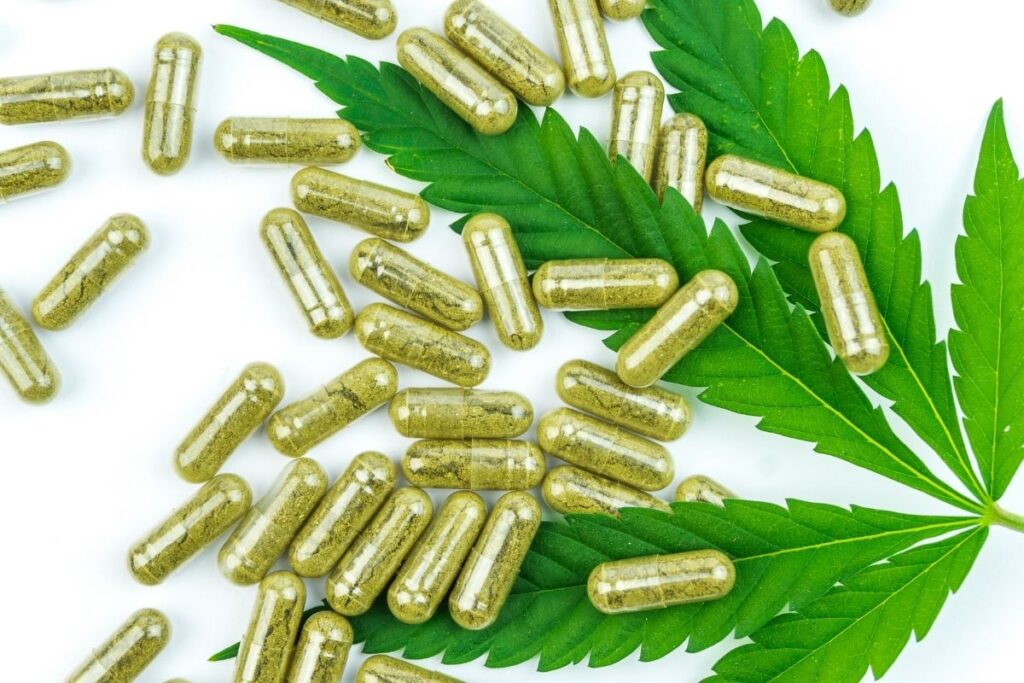 Given that CBD supplements constitute food, they do have an effect on the health of those who eat them Before you do anything else, be sure you review all of the federal laws and state regulations that are relevant to your industry. Despite this, CBD products sold as tablets are not claimed to be safe by the FDA.
Identify a dependable CBD source before starting with this CBD business ideas to ensure success. Aside from that, check to see if the supplements you purchase are compliant with local and state laws. To ensure high-quality items, a reliable supplier will need customers to submit to extensive testing before receiving their goods.
Conclusion
If you're ready to take a chance, CBD can open up a world of business prospects for you. However, you'll have to have a thick skin to endure the industry's strict restrictions and regulations. Do extensive study about the law's requirements, your target market, and the items you want to offer if you want a rewarding experience in business.
Things to Consider When Vetting a Seed Bank in Australia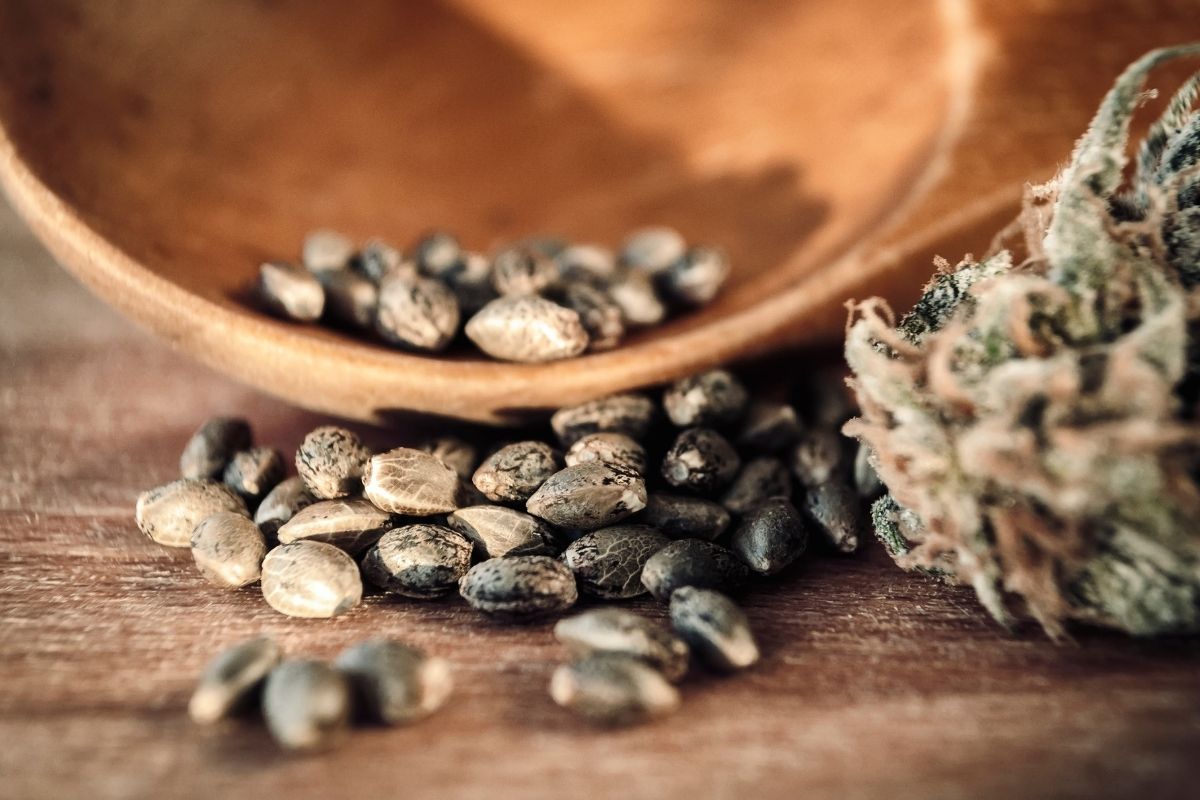 Are you worried about choosing the wrong seed bank for your upcoming grow? Don't know the things to consider when vetting a seed bank in Australia? With the cannabis industry growing bigger every day, several companies across the globe are producing cannabis seeds. Many weed seed bank companies may make it a daunting task for you trying to choose the right one. Selecting the wrong seed bank can cost you money and time. It can also give you a headache!
However, you don't need to worry about suffering the consequences of a wrong choice. We will save you from the hassle by helping you make the right choice the first time. This article will explain the things to consider when vetting an Australian seed bank or any other place across the world.
Here is a list of the things to look out for when buying marijuana seeds from a seed bank that ships to and from Australia.
Selection
Choosing a seed bank with a great selection is one of the things that would save you from many frustrations. An excellent choice is not just about a wide variety. While a broad variety matters, you also want to ensure that you're purchasing seeds that meet your overall needs. Therefore, you may assess the seed bank based on the variety and quality of their weed seeds, the best deal for the amount you desire, the usage of your marijuana plants, THC and CBD levels, and seed types. You should go for a seed bank offering seed selections that meet your needs.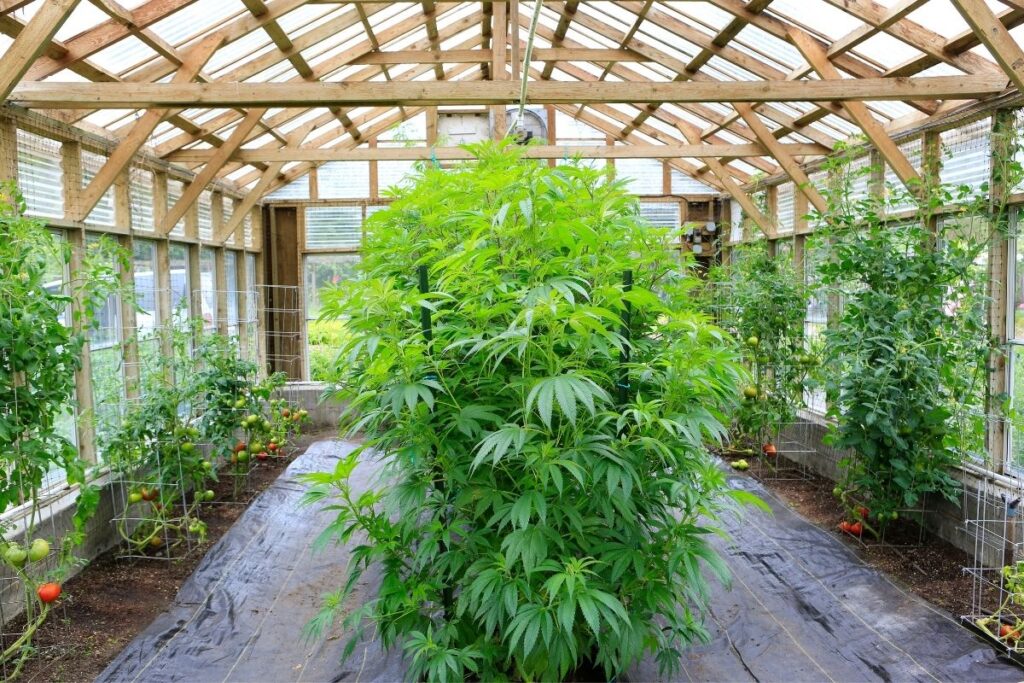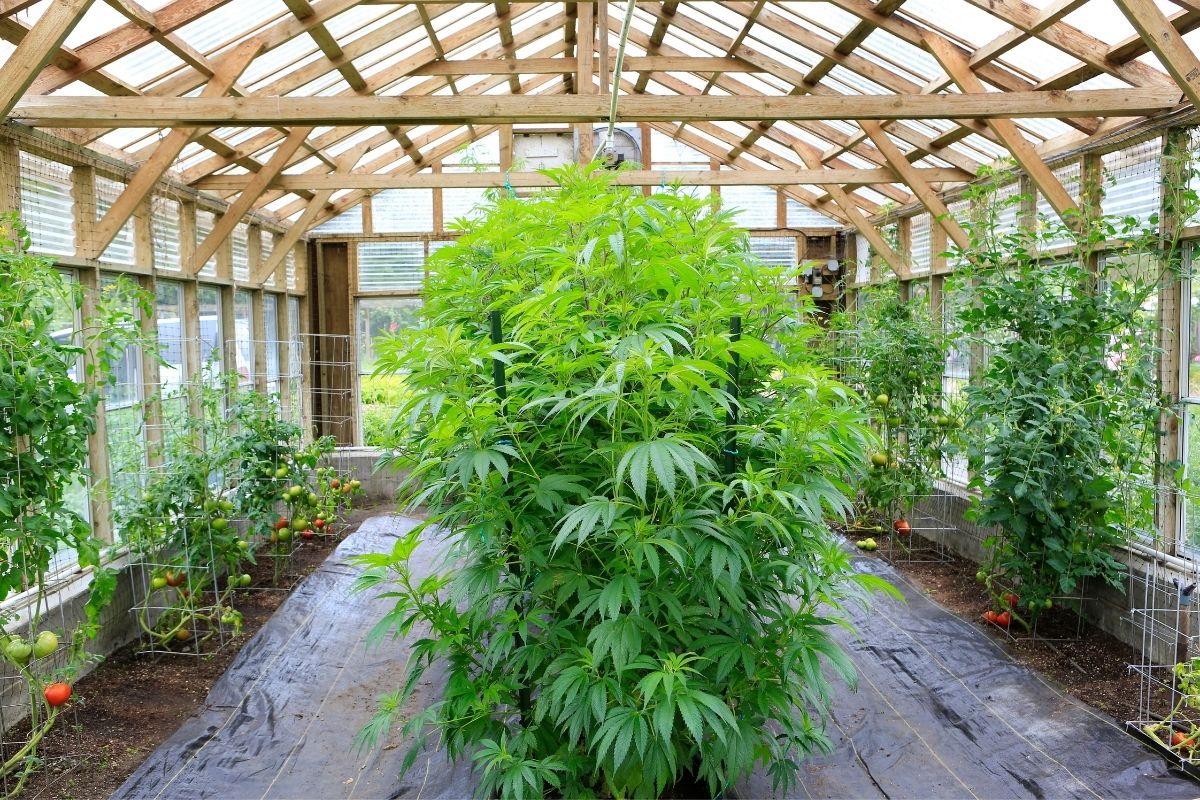 When vetting a seed bank in Australia, you may also want to know what and how you pay. In addition, you may need to think about getting the best guarantees and value for your investment. As such, among the things you may consider are free seeds and discounts.
You may need to consider other factors regarding payment, including germination rate guarantee or reimbursement, loyalty programs, and the accepted payment methods. You may want to choose a seed bank that accepts more payment options.
The support you receive from a seed bank company goes a long way to ensuring that you receive the best yield from your crop. To begin with, consider the company's customer care services because you should have a great experience when choosing your seeds.

You may also consider support. This is especially important if you are new to growing marijuana. Check on companies that will provide you with some guidance to help you enjoy the best yield from your crop.
Final Thoughts
When you are vetting seed bank companies in Australia, you may need to consider those that meet your specific needs. As such, some of the things you may need to consider are selection, payment, and support.
Still don't know how to go about vetting a seed bank? We recommend doing your due diligence when vetting a seed bank by checking online reviews and also ordering sample batches of seeds from a few different places which you can try out and see what works best for your specific needs.