CBD-Themed Mother's Day Gift Ideas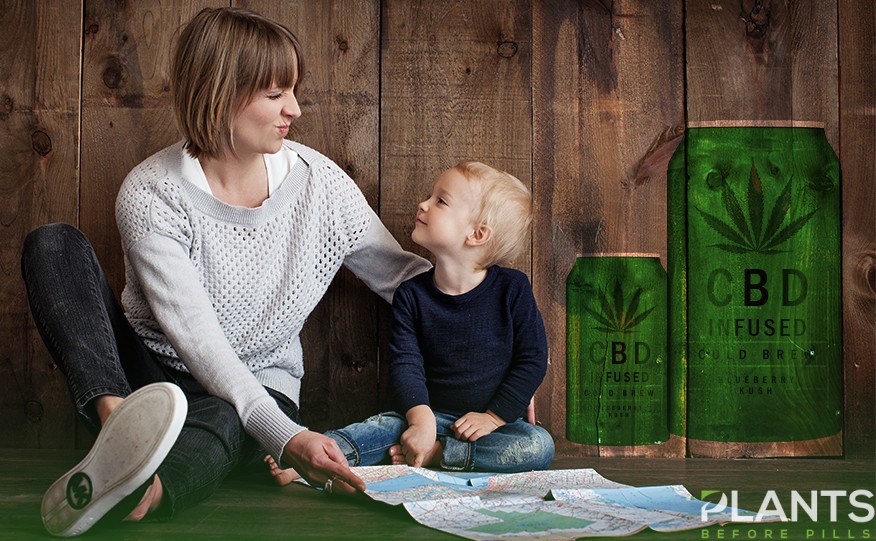 There's no denying that our mothers play a big part in our lives. Aside from being us into this world, moms are our anchor to this world. May it be a biological mother, an adoptive one, an aunt whose motherly instinct and care has carried you in tough times – showing your love and appreciation for all their hard work is only important.
While you may be tempted to give generic gifts and items from the drugstore or even pick up flowers or a piece of cake from your nearby grocery, bear in mind that taking into consideration their preferences is one you should not forget.
Don't be tempted to get the first mug or shirt you see. Instead, pick a thoughtful gift that shows just how much you know her. Whether it's something she has wanted for a long time or just an item she has mentioned in passing, make sure that what you get will make her smile and feel like the queen she is. After all, you cannot put a price on her happiness and everything that she has done for you.
So, for those of you who have cannabis-loving moms, here are some weed-themed gifts you can give for Mother's Day:
Amazing CBD-Inspired Mother's Day Gifts
For the Caffeine Addict
There's nothing like waking up to the scent of freshly-brewed coffee in the mornings. If a good cup of Joe is the only thing that will perk up your mom, why not give them something new? A CBD oil-based coffee is the way to go.
If you happen to be in Portland, Oregon, you can bring your mother for a once-in-a-lifetime experience at the Grön Cafe. This CBD-based café dubs itself as America's first licensed CBD café, so you're surely in for a treat. However, you can also get a CBD oil latte at Gregory's Coffee in New York. Should you go to the Big Apple, make sure to explore the tourist places as well. You can also purchase CBD hemp oil infused coffee from Strava Craft Coffee for their quick fix.
While you are it, consider giving the main woman in your life a pour-over set. An OXO one is the perfect accompaniment for their CBD oil-based drink.
For the Accessory Fiend
For the mother than appreciates a good cannabis-themed accessory, gifting a ceramic bong is more than ideal. The clean, sleek lines would surely complement any place or room in their home. Plus, the minimalist design makes it easier for them to hide should their parents or grandchildren come over.
One of the brands on the market that have simple, yet beautiful designs is Summerland Ceramics. This brand has a ton of gorgeous terracotta bongs and pipes designed to enhance their smoking experience. Another brand that takes pride in having ergonomic ceramic pipes is Miwok Junior. Giving your mother a piece from either of these collections will surely elevate their smoking pleasure.
If your mom wants to go in another direction, giving her a CBD oil vape pen starter kit will give her a whole new experience.
For the Mom Who Likes to Read
As they get older, our mamas tend to relax and read more in their spare time. This allows their brain to work and be stimulated even while they are just at rest. One of the best reads about cannabis is Smoke Signals by Martin A. Lee. This book makes a compelling case about the history of cannabis and its implications on society.
Furthermore, this book sheds insight on the misguided notions of society and the authorities who were then waging a war on this plant. Reading the pages of this eye-opening read will surely make your dear mommy appreciate how far the movement has come.
For the Mom Who Deserves a Spa Day
Our mothers deserve only the best that life has to offer. If your mom has constantly been asking for a foot rub or well-deserved massage, what better gift to give than an all-expense paid spa day?
A CBD hemp oil-based facial at Heyday Skincare will certainly take years off her face, allowing her to look glowing and younger than ever before. You can choose from a 50-minute or 75-minute facial. The ultimate glam experience includes a CBD oil-infused facial massage, a warm CBD avocado honey mask, and many more.
However, if your mama does not want to go out of the comforts of her own home, you can simply bring a basket of goods for her. You can buy pure cannabidiol-infused honey from Hey Skincare so she can use a mask at her own place.
For the Mom Who Loves Fancy Home Décor
Now that the home decorating trend has taken over the world by storm, chances are, your momma is one of these individuals who has been bitten by this decorating bug. If she has been getting into home goods and décor shopping, a good conversation starter piece is something she will definitely appreciate.
While there are some posters and prints that appear to be tacky, there are also some pictures and décor that are subtle yet still look out of this world. A minimalist yet unique piece you can give is the crossbar ashtray from Love + Destroy. The brand also boasts of a pebble ashtray that will go well with any space. Pair this with a pipe from the same brand and her smoking experience will never be the same.
A ceramic set from the JA x Sweet Leaf collaboration will also provide your mama everything that she has been looking for. Complete with a stash jar, rolling tray, and ashtray, there is nothing she could want more.
Except maybe the crystal-looking ashtray from Andre O. Hughes. This art piece will make your momma's living (or dining) room feel like a gallery of sorts, especially when the sun hits the ashtray just right. From rose-colored to citrine to amber, this piece will change hues right before your very eyes.
For the Foodie
There are mothers who just can't get enough of CBD oil edibles. If your mommy is one of these food enthusiasts, give them a basket filled with all the delicious cannabis goodies you can find.
The sativa pastilles from Beboes will surely satisfy her sweet tooth. Not to mention, this will give your mom a subtle yet euphoric high that they have been looking for. Diamond CBD also has an assortment of CBD hemp oil edibles available on their site. Some of their yummy flavors include peach, watermelon, cherry, and many more. They even have varying gummy shapes and sizes, from bears to worms and everything else in between.
Lord Jones also has a collection of CBD gumdrops made from natural fruit flavors and gelatin. Meanwhile, chocolate lovers will have a grand time tasting artisanal chocolates made from premium cacao and cannabis. Ask her to pair this with wine and she is set for the night ahead.
Another option you might want to consider when it comes to giving gifts includes the recipe book titled Cooking with CBD Oil: Delicious Recipes for Edibles and Everyday Recipes for Healthy Living by John Leggette, a medical professional. This recipe book will inspire your mommy to get more creative in the kitchen.
For the Skincare Loving Mom
While your mother is not getting any younger, presenting her with skincare and beauty items will definitely keep her skin looking young and supple. As pure cannabidiol oil is known for its antioxidant and moisturizing properties, these CBD infused beauty products will not only make her skin glowing, it can also combat signs of aging and even stave off acne and inflammation.
Some of the best and most raved about skincare products on the market include Herbivore's Emerald Cannabis Sativa Hemp Seed Deep Moisture Glow Oil. This beauty oil is meant to nourish the skin and help soothe irritation. Another highly praised product is Milk Makeup's Cannabis Sativa Seed Oil Hydrating Face Mask. Coming in a handy travel-sized container, this is perfect for moms who want hydration even while they are on the go.
For the Beauty Junkie
What's the use of all your mom's skincare products if her natural beauty isn't enhanced, right? With the help of cannabis makeup, she can look and feel her best.
One of the popular makeup items on the market is Milk Makeup's Kush Mascara. This is a godsend for anyone's who has ever had problems with short lashes. With a good amount of CBD hemp oil, this can make lashes look fuller and be more moisturized at the same time. MGC Derma also has a CBD BB Concealer Repair Cream that's made with SPF 20. This can prevent wrinkles and combat signs of aging while concealing blemishes.
To help you give back to this special woman in your life, take a cue from one of these gifting suggestions. Who knows, you might find one that tickles your mother's fancy.
High and Wealthy: Top 8 Richest People Who Have Used Marijuana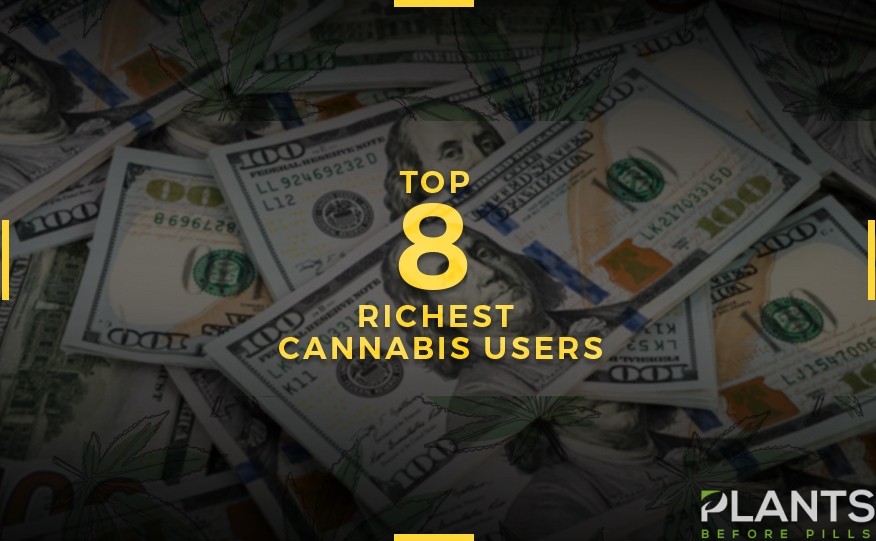 For years, the word "rich" carries a broad range of possible connotations – classy, refined, eloquent, regal … and high?
Gone were the days when the wealthy are boxed within the "prim and proper" notion. Today, the newer generations of the top 1% are more than willing to break the strict expectations and experience a different dose of high and wildness.
From business tycoons, politicians, to award-winning artists, here are 8 of the richest cannabis users.
Get to know them:
Perhaps, it is safe to say that almost every guy has heard the name "George Zimmer" before. He is, after all, the founder and former CEO of the popular clothing chain, Men's Warehouse. Although Zimmer was fired as executive chairman in 2013 due to his "unwillingness to hand over the reins," the entrepreneur remains to be one of the biggest fish in the cannabis pond.
In fact, in 2010, Zimmer has openly showcased his support for the legalization of cannabis by donating a staggering $70, 500 to support the Proposition 19 in California.
Five years later, in an interview with CNBC, the former CEO said he has been regularly smoking marijuana for half a century already. When asked about his stand about the marijuana prohibition, Zimmer is quick to respond, saying: "This is the biggest con that has been perpetrated on this country in the last century."
No one can debunk the unpleasant stereotypes linked to marijuana users more than the American billionaire Ted Turner. Not only is he famous for founding the first 24-hour news network, CNN, but he is also regarded as America's second-largest individual landowner and a self-made billionaire. In 2014, Forbes estimated Ted Turner's net worth at $2.2 billion. Today, Turner continues to rise as one of the top media tycoons in the country.
For years, Ted Turner has been rumored to have been a marijuana user. Some sources even claimed he had been caught growing marijuana in his dorm room at school. Although the mega-mogul refused to clarify the rumors, his vocal support for the legalization of cannabis and his consistent role as a sponsor of the Kentucky Hemp Museum already seem to confirm the report.
Richard Branson is not the kind to back out from anything – even from admitting he smokes marijuana. In fact, in an interview with GQ magazine, the founder of the Virgin empire had admitted he tried using cocaine, ecstasy, Viagra, and marijuana.
"I haven't tried skunk, I have smoked cannabis though. I mean, I went with my son on his gap year, for God's sake. We learned to surf and had some nights where we laughed our heads off for eight hours," the multi-millionaire airline boss told Piers Morgan.
As a bonus, the British entrepreneur also said that the first person to teach him how to roll a joint is none other than Rolling Stones guitarist Keith Richards.
For years, Branson has been one of the most devoted supporters of the legalization of marijuana and even said he'd put in on sale if it were to become legal.
No one lives the "American Dream" more accurately than Hugh Hefner. From astounding mansions, fanciful lifestyle, dream girls, to regular puffing of cannabis – this magazine tycoon seems to has it all. Despite his death in 2017, the founder and editor-in-chief of Playboy magazine remains to be one of the biggest faces of celebrity cannabis users.
"I don't think there's any question that marijuana should be legalized because to not legalize it, we're paying the same price we paid for prohibition," he told Fox News on 2010 when asked about his stand on the legalization of the plant. "In other words, it is a medical concern and it should be handled that way."
In a book called High in America: The True Story Behind NORML and the Politics of Marijuana, Hefner shared how marijuana made him see sex in a different light. "Smoking helped put me in touch with the realm of the senses. I discovered a whole other dimension to sex. I discovered the difference between fucking and making love," the Playboy magnate told Patrick Anderson.
Nothing tops Michael Bloomberg when it comes to being the face of success. Not only is he the co-founder and CEO of the financial, software, data, and media giant, Bloomberg L.P, but he also became a three-term Mayor of New York City. Forbes estimated his net worth to be a stunning $55B and was even hailed as the 9th richest people in the world.
In 2001, Bloomberg was asked by New York Magazine whether he had ever tried marijuana, in which he responded with the iconic line: "You bet I did. And I enjoyed it."
He then later came to regret making the comment when the National Organization for the Reform of Marijuana Laws Foundation unveiled a $500,000 ad campaign featuring his face alongside the quote.
"In terms of, I had, certainly when I was younger, as I suppose most people in my generation, experimented," he told during a news conference. "I never lie, so if somebody asked me a question, I told them. Do I, in retrospect, wish I didn't say it that day so they couldn't quote it? Of course."
However, despite his experience with the plant, Bloomberg was not fond of decriminalizing marijuana. In 2013, he even called medical marijuana "one of the greatest hoaxes of all time."
The American business magnate and co-founder of Microsoft isn't just commendable for having the world's largest private charitable foundation but also for his vocal support for the legalization of marijuana13 in his home state of Washington.
Although the Microsoft's mogul has been mum on whether he had used to smoke cannabis, his 1994 interview with Playboy seem to suggest a possible answer. During the said interview, Gates was asked if he had ever taken drugs, particularly LCD. He responded by saying: "My errant youth ended a long time ago."
When asked to further his answer, the American entrepreneur only said: "That means there were things I did under the age of 25 that I ended up not doing subsequently."
Bill Gates now stands as the top 2 richest individuals in the world, according to Forbes.
Aside from his vocal support for democratic ideals and causes, the Hungarian-American billionaire George Soros is also a faithful supporter of the legalization of marijuana. In fact, since 1984, he has been injecting more than $80 million of his money to various alliances and networks for the advancement of the legalization of marijuana.
Although he said he finds no use for drugs, the prominent international investor admitted he once tried smoking cannabis.
"I tried marijuana and enjoyed it, but it did not become a habit and I have not tasted it in many years," Soros said in an interview.
As a well-known humanitarian, George Soros believed that the marijuana laws are doing more harm to people than good.
"The criminalization of marijuana did not prevent marijuana from becoming the most widely used illegal substance in the United States and many other countries. But it did result in extensive costs and negative consequences," he asserted.
Perhaps, we can all agree that no other CEO could top the grand stature of Steve Jobs when it comes to the public realm. After all, who would forget the genius mind behind the Apple gadgets? In 2010, he was hailed by Forbes to be the 17th most powerful person. And even when he succumbed to cancer in 2011, he was still regarded as one of the leading pioneers of the microcomputer revolution.
Prior to his death, Jobs' involvement in recreational drug use is not a secret to the public. In fact, he was even able to give a talk about his drug experiences, particularly with LSD and marijuana. During the interview, the Apple Co-Founder expressed that his use of LSD was one of the "two or three most important things" he ever did in his life. He also said he and his friends used to smoke marijuana and eat pot brownies for some time before. For Jobs, the reason behind his marijuana usage stems from the relaxing effect the plant provides, along with its creative significances.
Today, Steve Job's legacy continues to affect the computer, wireless, and even cannabis industries.
After his death, Daniel Kottke, an old friend of Jobs' told CNN that Jobs' experiments with drugs stopped with the dawn of his company, Apple.
"Once Apple started, Steve was really focused with all of his energy on making Apple successful… and he didn't need psychedelics for that," he explained.
Conclusion:
Surely, the "high" and wealthy will always have their own ways to stay on top. From CEOs, politicians, sports personalities, to celebrities, there always comes a broad list of rich people who find leisure in the company of the green plant.
Who among these people do you fancy sharing a joint with?
Paul Wilmot Communications Ventures to Cannabis Territory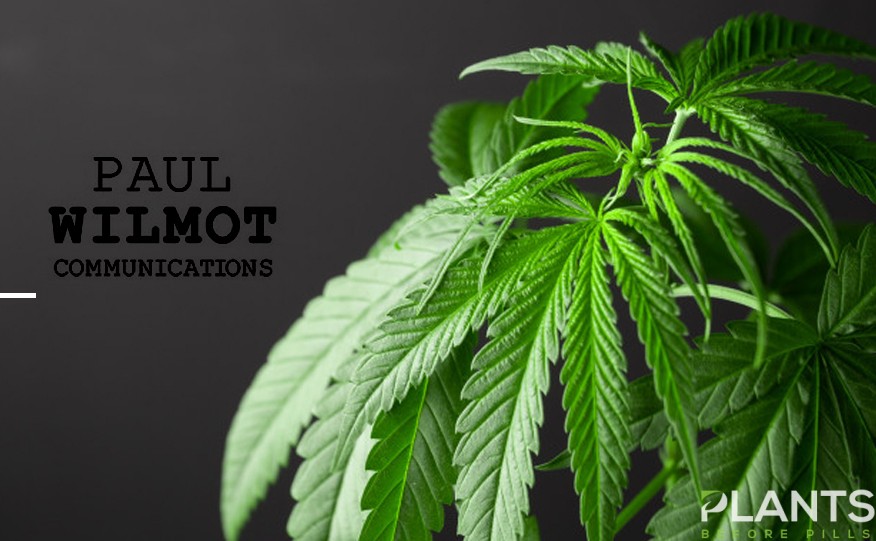 Paul Wilmot Communications (PWC), a public relations firm servicing companies in and out of the United States, is the latest agency to venture into the cannabis industry. The agency's expansion follows in the wake of Havas Media's entrance to the world of marijuana early in July 2019.
The communications agency intends to create a cannabis division which focuses solely on catering to marijuana products in the market. In particular, Paul Wilmot aims to provide access to clients and companies who are handling CBD and THC products.
Taking the Road Less Travelled
With the wave of legalization hitting the different areas in the United States and the global market, Paul Wilmot Communications believes that it has the capacity to "provide the opportunity to introduce the new uses of CBD within the broader cannabis category."
In line with the growing market opportunities in the field, PWC chief executive officer Hampton Carney states that the niche creates a "tremendous opportunity to educate the general public on their benefits while creating broader, mainstream acceptance and understanding of the category."
Samantha Kain, managing director of the company, shares that the new division was created specifically to address the growing needs and demands of the industry. With over two decades of experience, the agency hopes to cement its place by continuously creating strategic brand awareness.
Beautiful Partnerships
Following news of its departmental expansion, PWC reveals in its press release that its services have been retained by three clients in the CBD and cannabis-derived industry. The services will range from influencer campaigns, media relations, community management and engagement, corporate communications, and thought leadership.
Despite giving the public a glimpse of its future endeavors, the communications agency remains mum on the list of clients it is currently working with. According to its press release, the company will name its three partners later this fall.
What the Future Holds
Under its newly-established division, Women's Wear Daily predicts that the agency will be working closely with brands in the beauty and skincare sector, particularly with the firm saying it is slated to roll out CBD and THC products and retail concepts that cover skincare and beauty items. The line will include body balms, tinctures, supplements, and many more.
Besides these, the new PWC division will also be responsible for handling fashion lines and accessories related to the industry.
Alongside the new division, PWC's broadcast and podcast team will work towards giving new clients exposure through initiating conversations surrounding cannabis.
Flower Co. Raises $2.8 Million Fund to Expand Operations in California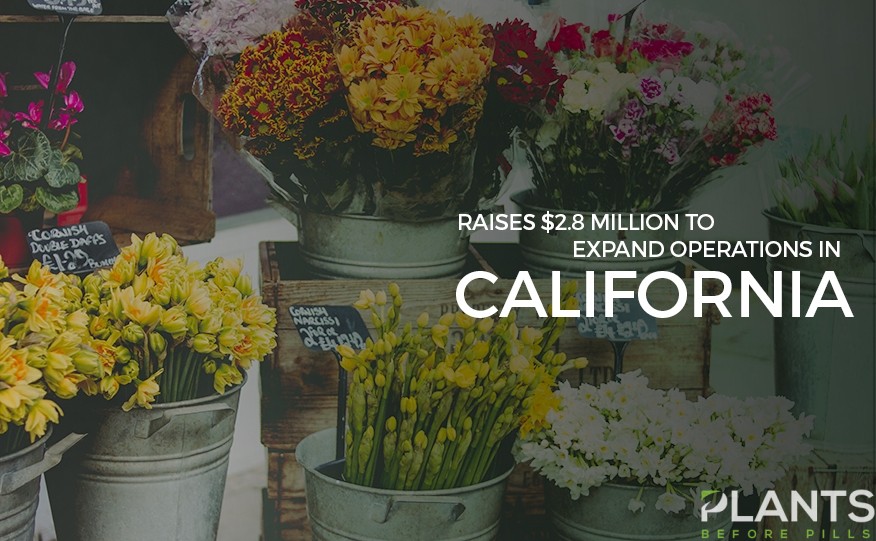 The online wholesale cannabis seller Flower Co. recently announced it had raised about $2.8 million fund in a seed round. Investors include firms such as Slome Capital and Prehype, as well as some individuals.
With the funding, the firm aims to tap black market patrons to buy legally through its better deals and accessibility using its platform. While anyone can purchase cannabis on the site, Flower Co. can considerably slash the prices of its merchandise for its members. With an annual membership of $119, loyal buyers can avail their favorite cannabis strain or products with up to 40% off the original price.
Calling itself "the Costco of cannabis," the cannabis merchant offers a wide range of services for its ordinary buyers and members. Aside from the discounts, customers can also get the products through the company's fast delivery service. Members can also gain access to the company's exclusive events and concerts.
Making Cannabis Purchases Legal
In many U.S. states where medical cannabis and recreational cannabis are legal, sales in the black market are higher than in legitimate merchants.
In California, where selling and using marijuana both for medical and recreational purposes is legal, the black market still dominates because of the high prices driven by high taxes.
The regulated cannabis market is merely one-fourth the size of the unregulated market, Ted Lichtenberger, Flower Co. CEO said.
Black Market Dominance in California
Last year, California authorities seized around $30 million in marijuana products after increasing the number of raids on unlicensed cannabis dispensaries. Even so, industry leaders said enforcement is still insufficient to break the superiority of the black market in the state.
In 2018, the first year when licenses were issued to dispensaries, the Bureau of Cannabis Control of the state worked with local law enforcers to serve six search warrants on illegal pot shops. During the same year, the agency seized some 1,594 pounds of marijuana products amounting to $13.5 million.
The bureau's drive to control the proliferation of black market has continued this year. During the first half of 2019, the agency served 19 search warrants on unlicensed sellers, seizing more than 2,500 pounds of illegal marijuana products valued at around $16.5 million, according to a recently released data. The state has also confiscated a total of $219,874 in cash from illegal pot shops.
Starting this month, Gov. Gavin Newsom imposed fines of up to $30,000 per day against illicit marijuana growers and sellers to strengthen enforcement further.