CBD-Themed Mother's Day Gift Ideas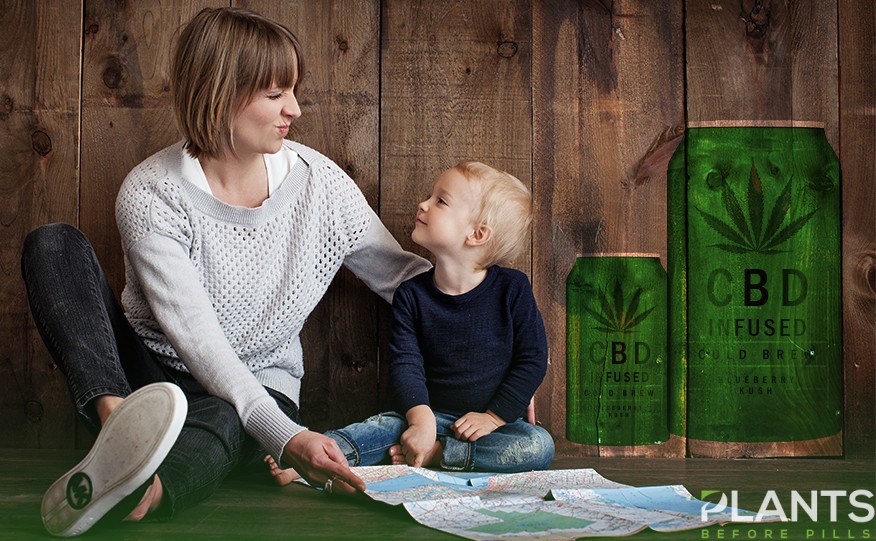 There's no denying that our mothers play a big part in our lives. Aside from being us into this world, moms are our anchor to this world. May it be a biological mother, an adoptive one, an aunt whose motherly instinct and care has carried you in tough times – showing your love and appreciation for all their hard work is only important.
While you may be tempted to give generic gifts and items from the drugstore or even pick up flowers or a piece of cake from your nearby grocery, bear in mind that taking into consideration their preferences is one you should not forget.
Don't be tempted to get the first mug or shirt you see. Instead, pick a thoughtful gift that shows just how much you know her. Whether it's something she has wanted for a long time or just an item she has mentioned in passing, make sure that what you get will make her smile and feel like the queen she is. After all, you cannot put a price on her happiness and everything that she has done for you.
So, for those of you who have cannabis-loving moms, here are some weed-themed gifts you can give for Mother's Day:
Amazing CBD-Inspired Mother's Day Gifts
For the Caffeine Addict
There's nothing like waking up to the scent of freshly-brewed coffee in the mornings. If a good cup of Joe is the only thing that will perk up your mom, why not give them something new? A CBD oil-based coffee is the way to go.
If you happen to be in Portland, Oregon, you can bring your mother for a once-in-a-lifetime experience at the Grön Cafe. This CBD-based café dubs itself as America's first licensed CBD café, so you're surely in for a treat. However, you can also get a CBD oil latte at Gregory's Coffee in New York. Should you go to the Big Apple, make sure to explore the tourist places as well. You can also purchase CBD hemp oil infused coffee from Strava Craft Coffee for their quick fix.
While you are it, consider giving the main woman in your life a pour-over set. An OXO one is the perfect accompaniment for their CBD oil-based drink.
For the Accessory Fiend
For the mother than appreciates a good cannabis-themed accessory, gifting a ceramic bong is more than ideal. The clean, sleek lines would surely complement any place or room in their home. Plus, the minimalist design makes it easier for them to hide should their parents or grandchildren come over.
One of the brands on the market that have simple, yet beautiful designs is Summerland Ceramics. This brand has a ton of gorgeous terracotta bongs and pipes designed to enhance their smoking experience. Another brand that takes pride in having ergonomic ceramic pipes is Miwok Junior. Giving your mother a piece from either of these collections will surely elevate their smoking pleasure.
If your mom wants to go in another direction, giving her a CBD oil vape pen starter kit will give her a whole new experience.
For the Mom Who Likes to Read
As they get older, our mamas tend to relax and read more in their spare time. This allows their brain to work and be stimulated even while they are just at rest. One of the best reads about cannabis is Smoke Signals by Martin A. Lee. This book makes a compelling case about the history of cannabis and its implications on society.
Furthermore, this book sheds insight on the misguided notions of society and the authorities who were then waging a war on this plant. Reading the pages of this eye-opening read will surely make your dear mommy appreciate how far the movement has come.
For the Mom Who Deserves a Spa Day
Our mothers deserve only the best that life has to offer. If your mom has constantly been asking for a foot rub or well-deserved massage, what better gift to give than an all-expense paid spa day?
A CBD hemp oil-based facial at Heyday Skincare will certainly take years off her face, allowing her to look glowing and younger than ever before. You can choose from a 50-minute or 75-minute facial. The ultimate glam experience includes a CBD oil-infused facial massage, a warm CBD avocado honey mask, and many more.
However, if your mama does not want to go out of the comforts of her own home, you can simply bring a basket of goods for her. You can buy pure cannabidiol-infused honey from Hey Skincare so she can use a mask at her own place.
For the Mom Who Loves Fancy Home Décor
Now that the home decorating trend has taken over the world by storm, chances are, your momma is one of these individuals who has been bitten by this decorating bug. If she has been getting into home goods and décor shopping, a good conversation starter piece is something she will definitely appreciate.
While there are some posters and prints that appear to be tacky, there are also some pictures and décor that are subtle yet still look out of this world. A minimalist yet unique piece you can give is the crossbar ashtray from Love + Destroy. The brand also boasts of a pebble ashtray that will go well with any space. Pair this with a pipe from the same brand and her smoking experience will never be the same.
A ceramic set from the JA x Sweet Leaf collaboration will also provide your mama everything that she has been looking for. Complete with a stash jar, rolling tray, and ashtray, there is nothing she could want more.
Except maybe the crystal-looking ashtray from Andre O. Hughes. This art piece will make your momma's living (or dining) room feel like a gallery of sorts, especially when the sun hits the ashtray just right. From rose-colored to citrine to amber, this piece will change hues right before your very eyes.
For the Foodie
There are mothers who just can't get enough of CBD oil edibles. If your mommy is one of these food enthusiasts, give them a basket filled with all the delicious cannabis goodies you can find.
The sativa pastilles from Beboes will surely satisfy her sweet tooth. Not to mention, this will give your mom a subtle yet euphoric high that they have been looking for. Diamond CBD also has an assortment of CBD hemp oil edibles available on their site. Some of their yummy flavors include peach, watermelon, cherry, and many more. They even have varying gummy shapes and sizes, from bears to worms and everything else in between.
Lord Jones also has a collection of CBD gumdrops made from natural fruit flavors and gelatin. Meanwhile, chocolate lovers will have a grand time tasting artisanal chocolates made from premium cacao and cannabis. Ask her to pair this with wine and she is set for the night ahead.
Another option you might want to consider when it comes to giving gifts includes the recipe book titled Cooking with CBD Oil: Delicious Recipes for Edibles and Everyday Recipes for Healthy Living by John Leggette, a medical professional. This recipe book will inspire your mommy to get more creative in the kitchen.
For the Skincare Loving Mom
While your mother is not getting any younger, presenting her with skincare and beauty items will definitely keep her skin looking young and supple. As pure cannabidiol oil is known for its antioxidant and moisturizing properties, these CBD infused beauty products will not only make her skin glowing, it can also combat signs of aging and even stave off acne and inflammation.
Some of the best and most raved about skincare products on the market include Herbivore's Emerald Cannabis Sativa Hemp Seed Deep Moisture Glow Oil. This beauty oil is meant to nourish the skin and help soothe irritation. Another highly praised product is Milk Makeup's Cannabis Sativa Seed Oil Hydrating Face Mask. Coming in a handy travel-sized container, this is perfect for moms who want hydration even while they are on the go.
For the Beauty Junkie
What's the use of all your mom's skincare products if her natural beauty isn't enhanced, right? With the help of cannabis makeup, she can look and feel her best.
One of the popular makeup items on the market is Milk Makeup's Kush Mascara. This is a godsend for anyone's who has ever had problems with short lashes. With a good amount of CBD hemp oil, this can make lashes look fuller and be more moisturized at the same time. MGC Derma also has a CBD BB Concealer Repair Cream that's made with SPF 20. This can prevent wrinkles and combat signs of aging while concealing blemishes.
To help you give back to this special woman in your life, take a cue from one of these gifting suggestions. Who knows, you might find one that tickles your mother's fancy.
Does Cannabis Help Or Harm Your Workout? [VIDEO]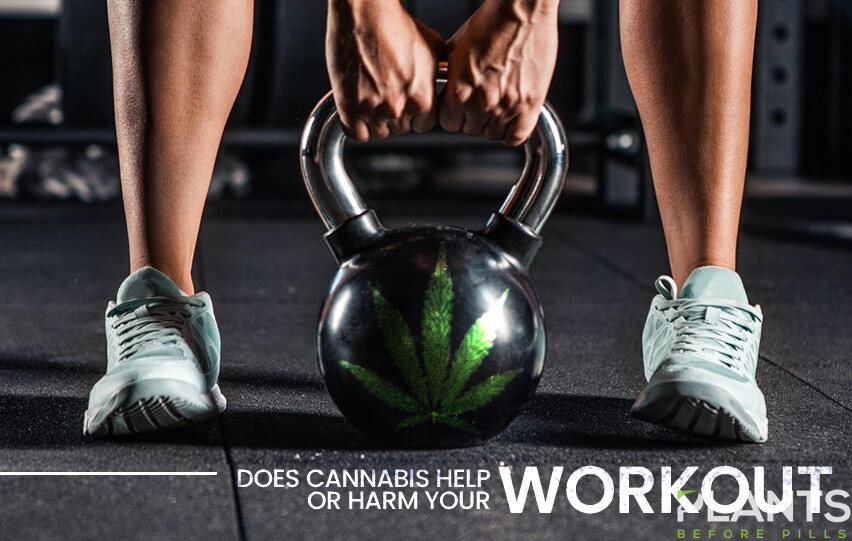 As cannabis has become more widely accepted and used, there are still many common questions and concerns people have in regards to how it can affect your workout.
Can You Take CBD at Work? Find Out Here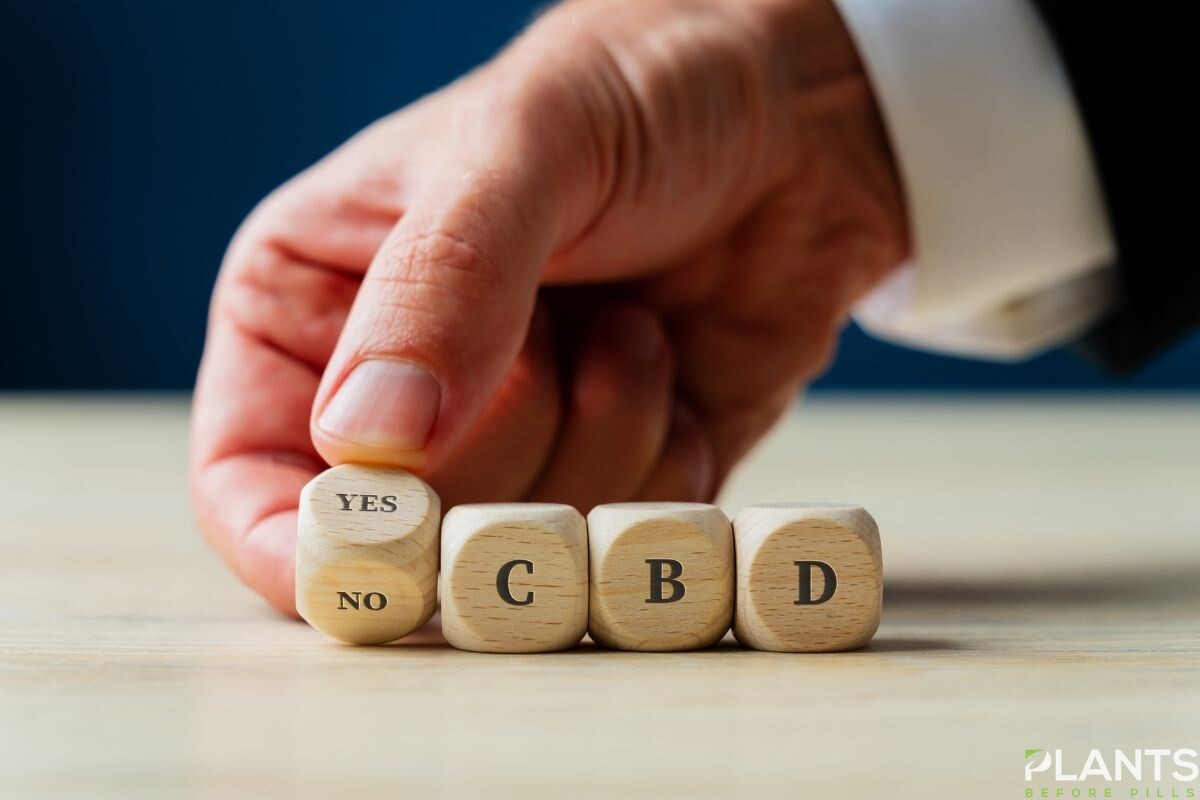 Cannabidiol's legalization has made it a permanent fixture in the lives of tens and thousands of people around the globe, particularly those who suffer from chronic pain, anxiety, and other medical conditions.
With CBD products available in just about every state in the country, it cannot be denied that workplace rules and regulations around the use of these items have come to light. After all, many employers are concerned not only about the performance of these employees in the workplace, but also whether or not it's appropriate to even take CBD at work in the first place.
A Brief Overview on CBD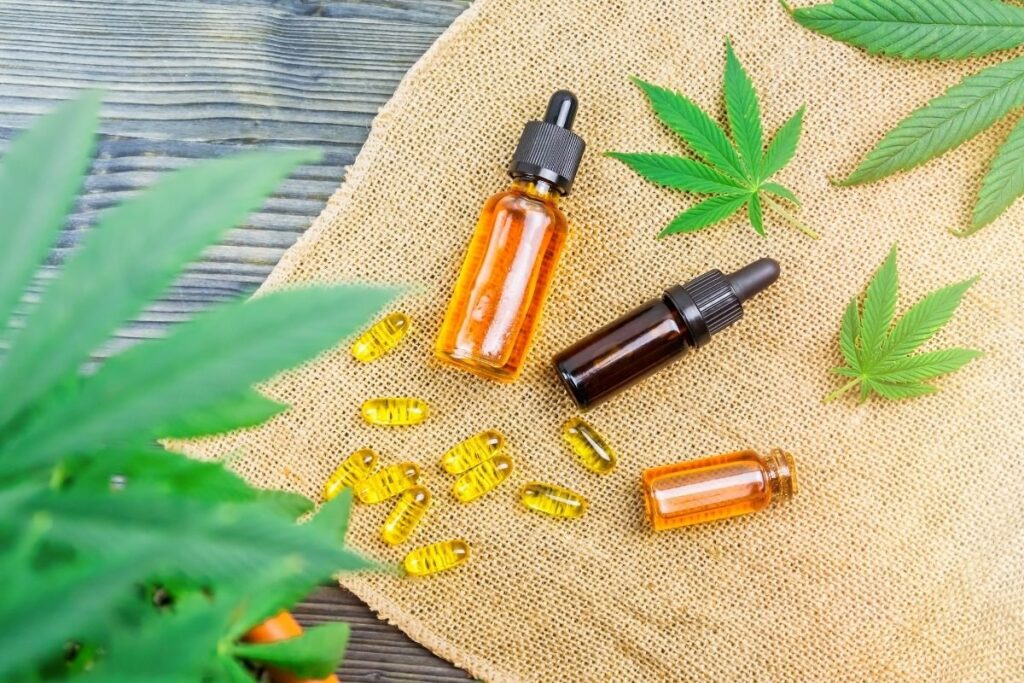 Cannabidiol (CBD) is one of the chemicals found in cannabis and hemp plants. Unlike tetrahydrocannabinol (THC), this compound does not cause users to feel intoxicated or to be high as it is a non-psychoactive compound.
Under the Farm Bill of 2018, all hemp-derived products are now considered legal. This means that cannabidiol oil and products from hemp can now be sold and be available on the market. However, the Food and Drug Administration (FDA) has only approved one drug that uses CBD to treat epilepsy, namely Epidiolex.
Cannabidiol is highly praised in the cannabis community not only for its non-psychoactive components, but also for its numerous health claims. It is often used for treating chronic pain, anxiety, insomnia, addiction, and a host of other medical conditions.
CBD at Work and the impairment and intoxication it brings
Despite being legal throughout different states, it is not surprising that CBD still garners a certain stigma to it, especially since there are still unregulated products out there are that are not 100% pure CBD. This means that not only does it exceed the allowed 0.3% THC, which is still not intoxicating, but it can potentially alter employee performance.
Unless a product has been thoroughly tested and verified by a third-party laboratory saying that cannabidiol products from this brand and line do not contain THC, individuals run the risk of employees testing positive for marijuana in case they are subjected to a drug test by their employers.
As a matter of fact, there have been numerous instances in the past where employees have been fired from their work after testing positive for the drug, even though they have only taken CBD-marketed products. This resulted in lawsuits against manufacturers who claimed that their products are made from pure CBD.
Since impure cannabidiol products can have effects on users, there have been agencies such as the Department of Transportation (DOT) that have issued mandates against the use of cannabidiol in the workplace. These include school bus drivers, truck drivers, and even police officers.
However, for those not under the jurisdiction of the Department of Transportation, the use of cannabidiol at work remains under the existing employer-employee contracts and under the current rules and regulations. This means that individuals who opt to use CBD in the workplace may not be covered by protections who test positive for the drug, unlike those who are using medical marijuana.
Communication at the Core
For all concerned parties to be given the proper protection they need, education and communication should remain at the center. This entails employees being given the education and implications of using CBD, and by extension, the potential contamination of THC into these products.
At the same time, it is imperative that workers are in the know about the existing drug and alcohol policies in the workplace. While the use of cannabidiol will not put individuals under the influence, there are still accompanying risks to using CBD and there are implications when a positive marijuana test is obtained.
Conclusion
Although there are certain states such as New York that are now taking strides in changing existing labor laws on employee cannabis drug testing, there is still a long way to go when it comes to revising these drug testing policies and how it perceives CBD use. So, be sure to be wary about using cbd at work in the meantime and learn about your workplace drug rules to be on the safe side.
CBD OIL BENEFITS + what it did to my skin! [VIDEO]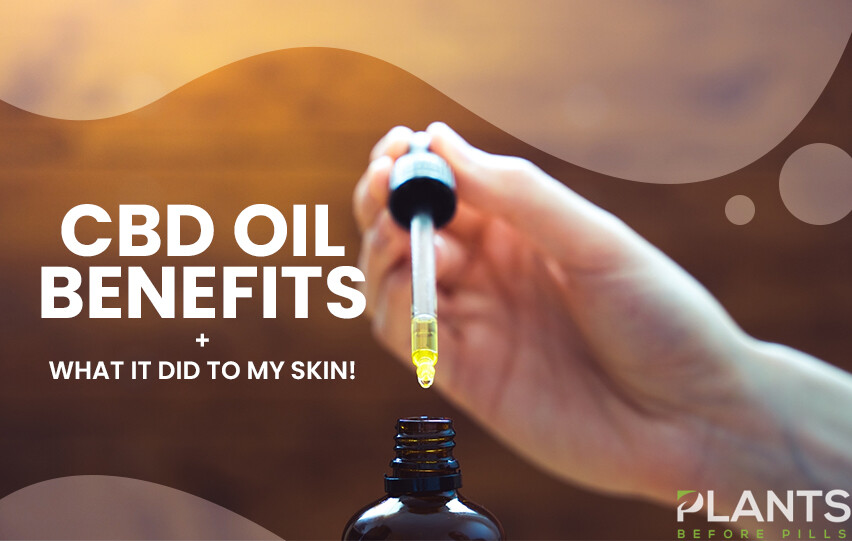 This video talks about the benefits of CBD oil for skin. Many users are starting to notice how CBD can work well in making the skin more healthy, plump, and supple. It can also address a variety of skin issues such as acne and redness.