5 Restaurants That Serve CBD Infused Food and Drinks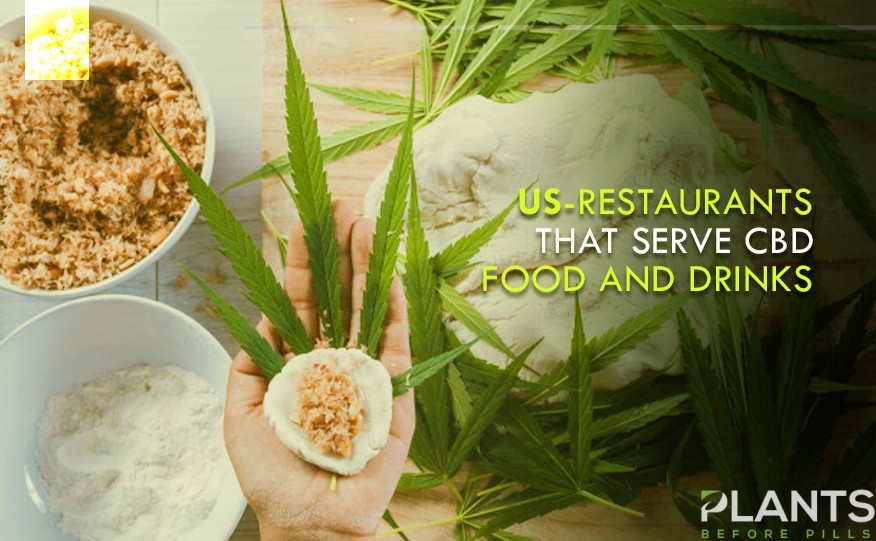 Because of the huge demand for anything cannabidiol or CBD, businesses are also getting into the fun by mixing this compound with their products. For instance, there are restaurants that create meals with CBD ingredient to attract more people into their premises.
In the US, more and more states legalize the use of marijuana and its active compounds like CBD and Tetrahydrocannabinol or THC. In case you need a dose of cannabidiol, here are some restaurants that you can visit.
by CHLOE
A well-known vegan restaurant. This place is a vegan wonderland because all their recipes are made from organic ingredients and are 100% vegan. By Chloe takes pride in their luscious menu, from salads, snacks, sandwiches and burgers, pasta, breakfast meals and of course, desserts.
Their CBD treats include chocolate leafy brownies, Ooey Cinnamoney roll, Chocolatey Cookey GF, Salty Peanutty Buttery Piey and more. The brand introduced a line called FEELZ, which sells its own collection of CBD-infused sweets. Check out FEELZ by Chloe to see more desserts they sell.
Zenbarn
Zenbarn offers a healthier set of meals to fill your tummy. They have snacks for sharing, cocktails, noodles, vegan bowls, drinks and more. This place has become a gem for its Salad infused with CBD dressing. A perfect combination of greens and natural ingredients that are not only good for the body but also tasteful.
If you are in the mood for a heavy snack, you might want to try the chicken wings in CBD garlic parmesan flavor. All the ingredients are gluten-free and you will love the combination of garlic and cannabidiol. Zenbarn also has CBD-infused burger or the '420 Burger' with CBD aioli for that mild hint of cannabidiol.
Fuel
Looking for an extra boost? Philadelphia's Fuel is not only healthy but also flavorful because of fruity smoothies. This restaurant infuses cannabidiol to its smoothies that taste like a normal one but makes one feel relaxed and pain-free. Their CBD Menu consists of CBD Berry Dream which has strawberry, Mango, Apple, and Banana; CBD Green Dream which has Kale, Spinach, Honey, Pineapple and Ginger; and CBD Orange Dream which has Non-Fat Yogurt, Banana, French Vanilla Shot and OJ.
In case you have a busy schedule and you don't have time to cook, you can drop by at Fuel and get your cannabidiol fix.
The Breslin
A New York City hotel called Ace Hotel serves CBD-infused brownies at its lobby. The Breslin added the new line of cannabidiol-infused pastries and cocktails to its menu. The restaurant uses Rosebud CBD oil as its main ingredient for brownies and cocktails.
The pastries are the best-sellers to the Breslin, especially the brownies. Before, The Breslin allowed RSVPs but eventually turn it down due to busy scheduling and high demand. The cocktails are also a game-changer which is a rendition of a French drink that has Rosebud CBD oil. All in all, this place is perfect for early night drinks and dessert.
Bubby's
Try coffee with a twist that is CBD at one of New York's famous eatery, Bubby's. The restaurant serves coffee with an added CBD sweetener for that relaxing treat. It is both refreshing and energy-boosting every sip. Try the coffee with their house specials Bacon, Mac N Cheese, and Fluffy pancakes.
If you're in the mood for good food, drinks, and desserts, these are the restaurants you can check out for that extra special ingredient that is CBD. Remember to check the dosage or strength to avoid any side effects like upset stomach and nausea. Although CBD oil benefits are guaranteed, it's also important to know how much you can tolerate.
Does Cannabis Help Or Harm Your Workout? [VIDEO]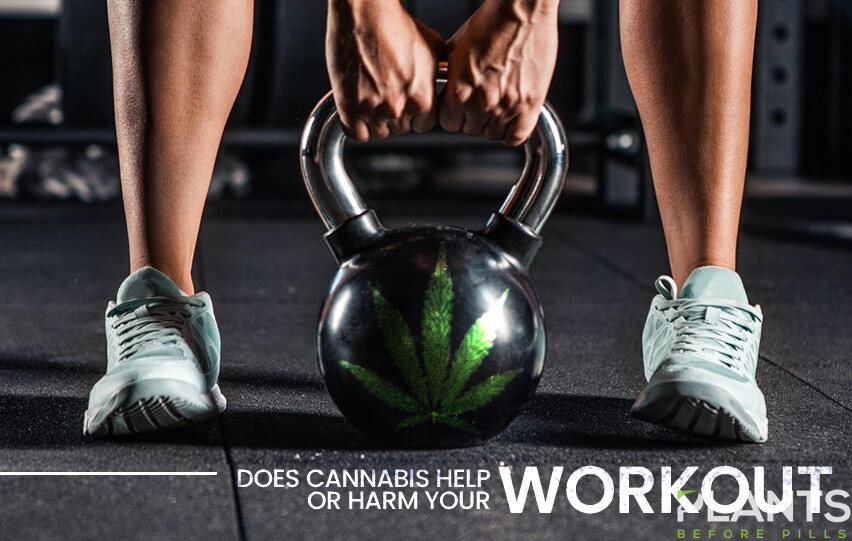 As cannabis has become more widely accepted and used, there are still many common questions and concerns people have in regards to how it can affect your workout.
Can You Take CBD at Work? Find Out Here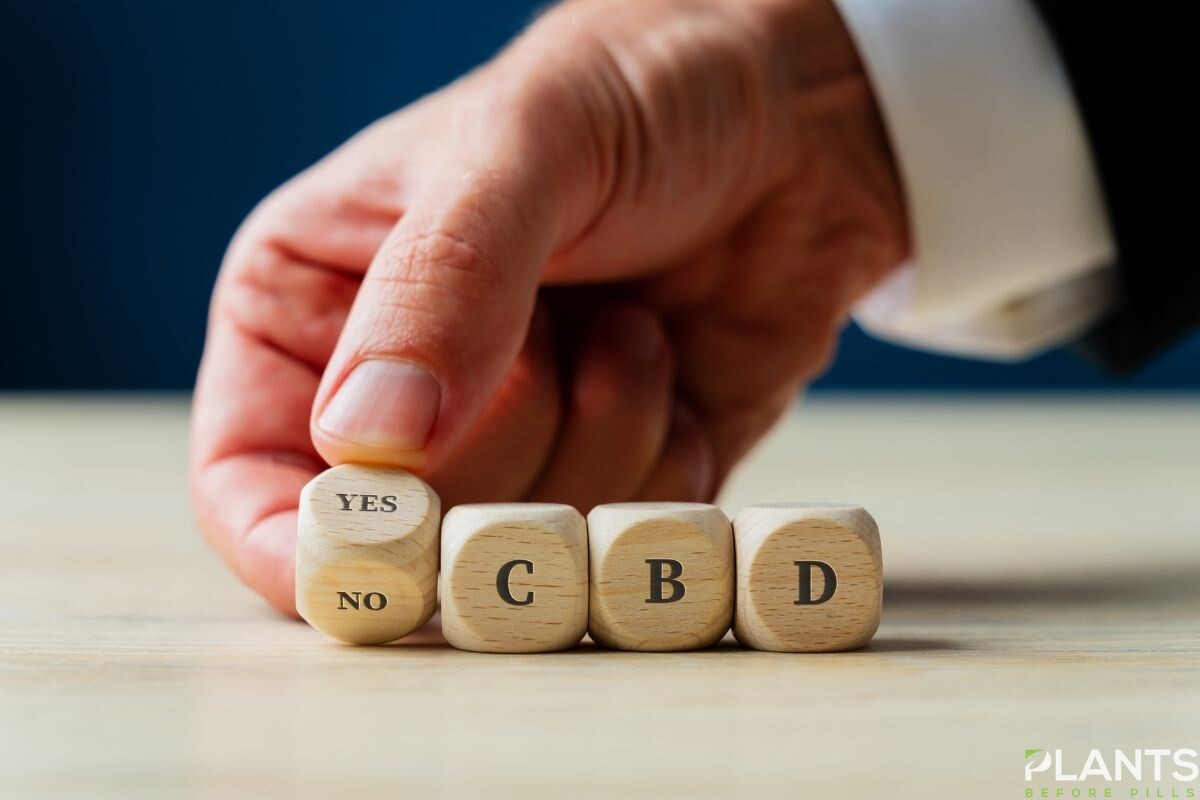 Cannabidiol's legalization has made it a permanent fixture in the lives of tens and thousands of people around the globe, particularly those who suffer from chronic pain, anxiety, and other medical conditions.
With CBD products available in just about every state in the country, it cannot be denied that workplace rules and regulations around the use of these items have come to light. After all, many employers are concerned not only about the performance of these employees in the workplace, but also whether or not it's appropriate to even take CBD at work in the first place.
A Brief Overview on CBD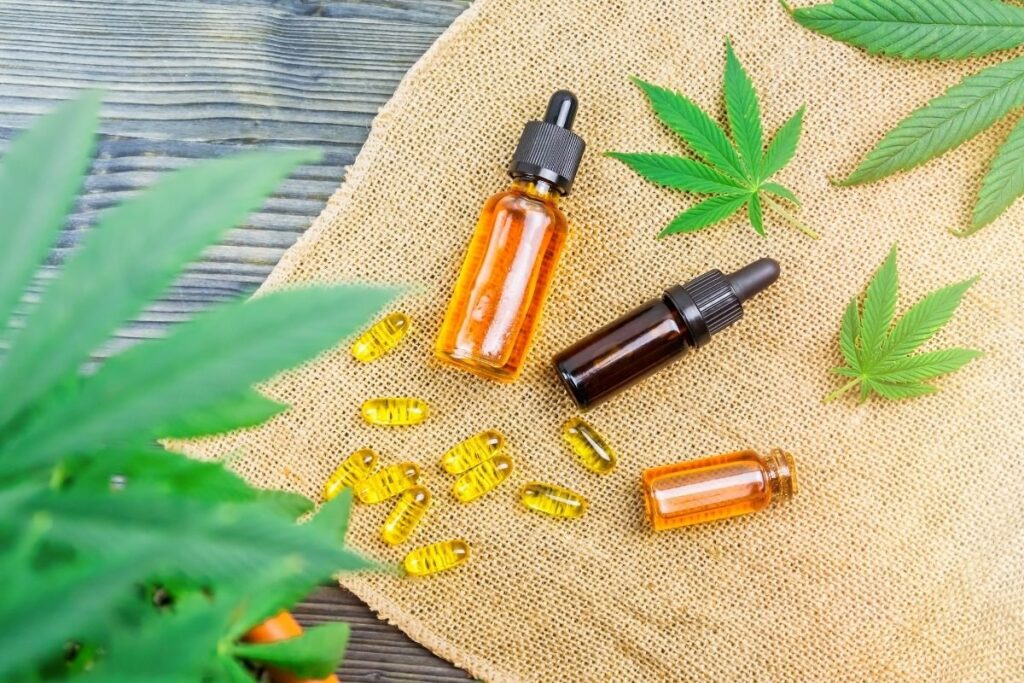 Cannabidiol (CBD) is one of the chemicals found in cannabis and hemp plants. Unlike tetrahydrocannabinol (THC), this compound does not cause users to feel intoxicated or to be high as it is a non-psychoactive compound.
Under the Farm Bill of 2018, all hemp-derived products are now considered legal. This means that cannabidiol oil and products from hemp can now be sold and be available on the market. However, the Food and Drug Administration (FDA) has only approved one drug that uses CBD to treat epilepsy, namely Epidiolex.
Cannabidiol is highly praised in the cannabis community not only for its non-psychoactive components, but also for its numerous health claims. It is often used for treating chronic pain, anxiety, insomnia, addiction, and a host of other medical conditions.
CBD at Work and the impairment and intoxication it brings
Despite being legal throughout different states, it is not surprising that CBD still garners a certain stigma to it, especially since there are still unregulated products out there are that are not 100% pure CBD. This means that not only does it exceed the allowed 0.3% THC, which is still not intoxicating, but it can potentially alter employee performance.
Unless a product has been thoroughly tested and verified by a third-party laboratory saying that cannabidiol products from this brand and line do not contain THC, individuals run the risk of employees testing positive for marijuana in case they are subjected to a drug test by their employers.
As a matter of fact, there have been numerous instances in the past where employees have been fired from their work after testing positive for the drug, even though they have only taken CBD-marketed products. This resulted in lawsuits against manufacturers who claimed that their products are made from pure CBD.
Since impure cannabidiol products can have effects on users, there have been agencies such as the Department of Transportation (DOT) that have issued mandates against the use of cannabidiol in the workplace. These include school bus drivers, truck drivers, and even police officers.
However, for those not under the jurisdiction of the Department of Transportation, the use of cannabidiol at work remains under the existing employer-employee contracts and under the current rules and regulations. This means that individuals who opt to use CBD in the workplace may not be covered by protections who test positive for the drug, unlike those who are using medical marijuana.
Communication at the Core
For all concerned parties to be given the proper protection they need, education and communication should remain at the center. This entails employees being given the education and implications of using CBD, and by extension, the potential contamination of THC into these products.
At the same time, it is imperative that workers are in the know about the existing drug and alcohol policies in the workplace. While the use of cannabidiol will not put individuals under the influence, there are still accompanying risks to using CBD and there are implications when a positive marijuana test is obtained.
Conclusion
Although there are certain states such as New York that are now taking strides in changing existing labor laws on employee cannabis drug testing, there is still a long way to go when it comes to revising these drug testing policies and how it perceives CBD use. So, be sure to be wary about using cbd at work in the meantime and learn about your workplace drug rules to be on the safe side.
CBD OIL BENEFITS + what it did to my skin! [VIDEO]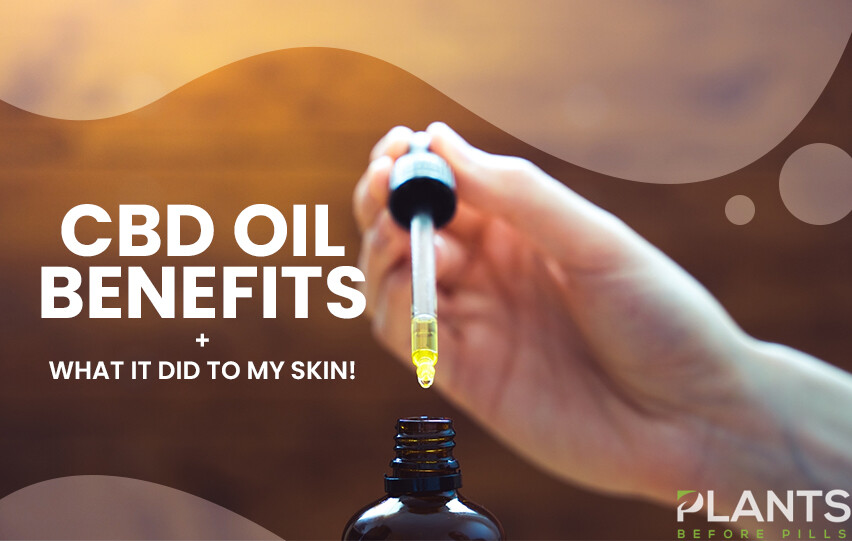 This video talks about the benefits of CBD oil for skin. Many users are starting to notice how CBD can work well in making the skin more healthy, plump, and supple. It can also address a variety of skin issues such as acne and redness.