Reviewing the Types of CBD Oil – Find Out Which One is for You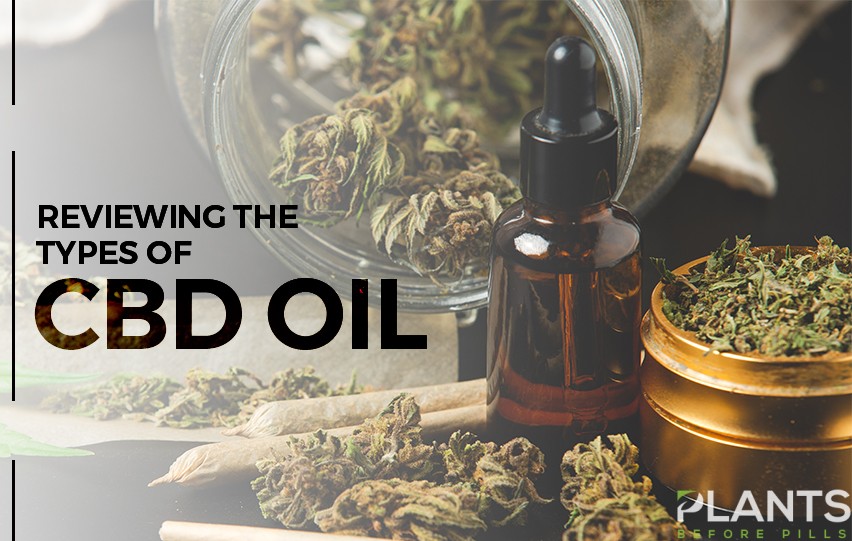 The CBD industry is continually on the move. To date, it's almost impossible not to hear about a CBD brand or spot a CBD shop while strolling around the city. With the lengthy list of promises the substance offers, it's no surprise that many are willing to give it a try and see whether CBD really lives up to the hype.
One among the many CBD products that have been hitting the headlines is none other than pure CBD oil. Specifically made by extracting CBD from the cannabis plant, and then diluting it with a carrier oil (i.e. coconut, sunflower or olive oil, etc.), CBD oil comes with many health benefits. Among which include its pain-relieving effects, its anxiety-reducing promise, its pimple-fighting feature, and more.
If you're interested to give CBD oil a shot as well, knowing the different types available on the market can help you arrive at the right bet and enjoy the product more. Here is a brief guide on the different types of CBD oil and what to expect from each of them. Read on.
Types of CBD Oil
As public support for cannabis continues to grow, it's no surprise that CBD, the chemical compound found in marijuana, is enjoying a boost in popularity. As a result, it's normal that entrepreneurs are quick to take advantage of this general change in public's perception by introducing varying kinds of cannabidiol products that will suit consumers from all walks of life. From this effort came the CBD edibles, the CBD skincare products, the CBD balms, CBD capsules and, of course, CBD Oil.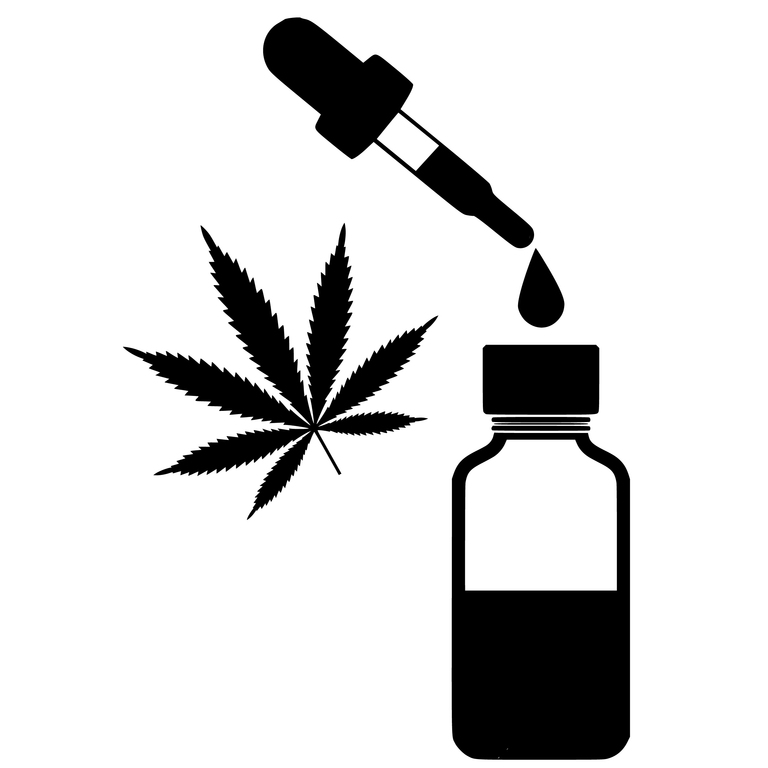 To date, even CBD oil is now divided into three main categories: isolate, broad-spectrum, and full spectrum.
Full Spectrum CBD Oil
Aside from CBD (cannabidiol), there are different types of cannabinoids found in the cannabis plant. Among these include the cannabigerol or CBG, the cannabichromene or CBD, the tetrahydrocannabinol or THC, and more.
When we say a CBD oil is in full spectrum, this means that all these cannabinoids are present in the oil, together with terpenes, essential vitamins, fatty acids, protein, and other elements that are naturally found in the hemp plant.
There are many reasons why consumers buy full spectrum CBD product. CBD oil in Upland and other areas of California can often times be full spectrum due to their abundance of sun and ideal growing conditions. Perhaps, the most common reason stems from what we call the "entourage effect." Specifically, this refers to the concept that taking the whole hemp plant – along with its naturally-occurring cannabinoids, terpenes, lipids, and other molecules present promises an incredible boost in the health benefits and overall therapeutic effect of the oil to users.
Broad Spectrum CBD Oil
Generally, a broad spectrum CBD oil is almost similar to a full spectrum. Similar to the latter, a broad spectrum products also contains other cannabinoids aside from CBD, along with terpenes, flavonoids, and more.
The only difference, however, is that while full spectrum includes THC, broad spectrum does not.
Specifically, tetrahydrocannabinol or THC is another type of cannabinoid found in hemp. What makes it special, however, is that it serves as the principal psychoactive constituent of cannabis. In other words, this is the main cause of the "high" sensation enthusiasts feel when taking marijuana.
Through broad-spectrum products, users can have the chance to enjoy taking CBD along with other cannabinoids, terpenes, and flavonoids, without the worries of ingesting THC.
Isolate CBD Oil
Last but not the least, as the name implies, an isolate CBD oil refers to type of a product that contains 99% cannabidiol from hemp plants.
Essentially, while full-spectrum and broad-spectrum contains other elements other than CBD, isolate does not have other natural hemp derivatives, such as fats, vitamins, minerals, and cannabinoids.
The main goal of those who opt to get CBD oil isolate is to achieve maximum CBD concentrations. Since it doesn't contain THC as well, it is often the top choice for those who are taking cannabidiol as a form of treatment.
The Bottom Line
As the demand for CBD continues to surge, variants of CBD products are expected to grow and expanded as well to suit the needs of consumers worldwide.
Which among these CBD oil types do you want to try out? Talk to your doctor today and ask for a recommendation!
Back to Basics: "What is CBD?"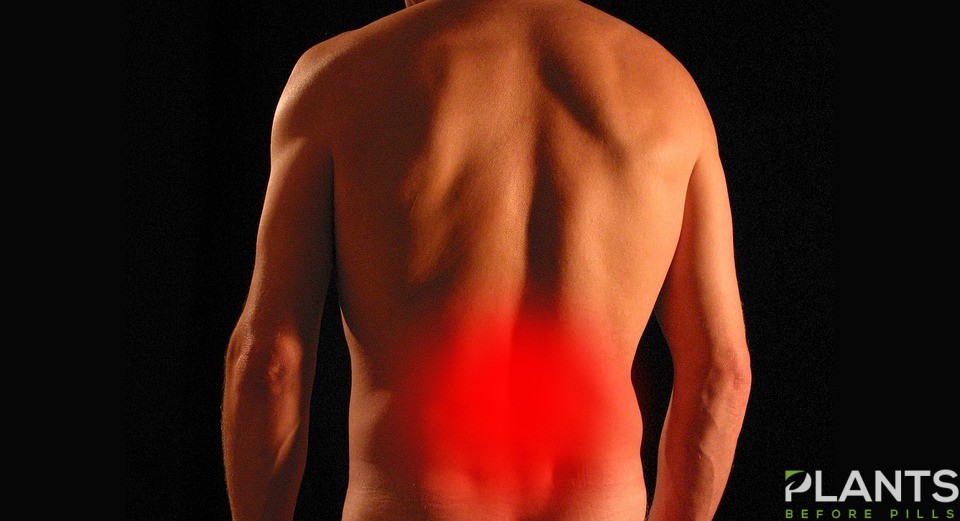 What is CBD?
CBD (cannabidiol) is one of the active compounds in hemp and marijuana. It is known for its ability to relieve pain and induce sleep, among many other things we're going to discuss in this overview. You can consume CBD as an oil, vapor, pill, or edible. CBD oil is a pure extraction of this compound from the marijuana or hemp plant itself.
What are the benefits of CBD?
CBD oil can be ingested in order to manage pain to get surprisingly effective results. Chronic back pain, broken bones, headaches, and menstrual cramps all can be managed with CBD, along with plenty of other physical ailments. This is exactly what Active Relief (save 20% off with the code "FIRST100" ) strives to accomplish with their CBD lineup. In addition to the benefits above, CBD is a notoriously effective sleep aid as well, helping the anxious and insomniacs alike. Many people also report that CBD has significantly helped them with chronic depression and anxiety. In addition, CBD has been used by various rehabs and at home as a way of breaking addictions and coping with withdrawals. This easy to use, fast-acting oil can help with a wide variety of physical and mental ailments.
How is it extracted?
CBD extraction isn't as simple as pressing rosin or wax, since the CBD must be separated from the THC in order to make CBD Oil. A popular operation in the field is to compress CO2 into a liquid form and combine it with the raw bud in something called a closed-loop extractor. In this process the CO2 strips away Cannabinoids which can be accessed when the CO2 is depressurized, leaving only the extract. This method is popular among dispensaries because it can process a huge amount of biomass with every extraction. Butane or propane can be used in a similar way with a greatly reduced cost, though this process requires more careful heating or cooling in order to separate the extract, and this can lead to chemical impurities if done improperly.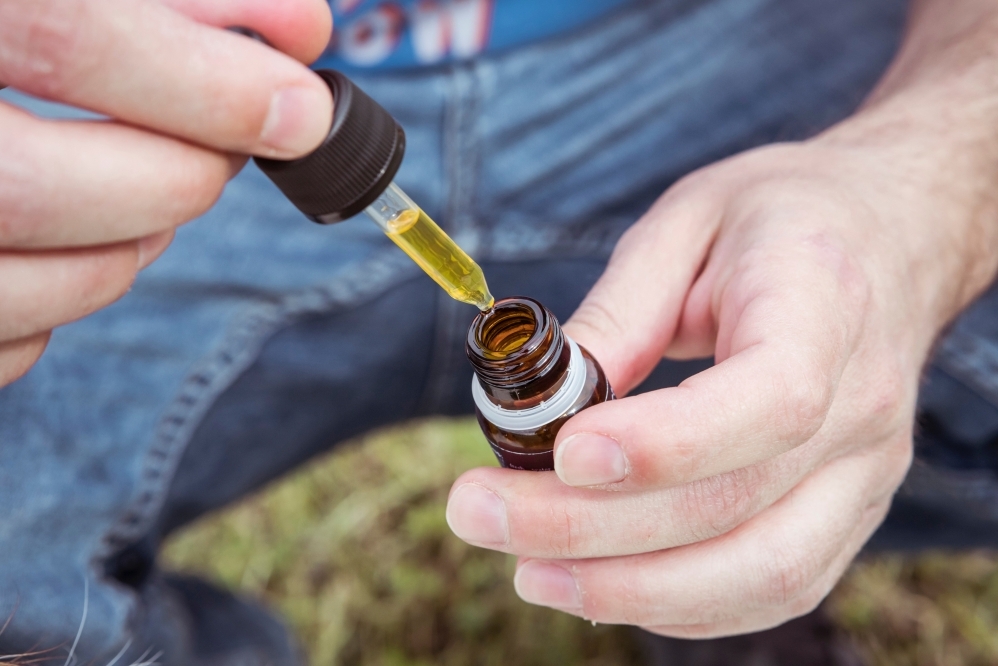 Why use CBD Oil?
CBD oil is the most pure, potent form of CBD. This means that it is effective and easy to dose, so you don't have to worry about the variability that comes with an edible or cream. You only need one or two drops of CBD oil in order to benefit from its effects. CBD is a natural and non-addictive solution to pain, sleep, and recovery, and CBD oil is fast and easy, activating in the bloodstream rapidly after being dropped under the tongue. Lots of consumers prefer the oil as well because it gives them the option to add it to different drinks or foods, thus they are not limited to whatever edibles are available at their dispensary. In addition, CBD has much more relaxed laws surrounding it in most countries than THC does, so oil is a great solution for people who want the medical benefits but don't have access to legal marijuana.
Patients who need the pain-relieving effects of marijuana throughout the day but want to avoid being high all the time find CBD to be a very convenient, middle-ground solution. It is not always a problem solver, but its ability to help with managing mental and physical problems that are otherwise overwhelming is undeniably impressive, and when you buy CBD oil you have plenty of options for how you use it.
CBD Trends for 2021: Information You Must Have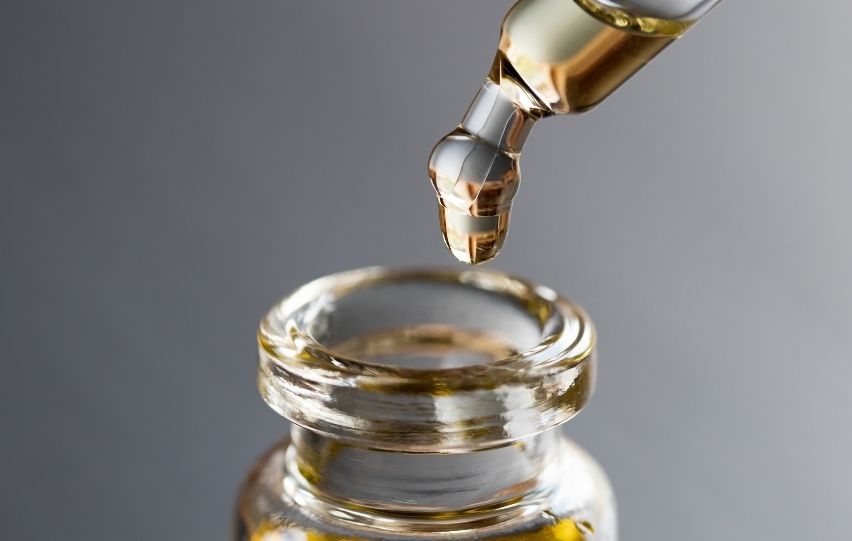 CBD is the non-psychoactive ingredient in marijuana that serves to treat various physical and mental health problems and does not generate addiction nor dependency at all. This ingredient has become highly popular globally because it collaborates in the relief of diverse conditions of physical and mental health. CBD is constantly evolving to offer solutions that improve people's quality of life. The CBD trends for 2021 are hopeful, as this ingredient will continue to generate benefits for many. Everything you need to know about the trends of CBD for 2021 is below.
Home-grown CBD
Due to the general confinement of Covid-2019, many more people will choose to grow CBD in their home gardens. People want to be self-sufficient because the pandemic is not over yet. Therefore, urban garden sales are predicted to grow throughout 2021.
Dental Hygiene
Several international companies are manufacturing dental hygiene products such as toothpastes and mouthwashes. The components of CBD would serve to improve oral conditions, preventing cavities and gingivitis. Due to its anti-inflammatory properties, CBD can also help as an antibiotic for a toothache.
A new drink
CBD seeks to succeed in the beverage industry in 2021. Several drink manufacturing companies are teaming up with those that cultivated cannabis to create drinks based on an infusion of CBD along with other popular drink flavors. This would be an excellent alternative for those who want to drink something more natural. More and more people are rejecting alcohol, artificial juices, and soft drinks. The CBD industry wants to satisfy those needs, offering a totally natural product.
CBD Mattresses
The CBD industry is increasingly creative and offers solutions for every aspect of daily life. CBD is known to be very effective in relieving insomnia and promoting deep sleep. For this reason, several companies are hoping to launch mattresses and covers based on an infusion of CBD.
A better legal structure
One of the big problems with CBD is that it is not fully legally regulated. For this reason, several companies make claims about the CBD without having a true foundation of facts to prove their claims.
The FDA is going to better regulate CBD during 2021 and that will positively impact the quality of products based on that ingredient.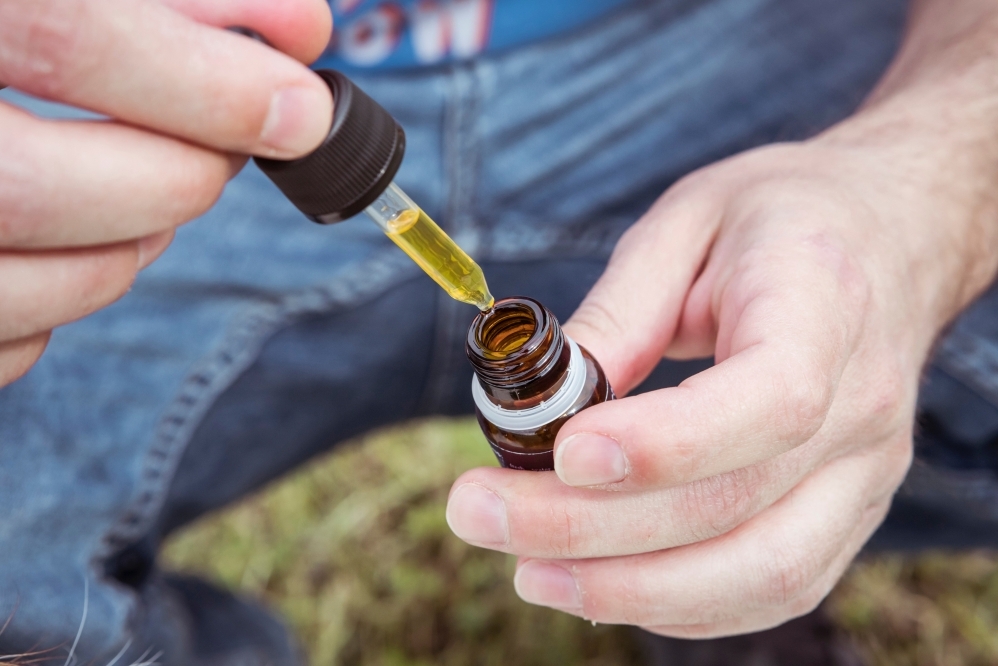 Highest quality standards
Currently, the quality standard for growing CBD is high. Unfortunately, there is a lot of contaminated land and that affects the quality of CBD negatively. Therefore, many brands must meet the current requirements or they will not be able to continue working. Brands like WillowCBD offer high-quality CBD products for many levels of consumers.
Positive awareness
Until a few years ago people had negative connotations and thoughts about marijuana. Thanks to the spread of the benefits of CBD, people have completely changed their opinion on this substance. Everyone knows that CBD has no hallucinogenic effects. In addition, people know that this ingredient can improve the quality of life in several ways. Fortunately, this positive trend will continue throughout 2021.
Conclusion
The new CBD trends for 2021 look to generate healthy expectations throughout the world. Everyone hopes to improve their quality of life and many people are hopeful that CBD will provide relief to many of their problems. It is advisable to be well informed based on reputable sources.
Can CBD Help With Treating Arthritis?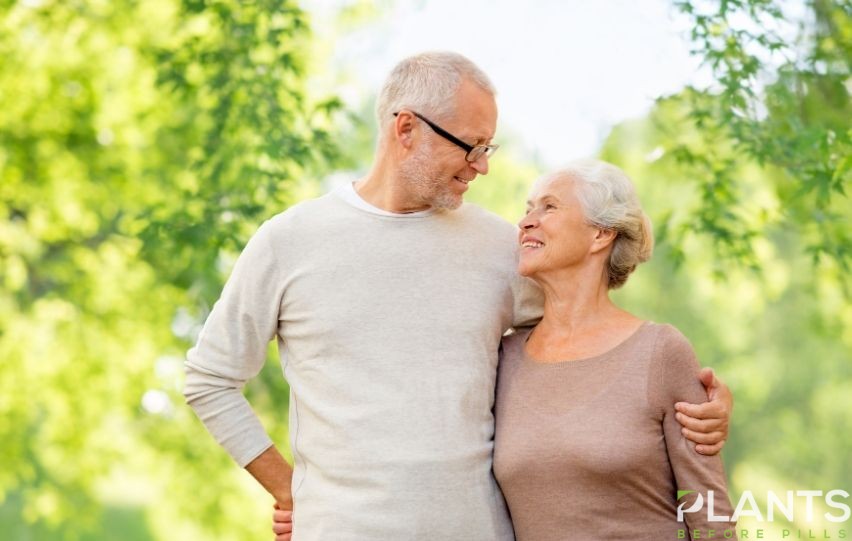 Statistical data for healthcare indicates that arthritis is the leading cause of disability in the United States. Approximately 54.4 million people in the country are suffering from arthritis which is very painful and adversely affects the quality of life. In the last few years, Cannabidiol (CBD) derived from the industrial hemp plant is being widely advertised as a natural and effective treatment for different health problems especially pain and inflammation. So many patients who are suffering from arthritis would like to find out the effectiveness of CBD for treating arthritis.
Types of Arthritis
Though there are different types of arthritis, most patients in the country are suffering from either rheumatoid arthritis or osteoarthritis. Rheumatoid arthritis is an autoimmune disease, in which the hands, feet of the patient become swollen, and the patient has stiff joints. For osteoarthritis, the joints, cartilages of the knees, hips, and thumbs are affected, leading to pain when there is movement. Since all kinds of arthritis are painful for the patient, they usually use allopathic medicines, like painkillers to alleviate the pain. In addition to being expensive, these medicines may also have horrible side effects. This is why many patients are interested in other alternative medicines like CBD.
CBD for Pain Relief
In the last few years, arthritis patients looking for alternative treatment methods have been using CBD since many claim that it is very effective for reducing their pain and inflammation. The active ingredients in the CBD are affecting the endocannibinoid system, especially some of the receptors. This may reduce the pain which the person suffering from arthritis is experiencing if he is taking the right amount of CBD. Studies also indicate that the the CBD ingredients affect the receptors in the brain, linked to pain, due to which the patient will experience less pain.
Using CBD
A large number of businesses online and offline are selling CBD of different grades, concentrations, and specifications. While CBD oil and tinctures are the most widely used form of CBD, CBD gels and creams are also available. Depending on the severity of the pain and inflammation, the arthritis patient should decide how much CBD he will require daily. Then he can consume CBD oil directly, add it to the food. Alternately the gel or cream can be applied to the area around the joint which is inflamed. Usually, patients start with a small amount of CBD initially and increasing their dosage daily until the desired reduction in pain is reached.
Benefits of CBD
The main benefit of using CBD for arthritis treatment is that there are very few side effects compared to conventional pain killers and it reduces inflammation. Though CBD oil can be derived from both the industrial hemp and cannabis plant, in the United States, only CBD derived from the industrial hemp plant is legal. Also, the user should ensure that the THC content of the CBD oil is less than 0.3% to conform to legal requirements.

The arthritis patient should consult their doctor while finalizing the dosage of CBD so that it does not affect their other treatments.