Reviewing the Types of CBD Oil – Find Out Which One is for You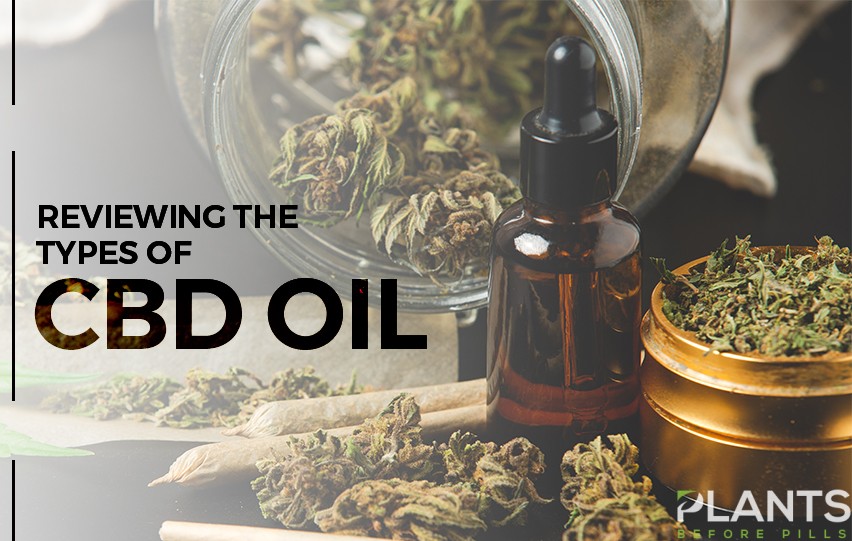 The CBD industry is continually on the move. To date, it's almost impossible not to hear about a CBD brand or spot a CBD shop while strolling around the city. With the lengthy list of promises the substance offers, it's no surprise that many are willing to give it a try and see whether CBD really lives up to the hype.
One among the many CBD products that have been hitting the headlines is none other than pure CBD oil. Specifically made by extracting CBD from the cannabis plant, and then diluting it with a carrier oil (i.e. coconut, sunflower or olive oil, etc.), CBD oil comes with many health benefits. Among which include its pain-relieving effects, its anxiety-reducing promise, its pimple-fighting feature, and more.
If you're interested to give CBD oil a shot as well, knowing the different types available on the market can help you arrive at the right bet and enjoy the product more. Here is a brief guide on the different types of CBD oil and what to expect from each of them. Read on.
Types of CBD Oil
As public support for cannabis continues to grow, it's no surprise that CBD, the chemical compound found in marijuana, is enjoying a boost in popularity. As a result, it's normal that entrepreneurs are quick to take advantage of this general change in public's perception by introducing varying kinds of cannabidiol products that will suit consumers from all walks of life. From this effort came the CBD edibles, the CBD skincare products, the CBD balms, CBD capsules and, of course, CBD Oil.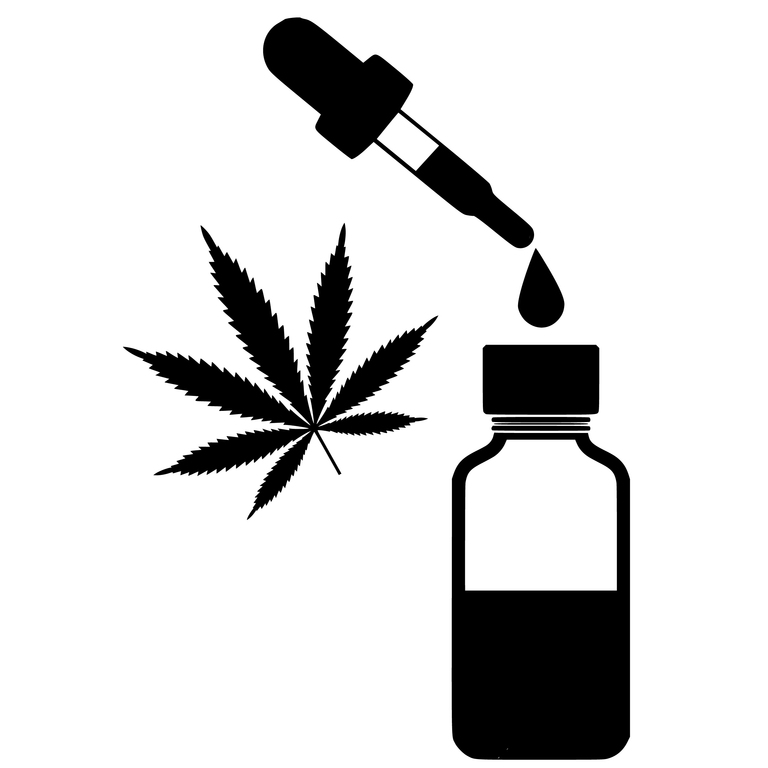 To date, even CBD oil is now divided into three main categories: isolate, broad-spectrum, and full spectrum.
Full Spectrum CBD Oil
Aside from CBD (cannabidiol), there are different types of cannabinoids found in the cannabis plant. Among these include the cannabigerol or CBG, the cannabichromene or CBD, the tetrahydrocannabinol or THC, and more.
When we say a CBD oil is in full spectrum, this means that all these cannabinoids are present in the oil, together with terpenes, essential vitamins, fatty acids, protein, and other elements that are naturally found in the hemp plant.
There are many reasons why consumers buy full spectrum CBD product. CBD oil in Upland and other areas of California can often times be full spectrum due to their abundance of sun and ideal growing conditions. Perhaps, the most common reason stems from what we call the "entourage effect." Specifically, this refers to the concept that taking the whole hemp plant – along with its naturally-occurring cannabinoids, terpenes, lipids, and other molecules present promises an incredible boost in the health benefits and overall therapeutic effect of the oil to users.
Broad Spectrum CBD Oil
Generally, a broad spectrum CBD oil is almost similar to a full spectrum. Similar to the latter, a broad spectrum products also contains other cannabinoids aside from CBD, along with terpenes, flavonoids, and more.
The only difference, however, is that while full spectrum includes THC, broad spectrum does not.
Specifically, tetrahydrocannabinol or THC is another type of cannabinoid found in hemp. What makes it special, however, is that it serves as the principal psychoactive constituent of cannabis. In other words, this is the main cause of the "high" sensation enthusiasts feel when taking marijuana.
Through broad-spectrum products, users can have the chance to enjoy taking CBD along with other cannabinoids, terpenes, and flavonoids, without the worries of ingesting THC.
Isolate CBD Oil
Last but not the least, as the name implies, an isolate CBD oil refers to type of a product that contains 99% cannabidiol from hemp plants.
Essentially, while full-spectrum and broad-spectrum contains other elements other than CBD, isolate does not have other natural hemp derivatives, such as fats, vitamins, minerals, and cannabinoids.
The main goal of those who opt to get CBD oil isolate is to achieve maximum CBD concentrations. Since it doesn't contain THC as well, it is often the top choice for those who are taking cannabidiol as a form of treatment.
The Bottom Line
As the demand for CBD continues to surge, variants of CBD products are expected to grow and expanded as well to suit the needs of consumers worldwide.
Which among these CBD oil types do you want to try out? Talk to your doctor today and ask for a recommendation!
Ache No More: How to Use CBD Oil for Pain Relief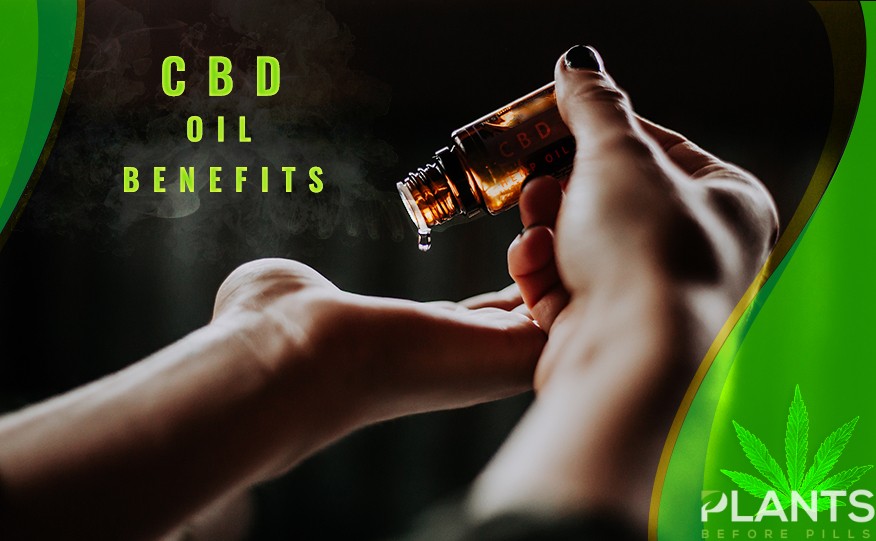 Chronic pain sufferers have a new medication to consume — CBD oil.
In a study published in Health Affairs, chronic pain topped the list of the common reasons people give when they enroll in medical marijuana programs and start using CBD. Even though the survey did not find out whether CBD really provides relief, it proved what many researchers have been saying for years — the plant is a potent medication for different types of pain such as arthritis and joint pain.
CBD Products as Medicine
The cannabis plant family, which includes hemp, produce two compounds that benefit health: cannabidiol (CBD) and tetrahydrocannabinol (THC). Both these compounds work by communicating with the endocannabinoid system, a group of receptors in the body responsible for regulating various physiological processes such as digestion, feeling, pain, and sleep.
While researchers found that both are potent in providing pain relief, more doctors prescribe pure CBD oil to their patients because of minimal harmful effects. Unlike THC, CBD has no psychoactive effect — meaning it does not affect one's mental state. Hence, doctors and other healthcare practitioners prescribe it to most of their patients because of its host of healing and anti-inflammatory properties without the fear of nasty side effects.
Aside from relieving pain, other CBD oil benefits include relief for anxiety and depression, epilepsy, Alzheimer's disease, glaucoma, and even cancer.
CBD Hemp Oil for Pain
Cannabidiol comes from either marijuana or hemp. Most of what you buy from dispensaries came from hemp. With the passing of the 2018 Farm Bill that legalizes the use of products derived from the plant, health experts believe the cannabidiol industry will boom further especially for patients.
CBD hemp oil relieves the pain from:
Arthritis
Cancer
Crohn's disease
Fibromyalgia
Headaches
Irritable bowel syndrome
Migraines
Multiple sclerosis
Muscle cramps
Neuropathy
Osteoarthritis
Rheumatism
Temporomandibular disorder (often referred to as TMJ)
Many patients with these conditions take prescription medicine for immediate relief. But since the rise of cannabidiol products in the market, many patients have shifted to a more natural and safer treatment for their sufferings.
How to Consume Cannabidiol
There are many ways to consume cannabidiol. You can apply ointments, balms, or lotions directly to the affected area. You can also try cannabidiol tinctures, edibles, vapes, and capsules. With tinctures, you can drop the substance under your tongue or place it in your food. You can also eat edibles like chocolate bars, gummies, tea, and coffee. Vapers can also buy CBD vape oil. Some patients supplement cannabidiol capsules along with their multivitamins.
In most cases, putting on cannabidiol on the localized areas of pain can provide more consistent levels of the substance with less minimal body processes. The body still needs to undergo a lengthy process if they consume the cannabis-derived compound through the mouth or lungs. But for chronic pain emanating inside the body, the Mayo Clinic recommends 2.5mg to 20mg of cannabidiol oil consumed orally every day.
Where to Buy CBD Oil
You can buy the best CBD oil in reputable dispensaries or online stores. One online retailer that sells various CBD products for inflammation and arthritis is Simple Garden CBD.
There are many kinds of cannabis/cbd oil, each with a unique mixture. Some brands contain THC, which can affect your mood if you consume beyond the recommended dosage. Hence, to ensure you are getting the right dosage, you may need to consult with your doctor or a cannabis expert but before buying. You should also ask for guidance from budtenders or store attendants especially if you purchase CBD or cannabis products for the first time.
Cannabidiol is a natural painkiller with minimal side effects, unlike prescription drugs. Consult your doctor now to find out which product works best for your condition.
3 CBD Brands Worth Checking Out In 2020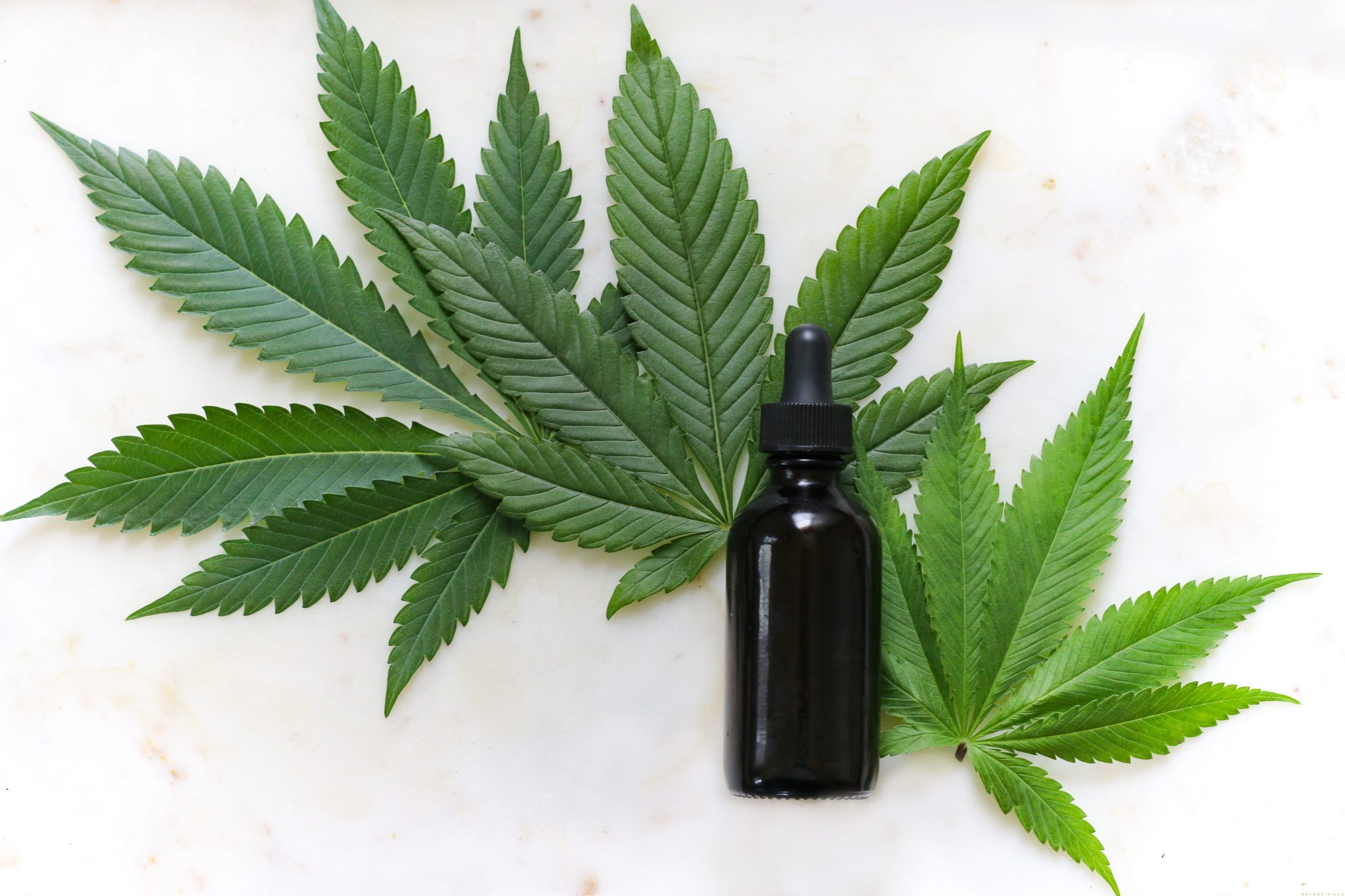 Deciding on a reputable CBD brand can prove to be quite the task. As with anything you put into your body, you must choose a good quality product that is sure to bring results. In one of our previous articles, we have compiled a list of things you should look for when choosing your CBD manufacturer, but what should you look for when searching for a product for personal use? We got your back this time as well. We will discuss below some of the things you should keep your eye out for when looking for your next CBD supplement as well as some of our favorite recommendations that are sure to meet your standards. Below are three things you should look for when choosing a CBD product and 3 CBD brands worth checking out in 2020.
Ingredients
So CBD oil isn't just CBD? No, just like anything CBD products also have ingredients, and it is important that when you are selecting your next product, you are aware of its quality. Our recommendation is to always opt-in for organic and natural products without any added chemicals or preservatives. By opting in for certified organic products, you are ensuring that only safe ingredients are entering your body and reducing the possible side negative reactions you may have to additives. When choosing your next CBD product, look for a brand that is certified organic or at least naturally sourced.
Lab Testing
As with any supplement, it must be not only safe but also effective. When choosing your next CBD product, look for brands that have invested in third-party lab testing that will be able to determine the safety, quality, and effectiveness of the product. These reports allow you to distinguish between brands committed to providing only top-quality products versus those that are not aware of the effectiveness of their product as they have not invested the time and money to find out.
Reviews
We live in an era of reviews. When you shop online, upon finding a product that interests you, you immediately begin to search for reviews on it. It is easier to make a purchase decision when others have done it before you and can vouch for the product. Although not the sole determining factor, social proof is a great way to find products that truly work. If they worked for others, they are worth you giving them a shot as well. Next time you shop for CBD, try to find products with reputable reviews from their customers.
3 CBD Brands Worth Checking out
Hempworx
If your primary goal is for naturally sourced products without the use of any harsh ingredients Hempworx is one to look into. All-natural, ethically sourced, perfect for any environmentally conscious person. For more information, you can check out this Hempworx review.
If premium quality and social proof are what is important to you, Kushly is our second recommendation for CBD products. With tons of social proof and high-quality products, it is a great option for a beginner.
If lab-tested certified products are most important to you, CBDistillery is a great choice. If you've read our posts about CBD manufacturer certifications, you'll be happy to hear that CBDistillery is GMP certified!
Treat Your Sleep Problems with CBD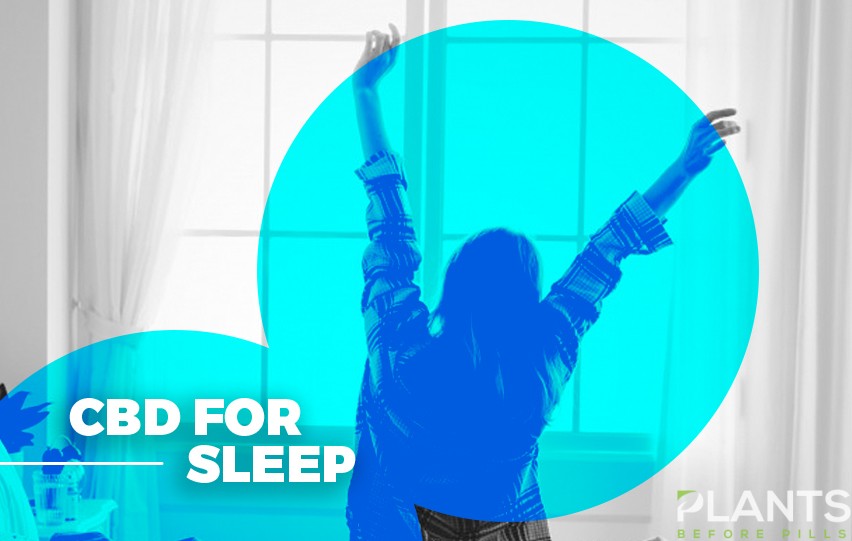 This might happen to all of us. Sometimes, no matter how much we try, we are unable to fall asleep. Well, this situation can get really serious when it lasts for a long time. Millions of people across the world suffer from insomnia. This could be caused by boredom, stress, or, in some cases, too much contact with cell phones and computer screens. Lifestyle, diet, physical activities, and similar factors can affect our sleep. Taking sleeping pills is controversial for many years. However, cannabis and CBD, of the main cannabinoids available in the cannabis plant, are considered very effective in treating insomnia. This doesn't make a person drowsy and help people suffering from sleep disorders. Here, we are going to tell you what is insomnia and how CBD can be beneficial to combat it.
What Is the Problem?
Sleep problems are a sleep disorder that affects millions of people around the world. It's a complicated state. But it can be summed up briefly by saying that people with insomnia have trouble falling asleep and having a peaceful sleep. The effects can be incredibly devastating. It can bring sleepiness in the daytime, tiredness, low energy, mood swings, and less concentration. Generally, it affects one's life physically as well as mentally.
The problem of insomnia can be recognized by its duration. Sometimes stressful day or even bad news can lead to sleeping problems. This may last for a very short time and this is called temporary sleep disorder. It can be treated easily. However, it becomes chronic insomnia when it occurs for at least thrice a day. The temporary problems can lead to chronic insomnia and it gets hard to find the real causes of the problems. There is not a certain age to get affected by this problem. This can lead to severe medical conditions. However, new studies promise that CBD can be very effective in treating insomnia. Let's find out how:
CBD and Insomnia: How CBD Is Effective
Many experts say that CBD is a treatment to deal with insomnia. Many people know that cannabis products make us drowsy and make one sleepy. Many people buy shrooms online from online dispensaries for recreational usage as it can treat sleep problems as well. But what about people who don't want to get high? CBD works differently than other weed products so it doesn't get you high.
As we mentioned already that stress and sometimes chronic pain can lead to sleep problems and insomnia. Now it is a well-known fact that CBD fights against stress and it relieves pain. CBD is received by our ECS (endocannabinoid system) as it has receptors called CB1 and CB 2. This ECS is said to regulate several physiological processes like mood, pain, appetite, sleep, and several others.
Similarly, the consumption of CBD can also help to reduce pain. When chronic pain is the issue of insomnia, CBD relieved the person from pain and eventually lead to a peaceful sleep. So, CBD works by improving the brain's ability to respond to stressful situations. It does this by reducing the current level of stress and pain. It also serves as a preventive measure against future stressful situations. This is how CBD helps fight insomnia.
How CBD Can Help Medically to Treat Sleep Problems
When taken in small dosages, CBD helps to cut sleepiness or laziness in the day and increase alertness. These things are very crucial for an ideal sleeping cycle. When taken in a larger dosage, it can cure insomnia and stimulates quality sleep.
Currently, most people are finding an organic alternative to sleeping drugs. This is mainly because some prescription drugs can be addictive and damage the liver in a long run. Sleep from such pills makes a person tired and sometimes light-headed in the morning. CBD, on the other hand, is natural and has no adverse side effects.
How to Consume CBD
CBD can be consumed by multiple methods. Weed Canada has a lot of THC as well as CBD products that can be used by consumers in multiple ways. Here's how you can consume CBD to treat sleep problems.
Tinctures
One can take CBD as a tincture that is available in the form of oil. This product, generally, has a lesser amount of CBD. However, they are still an effective way of relieving insomnia. In order to make it more effective, you can simply put the CBD tincture directly under the tongue and leave it there for a while before swallowing. When the taste of the CBD is a problem, you can add the tincture to a drink.
Capsules
These can be taken along with other vitamin supplements as part of your daily regimen. However, it will take longer for one's body to fully absorb and digest the CBD from the capsules. This also means that the effect of CBD lasts longer. When you want to use this method then you need to take the capsules at least half an hour before going to bed so your body gets enough time to metabolize them.
E-liquid
Another great way to ingest CBD is by inhaling or vaping CBD. When you have a vaporizer pen, all you have to do is buy some CBD e-liquid. You can then use it on your device as usual. Vaping is one of the fastest ways to feel the effects of CBD, which makes it very helpful.
Bottom line
If you are looking for a tight peaceful sleep and have already tried prescription pills or other medications, consider adding CBD to your nighttime regimen. While more scientific research is needed to determine exactly how CBD works in treating sleep problems, studies so far have shown some promising results.