Take this Quiz To See What Cannabis Strain You Should Try Next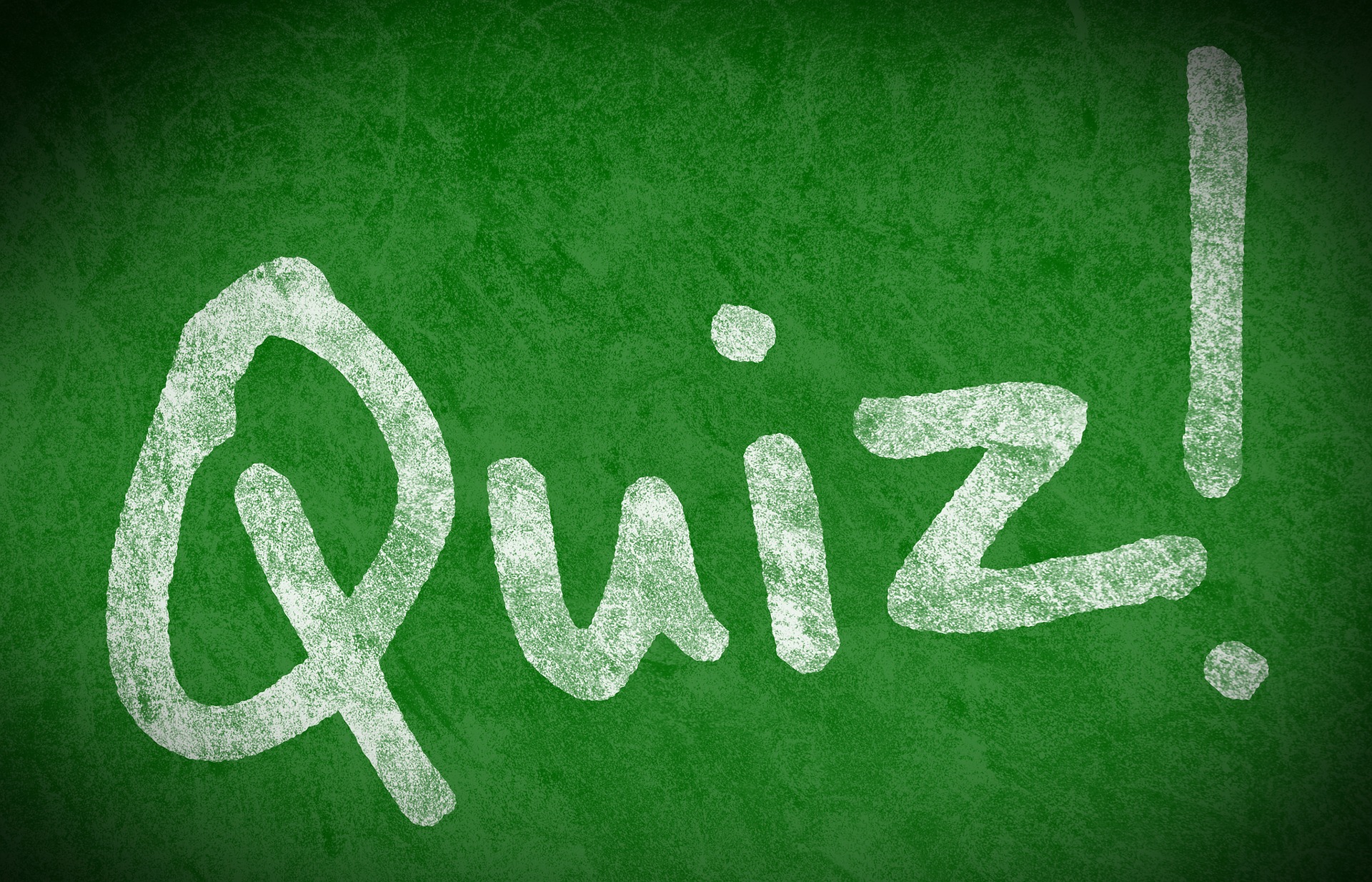 If you have ever been to a dispensary you know the feeling of being overwhelmed with the plethora of options. Not to mention that you may want different strains for different activities. If this is something that has caused you some anxiety in the past, take this quiz(you can do it over and over again depending on the occasion) and see what it nets you!

Visit this link to find out more: https://www.buzzfeed.com/clairedelouraille/cannabis-strain-quiz
Cannabis in the Time of Coronavirus: What You Need to Do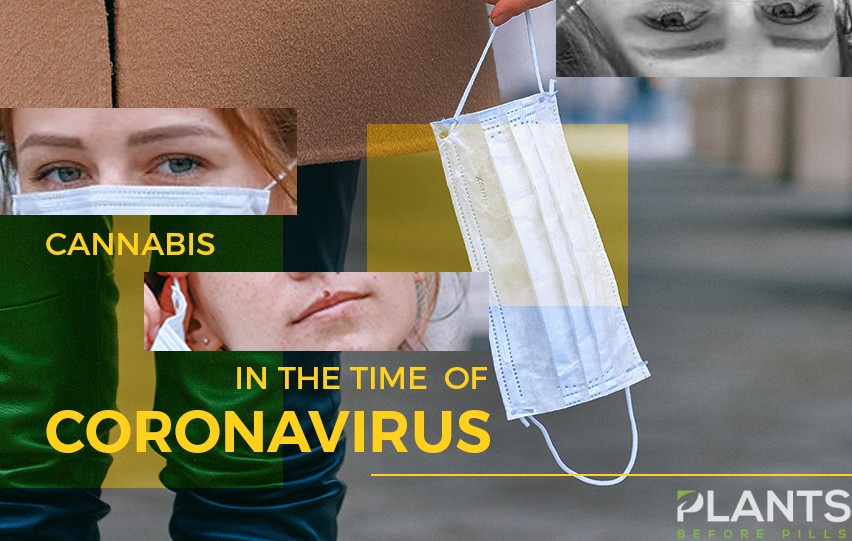 These days, almost everyone has become increasingly aware of the novel coronavirus known as COVID-19. With the growing concern over the disease, it comes as no surprise that many individuals and industries are taking precautions against the virus. Obviously, people aren't immune to the virus, which is why states and local government units have enacted certain measures to prevent the further spread of the coronavirus.
Despite undertaking the aforementioned steps, it seems that the disease has evolved into a global pandemic. As its reach continues to grow, the seemingly impenetrable cannabis industry has started to become affected. From the loss of suppliers for cannabis products to cancelling cannabis-centric events, the industry is taking a huge loss as each day passes.
Although medical marijuana and CBD oil are recognized for its healing properties and medical benefits, the recent outbreak poses challenges not only to researchers and responders in the medical field but also to those in the cannabis industry. In fact, there are still little to no studies conducted on the effectivity of CBD products in battling COVID-19. Still, it cannot be denied that there are a few things already known about the relationship of cannabis and one's general health and wellness, so there's sure to be a number of medicinal benefits that can both prevent and cure symptoms that may bear similarities to the novel coronavirus.
If you find yourself worrying about your business or your trusted dispensary, as well as the gatherings you have with your friends, here are a few things worth reading about to give you more information.
Cannabis Products and Businesses Amid the Covid-19 Outbreak
Over the past few years, more and more nations and areas in the United States have opened its doors to the wonders of cannabis. This shows the industry's willingness to embrace not only change and the economic boost that comes with it, but also to cater to a wider range of businesses and people coming from all walks of life. In the past year alone, there have been numerous states in the U.S. who have legalized and decriminalized marijuana, and other countries today are slowly looking into changing their laws regarding the drug.
Cannabis businesses and dispensaries, especially those that offer a variety of strains, CBD oil products, and even cannabidiol skin care are particularly popular. Even those that offer CBD vape kits as part of their line have experienced a high rate of success. The same goes for firms that ventured into health and wellness – with a particular focus on CBD oil what it can do for the body.
However, the recent coronavirus outbreak proves that even the strongest and most-demand industries today are not safe. Having started in China, the virus has affected countless companies and manufacturers in China alone – most of which hold partnerships and professional relations with cannabis-based businesses in the United States, Canada, and other parts of the globe. Cannabis corporations have seen their stock markets and individuals components suffer from this. With the disease far from being addressed, the field could struggle further.
According to The Motley Fool, shares from companies such as Canopy Growth and Curaleaf Holdings have significantly declined in the past month alone. Apart from these corporations struggling to keep their business afloat, there also concerns from the vaping sector, most of which source their CBD vape kits and parts from China, such as vaporizers and other essential items. Other firms are also worried about their packaging and specialty equipment, particularly those that come from China as well.
In spite of these concerns, The Hollywood Reporter states that there are some firms who have managed to turn the pandemic around and work the current landscape. Case in point: Calexo, Caliva, Lowell Farms, NUG, and Sweet Flower are very much enjoying the boost in business in the Los Angeles area. Since the start of the outbreak, these aforementioned companies experienced a rise in customer demand. With the tension running high, people from Los Angeles are also stocking up on their dose of CBD products and other marijuana goodies.
NUG saw approximately 1,000 customers on a weekday, while Lowell Farms have sold a number of pre-rolls. Delivery services Caliva also enjoyed a similar experience, with the company reporting "record-breaking sales over the past two weeks." The owners chalk this bulk-buying to the anxiety and stress-relieving properties that cannabis has.
Tips and Tricks for Navigating the Current Landscape
As you may already know, CBD oil products and cannabis generally have a relaxing effect for users, which is why many turn to this in such troubling times. With many countries and cities on lockdown and city-wide quarantines, cannabis enthusiasts may do well evaluate their current routines, and we're not just talking about smoking and consuming CBD edibles. Of course, frequent handwashing and avoiding crowds are still best, no matter how many medicinal properties the drug might bring.
If you are wondering how to enjoy your favorite cannabis products without compromising your health and others' condition, here are some steps you should definitely observe.
Stop Sharing Paraphernalia
Since COVID-19 is more than just the flu, taking extra measures to prevent its spread is no doubt essential. Frequent marijuana smokers and cannabis enthusiasts may know the drill all too well. Apart from paying closer attention to everyone health and coughing patterns, the most sensible thing to do from the very start is to shop sharing paraphernalia.
In cannabis culture, sharing CBD vaping kits or even joints are the norm, especially when it's with a big group. Known as the puff-and-pass, this custom is widely regarded in the community primarily because it brings a sense of unity and oneness within the group, as well as promotes further socialization. However, now that the virus is still very much prevalent, one of the precautions that enthusiasts like you can take is to stop passing joints and vapes around and instead, focus on building and using your own supply.
Practice Social Distancing and Take Note of Cancelled Events
Now that the virus is fast spreading into different nations and areas, social distancing is being widely advocated for by health professionals. And rightly so since this allows individuals to prevent exacerbating the disease and furthering its reach through contact.
Because of the recent outbreak, you may have noticed that numerous cannabis-related events and conferences have been canceled. As a matter of fact, if this global pandemic continues to escalate over time, you can expect 4/20 to be canceled as well. Festivals, concerts, and other mass gatherings are being canceled or postponed at a later date, and while this may totally ruin the vibe, know that the government is only looking after the citizens' best interests. Although you may be tempted to still continue going to parties, know that the chances of you acquiring the disease also increase every time you come in contact with other people.
In the event, you cannot avoid meeting other like-minded individuals, make sure not to make physical contact with others. Greeting and talking with them from a distance, say one to three meters, may already be fine. However, don't shake hands to avoid contaminating your goods or even spreading bacteria.
Sick or not sick, washing your hands properly should be one thing you're always doing. According to the Centers for Disease Control and Prevention (CDC), washing your hands is one of the most effective ways of preventing the transmission of germs and diseases to other people. At the same time, this practice also allows you to stop getting sick. Since our hands are touching a variety of surfaces that may be ridden with the virus, the best thing to do is by frequent handwashing.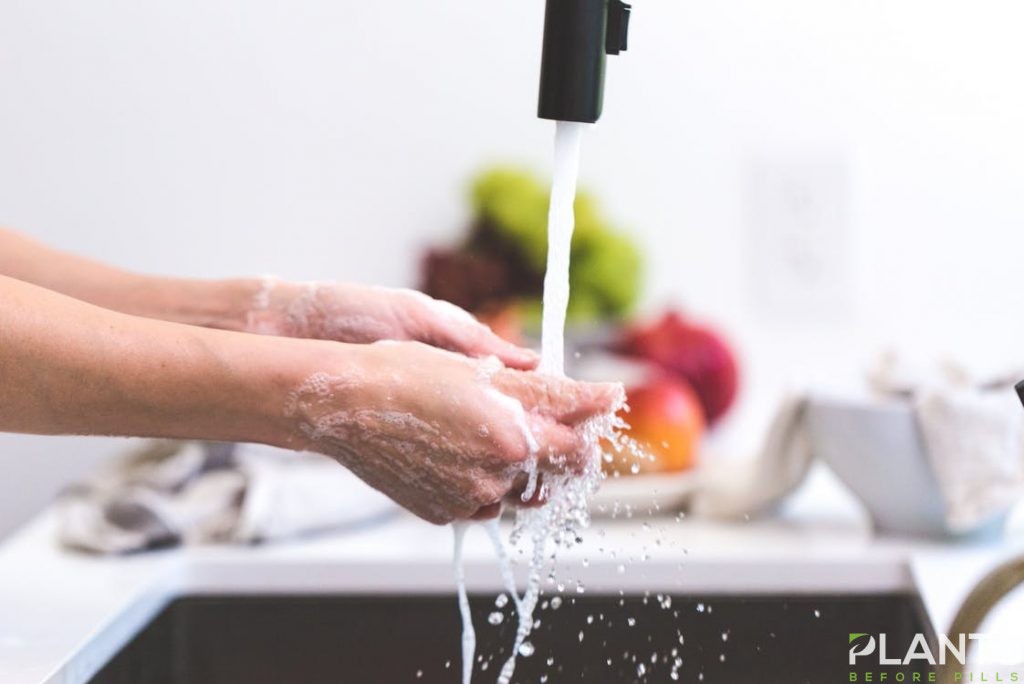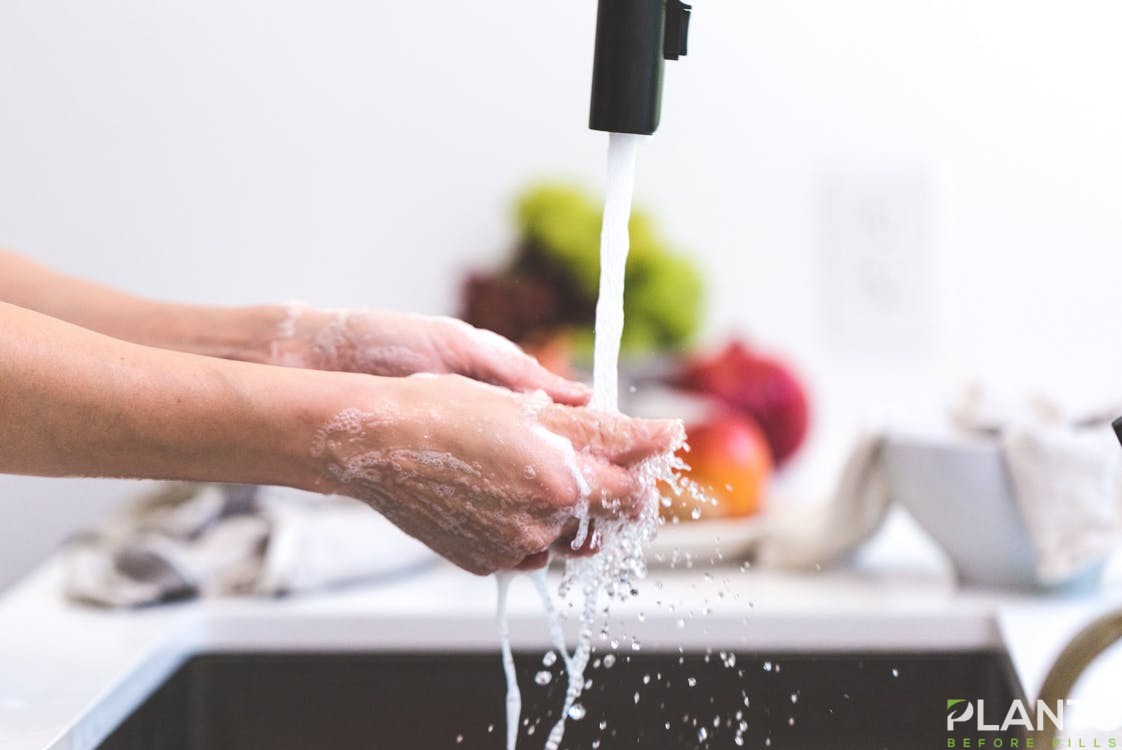 The only downside that comes with frequent handwashing is dry and flaky skin. To remedy this, using a gentle cleaning soap or even bar will certainly help. So, if you are looking for a CBD oil-based soap, look no further than the Cannuka CBD Cleansing Body Bar. Made with coconut, grapefruit, and sunflower oils, this is guaranteed to provide hydration while keeping your hands squeaky clean.
Boost Your Immune System with CBD Products
Cannabidiol is known to boost the immune system thanks to its anti-inflammatory properties, so it can definitely help reduce inflammation in your system. Since CBD oil works well and binds with the endocannabinoid system of the body, it can be effectively absorbed by the body's receptors. One of the most exciting ways to consume cannabidiol is through a full-spectrum CBD oil. You can add this to your morning coffee or simply down it own its own.
If you are in pain and experiencing some symptoms similar to coronavirus, don't panic. If you have not been in touch with other individuals or no travel history, this may just be the flu. Try to observe your symptoms and treat it and supplement your healing with some trusted CBD products, such a CBD oil or even some CBD gummies.
However, if you already have the virus or you are simply finding yourself coughing and sneezing every so often, it's best to steer clear of smoking marijuana. While cannabis is regarded for its pain-relieving and anti-inflammatory properties, bringing in more smoke down your throat may only trigger further symptoms, thus prolonging your illness.
The Bottom Line
COVID-19 has taken the world by storm. However, with the following guidelines and information above, surrounding cannabis, you'll hopefully come out of this outbreak unscathed and more alive than ever before. These are guaranteed to help you navigate the landscape between cannabis and coronavirus.
What do you think of these tips?
Here are 4 Things You Need to Know Before Trying CBD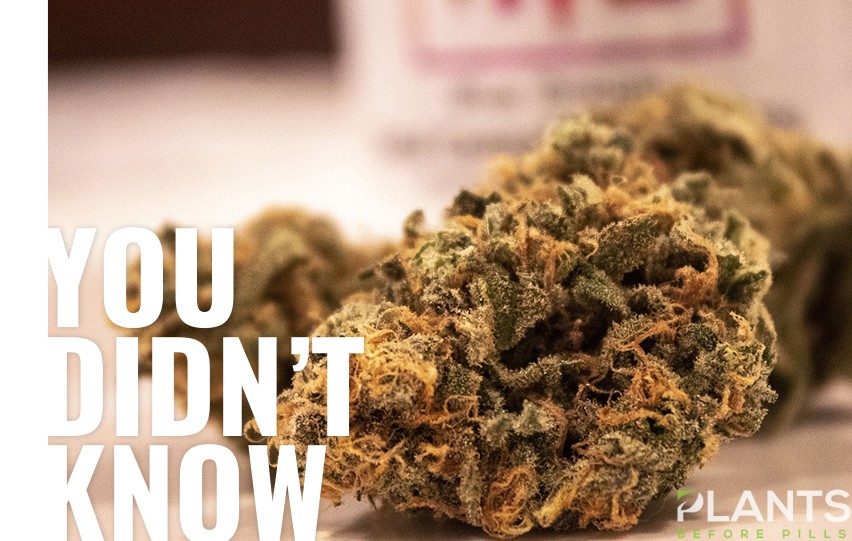 New to CBD? Maybe you've finally been swayed by the online articles you've been reading online, or maybe you've decided to give it a try after hearing stories from your friends about the wonders of this compound. Whatever the case is, understanding CBD and its effect on the body comes as an important task you must fulfill before jumping straight into the bandwagon.
If you're a newbie in the CBD craze, conducting quick research about the compound will help you get the most out of its therapeutic promises – from pain relief, relaxation, to mood enhancement. To help you with that, here is a brief guide that will help explore everything you need to know about cannabidiol.
Read on.
What is CBD?
Cannabidiol, or CBD for short, is one of the many active ingredients found in cannabis or marijuana plant. Although usually paired alongside tetrahydrocannabinol (THC), another active ingredient in marijuana that is identified to be the plant's principal psychoactive constituent, CBD is not psychoactive. This means that consuming it won't lead to a feeling of euphoria or "high" associated with cannabis consumption.
Why CBD is Popular Today?
As you might have already heard, cannabidiol is currently taking the modern market by storm. From being an underground industry that has long been hiding in the shadows, CBD has now emerged to become a million-dollar industry. Specifically, it's the rise in popularity is rooted in the compound's long and impressive list of therapeutic benefits. Among these include its promise of pain relief, anti-inflammation, control seizures, calm anxiety, and many more.
What are the Proper Ways to Consume/Use it?
Given the medicinal hype, cannabidiol is getting, it is no wonder that the compound can now be availed in varying forms. Among these include CBD oil and tinctures, edibles, capsules and pills, vaping products, as well as topical creams and ointment.
Generally, when it comes to selecting what type of CBD product you're going to use, it's best to turn back to the questions of what your goal is and why you're taking CBD in the first place.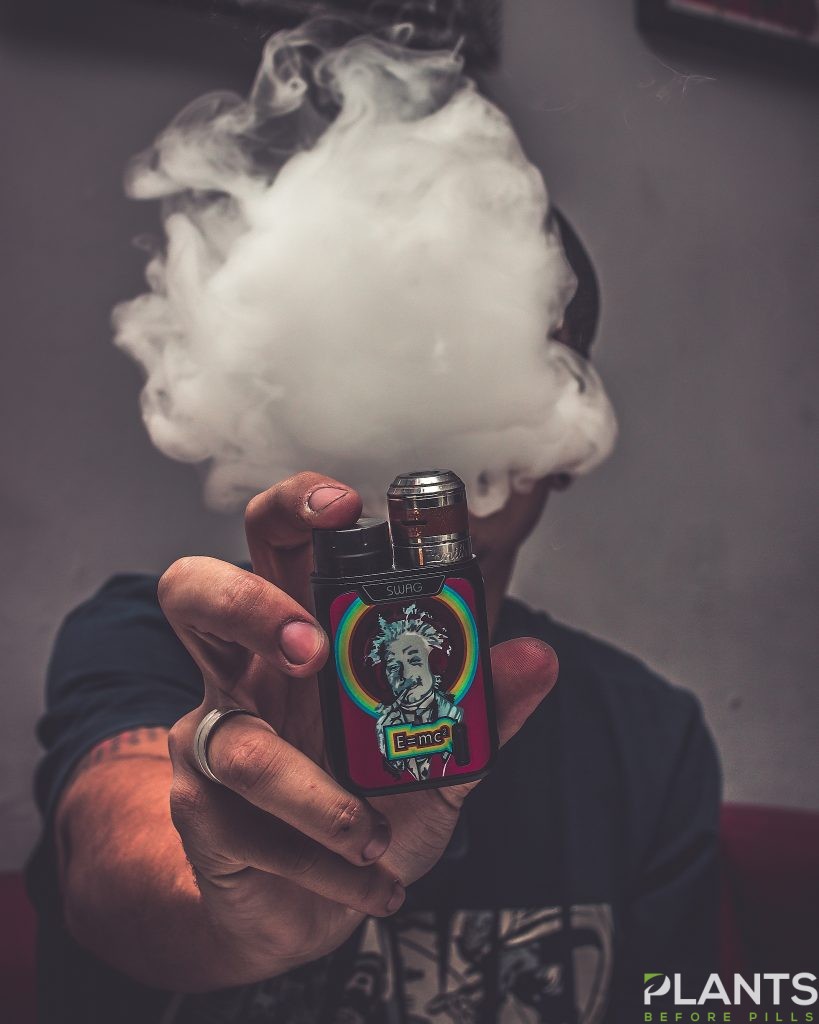 If you're after its pain management promises, experts usually advise using topical CBD cream or ointment, so that you can directly apply it to your skin and enjoy a quick relief from your aching muscles, joints, or ligaments.
Meanwhile, if you're the reason for trying CBD is for systemic treatment of seizure disorders and digestive issues, it's best to turn to CBD capsules and pills. However, when it comes to the speed of delivery, using capsules and pills might take longer for the effects to kick in.
On the other hand, if you're after the calming effect of CBD, you might want to get your hands on some quality CBD vape products, which promise the fastest way to experience effects. However, while these items suggest the fastest delivery of the compound's therapeutic benefits, they also wear off faster too. This makes them the best bet if you just simply want to give your self a quick break from stress and weariness.
How much should you take for the first time?
As a beginner, it is always advisable to begin with a low dosage and go slow with increasing the amount you're going to consume. Typically, this could vary depending on the person and could be dictated by varying factors, including your body weight, the condition you want to treat, your body chemistry, and the type of CBD product you're consuming. However, in most cases, beginners are usually advised to take only 20 to 40 mg a day, which they could increase by 5mg after every week.
Conclusion
Ready to dive into the CBD craze and experience its therapeutic promises yourself? Don't wait to give this amazing compound a try. Talk to your doctor to know more about its possible effects in your body as early as today!
The Latest Cannabis Trends to Follow this 2020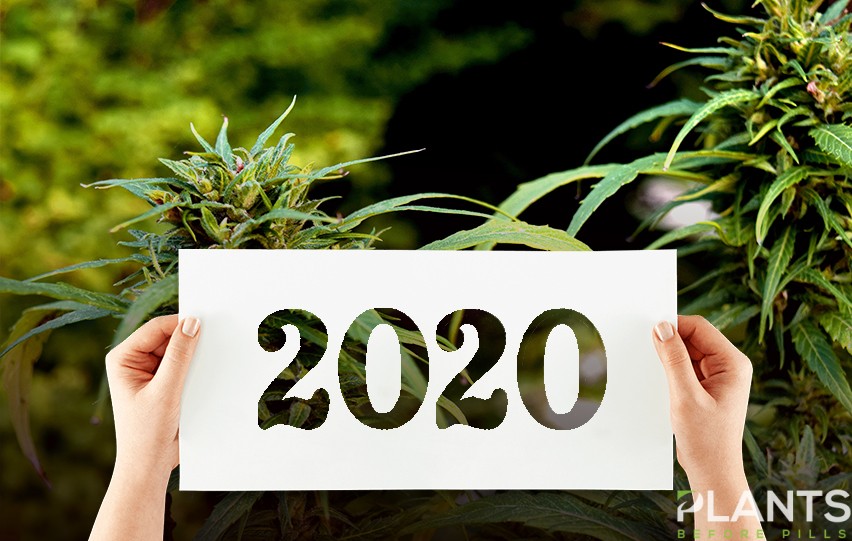 Cannabis may be around for thousands and thousands of years, but you can expect that the plant will undergo new developments as more research is conducted. With the legalization of the plant not only in specific states of the United States but also in entire countries such as Uruguay and Canada, there are bound to be valuable additions to research and development works related to cannabis.
With the mounting mainstream interest in medical and recreational marijuana, more entrepreneurs and companies are starting to focus on the plant. From health and leisure products to new and exciting strains, complete with cannabis-focused establishments, there are plenty of things you should watch out for this 2020. Want to know where to start? Read on!
New Cannabis Strains to Try
First up are newly developed strains that can make anyone's cannabis journey much more exciting. In the past, experts have estimated that there are almost 800 strains available in various communities across the globe. Quite possibly, there are a lot more cannabis strains than that.
Keep in mind that each strain has its own distinct characteristics that make that strain unique. When casual and expert growers find two strains that they find preferable, they tend to experiment by breeding them to create the perfect strain for them. Because of this, you can bet that there are over 800 varieties of the plant.
This year, you might want to try some of the newest and most exciting strains. Check them out below:
Let's start this list by talking about The New. Yes, this strain is called "The New" because it is, well, new. Developed by Humboldt Seed Organization and Sherbinski, this feminized variety is an indica-dominant hybrid. In fact, it is 80% indica. This means that it is bound to have high levels of tetrahydrocannabinol (THC), which can reach up to 28%.
To create this variety, the breeders crossed Sherbinski's Girl Scout Cookies and a special type of Larry OG. When growing these seeds, you will have to wait up to 65 to 7 days before you see flowers. It can be grown both indoors and outdoors.
Wedding Flowers one of the newest creations of Dr. Krippling, a UK-based cannabis research and development brand. In many ways, it is an improvement of the famous Wedding Cake. Wedding Flowers has a rich flavor and aroma profile.
Because it is a sativa and indica hybrid, you can enjoy a combination of cannabidiol and THC. This is an indica dominant strain, so it has high THC levels at 20%. It is known to have a flowering time of around 56 days.
Bred by G13 Labs, this auto-flowering hybrid is a mix of Sunset Sherbet and Girl Scout Cookies. As it is auto-flowering, it is easy to know that it is mixed with Cannabis ruderalis. This type of strain is known for its auto-flowering quality, which is the ability to switch from vegetative to flowering growth.
Because the two main plants are indica-dominant, you can expect a good amount of THC. However, it can also give cerebral stimulation. Fro-Yo auto's profile is sweet and fruity, combined with a hint of earthy tastes.
When it comes to regular strains, New Order is one of the most notable entries. It was developed by Mosca Seeds with a whopping 85% indica dominance. Its parents are Triangle Kush and Wookies #15 (mother) and Fire Alien White (father). It has a flowering time of 60 to 65 days with medium to large yields. According to the creator Mosca Seeds, this strain a personal favorite.
New Health and Leisure Cannabis Products
While growing and consuming leaves and buds is a great way for adventurous individuals and medical marijuana patients, there are people who would rather start slow or take it easy. This is simply a matter of consumption preference. These individuals prefer to consume the plant in order ways.
With the current climate surrounding marijuana, many different ways of consumption have been found. From orally ingesting food and beverage products to topical applications, consumers nowadays have can use cannabis and CBD oil products however they please. For the latest health and leisure products, here are some you should look out for:
Avon's CBD oil for skin care
Who hasn't heard of Avon? This beauty product company is known across the globe for its accessible and affordable products. In the past, customers could get their hands on a wide range of items such as skincare, fragrances, and cosmetics. While these are good deals for its patrons, CBD enthusiasts will be glad to know that it has entered the green market.
Avon just launched its very first CBD skincare product called Green Goddess. It is a facial oil infused with CBD oil along with other natural ingredients such as sunflower, jojoba, turmeric and squalene oil. This product is touted as a vegan, fragrance-free and hypoallergenic product, which has been tried and tested by dermatologists.
Pure BS Maple Shack's infused syrup
Even if you are not a pancake addict, you have probably craved pancakes in the past. And what can make pancakes perfectly sweet? Maple syrup, of course! This syrup does not offer a sickly-sweet taste to your breakfast. Instead, it has a mild flavor that goes well not only with pancakes but also with waffles and French toasts.
If you think that there is nothing better than adding maple syrup to your morning meal, then think again. Pure BS Maple Shack's syrup is infused with cannabinoids, THC to be exact! It has 500 mg of THC per four-ounce bottle. A lot of research has been done to perfect this product, so why not go and give this tasty treat a try?
Hapy Kitchen's award-winning gourmet edibles
We know that there are a lot of cannabis-infused edibles ever since the legalization of the plant in many parts of the world. In fact, this market has become one of the most profitable ventures in the past months. While you can definitely try every product in your dispensary, you might be craving for some gourmet-level edibles to match your high standards for marijuana buds.
Enter Hapy Kitchen, the Cannabis Cup 2019 winner from Portland, Oregon. This artisanal kitchen uses a secret proprietary technique to extract cannabinoids from the plant, allowing them to combine THC into their line of luxury chocolates and CBD to their tinctures and other edibles. The best thing is that they give exciting twists to their items such as the chai tincture.
New Cannabis-Focused Places to Check Out
Now, because the plant has been legalized and is slowly becoming more and more mainstream, many businesses are starting to offer services to enthusiasts and patients alike. These establishments are consumer-friendly, making them an ideal place to meet fellow marijuana consumers and experience the culture in your area. Here are some of the places you should check out:
Berkeley's vaping lounges
Those who live in Berkeley or are traveling to Berkeley will be glad to know that the city is planning to open lounges that would allow people to smoke, vape or generally consume marijuana. These lounges will be placed in the city's dispensaries. With these places, residents have a safe space to peacefully consume their preferred cannabis products. This is perfect for people who are not able to use the plant in the comfort of their own homes.
Colorado's Illegal Burger franchise
Burgers have always been decadent, but what makes Illegal Burger's menu much more appealing is the added benefit of CBD. Known as the very first CBD restaurant franchise Illegal Burger is owner Jordan Nixon's answer to the growing demand for infused products in Colorado. Nixon definitely knows what he is talking about as he himself is a medical marijuana patient.
Suffering from multiple sclerosis, CBD is what made him live his everyday life normally. Nixon is passionate about his advocacy and business that he also established a CBD brand named Illegal Brands, which the restaurant chain uses in preparing their food items.
If you think gambling and endless nights out are the only attractions in Las Vegas, you will be glad to know that you can now pamper yourself with cannabis in the city. And we do not mean consuming your cannabis products in Vegas, although that is one thing you can do in Sin City.
You can drop by Waldorf Astoria Spa to see how you can experience the best self-care and wellness treatments complete with CBD topicals such as massage creams. Choose from its luxurious packages such as the Essential Stress Release Massage. You can also take home jars of CBD cream used for your massage, leaving no waste behind.
From the health and beauty departments to leisure and even the culinary world, there's no denying that the prevalence of cannabis products has become ever-present in just about any field. As the marijuana industry continues to experience a growing demand, so can we expect to see more and new products in these fields.